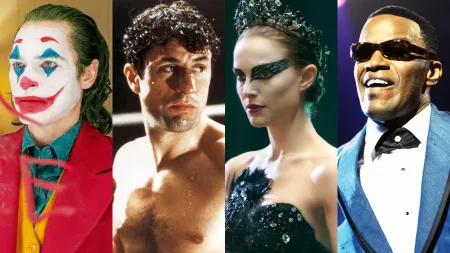 Credit: Hollywood Reporter
Prepare for a wild ride through the bizarre world of actors who took method acting to the extreme. From living in character to adopting peculiar habits, these thespians went full-on obsession mode. Buckle up as we unravel some of the quirky and downright dark tales of actors losing themselves in the pursuit of the perfect performance.
Robert Di Niro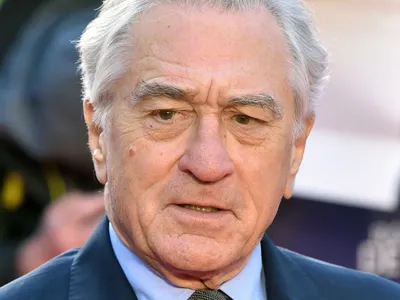 Credit: Dave Rushen via Shutterstock
Robert Di Nero has some some pretty iconic roles and is known for his ability to be able to fully encapsulate any role that he takes on, and this is evident in his work in Goodfellas and The Irishman. Di Niro is one of the most famous actors in Hollywood, and that's a big reputation to live up to, so no wonder he went to great lengths to achieve that.
Taxi Driver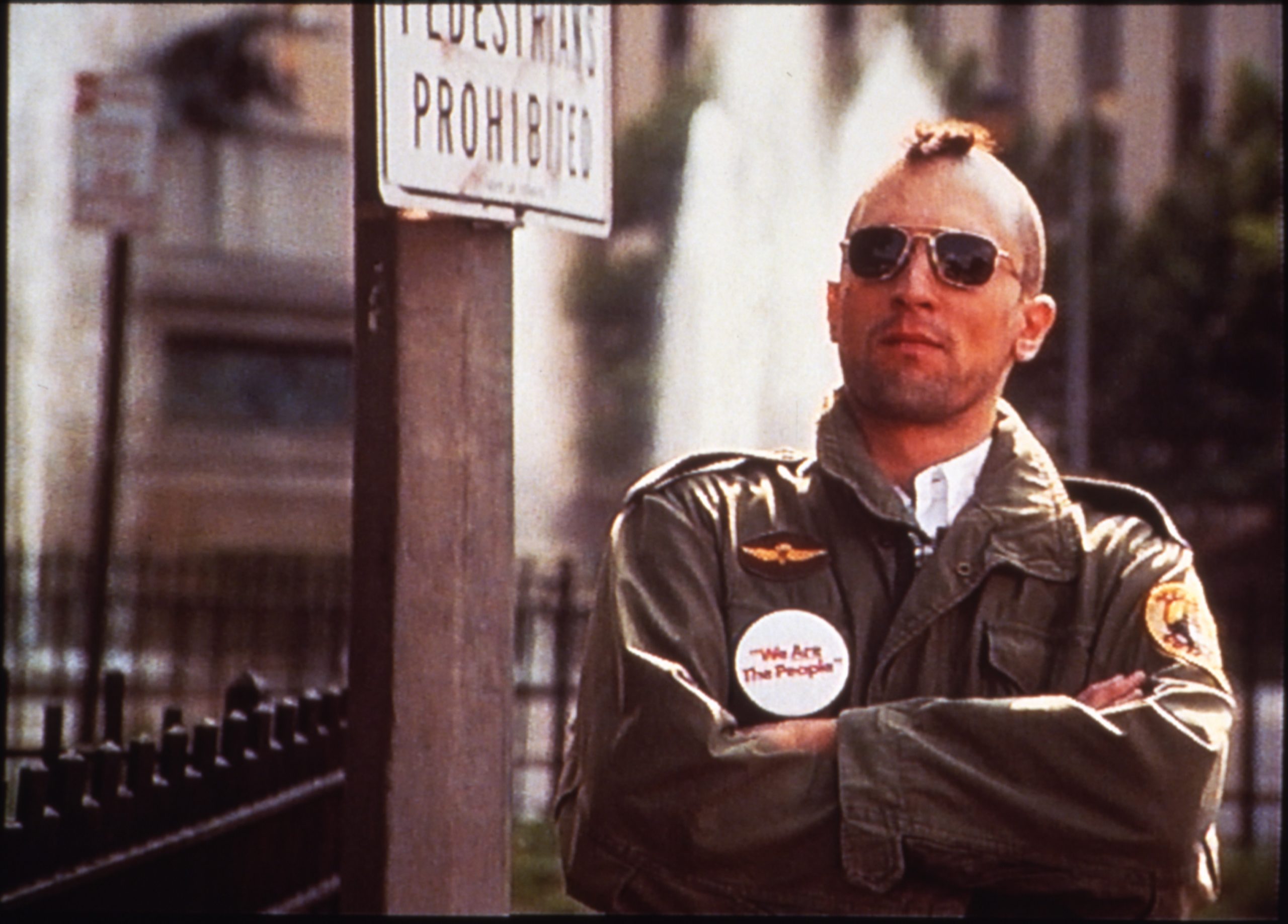 Credit: IMDb
Di Niro and Scorsese make magic together, and Taxi Driver is no exception – this movie is often documented as one of the best of all time. In order to prepare for the role of Travis Bickle, Di Niro got a fake taxi driving licence and drove around New York City to 'practice' for the role. Maybe breaking the law is taking it a little too far…
Nicholas Cage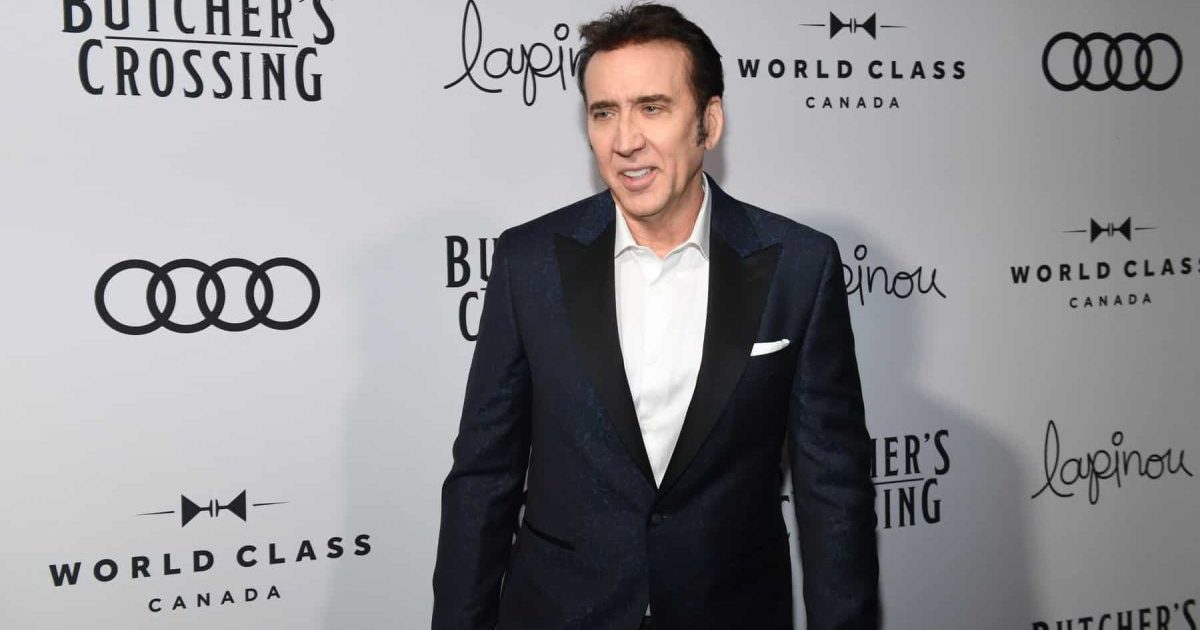 Credit: Sonia Recchia via Getty Images
Nicholas cage has a bit of a reputation for taking his roles too far. When filming the Ghost Rider sequel, Spirit of Vengeance, Cage knew that his head was going to be replaced with CGI so took the opportunity to terrify his cast-mates. He covered his face in corpse paint and dressed up in a costume covered in Egyptian symbols to freak everyone out. And it doesn't just stop there…
Birdy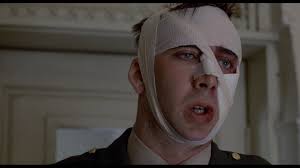 Credit: Dvd Beaver via Facebook
As the wounded Vietnam vet, Al Columbato, Nicolas Cage had two teeth removed without anesthesia to better his understanding of the character he was going to be playing. The extraction of the actor's baby teeth had been planned previously, but Cage scheduled the procedure to coincide with the shooting schedule.
Hilary Swank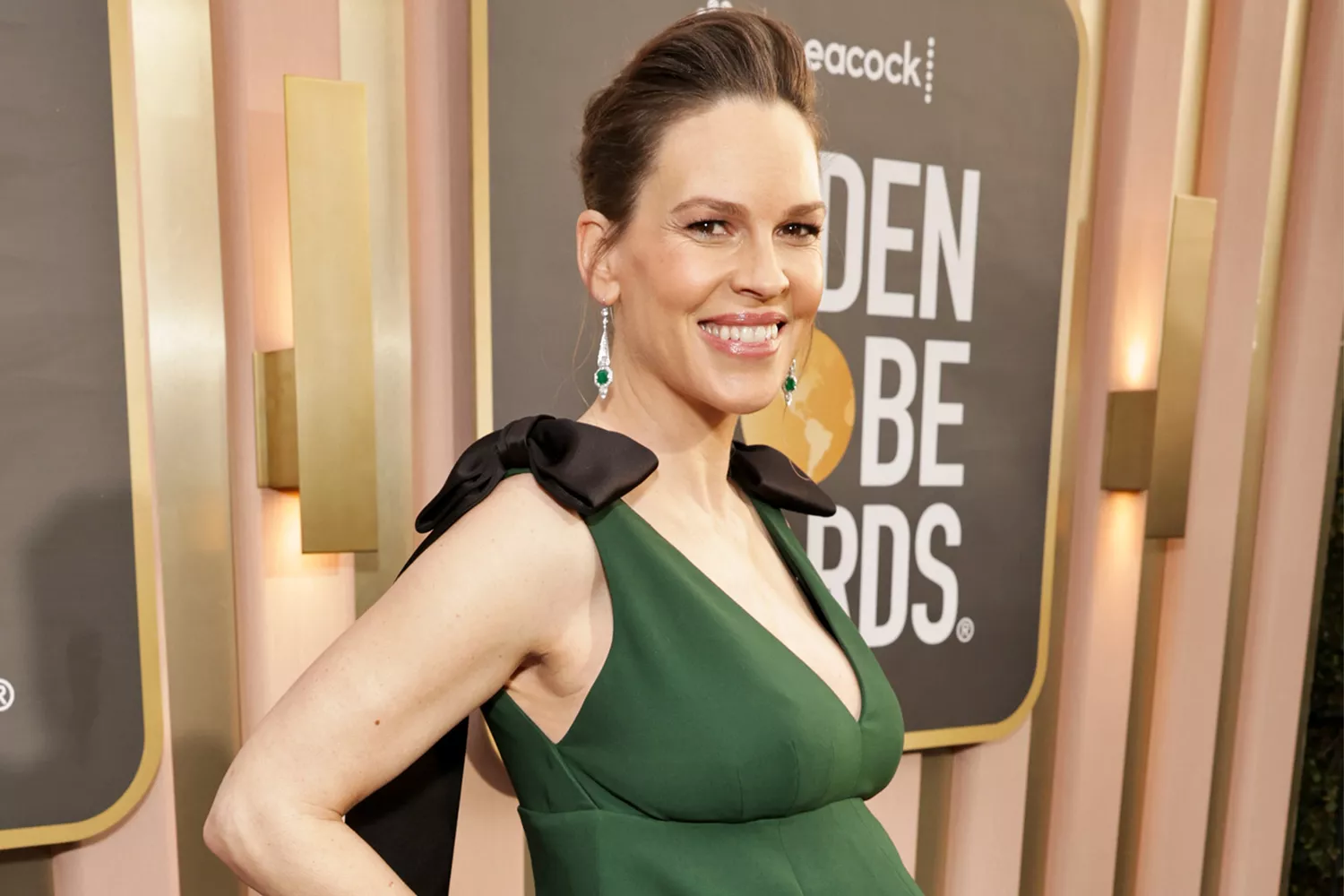 Credit: Todd Williamson via NBC
Hilary Swank is a two-time Academy Award-winning actress known for her remarkable talent and versatility. With powerful performances in films like Boys Don't Cry and Million Dollar Baby, Swank seamlessly embodies diverse characters, showcasing emotional depth and authenticity. That authenticity really meant a lot to her whilst filming one film though…
Million Dollar Baby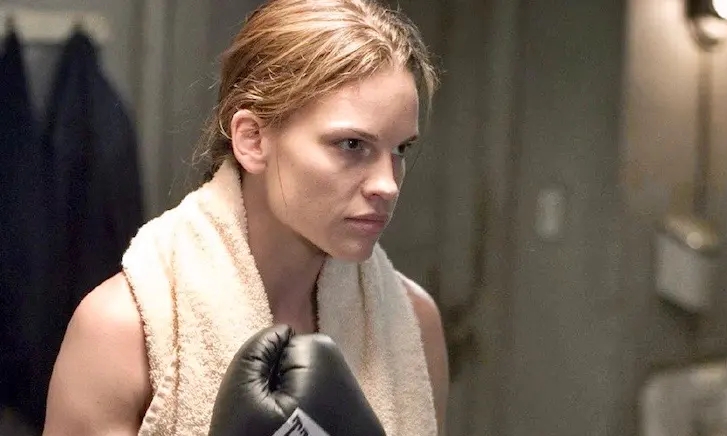 Credit: IMDb
Hilary Swank gained 19 pounds in pure muscle for this role, in just three months. She was even waking up at 3am to drink a protein shake. Swank trained at the gym six days a week and got a staph infection that was hours away from her reaching her heart, caused by a burst blister on her foot, likely having appeared thanks to all of her extensive ans hardcore training.
Heath Ledger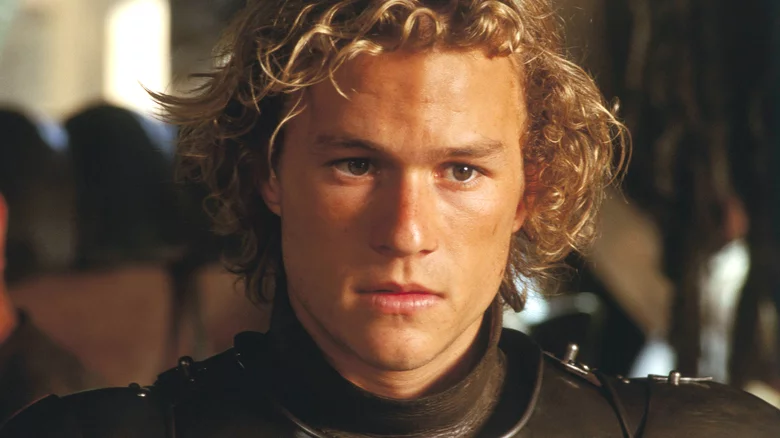 Credit: Colombia Pictures
Heath Ledger had a troubled life, and this was partly caused by his struggles with fame. He was a very talented actor who sadly passed away in 2008 due to suicide. Many people have played The Joker well and used the role to work with their own mental health issues, but Ledger's goes down in history as being the most memorable, with a lasting effect.
The Joker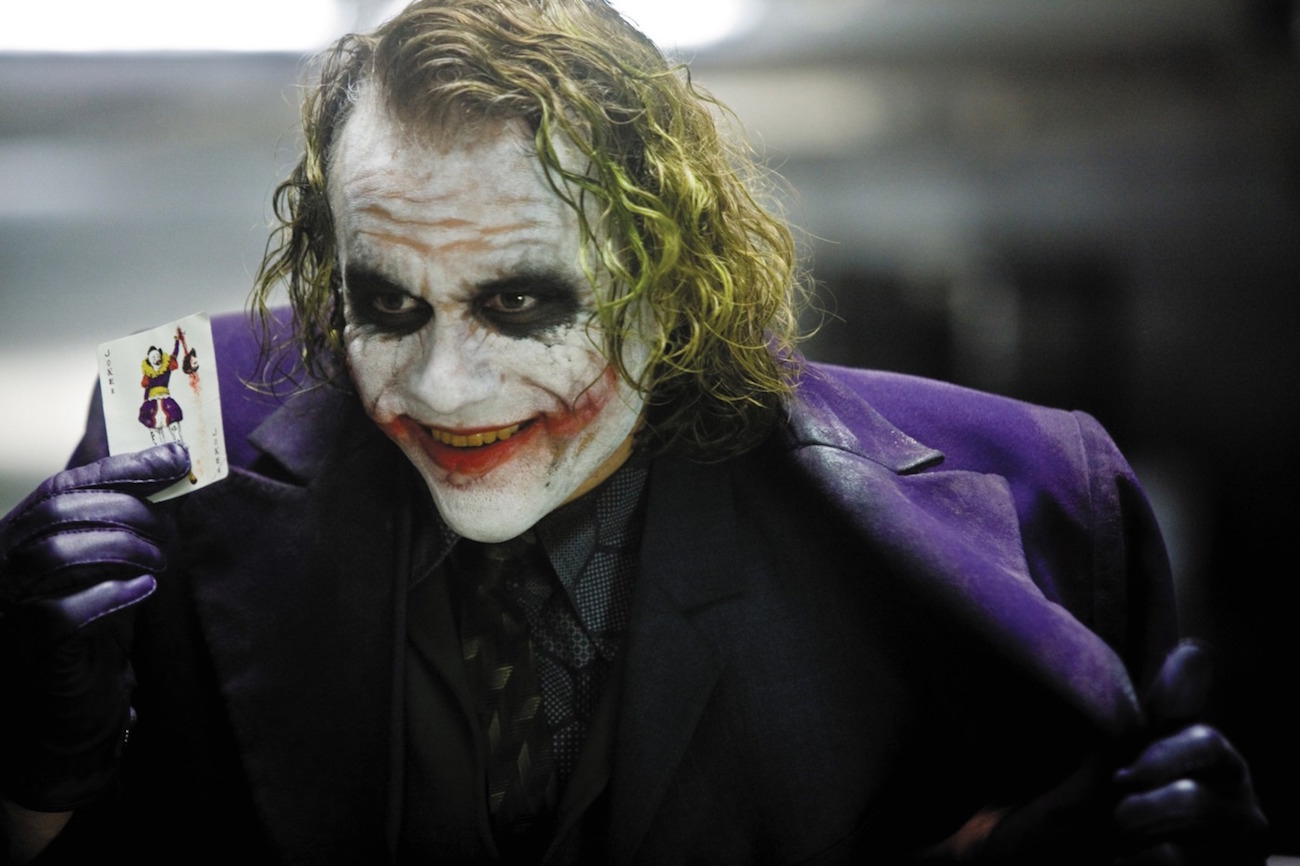 Credit: Warner Bros
Ledger struggled with anxiety and insomnia and famously locked himself away in a hotel room during the filming of The Dark Knight, sleeping just two hours a night. The film came out the same year of his suicide and he comprised a full diary of the villainous character's ramblings. He certainly embodied the character, but his performance didn't come without a terribly tragic outcome.
Val Kilmer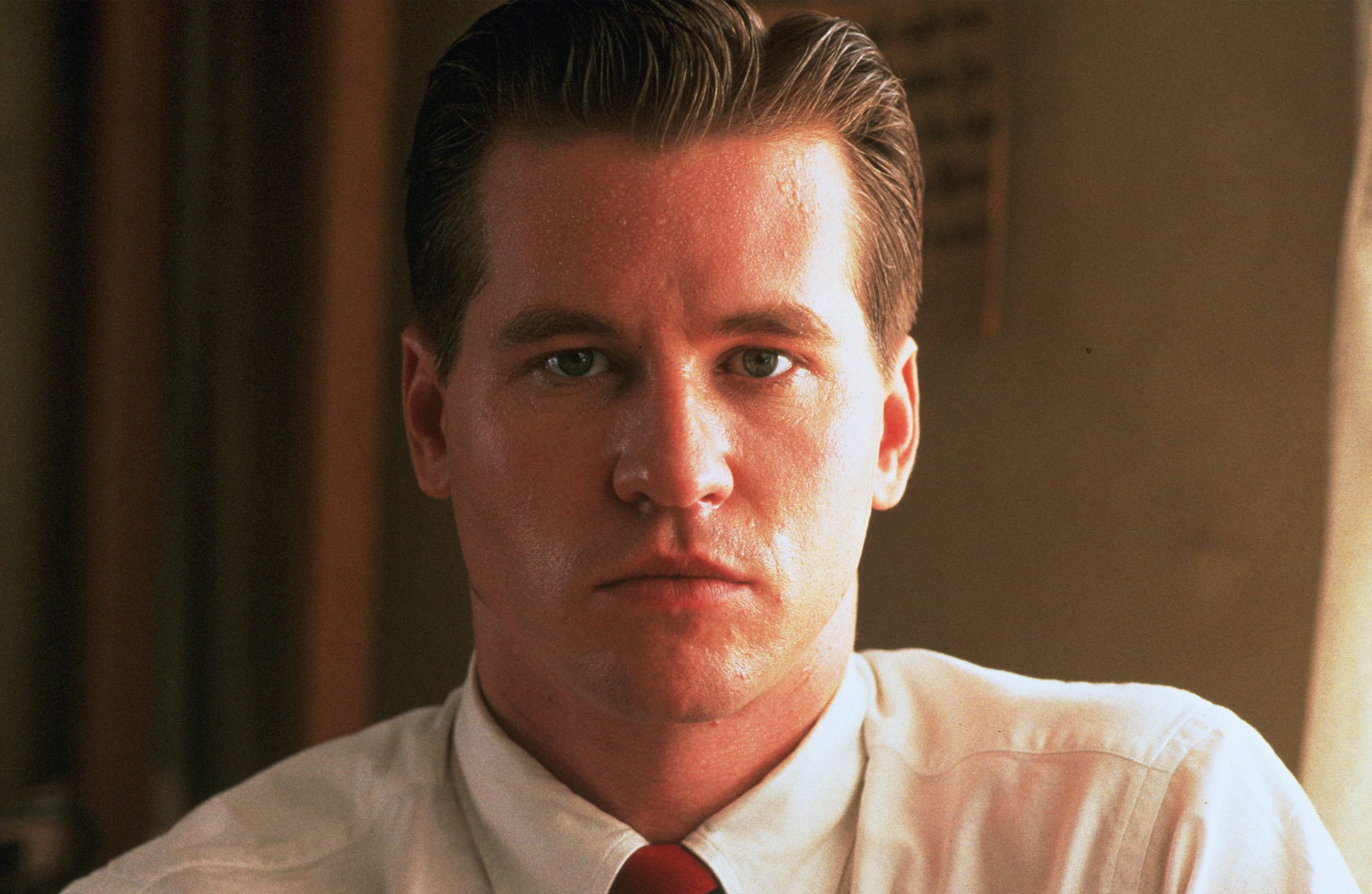 Credit: Turner Classic Movies
Val Kilmer's career spans decades, showcasing his diverse talent in films like Top Gun, The Doors, and Tombstone. Known for his charismatic presence, Kilmer's portrayal of iconic characters has left a lasting impact. Despite health challenges, his dedication to acting remains evident, marking a resilient and enduring cinematic journey.
The Doors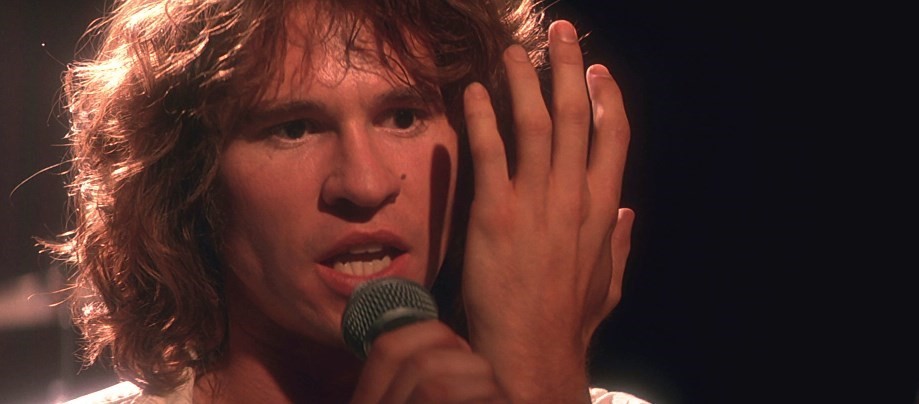 Credit: Tristar
Dedication is one thing, but when Kilmer played Jim Morrison, he had to attend therapy after shooting finished. He learned to play over 50 of Morrison's songs and had everyone on set call him Jim during the making of the film in 1991. He admitted that he had become obsessed with portraying the musician and needed help getting his life back on track.
Austin Butler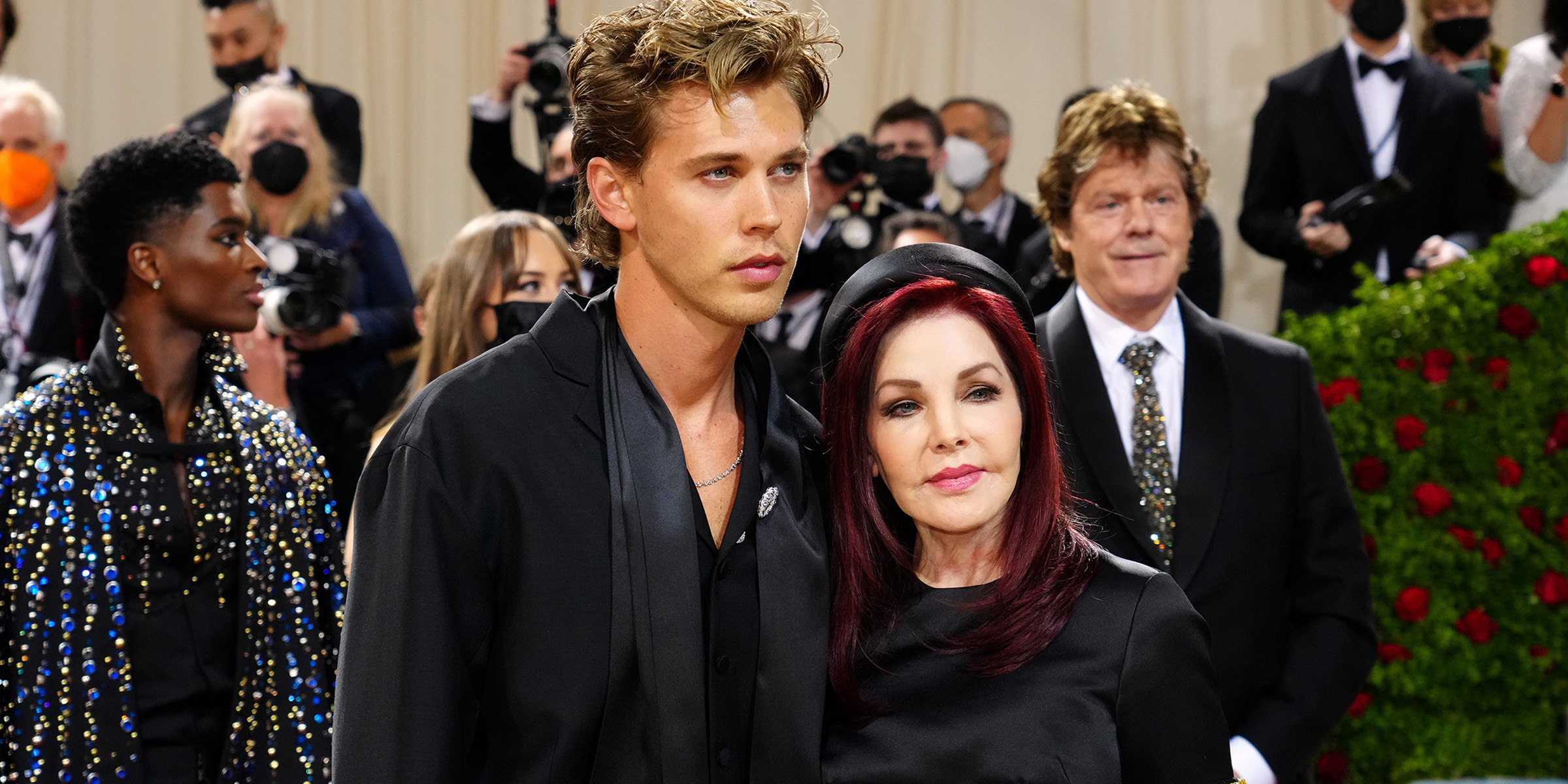 Credit: Jeff Kravitz via FilmMagic
Austin Butler had starred as a Disney heartthrob on shows like Hannah Montana, and was briefly in the tabloids for dating Vanessa Hudgens, but before he played Elvis, he was kind of a nobody. When he was offered this role, he must have known that he would always be 'the guy that played Elvis' so it's no wonder that he put his all into playing The King.
Elvis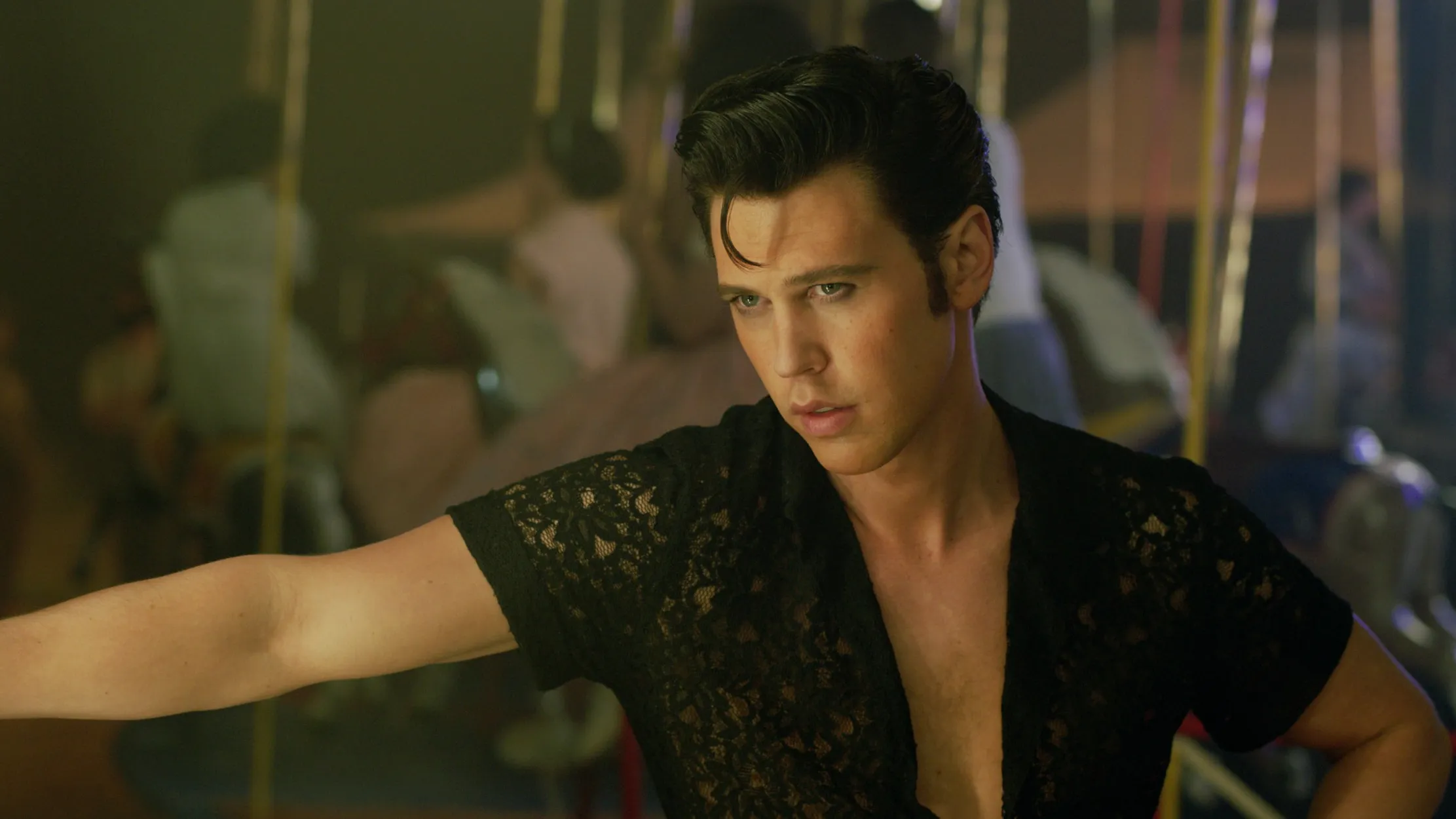 Credit: Warner Bros via Everett Collection
Butler spent over two years at Graceland and even worked with Lisa-Marie and Priscilla Presley to embody the role of Elvis. However, since playing the role he had become somewhat of an internet meme and people have pointed out that he just can't seem to shake the Elvis voice, even this far after shooting has wrapped.
Johnny Depp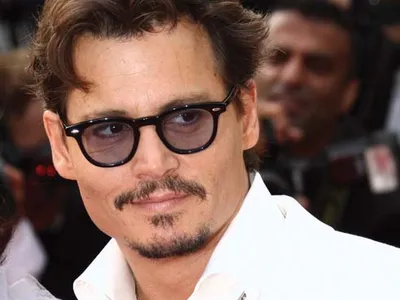 Credit: Britannica
Johnny Depp has had (and continues to have) a long and successful acting career, and has some iconic roles that have made a huge mark on Hollywood. His work as Captain Jack Sparrow shows him portraying a character that seems to seamlessly fit into his own real-life personality that can be considered eccentric.
Fear And Loathing In Las Vegas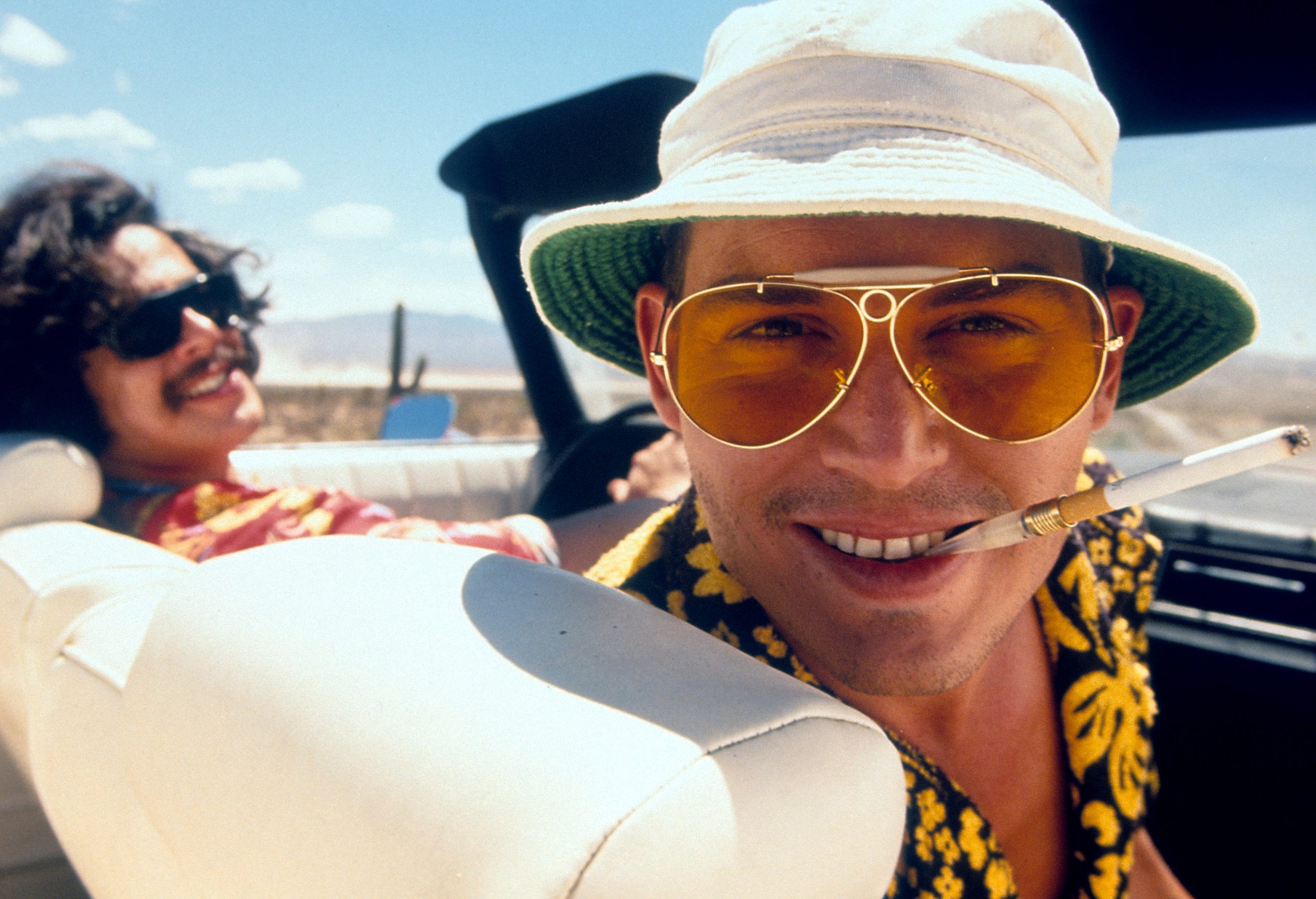 Credit: Universal Pictures via Getty Images
However, when Depp worked on Fear And Loathing In Las Vegas, he had to do some real method acting to get into character. In fact, he literally risked his life. He took hard drugs and spent his nights sleeping next to extremely dangerous containers of gunpowder and nitroglycerin. As such, the lengths he went to are reflected in the film, but are certainly not worth the risk to his life.
Jared Leto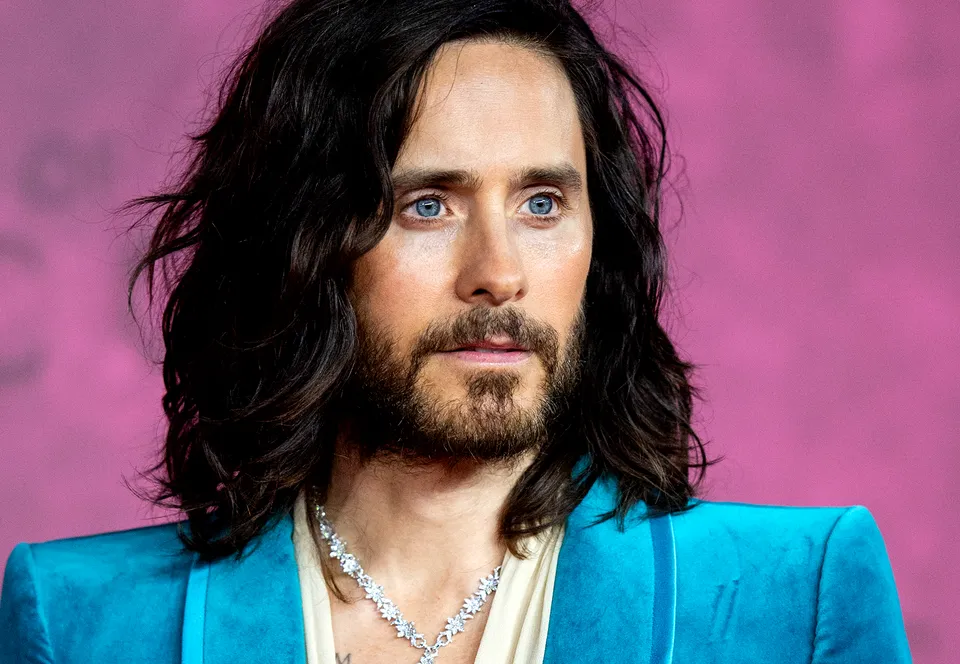 Credit: Samir Hussein via Getty Images
The 30 Seconds To Mars Singer has been acting for a while now, and his most famous role was as The Joker in Suicide Squad in 2021. This is also probably one of the most notorious cases of an actor going too far on set. Firstly, he sent his co-stars a dead pig on set, and that was just the start of it…
Suicide Squad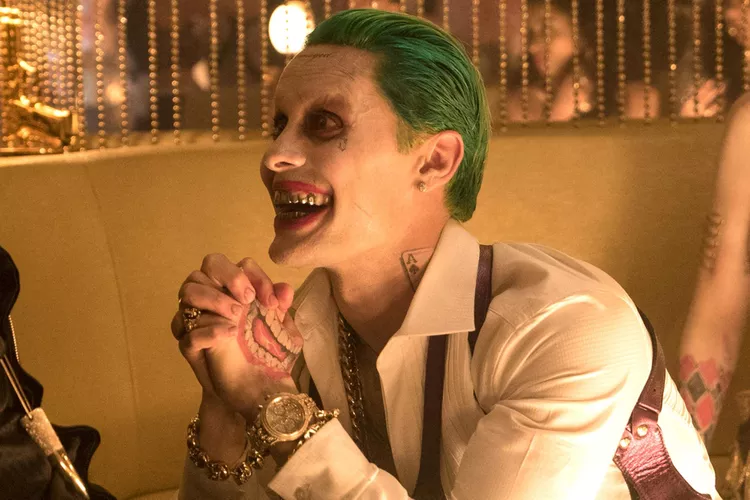 Credit: Clay Enos via Warner Bros
The depth of Leto's antics progressed to absolute absurdity. He refused to be called his real name on set. Instead, cast and crew had to address him as Mistah J. He also terrorized his castmates with live rats and…adult toys. In fact, Method Actor Jared Leto spent more time playing The Joker on set than he did when the cameras were rolling.
Shia LaBeouf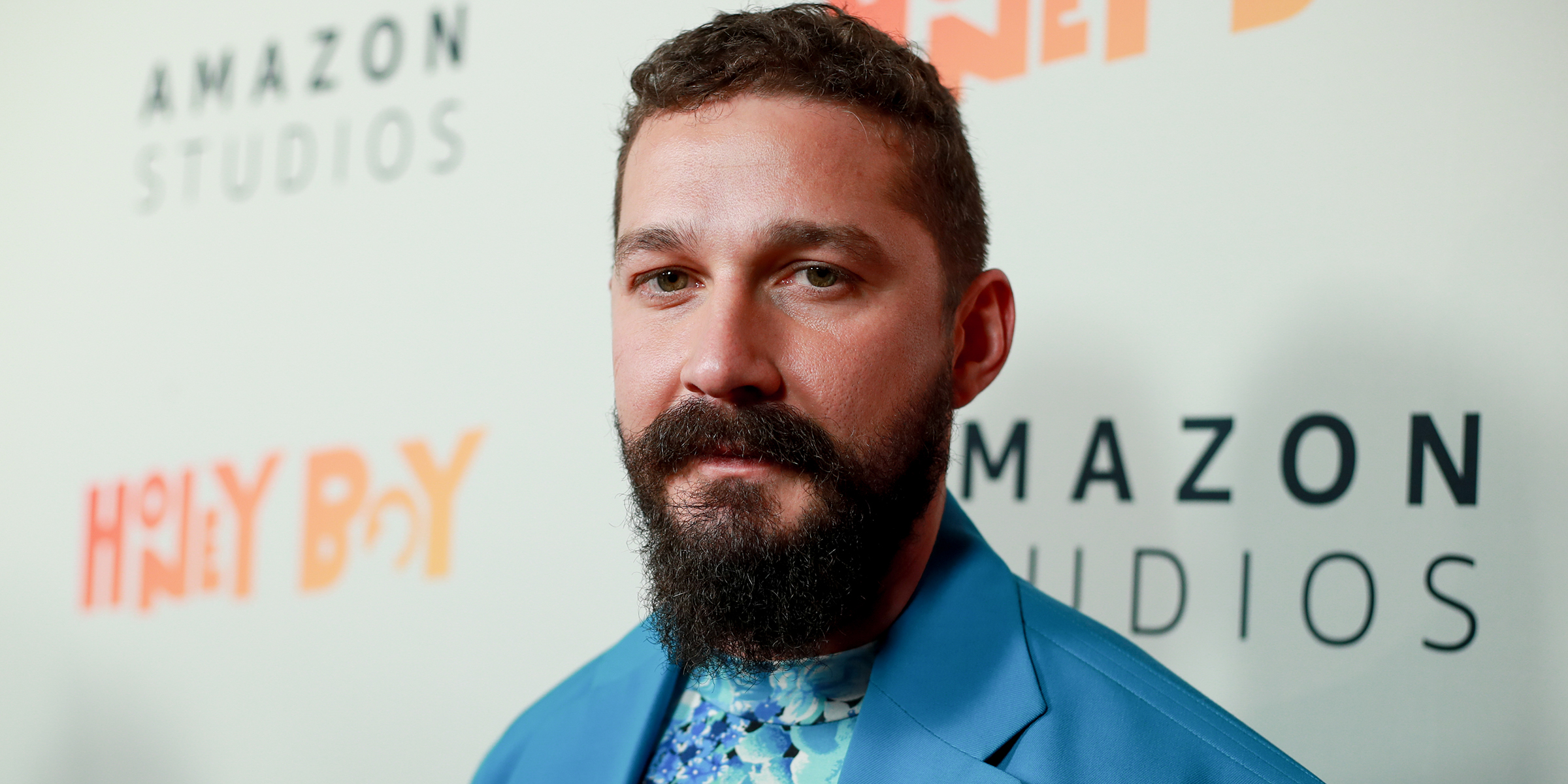 Credit: Rich Fury via Getty Images
Shia LaBeouf's reputation is marked by both acclaimed performances and controversial incidents. Initially rising to fame with Transformers, he later garnered praise for roles in Honey Boy and American Honey. However, legal troubles, erratic behavior, and public conflicts have occasionally overshadowed his talent, creating a complex and polarizing public image.
Fury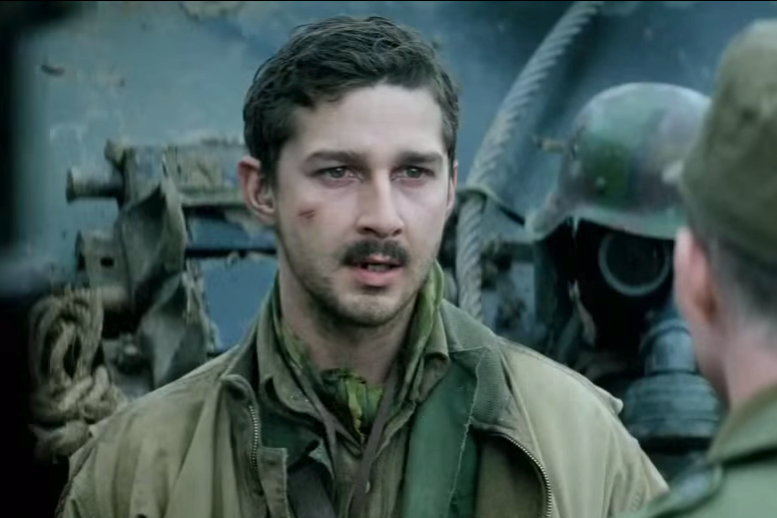 Credit: YouTube
LaBeouf is another actor that thought that pulling his teeth out was a good way to get into the character – this time when he was playing the role of a soldier. For war thriller Fury in 2014, Shia LaBeouf slashed his own cheek and pulled a tooth out during filming. He also didn't wash for an entire month, forcing the crew to arrange a separate room for him during night-time shoots.
Rooney Mara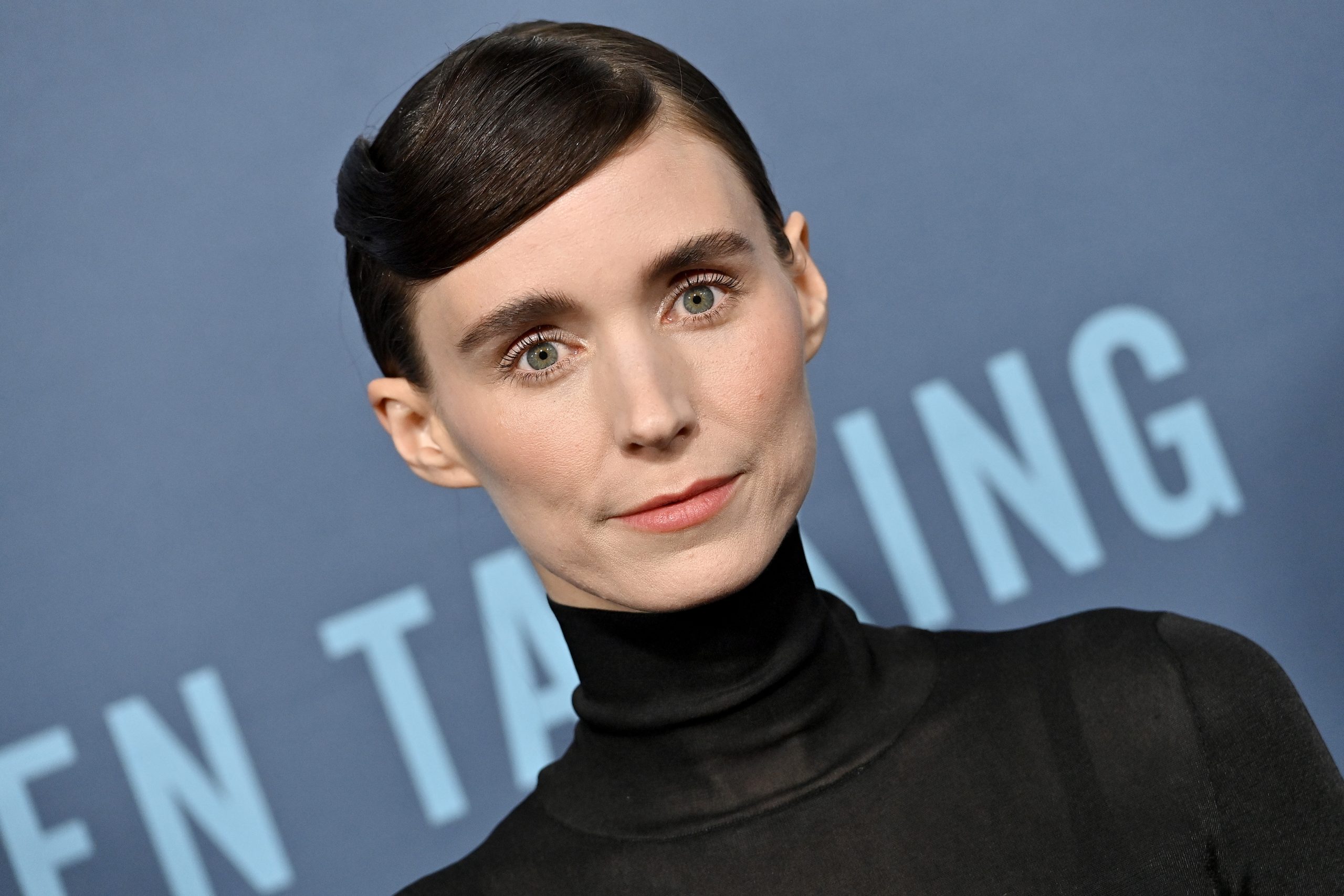 Credit: Axelle/Bauer-Griffin via FilmMagic
Rooney Mara is an Oscar-nominated actress known for her captivating performances in films such as Carol and Her. Renowned for her intense portrayals and chameleon-like ability to inhabit characters, Mara has earned acclaim for her nuanced and compelling contributions to the film industry.
Girl With The Dragon Tattoo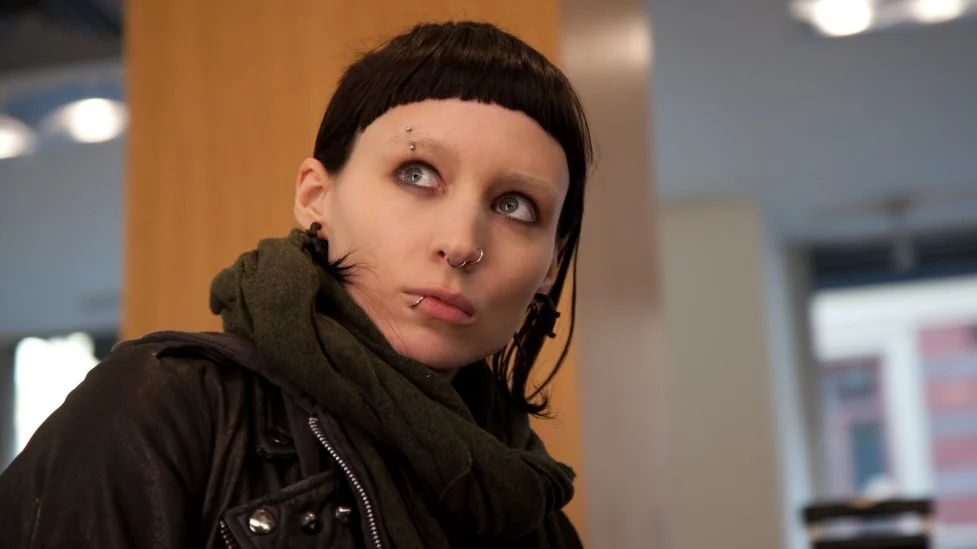 Credit: Paramount Pictures
Her chameleon-like abilities really came to light in the making of The Girl With The Dragon Tattoo, a film for which Mara completely changed her entire appearance. To replicate the appearance of the book character that her role was based on, she had real piercings done on her face and body, shaved her eyebrows and cut her hair.
Ashton Kutcher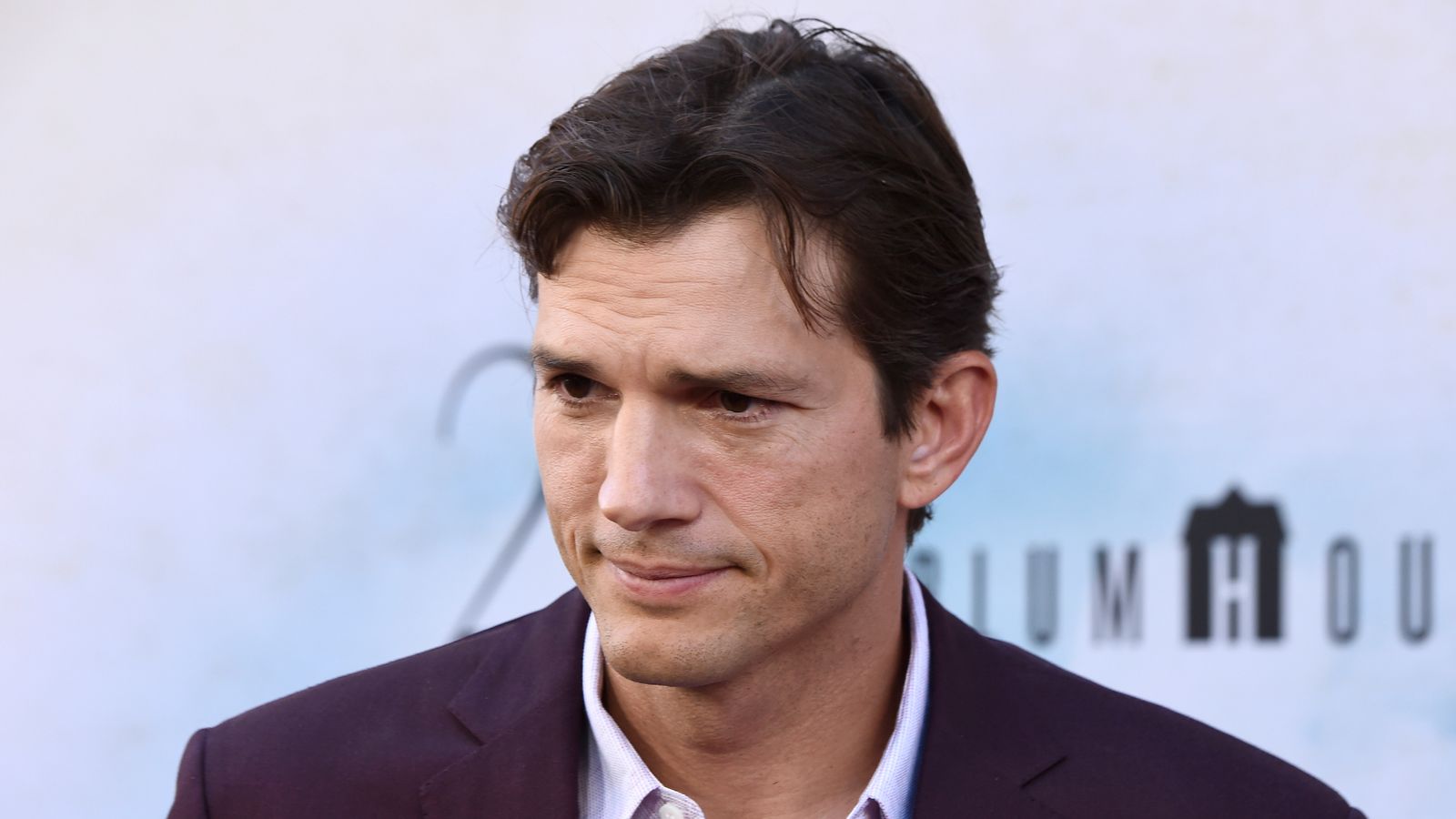 Credit: Associated Press
Ashton Kutcher, a versatile actor and entrepreneur, gained fame with That '70s Show and Dude, Where's My Car? His reputation extends to successful tech investments as well, though, and this is probably why he was the best man for playing the role of tech-giant, Steve Jobs.
Jobs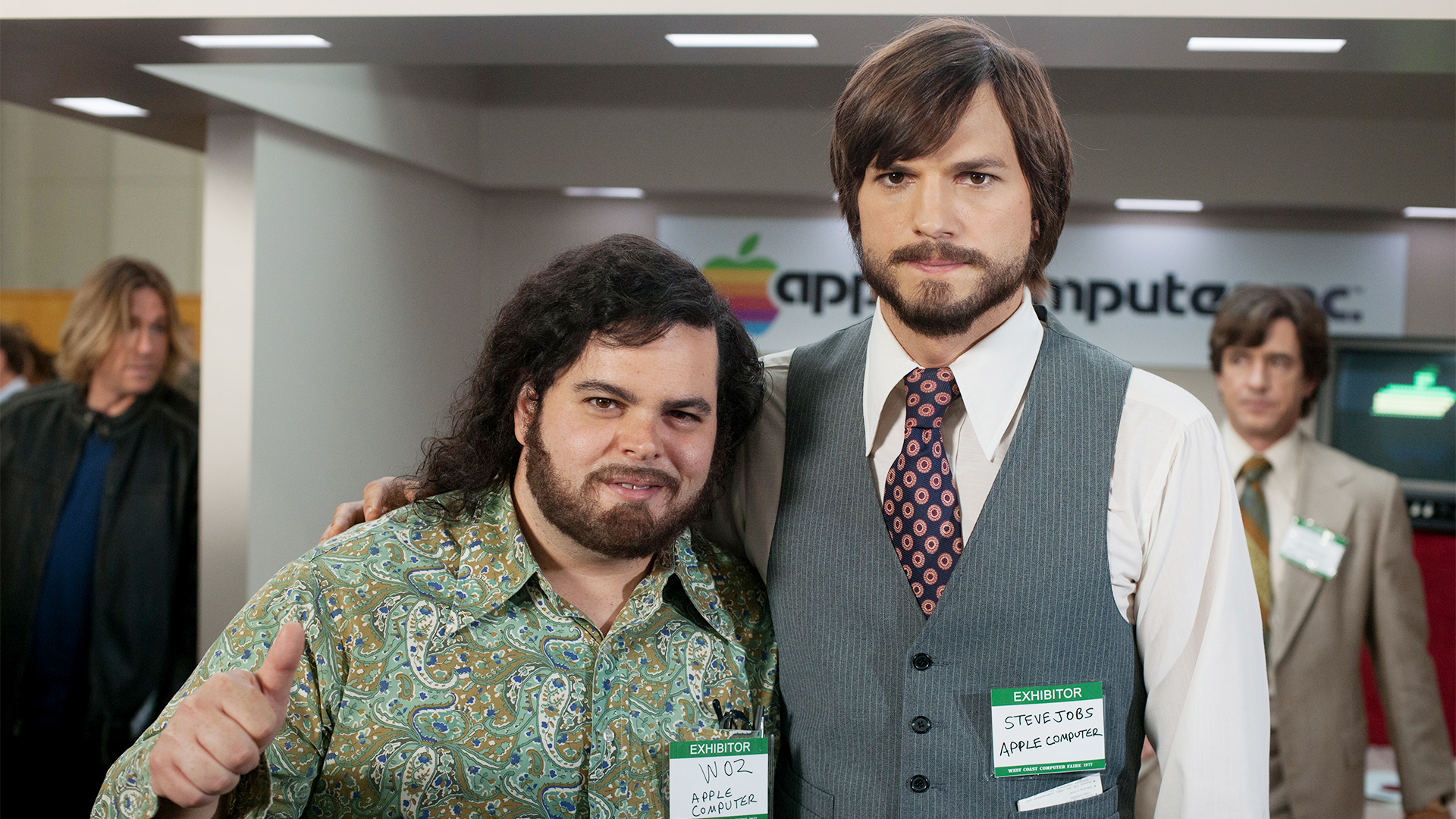 Credit: Glen Wilson via Getty Images
After hearing that Apple co-founder Steve Jobs had a diet comprised of just fruit, Ashton Kutcher thought he'd do the same in preparation for his role in biopic, Jobs, in 2013. He ended up getting hospitalised for severe vitamin deficiencies as well as a reduction in bone density – taking 'embodiment' of the role way too far. So much for your five-a-day!
Halle Berry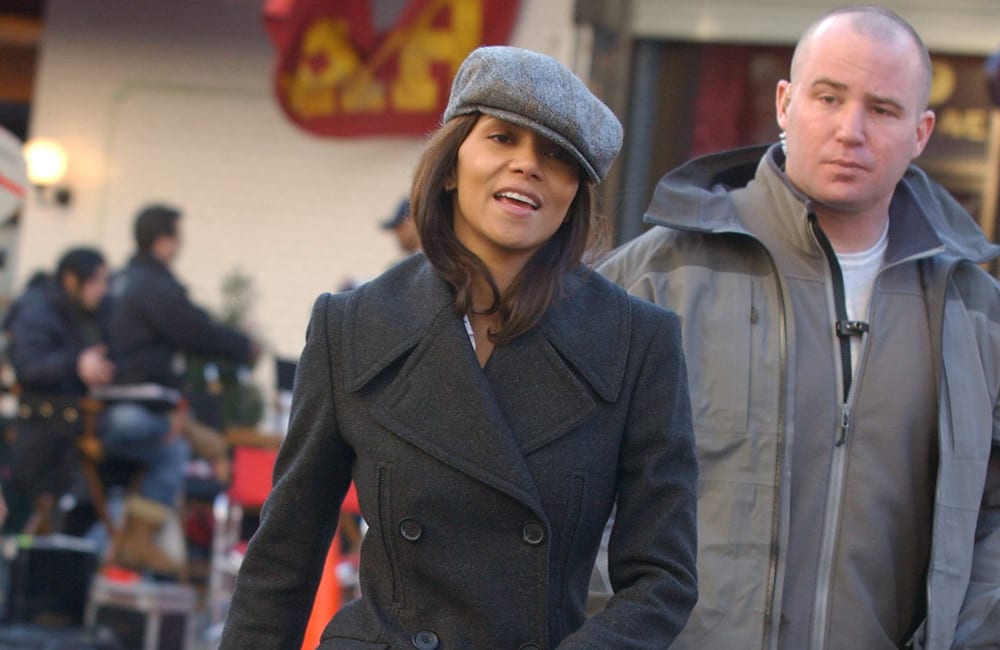 Credit: Arnaldo Magnani via Getty Images
Halle Berry, a trailblazing actress and Academy Award winner, is celebrated for her groundbreaking role in Monster's Ball, and not-so-groundbreaking role in Catwoman. Although, maybe method-acting wouldn't have helped with that one, and it would be a bit odd to see a grown woman rolling around with a ball of string…
Jungle Fever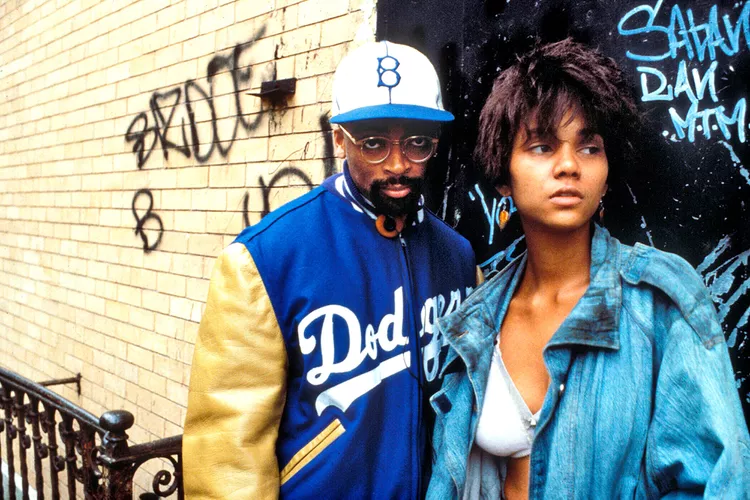 Credit: Photovest via Universal
Berry begged Spike Lee for a role in his iconic film, Jungle Fever, and proved that she was worth her salt in the role of a drug-addict by the name of Vivian. She really wanted to bring a scent-profile to the role, and didn't shower for two weeks whilst filming. At least Catwoman would have cleaned herself!
Dustin Hoffman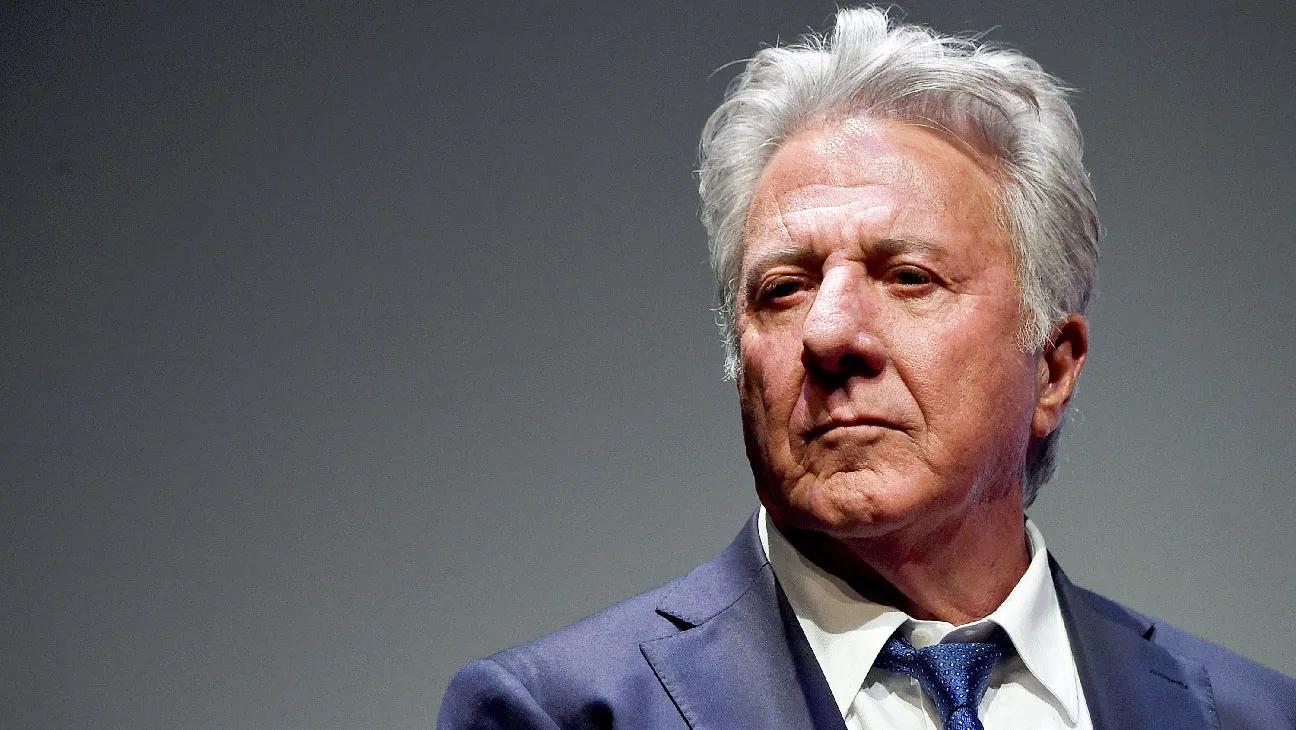 Credit: Jamie McCarthy via Getty Images
Dustin Hoffman, a legendary actor, has left an indelible mark with iconic roles in The Graduate and Rain Man, earning multiple Oscars. His reputation for method acting excellence is coupled with several controversies, and he has faced some misconduct allegations as a result.
Kramer vs Kramer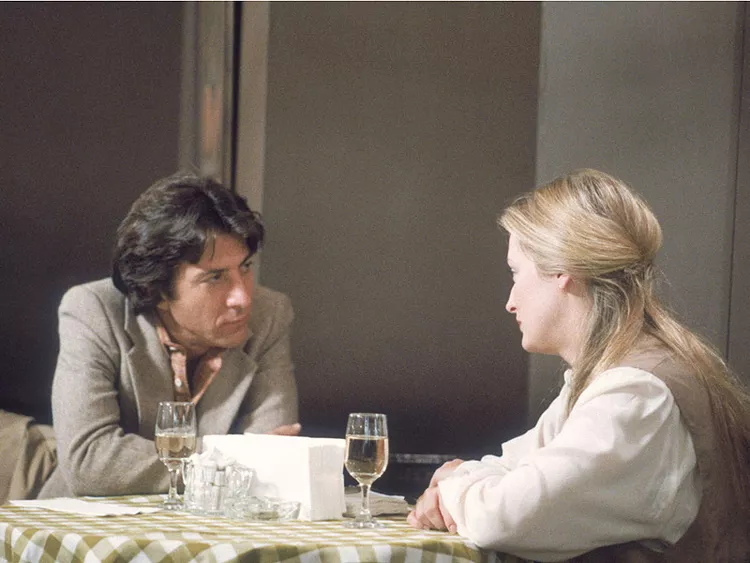 Credit: Snap Stilla via REX
His divorce drama with Meryl Streep was like the original Marriage Story, and required both actors to channel some real dark emotions. However, in one scene, Hoffman's character was required to slap Streep's, and instead of faking it, he actually struck her without any prior agreement from his co-worker. Everyone on set agreed that this was way out of line.
Daniel Day Lewis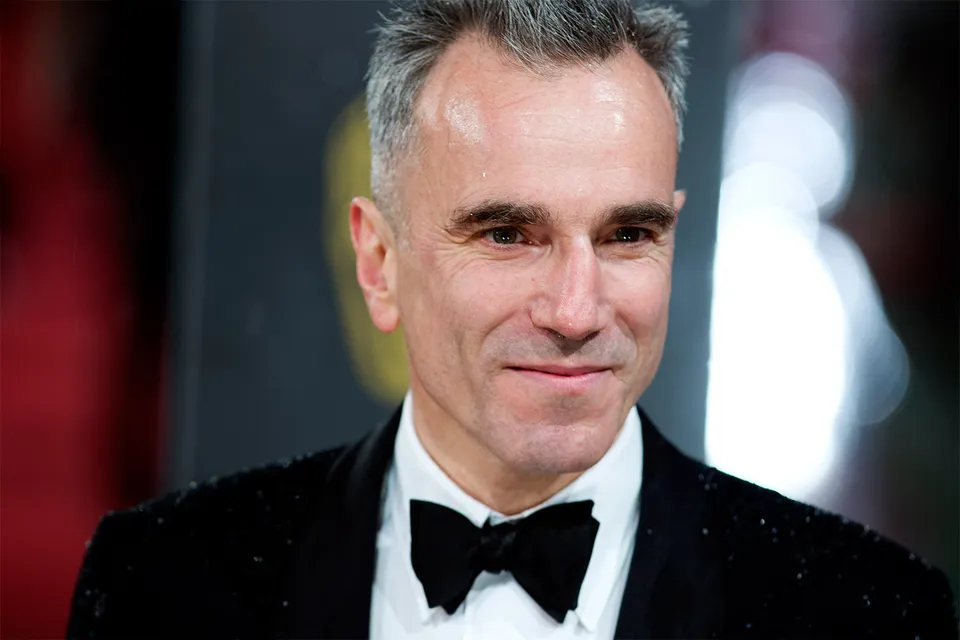 Credit: Andrew G Cowie via Getty Images
Daniel Day-Lewis, renowned for method acting, immerses himself fully into characters, epitomized by his Oscar-winning performances in My Left Foot, There Will Be Blood, and Lincoln. His intense dedication involves living the roles on and off set, showcasing an unparalleled commitment that defines the depth and authenticity of his craft.
The Last Of The Mohicans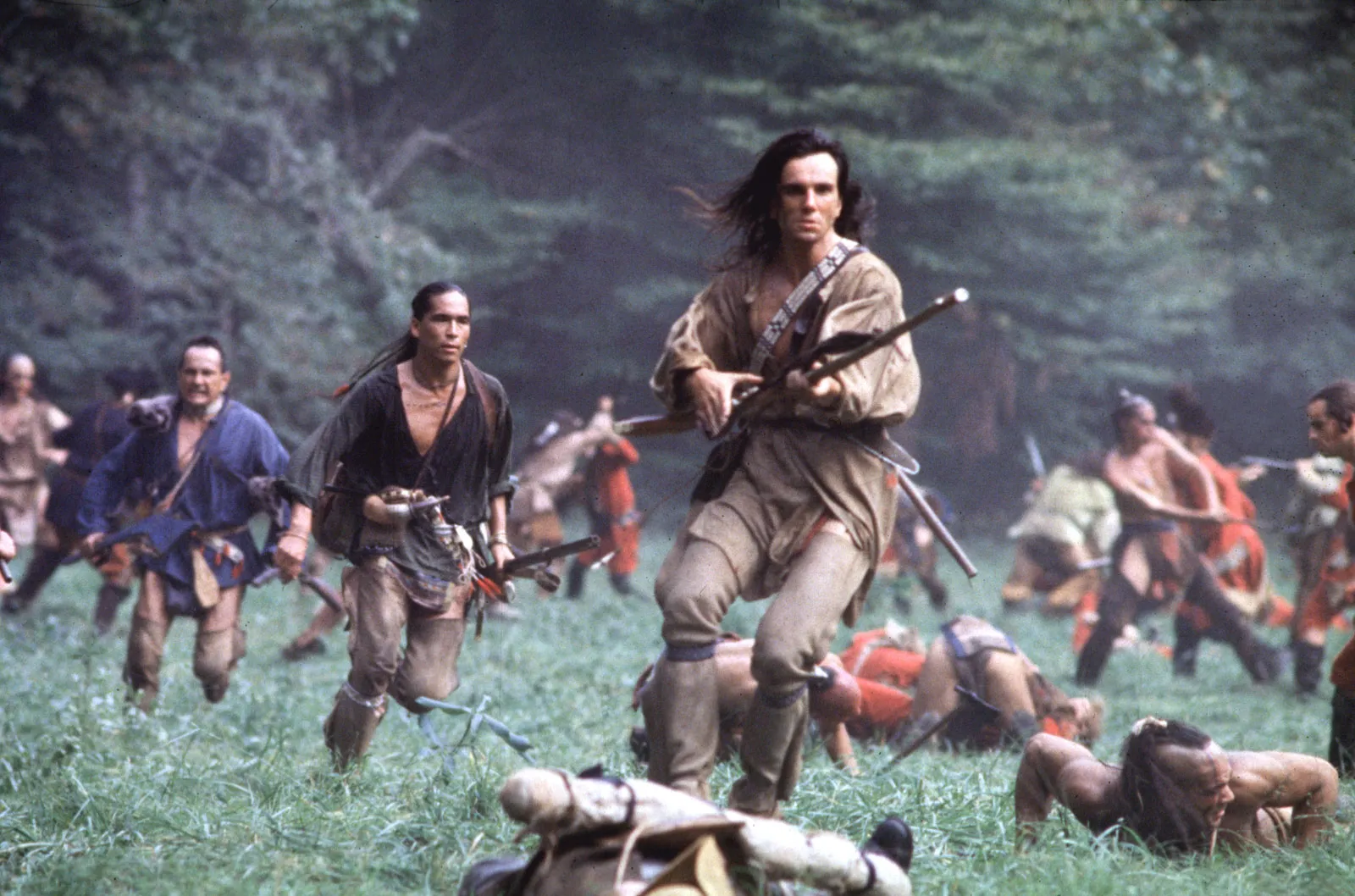 Credit: IMDb
For this film, Day-Lewis worked with a fitness trainer five times a week for six months to develop the physicality that the character would have needed, and then spent a month in the North Carolina woods, essentially living wild, in order to understand the life of an American Indian. He really took his embodiment of his character to the next stage in portrayal!
Anne Hathaway
Credit: Vogue via Getty Images
Anne Hathaway, an accomplished actress, approaches her roles with dedication and versatility. While not strictly a method actor, she deeply engages with characters, adopting their emotional nuances. Although she does a good job in a rom-com, she really moved us all with one of her most iconic characters…
Les Miserables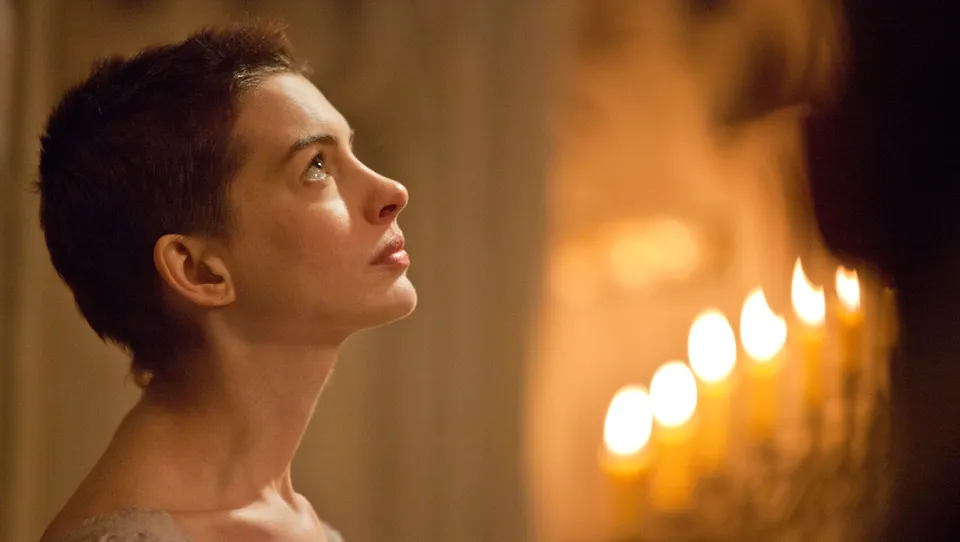 Credit: Laurie Sparham via USA Today
When Anne Hathaway shot the scene where she sings I Dreamed A Dream in Les Miserables, she really only had one shot. This is because she actually shaved her head on camera. Unfortunately for Anne, she really didn't enjoy losing her hair. She said, "Cutting my hair reduced me to, like, mental patient-level crying. I was inconsolable."
Christian Bale
Credit: IMDb
Christian Bale is known for his ability to channel some pretty insane emotions and pull off intense roles, such as Patrick Bateman in American Psycho. On top of that, he also isn't afraid to mess with his body in order to make sure he looks the part. After winning an Oscar for Vice in 2018, a film where he gained three stone (42lb), Bale vowed to stop method-acting to this extent.
The Machinist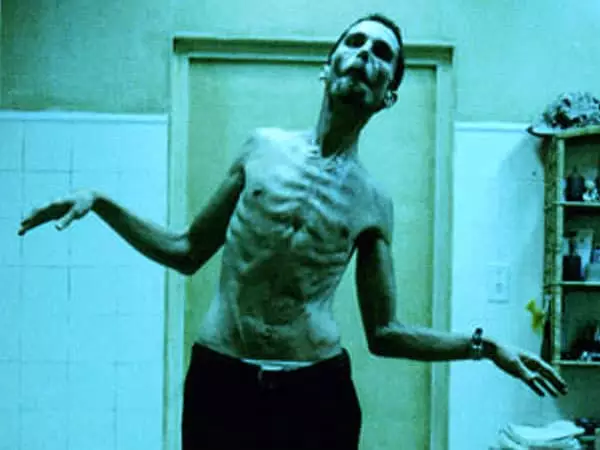 Credit: Paramount Classics
However, back in 2004, he lost such an alarming amount of weight for his role in The Machinist that he became virtually unrecognisable. "I was intrigued by a perverse nature of mine just to see if I can go beyond what I've been told is actually safe and okay, and see if I could push the limits," he told the BBC.
Charlize Theron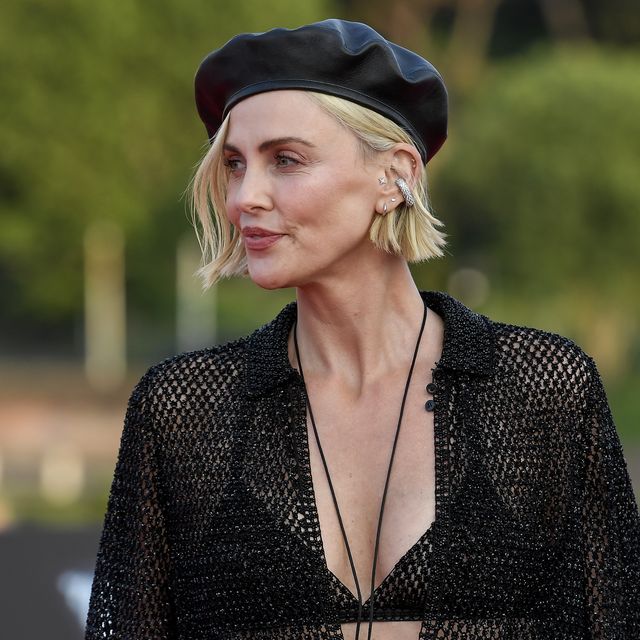 Credit: Mondadori Portfolio via Getty Images
Charlize Theron, a gifted actress, embraces method acting to inhabit characters with remarkable authenticity. Her immersive approach is evident in transformative roles like Monster, for which she won an Oscar. Theron's commitment to understanding and embodying the psychological and emotional depths of her characters showcases her dedication to the craft.
Atomic Blonde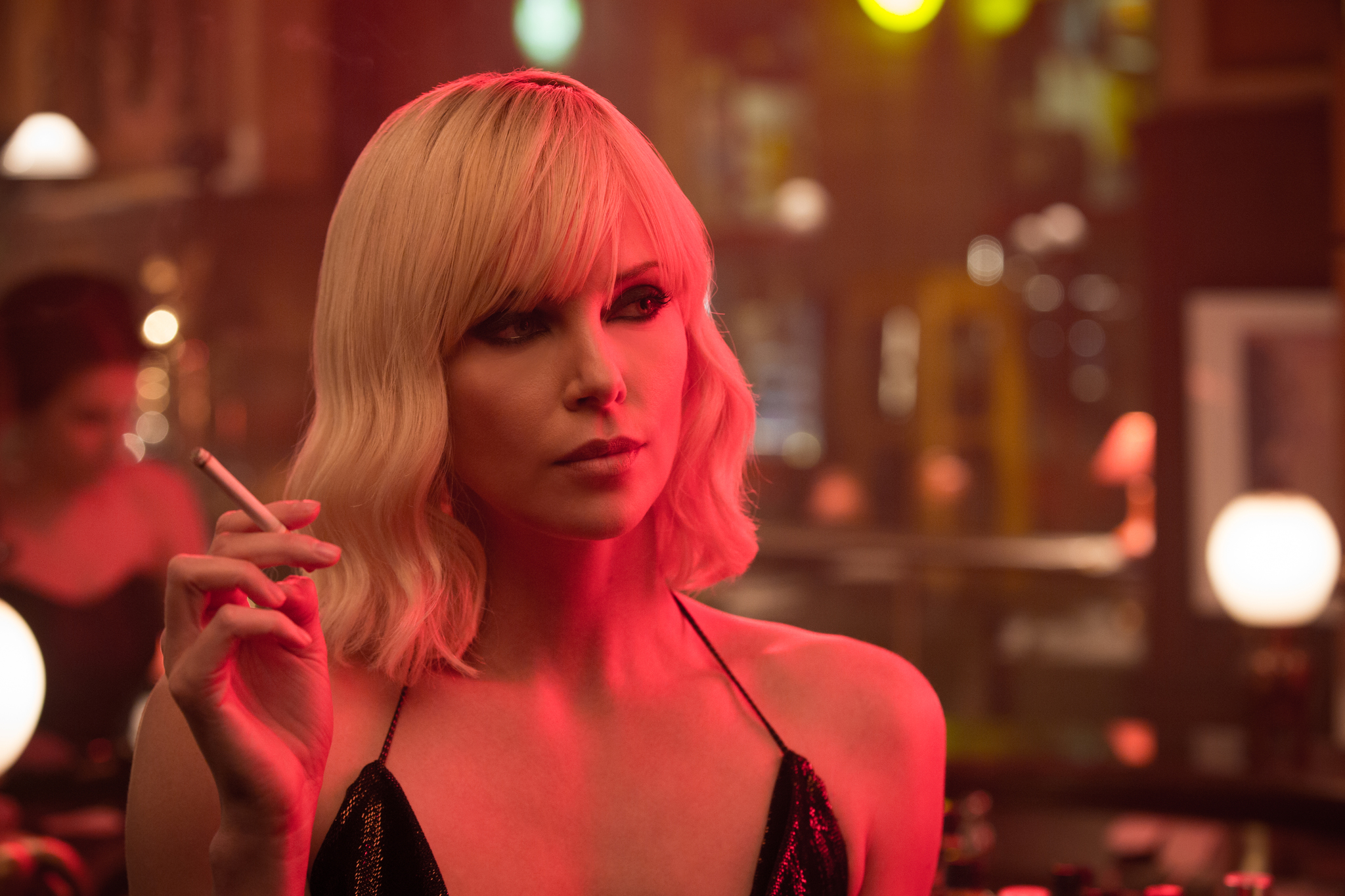 Credit: Jonathan Prime via Universal Pictures
While many would expect to see Charlize Theron here for her Oscar-winning turn as Aileen Wuornos in Monster, it's her role in spy film Atomic Blonde that saw her take things too far. Theron was so adamant she perform her own stunts that she bruised her ribs and clenched her teeth so hard she broke two of them. There's a reason stunt doubles exist!
Danny DeVito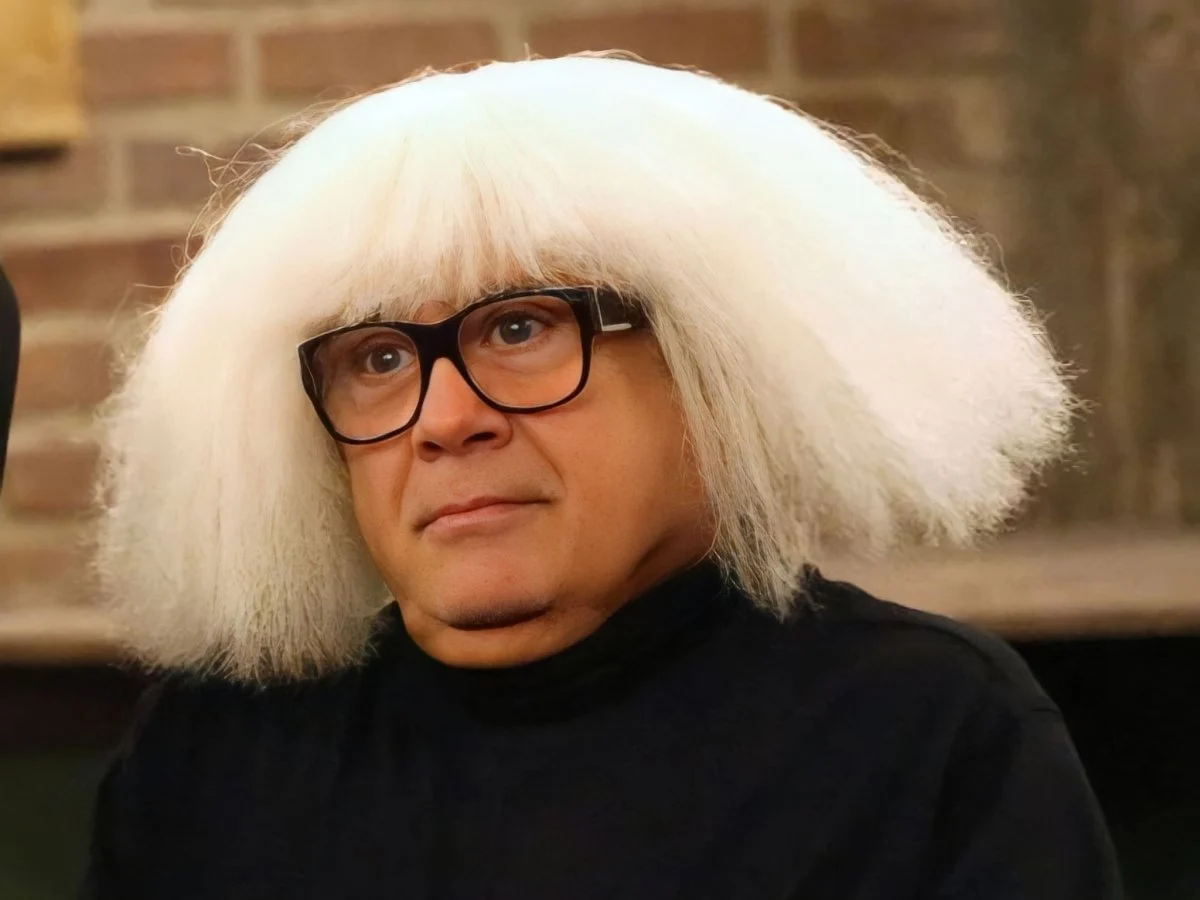 Credit: Far Out Magazine
No, Danny DeVito isn't on here for his role in It's Always Sunny In Philadelphia, or for his work as the stripper in Friends. Although DeVito is a beloved actor, most of his work is in comedy, so you might not think that he would need to go to method-acting extremes in order to embody his characters…
One Flew Over The Cuckoo's Nest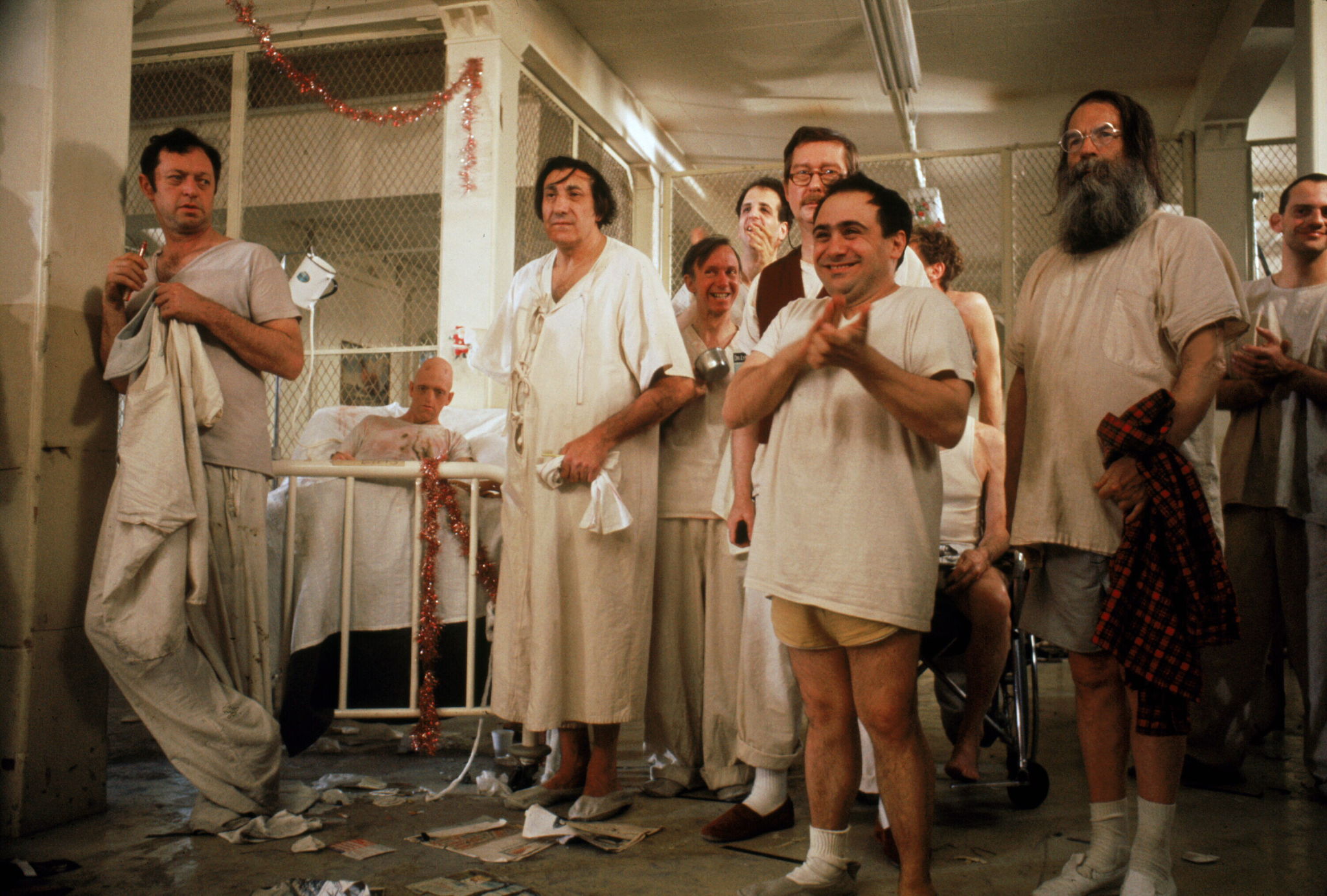 Credit: IMDb
But, the entire cast of 1975 film One Flew Over the Cuckoo's Nest stayed in a real mental asylum to prepare for the film. If that doesn't sound extreme enough, DeVito went so far as to dream up an imaginary friend, one he convinced himself was entirely real. Better watch he doesn't actually get locked up!
Adrien Brody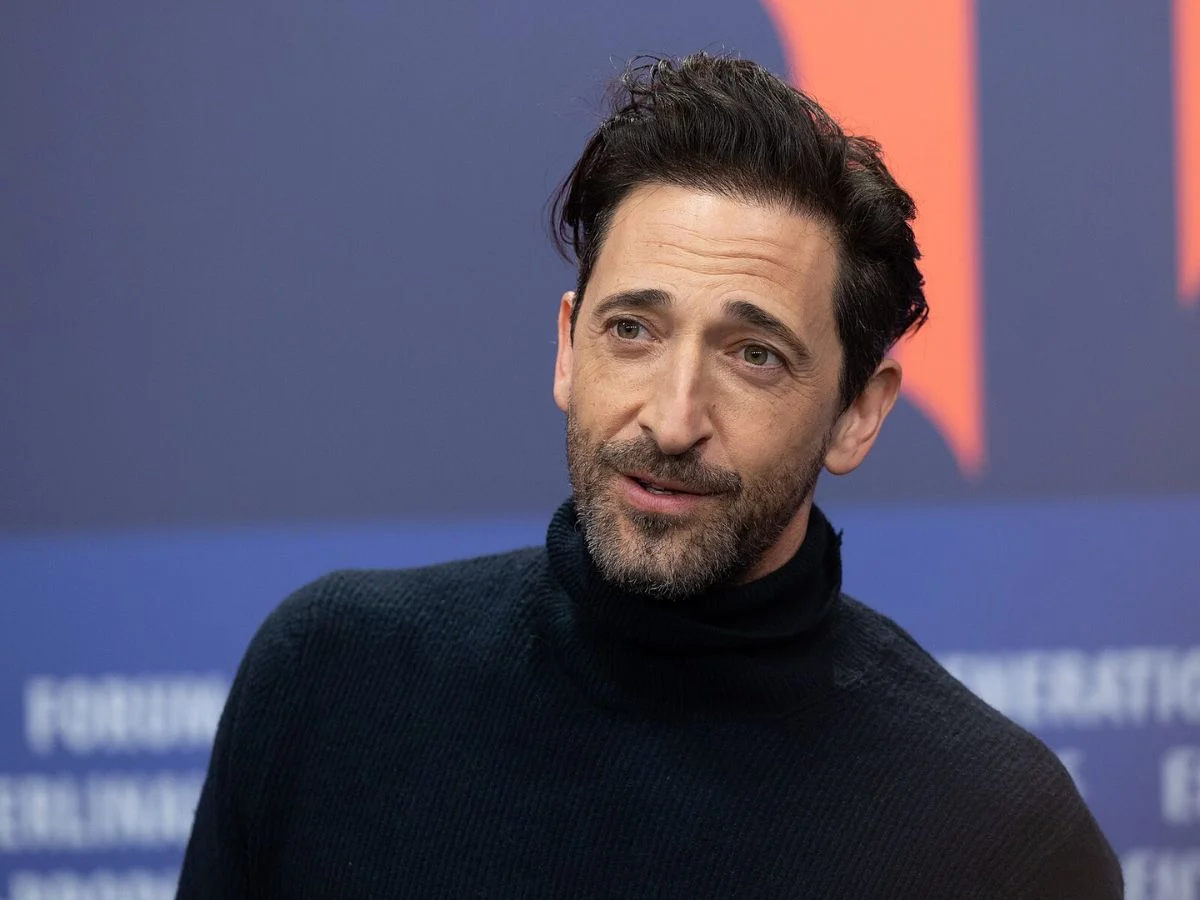 Credit: Far Out Magazine
Adrien Brody, an Academy Award-winning actor, has cultivated a diverse and compelling career. Known for his intense performances in The Pianist and The Grand Budapest Hotel, Brody navigates effortlessly between dramatic and comedic roles. His talent, versatility, and commitment to challenging characters define his enduring impact on cinema.
The Pianist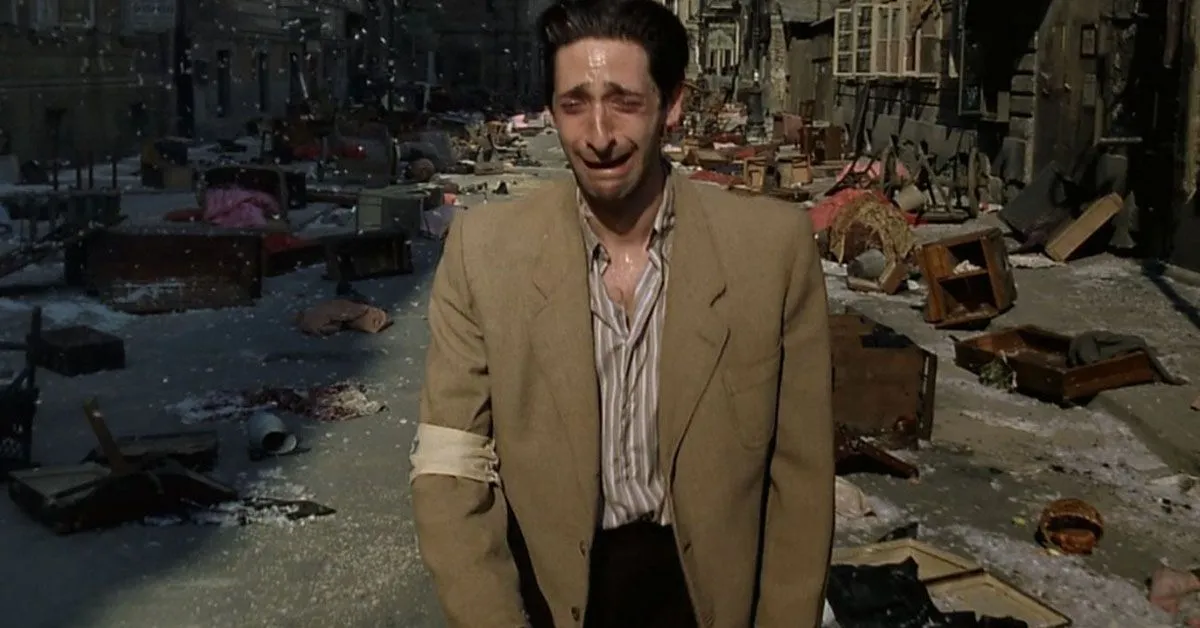 Credit: Focus Features
It was in The Pianist though, where Brody became a little too invested in his role. He upheaved his life so much that it took him over a year and a half to get things back on track; not only did he starve himself to a staggering degree, but sold his home and broke up with his long-term girlfriend. All things considered, it provided a remarkable result.
Kate Winslet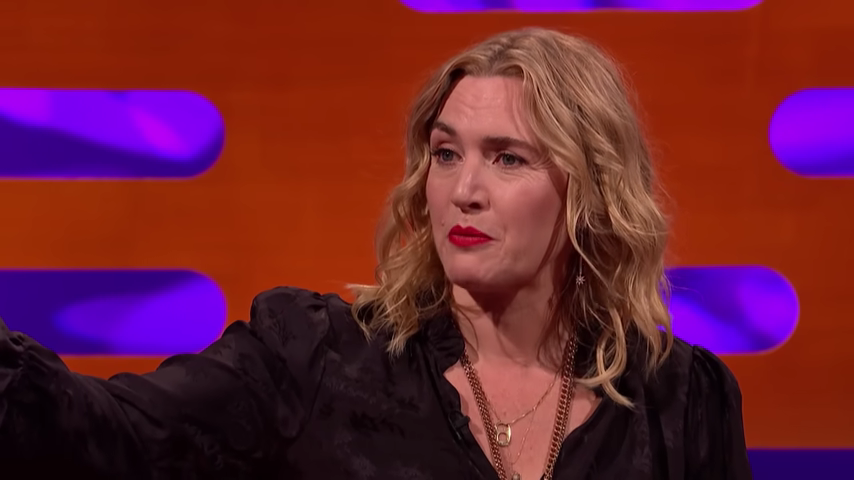 Credit: BBC
Kate Winslet is one of the most successful actresses of our time. From playing Rose in Titanic to more recent roles like in The Mare Of Easttown, she has had a career that has spanned decades and won her an Oscar. Although she is not known for her intense method-acting, she is known for her authenticity and ability to truly humanize any character she plays.
The Reader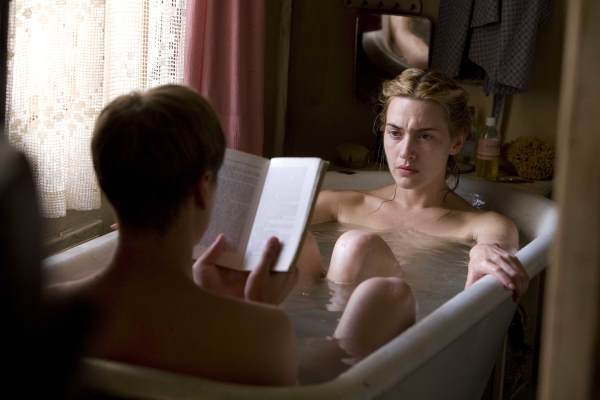 Credit: Melinda Sue Gordon via The Weinstein Group
The role that she won an Oscar for was in the hard-hitting drama, The Reader, where Winslet plays an ex-Nazi Officer. She took the role so seriously that she spoke with a German accent while at home with her family. She compared leaving the character behind her to escaping a serious car crash – sounds pretty intense to us!