Pink wonderland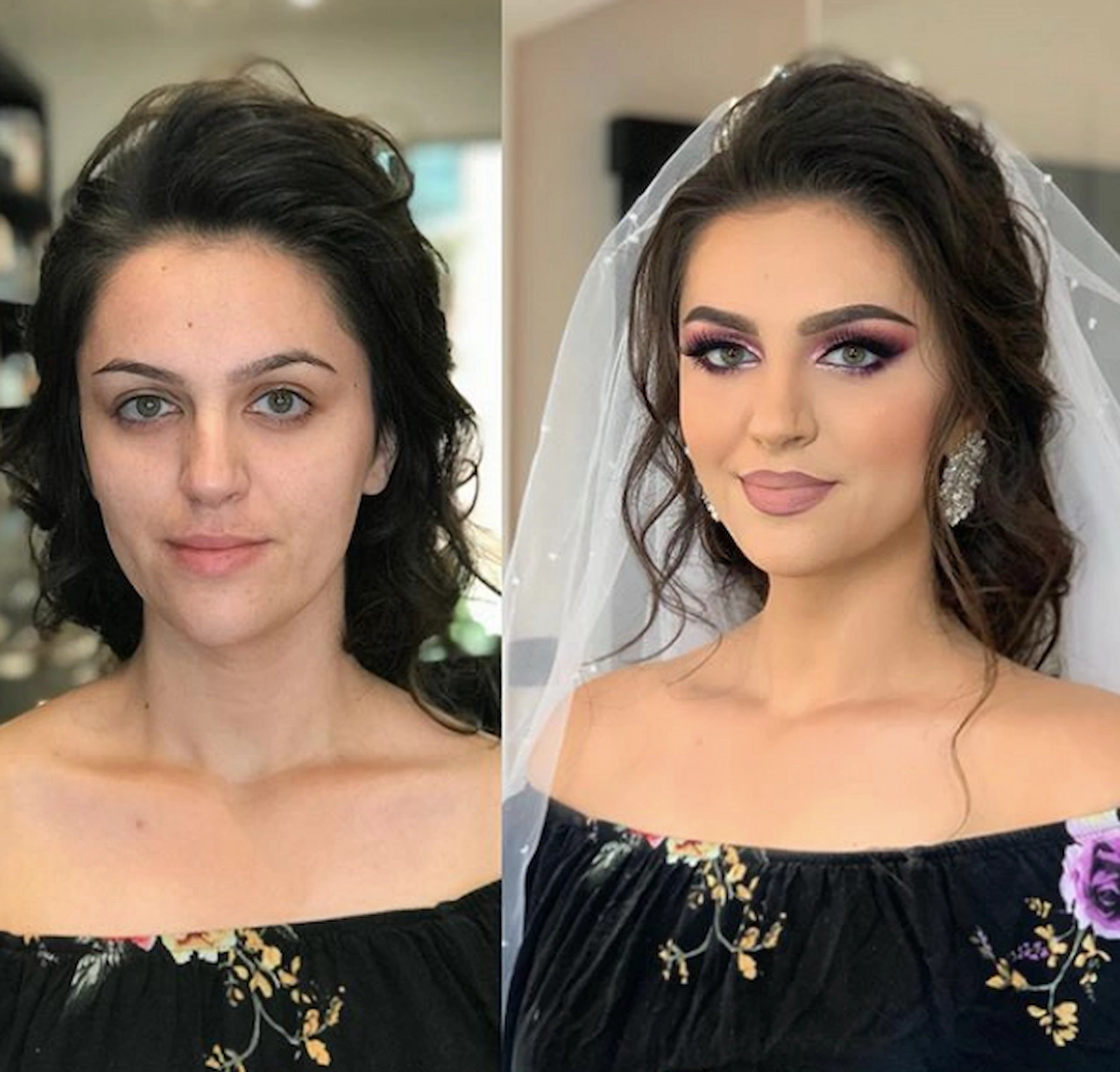 Credit: Instagram, ARBER_BYTYQI_MUA
Arber Bytyqi based in Prizren, Kosovo, has been going viral with his transformations. In an interview with Bored Panda, he said: "I used to take my mom's make-up and play with it when I was only five years old, so I knew that I'll become a makeup artist pretty early." His dedication has certainly paid off, as we're living for this pink look.
Beautiful blonde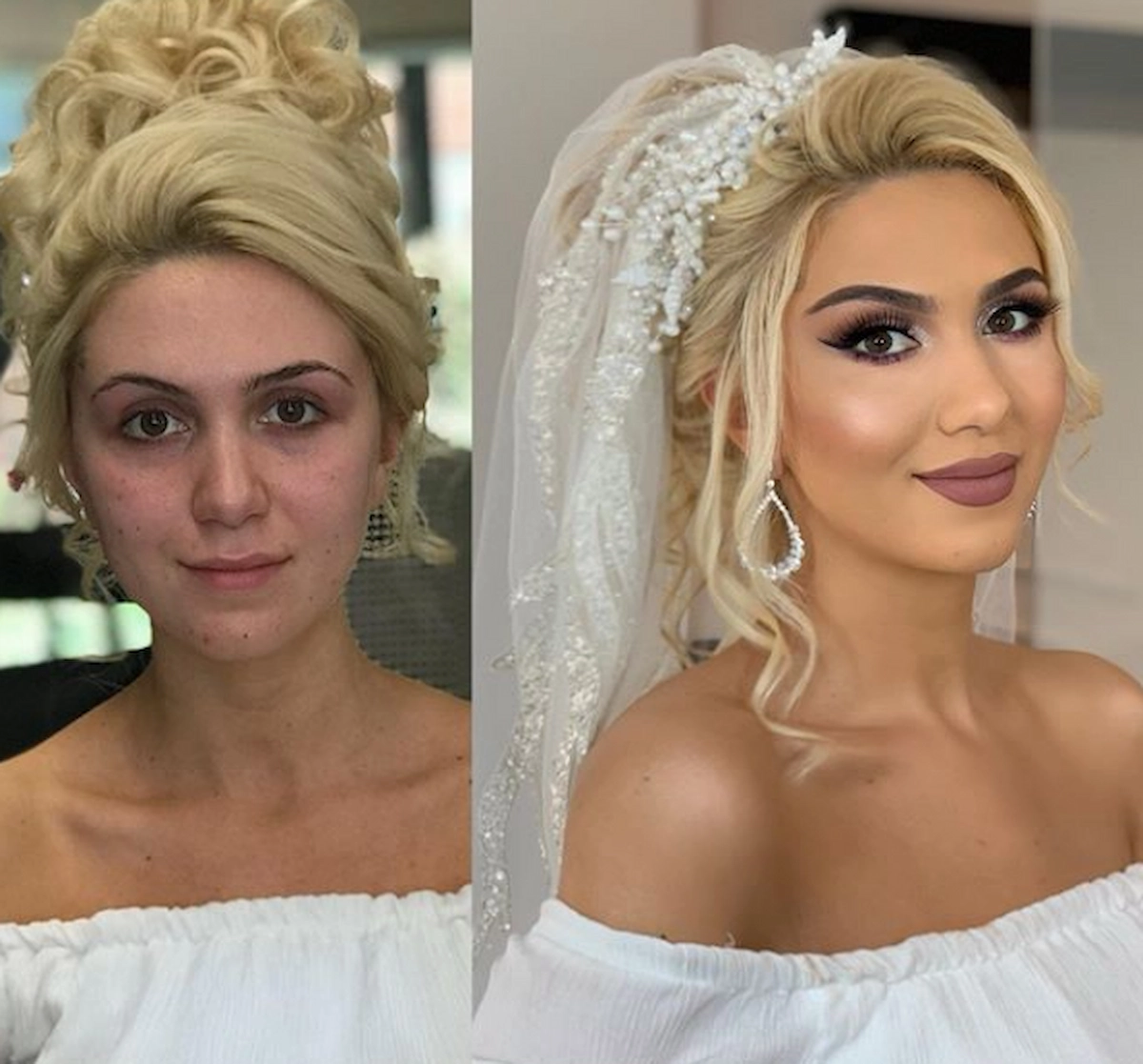 Credit: Instagram, ARBER_BYTYQI_MUA
A pretty lady taken to the next level with Arber's incredible artistry. A quality base to smooth out her complexion, inner corner eyeshadow to make her eyes pop, and some gorgeous mauve tones come together for a glamorous and well-rested look.


Bronzed babe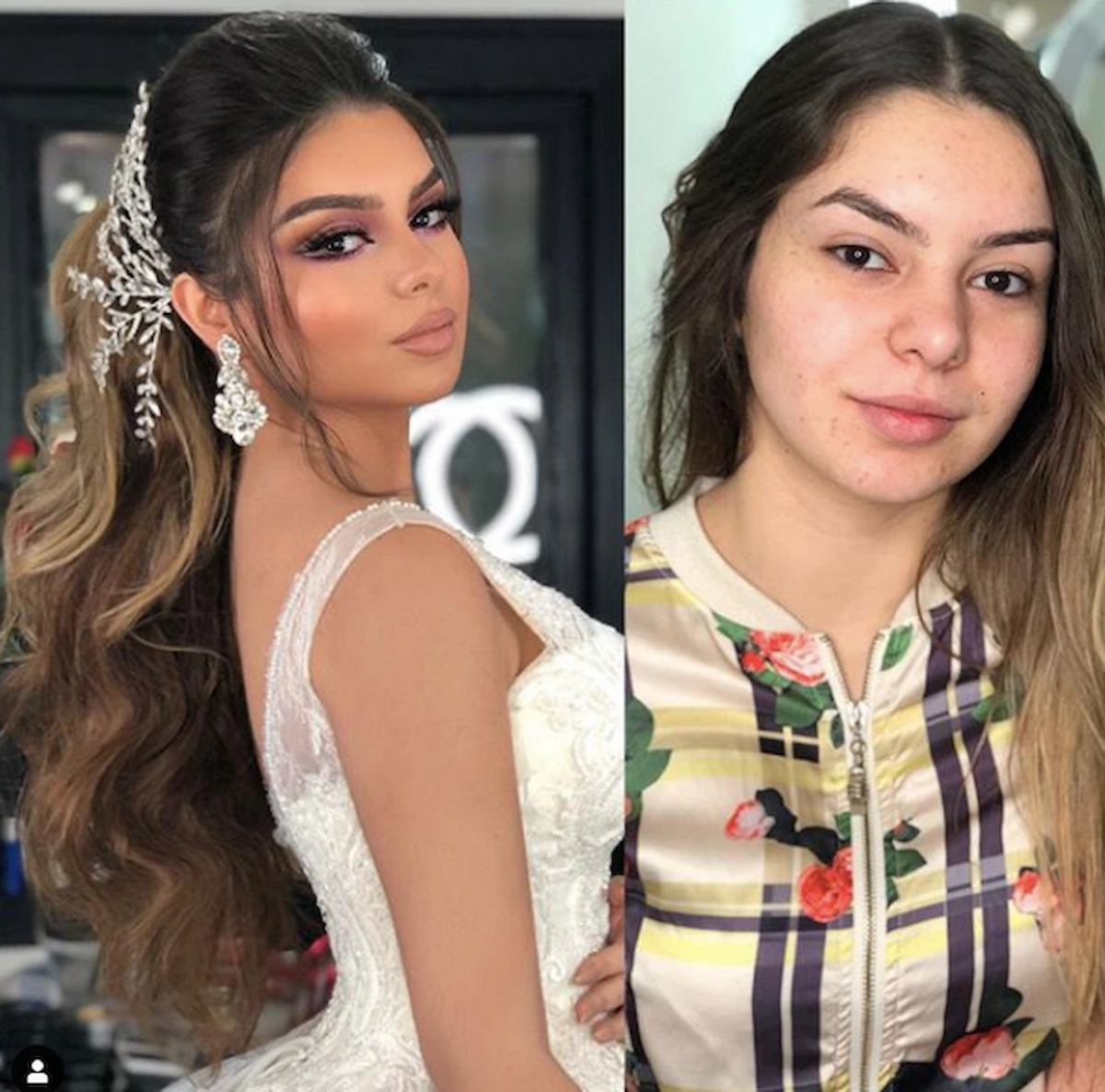 Credit: Instagram, ARBER_BYTQI_MUA
A beautiful bride, all ready for her big day, who's bronzed to perfection with a flattering warm, golden highlight on her cheeks. Her peach blush pairs beautifully with her nude matte lips, giving her a healthy glow that's perfect for a summer wedding.
Delicate rose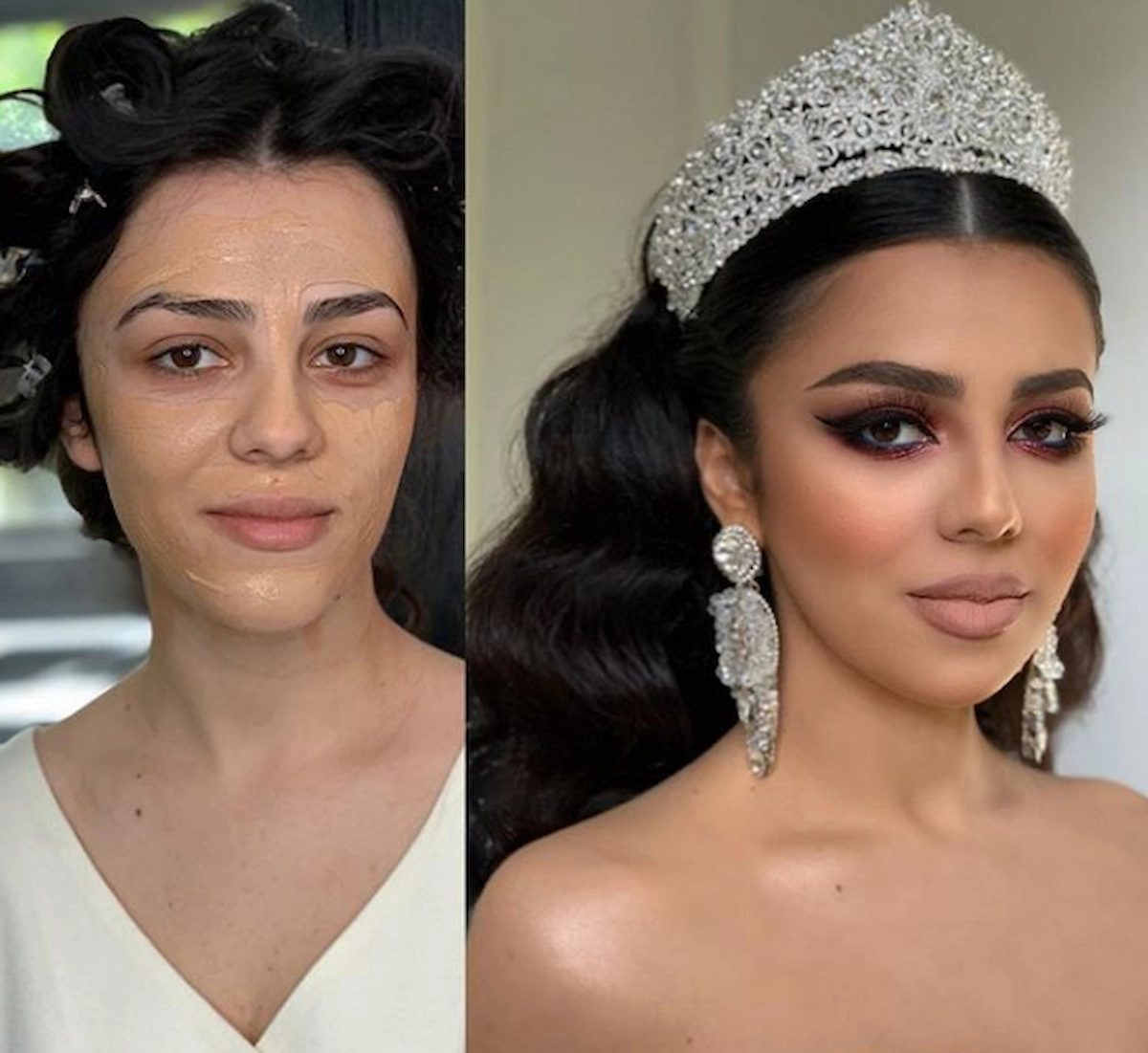 Credit: Instagram, ARBER_BYTYQI_MUA
Giving new meaning to the term "blushing bride", the flush on this bride's face perfectly complements her pink eyeshadow and nude lip. According to Arber, he creates distinct makeup looks for over 1,000 brides every year, particularly in the summer. Arber and his team may be busy, but they've really outdone themselves with this makeup look.
A bold lip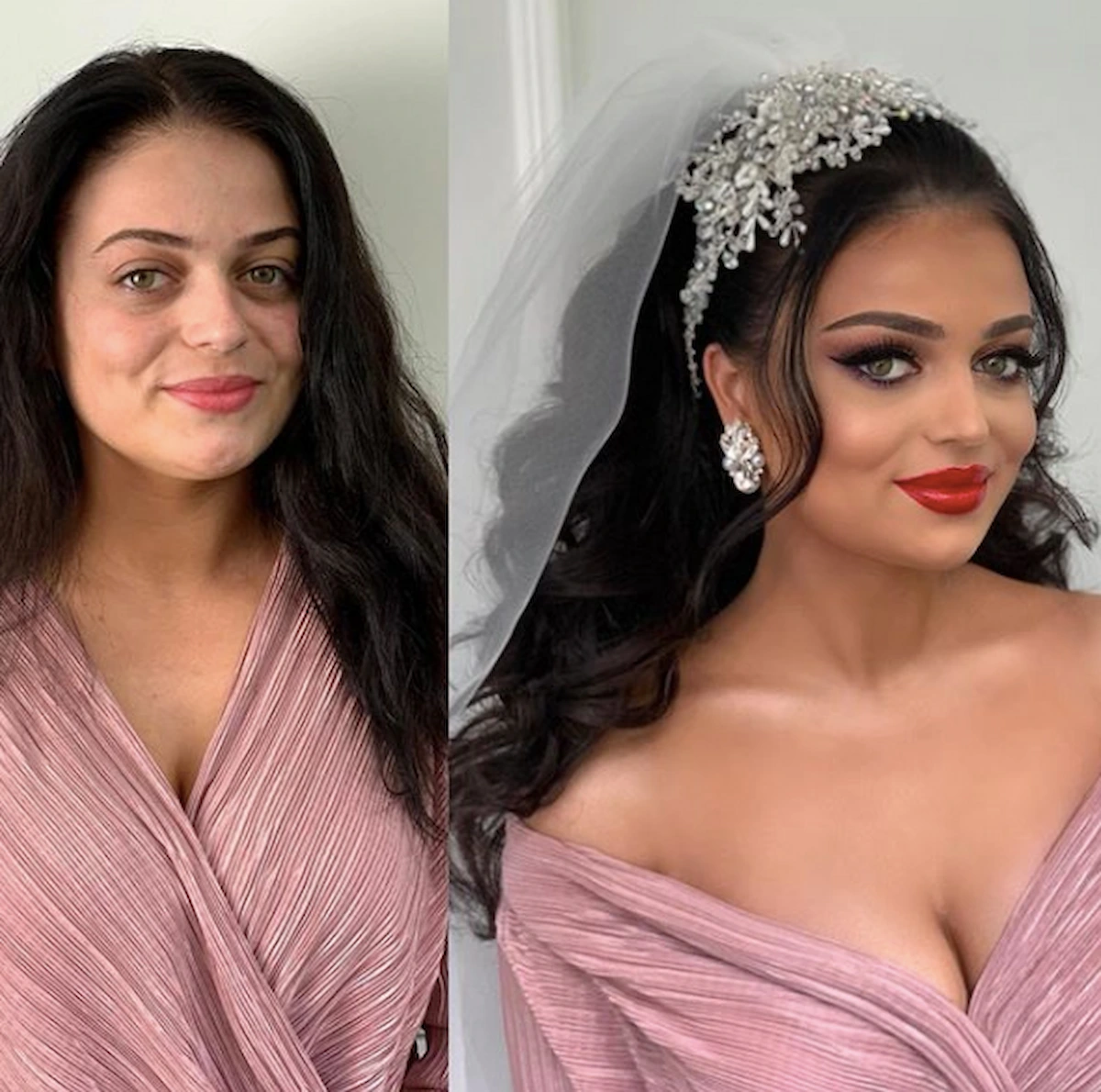 Credit: Instagram, ARBER_BYTYQI_MUA
This bride's look is taken to the next level, with a simple and dramatic red lip making her already lush lips even bigger and more voluptuous. The pop of red pairs well with her dusky eye look, bold and refined brows, and her delicate hairpiece.
Beautiful braids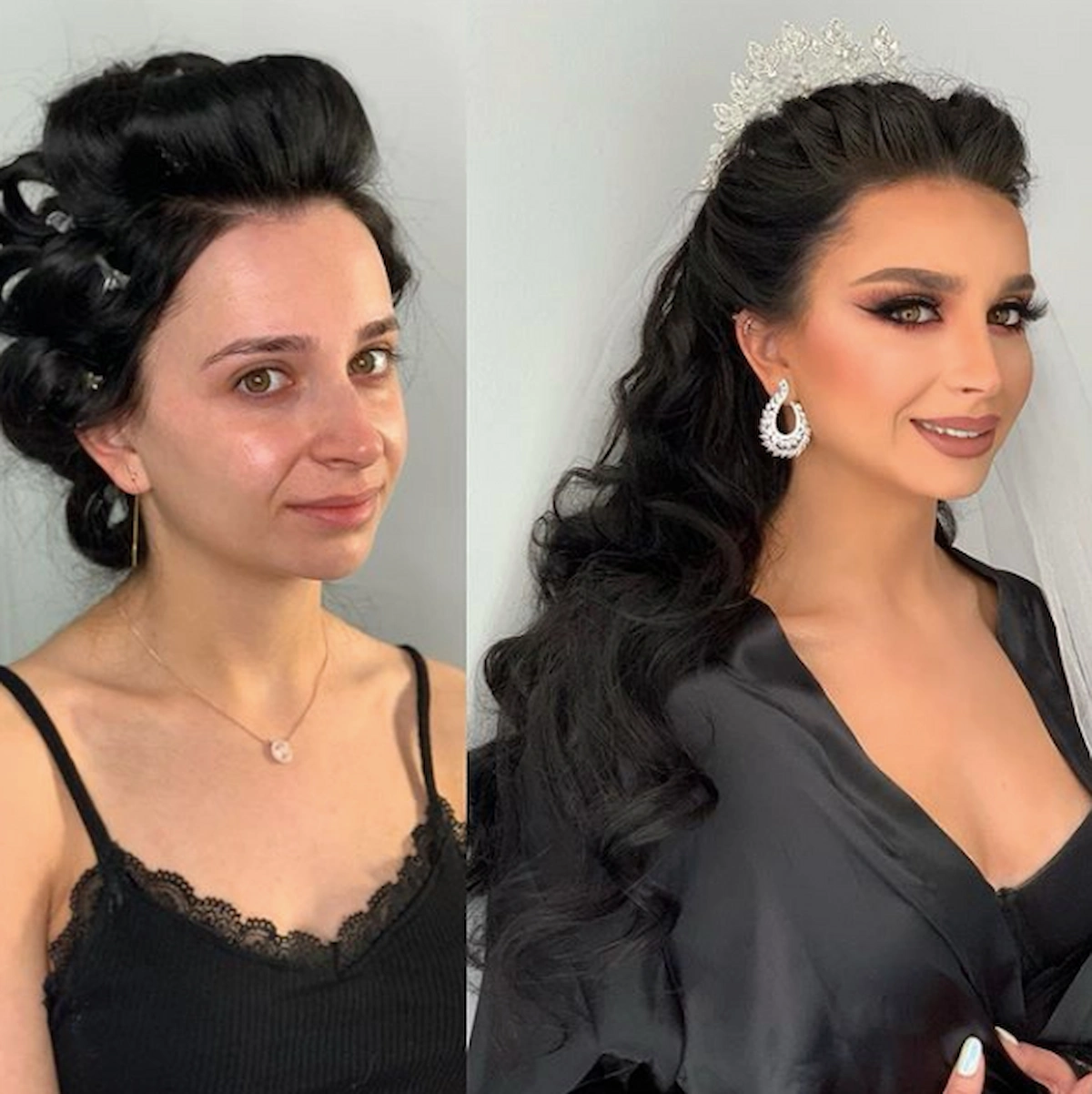 Credit: Instagram, ARBER_BYTYQI_MUA
All brides imagine being a princess, and this one almost makes it a reality with her beautiful top-braid and flowing curls. Her glamorous earrings, nude lip, rosy-toned eyeshadow, and cat-eye liner add a sophisticated touch taking her look to the next level.
Fringe locks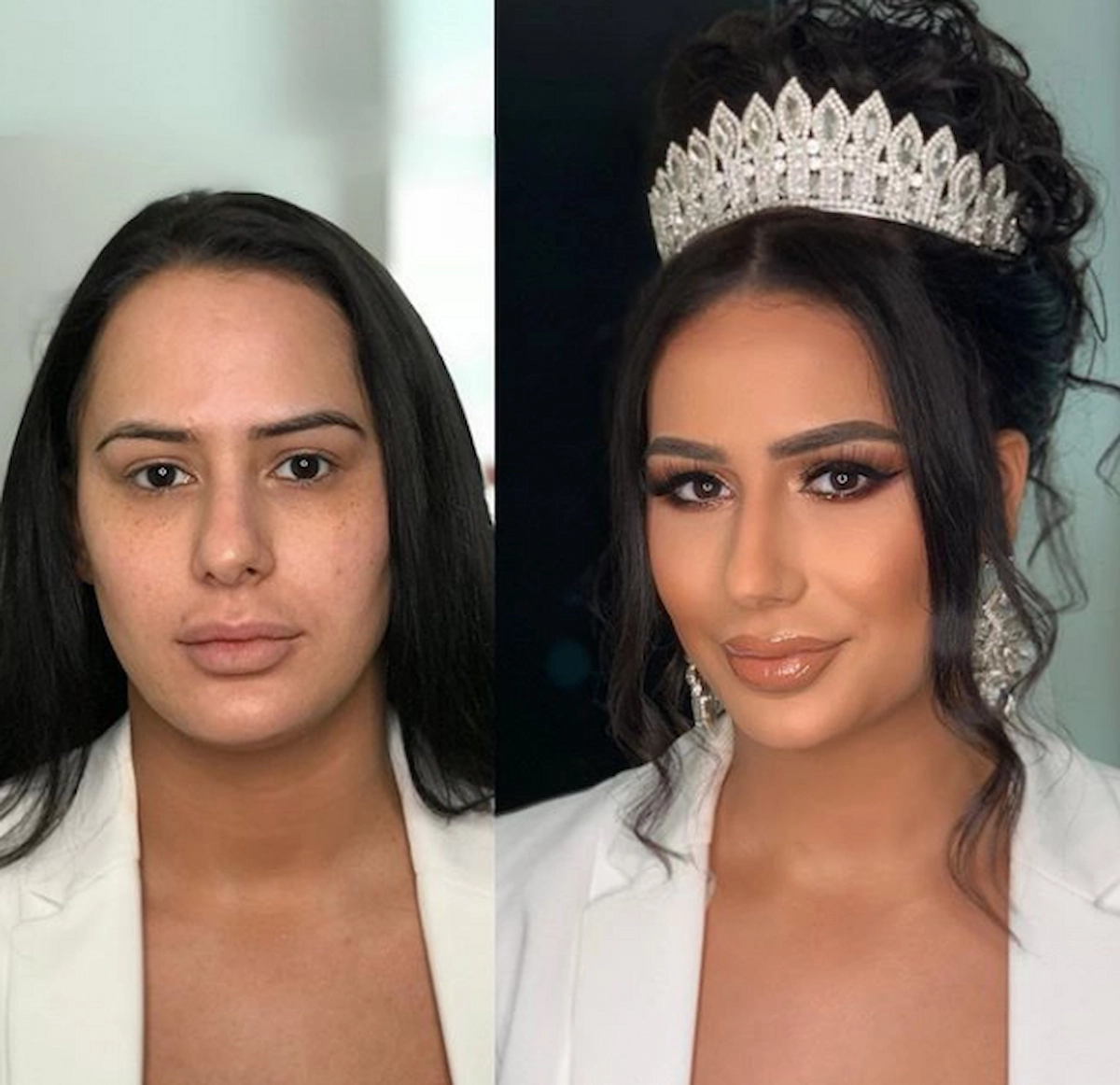 Credit: Instagram, ARBER_BYTYQI_MUA
Framing the face and giving the illusion of effortless style, pulling out a few tendrils of curled hair is an easy way to elevate a look. Her nude lip adds a fresh and glamorous touch. To get the look just right, Arber considers the occasion, makeup preferences and requests, the dress his client is going to wear, and their facial features.
A flawless complexion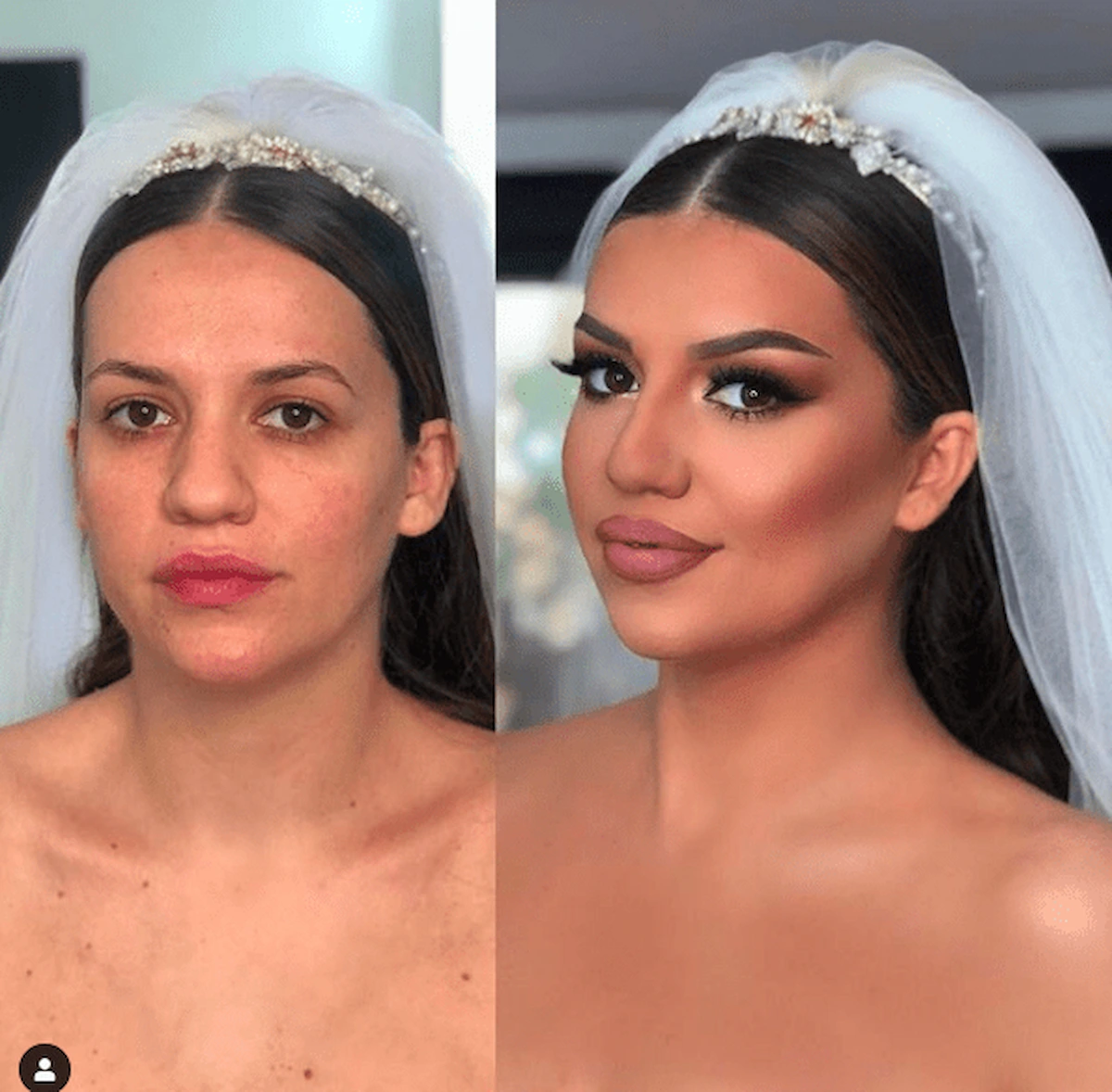 Credit: Instagram, ARBER_BYTQI_MUA
Nothing can replace the effortlessness and freshness of natural beauty, but it's undeniable how airbrushed and flawless this bride looks. No matter how hard you look, it's impossible to spot a single pore, wrinkle, or blemish. She looks so healthy and radiant.
Contoured and chiselled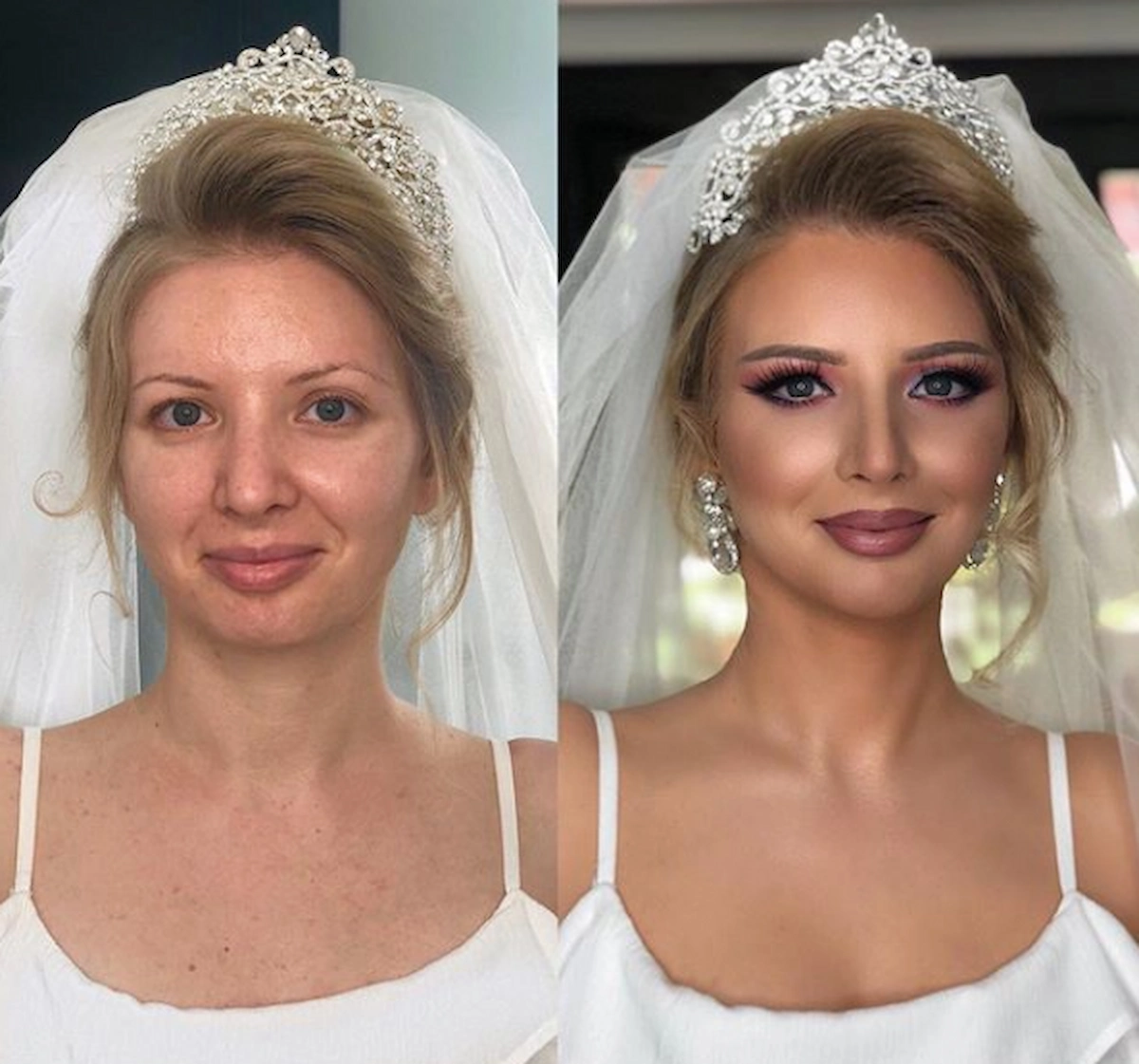 Credit: Instagram, ARBER_BYTYQI_MUA
Arber's contouring skills are key to his makeup transformations. This bride looks chiseled to perfection with light shading on her nose, making it look smaller and more pert, around her jaw and underneath her cheekbones. Her lilac eyeshadow makes her green eyes pop, further elevating her look.
Classic Hollywood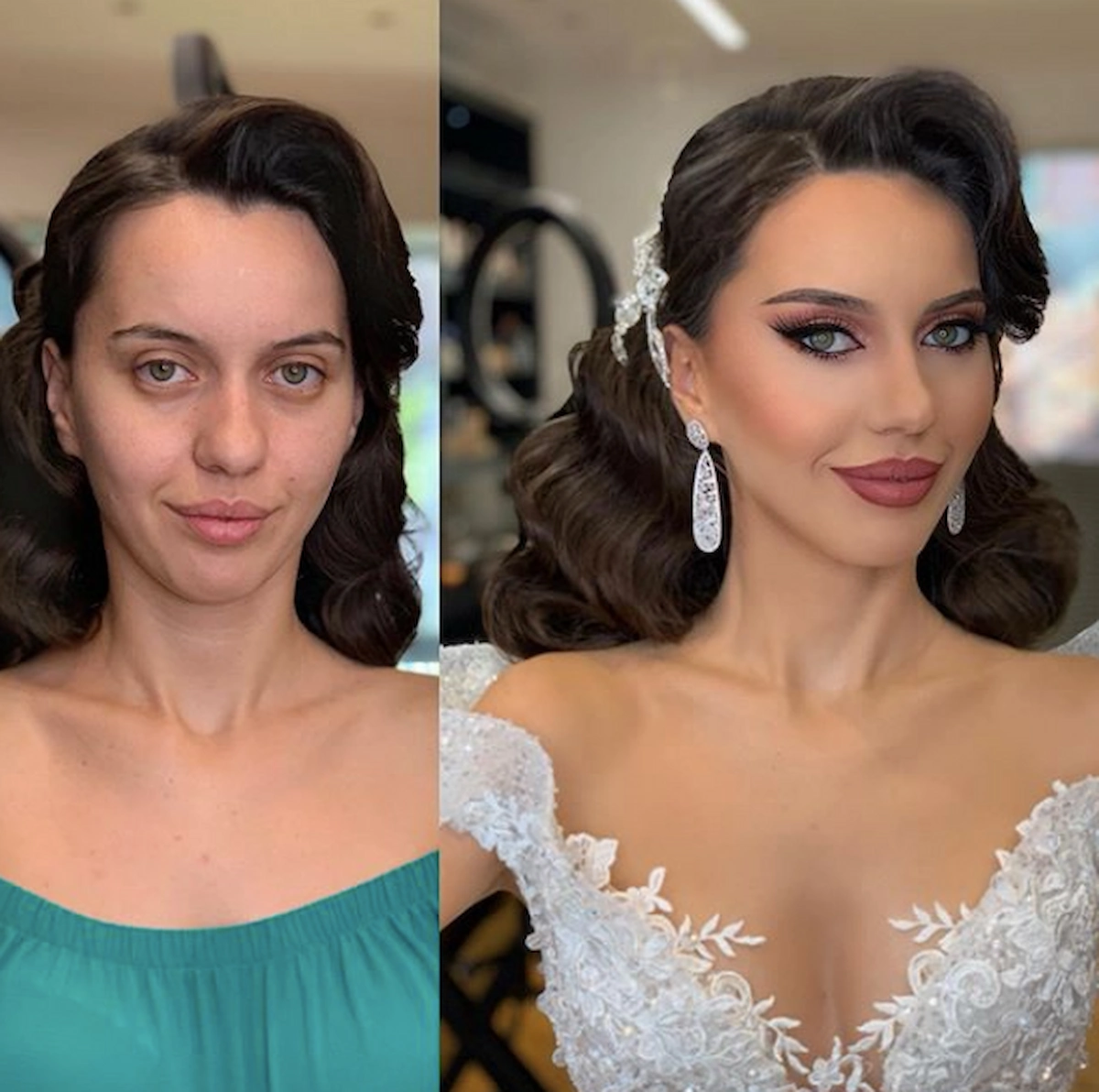 Credit: Instagram, ARBER_BYTYQI_MUA
Defined eyeliner, coupled with dusky pink eyeshadow, fluttery lashes, a mauve lip, and pin curls gives this bride a touch of Hollywood glamour. Her beautiful curls frame her face, and elongate her neck, highlighting her best features, for an unbelievable transformation.