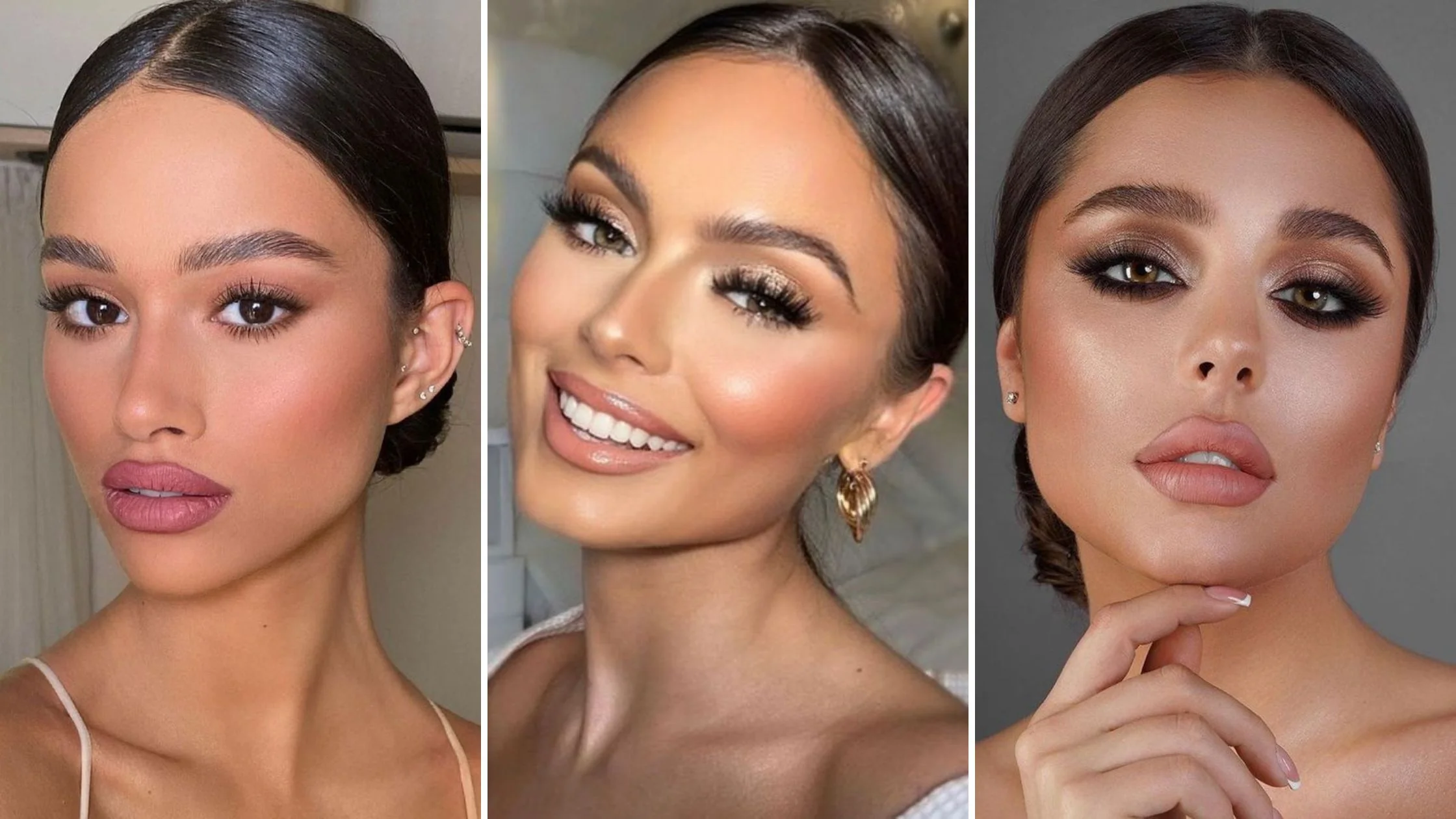 Credit: bodyography.com
1. Pretty in Pink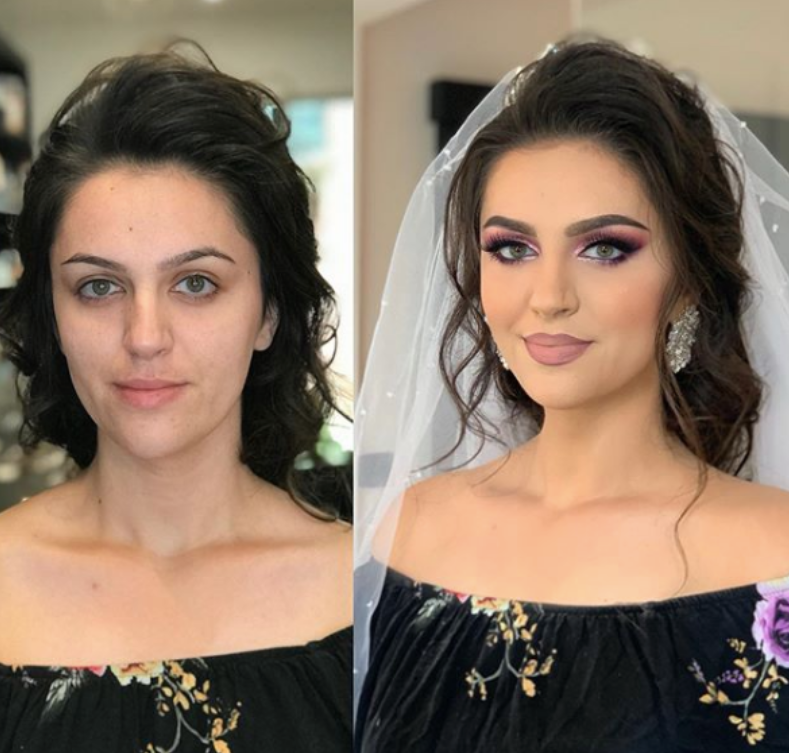 We absolutely adore the soft pink shades that beautifully tie this look together, creating a dreamy and romantic feel. "I developed an interest in makeup from a very young age. My first drawings were of eyes, girls, and dresses as a child. At the age of five, I would play with my mom's makeup, and that's when I knew I would become a makeup artist someday."
2. Blonde Bombshell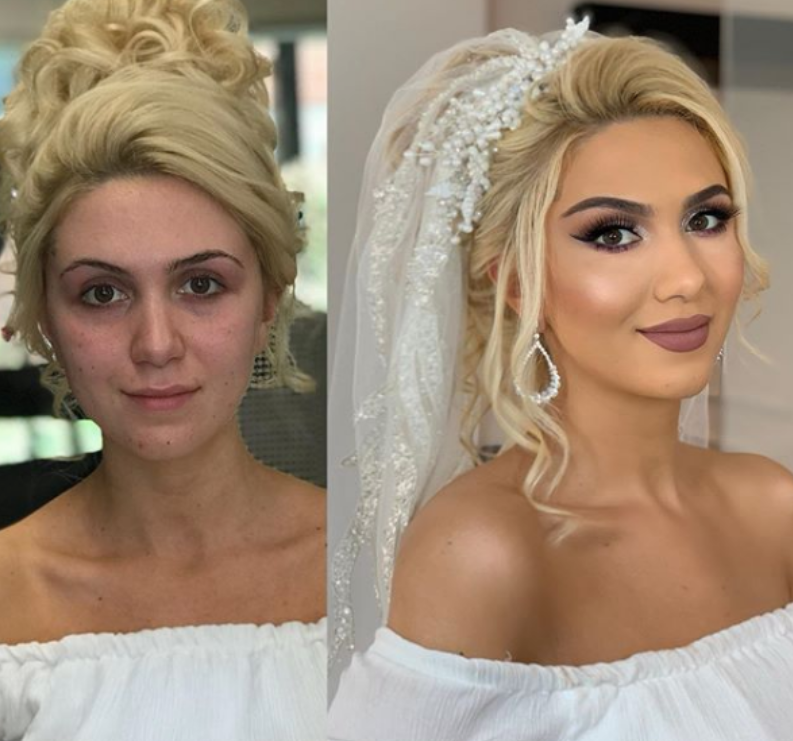 This stunning look accentuates the bride's eyes and effortlessly conceals any dark circles, making her appear glamorous and well-rested. The makeup artist's skillful touch highlights her natural beauty, leaving her looking radiant on her special day.
3. The Highlight Queen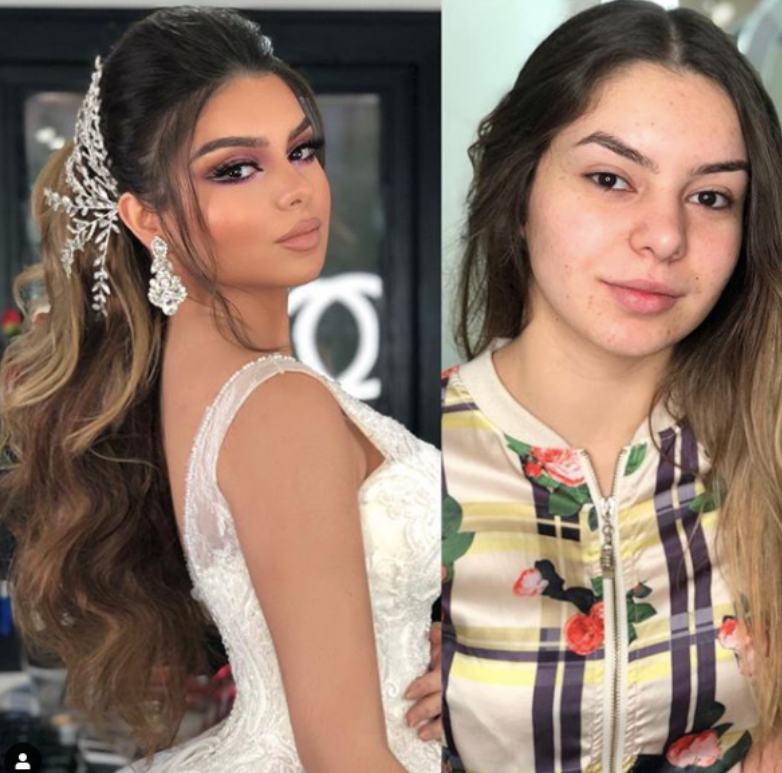 We're absolutely in love with the stunning warm, golden highlight on her cheeks. This bride appears beautifully bronzed and absolutely glowing for her big day. Moreover, the peach blush complements her nude matte lips exquisitely, completing the look with sheer elegance.
4. (Continued)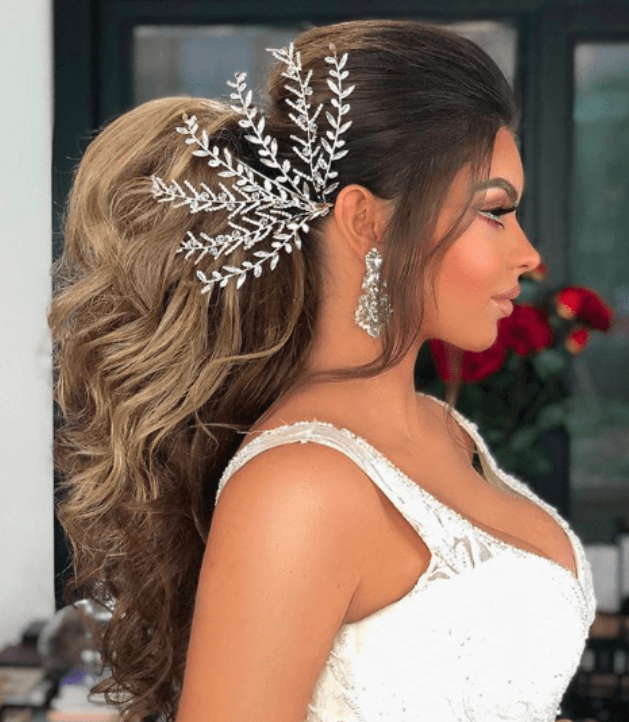 From this profile angle, her voluminous hair and long, stunning eyelashes steal the show. The gorgeous headpiece adds a touch of drama, elevating the overall look to a whole new level of elegance and allure. With her radiant smile and confident pose, she exudes pure bridal beauty, making this moment truly unforgettable.
5. Dusty Rose
Arber is a makeup artist who crafts distinctive looks for more than 1,000 brides each year, especially during the peak summertime wedding season. He considers this season to be demanding, often handling makeup for over 60 brides in a single day with his team. Despite the challenges, Arber cherishes his career in the beauty industry, considering it his lifelong dream, which he pursued since his youth.
6. Pop of Red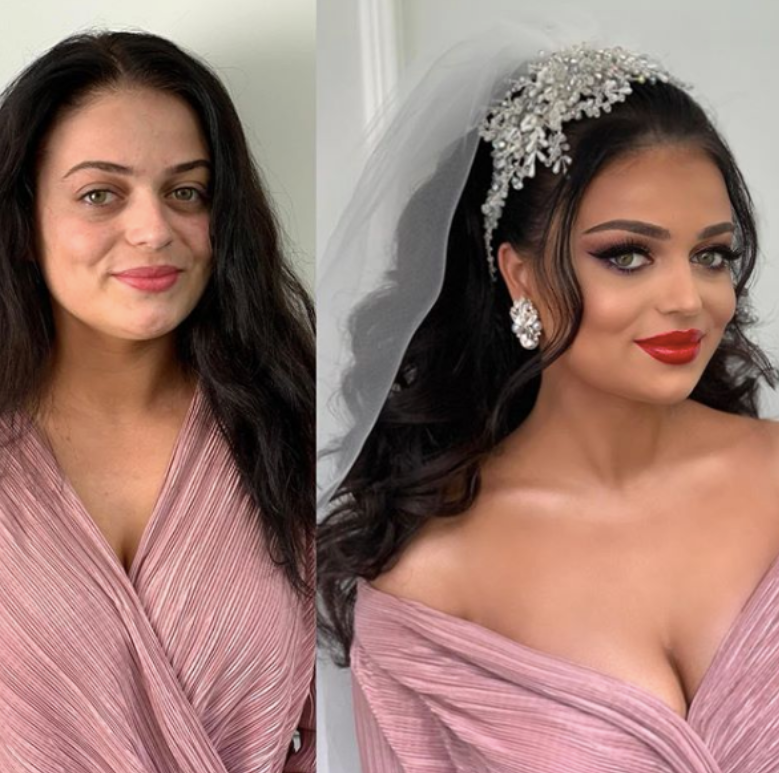 The combination of a simple yet dramatic red lip takes this bride's appearance to a whole new level of elegance. The bold lip enhances her already full and voluptuous lips, creating a stunning and captivating look that we absolutely adore.
7. Braid it Back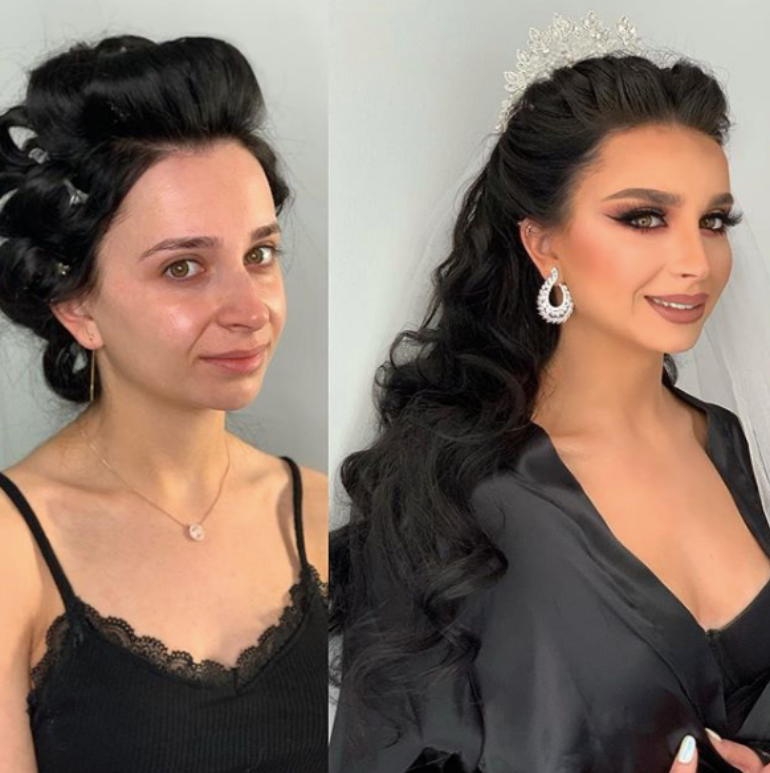 This bride's top braid and flowing curls exude elegance, truly making her look like a real-life princess. The addition of cat-eye liner adds a bold and striking touch, completing the overall captivating and regal appearance. Her radiant smile and poise make her the perfect picture of grace and beauty on her special day.
8. Wispy Fantasy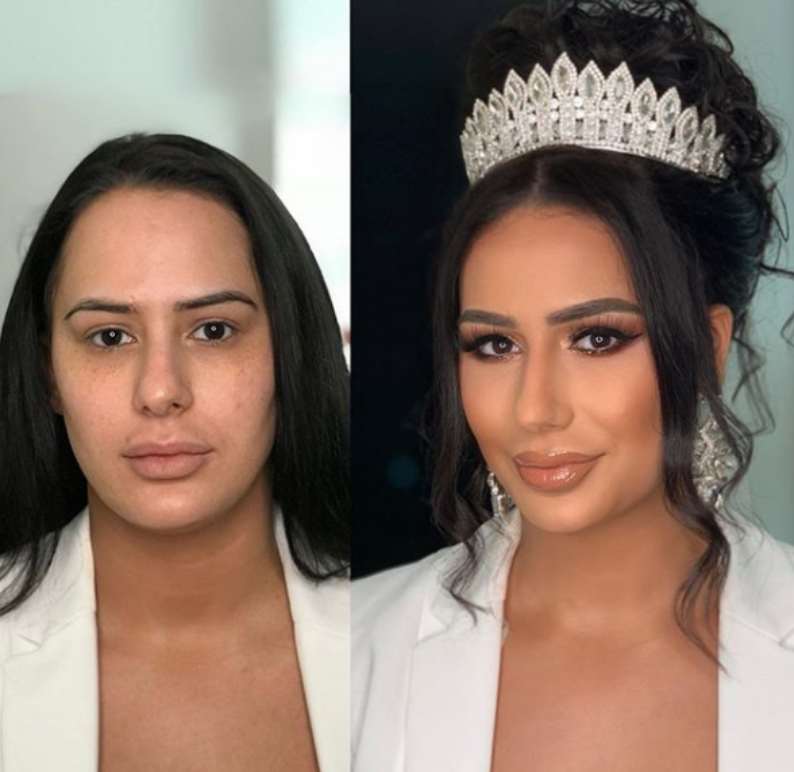 This look achieves an effortlessly stylish and dramatically framed face by artfully pulling out a few tendrils of curled hair. The choice of a nude lip keeps the overall appearance fresh, light, and yet undeniably glamorous. Soft and natural makeup enhances the bride's radiant beauty, making her glow with confidence and elegance on her special day.
9. Airbrushed to Perfection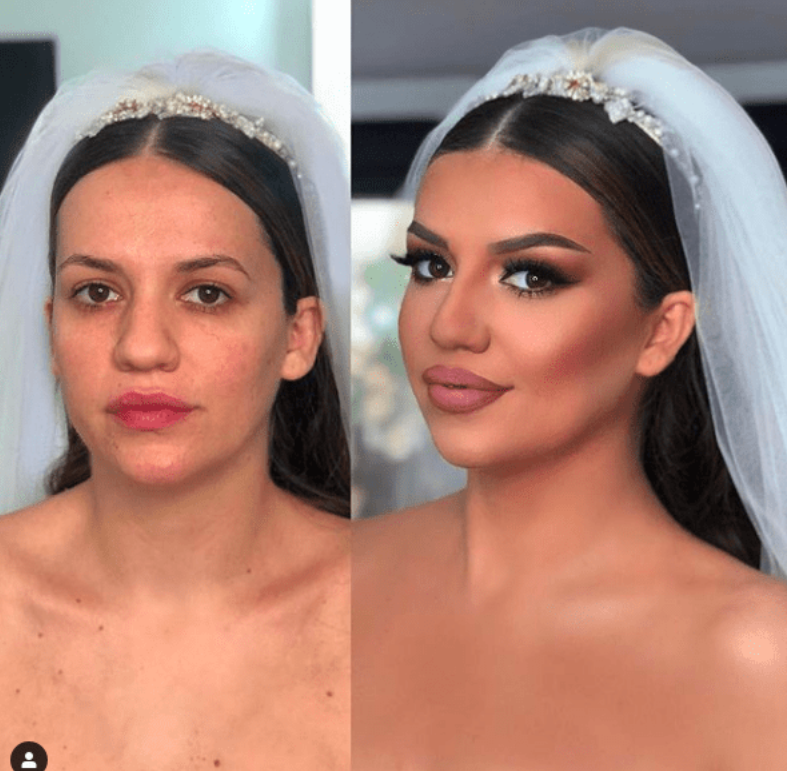 While embracing and appreciating natural beauty is important, we can't help but be amazed by how flawlessly airbrushed this bride appears. Her skin looks radiant and healthy, without a single visible pore or wrinkle, making her truly stunning on her big day.
10. The Power of Contour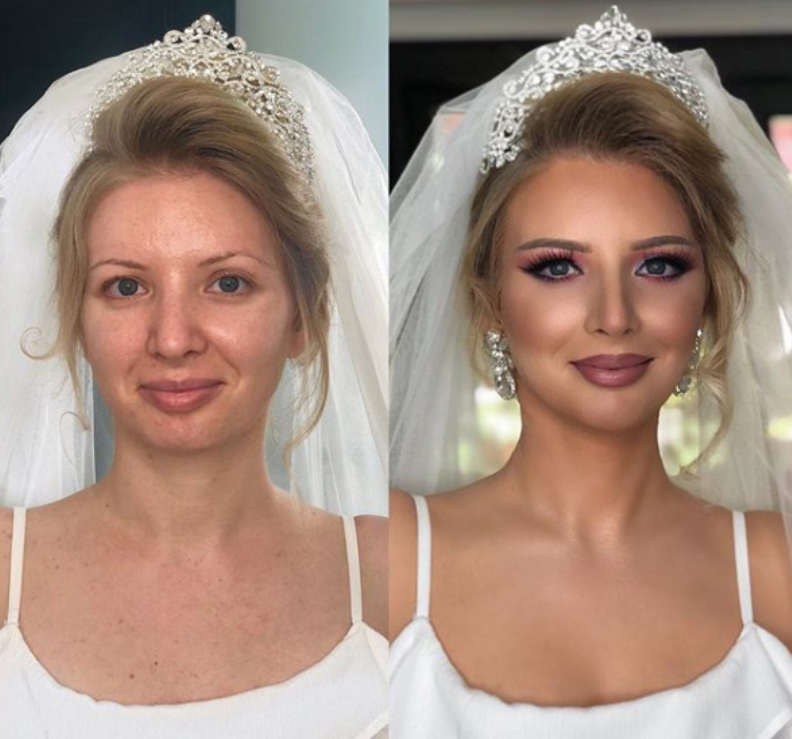 In this makeup transformation, Arber's skills shine through with his expert contouring techniques. By delicately shading her nose, he masterfully creates the illusion of a smaller, more defined nose. Additionally, the subtle touch of lilac shadow on her eyelids beautifully complements her naturally stunning green eyes, adding a captivating contrast to the overall look.