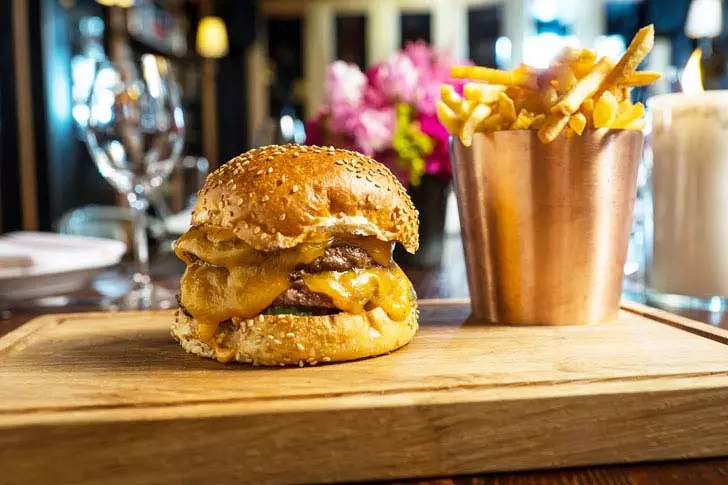 Credit: Alpha Cute
Little Caesars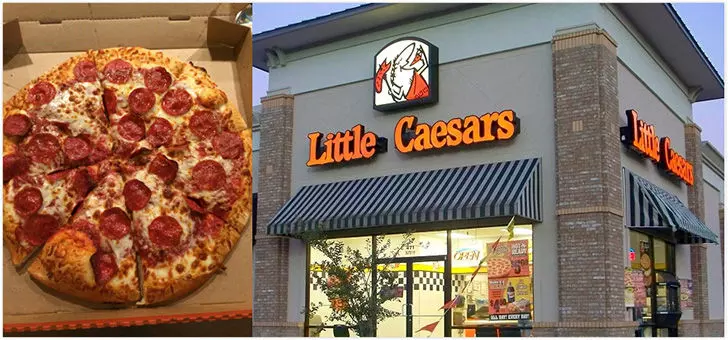 Credit: Little Caesars/ Alpha cute
This fast food chain ranked low because of it's low quality produce and freshness. Customers often found their ingredients lacking in real flavor and often pizzas were topped with grease. Even though it's considered affordable, the restaurant still isn't considered to be many people's top choice.
Panda Express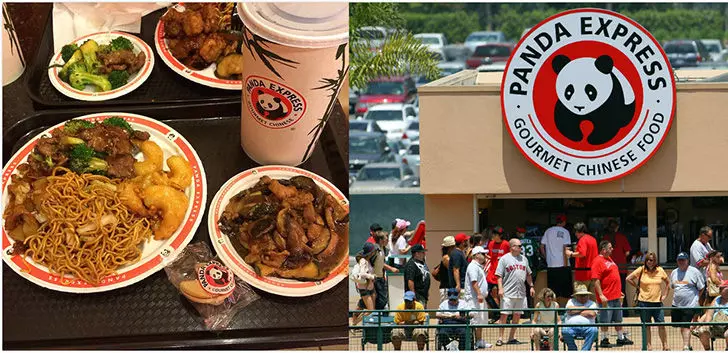 Credit: Panda Express/ Alpha cute
Definitely not on par with real, authentic Chinese food. Panda Express makes a good, fairly filling meal, but many people have stated that their sauces and toppings share pretty much an identical taste. The vegetables don't really provide much freshness either. Try out some smaller, local businesses for better pan Asian dishes.
Taco Bell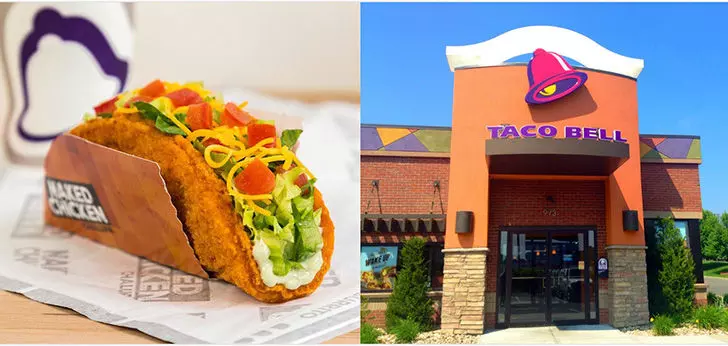 Credit: Taco Bell/ Alpha Cute
Known as the biggest Mexican food chain in America, Taco Bell also have the unfortunate reputation of giving those who indulge stomach ache. Their ingredients are often not fresh on the day, including easy to prepare veggies like tomatoes and lettuce, the famous cheese sauce is almost certainly reheated too.
Pizza Hut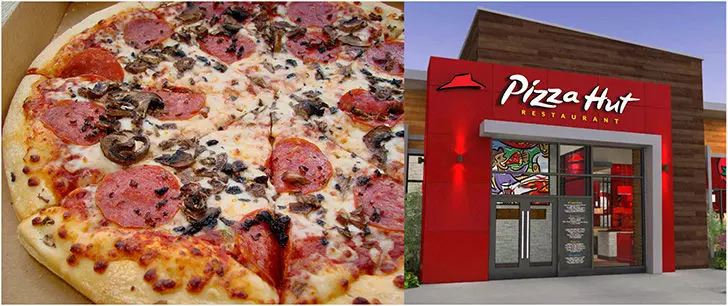 Credit: Pizza Hut/ Alpha Cute
Started by two brothers in 1958, Pizza Hut quickly became one of the most famous pizza chains in America and the world. When chains get big, however, they start to cut corners. Pizzas turning up cold for delivery, sparse toppings and contamination of meat and veggies, have all been reported by customers.
Domino's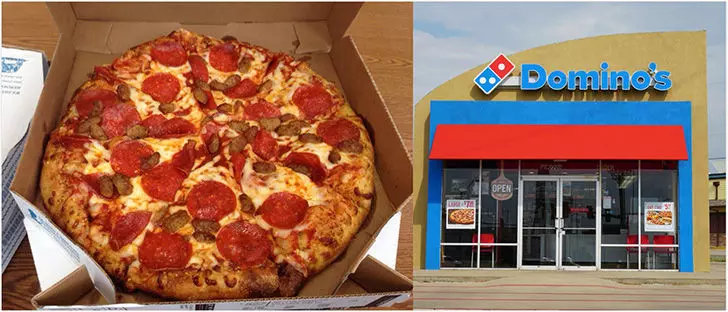 Credit: Domino's/ Alpha cute
In battle with Pizza Hut for the big chain pizza crown, is Domino's. Offering 'value' bundles to cater for parties and nights in, Domino's have had their share of complaints. Speed of service, price increase and dining space cleanliness are just some issues raised by customer reviews.
Church's Chicken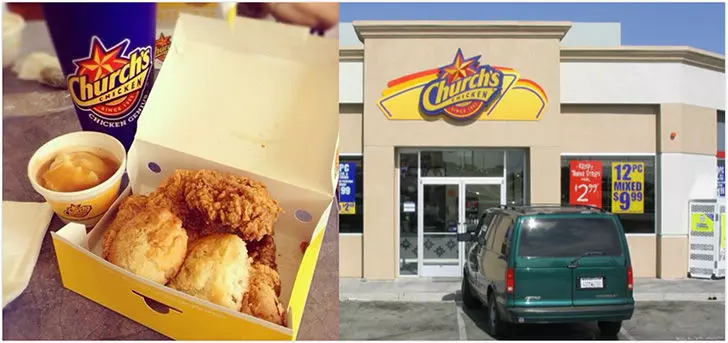 Credit: Church's Chicken/ Alpha cute
Established in 1950, Church's Chicken began selling fried chicken, biscuits and fries. Consumers don't rate this chain very high due to it's greasy yet somehow still dry food that is often only lukewarm at service. Some customers say their sauces are also lumpy or too salty.
CiCi's Pizza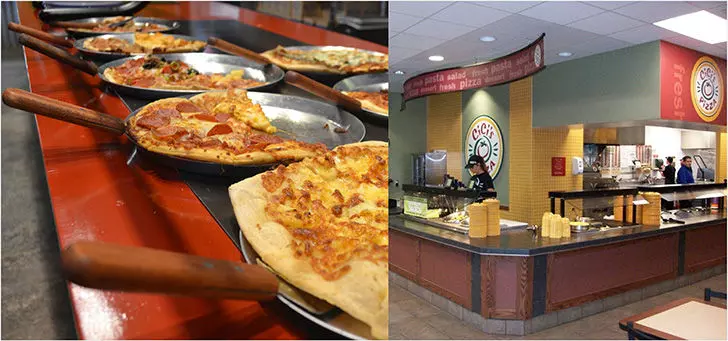 Credit: CiCi's Pizza/ Alpha Cute
A growing chain of Pizza restaurants, with now around 500 in the States. This chain didn't rank very high with customers satisfaction as it's quality and freshness were lacking. Complaints also mentioned the unclean dining spaces with often dirty tables or food left out too long.
Burger King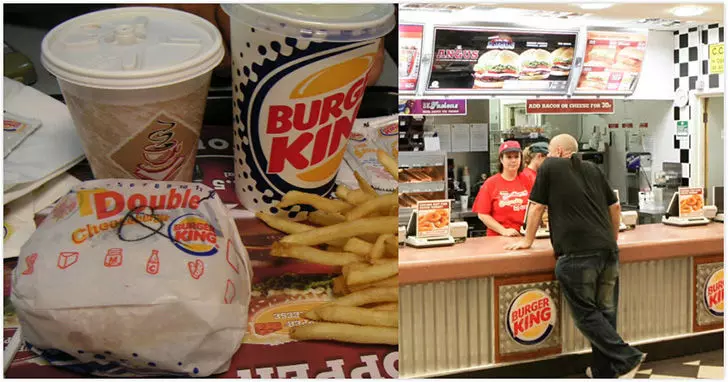 Credit: Burger King/ Alpha Cute
Even though this huge burger chain is successful across the country, they're often criticized by patrons. Their plain food and super high fat and salt content makes this chain one of the worst quality fast food places you could possibly opt for. That hasn't stopped the chain from opening over 13,000 across the world though.
KFC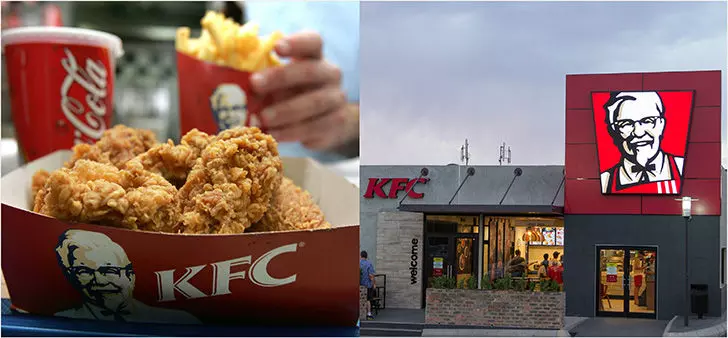 Credit: KFC / Alpha Cute
Another huge food chain seen across the States and the world. KFC often gets complaints from it's patrons for overly greasy food, salty seasoning and dirty dining spaces. The big portion sizes can be seen as a good thing for 'value' but not for the overall health of the country.
Sbarro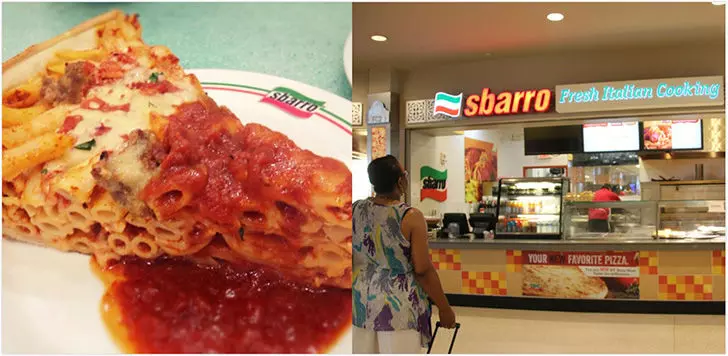 Credit: Sbarro/ Alpha Cute
First opened in 1956, Sbarro started as a pizza by the slice place. Quickly adding pasta and salad to their menus they tried to offer something for everyone. However, the quality of their food has declined over the years, with customers often saying it tastes reheated and flavorless.
Taco John's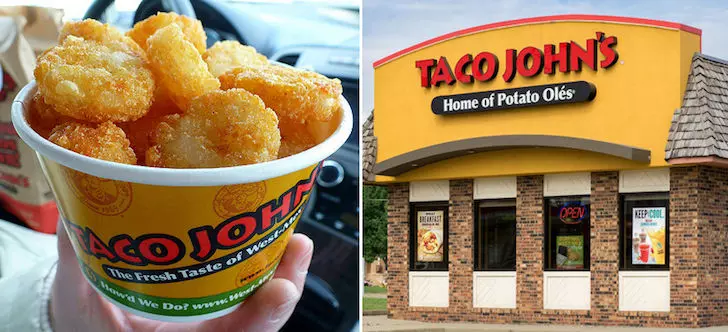 Credit: Taco John's / Alpha Cute
Only 41% of customers said they liked Taco John's enough to visit again. That doesn't bode well for this fast food chain, especially when so many competitors exist. Usually described as a heavy, greasy and salty plate of carbs, a lot of customers don't think the food is worth the trip to the drive-through.
Long John Silver's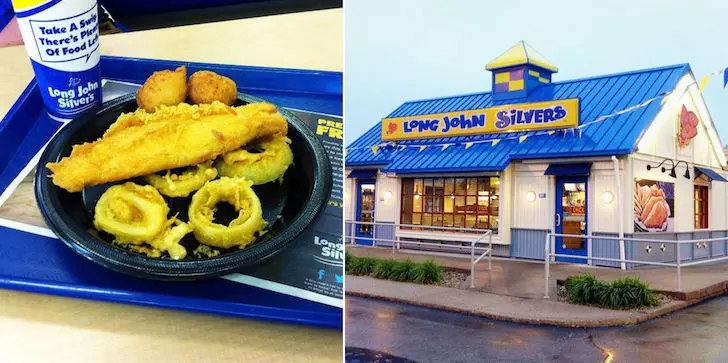 Credit: Long John Silver's / Alpha Cute
They're known for their fish and chips as well as fried seafood platters, meals that are a hit with the Brits but clearly not so much in the States. They only have a 40% repurchase rate according to consumer surveys, meaning more than half of patrons wouldn't choose to eat there a second time. Most of the 40% reach for the baked seafood too, to avoid the greasy batter.
Hardee's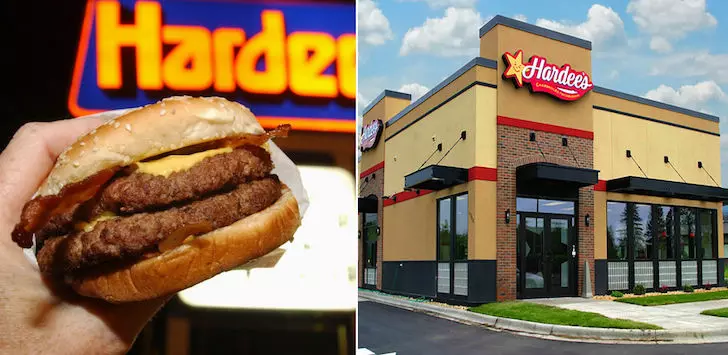 Credit: Hardee's / Alpha Cute
Thin, dry and salty, not something you want to hear when someone describes a burger. Only 34% of customers from a consumers survey claimed they were an actual fan of Hardee's food. They often get called out for their poor customer service, as well as poor food quality and freshness.
Jimmy John's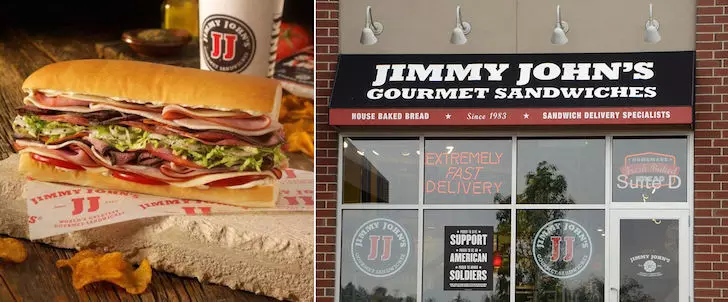 Credit: Jimmy John's / Alpha Cute
Who needs a sub that comes to over 1,000 calories at the drop of a hat? Jimmy John's ingredient freshness often comes into question as well as their food additives. The average sub at this place is super high in calories and sodium. So, really, it begs the question: what are they even adding to these sandwiches?
Carl's Jr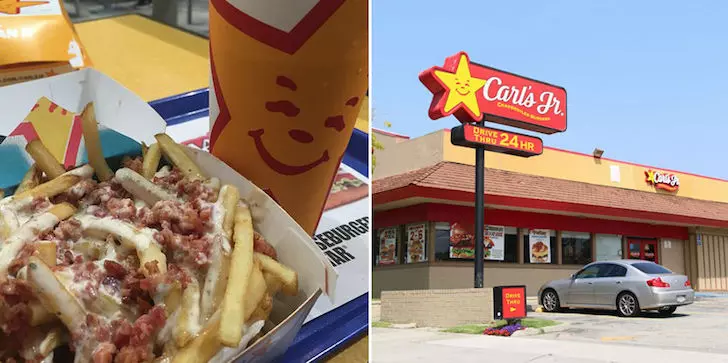 Credit: Carl's Jr / Alpha Cute
The majority of their items are super high in calorie and for literally no reason at all. Only 33% of customers from a consumer survey claim they genuinely enjoy Carl's Jr food. Fries undercooked but covered in thick gloopy cheese sauce, burgers burnt or under seasoned, this place doesn't have a great rep across the country.
Arby's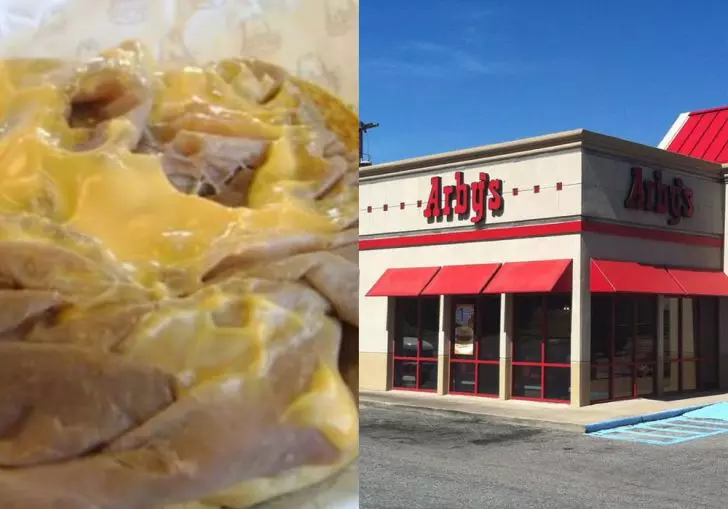 Credit: Arby's / Alpha Cute
They claim they've got "the meats". Well, Arby's has been struggling these past few years because they just haven't upped their game to try to improve the ingredients and toppings they provide. Their meat is almost in oversupply, the chain cram their sandwiches with so much sodium loaded beef that it's an insult to the healthcare industry.
Bojangle's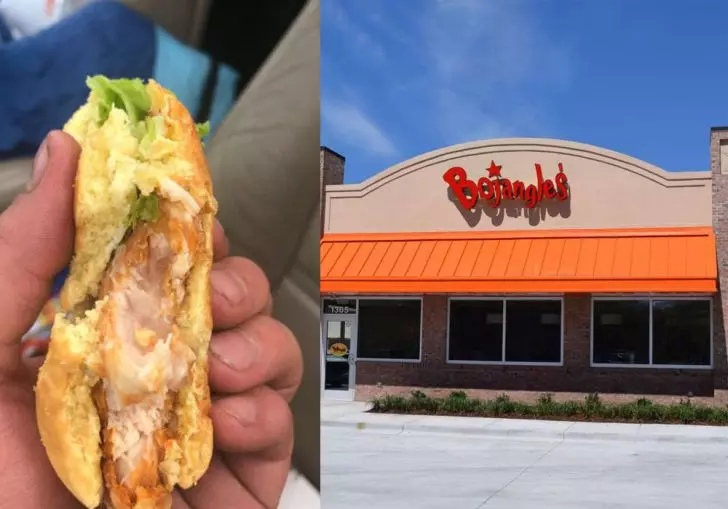 Credit: Bojangle's /Alpha Cute
Only 43% of Consumer Reports taste testers said they would come back after trying the food here. They claim to specialise in chicken, but they're definitely not in the running for first place. They get complaints of their chicken being undercooked, which isn't just a nuisance but super dangerous for their consumers.
Subway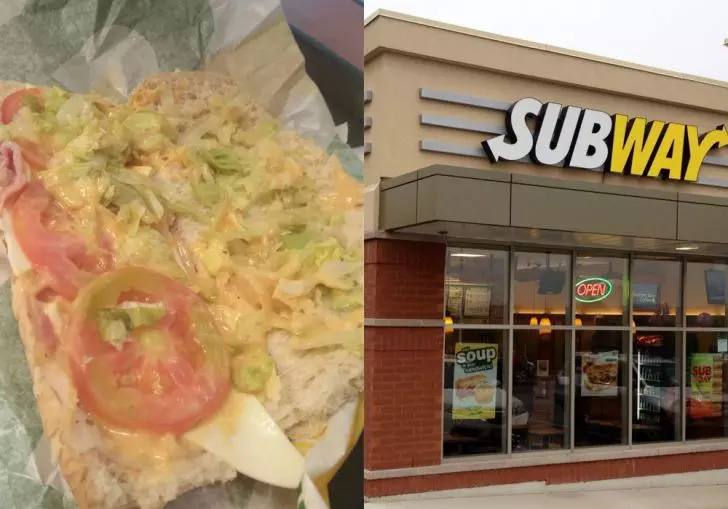 Credit: Subway/ Alpha Cute
In 2018, Subway closed over 1,000 stores. This could partially be due to the fact that so many people complain about their freshness. Seriously, how hard is it to cut a tomato on the day? They have also had price increases pretty much every year, making them no longer a quick, affordable lunch spot.
Krystal
Credit: Krystal/ Alpha cute
If you're not familiar with Krystal, just think of a worse version of White Castle. They are a smaller fast food chain with around 350 stores in the States. They are known for burgers but they appear to be so bland and just plain weird looking that even their tiny globs of sauce don't save them.
Del Taco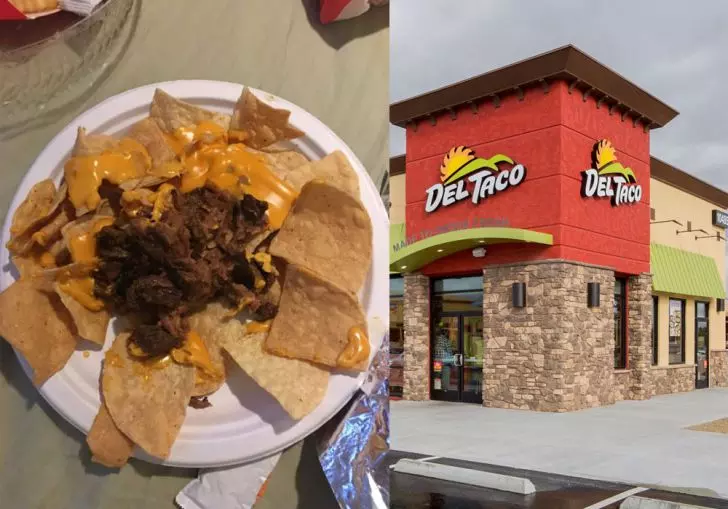 Credit: Del Taco/ Alpha cute
Basically the worse version of Taco Bell. They are constantly berated for having super slow service and, even when you get the food, it ends up being unpleasant and flavorless. Everything seems to taste of salt and nothing else, and their meat seems to somehow be super fatty and dry at the same time.
White Castle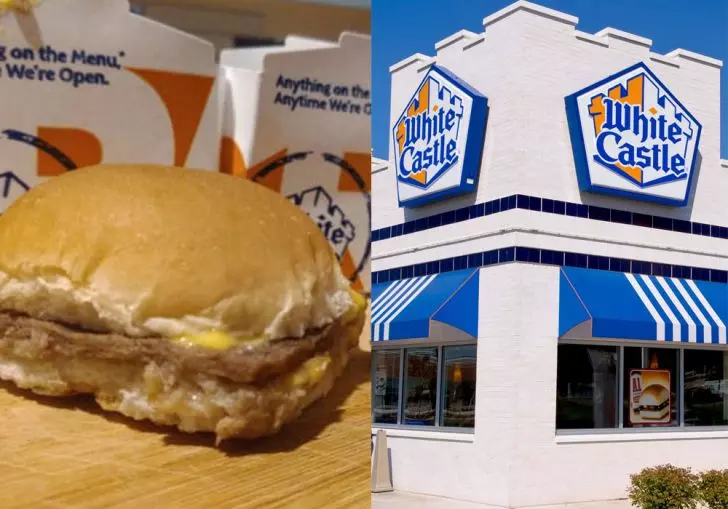 Credit: White Castle / Alpha Cute
This chain gained some notoriety after featuring in the 2004 comedy 'Harold & Kumar Go To White Castle". But, their food isn't really tv standard. They are known for their small and square hamburgers but that's really all they are, small and square. There's a reason they were only well known in 2004…
Wendy's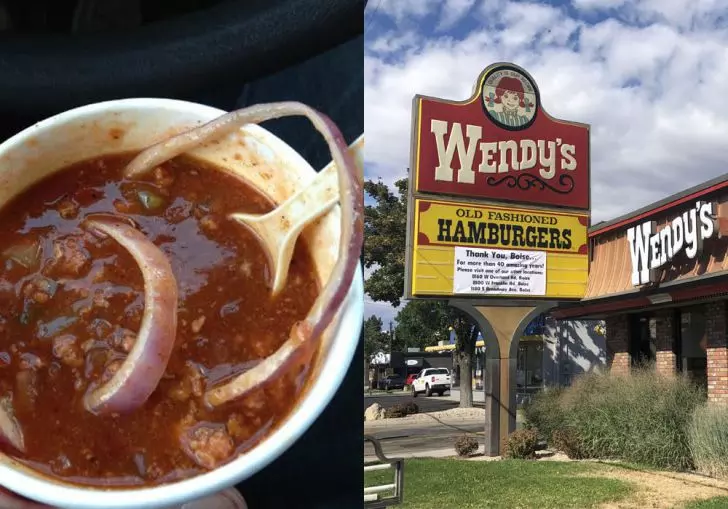 Credit: Wendy's / Alpha Cute
Even though Wendy's are pretty savvy on social media, their food doesn't say the same. In 2018 a video went viral of a Wendy's employee finding a dead mouse inside a bag of hamburger buns, some people say it wasn't real but, are you really willing to take that chance?
Checkers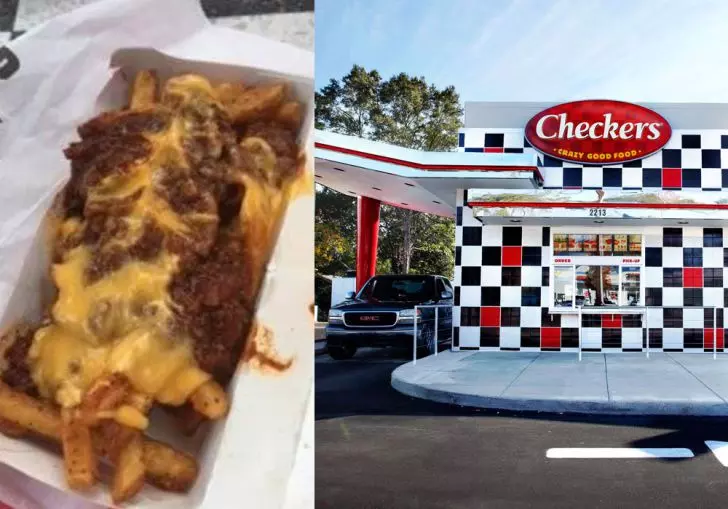 Credit: Checkers / Alpha Cute
Established in 1986, Checkers has been selling everything from Hamburgers, hotdogs and milkshakes. They don't have great results from the Consumer Report surveys though, as only 36% of customers say they would return for more food. They probably have their long waiting time to blame…
Sonic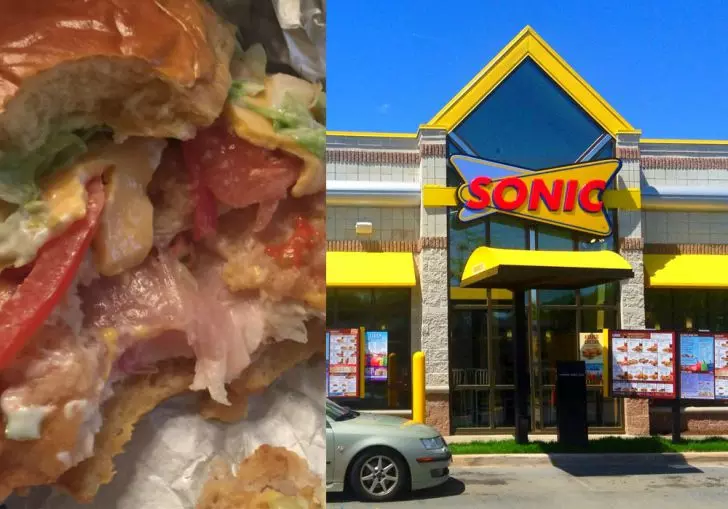 Credit: Sonic / Alpha Cute
They were kinda doing things differently with their roadside delivery tactic. However, their food is still not considered enjoyable to the majority of Americans. Squashed food in bags, undercooked meat and soggy fries are all recent complaints from consumers. Maybe they should spend more time preparing the food than delivering it…
Einstein Bros. Bagels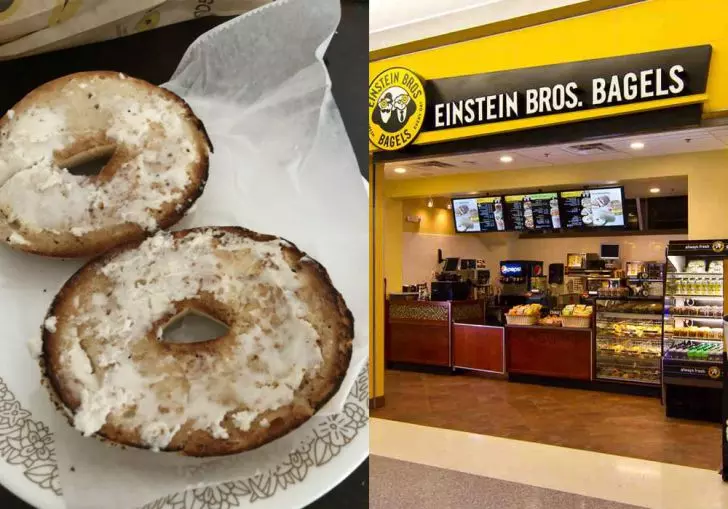 Credit: Einstein Bros. Bagels / Alpha Cute
If you're wanting an authentic, chewy and flavorful bagel, it's best to avoid this place. Customers have often complained about their plain and bland bagel choices, and the fillings are not much better. The veggies seem old and stale and the cream cheese is thinly spread on with no real substance.
Quiznos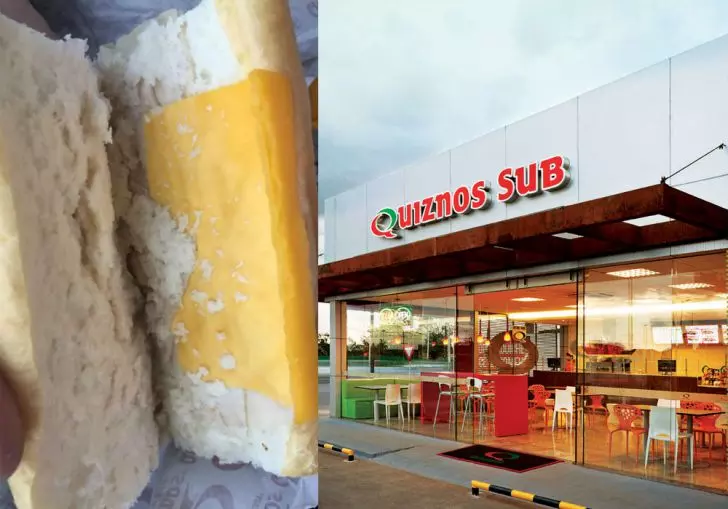 Credit: Quiznos / Alpha Cute
There was a huge drop in stores in America, from around 5,000 in 2007 to 800 today. That can't be for any good reasons. The fillings are supposedly 'fine', but the bread can sometimes be stale or weirdly sweet. Mostly, customers have been complaining about the prices of the subs versus their actual value.
Jack In The Box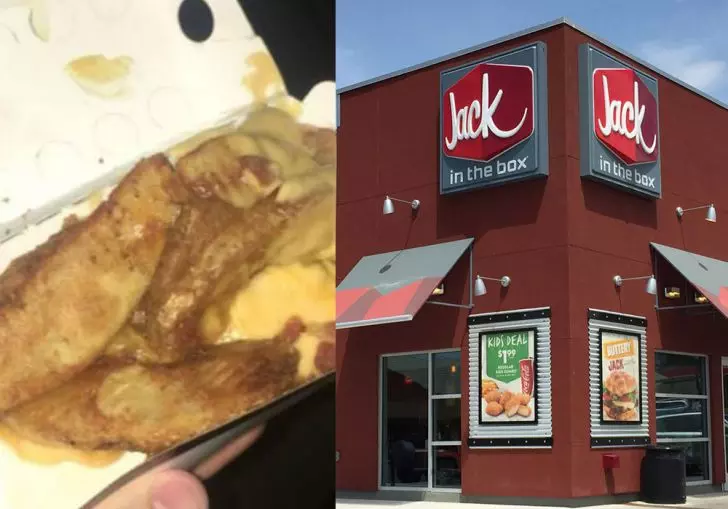 Credit: Jack In The Box/ Alpha Cute
This fast food chain originally started as a burger joint, but later expanded to everything like fajitas, tacos and even an all-day breakfast option. Most people complain about their bad service, as well as poor food quality. Greasy food and crumpled packaging isn't really what customers want to see.
A&W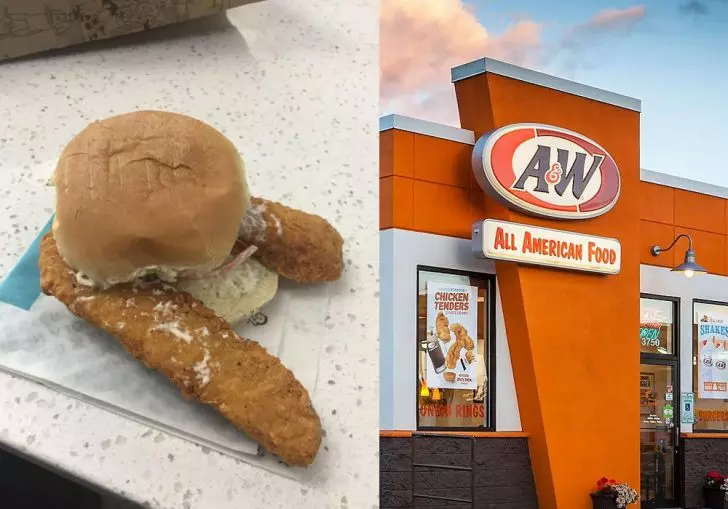 Credit: A&W / Alpha Cute
A&W are known for their burgers, root beer and root beer floats, adding a big scoop of ice cream to a beverage and making it extra sweet. However, many of their customers slander the fries, claiming they're always soggy and full of grease. Some even compare them to eating straight up oil!
Auntie Anne's
Credit: Auntie Anne's / Alpha Cute
Starting in a small pretzel shop in Pennsylvania, Auntie Anne's has become one of the most well known chains in the country. Though they've tried to keep up with the times by adding new products like pretzel dogs and pizzas, they struggle with bad customer service and a general lack of consumer interest.
Boston Market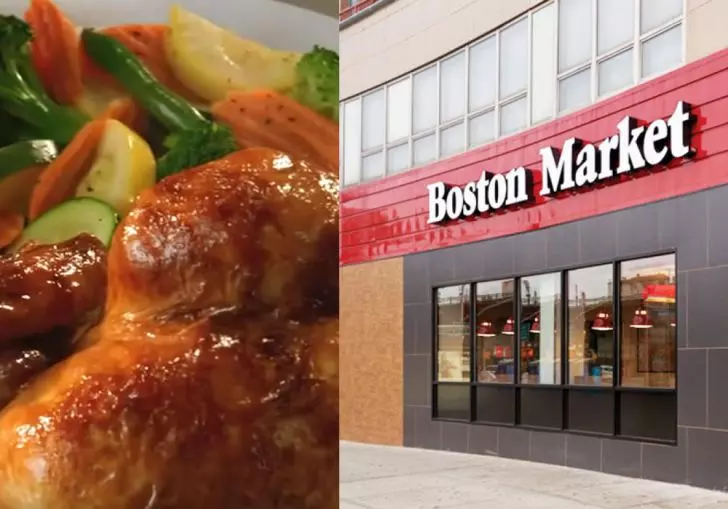 Credit: Boston Market / Alpha Cute
Formerly known as Boston Chicken, this food establishment offers a variety of products on their menus from sandwiches to pot pies. Whilst this large choice may offer more people options and therefore drive in a bigger audience, they're bad at muddling up people's orders and keeping customers waiting for ages.
Shake Shack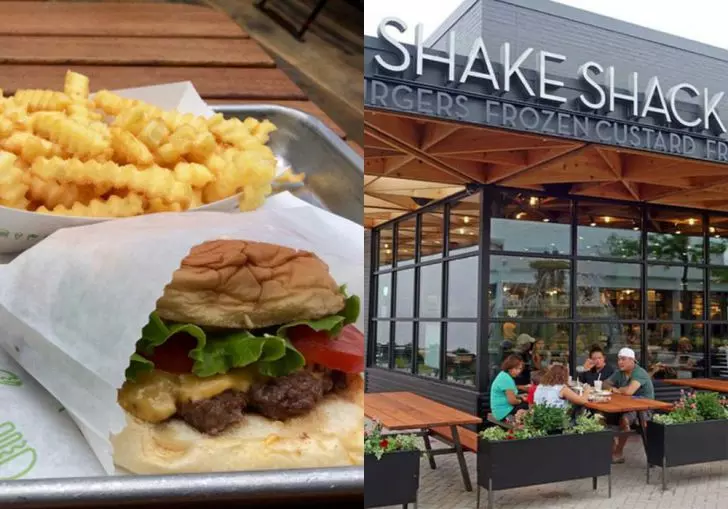 Credit: Shake Shack/ Alpha Cute
Shake Shack is seen as a trendier style of fast food, why? Many people enjoy their crinkle cut fries but, for the price, a lot of customers complain about the size of their burgers. The States are known for their portion sizes and, if we're paying good money, we want our values worth of food!
Charley's Philly Steaks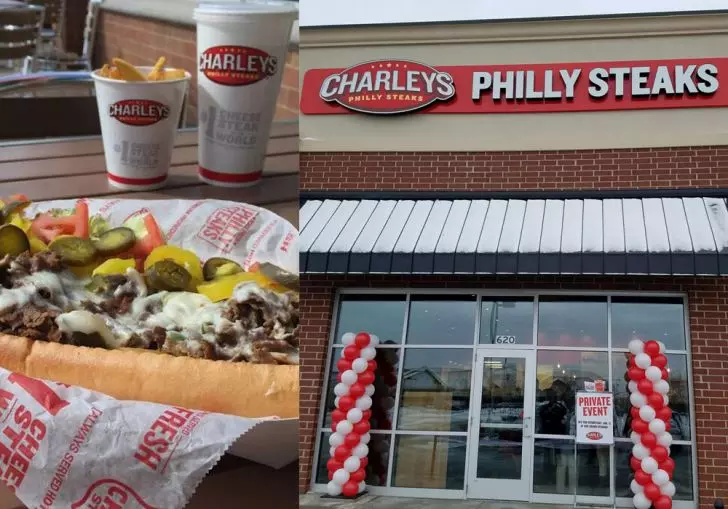 Credit: Charley's Philly Steaks / Alpha Cute
Known for their gourmet fries and real juice lemonade, for some reason this location in Ohio disappoints people from the East Coast. Why, you may ask? Apparently, they have super bad customer service reviews, especially on Trip Advisor and Google. Maybe the workers were having a bad day?
El Pollo Loco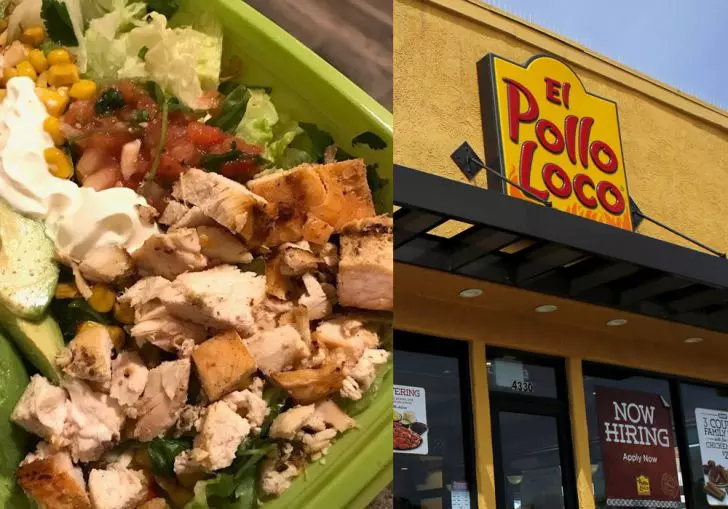 Credit: El Pollo Loco / Alpha Cute
This chain can't compete with the bigger chicken franchises like KFC. A lot of customers aren't impressed by their value menu and they were even in a recent controversy around their price increases. Their chicken is usually hit or miss, so not great if you're wanting to properly try different menu items each visit.
Cinnabon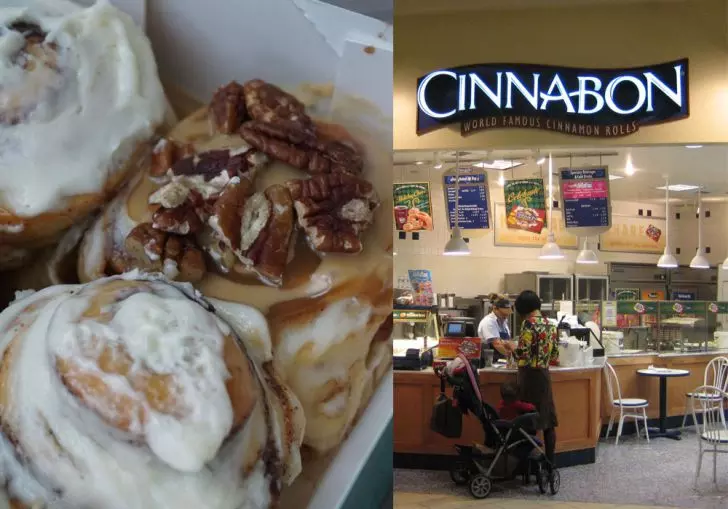 Credit: Cinnabon / Alpha Cute
For a 'sweet' place, they seem to have a lot of rude servers. Cinnabon is a dough-heavy dessert chain, well known across America. Their flaws usually arise with their staff but also customers have seen buns sit out in the open for way too long, causing the dough to harden. There's nothing worse than a stale cinnamon bun.
Wingstop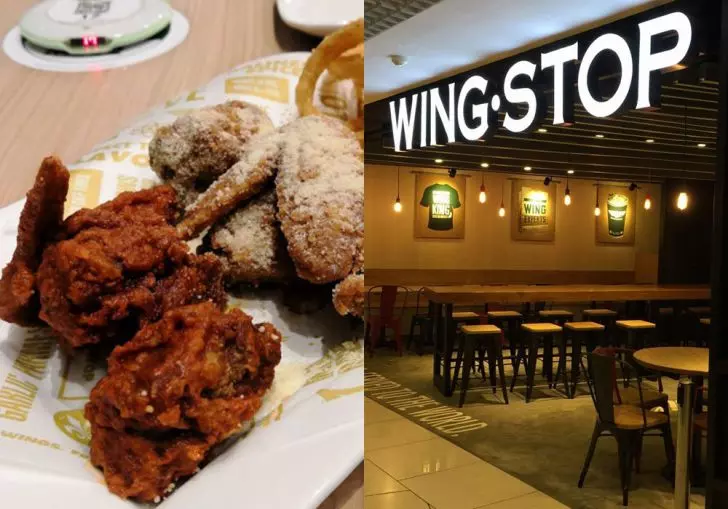 Credit: Wingstop / Alpha Cute
Wingstop is known to be one of the worst restaurants for sodium levels, so how come their wings can still end up tasting bland? You have the choices between many combos and sauces, yet people have still been complaining about their seasoning levels and the burnt chicken skin, even when it's the main thing they sell.
Five Guys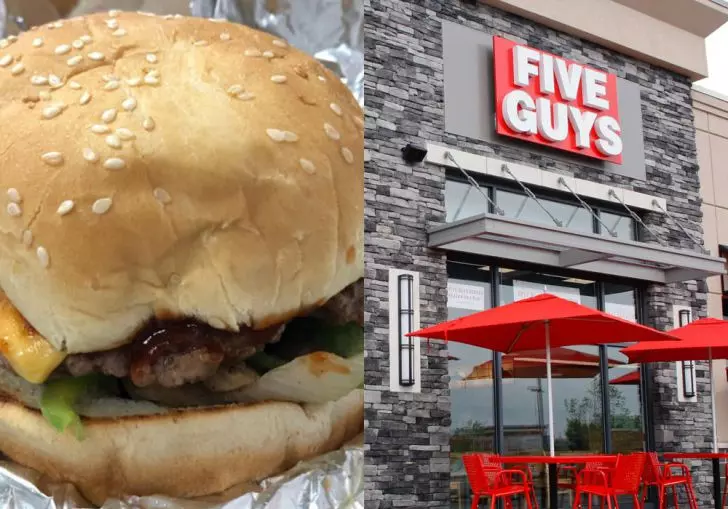 Credit: Five Guys / Alpha Cute
This place is not afraid of large portion sizes. Their burgers are stacked with patties, cheese and bacon… all sound great, right? Well, in terms of your health, Five Guys is one of the worst places to go. Their calorie count is ridiculously high on pretty much every item on the menu, which definitely has put some people off from coming back.
Wienerschnitzel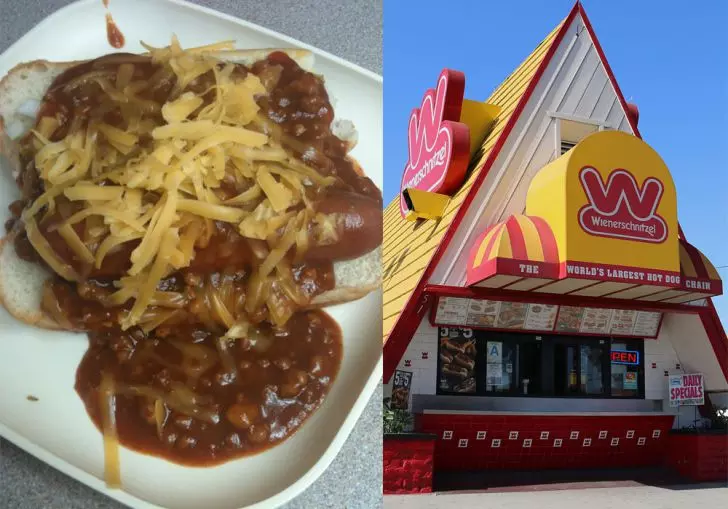 Credit: Wienerschnitzel / Alpha Cute
Founded in 1961, this hot dog chain is one of the most well known in America, serving over 120 million hot dogs a year. That doesn't stop it having it's fair share of criticism from the public. People have often said they get a poor dog-to-bun ration which makes them feel like they've wasted their money and time by waiting in line.
Smashburger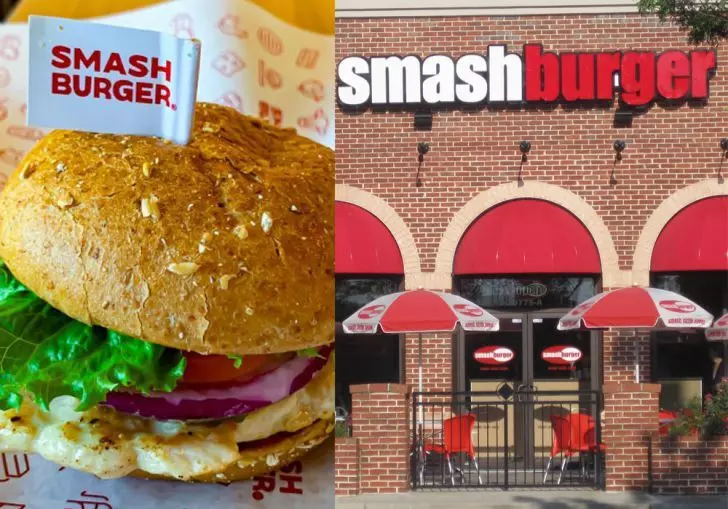 Credit: Smashburger / Alpha Cute
This chain is a lot younger than a lot of others on this list, starting in 2007. They claim to be a bit trendier than other burger joints, offering toppings such as avocado and truffle. However, their nutritional value is on the floor, with some of their burgers having skyrocketing levels of saturated fats.
Dairy Queen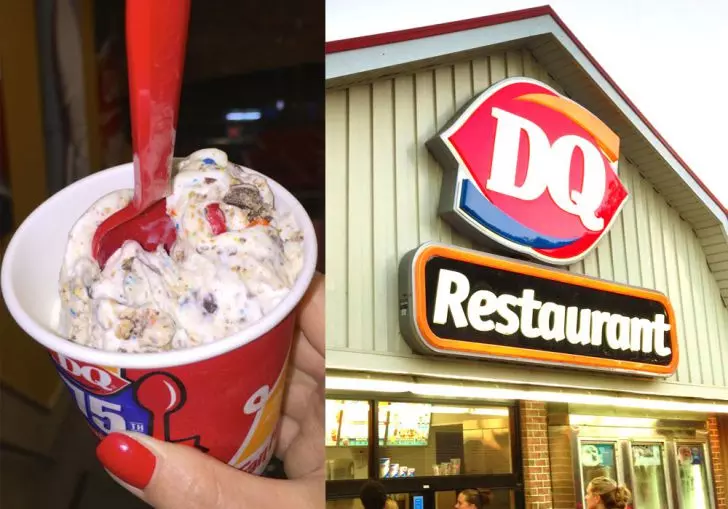 Credit: Dairy Queen / Alpha Cute
Dairy Queen has an 80 year history serving up ice cream and sweet treats to it's patrons. They're known for their endless toppings and add-ins to their soft serve; however, that all adds up to one crazy unhealthy after-dinner snack. Dairy Queen's products have some of the highest fat levels in the food world, especially for a dessert place!
Mcdonald's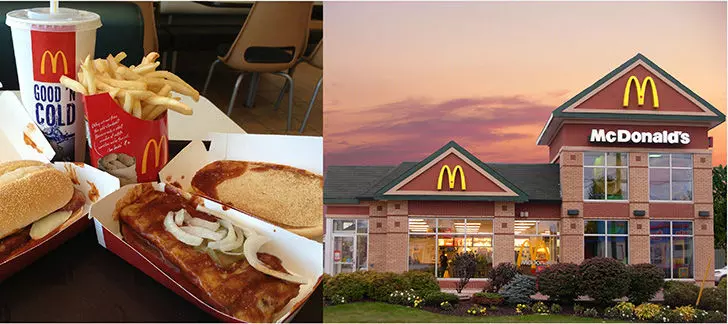 Credit: Mcdonald's / Alpha Cute
Probably the biggest fast food chain in the world. You'd think with all that fame and profit they'd invest a bit into their produce? Even though Mcdonald's sells 1,500 burgers a minute in America, consumers still rate it low in terms of freshness and food quality. It's a bit of a lucky draw if you're gonna get hot or cold fries.
Panera Bread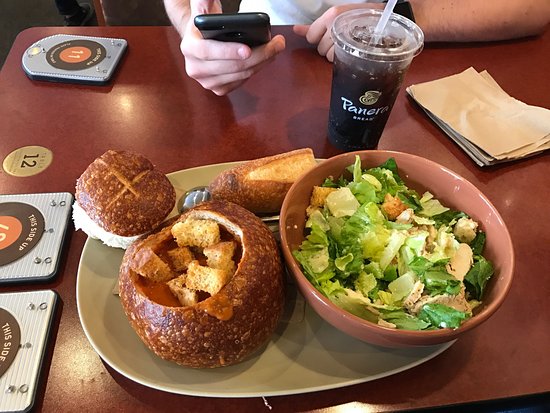 Credit: Trip Advisor
Even the employees here say that the food isn't worth the price anymore. A viral reddit thread revealed a past employee comparing their food to 'bland hospital food' and saying to avoid it all together. Not only that, the bread and other ingredients are full of preservatives and sweeteners.
Tim Hortons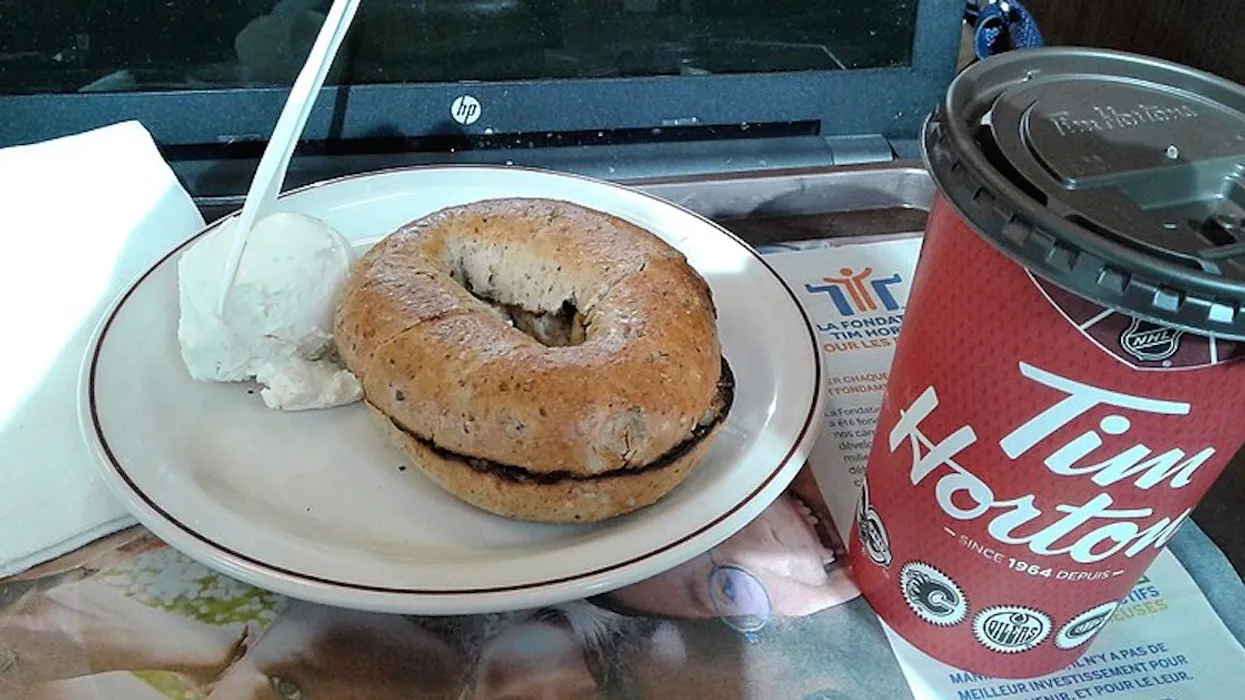 Credit: Jeangagnon
Technically a Canadian chain, its still made it's way to the states. With over 630 stores across the states, people are not impressed by their coffee and bagels. A former employee said that it first started out with decent food to "miserable gruel" over 10-15 years.
Dunkin' Donuts
Credit: Jeff Gritchen
Whilst they are pretty popular in most states, this is more of a health warning. Dunkin' not only loads their sweet treats with sugar but also their coffee. Their large iced coffee has over 112 grams of sugar in it, which is a cavity waiting to happen in one beverage.
Champs Chicken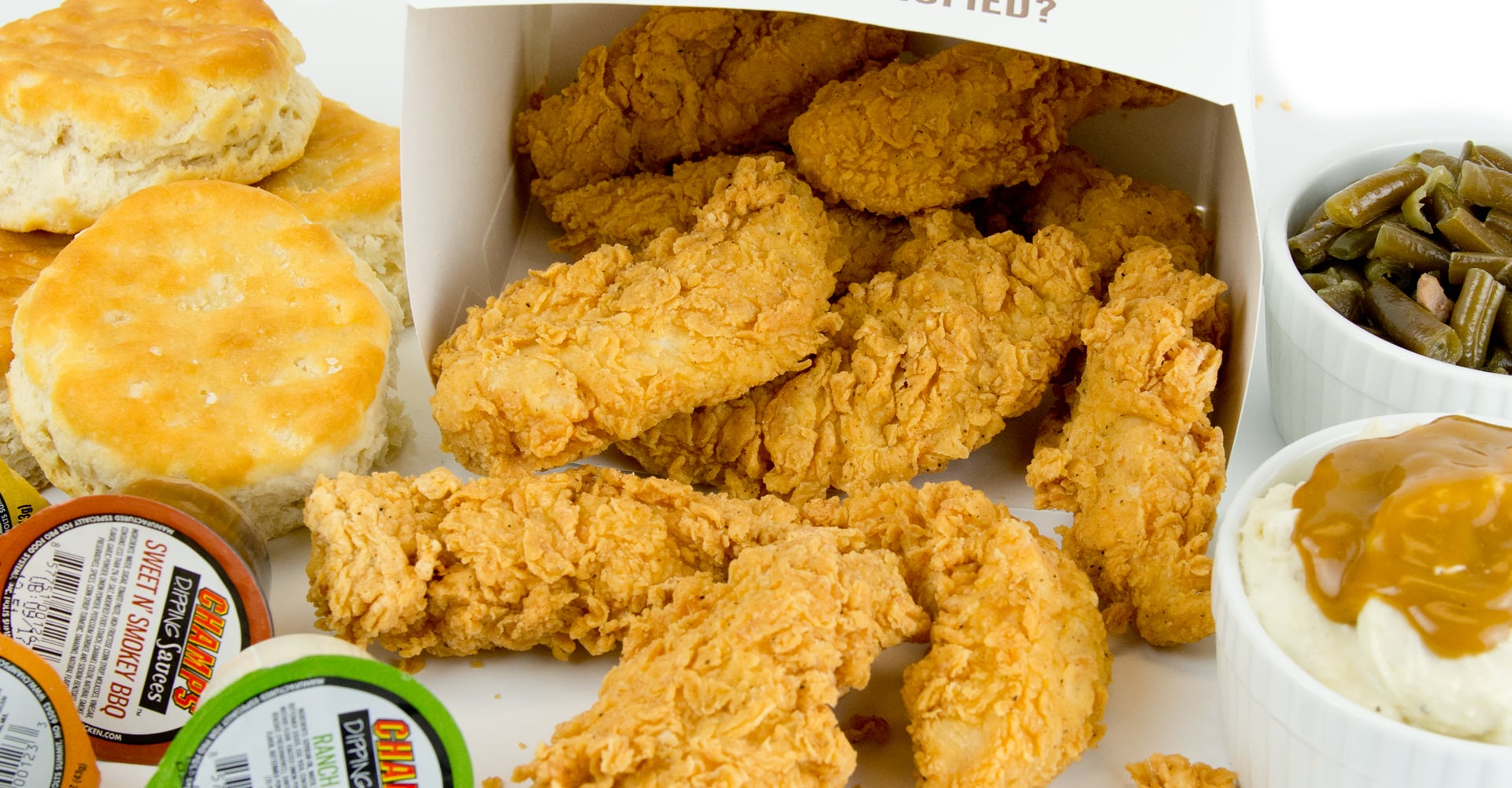 Credit: Champs Chicken
The pinnacle of questionable gas station food. You'll find champs across most states in gas stations and rest stops and it's really poor. Their chicken is scrawny and dry, almost like they didn't feed their chickens. Many people grabbing a quick bite for convenience tend to be disappointed.
Chick-Fil-A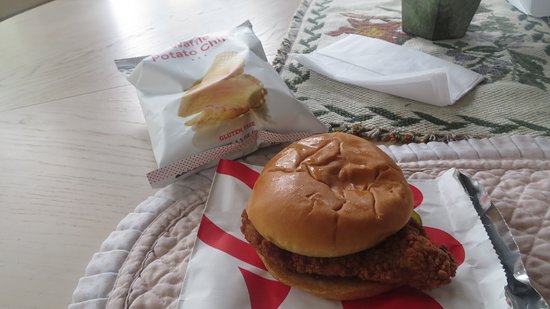 Credit: Mini via Trip Advisor
Overpriced and bland is the main consensus. They are a super popular chain across the country with 100s of locations, but that doesn't stop the split of opinion. Many people think this place is overrated and not worth the money. A lot of Reddit users say they would never choose it over other fast food options.
Lee's Famous Recipe Chicken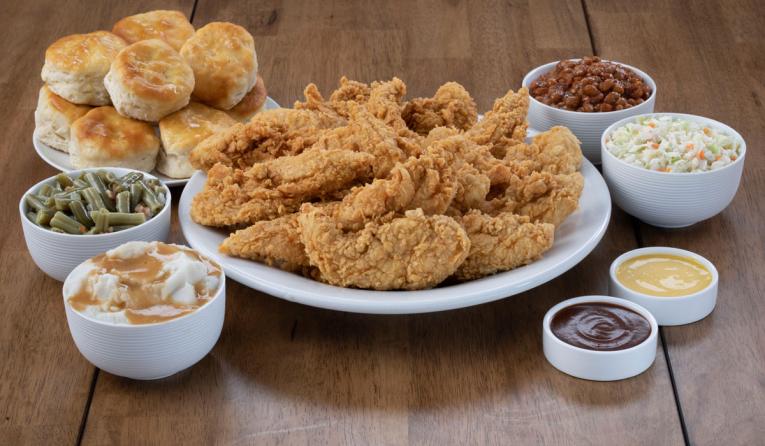 Credit: Lee's Famous Recipe Chicken
Scattered around the midwest and south, this chicken place is a product of nepotism and not much else. The Lee in Lee's chicken is actually the nephew of Colonel Sanders, yes Mr. KFC himself. However, the secret eleven herbs and spices wasn't passed down in the family and many people find the chicken here to be boring and not on par with KFC.
Raising Cane's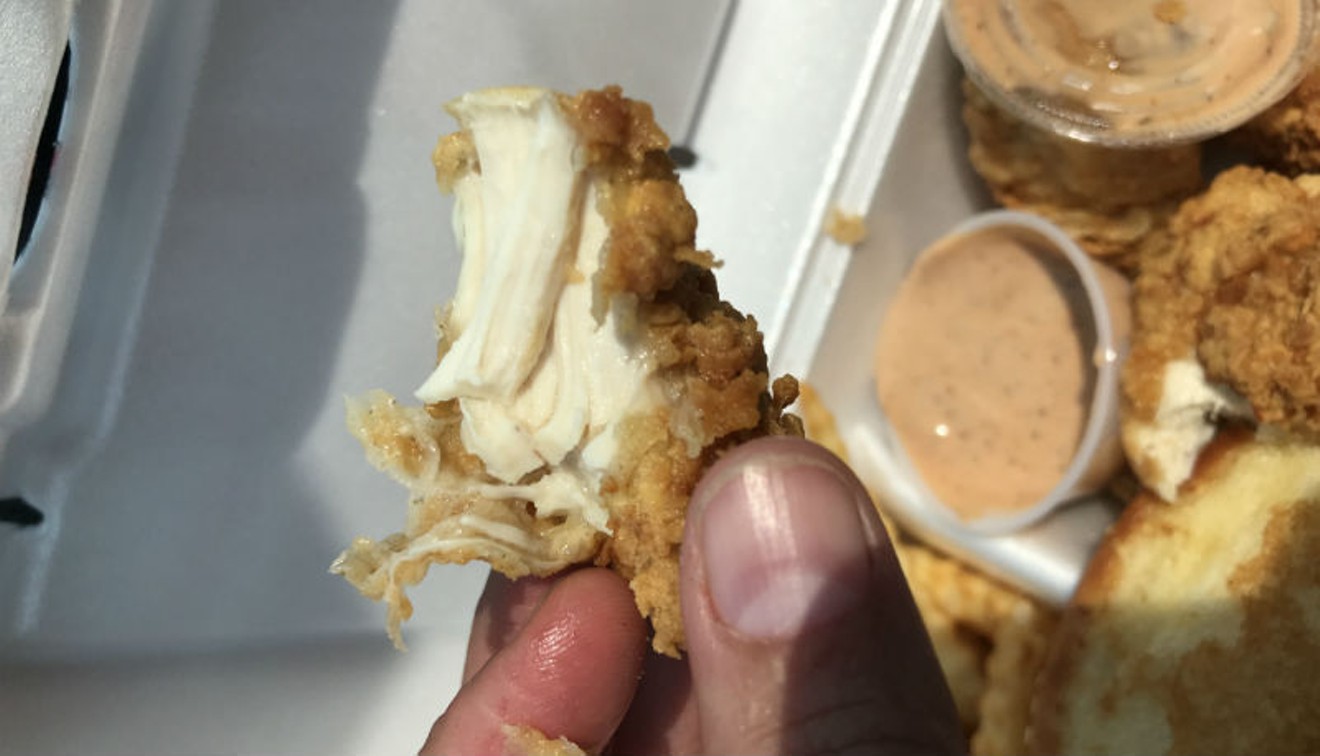 Credit: Kate McLean
This place just offers a single type of chicken: chicken fingers. The main issue customers 'raise' with Cane's is that the food there is just ridiculously plain, we're talking majorly bland! They offer whole cups of sauce which seems like a bit of a tactic to hide their boring chicken fingers.
Zaxby's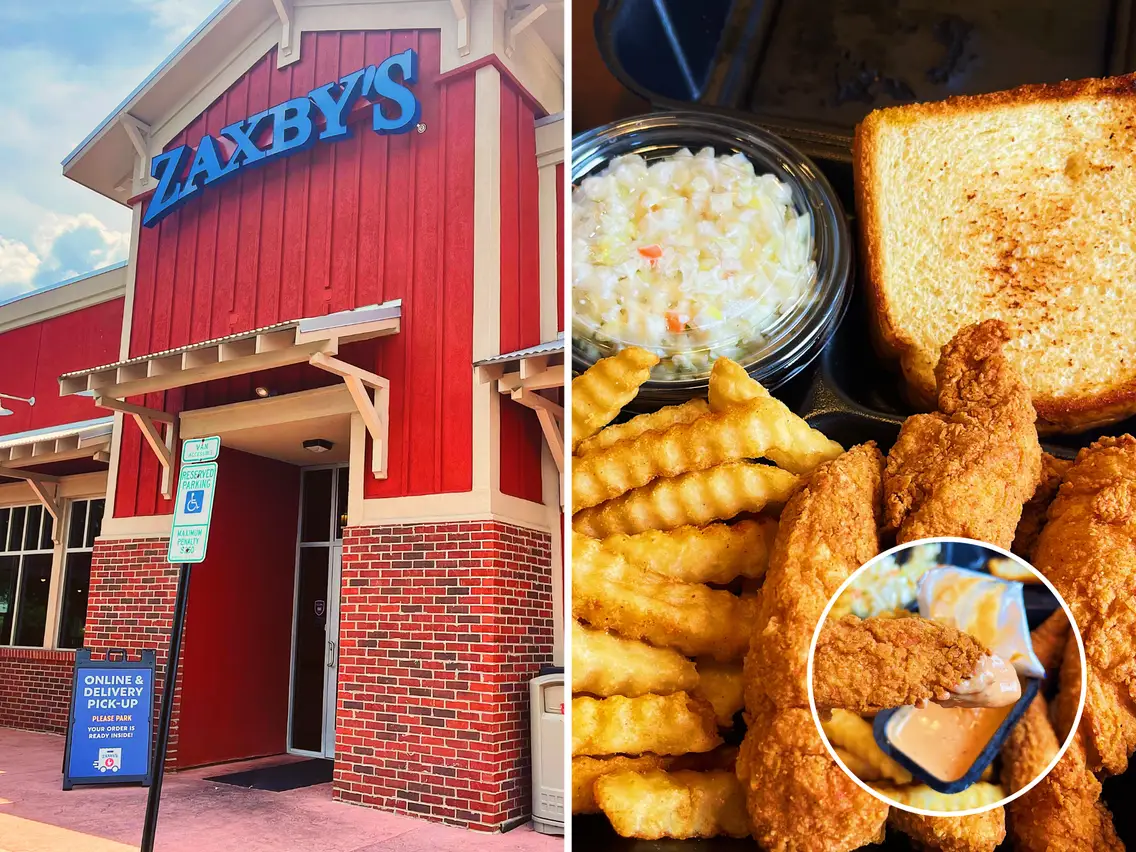 Credit: McDowell
Firmly in the middle of the road for pretty much any dish they offer. Their chicken is either dry or fatty, so it's pretty hit or miss how you get your food served in chains across the country. Their sides are also lack luster and most people only go for the chicken wings over the salads.
QDoba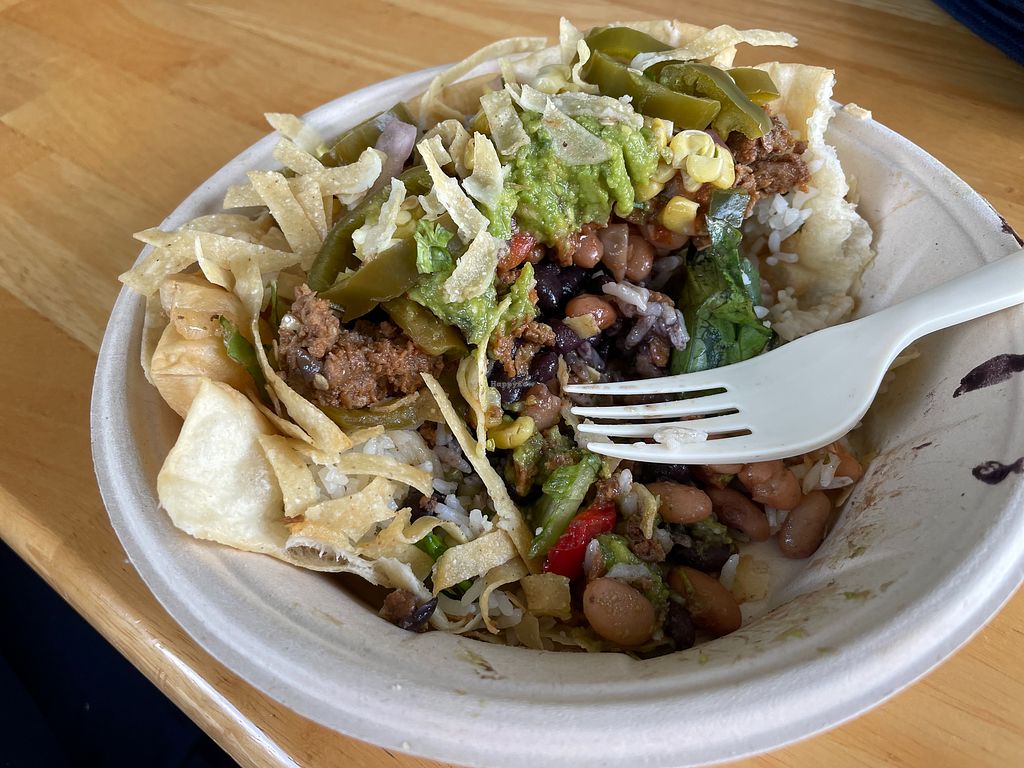 Credit: HappyCow
Overpriced and basically the unhealthiest thing you could order. Most of QDoba's menu items have huge amounts of sodium, but even that salt doesn't stop their food from being tasteless and boring. The calories are also skyrocketed in the air along with their fat levels, avoid this place for the sake of your health.
Papa John's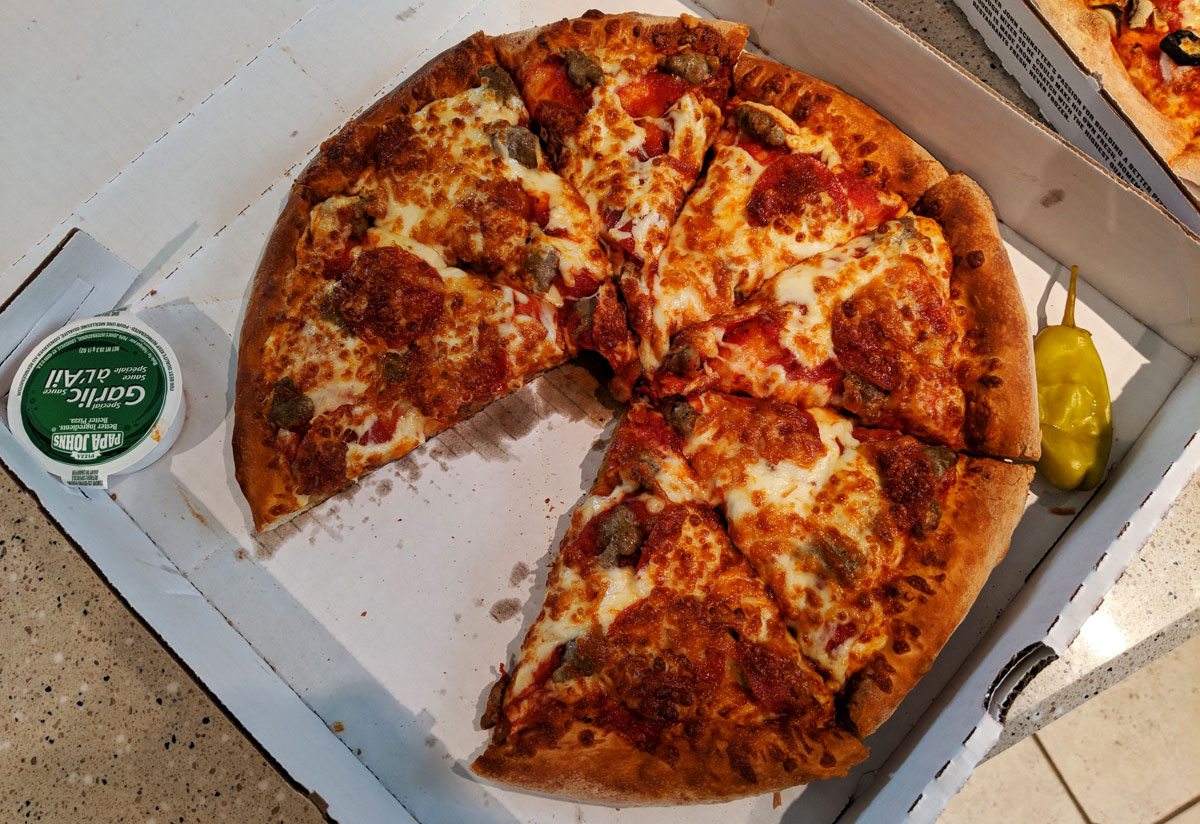 Credit: Michael eats
Pretty much if you have 'John' in your restaurant name, it won't do very well. Their dough tastes cheap and probably is made that way. It's flavorless but yet somehow salty and doughy, which aren't the flavors you're wanting. Allegedly the CEO John himself isn't the nicest guy to work for either.
Popeyes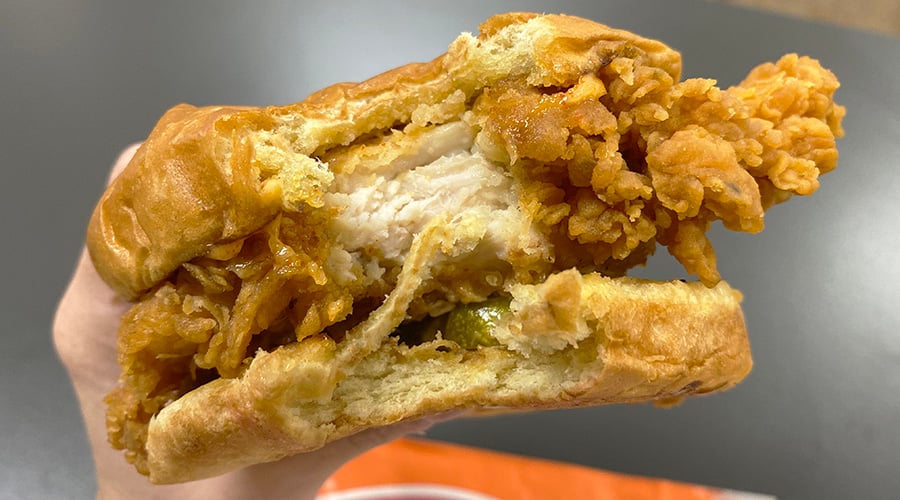 Credit: Kelli Shiroma
For some reason Popeyes employees always wake up on the wrong side of the bed. Popeyes has a bit of a bad reputation when it comes to customer service, which also doesn't make up for the fact their chicken sandwiches are pretty bad and not worth the staff attitude.
Chipotle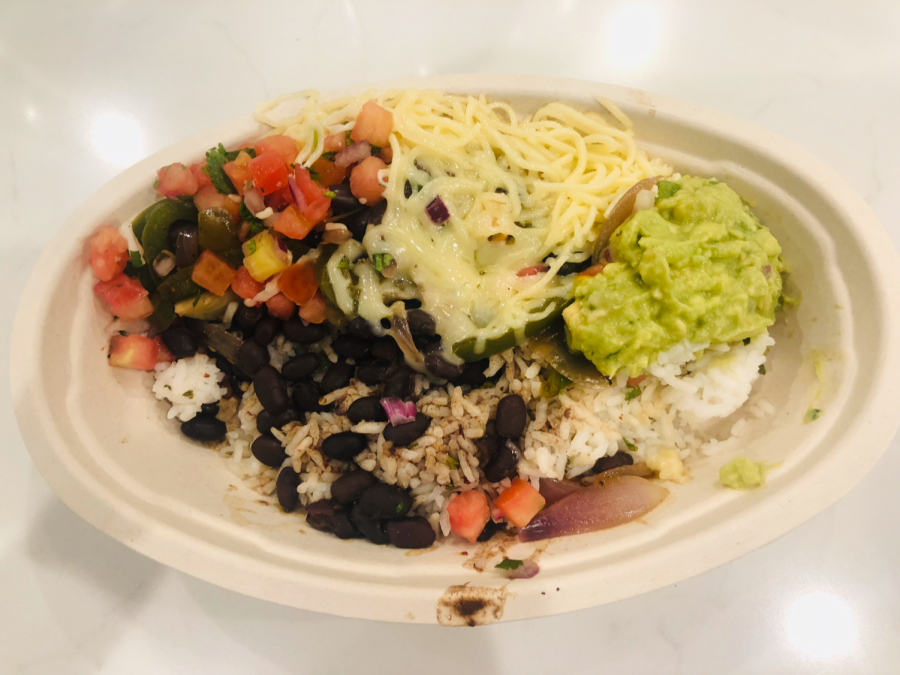 Credit: Neirad
Old ingredients, missing items and stomach aches after eating. Chipotle has 100s of chains across the country but that doesn't stop them from being average to bad on the whole. Many customers have complained that their orders come with missing items just because the delivery services don't update their stock regularly.
Lamar's Donut and Coffee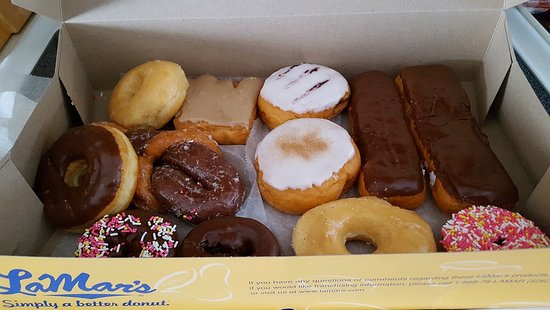 Credit: betsnow/ Trip Advisor
This is only a small chain in a few states, but still made an impression on being pretty bad. Customers have claimed their iced coffees are either way too sweet or really watered down, so not great either way. Their donuts are either okay or not, so not very consistent across locations.
Taco Time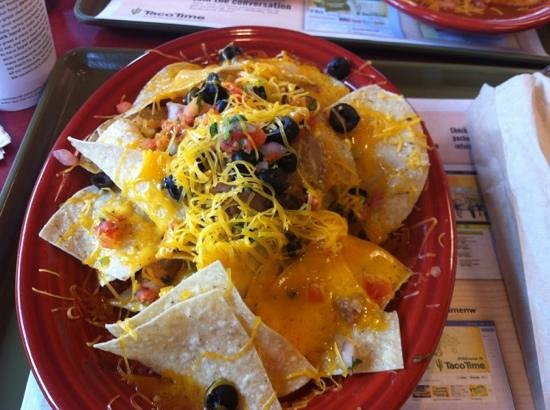 Credit: ShelleyB20 via Trip Advisor
Basically the wannabe Taco Bell but worse. With over 300 locations you'd think this place would be at least good enough to keep up with demands, but nope. Customers have complained about the staff service and the freshness of the toppings, even finding completely wilted vegetables in their food.
Papa Murphy's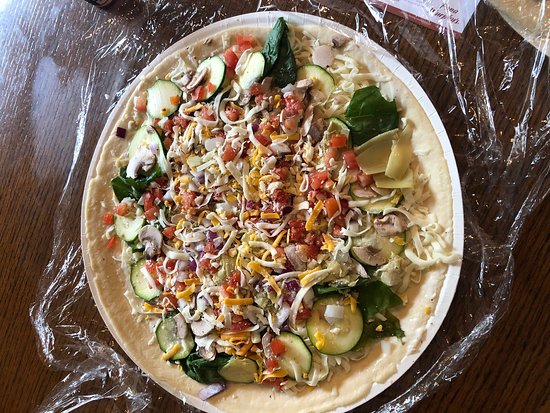 Credit: Jilly070 via Trip Advisor
This chain has a different approach to fast food. You basically get given a pizza you need to cook yourself, which a lot of reddit users see as pointless. Also, often the toppings you want are out of stock or the staff are scraping the bottom of the containers which just doesn't seem worth the price.
Buffalo Wild Wings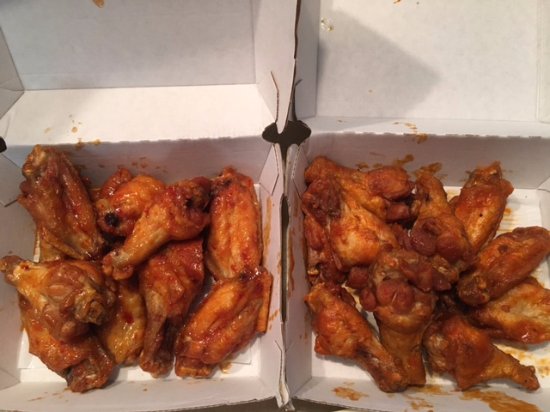 Credit: Chris D via Trip Advisor
If you want to prevent your blood pressure from rising through the roof, don't eat here. Their wings and other menu items are absolutely packed full of sodium and fat, not to mention the average menu item is super high in calories. The levels just seem too high for no reason, making it not worth eating here.
Chili's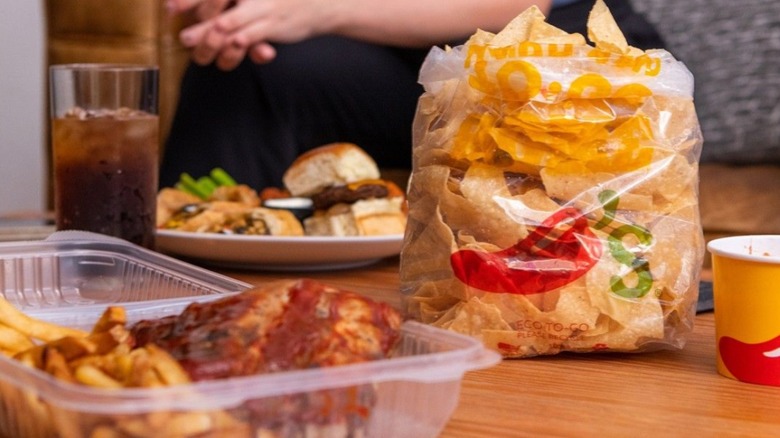 Credit: Brandon Schultz
They have an odd reputation, and it's for how their food makes you feel after eating. A food place that makes you run to the bathroom can't be good quality and should really be avoided if you want to feel good and energized after eating.
Jollibee
Credit: kch9990 via Reddit
Reddit reviews from this place aren't the best. Food poisoning doesn't seem to be off the cards here and if that doesn't put you off, maybe the nutritional value of most of their menu items will. A lot of their foods are just smothered in gravy for no reason other than to make it more fattening.
Jamba Juice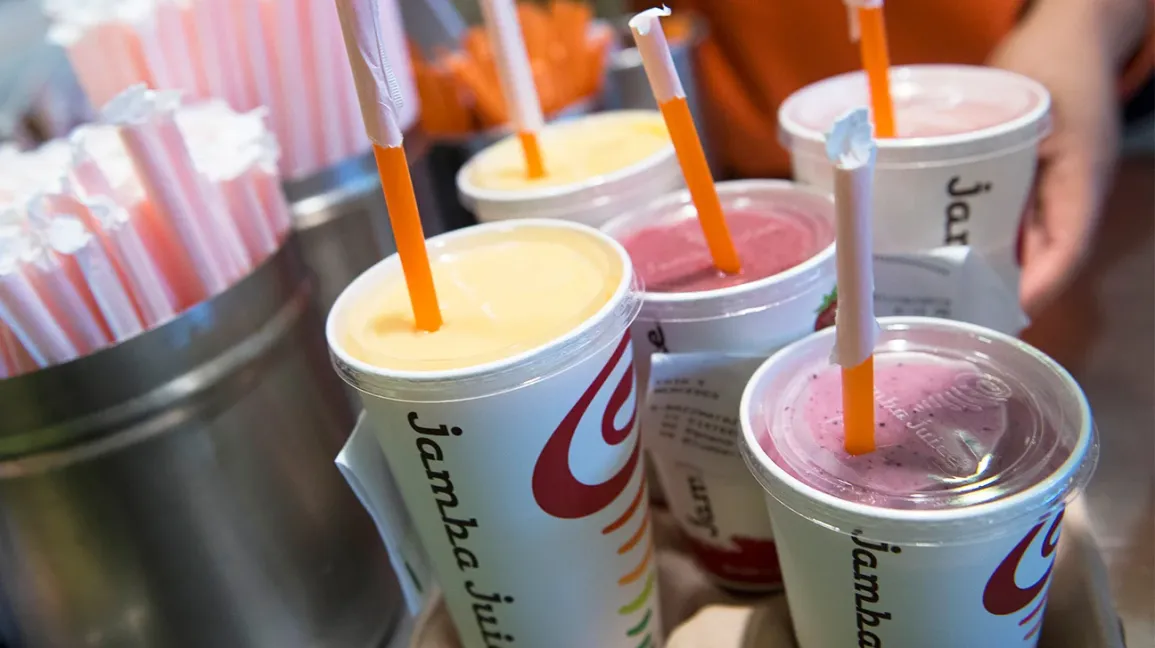 Credit: Bloomberg via Getty
You may think a juice place can't really good wrong, but this one can. Jamba juice takes away any sort of 'health' element by adding tons of sugar to their smoothies. They were also caught in a lawsuit controversy for not advertising their products properly.
Baskin-Robbins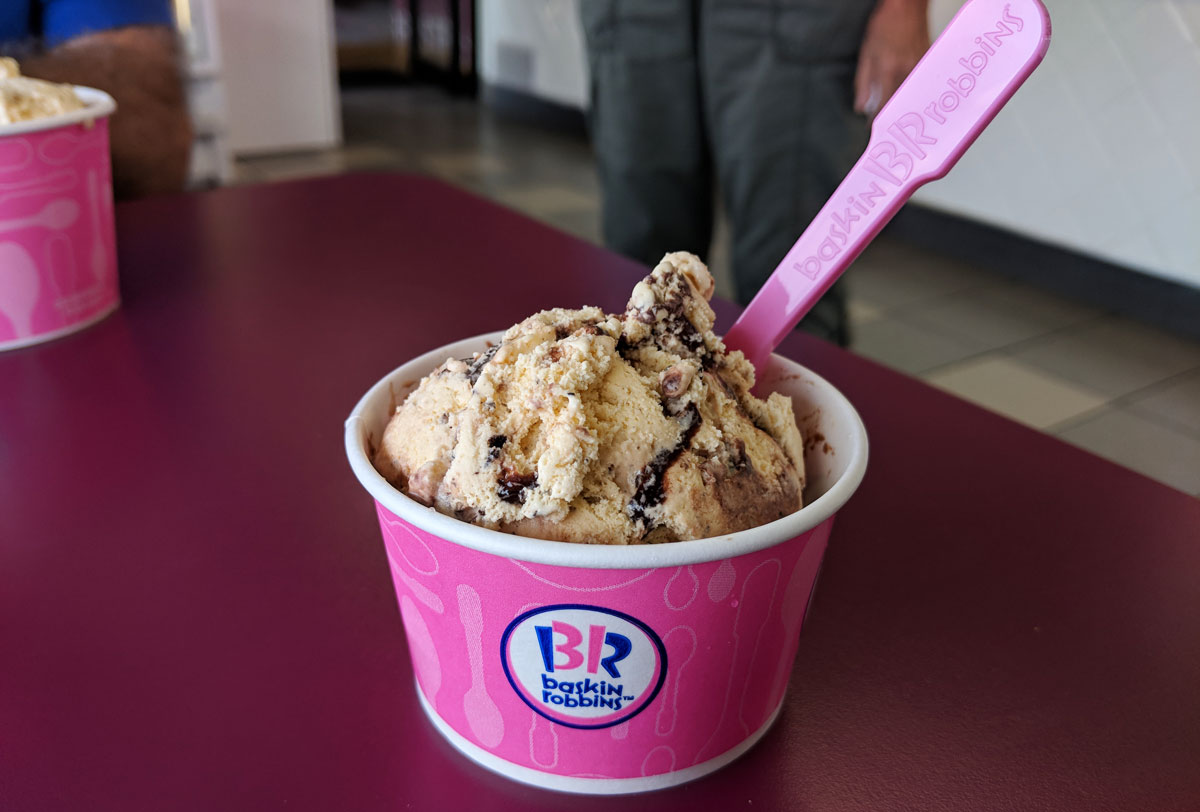 Credit: Michael Eats
This big ice cream chain comes under fire online for having pretty bad customer service with lines getting long and staff not seeming to listen to orders properly. On top of that, for an ice cream and dessert chain they are often out of basic ingredients that should be consistently well stocked, even things like chocolate are often missing.
Big Chicken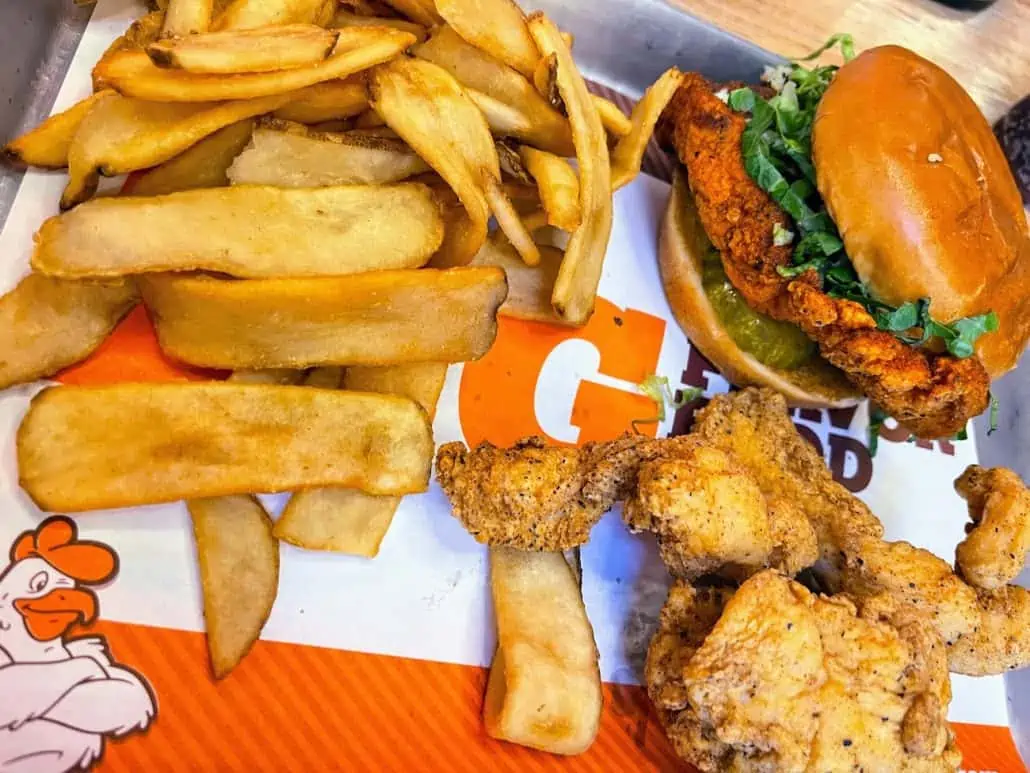 Credit: Cruise Radio
With Shaquille O'Neal at the front you think they would take the time to perfect their food, apparently not. Customers who are fans of Shaq flooded to try the food and were disappointed by the poor quality at some stores. Soggy fries and dry chicken were just a couple of reviews.
Bumpers Drive-In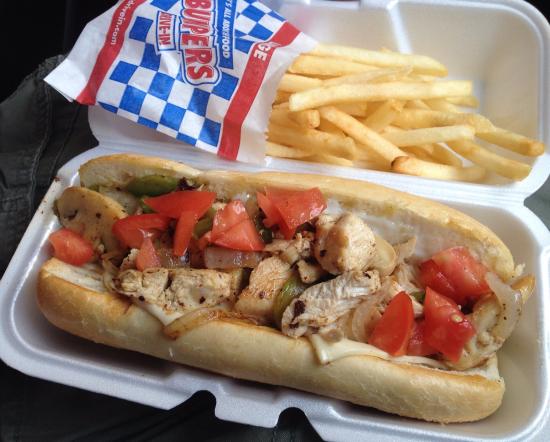 Credit: Banny9949 via Trip Advisor
This is a small chain located in towns in Mississippi and Tennessee and locals aren't impressed. Many complain about their poor food quality and even some reviews on Trip Advisor said they just threw the food straight in the trash without eating it and just going elsewhere for dinner.
Big John Steak and Onion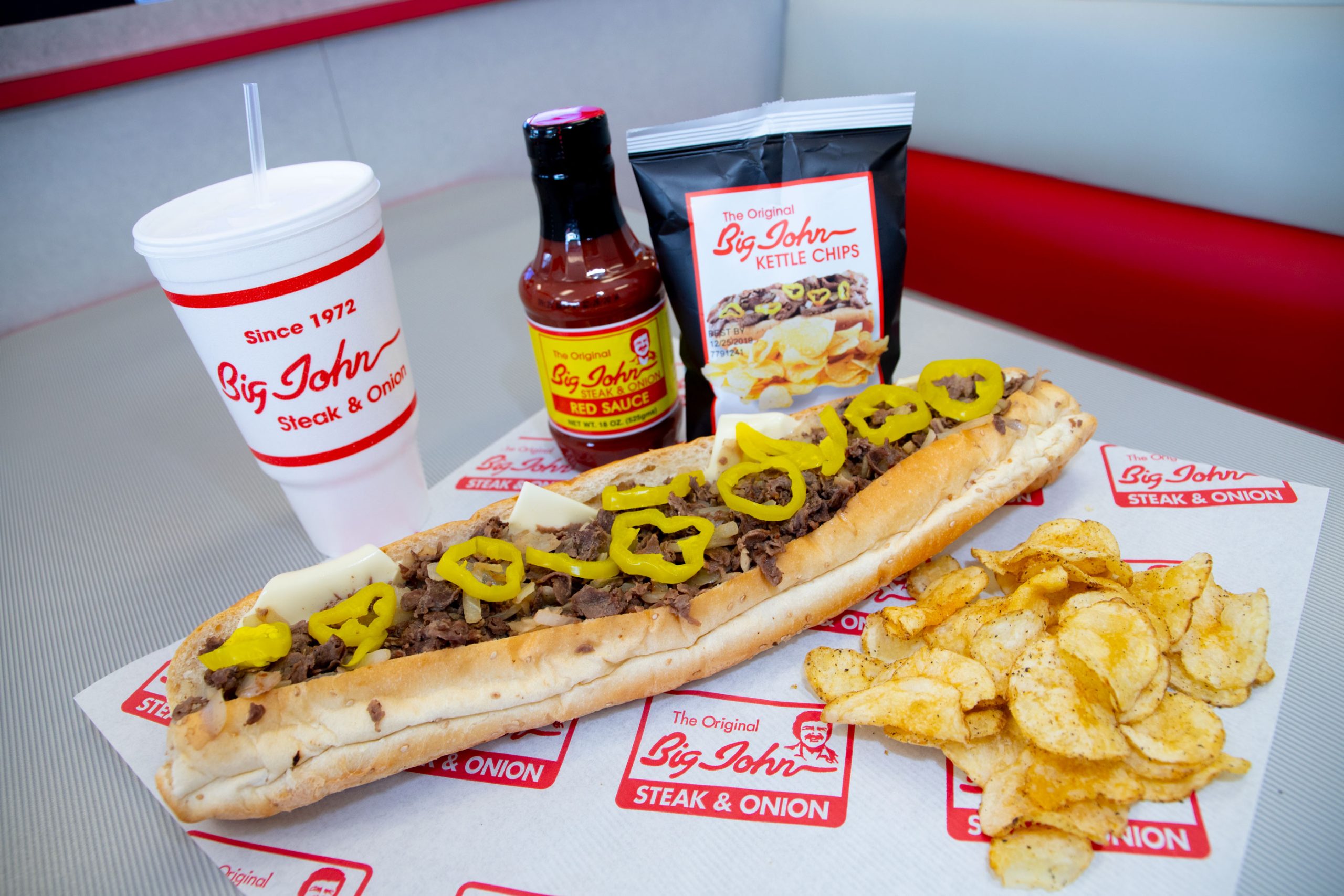 Credit: My City Magazine
Again with the 'John'. This is a tiny chain of 16 stores located in mid-Michigan, and is just straight up boring. Yelp reviews claim the establishments are not clean at all, with greasy tables and left out food. Some customers have even said they get stomach issues and illness from eating here.
Barberitos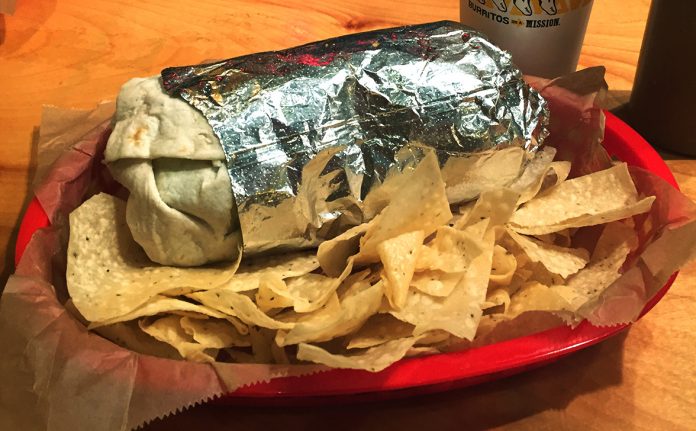 Credit: Matt Walljasper
With 46 locations in seven states, this is a slowly growing chain that still needs to work out some issues. Online reviews have slammed some locations for having super rude staff, getting orders wrong and bad hygiene. Many people have picked up on the fact that even their salsa, a sure-fire Mexican staple, is bad.
Au Bon Pain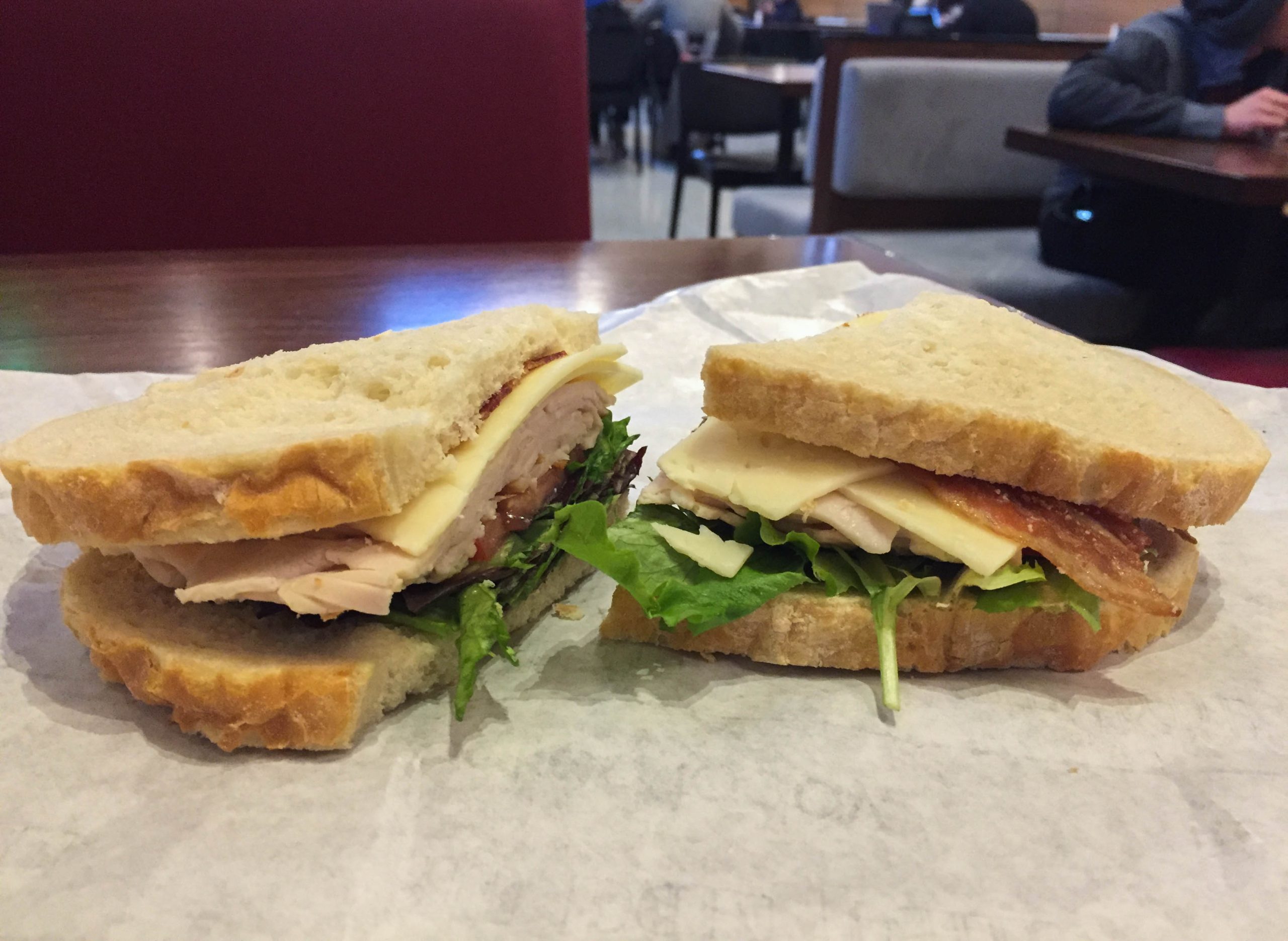 Credit: Katie Whitson
This place seems to mix up what foods should taste like. Either full of sugar or salt, many people are often disappointed with this place. Trip advisor reviews have complained about the lacking bagel meals, calling them "dry and thin". They also love to pump saturated fats into things on the menu that don't need it.
Andy's Frozen Custard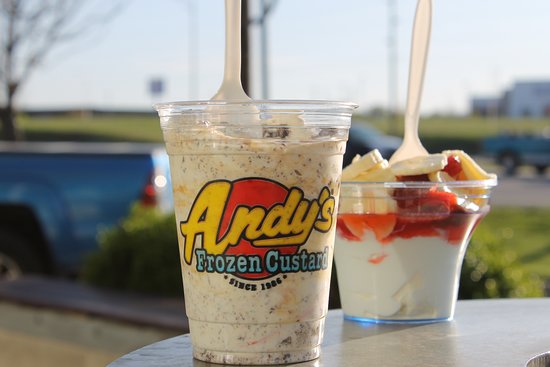 Credit: Andy's Frozen Custard
Trip advisor had a field day with this place. Many customers aren't impressed with the shrink in serving sizes from previous years, even though prices increased. Some even claimed their custard gave them food poisoning, meaning their handling of dairy products isn't up to par.
Anthony's Pizza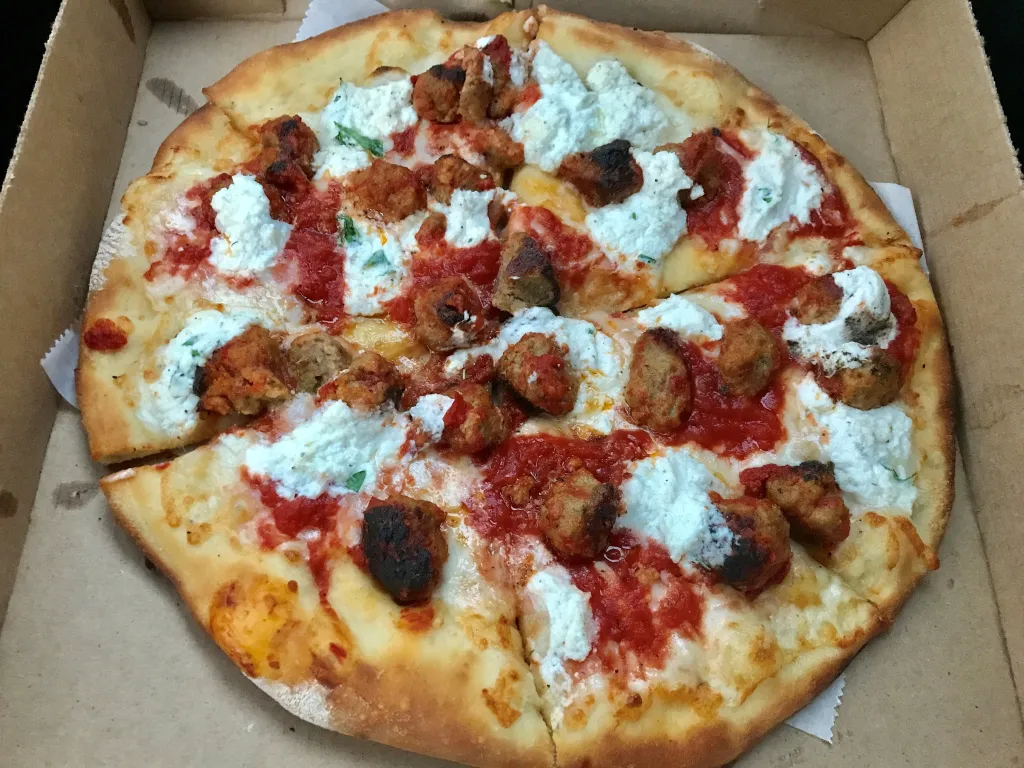 Credit: Sun Sentinel
A smallish chain with 59 locations in eight states. They first opened in 2002 but haven't seen much notoriety for their food. Reddit and Trip Advisor users have written about how bland and bad quality their pizzas are, and their chicken wings seem like a forced afterthought.
Fazoli's
Credit: Reddit
"Like eating baby food. Mushy and tasteless" not great words from Reddit users. This Italian inspired chain began in 1988 in Kentucky and now has 211 locations across the country. They don't have any number one fans it seems, as many customers complain about their sauces and pasta. They also have really high levels of fat in their menu items.
Jimboy's Tacos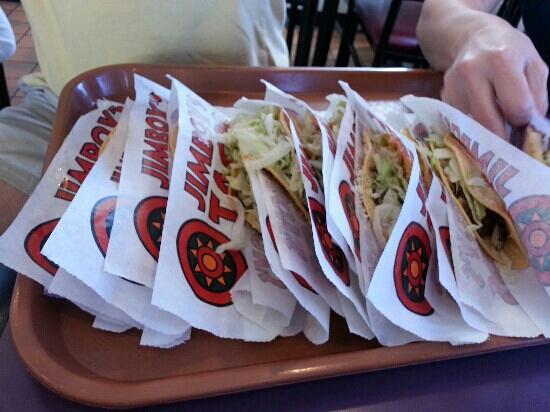 Credit: WGIDIR via Trip Advisor
If your name begins with a J you can open a fast food chain without a care in the world, it seems. Jimboy's Tacos was founded in 1954 and is headquartered in California. Customers often complain that their tacos skimp out on ground beef and seasoning which makes their food seem less worth it.
Milo's Hamburgers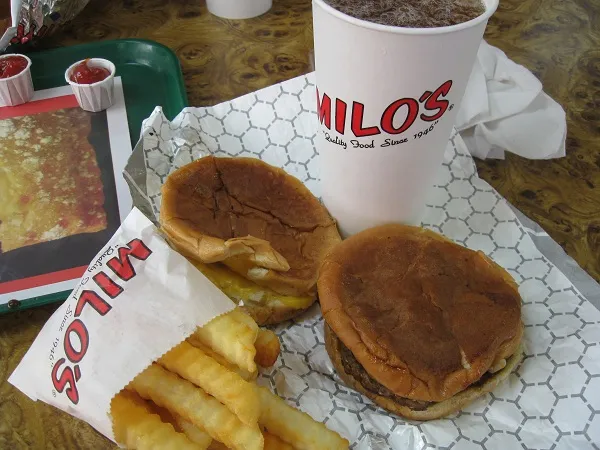 Credit: Marie, Let's Eat!
Founded in 1946 in Alabama by Milo Carlton. This burger joint has around 24 locations but hasn't made its large positive impact on the food world just yet. Customers complained about the quality of the hamburger meat, and didn't find the meat-to-bun ratio worth their money.