-
Advertisement
A lot of our  readers love movies as do we so we thought it was high time we complied a list of our top 10 Romantic Movies
10. Bandslam
Charlotte wants to challenge her ex in the battle of the bands so she asks Will, the new kid in town, to help manage the band. Vanessa Hudgens also stars as the cute lead singer who falls for Will. It's worth watching just to see rock icon David Bowie in a short cameo as himself.
9. The Proposal
Sandra Bullock stars as a hardnosed book editor who's hated by her entire staff. When she finds out she's being deported to Canada, she forces her assistant Andrew (played by Ryan Reynolds) to marry her. But what starts out as a business deal, turns into a genuine romance when the two are forced to spend the weekend with Andrew's family.
-
8. Across The Universe
This musical is loosely tied around the stories taken from more than 30 Beatles songs. The plot revolves around Jude (named after the character from Hey Jude) and Lucy (Lucy In The Sky With Diamonds) who move to New York City to pursue their artistic dreams.
Advertisement
7. The Notebook
Ryan Gosling and Rachel McAdams star in this tear-jerker about first love. Allie and Noah meet at a carnival and fall madly in love. But, Allie's rich family doesn't approve of poor Noah and forces them apart. The Notebook is definitely a flick that you have to watch with a box of Kleenex at your side.
6. A Walk To Remember
In this Nicholas Spark novel-turned-movie Mandy Moore plays a girl with leukemia whose life drastically changes when she meets a boy who is her exact opposite, and warns him not to fall in love with her.
5. (500) Days Of Summer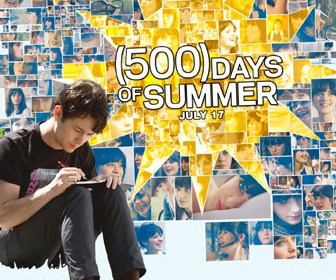 Tom meets the girls of his dreams but Summer makes it clear that she doesn't believe in true love and doesn't want Tom as her boyfriend. A brokenhearted Tom then spends his remaining summer days obsessing over Summer.
4. Adventureland
Advertisement
After graduating from college, James get stuck working a lame summer job at Adventureland—the local amusement park in his hometown. It's there that he meets and falls for Em (Kristen Stewart), a disillusioned girl who's caught up with a married guy (played by Ryan Reynolds).
3. Nick & Norah's Infinite Playlist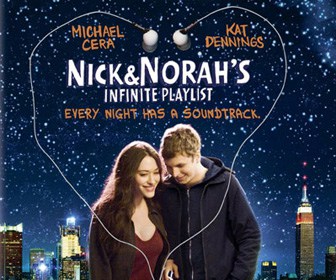 Nick (Michael Cera) and Norah (Ket Dennings) have nothing in common except for a predilection toward indie rock, but with New York City as their backdrop and a killer playlist on their iPods, these two music fiends soon find themselves accidentally in love in one of the greatest cities in the world.
2. Love Actually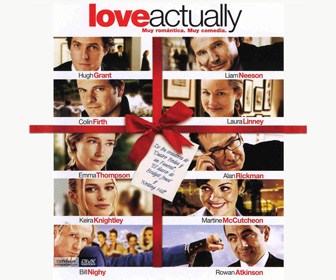 This smart romcom follows more than ten couples as they navigate the various forms of love. The British Prime Minister (Hugh Grant) falls for a sweet member of his housestaff, an eleven-year-old boy is convinced he knows what love is, a heartbroken writer falls in love with his kind, Portuguese housekeeper and a wedding video reveals that the groom's best man is in love with the bride.
Advertisement
1. Twilight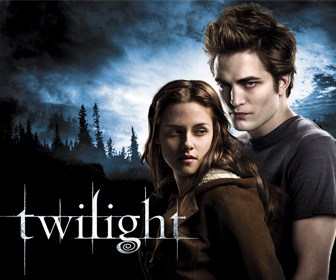 Life sucks when your soul mate is a hundred-year-old vampire who has to resist the urge to literally eat you up. Considering the age gap and diet differences, Edward and Bella manage to do alright with the whole doomed lovers deal—sure there's pining and wistful sighs, but those dramatics are part of the reason Twilight has staked the number one spot in so many hearts.