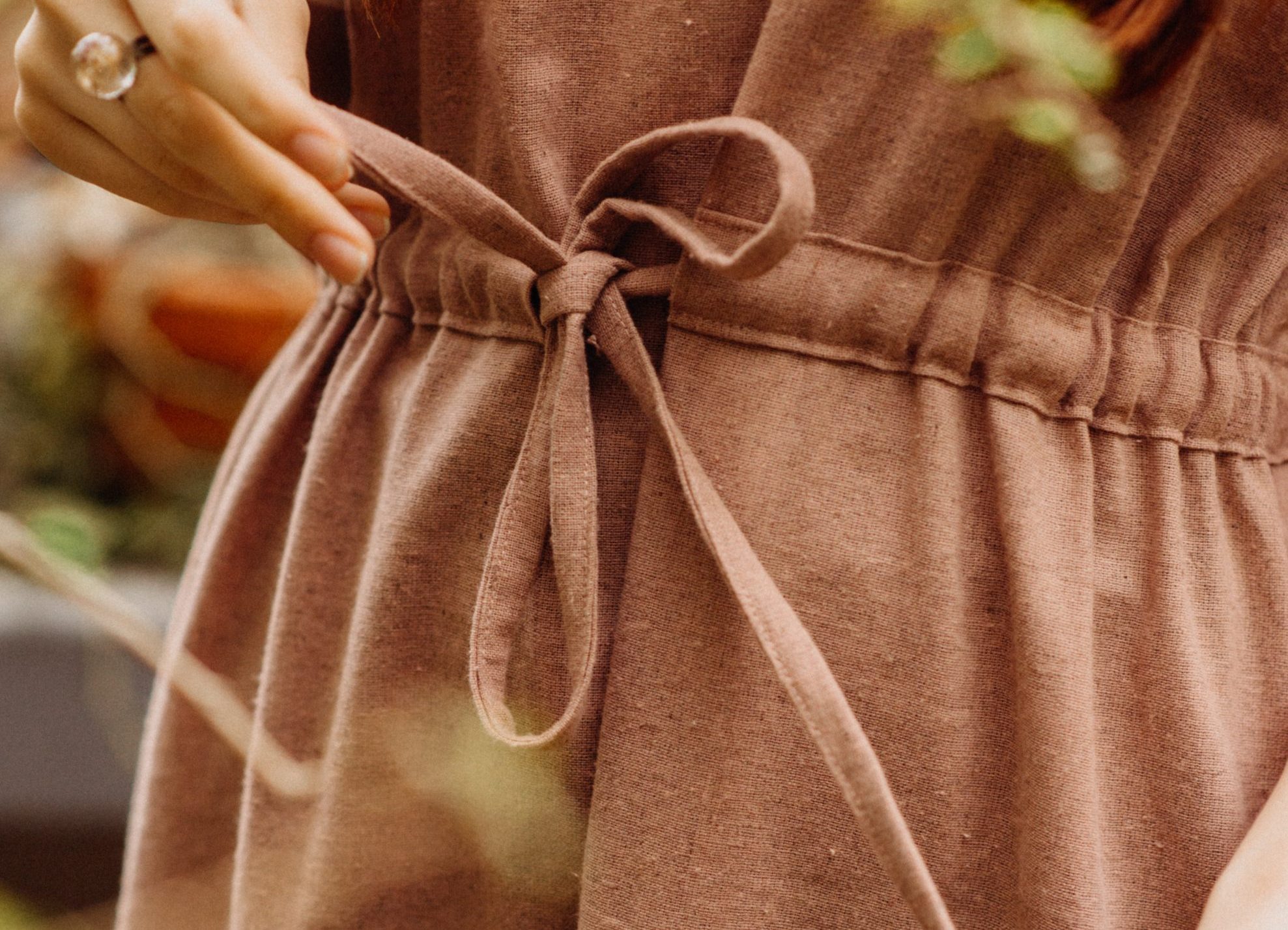 Credit: Dimitry Ganin via Pexels
Use a V-neck and necklace to redirect attention
The aim is to shift attention away from a specific area and direct it elsewhere. By wearing a v-neck top and a necklace, you can draw attention to your chest and away from your midsection. It's important to customize the look based on your bust size.
Add some style through detailing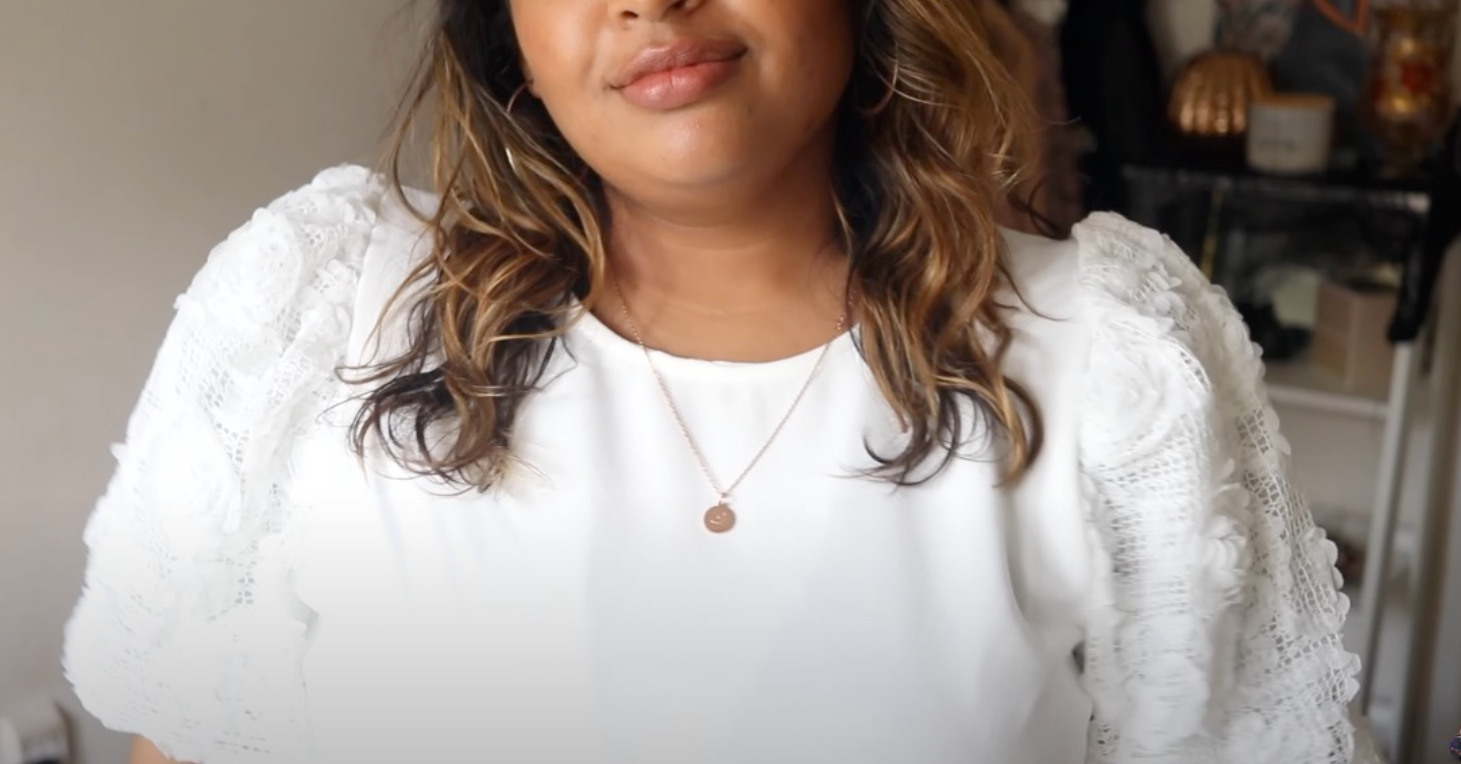 This top is a perfect example for an apple-shaped body as the intricate detailing helps to shift the focus away from the midsection. It's a refreshing change from v-necks, yet it creates a similar effect. So not only will you feel comfortable, but you'll also look stunning.
Wrap dresses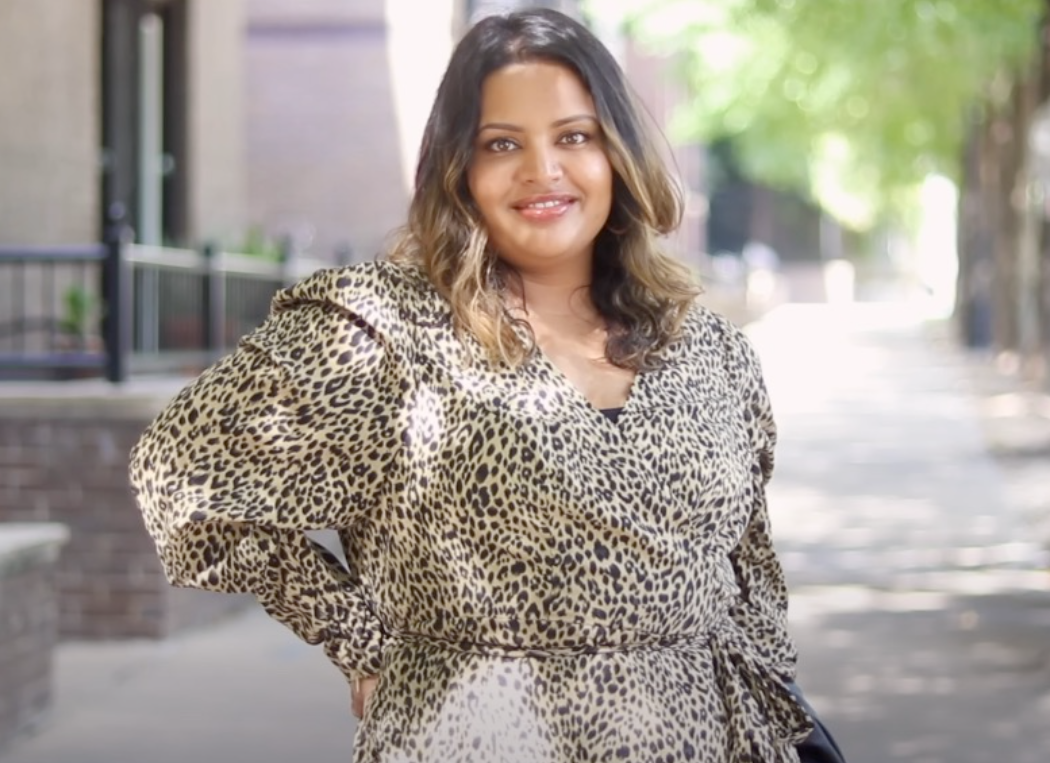 When it comes to dresses, the idea is the same. Wrap dresses create a nice flow downwards, providing a slimming effect. While you might not wear a dress every day, a V-neck cut can draw attention in the right direction, creating a vertical line that helps to give the appearance of a slimmer frame.
Create a waistline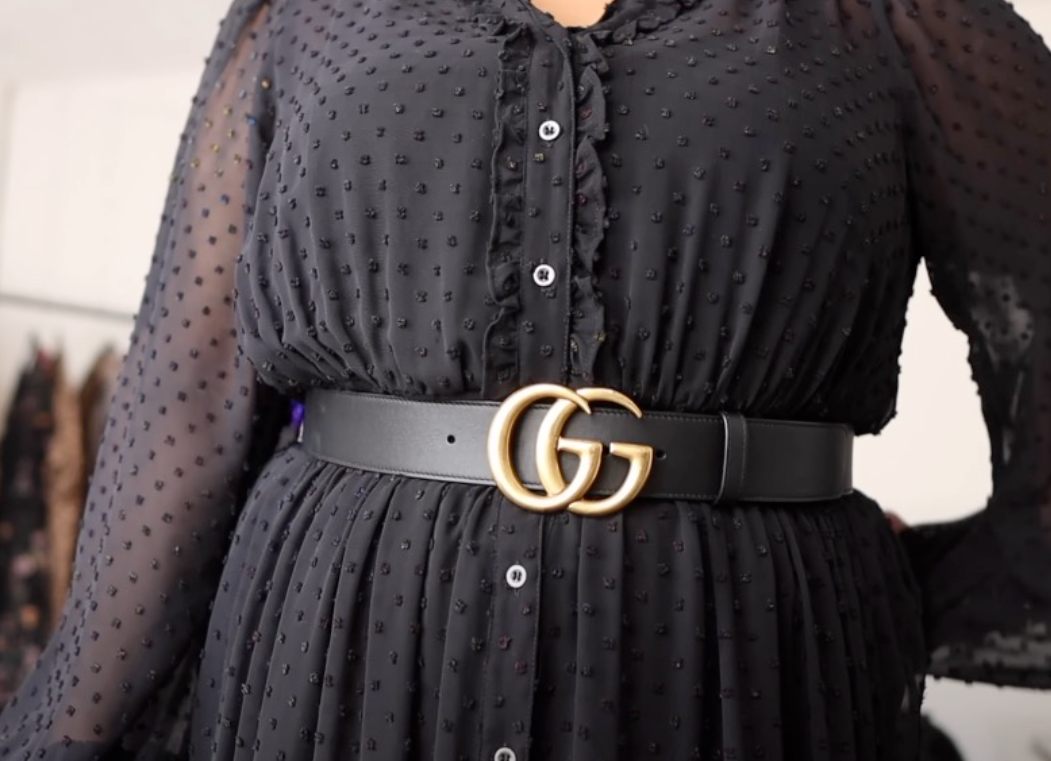 Try to create the illusion of a waistline by using a statement belt if you have a rounder mid-section. This helps avoid the appearance of a larger waist, which is what you're trying to conceal. Place the belt slightly below your ribcage and experiment with a tucked-in look, if possible.
Tuck a little higher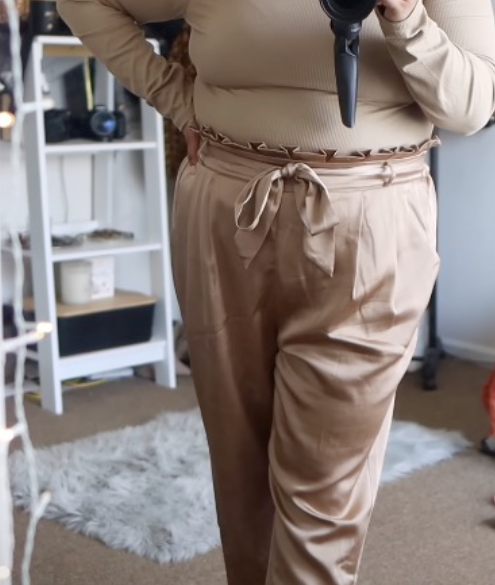 Make sure to tuck in your shirt slightly higher, but not so high that it appears awkward. Once you bring your waistline up, your pants or skirt will drape nicely over your figure. This will give the illusion of having curves again and also make you appear taller.
Flowing skirts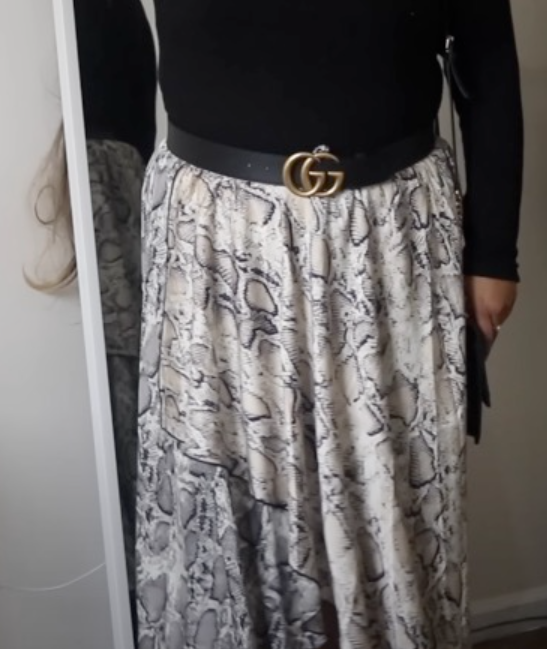 When styled correctly, the transformation is amazing. By pairing a long, flowing skirt with a belt, you can create an hourglass shape that looks both chic and sophisticated. This look also has the added benefit of minimizing the appearance of a rounder mid section.
High-waisted bottoms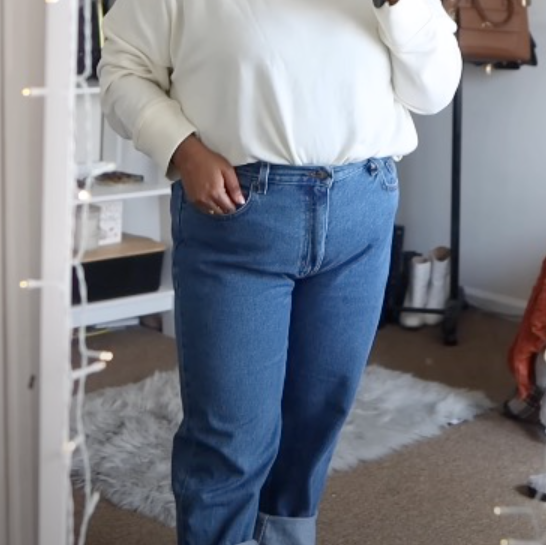 High-waisted bottoms are a great option for adding structure and support to an apple-shaped midsection. While they may be a bit more expensive, it's worth investing in a pair that fits well and flatters your body shape. With the right styling, even leggings can be a chic and stylish choice.
Peplum tops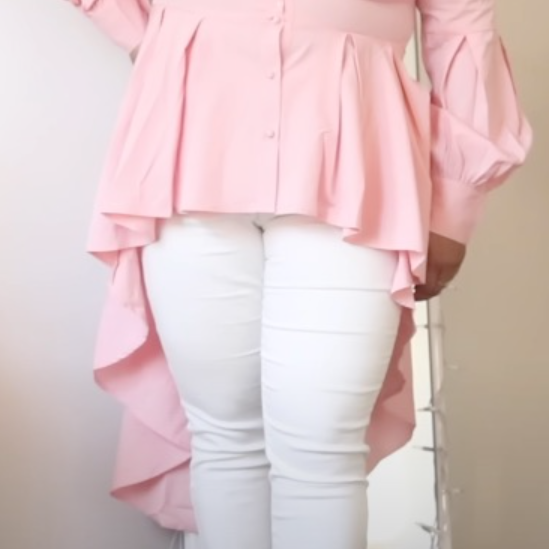 Peplum tops work wonders for apple-shaped bodies by creating the illusion of a waistline through their curve-hugging design, flaring out at the bottom. They accentuate your body in all the right ways, making them a perfect addition to your wardrobe.
Side slit tops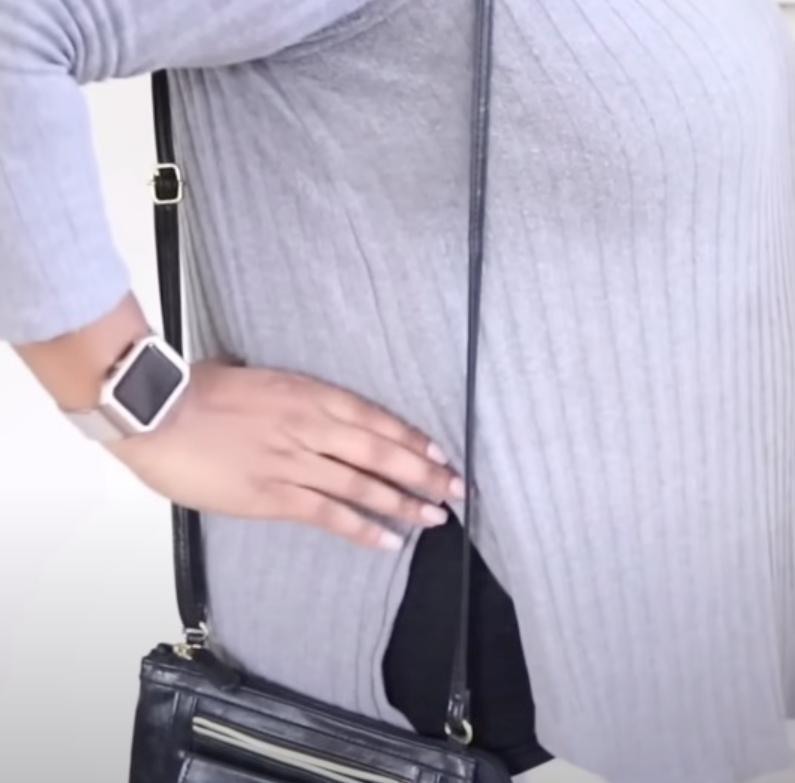 Rather than purchasing oversized clothing, tops with side slits can provide a perfect fit and flow. These allow for better coverage over the tummy area while giving more room for movement. Additionally, tops with side slits can be more comfortable as they don't feel as restrictive.
Wear layers
When done correctly, light and simple layers can help break up the monotony of an outfit. This technique can create vertical lines, which can give you a slimmer appearance. However, it's essential to choose the right layers depending on the season.