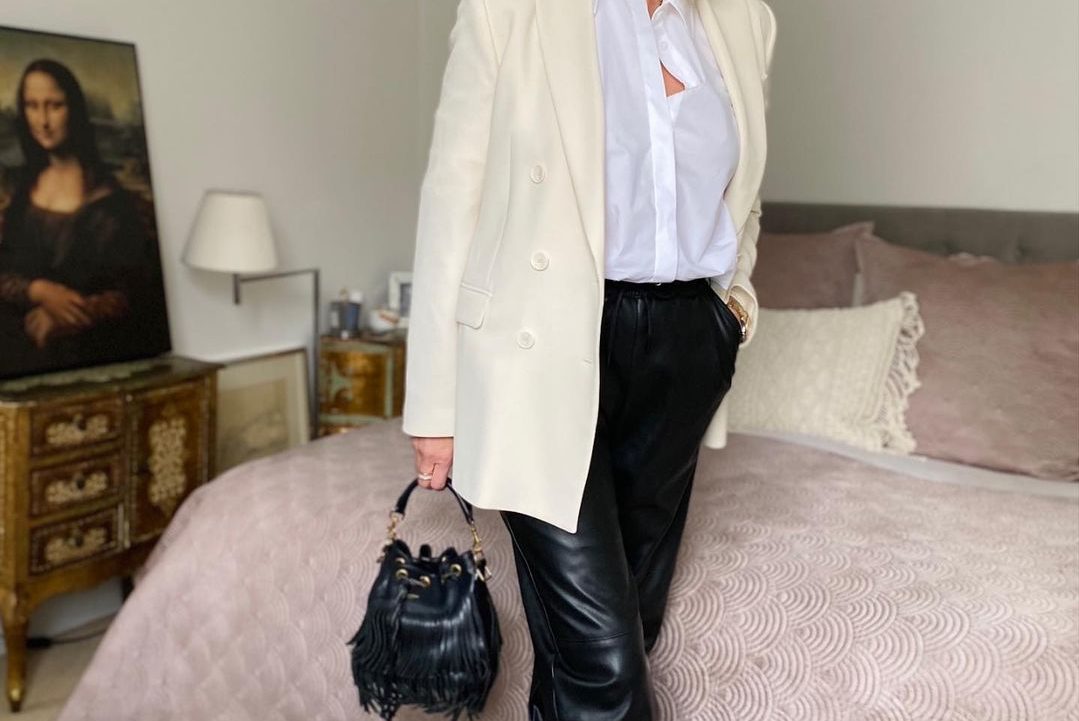 Credit: @kazzstyle_ via Instagram
Not making the effort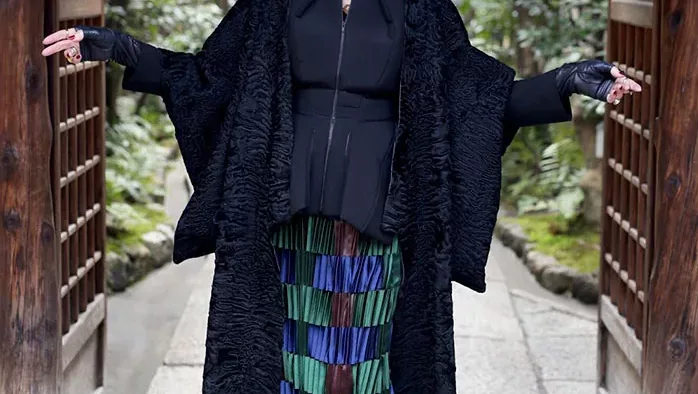 Credit: r/oldhagfashion via Reddit
When you hit a certain age, you suddenly become disinterested with your appearance, struggling to keep up with the ever-changing trends. Don't give up on your fashion sense! You just need to think outside of the box, finding garments that highlight your beautiful body shape.
Wearing tiered dresses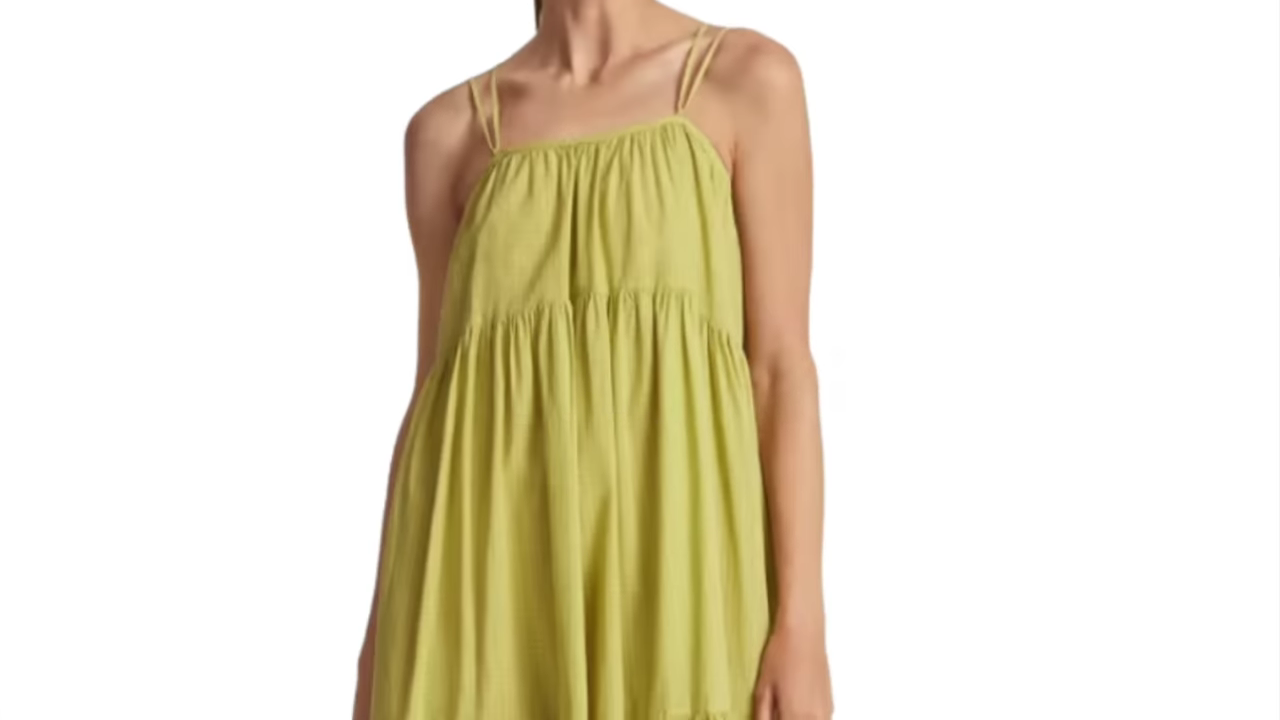 Credit: Marie-Anne Lecoeur – The French Chic Expert via YouTube
These dresses may be low-maintenance, but they do little for your figure. The frills hide your body's curves, making you appear shapeless. This style of dress can also make you appear larger than you actually are due to the way it lifelessly hangs from your shoulders.
Big, bold prints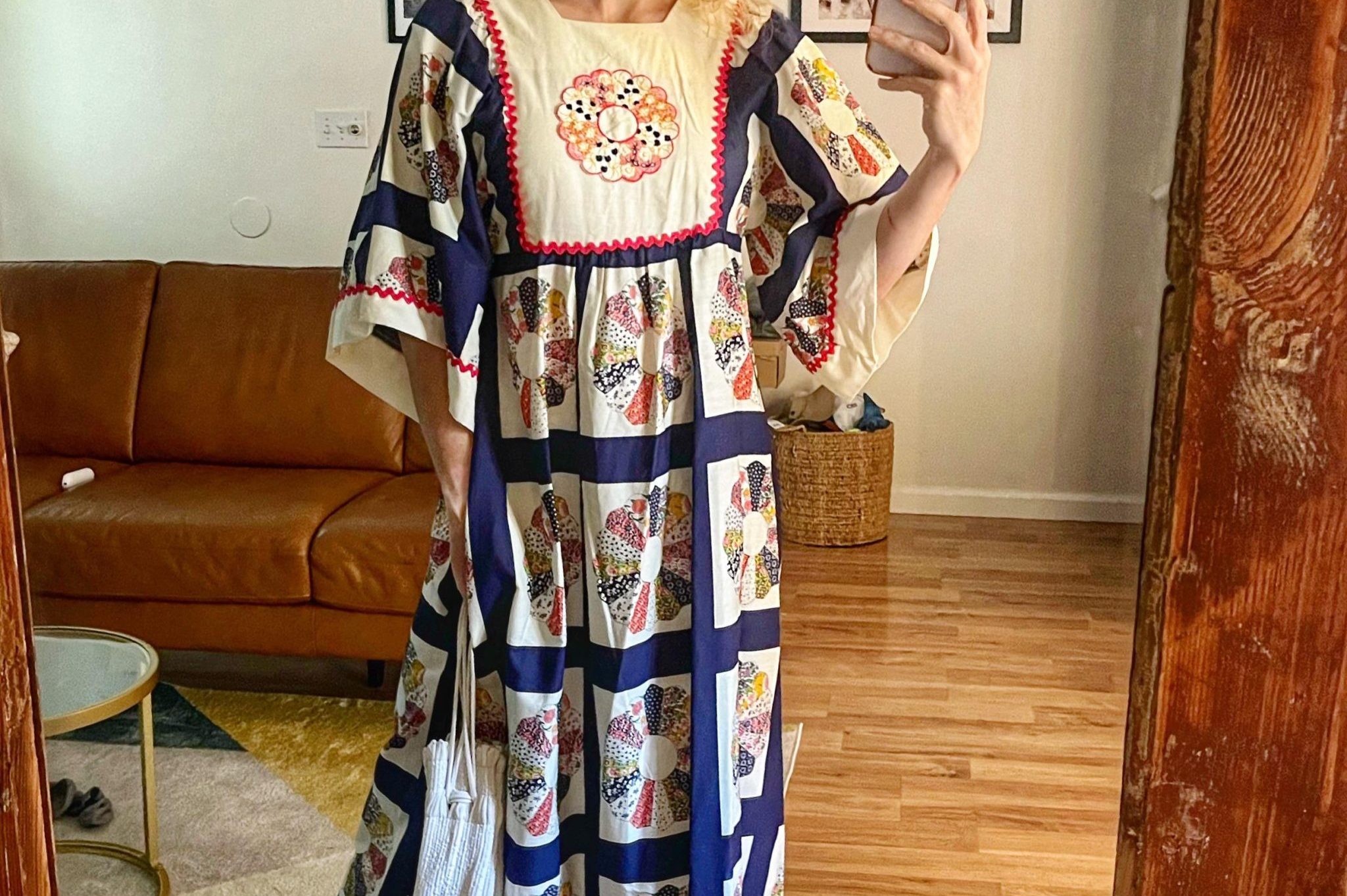 Credit: u/mooski89 via Reddit
Many women are like moths to a flame when it comes to patterned dresses. However, many of these daring designs can make you look larger than you actually are. If you're a fan of patterns, opt for designs with smaller, daintier displays for a more slimming effect.
Following trends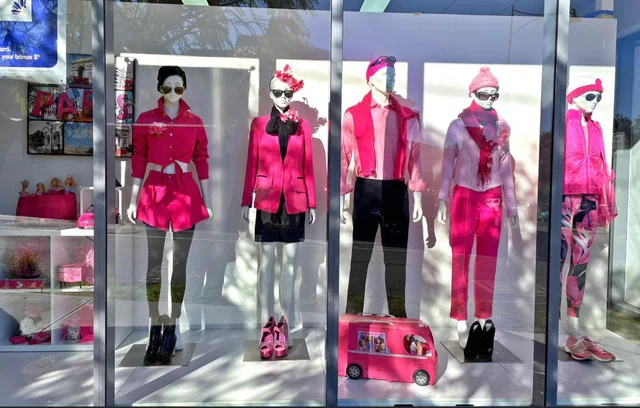 Credit: u/katsuchicken via Reddit
Just because something's popular, it doesn't mean you have to wear it. Fashion trends change every other month, so trying to keep up with them all is almost impossible. Don't force yourself to wear clothing that doesn't suit you or you don't feel comfortable in just because it's on trend – rock whatever makes you feel confident.
Wearing a split maxi dress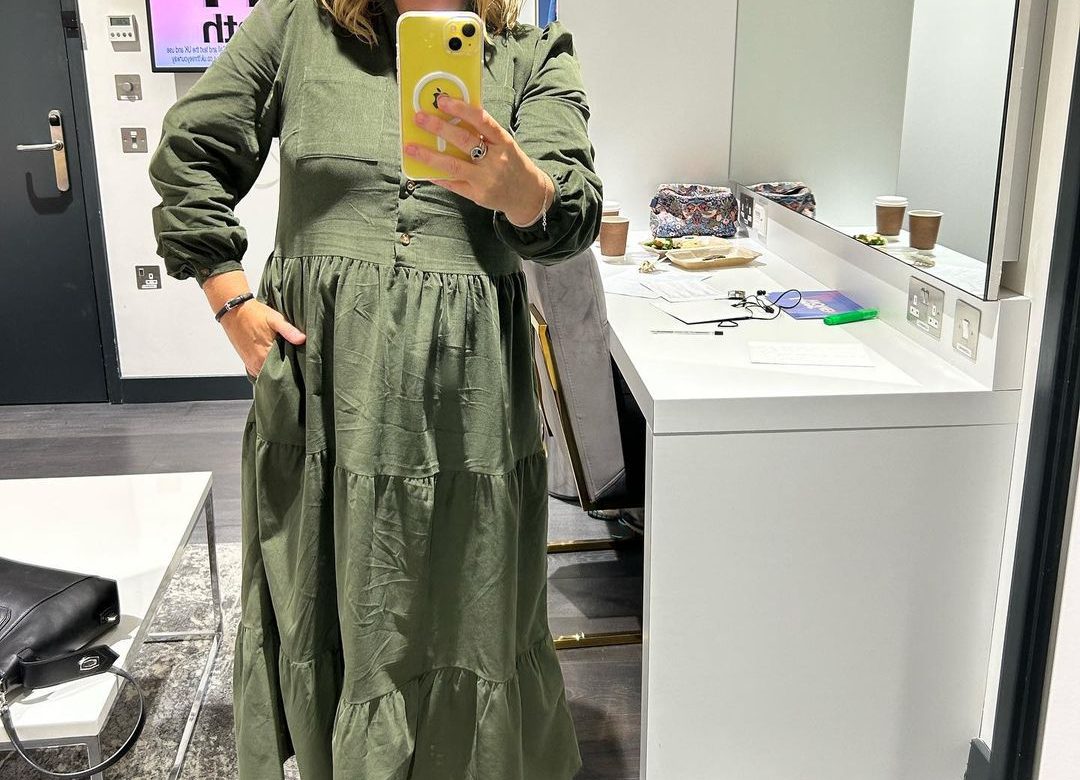 Credit: @iamjoannapage via Instagram
These long, loose garments do little in the way of shaping your silhouette. Lengthy, shapeless dresses aren't flattering for anyone, not matter what your body type may be. Although you may wear these garments in the name of comfort, there are plenty of other comfortable options out there, including poplin and maxi dresses.
Shackets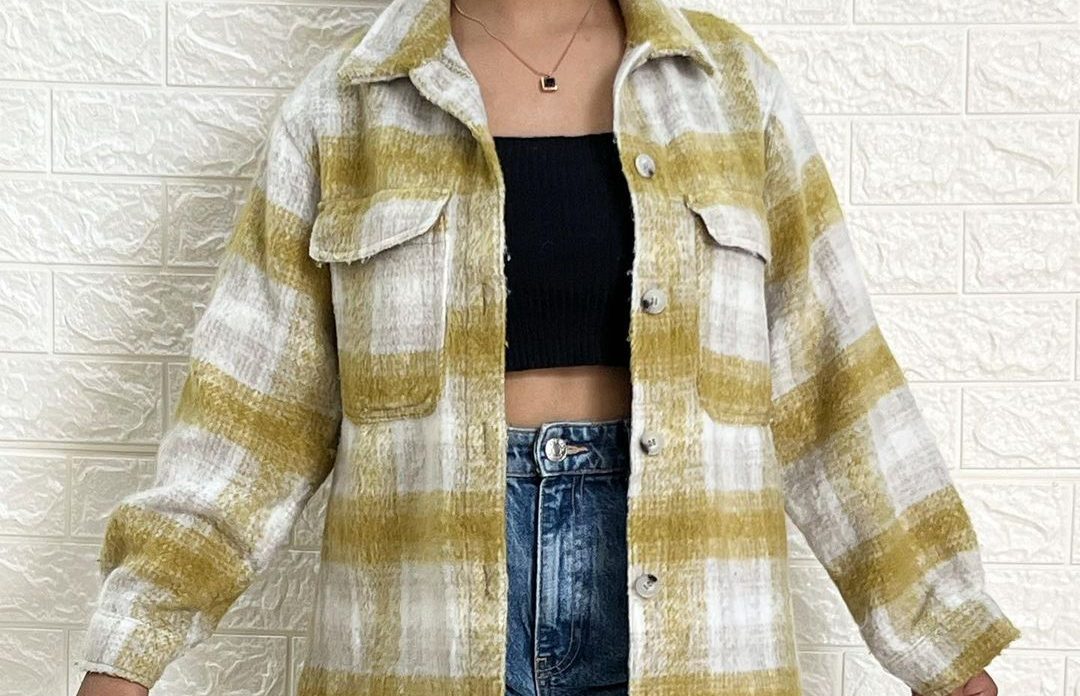 Credit: @eyeconic_attire via Instagram
If you couldn't tell from the name, a shacket is a jacket posing as a shirt. These bulky items will just swallow you up, from the gigantic pockets across the torso to the chunky, unflattering buttons. Instead, opt for a long coat with a waist tie, helping to flaunt your figure.
Crocs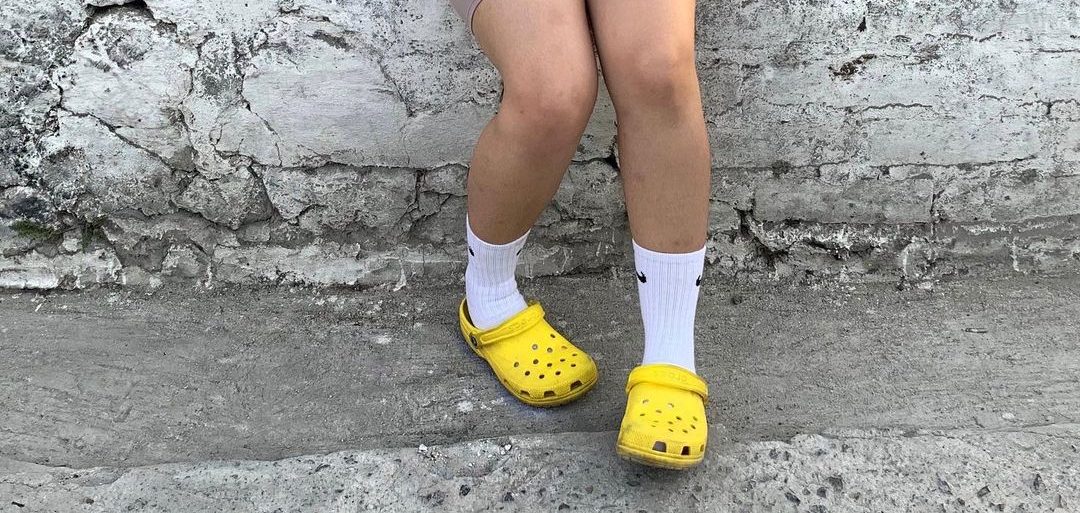 Credit: @sheisjenn via Instagram
Crocs are the biggest fashion faux pas going. You may not think that they're synonymous with frumpiness, but you'd be wrong. They immediately catch the eye, reducing the stylish impact of any outfit. As hard as it may be to hear, they simply give off grandma vibes. You can still find comfy shoes that give off a sense of style, so ditch the crocs!
Elasticated pants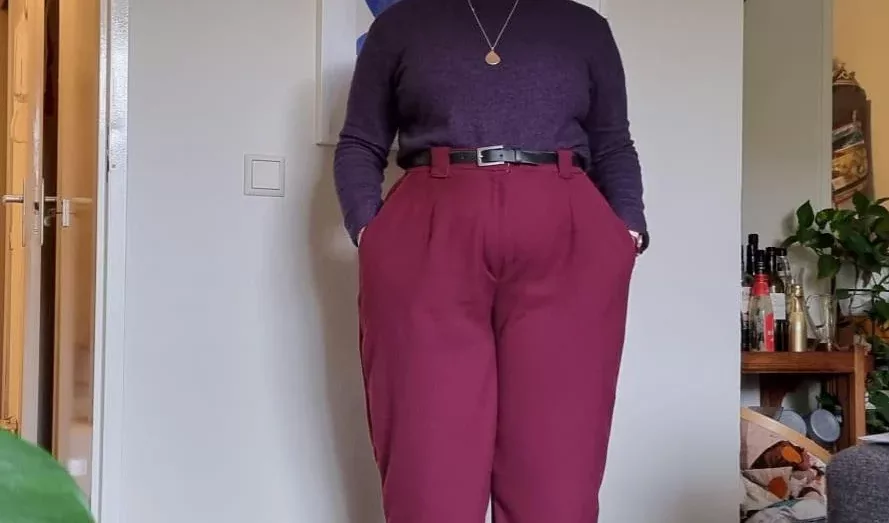 Credit: u/cutecatsinspace via Reddit
It's time to say goodbye to your elasticated pants. As comfortable as they may be, they do absolutely nothing in the way of style. They tend to ruffle up around your midriff area, adding an extra layer of fabric just below your stomach. Wear tailored, fashionable pants instead, saving those elasticated monstrosities for lazy days on the couch.
Low standards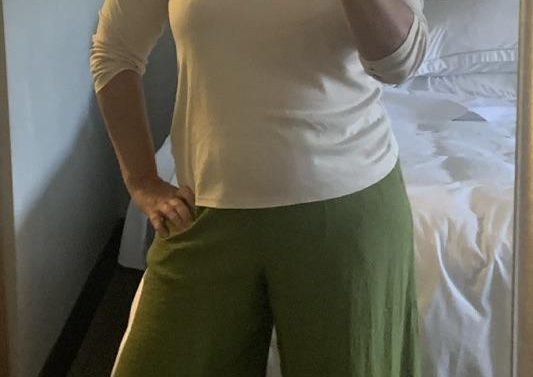 Credit: r/fashionwomens35 via Reddit
Just because everyone around you doesn't make an effort with their fashion, it doesn't mean that you have to follow suit. Don't be afraid to stand out and make a statement! Wear that stylish dress that your friends wouldn't dare to don, or whack on those pair of high heels that give you an extra spring in your step!
Wide-legged pants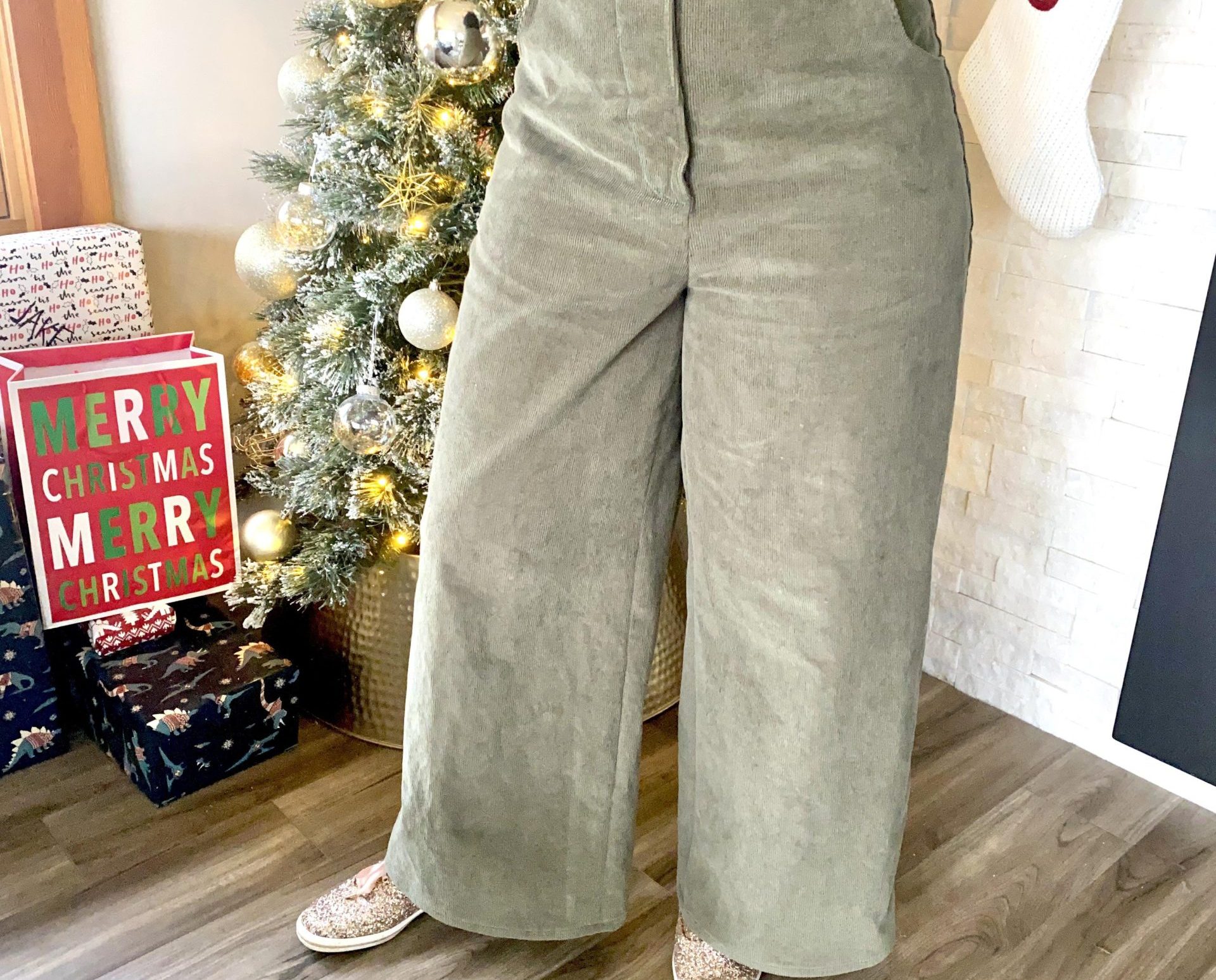 Credit: u/greggs_and_bacon via Reddit
These garments are tricky to wear effectively. Pair them with the right top – a slim, tight shirt, for example – and you can make a bold statement. Wear the wrong counterpart, however, and your entire outfit is left in ruins. If you're not sure how to style wide-legged pants, it's best to avoid them altogether.
Choosing the wrong role model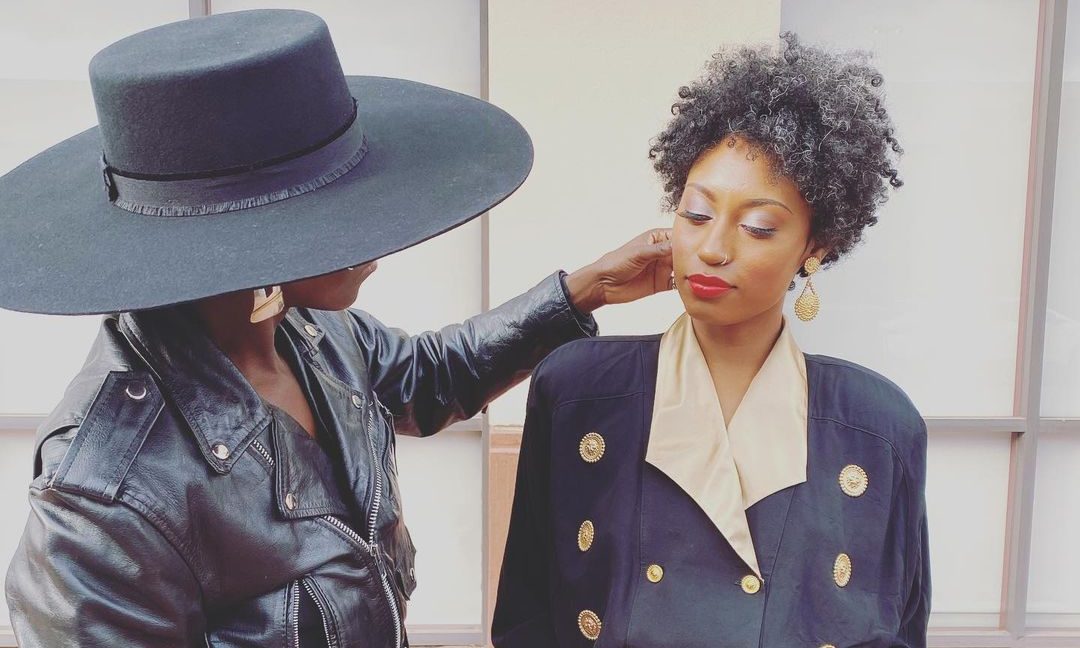 Credit: @effortlessly.ebony via Instagram
There's so much fashion information out there that it can get confusing. Some advice contradicts other opinions, leaving you bewildered as to the actual rules of the fashion world. To combat this, you should choose the right role model for you. If they give advice that resonates with you, follow their word, ignoring other people's opinions.
Overly cropped pants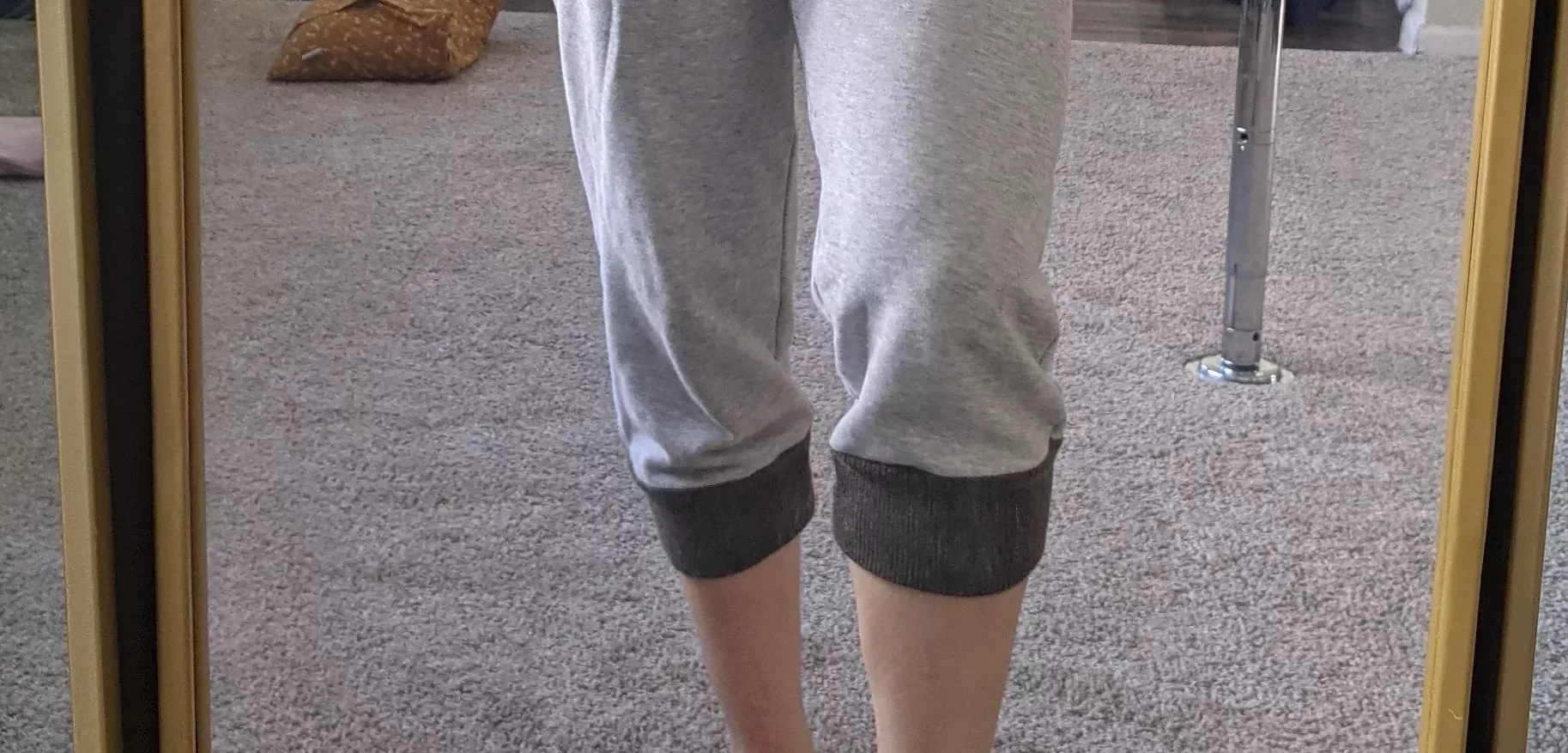 Credit: u/sh1994b via Reddit
Wearing pants that fall around your shin can immediately size you up, making you look frumpy. This is because the severe cutoff can trick the eye into thinking that you're bigger than you are. Wear shorts or full-length pants, but never go for ones in between.
Not cleaning out your wardrobe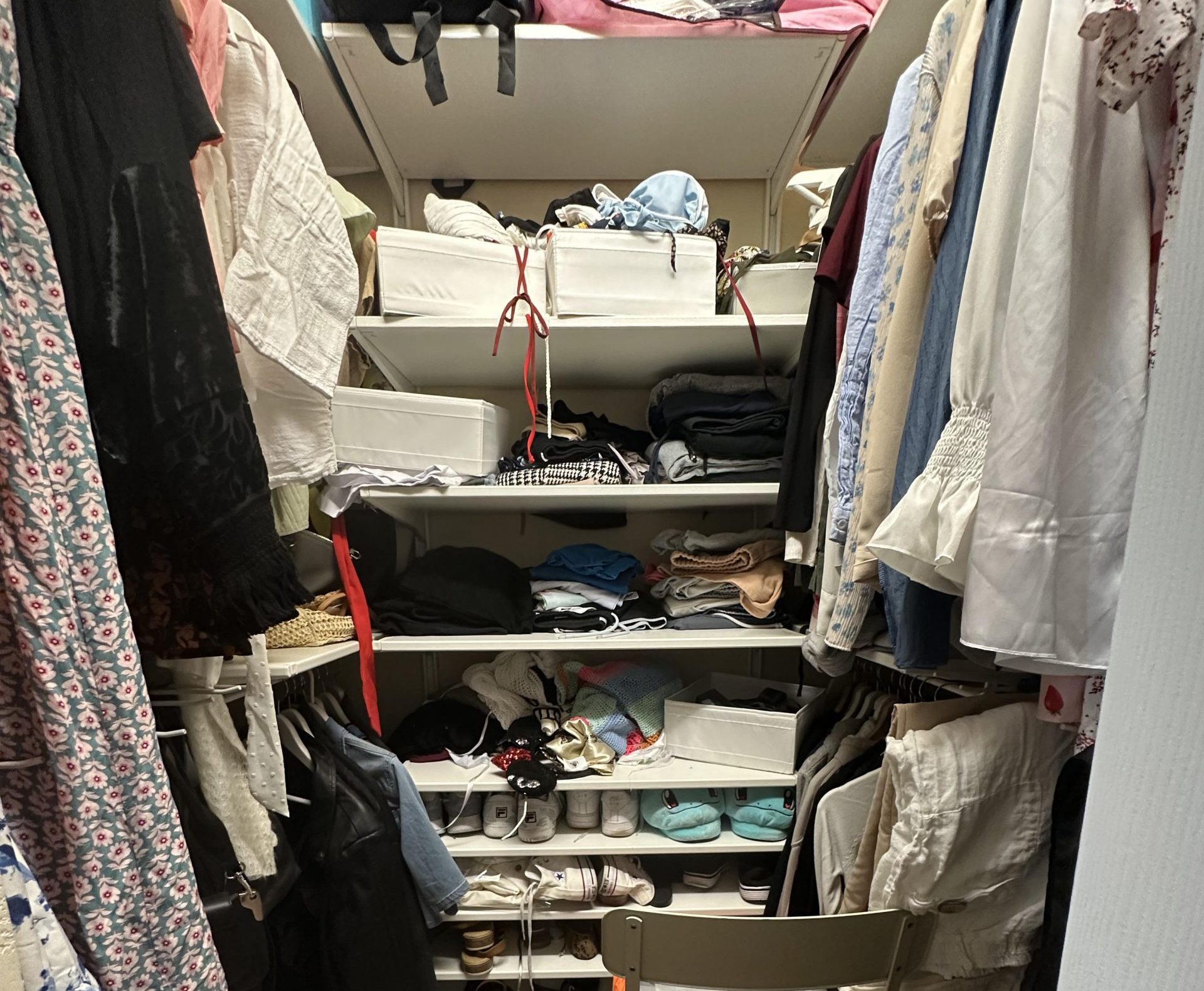 Credit: u/MoreBusiness7123 via Reddit
You don't need to cling on to every piece of clothing you've ever owned. Have a good clean out of your closet, donating any outdated, faded pieces of clothing. Once you've gone through all of your garments, you'll have a better understanding of what works for you. Out with the old, in with the new!
Joggers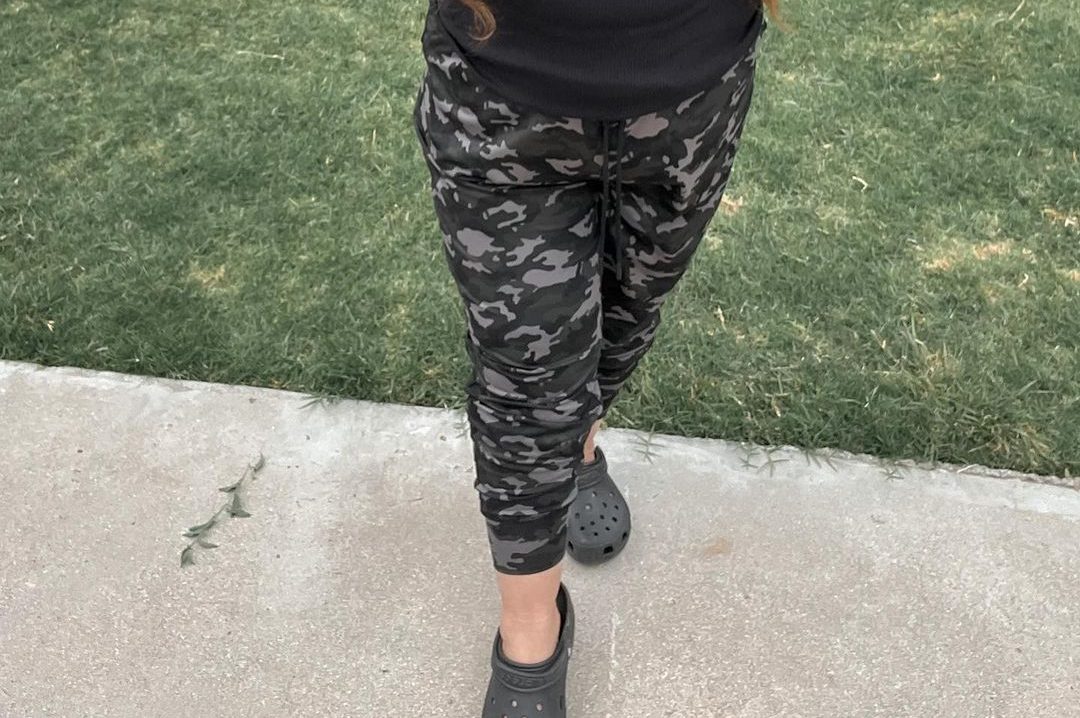 Credit: @our.chaotic.little.life via Instagram
These are great for workouts or yoga sessions – but not so grand when it comes to fashion. Some hug your skin too tightly, showing off all of your lumps and bumps. Others are too baggy, making you look bottom-heavy. If in doubt, it's best to save your joggers for the gym.
Dated jeans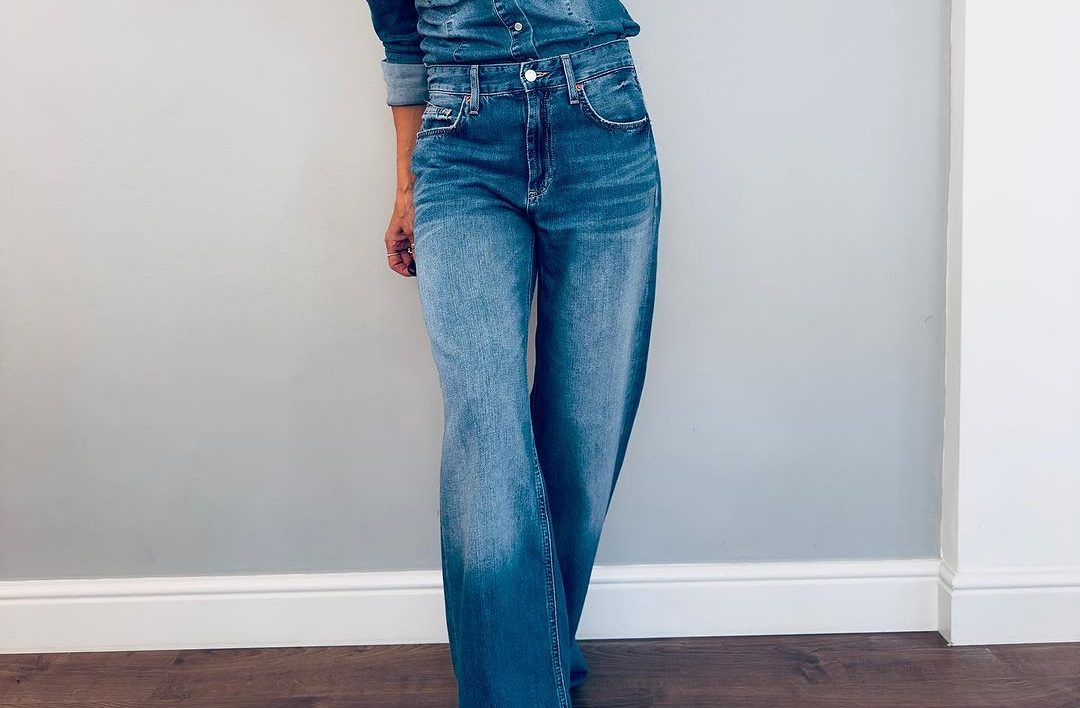 Credit: @abi.loves.style via Instagram
If you've been wearing the same pair of jeans for a decade, it's time for an upgrade. Eventually, the colors start to fade, while the bottom area becomes saggier and saggier. Say goodbye to your old faithfuls and get yourself a better-fitting upgrade, showing off your fab figure.
Boxy styles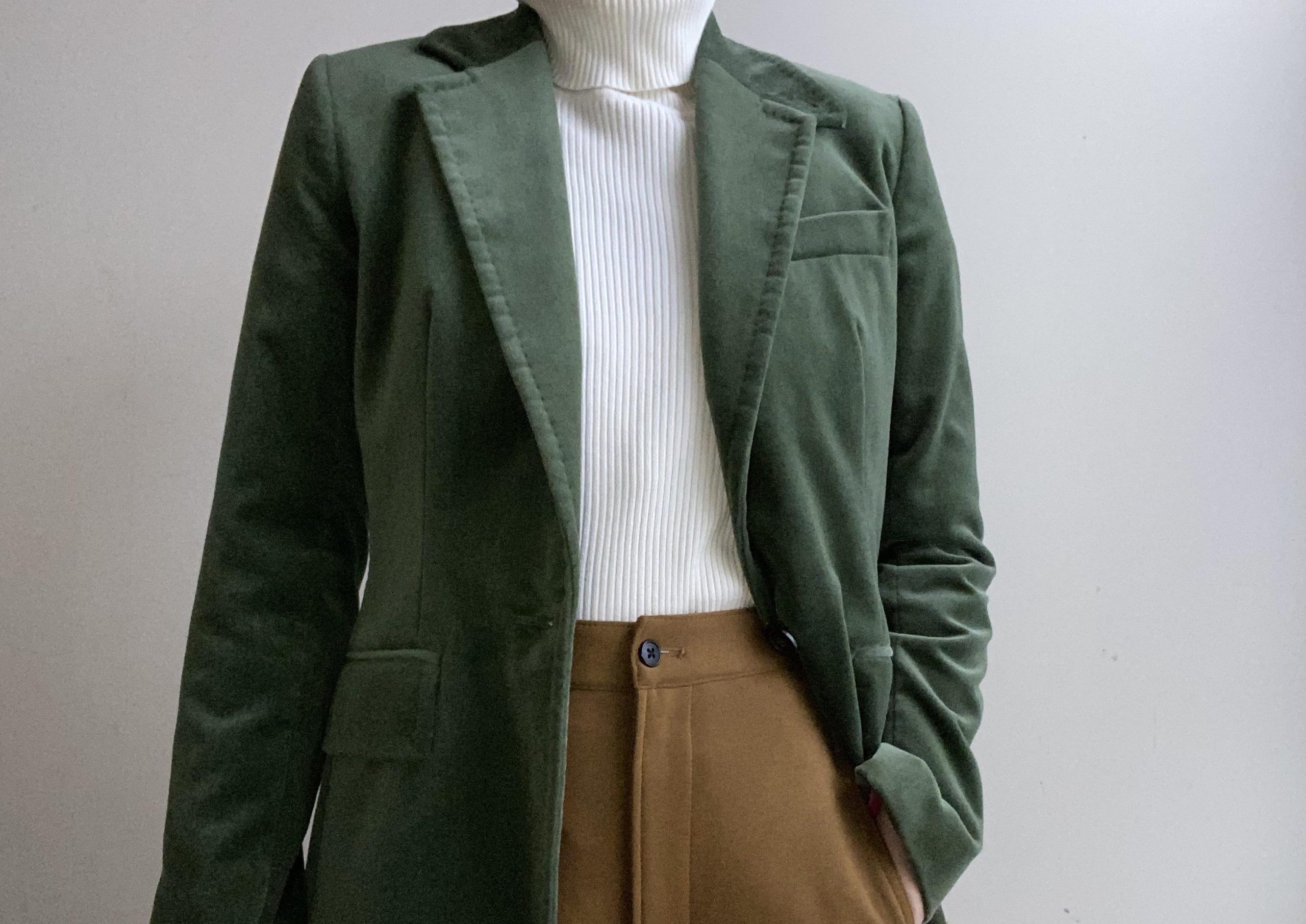 Credit: r/ThriftStoreHauls via Reddit
If you're insecure about your figure, it can be tempting to hide yourself away in sheaths of fabric. Ironically, this only makes you look larger than you are. Avoid frumpy, square-shaped styles that make you appear top-heavy, instead using clever clothing hacks to hide your problem areas and accentuate your assets.
Horizontal stripes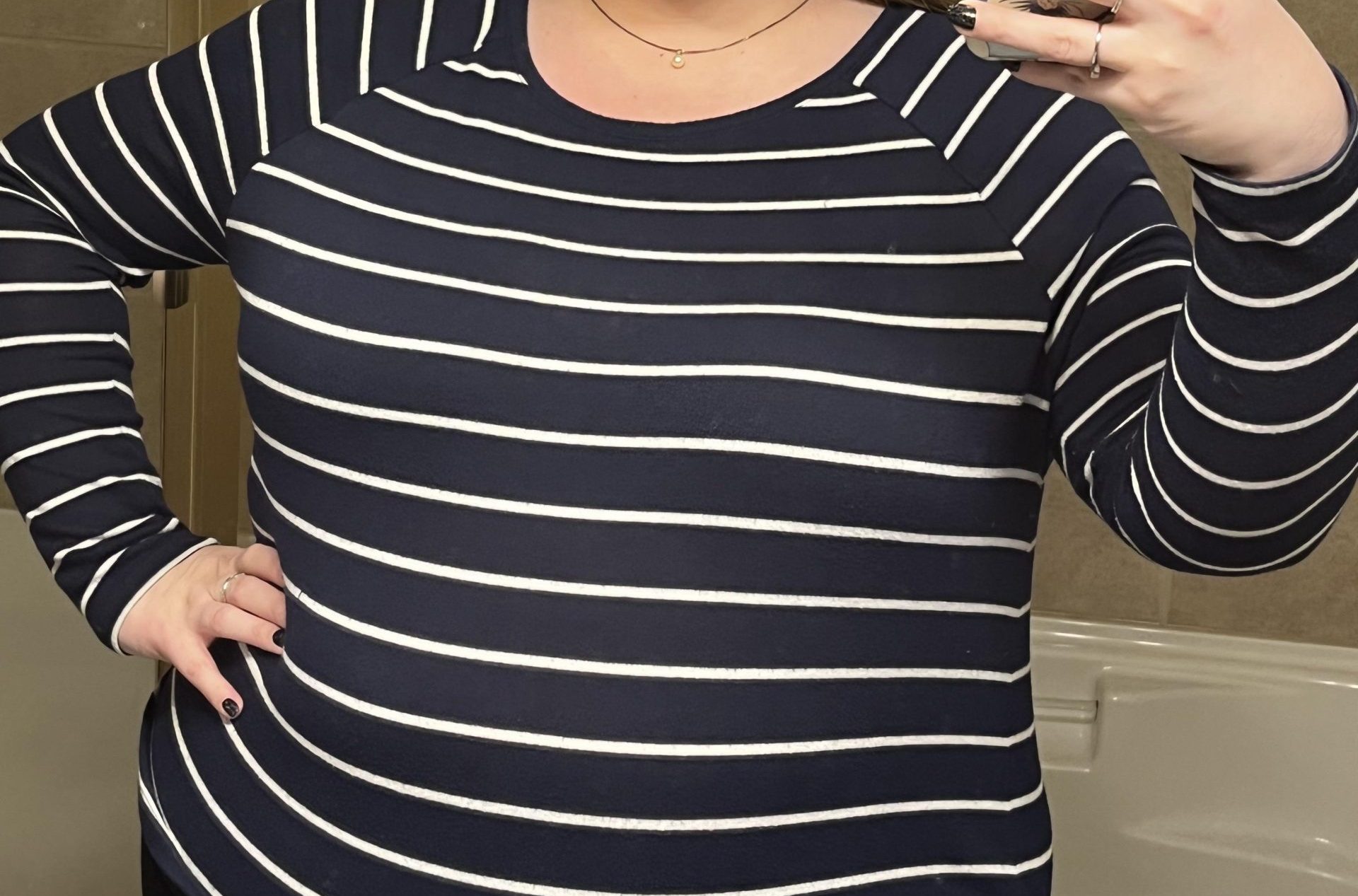 Credit: u/GoddessRiniel via Reddit
It's fashion tip 101 – avoid horizontal stripes at all costs. Eyes will follow the lines of the stripes, making you look much wider than you actually are. On the flip side, vertical stripes can slim you down and make you look taller, showing off that sexy silhouette.
Tummy-length sleeves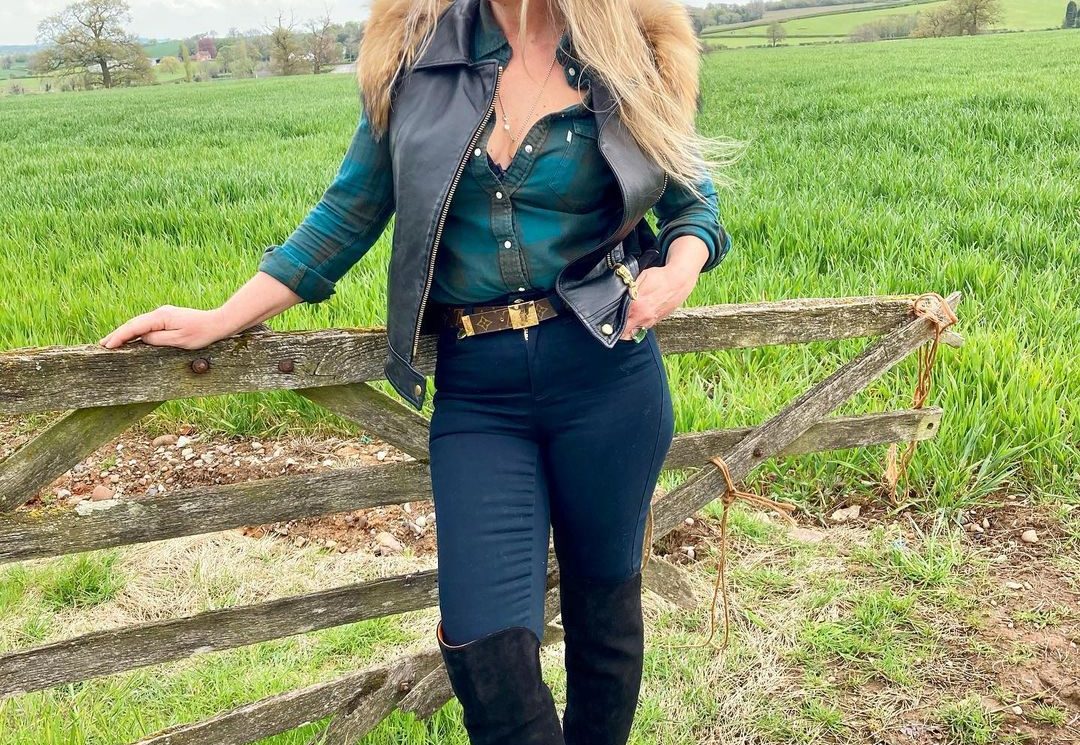 Credit: @mandy_from_staffordshire via Instagram
The eyes end where the sleeves end, so be very cautious of your top choices. If you're self-conscious about your stomach area, it's best to avoid tops that have arms that finish along the same line as your midriff. Either wear sleeves that are cut off at the shoulders, or ones that flow all the way down to your wrists.
Being afraid to experiment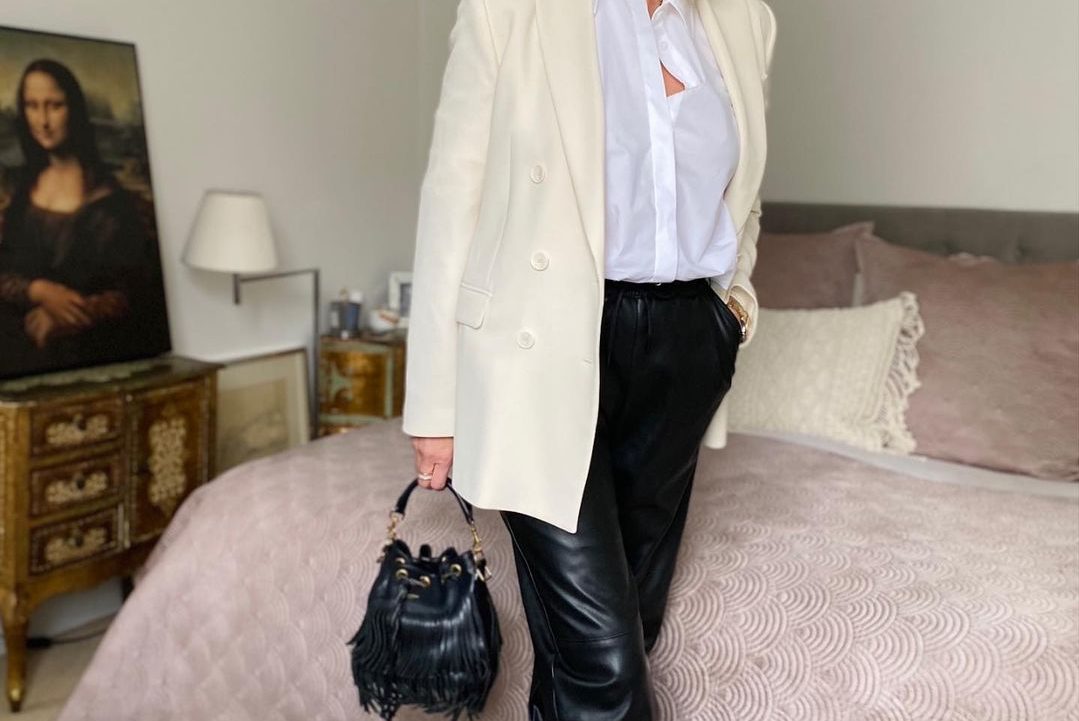 Credit: @kazzstyle_ via Instagram
Don't shy away from any garments that catch your eye because you don't think you can pull them off – give them a go! Push the envelope of fashion, forging your own style that suits you. Your clothes are a representation of your personality, after all, so wear whatever floats your boat.
An overuse of cardigans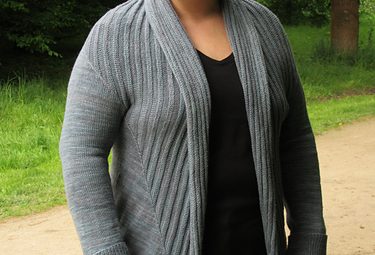 Credit: u/delia525 via Reddit
Many women wear cardigans all throughout the year. Not because it's cold, but because they want cover up any flabby arms. Don't fall into this trap – layering more clothes onto your frame will only make you look bigger. Own your body, whatever size you may be – your confidence will speak volumes.
Failing to accessorize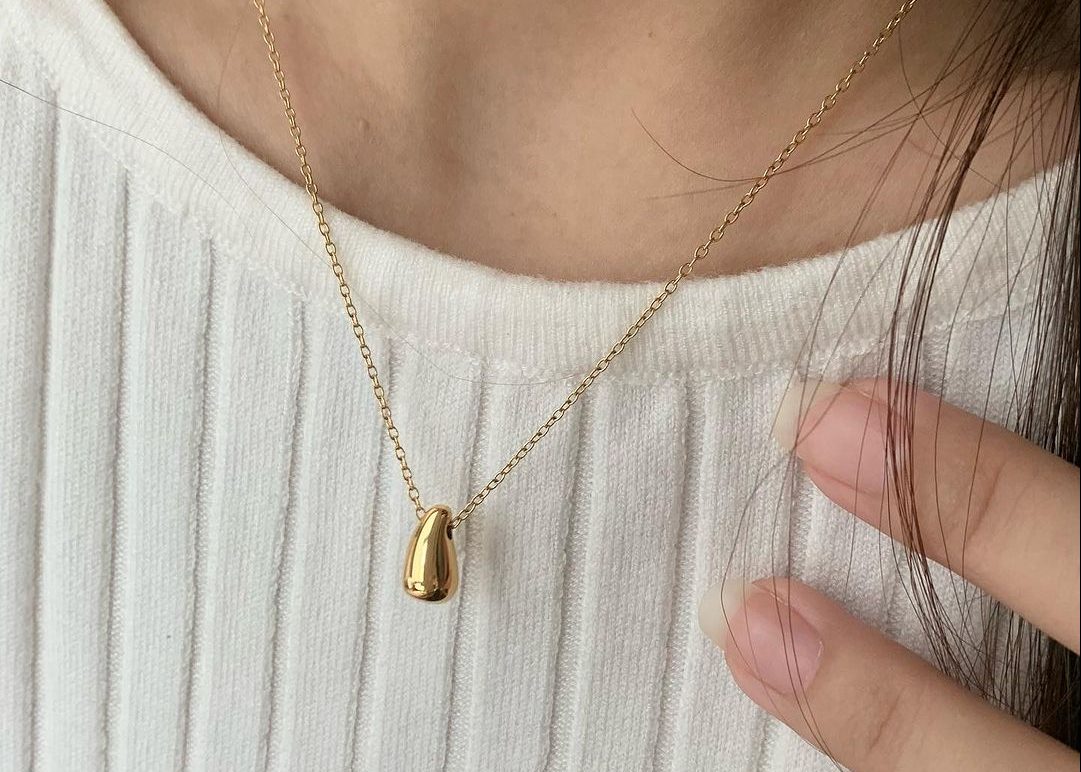 Credit: @cava.andco via Instagram
Accessories can make or break an outfit. Adding some intricate, light-catching details can draw in the eye, drawing attention away from any problem areas. Dainty pieces of jewelry are your best bet, ensuring that the colors match the rest of your ensemble. Never underestimate the power of a necklace!
Too many accessories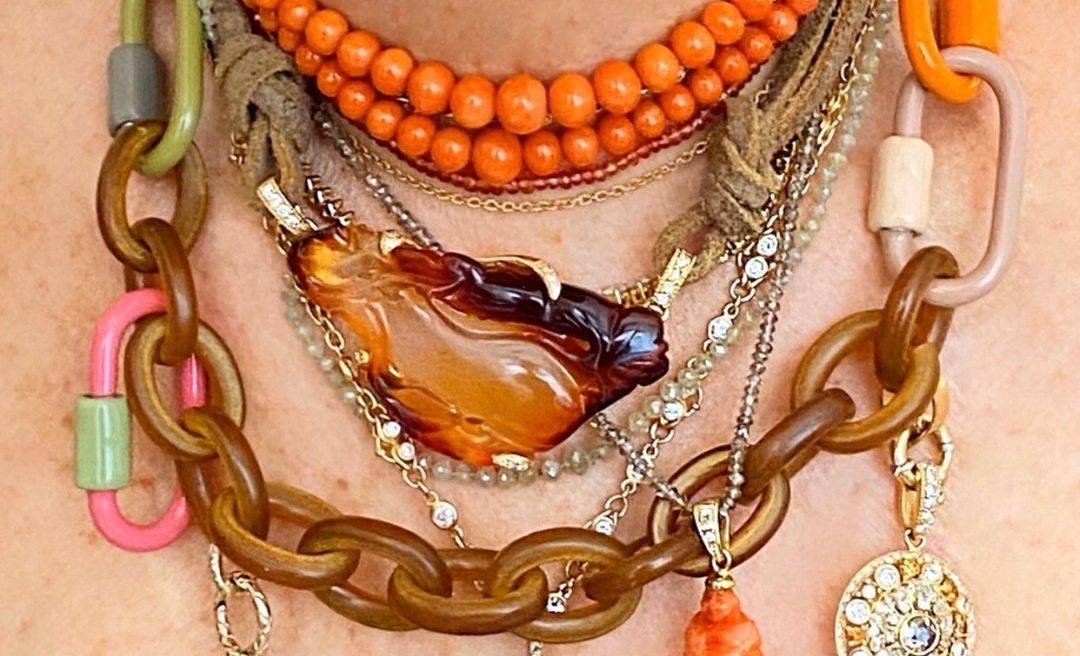 Credit: @cynthiaroseny via Instagram
While you want to make sure you accessorize, be careful about overdoing it. Wearing large, chunky necklaces and dozens of hefty bracelets isn't flattering in the slightest. Not only can they clash with the rest of your outfit, but they'll also overwhelm the onlooker, giving the illusion of dreaded frump.
Chunky purses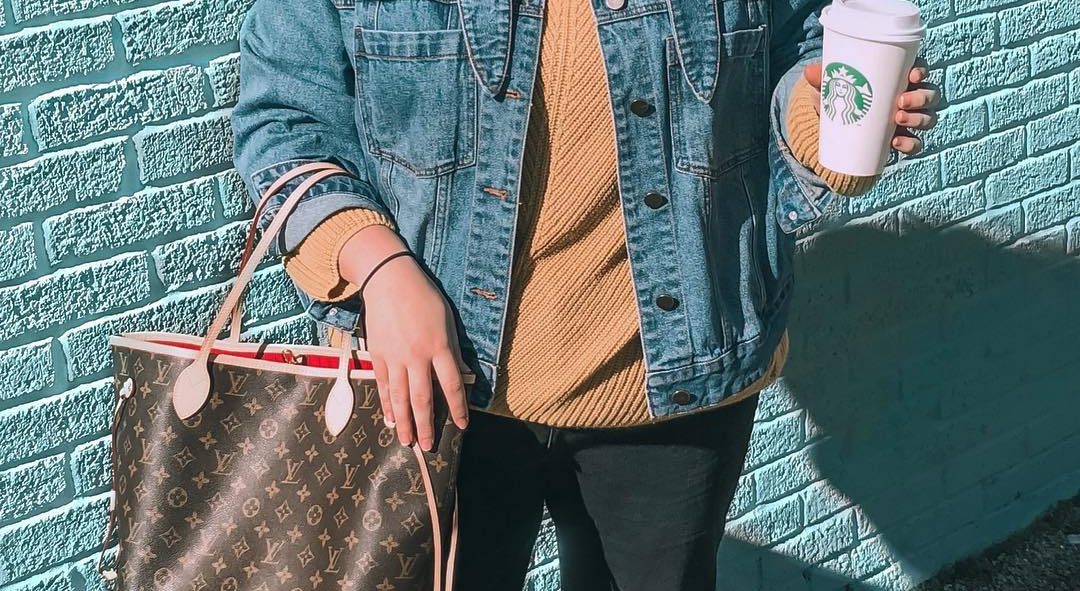 Credit: @victoriapardue via Instagram
Believe it or not, but your purse choice can influence your level of frumpinesss. A big bag, particularly if it's hanging from your shoulder, can add a hefty amount of weight to your frame. Instead of taking a bag that contains everything but the kitchen sink, opt for daintier, lighter purses that house your necessities.
Clunky shoes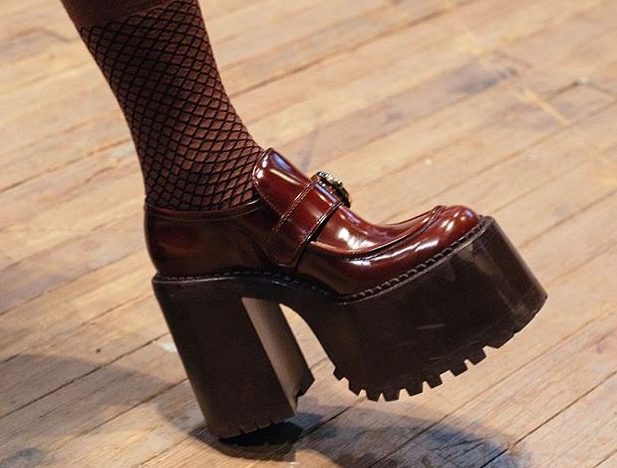 Credit: @lunetteslondon via Instagram
Your shoes are just important as the rest of your clothes. Wearing unflattering, clunky footwear can immediately turn any outfit from fab to drab. Shoes that are larger and darker than the rest of your outfit will draw the eye downwards, shortening your overall frame.
Tees with prints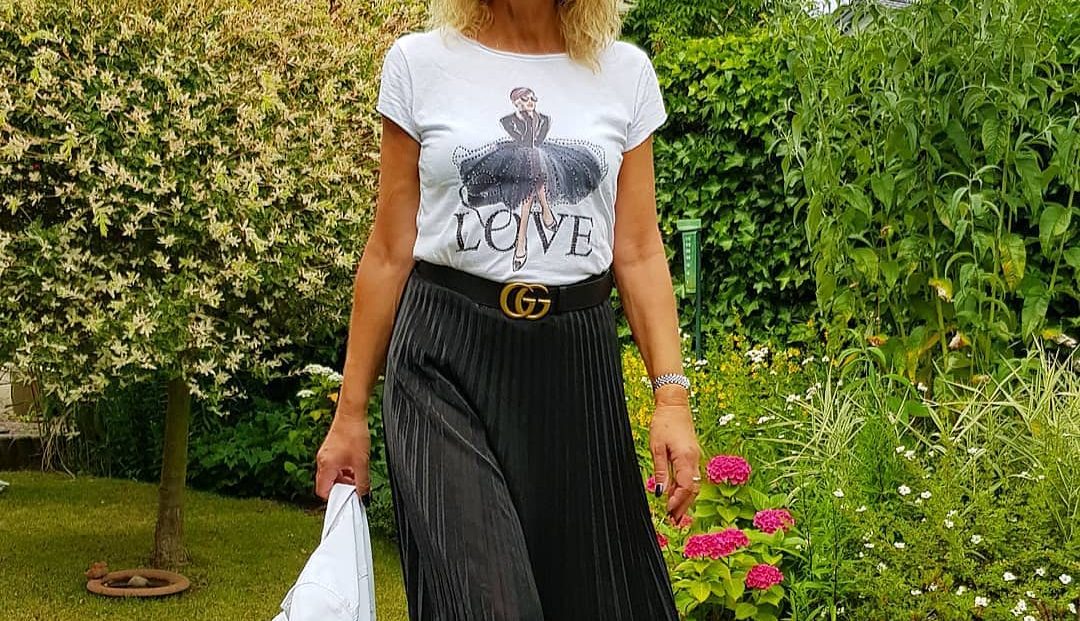 Credit: @renili62 via Instagram
A key mistake many middle-aged women make is wearing t-shirts with prints on. Brand logos, florals, and abstract designs may look appealing on the hanger, but they do little for your shape once you're wearing them. Besides, these tees display a lack of effort, showing that you simply grabbed the first thing you saw before leaving the house.
Tent tops and ponchos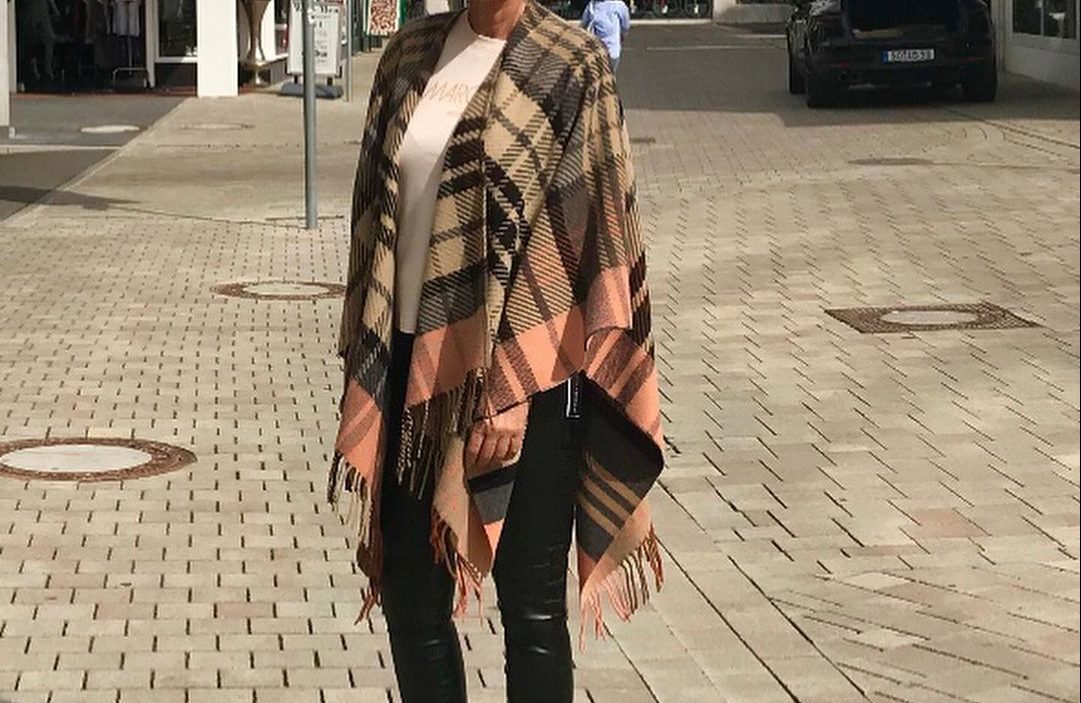 Credit: @soebine via Instagram
You can't wear a poncho and expect to show off your figure. These garments feature excess amounts of fabric, drenching you in huge amounts of material. They're the biggest enabler of frump, adding a huge amount of volume to your frame. Instead, wear body-skimming tops that keep everything sucked in.
Ill-fitting shorts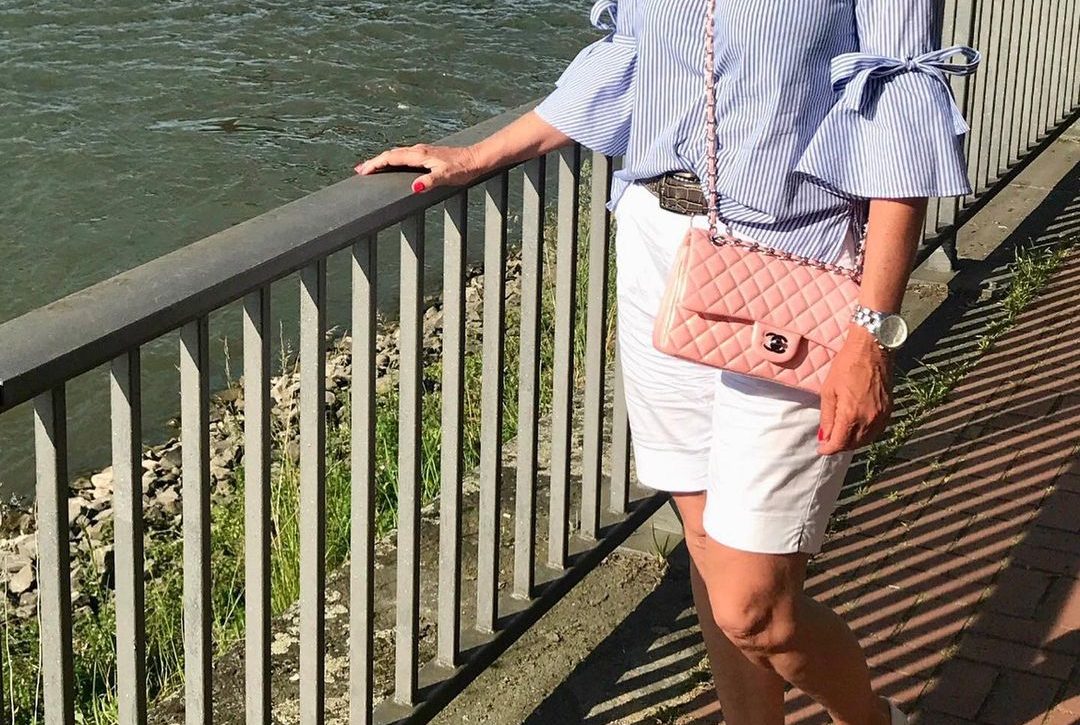 Credit: @soebine via Instagram
If you're going to wear shorts, you need to make sure that they fit properly. If they're too tight, you'll have a pouch of belly fat on display – hardly a flattering look. You also want to make sure that the garments aren't too long. If they're a bit lengthy on you, consider rolling them up for a more fashionable look.
Being too matchy-matchy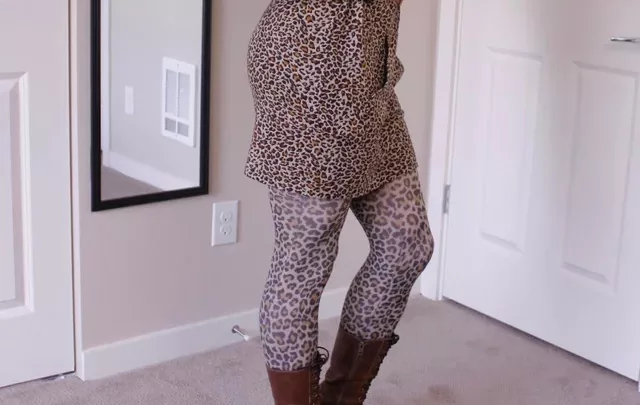 Credit: u/Alexis2Night via Reddit
When you find a print that suits you, it can be tempting to incorporate the design into all of your garments. However, doing so will have the fashion police hot on your heels. You need to break up colors and patterns in order to create a slimming look, failing to do so will bring on the frump.
Capri pants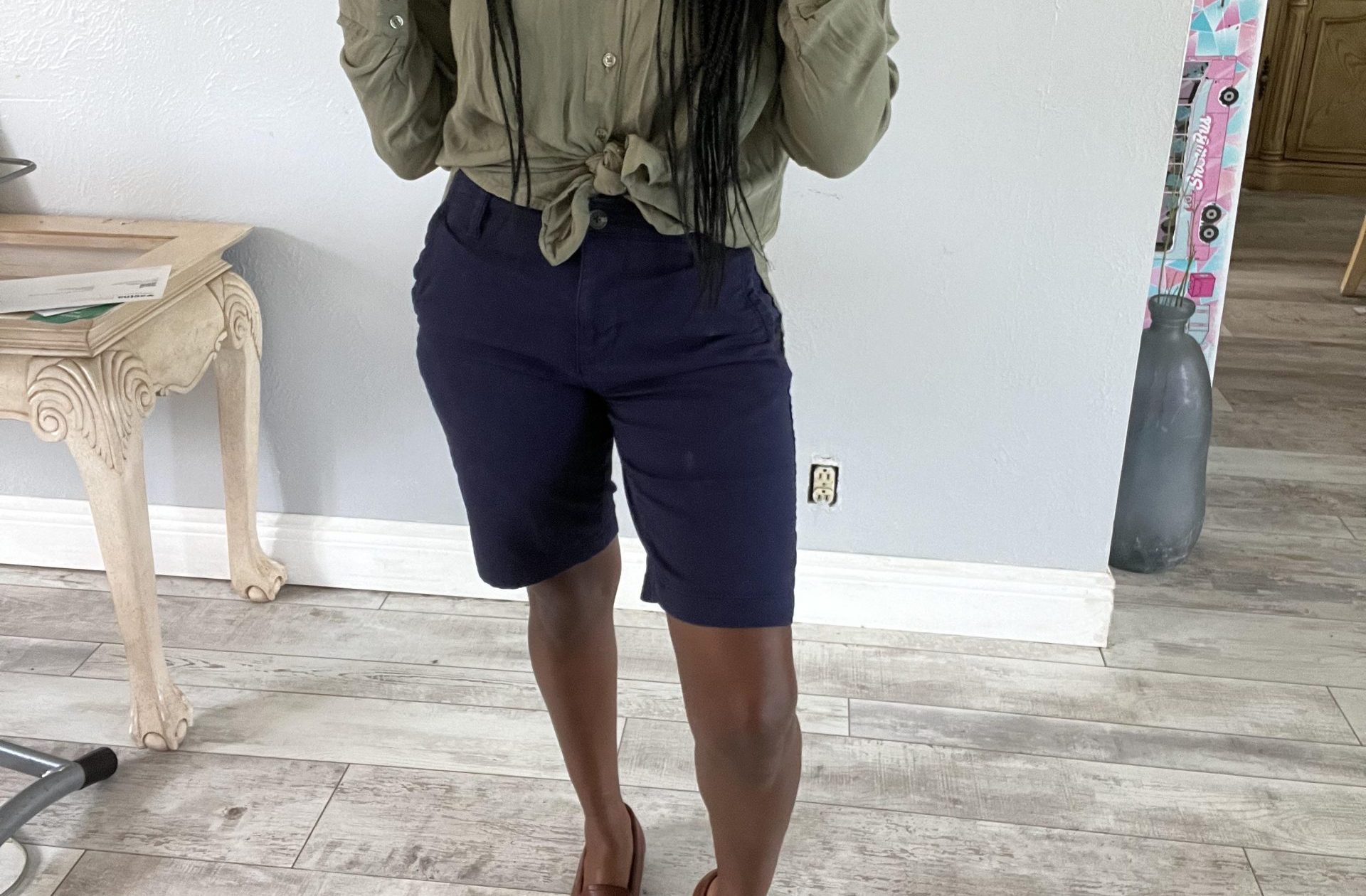 Credit: u/Allthingsmac via Reddit
These style of pants cut off the leg at an unflattering length, making your legs look larger than they actually are. The ideal length for pants is at the smallest part of your leg – anywhere else will draw the eye to your problem areas. If you're worried about looking frumpy, it's best to avoid capri pants altogether.
Loud pants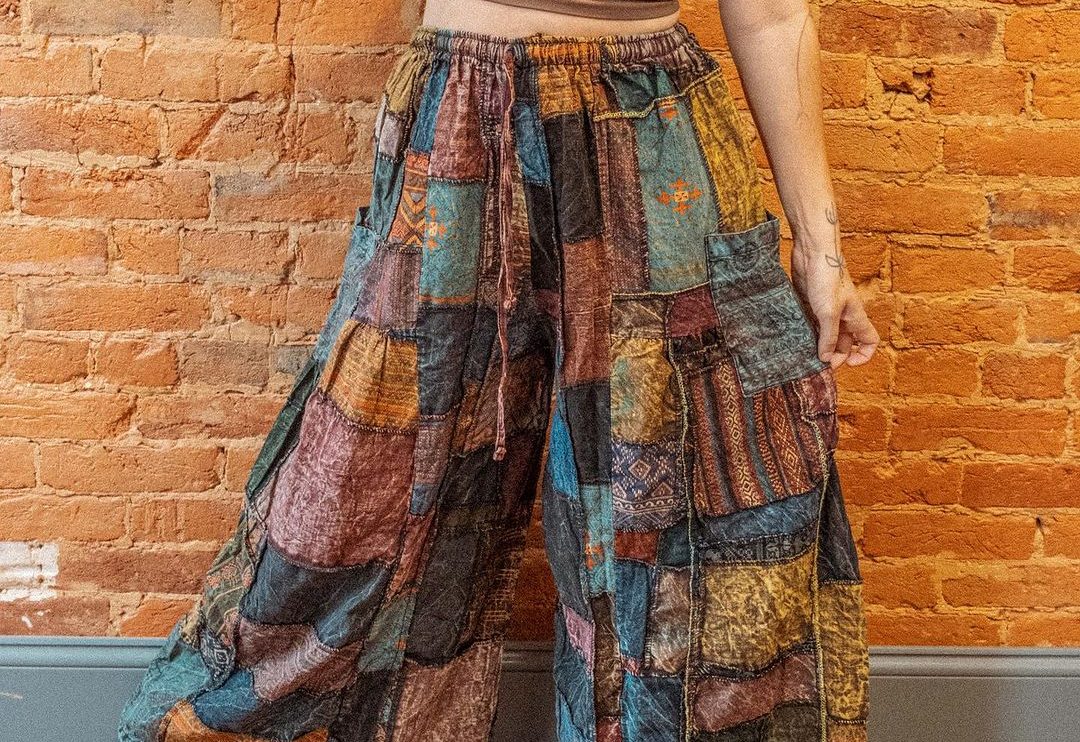 Credit: @gardenbelleshop via Instagram
If you're trying to look slim and sophisticated, avoid printed pants. Prints are, as a rule, very tricky to effectively pull off, with the pattern stretching around your leg. If you insist on wearing a printed pant, opt for dainty little polka dots for a more appealing look.
Patterned stockings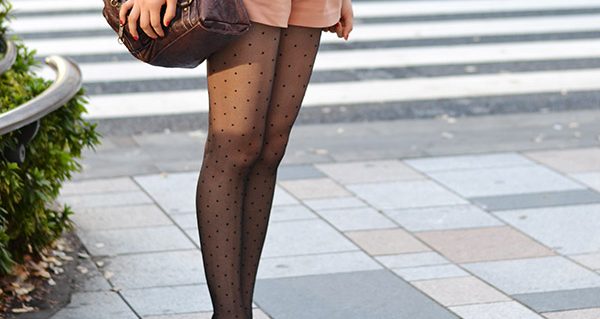 Credit: u/cauchy-euler via Instagram
No matter your discomfort at showing your legs, you should always avoid patterned stockings at all costs. They're outdated, out of fashion, and extremely frumpy. If you're leg-conscious, consider wearing a longer skirt, or wear sheer black stockings, instead – just never, ever go for patterned ones.
Hip pockets
Credit: @parmo.dharma via Instagram
Pants with side pockets are so 90s it hurts. If your goal is to look like an elegant, modern woman, it's best to stay far away from pants with hip pockets. Naturally, they make you look wider, as well as shortening your frame. Besides, what are you really going to be keeping in those baggy pockets, anyway?
Not wearing a belt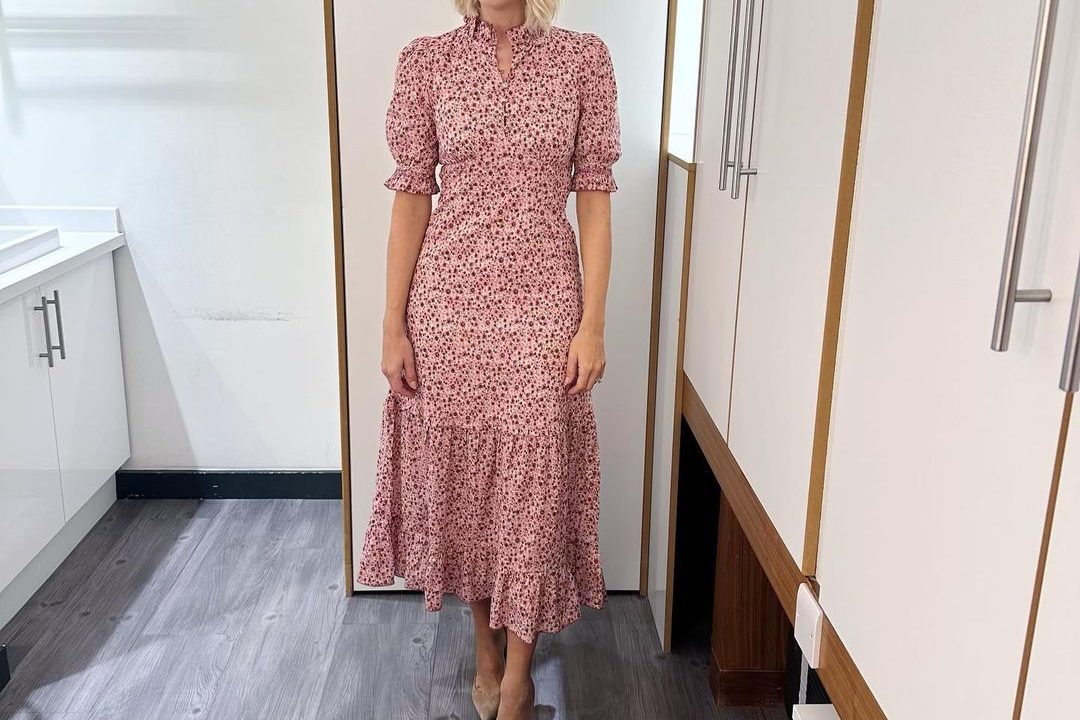 Credit: @hollywilloughby via Instagram
If you're wearing an oversized shirt or dress, consider pairing it with a fancy belt. It'll prevent your top half from being too flowy, tightening the shape of your waist. Of course, make sure that the belt you choose matches the rest of your outfit – you don't want any clashing colors.
Buttoned-up shirts
Credit: @defined.escape via Instagram
Don't be afraid to show a bit of skin! Wearing shirts with the top button done up is appropriate for some functions, but more often than not it can make you seem overly formal and stuffy. Undo a button or two, it'll break up the fabric and help to fight the frump.
Not tucking in your tops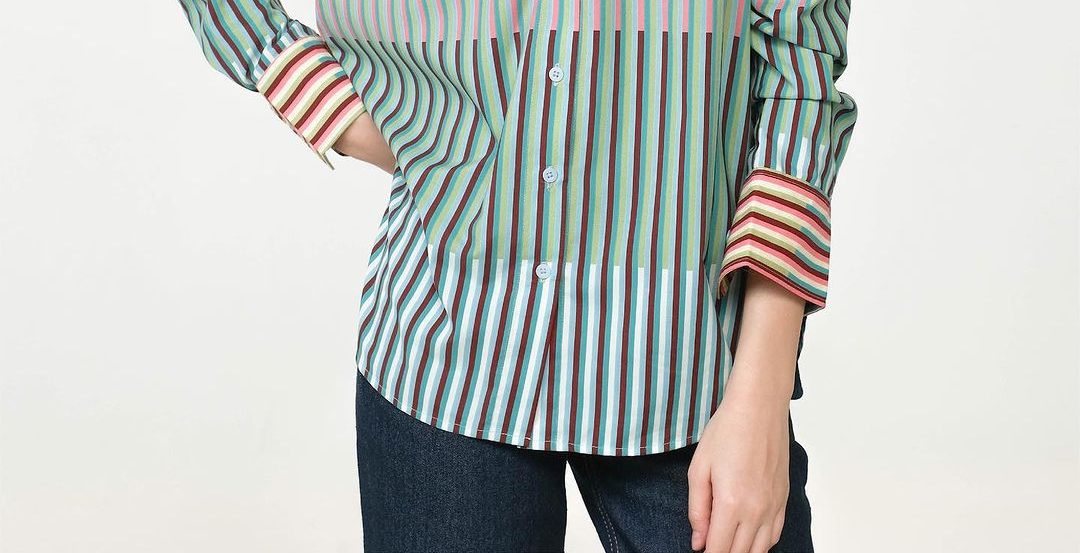 Credit: @wearekyrra via Instagram
A quick hack to combat frump is to tuck in your tees. Wearing a gorgeous striped shirt paired with a nice pair of jeans is a classic look that never goes out of style, but you can elevate it further by tucking the top into your waistband. It'll draw the eye inward, making you look slimmer.
Not tailoring your clothes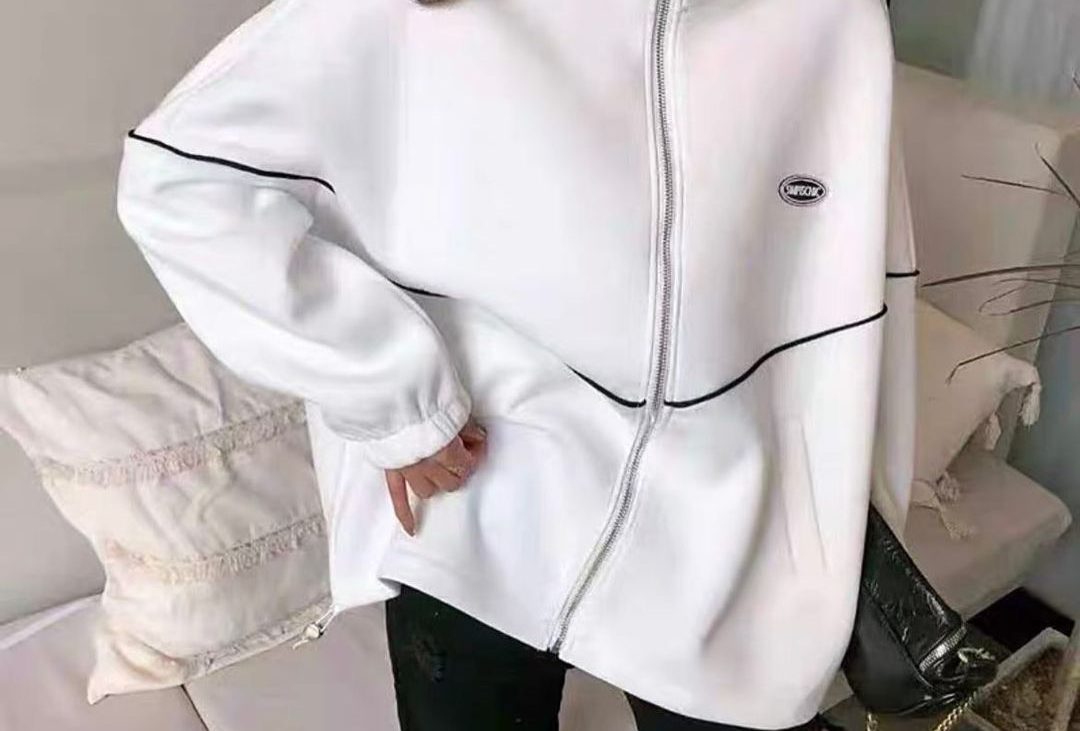 Credit: @ggirls_guide via Instagram
If you've got that one statement jacket that you love – but it no longer quite fits you, consider taking it to a tailor. Handing it over to a professional can completely transform how the garment sits on your body, flattering your shape as opposed to hindering it.
Too many layers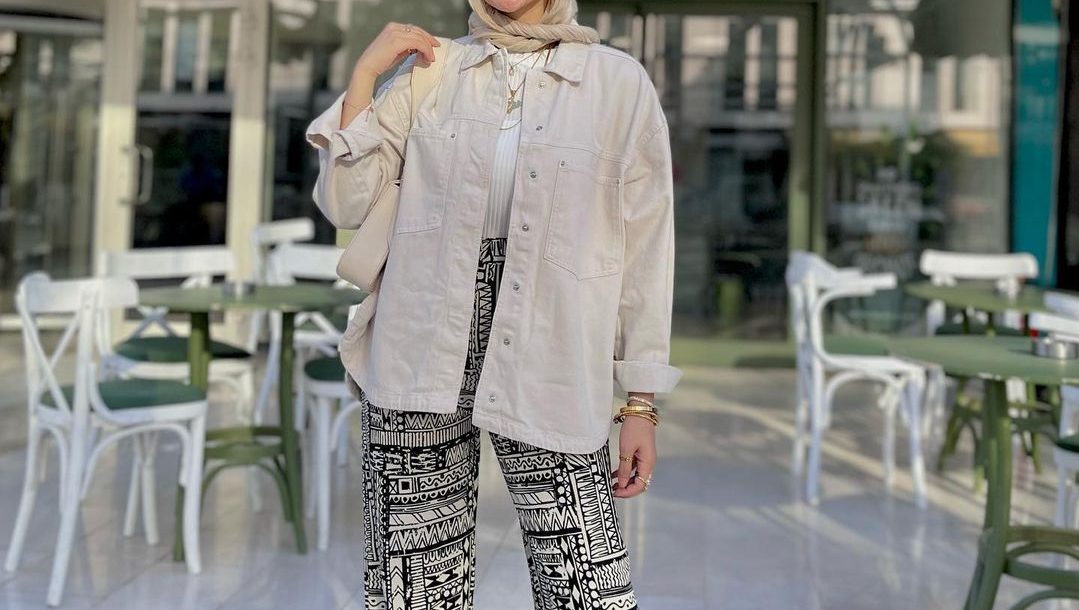 Credit: @ghoufranelsheshee via Instagram
While you want some layers, you want to make sure you don't overdo it. A simple rule of thumb is if it doesn't flatter your frame, get rid of it. You can easily get swallowed up in an excess of fabric, with the clothing making you look ten times bigger than you actually are. Remember, simplicity is the key to elegance.
Unbalanced proportions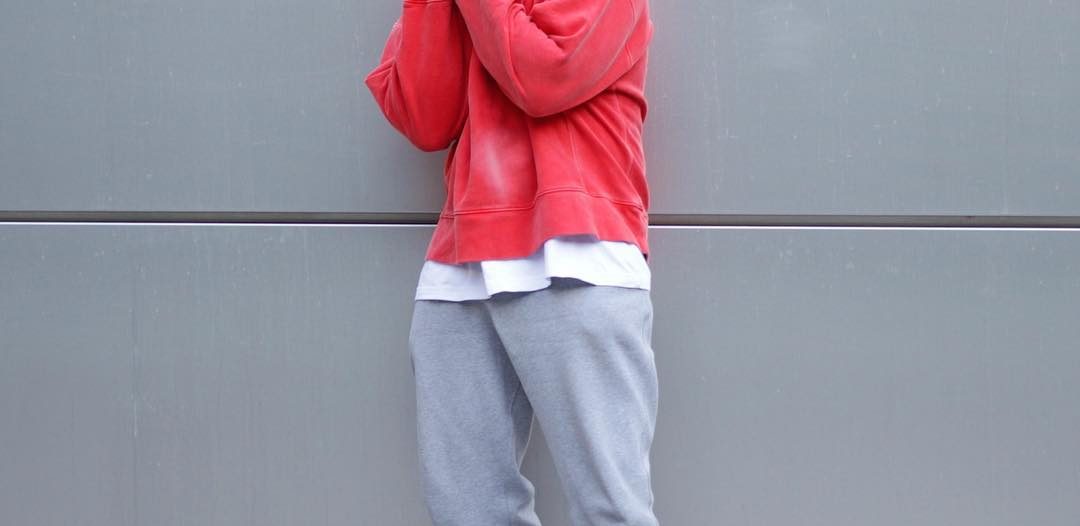 Credit: @manifreshldn via Instagram
If you're wearing an oversize, baggy sweater, you should never pair it with a baggy pair of pants – and vice versa. If you're going to wear a baggy garment, ensure that the rest of your outfit is skin-tight. It'll create a flattering illusion, making your slim parts look even slimmer.
Shoulder pads
Credit: @short__kat via Instagram
Shoulder pads were an iconic fashion staple in the 80s. Thankfully, fashion trends have moved on since then. Nowadays, they make you look more like a football player than a chic woman. Ultimately, shoulder pads make you look top-heavy, creating an unflattering body shape.
Failing to style your hair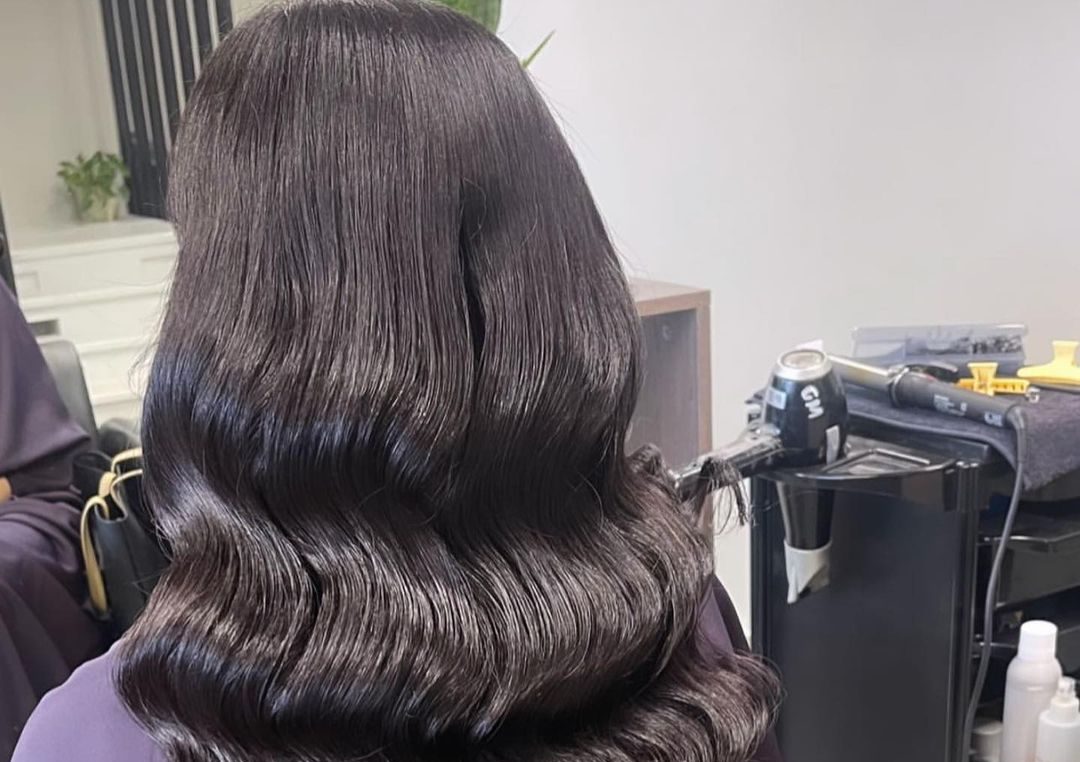 Credit: @gracie15_ph via Instagram
Don't neglect your hair when putting together a fashionable look. If your hair looks frumpy and outdated, so will the rest of your outfit. Ensure that you specifically style your hair to match each and every occasion, going for glamorous curls for fun events or a sleek ponytail for more formal affairs.