Cake dress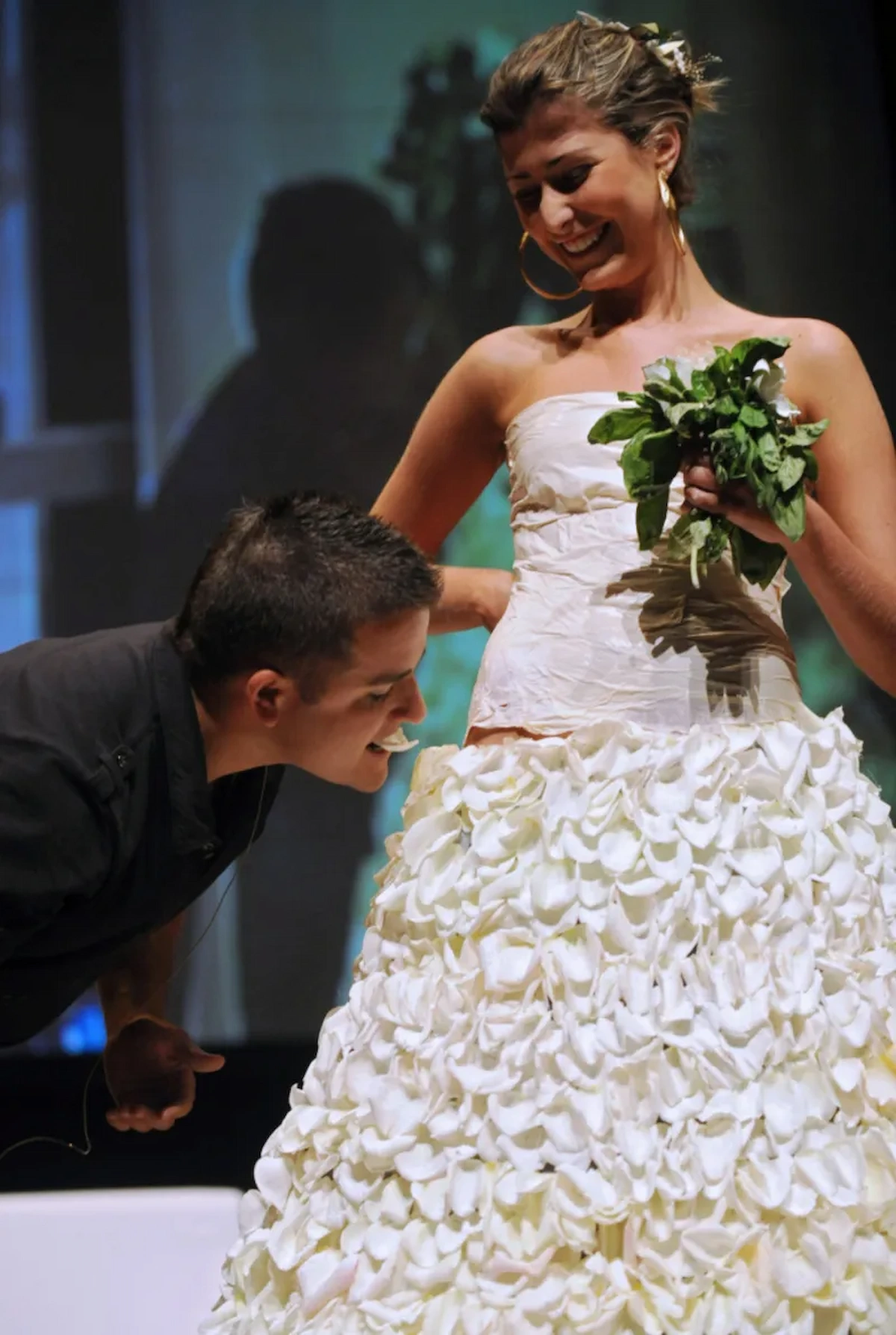 Credit: Getty Images photo by RAUL ARBOLEDA/AFP
Aside from the happy couple, the cake and dress are some my favorite things at a wedding. In a stroke of genius, this bride has combined them both for a wedding dress that's good enough to eat. While, eating cake off another person is quite strange, her husband seems to like it.
Something blue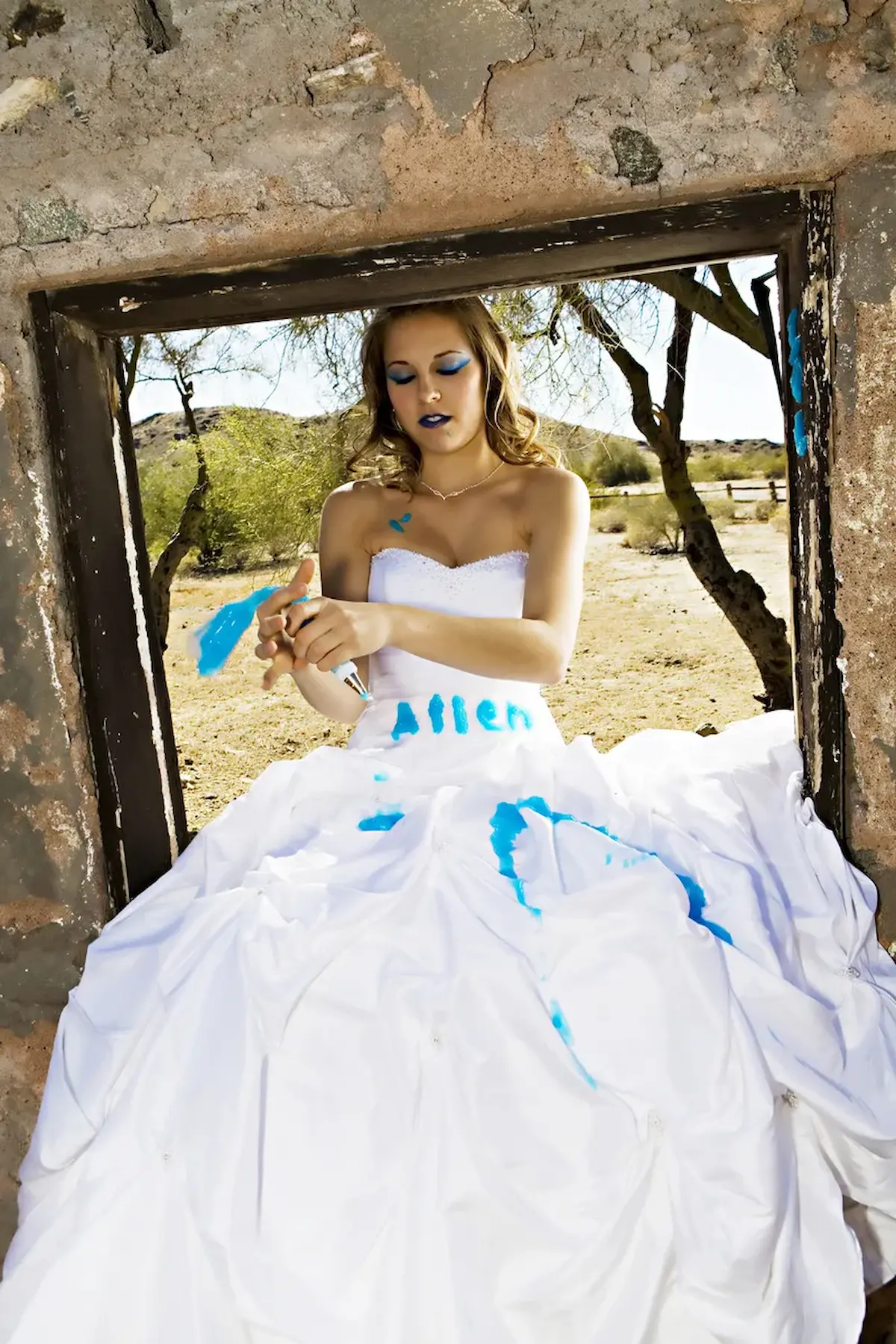 Credit: Getty Images by zysman
Everyone knows the "something old, new, borrowed, and blue" tradition. The blue item symbolizes fidelity and purity. While it's not clear who Allen is, whether it's the bride's or the groom's name, this bride might be expressing her dedication to tradition at the expense of her dress.
Light it up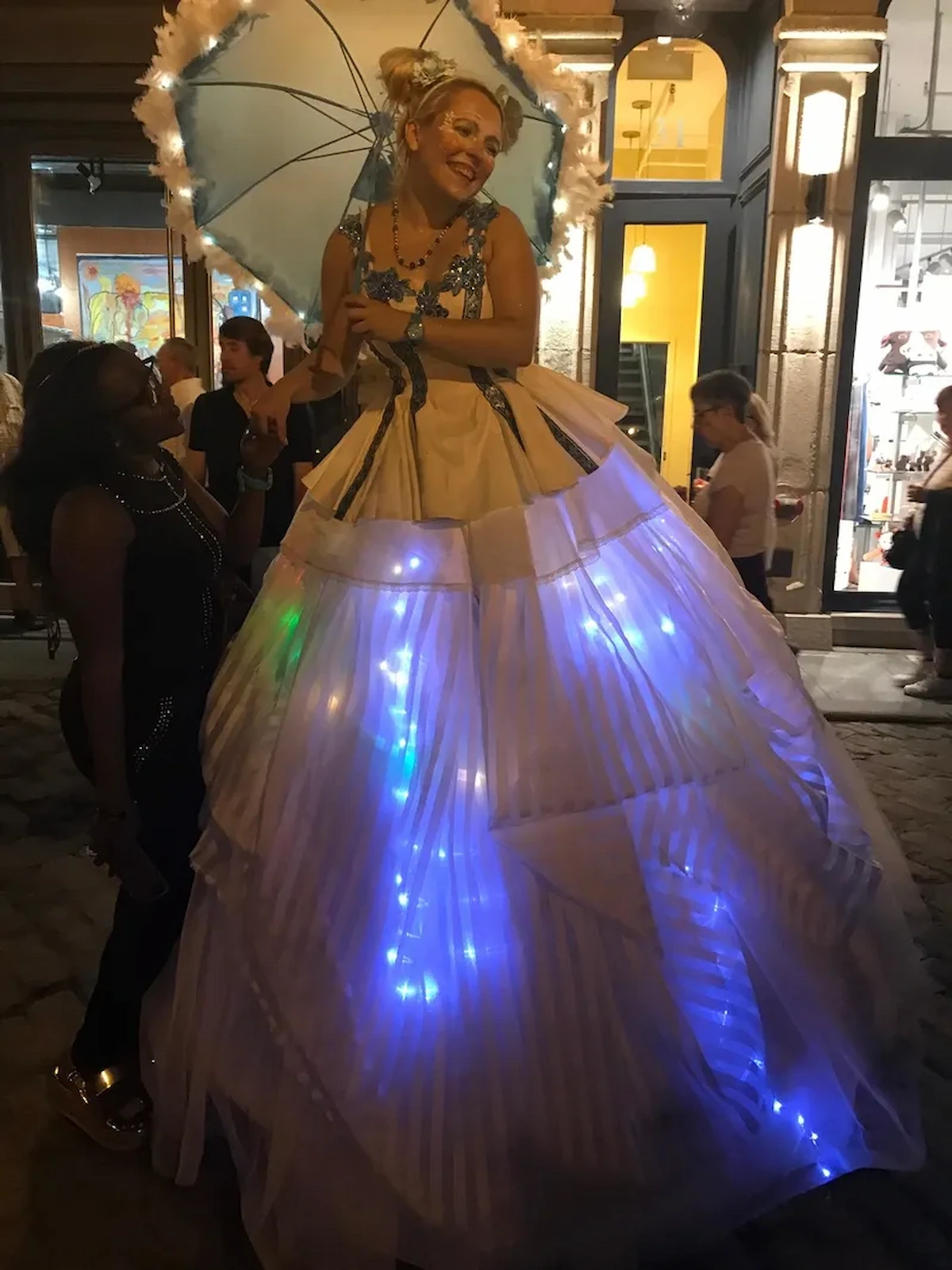 Credit: Alamy, Stock Photo
Every girl dreams of being a fairy princess, and although it usually fades as they grow older, there is an exception. The day a girl becomes a bride is the one moment when she can truly embrace her dream and what better way to do it than by wearing a wedding dress with fairy lights.
Royal purple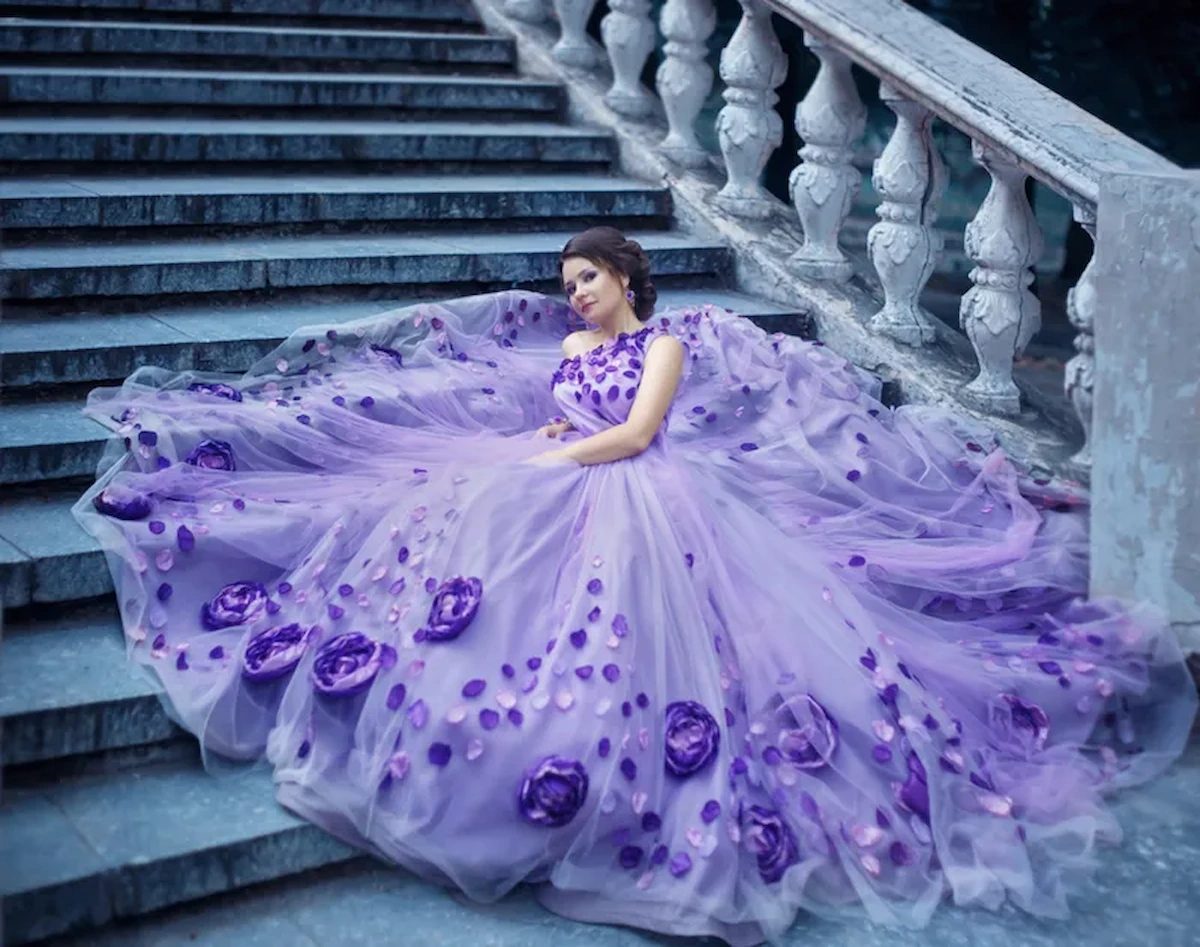 Credit: Getty Images photo by Kharchenko_irina7
Purple represents royalty, and this bride knows it. She doesn't mind wearing a lavish gown embellished with flower petals, showing her regal nature and uncompromising standards. However, even if she had opted for the traditional white dress, it would be obvious that she's the bride. She would effortlessly capture everyone's attention.
Fairytale bride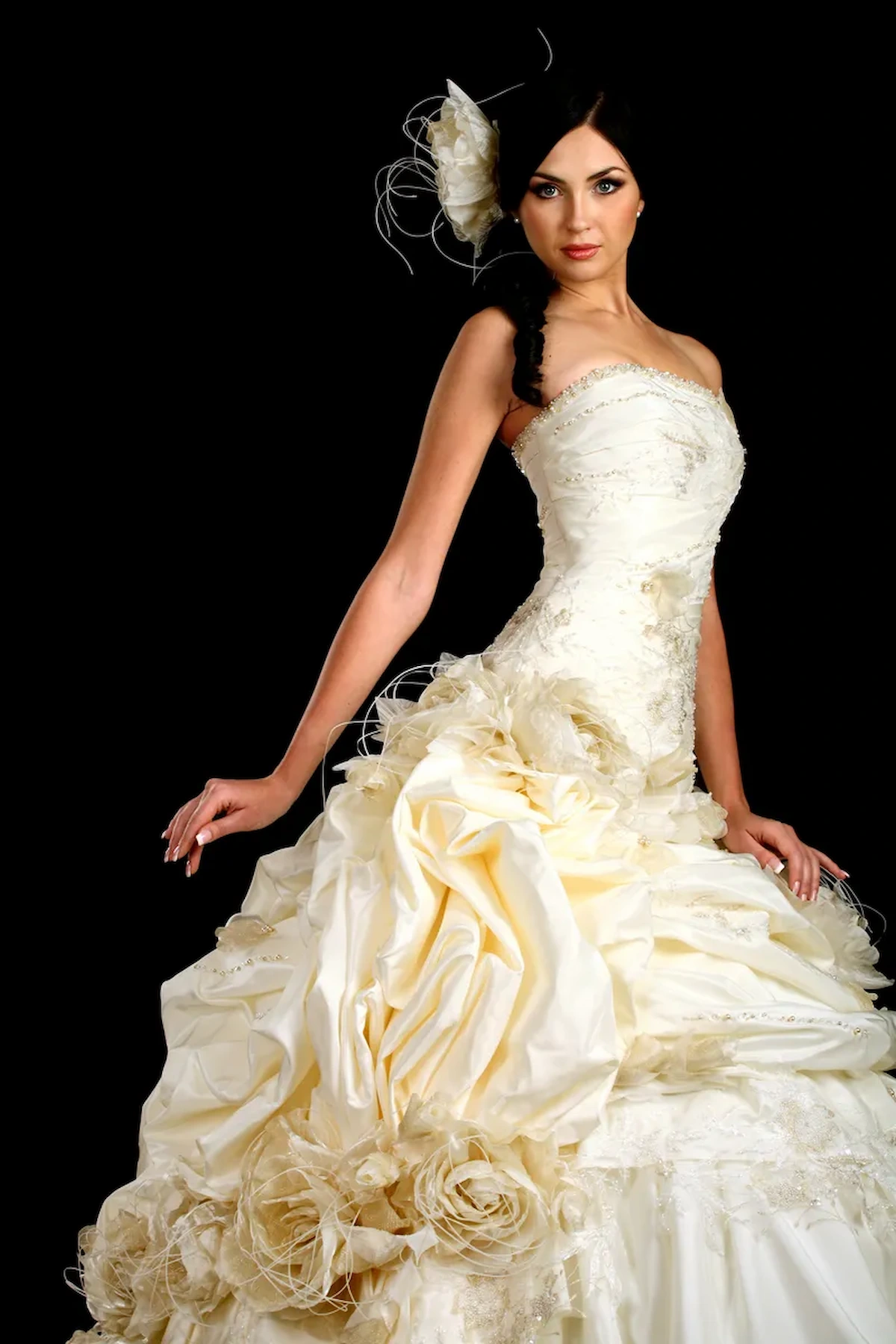 Credit: Shutterstock
Every bride is different, and this bride knows it, taking the opportunity to express herself with this Cinderella-themed dress. She is naturally beautiful and doesn't need a themed dress, but it certainly adds a unique twist. She looks as if she came straight out of a fairy tale.
Go big or go home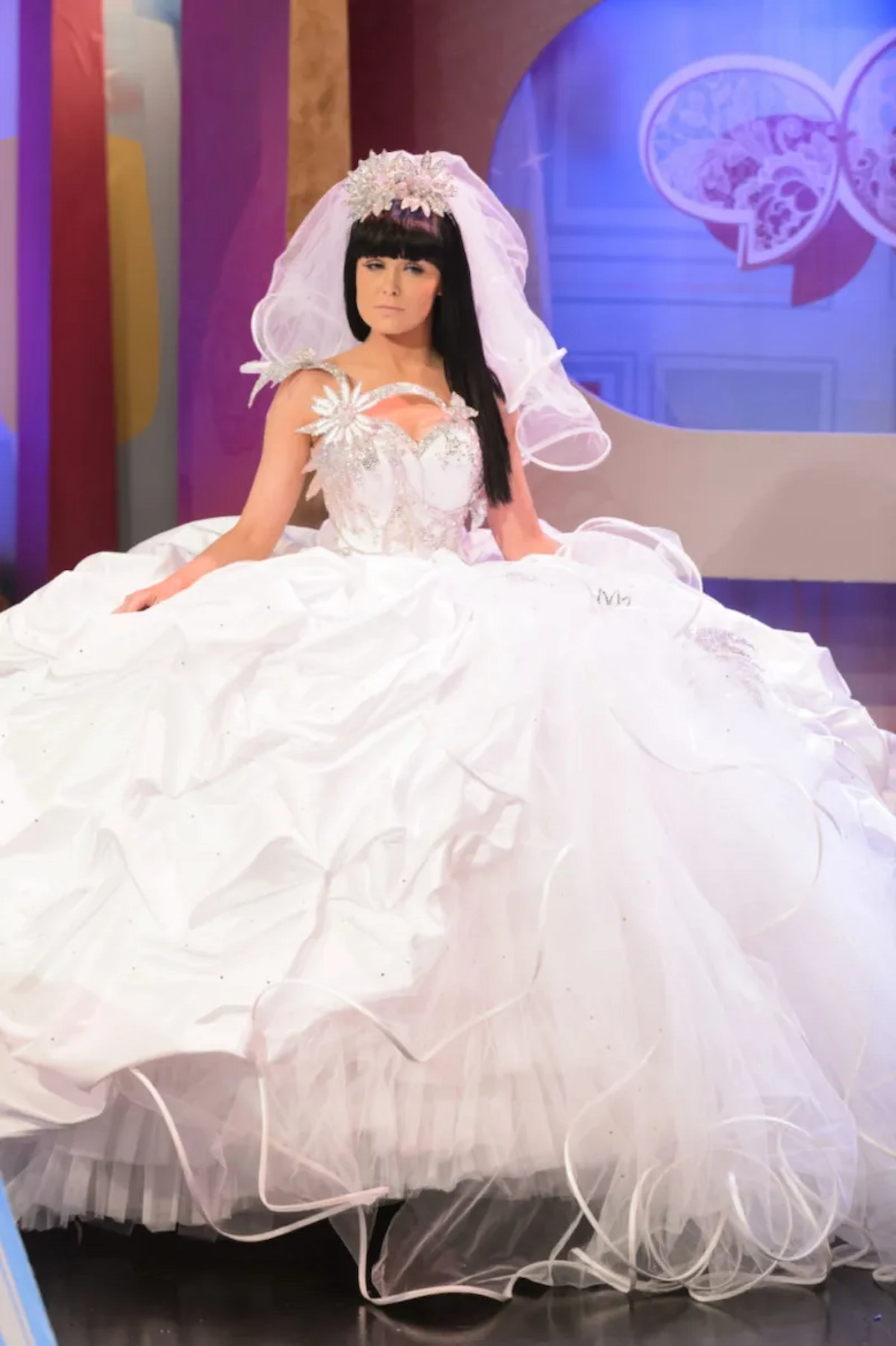 Credit: Shutterstock photo by Ken McKay
This grand dress makes quite a statement. No one will be able to come near, and the groom won't be able to kiss the bride after the "I Do" part. With its impressive volume, this dress guarantees that her makeup and everything else will stay intact, which is great. The only thing we're wondering about is how she's going to dance after the ceremony.
Balloon dress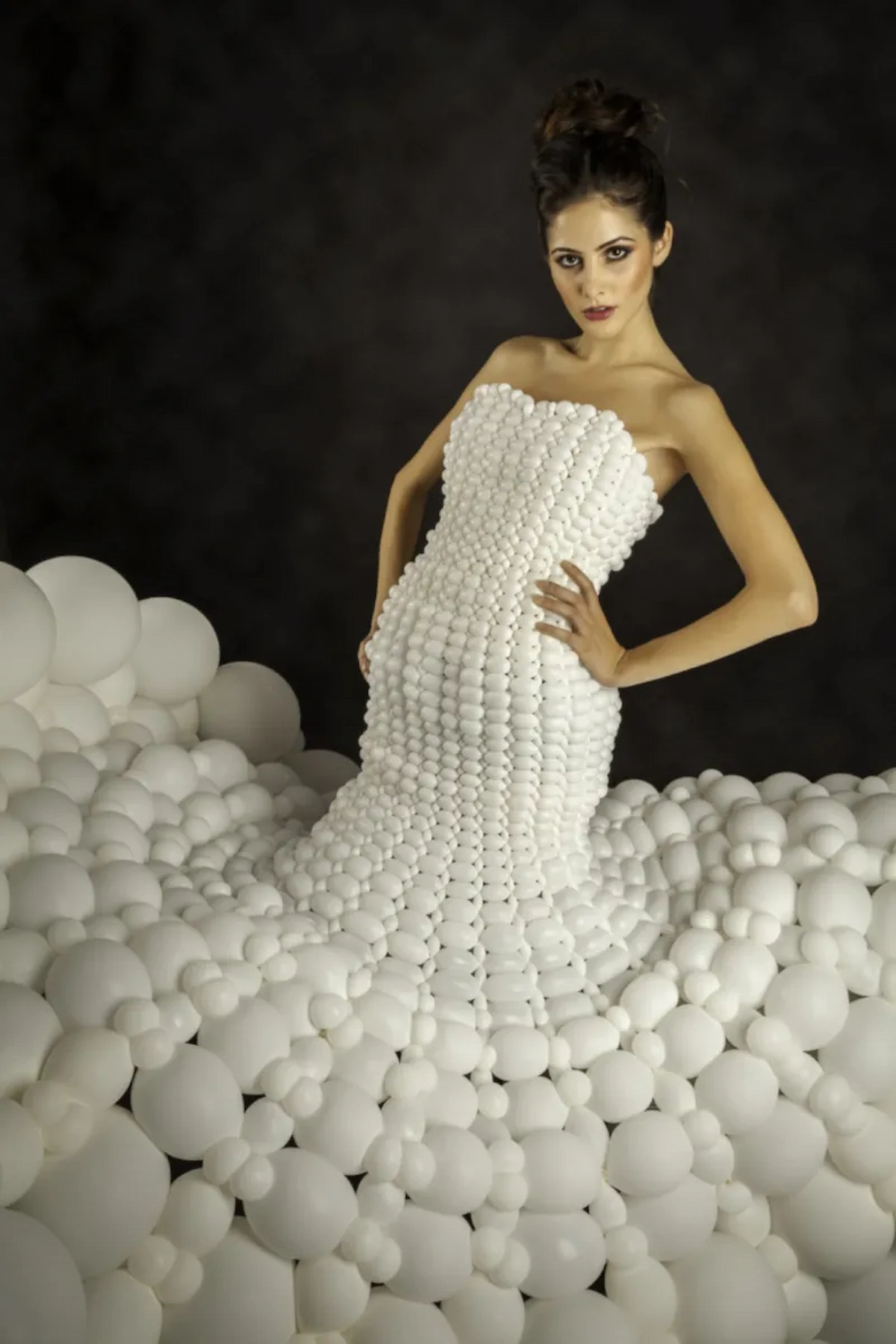 Credit: Getty Images photo by JayBoivin
A beautiful and creative wedding dress, providing nobody comes close to it with a sharp object. It's a good thing the balloons aren't filled with helium, otherwise, the bride would be too busy floating around the room to say "I Do". While it looks amazing now, can you imagine how it would look if the balloons were deflated?
A gothic touch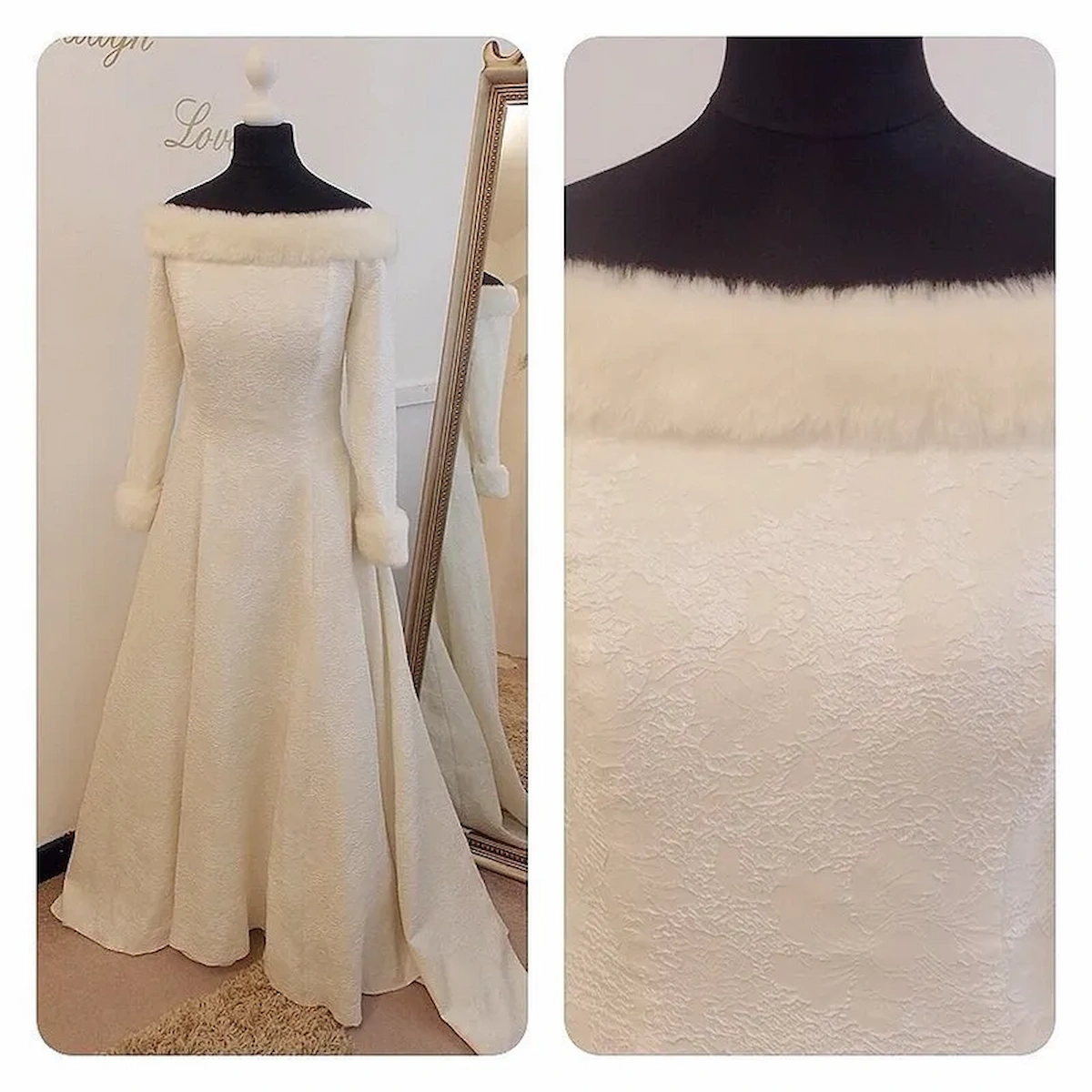 Credit: Instagram, vintagelanebridal
Forget the stereotype that fans of goth only wear black. This unconventional bride didn't shy away from adding a touch of gothic flair to her wedding dress, while keeping the essence of a traditional white gown alive. To truly perfect this look, some gothic or vintage earrings and a bold necklace wouldn't go amiss.
Sustainable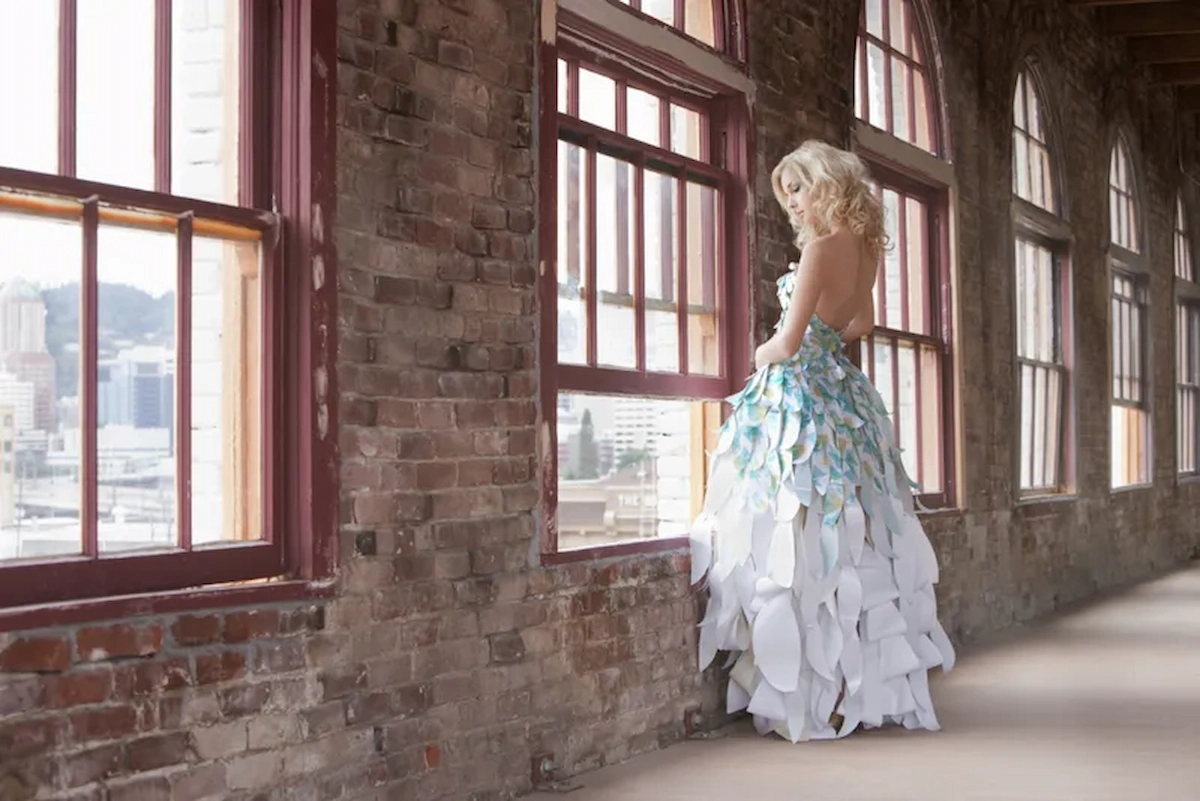 Credit: Getty Images photo by quavondo
Sustainability is the name of the game. This bride cares about the planet, which is why her wedding dress is made from paper. We can't help but wonder if this unique dress could find a new purpose in the future, perhaps by being passed down to her daughter. It's heartening to see sustainability and tradition go hand in hand.
Día de Muertos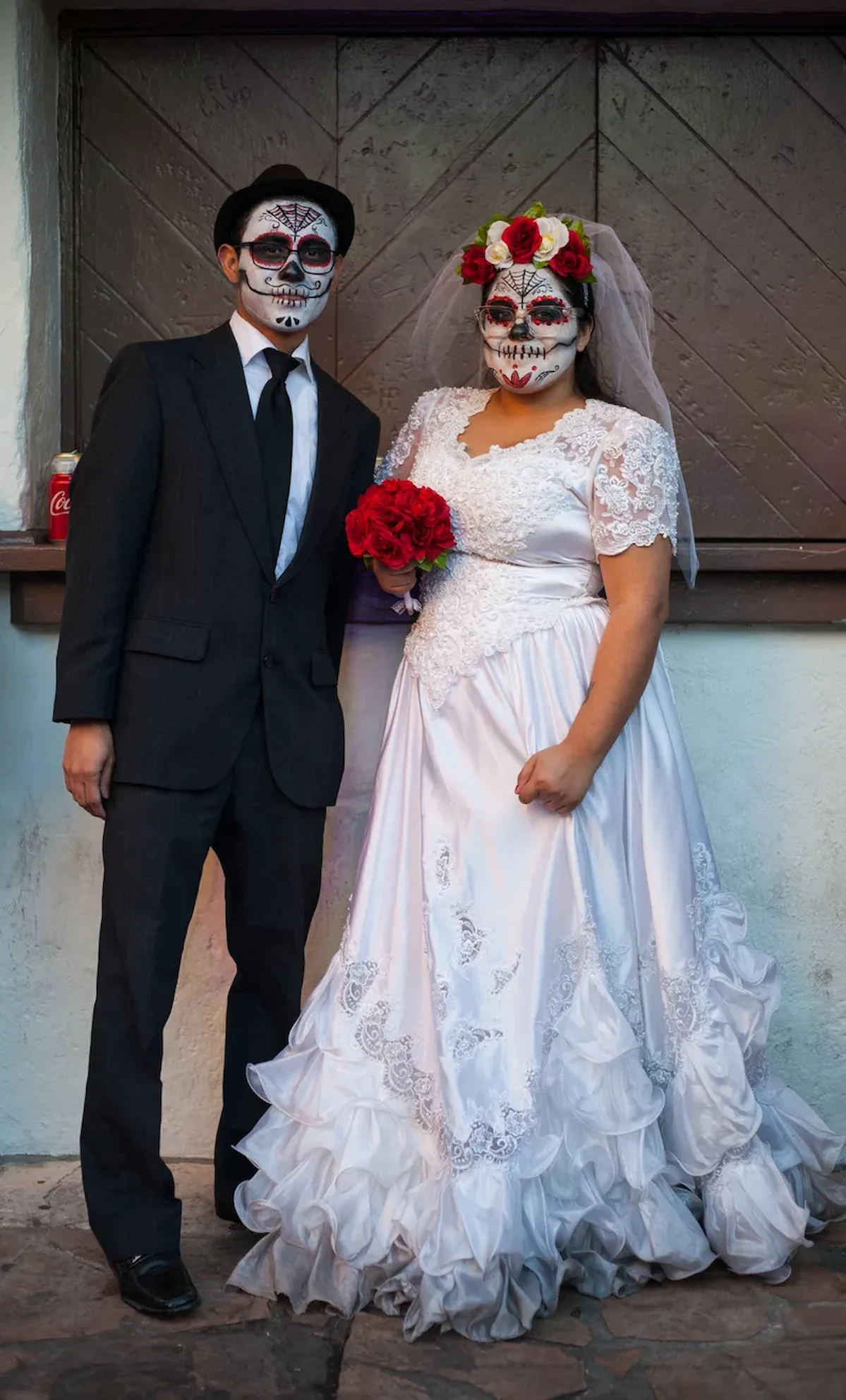 Credit: Shutterstock
The right hair and makeup are essential for Dia de Los Muertos, also known as the Day of the Dead, and your wedding day. It's even more important, when you bring the two traditions together. With vibrant flowers that would put a garden to shame, this bride knows how to create a truly unique look.