If you have ever stayed at a guys house and had nothing to wear the next day, or if you just like to steal clothes off your boyfriend, you will know just how huge their clothes can look when you try them on. He always seems to hand you the largest baggiest garment he can find, clearly chosing one he is not too fond of because the chances are he won't be getting it back 😉
Advertisement
Well don't worry, all is not lost as we are here to help. We have put together 10 different ways to wear a mans shirt while still looking cute and feminine. So next time you are handed a baggy sack like garment he doesn't want anymore, you can work some magic and leave him with his jaw on the ground as he sees you work some style magic on it.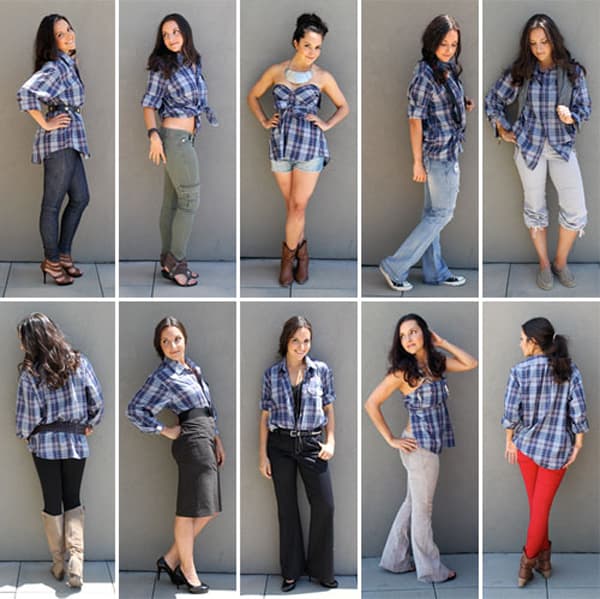 1. The Strapless Sundress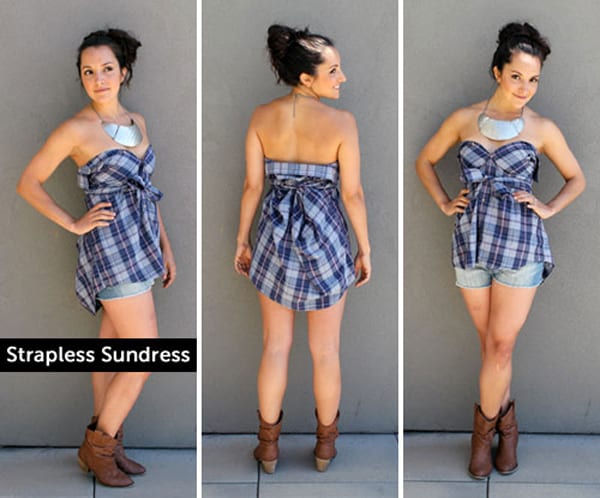 Button the shirt partway up from the bottom as you can see the model has done below. Then take the sleeves and twist them before tying them round your waist. Bring them back to the front and tie them for a cute summer dress look.
-
2. Skinny Jeans and Belt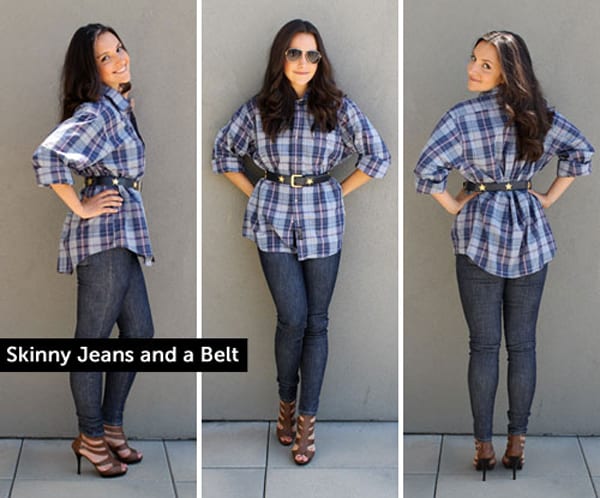 By teaming the shirt with a chunky belt it becomes instantly feminine. All you need now is a cool pair of shades and you are good to go.
Advertisement
3. Sassy Cargo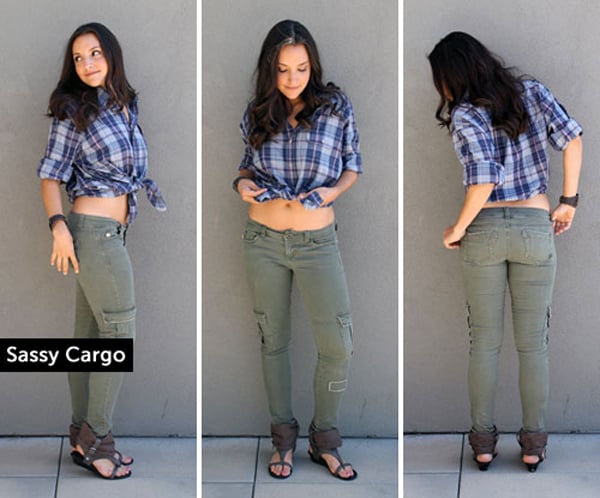 Roll up those sleeves and tie the shirt at the bottom. Daisy Duke eat your heart out.
4. 90's Hipster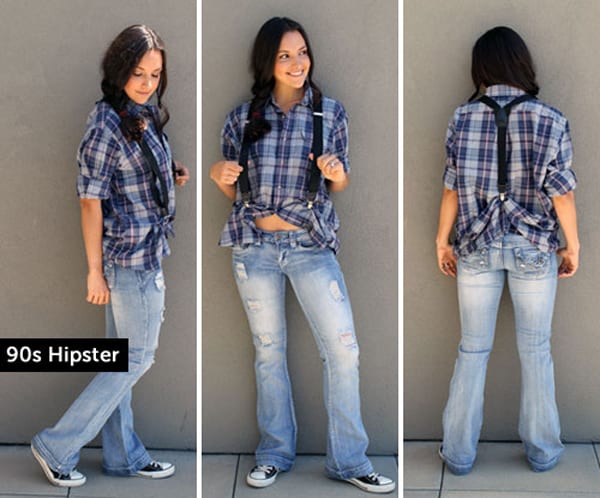 Some loose braces clipped to the front and back of the shirt leave you looking funky fresh.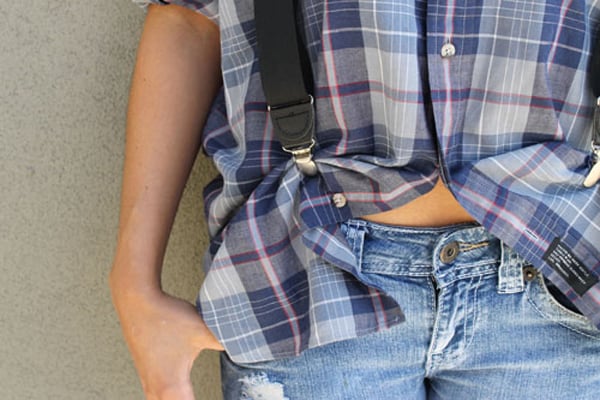 5. I'm on a boat.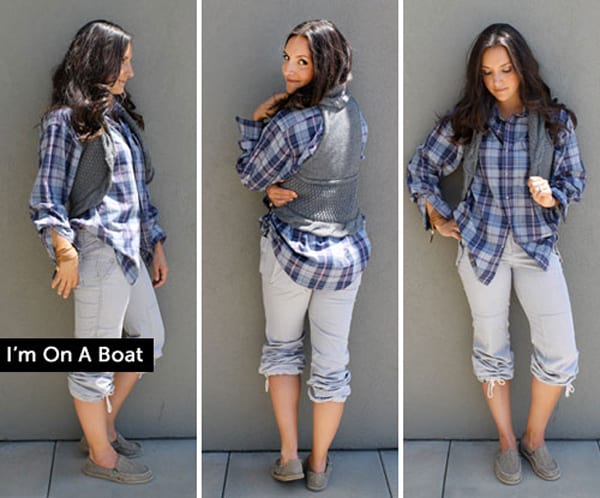 Roll up those sleeves and pin up the sides of "your" new shirt. Team with a cute waistcoat and you are good to go.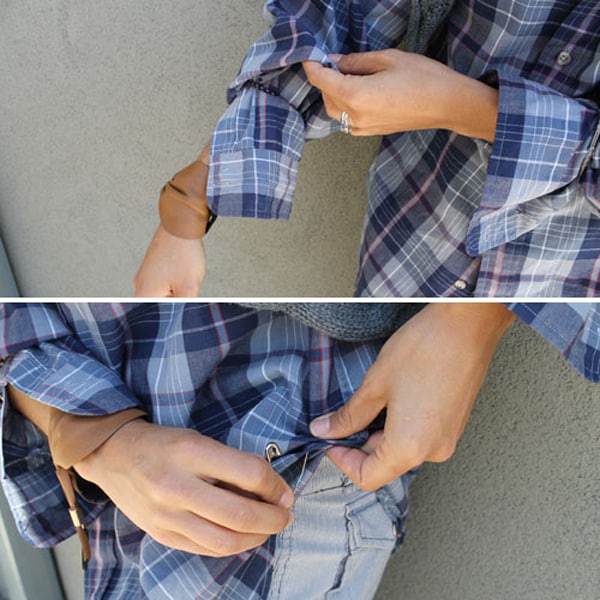 Advertisement
6. City Girl
7. She means business.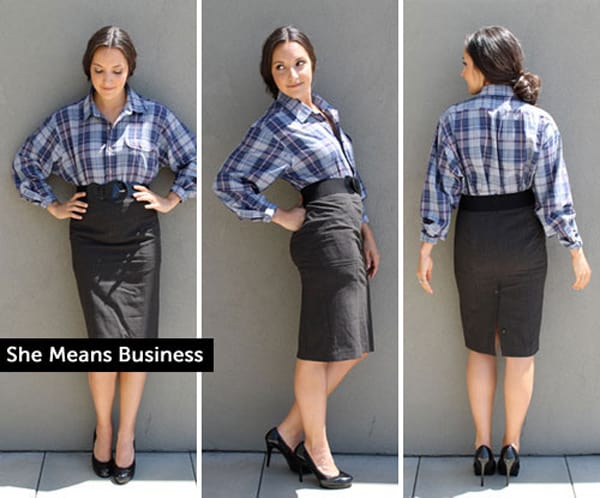 Just tuck it into a sexy skirt with your hair tied back. He will never have seen his shirt looking so good.
8. Bohemian Chic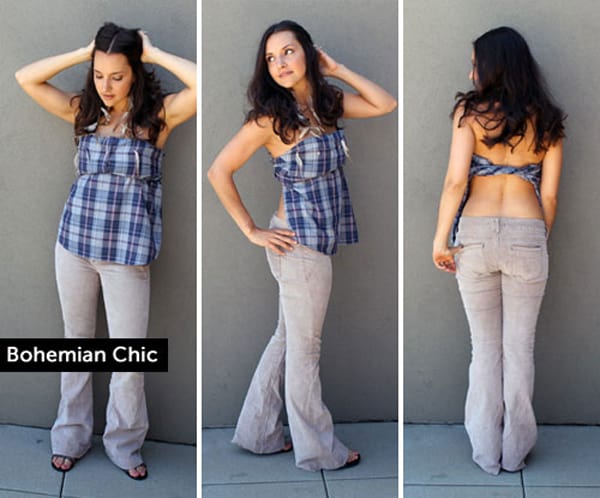 Why not show a bit of back for a change. Button the shirt and roll it at the top. Then tie the sleeves round behind your back and pass them back round the front to complete the look.
-
9. Day and Night

Roll up the sleeves and tuck into a pair of smart trousers. Leave the buttons undone with a vest top underneath.
Advertisement
10. Tshirt and Jeans Upgrade.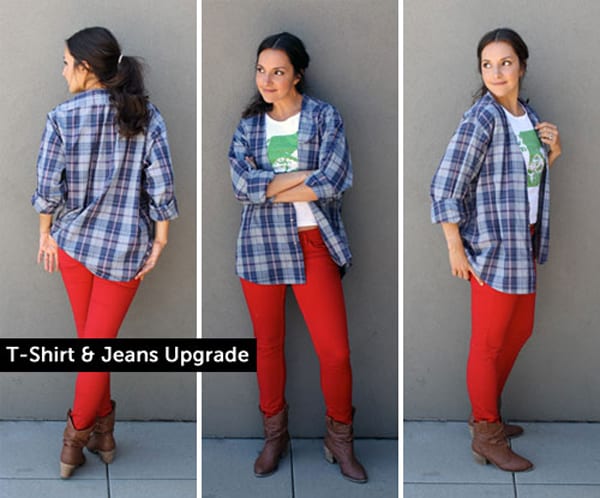 The old classic. Just throw a baggy shirt over a t shirt with a pair of jeans. So comfy.