-
Advertisement
Relationship experts have spent hours studying women and writing about their habits. Men have spent millions of dollars over the years buying the work of these relationship experts to try to get to understand their partner better. There have been Youtube videos, books, DVDs and more published each never really getting to the heart of the matter. "How to understand women"
Fortunately a genius in the form of a 12 year old boy has come to the rescue with his incredibly concise work. In just 3 pages he has managed to answer the question that men and all these experts have been asking for years.
Advertisement
I am happy to say, I can now share this work with you.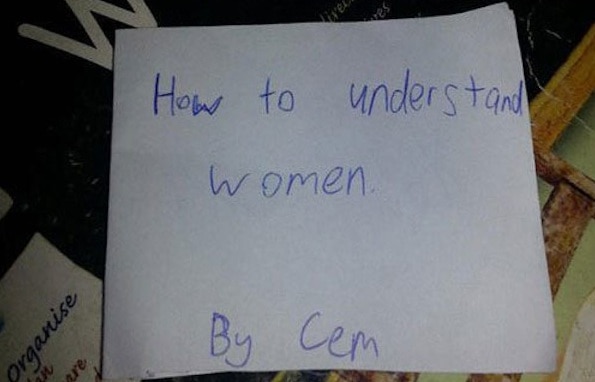 His work of literature commences with a punchy opening title page and jumps right into the topic at hand. Understanding women.
Advertisement

Just as you are getting into it, you reach the end with this insightful statement.
-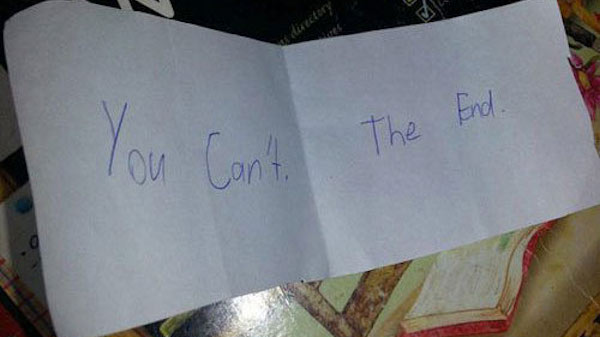 Advertisement
I have to say, it is a little worrying that at such a young age, this young boy has had such a deep insight into the female mind. However, if more men could learn from him rather than continually question women, the world would be a happier place.