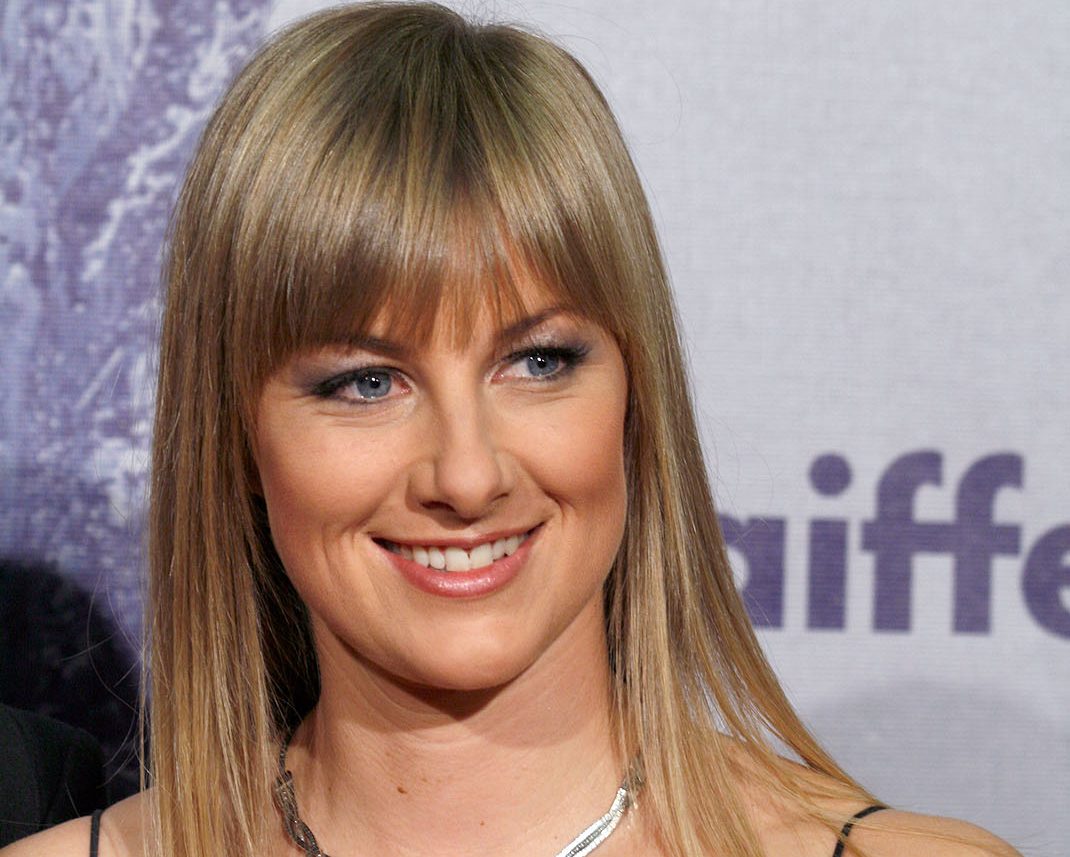 A tight ponytail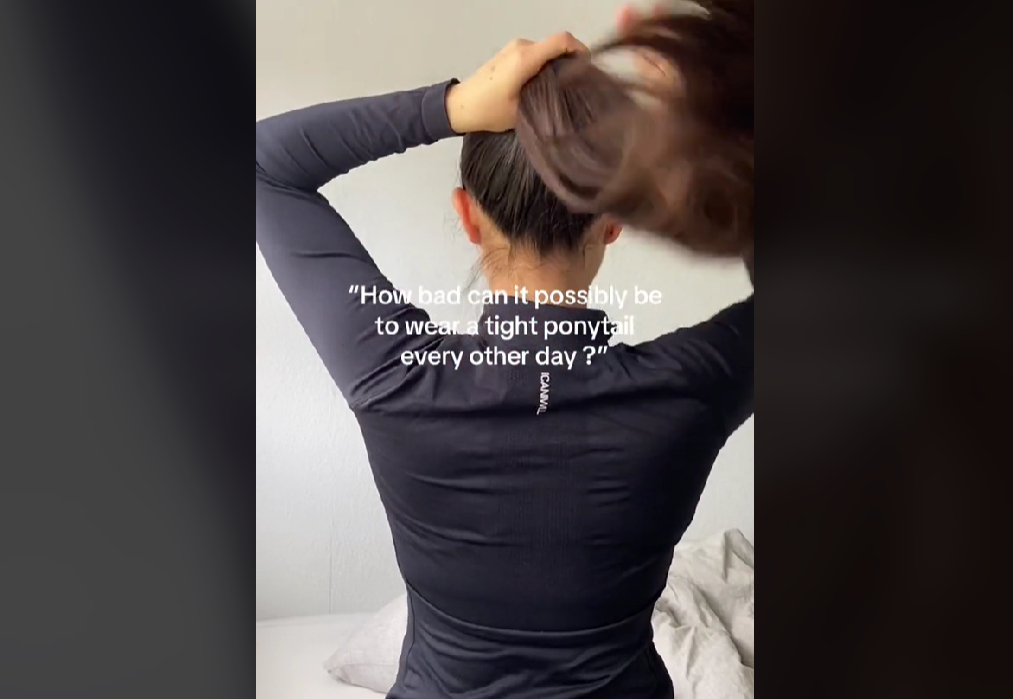 Credit: dae.ma via TikTok
Tight, scraped-back ponytails can do a lot to slim the cheeks and add drama to your look. That comes at a cost, as it's pretty unhealthy for your hair, especially as it ages. It can lead to tearing, thinning, and loss of the thinner hairs around your hairline. Those are all factors that will age up your appearance.
Too much feathering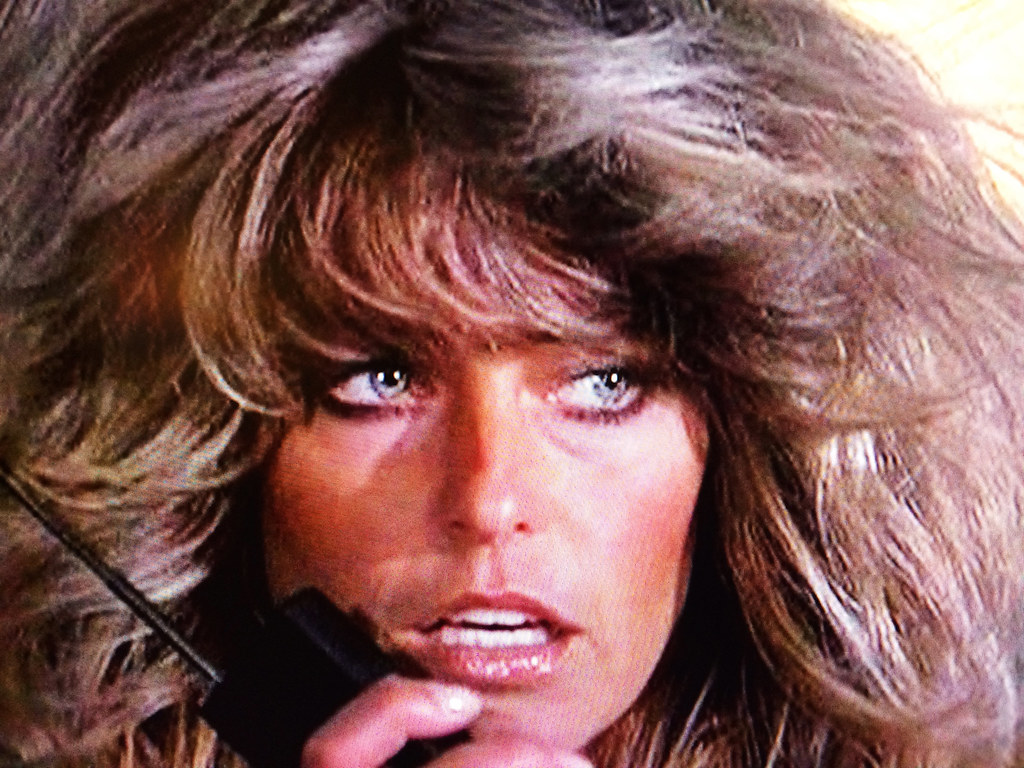 Credit: Rob Corder via Flickr
Feathering is a great way to add volume to your hair, but like all things, it's possible to overdo it. The Farrah Fawcett look was super popular in the 60s and 70s, but the rough style has been modernized a little over time. One of those ways is cutting back on those extravagant, wine-aunt layers.
Chelsea cuts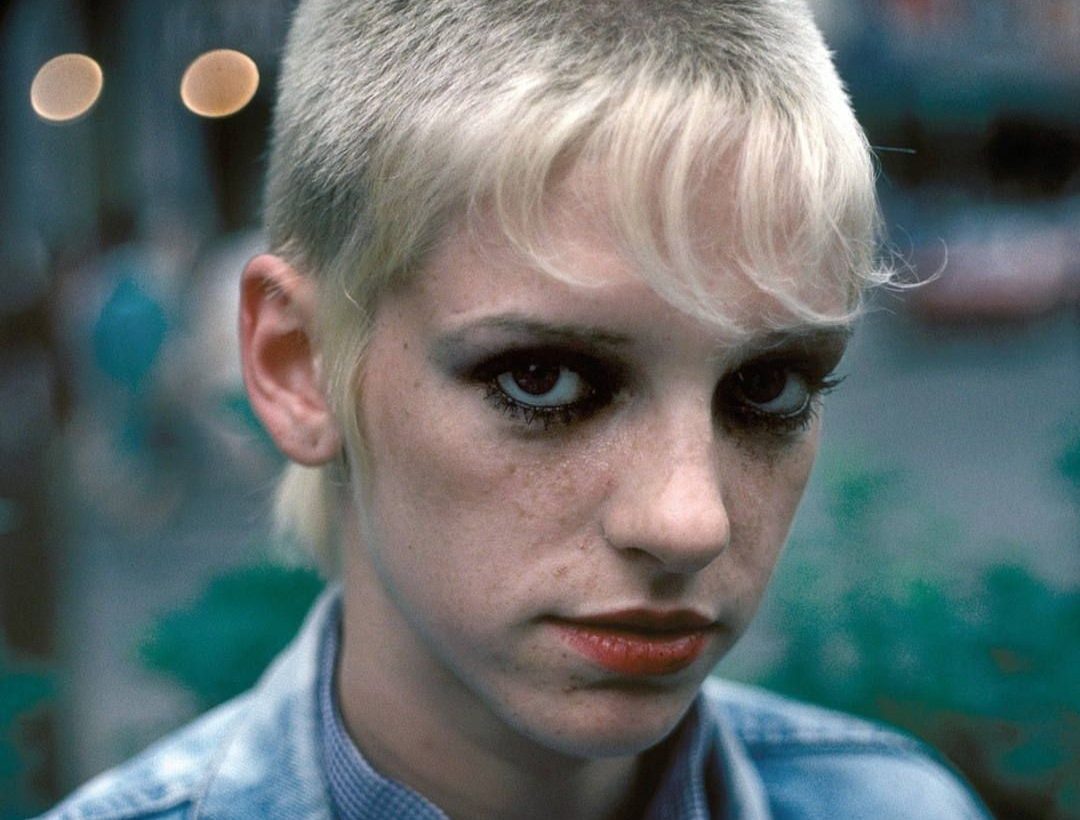 Credit: crombiemedia via Instagram
There are a few variations of the Chelsea cut, and none of them are particularly flattering on an aging face. The mod-inspired style is all about contrasting lengths, and framing the lower half of the face and neck. These areas are some of the first to show signs of aging, so try and avoid a look that frames them.
Undercuts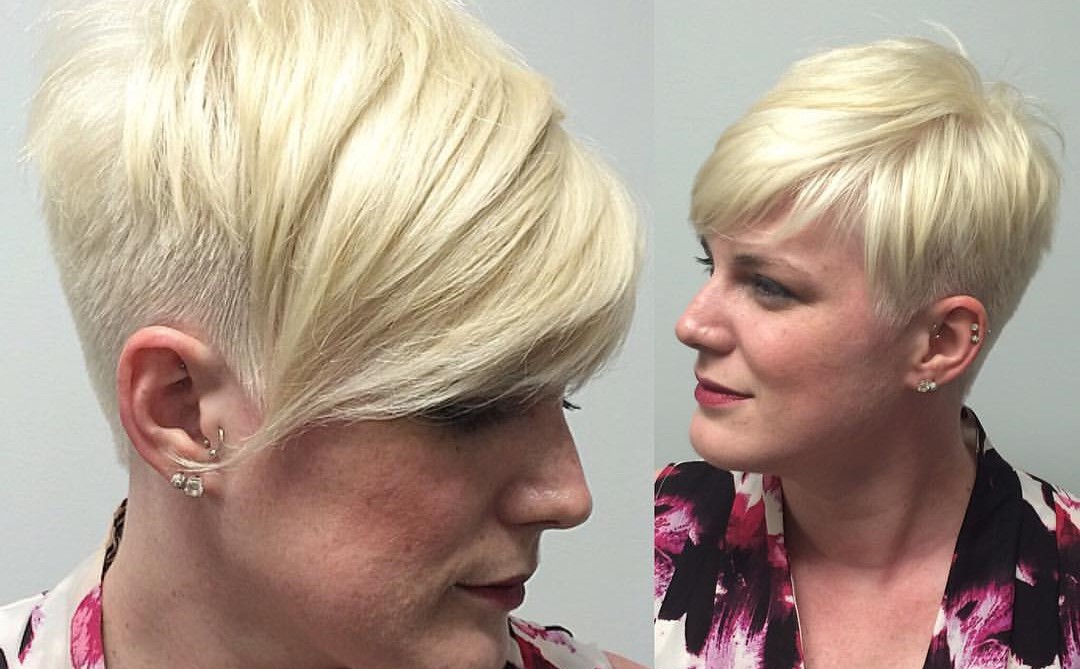 Credit: Growinnc via Wikimedia Commons
Undercuts are a good way to add dimension to a look, which is all the rage right now. They do require consistent upkeep to stay sharp though, and can bring attention to some problem areas. If you're showing signs of aging around the temples and hairline, the undercut can draw attention to this. It can also reveal any thinning areas.
Long and straight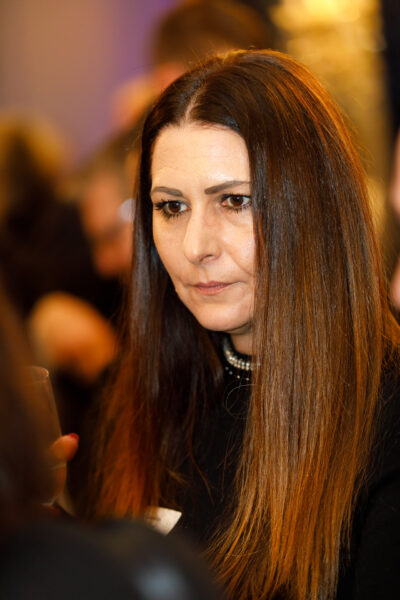 Credit: Romain Vigouroux via Flickr
This is often thought of as the pinnacle of youth and energy but, as your hair ages, it loses a lot of its strength and shine. Longer hair will be weighed down and sit as one block, which is the last thing you want when you're trying to appear younger. Taking off some length will put an immediate spring in your step.
Eye-length bangs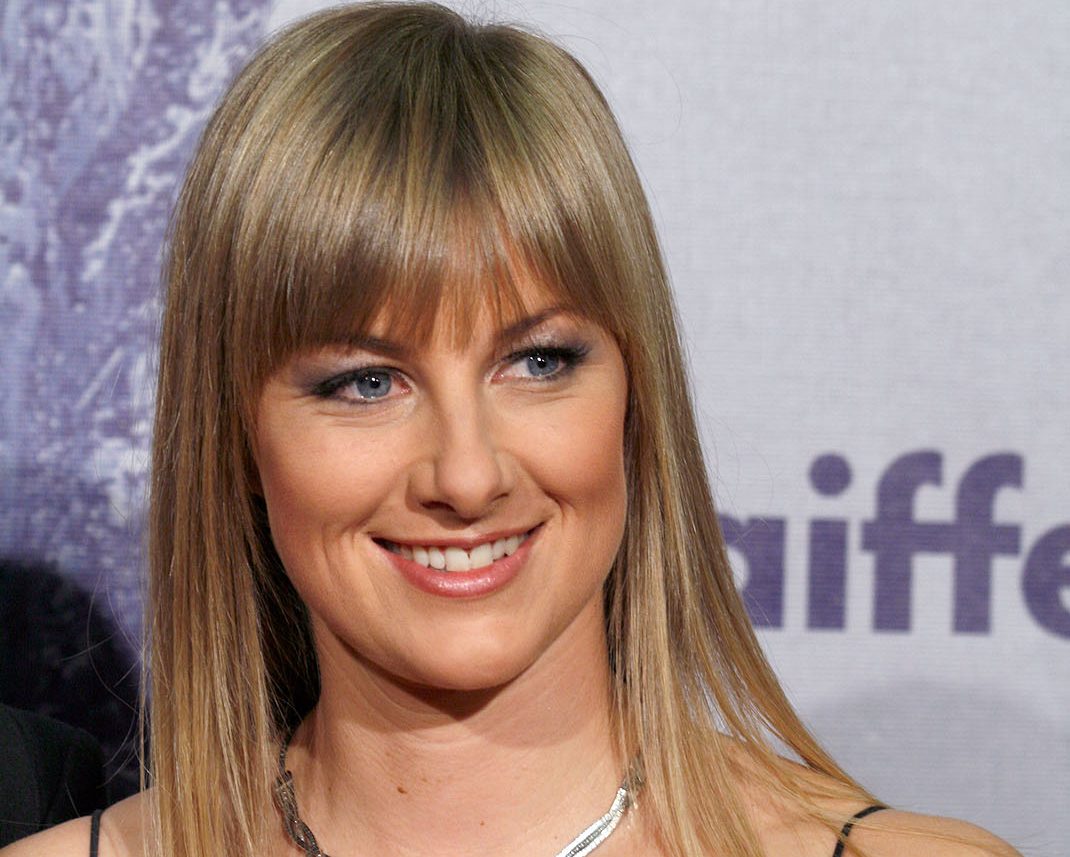 Credit: Manfred Werner via Flickr
You have probably heard a lot about 'face framing' while looking up style inspiration, and it's about as straightforward as it sounds. The fall and shape of your bangs make the eye focus, so you don't want to frame areas that are prone to wear and tear. You also want to be careful about too much visual weight on your face.
Bowl-cut bob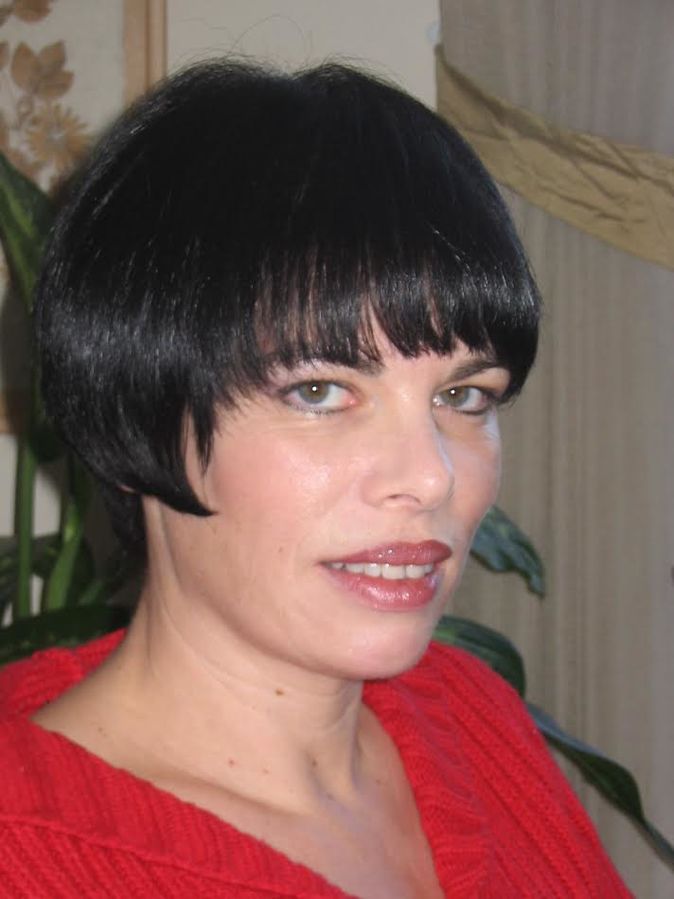 Credit: יוסי מונזון via Wikimedia Commons
This combines a lot of the shortcomings of other styles, it's a Russian doll of aging hair. The fact it's such a blocky cut is part of the appeal, but it really only works for sharper features, which become less common as we get old. It's also too symmetrical, drawing attention to the eyes and jaw, and lacks any movement to distract the eye.
Bouffant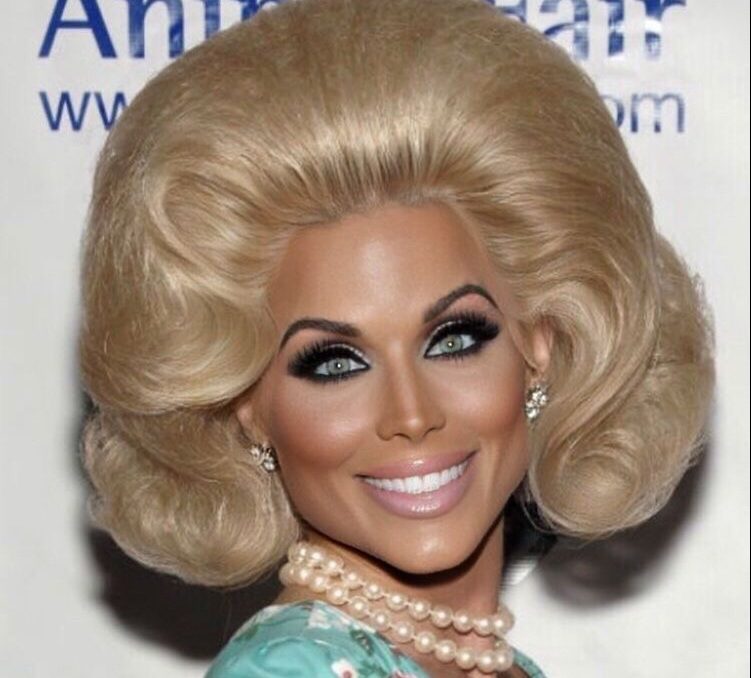 Credit: Stepford Kush via Pinterest
Old-school glam blowouts still have their place in fashion, but they don't do much to help freshen your style up. People opt for these styles exactly because they remind them of times gone by and this kind of volume is near impossible to achieve with aged hair. The amount of heat required would do way more harm than good.
Super tight curls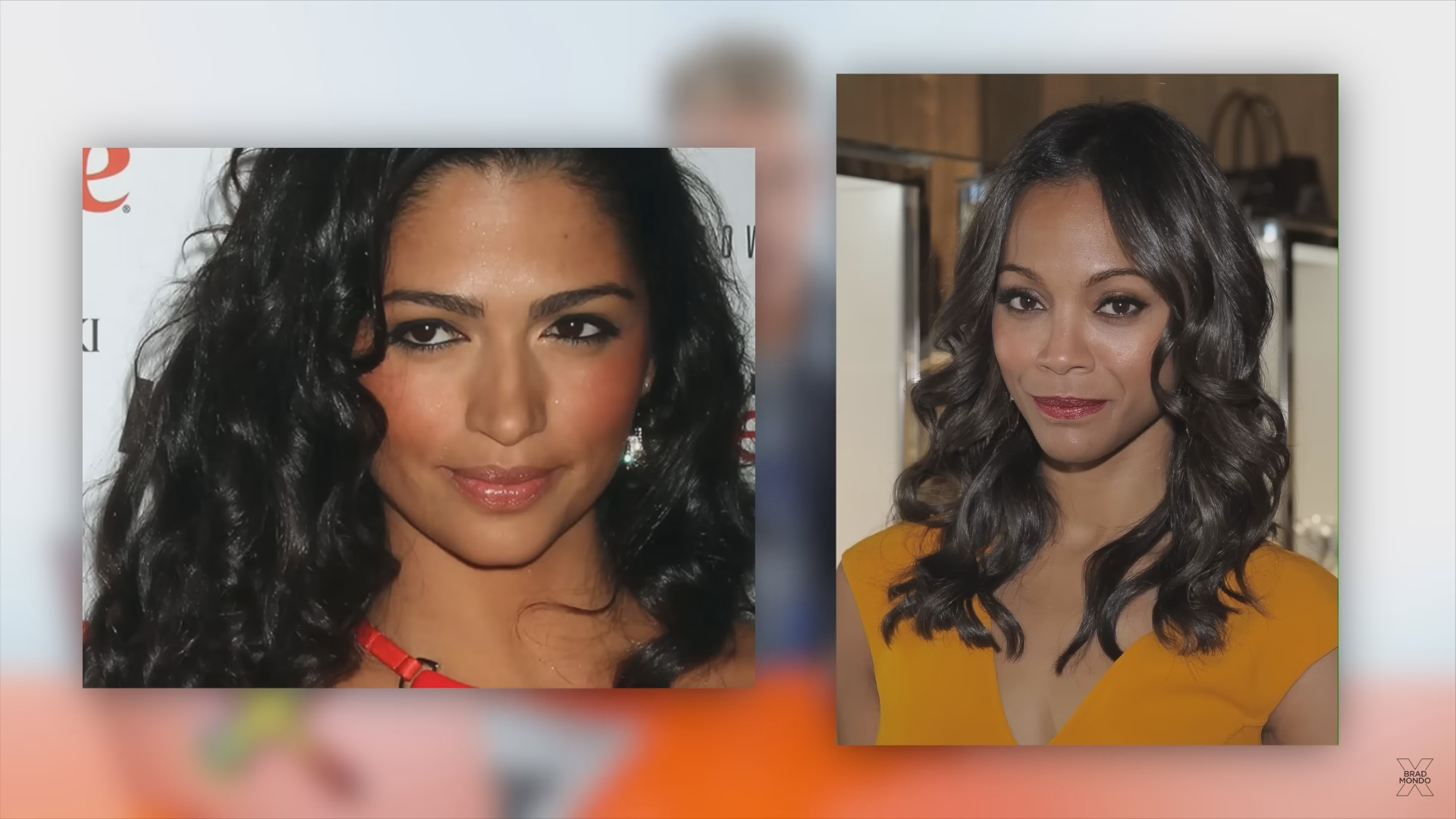 Credit: Brad Mondo via YouTube
Tighter curls are going to cause a lot of tension in thinner hair, but they also trap a lot of light and bunch up your look. The one-inch curls on the right haven't been pulled apart, which gives them a fresh-off-the-iron look and feel unfinished. The hairspray also sets in the fact that these aren't natural or well paired, aging it further.
Heavy shag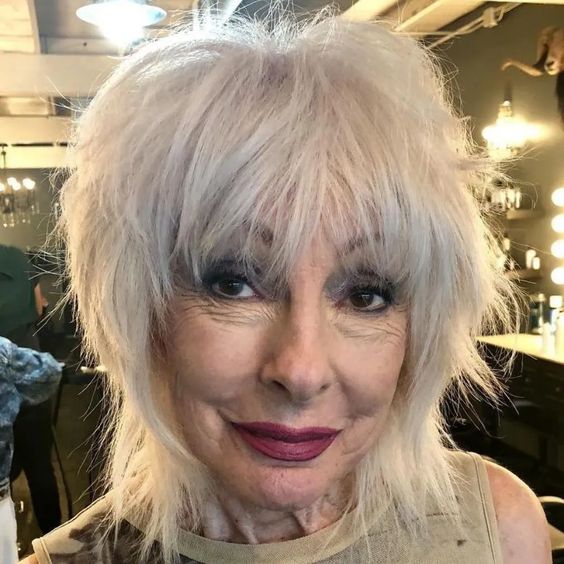 Credit: thefashionball via Pinterest
Shaggy looks are still very much in style, but there comes a point where the layers can just swallow you up. Creating too much volume around the neck, cheeks, and crown makes the hair seem unnatural. There's nothing wrong with wigs or toupees but, while you still have your hair, you might as well celebrate it's organic texture.
Baby bangs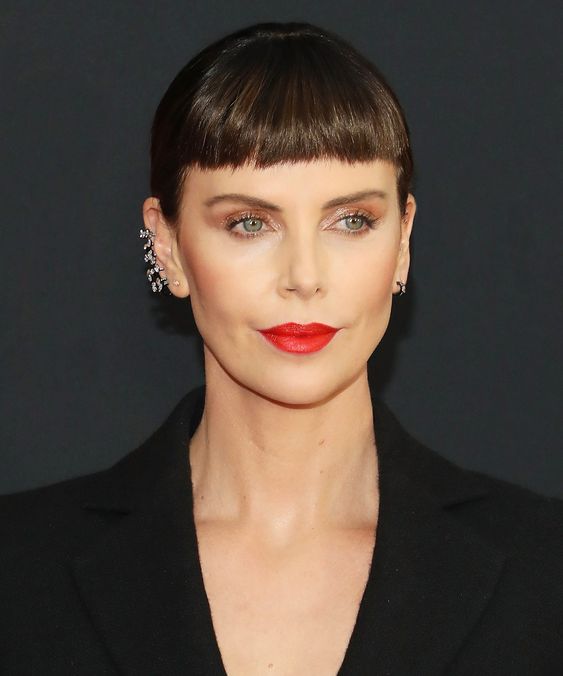 Credit: refinery29 via Pinterest
Short, severe-cut bangs like this have been popular a few times throughout American history, such as in the 20s and 90s. They tend to suit younger, edgier, and alternative looks, which can certainly be aging from a cultural perspective. As a hairstyle, it brings far too much attention to the forehead and sits way too rigid for a flattering flow.
Lighter colors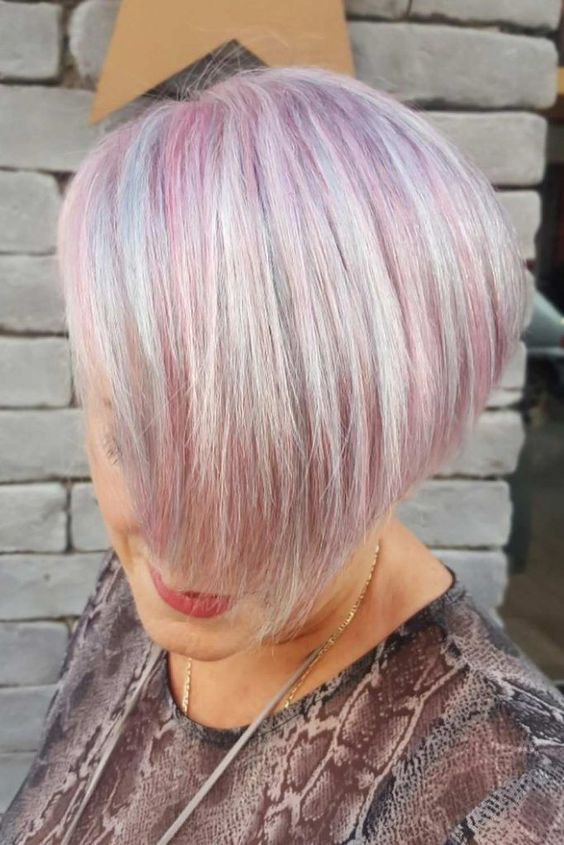 Credit: Lovehairstyles via Pinterest
Finding the right tone for your hair is a nightmare even for younger people, but it becomes even more important as you age. Your skin loses elasticity and shine as it ages, but your undertones and temperature can shift too. The skin might become cooler with age, which would make light tones you used to love to wash you out.
Natural grow-outs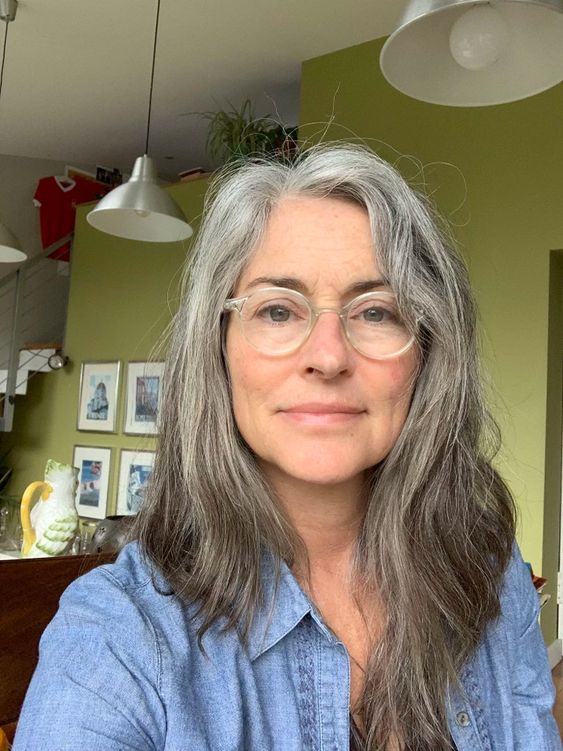 Credit: boom via Pinterest
It's hard to keep on top of hair maintenance, what with all the specialty shampoos and conditioners, the frequent salon visits, and the frequent mirror inspections. Letting your hair grow out a little can be a good way around this, but the quality of hair shows clearer as we age, and things like spit-ends and tears happen more frequently at the same lengths.
Going too dark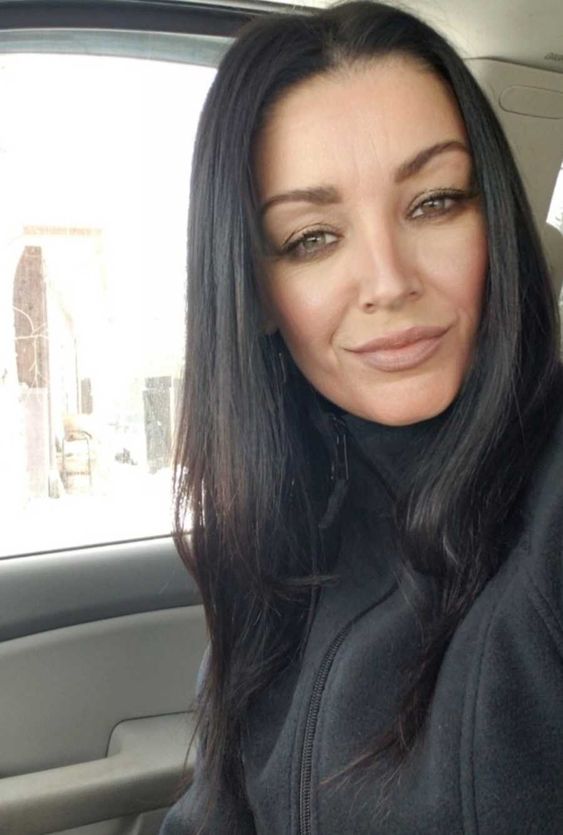 Credit: lovewhatmatters via Pinterest
Picking a shade that's too dark for you can have a similar effect to one that's too light. It also comes across as distinctly unnatural to have a full head of such a bold tone with age. That doesn't mean you can't go for colored options, try a balayage treatment that will give you a natural and soft tone paired perfectly with your skin.
Layered pixie cuts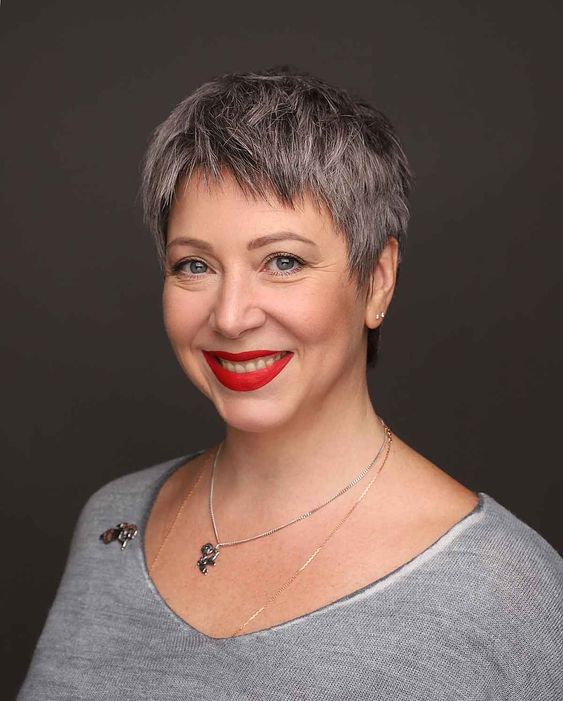 Credit: latesthairstyle via Pinterest
While pixie cuts are a stunning option for older women, there are a few intricacies to keep in mind. The choppy layers are traditionally there to add texture and volume, but they can look a little limp in weaker, shorter hair. Shorter styles like this don't need the layers, and you'll save yourself a lot of upkeep by skipping them.
Extension looks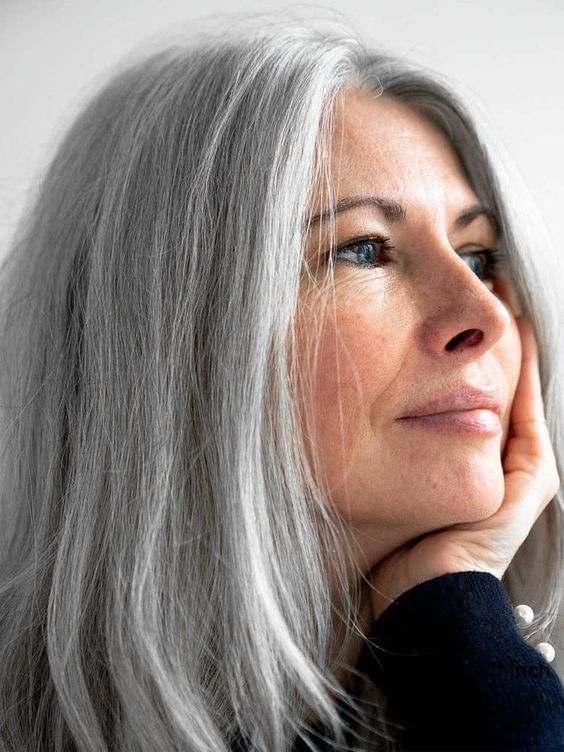 Credit: paulayoung via Pinterest
Extensions have come a long way, but they're not exactly perfect yet. If you're willing to put in the time and effort you can some great quality pieces, but you're hair is only going to get more unique over time. That makes it difficult to stay on top of consistency, as it gets harder to match and blend extensions into the hair.
Curly bob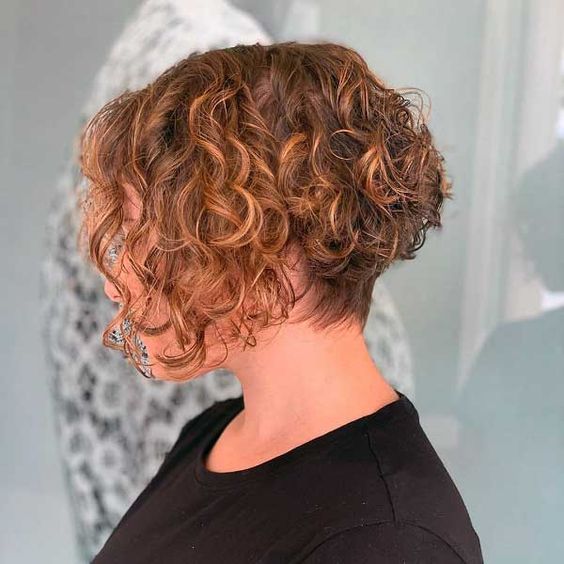 Credit: hqadviser via Pinterest
Short and heavily curled bobs are a lovely little call-back to the adventurous female styles of the 20s. It's a great cut, but it isn't ideal for aging faces. It doesn't have that lived-in feel that's huge in older styling right now, being too tightly cropped along the jaw, and showing a lot of skin with its A-line back.
Unattended looks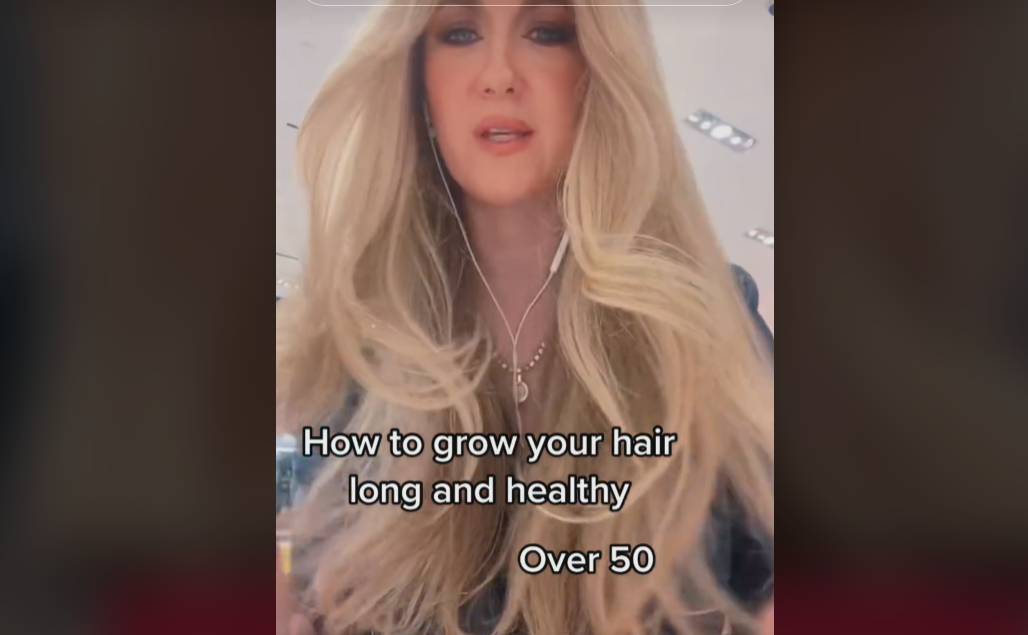 Credit: chelespell via Pinterest
There's nothing wrong with keeping a natural and unkempt look with age, but you have to be on point with your haircare to avoid the pitfalls. That means little heat and lots of protection, brushing from the ends up to the scalp, masks for your scalp, and conditioner for your ends. You'll cut your salon time down dramatically.
Neck length straight-cut bob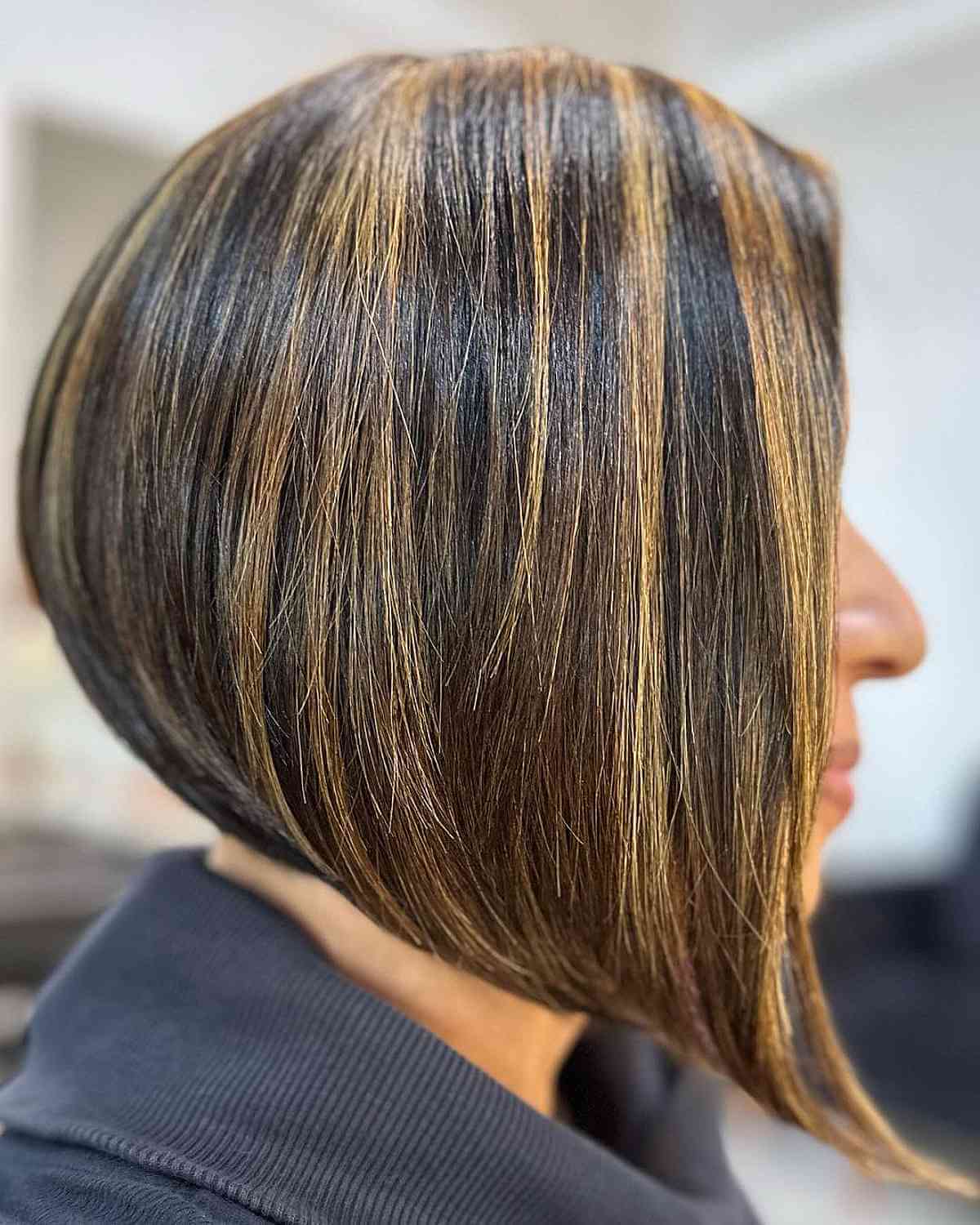 Credit: nacrisomera via Instagram
As popular as this look has become, style-wise it doesn't do much to flatter. An asymmetrical fringe is a lot better than a straight blocky one for getting motion, but this is still quite a rigid style. At this length layers and framing are a must, but the cropped neck and shape don't give you much to work with.
Octopus cut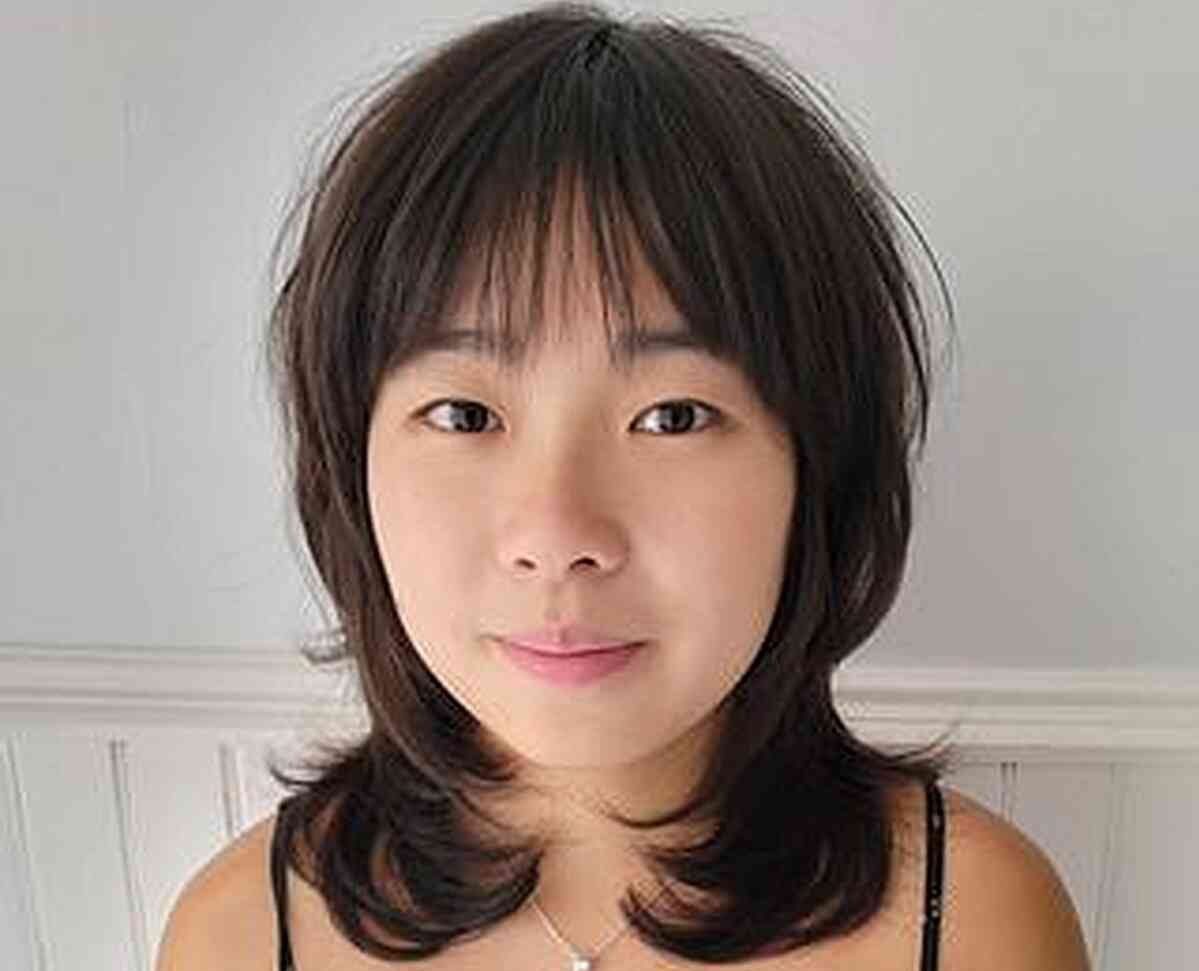 Credit: Lauren_G.hair via Instagram
This trendy little number is a mix of the mullet, the wolf cut, and a little bit of shag thrown in for good measure. As the name suggests, the volume is concentrated on top and the tresses dangle like tentacles floating in the salty ocean. The shape relies too much on the natural hair pliability that comes with youth, meaning it's best avoided.
Pigtails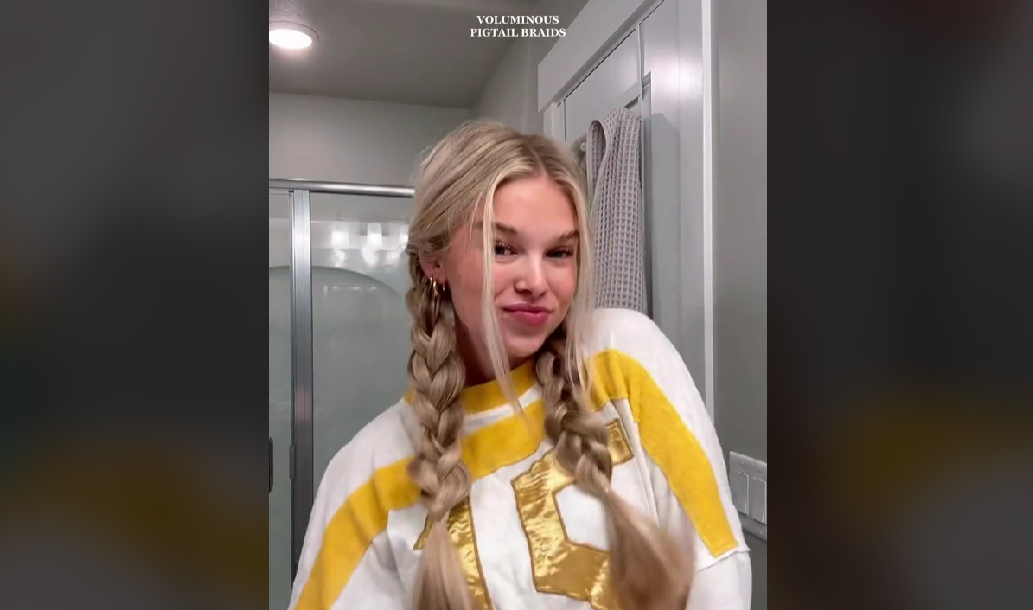 Credit: _kennedylyons via TikTok
This is generally a style associated with childhood, which makes it an ill fit when you're looking for something more mature. You'll want to avoid tying your hair in general with age, but if you want to a simple twisted updo or box braids will have that sense of dignity and grace that aged faces pull off so well.
Air bangs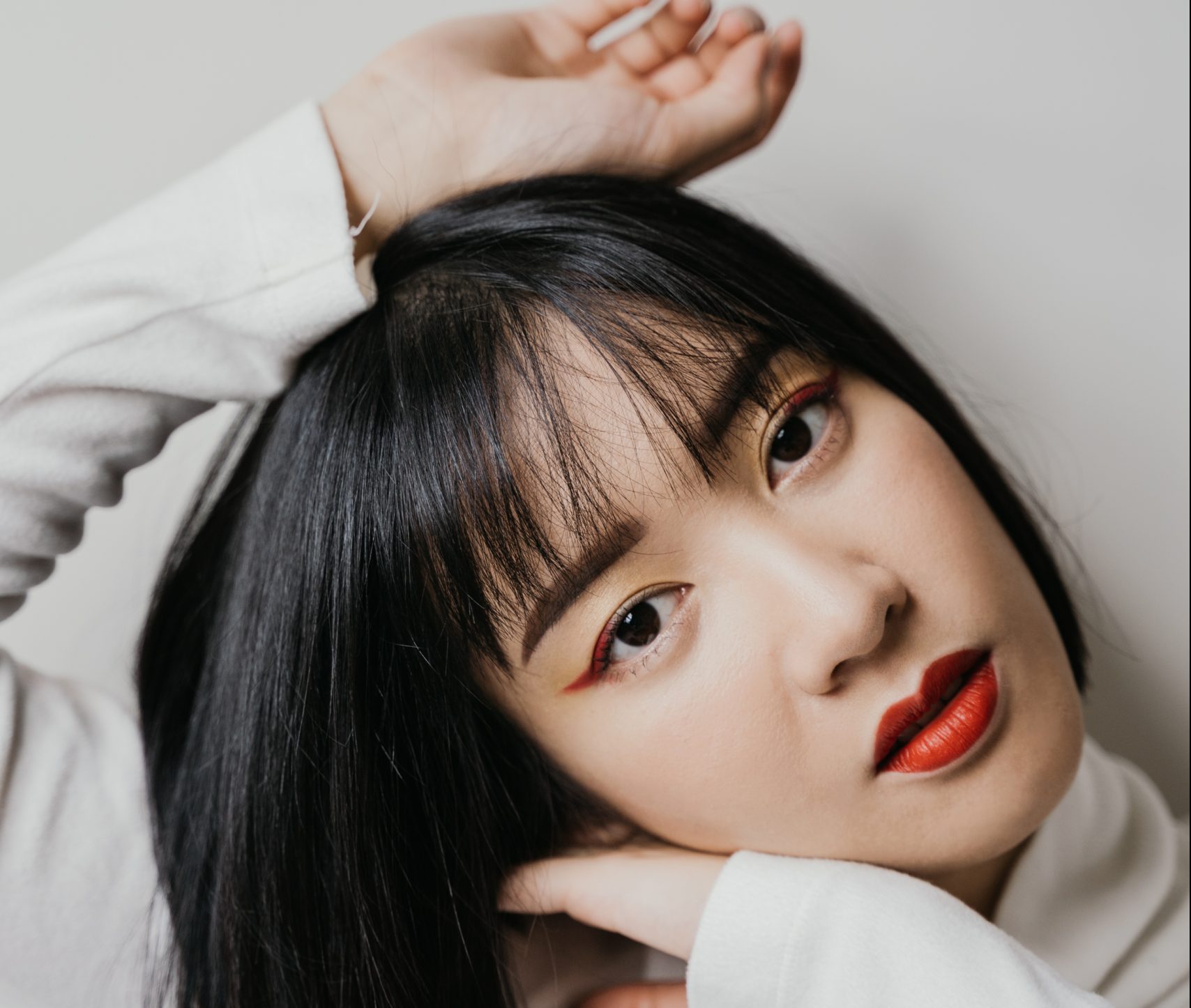 Credit: Anna Tarazevich via Pexels
This is a staple style across a lot of Asia, likely originating in Korea. Certainly, Korean pop music has helped revamp their popularity, and you're best-avoiding anything that associates you with K-pop fans for your own safety. While it is a cut for thinner hair, it's built around a softness that's hard to match without youth and snail creams on your side.
Power bob
Credit: Arturo Holmes via Getty Images
For a 2 PM meeting with the shareholders, you can't go too far wrong with this. That's not an effect you want every day, however, as a constant power bob is going to burn you out. The slick and professional look causes a lot of breakage with the scraping, and draws a lot of attention to the forehead and jaw, to key areas of aging.
Boyfriend Bob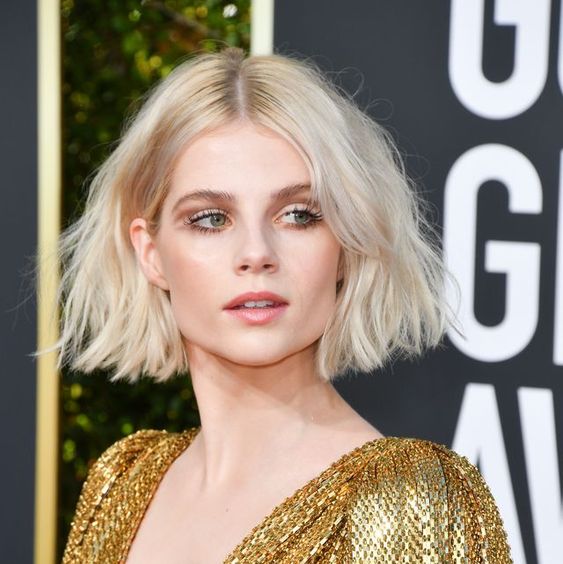 Credit: harpersbazaar via Pinterest
The boyfriend bob is a hot item at the moment and there are still some things to take away, even though it's a youth-centric cut. The length would work great if you're looking for something on the shorter side, though loose, tousled curls would be more flattering on the jaw than these light waves. The off-center part is also fantastic for framing!
Sideswept pixie cut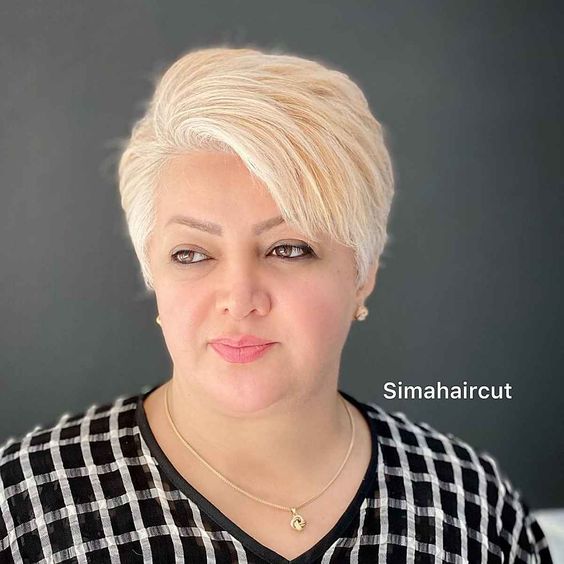 Credit: latesthairstyles via Pinterest
This combination of cut and color can be risky, but it's not impossible to make it work. You'll want to avoid any style that sets the parting too deep to one side, this models is about as far as it should go. A tone that bright will make a lot of the head visible, so you'll draw attention to any areas of damage and thinning.
Mohawks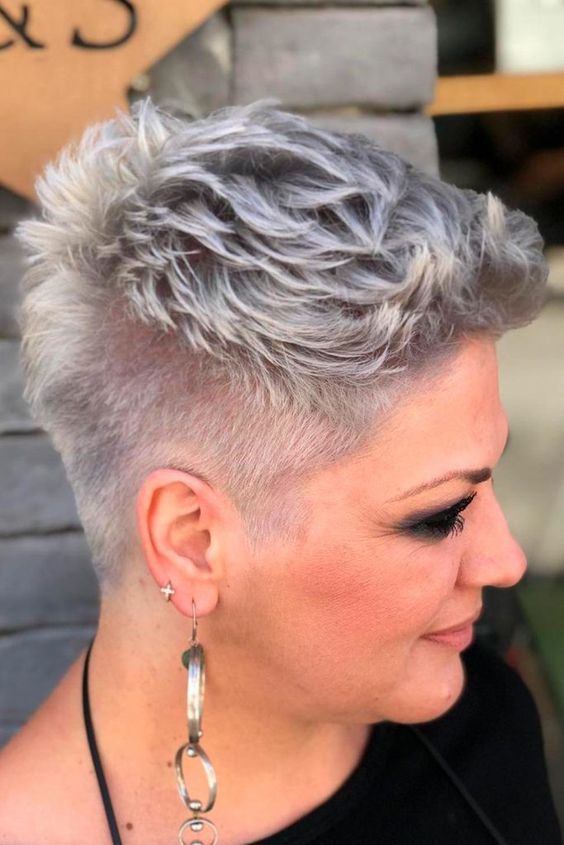 Credit: lovehairstyles via Pinterest
The 80s mohawk is a go-to style for anyone trying to channel their inner punk. It's not quite as extreme as it used to be, but it's still a look that had its hay day long ago. It can well for rounder faces, but otherwise, it narrows the face with its shaved sides and high volume. Ideally, you want to look full of energy and well-rounded.
Straight midi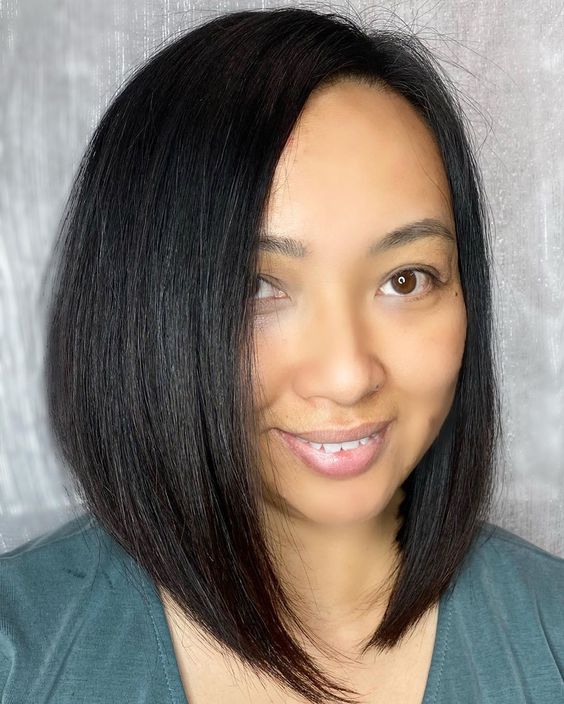 Credit: latesthairstyles via Pinterest
It's too long for a bob and a little too short to be shoulder length, it's the midi. It's a style that works well for most face types but focuses on darker colors and tons of shine. If you can still muster that then have at it, it's going to look fabulous, but otherwise, more volume and movement would work better.
A full ashen dye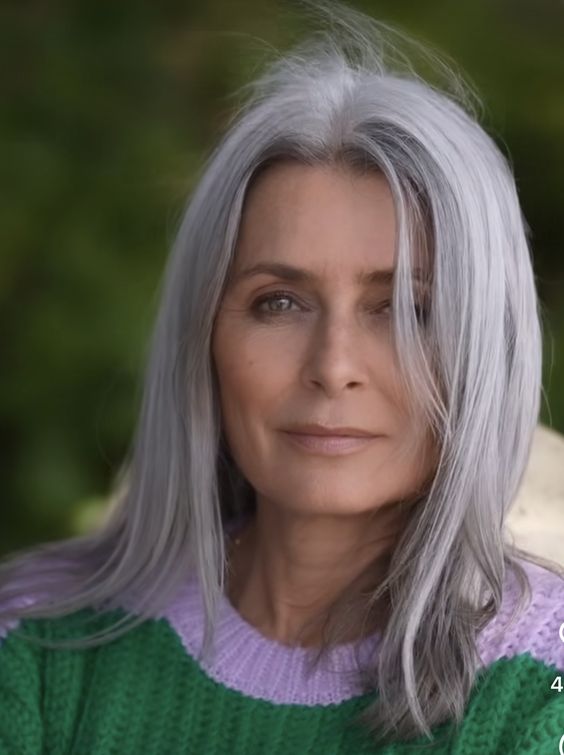 Credit: Virginia Powers via Pinterest
Many people panic when they notice their first gray hair and decide to go all in with the dye, which isn't an awful root to take. You'd have to pick the perfect tone to avoid washing out the face, but an easier option would be either a full, warmer color treatment like chestnut or incorporating the greys with highlights as they come.
A-line with cheeky waves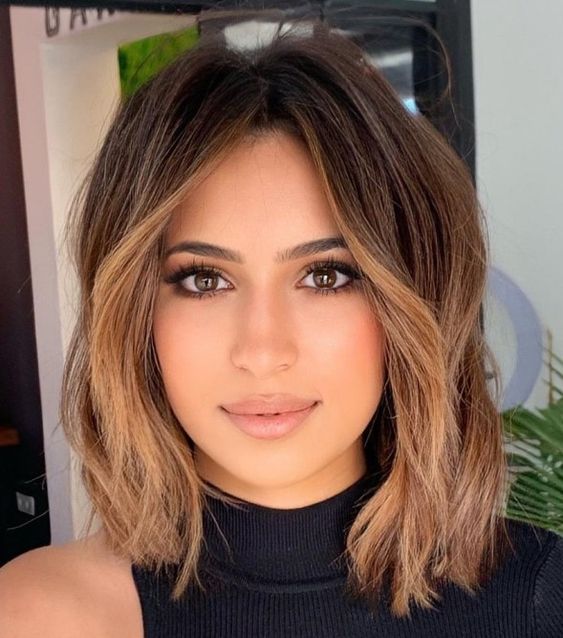 Credit: hadviser via Pinterest
When high-cheekbones became the moment, this cut shot up in prominence among celebrities. It's not an awful look for the over-50 crowd, as it still has the effect of drawing in the cheeks and rounding the back of the jaw. It's a little too on-trend at the moment, though, and you're done following the mainstream for the sake of it by now.
Choppy and bouncy bob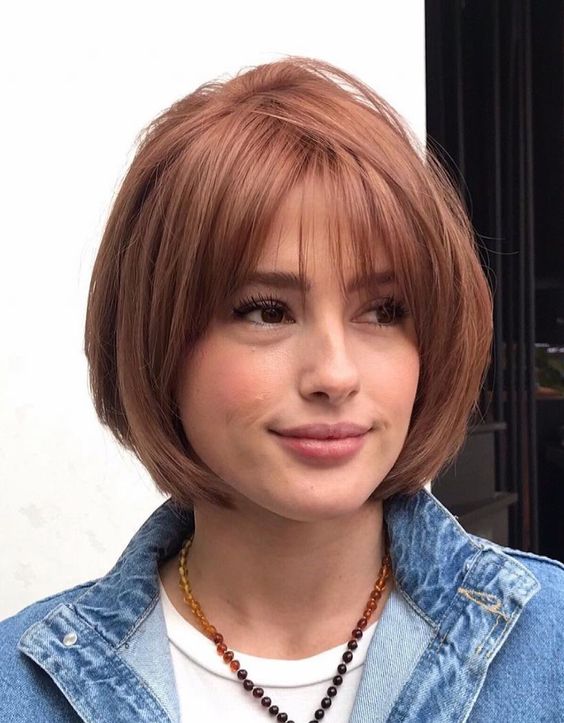 Credit: therighthairstyles via Pinterest
With its choppy and slightly overgrown bangs, messy layers, and a huge focus on the cheeks, this is a look that's based far too much on youth to be useful. Adding a little more length to the back to even it out would round things out, and you can still keep that messy scissor finish for the movement. Try to keep your ends curling outward instead.
The straight 80s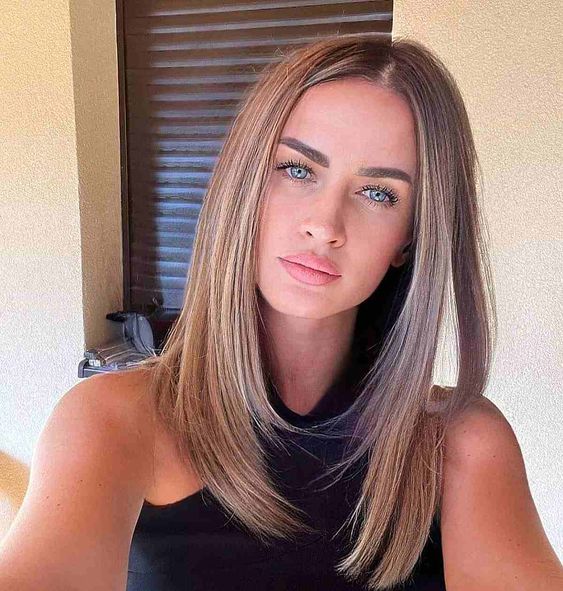 Credit: latesthairstyle via Pinterest
The Jennifer Anniston has become an enduring style ever since the 90s when straighter silhouettes became the norm. It's a style that works to slim the face and neck with its framing and cast some flattering shadows across the cheeks. It does that a little too well for older faces, as hair doesn't hold the same shine and everything sinks inward.
Fishtail crown braids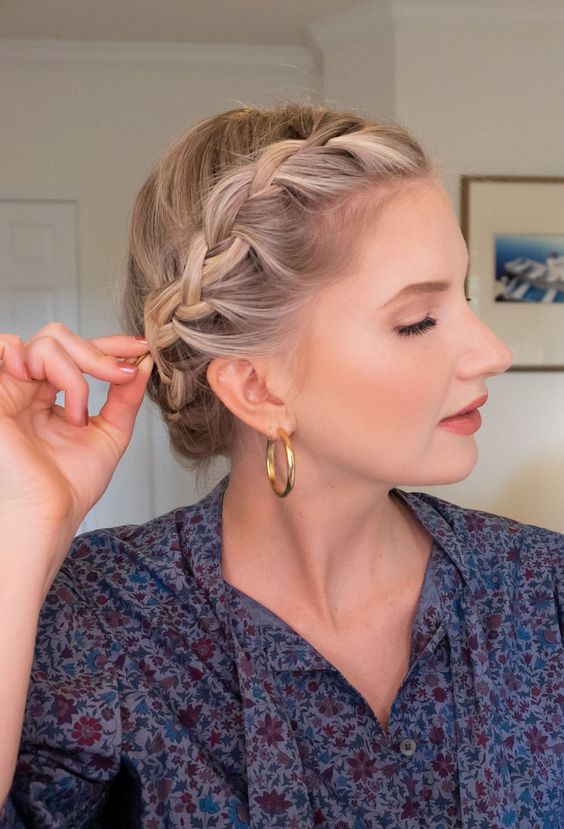 Credit: ashleybrookdesign via Pinterest
Fishtails are an easy way to work a braid into the hair, and this wrapped crown is a great example. It's best to avoid them if your hair is already losing some of its strength, but it also adds the thinner sections around the hairline, which are often the first to go. A solo loose plat in longer hair is still a good option, though.
Pixie cuts with tapered layers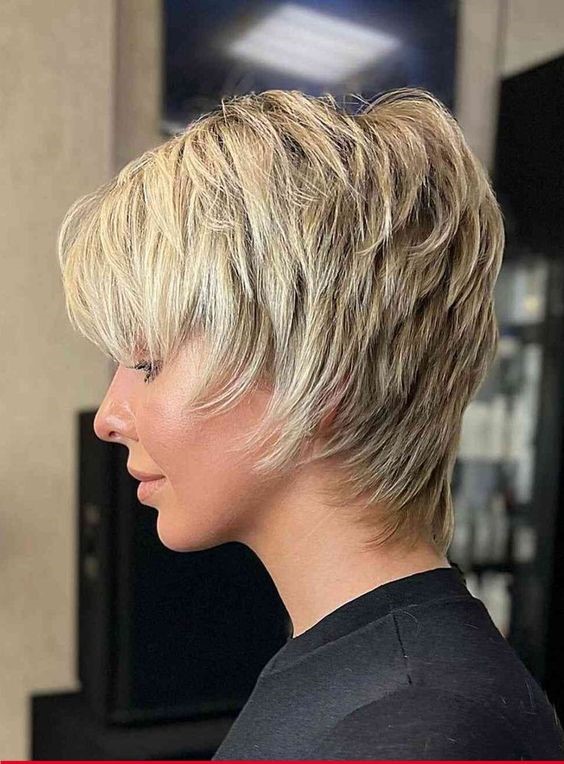 Credit: latesthairstyles via Pinterest
Tapered layers like this borrow a little bit from the 20s and the late 40s, as well as some elements from current trends. There's a mix of blocky and blunt ends, mixed with layers of sharper razor-cut fanning. That's the main issue it faces, there are a lot of layers at play, which can cause thinner and weathered hair to look weaker.
Completely shaved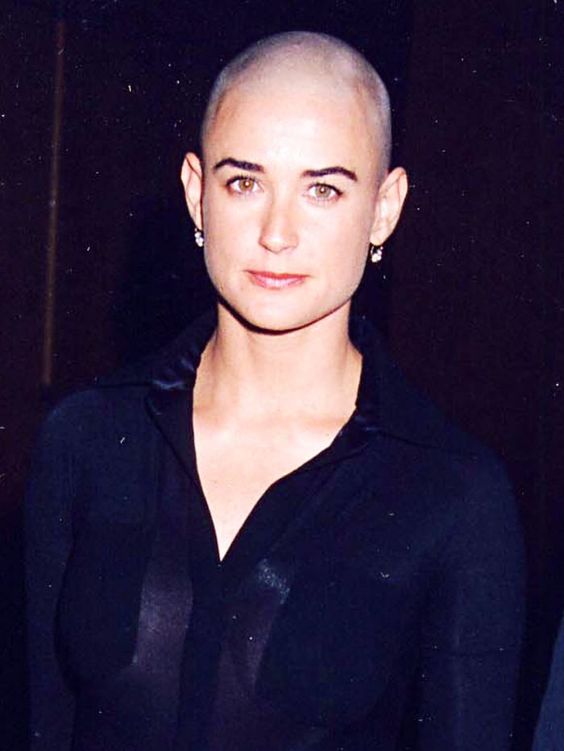 Credit: birdie via Pinterest
Shaved looks are great, either as a statement or out of utility. Presumably, though, you're here because you want to hold onto your do and learn how to make the most of it, which a shaved head is kind of the antithesis of. The good news is, if this appeals then you can ignore this list, you rule-breaker.
Extreme length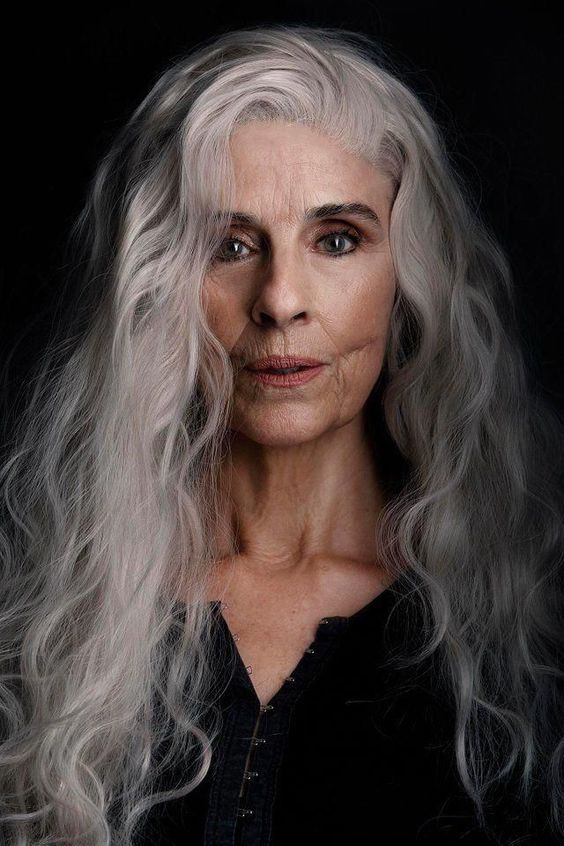 Credit: Kelly Moran via Reddit
While there aren't any strict rules, letting your hair grow out too long is bad for its health and your overall look. Hair is one of the first things people use to gauge your age, and extreme length runs the risk of knotting, tearing, splitting, and any other bad stuff that can happen to hair. It's much more economical to keep it trimmed.
Headscarf updo
Credit: roxyfarrier via Pinterest
Headscarves are an amazing accessory to add to your wardrobe, you can wear it a thousand different ways and that's only on your head. This particular one has a high ponytail twist for extra Riveter energy and loose wispy details. While it would have been glam on V-day, we should focus our war efforts on modern issues.
Layerless length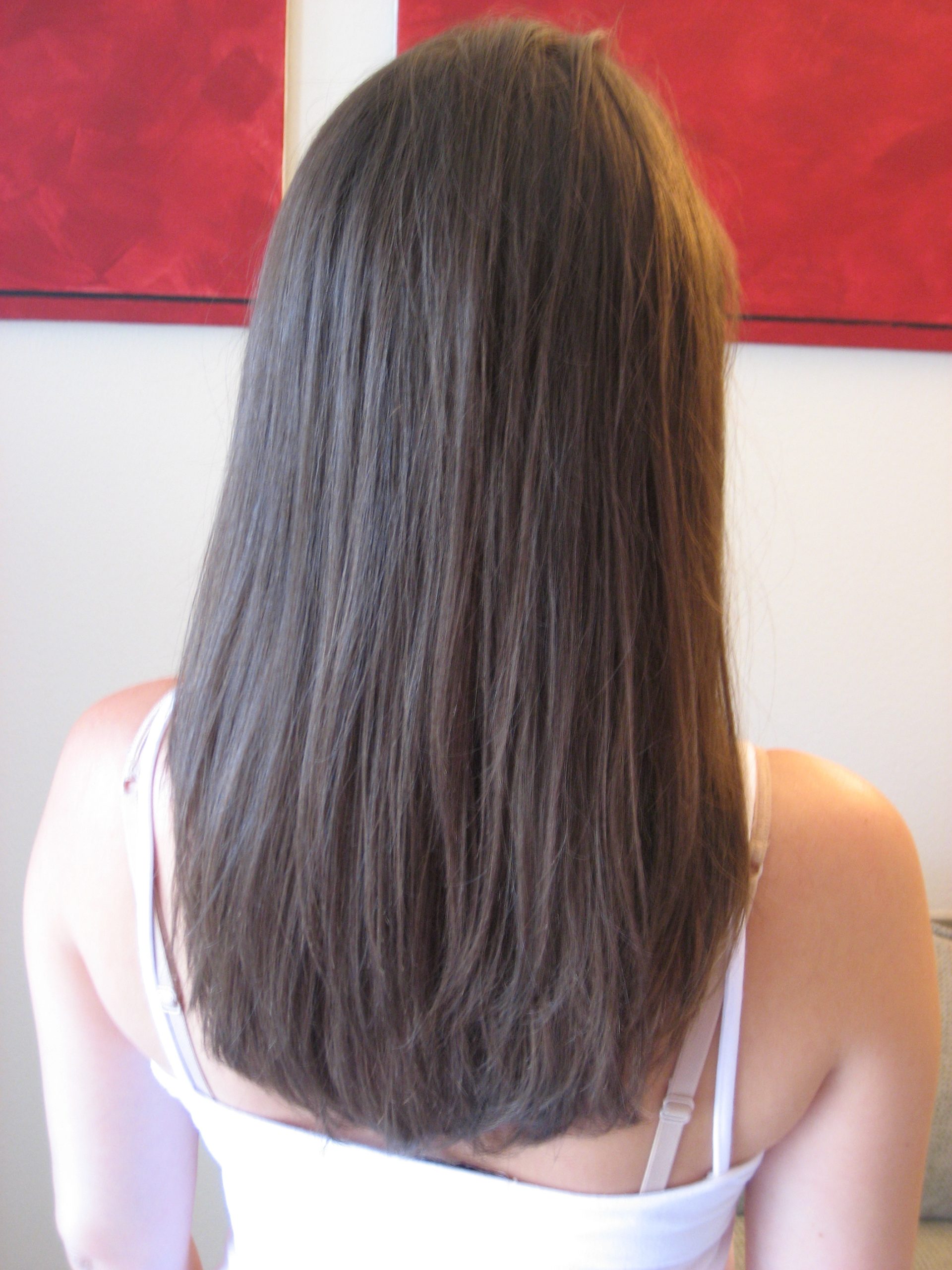 Credit: theritters via Wikimedia Commons
Everybody wants to look like a shampoo advert, but very few people get to live that even in their prime. That glossy, chic, layer-less look is amazing for demonstrating the follicle-closing power of conditioner. In a real-world setting, where you're not whipping your hair around in slow motion, aging hair will sit unflatteringly still.
Rounded bangs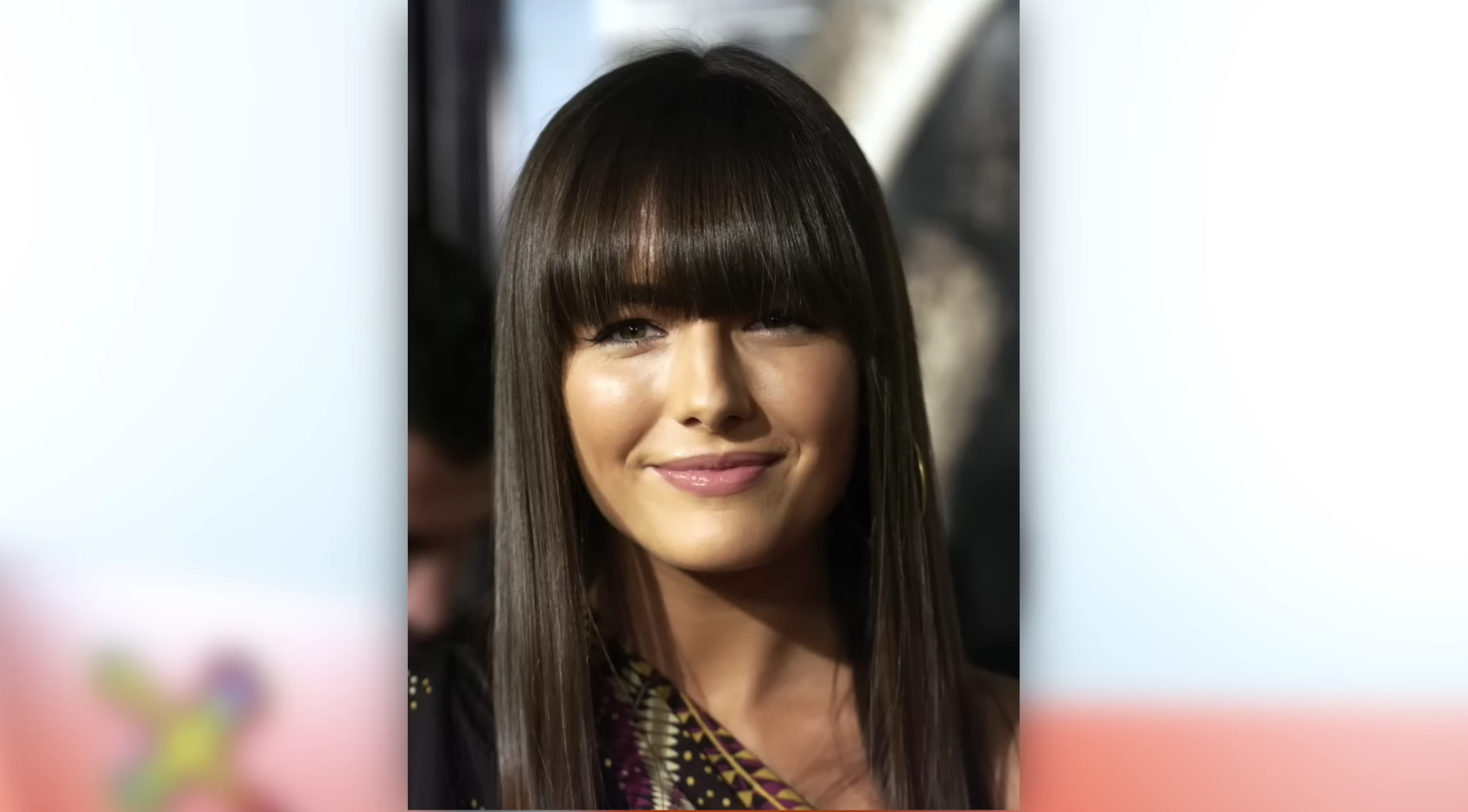 Credit: Brad Mondo via YouTube
It's a famously quirky cut, all about boxing off the face and squeezing you tight into your bangs. We've already been through this period though, of super straight and heavily conditioned hair that hides the face, and we know it's best when left to the post-breakup teens and young adults. Turn a fresh page and let your face shine through more.
Permed wolf cut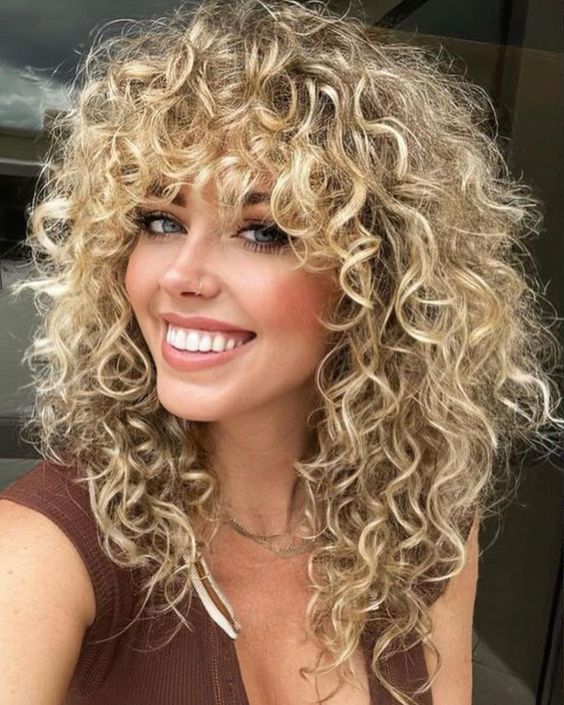 Credit: Hadviser via Pinterest
It's for the best the perm never goes out of fashion, because it's a welcome call-back to a time of dense, fluffy textures. It's easy to overwhelm your hair with the treatments and care required to keep a perm happy, and that build-up isn't going to be kind on your head. The hot iron has been passed to the next generation.
Forgoing the fringe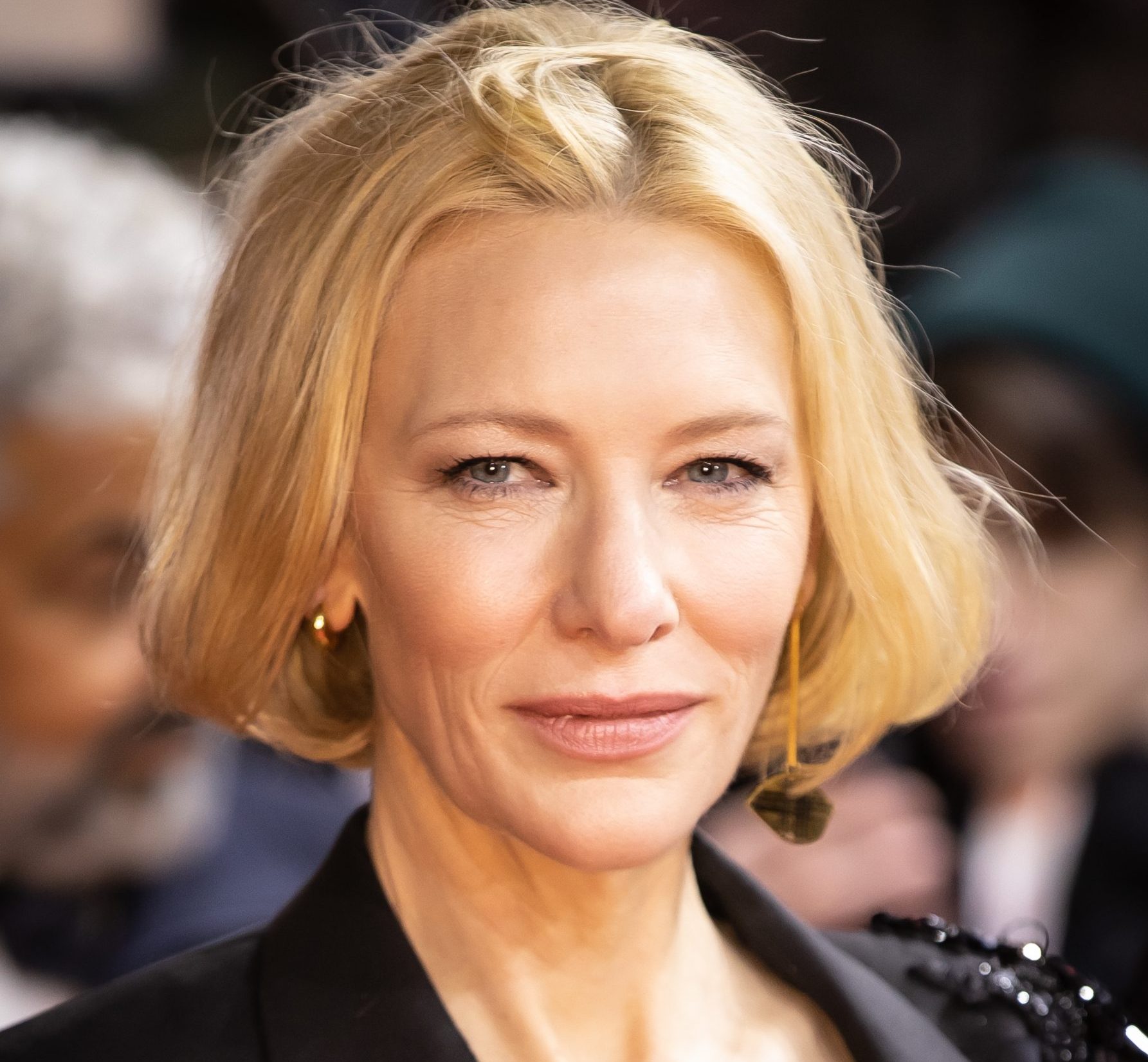 Credit: Harald Krichel via Wikimedia Commons
While you can go for a center parting and still look youthful, this kind of wide, sloping symmetrical look isn't the way to do it. There's a lack of dimension you have to consider when you skip the fringe, which you can compensate for with some texture but you lose almost all your framing power when you hand it over to Mother Nature.