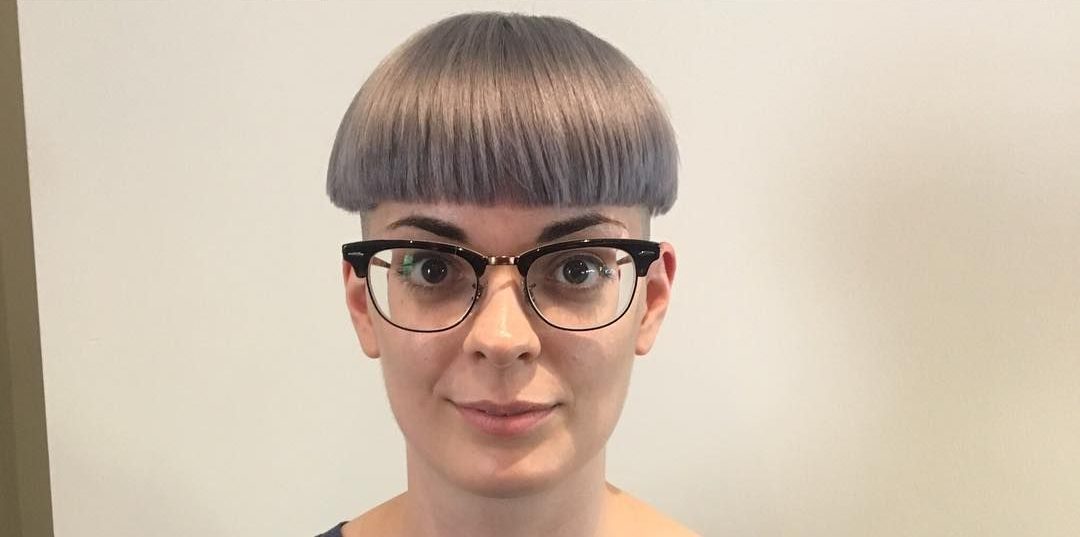 Credit: u/saraemily16 via Reddit
Eye-skimming bangs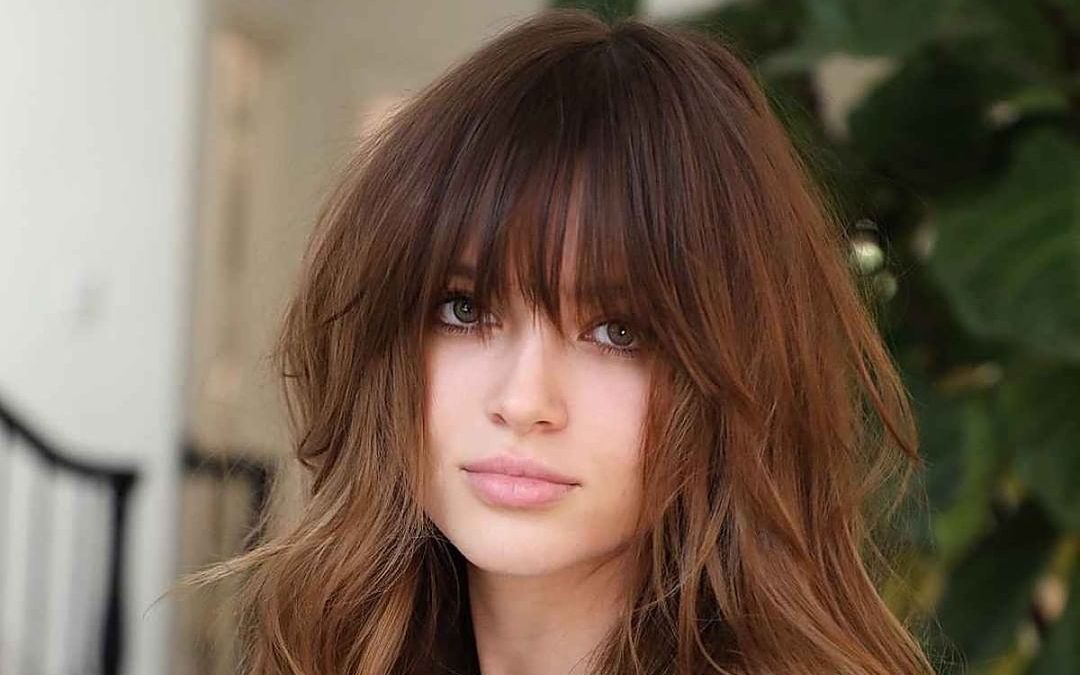 Credit: @latesthair via Instagram
Bangs can do wonders for framing your face – if they're done well. Avoid growing out your fringe too much, ensuring that you head to the hairdressers when the hair begins to touch your eyes. It looks messy and unkempt, along with hindering your vision.
Failing to frame your face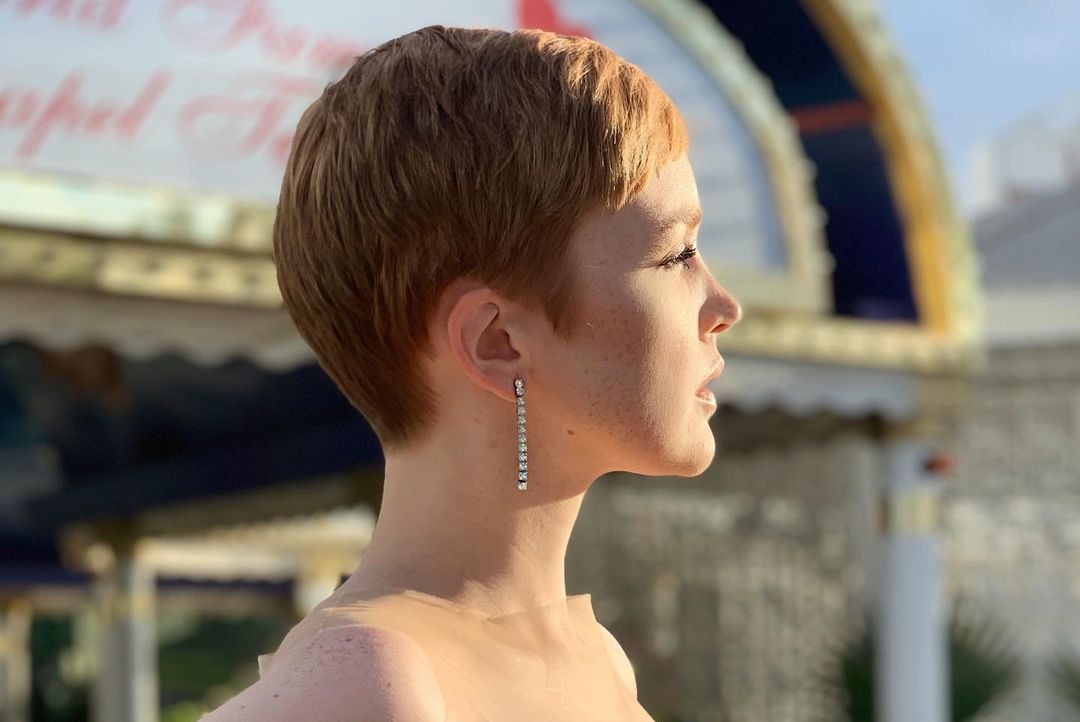 Credit: @laprincessepeaudulait via Instagram
Framing your face is important. It gives you some structure, helping to accentuate all of your best features. Giving yourself a frame can be difficult when your hair is on the shorter side, but it can be done. Simply grow some bangs, or consider having a few face-defining locks lightly caressing your cheekbones.
The messy look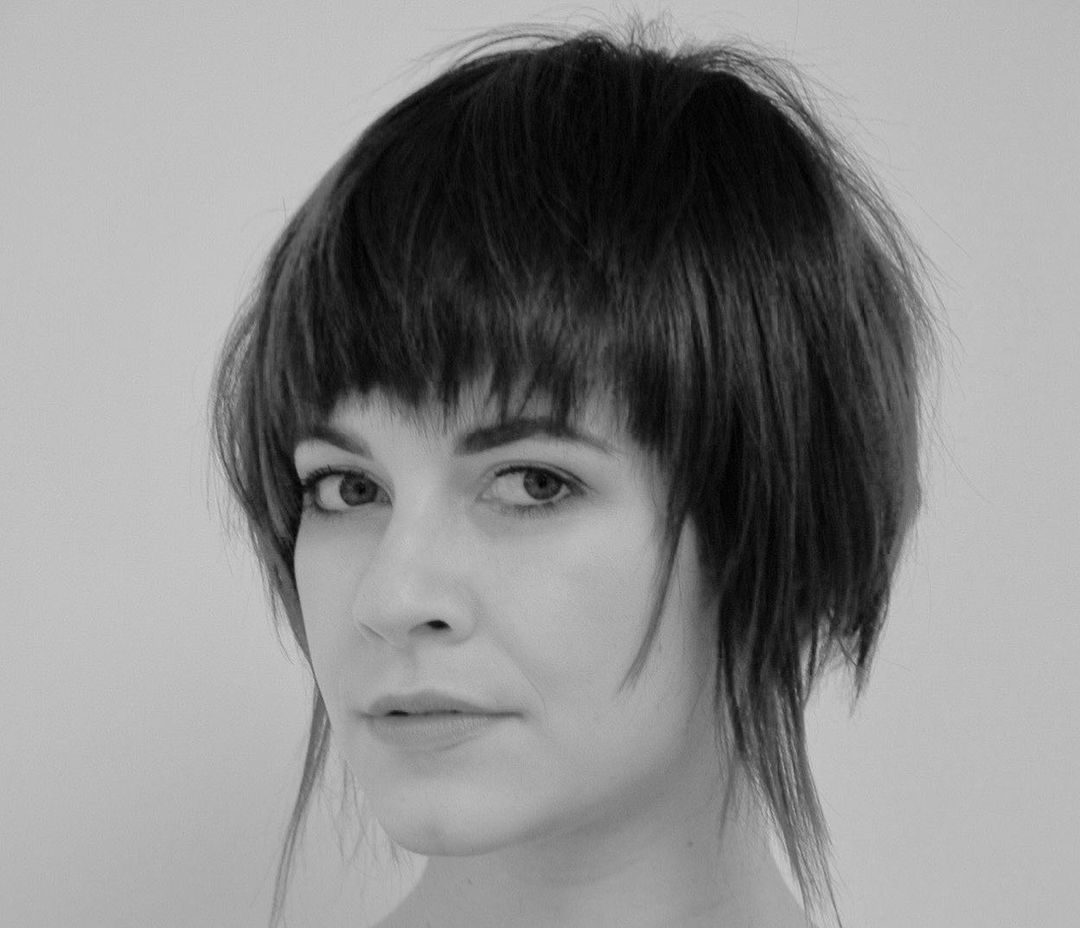 Credit: @maurizio_ra via Instagram
Just because you've got short hair, it doesn't mean you can get away with not styling it. The bedhead look can work for some people, but for most, it just looks like a mess. Ensure you brush your hair before you leave the house, applying the necessary products to keep each and every strand in place.
Super short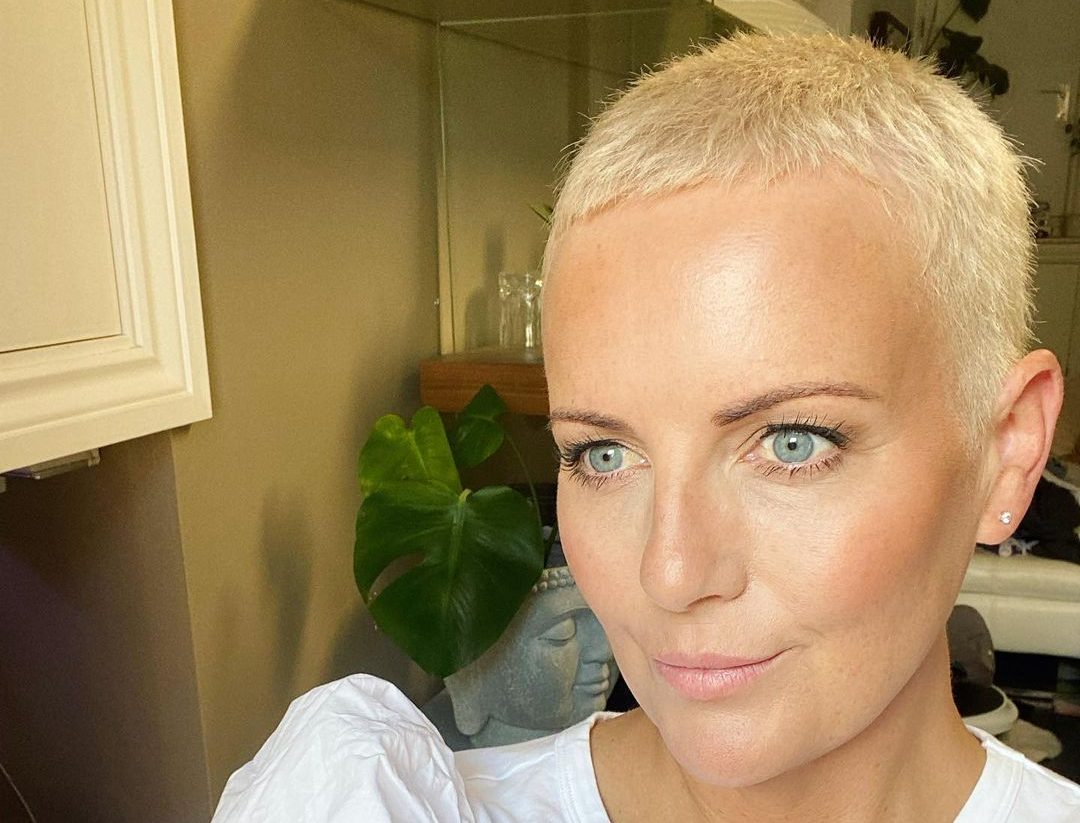 Credit: @shorthairforlife via Instagram
When you opt for short hair, it can be tempting to go super short, removing the hassle of styling your locks altogether. For some, this can be effective. For others, it simply doesn't suit their face, resulting in months of waiting until their hair grows back again. If you want to go super short, consider doing it in stages to see if the look actually suits you.
Baby bangs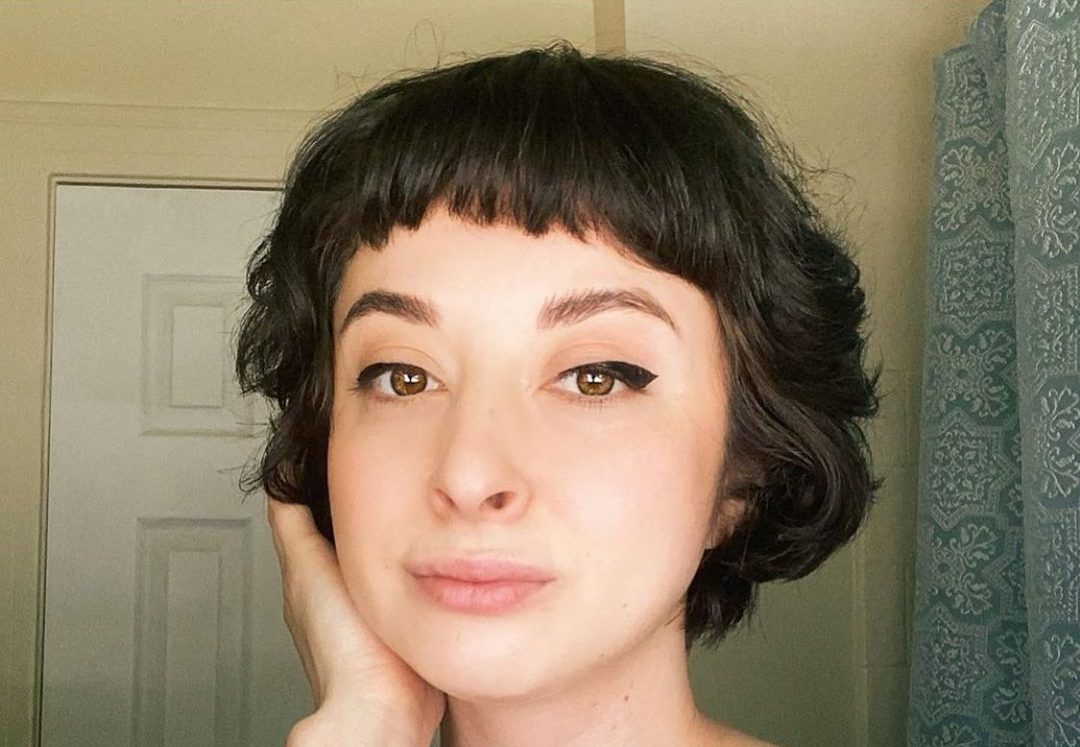 Credit: @ilocollective via Instagram
This hairstyle doesn't look particularly good on anyone – regardless of length. The bangs are simply too short, revealing a large chunk of your forehead. While baby bangs are the latest trend amongst the youngsters of today, it's likely they'll look back on the style in ten years' time with nothing but shame.
Spiky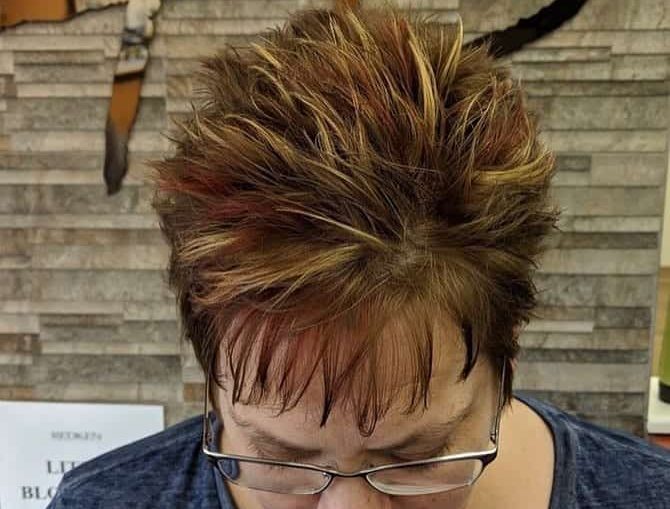 Credit: u/tinkergnome via Reddit
This hairstyle belongs to a 14-year-old boy who's just discovered hair gel, not a sophisticated woman. Avoid spiking your hair up in solid chunks, it creates an odd silhouette. You're better off letting your hair lay flat, leaving excess hair products on the shelf.
The 'Karen' haircut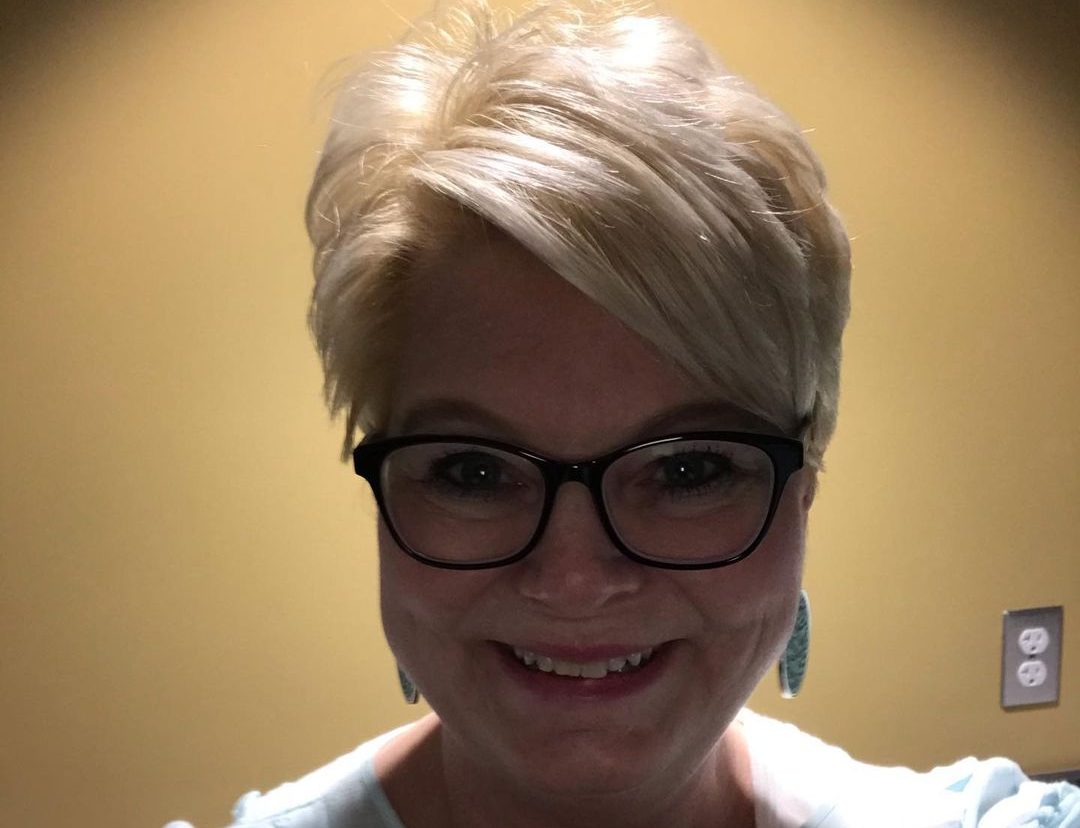 Credit: @nancymaykimball via Instagram
The so-called Karen haircut consists of hair that's short at the back, with a long, sweeping fringe that takes up a good chunk of your face. The choppy, inverted bob with bold highlights appears disjointed and unbalanced, with too many styles crowding your locks. If your hairdresser gives you this cut, you might want to speak to the manager.
Undercut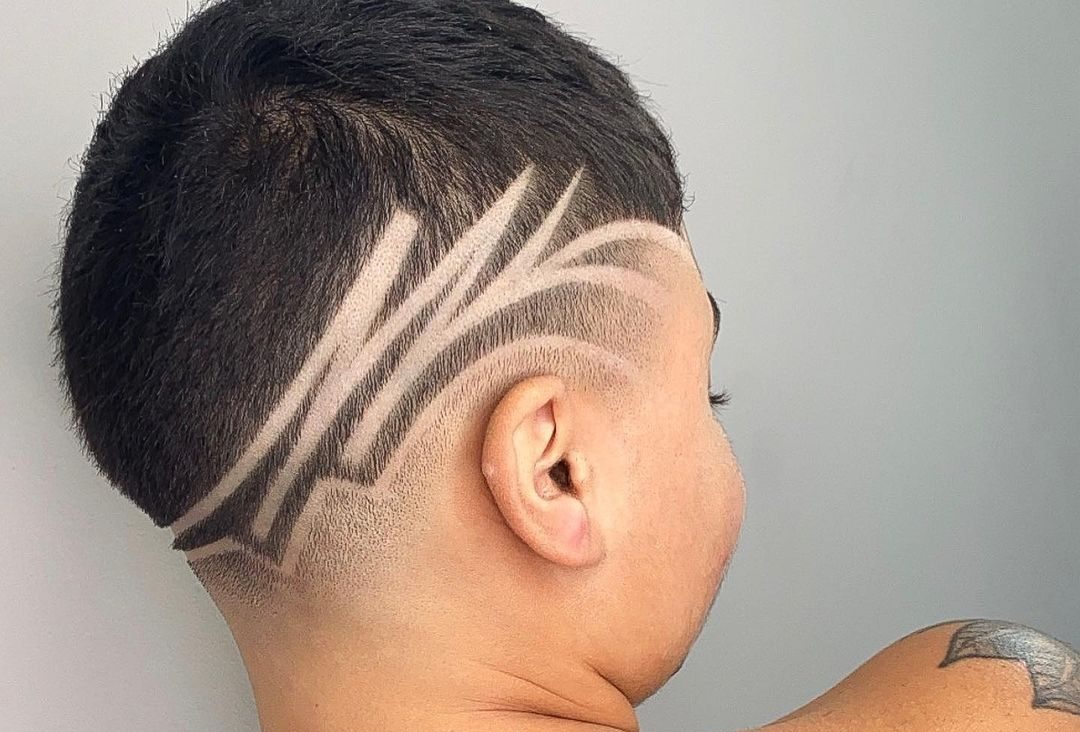 Credit: @kennyelitebarber via Instagram
You've got to have a certain energy about you to be able to pull off an undercut. These intricate designs may look appealing, but they can often give off a masculine energy. If you're looking for a more feminine appeal, it's best to avoid an undercut at all costs.
Flat hair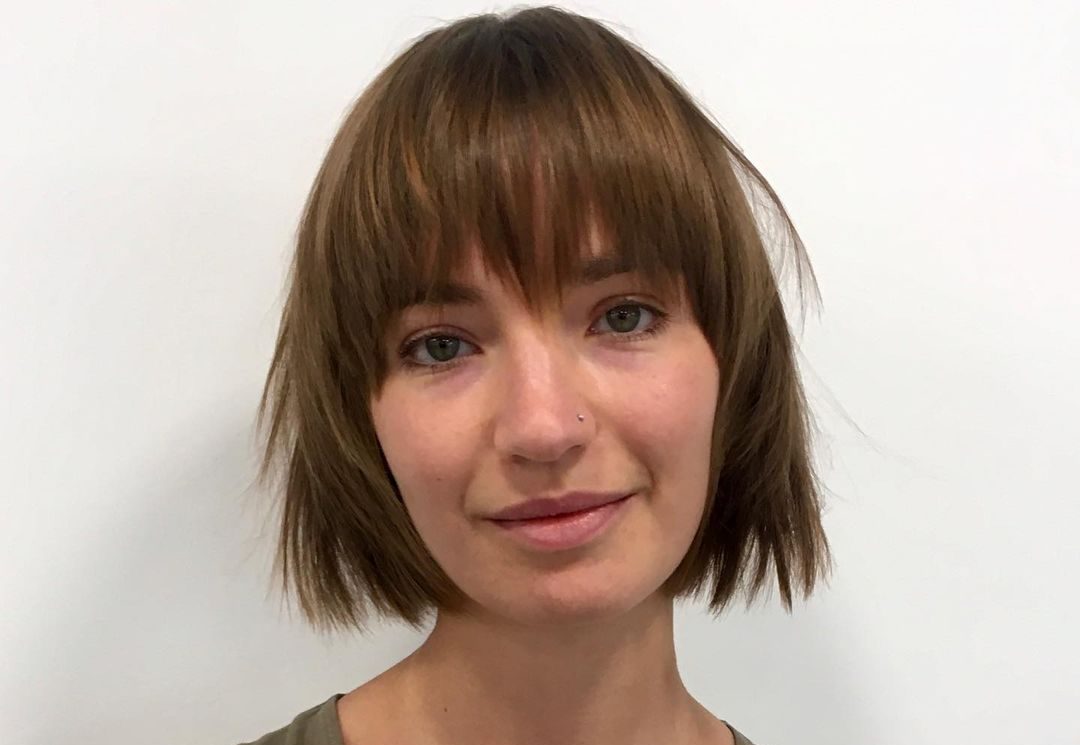 Credit: @silviasalerno160 via Instagram
Just because your hair is short, it doesn't mean you can allow it to be flat and lifeless. Use some mousse to give it some life, adding some height and volume to your locks. This will help to nicely frame your face, bringing out the color of your eyes and making your best features pop.
Pixie cut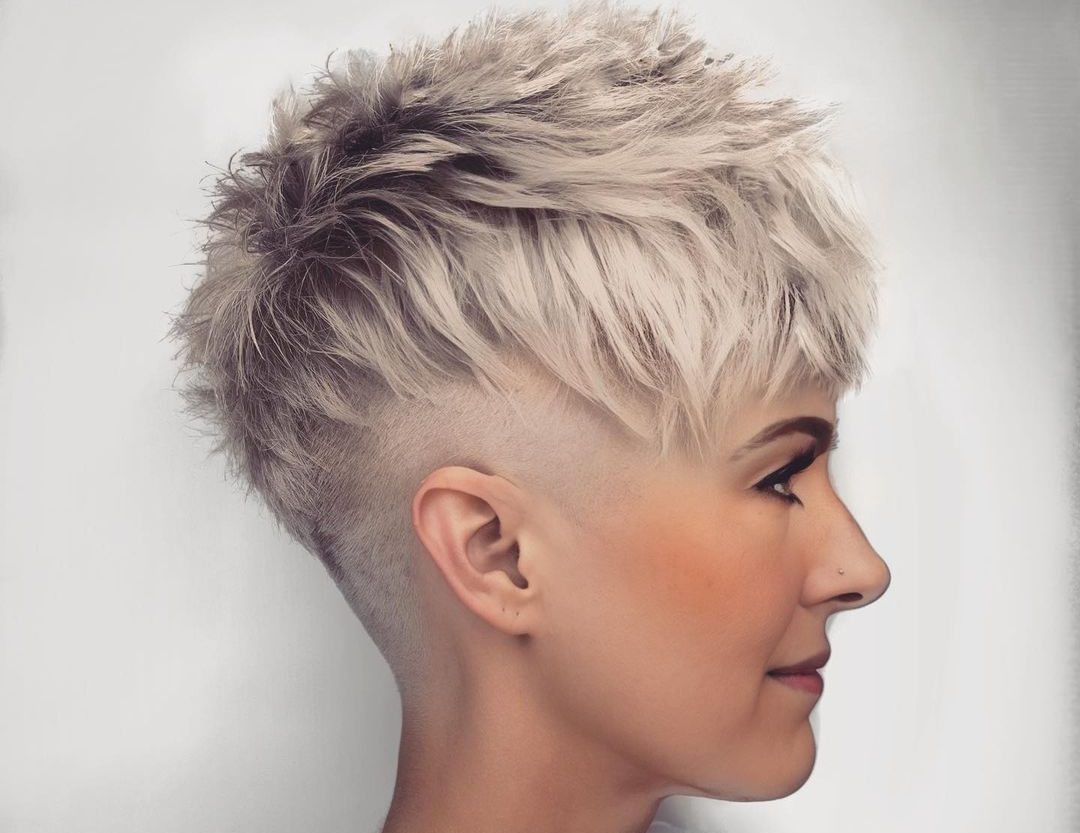 Credit: @roshan_hairlove via Instagram
Don't fear – the pixie cut is a style that suits many women, providing a hassle-free, effortless look. However, the haircut doesn't suit everyone. If you've got thick, fast-growing hair, it may be best to grow your locks out into a bob. It'll save frequent trips to the salon, along with providing you with a mature, classy look.
Keeping split ends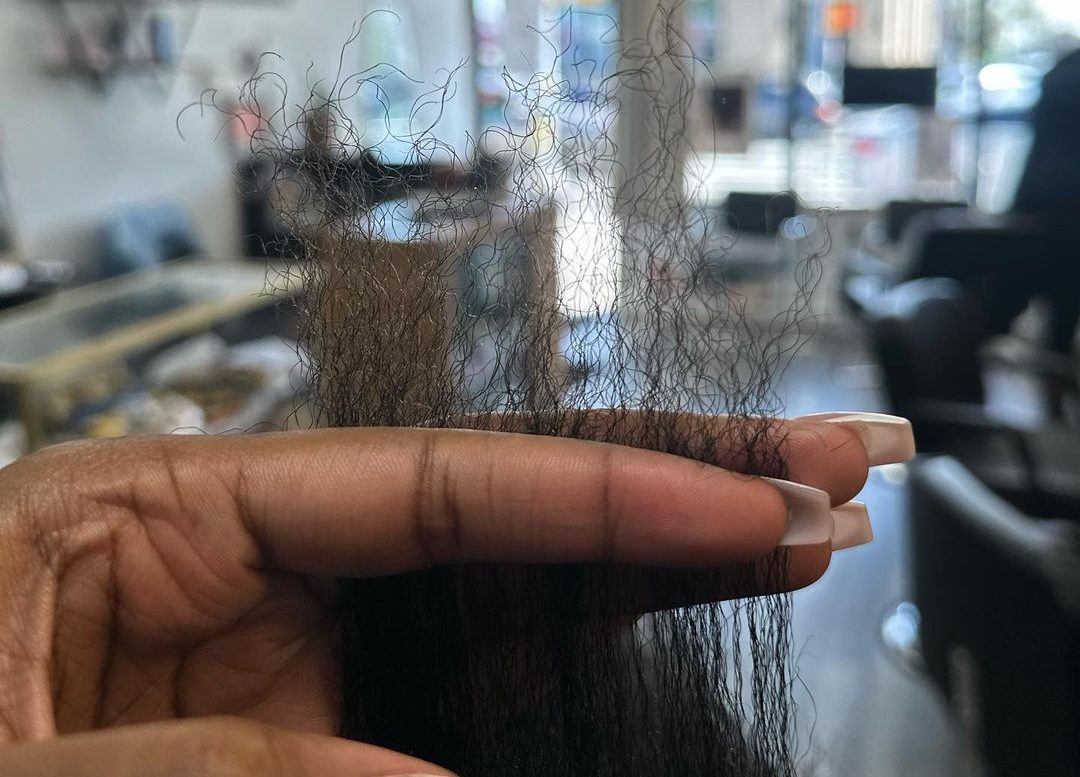 Credit: @creationsbymanii via Instagram
You may think that split ends are an issue for your long-haired sisters, but they can come for us all! Failing to tackle split ends can lead to your hair becoming straw-like, looking dead, limp, and lifeless. Ensure you take frequent trips to the salon to keep split ends at bay.
Bowl cut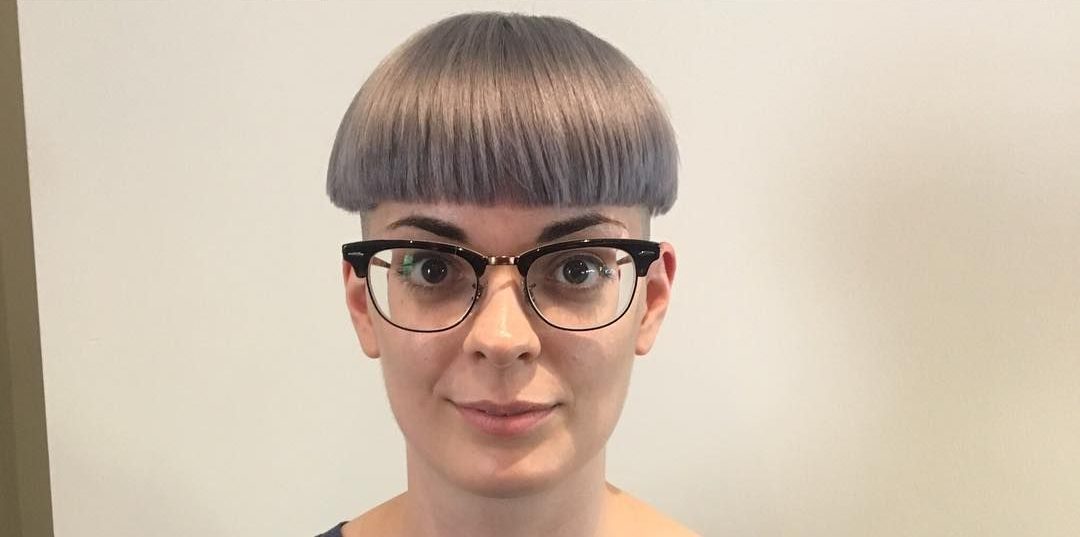 Credit: u/saraemily16 via Reddit
Don't follow the trend – bowl cuts are frumpy and outdated. They're too harsh on the eye, with the blunt lines potentially making you look heavier than you actually are. Grow out your hair just a little, turning a drab bowl cut into a gorgeous bob.
Going too dark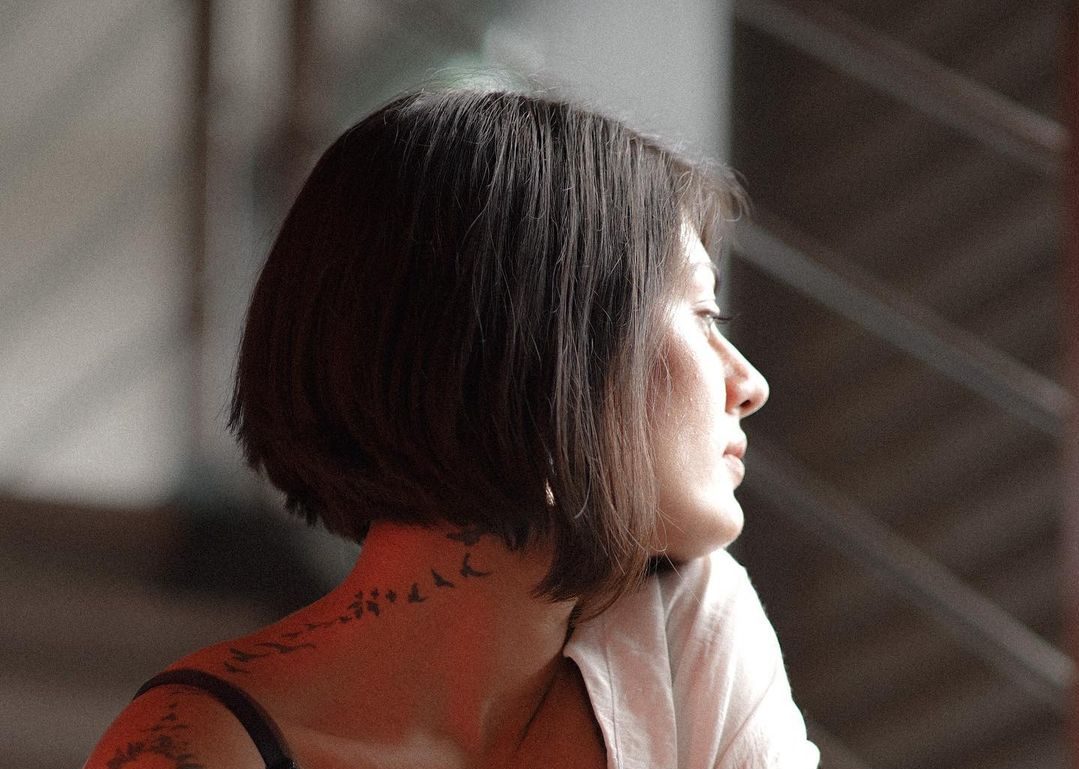 Credit: @nandikashah via Instagram
If you've got short hair, you want to avoid dyeing it too dark of a color. The harsh tones will look odd paired with your short locks, resulting in a clashing contrast. If you're trying to cover up your grays, go for lighter shades. Not only will it look better, but they'll also be more effective at hiding the silver streaks.
Inverted bob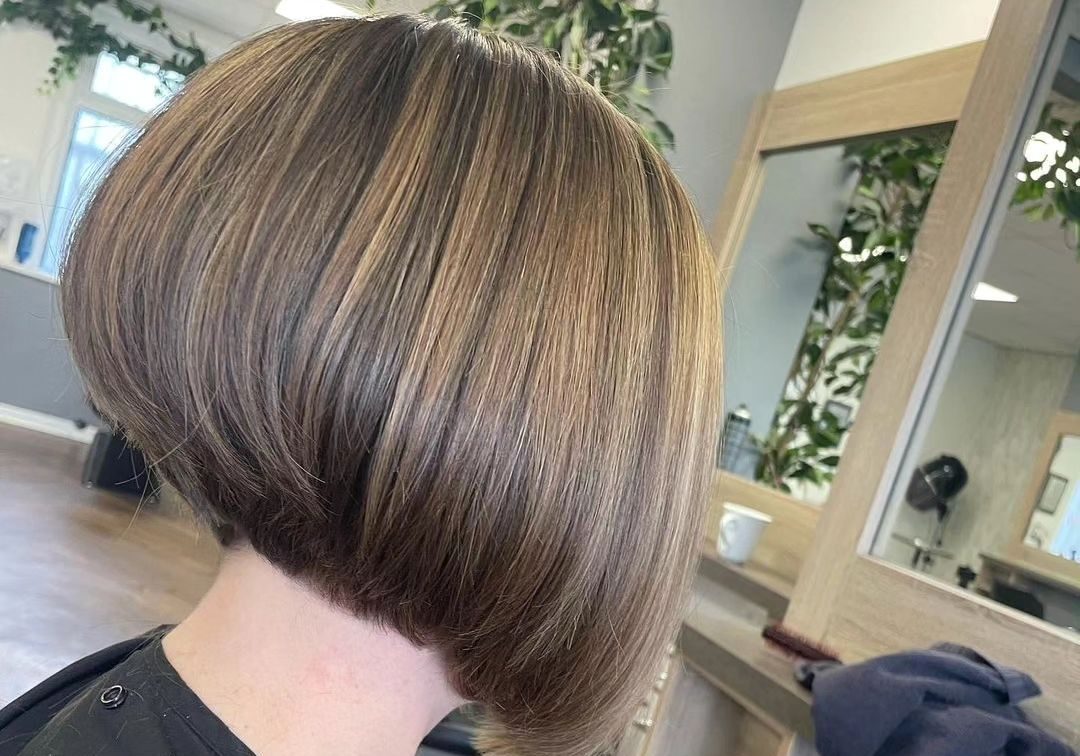 Credit: @bobspiration via Instagram
This may have looked good in the 90s, but it's time to let it go. The strange shape will make you look front-heavy, making you look as though you've been swallowed up in a mass of hair. Aside from your bangs, the front half of your hair should be slighter shorter than the back, creating a beautiful frame for your face.
Platinum blond pixie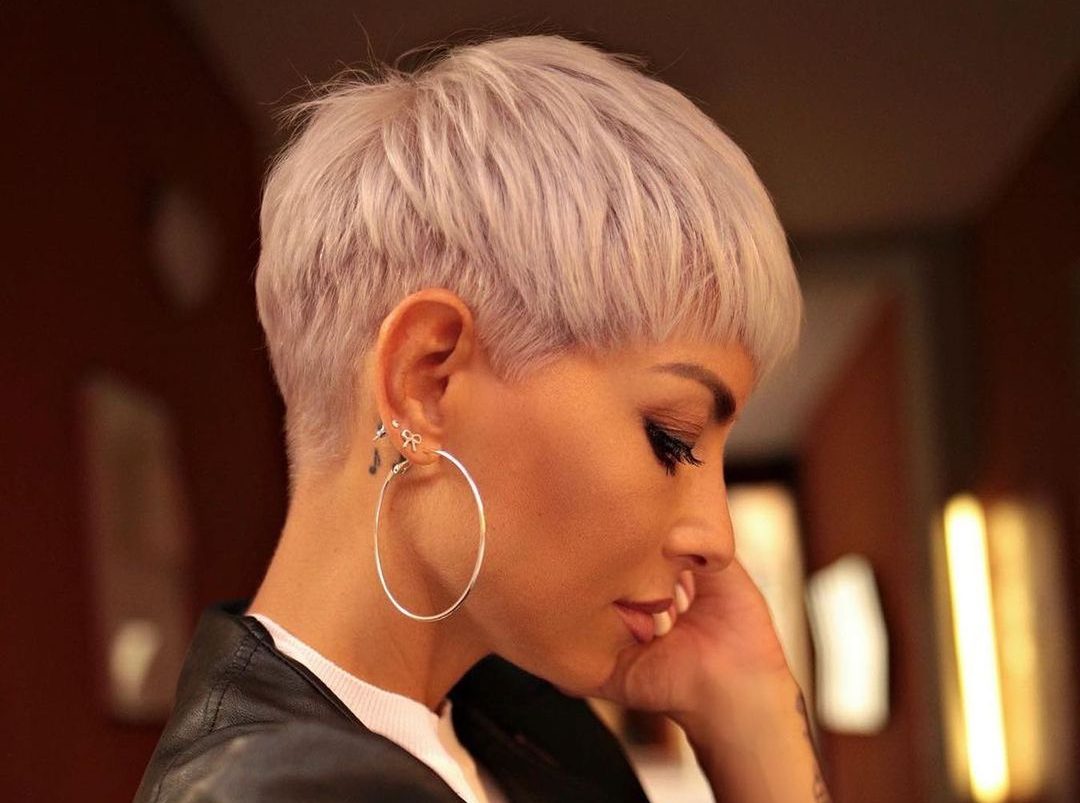 Credit: @short_hair_sweethearts via Instagram
This color is just too light and airy for this hairstyle, particularly if you've got pale skin. Opting for this shade will only wash you out, draining all of the color from your cheeks. Instead, opt for shades of warm brown or a dirty blond for a more appealing, youthful look.
Short layers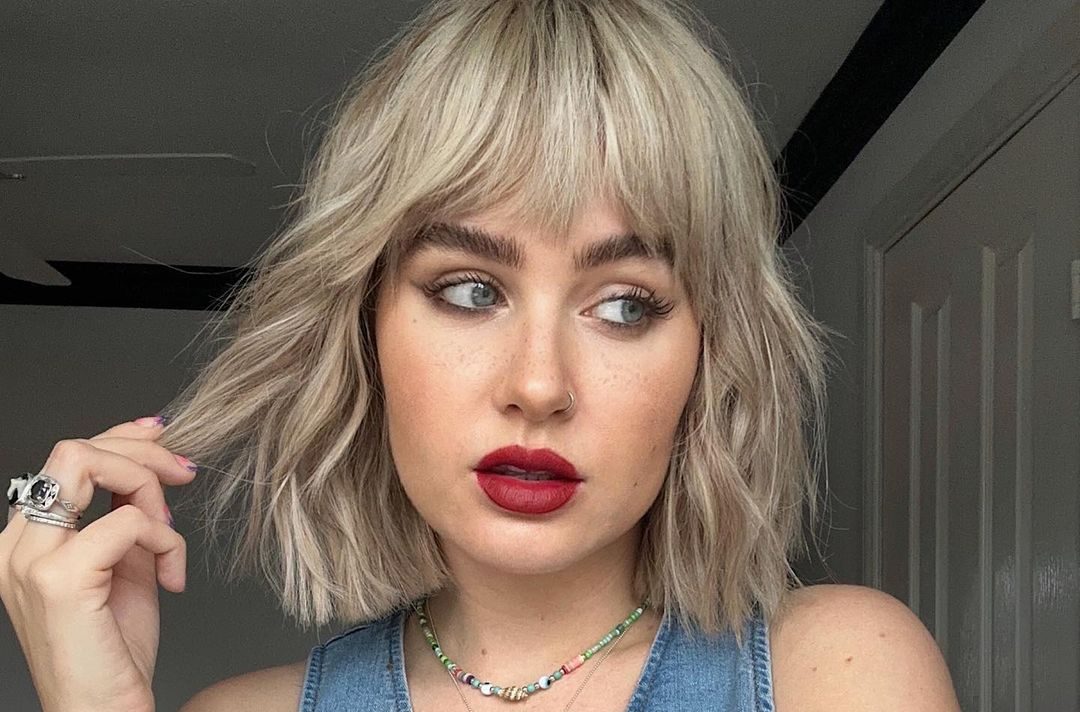 Credit: @amysequins via Instagram
Going for short layers may look good in the short term, providing a nice mix of texture for your locks. However, if you ever want to grow your hair out again, you may find yourself fighting an endless battle. These layers will all be different lengths, resulting in potentially messy hairdo in the future.
Angled bangs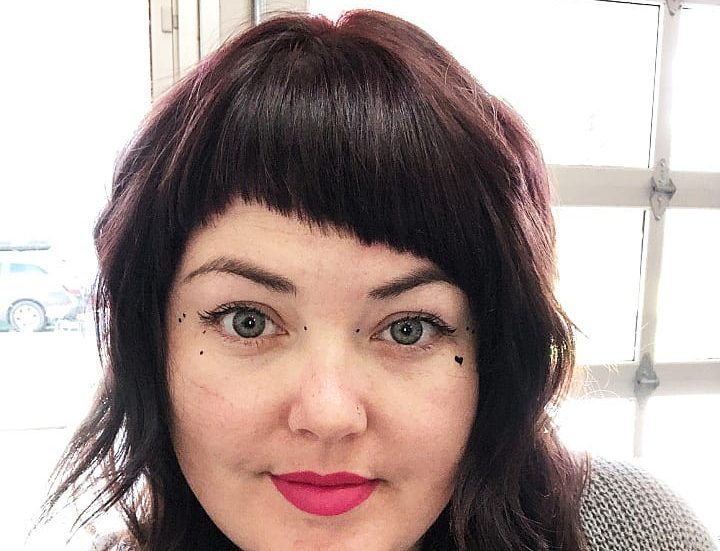 Credit: @verdantvisionecosalon via Instagram
Sometimes, rocking some angled bangs can add a little bit of much needed pizzazz to your hairdo. When paired with short hair, however, it can create an odd shape for your locks. It confuses the eye, making onlookers look to the center of your face, in some cases drawing attention to your insecurities.
Having roots on display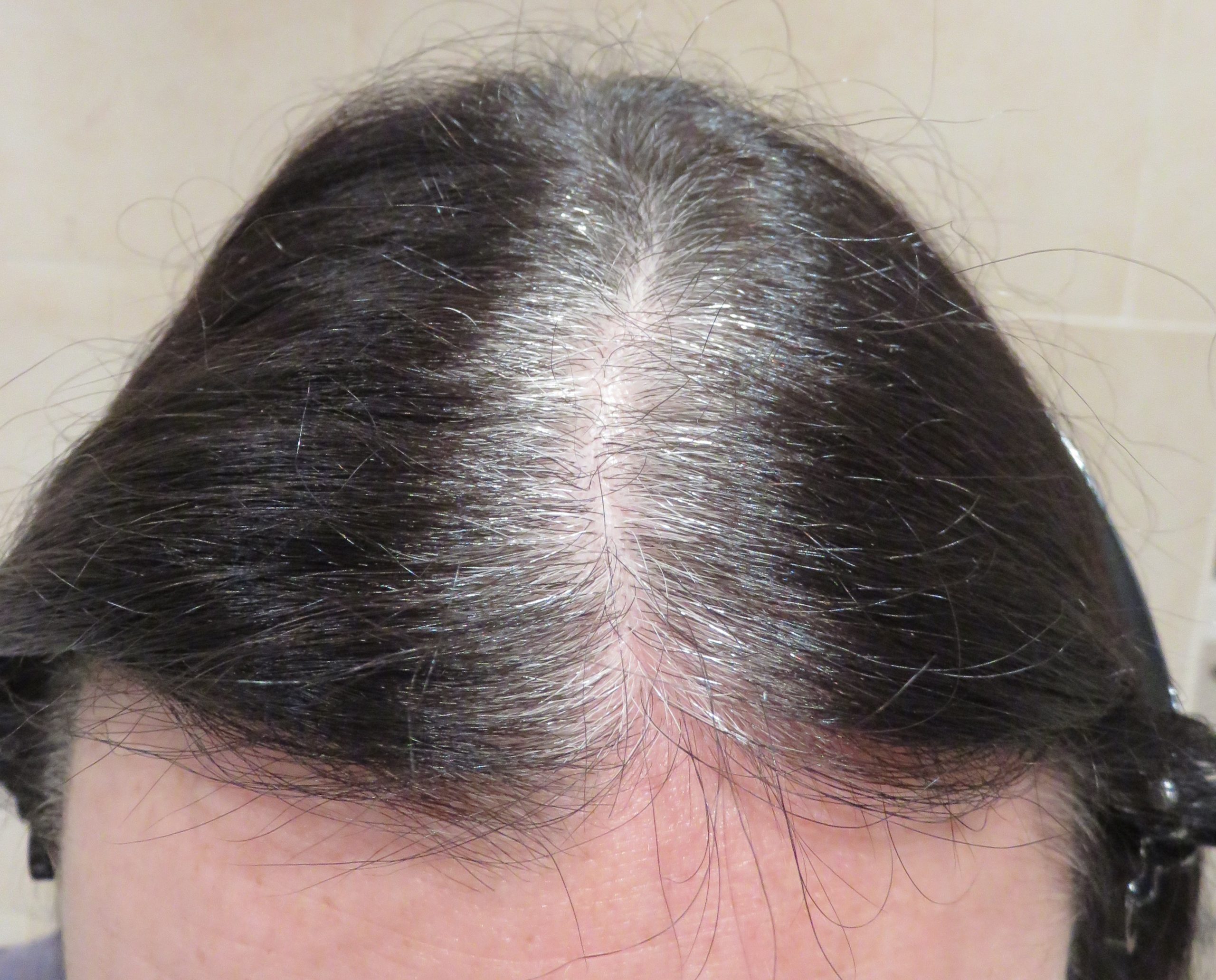 Credit: u/xmCm via Reddit
Some women can get away with proudly displaying their roots, claiming that it's a part of their style. For most women, however, they're better off dyeing those pesky tones, giving your hair one cohesive color. After all, the shorter your hair, the more prominent your roots will be.
Short mullet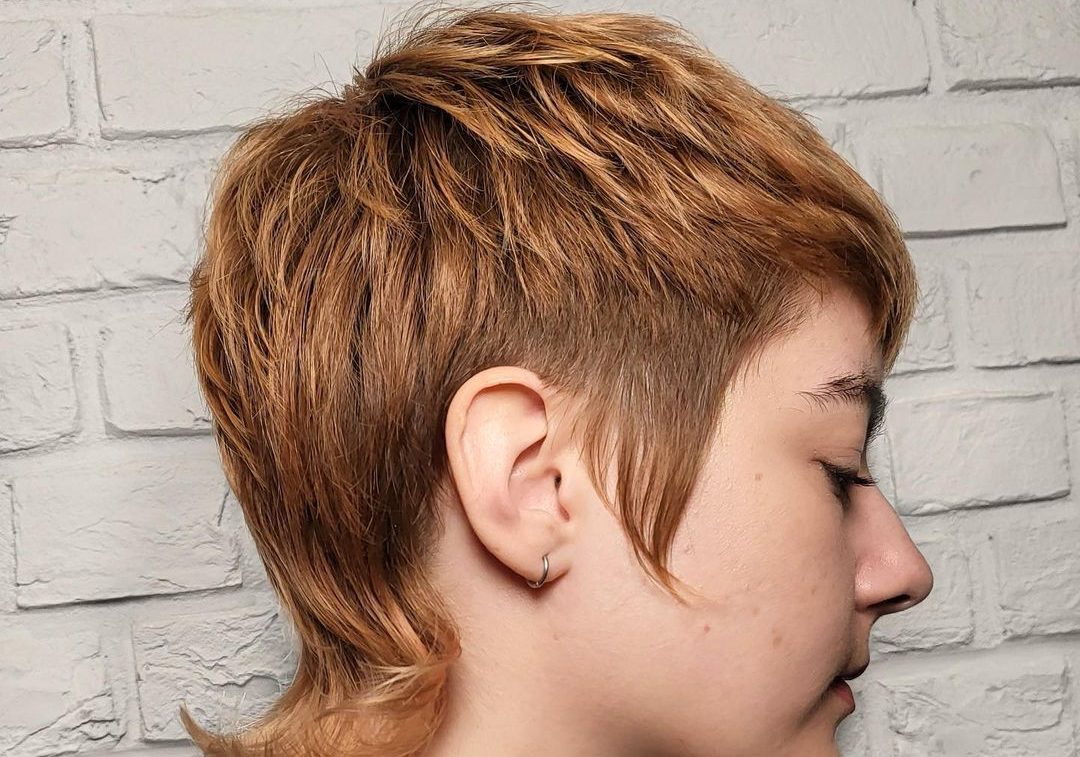 Credit: @lulurichardss via Instagram
This style is likely to go from dashing to dated in just a few years. While a short mullet does offer a glimpse at a person's edgy personality, there's a risk that it'll become unruly and messy without constant upkeep. It'll also grow into a full-blown mullet in no time at all, requiring frequent cuts to keep it in shape.
Mushroom cut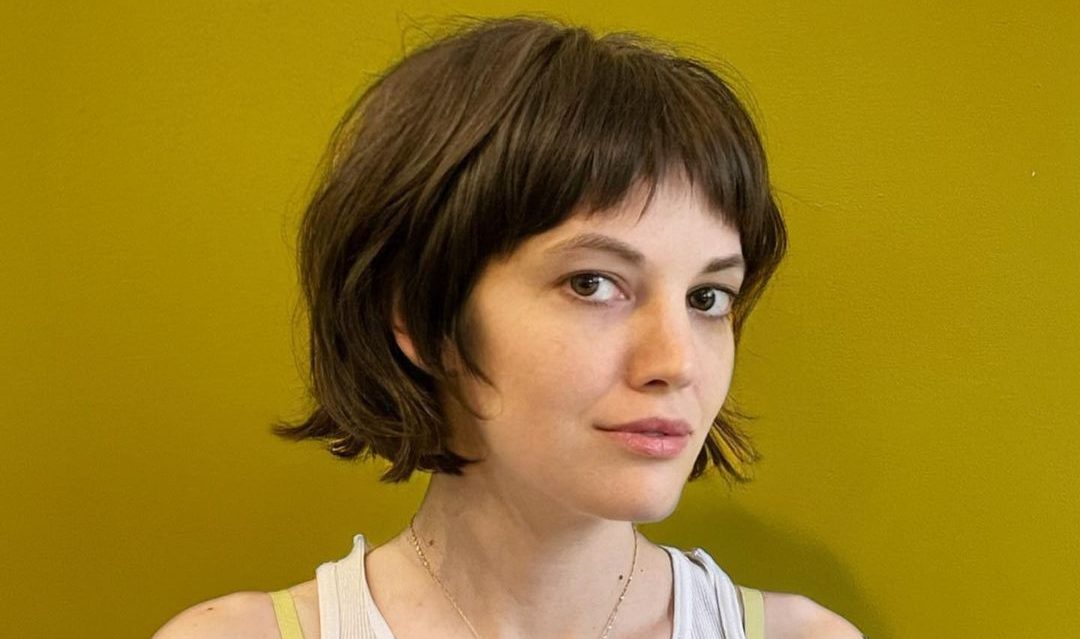 Credit: @local_honey via Instagram
The mushroom cut features hair that's wide at the sides, giving your head a fungi-esque shape. For some women, this is a hassle-free cut that's easy to manage. For others, however, it doesn't suit their face shape in the slightest, making them look podgy and round.
Bad hair extensions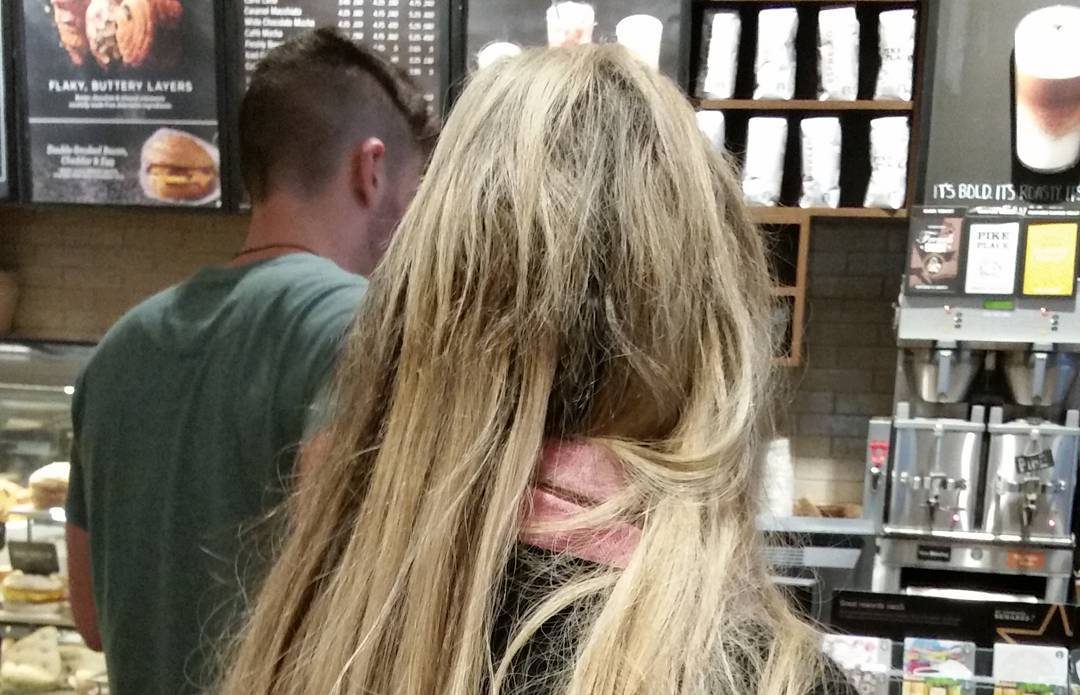 Credit: @chrisd_longevity via Instagram
Hair extensions are a great option for ladies with short hair, allowing them to have the best of both worlds. However, ensure that your extensions are of the highest quality and are handled by a hair professional. Failure to do so may result in cheap-looking, dysfunctional products.
Too long at the back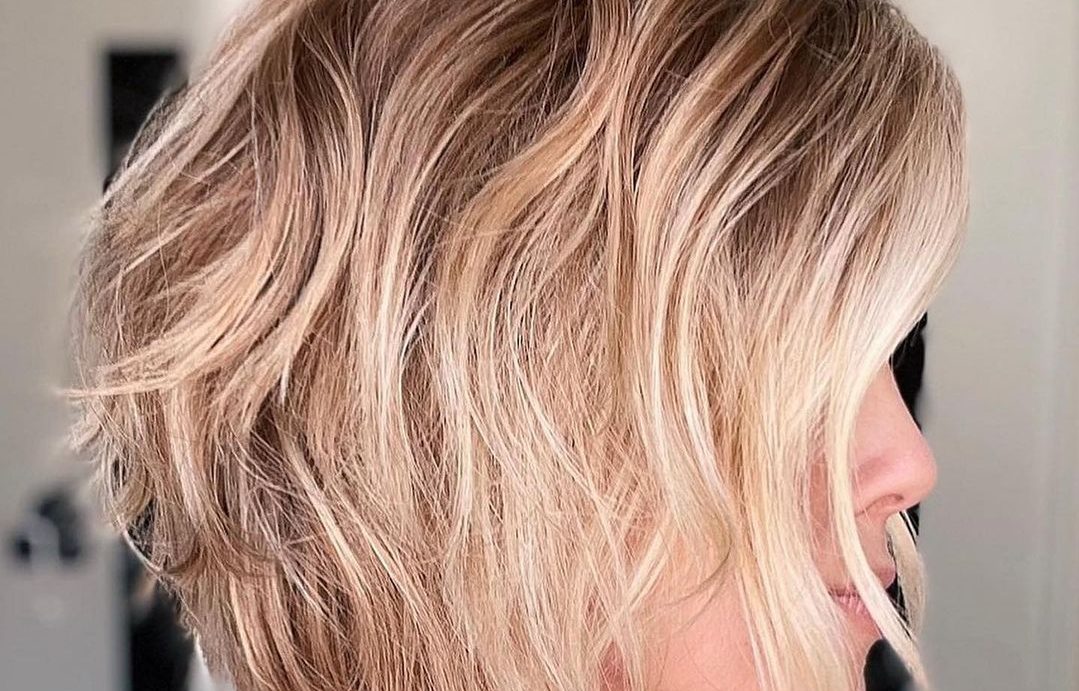 Credit: @chrisjones_hair via Instagram
When rocking short hair, ensure that it's actually short. Growing it out at the back but having short sides runs the risk of your locks entering mullet territory, or simply looking as though you couldn't settle on a style. Speak to your hairdresser about style options that suit you – and whether you really should grow out your hair or keep it short and chic.
Reverse mullet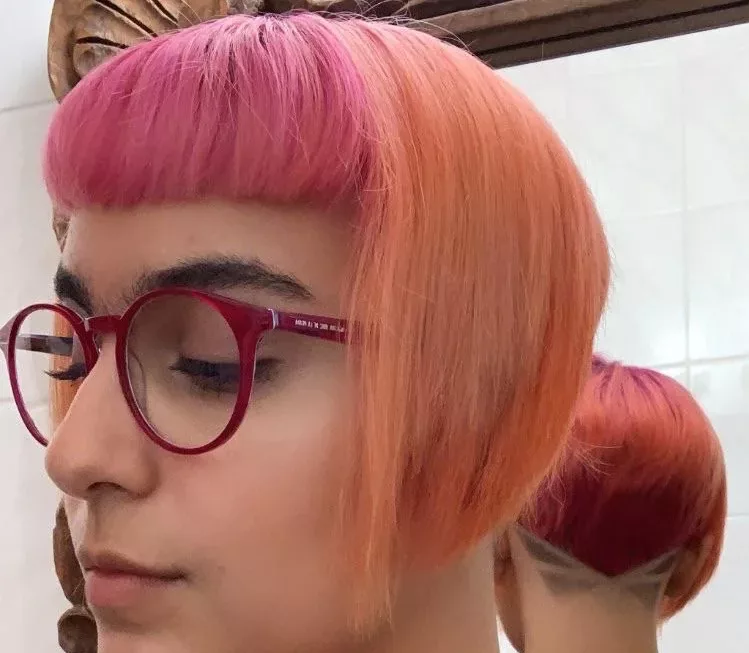 Credit: u/floresydelirio via Reddit
As if the mullet wasn't bad enough, there's now a new variation on the scene – the reverse mullet. The sharp, angular lines are a nightmare for all face types. For those with prominent jawlines, the severe cut only adds to the harshness of their face. The sharp hairdo also clashes with softer, rounder face shapes, making it a redundant cut for most women.
Razor cut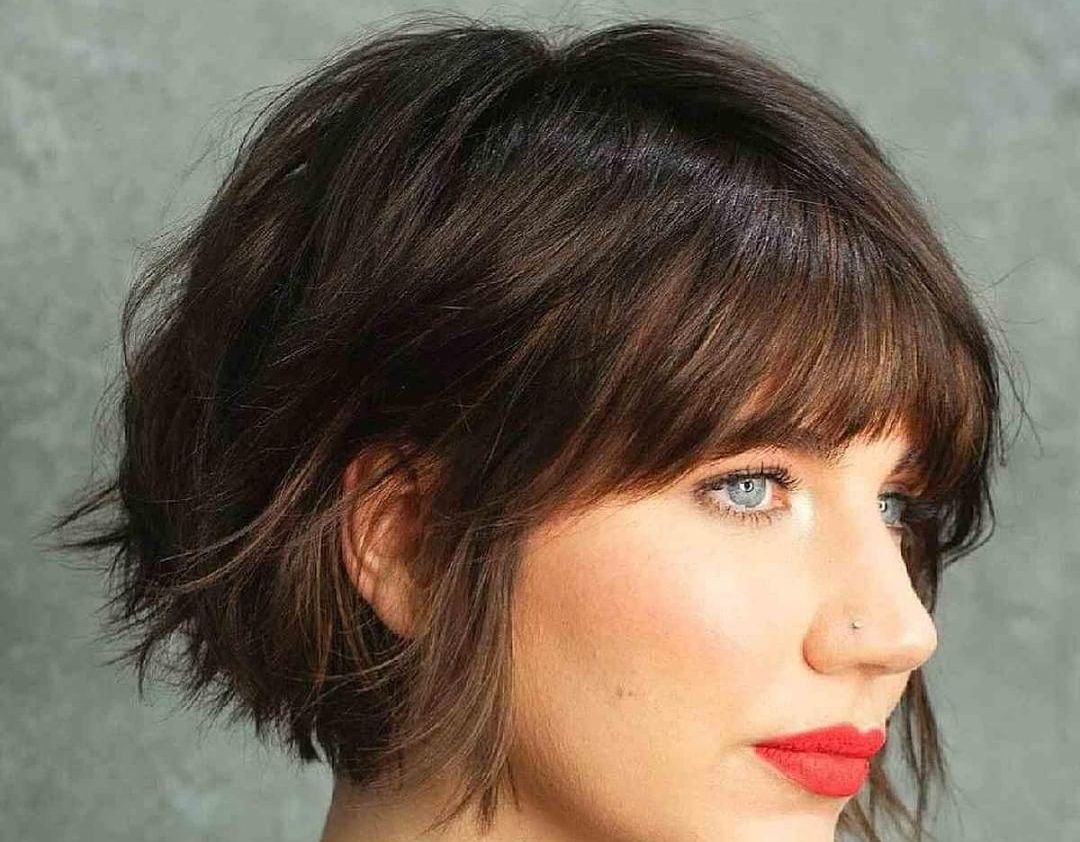 Credit: @latesthair via Instagram
Going for a razor cut is a great way to incorporate some texture into your locks. However, you want to make sure you don't overdo it – particularly with shorter hair. Having numerous severe cut edges can actually age you up. A softer look is recommended for shorter hair, giving off a less severe vibe.
Asymmetrical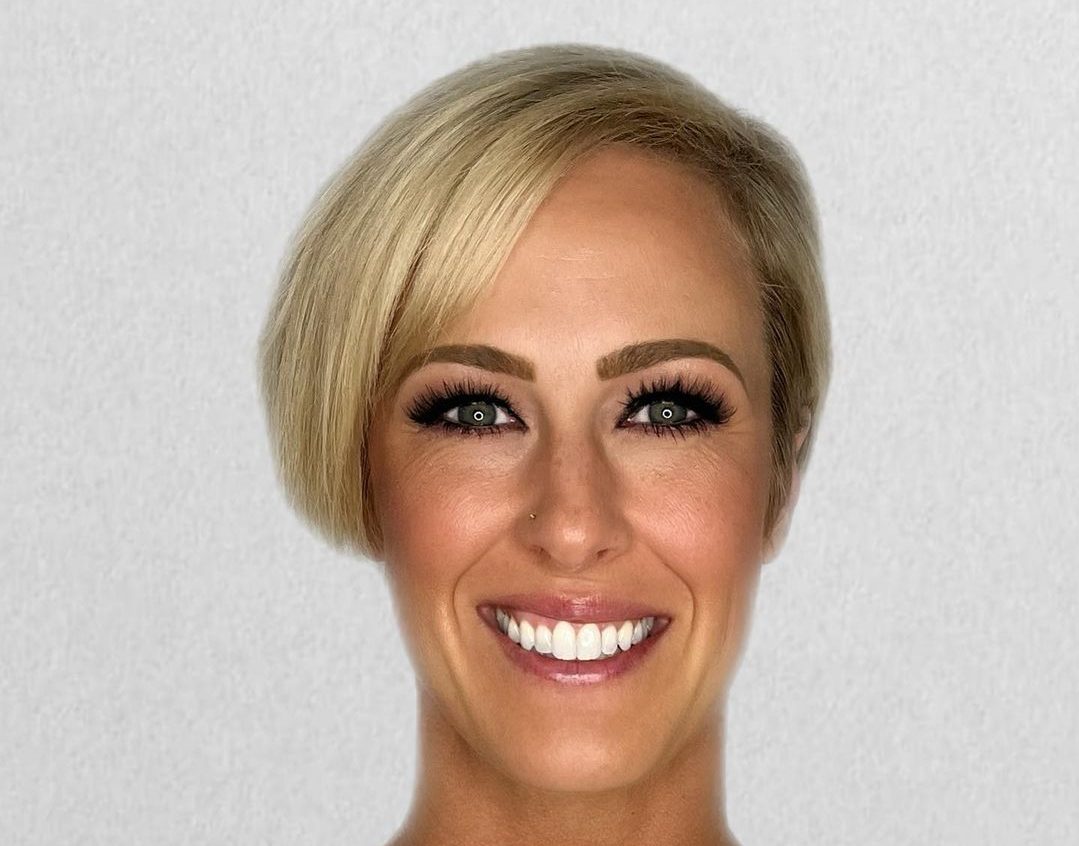 Credit: @roshan_hairlove via Instagram
An asymmetrical look can be disastrous. It draws the eye to all of the parts you'd rather keep hidden – your crow's feet, wrinkles, and eye bags. The strange shape can look lopsided on your head, giving you an odd shape. You can keep asymmetrical bangs, but ensure the rest of your hair is in an orderly shape.
Choppy layers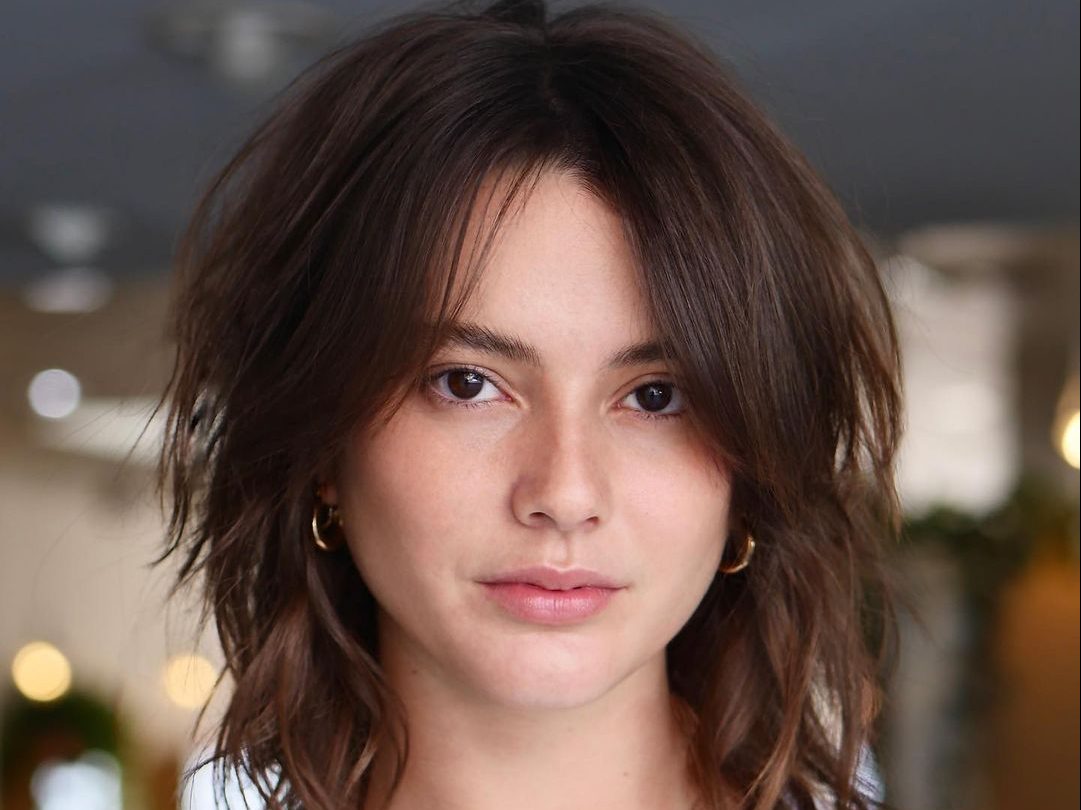 Credit: @yukistylist via Instagram
Choppy layers can look good – when they're done right. Otherwise, they can make you look as if you have permanent bed head – not ideal if you're looking to ooze elegance and class. Make sure that you only get choppy layers implemented by a hairdresser you trust in order to avoid constant bad hair days.
Perm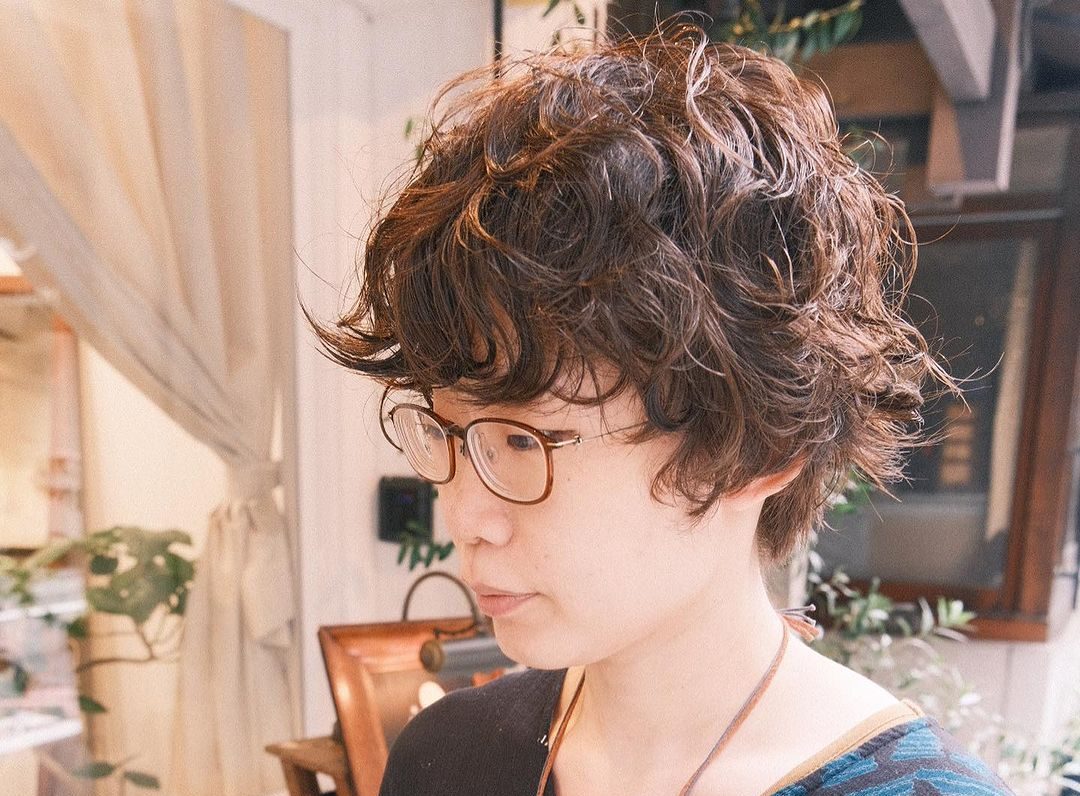 Credit: @masahiro_ne_mauloa via Instagram
Unless you want to look like your grandma, you're best off avoiding the dreaded perm. This hairstyle is incredibly outdated, usually reserved for seniors. You can achieve those curls through other more, subtle means, leaving the messy look as a mere relic of the past.
Short shag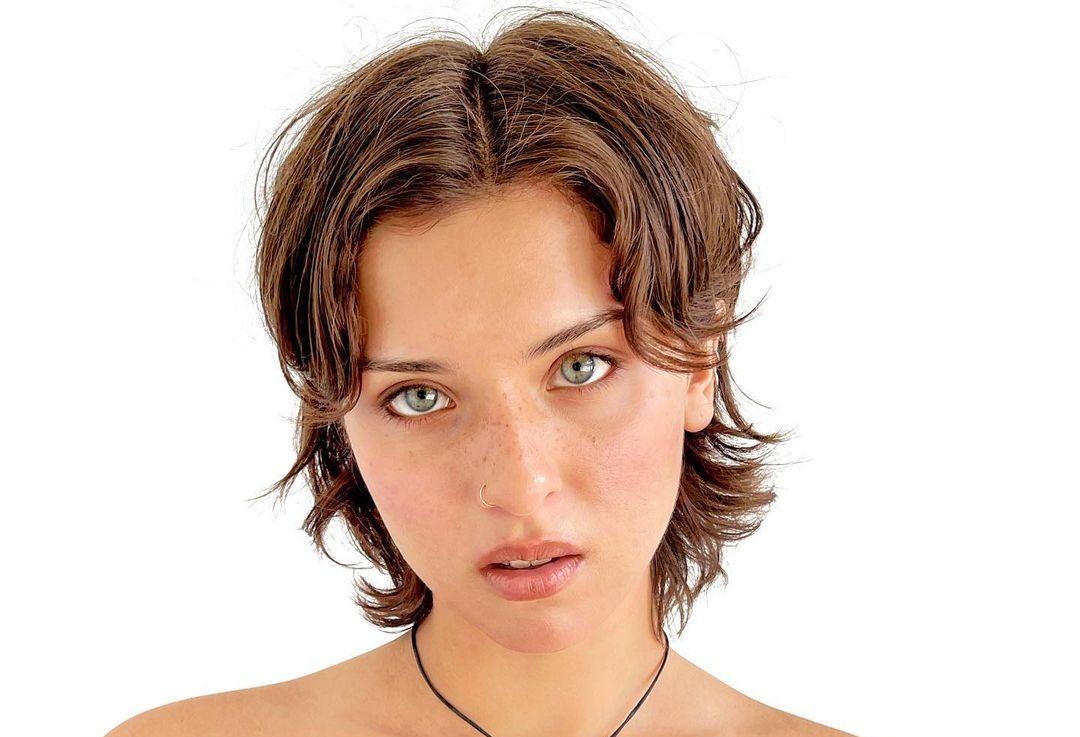 Credit: @__k_vu__ via Instagram
A short shag look can either be incredibly stylish, or incredibly messy. There's no real in between when it comes to this hairstyle – it either suits you, or it doesn't. If you're unsure about it, it's best to err on the side of caution, choosing a more sensible do.
Straightening tight curls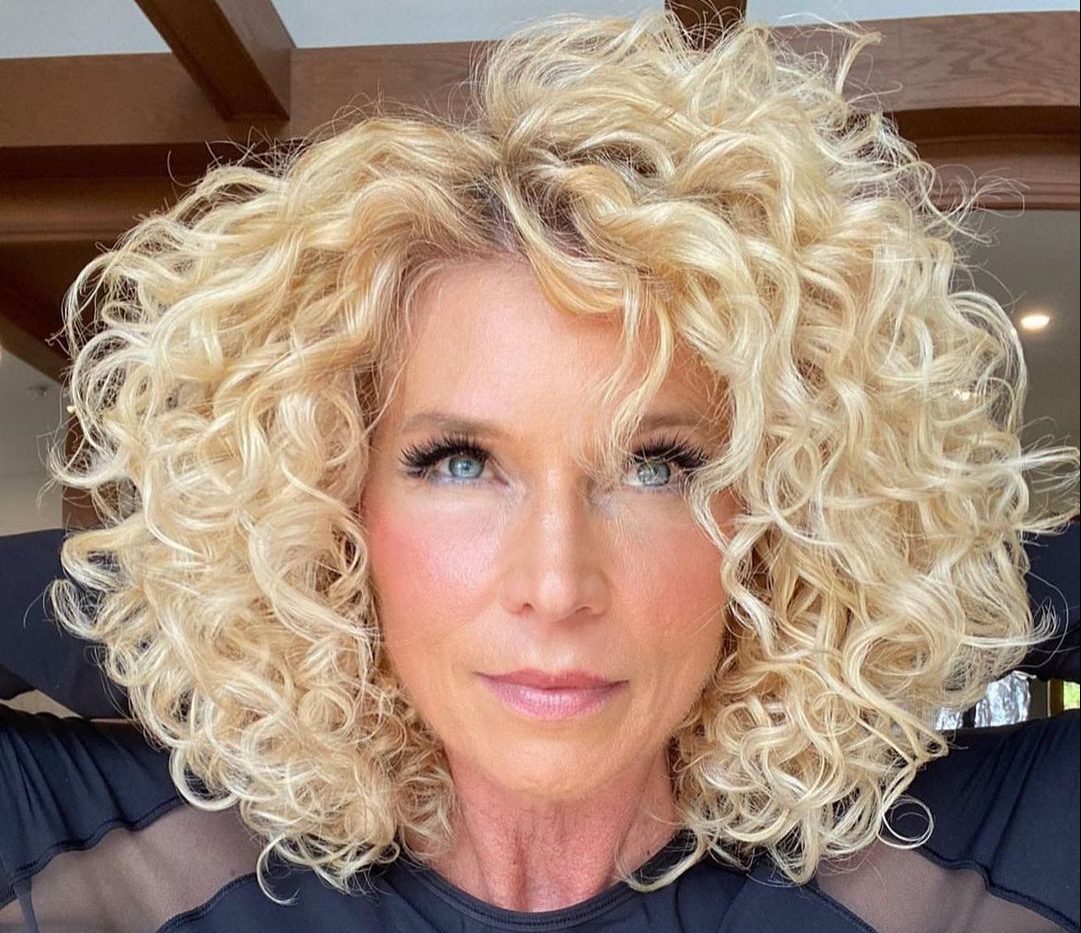 Credit: @hairbyreemasalon via Instagram
It's a hairstyle that many women would kill for – so don't waste it. Constantly straightening your straight curls results in frazzled, damaged hair – hair that would've been better off being left as it is! Rock your curls with unabashed confidence, relishing in all of that texture and style.
Windswept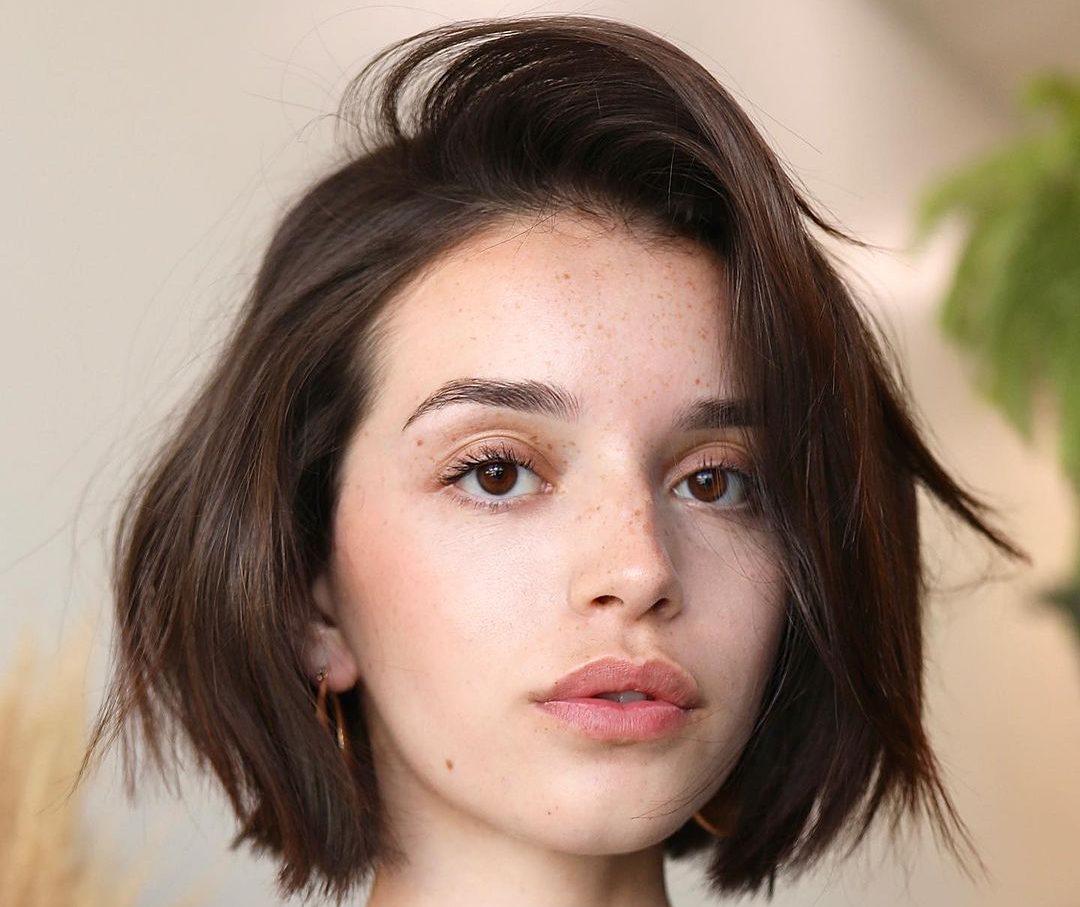 Credit: @hirohair via Instagram
Achieving a windswept look without using a heap load of products is no easy task. Even if you do manage to get the look locked down, stepping outside of your house can result in the style becoming an unmanageable mess in no time flat! It's way more upkeep than the seemingly low maintenance 'do first suggests.
Backcombed waves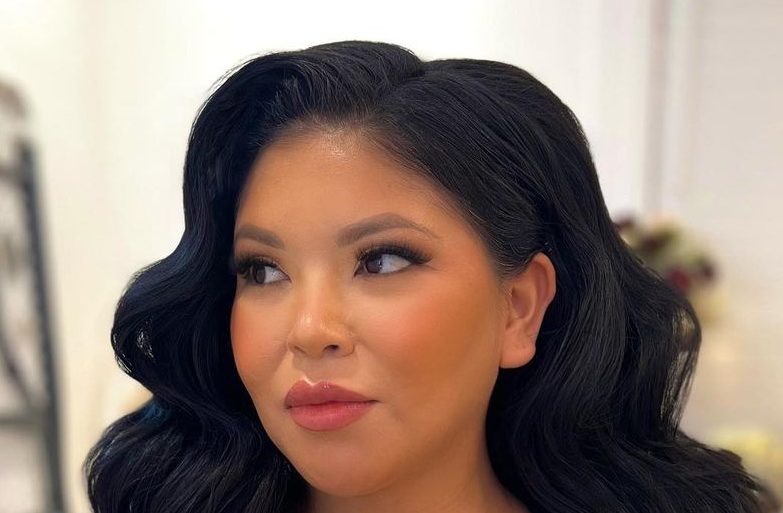 Credit: @prettygirlglamm via Instagram
This hairstyle only works for women with long, flowing strands. Otherwise, you only get half the effect – a slight ripple in your hair before you're met with harsh ends pointing in all directions. If you want long and luscious locks, you're going to have to bite the bullet and grow out your hair.
Tiny ponytail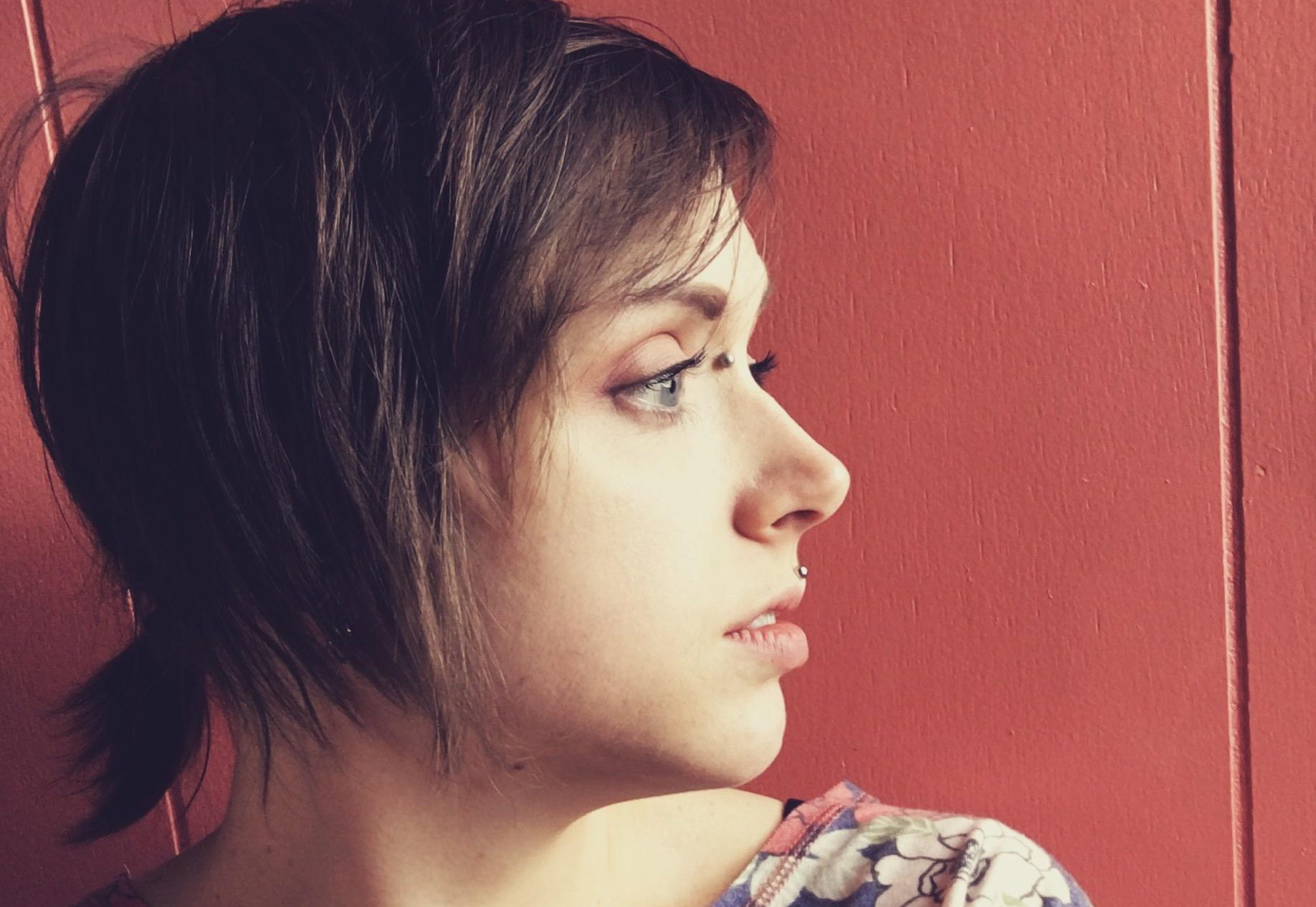 Credit: u/mama_jackalope via Reddit
If your hair is long enough for a ponytail, you may as well just grow it out. Staying at an in between length is rarely flattering, only drawing attention to the odd length of your hair. If it's not quite ready for a ponytail, consider putting it into a small bun, instead.
Quiff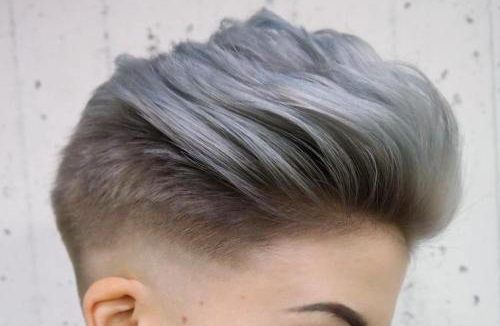 Credit: u/tsmrnt via Reddit
Quiffs should be avoided at all costs. They're outdated, offering no sense of modern style. This hairstyle is better suited to a drummer from the 90s, not a chic and classy woman. If you've got the gall to pull it off – go ahead! If not, it's probably wise to go with a safer haircut.
Faux hawk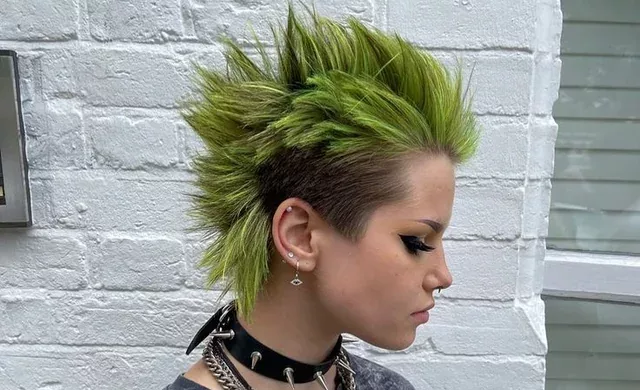 Credit: u/manic_moth_ via Reddit
Thankfully, a faux hawk isn't quite as bad as a mohawk. Style wise, however, it's not far off. The extreme height in the middle of your scalp throws off all of your proportions, doing strange things to your face shape. If you're the daring type, a faux hawk may suit you. Otherwise, it's best to steer clear!
Rainbow dye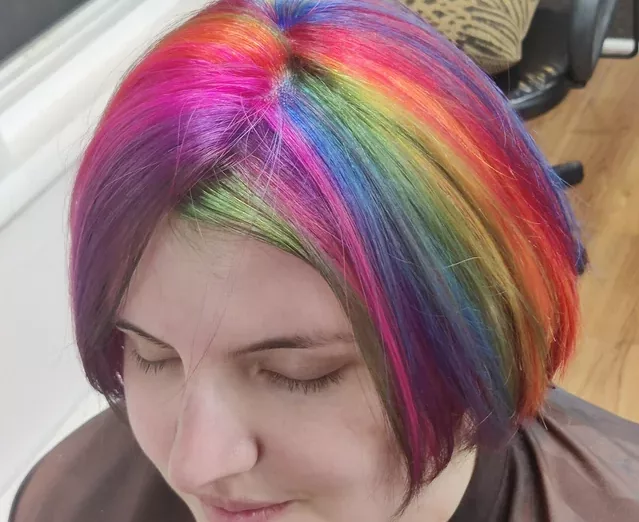 Credit: u/Rainbowsrfun via Reddit
Coating your hair in an array of different colors isn't advised. Not only can the severity of the chemicals do damage to your hair, but the look requires frequent touch ups. Furthermore, the onslaught of color can thoroughly wash you out, always making your skin tone look overly pale or sickly. Try the occasional semi permanent dye if you must, but one or two colors at a time works best.
Wolf/cub cut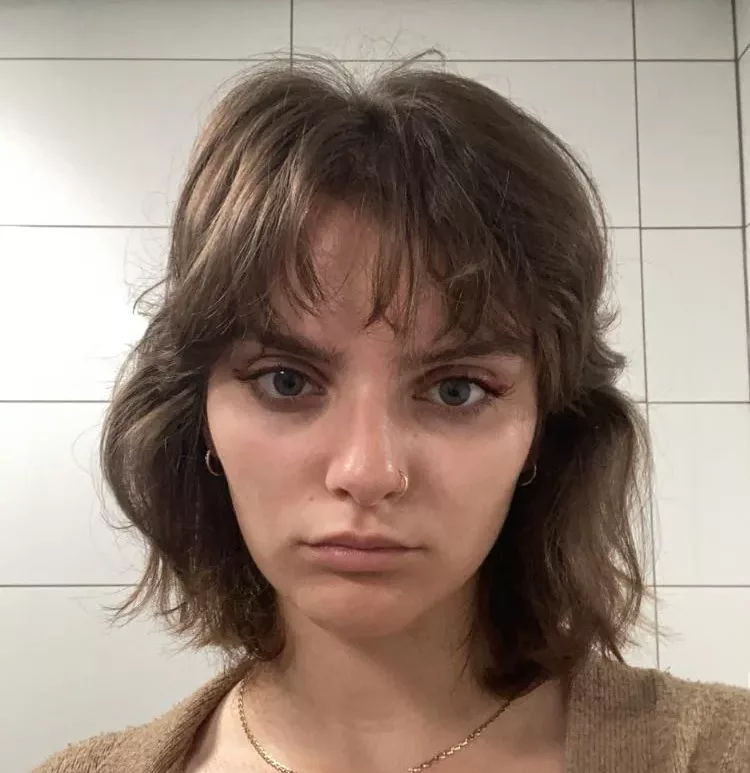 Credit: u/MinimumRoyal via Reddit
Just because it's on trend, it doesn't mean you have to rush to the hairdressers and get the exact hot cut! The wolf cut is only suited for ladies with thick lashings of hair. Thinner hair types are unable to maintain the cut's wild shape, resulting in a flat and frizzy mess. Coupled with a shorter crop, you've got no chance of looking like those Insta models.
French bob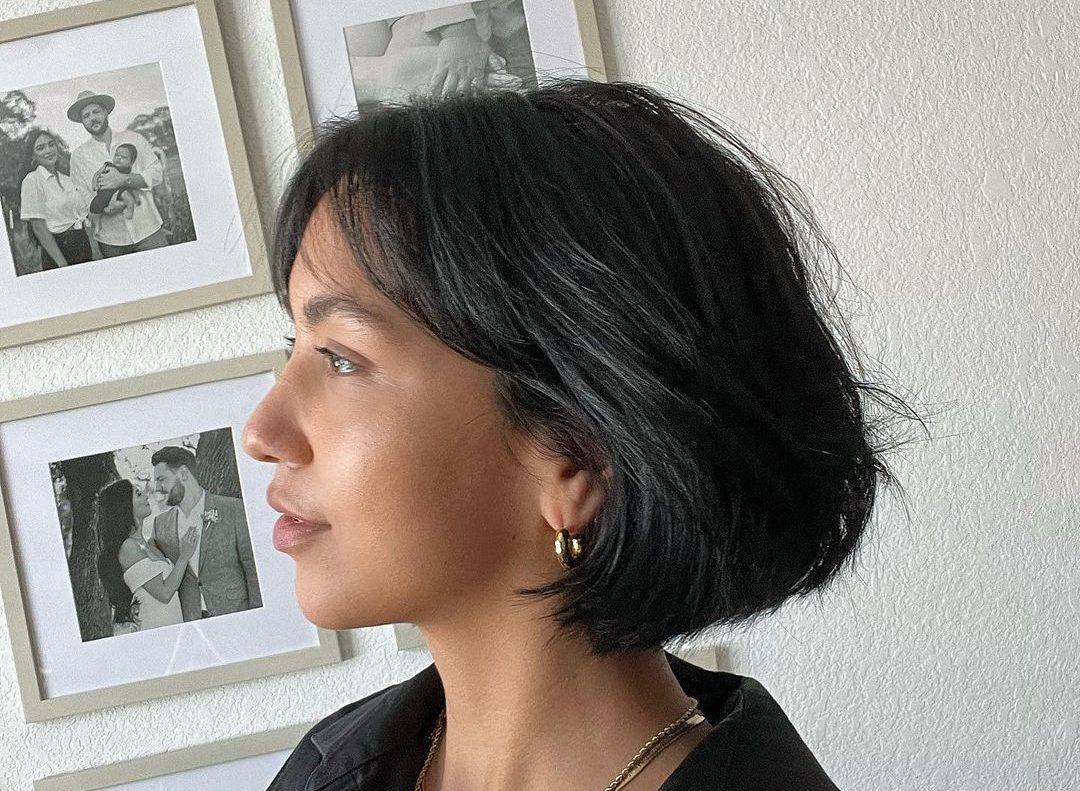 Credit: @hannahsuber via Instagram
The French bob is a timeless, classic look that's been donned by women for decades. However, that doesn't mean that the style suits everyone. If you've got a round face, it's best to avoid this particular look, as the soft, round edges of the hair will only make your face shape all the more prominent.
One side shaved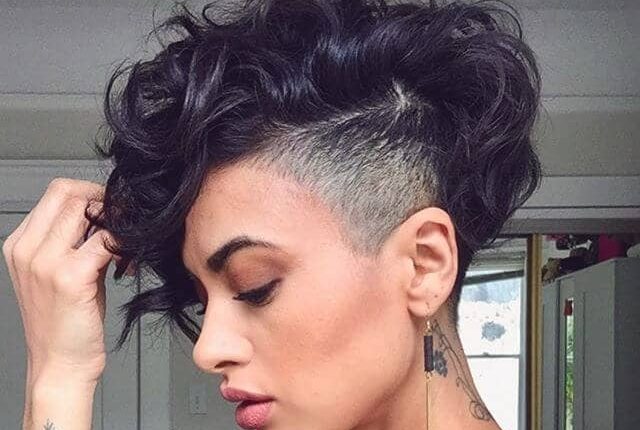 Credit: u/Columbusandco via Reddit
Your hair is already short enough – there's no need to shave an entire side off, too! It's a harsh look, shining a light on a huge chunk of your face. Furthermore, if you suddenly decide that you don't like it, there's little you can do to cover it up, instead having to wait for those strands to grow back.
Two tone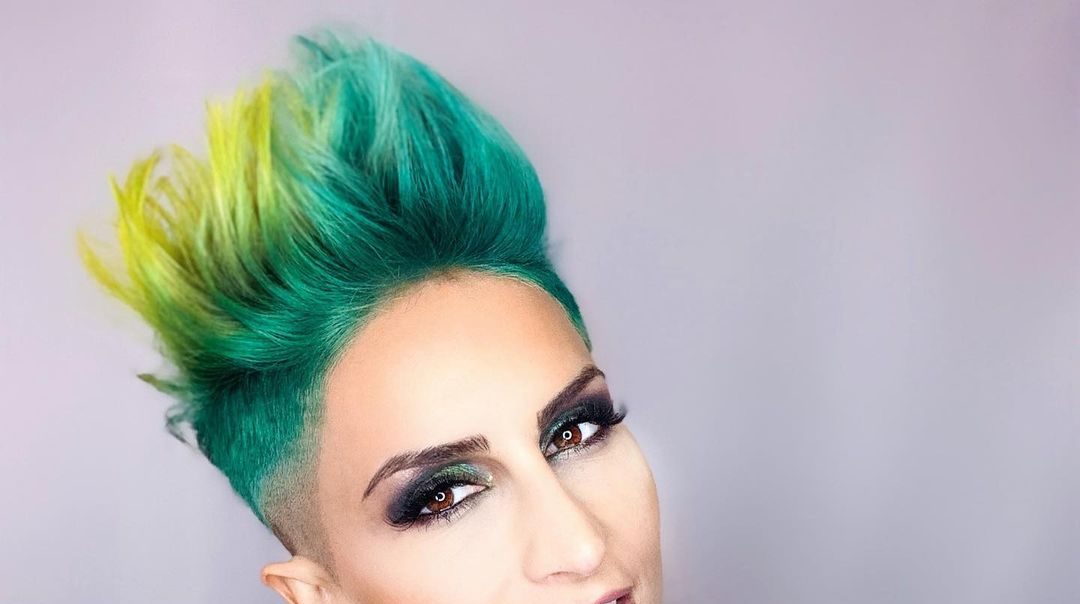 Credit: @alineh_a via Instagram
Going for a two tone hairdo with any hair length is a risky move. Unfortunately, there's no way to tell whether it'll look good or not until after it's been dyed. If you do decide to go for two different colors, ensure that they compliment each other, leaving out garish tones entirely.
Buzz cut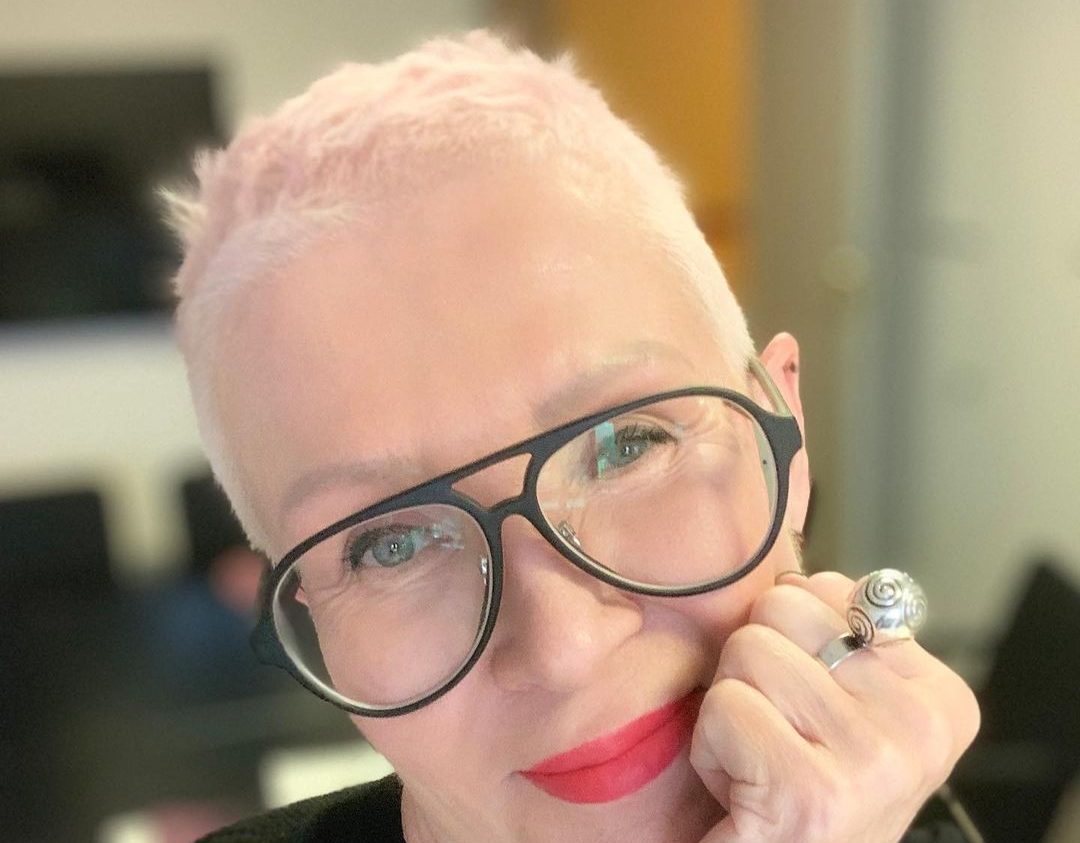 Credit: @sari_specsandlipstick via Instagram
If you have harsh features, a buzz cut will only make them seem stronger. The hairstyle may suit women with softer features, but there's no real way to tell until you take the plunge. If you aren't a fan of the look, you've got a lengthy wait until it grows back again…