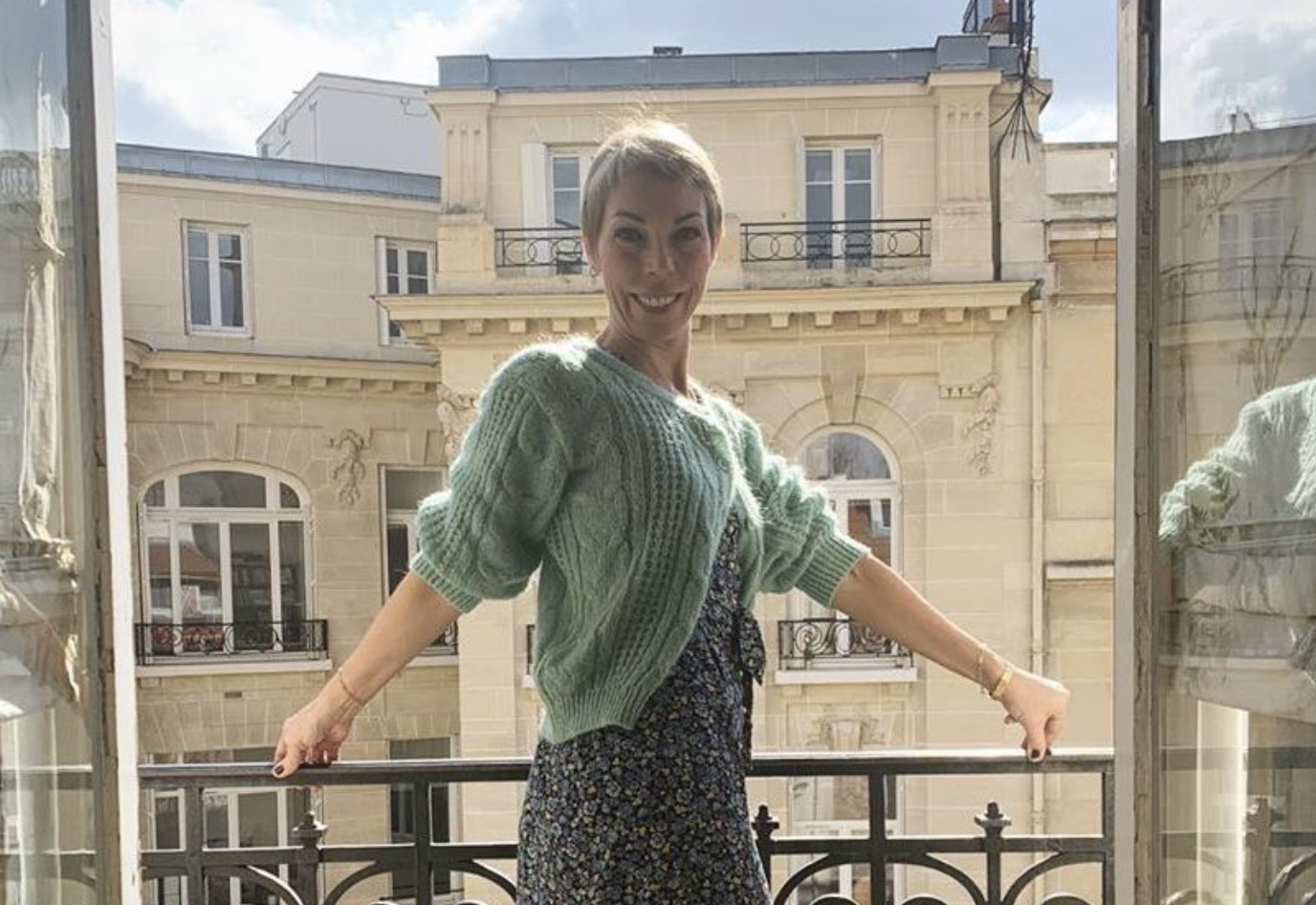 Credit: @MathildeFavier
Wearing heavy earrings everyday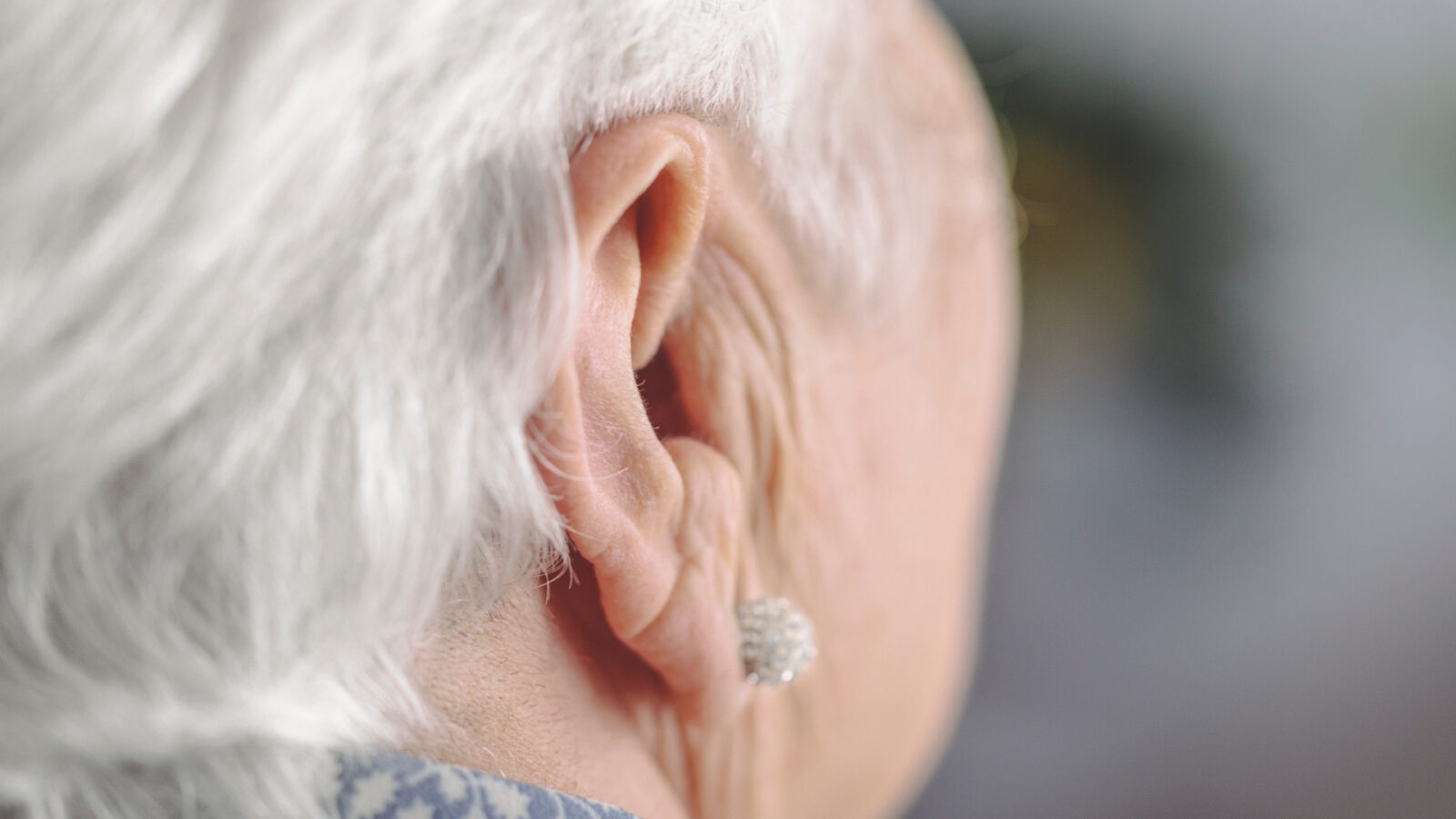 Credit: Starts at 60
We all love a statement piece, but eventually they can wear on us. Heavy earrings, especially as we get older, can start to stretch our earlobes out. Even if you never went through a punk phase and got an ear stretcher, big heavy earrings can make your lobes sag. Be sure to save your big pieces for occasions!
Wearing clothes that don't fit properly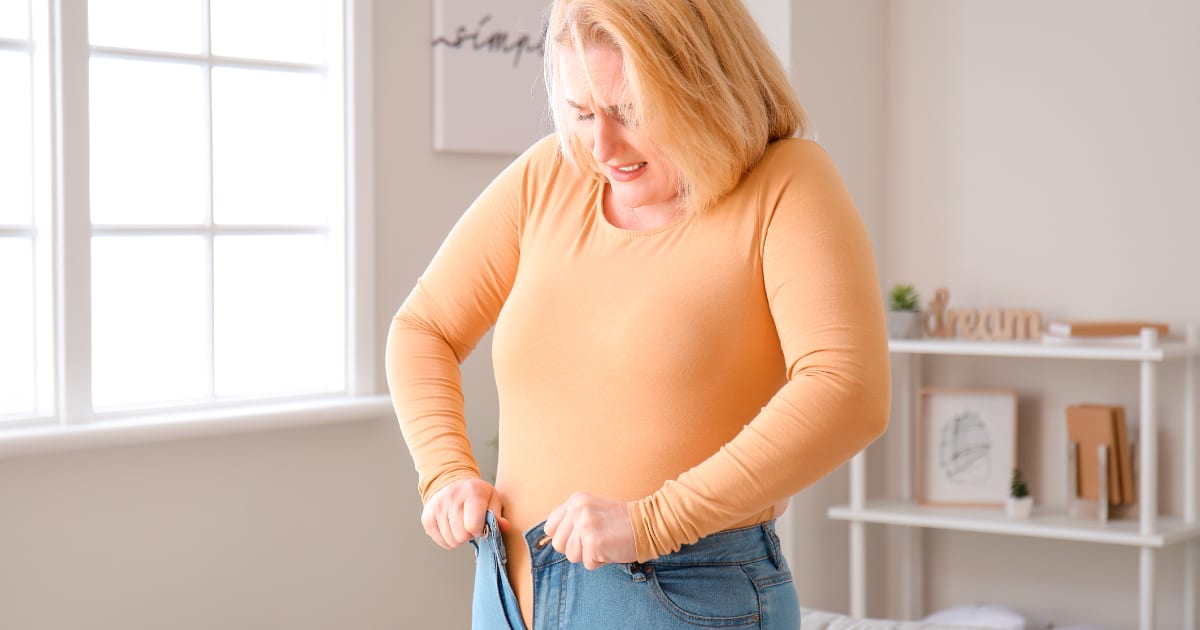 Credit: Dr. Axe
You have had that dress you love for over ten years, but times have changed and so does your body. If clothing doesn't fit you like it used to, that's okay. Forcing yourself to wear it is making the problem stand out and it will look like you can't dress your body shape properly. Embrace the body you have right now!
Wearing mostly black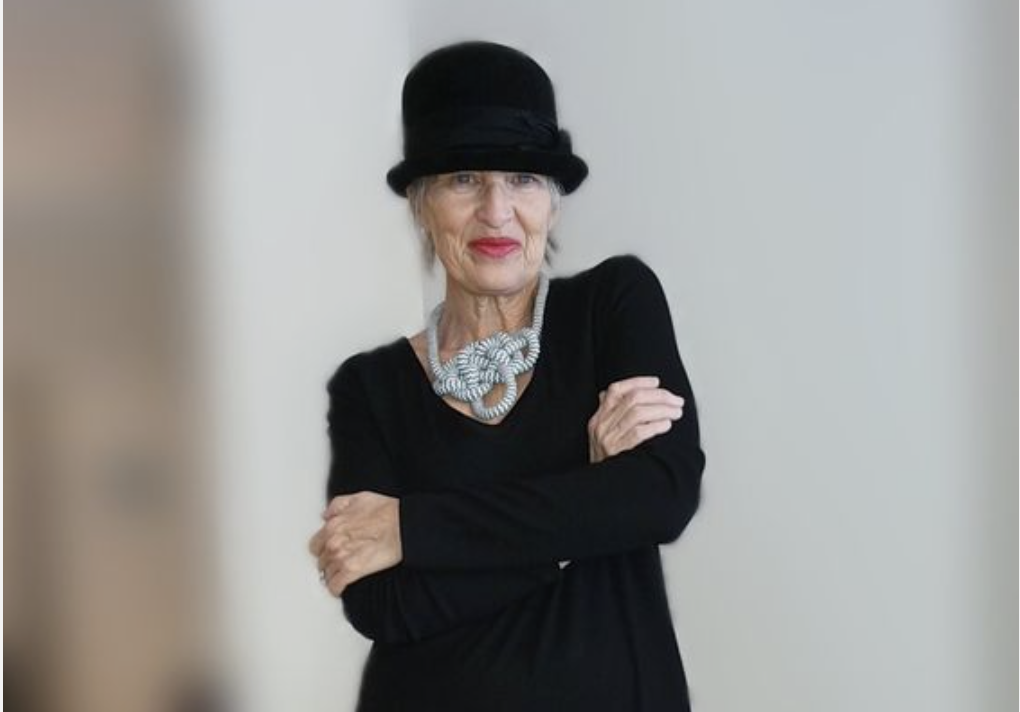 Credit: Brown Thomas via Pinterest
If you have a job uniform that specifies black only then that's understandable but, for most of us, black just seems to be the color that's drawn to most. Black washes pretty much anyone out on a normal day unless it's for a fancy occasion. Incorporate more color into your wardrobe to look more put together on a regular basis.
Only wearing one bold colour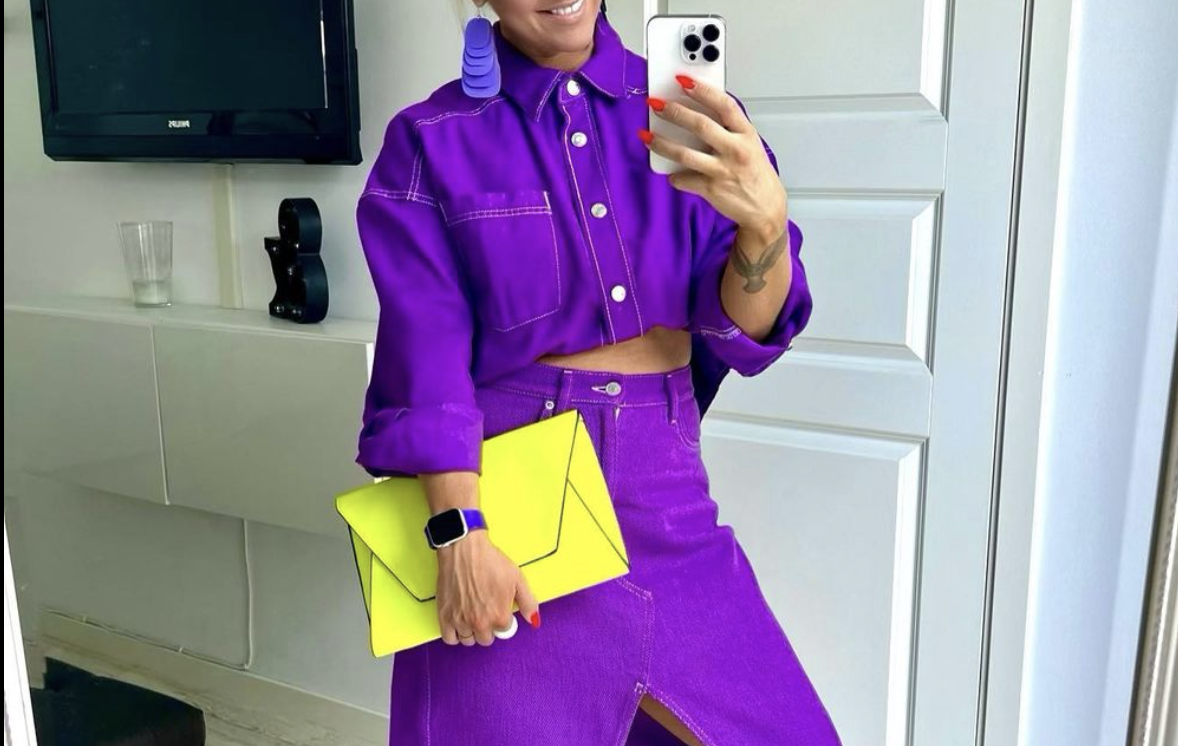 Credit: @yelloish via Instagram
Bright colours can work together well and look super trendy and modern. Don't shy away from just picking one to add to your wardrobe, but instead choose a palette you like and mix up the outfits together. Mix and match your bold colors for a stylish bright look.
Too many oversized silhouettes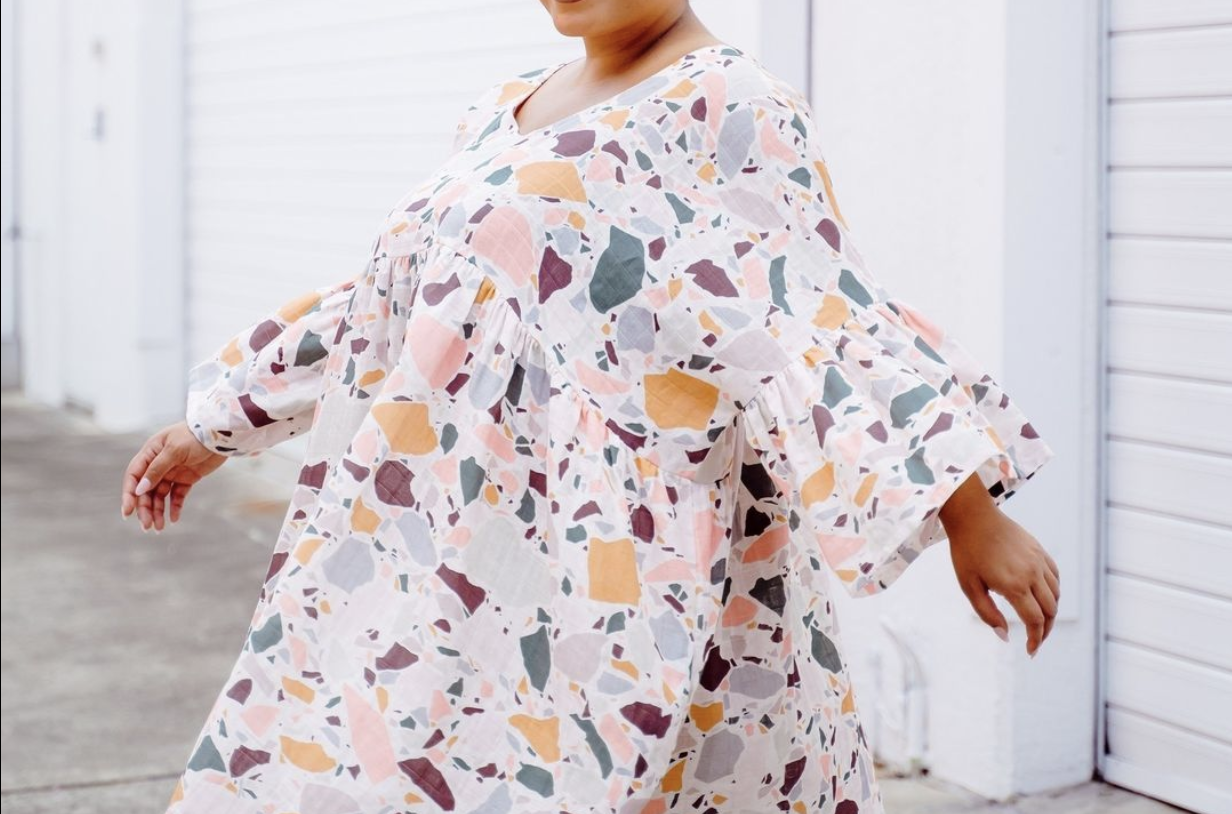 Credit: @peppermintmagazine via Instagram
Having a balanced look is important when keeping your proportions. If you only own oversized blouses or shirts, it can start to become aged and frumpy. Incorporate layering pieces if you still want to feel covered up, and stick to the rule of baggy top-tight pants and vice versa.
Aged patterns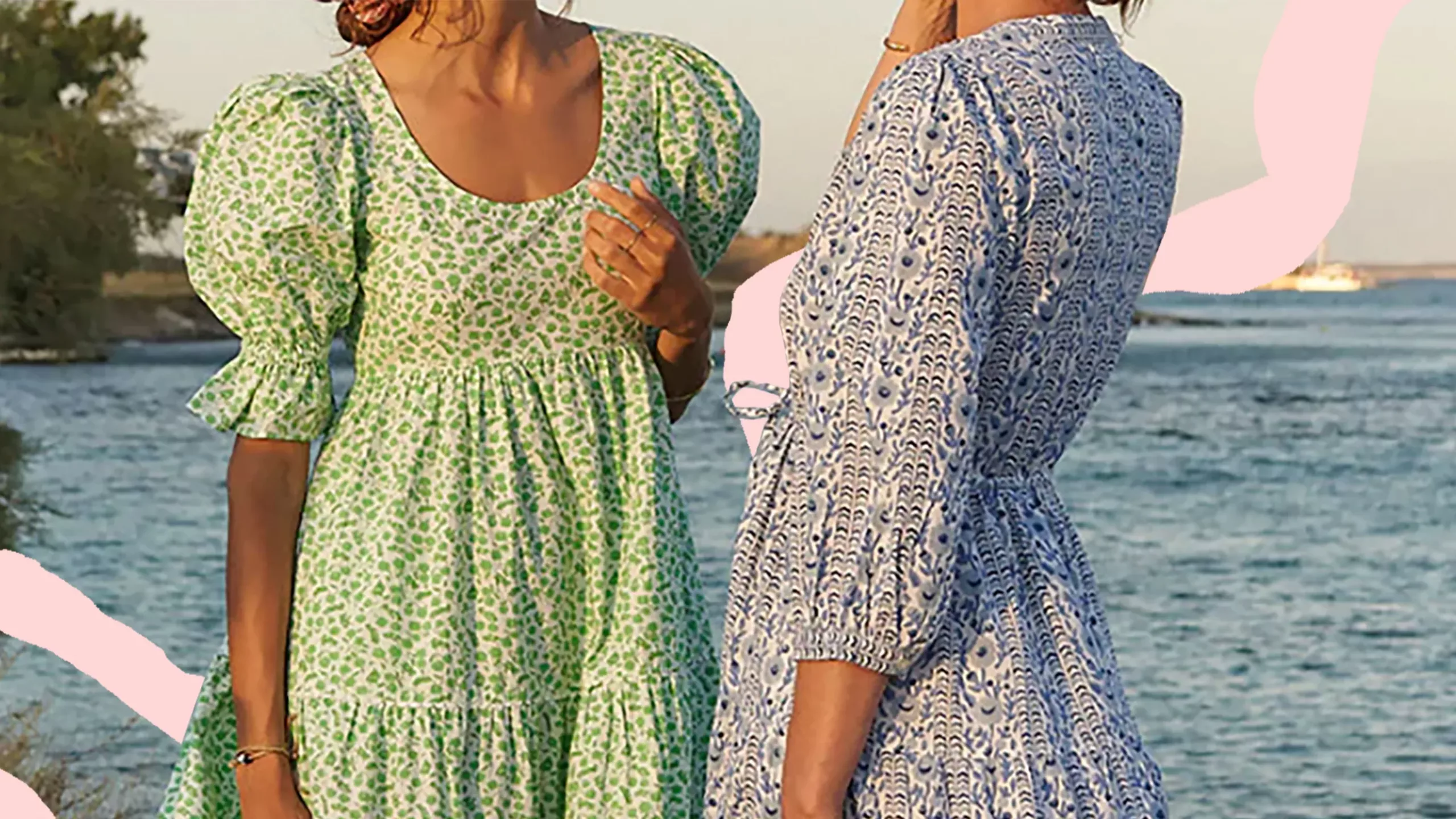 Credit: Glamour UK
That mini floral pattern was cute, 20 years ago. You don't have to constantly buy new items but be mindful when shopping for patterns, and try to stay clear of 'trending' patterns that will only be in style for a month. Stripes and polka dots are timeless if you're wanting to add patterns to your wardrobe.
Extra long silhouettes on top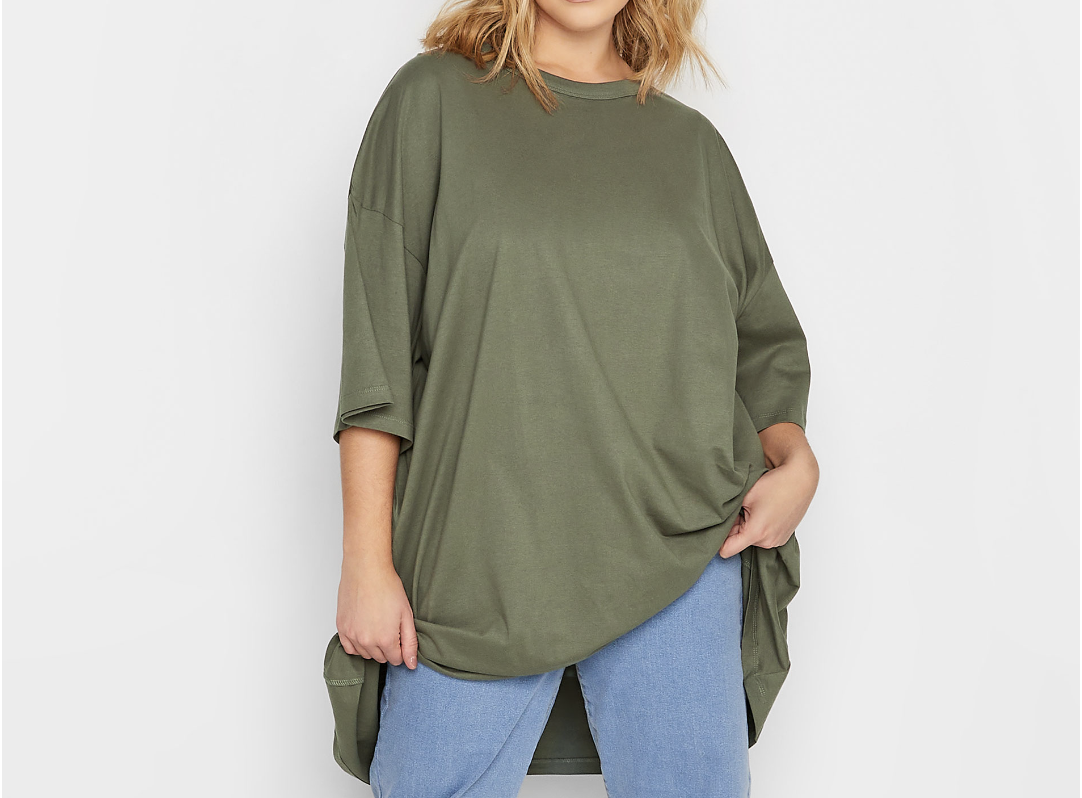 Credit: YOURS clothing
Stop hiding all of your top half with long tops that are basically dresses. Completely removing your silhouette can make you look shapeless and can make you feel less confident. If you're wanting a more modest look, layer a longer cardigan over a normal fitting top so you can still see the garments you've put together.
Out of balance outfits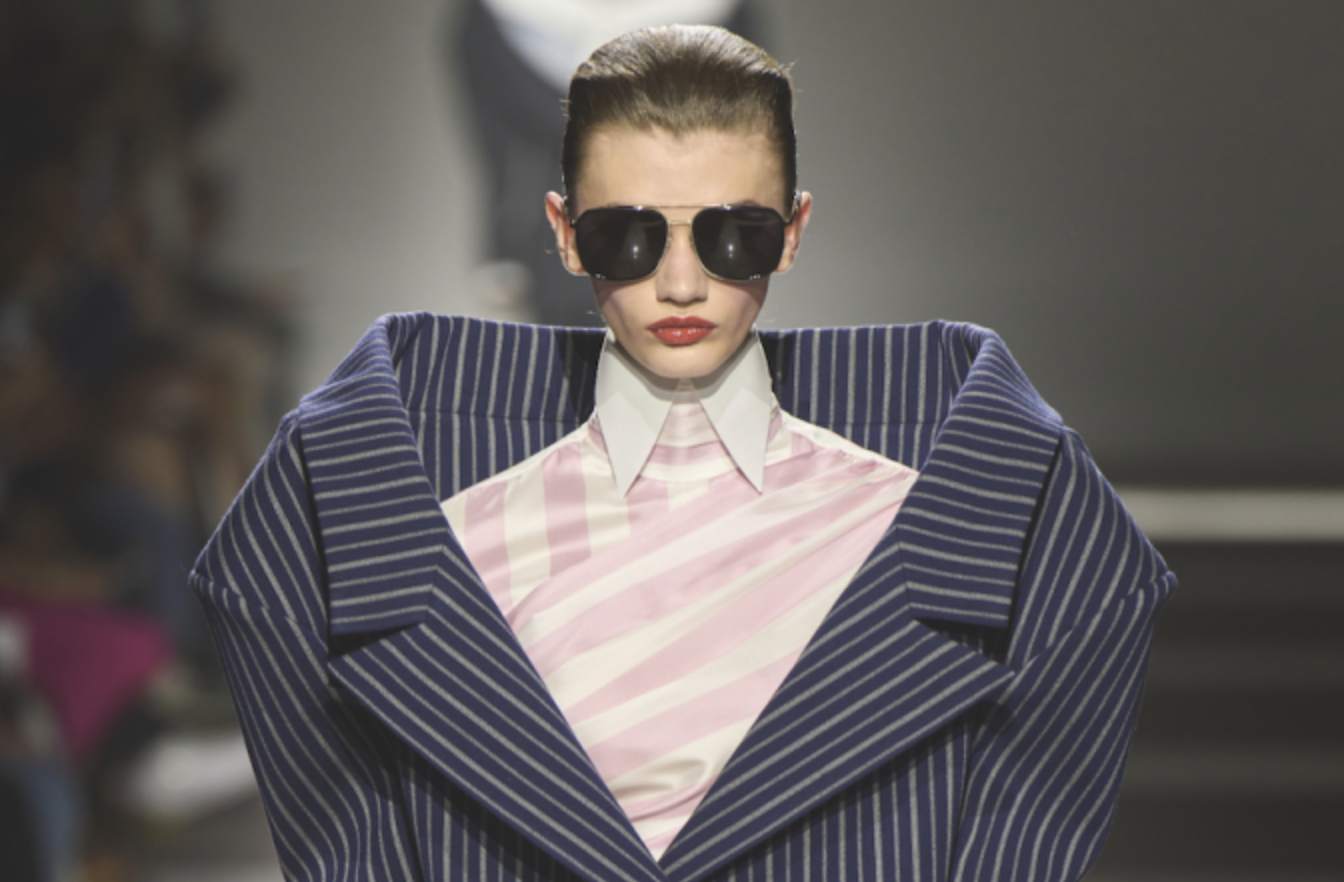 Credit: ELLE Canada
If you're wearing a bell bottom jean, don't then wear something with shoulder pads. Balancing out your body right can make or break the outfit and instantly make you look taller or shorter. Make sure to keep in mind where you want to add volume, or take it away.
No structure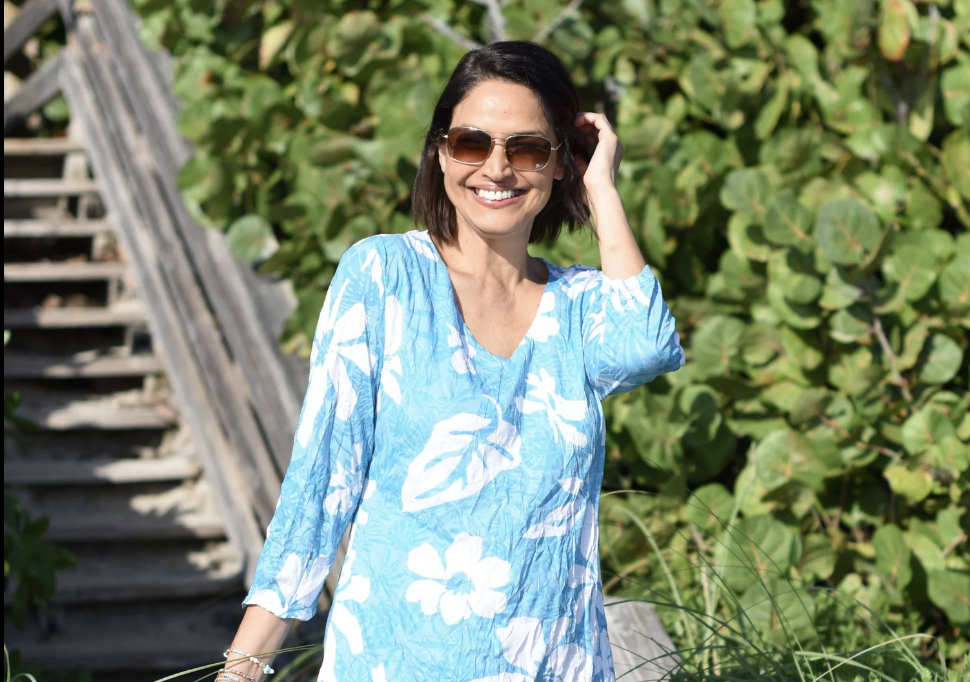 Credit: Anthony's Ladies Apparel
Flowy dresses can look really cute in the summer as long as they're styled right. Just having floating fabric everywhere can make the outfit look strange and almost 'costumey'. Add some fitted garments into the mix, even if it's small details like a smaller shoulder bag or tighter fitting boots.
Low cut tops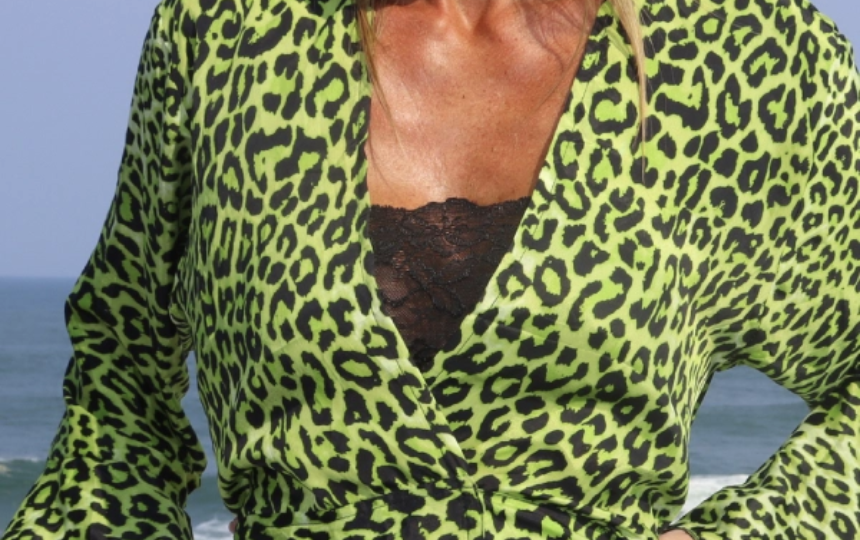 Credit: Zuri Clothing
Low cut tops can absolutely look great on anyone, but the line has to be drawn somewhere. Having too much cleavage on show without a real reason (like an event or photoshoot), can look out of place and awkward. This isn't to say you can't flaunt what you want, just do it tastefully.
Trying to be 'hip'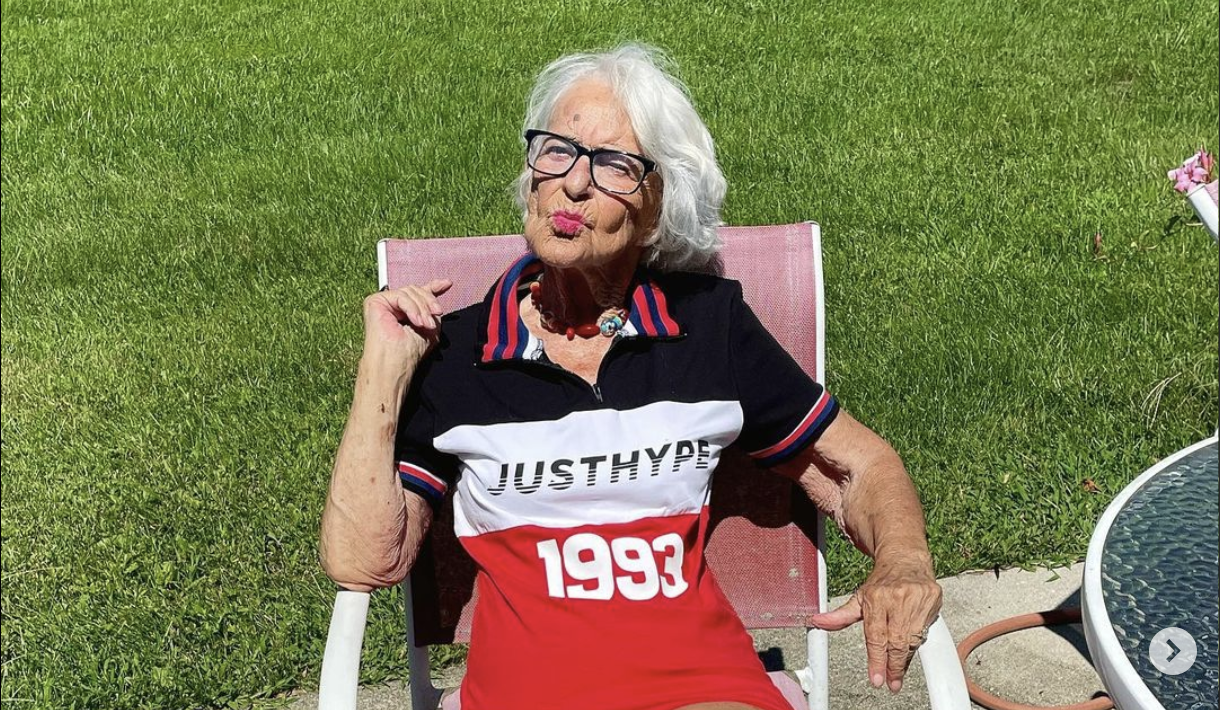 Credit: @baddiewinkle via Instagram
There's nothing wrong with wanting to keep up with style changes and it can be fun when you incorporate it into your own tastes. However, walking into a Forever 21 and picking up a baby tee with a phrase you don't understand just isn't the move. Teenagers look like teenagers for a reason and grown women look like adults… and that's beautiful too!
Matching everything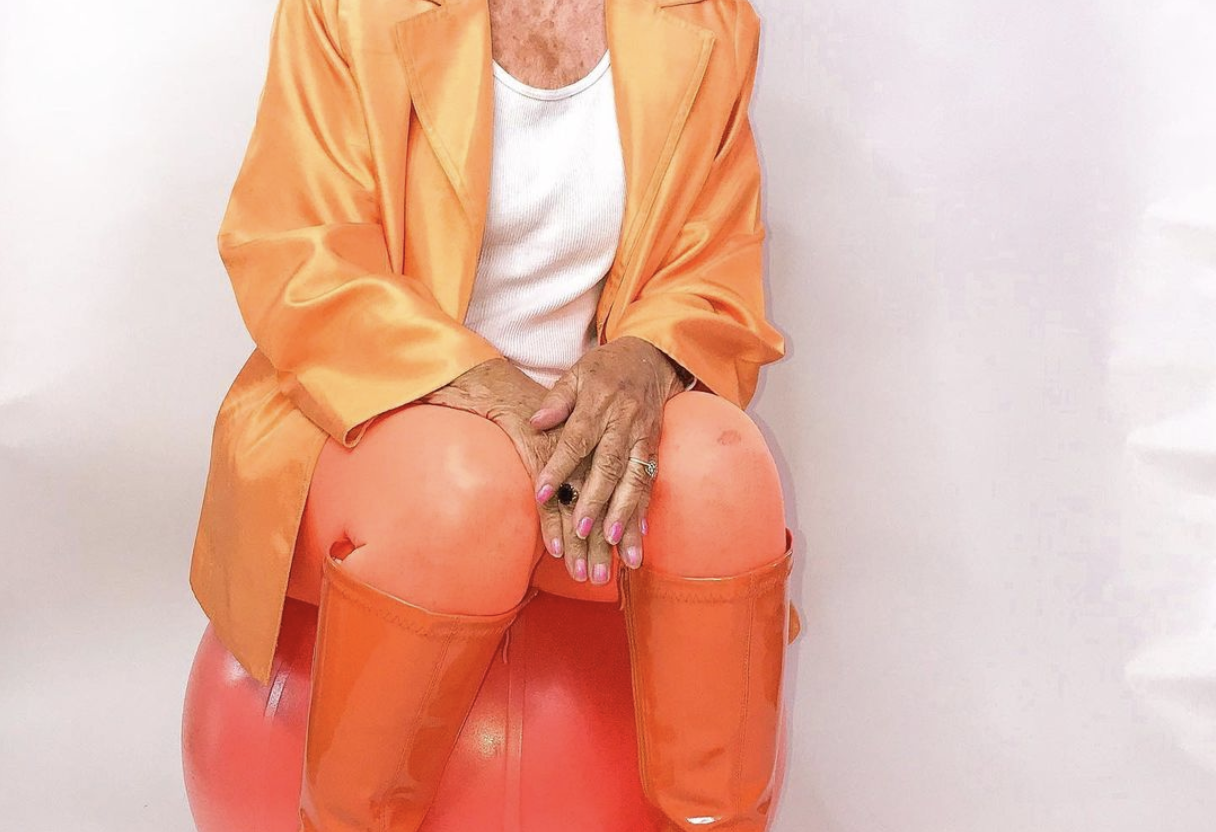 Credit: @baddiewinkle via Instagram
Having your bag and heels match is chic and cool, but it stops there. You really don't need to match the socks, shoes, belt, top, socks and makeup. Unless you're very specifically going for a monochromatic look, add some other splashes of colour and texture to break the look up and keep the outfit feeling fresh.
Too much Diamante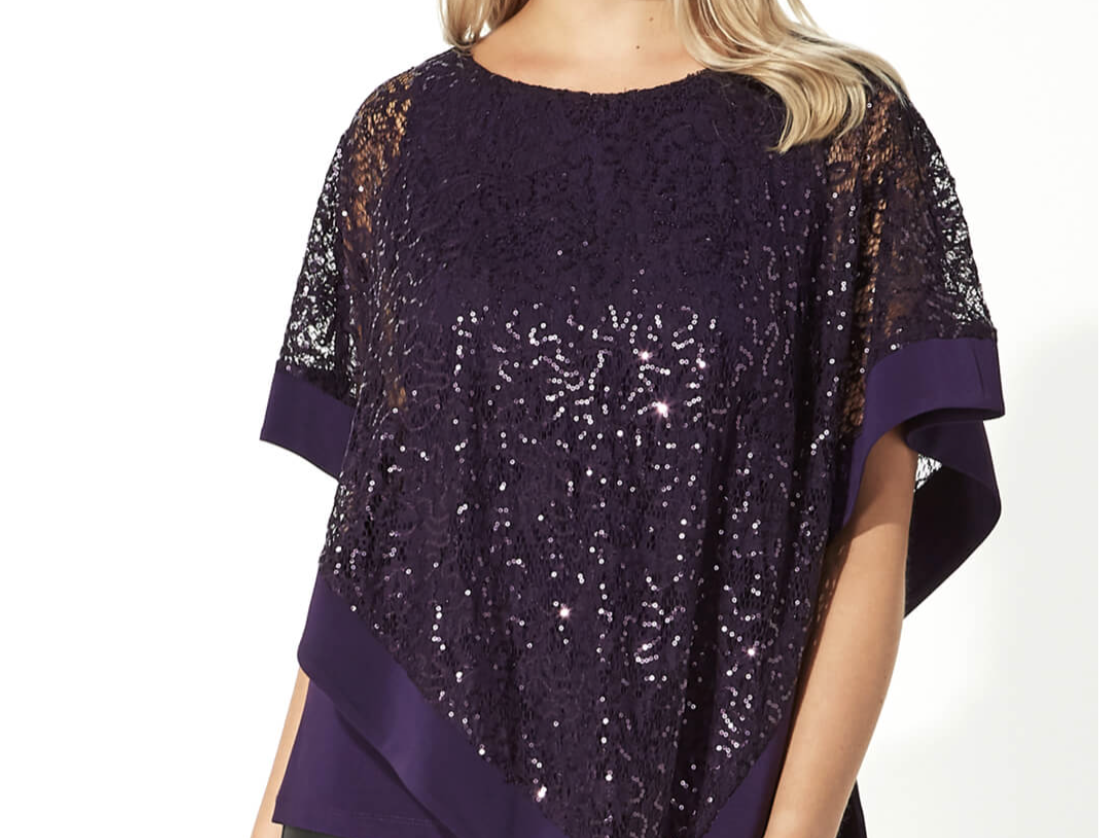 Credit: ROMAN
A bit of sparkle is fun but not on every top you own. Clothing stores are kind of to blame for this because a lot of fast fashion stores think older women want sparkle on everything. Cheap sequins and crystals can make the outfit look cheap and a bit childish – the opposite of what you're likely going for.
Not taking risks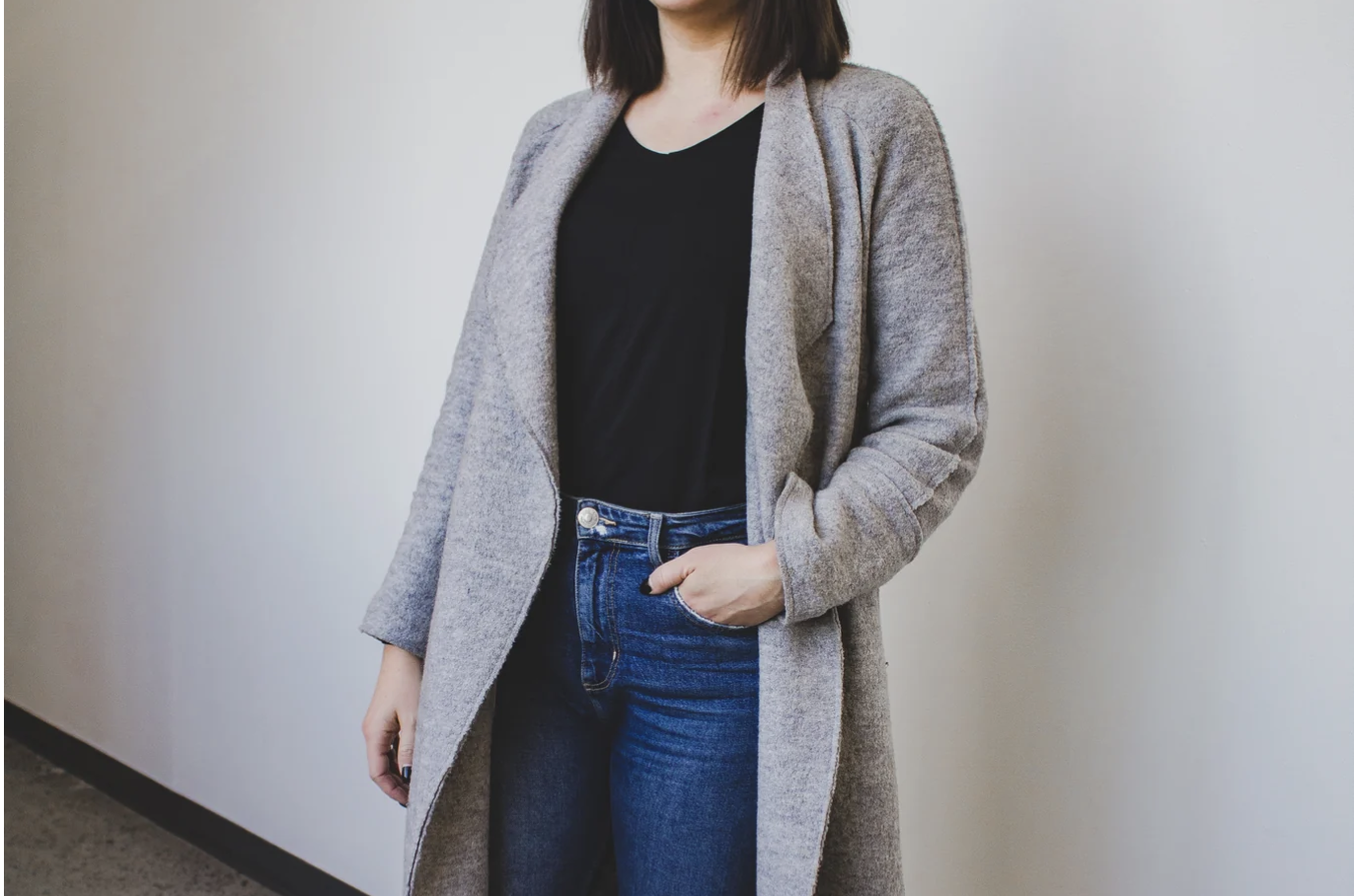 Credit: Encircled
Don't let your age stop you from taking risks, anyone can have fun with fashion. Choosing to dress a certain way "because I'm 50 now" will get you stuck with a boring wardrobe. Invest in new pieces, fresh colors and high quality jewellery you love and could maybe pass on to family too.
Cheesy quotes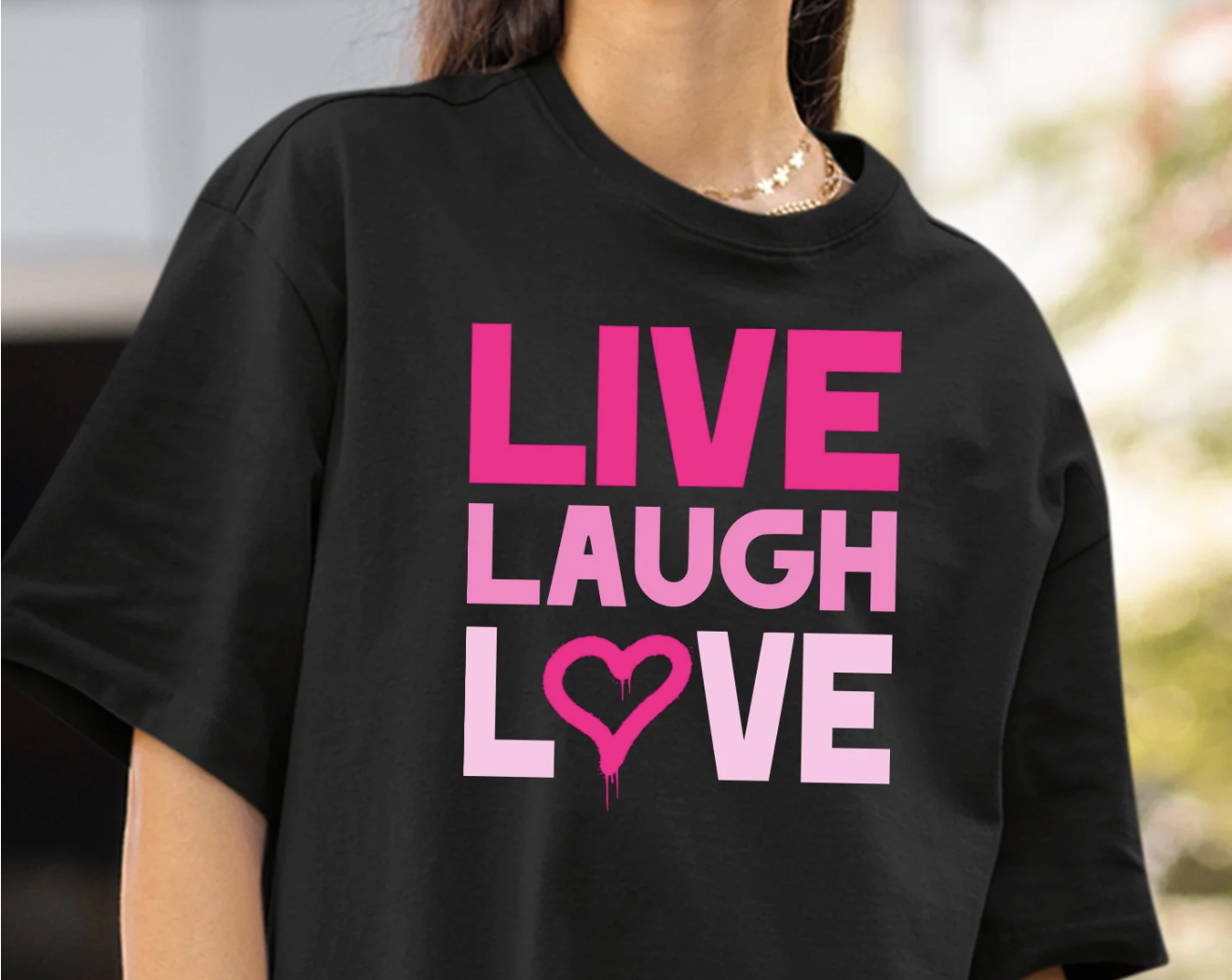 Credit: Hun's World
Some shirts can be funny and of course can be bought as gifts and worn as PJs, but they don't look too stylish worn out and about. "Live, Laugh, Love" is such an outdated quote and wearing it on your front can make you look awkward and older beyond your years.
Dressing too formally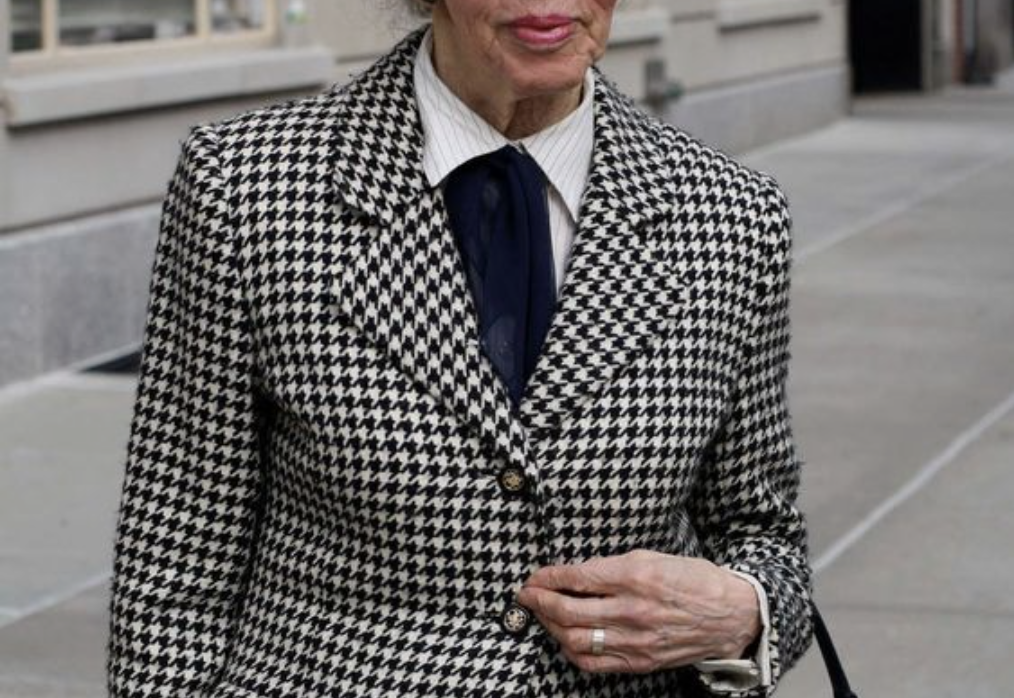 Credit: VOGUE
Looking classy and put together can obviously make you seem seriously chic but, remember, there's usually a time and a place for the glamor. Going to a friend's barbecue in a blazer and midi skirt is going to make you look out of place and uncomfortable. If you like the style, maybe stick with the blazer but pair it with some chilled out jeans.
Laddered tights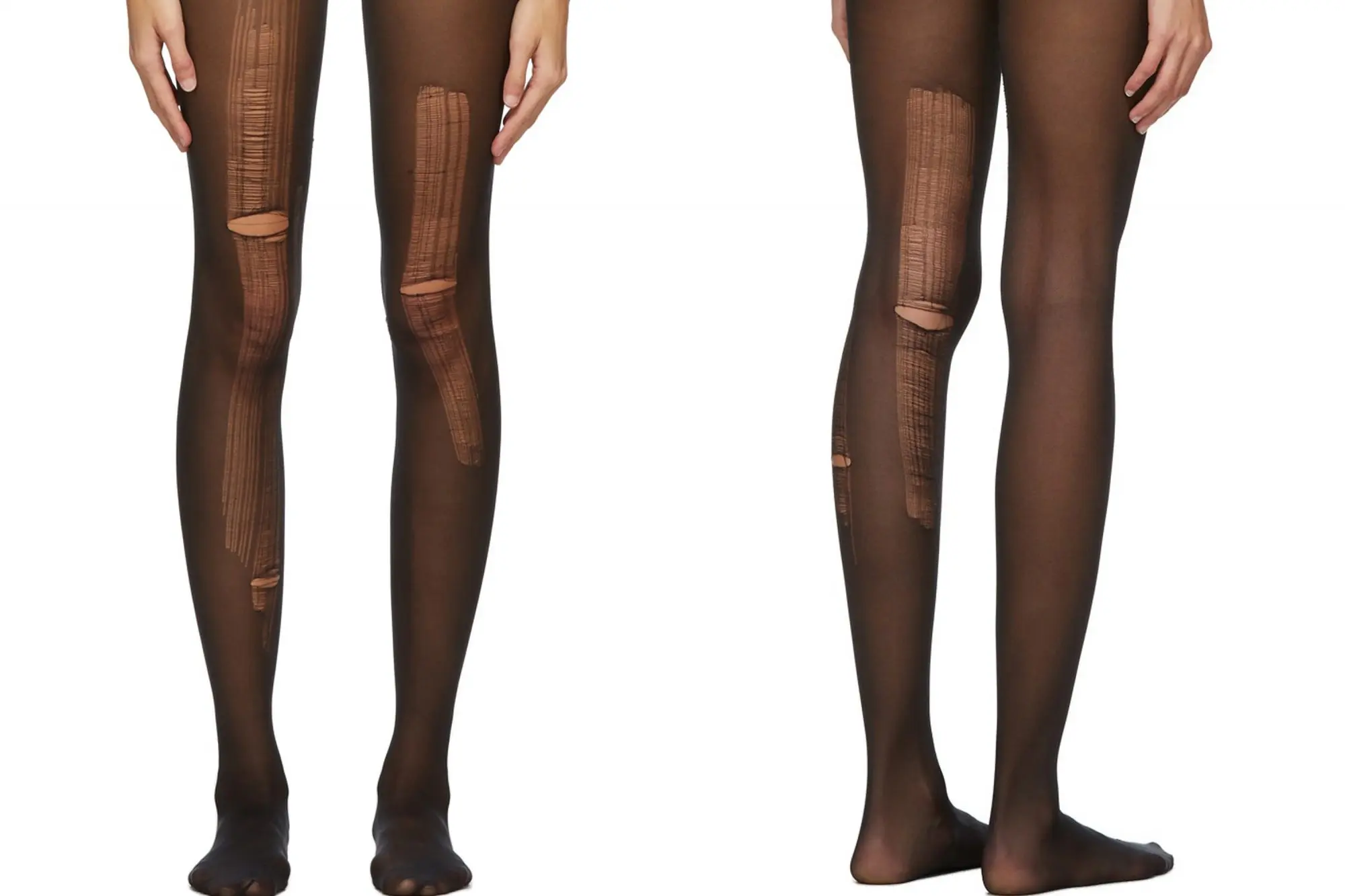 Credit: GUCCI / NY Post
Yeah, sometimes this can be out of our control but, if you can, make sure to double check before leaving the house. Tights with rips and holes can immediately draw the eye to the issue and can pull down the rest of the look, making it look messy or scruffy. You're not in a 90s grunge band, remember that!
Following every micro trend
Credit: @baddiewinkle via Instagram
Not only is this bad for the environment, but bad for your bank account. Micro trends tend to come around on social media and are 'trendy' for max 2 months, so don't fall for them unless you know you'll continue wearing the garments you bought for years after.
'Killer' heels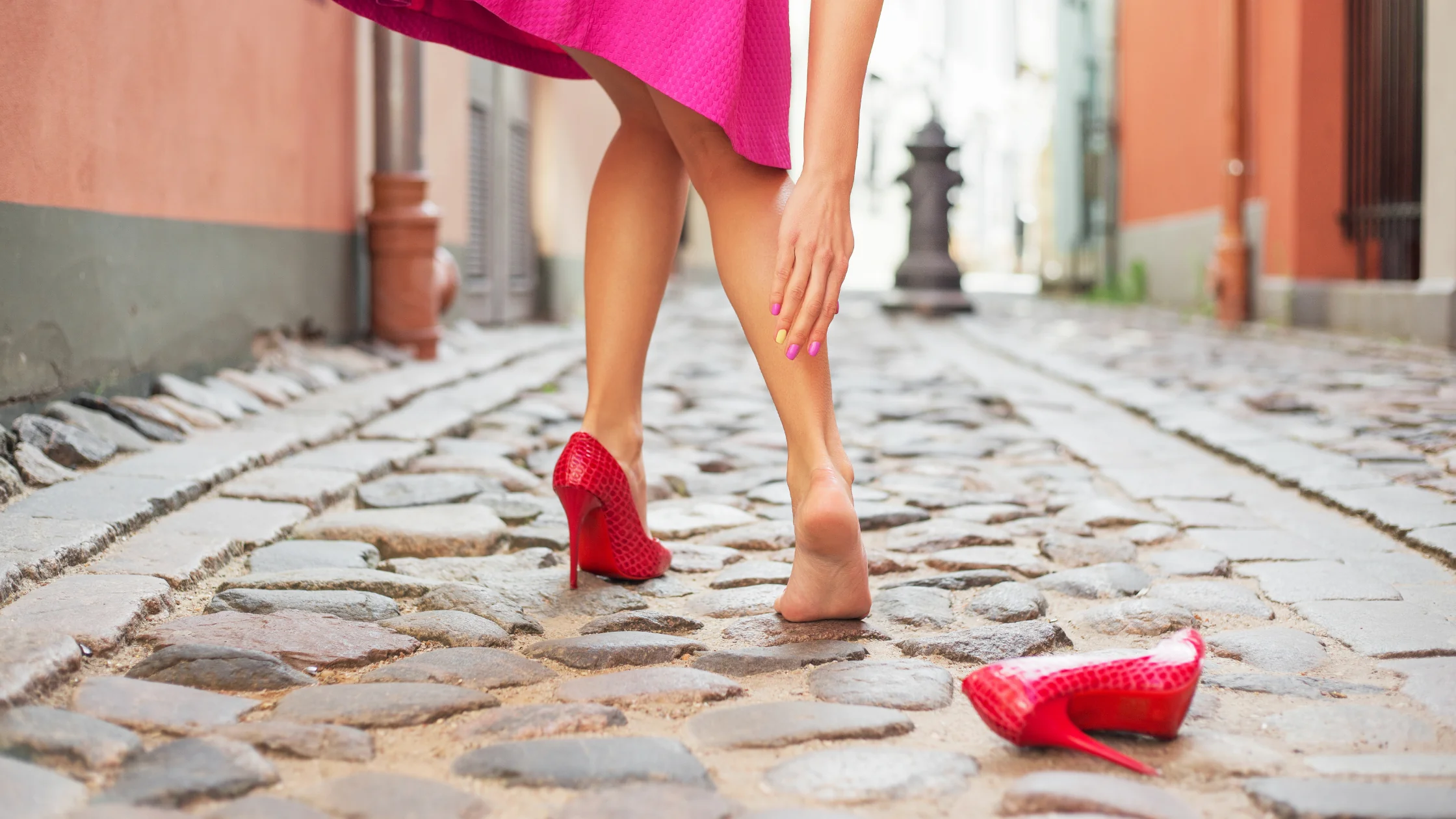 Credit: Piccola shoes
Heels shouldn't hurt, period. You should be over the wobbling and blisters forming, and just invest in a good quality pair of shoes that look and feel nice. Choose a neutral color like black or close to your skin color, so you can pair them with most outfits if heels are required.
Elastic waistbands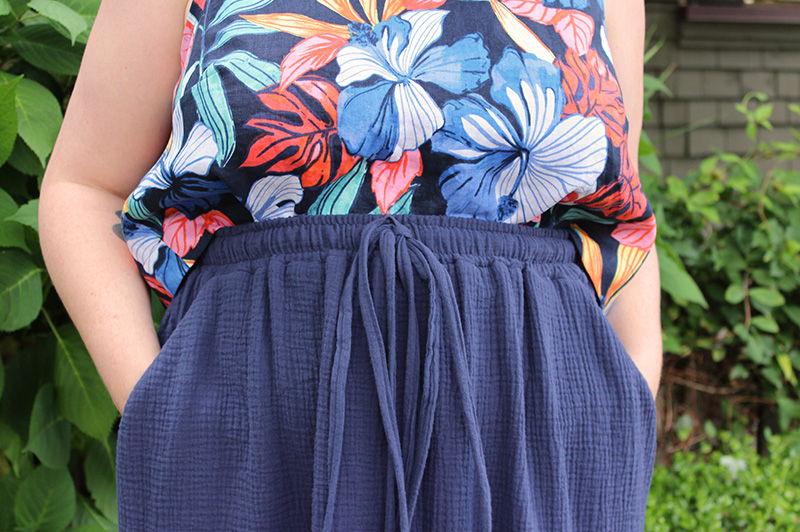 Credit: Helen's Closet Patterns
Sure, they're super comfy, but when you're trying to look put together they kind of take away from the effort. On sweatpants, loungewear and PJs go crazy, but for daily outfits for work or events try and avoid elasticated waists and opt for a real belt instead.
Dressing in sport gear if you're not playing a sport
Credit: TBarry Knickers
Tennis skirt and cap and yoga gear only look normal if you're in between classes, but as casual wear it can make you look out of place. Stick to daily wear clothes if you're not actually going to work out to avoid people asking if you're on your way to a costume party.
Super short skirts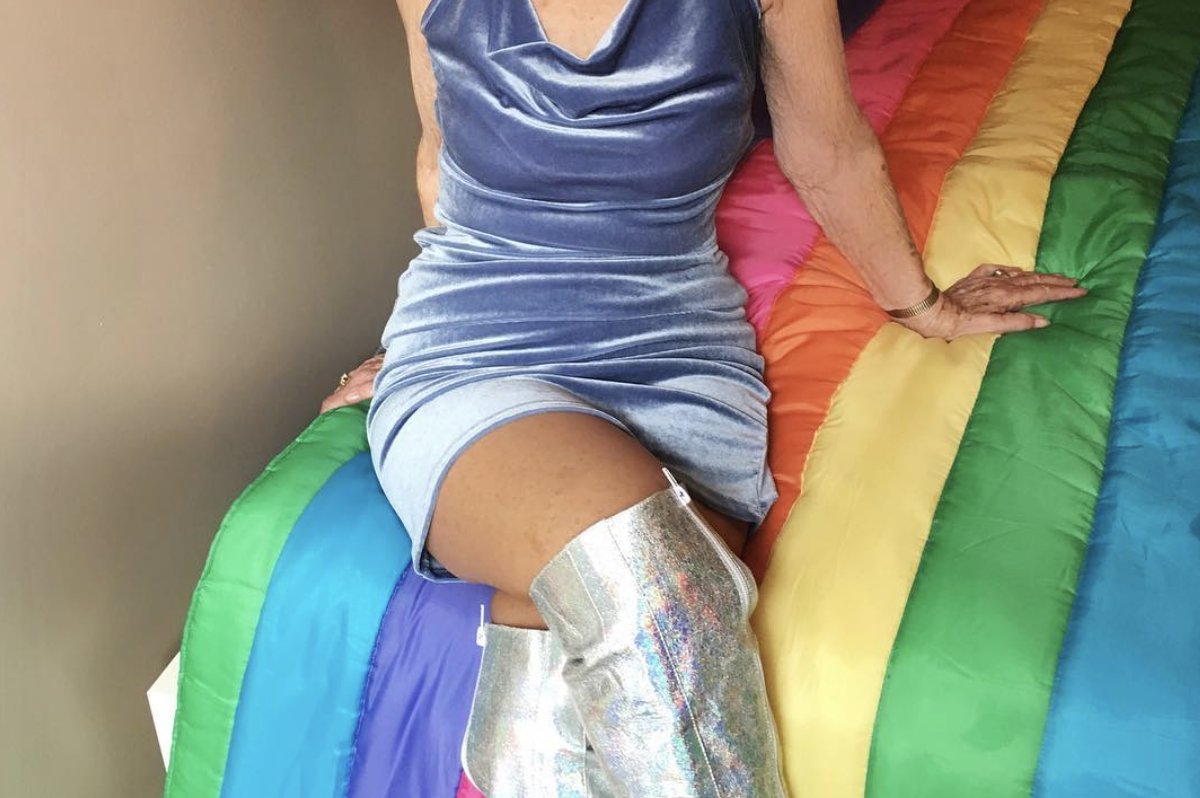 Credit: @baddiewinkle via Instagram
Again, everyone can wear what they like and feel confident, but in terms of fashion style, it's just not the recommended look. Teeny tiny skirts can make you look childish and it's also just super impractical. If you're worried about showing something by accident you won't be able to relax at the function you're at.
High neck tops on bigger chests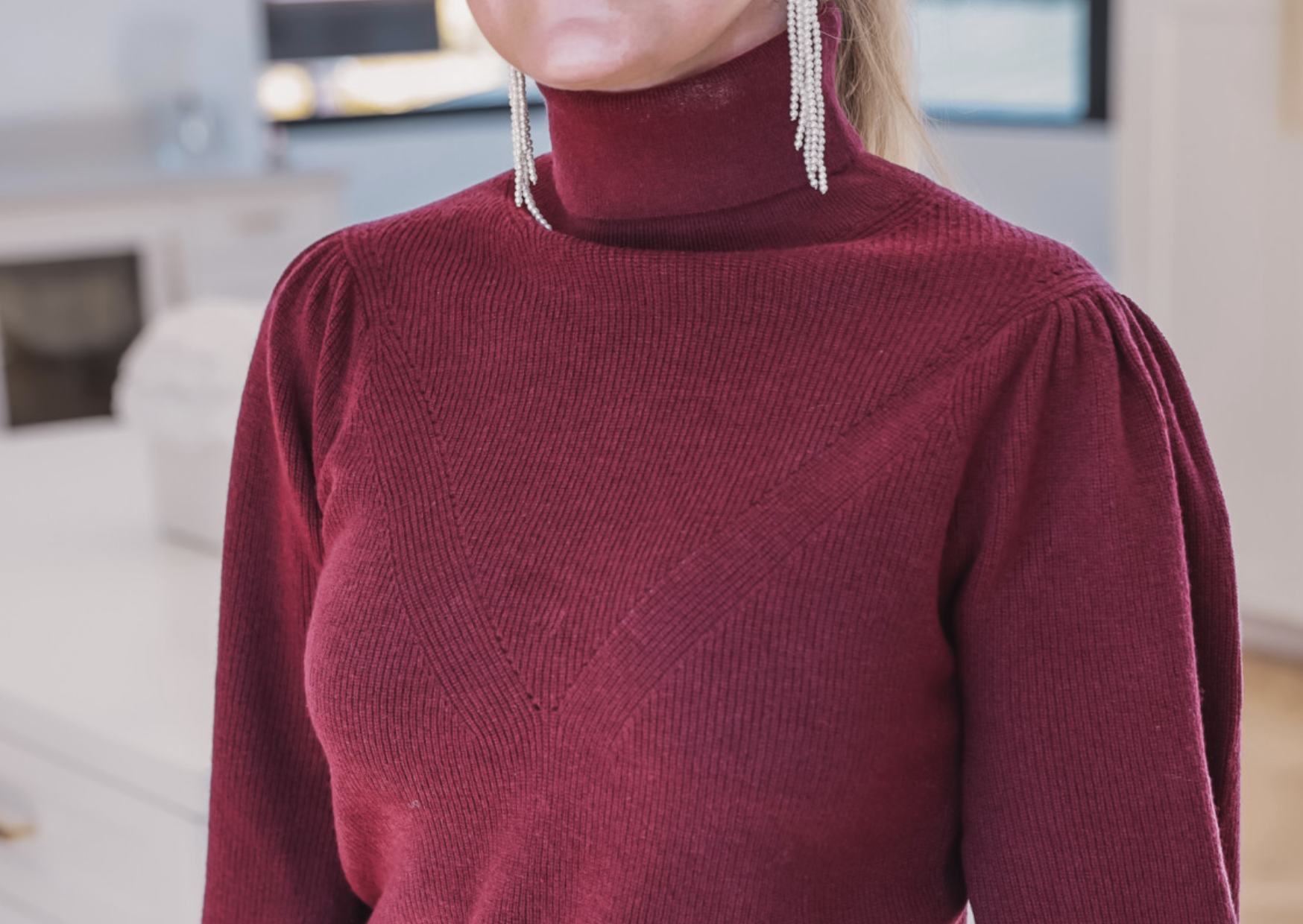 Credit: Busbee style
Turtle necks can extended the length of the torso but if you have a larger chest it can make them look even bigger. Big chests are just as great as smaller chests but if you're self conscious about it, avoid wearing high necks. If you want to cover up more, Choose a long sleeve sweet heart neckline and add a camisole insert to the front.
Boxy silhouettes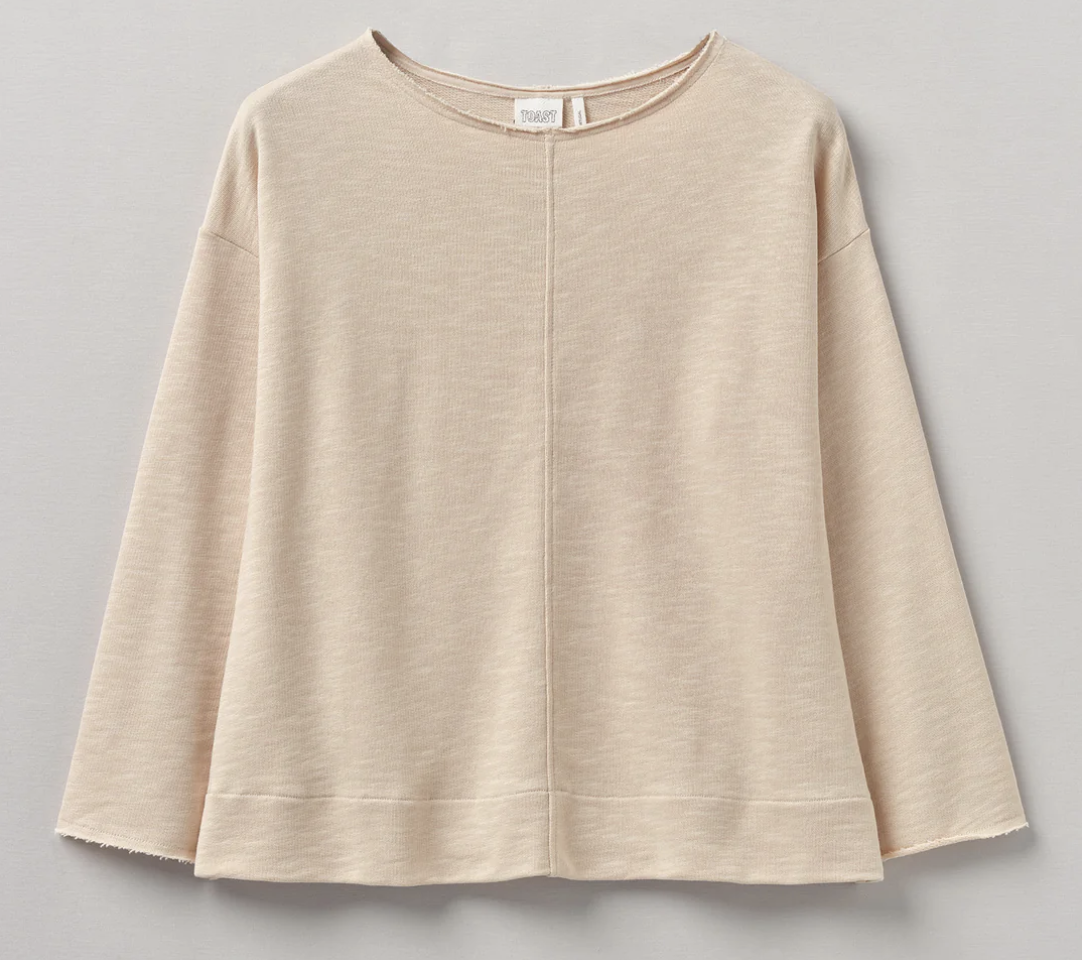 Credit: TOAST
Boxy shirts don't really suit anyone no matter the shape you have. They cover up any sort of figure you have and can quickly make you look frumpy. If you prefer a looser fit, try a loose peplum or a wider sleeve instead of the wide shape all over.
Too much nautical theme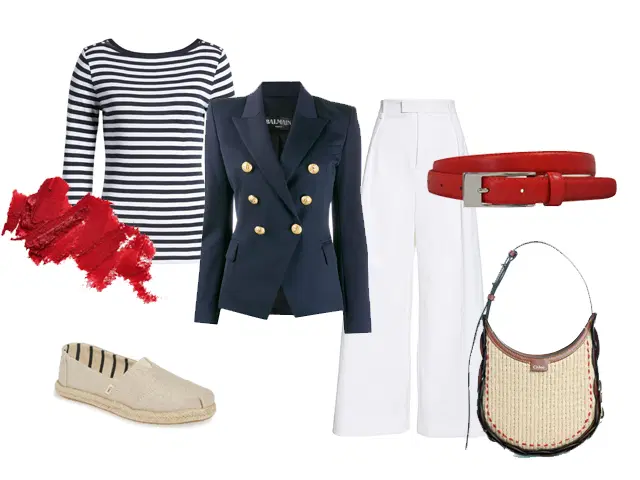 Credit: What To Wear on Vacation
Anchors, blue stripes and sailor hats can age you drastically because it was a trend that was created years ago. If you want to incorporate some elements into your wardrobe, be sure to not style them all together every day. Reach for some warmer colors to pair with your more nautical items.
Badly fitting bras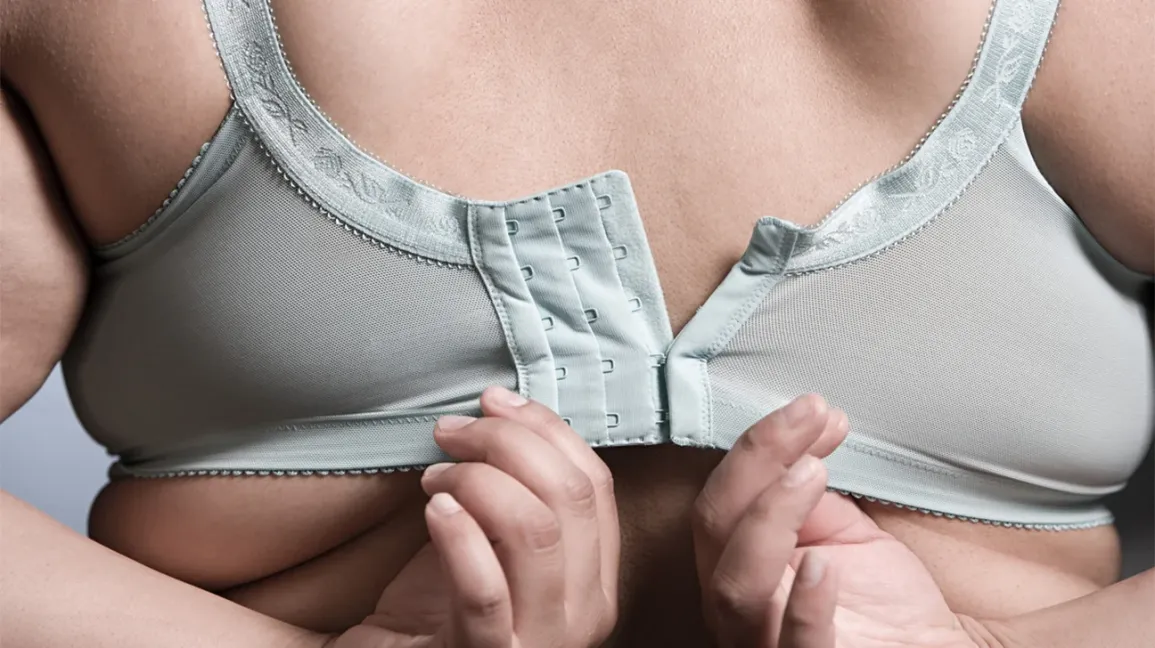 Credit: Health line
There are so many styles of bra out there that it can be confusing so you end up just picking one you think will fit. A poorly fitting bra can alter your silhouette for the worse, like not providing support to the chest or digging into your back. Make sure to go get professionally measured every year just to check you're wearing the correct size.
Only shopping in the women's section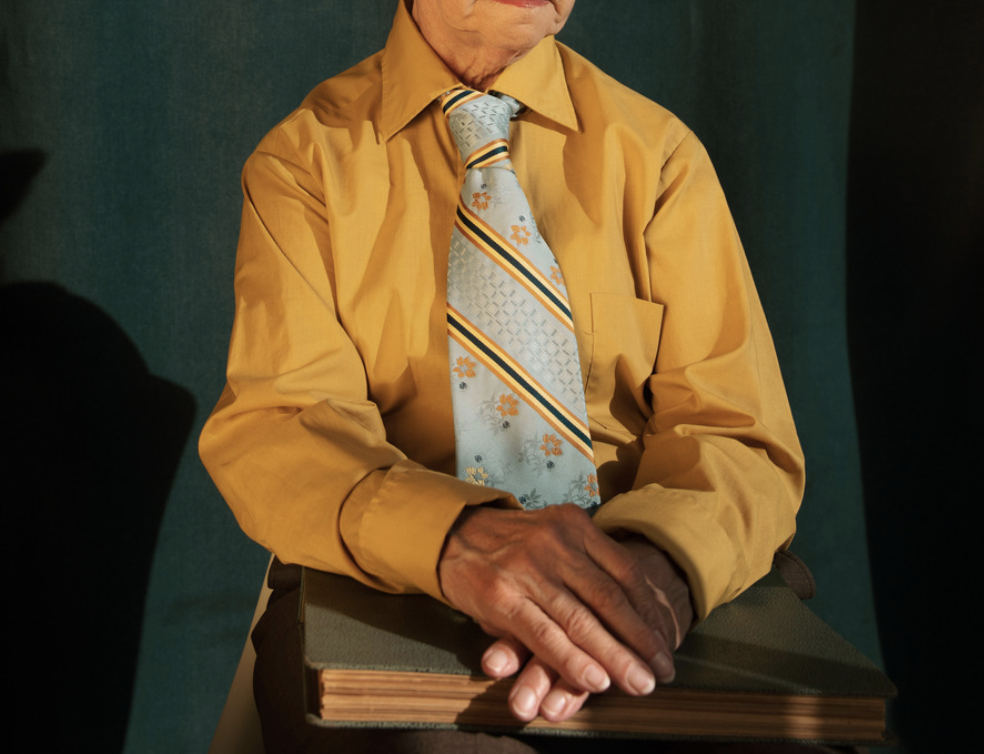 Credit: Sirli Raitma
You'd be surprised at what you could find in the men's side of the store. Cute button up shirts and cable knits are often found in the men's section, so don't be afraid of shopping around. Clothing can always be tailored to fit you too in case you find something but it's not quite the right fit.
Copying celebrities to a T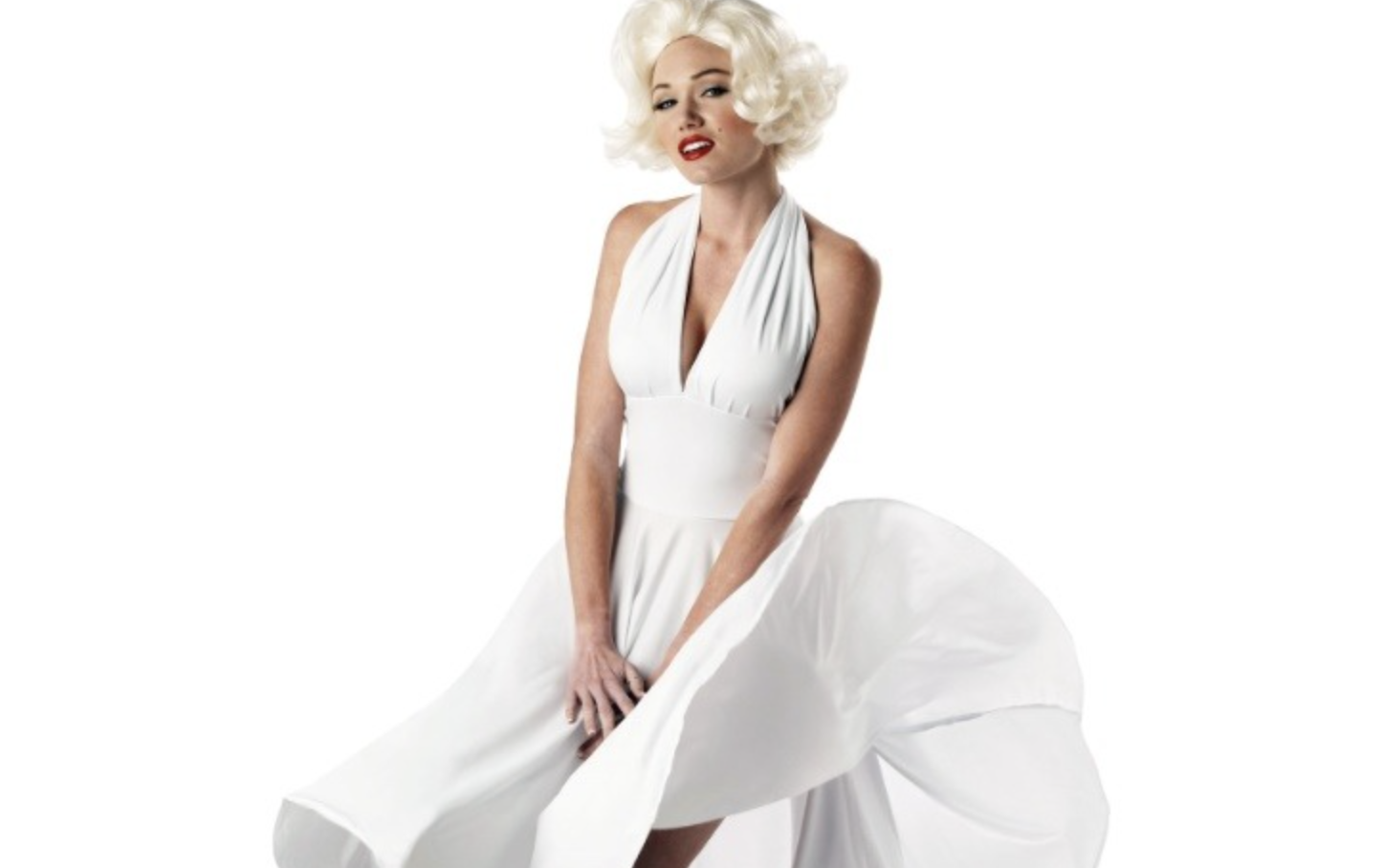 Credit: Halloween costumes.co.uk
Taking inspiration from the stars can help you build your own sense of style, but remember to not be a carbon copy. Celebrities probably have a personal stylist at their beck and call, and probably wear their clothes once or twice if they've been photographed. So don't run to buy that expensive dress if you don't truly love it.
Poor fitting jeans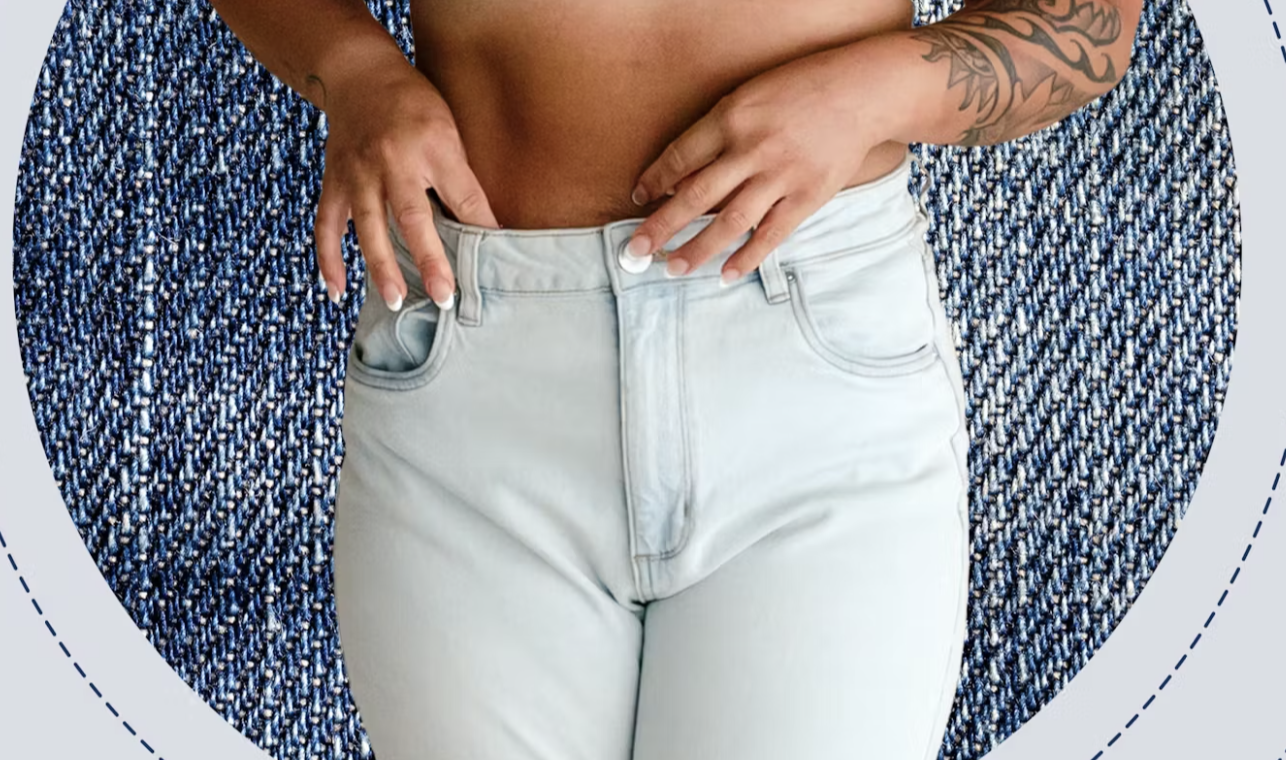 Credit: Bustle
A good pair of jeans is a must have staple in anyone's wardrobe, but with so many options out there it can be hard choosing the right pair. Choose a good quality denim and pick a cut that suits your body and not what suits the mannequin. Slightly flared jeans can make a shorter woman look like she's grown a few inches.
Too many pastel colors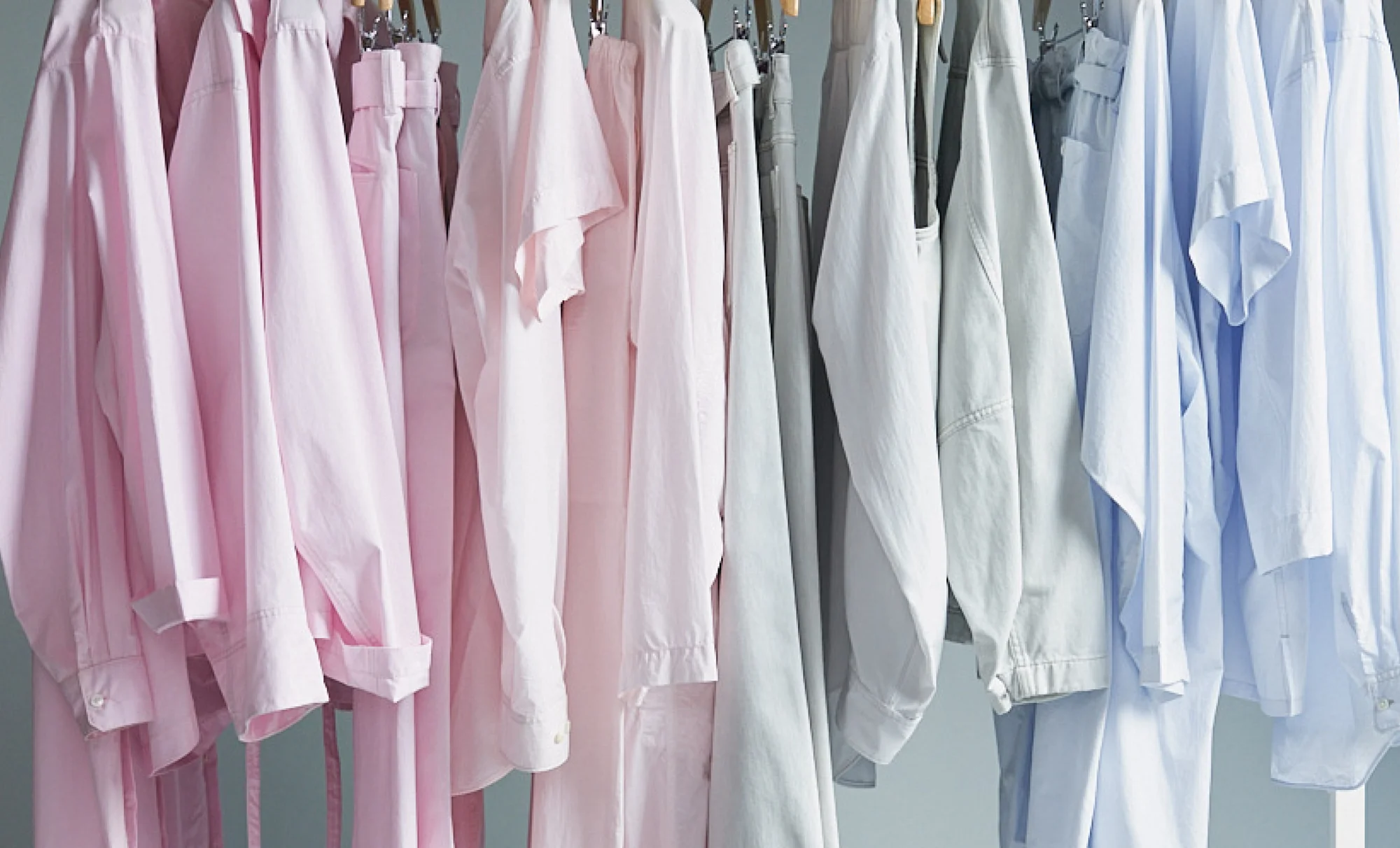 Credit: LEMAIRE
You can still wear paler colors, just don't wear them everyday. As you age you may notice your hair lightening or that you've lost that blushed color from your cheeks. Pale colors will only further wash you out and can make you look ill. Stick to a good ratio of brighter colors and pale colors to keep you looking youthful.
Outdated eyeglasses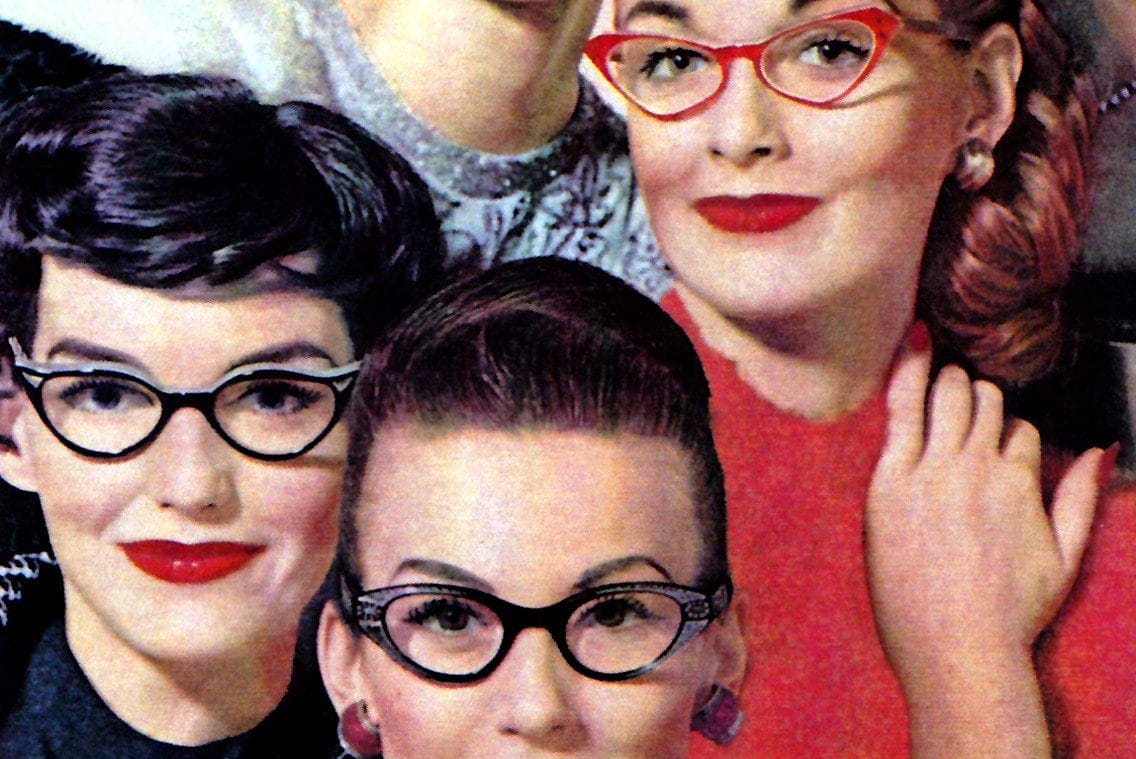 Credit: Click Americana
It's time to put the aviators away. Eyeglasses can make or break your face and can instantly age you, especially if you've had the same pair for years. Get some advice from the glasses store or optician on what are some timeless frames that will also suit your face and balance your features.
The wrong undergarments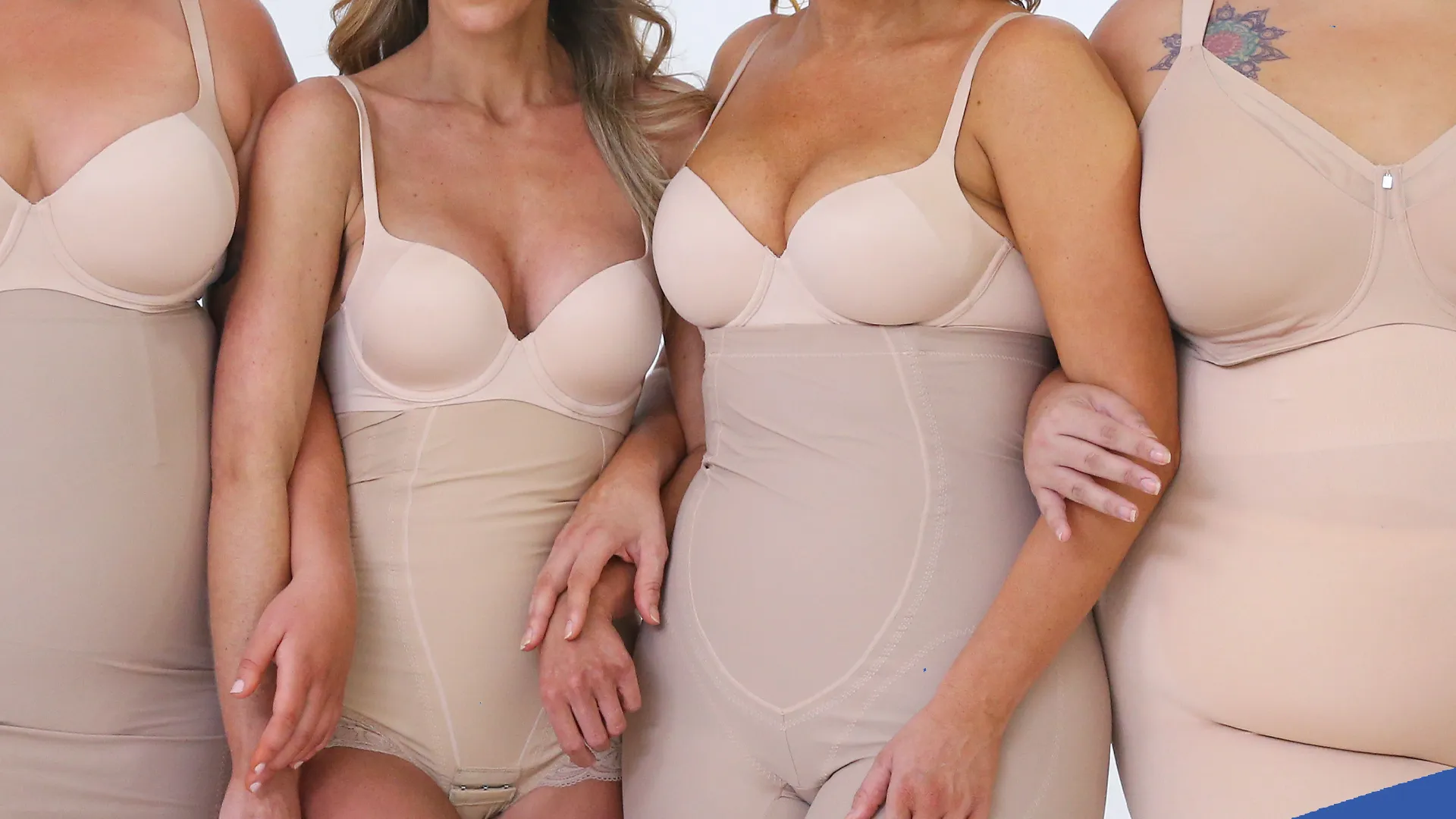 Credit: Glamour UK
Shapewear can give you a confidence boost but it has to fit well. Don't immediately reach for the tightest fitting underwear that claims to drop you two dress sizes, because it can actually make your insecurities stick out more. Make sure to choose your size and try before you buy if possible.
Jeans with too much distress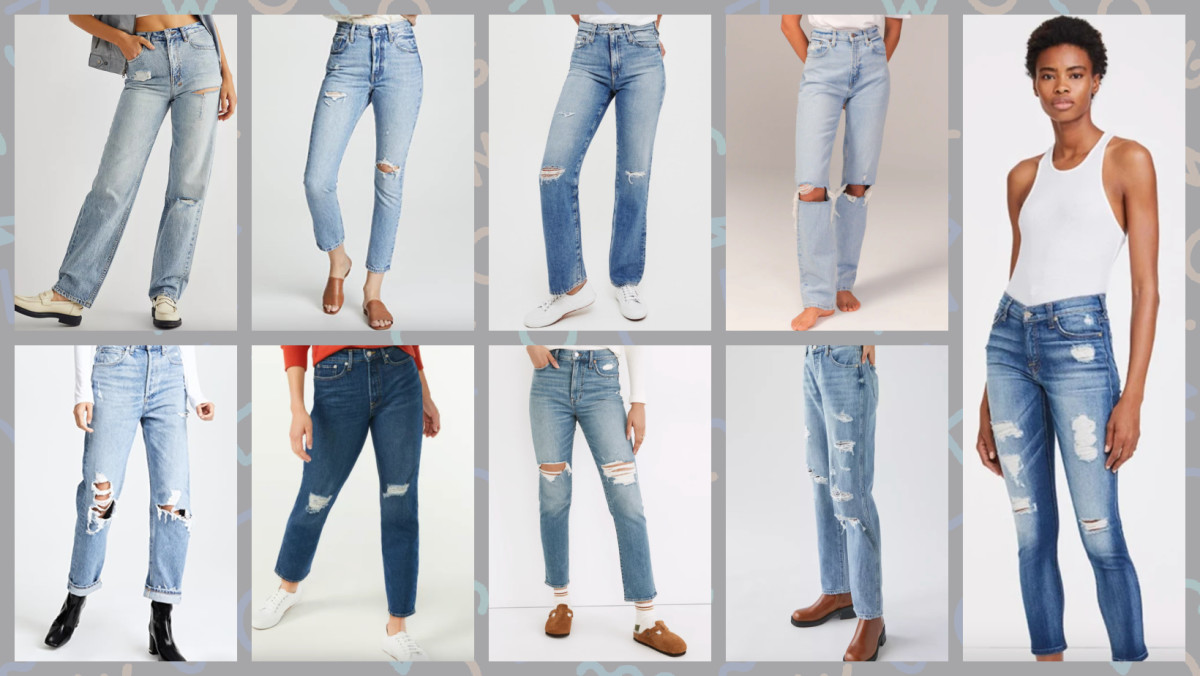 Credit: Parade
The kids all have holes in their jeans, but that doesn't mean you should too. Ripped jeans can make you look untidy and like you're trying too hard to look 'young'. Embrace your age and stick to nicer quality pants that can be dressed up or down.
Too much makeup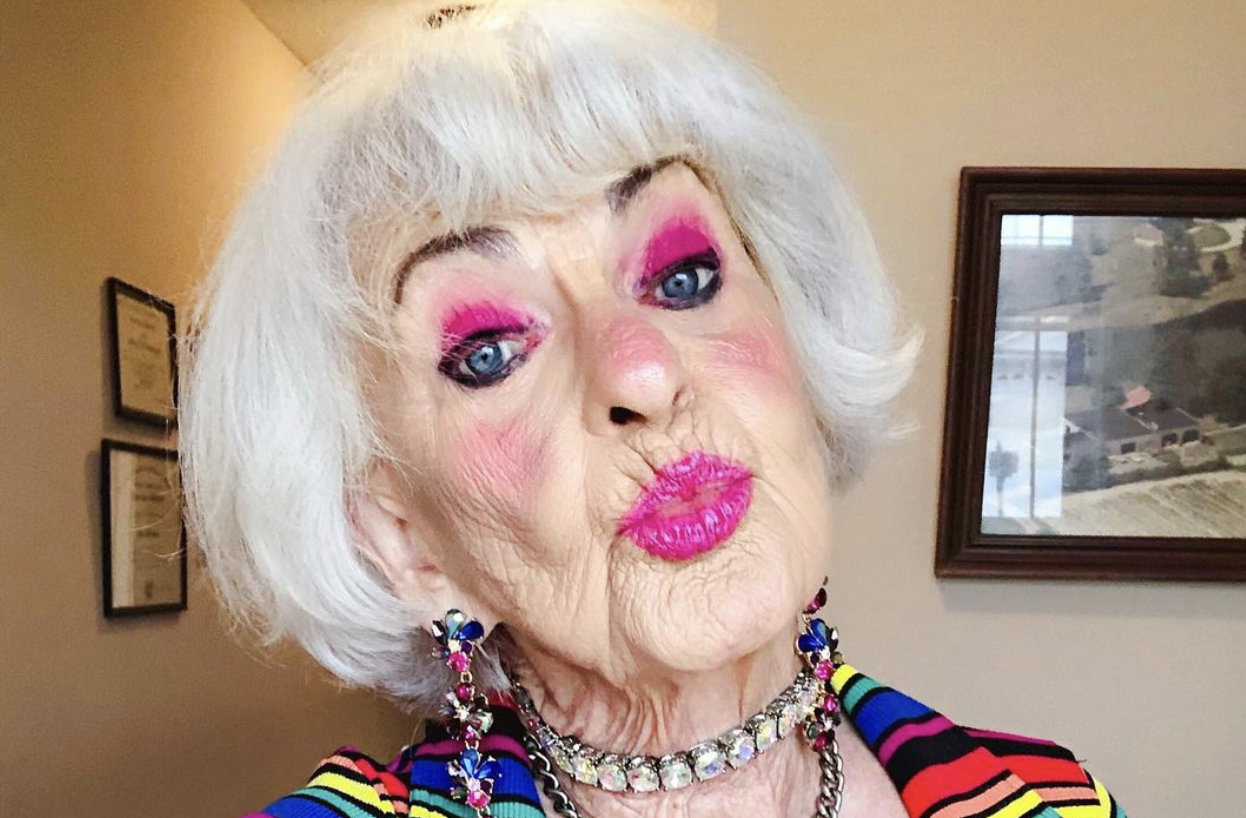 Credit: @baddiewinkle via Instagram
Don't hide away under layers of foundation. Too much makeup can age you because all that product will just find its way into any fine line and wrinkles you may try to be hiding. Use a lighter BB cream coverage and keep your eyebrows as natural as possible with soft hair strokes.
Cheap looking jewellery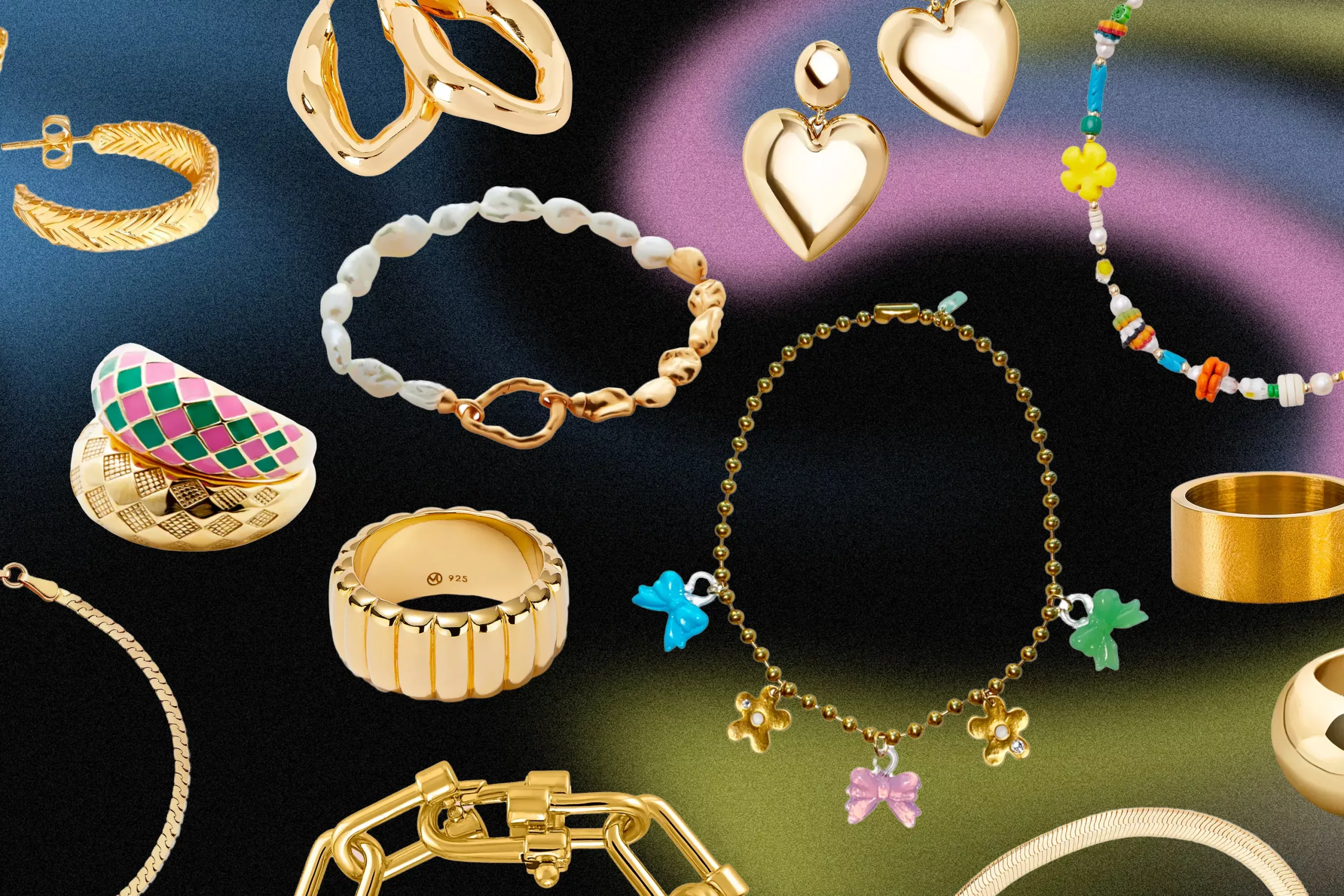 Credit: GLAMOUR
Not everyone can afford diamonds, but you can still invest in better quality than H&M stud earrings. Cheap jewellery tarnishes and can turn your skin weird colors, which doesn't look good on anyone. Save for some better quality that's either plated in gold or titanium that is long lasting. High karat gold can erode fast so choose wisely.
Any old bag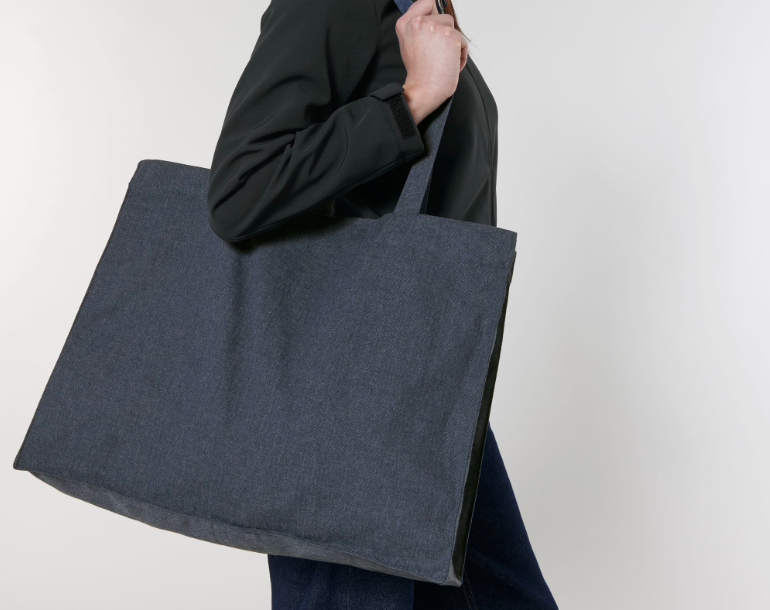 Credit: Stanley/Stella
A good handbag can lift up an outfit and make it stylish. If you don't have the budget for loads of accessories, invest in at least 2 good quality bags (they don't have to be designer). One for everyday and one for more formal occasions, and pick timeless styles that can be worn with many outfits.
Boring beige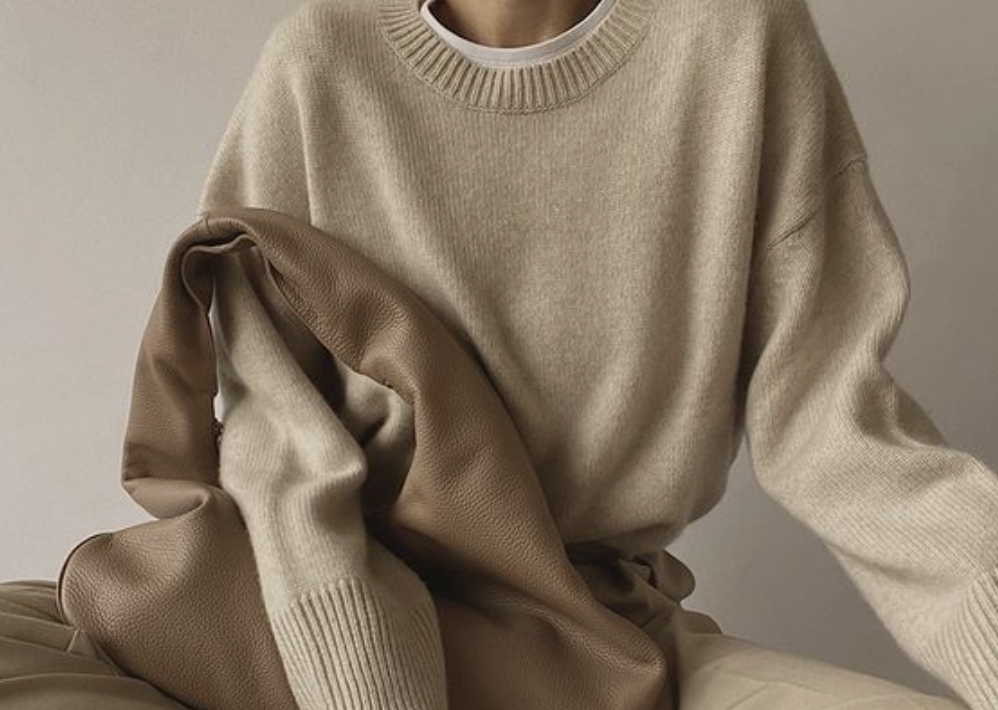 Credit: MODEDAMOUR
Neutrals are good staples to have, but wearing everything beige is so dull. Add splashes of color to a beige base to bring back life to your style. Beige can also wash many people out if worn head to toe, so be sure to build your wardrobe with more color.
Borrowing your kid's clothes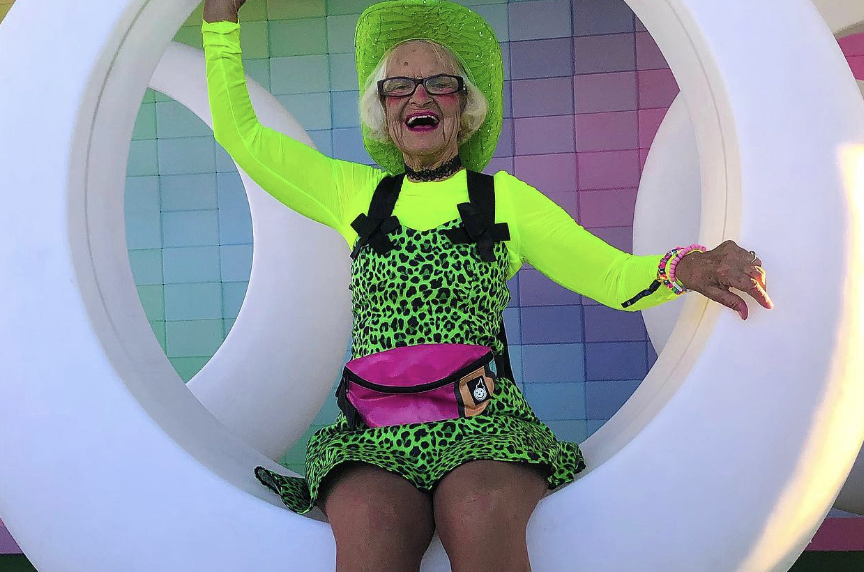 Credit: @baddiewinkle via Instagram
Yes, people can tell. Unless it's a very basic item like a plain sweater or a pair of sneakers, people will notice you're wearing your teens clothes and wonder why. Don't try to 'fit' in with the young crowd and embrace your mature femininity by wearing good quality clothes that suit you.
Cheap looking fabrics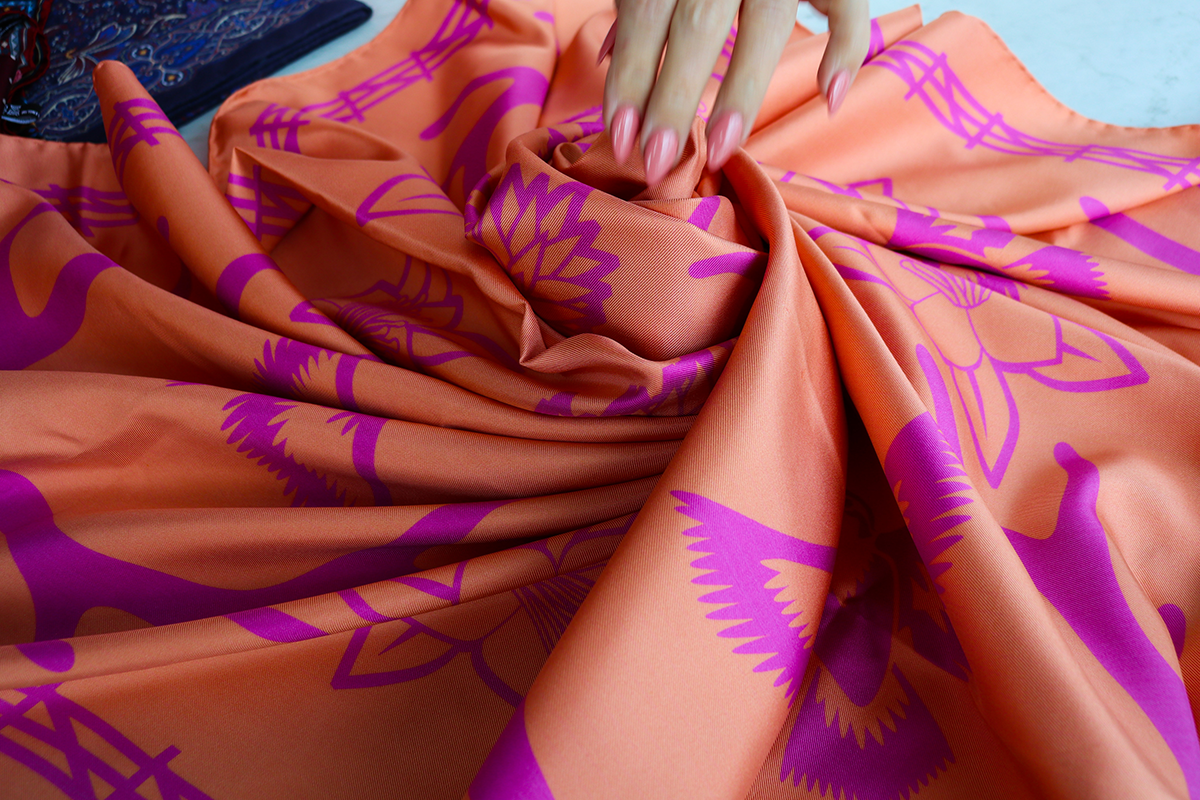 Credit: Biddle Sawyer Silks
You don't have to dress head to toe in silk and cashmere, but polyester just doesn't look classy or last as long. Pick your pieces carefully before you buy and see how the fabric looks on and off the hanger. Affordable clothing can look expensive if the fabric feels good, so don't be disheartened by high price tags on expensive fabrics.
Decade dressing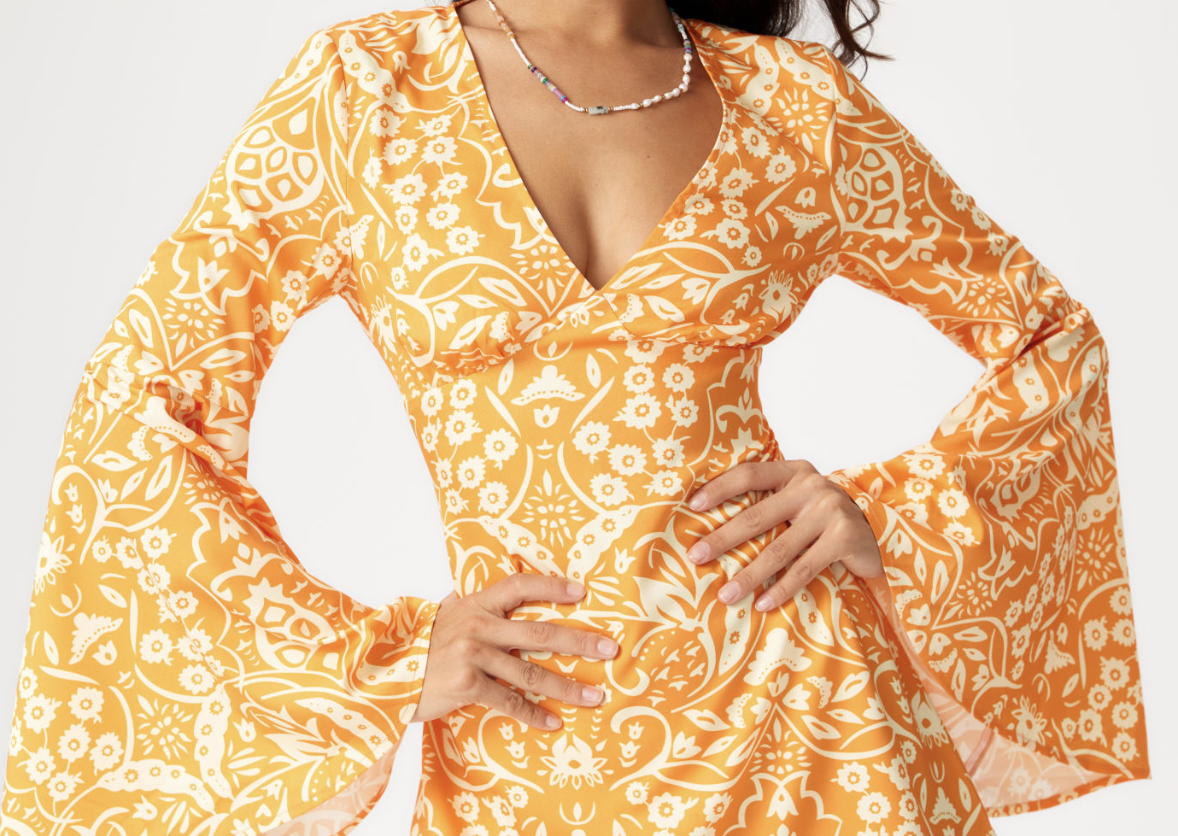 Credit: CIDER
The 70s may have had some cool fashion… but we're not in the 70s anymore. Dressing in the style of your favorite decade can instantly age you and, if it's too on the nose, people may think you're off to a costume party. If you like the style, interpret it in a more modern way – taking inspiration from prints and shapes from the decade.