Avoid thick and lengthy bangs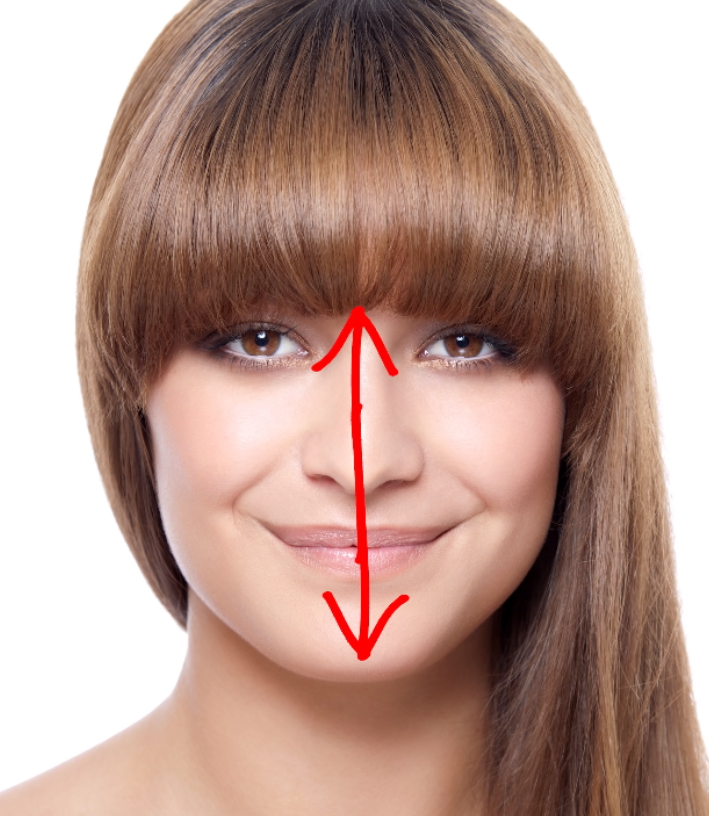 Thick, square, and straight bangs can make your face appear shorter and may even close off your cheeks and jawline. If you're considering bangs, opt for a lighter and less dramatic style instead. There are many options to choose from that can complement your face shape and features.
Get side bangs for an instant facelift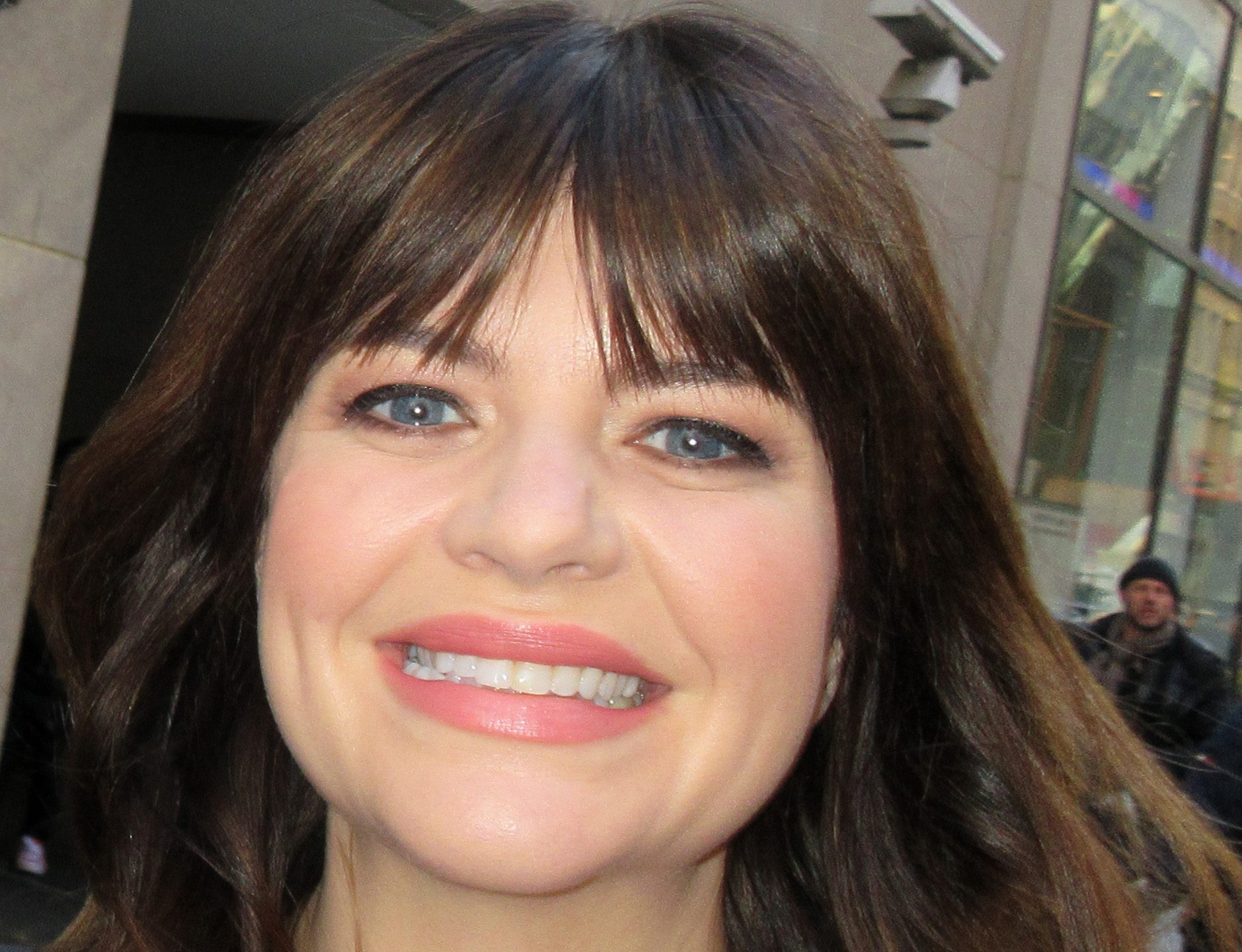 Unkempt, medium-length hair risks looking a little bit clumpy, or giving the appearance of an in-between hair cuts look. Instead, consider trying longer side bangs. As a natural shape, it leaves you open to exploring a number of looks with plenty of versatility. They create a frame for the face, which becomes increasingly important as you age. The bangs can be sharp or flowing, so the style works with a lot of different hair types, and takes advantage of subtle angles to work with plenty of face shapes.
Take advantage of your greys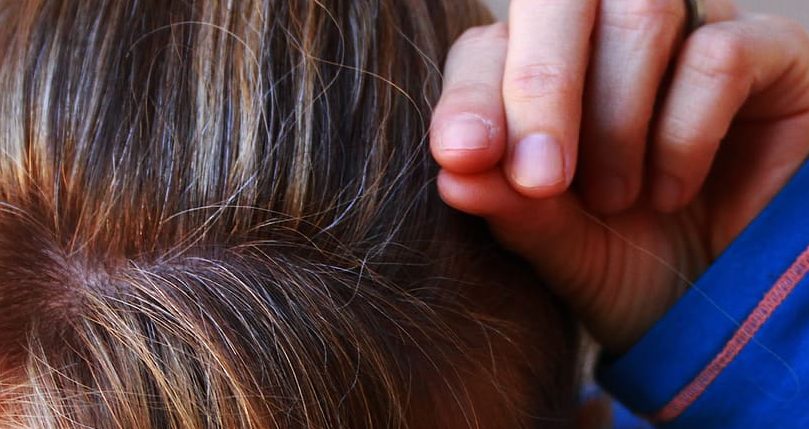 Grey hairs are a natural part of the aging process, but not everybody is ready to accept and embrace them right away. Hair tends to grey sporadically over time, but you can take advantage of that if you know how. Adding some layers and feathering can help spread those ashen hairs across sections adding a more natural gradient. This creates a more intentional, highlighted look that can help slow time a little bit for your look.
Avoid bob cuts if you have a rounder face shape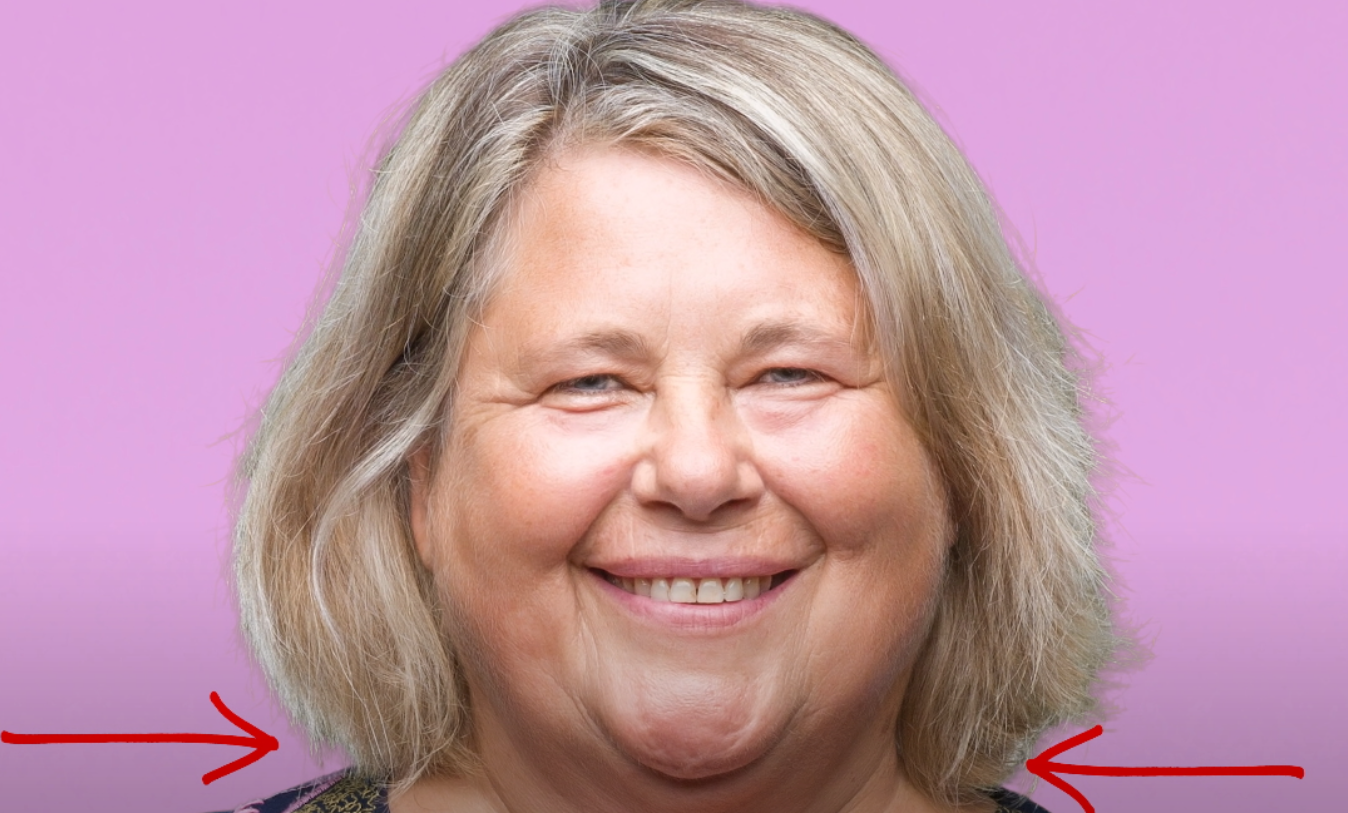 The bob haircut may not be the best choice for those with a round face as it can emphasize the roundness of the face, creating an unflattering look. But don't worry, there are still plenty of hairstyle options available to make you look gorgeous, and emphasize the beauty of fuller cheeks.
Cover greys with copper tones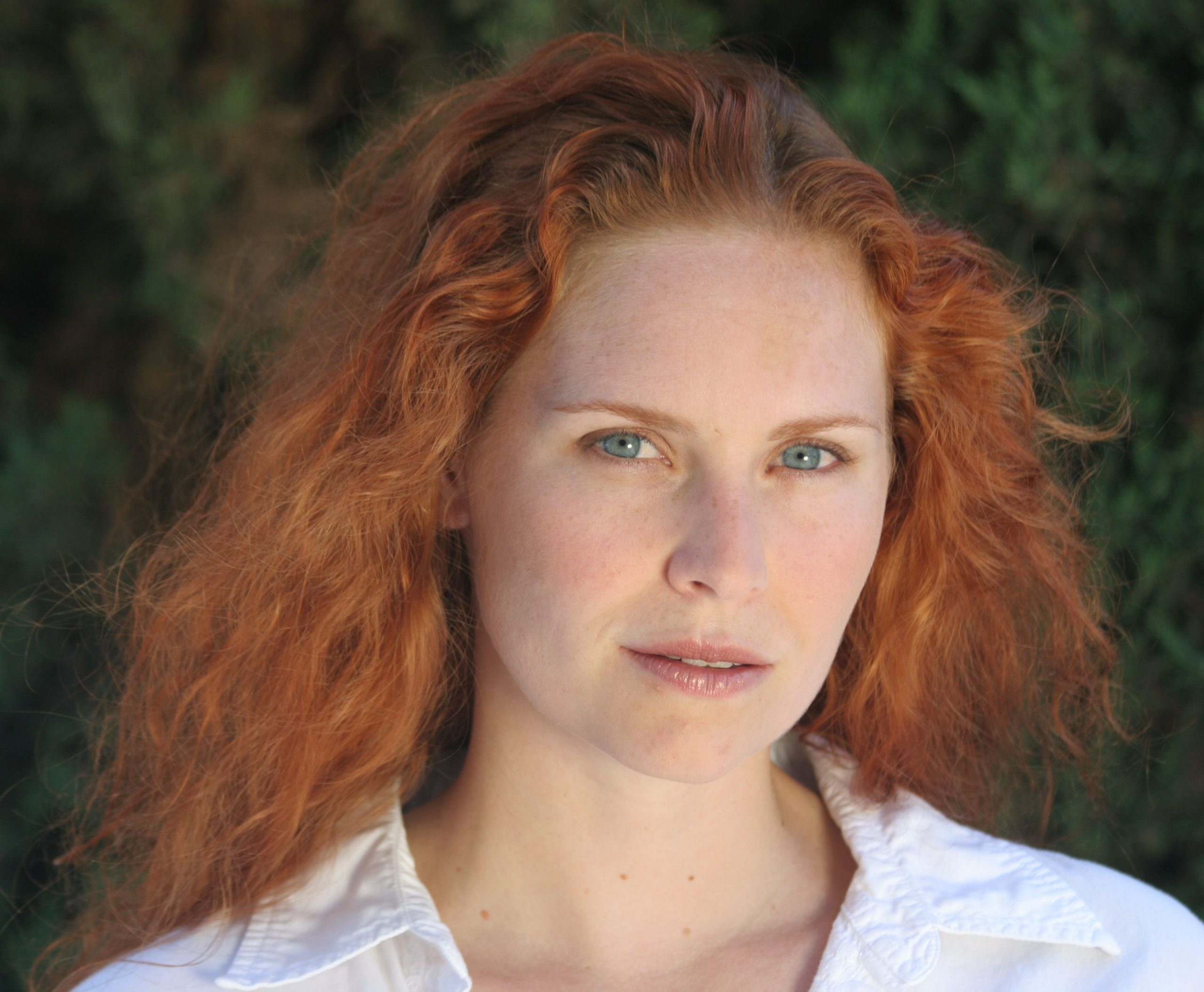 Credit: Dustin via Flickr
Not all colors will work well on greying hair. Depending on the base color of your hair, to begin with, and how the greys are spaced out, your best bet might be going red. Darker shades of copper are easily attainable for dark hair, creating a warm amber effect that draws the eye, and any greys will offer almost golden highlights to form a distinguishing look that will set you apart from the crowds.
Be cautious of center-part hairstyles
A center part is not ideal for women with round faces because it does not provide any opportunity to add volume on top of the head. This lack of volume can make it difficult to elongate the face and achieve a flattering look. Instead, a side part may be a better option to create more volume and structure.
Opt for highlights and lowlights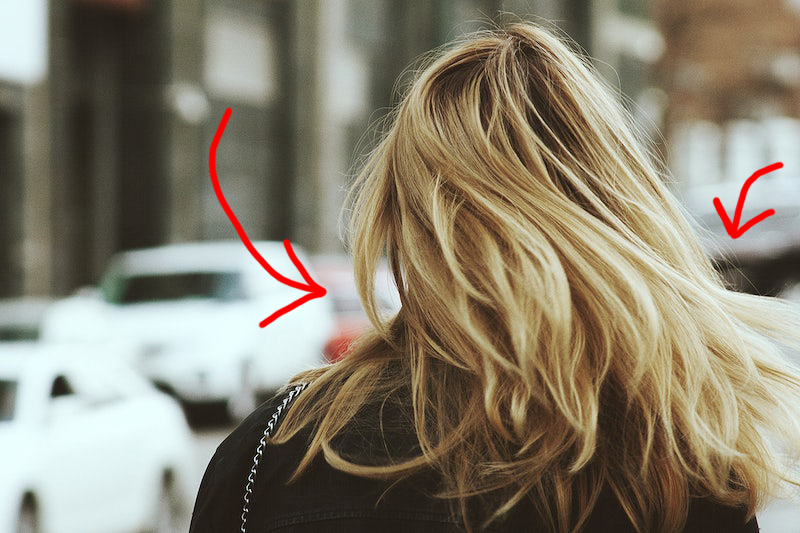 As hair ages, it loses a lot of its natural shine and consistency. If you feel glum about your dulled glow, try a color treatment that applies both highlights and lowlights. This will create a more natural gradient across the color, but also return the three-dimensional flow and shine that age takes away. By combining this with layers and feathering, you can take decades off your hair and face with a style that screams freshness.
Ensure your forehead can be seen through your bangs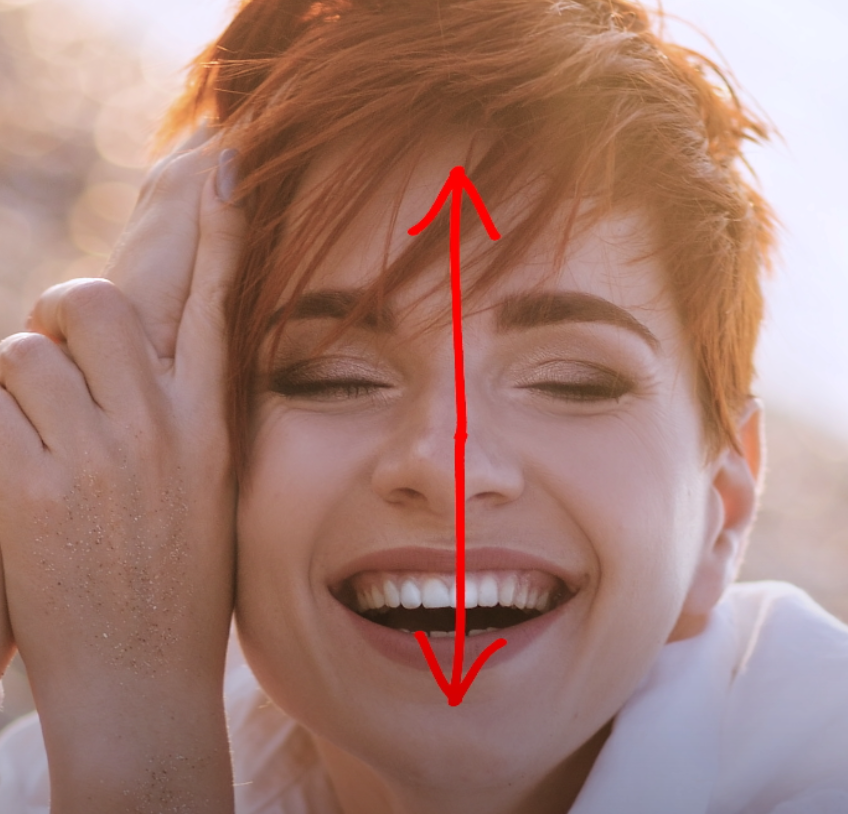 It is advisable to have your forehead visible through your bangs. Whether you opt for straight down, swept to the side, or any other style, make sure it is minimal and allows others to see your forehead, otherwise the bluntness will make your face seem shorter and less angular.
If you have dry hair, avoid long locks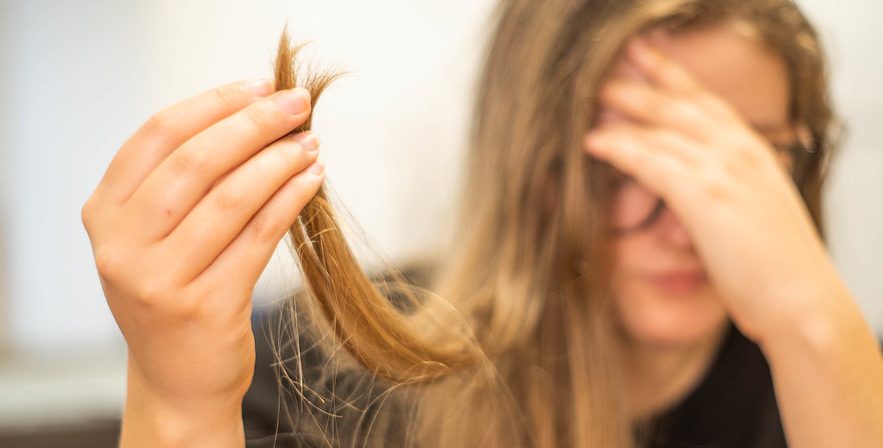 As hair ages, it stops producing as many natural oils. This weakens the hair and dries it out, which weakens it further. It's a vicious cycle, but one you can prevent. Good hair care can help you hold onto natural oils for longer, but if you deal with dry hair frequently, going for a shorter look can ease the stress on the hair and keep it stronger for longer by avoiding breakage.
Be brave enough to try a pixie cut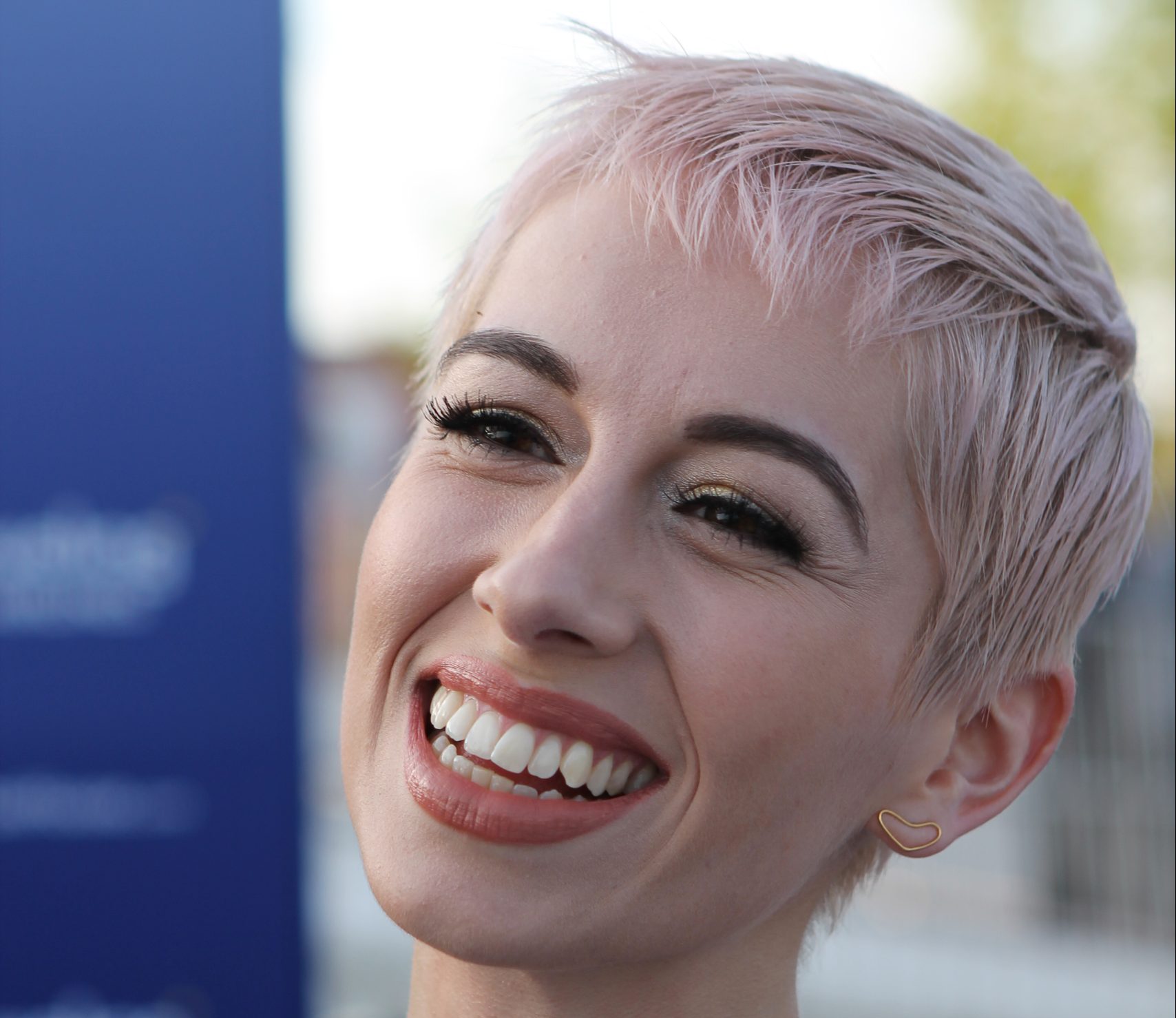 Pixie cuts are a popular choice among older women, as they are lightweight, cute, and have plenty of versatility. They do require a certain amount of effort, however. Frequent trips to your stylist will be required to keep it looking sharp and defined and to take advantage of the look it might take some experimentation with products. Once you adjust to your new style though, you'll find you can transform your look by trying different fringes and adding volume.
Opt for shorter layers to look youthful and dynamic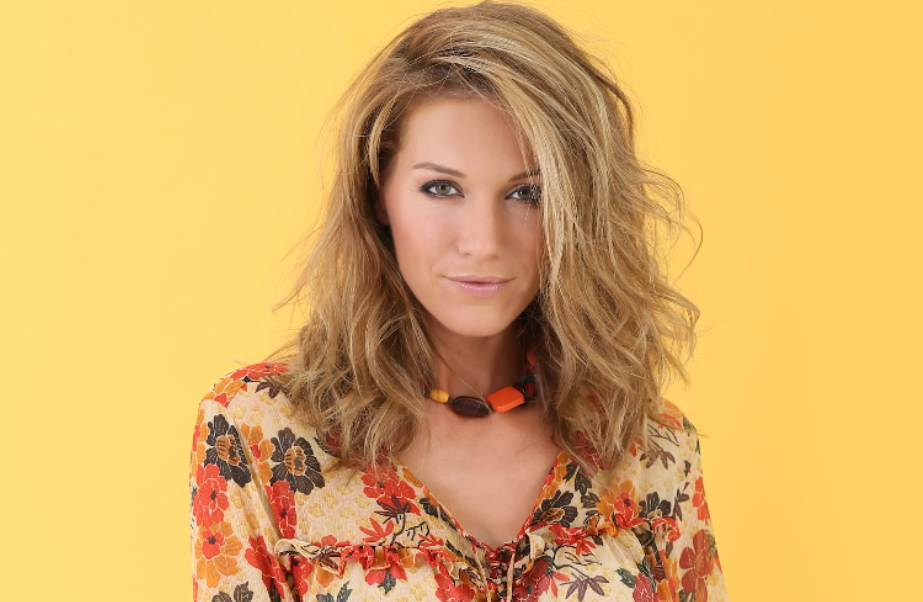 Choosing shorter layers is the key to achieving a youthful and dynamic appearance. This trendy style can also exude a sense of sexiness. Shorter layers have the ability to elevate your facial features, resulting in a fabulous glow. Embrace this look and rock it with confidence!
Know when to skip the trends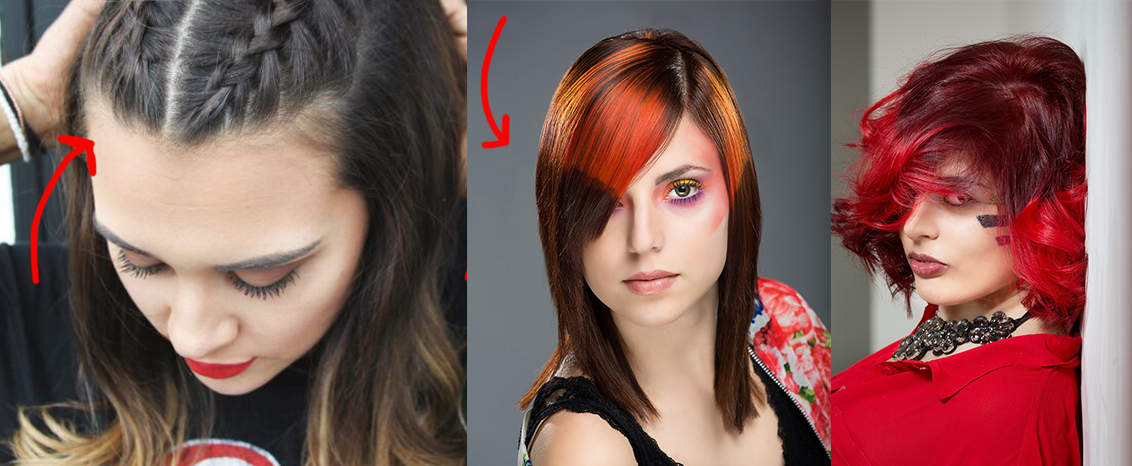 The silver lining of age is experience. It can be tempting to follow every trend that pops up on the For You tab of TikTok, as hair is one of the first things people notice about you, and communicating that you have your finger on the pulse has its benefits. However, frequent drastic changes in style can be bad for the health of your hair. Be confident in your style and let the trends come and go.
Ensure your hair matches your skin tone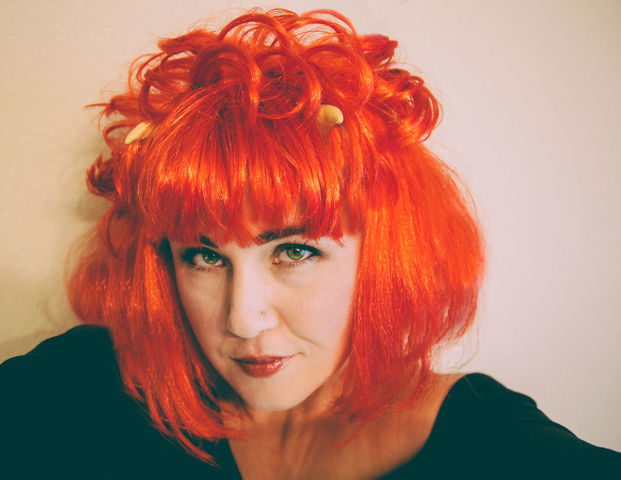 Plenty of people choose to experiment with color later in life, it can be a great way to freshen up your look and feel rejuvenated. An important thing to consider is your skin temperature and undertones when choosing a color. Cooler skin will look pale when the hair color is vibrant and bright. Warmer skin tones have more versatility and can sit alongside bold hair colors without losing luminosity.
Make a bowl cut your own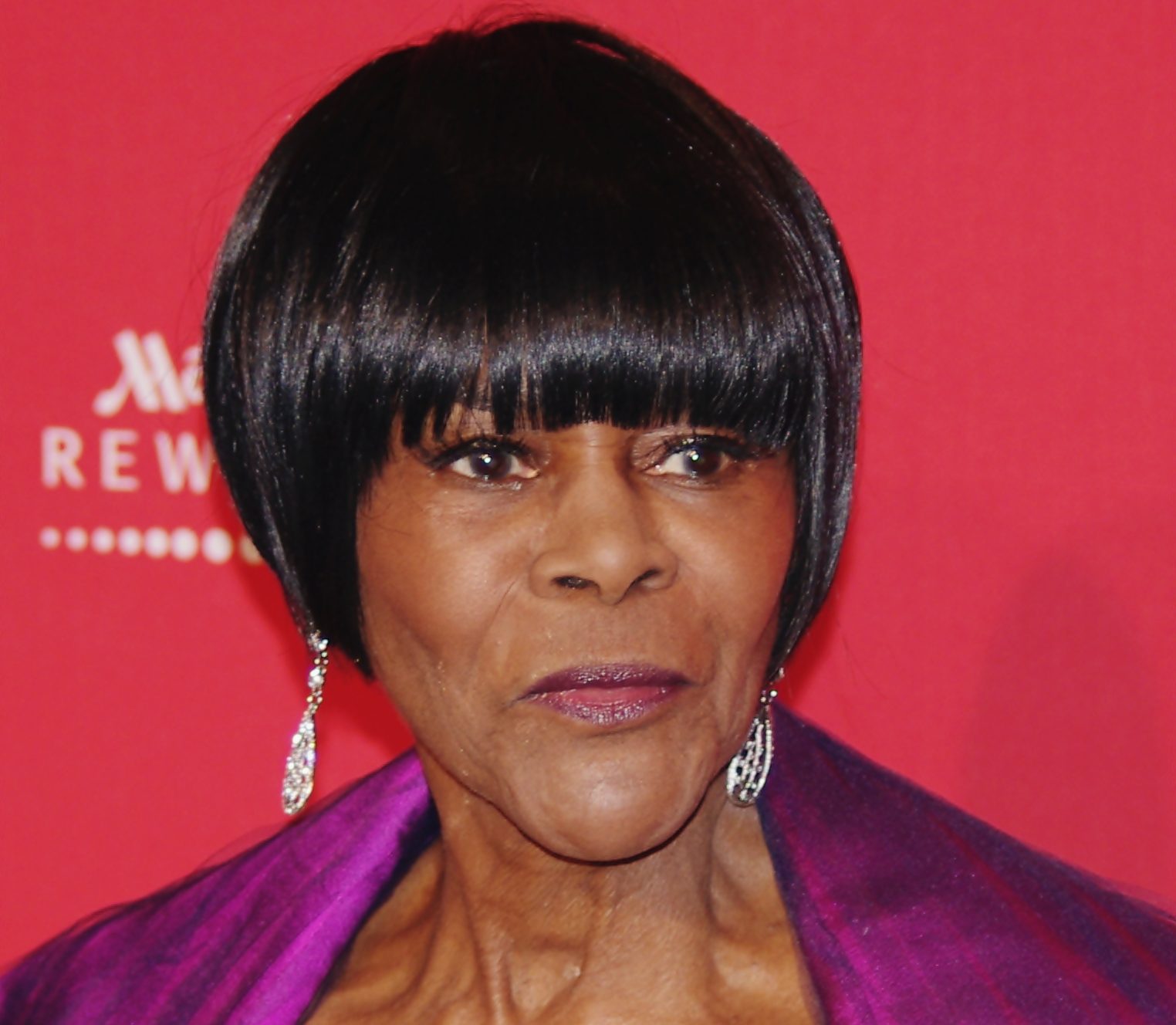 The appeal of the classic bowl cut lies in its simplicity. Easy and quick to style and wash, it can look a little outdated if nothing is done to breathe some life into it. Make sure the nape area is kept short and tidy to keep the definition and shape from looking too rounded and use something like a styling putty to add some volume and texture if necessary. Layers are your friend when sprucing up angular cuts, a couple around the crown and fringe will keep it contemporary.
Avoid too-long layers that weigh down hair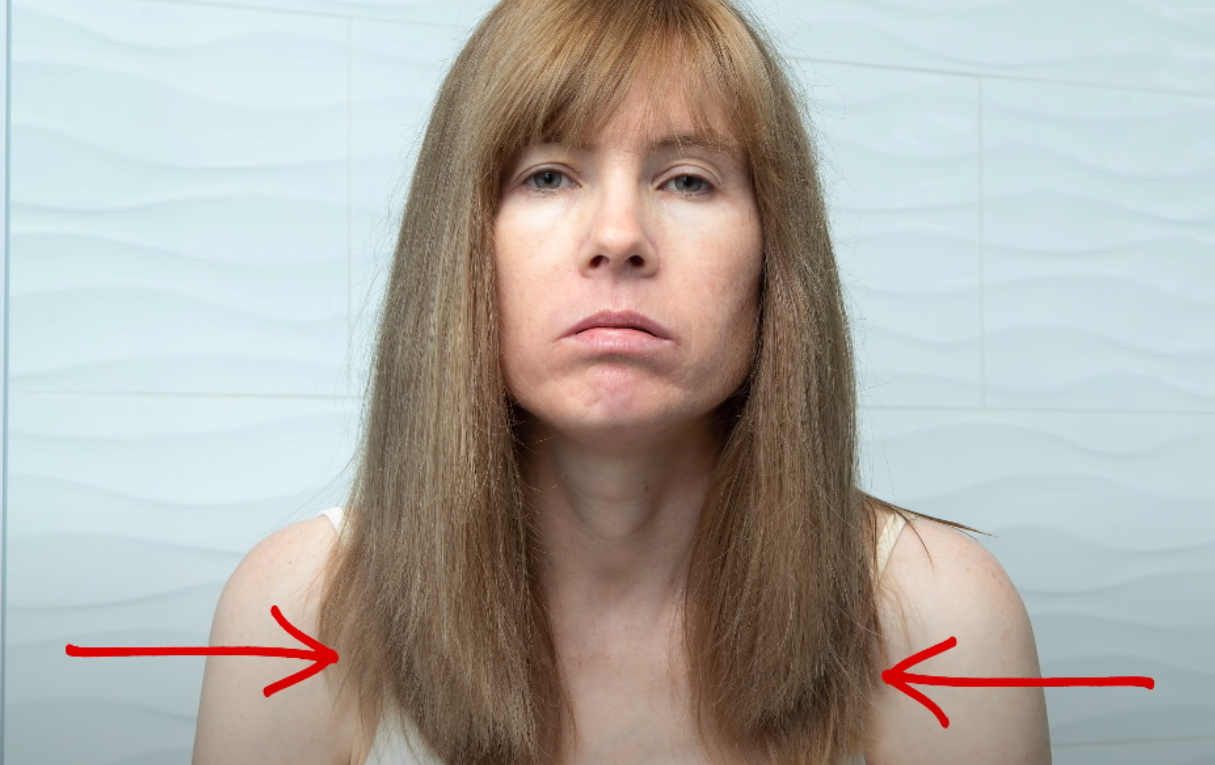 If hair layers are too long, the volume will primarily accumulate at the bottom, giving your hair a triangular shape. In addition, the weight of the hair will drag it down, rendering the layers ineffective. This style can have an aging effect on your appearance.
Accent your jawline with a short cut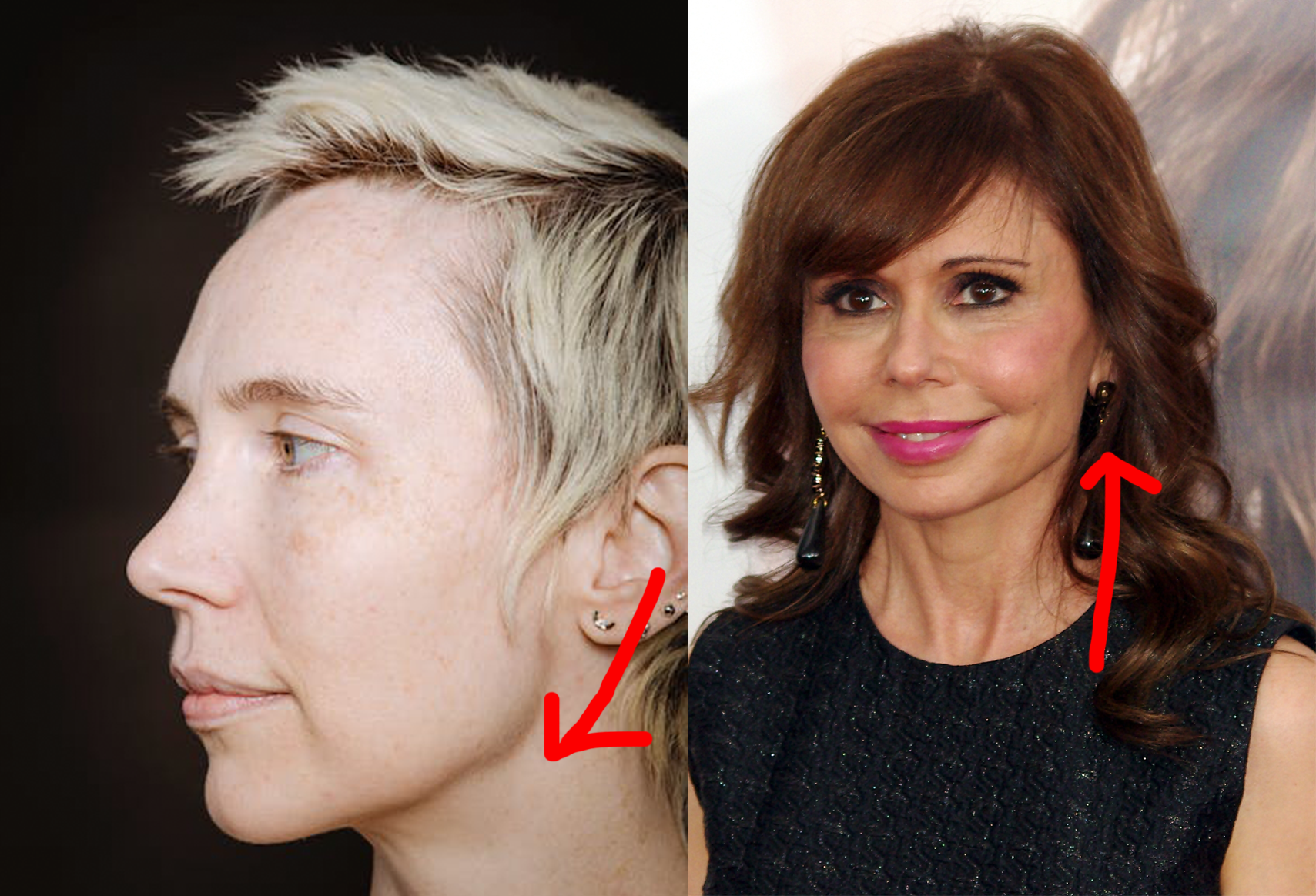 If you have a squarer face shape and sharp jawline, first of all, lucky you, second it makes sense to base your hair around it. A short, tightly framed style like a bob can help show off your angles or, to get the effect of an elongated jaw, add some volume to the back and sides to create extra dimension. Plenty of medium-length styles work with sharp jaws too, from tight ringlets to the wolf cut.
Don't be afraid of blunt ends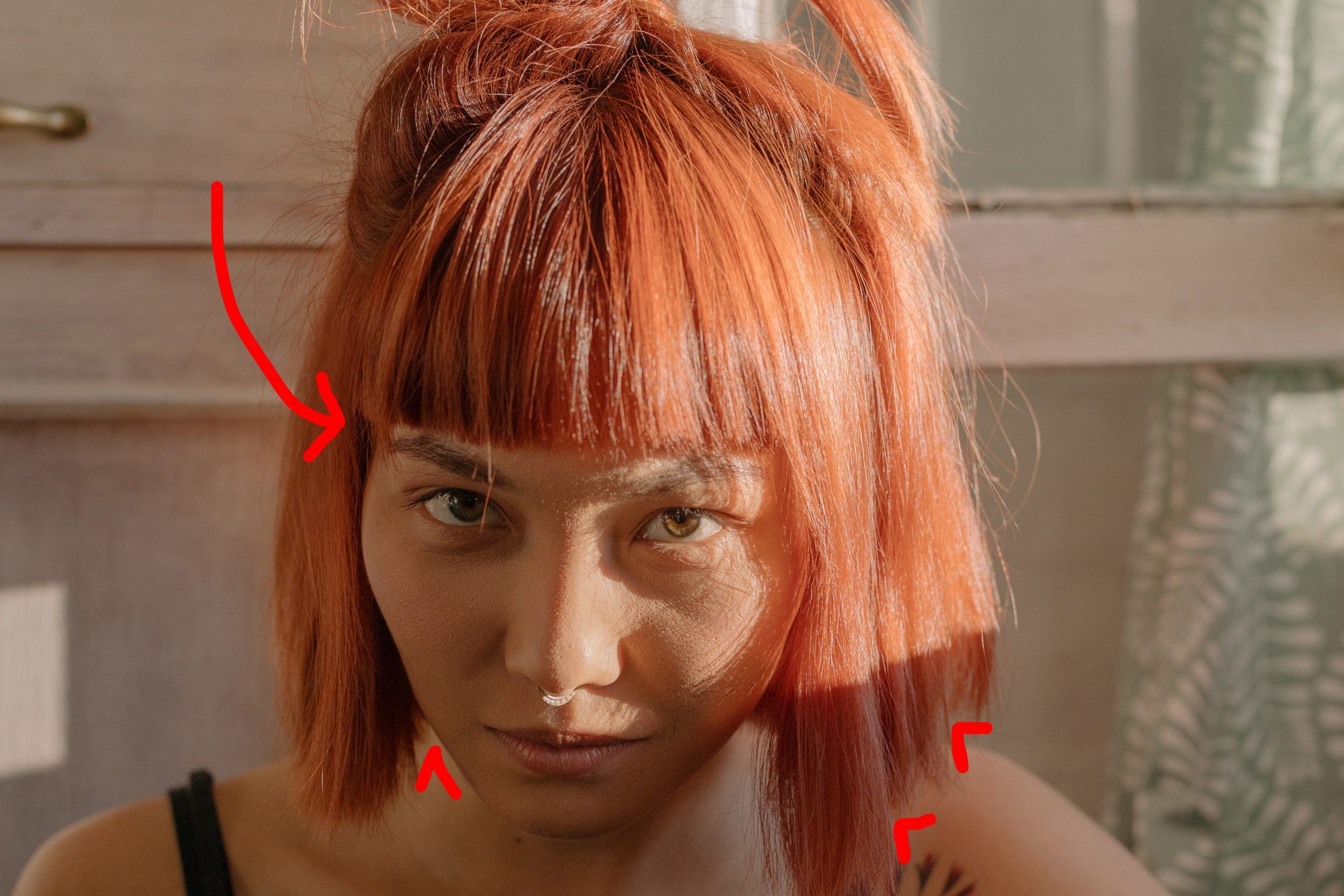 There are a couple of reasons to favor the blunt end looks over a more natural finish. The texture creates an almost arrow-like suggestion, which draws the eye upwards toward the face, and it can be a handy way of avoiding maintenance if you're particularly prone to split ends. Blunt looks work with bobs, bangs, and longer hairstyles, and can help enhance highlights and colored looks by creating a more striking shape.
Stay away from chin-length layers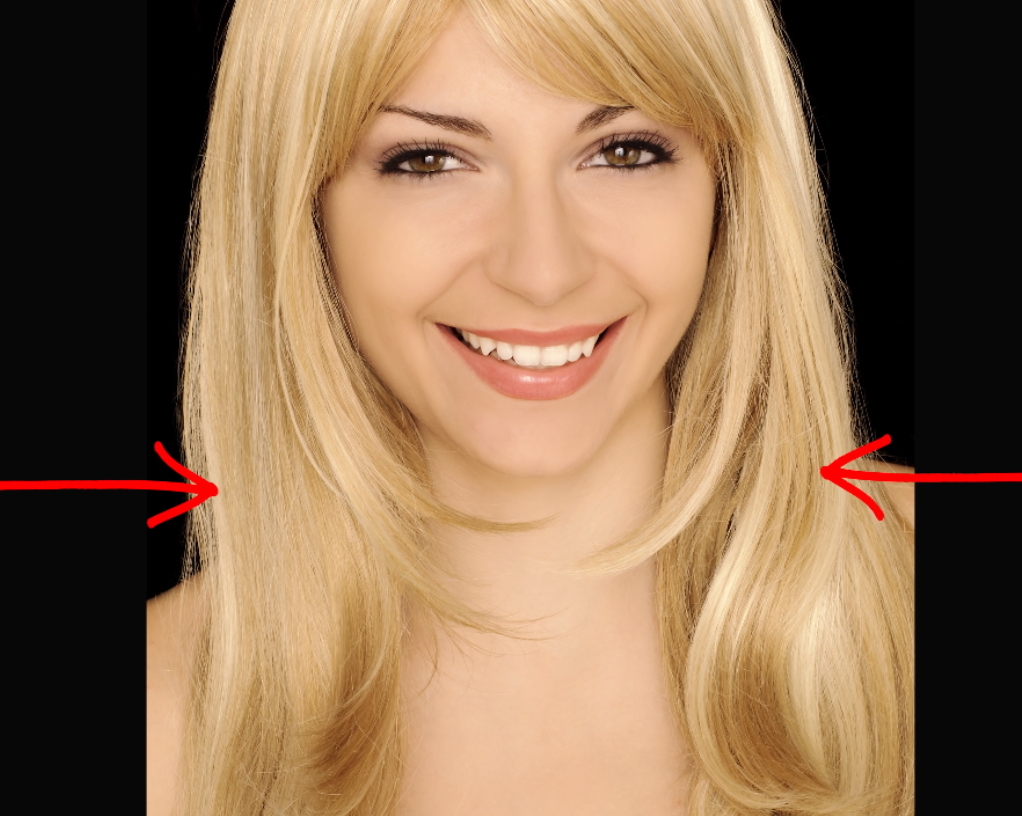 When it comes to layering your hair, it's best to avoid having layers that fall at or around chin length. This style can add fullness to your face, making it appear wider than it actually is. Instead, opt for layers that are shorter or longer than your chin to create a more elongated look that accentuates your jawline and compliments your cheekbones. If you're unsure what will work best for you, consider consulting a trusted hairdresser for advice.
Keep your eyebrows visible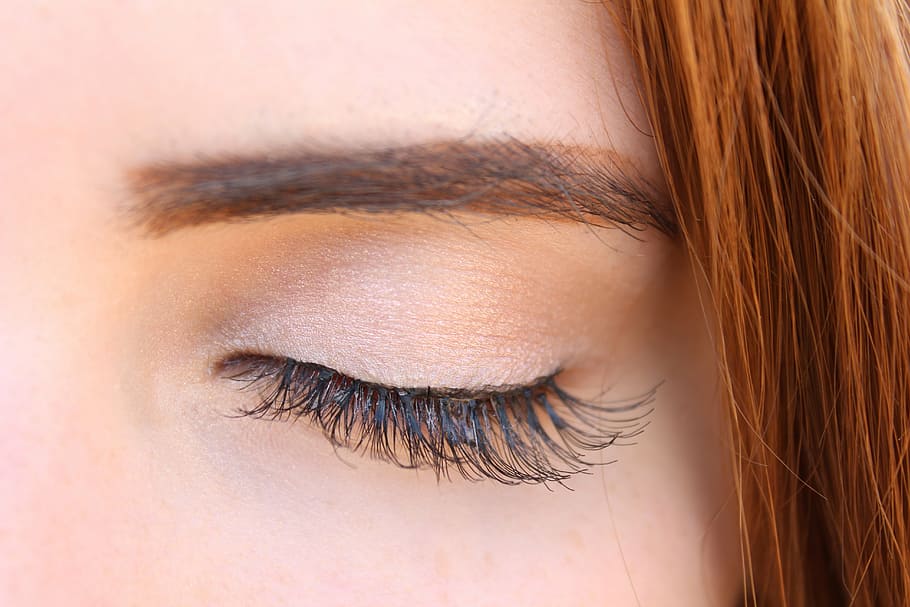 Fringes are extremely versatile and help frame the face among the hair, but that's a job the eyebrows play a huge role in. They mark the end of the eyes as the fringe begins, they help pull everything together. Keep your brows in mind when determining the length of the fringe, and experiment with different sides and parts to see if you can maximize the benefits of each.
Don't skip styling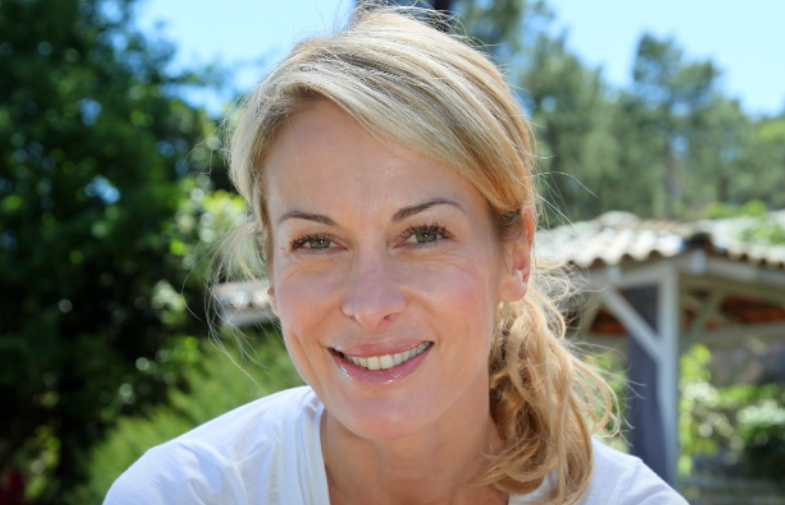 Styling your hair requires effort, and it can be tempting to be lazy and skip it. However, neglecting your hair can detract from highlighting your desired features. You can enhance your appearance and exude a more youthful aura by mastering hair styling techniques.
Don't be afraid of the perm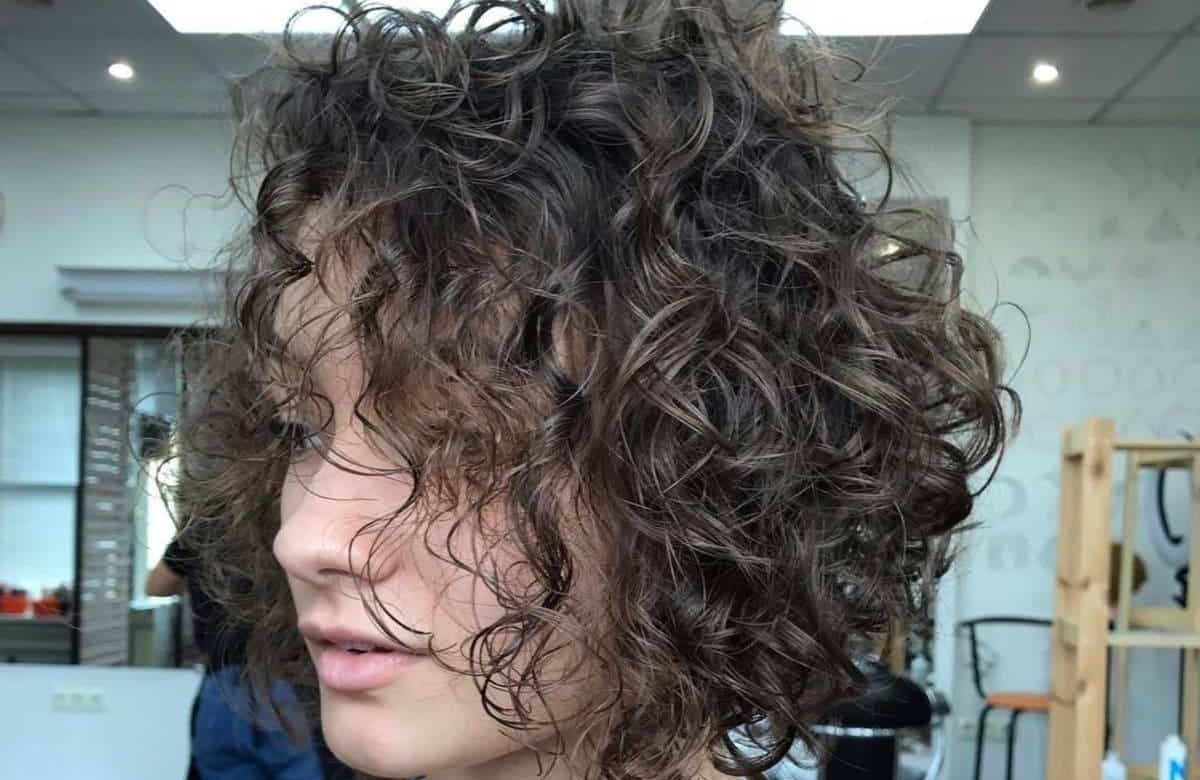 Curls are never out of fashion. Occasionally some slight variations in silhouette pop up as trends, but a strong base of short curls is a timeless look for an older woman. They complement many face shapes that are common with ageing, helping to lift weight away from the scalp and distribute it to the shoulders. For a slightly more modern look, keep the layers on top longer than the rest, to give you a smoother overall shape.
Increase your hair health with retinol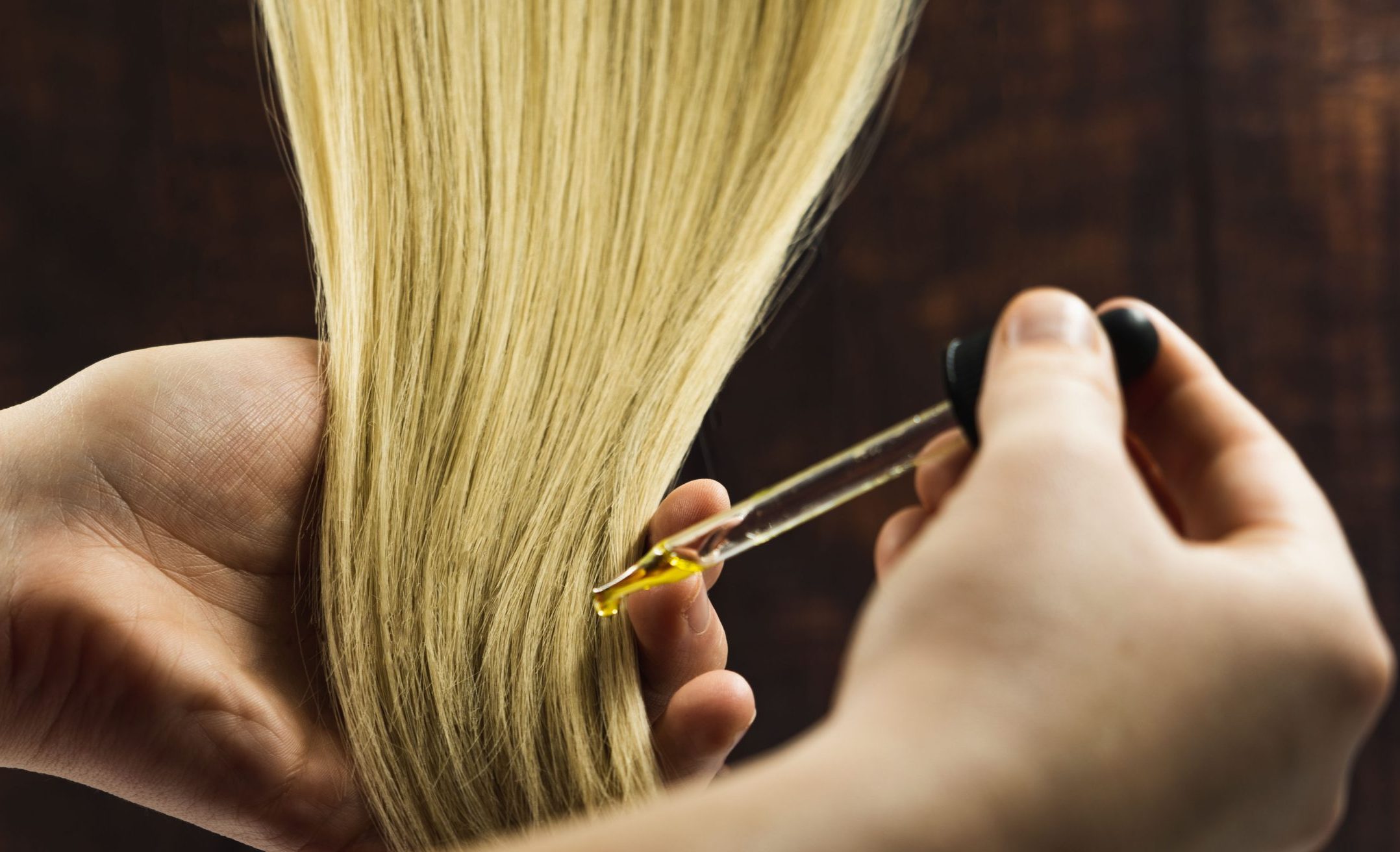 Retinol is an incredibly useful product for both hair and skin. It promotes the anagen process of hair, helping prolong the growth stage and encouraging thicker follicle groupings, creating an appearance of thickness. It also protects against free radical compounds in the air, fighting off nasty chemicals in the environment that can damage hair and health in general. Retinol also encourages blood flow to the scalp, keeping hair balanced and strong.
Avoid styles that are flippy on the bottom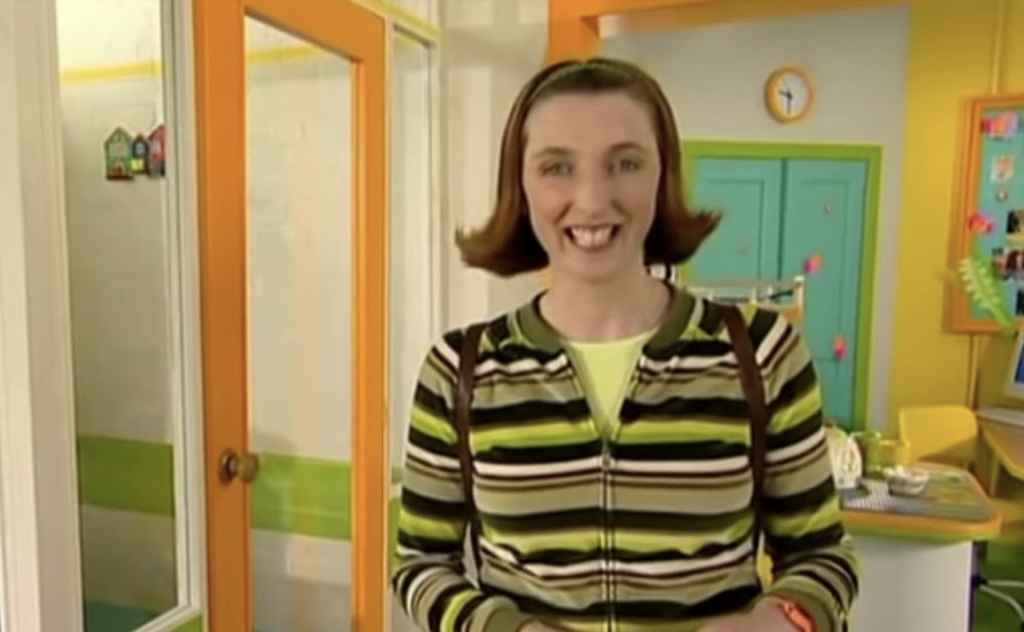 This hairstyle not only has a vintage feel to it, but it also has a tendency to pull the eyes downward. Although some people can still pull it off, it doesn't quite fit with current trends.
Embrace your forehead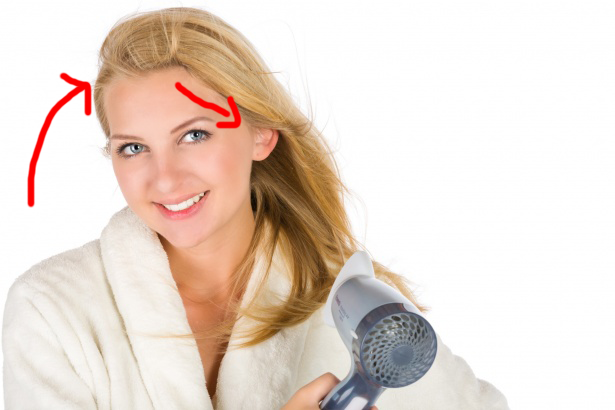 A prominent forehead can be a source of insecurity for a lot of people, which often leads to a half-hearted attempt at covering it up with a fringe. However, some looks can take advantage of the forehead, think old-school Hollywood-style blowouts. A deep-set side fringe, plenty of volume and texture, and small curls at the end can all create a sense of flow. The hairline can frame the forehead in the same way hair does to the face.
Draw hair away from your face to emphasize cheekbones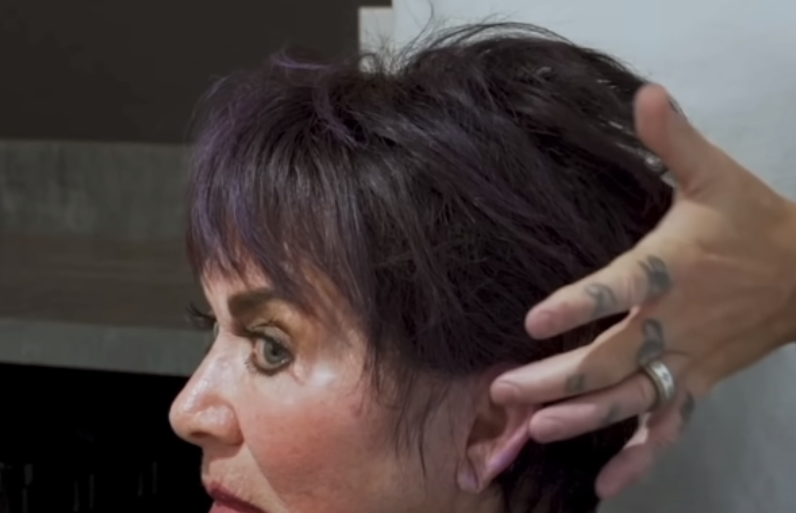 Sweeping hair off and away from your face can highlight the contours of your cheekbones. When combined with makeup techniques that enhance this feature, the results can be fantastic.
Don't combine short hair with round faces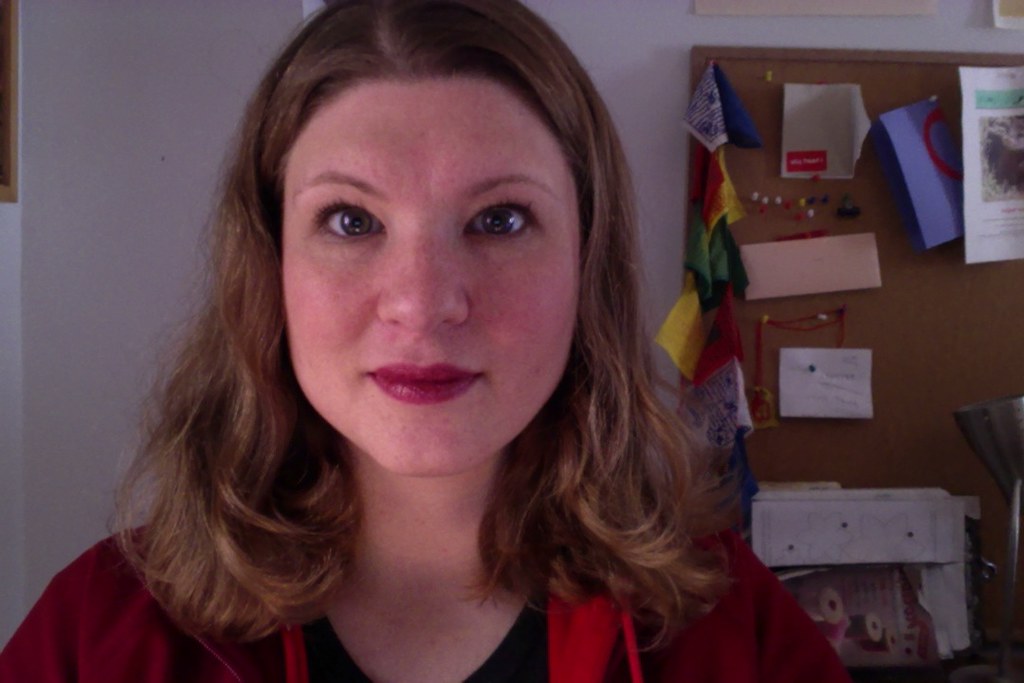 Credit: Emma Jane via Flickr
If you're looking for something to compliment a rounded face shape, avoid shorter hairstyles. These create a bottom-heavy shape effect on your face. Something mid to longer length can help create more structure while adding volume, curls, or light waves to the sides can create curves in key areas for a slimming effect. Keeping the fringe out of the face also helps reduce the rounded shape, creating more sharp lines that help direct the eye down towards the sides.
Opt for messy styles with thinner hair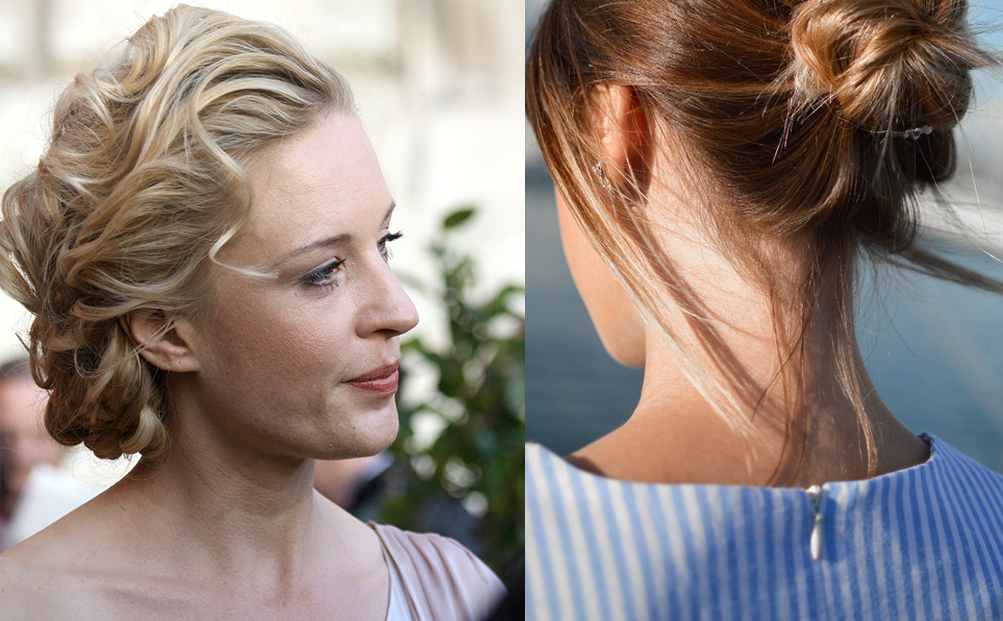 Messy looks tend to work best with thinner hair, as the products work well with the lighter weight to create a more natural look. Thicker hair has the advantage of holding stronger with the product, meaning you get the best of both worlds. Try a look that focuses on texture, with tighter roots that lead to some voluminous lengths. Or go simple with a high bun and some hold spray to help it from losing height from the weight.
Tight ponytails can give you a temporary facelift
The tight ponytail creates a temporary "facelift" effect by pulling the skin on your face backward. While some individuals may find this style too constricting, it is still worth trying out to see if it works for you. If this style doesn't suit your preferences, consider exploring other options on the next slide.
Don't skip layering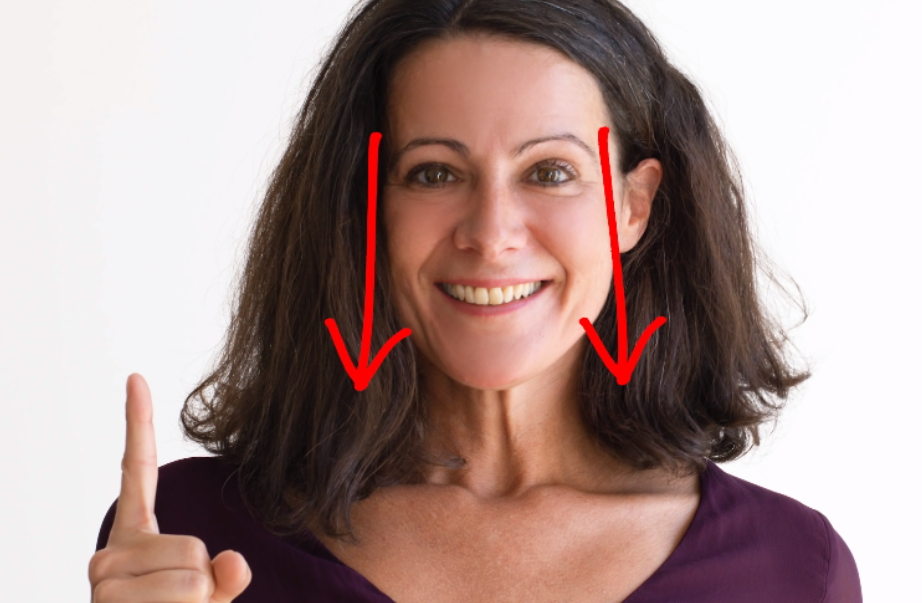 Styling and layering hair can be a challenging and time-consuming task for some individuals. This is where professional salons come into play, and a skilled hairdresser can become your ally. However, omitting layers can lead to undesirable results when it comes to medium-length hair. The absence of layers can create a bulky appearance, detract from your facial features, and ultimately be unflattering. In such cases, opting for layers is a wise choice.
Stay on trend with a shaggy cut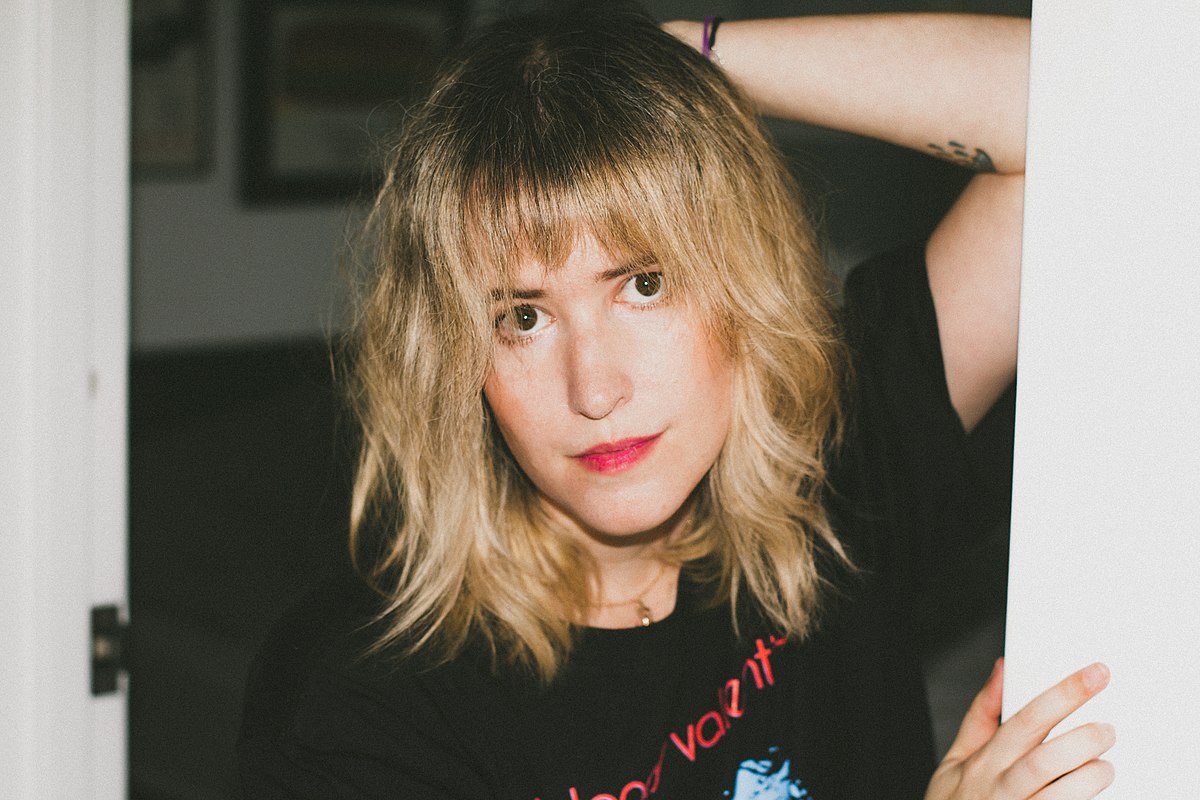 Credit: Newspapersky via Wikimedia Commons
Hold onto that free-spirited youthful energy with a shag cut. A mid or long length can work with the layers, and loose curtain bangs can accentuate the cheekbones while keeping your eyebrows and plenty of your face still visible. It's a modern look that works well with thicker hair by managing volume for a great effect.
Create volume at the top of your hair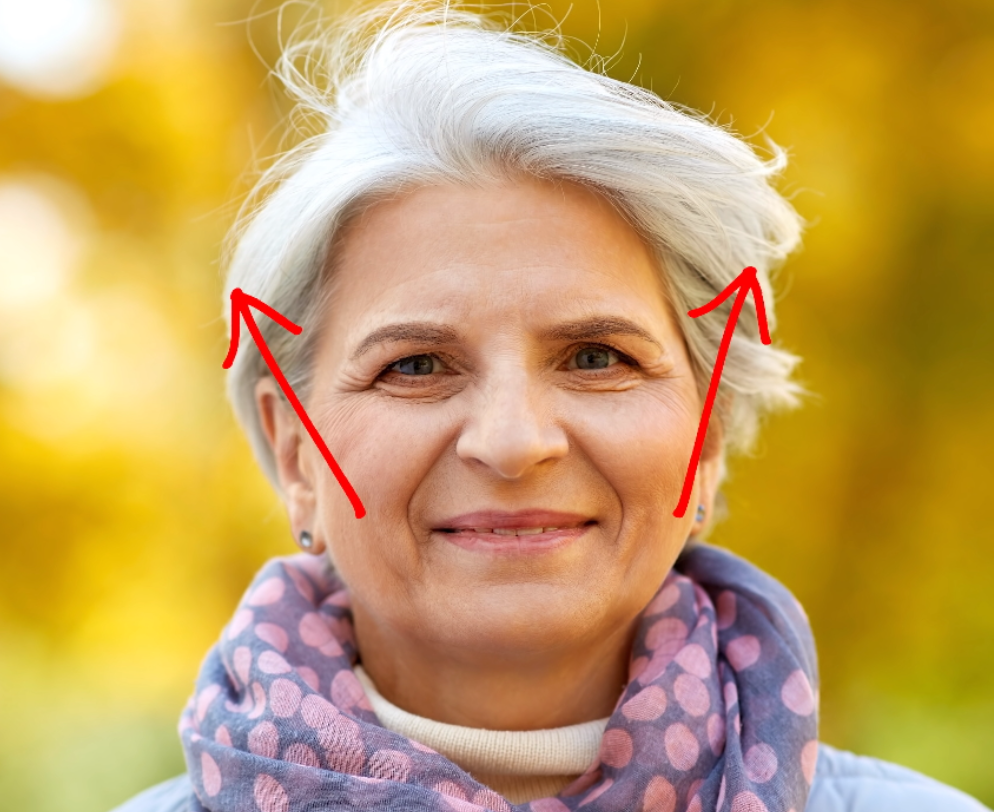 When working with short hair, it's best to avoid creating volume on the sides, as this can add unwanted width and make the top of your head appear smaller. Instead, focus on increasing volume at the top. For example, a V-shaped cut along the cheek lines can help elongate your face and create the illusion of more volume at the top rather than widening it.
Emphasize your cheek structure with a loose ponytail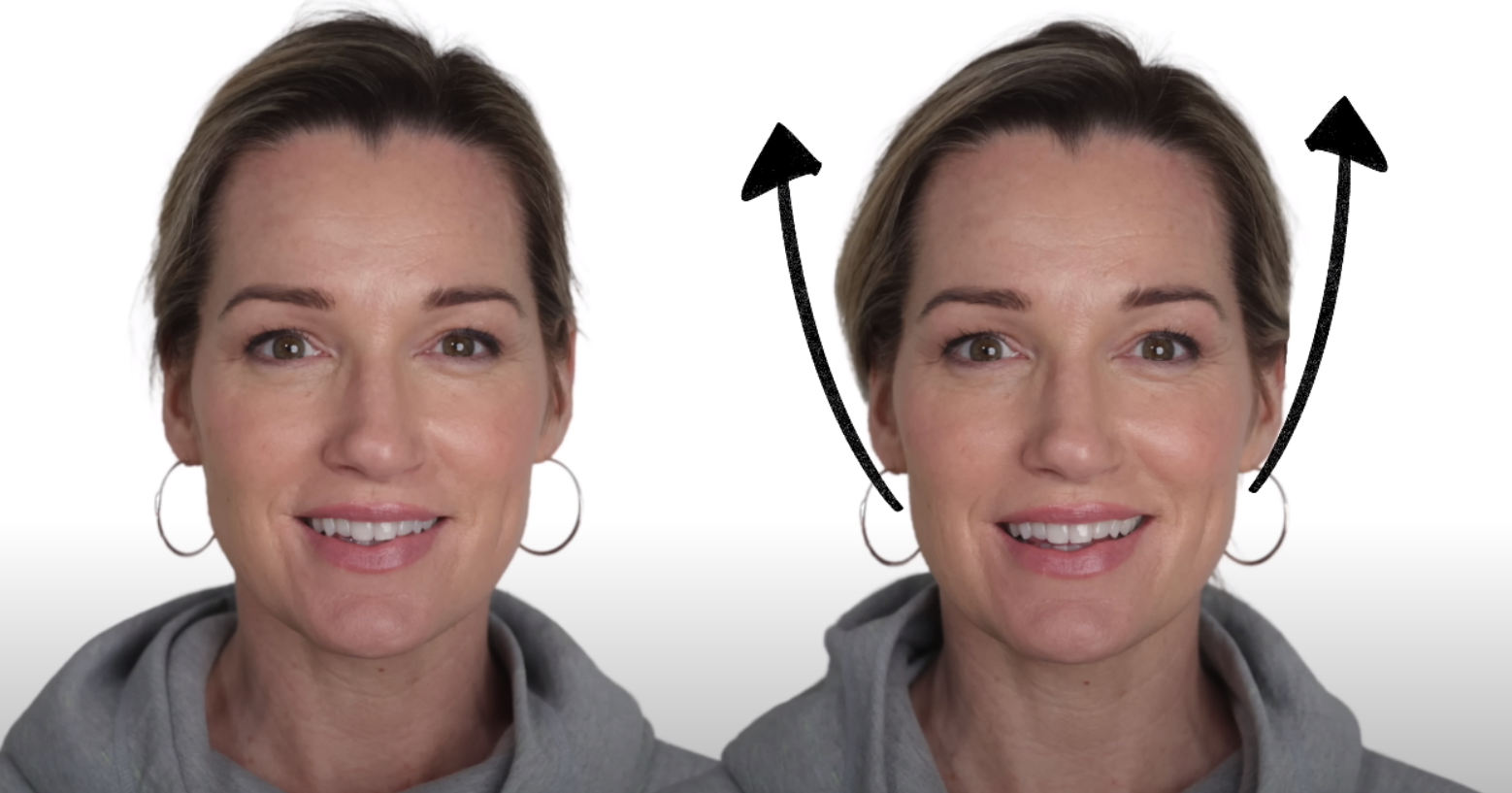 If the tight ponytail is uncomfortable, consider opting for a loose ponytail instead. Position it to taper above your ears while leaving the top slightly pulled back. This style can still create a lifted appearance while eliminating the discomfort of a tight bun. The loose ponytail can emphasize your cheekbones, complementing your eyes for a harmonious look.
Boost volume at the temple area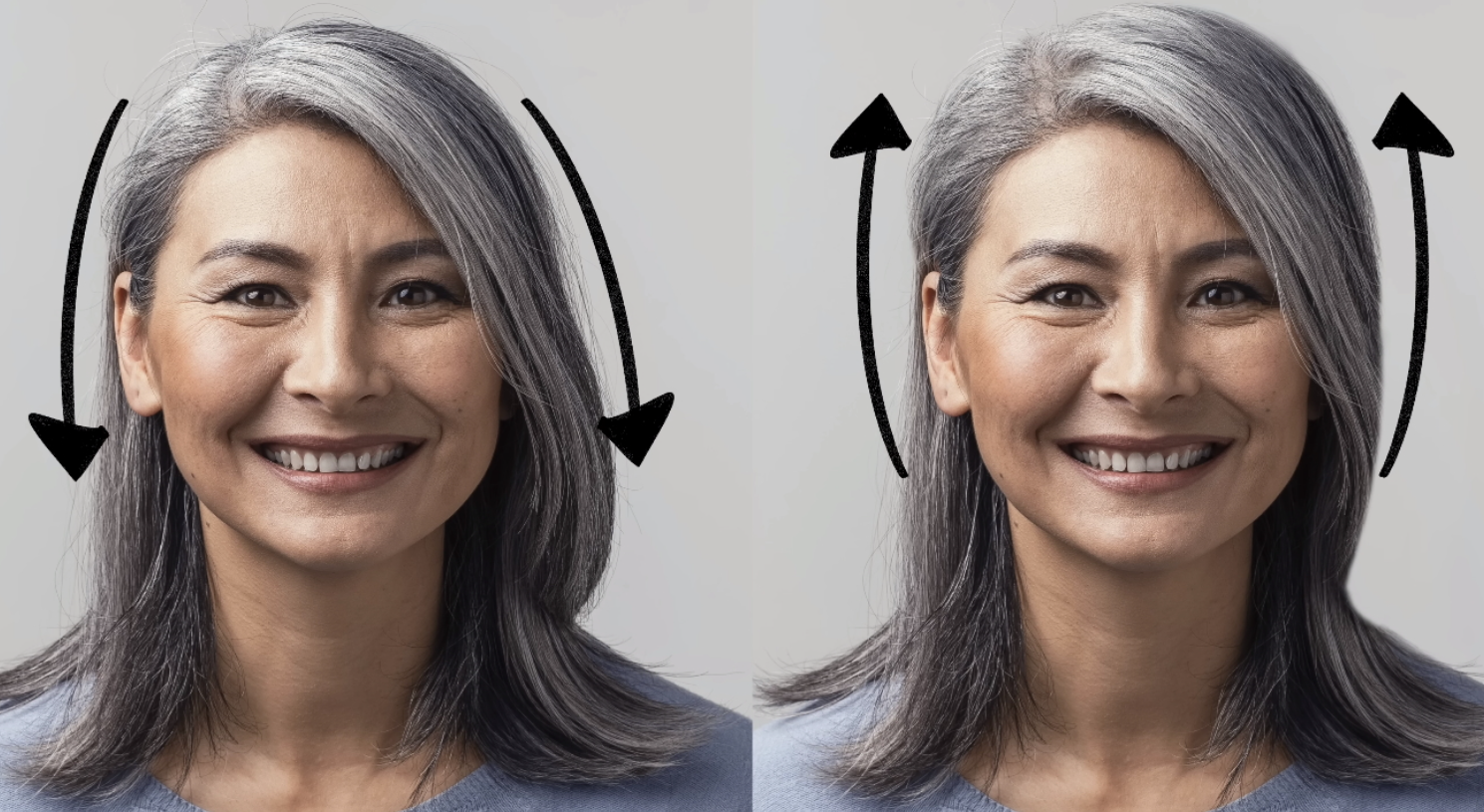 The temple area plays a crucial role in framing your eyes and cheeks. Adding volume to the hair around this area can lift and enhance your facial features, making them more noticeable to others. This upward lift can make a significant difference to your overall appearance.
Adding angles can give the illusion of volume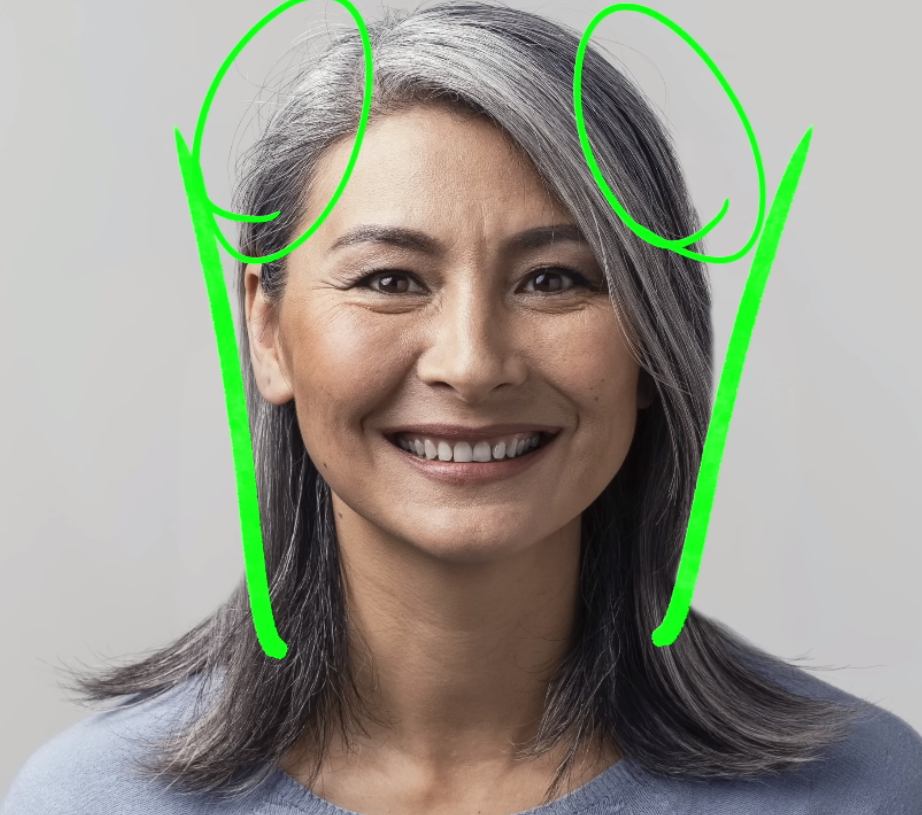 If you struggle to create volume at the temples, adding an angle to the side of your hair can be a helpful technique. This style creates an illusion of volume by tapering down to your neck, enhancing the appearance of any volume at the top. This technique can also help complement and define your jawline.
Take your hair care seriously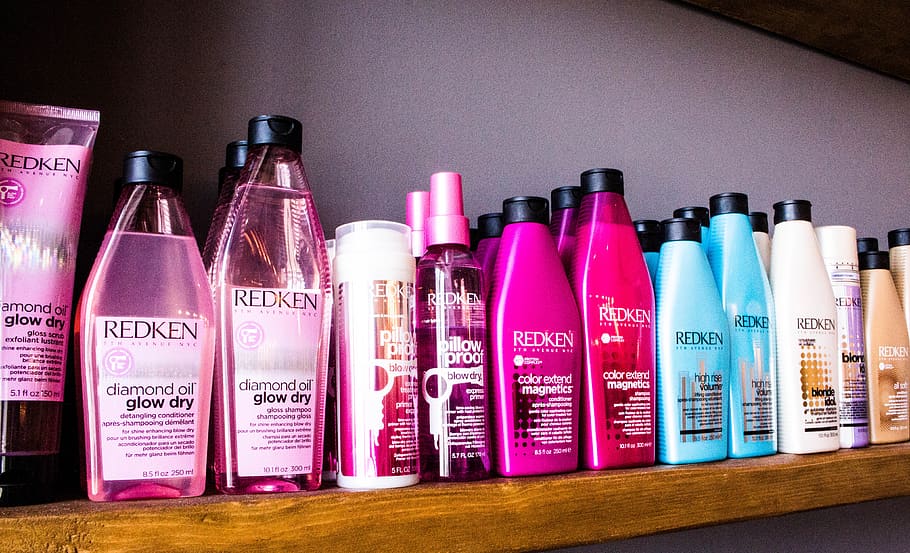 Regardless of hairstyle or hair length, knowing your hair type and how to look after it properly will help when trying to find the right look. Working with a stylist will help identify what you need, it could be a gentler shampoo to ease scalp irritation and keep some of those natural oils from being stripped away, or a conditioner that will get the glow back of some tired frizzy ends. Knowing your products and how and when to use them is essential.
Skip the shoulder flip hairstyle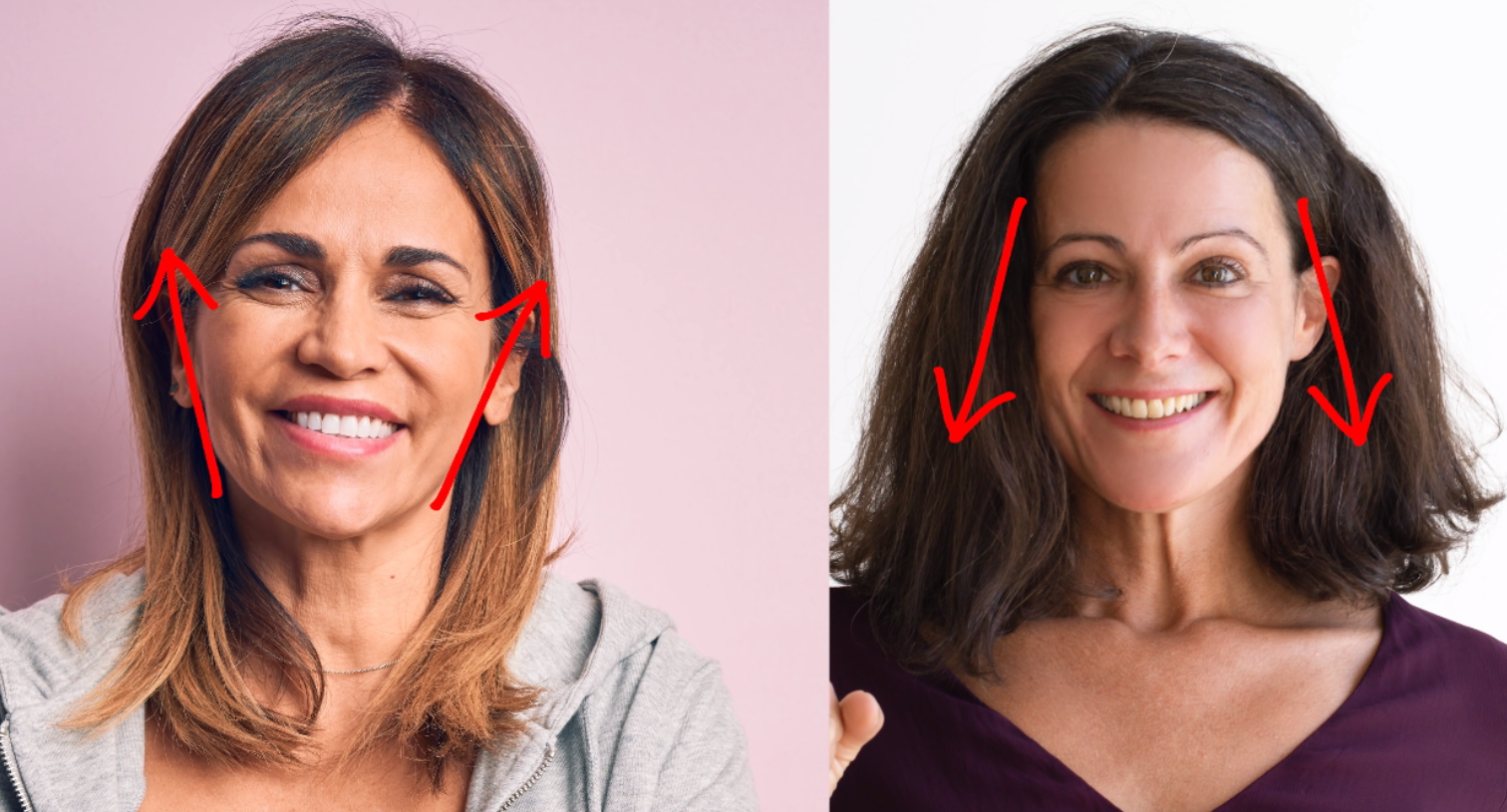 The problem with hair that flips at the shoulder is its shape. Instead of having most of the volume down low by your neck, you want to create more volume up top to bring out your cheeks and eyes. This will prevent the hairstyle from dragging your look down and give you a more lifted and youthful appearance.
Embrace loose, long waves for timeless hair
Embracing longer lengths shows real confidence for women over 50. For hair that falls below the shoulders, loose waves can help accentuate the outlines of your face as it naturally ages. Bangs that swoop out around the cheekbones, highlighting them while adding a bit of shade to contour the buccal area and jaw. For the ends, you can add some loose curls for extra dimension and draw attention to the shoulders for something more demure.
Follow your jawline for the perfect hairline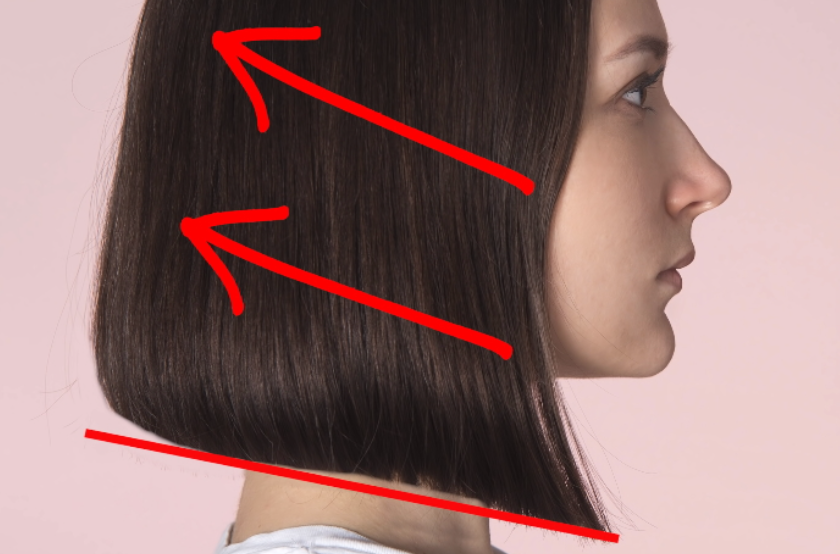 To get a flattering hairstyle, follow the natural structure of your jaw and face with your hairline. This creates a lifting effect that makes you look younger and more vibrant by drawing the eyes upward toward your face. Plus, a hairline that aligns with your jawline allows for a natural flow and movement of your hair, making it more appealing. Working with a skilled stylist is important to get the best hairline for your face. Using this technique, you can show off your unique features and achieve a confident and youthful look.
Avoid a hairline that's parallel to the floor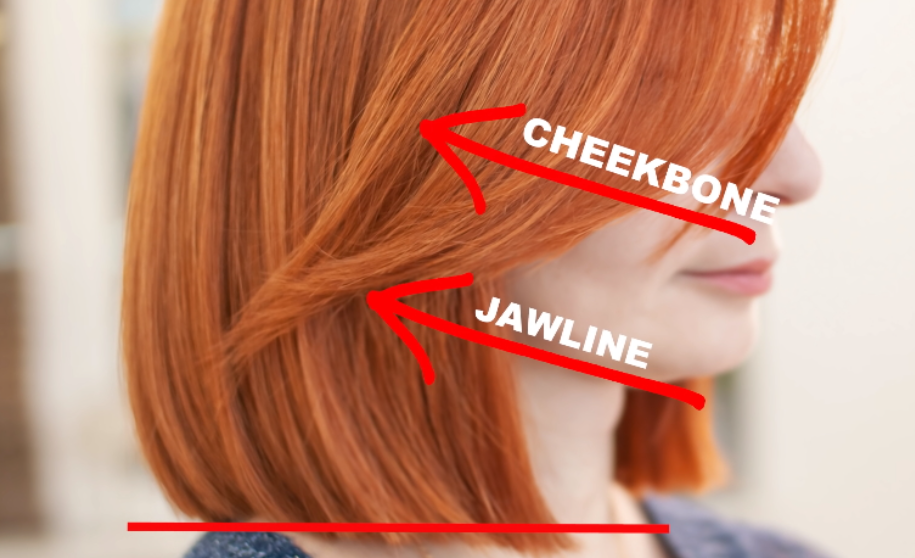 Bob hairstyles can be a popular choice, but one common mistake to avoid is having a hairline that's parallel to the floor. This can make you look tired and draw the eyes downward. Instead, aim for a hairline that follows the structure of your jawline and face, lifting the eyes and creating a more youthful appearance.
Don't combine glasses with a center parting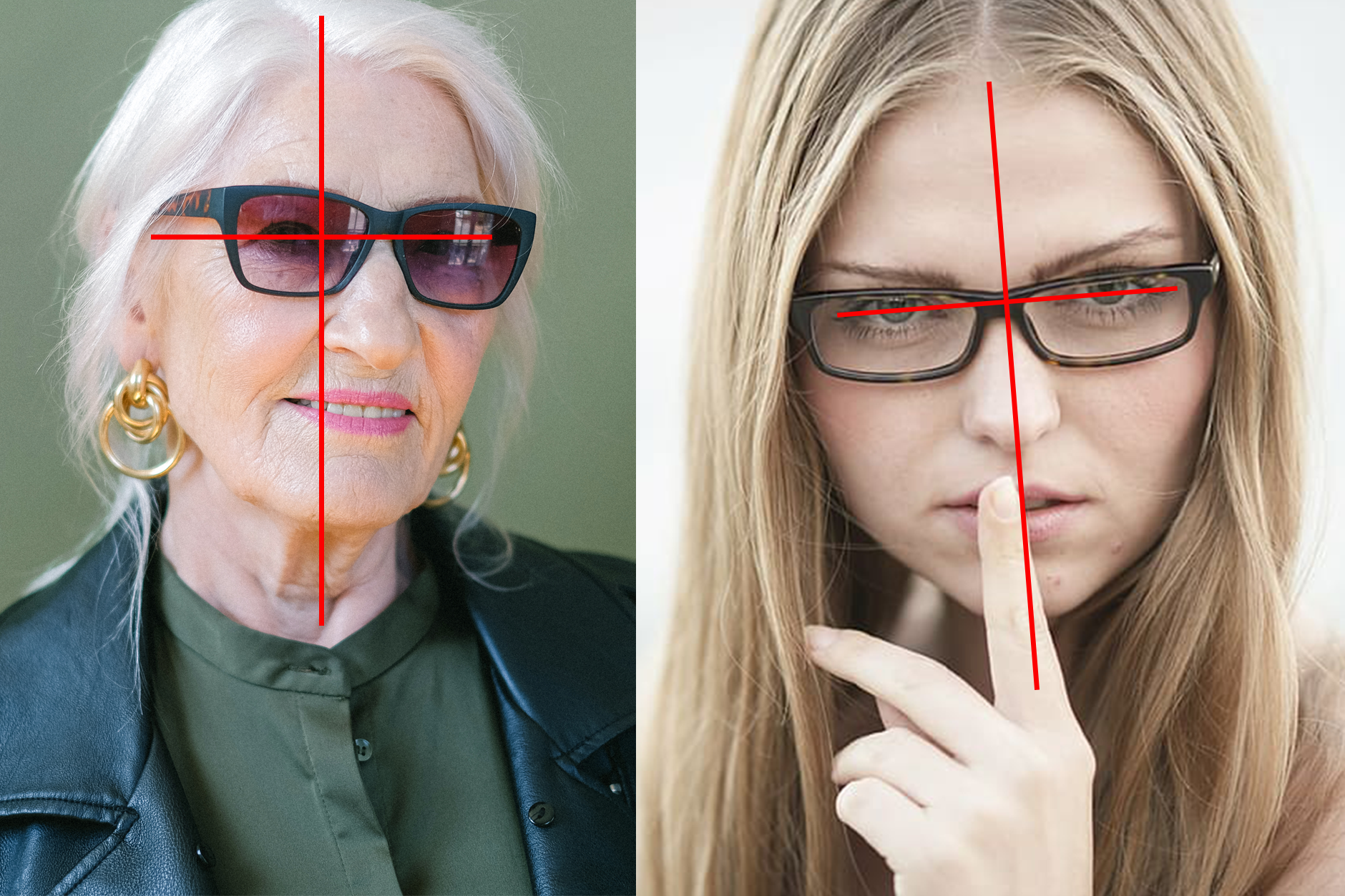 Glasses are a wonderful item to build your hair around, as having something that draws attention to the eyes and the surrounding areas means you can create a style that will keep eyes lingering on you. An important tip is to avoid a center parting if you can. A center parting and glasses create a symmetrical frame for your face that actually works against you, as most faces are naturally asymmetrical. A side part with glasses shifts that line, drawing more attention to the beautiful face behind the frames.
Keep things low maintenance by avoiding layers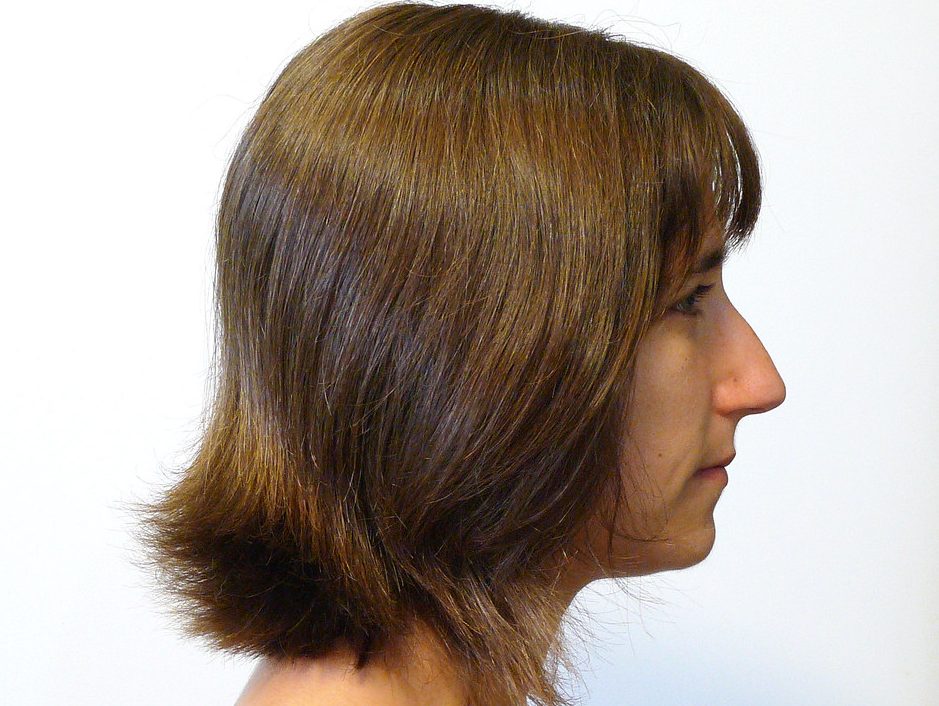 Credit: Thirteenofclubs via Flickr
Layering adds a lot of dimension to a look, but they tend to grow out and become less defined over time, meaning frequent trips to the hairdresser or just accepting the inevitable. Bear in mind though, plenty of looks work without layers. A rounded bob or any style that draws its strengths from its silhouette work without them, especially for thinner, lighter hair that won't hold layers as well.
Look younger with a short and choppy cut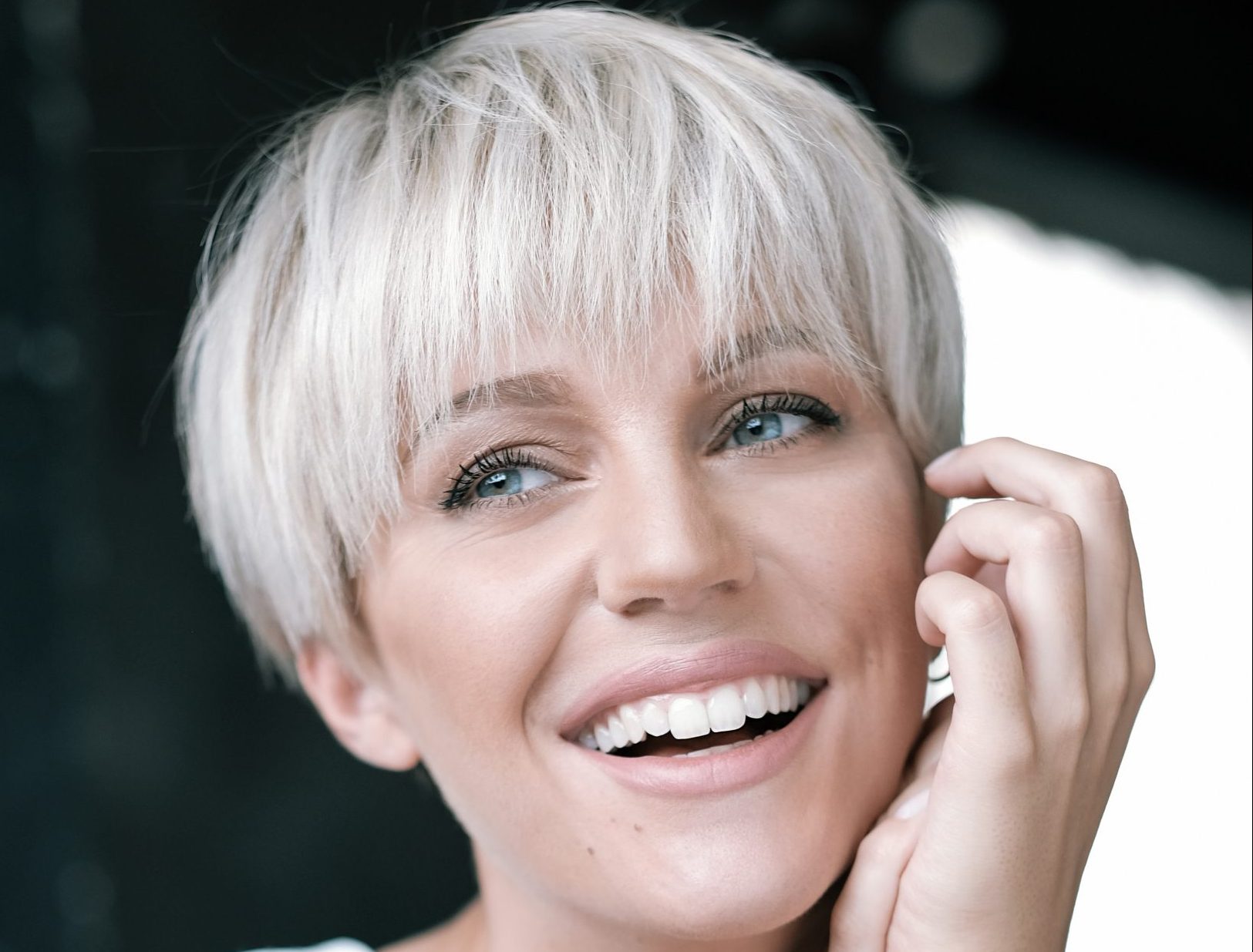 Credit: BUZZ via Wikimedia Commons
A good tip for adding a simple, yet sharp and youthful energy to your hair is going for short, almost cropped sides with a choppy tousle on top. You don't have to get the razors out for the sides though, as keeping them a little longer but tucked back behind the ear creates the same effect. This length does wonders, lifting the cheekbones, and lightening the weight on the face and shoulders.
Frame your face with straight hair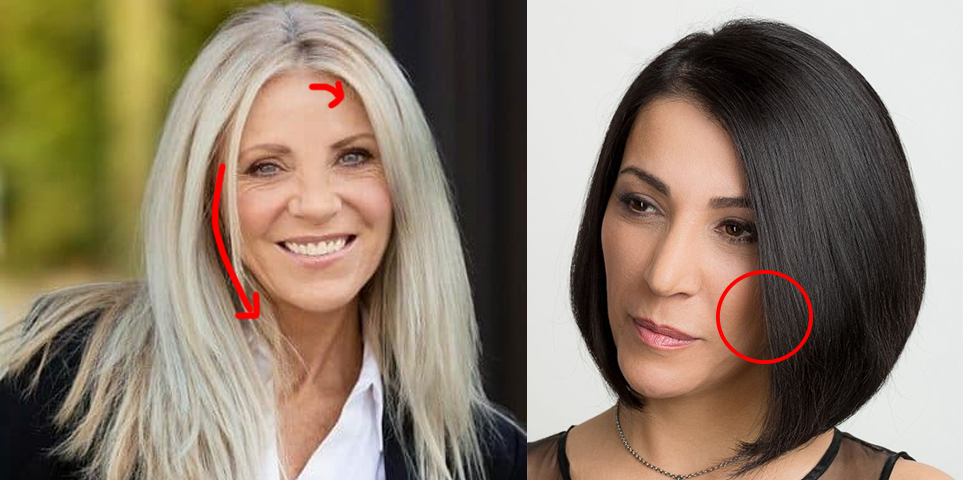 If you're short on time or pressed for options, remember that straight hair still looks amazing and has plenty of versatility. With lighter hair, a good pair of straighteners, and some root-boosting products, you can create something angular and sharp, or looser and flowing. Straight-haired looks work on faces that sit somewhere between round, oval, and square, so experiment with what works best for you.
Compliment your oval face with layers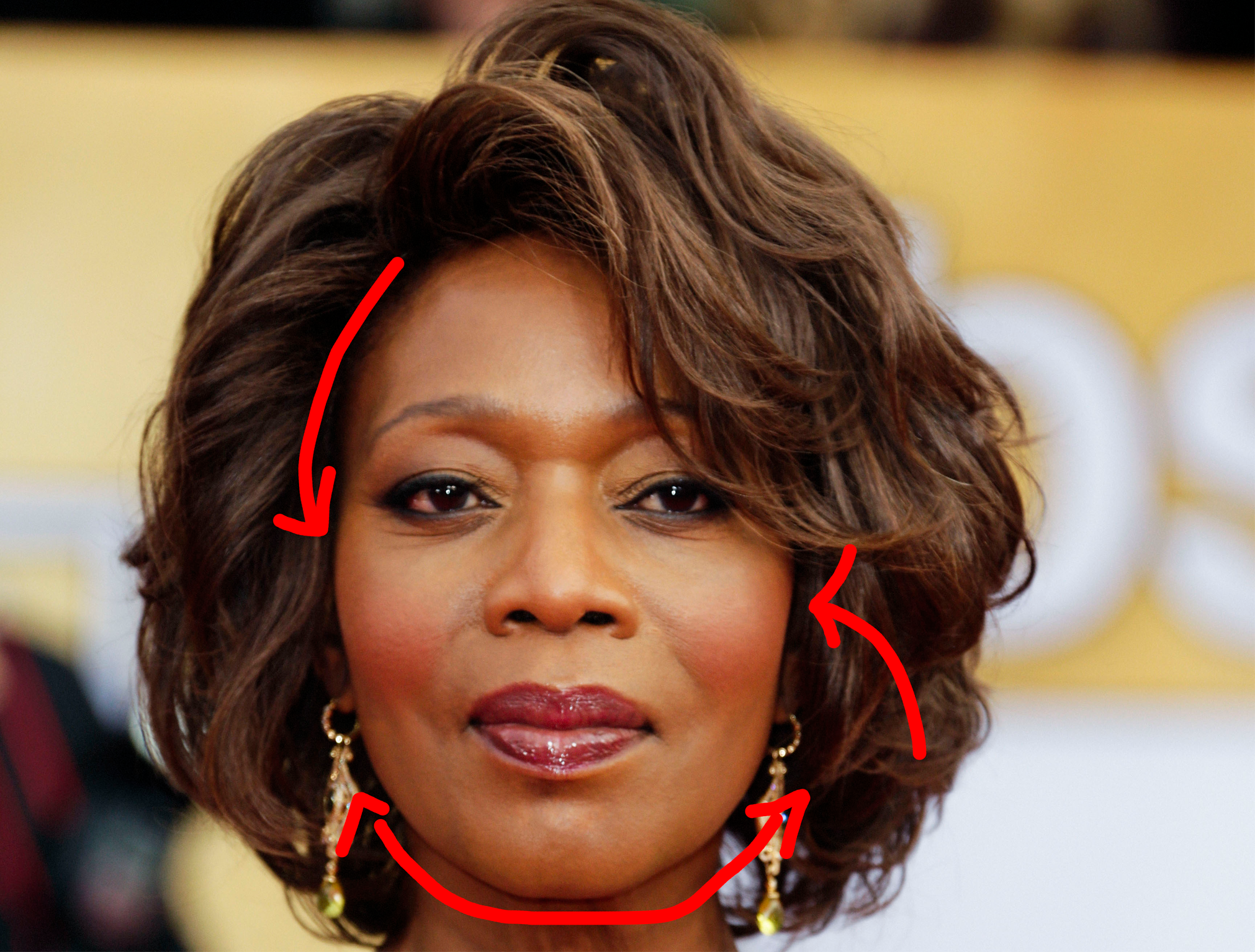 Certain looks require particular face shapes. If you have an oval face with medium-thickness hair, a layered look is going to bring out your cheekbones and remove a bit of sharpness from the jaw. It's easy to style for more volume with boosting sprays and creates a great frame for the face with lots of texture to increase visual interest. Avoid this if you have a rounded face or thicker, curlier hair.
Grow out your thinner curls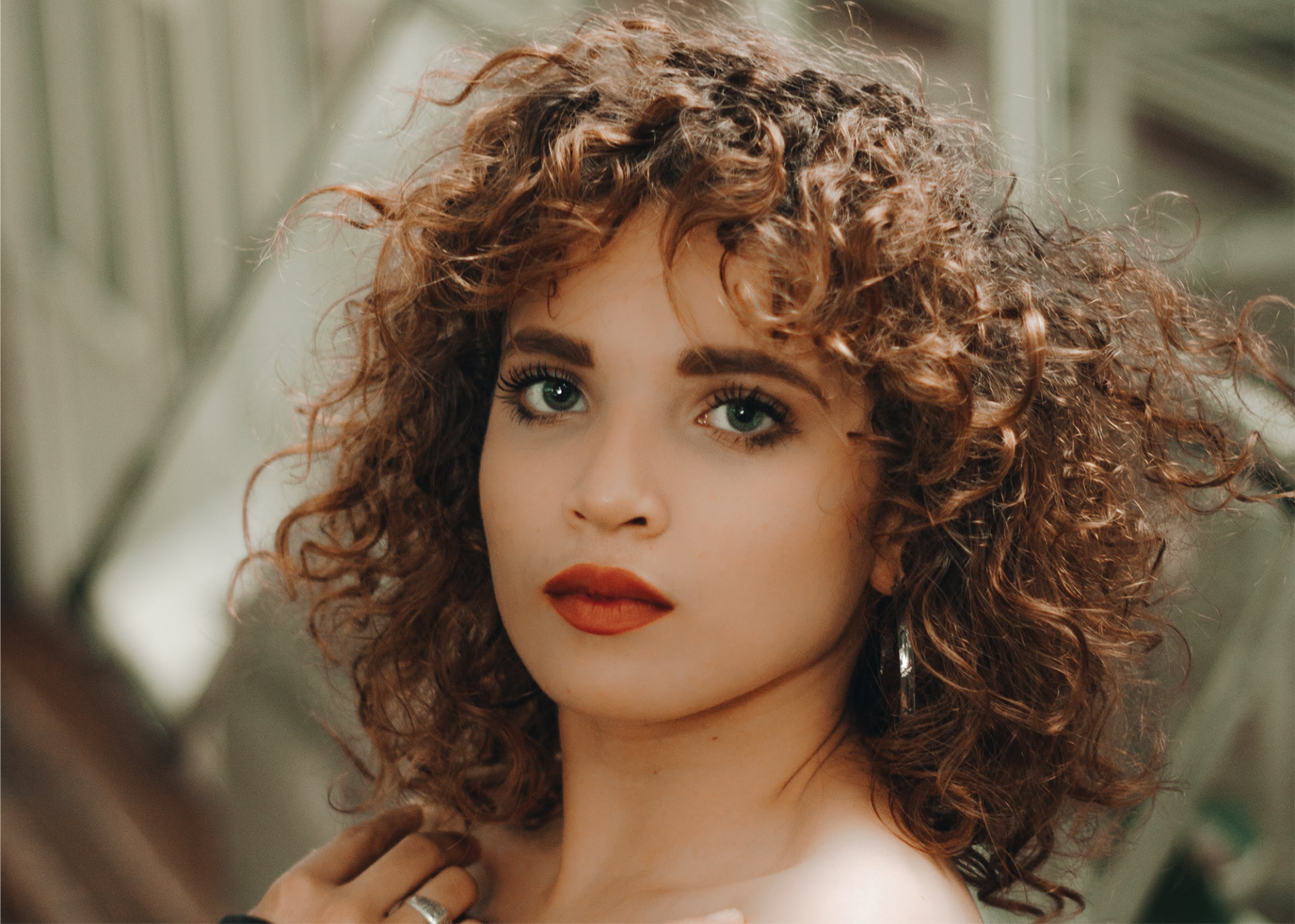 Credit: Palmela Aruajo via Pexels
While thinner hair in general favors shorter looks, the same is sometimes not true for curls. As the shape lends the hair a little more structural integrity, thin curls can be grown out without losing as much volume or seeming weighed down. Collar-length curls with wet application mousse to offer some hold can give the hair a lot more body, creating the illusion of thicker hair.
Let natural waves rest by the chin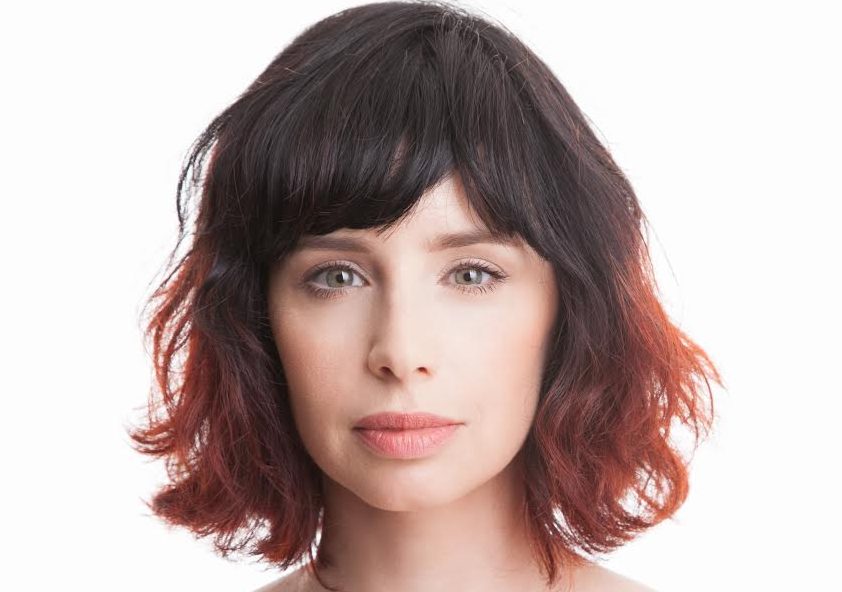 Credit: רוני פרל Via Wikimedia Commons
Natural wavy hair suits a lot of styles, as it can do a lot of work framing the lower parts of the face with a soft, voluminous glow. Chin or above shoulder-length waves with a blunt finish will lift the neck and lower face while volume in the roots helps boost the look with a more structured appearance. It's a simple, elegant look that's easy to achieve at home.
Limit heated styling products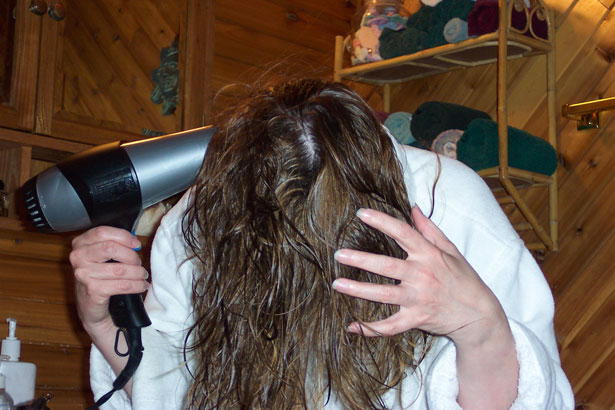 Credit: Kim Newberg via Publicdomainphotos
Aging hair requires a careful touch to ensure it stays healthy and strong. When using heat, ensure the hair is completely dry, and you might also want to ditch the hairdryer unless you are going for a style that requires it. Hair goes through a lot of natural wear and tear throughout life, from UV damage from air pollutants, so don't worry about adding some chemical-sounding products to help rejuvenate your locks.
Avoid overusing product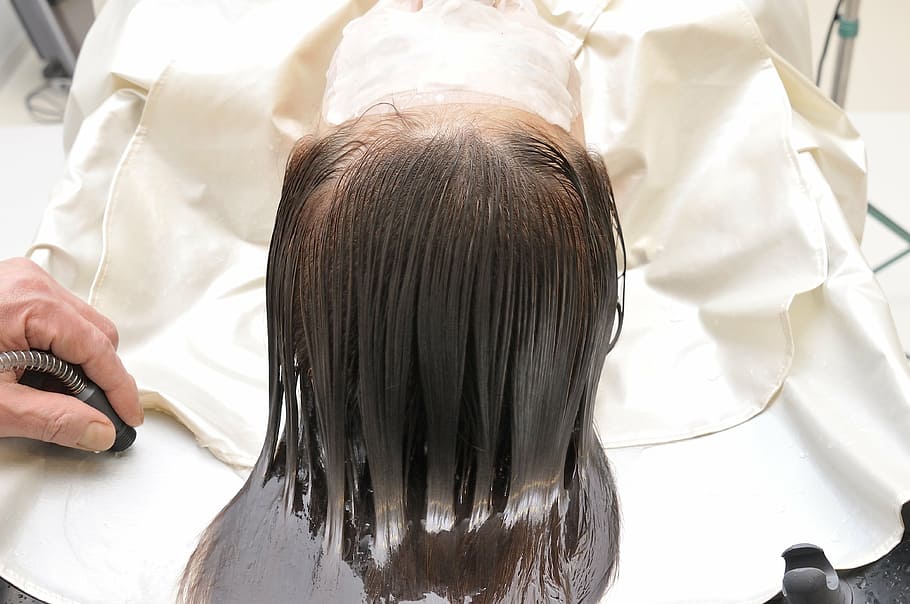 Thinner hair can be weighed down, clumped up, and even damaged by excessive styling product usage. Sometimes the style just doesn't sit right, and it can be tempting to lather on some clay or wax for the finishing touches but, unless you have the kind of hair that can stand up to the strain, it's best to consider a style and length you can achieve naturally.
Prioritize frequent haircuts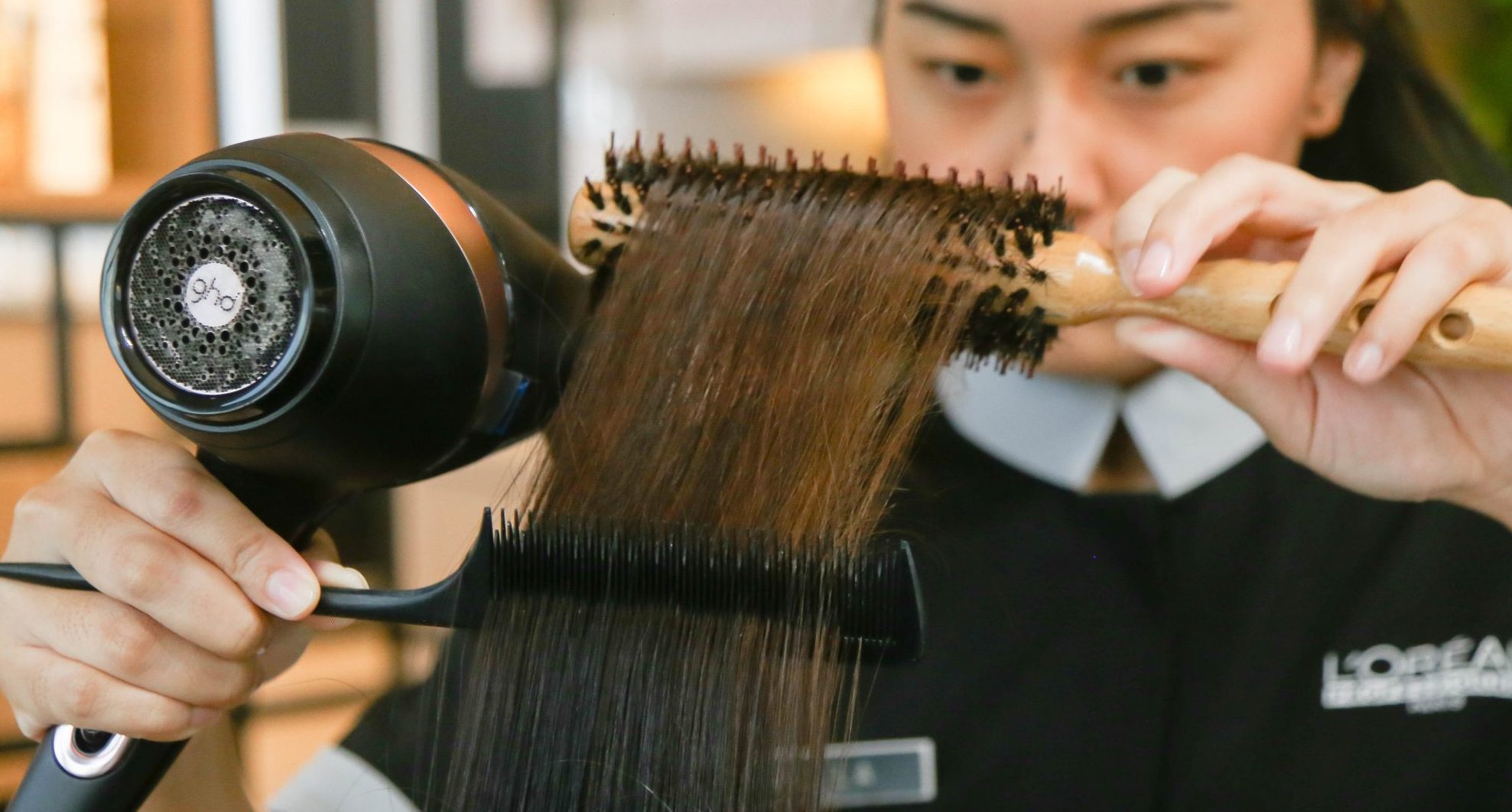 One of the most vital hair care tips for anyone, but especially those over 50, is getting into a consistent routine with your stylist. Regular trims, about once every six to eight weeks, will keep your split ends under control, give you plenty of time to experiment with your style at different lengths, and most importantly give a professional a chance to get to know your hair. They will notice any changes in texture or thickness and offer bespoke tips on how to keep hair in tip-top shape.