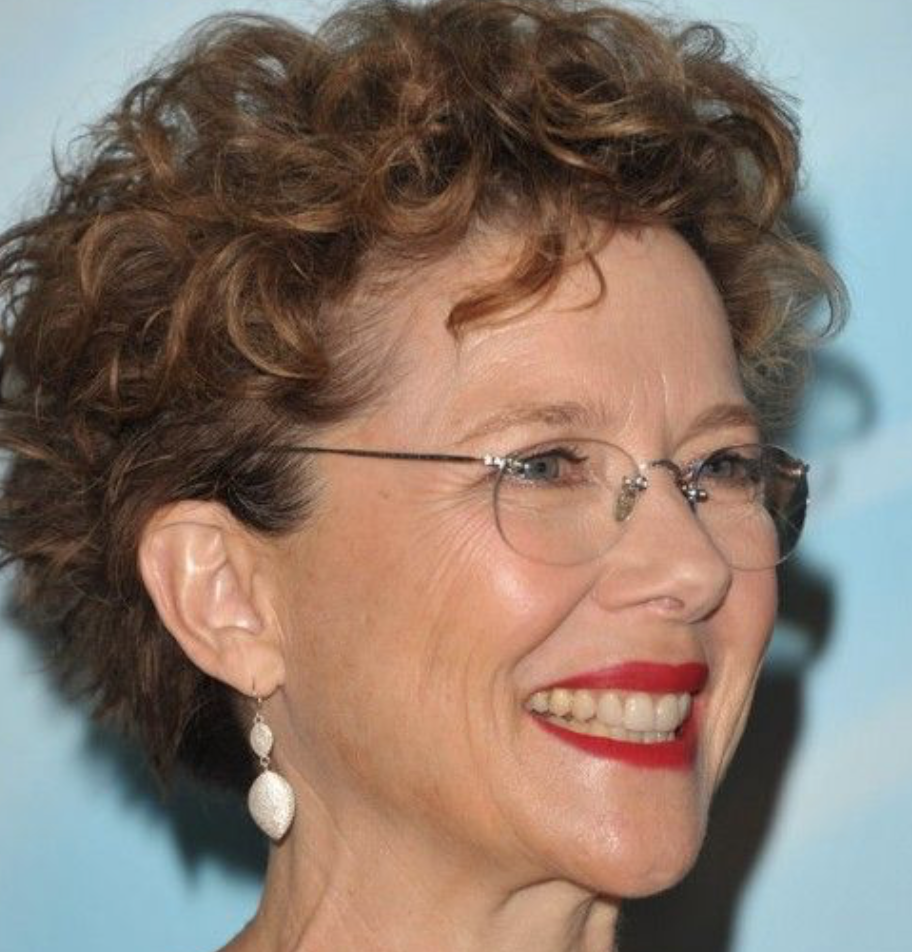 Credit: hairstylesweekly.com via Pinterest
Hair is one of the most important and essential parts of the entire body, and this is something that you need to try to improve upon as much as you can. Your hair says a lot about you, and it can go a long way toward enhancing how you look, but here are the top hair mistakes you should avoid if you wear glasses.
1. Not complementing your face shape
Credit: Brian Hickman
Your face shape plays a big role in how you look, and this is something that can be accentuated by both your glasses and your hairstyle, equally. Combining them both and complementing your face shape with a perfect hair-glasses mix can go a long way toward making you feel and look amazing.
2. Choosing hair that's too long or unruly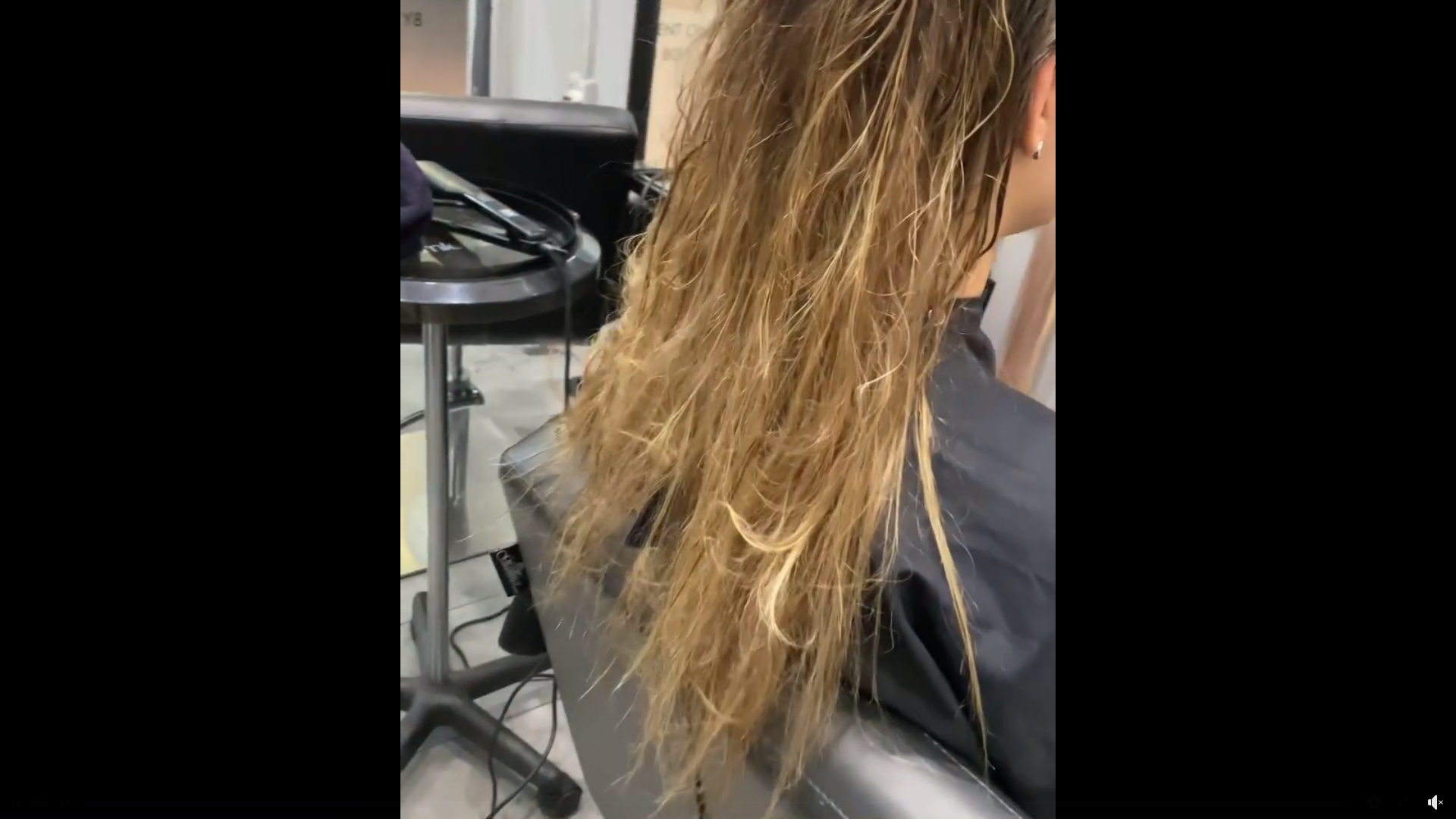 Credit: Nara Hair via Instagram
Another thing to try to avoid when it comes to hair mistakes if you wear glasses is choosing a hairstyle that is too long or unruly. This is because wild, unkempt hair is a nightmare for glasses wearers, as it tends to get in the way, and you'll be forever moving it out of your face.
3. Not counteracting the attention your glasses bring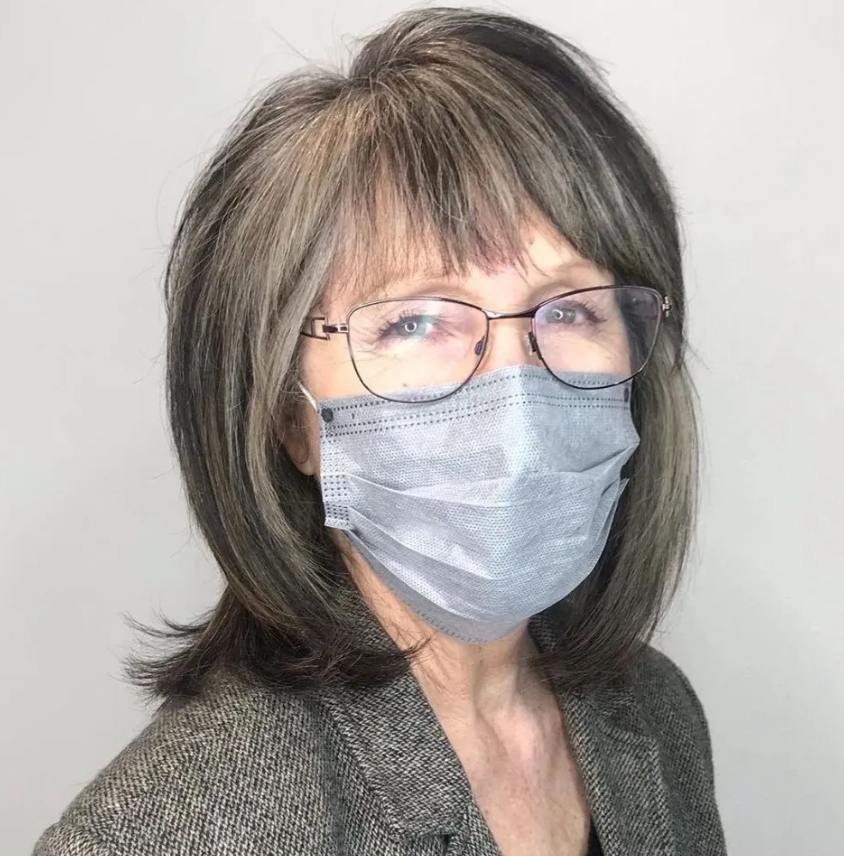 Credit: Mark Pardo SalonSpa
When you are trying to choose hair that suits you and your look, it's important to keep your glasses in mind as well. One of the mistakes a lot of people make is they always try to be bold and accentuate the glasses, whereas sometimes it makes more sense to go for a more subtle and stripped down look.
4. Choosing tight hairstyles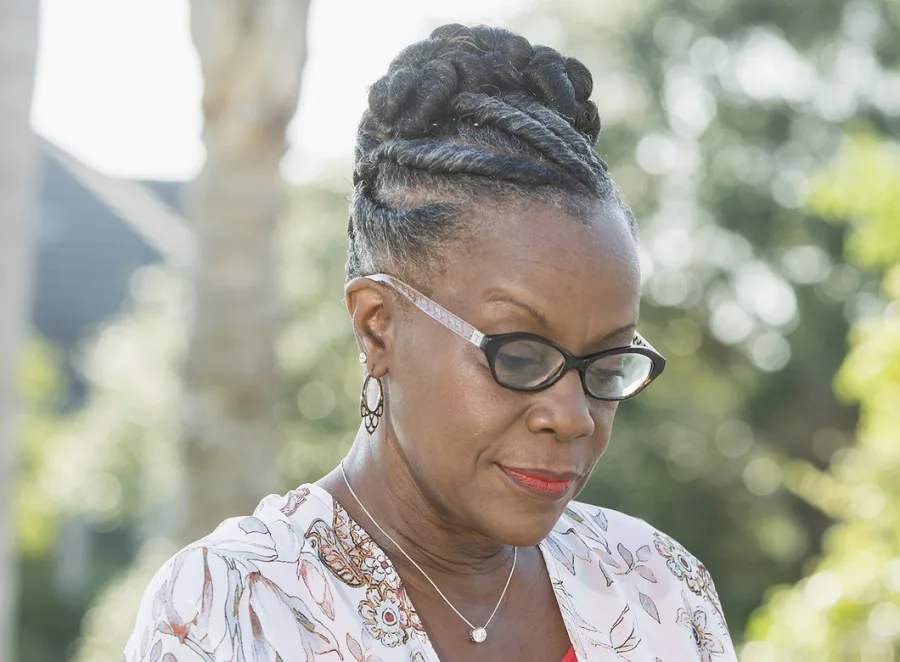 Credit: iStock
One of the other mistakes women with glasses make is that they often tend to choose tight hairstyles like tight ponytails, which pull at the root. The reason this is an issue is because this can potentially damage the frames of the glasses or, worse still, your hair can get tangled in their hinges. Go with a slightly looser ponytail, it will still have the same benefits.
5. Too flamboyant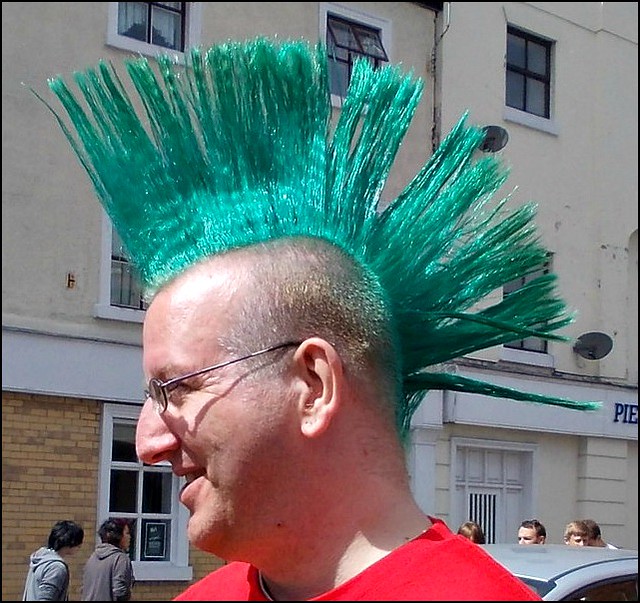 Credit: Janet Cartwright via Flickr
This is especially an issue for mature women looking to find the perfect haircut to fit in with the style of glasses they have, and going too flamboyant is the wrong choice here. Instead, you need to go for hairstyles that are slightly more subtle and low-maintenance, such as pixie cuts, long bobs, and layered cuts.
6. Not accounting for aging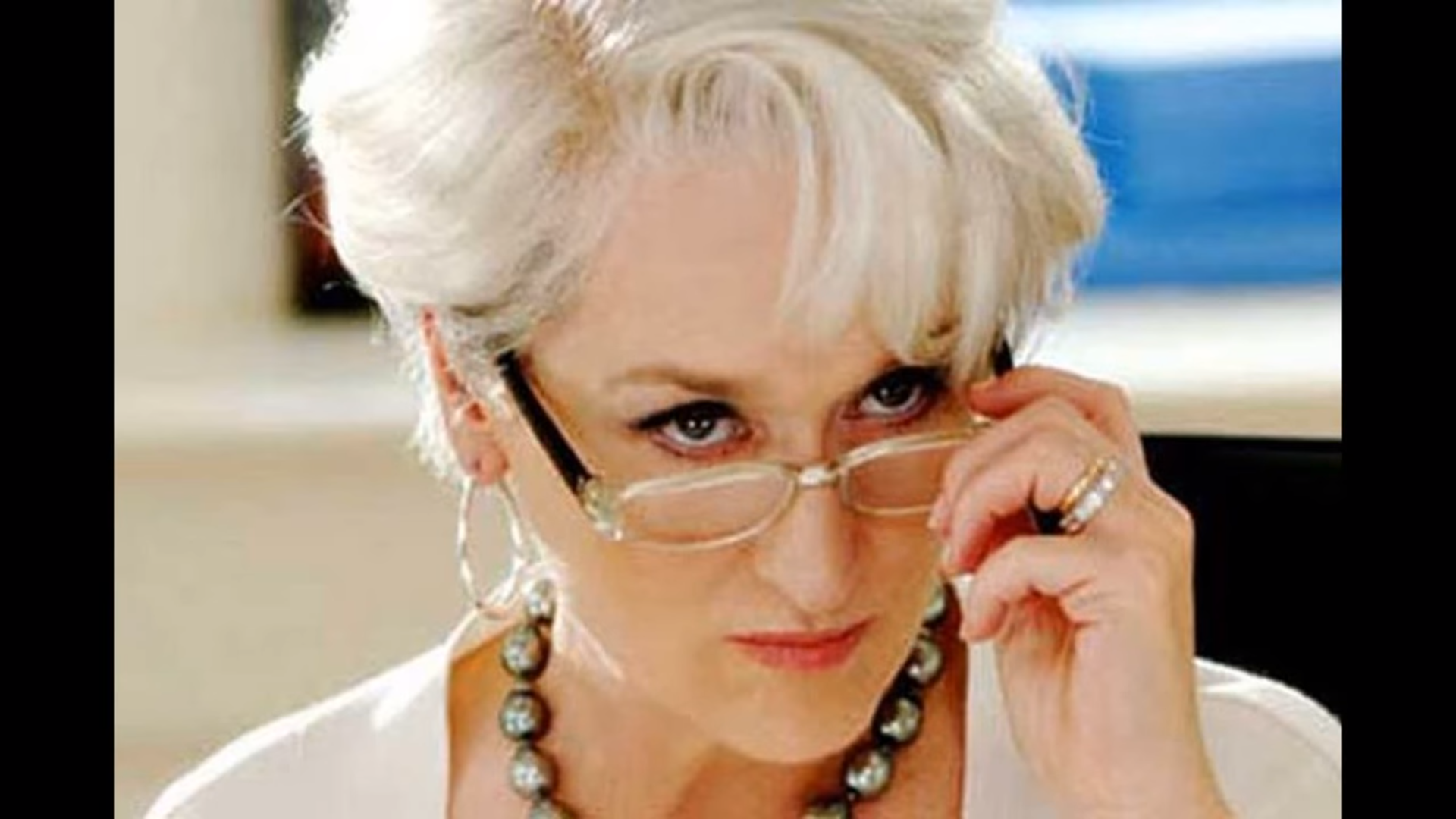 Credit: Антон Шишко via YouTube
When trying to get a haircut if you wear glasses, it is important to consider the type of hair you are dealing with. If you have mature, thinning hair, you need to choose cuts that will keep attention on your cheekbones and other facial features, whilst moving the focus away from your glasses, and offering sophistication and elegance.
7. Forgetting that you might wear glasses all the time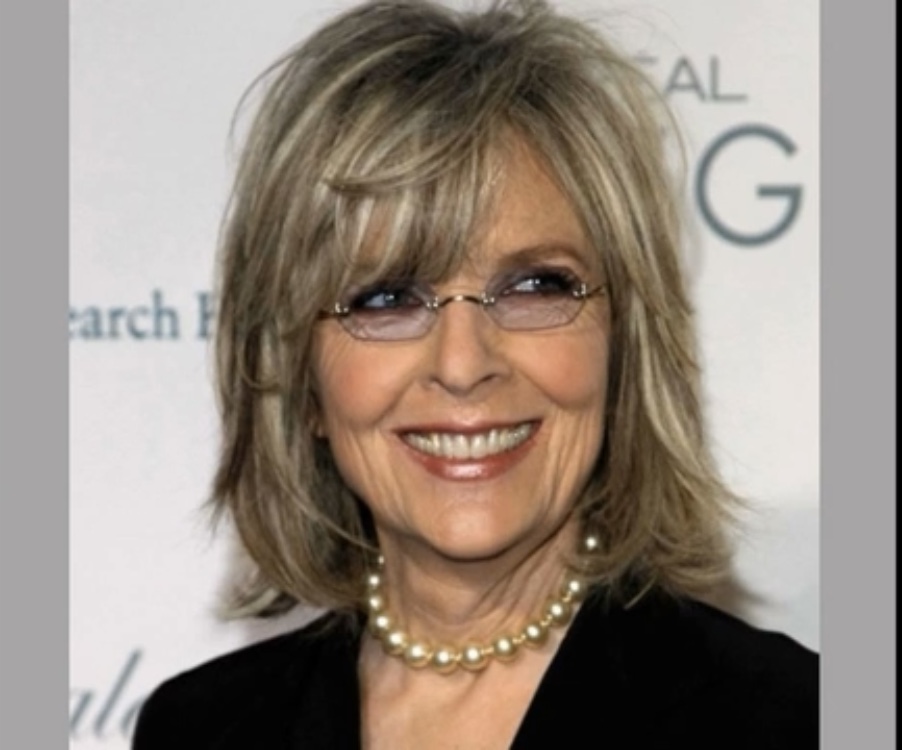 Credit: Антон Шишко via YouTube
If your glasses are intended for more than just reading, there is a good bet you're going to be wearing them all (or most) of the time. This means that you need to base your hairstyle(s) around the size, style and color of glasses you're going to be wearing, and look at home they complement one another.
8. Ignoring the fact your glasses are part of your personality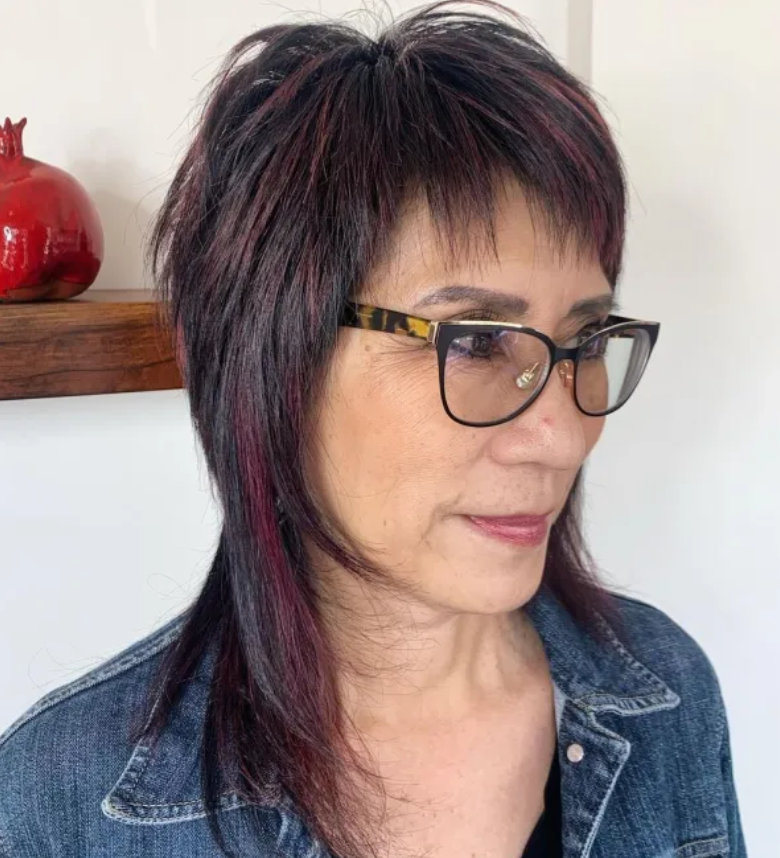 Credit: Pomegranate Salon
Much like your clothing choices, people who wear glasses tend to make them a fashion choice, intended to reflect their personality. Whist you may have already cracked this with your hairstyle, you need to ensure your glasses are cohesive with this to let your style and individuality shine through.
9. Overlooking the importance of 'product'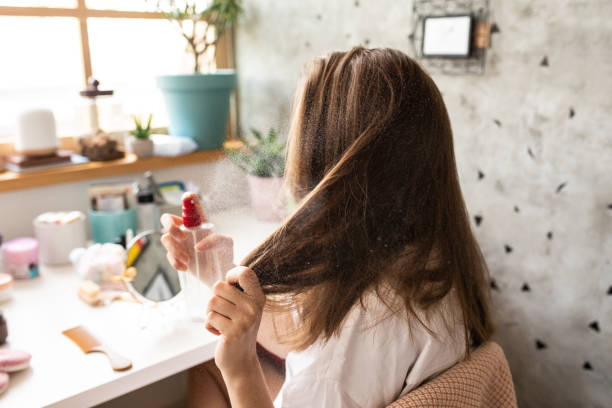 Credit: Cicy via iStockPhoto
Styling products can actually be a godsend when you are looking to style your hair effectively, as well as for keeping it in place! This is particularly important if you wear glasses, as you need extra help to prevent it from flowing into your eyes or catching behind your lenses. Whether you're choosing hairspray, gel, wax, or pomade, it's important to keep your hair out of your face as much as possible.
10. Ignoring the type of hair you have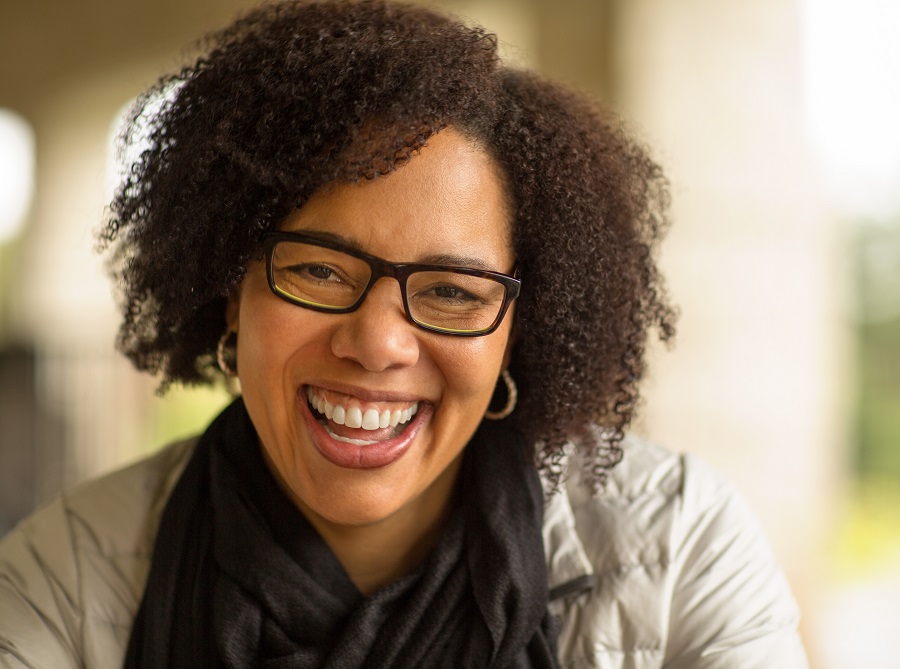 Credit: Shutterstock
As someone who wears glasses, there are a few things that you need to consider when it comes to your hair. If you have thick, dark hair, you need to be choosing glasses with frames that are bold and colorful, whilst if you have light, thin hair, you should be going with frames that are more delicate and subtle. If you have curls, let them shine, and have your glasses take a backseat.
11. Not considering your hair texture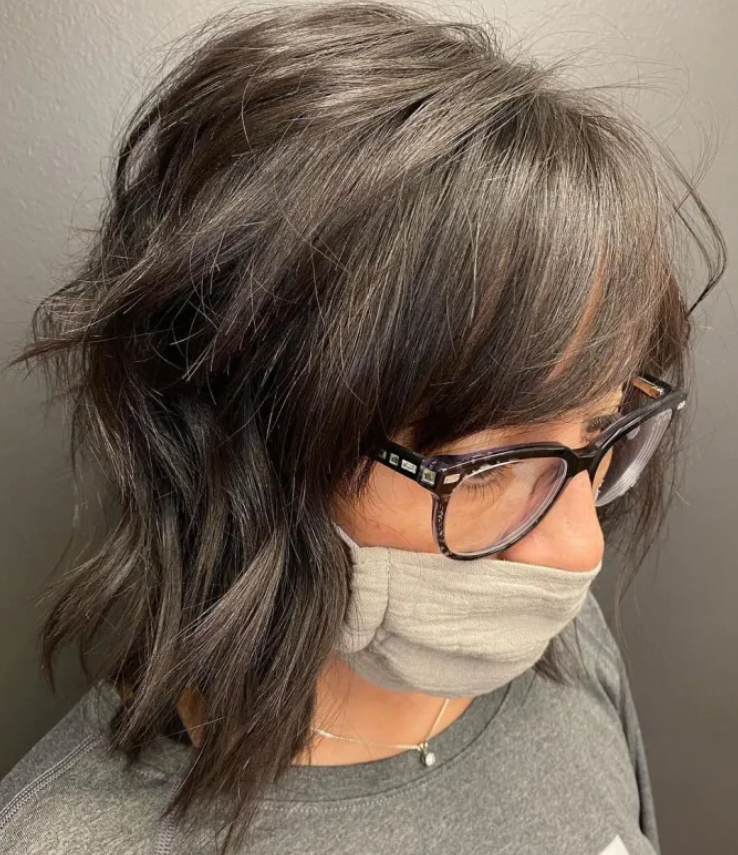 Credit: @maryanncoynehair via Instagram
Your hair texture is another key element that should not be overlooked. It has a huge impact on the way people view your features, so your glasses should follow suit. If you're sporting straight hair – you could opt for plain, smart glasses for a low-key look. Just ensure that, whether it's a wavy do, braids, or a tousled ponytail, your glasses complement it.
12. Overusing hair product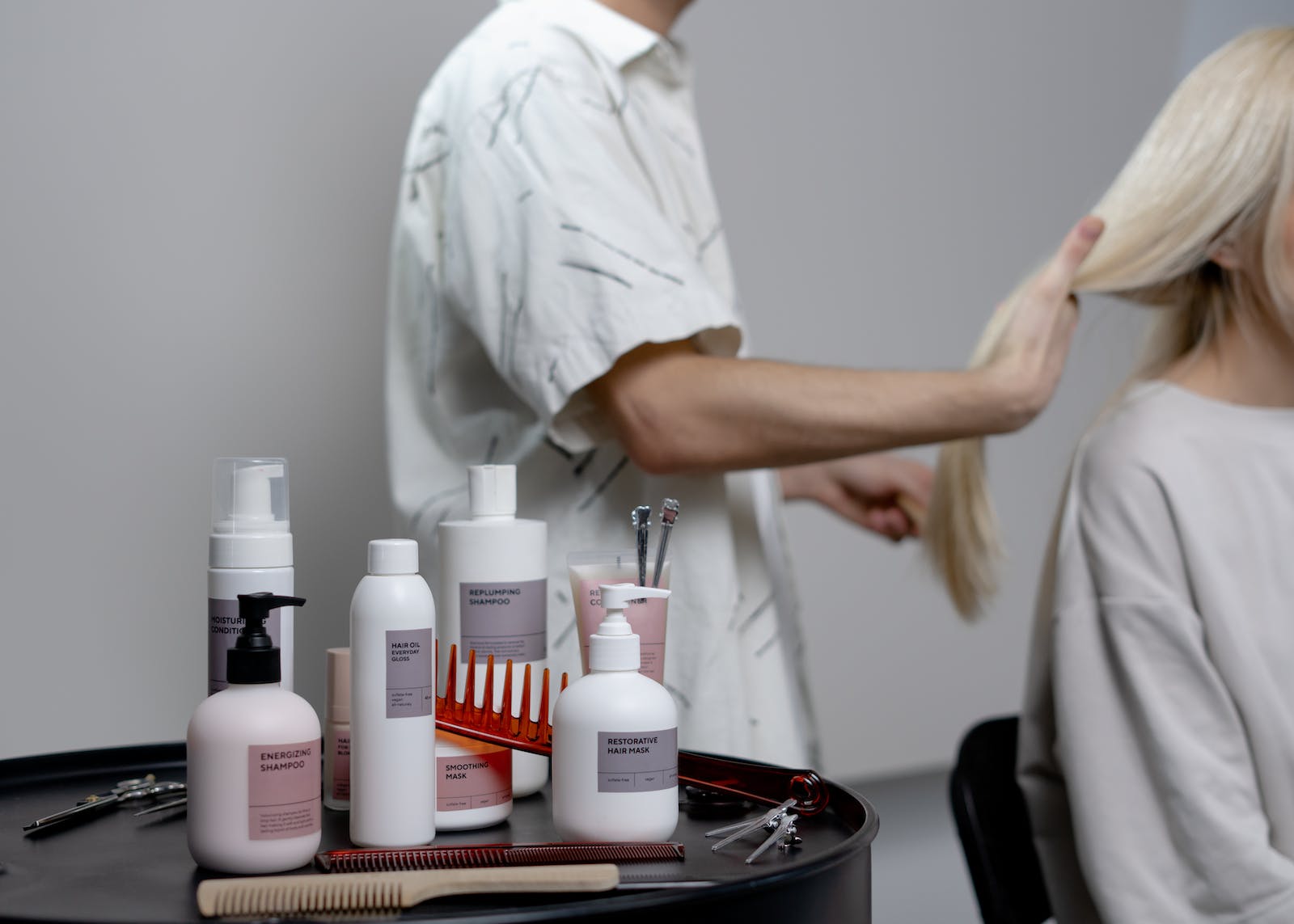 Credit: Interested Videos
As important as it is to make use of styling products for your hair, you also need to make sure you aren't using them excessively. Not only will this impact the way your hair actually looks, but it can leave residue on your glasses too, impacting how you can see and making them look dirty.
13. Avoiding layers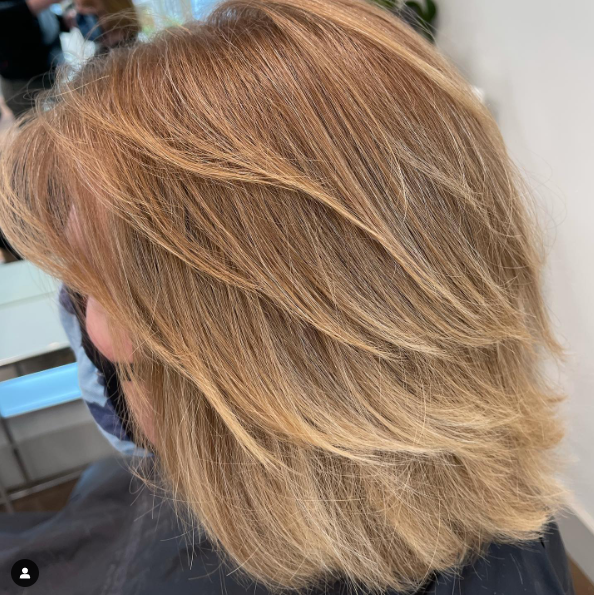 Credit: realtycheveux via Instagram
Layers are actually important for people who wear glasses, because, as well as looking great, they also offset the visual draw that glasses can sometimes take control of. Layers add dimension to your hair, balancing the weight of your glasses, and preventing a top-heavy appearance that can look odd or unusual.
14. Over accessorizing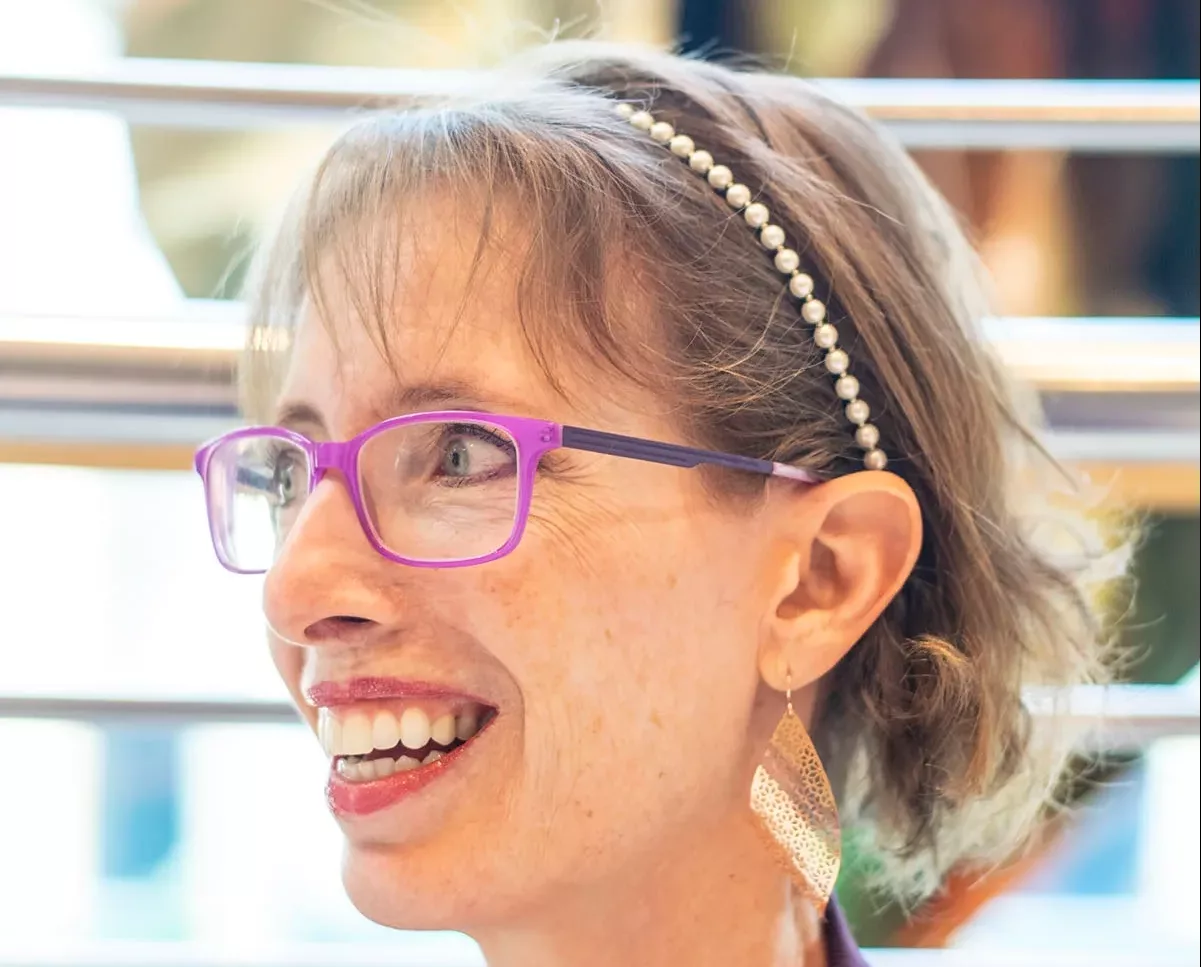 Credit: Jodie's Touch Of Style
Another issue that can impact your hair if you wear glasses is the issue of accessorizing. Your glasses are already an accessory – so, in this case, less is more! If you wear too many different things in your hair then they can clash with the frames and make your face look cluttered.
15. Choosing extreme colors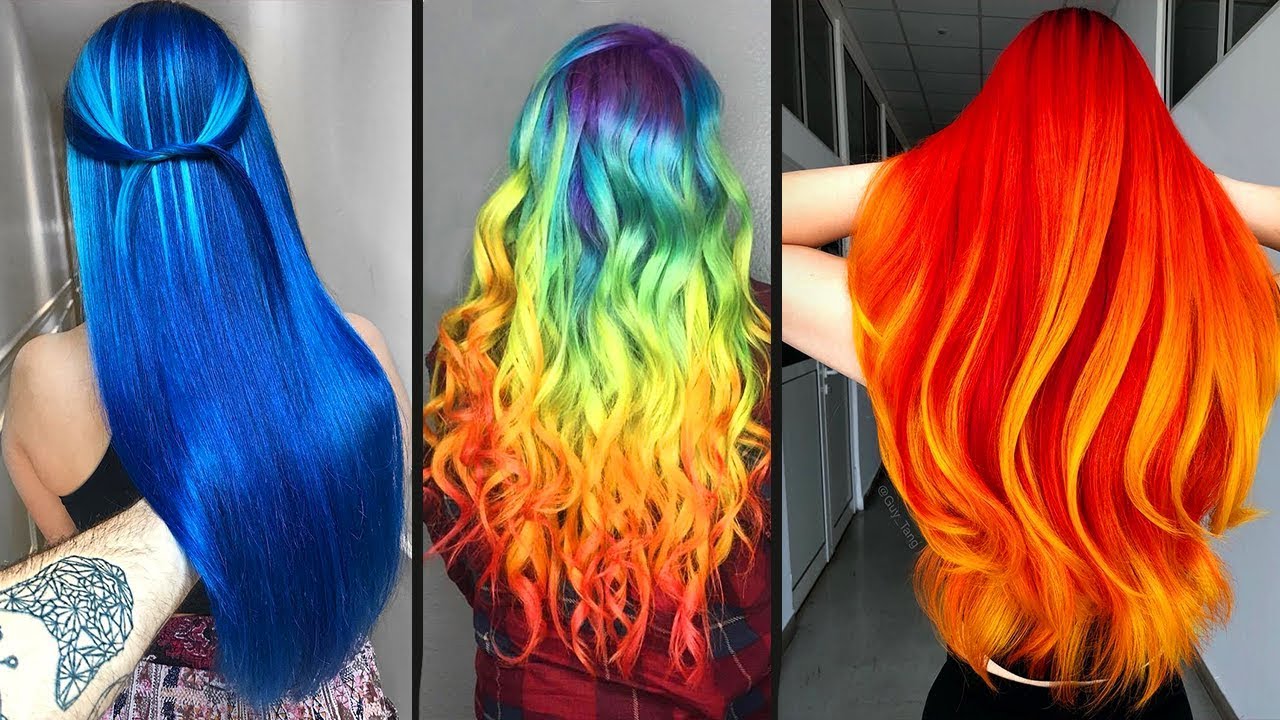 Credit: 7-day Makeup via YouTube
In some cases, going for extreme hair colors can work out very well, but this is often not the case. If you are going for hair colors that are too powerful, vibrant, or unnatural, this can actually distract from your glasses and your face. Additionally, these color can clash with the glasses you wear, which can also make them look strange.
16. Skipping hair care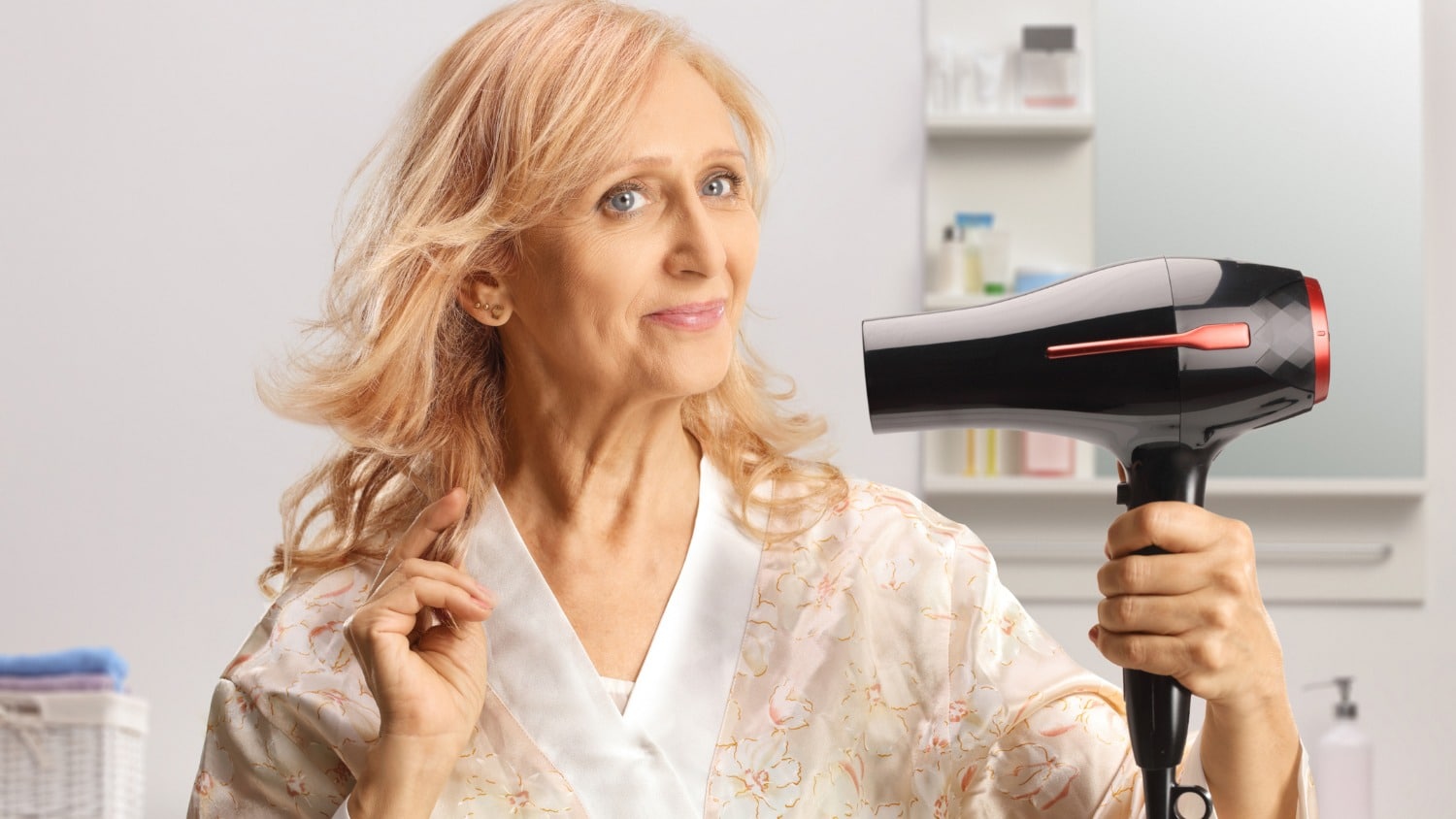 Credit: iStock
Overlooking the use of hair care products like serum can cause your hair to frizz and become a problem. This can then result in the hair catching on your glasses, damaging it further and causing potential discomfort. Damaged hair can bring down your personal appearance, so make sure you focus on the right hair care routine.
17. Not balancing hair volume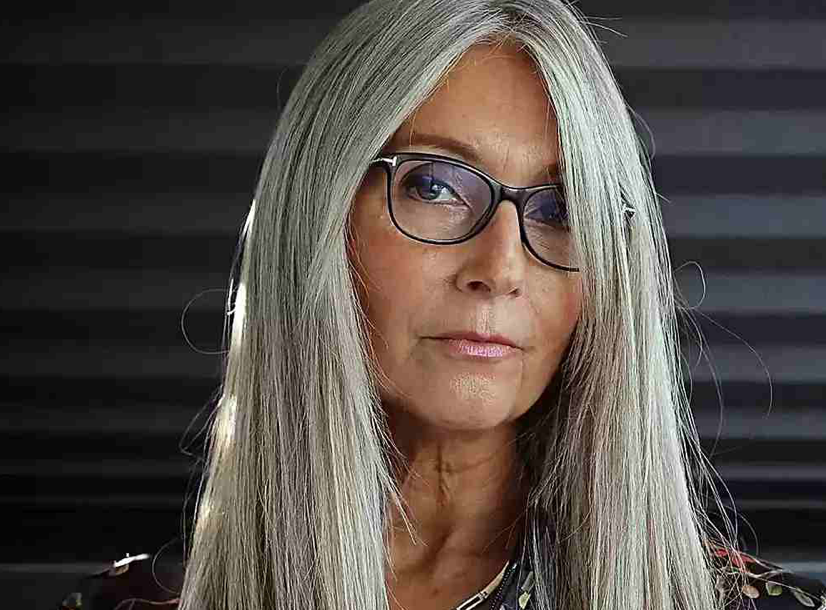 Credit: @Silversparklesonme via Instagram
The volume of your hair is something that you need to keep an eye on, and this can have a big impact on your aesthetic if you wear glasses. Unbalanced hair volume is going to make your glasses seem disproportionate or awkward, which will negatively impact your look.
18. Failing to style your bangs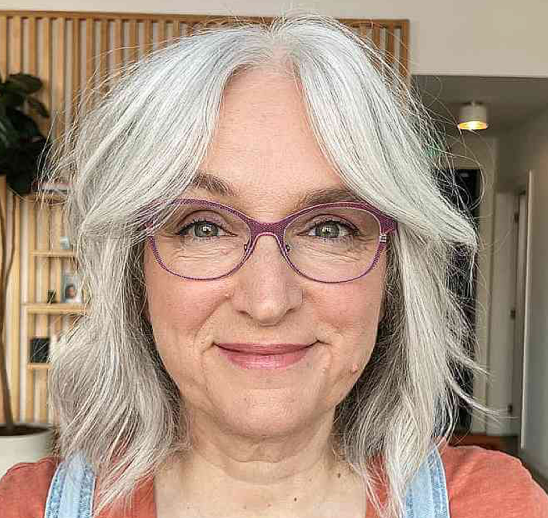 Credit: @HairbyAnneMarieJames via Instagram
Bangs can look great when they are done well, but you need to be sure you style them appropriately. The problem is that unstyled bangs can fall into your eyes, making you uncomfortable, and obstruct your vision, rendering your glasses somewhat pointless.
19. Not choosing the right hair ties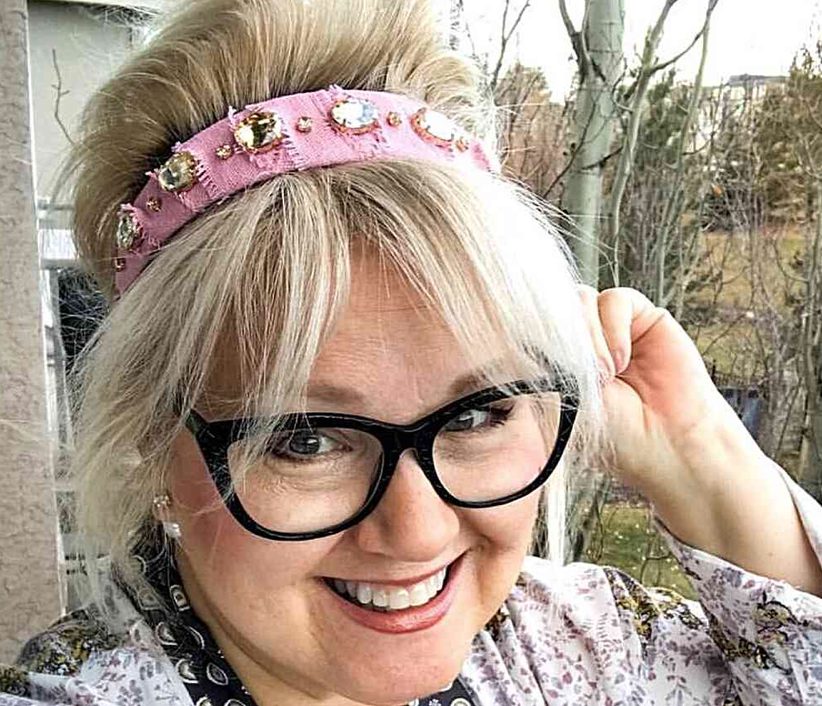 Credit: @Cat_Nerd117 via Instagram
Being able to tie back your hair is one of the best ways of keeping it looking great, improving your style, and preventing obstruction of your glasses. The problem comes when you use hair ties that are too tight, as these can damage your hair, and create pressure points under your glasses, leading to pain and discomfort.
20. Neglecting hairline grooming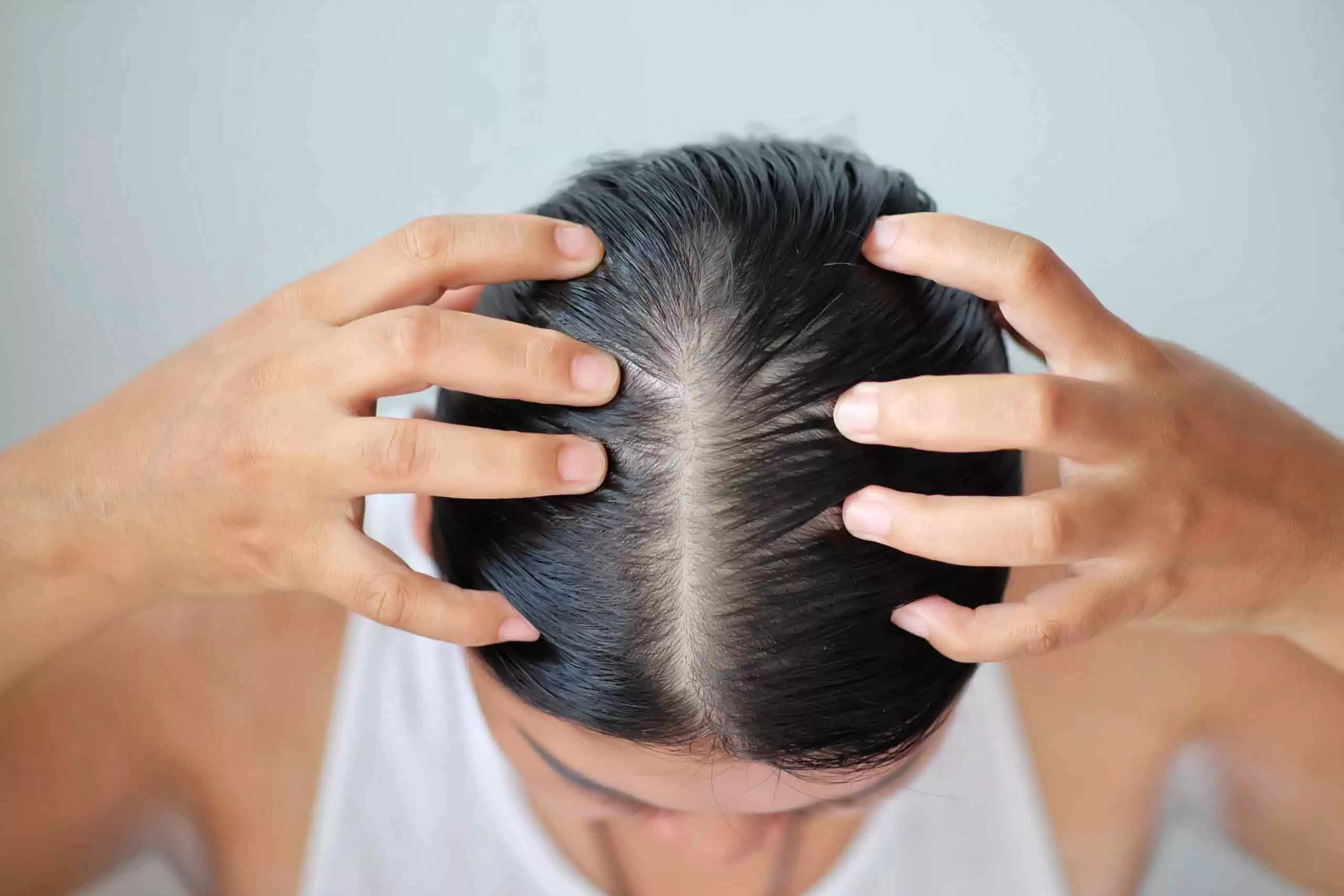 Credit: Hair MD
Grooming is a key part of being able to improve the way you look, and enhance your style and fashion choices. It is important to make sure your grooming extends to your hairline, because an untidy hairline can clash with the clean and sleek look of your glasses, not to mention looking untidy.
21. Not factoring in the color of your glasses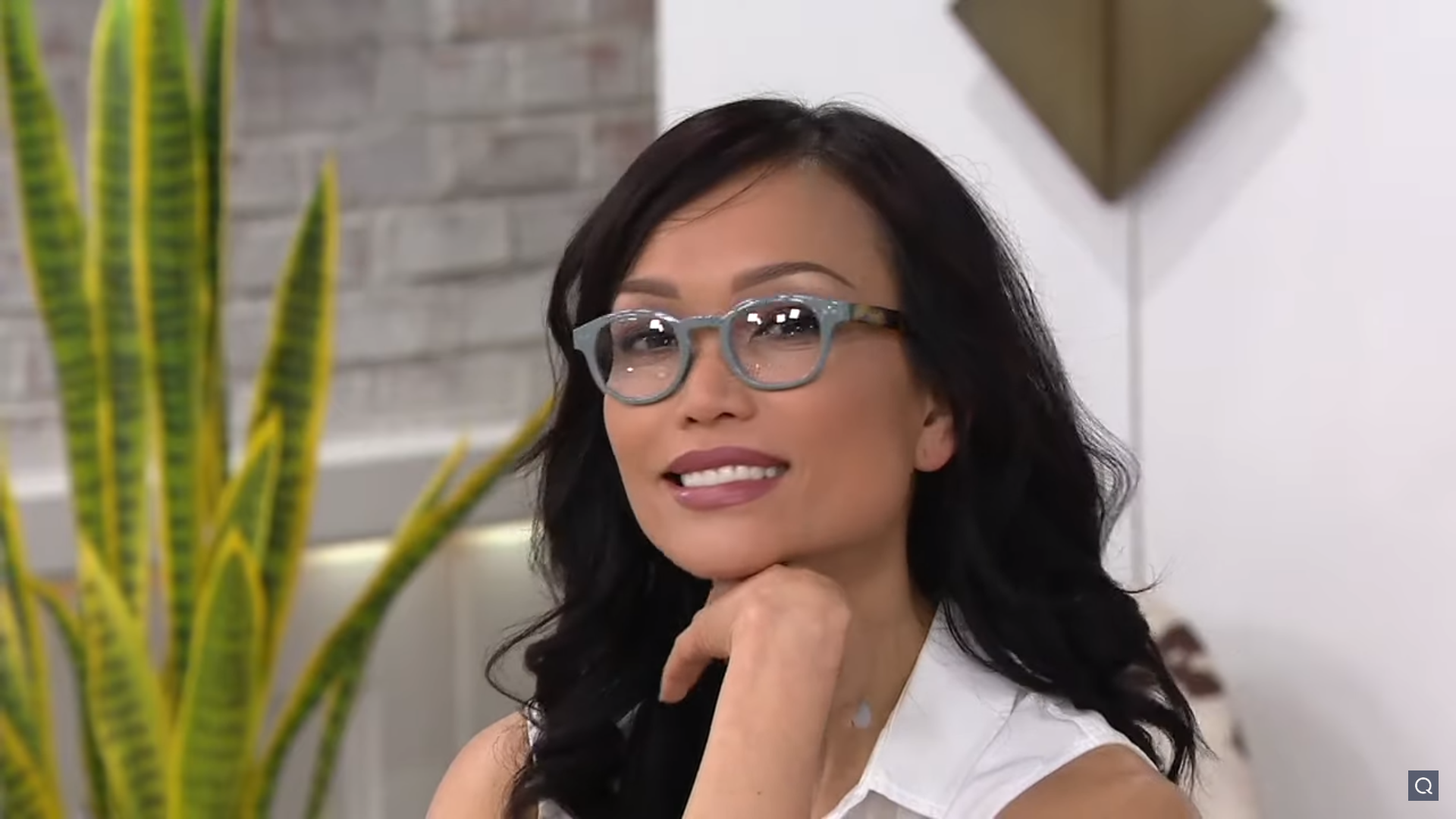 Credit: QVCtv via YouTube
Not considering the color of your glasses when you are choosing a hairstyle or hair color is something that can negatively impact how you look. This can lead to an overall lack of coordination with your appearance and style; there are so many different colors that matching up should be easy.
22. Not cleaning your glasses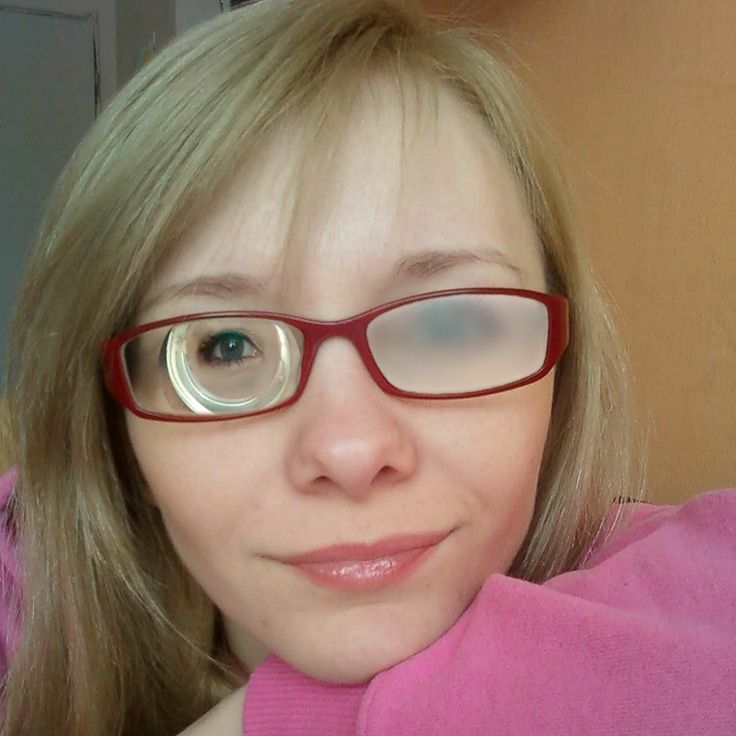 Credit: Pinterest
It is incredibly easy to overlook the importance of keeping your glasses clean and well-maintained, because this can impact your hairdo, and your overall aesthetic. Dirty glasses can detract from how your hairstyle looks, and might make your hair look less polished and poorly presented.
23. Getting your size of glasses wrong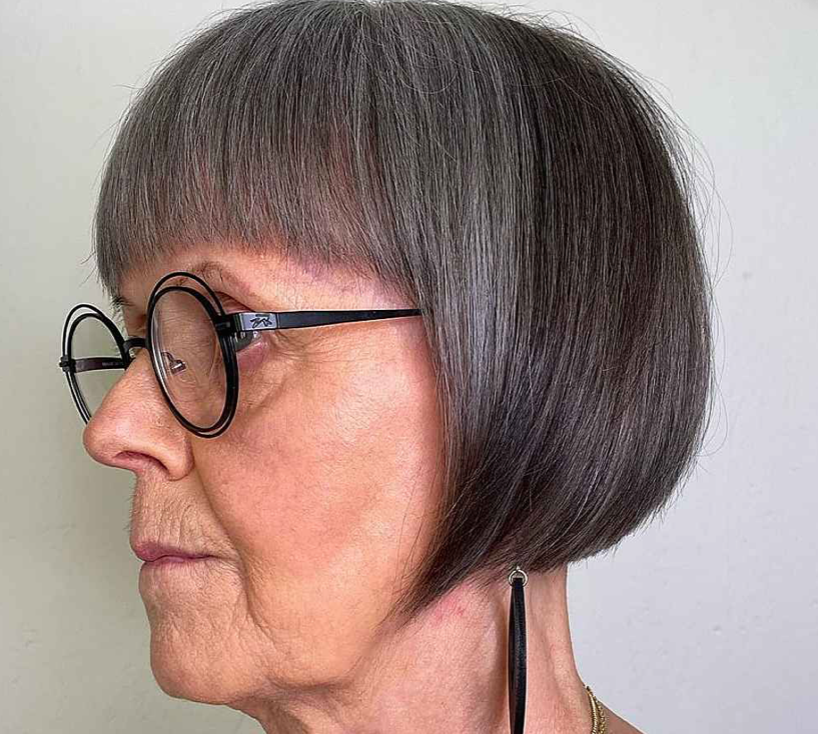 Credit: @Nina.Wella via Instagram
Another big mistake is getting the size of glasses you choose wrong, and if your glasses are too big or too small, this can detract from your fresh, new hairstyle, and throw off its balance. Instead, consider the volume of hair you have, and try to choose glasses that fit in with this.
24. Overlooking your natural parting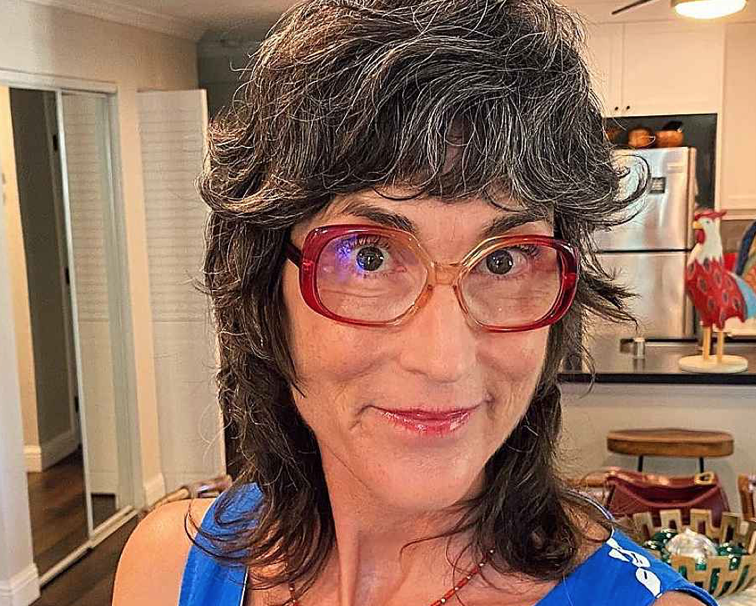 Credit: @thedressupmom via Instagram
When you part your hair in an unnatural way, this can create awkward angles with the frames of your glasses. Improve this by making sure you keep your hair parting as natural as possible, and style is so that it fits well with the glasses you wear.
25. Excessive heat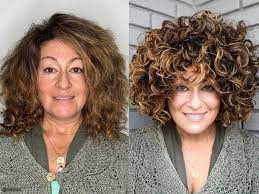 Credit: @nubiarezo via Instagram
The problem with using too many heating tools on your hair is that it can wind up damaging it long-term. This is an issue because it will make it much more difficult to style your hair effectively around your glasses when your hair has been damaged, and it can even get caught in your glasses too.
26. Forgetting about sideburns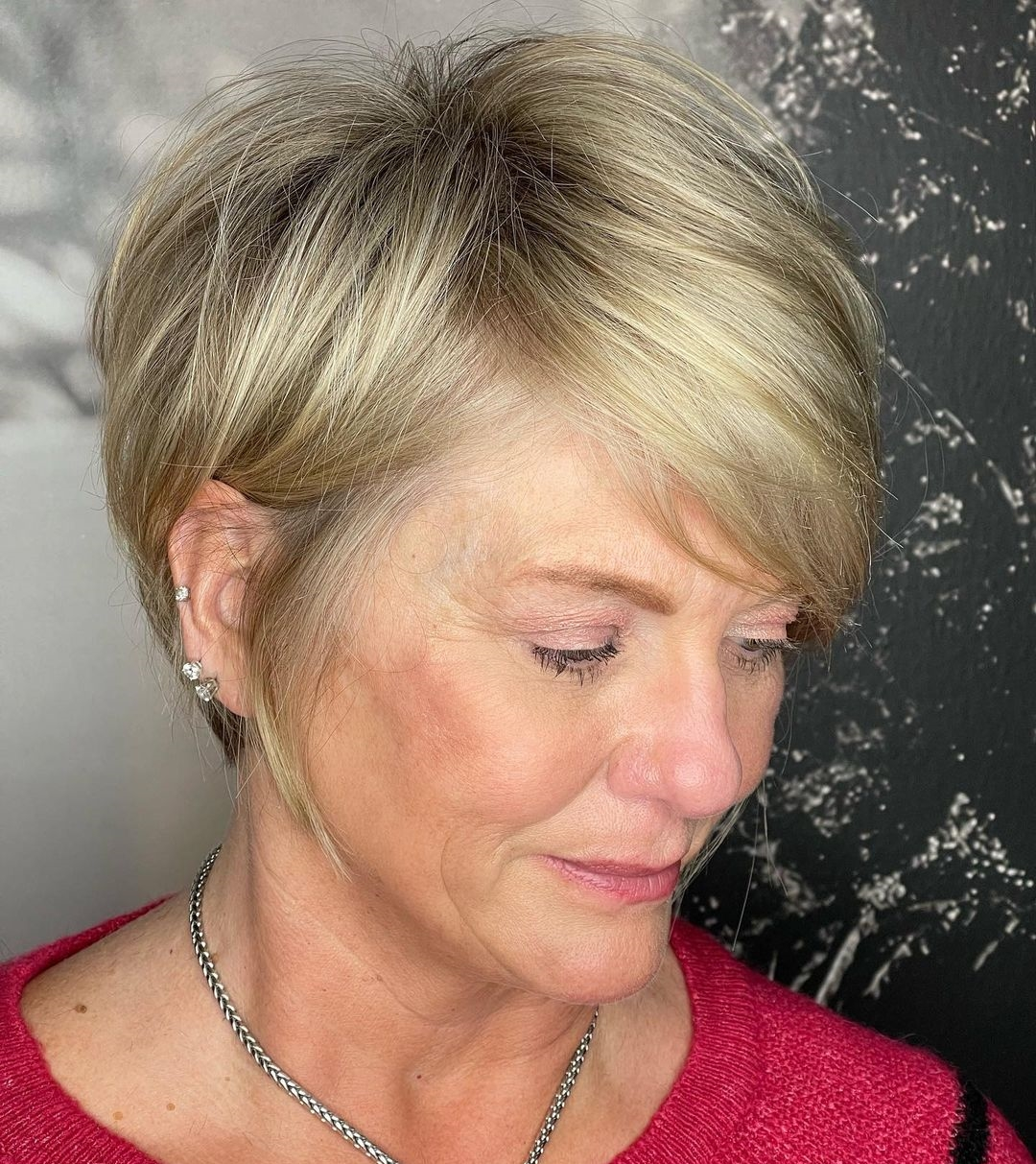 Credit: hadviser.com
If you're sporting sideburns, they need to be well kept and groomed if you're wearing glasses, because they can interrupt the flow of your specs, as well as the way they sit on your face. Sideburn maintenance is something that can be done at home, or by your stylist, and you need to keep on top of it.
27. Inconsistent hair routine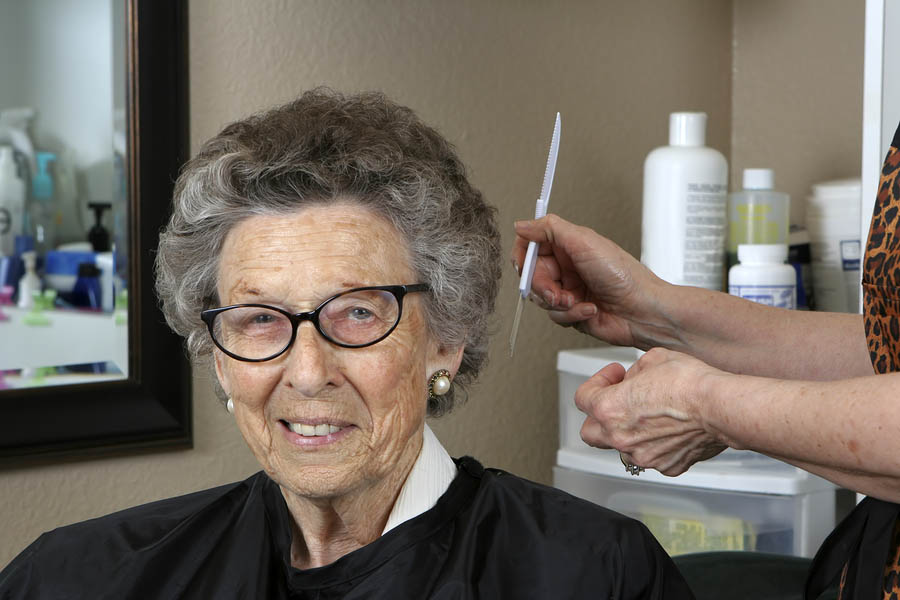 Active Senior woman at the hair salon with comb
If you're wearing glasses, there is a good bet they're going to be a permanent feature on your face, and this is why you need to have consistency. An inconsistent hair routine can make it difficult to develop ongoing hair care, which can lead to uneven texture, and this can disrupt the way you look when you wear your glasses.
28. Ignoring the right hair to glasses pairing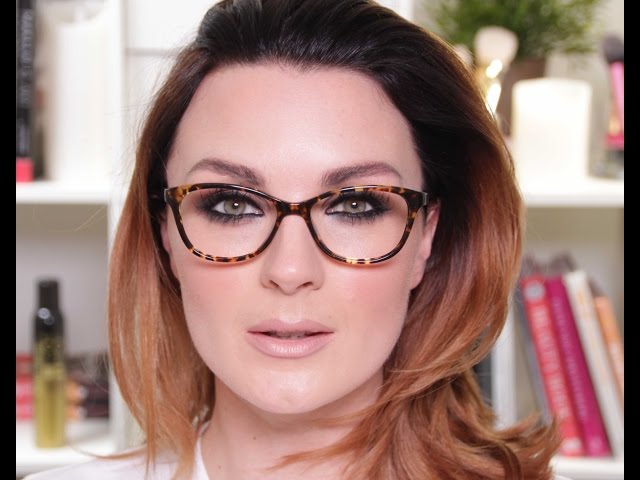 Credit: Nicola Chapman via YouTube
The bottom line is that some hair-glasses pairings are better than others, and some of them are going to match more effectively than others. People with black hair should choose metallic-colored glasses, whilst blondes should choose softer frames, in colors like blue and red. Pairing the right glasses with your hair is a great way to get the best outcome.
29. Allowing your hair to become knotted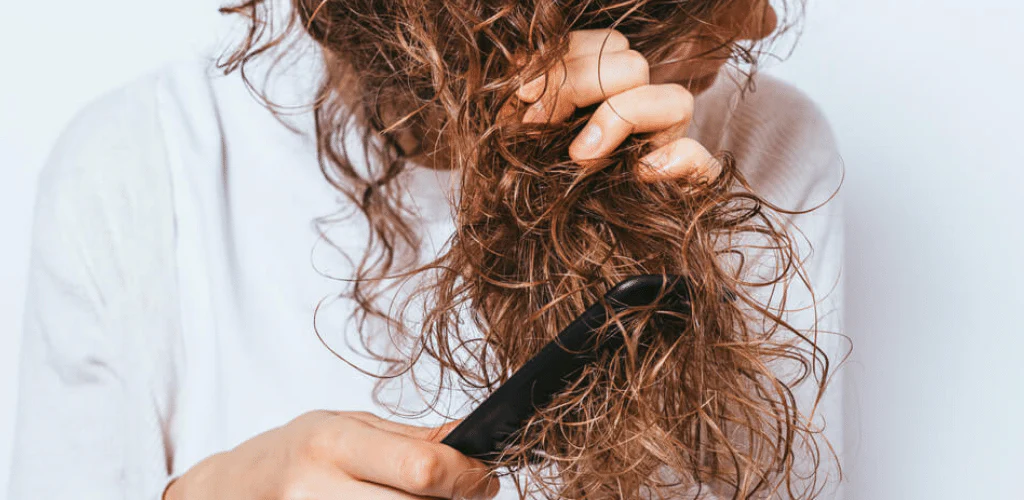 Credit: Equi Botanics
Knotty hair can be a nightmare to try to treat and deal with, and this is why it is so important to do your best to avoid knots where possible. Knotted hair is very difficult to get back to normal, and can make it practically difficult to wear your glasses in an unobstructed way.
30. Not conditioning properly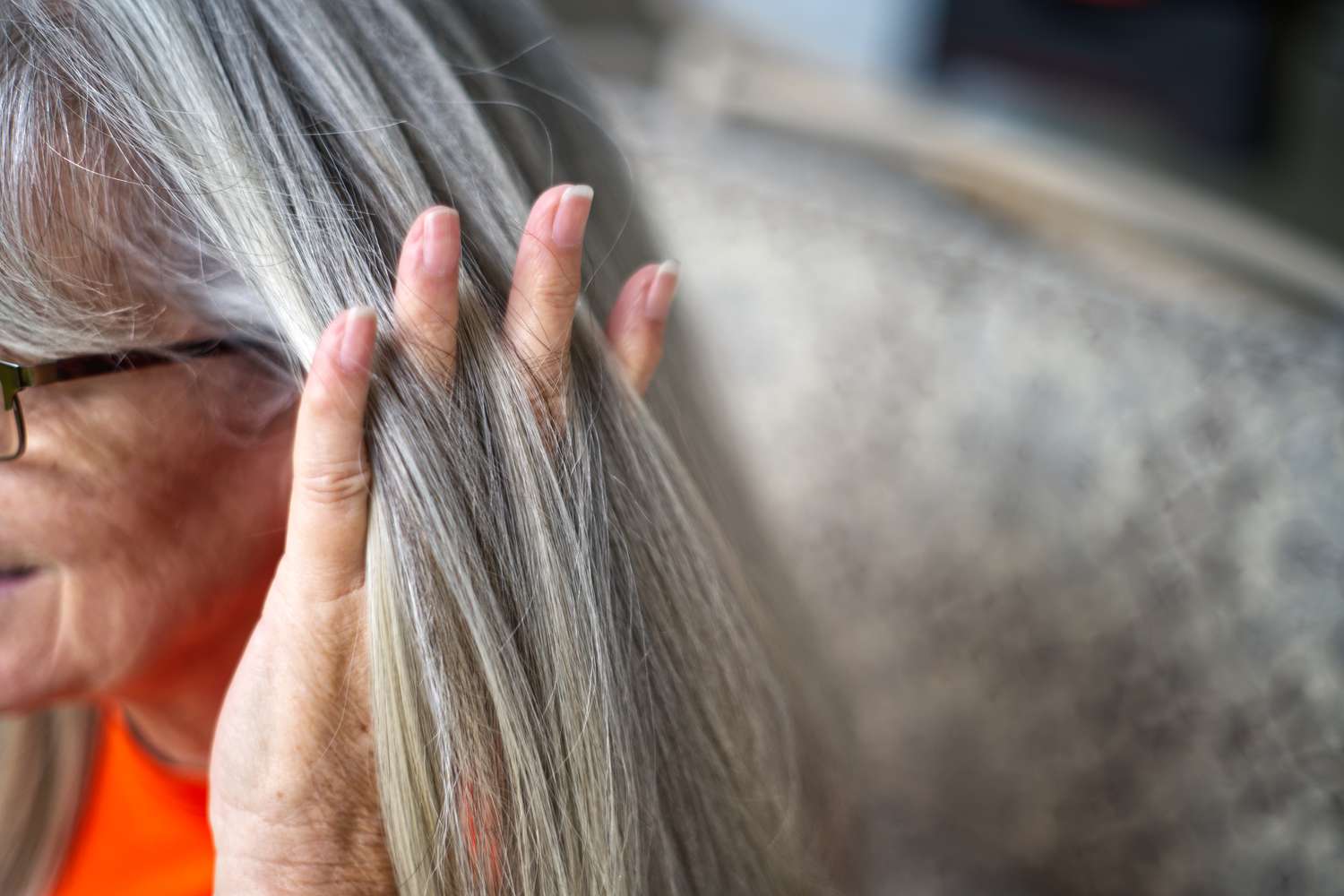 Credit: Dan Amos via Tree Hugger
Washing your hair is all well and good, but you also need to make sure you are conditioning it too. Conditioner is essential for nourishing and revitalizing your hair, and without it you could have brittle hair, prone to breakage, which is going to impact the way it frames your face with glasses.
31. Overly elaborate hairstyles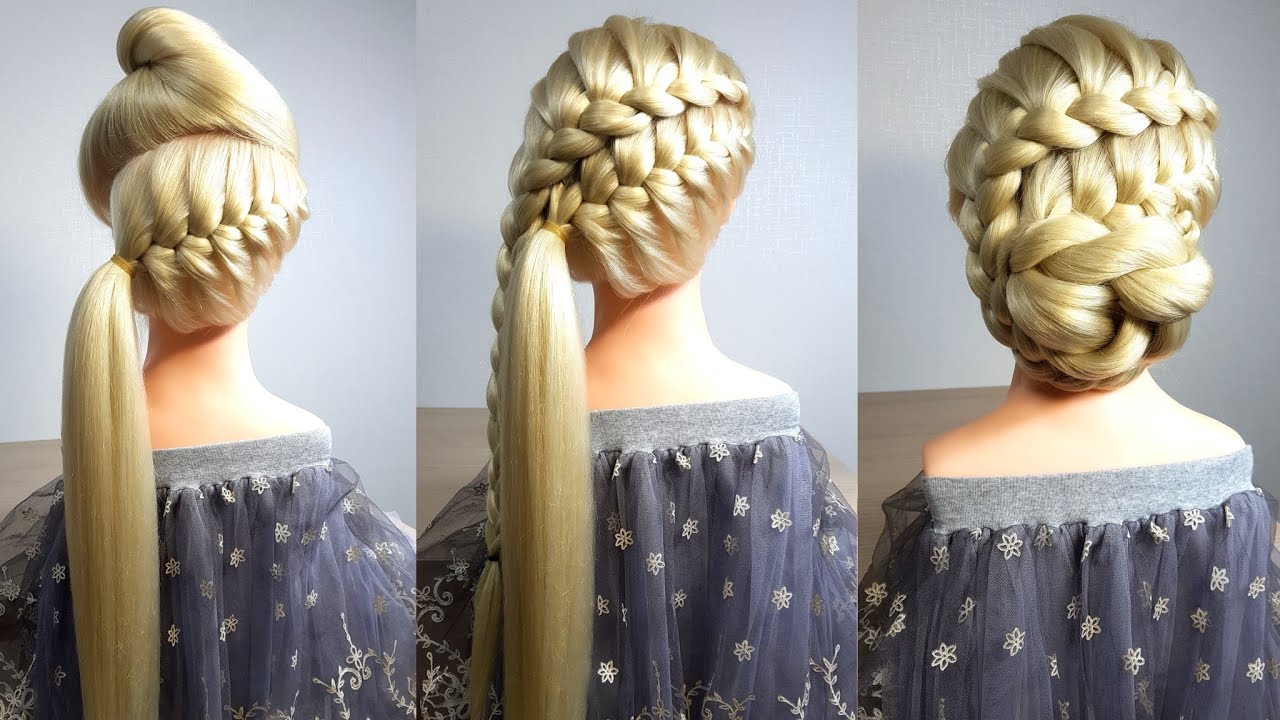 Credit: Updo Hairstyles via YouTube
Sometimes, for those who wear glasses in particular, less is definitely more when it comes to hairstyles. In many cases, glasses will serve as a statement piece, and so an overly elaborate hairstyle can clash with this, and choosing to go more subtle can wind up being a more preferable option. Plus, it takes way less time in the mornings!
32. Disregarding the shape of your glasses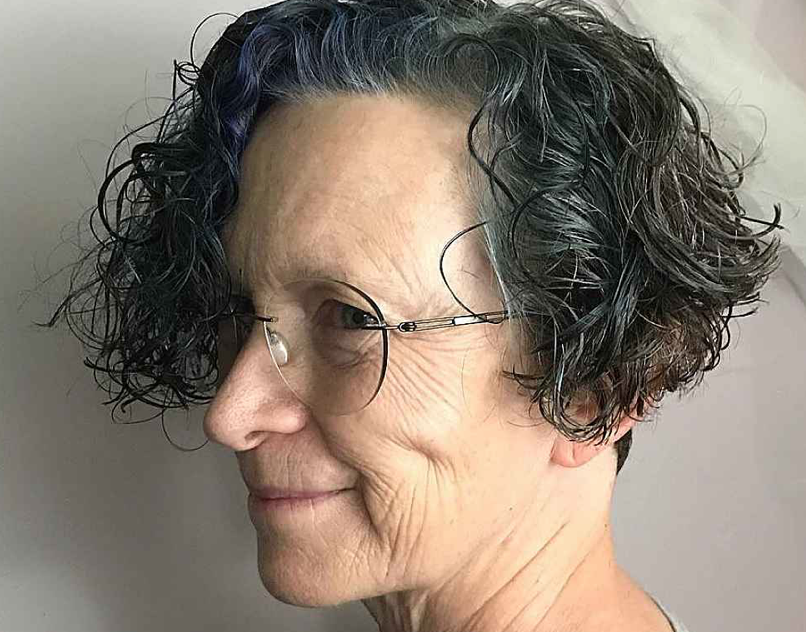 Credit: @Snipstream via Instagram
This is a big mistake, but one that is easy to make because it might not seem overly important to a lot of people. When you are trying to choose the right hairstyle, you need to have a look that is balanced and cohesive with your glasses, so it's important to determine what shape specs you're going to wear.
33. Placing your glasses on top of your head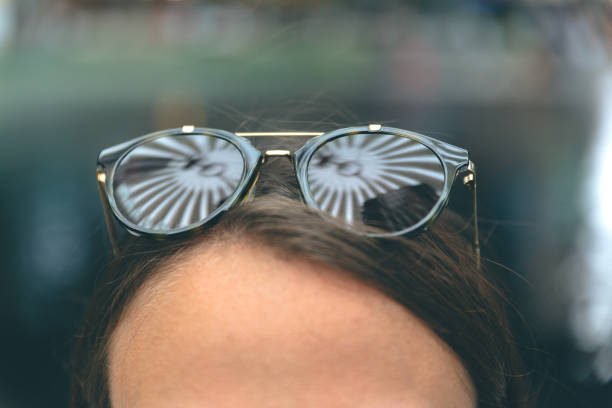 Credit: Stefano Di Francesco via iStockPhoto
A lot of us, through force of habit, like to push our glasses off our eyes and let them rest on the top of our head. However, this can be a mistake as there might be grease, dandruff, or hair product that can impact your lenses, and make them dirty, grubby, or blurry. Instead consider keeping them on string around your neck.
34. Neglecting hair masks
Credit: @Marieenvoguefashion via Instagram
Hair care treatment is something that matters enormously when it comes to avoiding hair mistakes as a glasses wearer. Without proper nourishment, your hair can appear dull and lifeless when it is paired with glasses, bringing down your overall image and impacting your hairstyle long-term.
35. Ignoring modern trends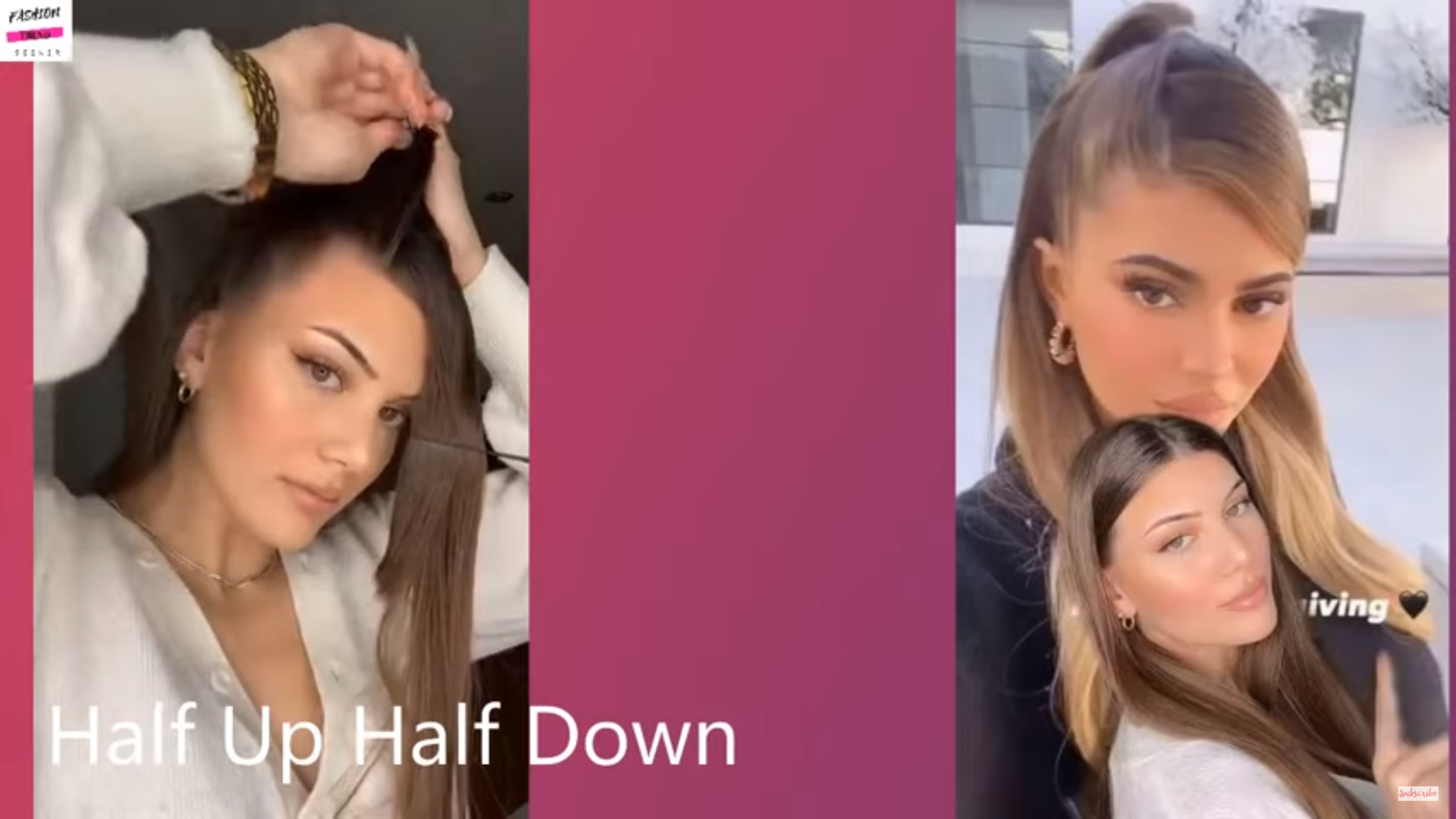 Credit: Fashion Trend Seeker via YouTube
Just because you wear glasses, doesn't mean you have to avoid trendy hair! Take inspiration from across social media to see what styles are trending now as they're vital to consider when making yourself look youthful and chic. Try to find influencers or celebrities that also wear glasses, so you can mimic their bang on trend looks and keep your frames involved.
36. Not mixing things up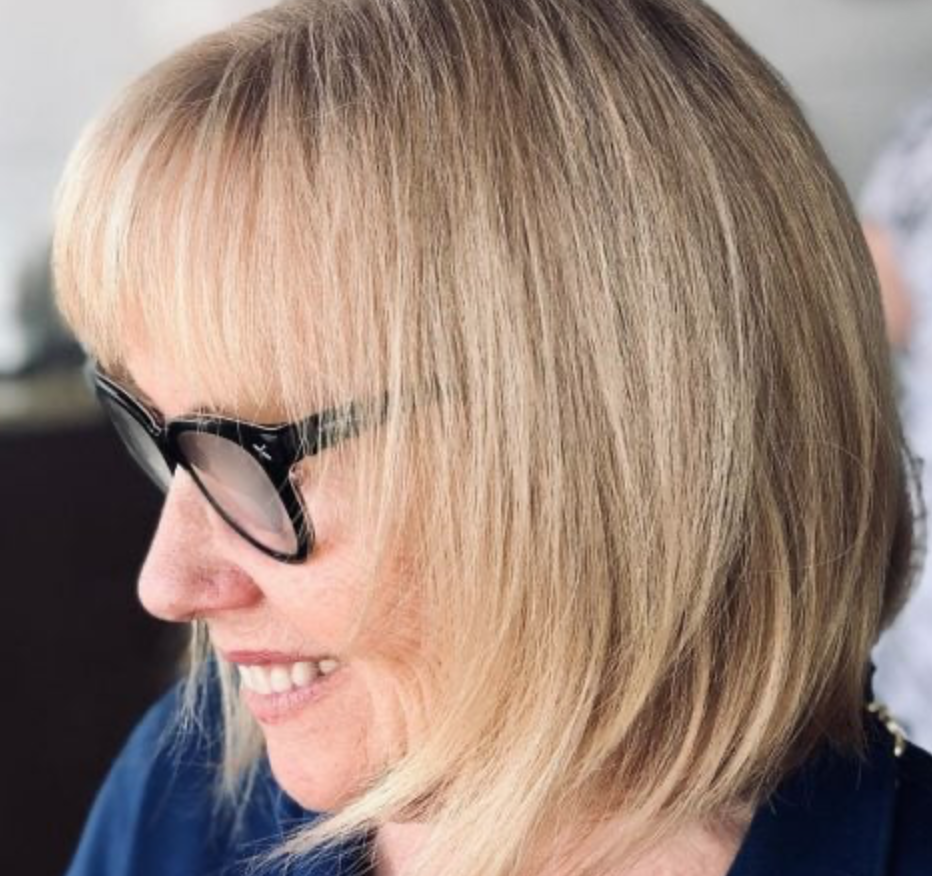 Credit: @Shania.haircuttery via Instagram
When it comes to glasses based hair mistakes, one of the most common ones people make is thinking you can't mix things up. Most people only have one (or, at a push, two) pairs of glasses, so bringing variety in through the hair is essential. Relying on one hairstyle can make your outfits feel repetitive and boring, so consider getting creative with a range of choices to make your glasses pop.
37. Failing to use a hairband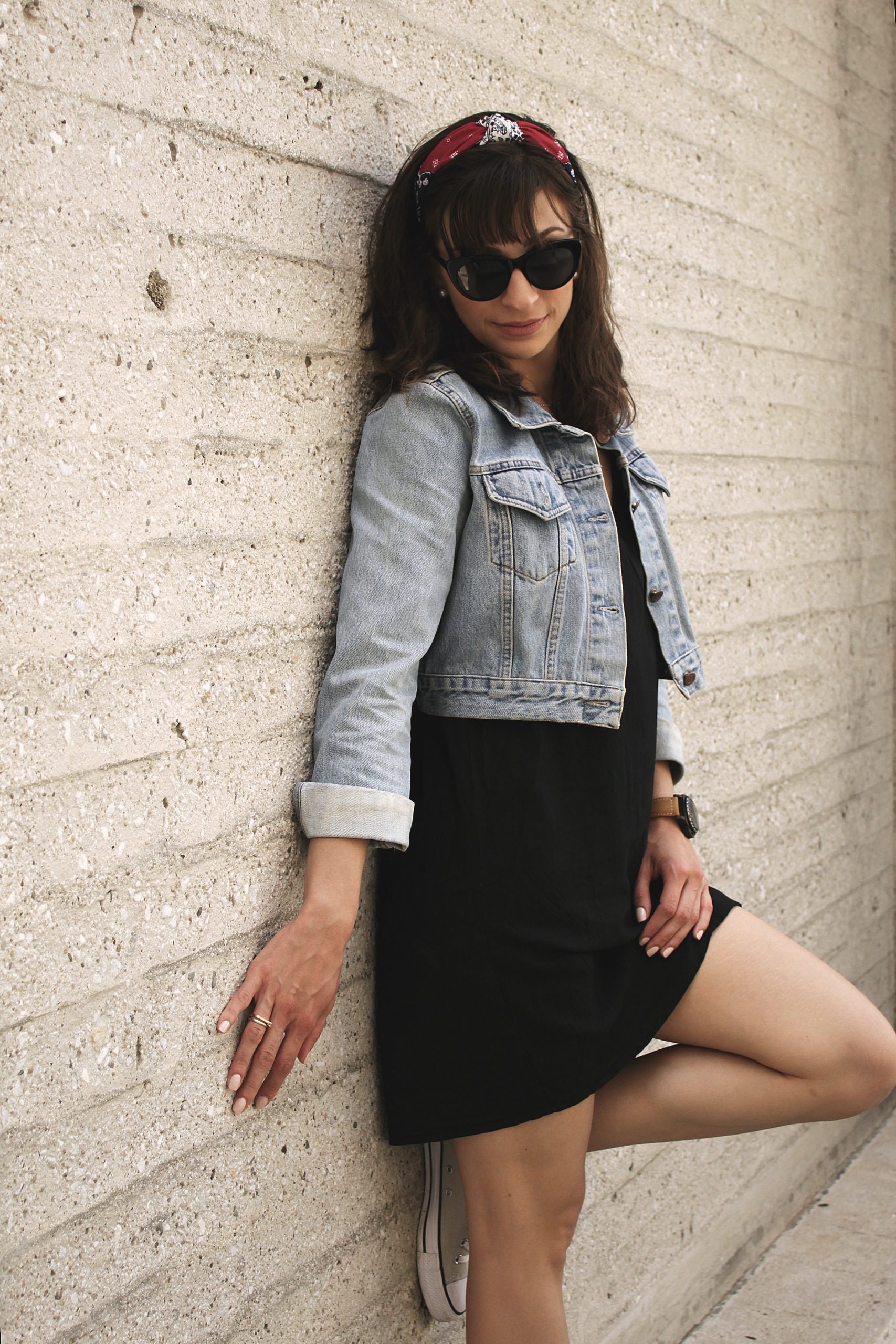 Credit: Apostolos Vamvouras via Unsplash
One of the more basic mistakes people with glasses tend to make is that they fail to use a hairband. They're a convenient accessory, essential for holding your hair back and out of your face so your glasses can do their job, whilst also adding an element of fun. Make them a fun addition to your outfit and match your headband to your fashion choices.
38. Trying to copy other people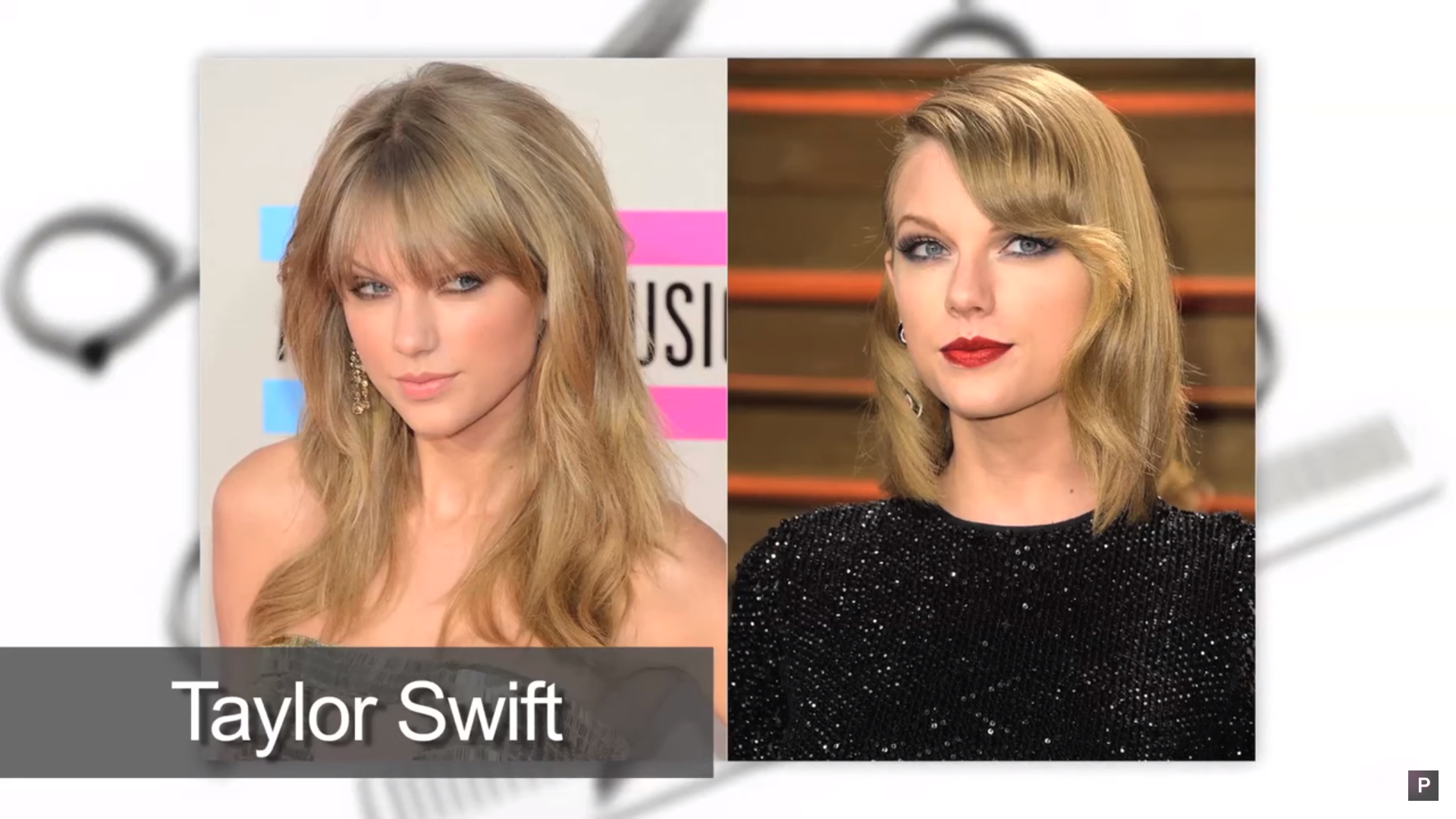 Credit: PopCrush via YouTube
The desire to directly copy hairstyles we see from celebrities is understandable but, if you wear glasses, there are going to be certain hairstyles that do and don't suit you. What works for someone else won't necessarily work for you. Even if your style icon also wears glasses – the shape of the frame and their face matters… and it may not match yours!
39. Not assessing how well your glasses fit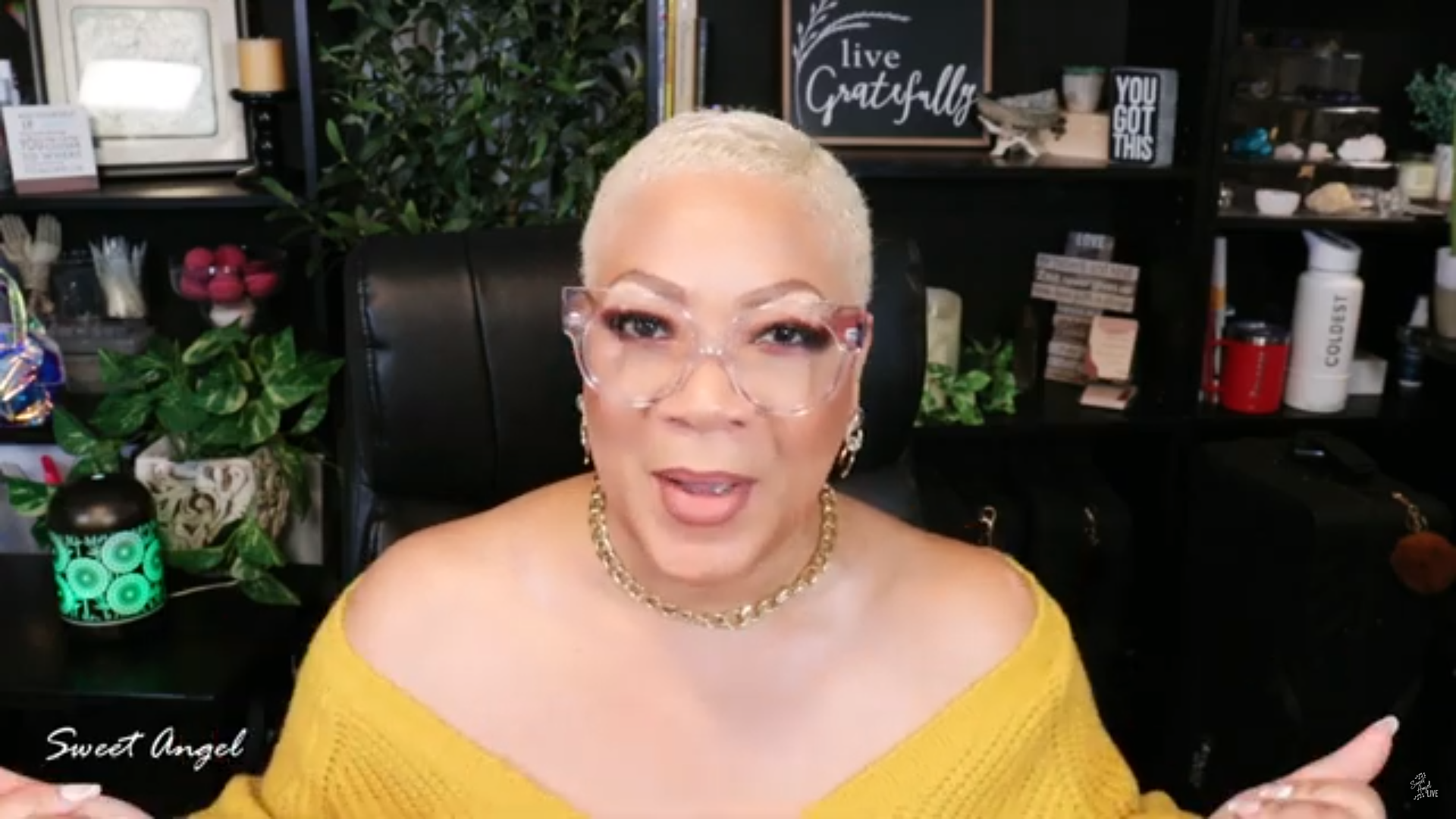 Credit: Sweet Angel MTV via YouTube
It is important to make sure you have glasses that fit well, and this is something that can impact your hair. Ill-fitting glasses can slip down your nose, mess up your hair, and may not sit comfortably on your ears. This can have a big bearing on how you look, shifting the proportions of your head and hair, so keep this in mind when choosing your glasses.
40. Skipping hair accessories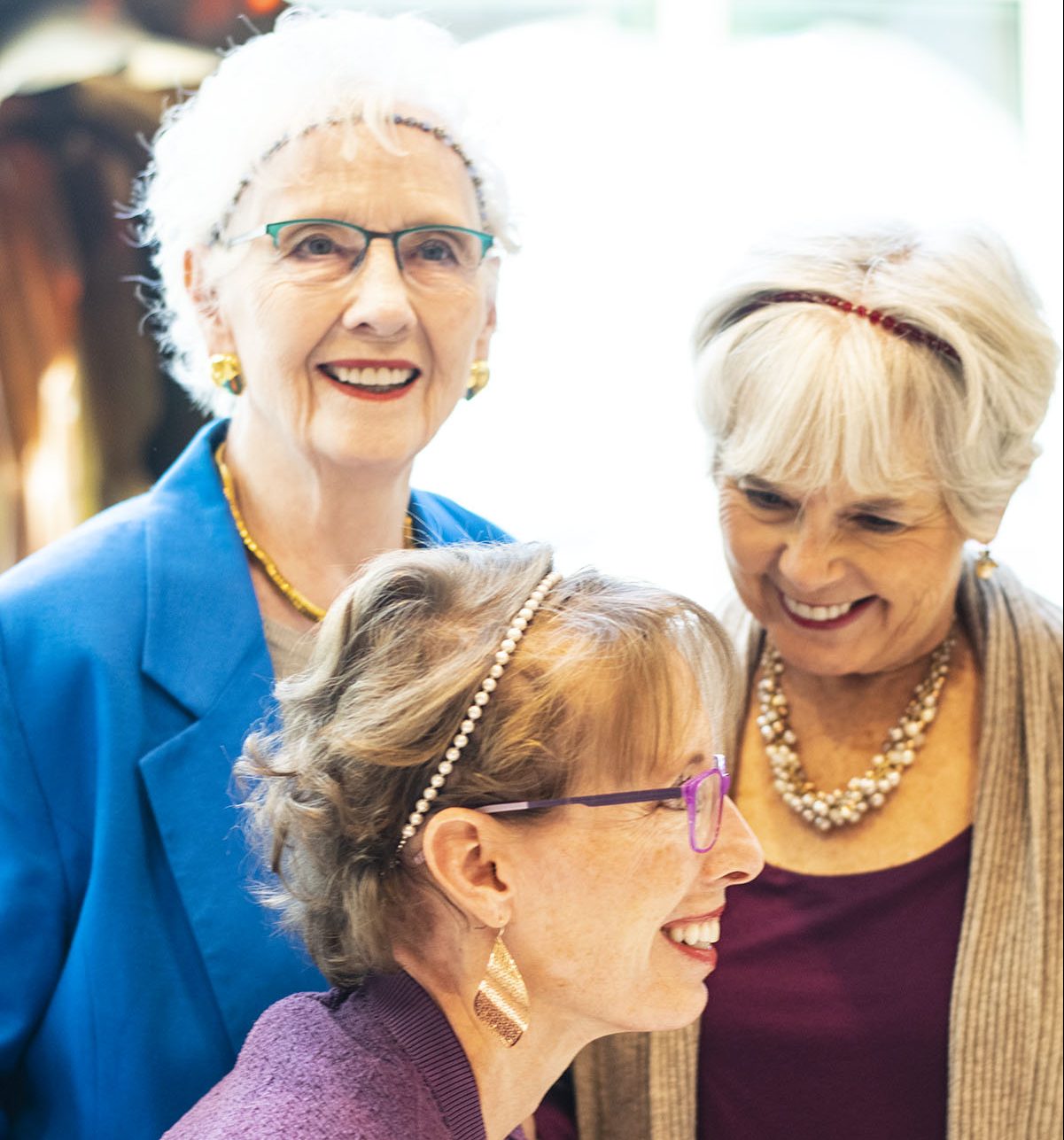 Credit: Jodie's Touch Of Style
We've already discussed the problems with using too many accessories, but on the flip side, skipping them altogether is also a mistake. Adding things like hair pins, fascinators, and other hair accessories can sit well with your glasses, complement their vibe, and make you look stylish overall.