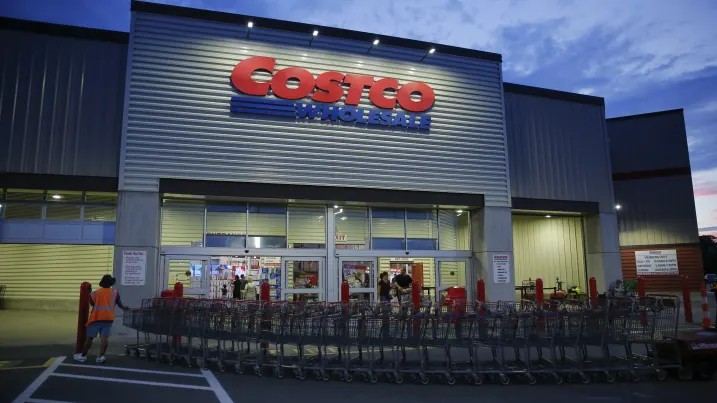 Credit: Kena Betancur via Getty
Olive oil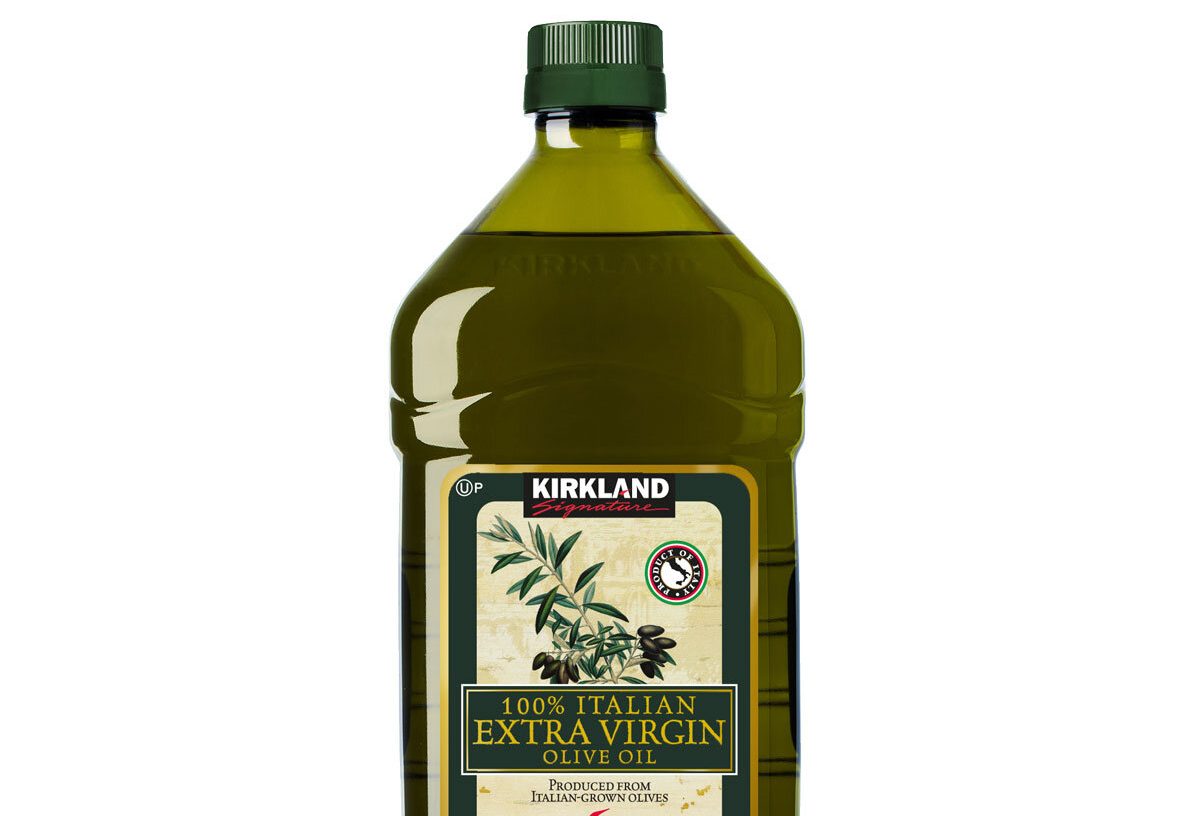 Credit: Costco
The Kirkland brand offers you large quantities at a more affordable price than anywhere else. It's especially great if you cook a lot or you own a catering business, as olive oil is constantly going up in price and can be expensive to get in bulk.
Cheese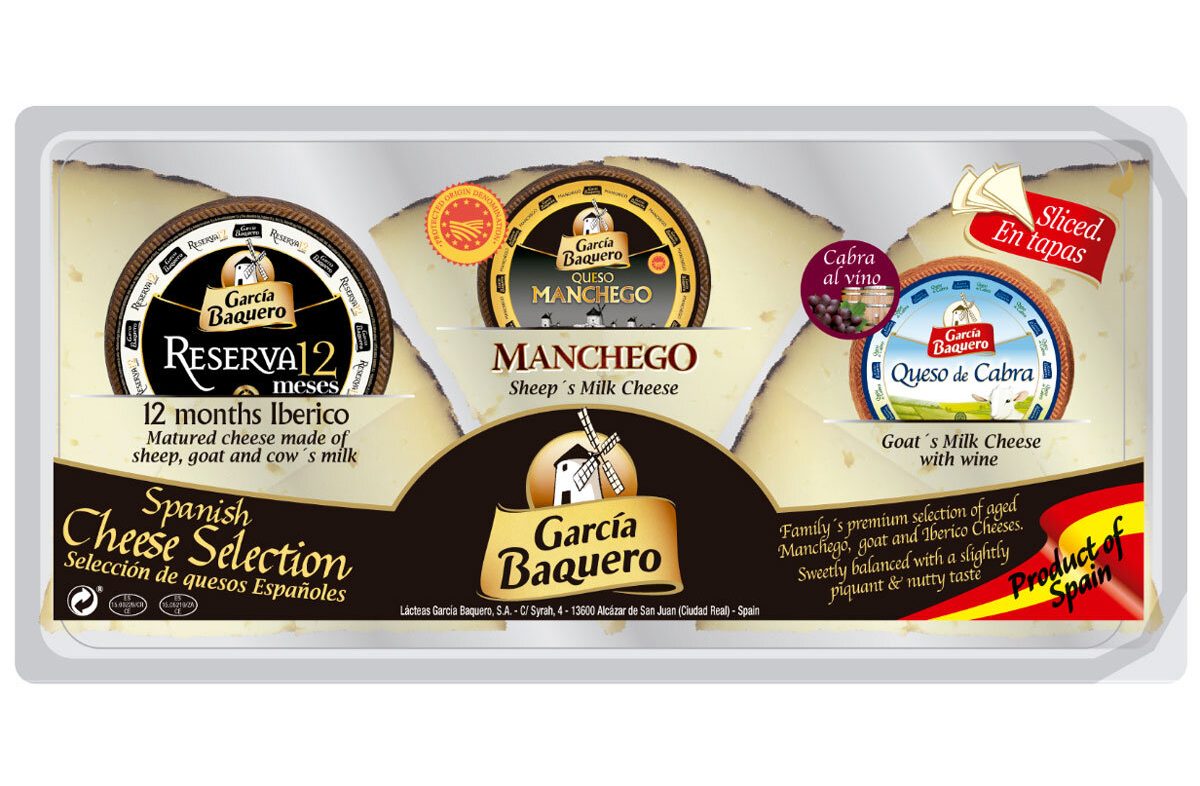 Credit: Costco
Did you know cheese is one of the most stolen foods around the world? Probably because it can cost a pretty penny. Grab your cheese from Costco, as they often do great deals on different cheeses, and offer larger amounts great for big families or parties.
Cereal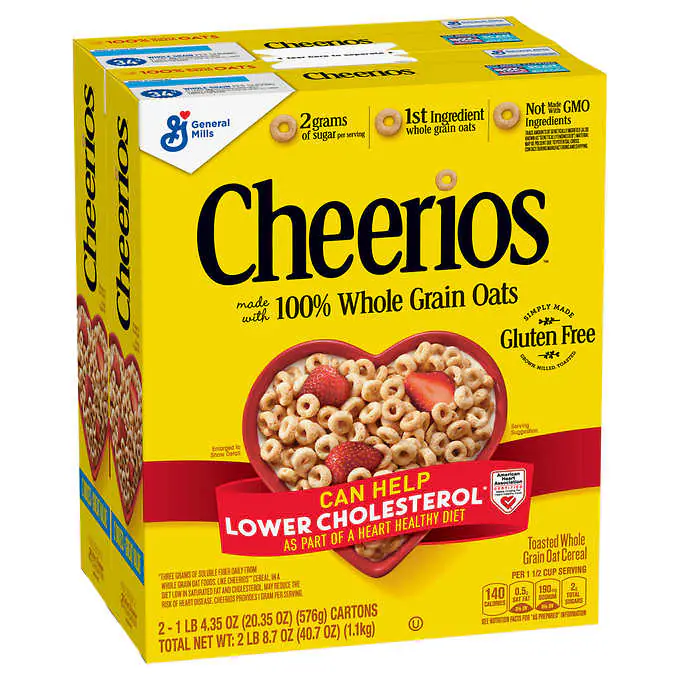 Credit: Costco wholesale
Cereal has a super long shelf life, especially when it's stored correctly. You can get so many types at Costco, in bulk quantities, meaning you don't have to constantly buy expensive smaller boxes from your local grocery store. Grab your family's favorite and store it in an airtight container.
Frozen fruit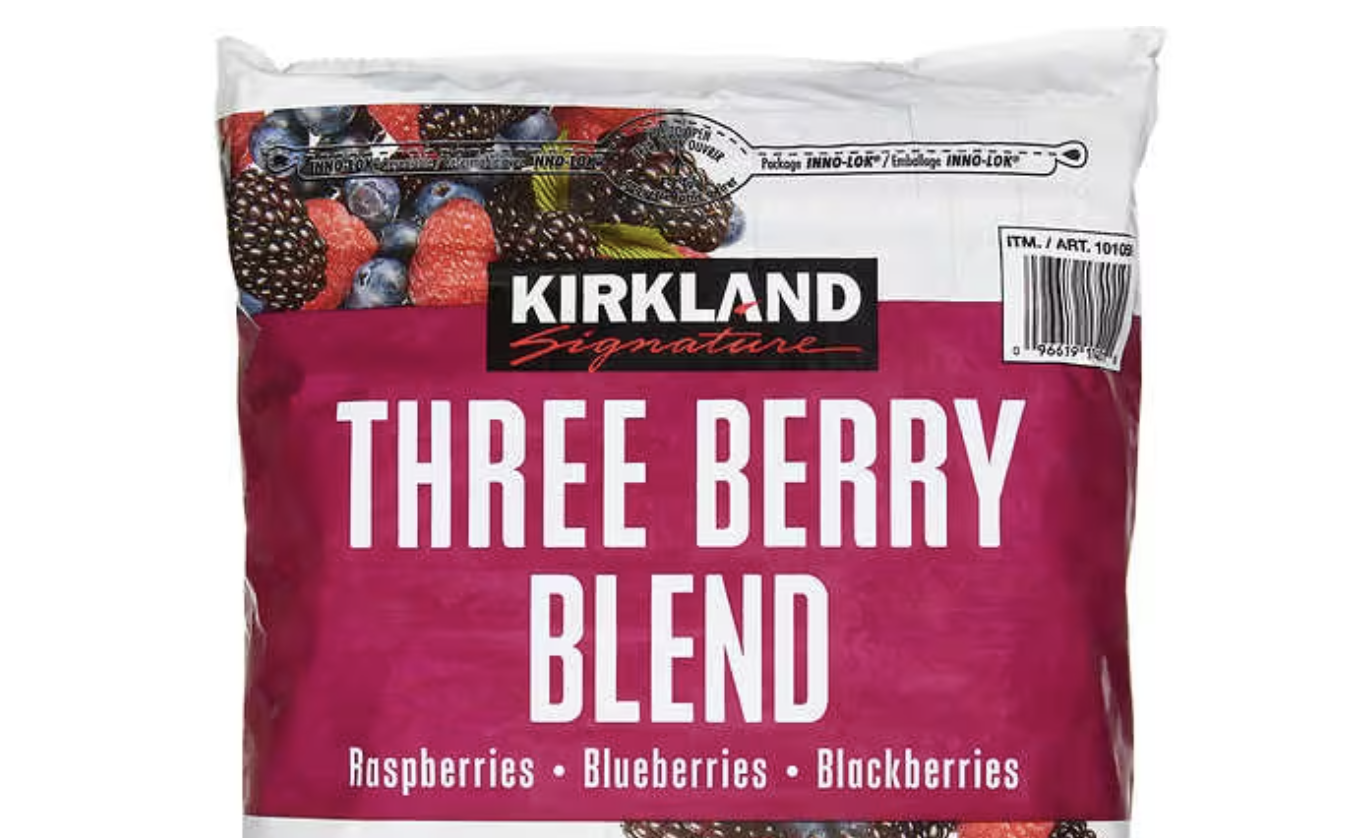 Credit: Costco Business center
You may just consider just buying the smoothies from Costco, but don't miss out on the frozen fruit. There are so many choices of fruits, even out of season, and organic options are often cheaper than at the grocery store. Stock up your freezer for quick morning smoothies.
Organic yogurt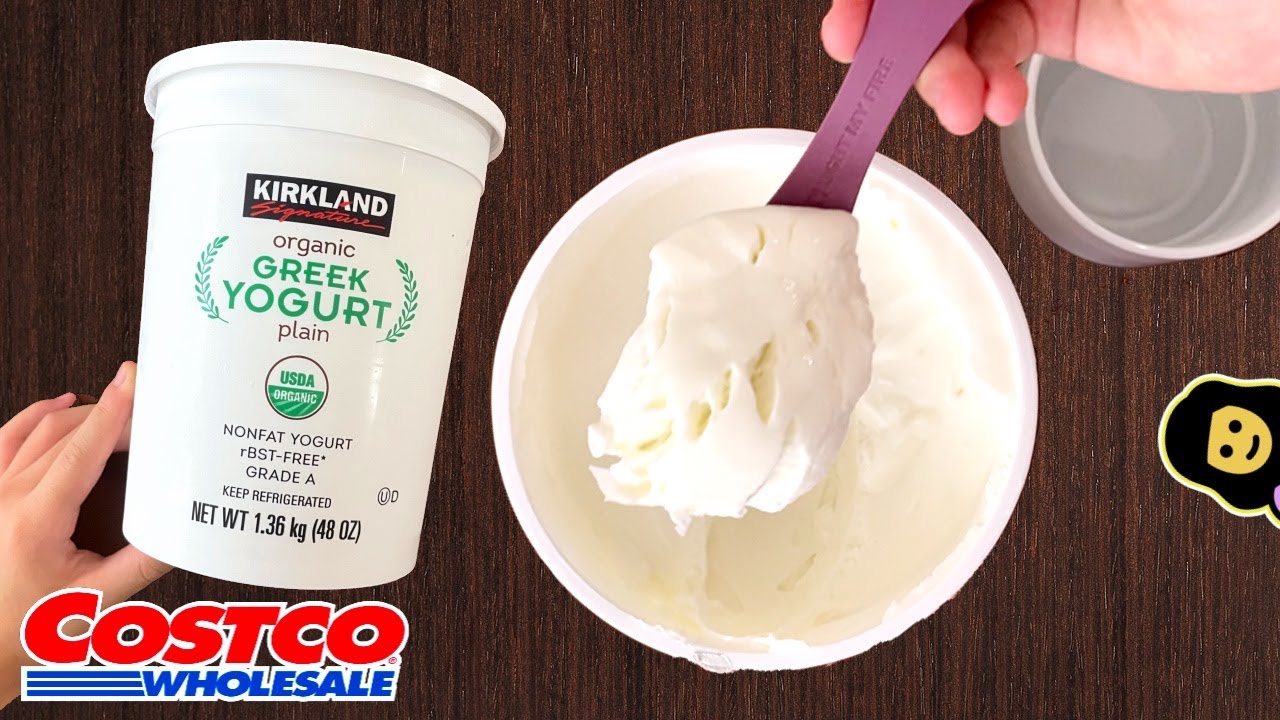 Credit: The Tiny Reviewer via YouTube
You can get a 64 ounce tub of organic yogurt for around the same price you would get a 16 ounce tub at the grocery store. The Verka brand has a great shelf life as well due to the cultured milk, and the texture and taste is very similar to whole milk yogurts.
Vanilla extract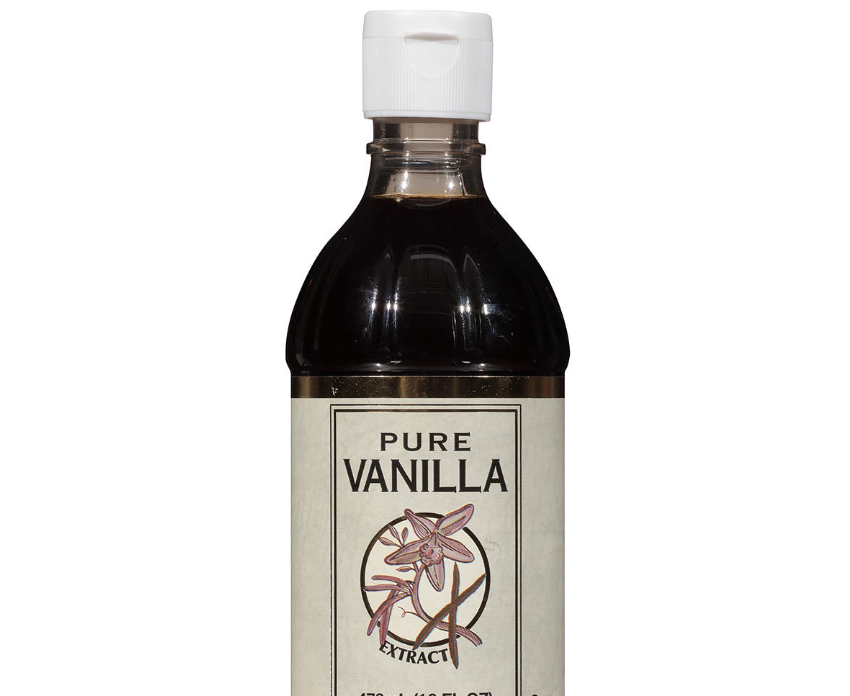 Credit: Costco
Good quality vanilla extract can get pricey, so find yours at Costco. The Costco brand of vanilla extract is also pure vanilla and not flavoring, so you're also getting the real deal for around 30% less money than at grocery stores. Perfect for avid bakers or bakery businesses.
Organic coconut water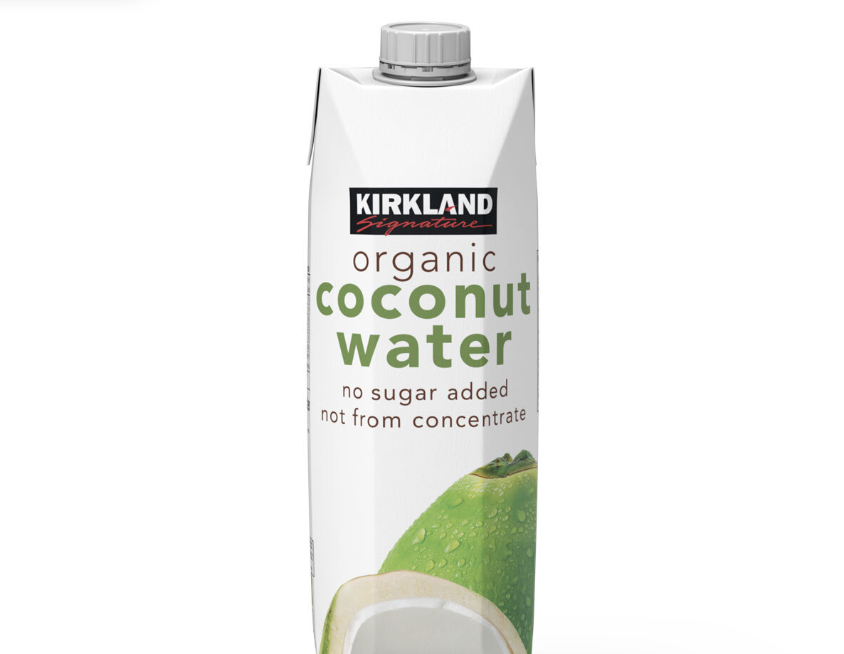 Credit: Costco
Kirkland brand offers a 12 pack of coconut water, which has 5 star reviews on Influenster. If you love adding it to your smoothies but often skip out at your weekly shop to save money, buy in bulk at Costco for a fraction of the price compared to name brand options.
Kerrygold butter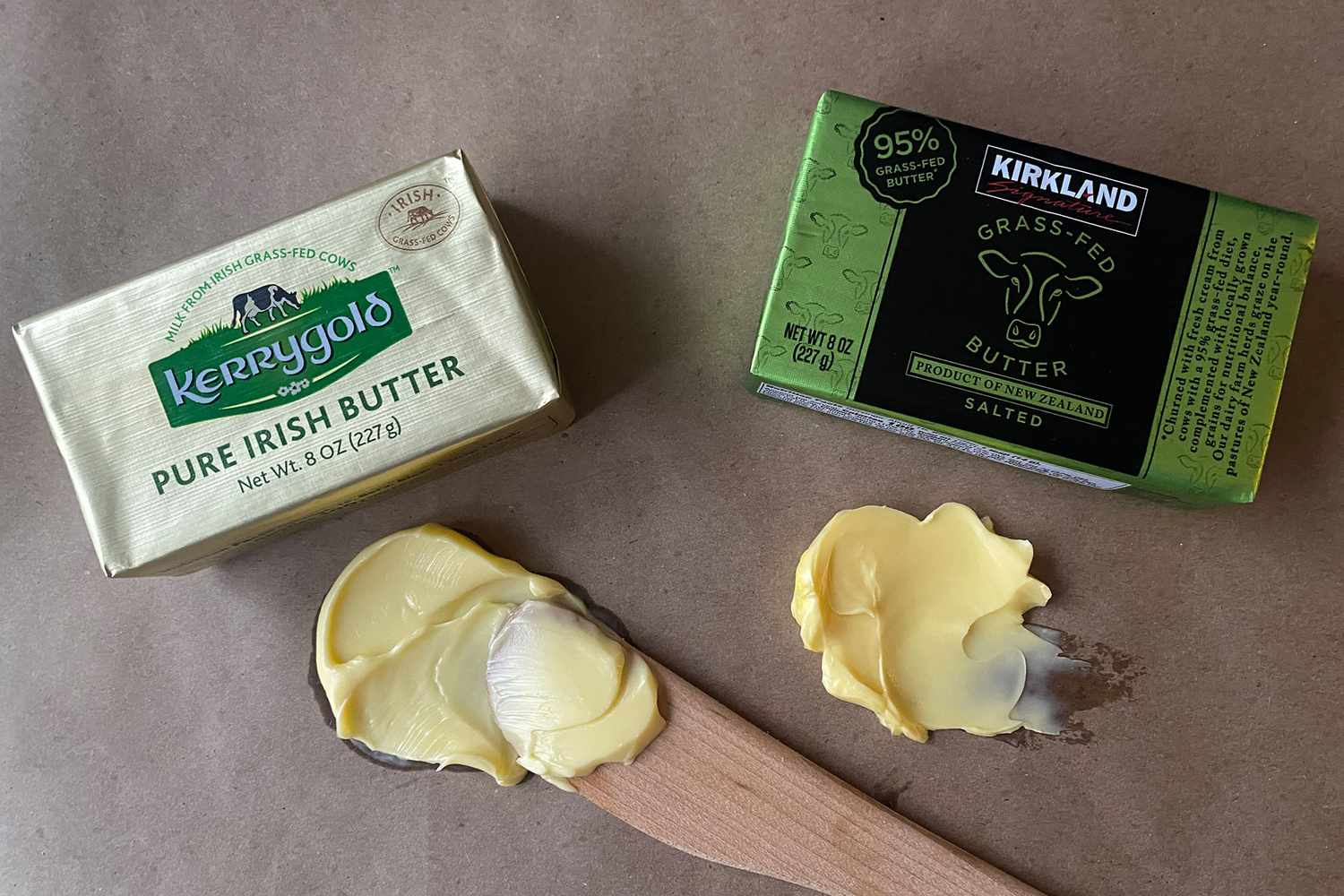 Credit: Devon O'Brien via Allrecipes
Considered one of the best butters in the world, Kerrygold can be hard to get your hands on for a reasonable price. Kirkland brand butter sticks are also available at Costco, but if you want great quality or work for a catering business, bulk up on Kerrygold while you can.
Maple syrup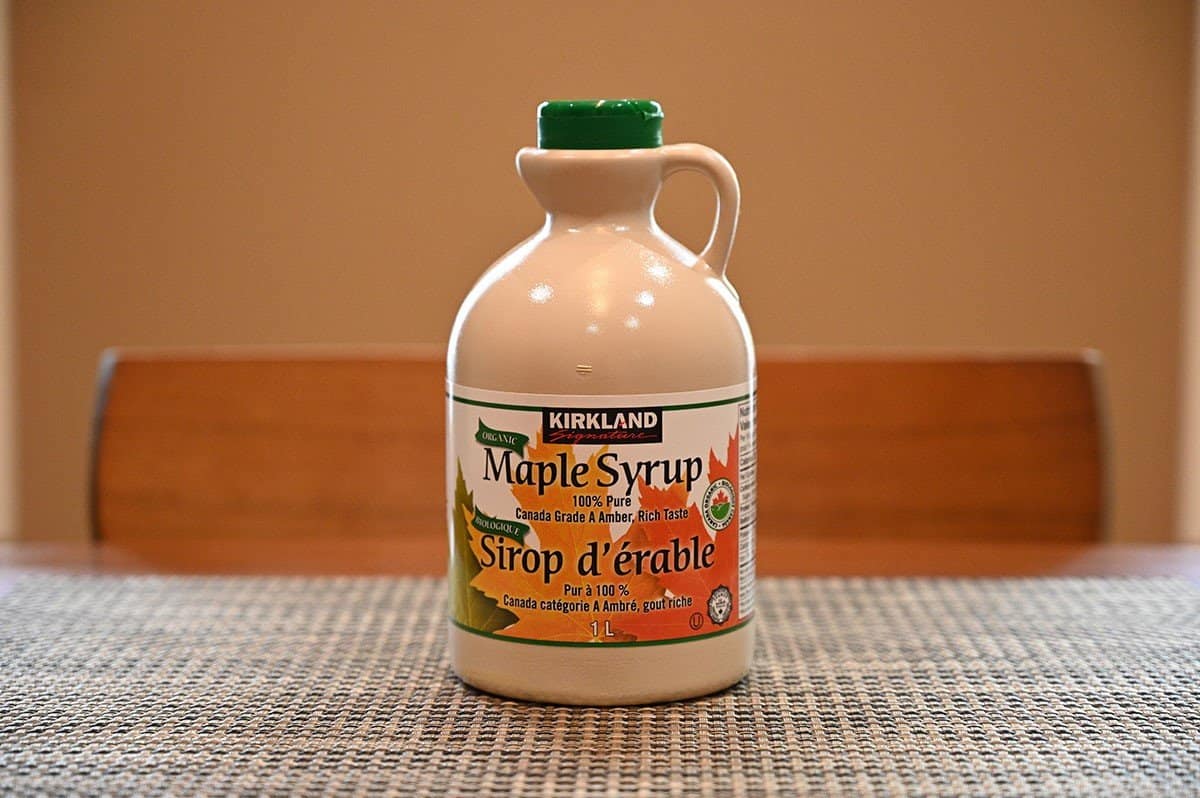 Credit: Natalie via Cost Cuisine
Kirkland offers organic and pure maple syrup in great quantities, for a way more reasonable price than grocery store bottles. Shop analysts have claimed that Costco's price was always the best for quality and size, with just $13.49 for nearly 34 ounces. Grab a bottle on your next trip.
Underwear
Credit: Costco
The reviews on Costco's website for undies are mostly 5 stars. Men looking for affordable and comfy underwear should look no further and grab their's from Costco. One happy customer wrote "Kirkland boxers are extremely comfortable and last me 2-3 times longer than Hanes or other brands."
Vodka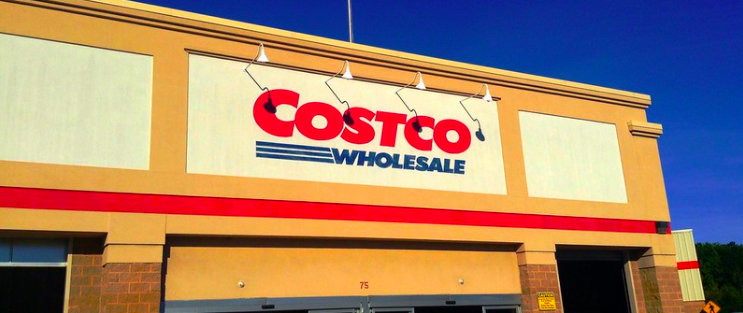 Credit: Mike Mozart via Creative Commons
Alcohol is a pretty good deal throughout Costco, but Vodka is even better. The Kirkland brand has been compared to Grey Goose by customers, but it comes out at a fraction of the price. The Kitchn did a blind taste test against some name brands, and Kirkland's French vodka came out first.
Generic medications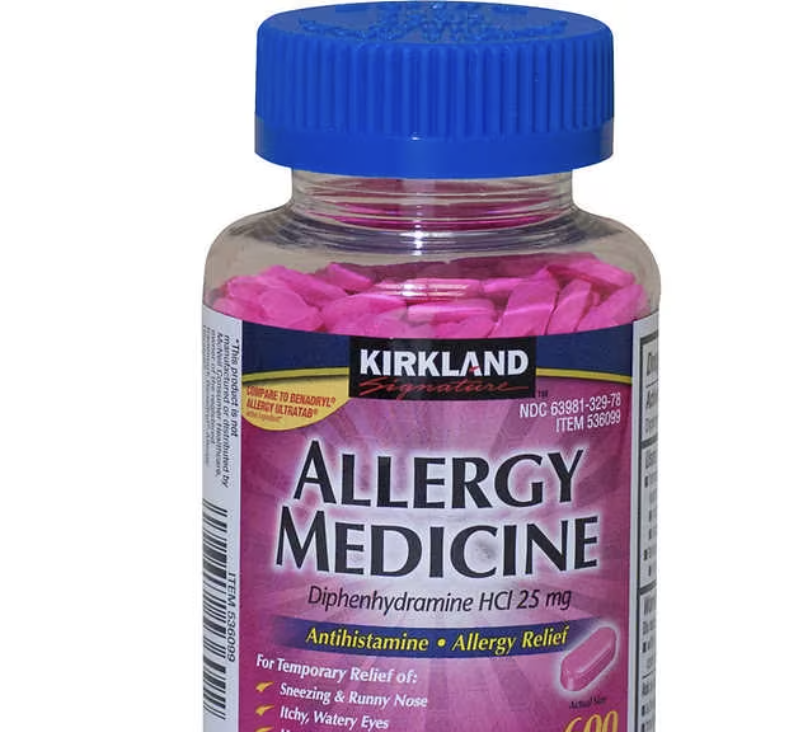 Credit: Costco Business Center
If you have a large family or take medication regularly, you would probably use up the medication before it expired, so you should invest in a bulk buy from Costco. You will pay a fraction of the price you would at the drugstore for way smaller quantities.
Prescription glasses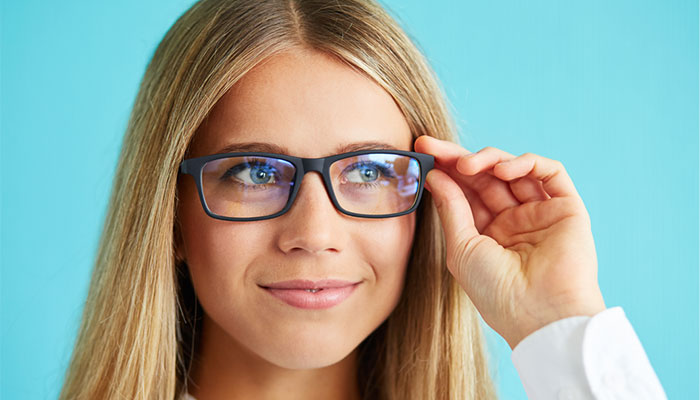 Credit: Costco
Eyeglasses can be pricey, but surprisingly Costco even offers optometry services. If you don't have insurance, Costco Optical may be your best bet for out of pocket prices, and members can receive special discounts for glasses and contact lenses. Get your eyes tested whilst you browse for bulk cereal boxes – you know it makes sense.
Wedding floral arrangements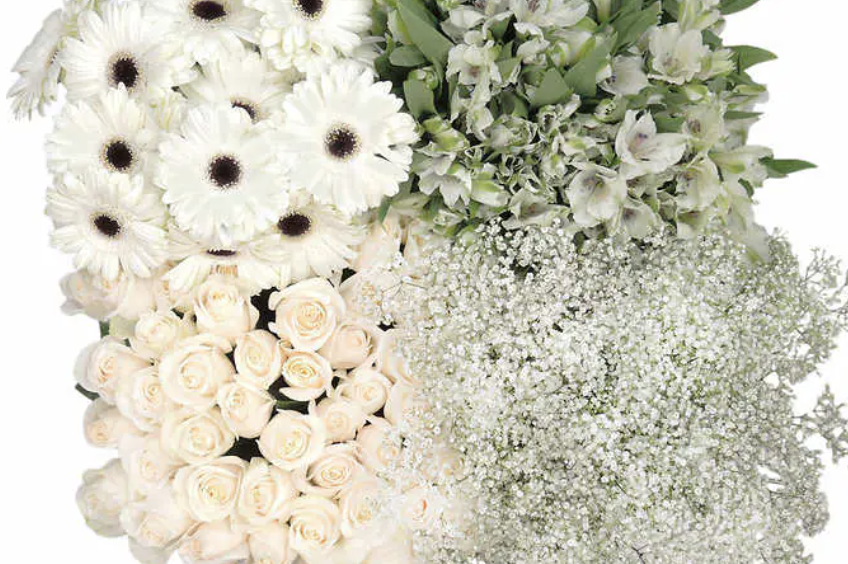 Credit: Costco
Weddings are already so expensive, so save money where you can. You can get flowers, bouquets and full wedding decoration arrangements from Costco for a whole lot cheaper than going to a specialist. The most extravagant pieces can get up to $449, which is still less than other decorators.
Rotisserie chicken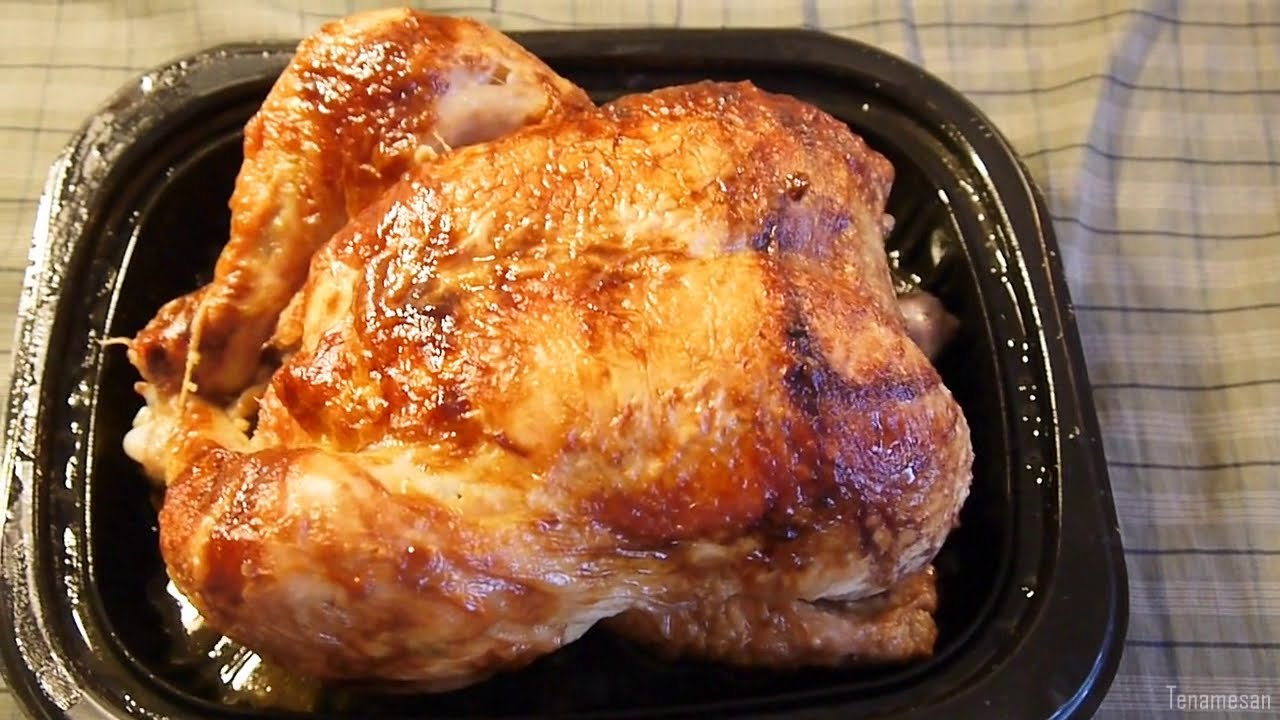 Credit: Tenamesan via YouTube
No MSG or gluten-free, these chickens are amazing for feeding people over the next few days. The entire bird is a steal for $4.99, so carve it up and store in the fridge for tasty dinners or lunches, or even make a great stock to freeze for future dishes.
Athleisure clothes
Credit: The Shopping Lady via YouTube
If you need a new outfit for yoga don't spend $100s at Lululemon. Costco often has bargains for workout and lounge clothes, which compete with the quality from expensive designer brands. Blogger The Blog Tough Nickel claimed they think Costco's bargains are unbeatable when it comes to gym clothes.
Flu shots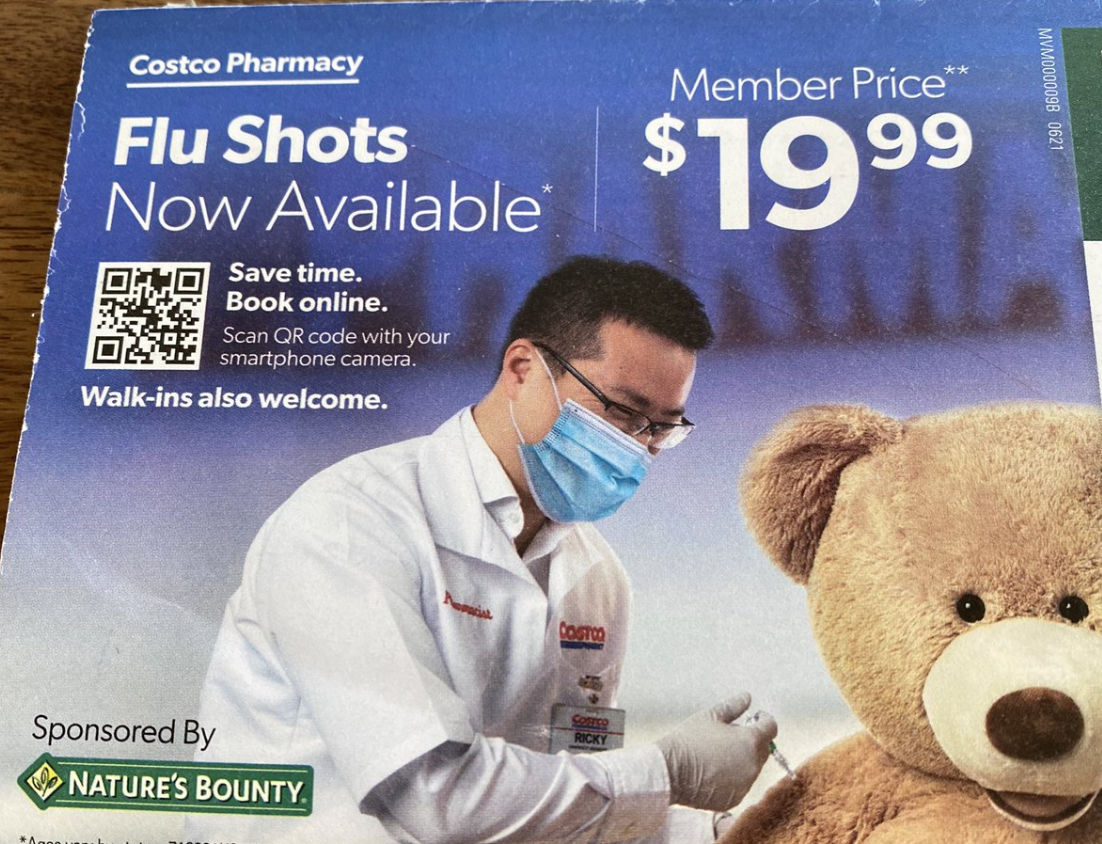 Credit: Brian Frank via X
If you're paying out of pocket this flu season, Costco is your best bet. According to Consumer Reports, they found Costco offers the lowest price for flu shots, compared to other businesses and drug stores. You can get other shots here too, including travel immunizations.
TVs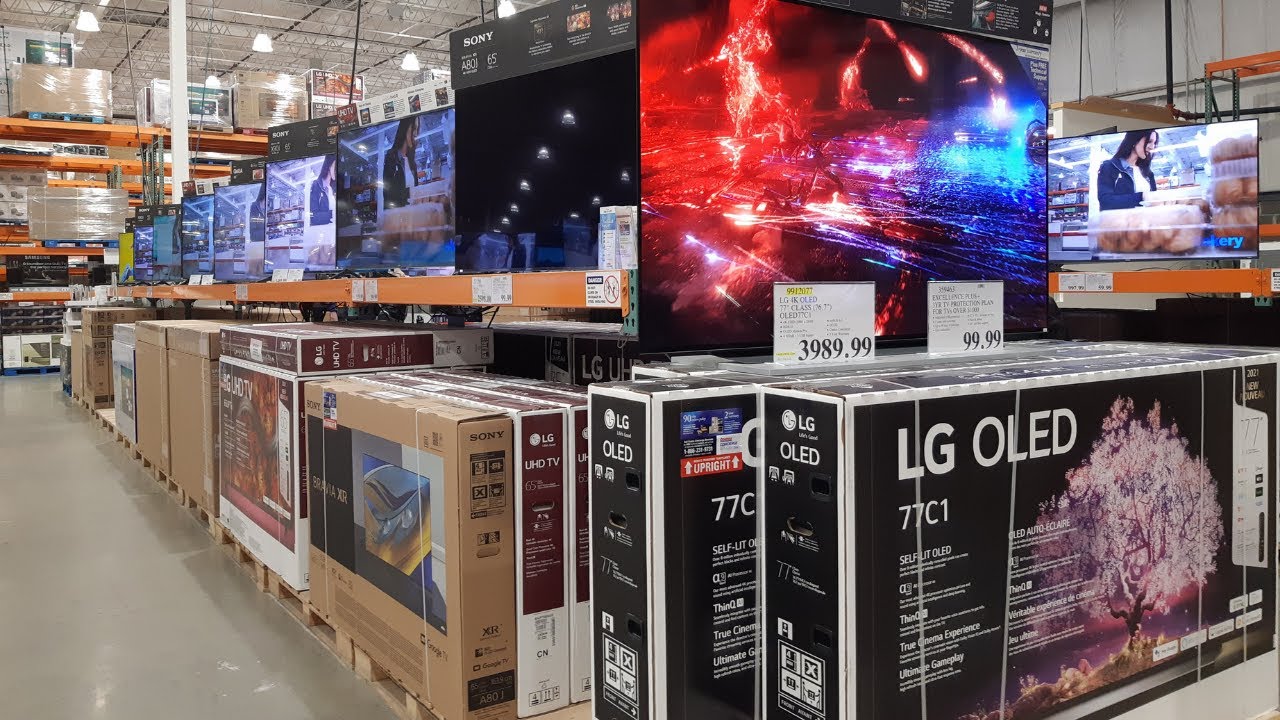 Credit: BECZEL via YouTube
If you're flexible and not stuck on one brand only, you can get a great deal at Costco. When you buy a TV, you don't just get a great affordable price, but also an extended two year warranty. Credit Donkey has ranked Costco above Best Buy and Amazon for both price and warranty, making it unbeatable value overall!
Gift cards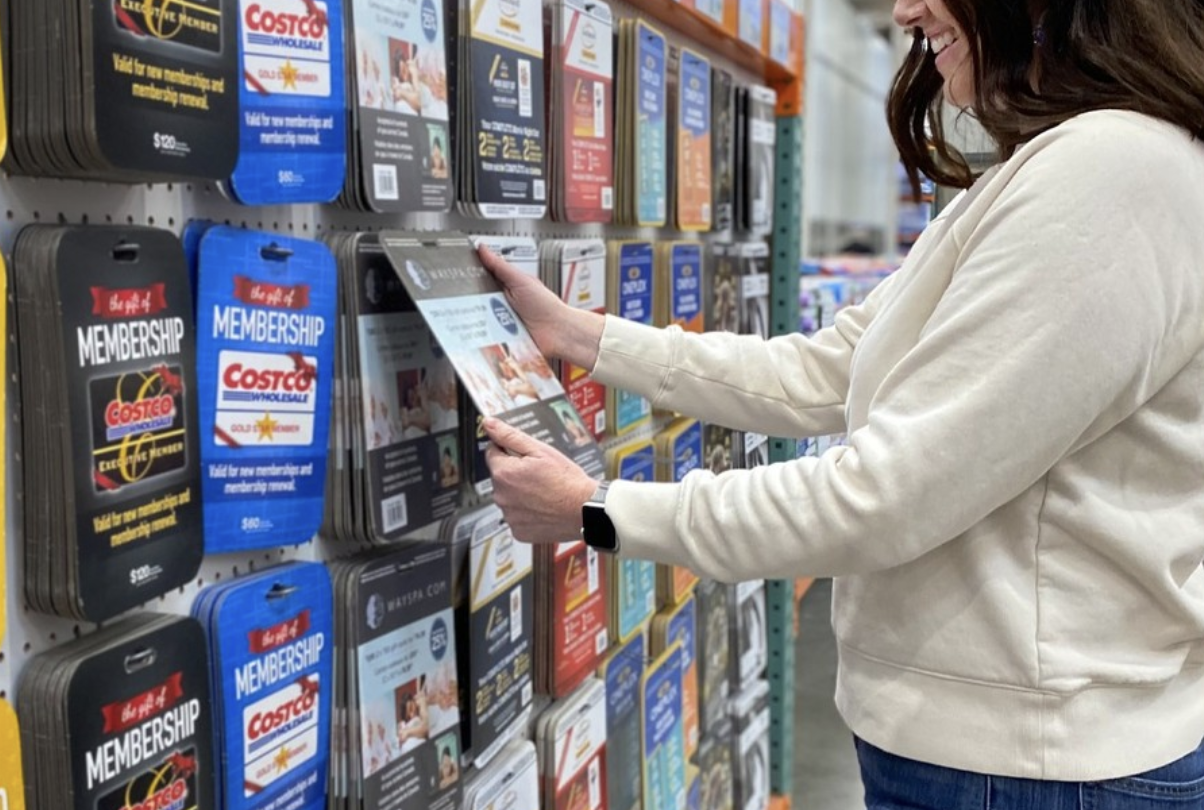 Credit: @costco_canada via Instagram
Costco sells a huge variety of gift cards, for all sorts of establishments. Not only that, they even sell them at a discount on the face value, meaning they make a great gift or even treat for yourself. If you're struggling on what to get a friend for their birthday, grab them a card so they can treat themselves to something that they really want.
Tires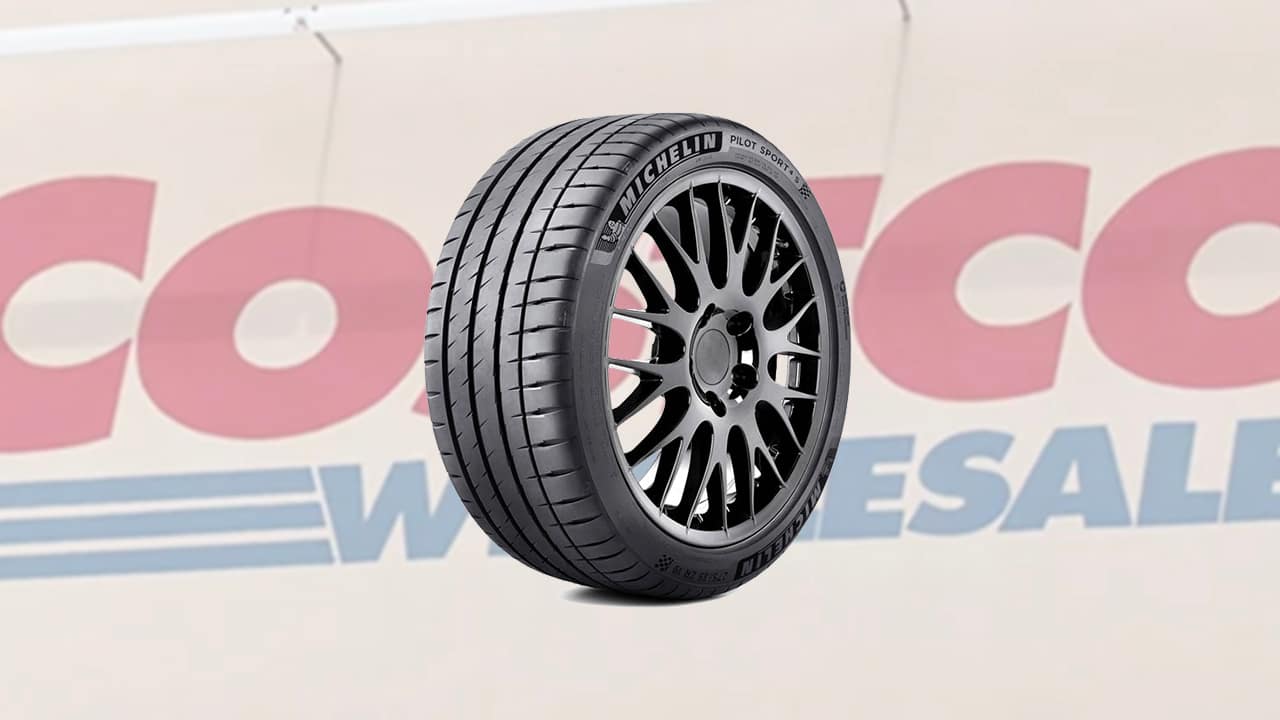 Credit: Taryn Ziegler via Slick deals
You may not get a wide selection to choose from, but it's a no brainer for good tires at a reasonable price. Car issues can easily add up to be an overwhelming price, so take your car to Costco to make it easier. The value price of the tires also includes some services, such as balancing.
Salty snacks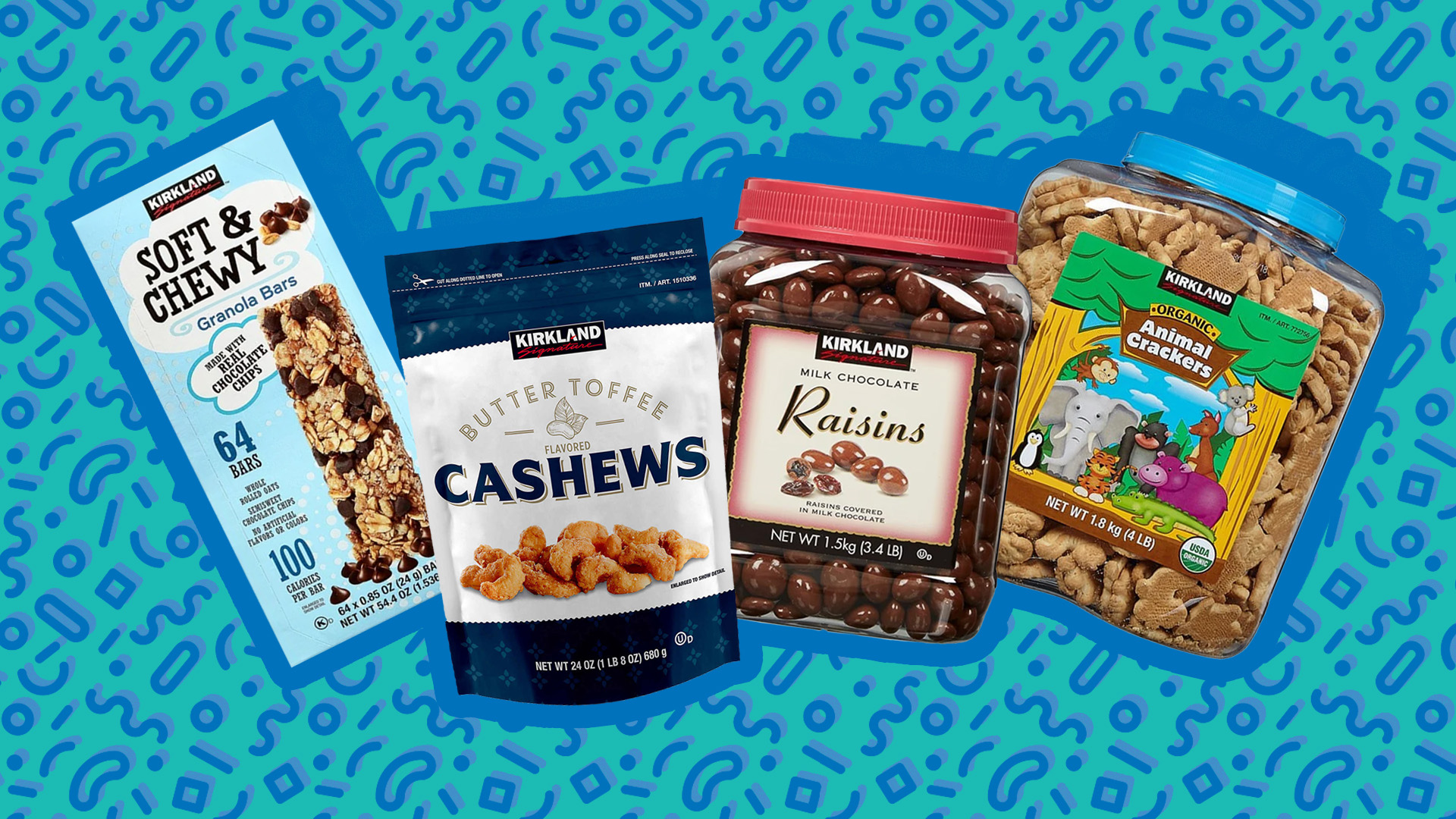 Credit: Justine Sterling via Sporked via Costco Kirkland
Buying lots of snacks in smaller quantities at grocery stores or gas stations can add up. Instead, if you know you and your family are snackers, buy the bulk tubs from Costco. This will save you money and it's also easy to weigh out and portion the snacks in sandwich bags or tubs, to make snack time easier for your kids.
Gas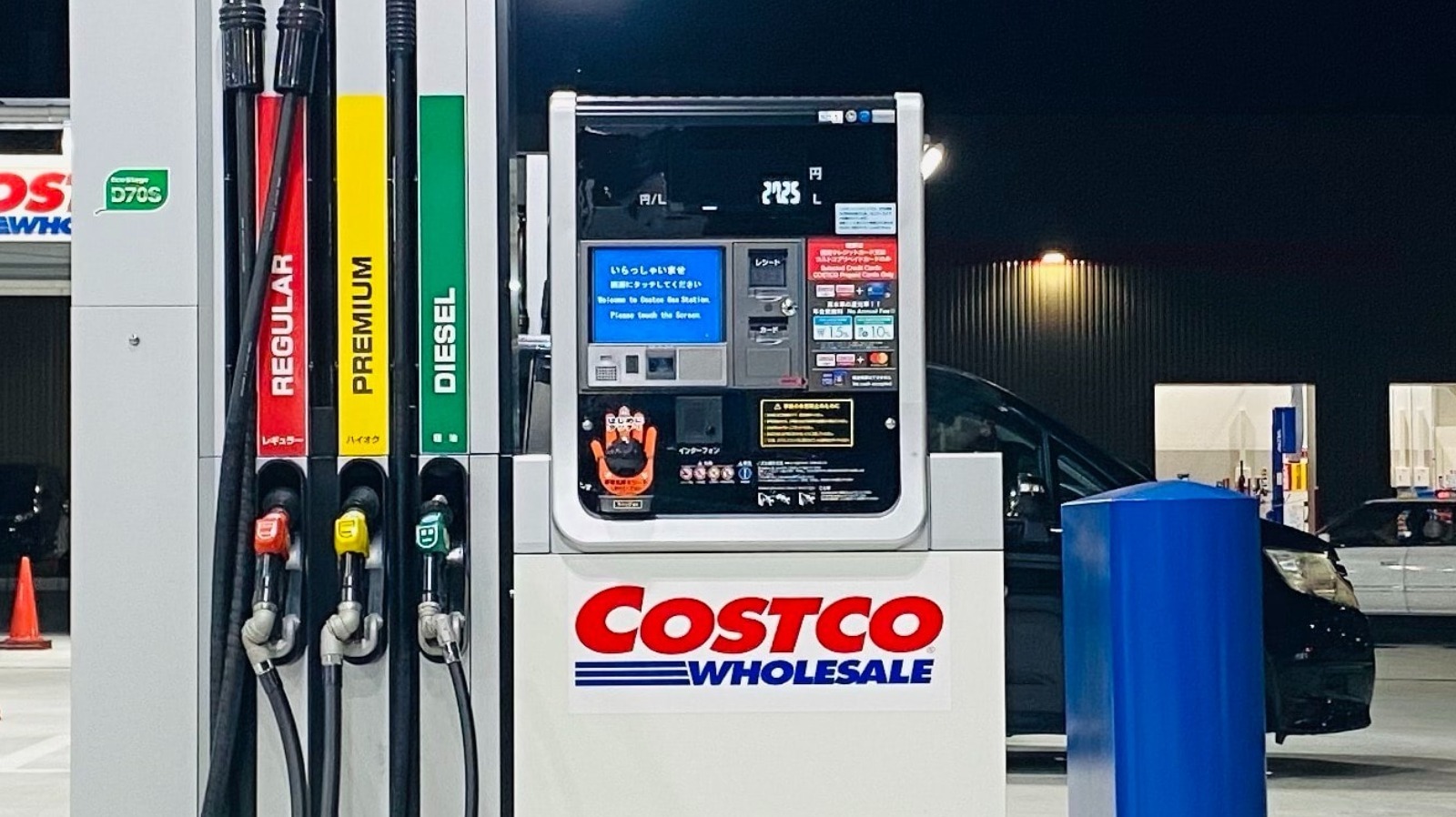 Credit: Taika Ishikawa via Unsplash
Filling up your gas tank at Costco can help you save around 20%. This can be even higher if you have a Costco credit card as they often have money saving deals for gas. This is a great initiative to invest in a Costco membership, especially if you drive a lot for work or errands.
Soap and body wash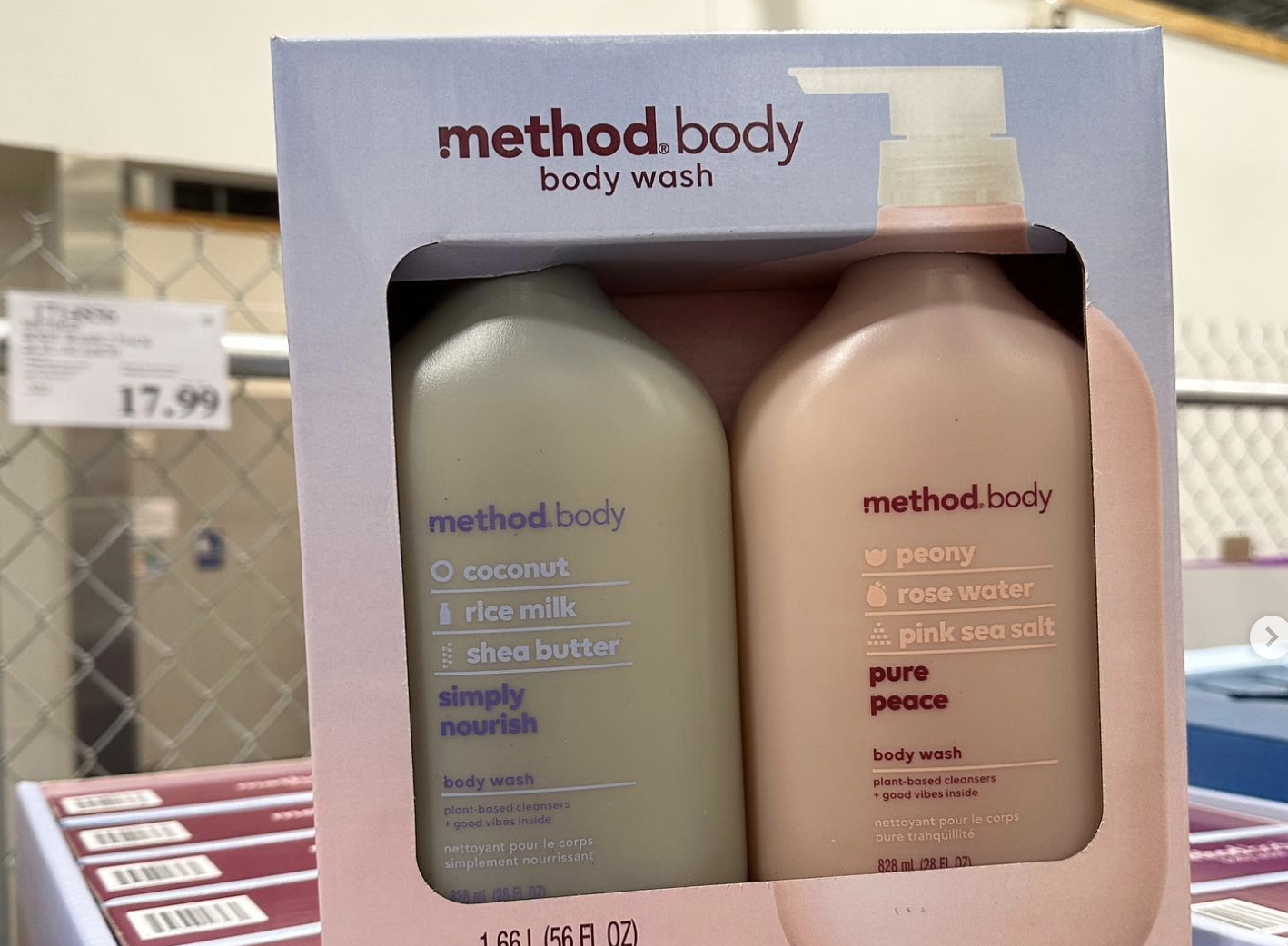 Credit: @costco_doesitagain via Instagram
Costco has ranges for budget and luxury, so they have everything you are looking for. If you're wanting to save money here and there overall start with your soaps and toiletries. The prices for long lasting large bottles of body wash are so much more affordable than if you were to buy in specialist stores.
Pumpkin pie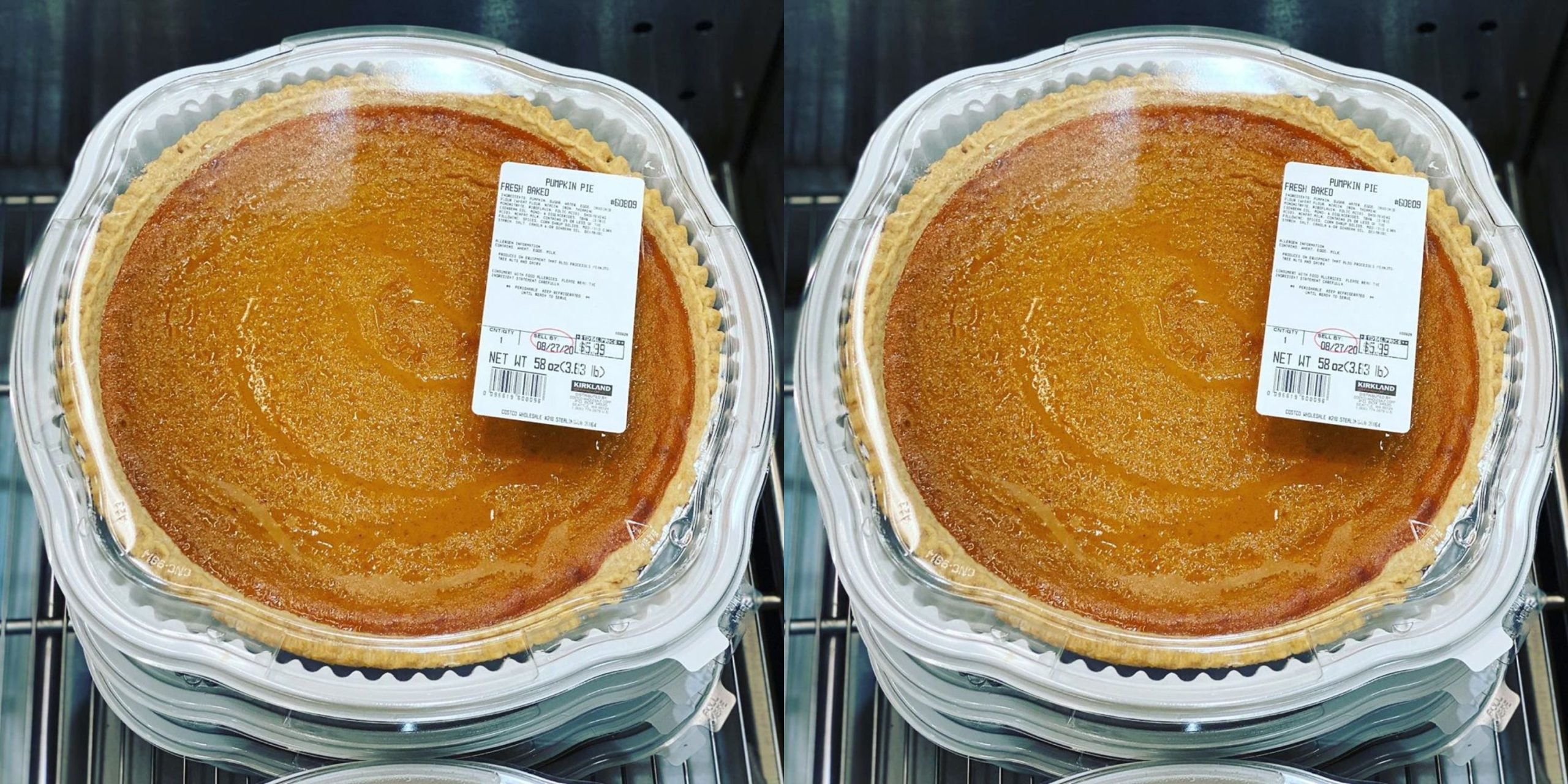 Credit: @thecostcoconnoisseur via Instagram via Delish
The seasonal pumpkin pie from Costco is a bit of a fan favorite. They've used the same recipe since 1987 and the huge 12 inch pie only costs $5.99 and can feed so many people for your cozy fall parties. The pie also freezes super well, so don't be scared of waste.
Eggs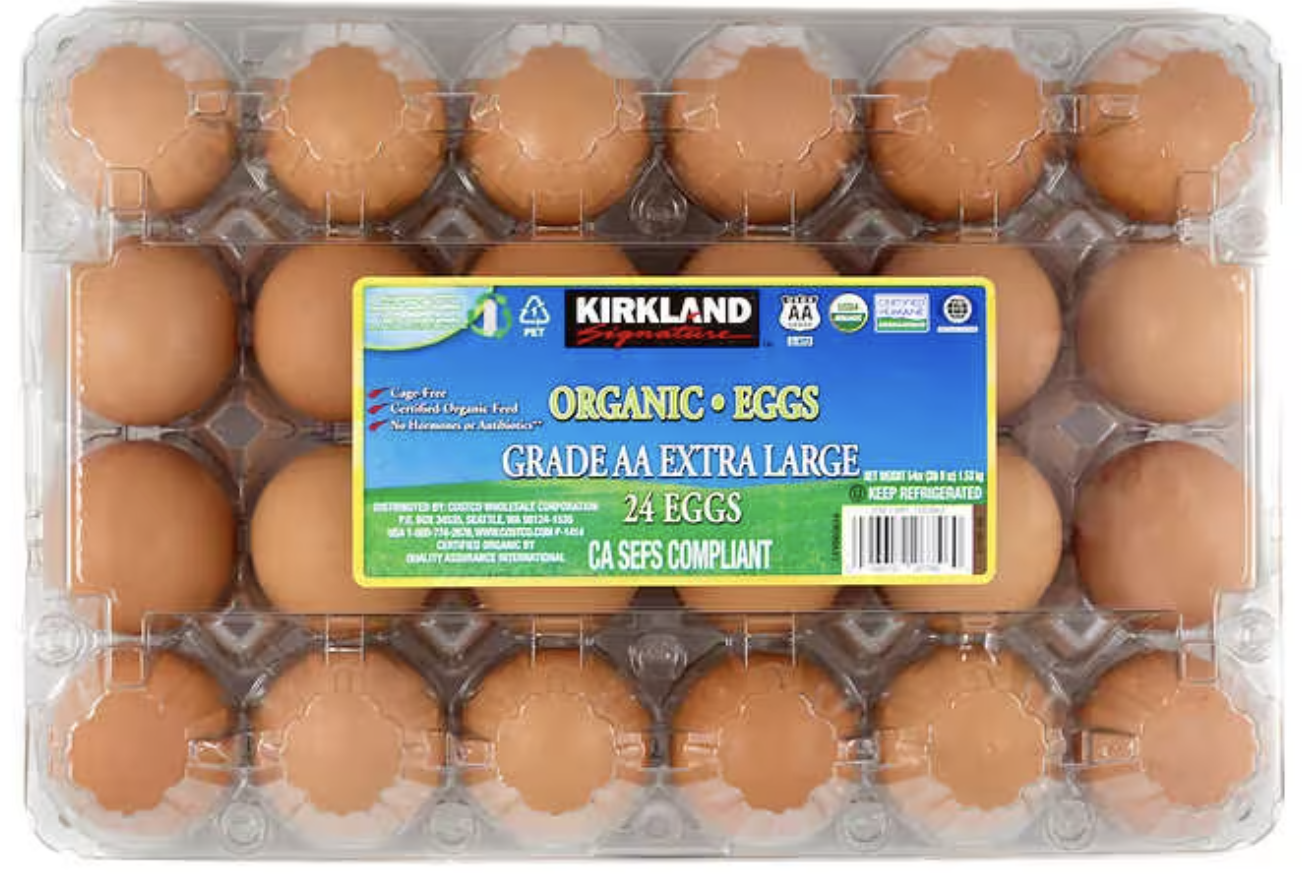 Credit: Costco Business Center
Compared to your neighborhood grocery store you will save around 34% on 18-count egg prices. Those with big families, gym goers or bakers should get their eggs from Costco, as they offer pretty big quantities for way more reasonable prices. Eggs usually have a decent shelf life too, so don't be put off by the large amounts!
Almond butter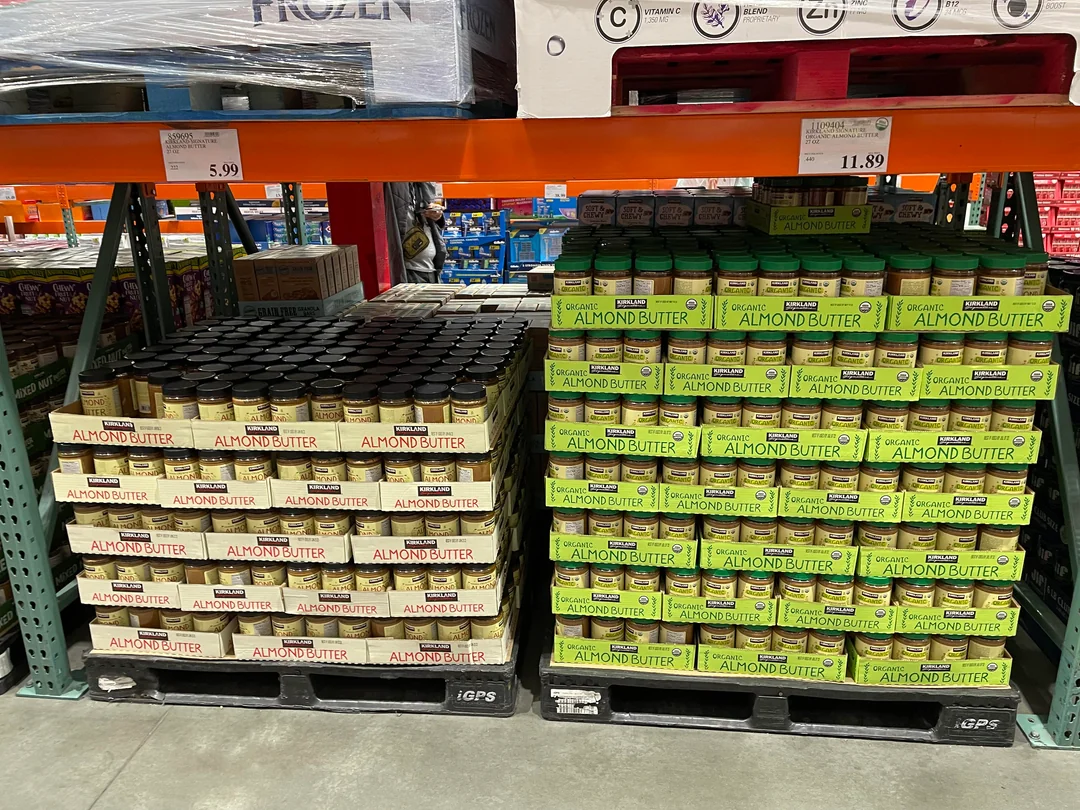 Credit: JJPinkies via Reddit
The trendier sister to peanut butter, almond butter can be expensive in certain stores. If you're especially looking for organic almond butter, Costco is the best place to get it. They offer it at a way more affordable price than other health or grocery stores, so be sure to stock up whilst you're visiting.
Shampoo and conditioner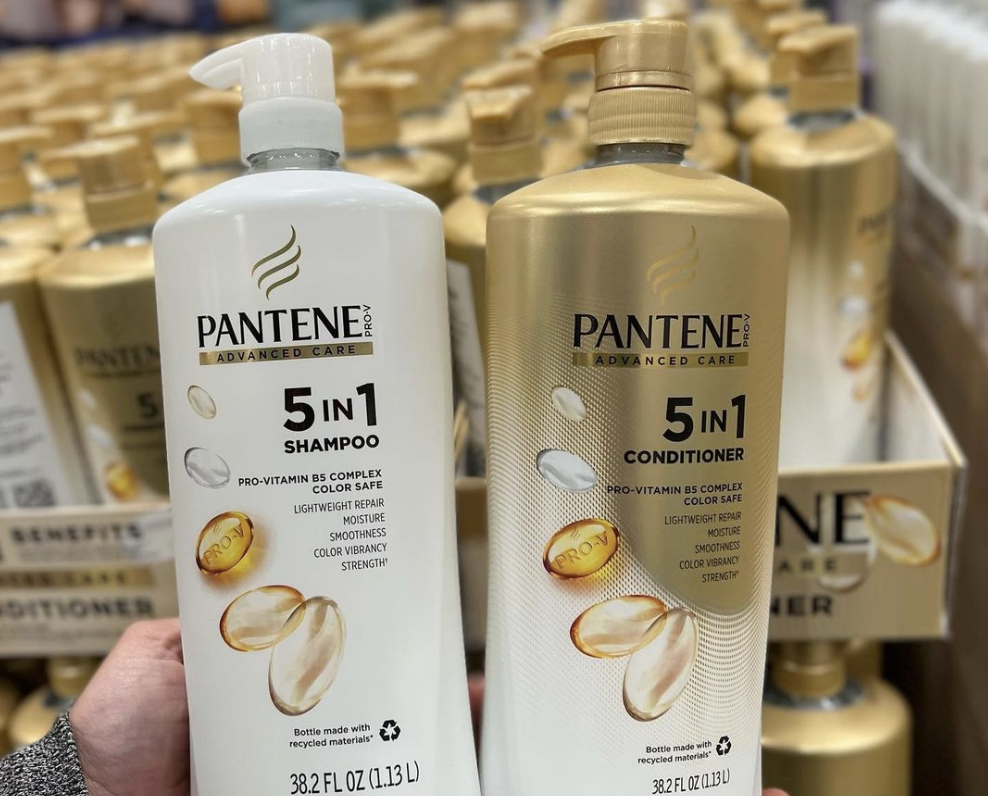 Credit: Costco Buys via Facebook
You can get these items in bulk very easily at Costco, for a way more affordable price than at the grocery or drugstores. It's also pretty handy to buy in large amounts because the products don't go bad! Even if you don't have a large family eyeing up your cosmetics, they can even be used to fill mini travel bottles for vacations.
Sheet cake
Credit: watermelonmoriah via reddit
If you've been to a large party or gathering, there was probably a Costco sheet cake being served. Costco is known for their great bakery items, particularly their cakes, as they are great quality and affordable for the size. If you have an event, buy a sheet cake and decorate it yourself for a personal touch.
Peanut butter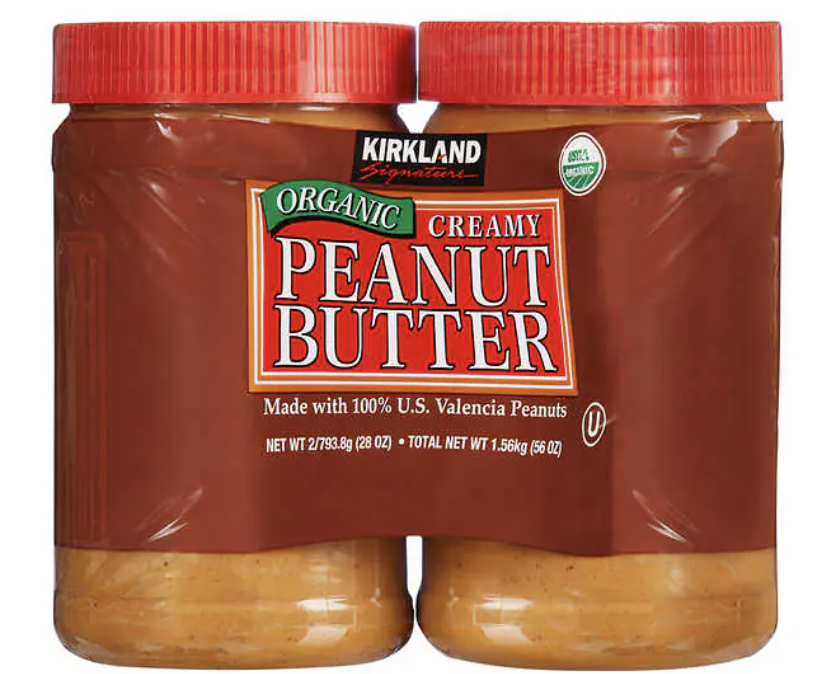 Credit: Costco Wholesale
If you have a family who eats jars of the stuff, you should start getting it from Costco. They sell them in twin packs as well as large tubs, so you can always have a stock supply in your pantry. The amount you get, even when organic, is much more affordable at Costco than at grocery stores.
Dog food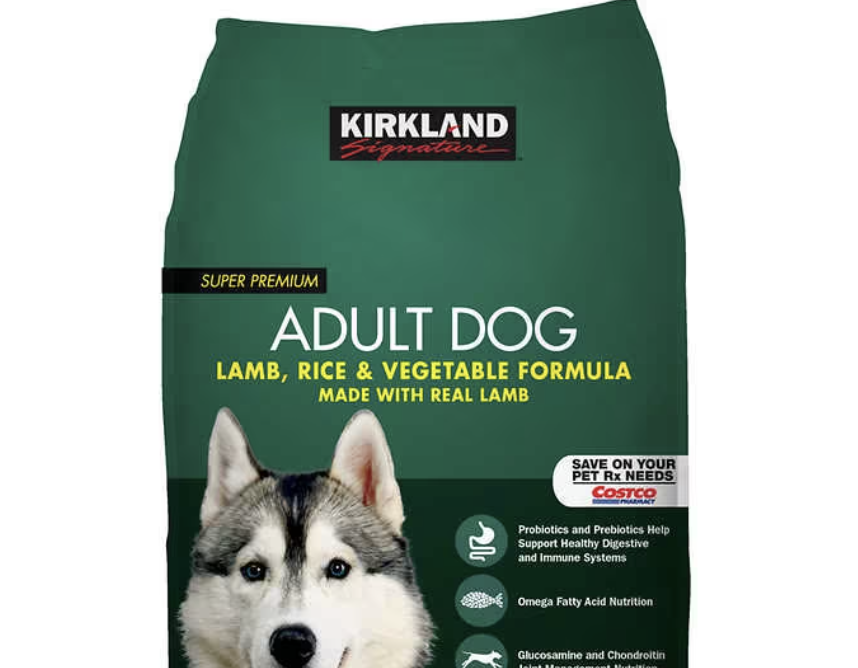 Credit: Costco Business Center
We want the best for our pets, but their food can be pricey. Costco offer huge sacks of kibble that's great in quality and price. It's easier to buy it in bulk and store it in an airtight container for when you need to feed your pet, rather than the tiny bags or tins you get from pet stores or grocery stores.
Pesto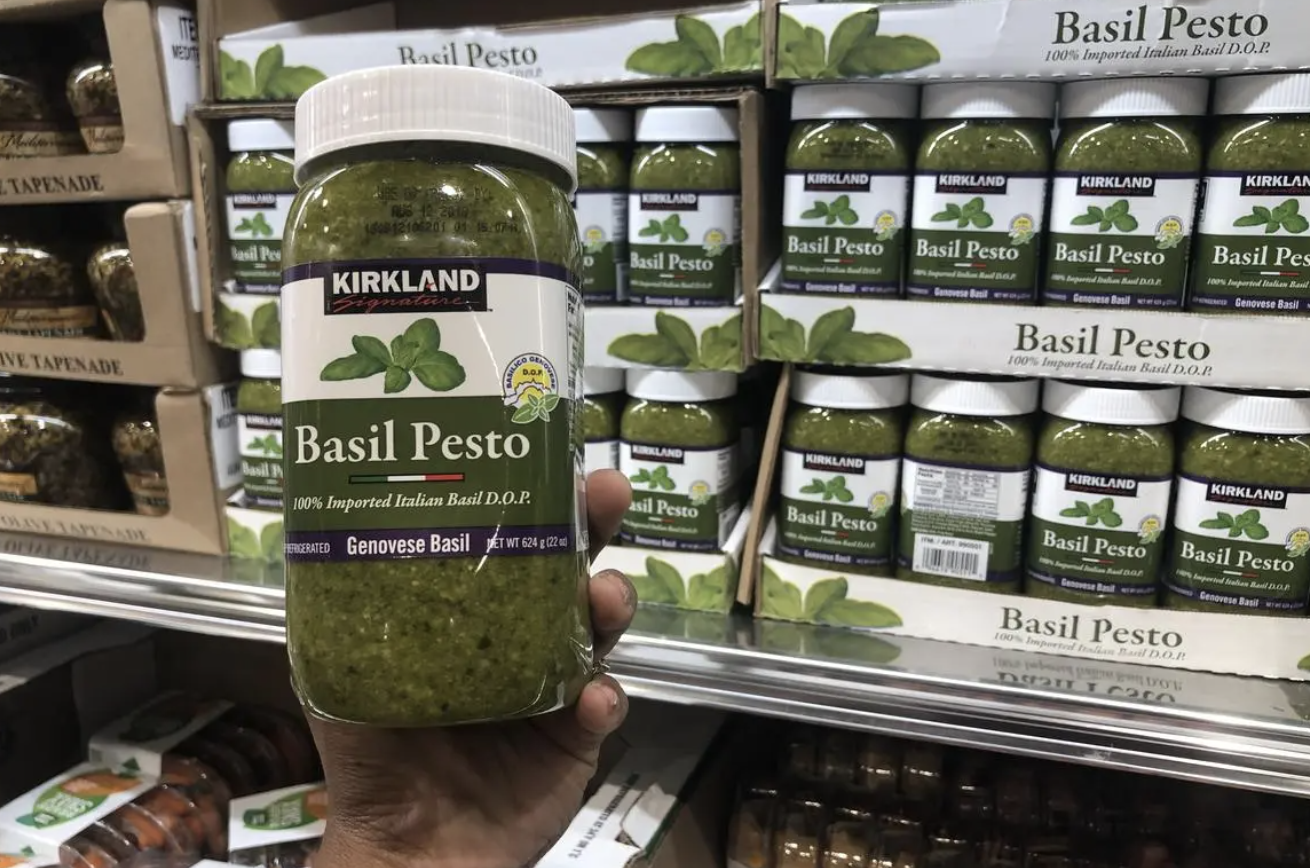 Credit: Lina via Hip2Keto
Pasta lovers rejoice, because you can get a vat of delicious basil pesto from Costco. Many customers swear by Kirklands imported Italian range and the Genovese basil pesto is no exception. Fresh pesto or other imported pesto can cost a pretty penny from grocery stores.
Bacon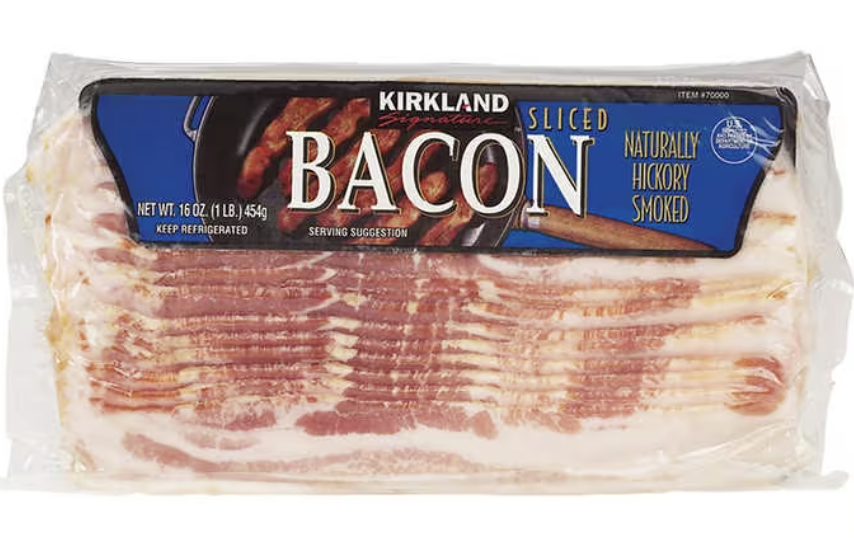 Credit: Costco Business Center
Kirklands signature brand is the way to go for bacon lovers. You can get a pound of delicious smoked bacon, for way less than if you were buying it elsewhere. Reviews of the product are super positive and many people just can't believe how affordable it is for the amount and quality you get.
Milk chocolate almonds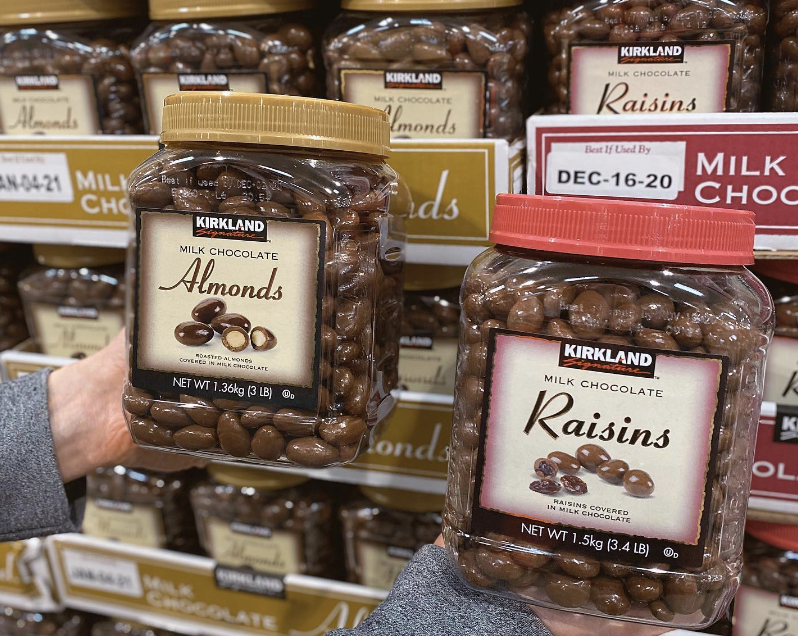 Credit: Costco Buys via Facebook
So many people love these little snacks and they're so popular in stores they often sell out. They have great reviews online too so it's no wonder more and more people are trying them out. They come in a huge tub, so they will last you and your family a while if you grab some on your next trip.
Wine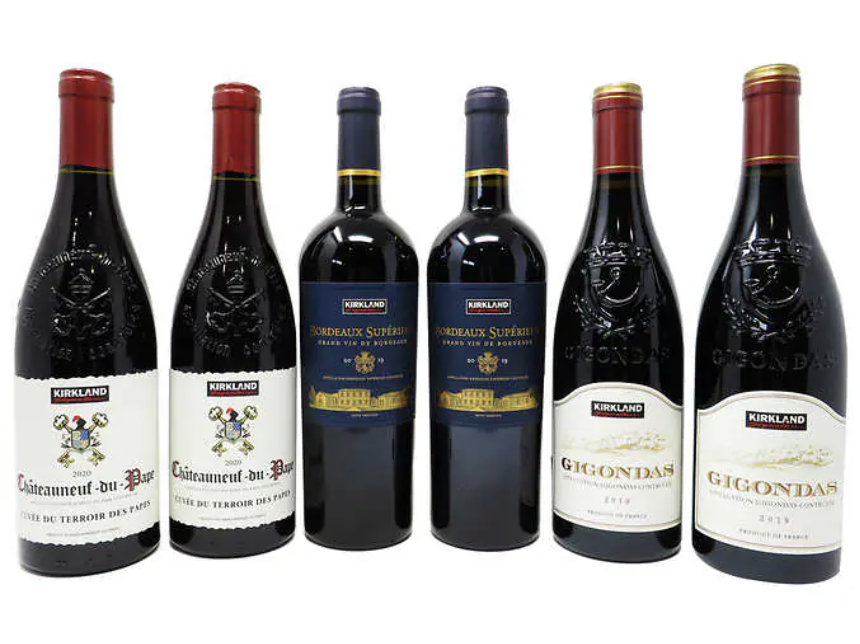 Credit: Costco Wholesale
Costco has a huge selection of wine and at great discounts. If you're looking to cater for a party or even bring some to a potluck, check out Costco's deals first before you head to any liquor store. Kirkland signature Rioja Reserva 2018 is a popular choice at the moment.
Smoked salmon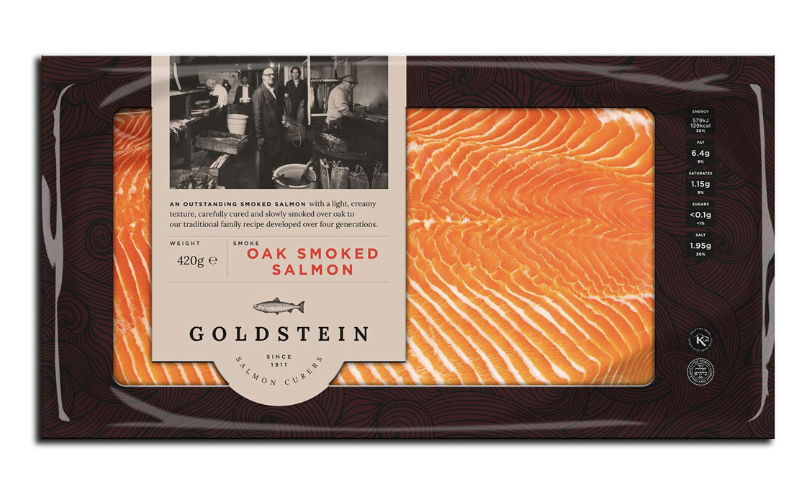 Credit: Costco
Another product with great reviews, Costco's smoked salmon is delicious and reasonably priced. If you're wanting to stock up your freezer or make some dishes for meal prep, grab some filets or slices on your next trip. They also have a few different ranges differing in prices for you to choose from.
Chocolate chips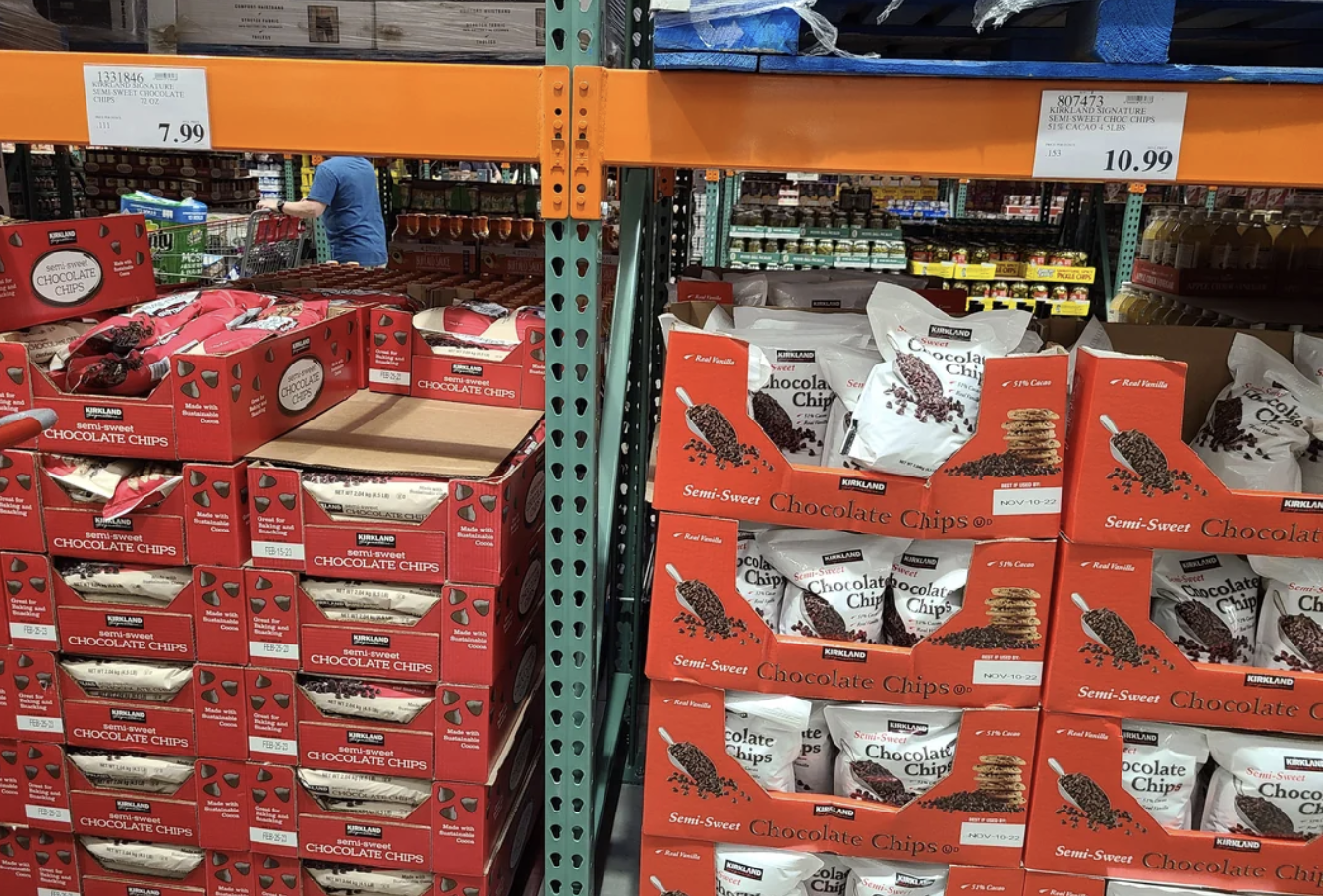 Credit: glass_and_bolts via Reddit
These are always needed in bulk if you love baking or run a business. Kirkland's semi-sweet chocolate chips are popular as they are great tasting but not overpriced, even for a 4.5 pound bag. Their reviews online say they have a rich chocolatey flavor without being too sweet or fake tasting.
Spices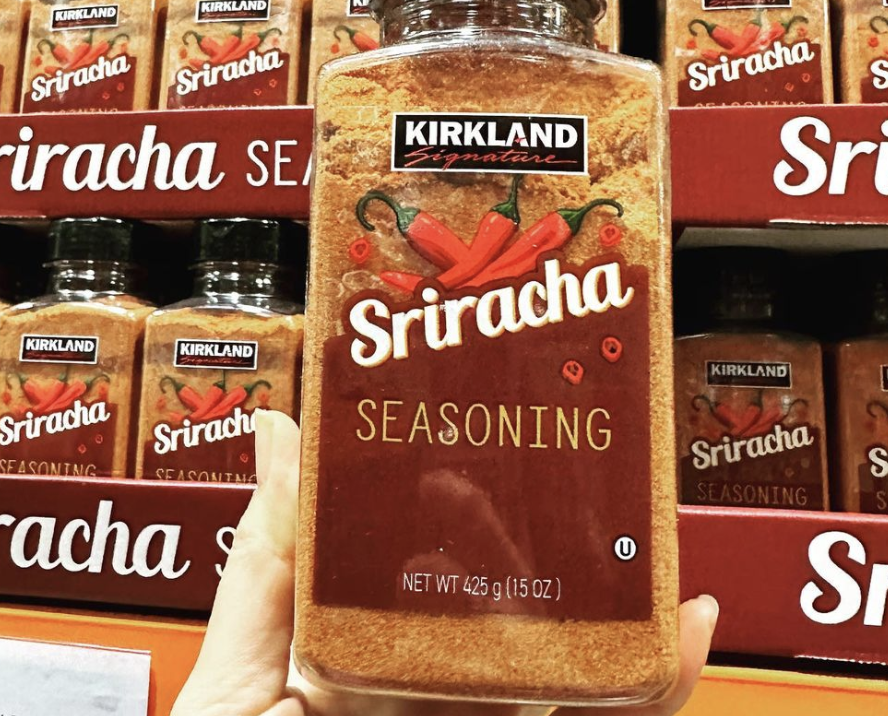 Credit: @costcohiddengems via Instagram
Fill up your spice rack with ease, because Costco has every kind you could ever need. Bulk buying spices is always a great idea, especially if you're constantly cooking for many people, and it's cost effective too. Costco has its own Kirkland ranges on offer but also other name brands too.
Pizza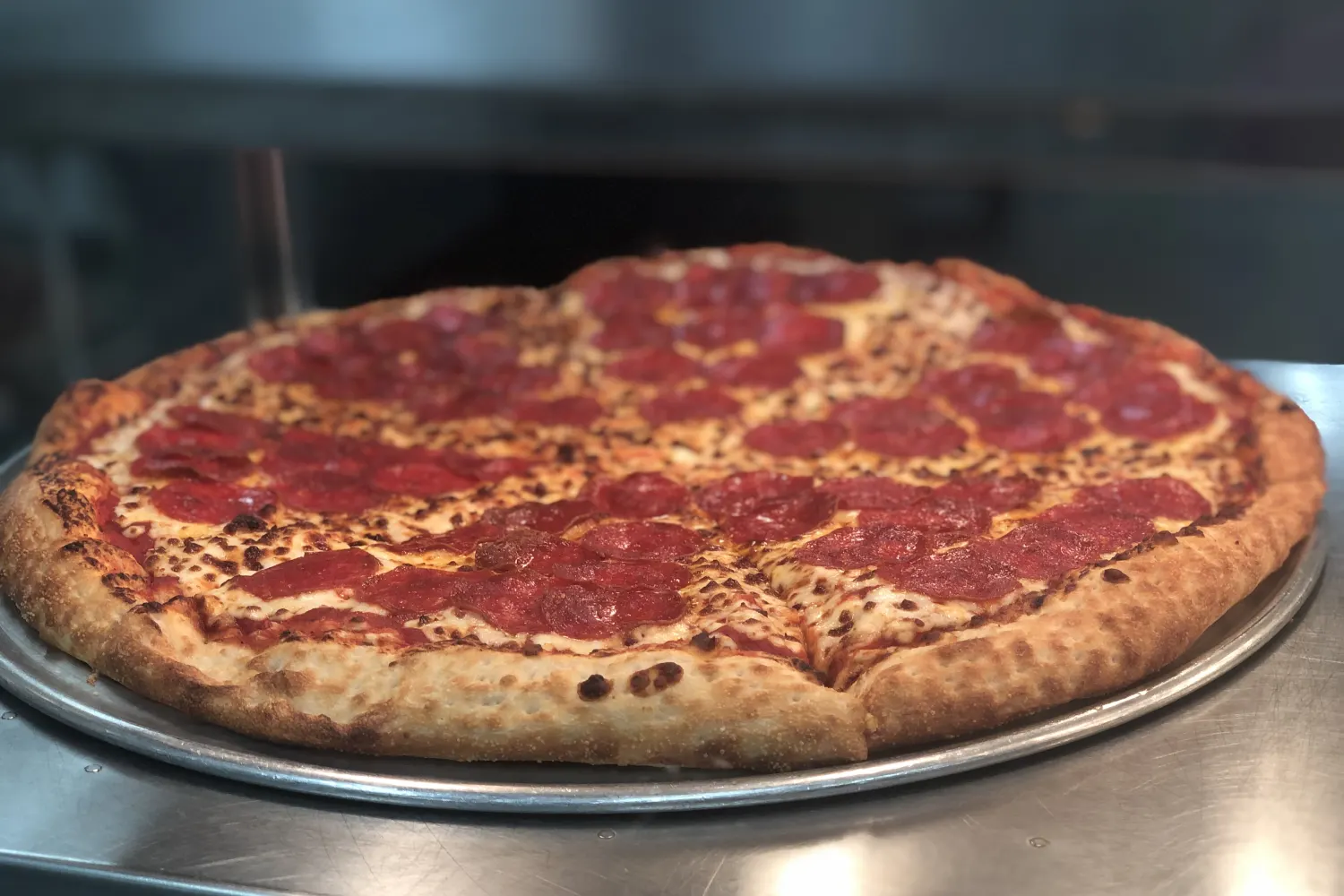 Credit: Katie Workman via The Kitchn
The food court at Costco is super popular for their affordable food, but their pizza is on another level. At $9.95 you can get a large pizza, and large is LARGE. This pizza can very easily feed a family of four and, for that price, it's a no-brainer what you should get for dinner tonight.
Coffee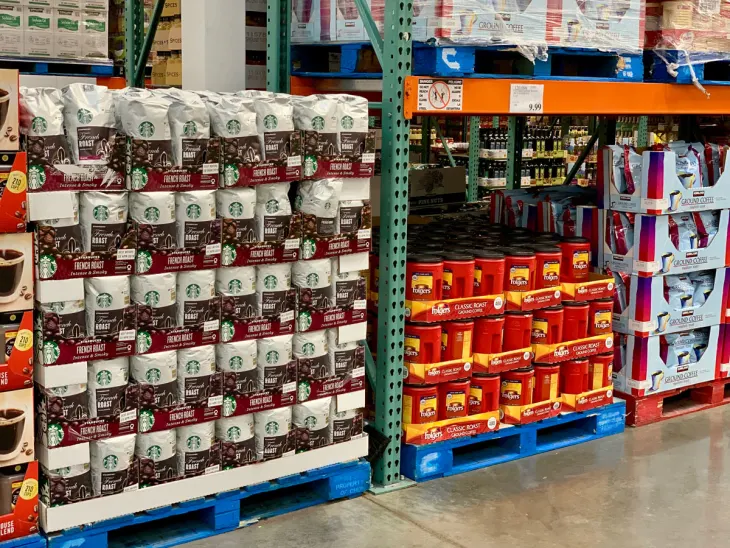 Credit: Heather McClees via The Kitchn
Skip the expensive Starbucks trips every morning and brew your own coffee at home. Costco offers a huge range of ground coffee and beans, so you can definitely find a taste that suits you. Buying grounds in bulk will save you so much money as you won't be spending $5-7 dollars every time you want a coffee.
Cleaning products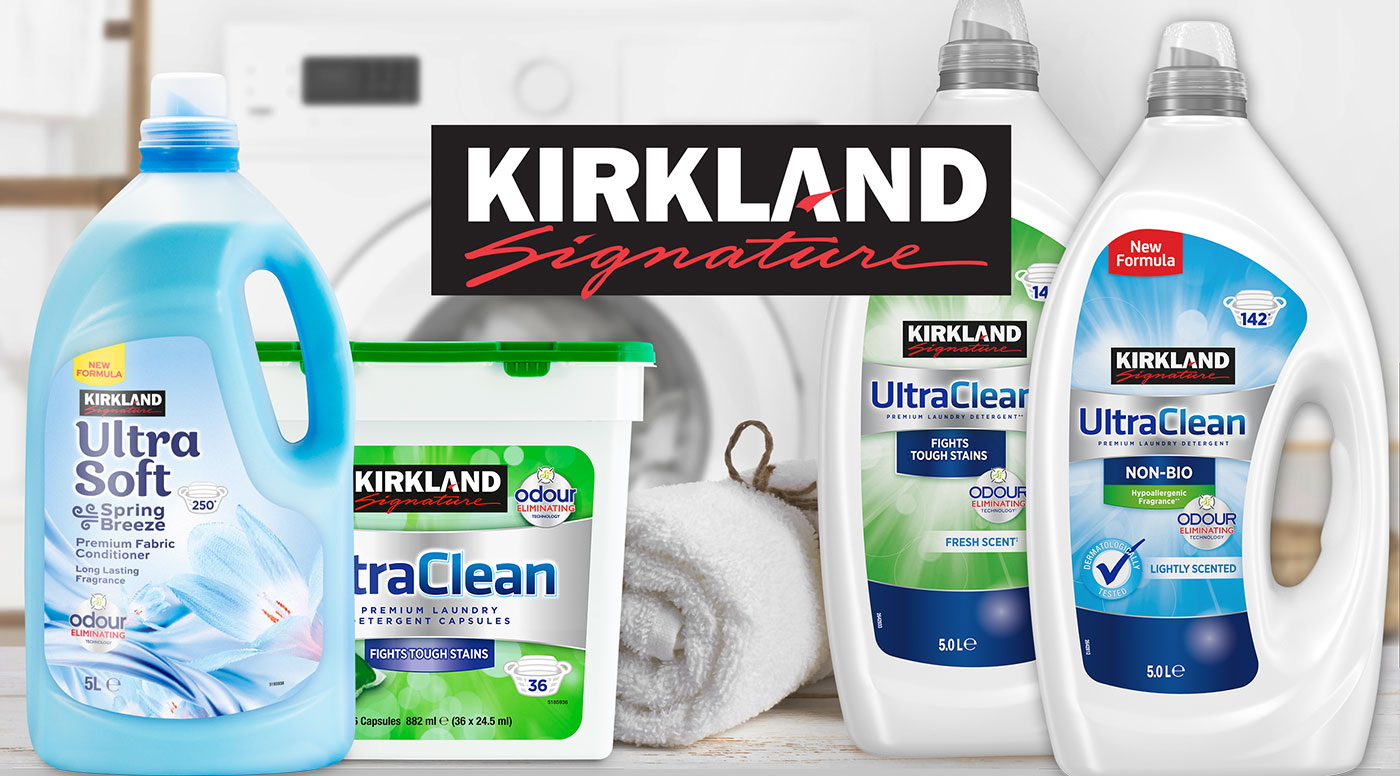 Credit: Costco
Instead of paying the mark up prices that grocery or home stores add to their products for convenience, grab yours at Costco. Wipes, bleach and sprays are all much more affordable and you can stock up on things you will use a lot much easier, like trash bags and dishwasher tablets.