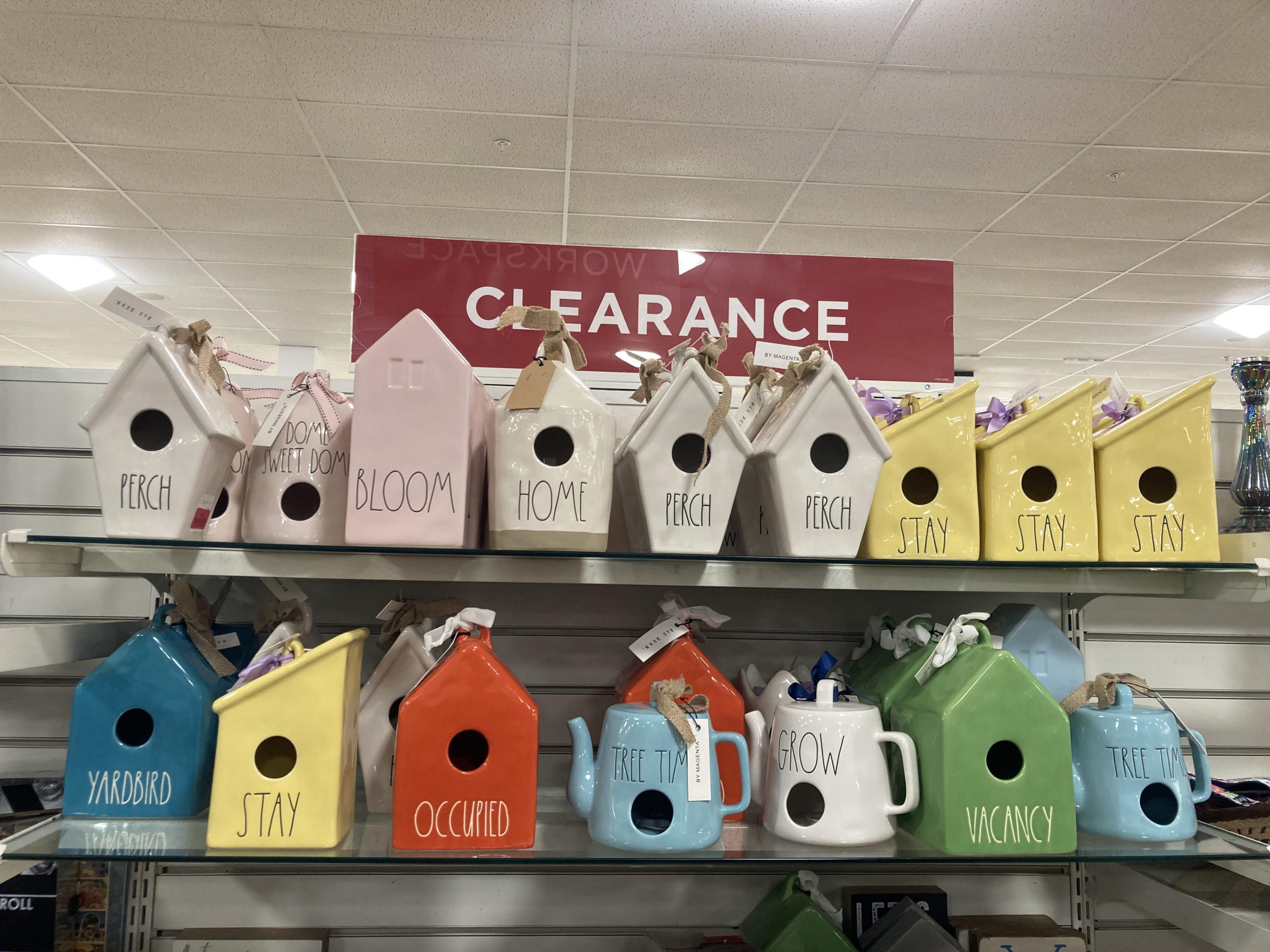 Credit: u/Strawberrycow666 via Reddit
Bedding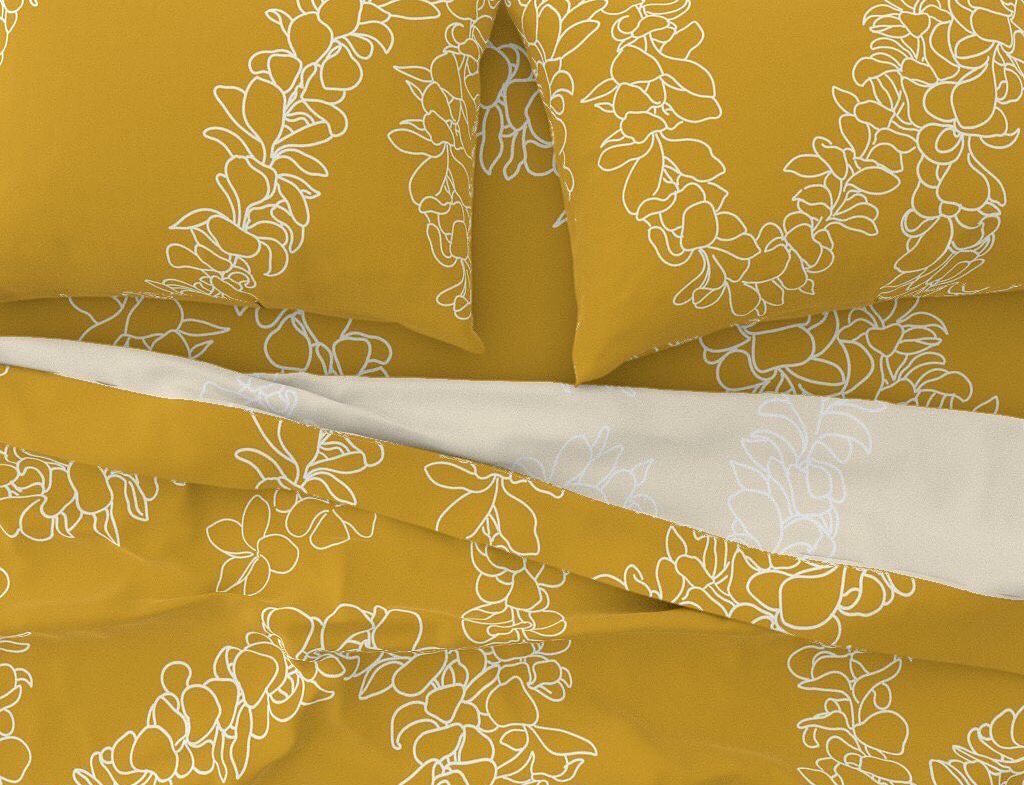 Credit: @hnldesign via Instagram
When it comes to bedding, you don't want to go for the cheapest option. Sheets, blankets, pillow cases, and duvet covers found at HomeGoods are all of poor quality, with scratchy, irritating fabrics that'll keep you tossing and turning all through the night. Spend out and watch your sleeping habits improve.
So-called fine art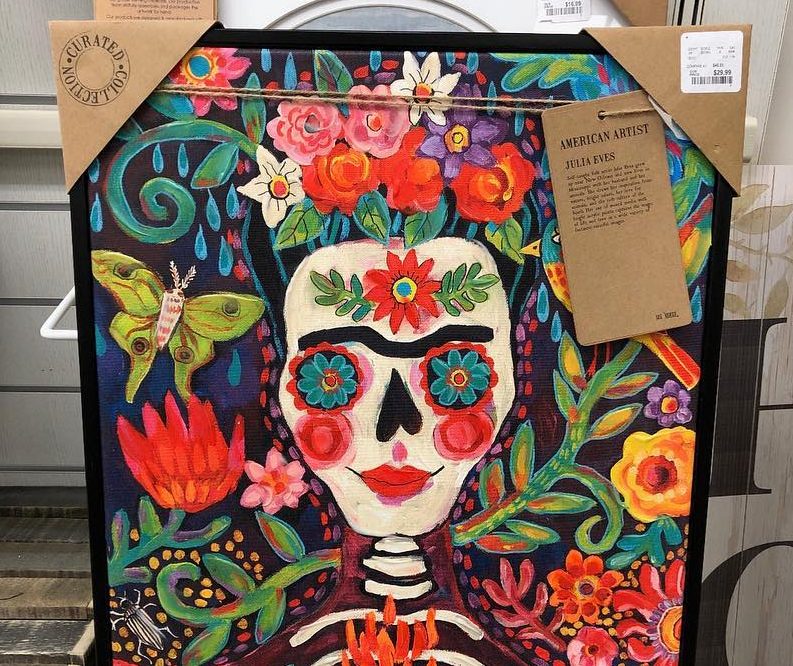 Credit: @evesjulia12 via Instagram
HomeGoods dedicates a lot space to its art collection – though you're unlikely to find anything of value. If a design calls out to you, by all means, add it to your cart. However, if you're seeking coveted pieces created by famous artists, you'll be sorely disappointed.
Baskets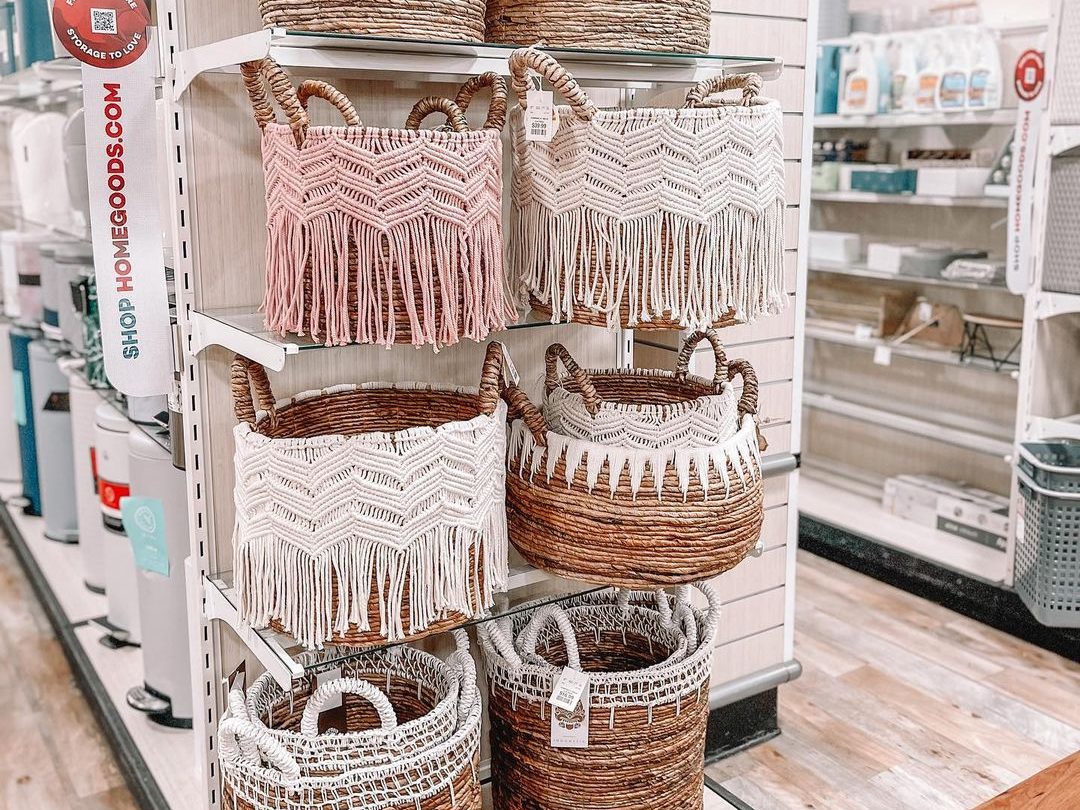 Credit: @retailtherapymom via Instagram
The baskets sold at HomeGoods look appealing, featuring unique designs you can't find anywhere else. Unfortunately, these baskets end up buckling and breaking in no time flat, with their doily designs fraying within months of purchase. If you're using them for decoration, they should be okay. For practical use? Not so much.
Large furniture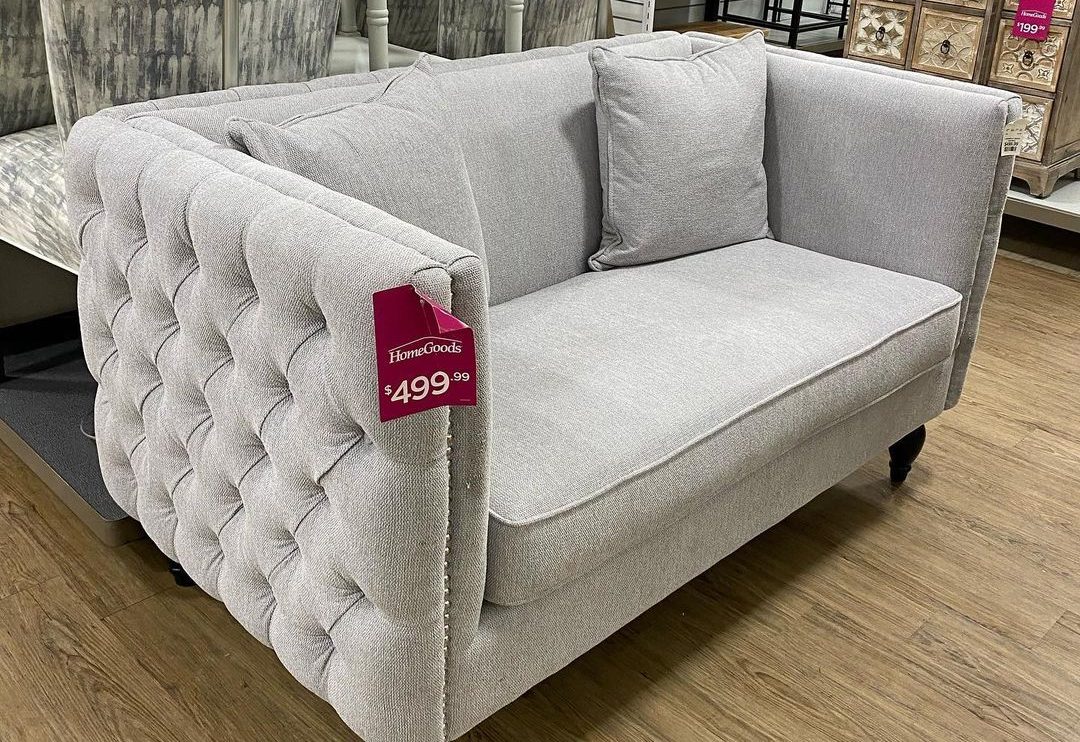 Credit: @patty_homedecorfinds via Instagram
There are some beautiful, unique pieces of furniture available at HomeGoods. However, finding a matching set can prove to be quite the task. You're better off buying a set that's already together as opposed to endlessly trying to find pieces that mirror each other with little success.
Dinnerware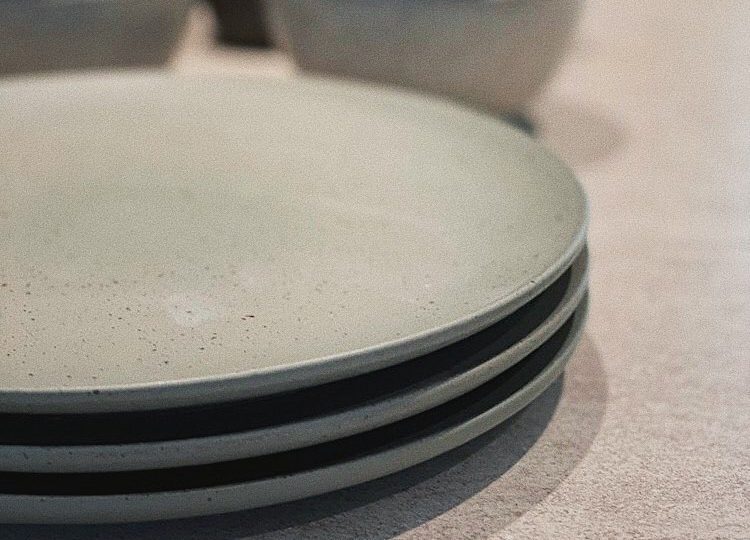 Credit: @cottodesigns via Instagram
You should avoid purchasing dinnerware from HomeGoods. Not because of poor quality but because, like furniture, it's almost impossible to find matching sets. Rummaging through endless plates and bowls in order to match-make may give your home a rustic appeal, but it's far easier to buy a matching set in the first place.
Batteries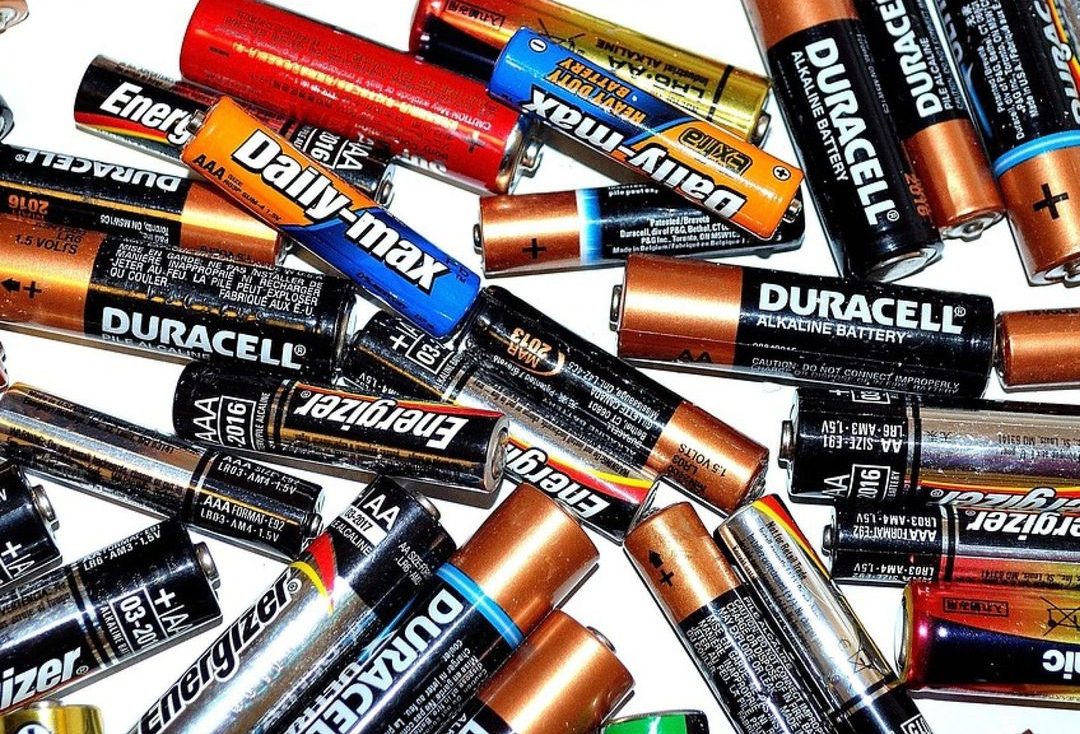 Credit: @hillingdoncouncil via Instagram
Every now and then, HomeGoods stocks up on batteries. However, you need to pay close attention to which type of battery you're purchasing. If it's a brand you've never heard of, it's best to steer clear of the product – it'll only run out of juice after a week or two of use.
Herbs and spices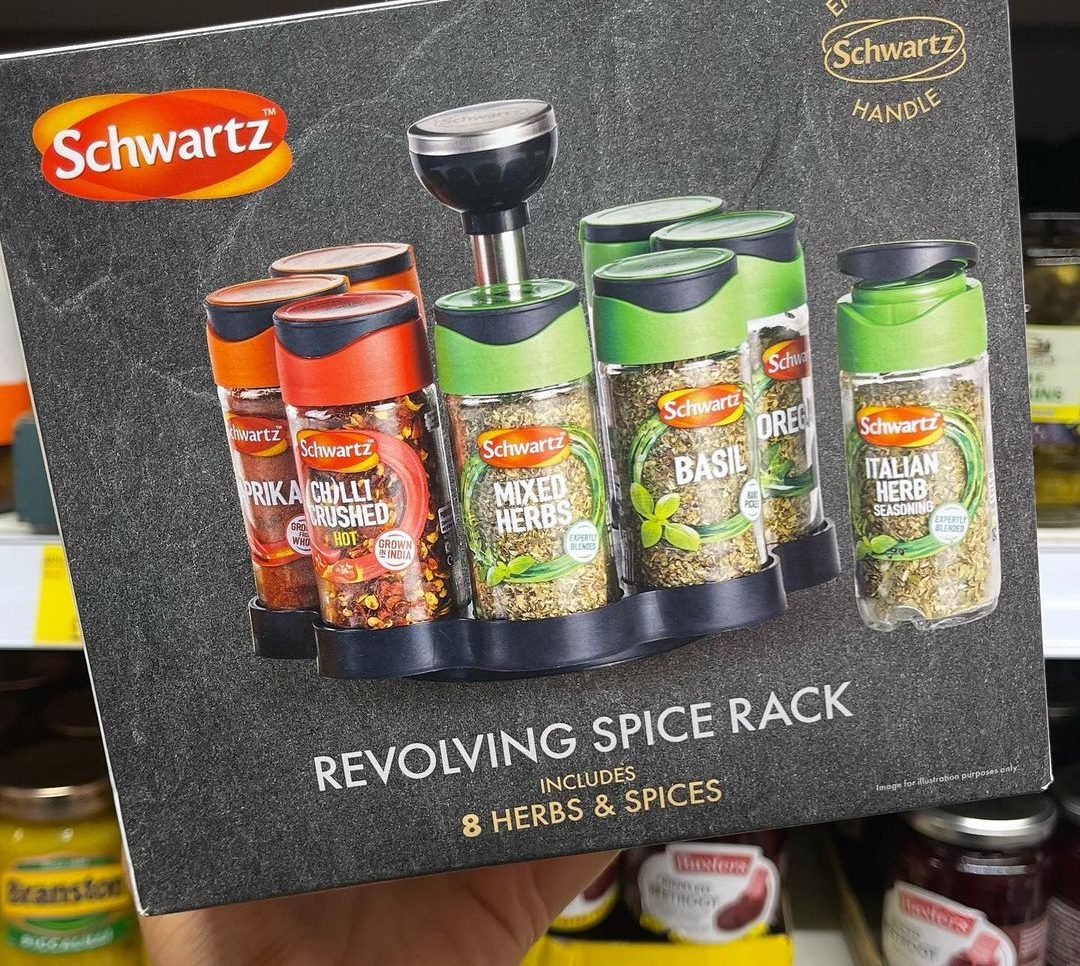 Credit: @chloephillips_sw via Instagram
If you're looking for flavor, you're better off buying your spices elsewhere. While you may be able to snatch up a bargain – they often sell spices alongside a stylish spice rack – the flavors leave much to be desired. It's also worth checking the dates on these herbs, as often they're approaching the end of their shelf life, decreasing their potency.
Food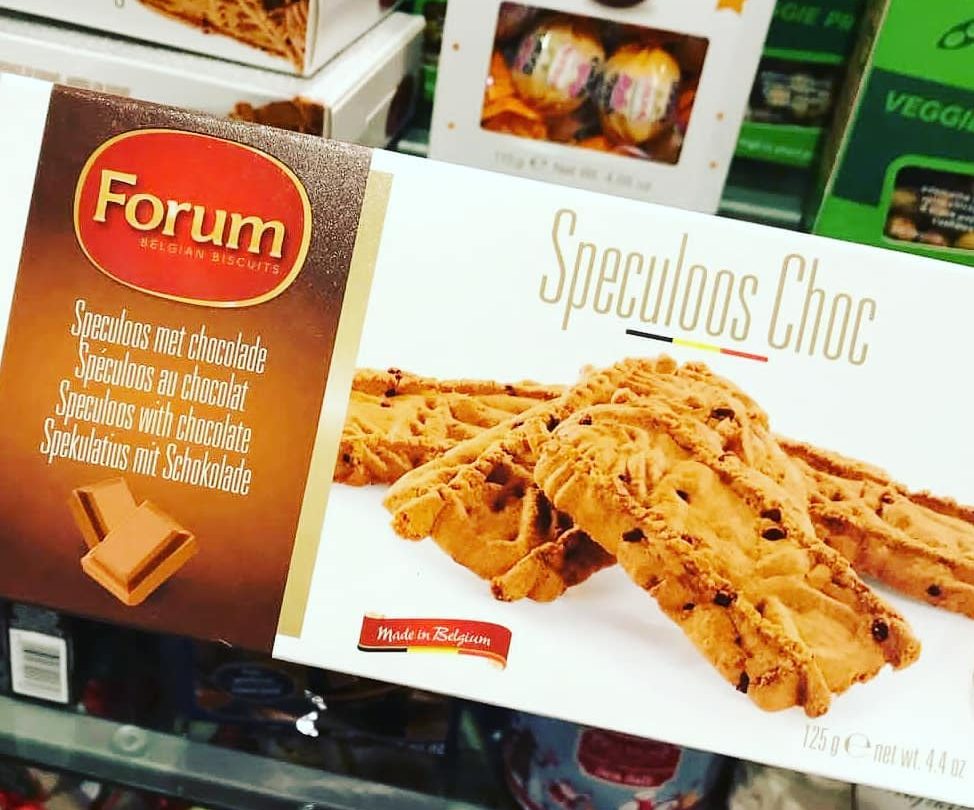 Credit: @vegan_food_uk via Instagram
Be careful when purchasing food from HomeGoods – even foods with a long life. Closely inspect the best before date – usually the goods you're about to purchase are dangerously close to going out of date. Fine if you plan on using them soon, but disastrous if you were planning on restocking your pantry.
Yellow-imitation brass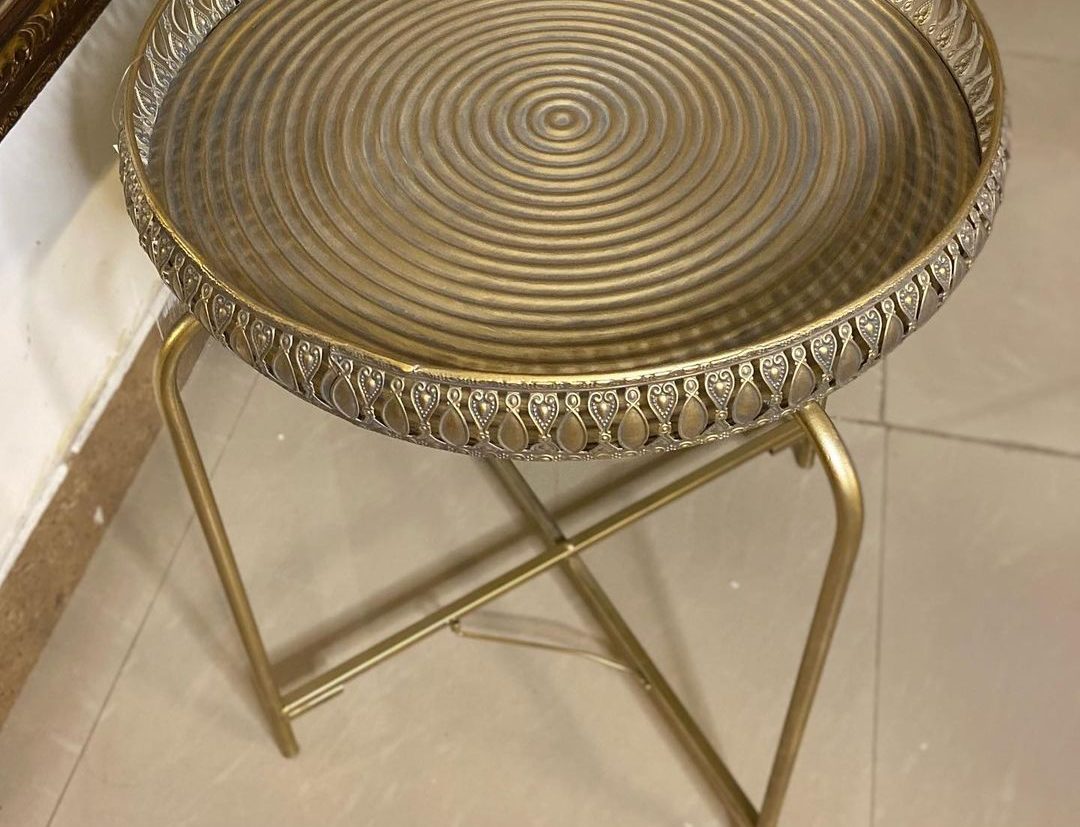 Credit: @homegoodsbym via Instagram
Tables, vases, and statues with false brass coatings should be avoided at all costs. The yellow coating will chip and fade over time, leaving your decor looking cheap and shabby. Besides, you don't want to overfill your home with brass – keep it to one or two items for a more dramatic, yet still understatedly chic, impact.
Cushions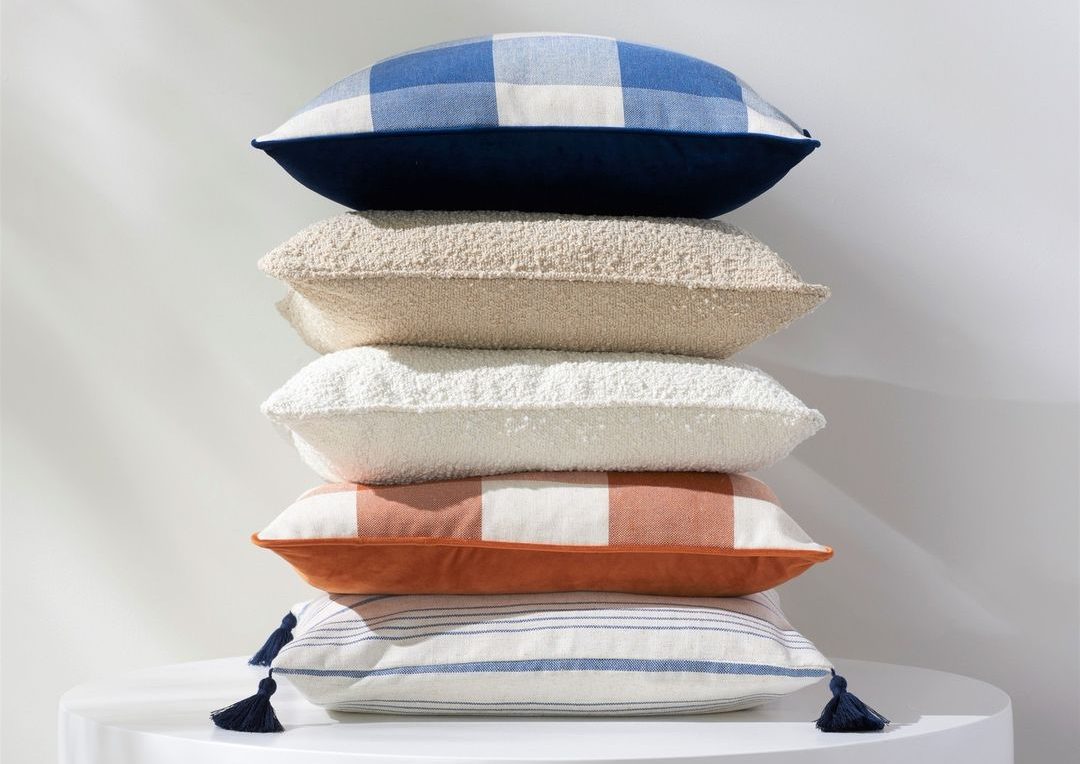 Credit: @amalfihomewares via Instagram
The cushions found at HomeGoods are hit and miss. Some are without fault, staying with you for many years to come. Some, however, are itchy and irritating, leaving you wishing you'd left them on the shelf. Others are of poor quality, resulting in fraying seams and busted zips.
Tacky garden ornaments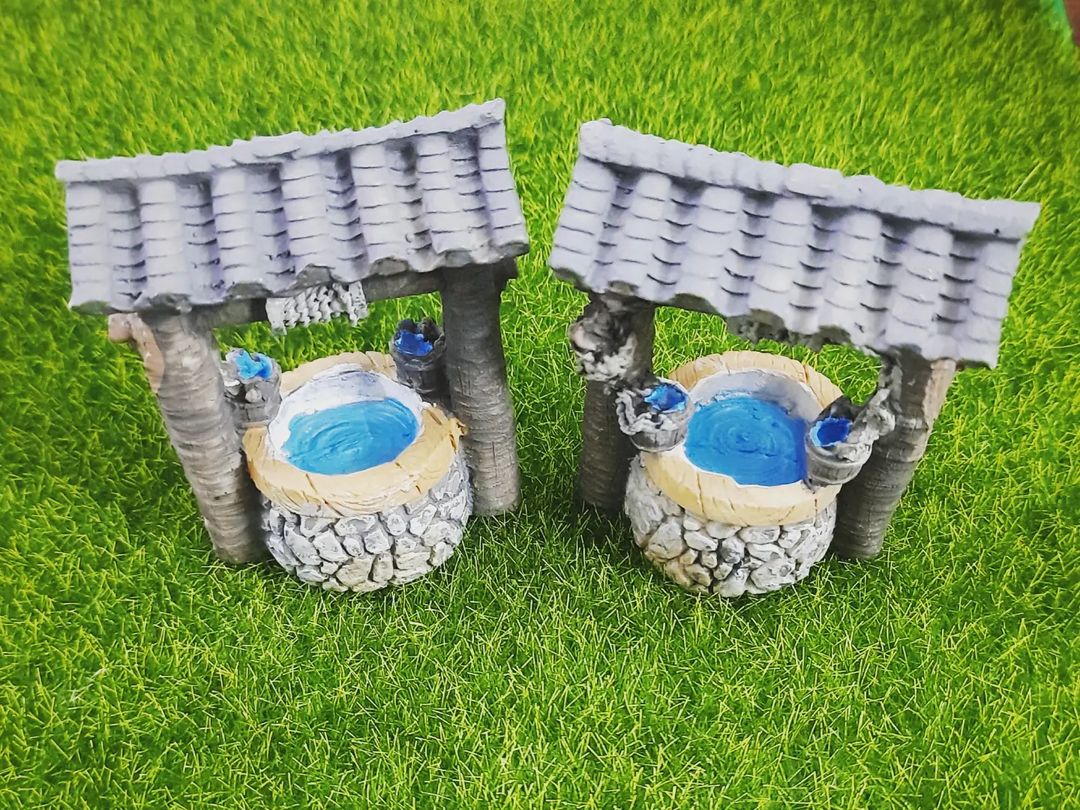 Credit: @backgardenjalandhar via Instagram
Most of the garden ornaments you can find at HomeGoods are tacky at best – utterly garish at worst. Animal figurines, miniature wells, and kitschy gnomes hardly give off a modern, stylish appeal. Instead, you're better off sticking to HomeGoods' plants, hanging baskets, and pots.
Office supplies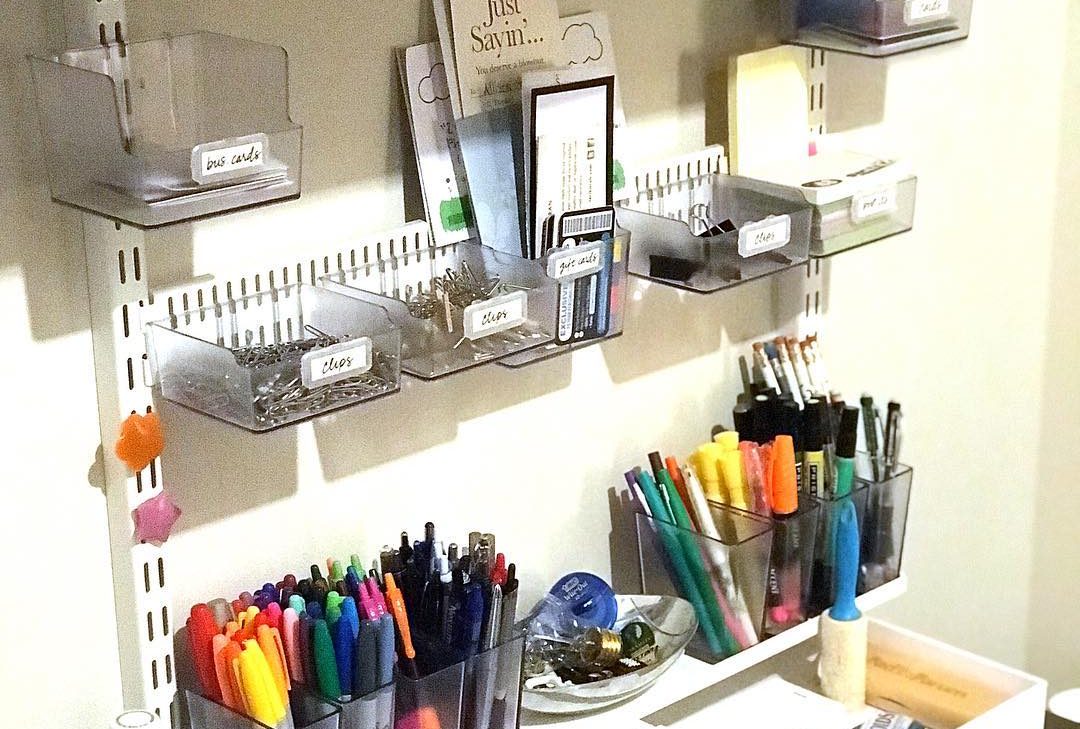 Credit: @topshelforganizing via Instagram
While most of the office supplies sold at HomeGoods are passable, you occasionally encounter the odd dud. Garish pens with huge toppers that are almost impossible to use, or pads with paper so thin that it bleeds onto the next page. For high quality office goods, you're better off visiting a dedicated store.
Makeup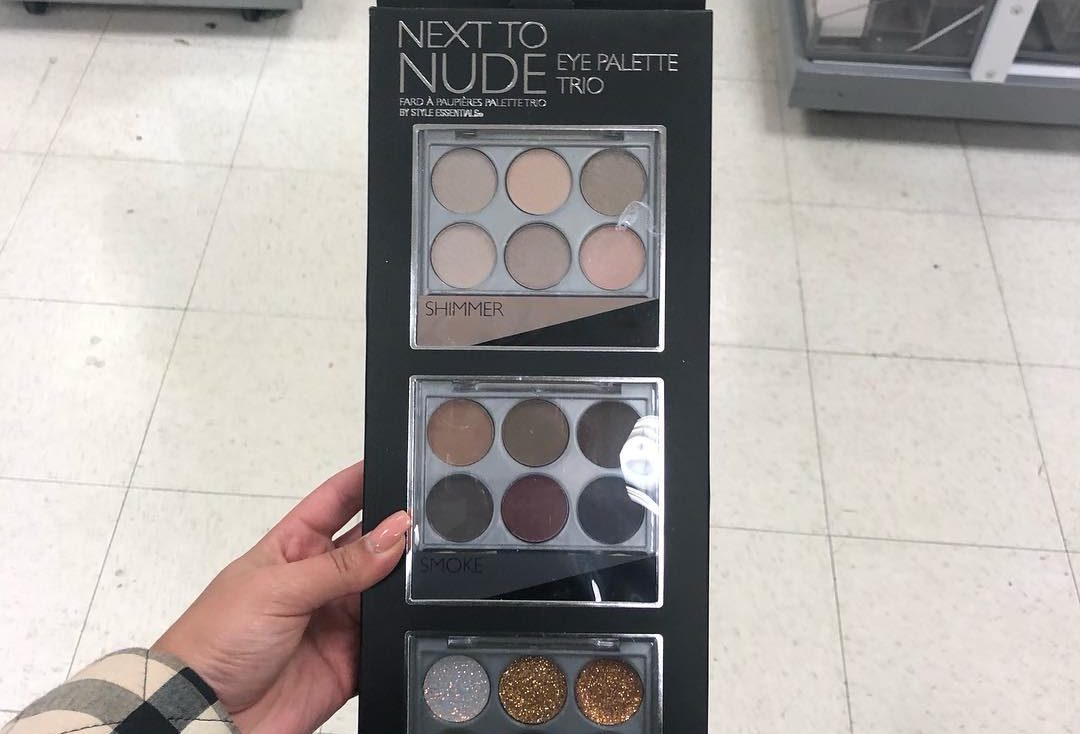 Credit: @makeupbeautymichelle via Instagram
Every now and then, HomeGoods expands its stock and sells makeup. While you may manage to scoop up a luxury brand at a low price, it's more likely that you'll be left with a low quality product. Often, their makeup fails to stay in place, resulting in a smeared, unruly look.
Perfume or cologne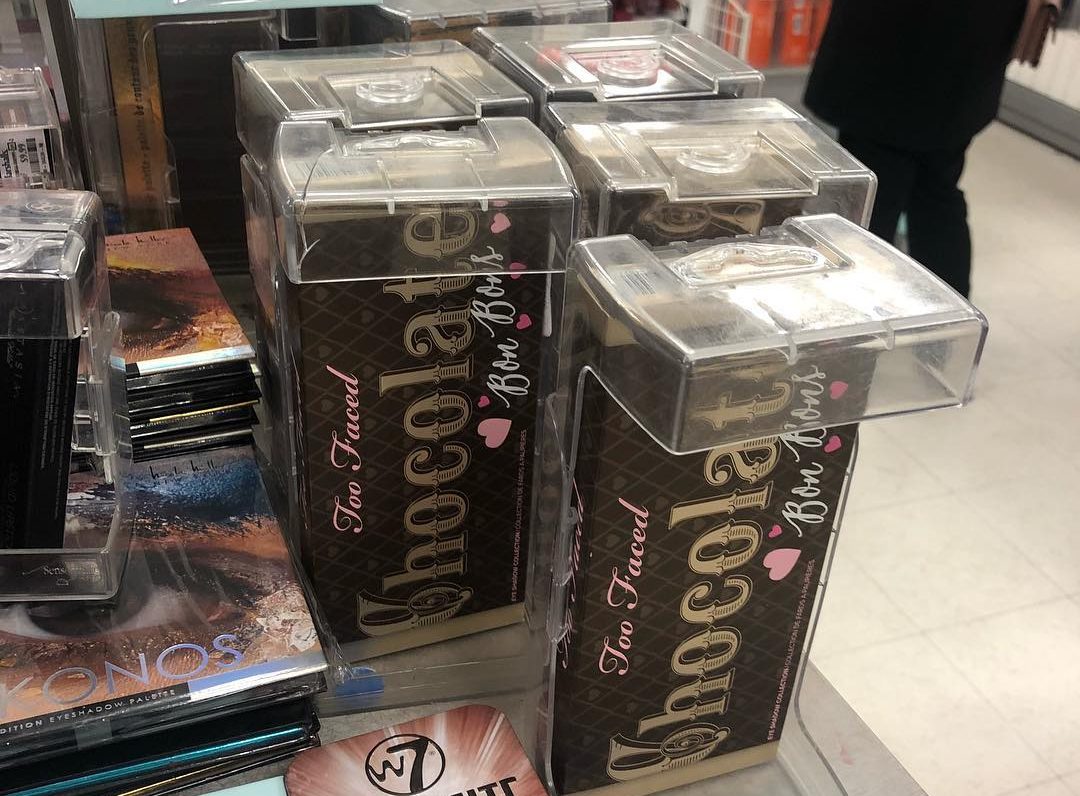 Credit: @makeupbeautymichelle via Instagram
Sealed away in theft-protection boxes, HomeGoods occasionally sells colognes and perfumes. Of course, with the products being locked away, it means you can't do a sniff test to see if you actually like the fragrance, turning every purchase into a gamble. Visit a dedicated perfume shop for a more risk-free shopping experience.
Greeting cards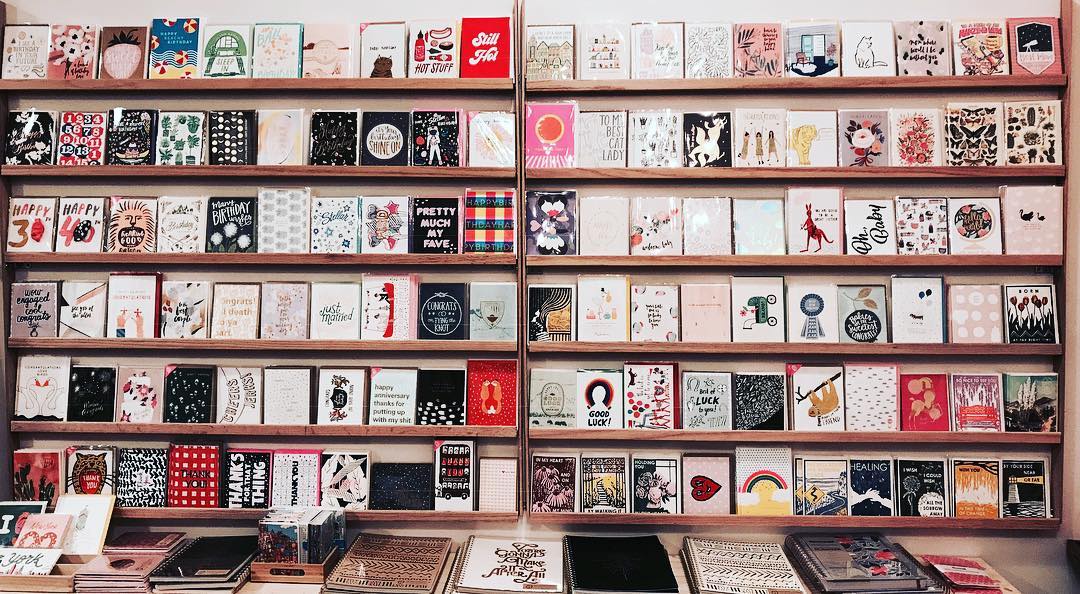 Credit: @bursonreynolds via Instagram
You can find some decent greeting cards at HomeGoods throughout the festive period – it's just the price tag that you're better off avoiding. To save those precious bucks over the holiday season, you're better off scooping up a bunch of greeting cards at the dollar store.
Yoga mats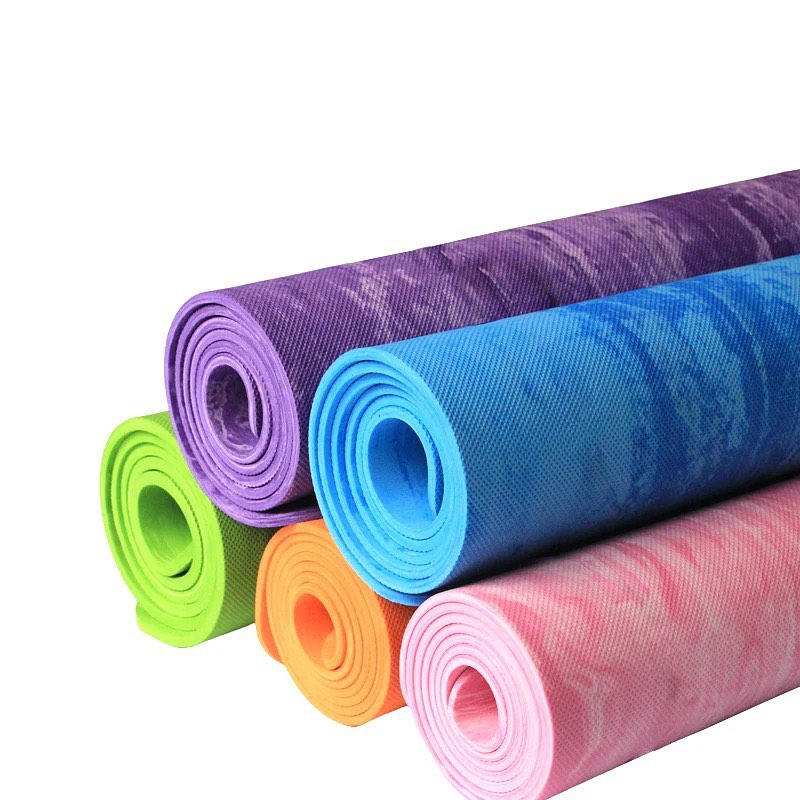 Credit: @lafi.sport.jo via Instagram
Unless you want sore knees, it's best to avoid HomeGood's yoga mat collection. Many reviewers claim that the mats are incredibly thin, making them practically unusable. Visit a sports store when purchasing any workout gear, ensuring it's of the highest quality and fit for purpose.
Hair products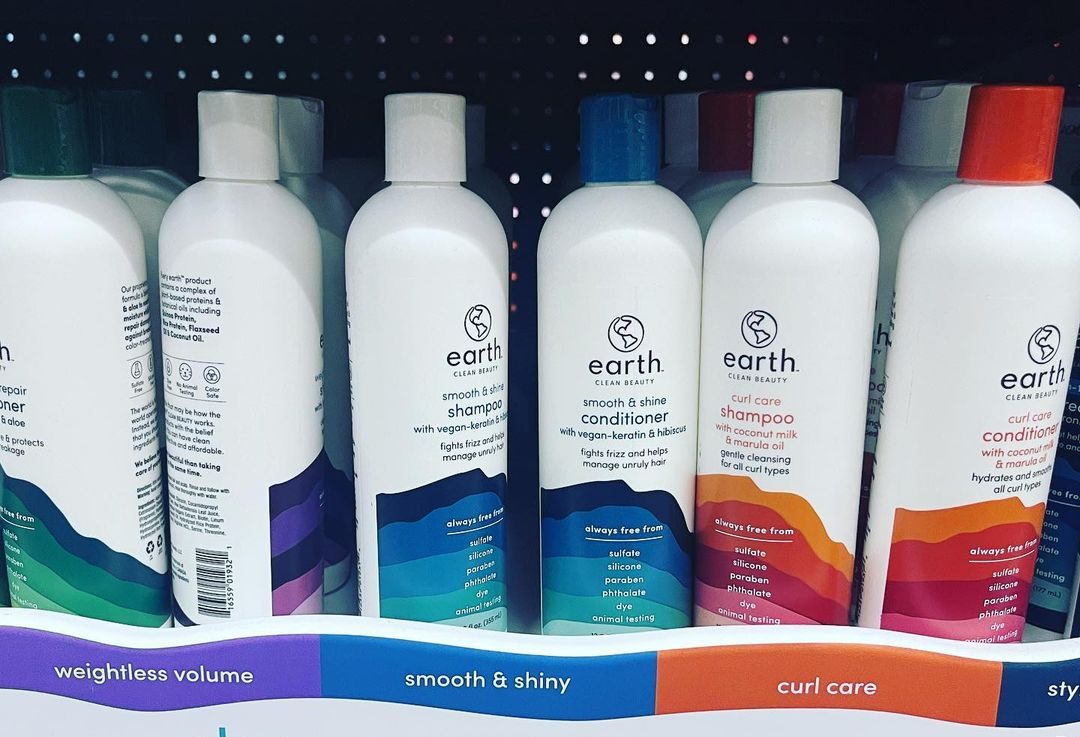 Credit: @couponsandcusswords via Instagram
When it comes to your hair, you don't want to go for the cheapest option. While the cheapest of the cheap shampoo will ensure that you have clean locks, your hair may become frazzled and dry. Spend out a bit when it comes to hair products – your locks will definitely thank you for it.
Kitchen supplies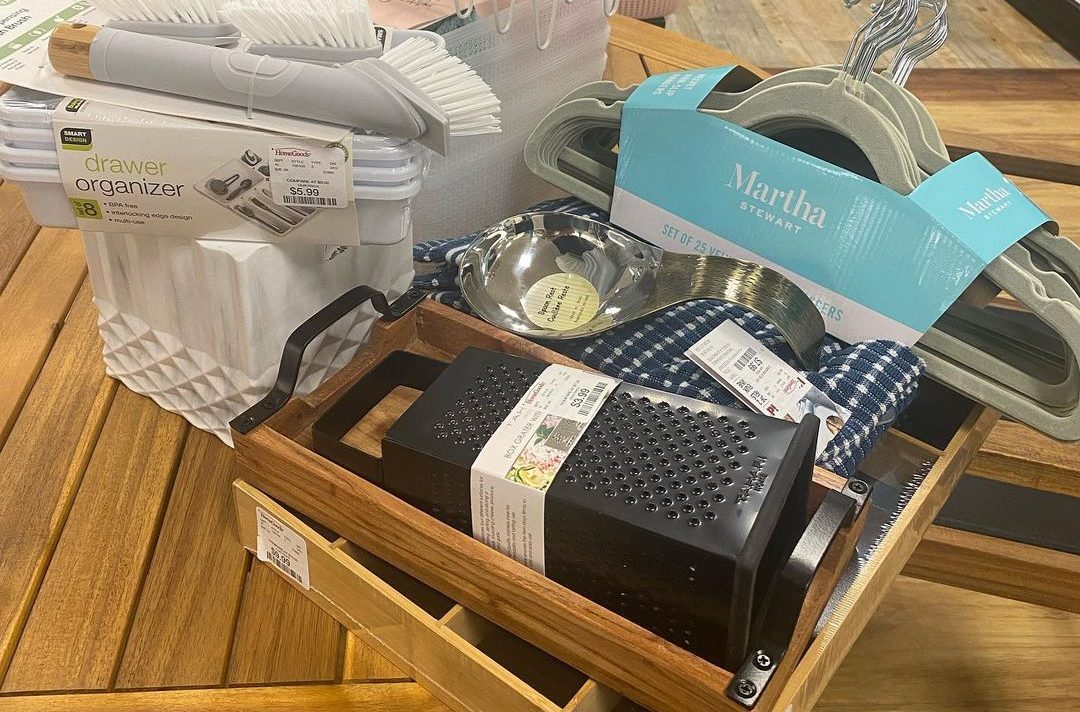 Credit: @vincefong661 via Instagram
If it seems too good to be true, it probably is. Just because something is a bargain price, it doesn't mean you should purchase it. You're taking a risk when you buy kitchen supplies at HomeGoods – some will stand the test of time, others will bend out of shape and be useless in no time flat.
Small appliances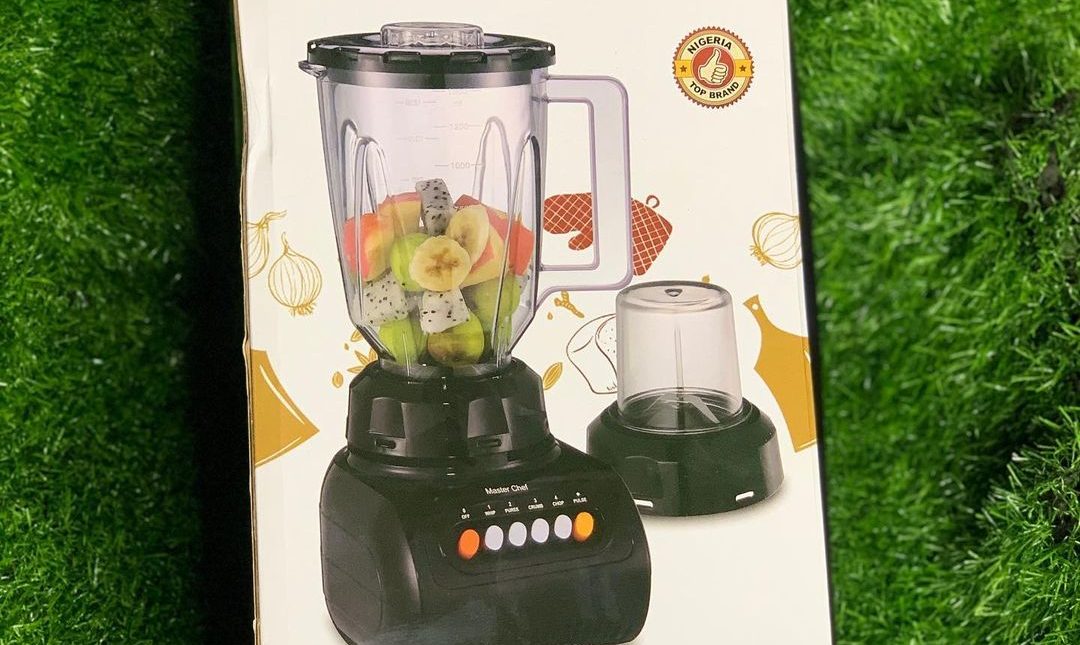 Credit: @wurashomegoods via Instagram
Often, HomeGoods receive the back-end of stock – picking up the scraps that no other retailer wanted. Because of this, the store can sometimes be severely lacking in the way of trusted brands. When it comes to appliances like blenders and kettles, you want to ensure they're a brand you trust, making HomeGoods' stock a sure-fire no-go.
Damaged products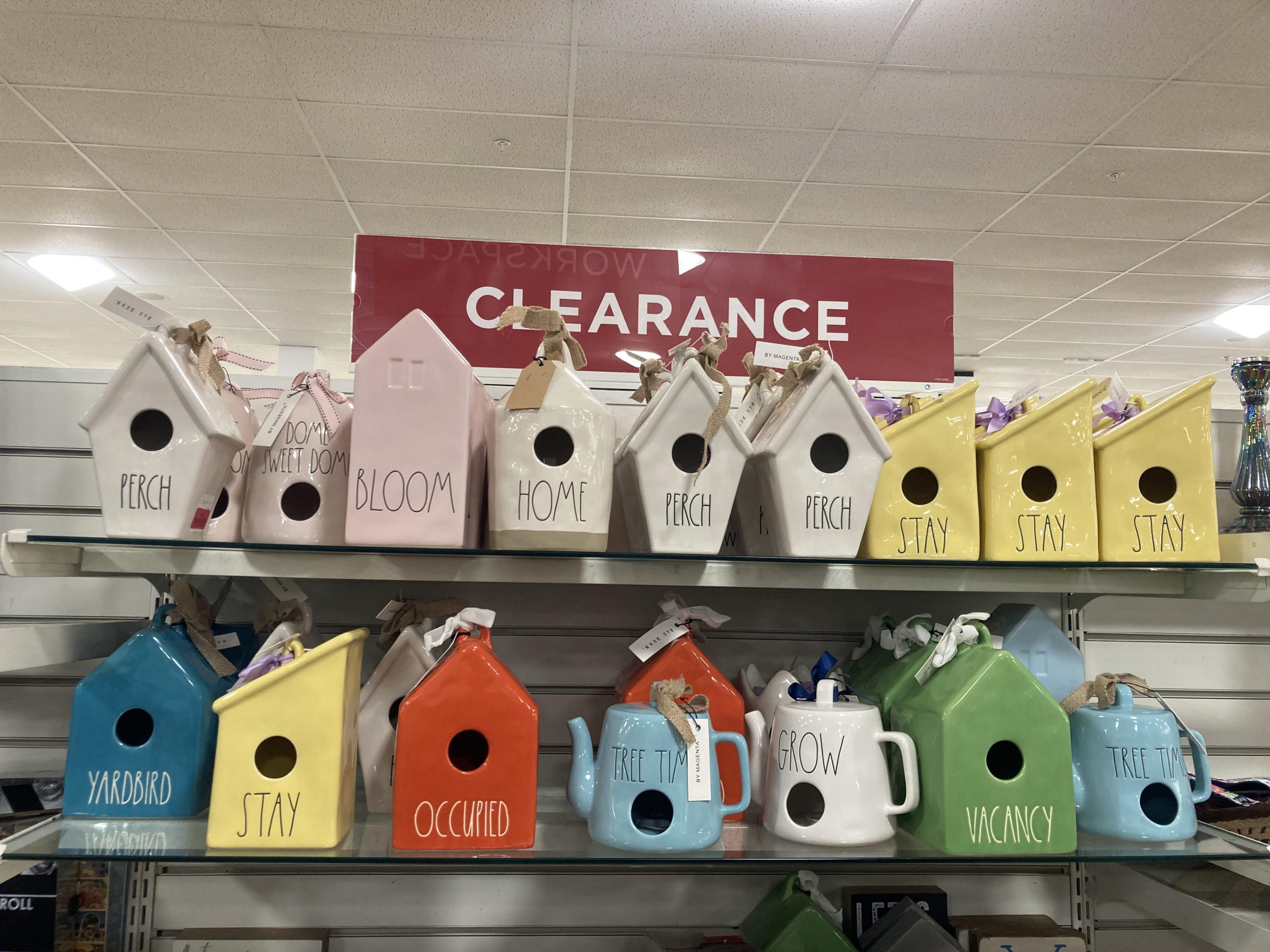 Credit: u/Strawberrycow666 via Reddit
Sometimes, HomeGoods ship off goods on the cheap – albeit with the products in question being slightly damaged. You waiver most of your buyer's rights when you buy these goods, so you're best off buying their better quality alternatives. You may get a bargain, but the cost may come back to haunt you at a later date.
Fake plants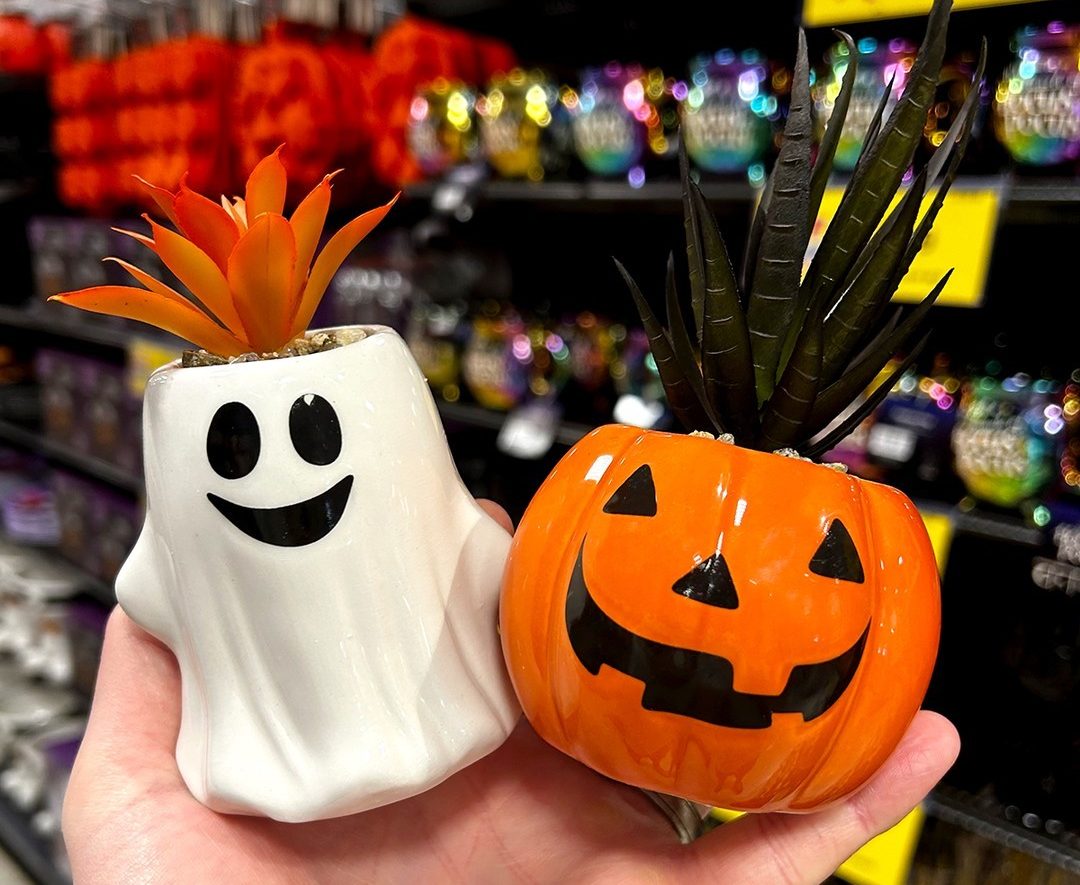 Credit: @homebargains via Instagram
There's nothing wrong with HomeGoods' fake plants in particular. It's more that the false succulents are incredibly outdated in general, no matter where you buy them. Everyone can see that the little decorations are fake – making them utterly redundant. Besides, all they do it collect dust. Go for real plants to create a better aesthetic – succulents are near impossible to kill!
Tin garden decor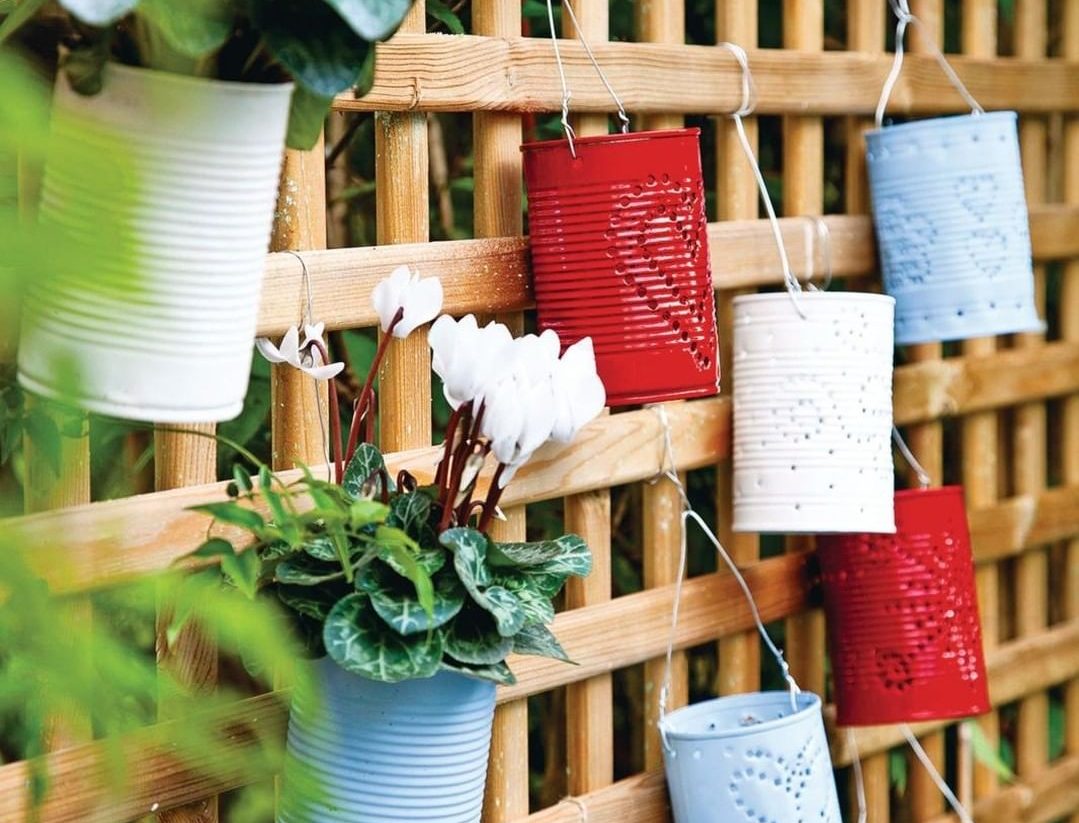 Credit: @countryhomesmag via Instagram
There's an odd obsession with tin garden decor lately. Not only does it look cheap and nasty, but the products themselves are often not durable enough to withstand that harsh weathers of the great outdoors. Opt for sturdier, classier outdoor goods, instead.
Health foods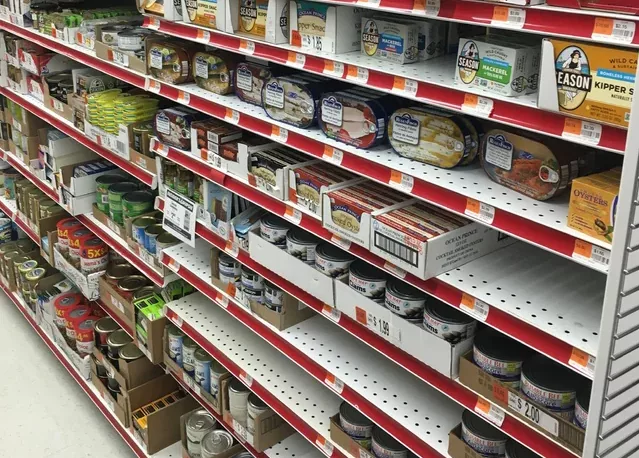 Credit: u/OhManatree via Reddit
Protein powders, dried nuts, and chia seeds are all great ways to up your health, giving you an extra boost of energy. However, be wary when purchasing these goods at HomeGoods. Often, they've been sat on the shelf for weeks on end, getting ever-closer to their expiry date.
Office decor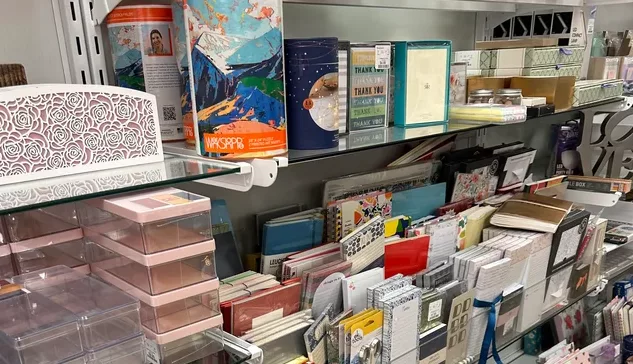 Credit: u/bimbodhisattva via Reddit
The office decor at HomeGoods leaves much to be desired. It's all too loud – from llama pen toppers to garishly glittering pads. If bright and bold is your thing then, by all means, stock up! If you're looking for a more minimalist, distraction-free office, it's best to shop elsewhere.
Pet food
Credit: u/Krishnaven via Reddit
You only want your pets to have the best of the best. While HomeGoods has a lot of pet food on offer, it'll take a long time searching through the shelves to find anything of high quality. You're better off shopping at a pet store, scooping up food that's specifically tailored to your fur baby's needs.
Outdoor cushions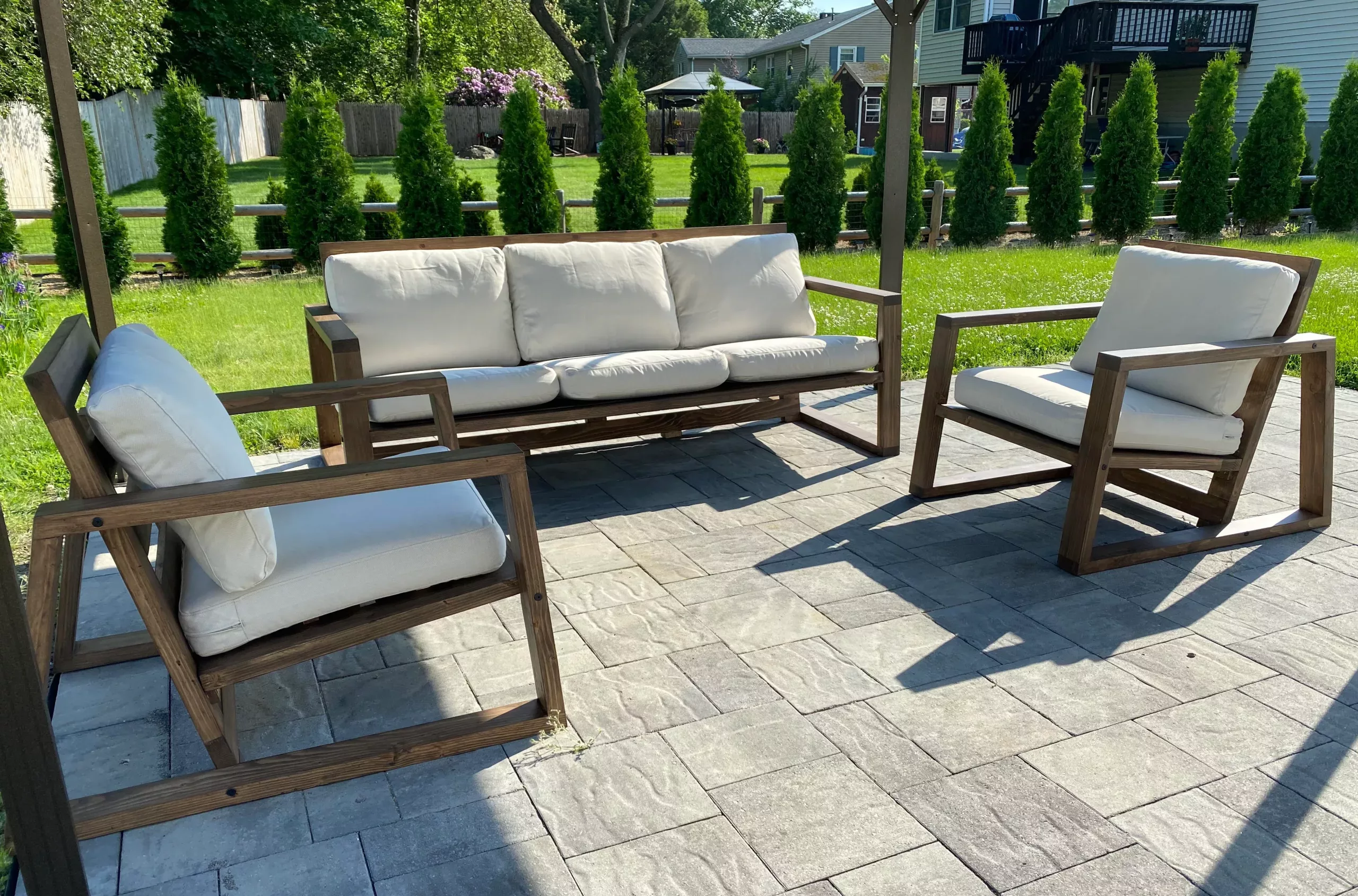 Credit: u/bonbonitis via Reddit
While the outdoor cushions that are on display may look appealing, they're often not fit for purpose. Don't be distracted by their unusual designs or proposed levels of comfort, they often go flat after just a few months of use, with reviewers claiming that the zips also frequently get stuck.
Pet accessories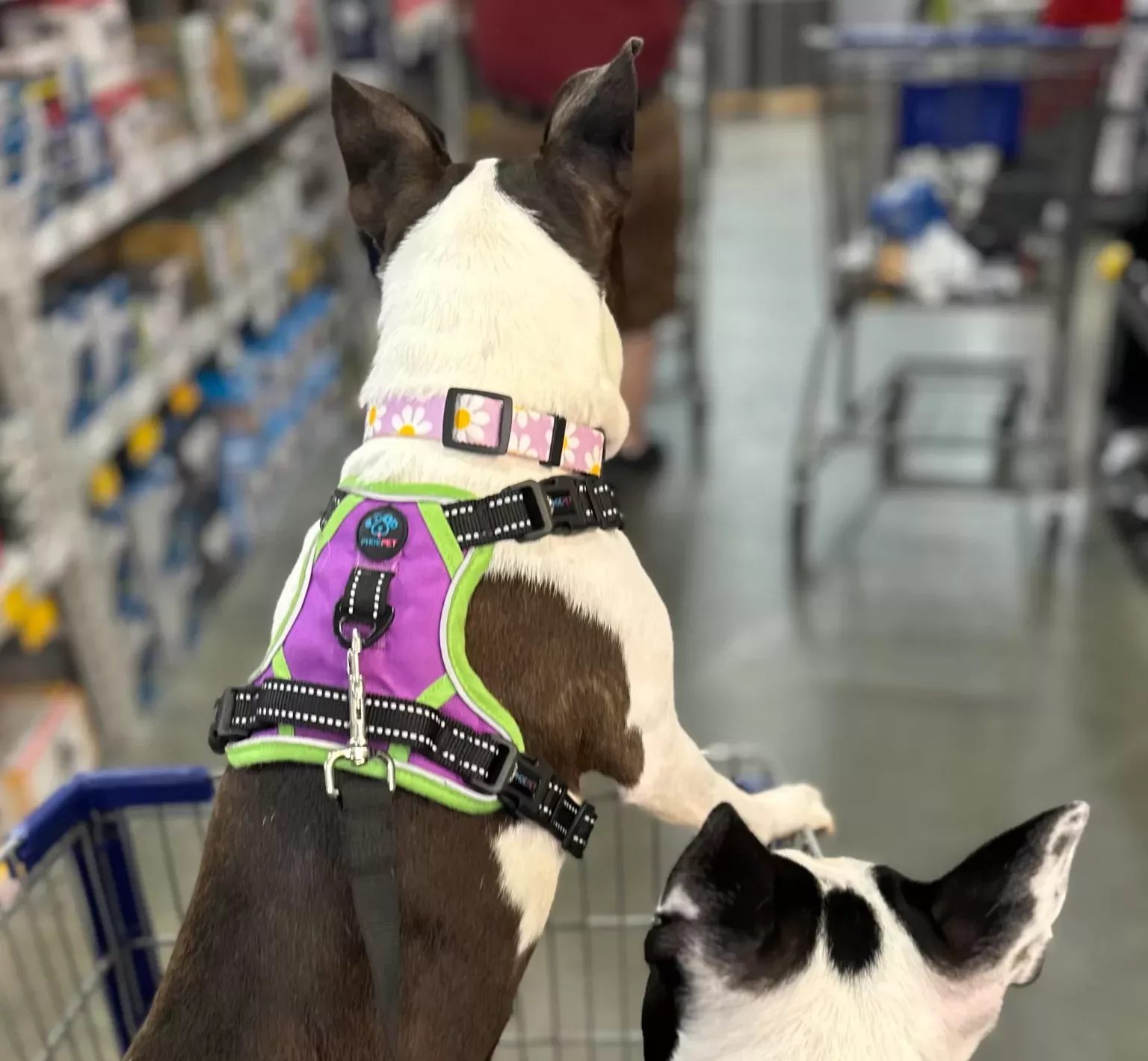 Credit: u/LadyKorunks via Reddit
In recent years, HomeGoods have largely expanded their pet collection. While you may think this is a great opportunity to spoil your furry friends, you may want to hold off on buying their products. The store has had numerous product recalls for pet accessories over the years, including their leads and harnesses. Keep your pet safe and shop elsewhere.
Bath bombs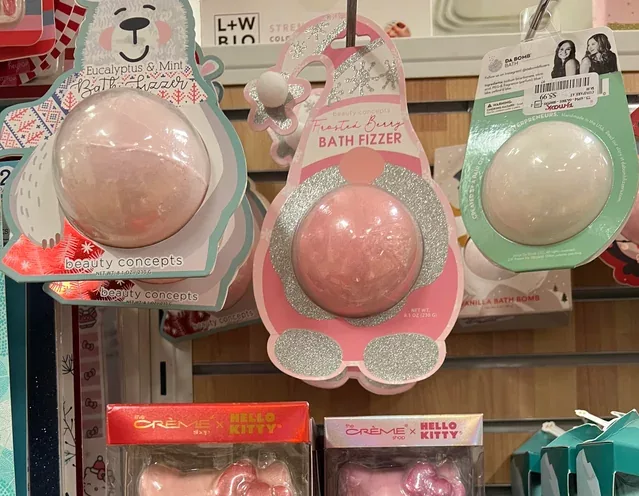 Credit: u/soygabi via Reddit
The bath bombs sold at HomeGoods fail to make much of a splash. They may boast a relaxing, scent-filled soak but, in reality, the products barely let off a weak little fizzle before disappearing beneath the water. You're better off buying your bath bombs at Lush for a bubblier experience.
Luggage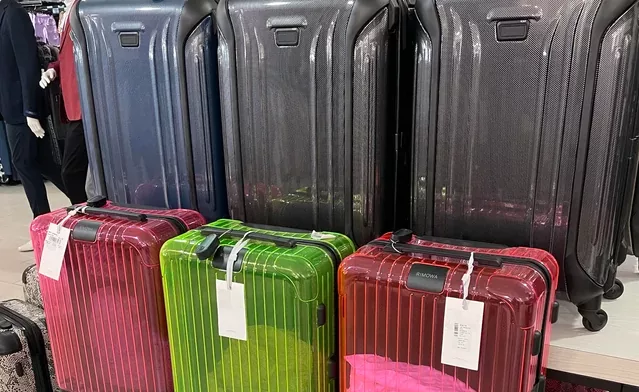 Credit: u/honey_ryder8 via Reddit
HomeGoods offer a decent-sized selection of luggage, offering all sorts of products – from large suitcases to small travel bags. While they're all of good quality, you'll be handing over more of your hard-earned dollars than necessary. Often, you can find identical products online for half the price.
Candles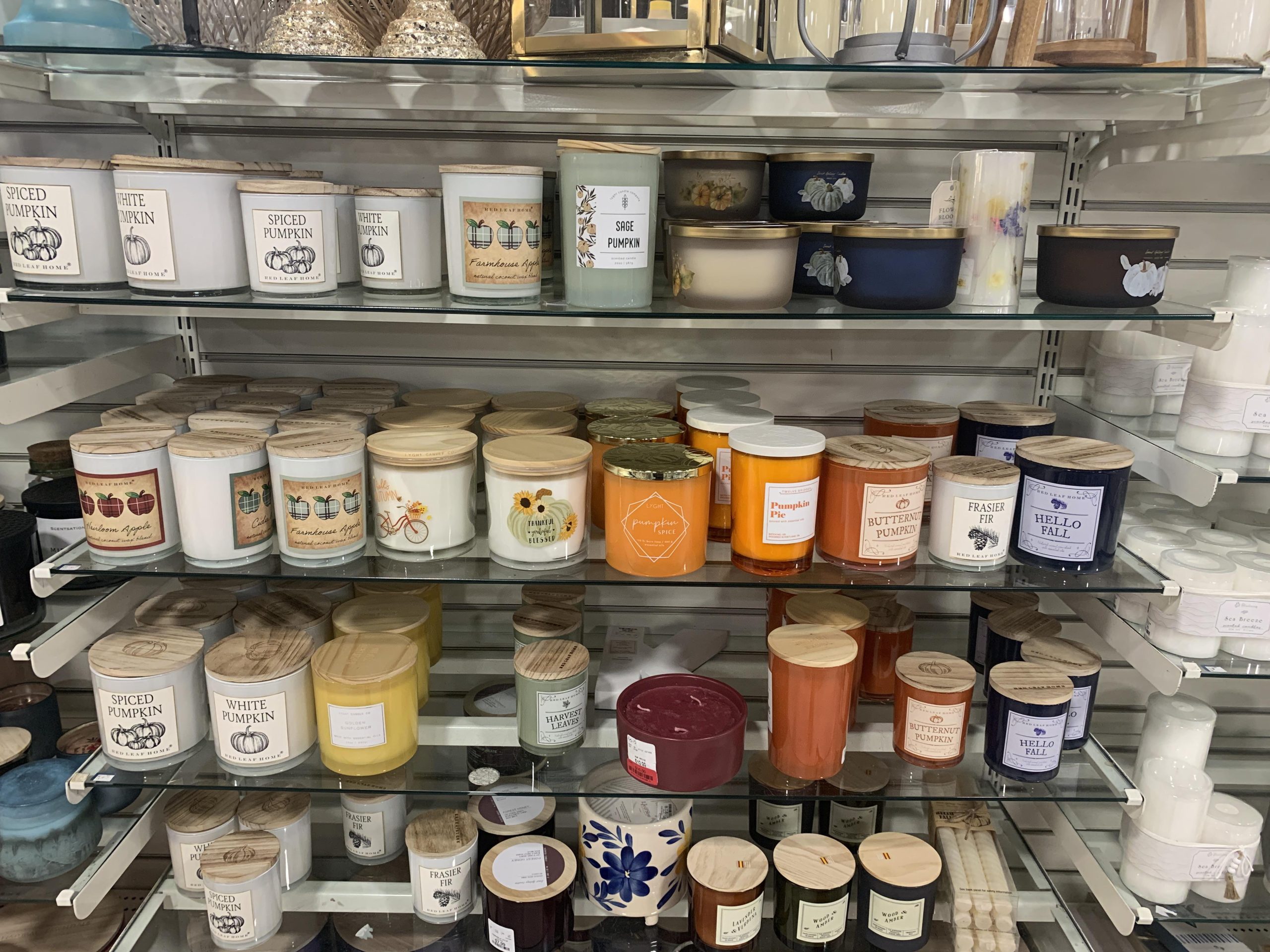 Credit: u/Throwme1992 via Reddit
There's an abundance of candles on offer at HomeGoods, offering scents from pumpkin spice to zesty vanilla. While it can be fun to sniff the products, keep an eye on their prices. Some are severely overpriced, leaving you paying far beyond what the candle is actually worth.
Bathroom accessories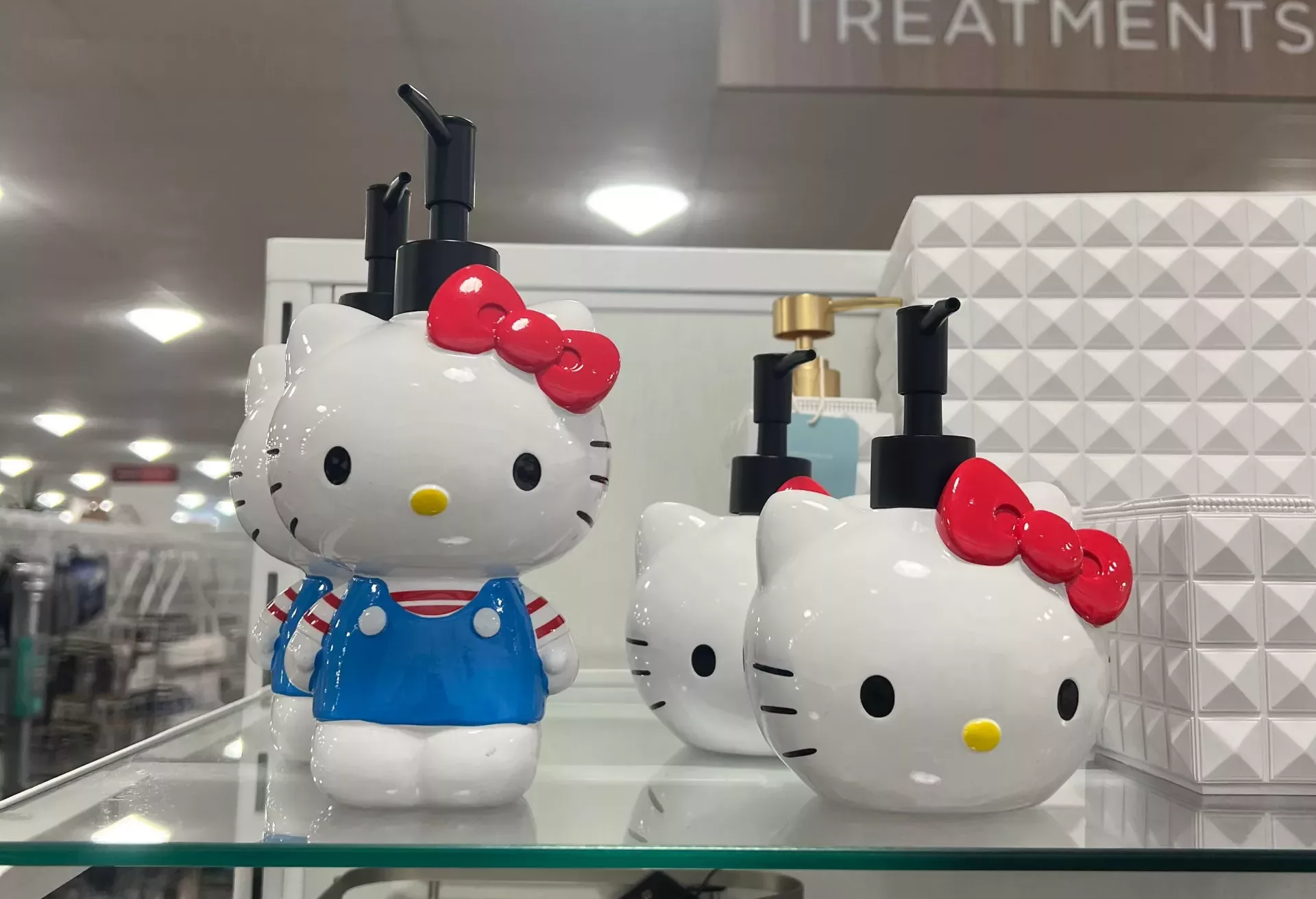 Credit: u/soygabi via Reddit
Your home should be your sanctuary. Therefore, you want to avoid filling it up with unnecessary tat. Unfortunately, that's exactly what's on offer in HomeGoods' bathroom department. From cringe-inducing signs to tacky ornaments, it's best to keep your bathroom plain and simple.
Throws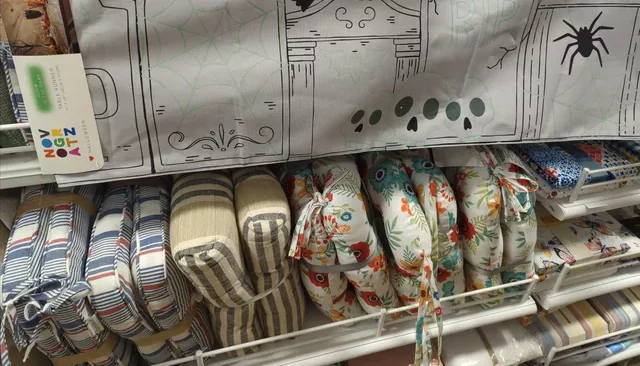 Credit: u/mzdkay1369 via Reddit
Some throws sold at HomeGoods can last for years. Others, however, only last a few months. Many throws are thin, resulting in holes appearing across the product – particularly if you have children or pets. If you're going to buy a throw at HomeGoods, ensure you thoroughly inspect the product before purchasing it.
Towels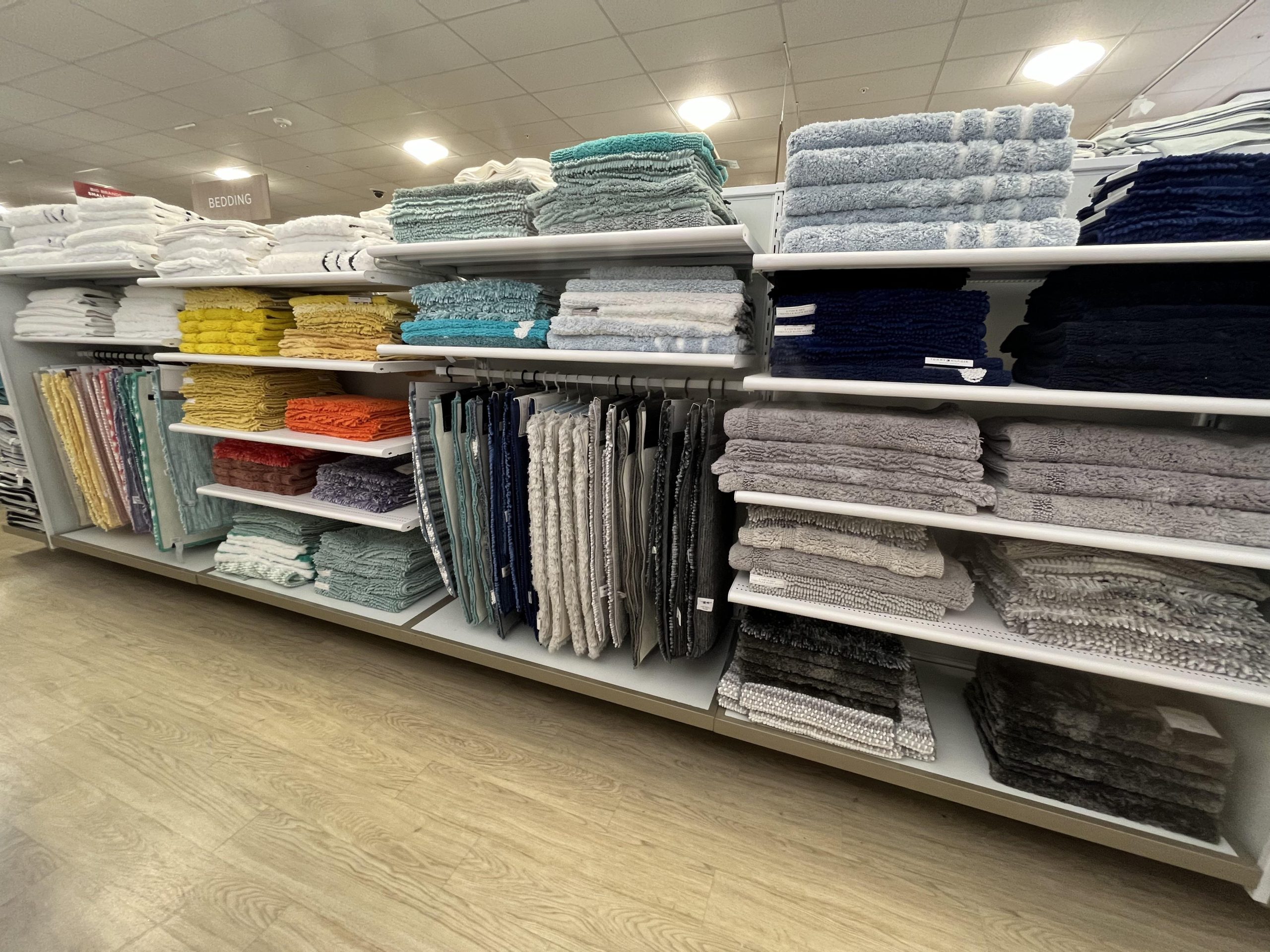 Credit: u/McFlurby3 via Reddit
Many of the towels you pick up at HomeGoods fail to stand the test of time. Their colors eventually fade (and, perhaps more inconveniently, run) after a mere few washes, while the once-soft fabric rapidly turns harsh and brittle. If you do end up buying towels from HomeGoods, ensure that you keep the receipt.
Mattress toppers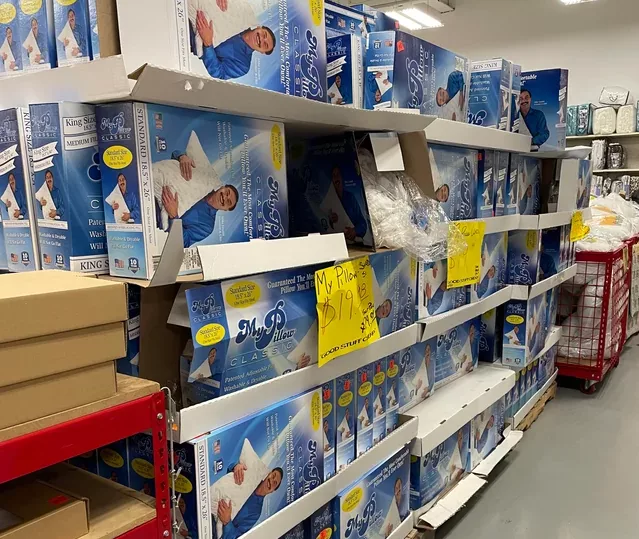 Credit: u/FizzyBeverage via Reddit
Don't skimp out on your mattress topper – you'll only come to regret it later down the line. Many of the toppers sold at HomeGoods leave much to be desired, eventually going flat after just a few weeks' worth of sleep. Go to a designated mattress retailer to give yourself the best night's sleep possible.
Some ornaments/decor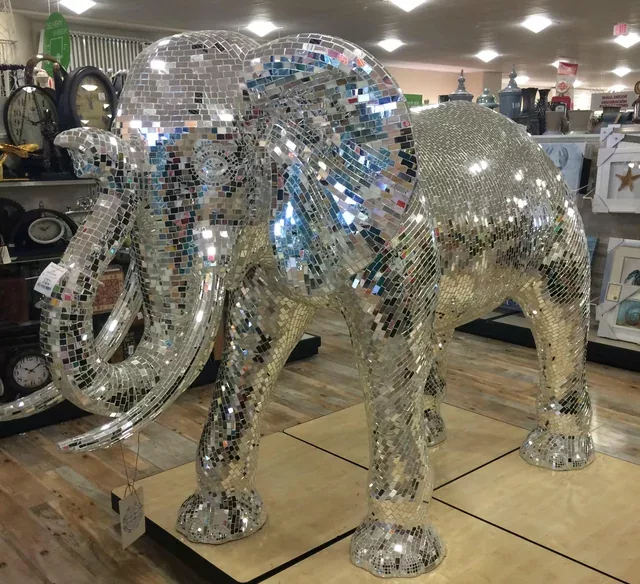 Credit: u/shoptillyoudrop via Reddit
Ornament shopping is a matter of personal taste. However, most people can agree that the majority of the ornaments sold at HomeGoods are relatively tacky. From so-called funny signs that fail to make any guest smile to tacky, dust-collecting animal figurines, most of HomeGoods' decor should remain on the shelf.
Curtains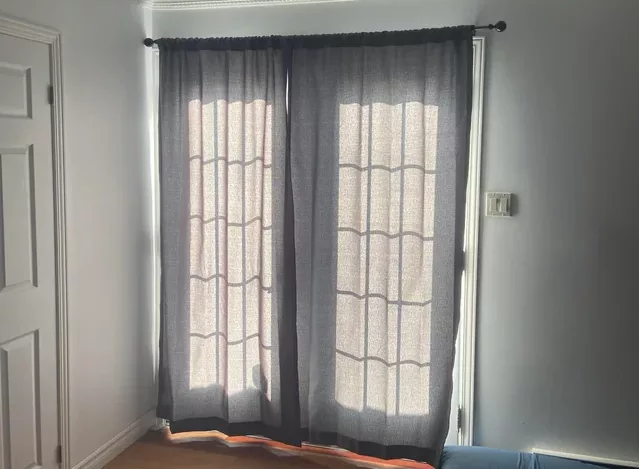 Credit: u/MrsTaco18 via Reddit
More specifically, you want to avoid buying cheap curtains at HomeGoods. They're often incredibly thin, letting in huge amounts of light. If they're going in a room where you don't plan on sleeping, they should be acceptable. Otherwise, you want the thickest curtains you can get your hands on.
Vases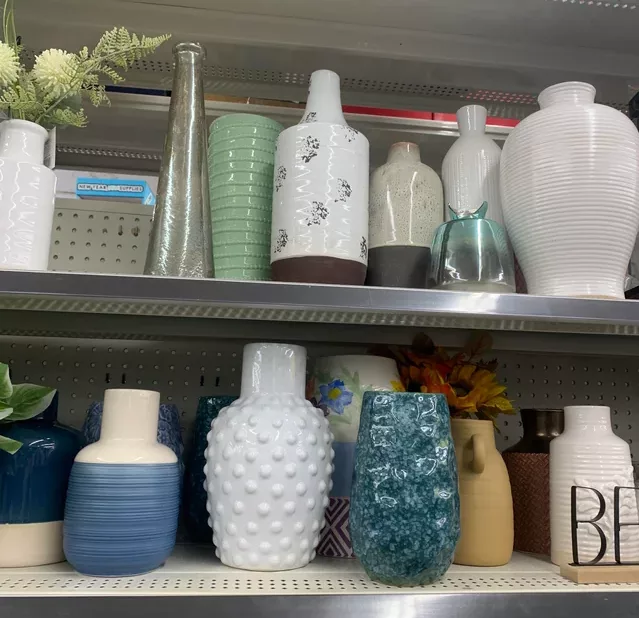 Credit: u/Ninjamuppet via Reddit
It takes a great deal of rummaging to find the perfect vase at HomeGoods. When you finally discover the ideal product, you often discover that it's chipped or that there's only one for sale – not ideal if you're looking for a cohesive display. One centerpiece item should be okay – but forget it if you're seeking a matching set.
Lamps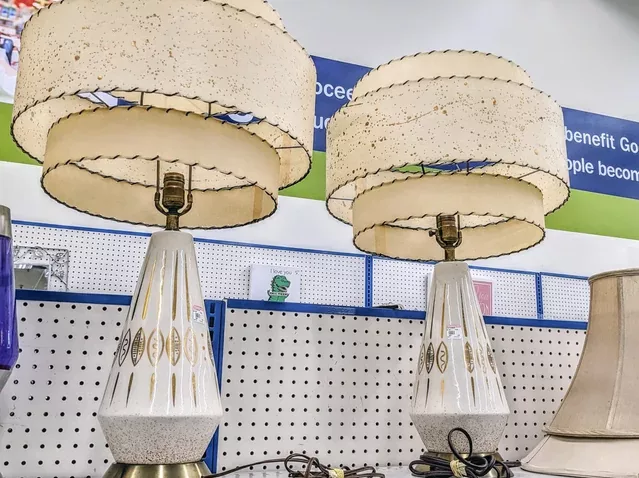 Credit: u/StardustStuffing via Reddit
There's so many lamps on offer at HomeGoods that it can be hard to know where to start. Don't get drawn in by the glimmering lights, however, as there have been many lamps that have been recalled by the retailer, mainly due to electronic faults. Save yourself the future aggro and buy your lamps elsewhere.
Electronics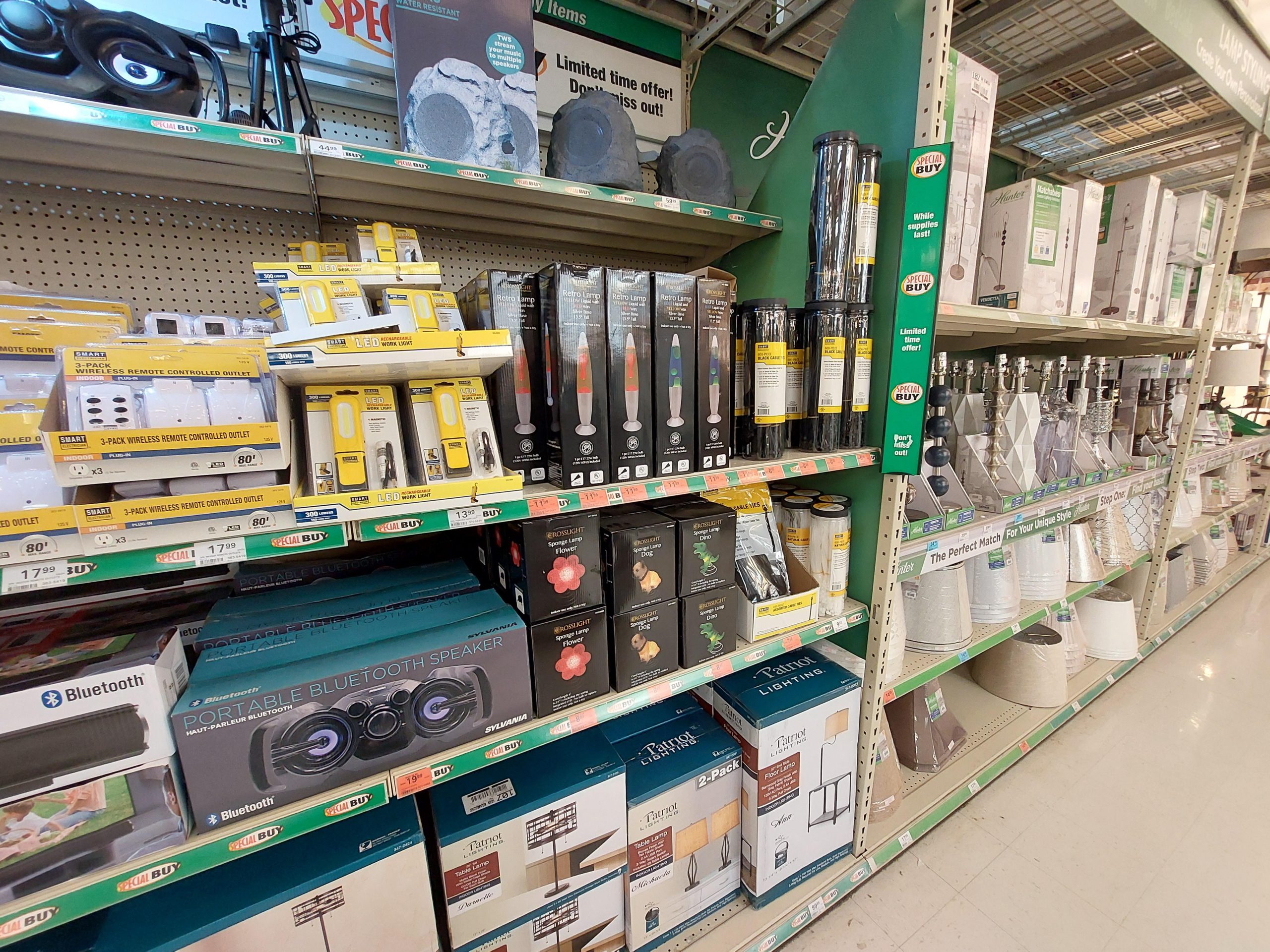 Credit: r/mildlyinfuriating via Reddit
Buying electronic goods is always a risky affair. It's advised that you avoid HomeGoods when buying these products, purely because there's been numerous recalls over the years. From Bluetooth speakers to remote controlled gadgets, there's been a slew of dodgy products that have left thousands of customers disappointed.
Seasonal decor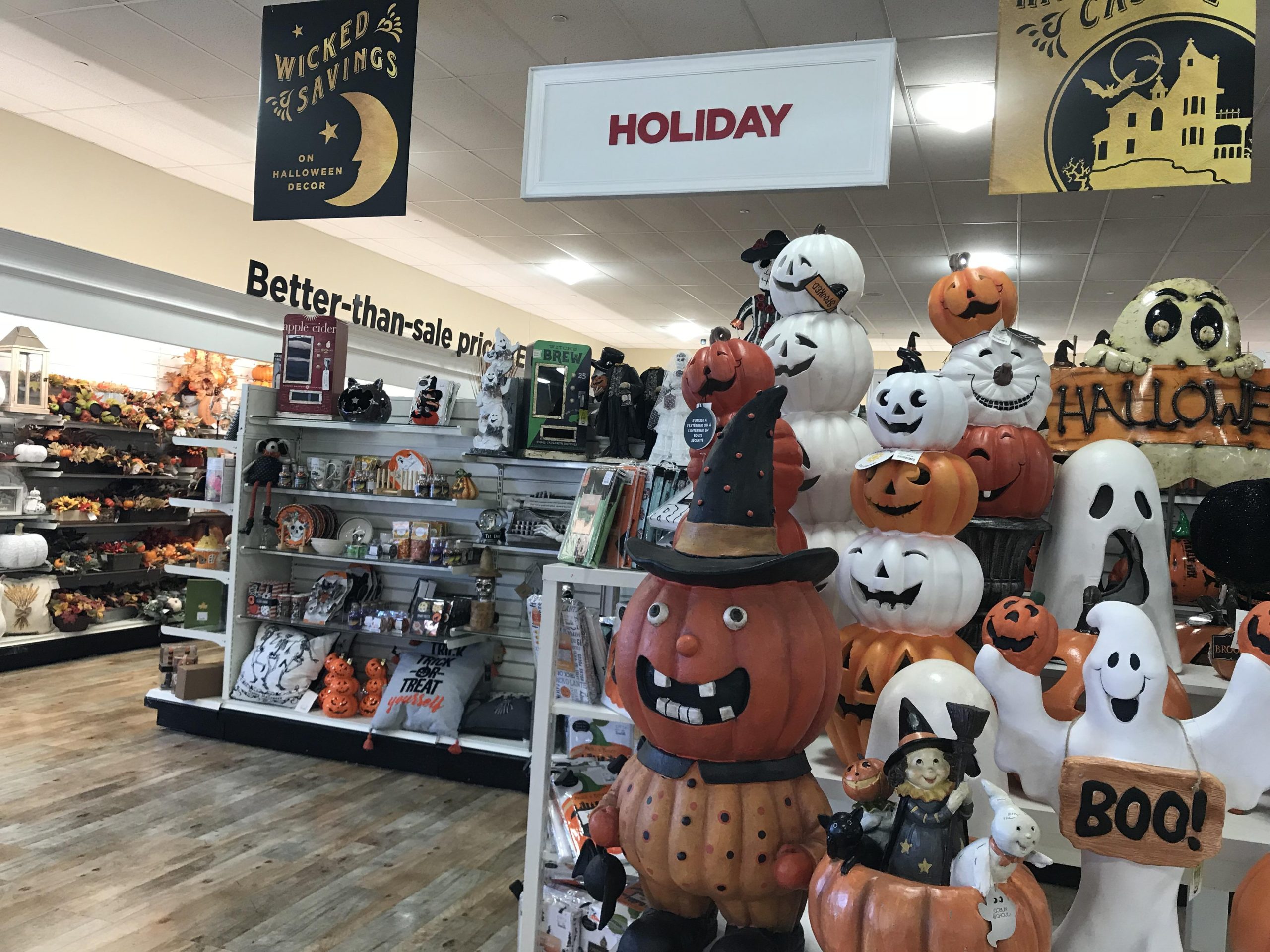 Credit: r/halloween via Reddit
Let's be real – there's no way you're going into HomeGoods without picking up some seasonal goods. However, ensure you don't overdo it. You probably have an abundance of Halloween and Christmas gear stashed away in storage. Save your dollars and use what you already have in the attic!