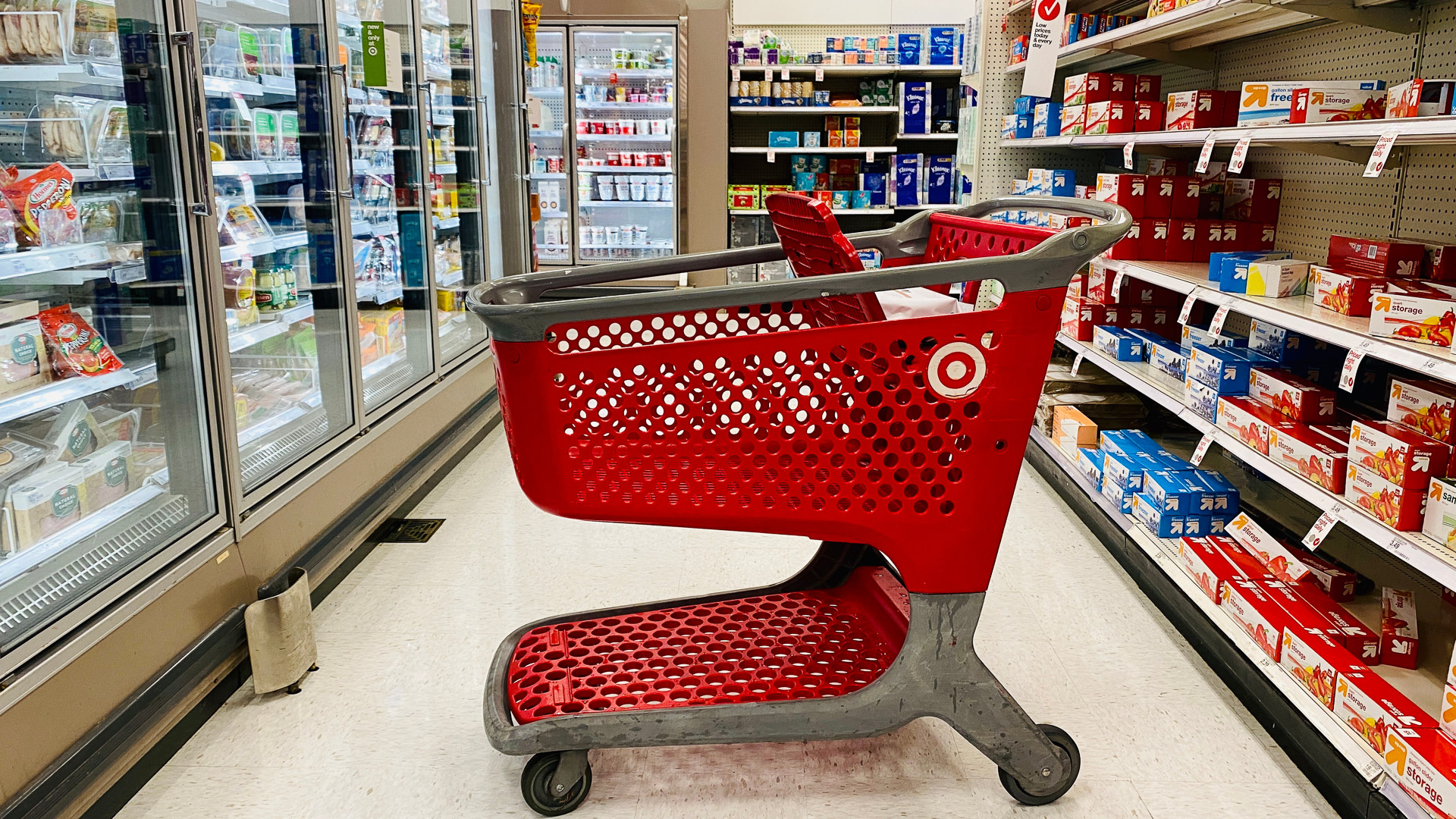 Credit: GOBanking rates
Nespresso machines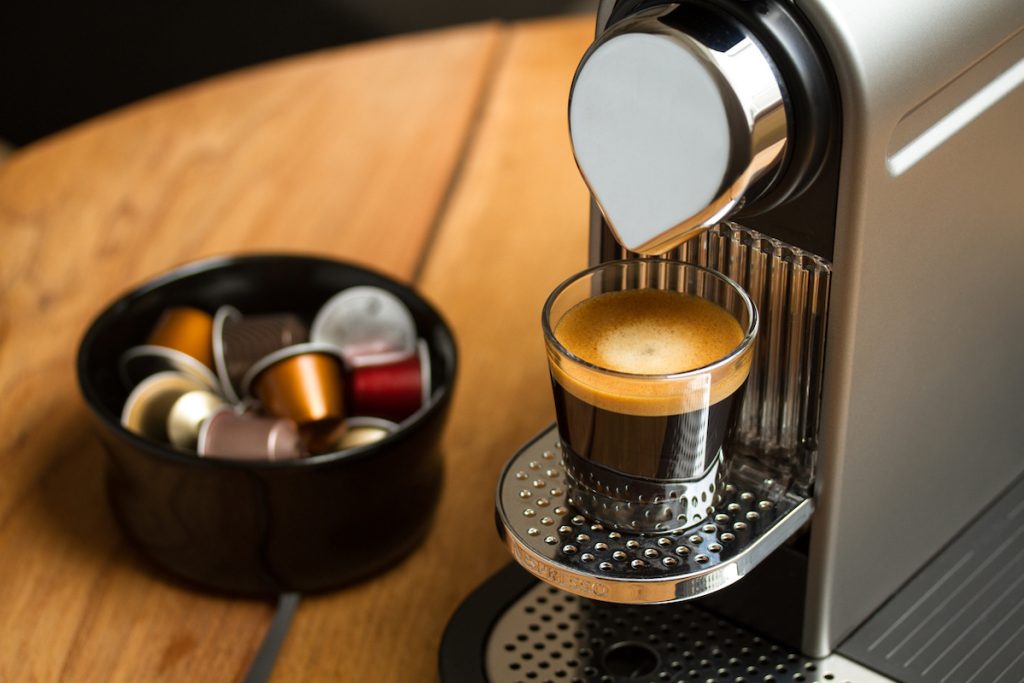 Credit: Jonathan Filskov Photography
Target likes to put up the price for these trendy coffee machines. It's easier to find online coupons for other kitchen goods websites than to grab one from Target, so make sure you shop around for the best deal before jumping into the expensive purchase.
Decorative pillows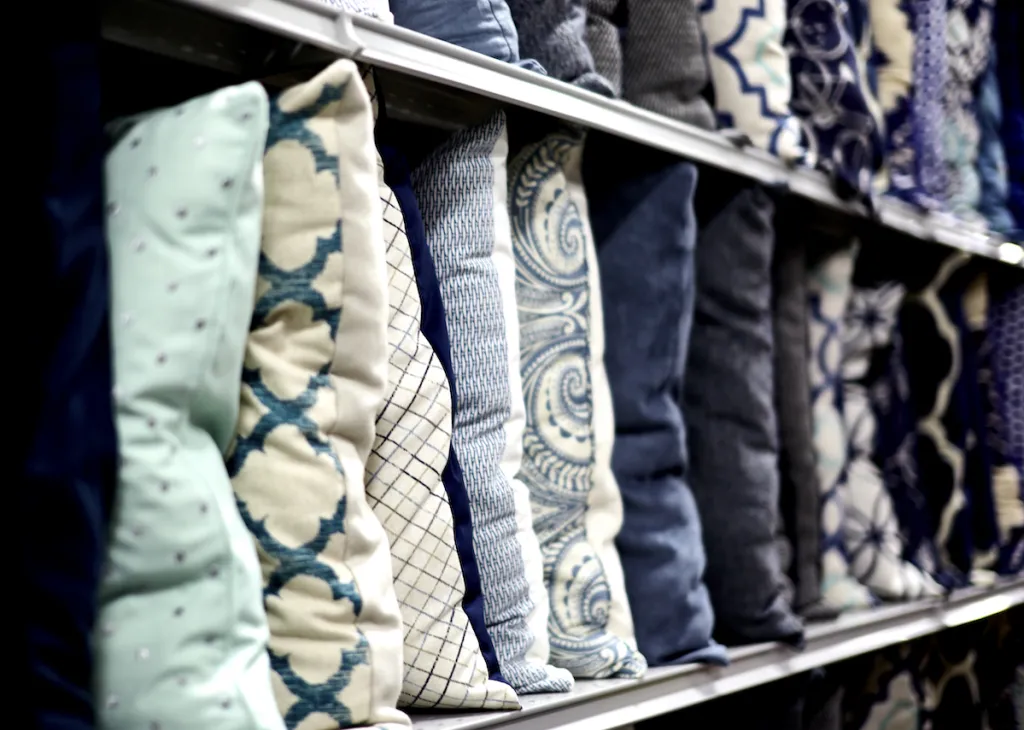 Credit: Pamela Au
Target usually holds a big selection of soft homeware items and it can seem like a great opportunity to grab some to spruce up your home. However, customers have noticed that the majority of Target throw pillows don't have zippers, meaning you can't wash the cases. Gross!
Electronics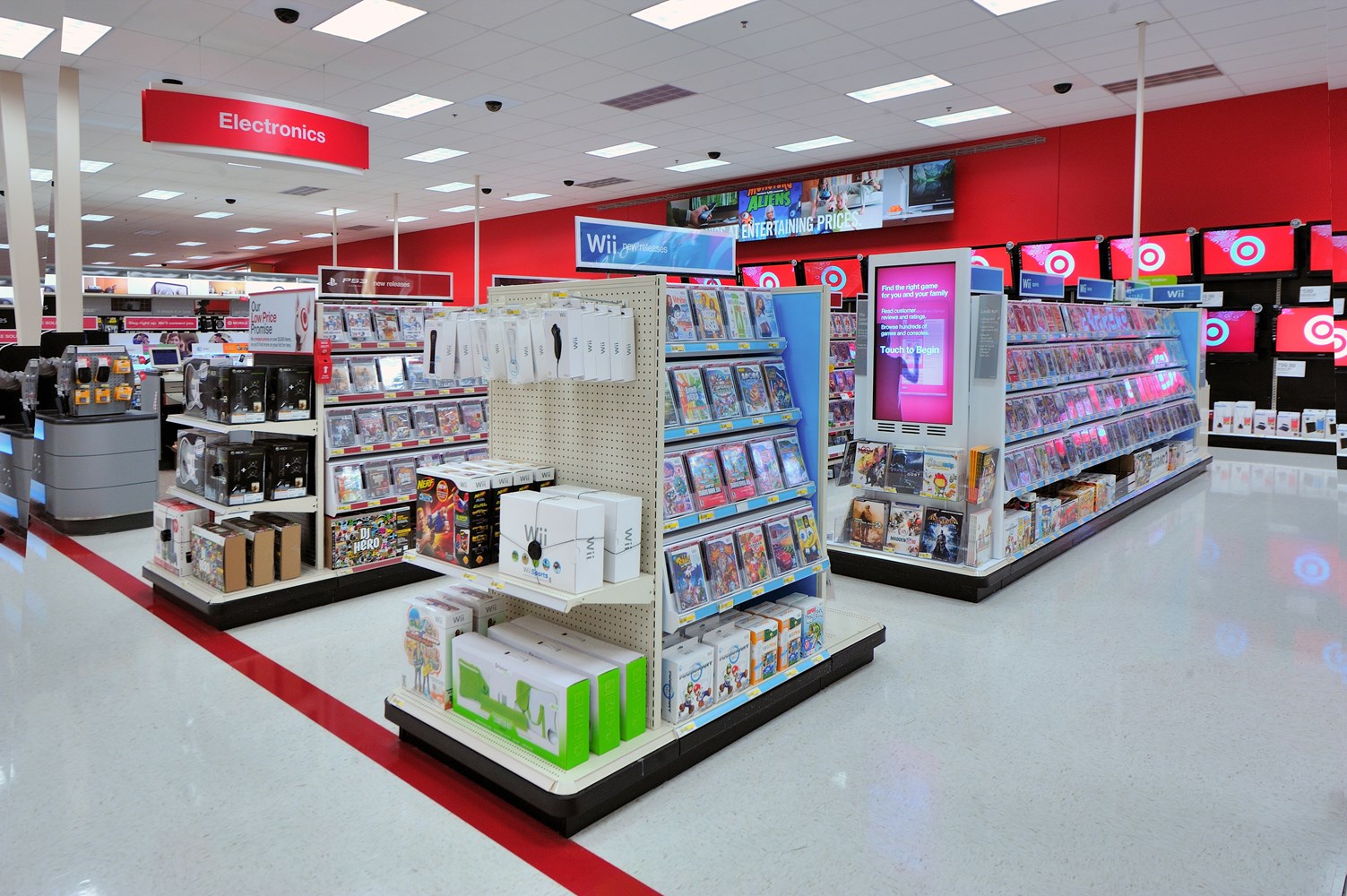 Credit: Target Corporate
Unless you're planning on grabbing some holiday deals that Target usually offers, it's best to purchase your electronics elsewhere. There are a wider range of specifications of the items you're looking for online, and you can even get discounts and coupons from other websites, making things a lot more affordable.
Toiletries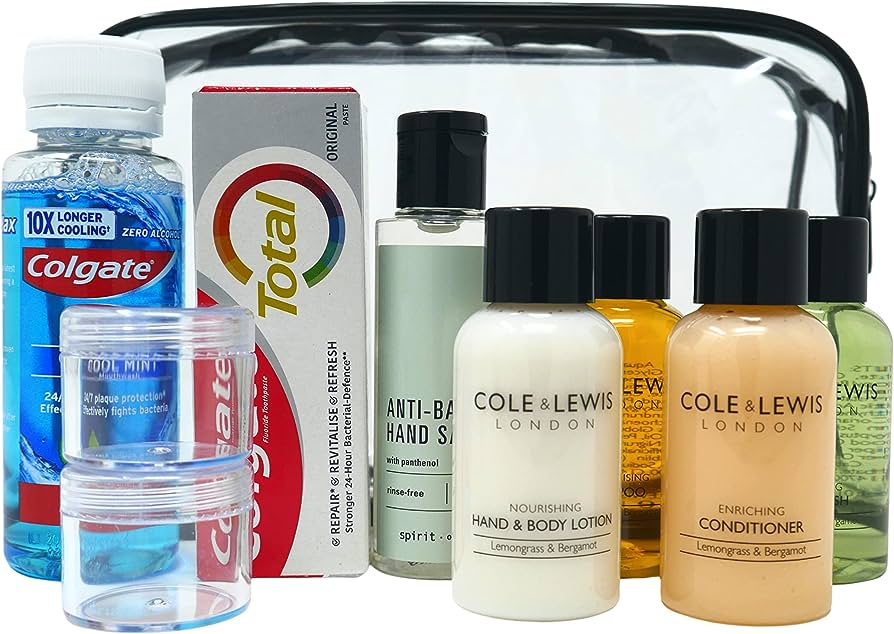 Credit: Amazon
According to a price comparison by Apartment Therapy, Target isn't the cheapest place to get your toiletries. Items like toothpaste and body wash are a lot more affordable at Walmart, meaning you should skip the errand run to Target and get yourself to Walmart instead.
Target brand diapers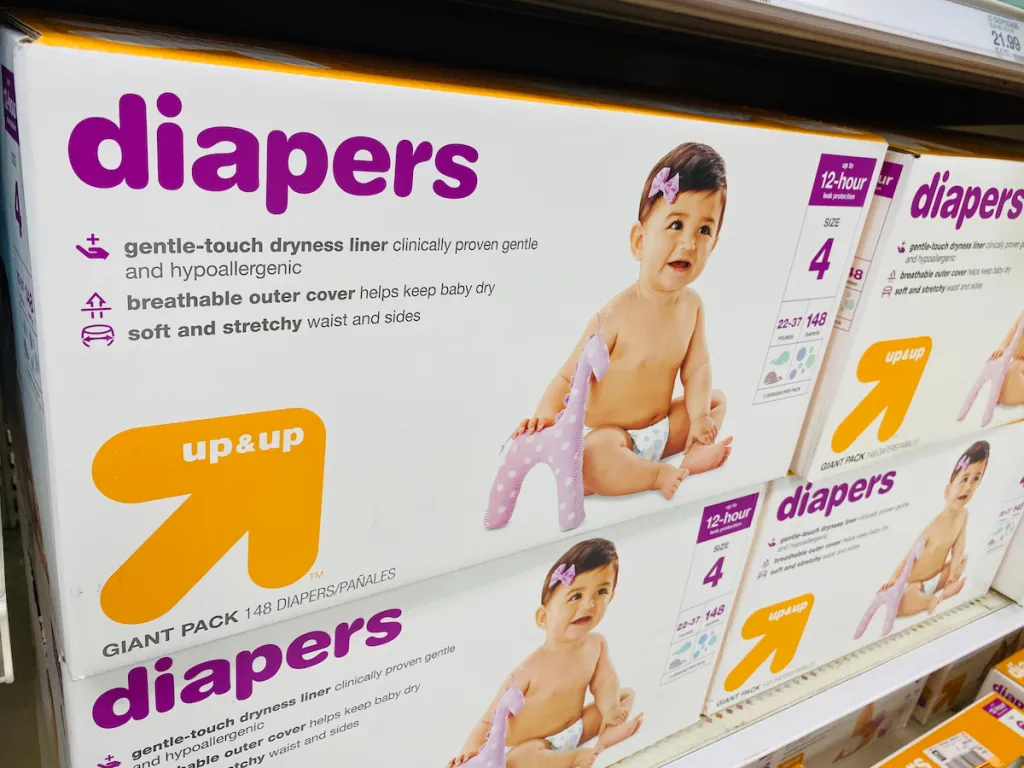 Credit: ZikG / Best Life
Whilst they seem cheaper in price point compared to Huggies, they aren't worth it. GearLab Baby found that they performed poorly and parents had to deal with leaks more frequently, and ended up using more diapers on average anyway. They also aren't irritant free or eco-friendly.
Books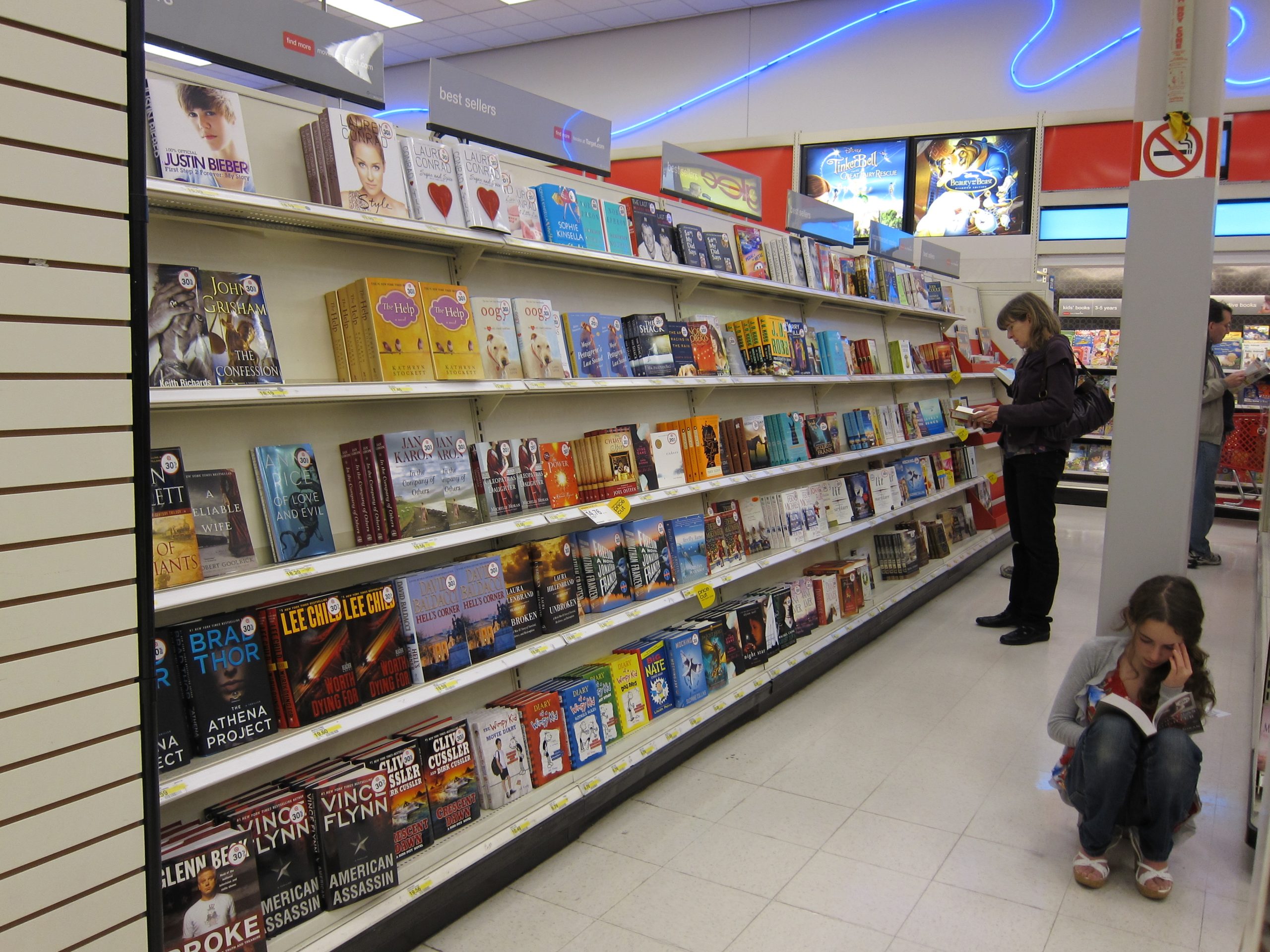 Credit: Claire Kirch
If you're a huge reader, it's probably best to skip Target when adding to your collection. They charge top price, especially for new releases, meaning buying a single book could cost anywhere between $10-20. Use a second hand service to buy gently used books or visit your local library.
Pet supplies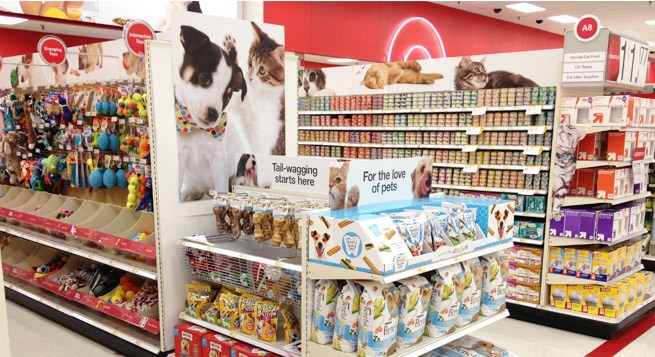 Credit: Target Corporate
Target doesn't usually have a huge selection of products so, if you're needing something specific, you probably won't find it here. You will get much better deals with bulk buy of kibble or cat litter from places like Costco or Amazon, or you could sign up to a pet subscription service.
Craft supplies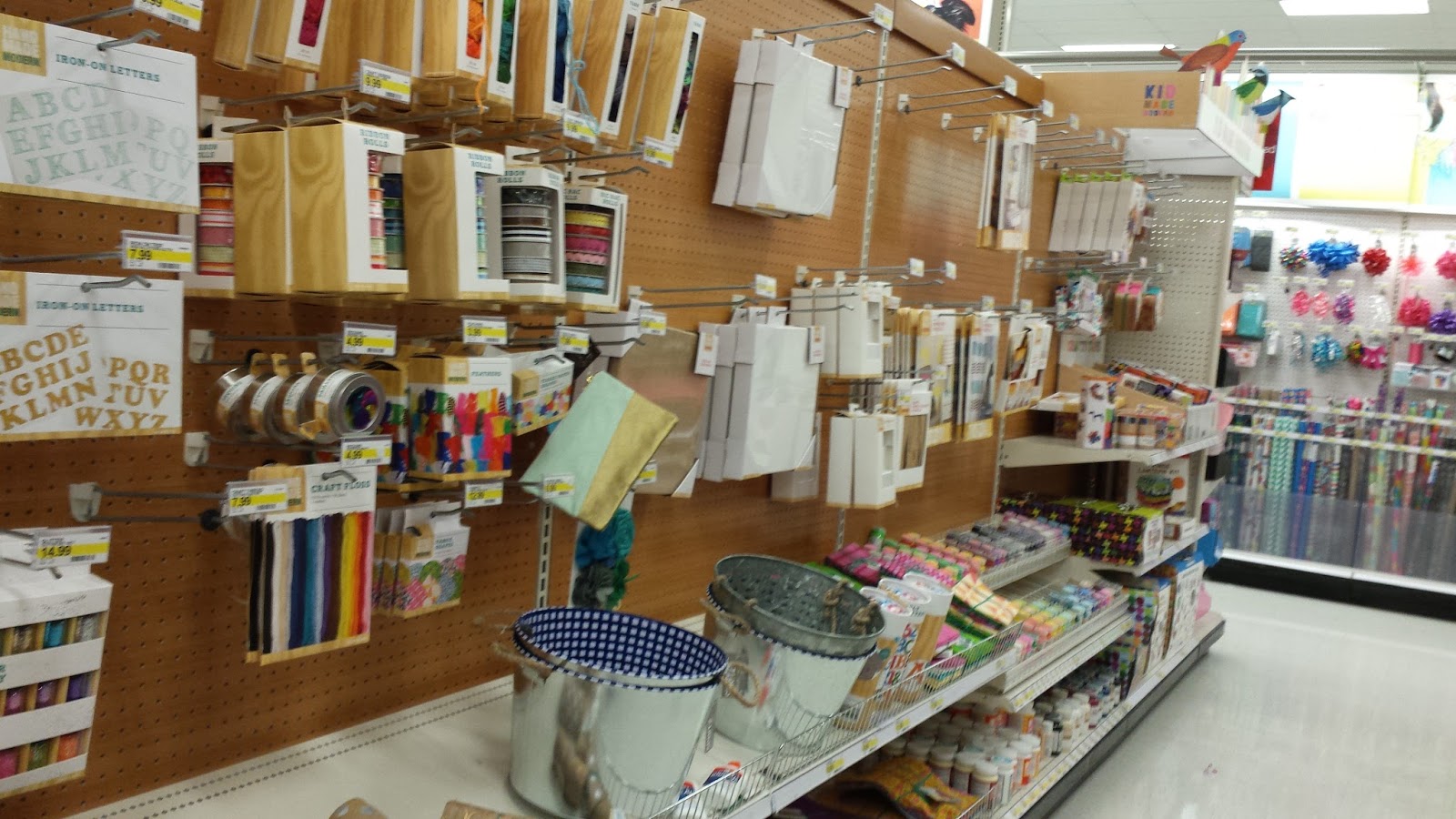 Credit: Natto Soup / Target
A consumer analyst reported that if you're wanting the best deals of crafting items you're better off going to the specialised stores like Michael's or Jo-Ann's. Target does have a range of craft supplies but they are often lower in quality to match the prices they offer, especially paint brushes and paint.
Gift wrap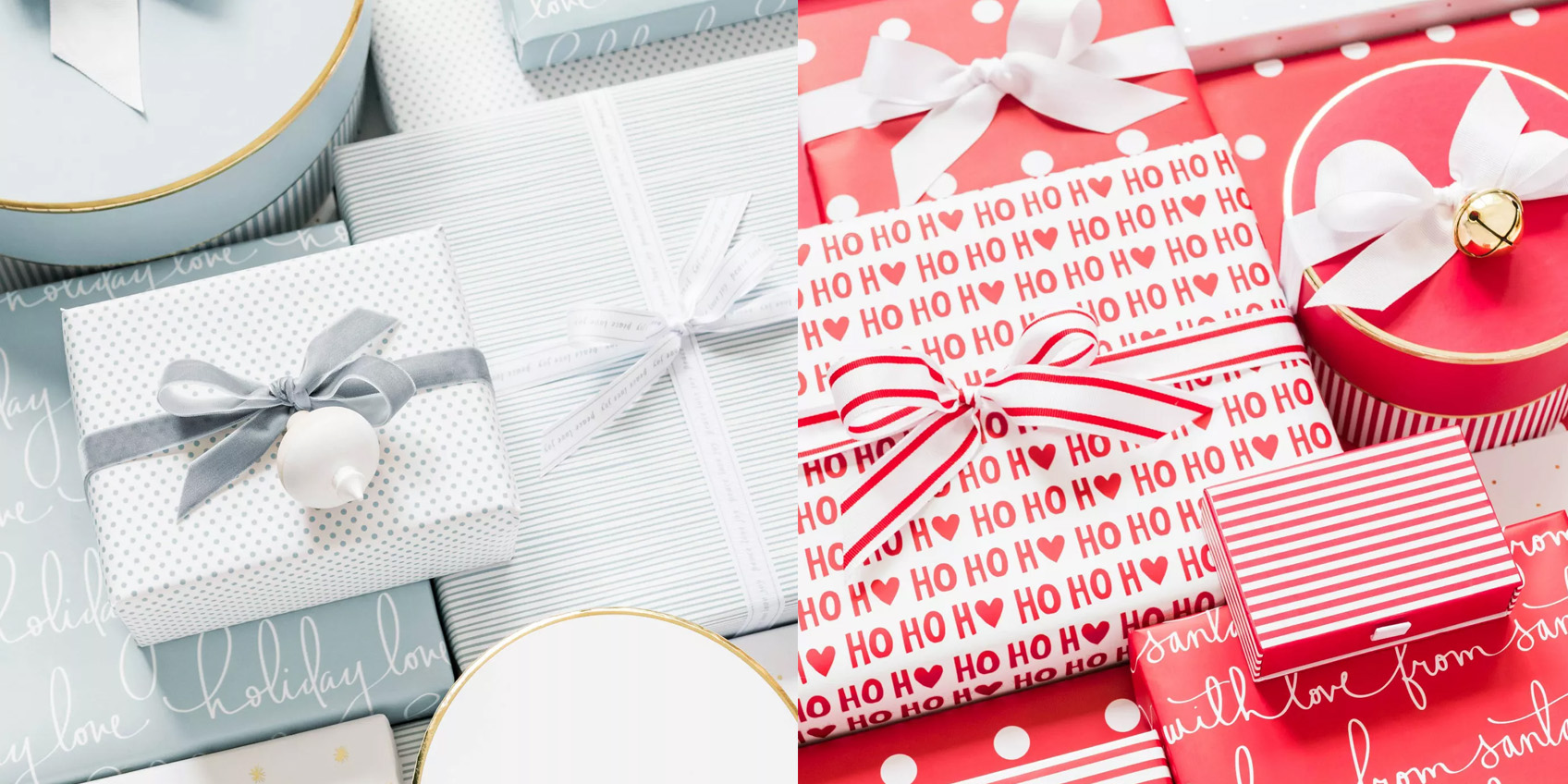 Credit: 9 to 5 Toys
Spending $4-6 on wrapping paper just seems silly if people are just going to be ripping it off. Get your gift wraps from the Dollar Tree or Walmart for a much more affordable price. If you are wanting a slightly better quality paper, T.J.Maxx often carry thicker papers but still with reasonable pricing.
Name-brand medications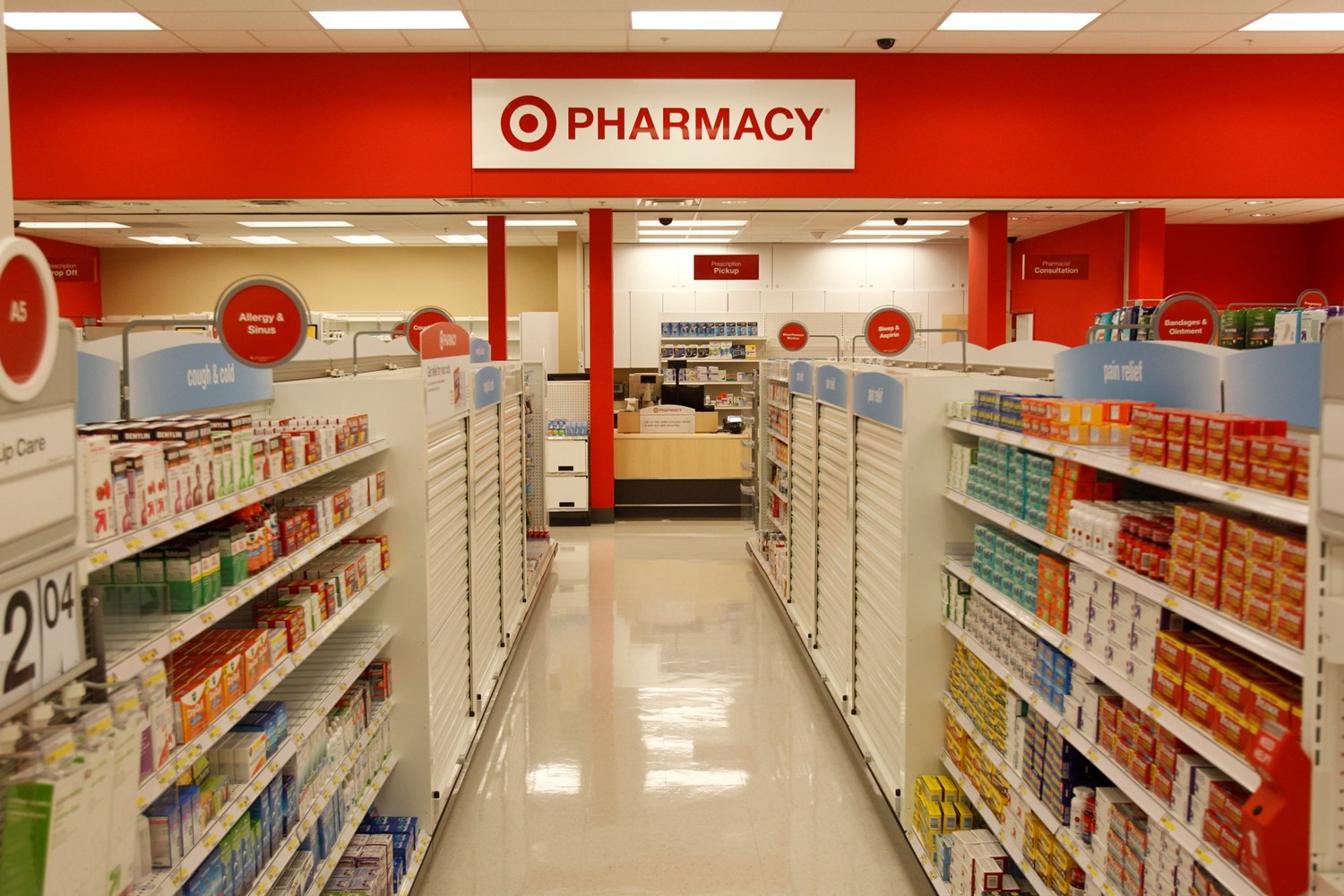 Credit: Target Corporate
Target's pharmacy section was taken over by CVS in 2015, they removed the rewards program and therefore made the medications more expensive and less competitively priced. Stick to store brand variety if you're looking for medications in store to avoid higher bills at the cash register.
Party supplies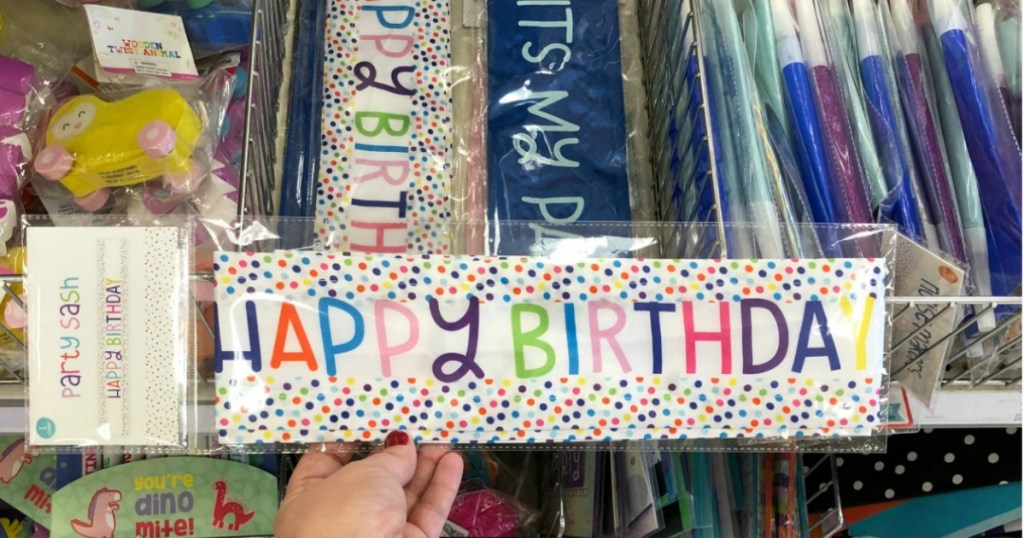 Credit: Hip2Save
Another bunch of items that are just cheaper at the Dollar store. Cheap paper plates, banners, streamers and balloons will all be disposed of after the party is over so don't waste your money by buying overpriced items for convenience. The dollar store also offers a wider variety of fun characters and colors.
Greetings cards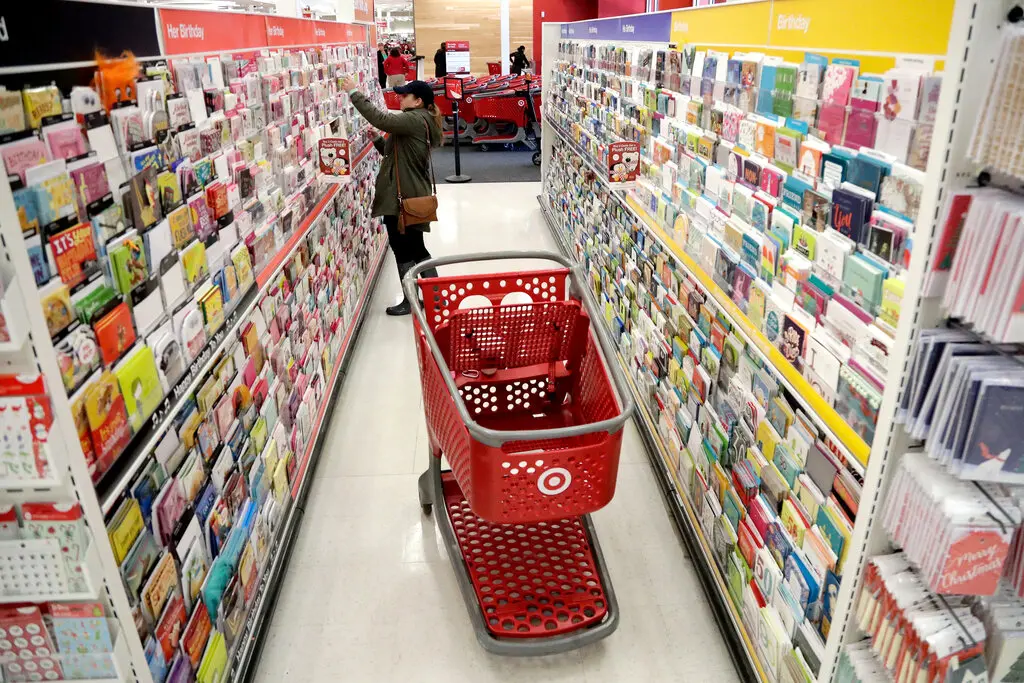 Credit: Julio Cortez
A money saving expert, Andrea Woroch has found that the average card at Target can cost anywhere between $4-7. That's steep for a piece of card, when you could make one for cheaper or buy one at the Dollar store. Buy a bulk of cheap 50 cent or dollar cards for the year so you have them in.
Name-brand beauty products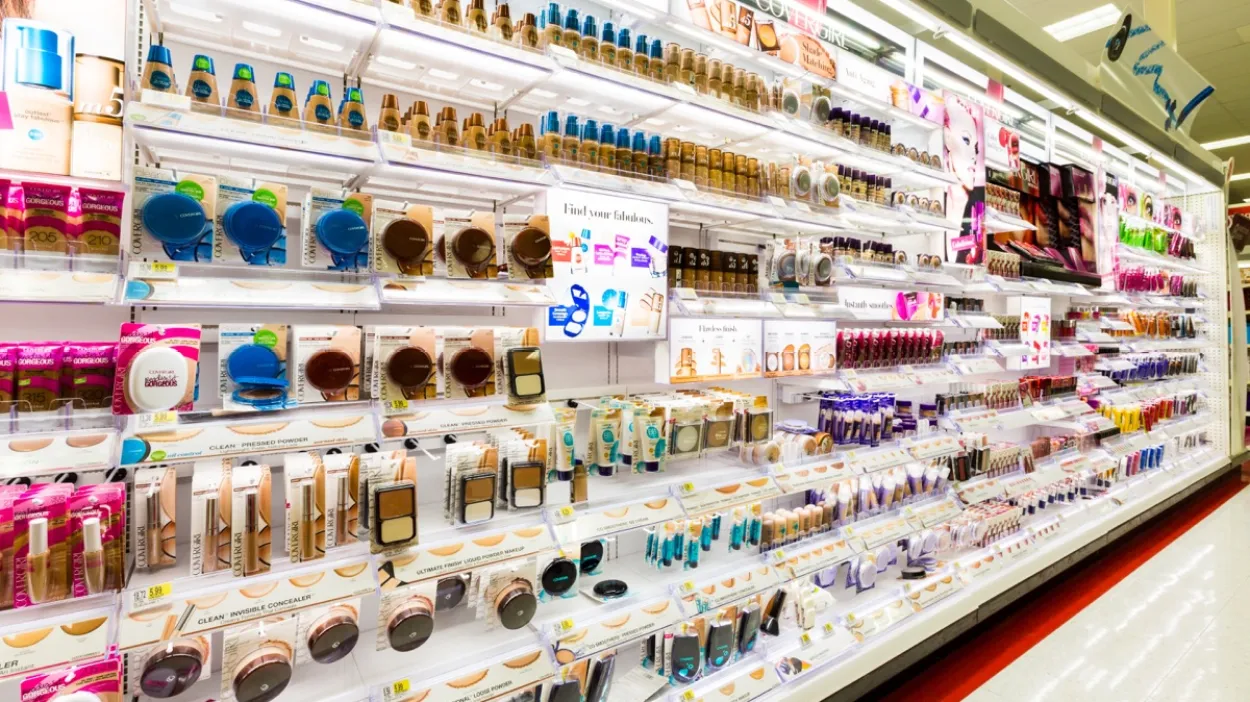 Credit: Mihai Andritoiu
Target only holds a limited range of high-end cosmetics which means that, if you're in need of something specific, then you may end up choosing a more expensive product than you originally needed. Stores like Sephora and Ulta are the place to be for a wider range of cosmetics and price points.
Kitchen Aid stand mixer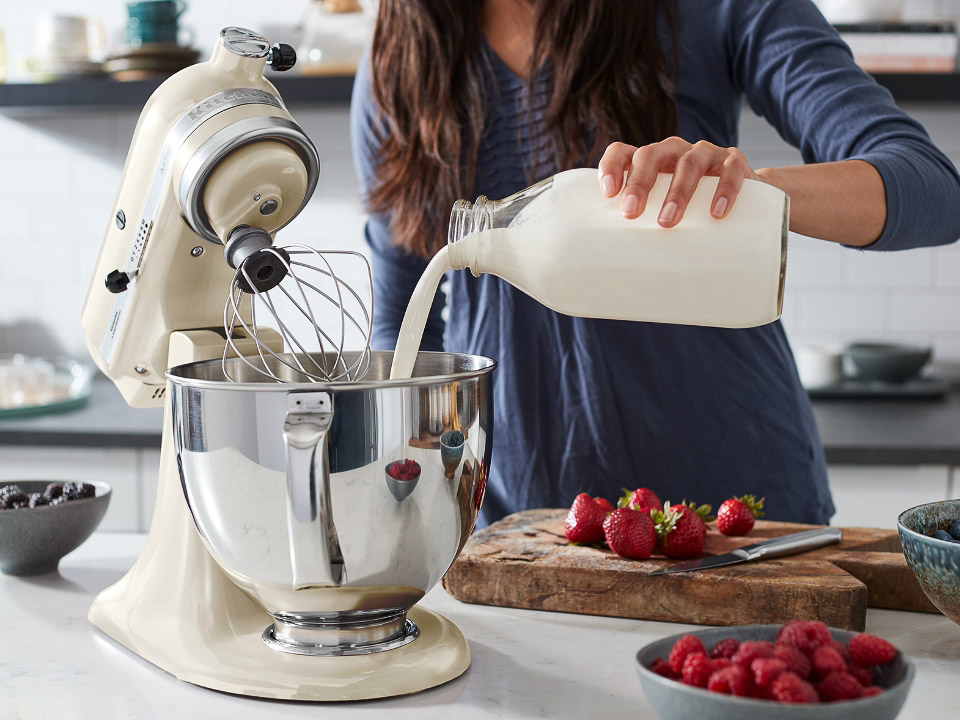 Credit: Kitchen Aid
Every baker's dream item. If you've been looking at purchasing one of these iconic baking machines, you may want to look elsewhere. The popular 5-quart model at Target goes for around $449 for only three extra attachments, whereas Costco offers a 6-quart model for $399 and with the same attachments plus pouring shield.
Storage bins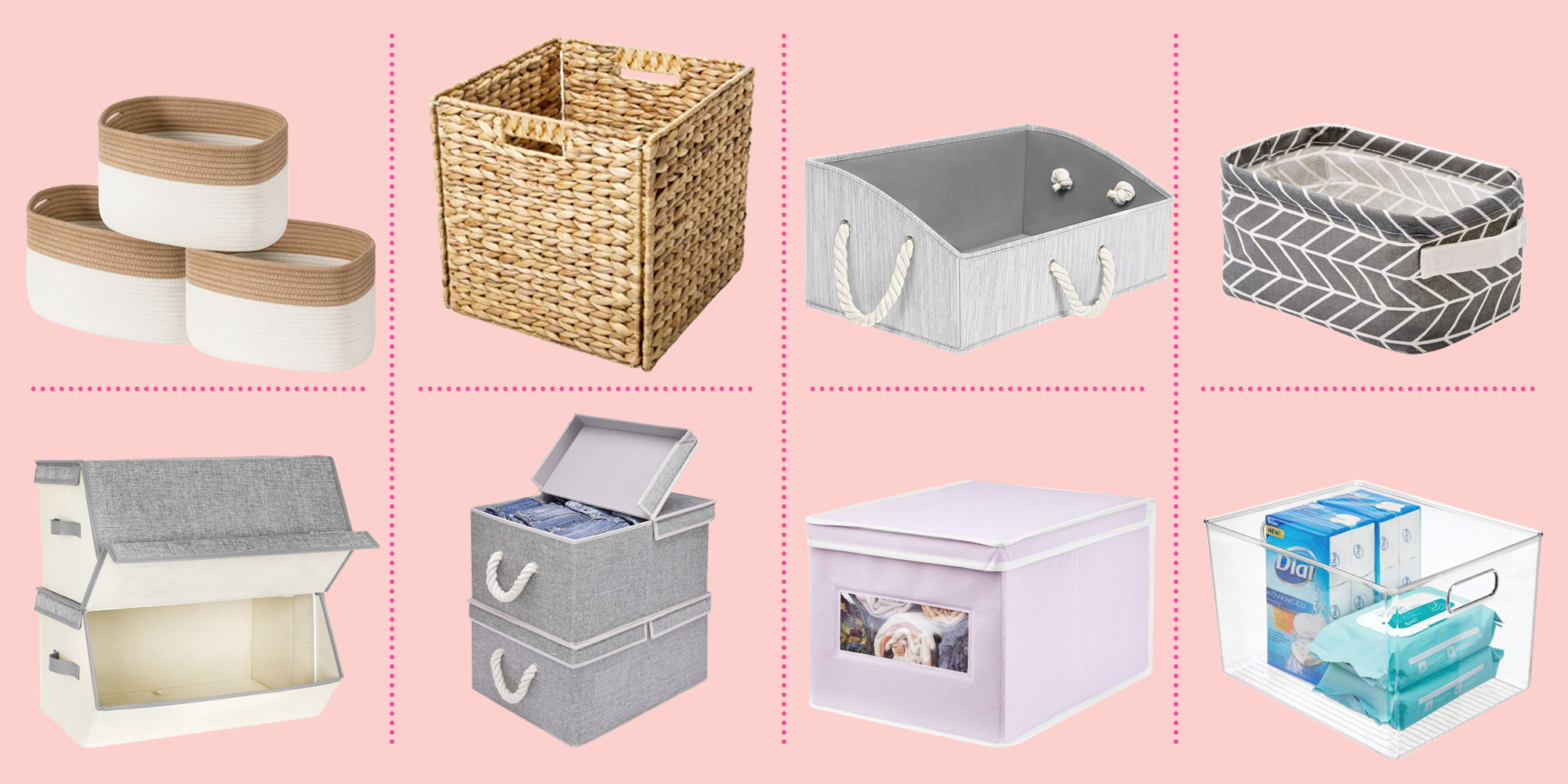 Credit: Good Housekeeping
If you're wanting the storage bins to fit the aesthetic of your home, look at other places that specialise in home goods. Target only has a small selection and they aren't always pretty to look at. T.J.Maxx always has lots of styles and rotate their stock often.
Women's clothing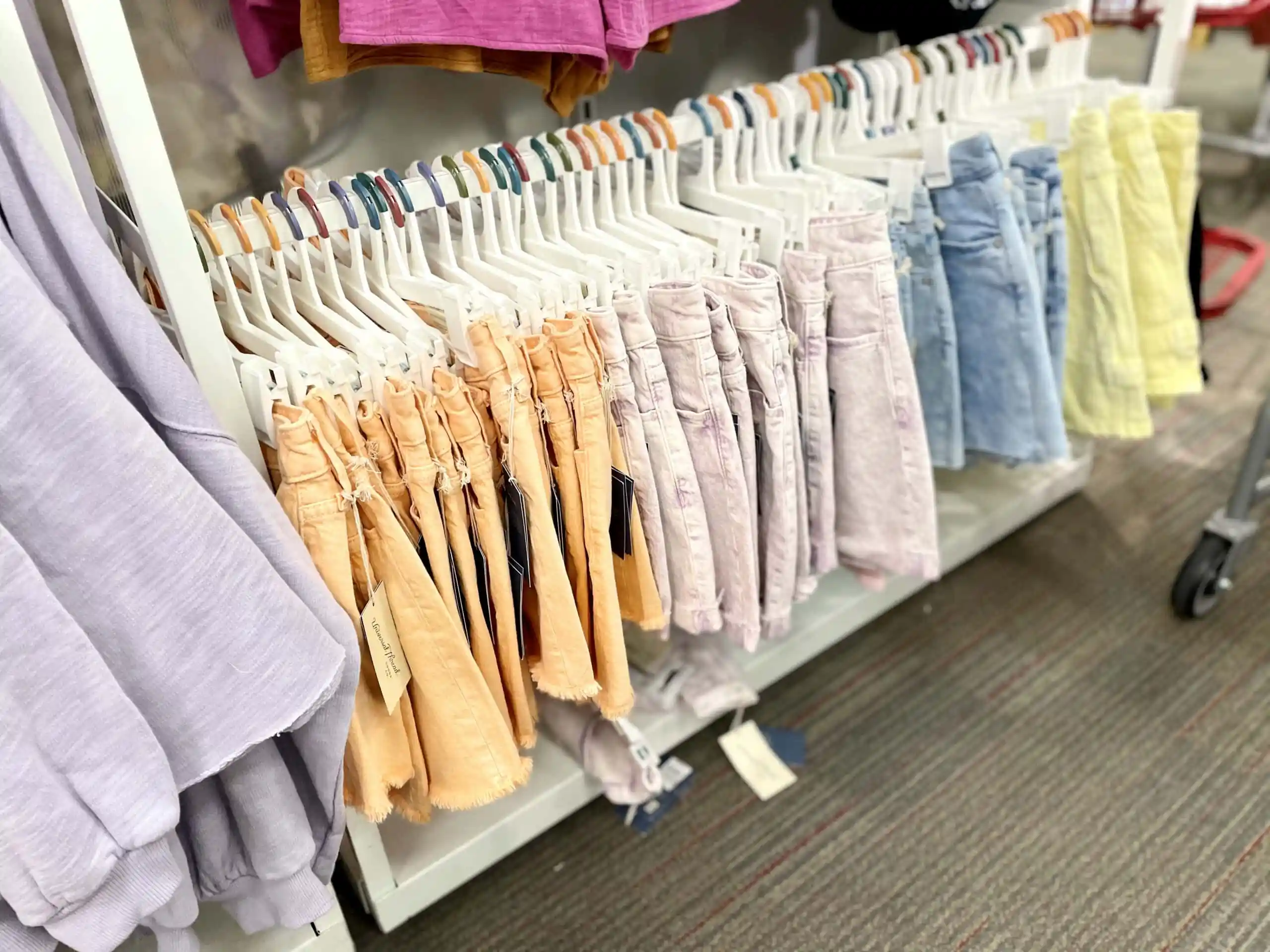 Credit: Puzzlewood
It may come across as affordable (sometimes!) but the quality is not the best. If you want your clothing to look as good after a wash, don't buy it from Target. Customers have found their softer fabrics start to pull and bobble quickly, and fabrics don't always feel worth it.
Luggage
Credit: British GQ Magazine
Target don't seem to offer many discounts or deals on luggage apart from the occasional backpack. If you're looking to buy suitcases for a family vacation, three to four suitcases can really add up in price from Target. Start looking at other stores and shop around before visiting your local Target.
Batteries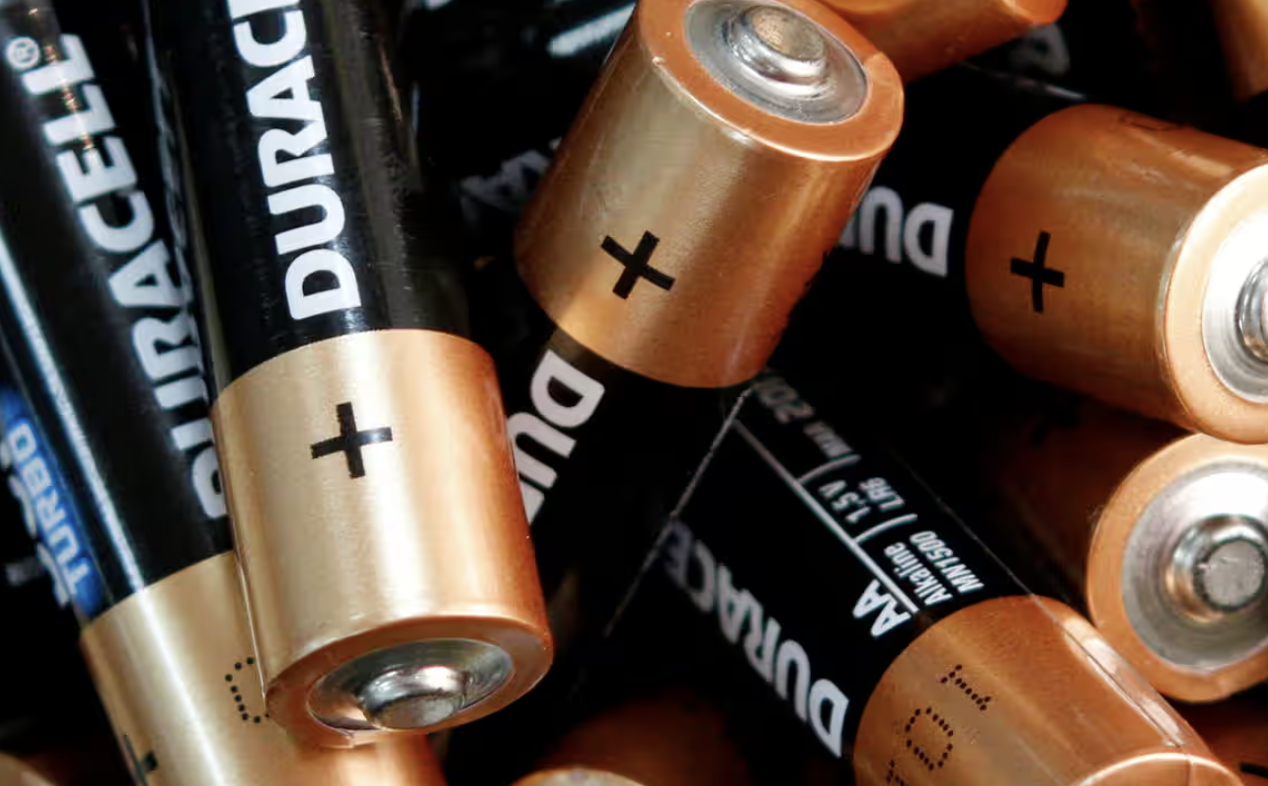 Credit: Stringer/ Reuters
It's always annoying when you think you have a drawer full of batteries and you can't find a single one. A four pack of Energizer AA batteries can cost around $5 at Target, which is expensive for only four. The Dollar Tree offers the Alkaline equivalent AA batteries for $1.25, so it seems like a no brainer.
Shoes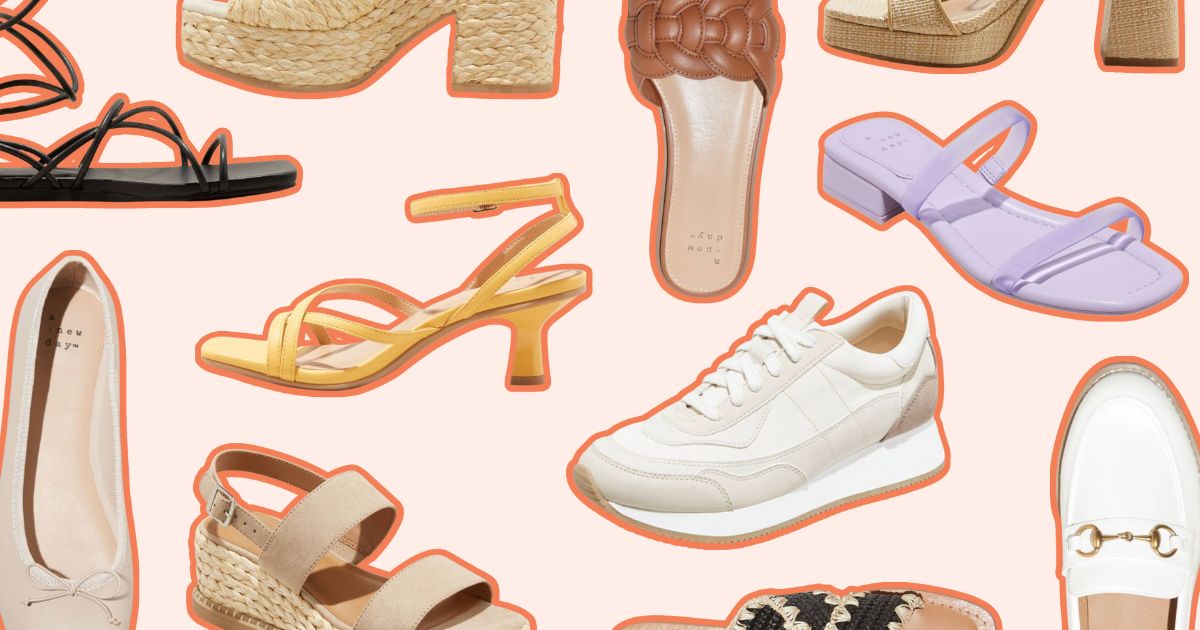 Credit: The Every Mom
If you're wanting a sturdy pair of shoes to last you a few years, you're probably not going to find them at Target. Fake leather sandals can cost around $20-30 at Target, whereas at Macy's you can find a branded pair for a similar price but way better quality and durability.
Name-brand groceries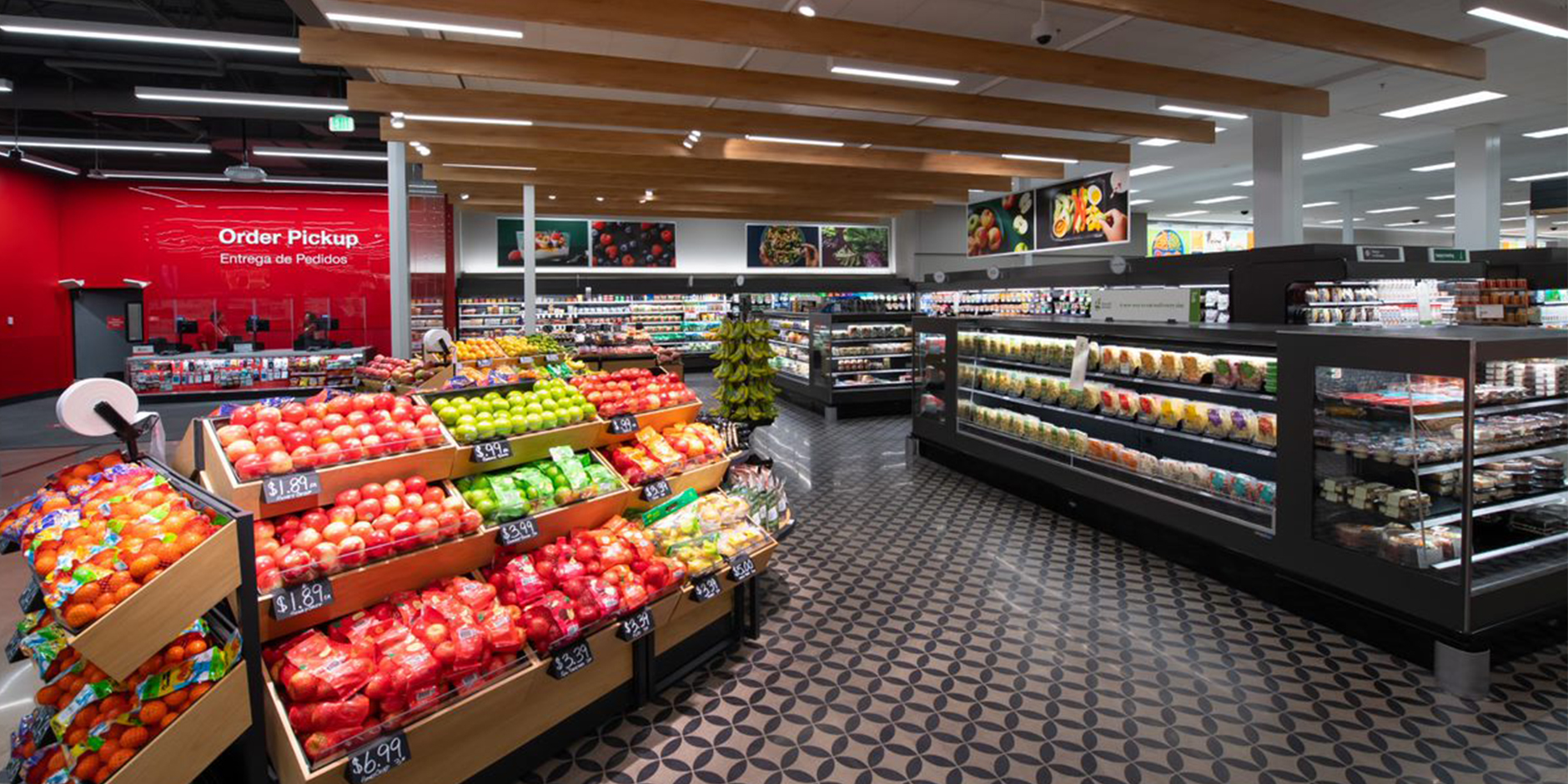 Credit: Target Corporate
Target offers both name-brand and their own store brand groceries, and it's obvious which ones are the more affordable. If you're loyal to your name brands however, it's best to get them from other stores, such as Costco or Sam's Club, as they're often cheaper.
Kid's clothing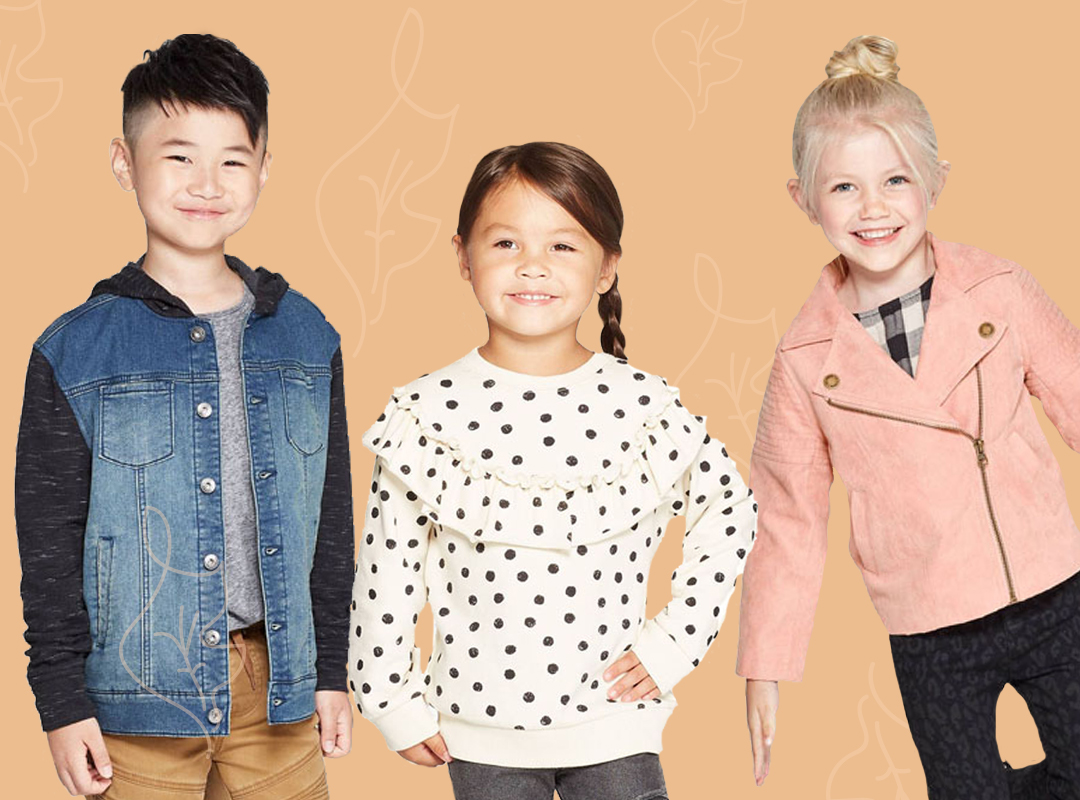 Credit: The Every Mom
It may seem cute but the price just doesn't seem reasonable. Kids are gonna be running around, scraping their knees and getting covered in mud. Target clothes often just aren't durable enough for that, according to many customers. Parents on TikTok have started raving about Walmart for affordable kid's clothes.
Fresh berries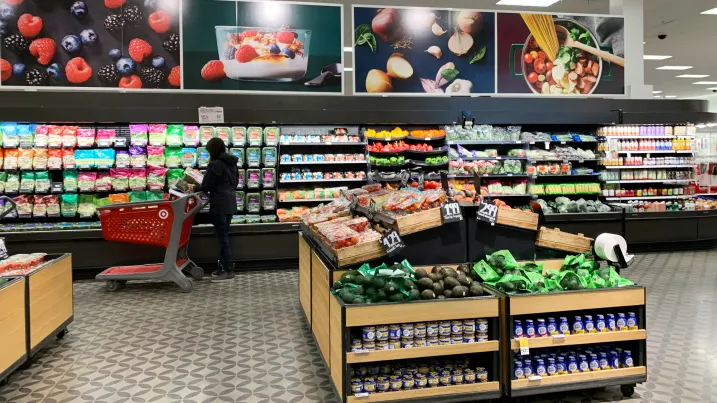 Credit: Melissa Repko
Many customers have complained that Target's fresh produce isn't so fresh after all. Their fruit and berries in particular have come under fire from disappointed customers for having gone bad whilst sat on shelves or generally tasting poor. Stick to your grocery store or local markets for better produce.
Gift cards
Credit: BBC / Getty
Target was hit with a lawsuit in March 2023 for allegedly selling fake Apple gift cards. They're usually found near the registers and are hard to pass up. If you want to save a bit of money on gift cards use a marketplace online like 'Raise' where you can sell and swap gift cards and save around 5-20% of their value.
Meat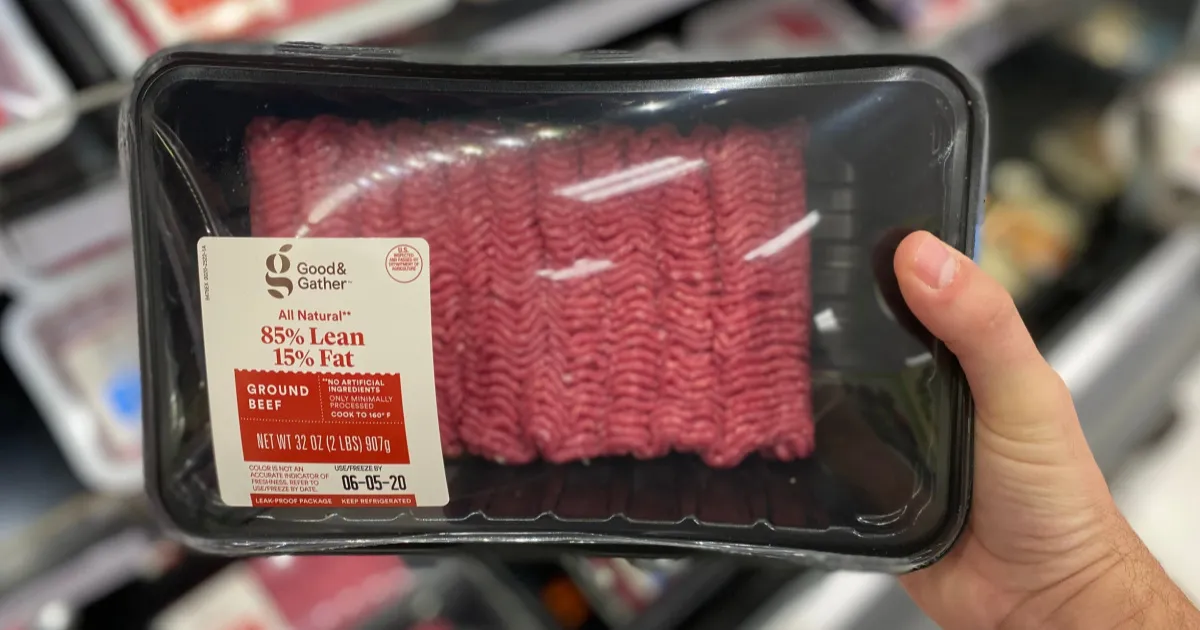 Credit: Hip2Save
The Tasting Table ranked Target last for meat selection at chain grocery stores. This could be due to their small selection and lack of on-site butcher. They actually receive their meat from the same supplier as Walmart, so you may as well get your meat from there for more selection and fresher packaging.
Handbags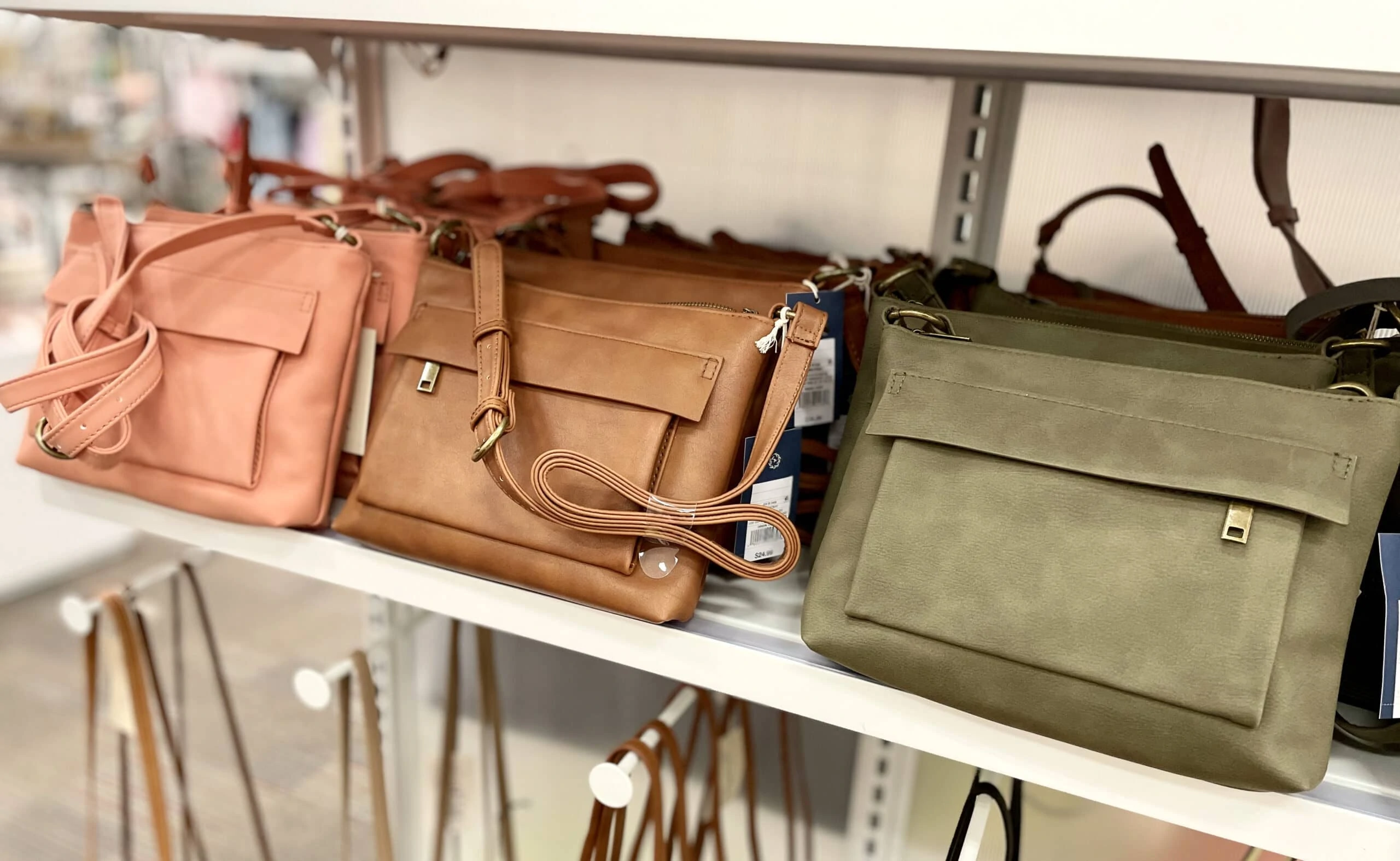 Credit: Passionate Penny Pincher
Resist the temptation to buy that cute purse. Their bags will not even last you for a few years, never mind a lifetime like genuine handbags should do. Customers have found their zippers to break easily or see the fake leather soon begins to rub off at the joints and seams.
Fragrances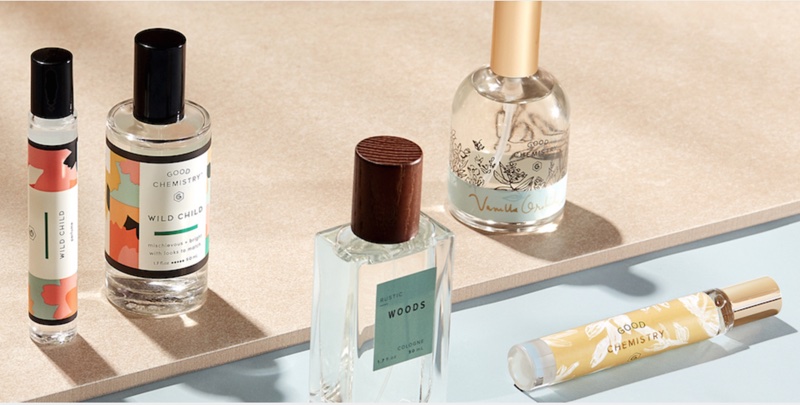 Credit: Cosmetic Business
They may seem more affordable than the bottles at department stores, but Target perfumes and fragrances are not the best quality. Their formulas are diluted down to make up for the more affordable price, which means the scents don't last very long on the skin.
Jewellery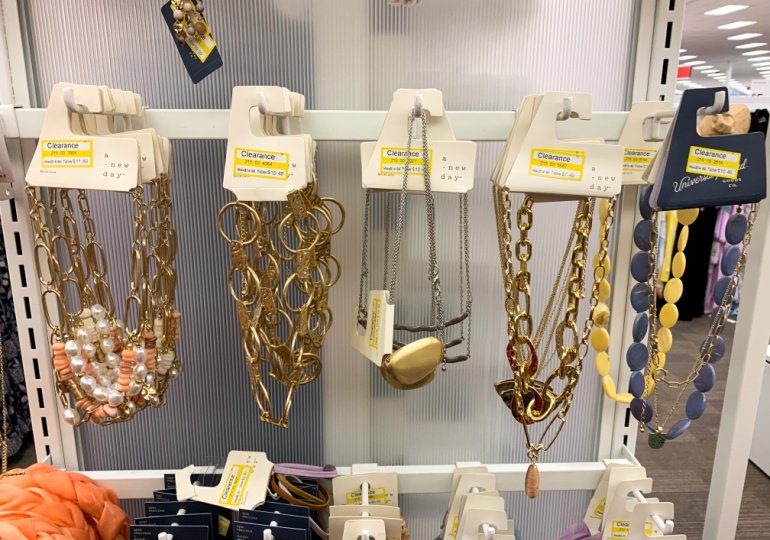 Credit: Passion For Savings
Target has some fun and bright jewellery options, but they're more affordable for a reason. Often they're made out of materials that aren't true metals, meaning they're not allergen free and can turn your skin green. The cheaper clasps can also break more easily or rust.
Target brand mac and cheese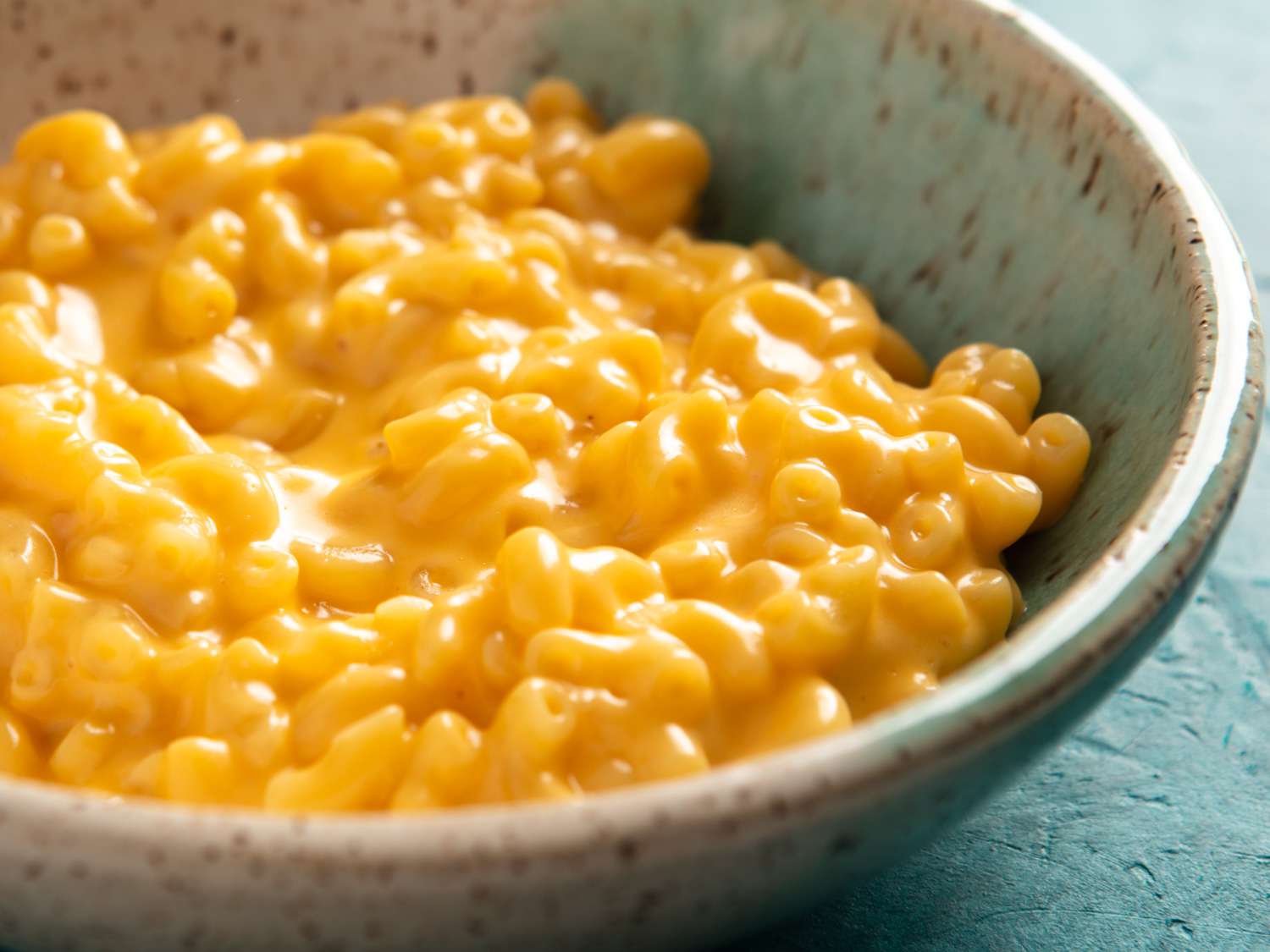 Credit: Serious Eats
Target's own store brand Market Pantry offers more affordable versions of name brand products. However, their boxed Macaroni and cheese dinner has over 1,250 milligrams of sodium and 130 grams of carbs per box, which is a lot of salt and not the healthiest option.
Bras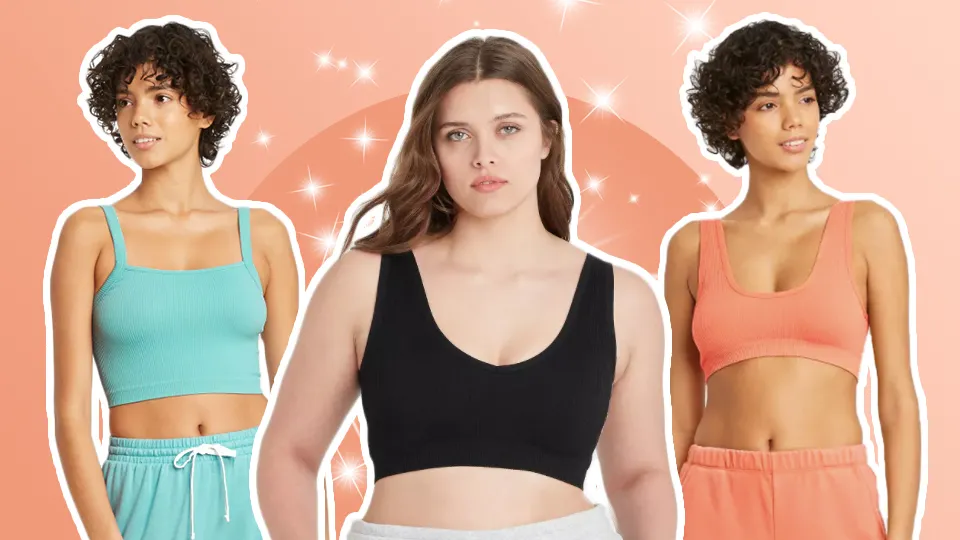 Credit: Cierra Miller / Style caster
A lot of women aren't wearing the right size bra and go too long without being properly fitted. Target doesn't seem to offer fittings in store or, if they do, not in many stores, so their bra section can become a bit confusing to manoeuver. They aren't the best quality when it comes to support and the underwear section is often found in a mess.
Trash bags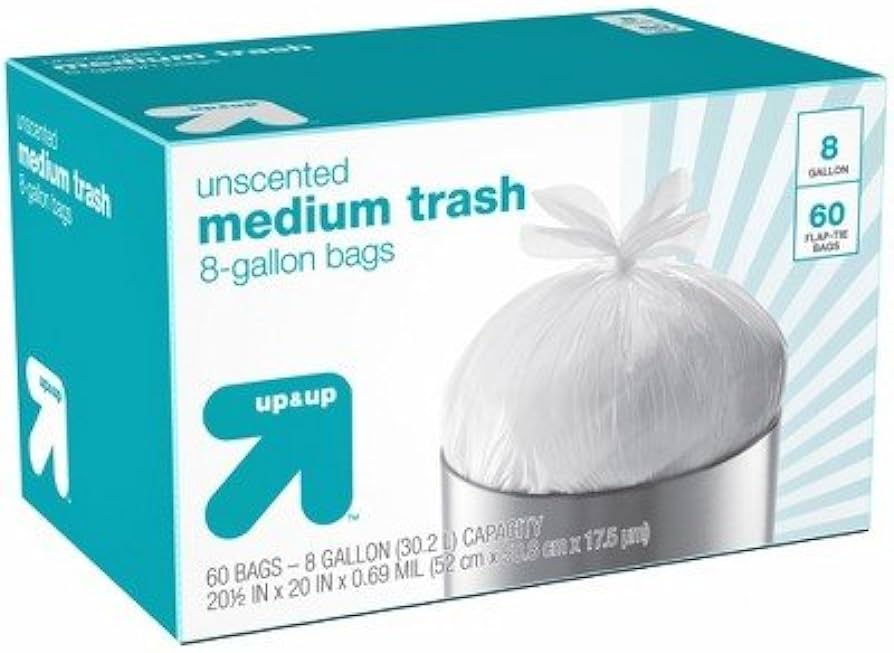 Credit: Amazon
The target brand Up & Up has cheaper alternatives to name brand home supplies, but their trash bags just aren't worth buying. Best Life Magazine has reported that their durability and quality is very poor, and you'll end up using more than one to solve the problem anyway.
Bedding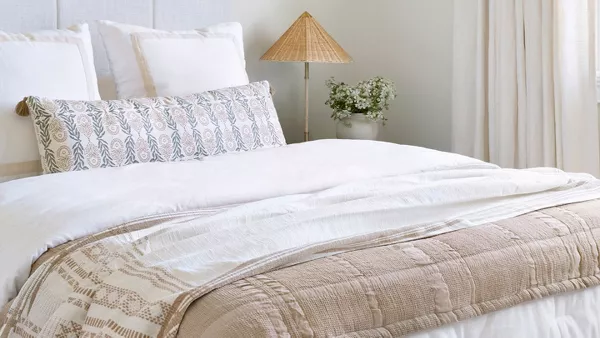 Credit: Target
They offer a range of sheets and pillow cases but again because of their slight cut in costs, the quality also matches. The quality isn't awful but if you want to make your money go further, you can get bedding from Macy's or HomeGoods for a similar price but better quality.
Impulse buys from the discount section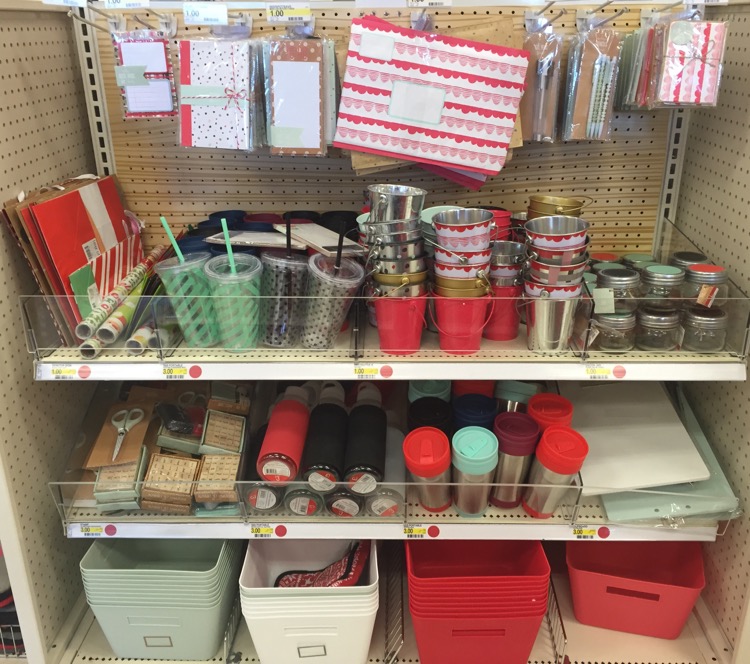 Credit: All Things Target
This section has all sorts of fun seasonal buys, but do you really need it? Target calls this the "Dollar Spot" but that's actually deceiving as a lot of the products are well over a dollar. A lot of the products here are generally low quality too as they are sold for cheap.
Coffee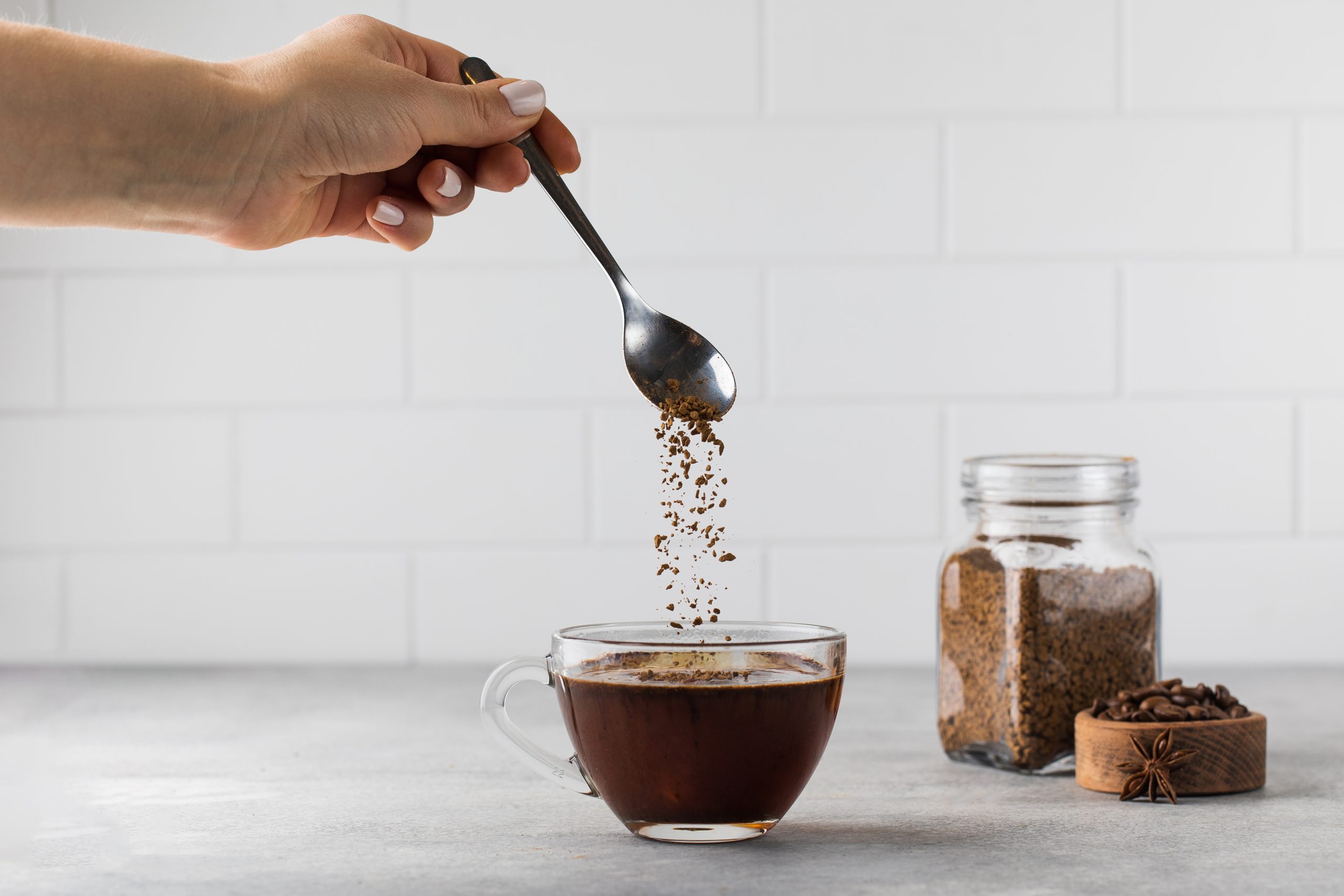 Credit: Kabachki / Pumphreys coffee
A daily Starbucks trip really adds up, so opting to make your coffee at home can be a way to cut costs. However, make sure to research the best instant coffee around because Target's Up & Up brand really isn't the best. Customer reviews have claimed the flavor is bitter and usually unpleasant.
Paper towels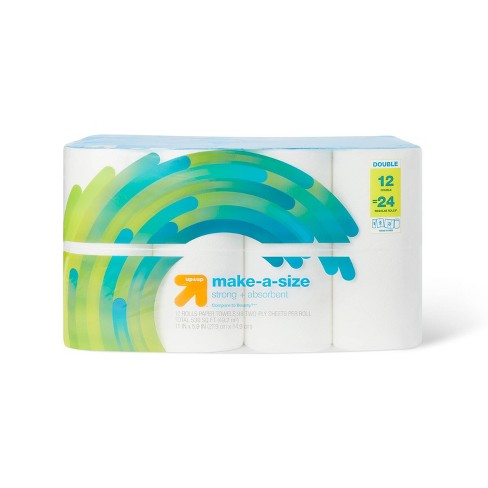 Credit: Target
Up & Up knows how to cut corners to keep their prices reasonable. Shopping experts have said to just skip the bargain buys and go for a mid range paper towel. Target's paper towel is thin and not very absorbent, so you will end up using the roll quicker anyway.
Furniture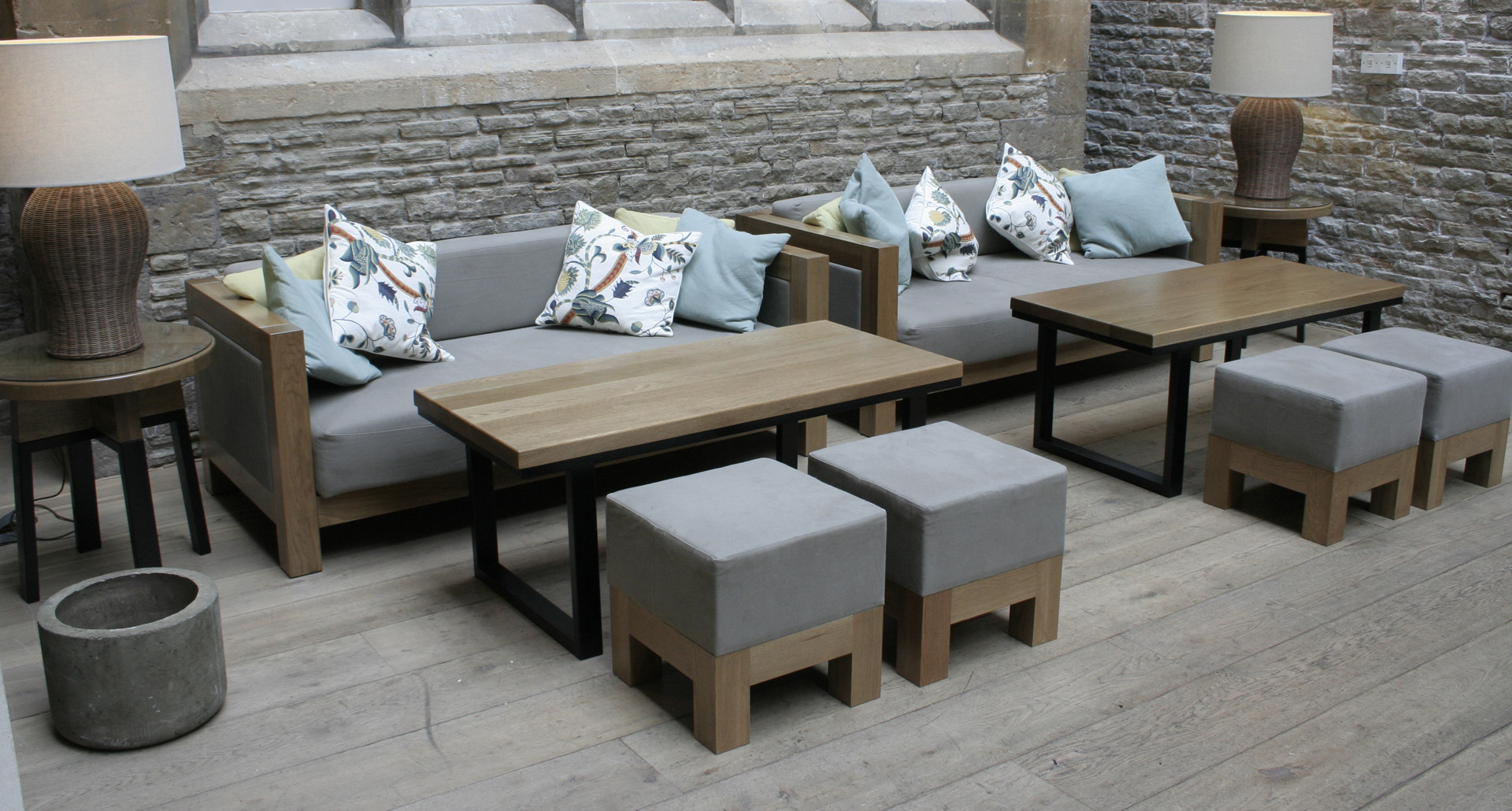 Credit: Target Furniture Ltd
Furniture should be carefully considered before buying as it can be expensive. Target does offer some furniture but it's not necessarily the best place to shop for it. The quality of soft furnishings like sofas may be lacking and aren't very durable, especially for busy households with pets and children.
Baby formula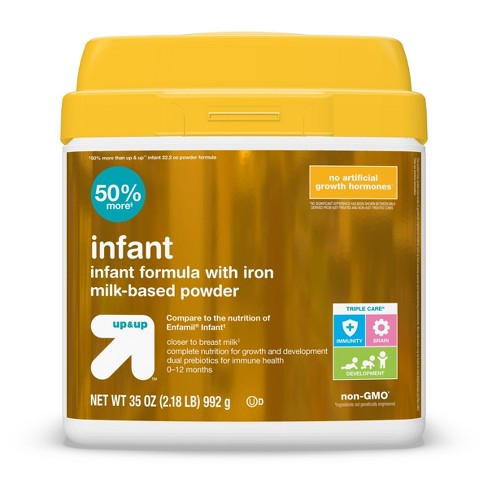 Credit: Target
A lot of Target's baby related items are some of the most expensive compared to other chain stores. They do offer different baby formulas for differing price points but some customers have complained about the quality of their most affordable range, and you don't want to buy a whole supply of formula that isn't suitable for your baby.
TVs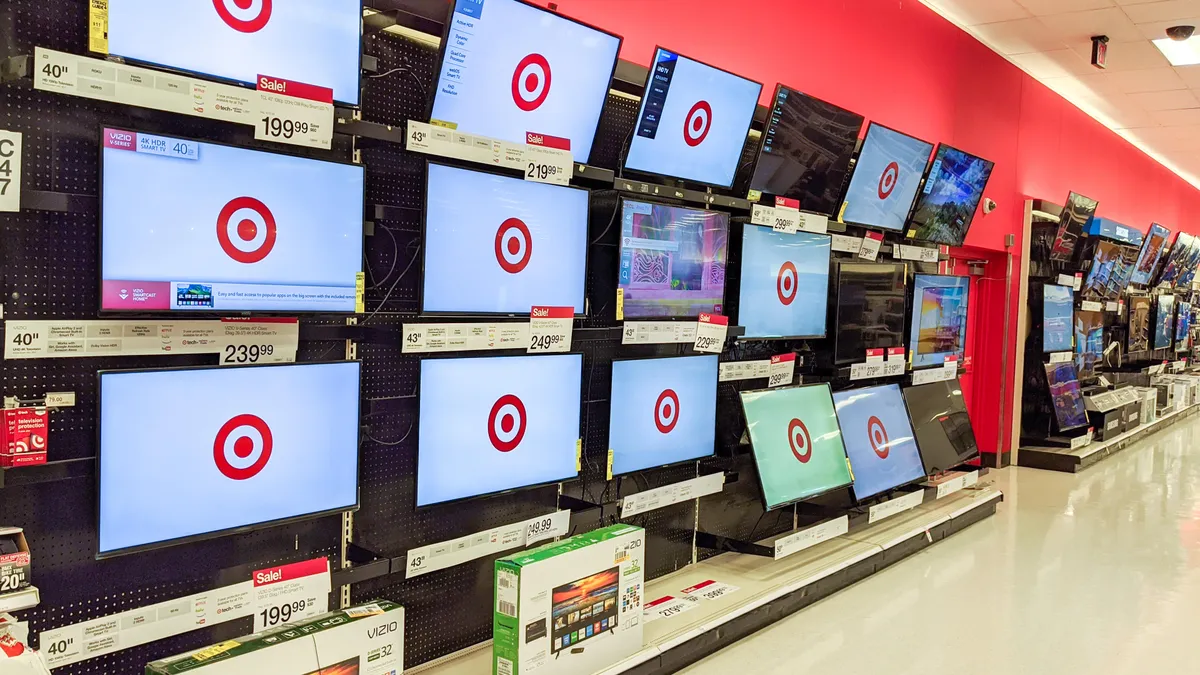 Credit: Geoffrey Morrison
Unless it's black Friday, Target isn't going to offer very competitive prices compared to other places. A 50-inch model at Target typically goes for $699, whereas at Best Buy you can get the same TV for $499. It seems obvious where you'd rather spend your money.
Phone accessories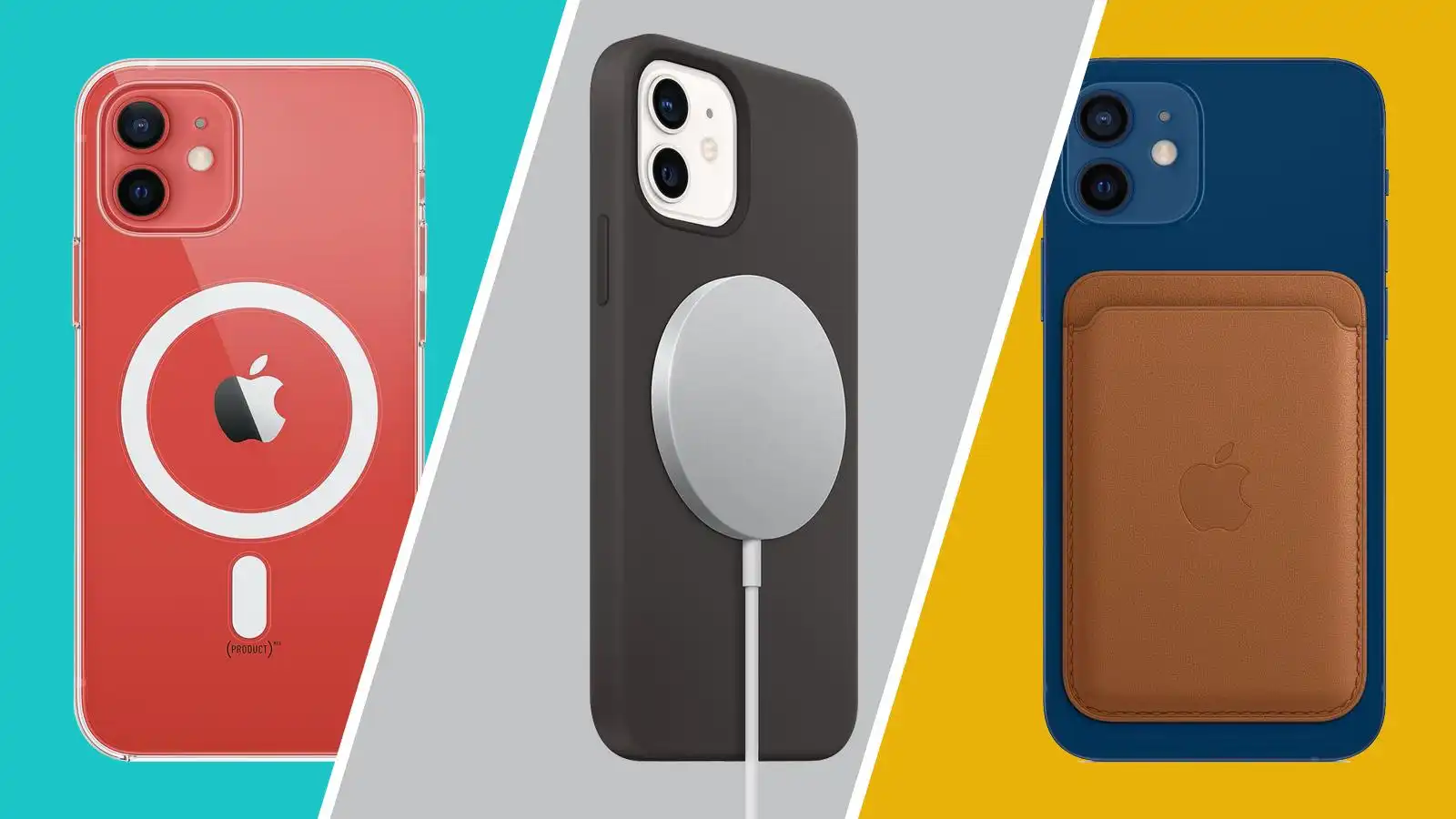 Credit: Tech Advisor
Target tends to be slightly more pricey when it comes to phone stuff, including phone chargers, adapters or cases. It's probably due to the convenience of it all being in one store, but don't fall for it. Amazon often has discounts or sales for the same products and you could save a few dollars.
Jeans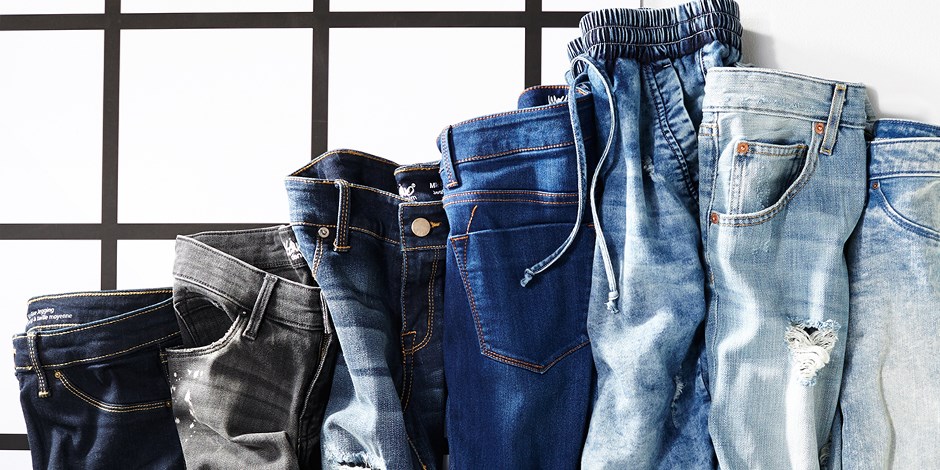 Credit: Target Corporate
A good pair of jeans can be hard to come buy, and you probably won't find them in Target either. Target's denim doesn't always feel great and can be discolored in places. Some customers have found that, even when washing following the instructions, their jeans have shrunk and it's a whole chore to try and squeeze them back on again.
Target brand salad dressings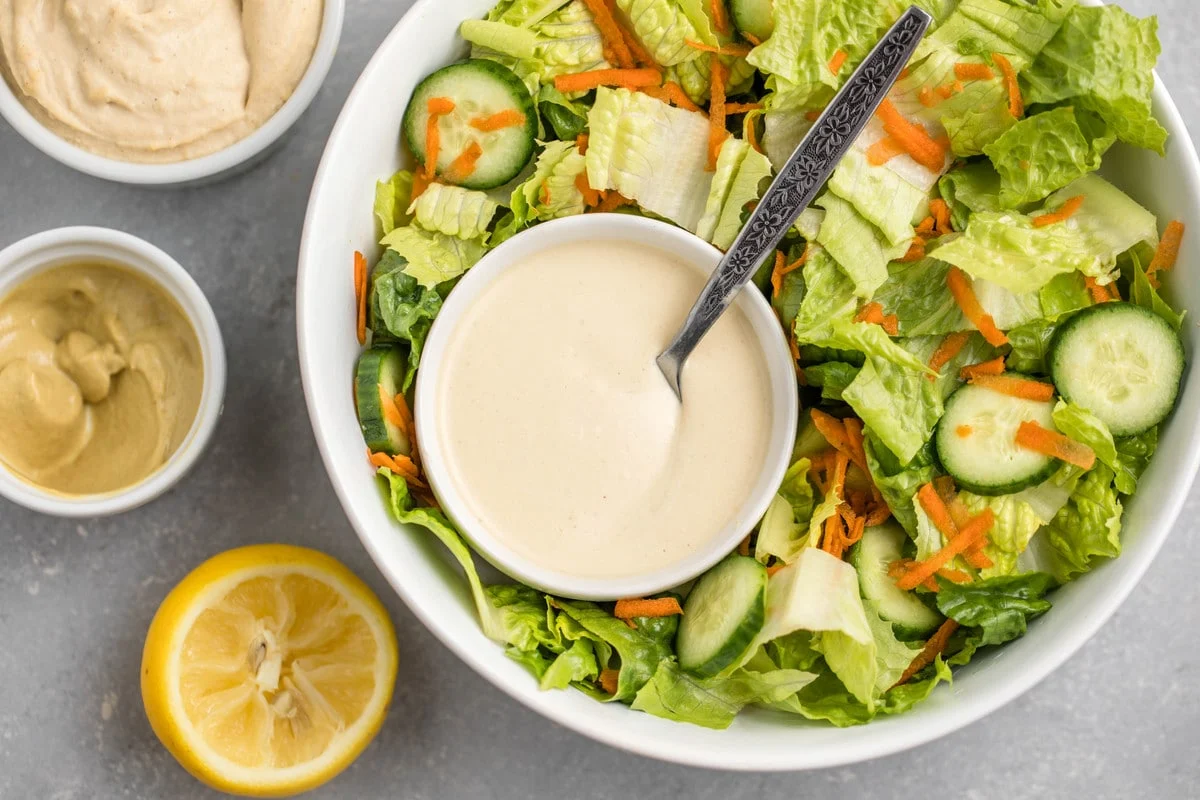 Credit: From My Bowl
Seems specific but customers really seemed to not like the salad dressings on offer. Apparently the ingredients list wasn't the best and the overall flavor left a lot to be desired. Sauces from Trader Joe's are always popular and contain less sodium and cholesterol overall which is an added health bonus.