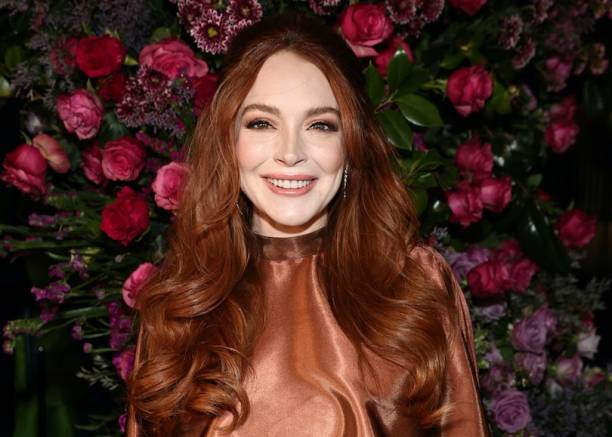 Credit: Getty Images
Young, exciting actors have the world at their feet and superstardom at their fingertips, but few go on to actually enjoy it. Hollywood is a cut-throat industry, and some actors fail to live up to the initial hype. Here are 15+ actors whose star faded almost as soon as it had begun.
Taylor Lautner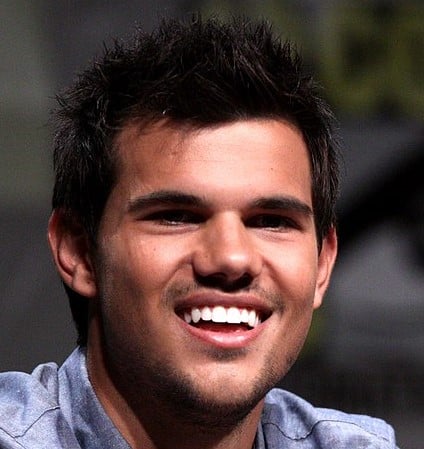 Credit: Wikimedia Commons
After securing a meaty role as Jacob in the Twilight movies, it seemed as though Lautner was destined for big things. In 2010 he was even named the highest-paid teen actor in Hollywood. But it's not really worked out for the 31-year-old in recent times and, with only five movie roles since 2012, it's clear Lautner's career has nosedived.
Shailene Woodley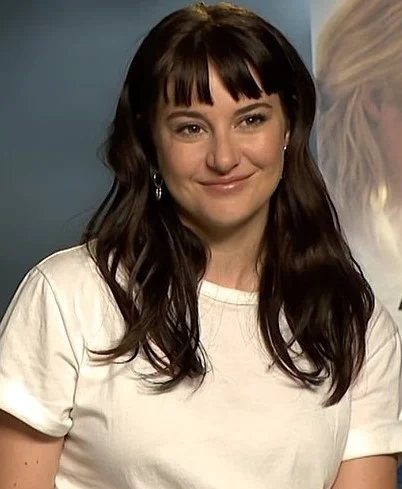 Credit: Wikimedia Commons
Progressing from dramedies like The Descendants (for which she earned rave reviews), Woodley became a box office darling when she took the lead role of Tris Prior in 2014's Divergent, the big screen adaptation of Veronica Roth's dystopian sci-fi novel. Though its sequels didn't match the original's success, Woodley was still expected to be a big star, but it seemingly hasn't worked out the way.
Carrie-Ann Moss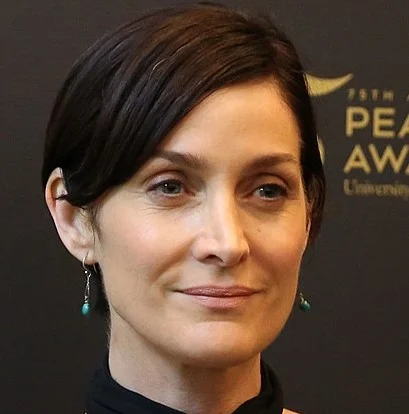 Credit: Wikimedia Commons
Best-known by audiences for her turn as Trinity in The Matrix film series, Moss has done little else since. A supporting role in Christopher Nolan's 2000 neo-noir mystery masterpiece Memento hinted at a possible big future. Aside from a recent appearance on Netflix show Jessica Jones, however, and a return to the Trinity role in The Matrix Resurrections, she's not done much of note.
Mischa Barton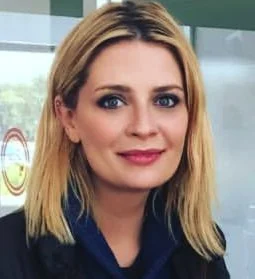 Credit: Wikimedia Commons
Once upon a time Mischa Barton was the rising star of teen pop cultural phenomenon The O.C., playing the role of troubled rich girl Marissa Cooper. After departing the show in controversial circumstances, British-born Barton has mainly been churning out low-budget DTV horror movies, and has also had her fair share of legal problems including DUI, suing her mother and restraining orders on exes.
Taylor Kitsch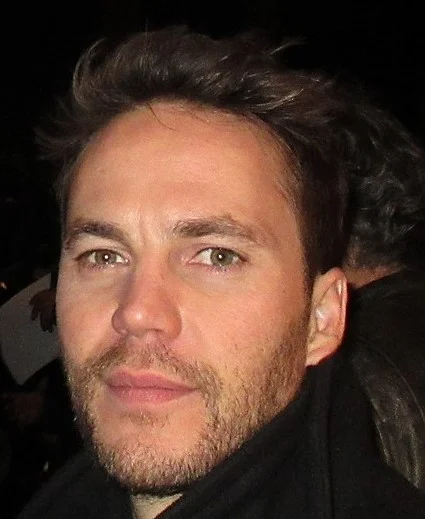 Credit: Wikimedia Commons
Kitsch was an actor who always flirted with the cusp of stardom but never quite stepped over that line. After kick-starting his career as Tim Riggins on NBC sports drama Friday Night Lights, Kitsch transitioned into movies. Attempts at creating franchises, such as John Carter, proved disastrous, whilst the critically mauled Battleship did his career prospects no favors.
Megan Fox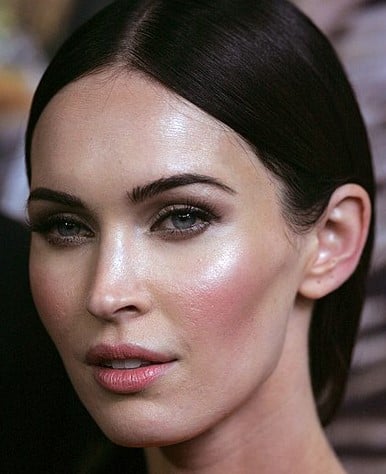 Credit: Wikimedia Commons
Rising to fame for her role in Confessions of a Teenage Drama Queen, and then later in the first two Transformers movies, Fox became a rising star, pin-up and sex symbol. However, the 37-year-old's career has fallen off a cliff in recent times, opting instead for a Kardashian adjacent 'socialite' role. Though her acclaimed performance in 2021's Till Death could spark a career resurgence.
Minnie Driver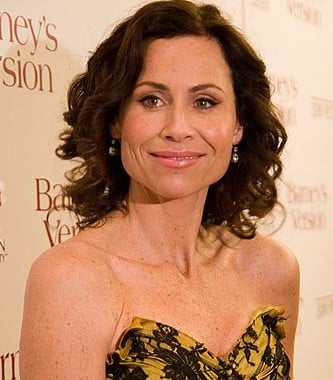 Credit: Wikimedia Commons
Remember her? Rising to public prominence with an Academy Award-nominated role in Good Will Hunting, Driver went on to scoop a Golden Globe for her performance in TV show The Riches. However, her career has never really reached these same heights again, and she struggled to establish herself as a household name in Tinseltown.
Armie Hammer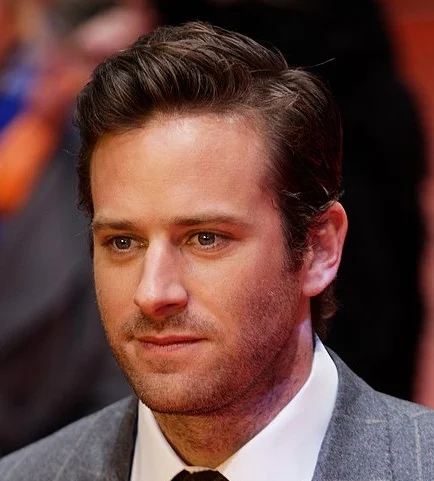 Credit: Wikimedia Commons
Despite successful roles in The Lone Ranger and The Social Network, as well as a critically-acclaimed turn in Call Me By Your Name, superstardom has continued to elude Hammer, and often seemingly thrives in supporting roles as opposed to leading ones. Off-screen controversy (including accusations of cannibalism) has marred the 37-year-old in recent years, and it's unclear whether his career will recover.
Brandon Routh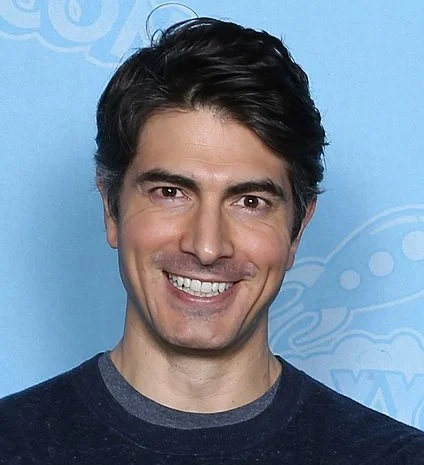 Credit: Wikimedia Commons
In 2006 Routh was cast in the role of Clark Kent/Superman in Bryan Singer's superhero blockbuster Superman Returns. With the world at his feet, and his career ready to take off faster than The Man Of Steel, it never quite happened for Routh. The movies was not the success may hoped it would be, and Routh never went on to become a huge star.
Leelee Sobieski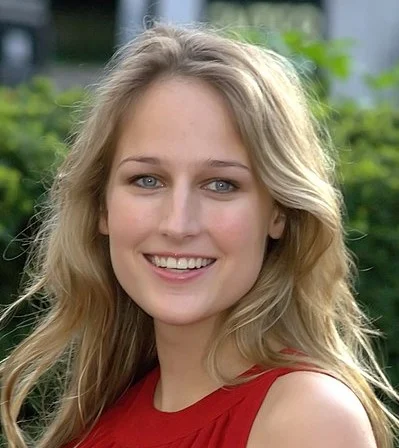 Credit: Wikimedia Commons
Sobieski achieved fame as a teen actor with roles in Deep Impact, Eyes Wide Shut, and Joy Ride, and received a Primetime Emmy nomination for the lead role in TV show Joan of Arc. However, in later years she never quite matched those heights again, even receiving a Golden Raspberry Award nomination for Uwe Boll flop In the Name of the King. She retired from acting in 2012.
Sam Worthington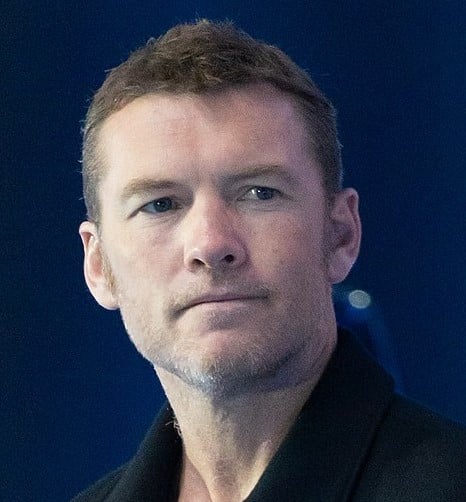 Credit: Wikimedia Commons
Australian actor Worthington rose to international fame when he took the starring role in James Cameron's epic sci-fi adventure Avatar. His creative peak was between 2007-2010, when he starred in Rogue, Terminator Salvation, Avatar, and Clash of the Titans. Since then his career has been a mixed bag, with the biggest highlight being Avatar: The Way of Water in December 2022.
Chad Michael Murray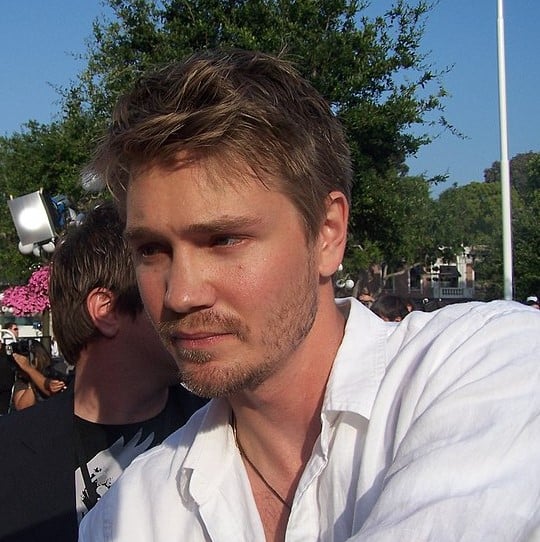 Credit: Wikimedia Commons
Murray rose to public attention in his breakout role as Lucas Scott in the hugely popular teen drama One Tree Hill. The fame brought him plenty of endorsements, as well as a supporting role in critically-acclaimed Fruitvale Station. In more recent years, he has appeared in a slew of low-budget VOD movies but his glory days seem long behind him.
Dakota Fanning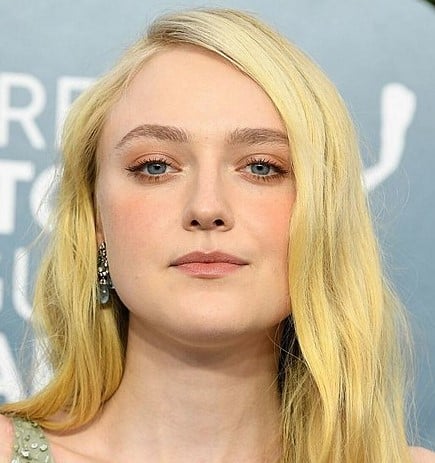 Credit: Wikimedia Commons
There was a time when Dakota Fanning was the rising darling of Tinseltown, with successful run of big budget and critically-acclaimed movies. She broke out with her role in I Am Sam at the age of seven, later enjoying success with Man on Fire and War of the Worlds. In adulthood, her career has not reached those heights, however she did have a supporting role in Quentin Tarantino's Once Upon a Time in Hollywood.
Phoebe Cates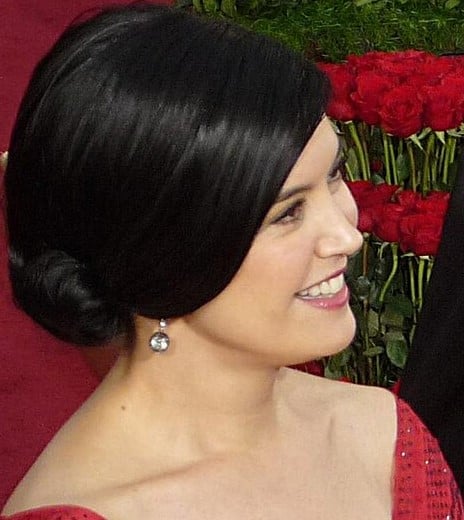 Credit: Wikimedia Commons
Cates wowed a generation of teen boys when she emerged from a swimming pool in a red bikini in Fast Times at Ridgemont High. This was followed by a meaty role as Kate Beringer in 1984 comedy-horror Gremlins, a role she reprised in the sequel in 1990. Her career never reached those heights again, and she quit acting in 1994 returning in 2001 to appear in The Anniversary Party as a favor to friend (and the movie's director) Jennifer Jason Leigh.
Emile Hirsch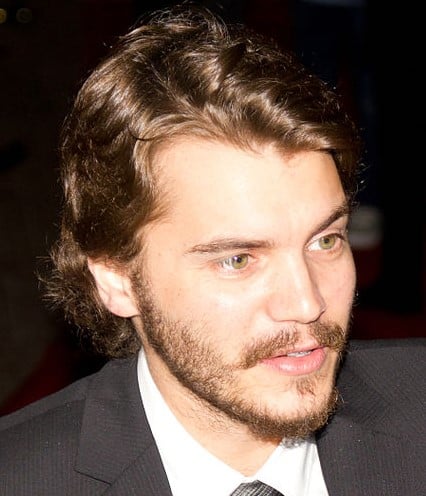 Credit: Wikimedia Commons
Hirsch had successful roles in movies including The Dangerous Lives of Altar Boys, The Girl Next Door, and Lords of Dogtown. But his breakout role came 2007 when he starred in the movie Into the Wild, a role that earned him a Screen Actors Guild nomination. Unfortunately his career went on a downward trajectory, and these days he takes smaller parts in lower budget movies.
Eric Bana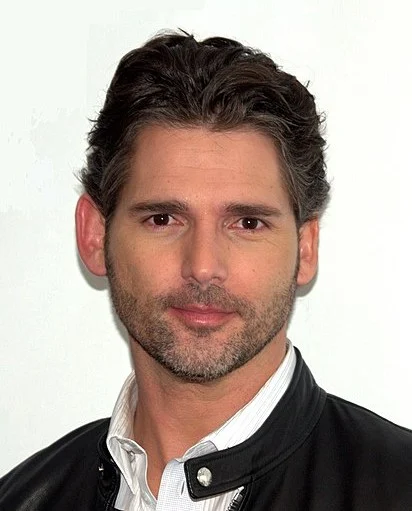 Credit: Wikimedia Commons
One of Australia's most promising exports, Bana began his career as a comedian before achieving critical recognition for his lead role in the film Chopper. This was followed by roles in Black Hawk Down, Hulk, Troy, and Munich before his career stagnated. In recent years he appears to be acting more in Australian cinema, and it's unclear if his Hollywood career will explode again.
Garrett Hedlund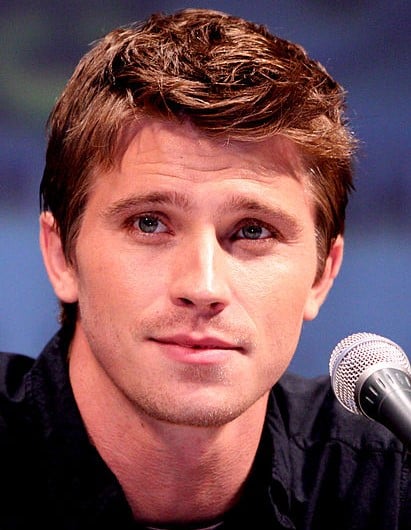 Credit: Wikimedia Commons
Hedlund moved to LA at 18 to pursue his dream of acting, making his movie debut in the film Troy, before also appearing in Troy: Legacy and following this with roles in Friday Night Lights, Four Brothers, and Eragon. Success would also come in the form of Tron sequel Tron: Legacy, but he's done very little since then and seems limited to the Troy franchise.
Jai Courtney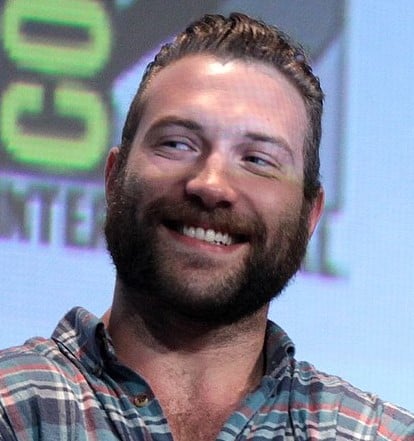 Credit: Wikimedia Commons
Australian Courtney started his career in television before appearing in the Tom Cruise action-thriller Jack Reacher. He then starred in A Good Day to Die Hard and I, Frankenstein, before enjoying a supporting role in The Divergent Series, and appearing in Suicide Squad and its remake. Though he has a solid filmography, he is not one of the most well-known and recognizable stars in Hollywood.
Gemma Arterton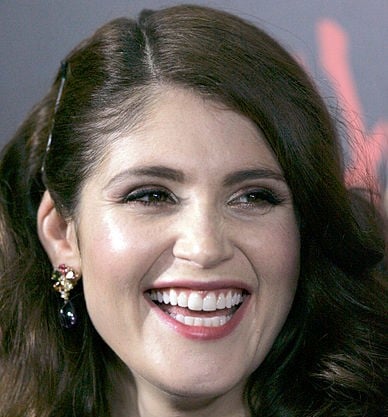 Credit: Wikimedia Commons
First rising to fame as Bond Girl Strawberry Fields in Daniel Craig's sophomore effort Quantum of Solace, Arterton became a pin-up. Further roles soon followed, with critically acclaimed turns in The Disappearance of Alice Creed, and bigger budget fares such as Prince of Persia: The Sands of Time, and Clash of the Titans. In recent times, her career has not quite hit the heights it once did.
Julia Ormond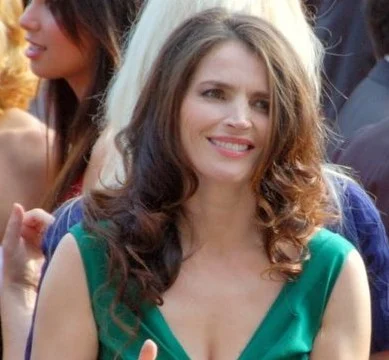 Credit: Wikimedia Commons
British actress Ormond first rose to prominence in the epic western drama Legends of the Fall, before appearing in First Knight, Sabrina, as well as acclaimed movies Inland Empire and Surveillance. In more recent times, her career has been something of a mixed bag, with her most recent success being a leading role in The Walking Dead: World Beyond.
Adrien Brody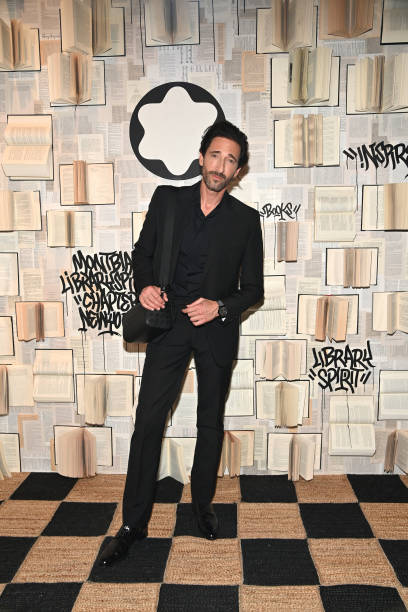 Credit: Getty Images
At 29, Brody became the youngest-ever male to win the Academy Award for Best Actor in a Leading Role for his part as Władysław Szpilman in Roman Polanksi's war drama The Pianist. He also appeared in other successful movies, including The Thin Red Line, The Village, King Kong, and Predators. But, in recent years, his career hasn't quite reached those same heights.
Rupert Grint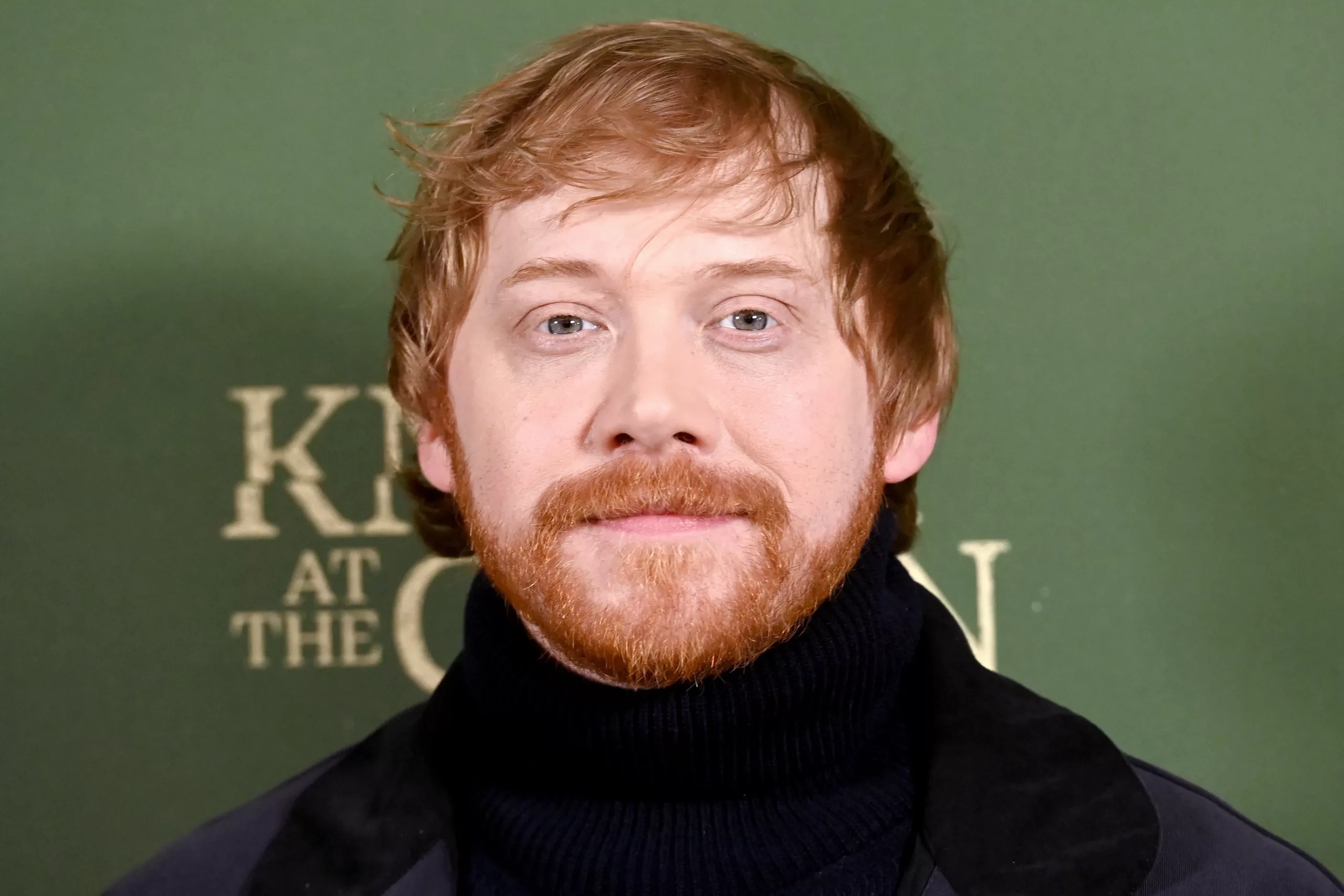 Credit: Getty Images
Rupert Grint became an international superstar in 2001 when he won the role of Ronald Weasley in the move Harry Potter and the Sorcerer's Stone. He would portray Ron for all eight Potter movies, becoming rich and famous in the process. His career post-Potter has not really taken off in the way he would have hoped, and it's hard to see him attaining leading man status any time soon.
Abigail Breslin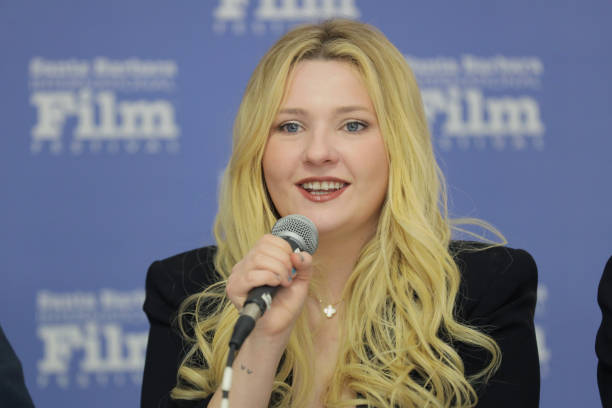 Credit: Getty Images
Once a very promising child star, Breslin shot to prominence when she received an Academy Award nomination at the age of 10 for her role in Little Miss Sunshine. She followed this up with roles in Definitely, Maybe and Zombieland, but lately her career has not been as glittering as many would have expected. Though she is still just 27, so has plenty of room for her career to grow…
Zooey Deschanel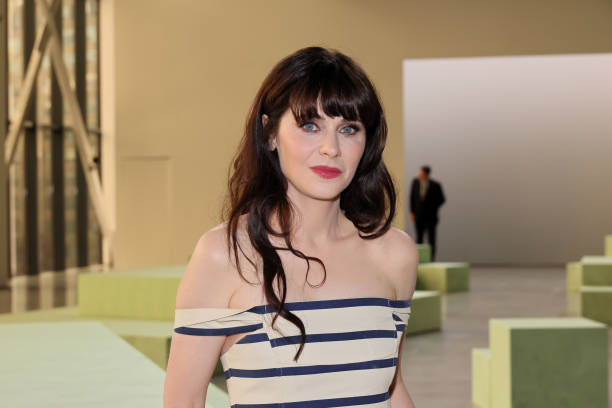 Credit: Getty Images
Deschanel made her movie debut in 1999 in the comedy Mumford, before garnering acclaim for a supporting role in Almost Famous. A breakout role in Christmas comedy Elf led to a supporting part in The Hitchhiker's Guide to the Galaxy, and an iconic performance in (500) Days of Summer. She also lit up the small screen in sitcom New Girl but, since it ended in 2018, the Californian has done little of note.
Shia LaBeouf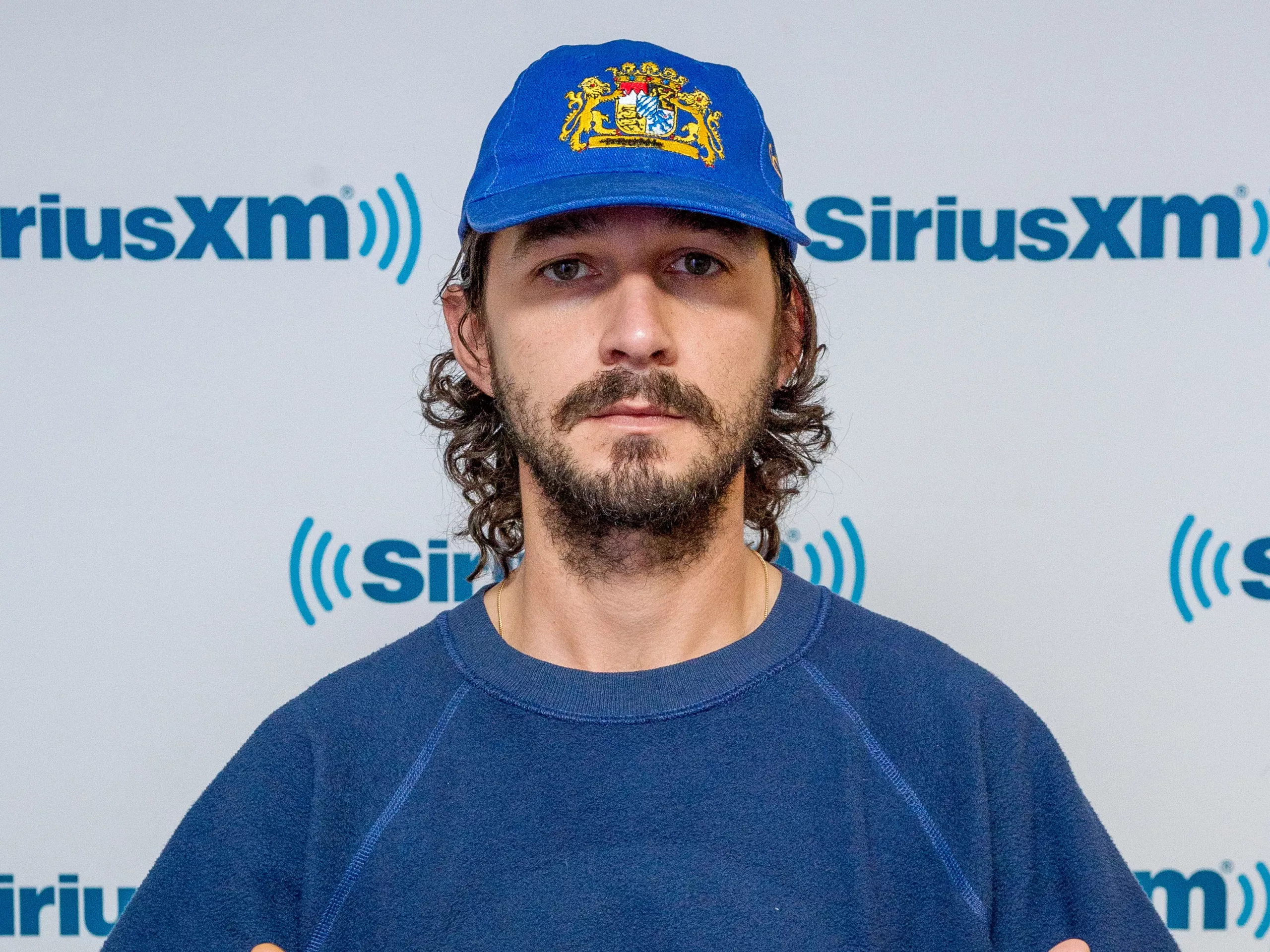 Credit: Getty Images
Okay, so this one might seem like a harsh choice, considering the objective success LaBeouf has had since he first appeared on Even Stevens back in the early 00s. However, the trajectory his career was going in versus the drop-off it has experienced is staggering. A combination of poor creative choices and well-documented off-screen problems (including abuse and alcoholism) have seen the 37-year-old's star wane.
Tara Reid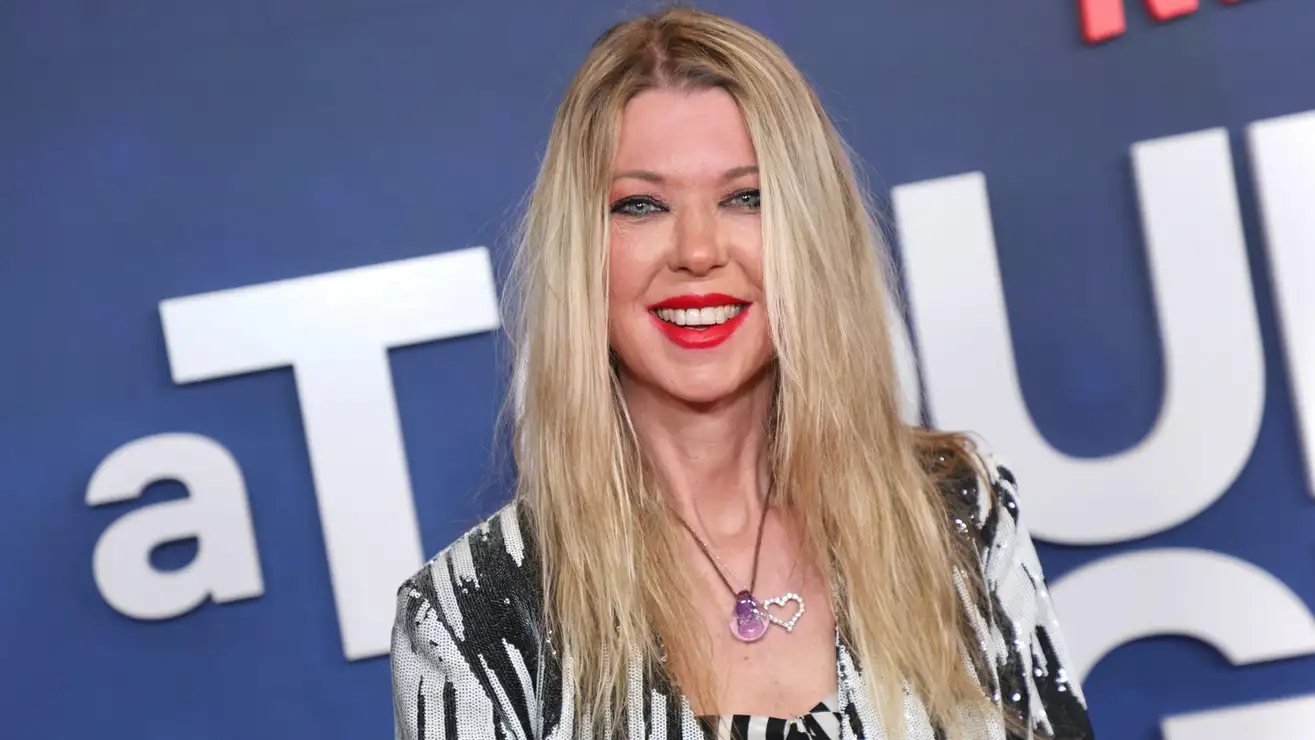 Credit: Getty Images
Tara Reid looked to be the next big thing following her role as Vicky in American Pie and American Pie 2, followed by a supporting part as Gwen in Van Wilder. Unfortunately it didn't quite happen for Reid, with her well-documented off-camera problems slowing her career trajectory. Though she has developed a cult following for her role as April Wexler in the Sharknado movies.
Ashton Kutcher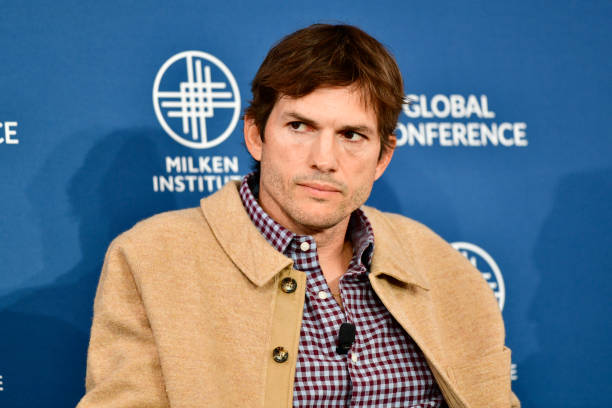 Credit: Getty Images
Kutcher's career exploded as a young actor, as the lead in That '70s Show. He also starred in the movies Dude, Where's My Car?, Just Married, and The Butterfly Effect. From 2011-2015 he took over from Charlie Sheen as the lead in Two and a Half Men, but has since not appeared in anything of note and received criticism for his defence of Danny Masterson.
Lindsay Lohan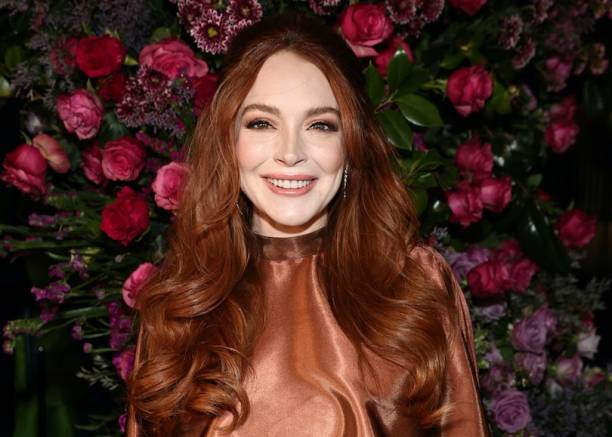 Credit: Getty Images
Lohan was an exciting rising star back in 1998, when she appeared in The Parent Trap at the age of just 12. This was followed up by starring roles in Confessions of a Teenage Drama Queen and sleeper-hit Mean Girls. She became a teen idol and a leading Hollywood star, but personal struggles with addiction have plagued her career since 2006, though she seems far healthier now.
Josh Radnor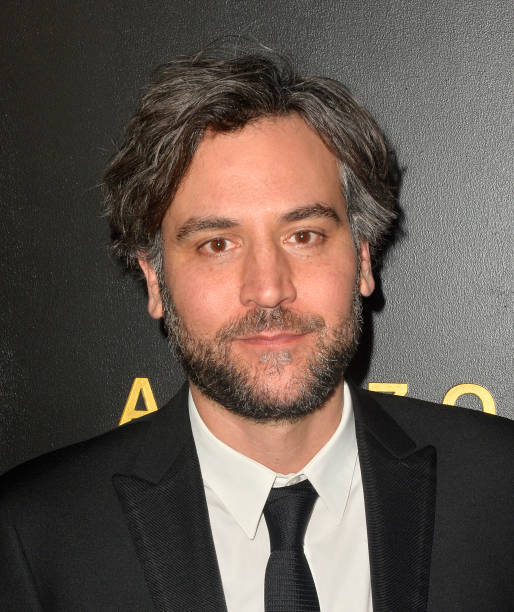 Credit: Getty Images
Radnor was expected to become a huge star following his leading role as Ted Mosby in popular sitcom How I Met Your Mother, which ran 208 episodes. But it hasn't really worked out for the 49-year-old since the show ended, despite a couple of directorial efforts. Ted continues to be his most recognizable role and he's been the least successful of the core cast.
Jason Biggs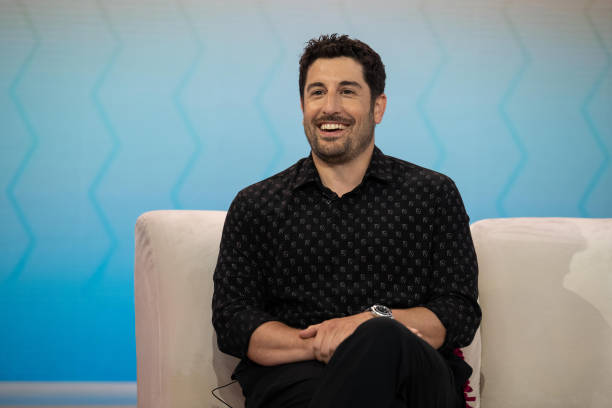 Credit: Getty Images
Biggs is well known for playing the lead role of Jim in the American Pie franchise, but that's pretty much it. Despite roles in movies like My Best Friend's Girl, Eight Below, and Jersey Girl, and playing Larry Bloom in Orange is New Black, he hasn't managed to reach the successful heights that came with his breakout role.
Katherine Heigl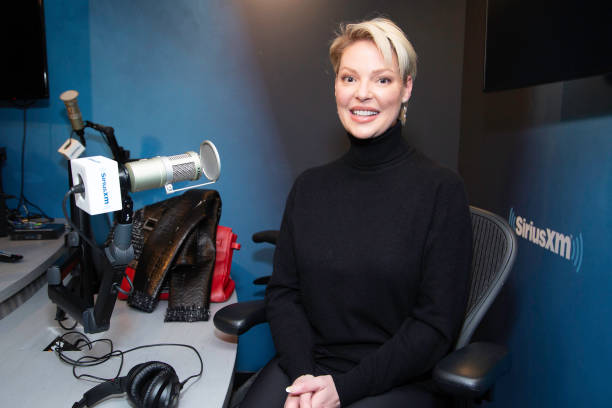 Credit: Getty Images
Heigl got her breakout role in teen sci-fi drama Roswell from 1999-2002. She won a Primetime Emmy for her five year stint on Grey's Anatomy and starred in movies such as Knocked Up and 27 Dresses. But her career didn't explode in the way she would have liked, and she's not been seen on the big screen in a while.
Hayden Christensen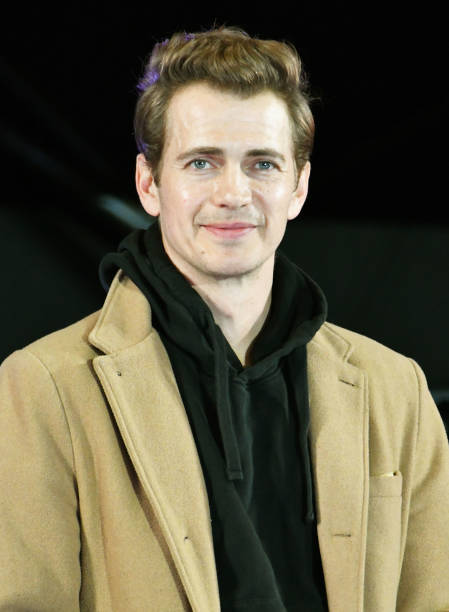 Credit: Getty Images
Taking on the role of Anakin Skywalker during his fall to the dark side made Christensen a household name. However, post-Star Wars, the Canadian shied away from blockbusters and big budget movies, and has had a pretty quiet career. He recently returned to the franchise in the Obi-Wan Kenobi limited series on Disney+.
Jennifer Grey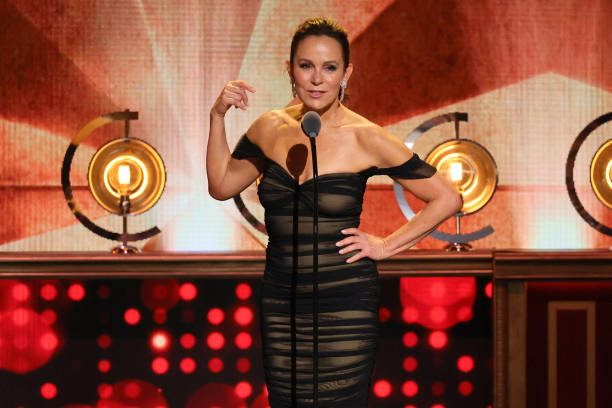 Credit: Getty Images
One-time star of Dirty Dancing and Ferris Bueller's Day Off, Grey had the world at her feet in the mid to late '80s… but then it all went wrong. After a botched plastic surgery op that left her looking strikingly different, the New Yorker struggled to secure big parts again. Her biggest role to date came in Prime Video comedy-drama Red Oaks.
Wesley Snipes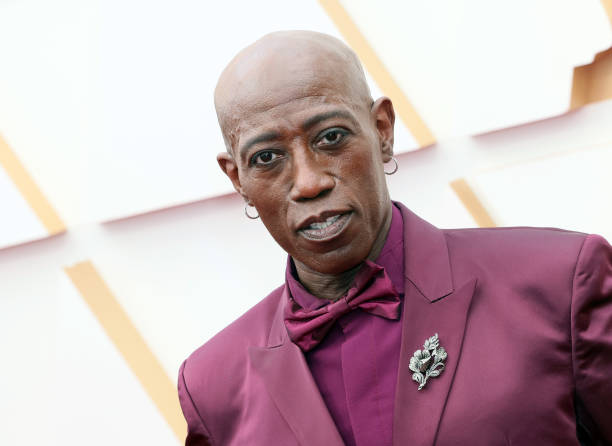 Credit: Getty Images
With leading roles in movies like Blade, Demolition Man, and White Men Can't Jump, it seemed as though Snipes was destined for Hollywood superstardom. Then he was given a prison sentence for tax evasion and his career has never really recovered since. It also led to a slew of poor VOD movies to make a quick buck, tarnishing any potential legacy.
Rob Lowe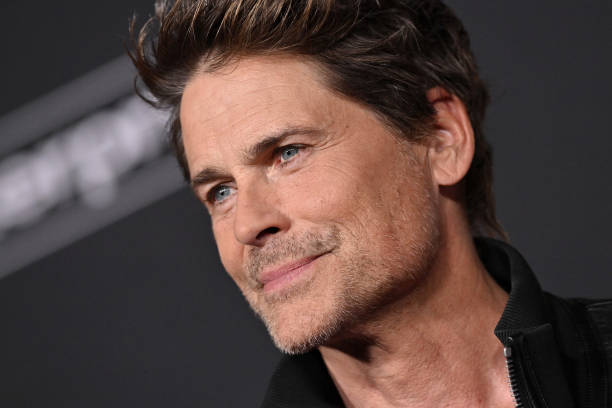 Credit: Getty Images
After roles in Wayne's World and St. Elmo's Fire, Lowe's path to huge success was thwarted by a series of off-screen controversies that damaged his image and reputation. The Salem's Lot actor has worked hard to repair this damage, with supporting roles in popular TV shows such as The West Wing, and Parks and Recreation.
Amanda Bynes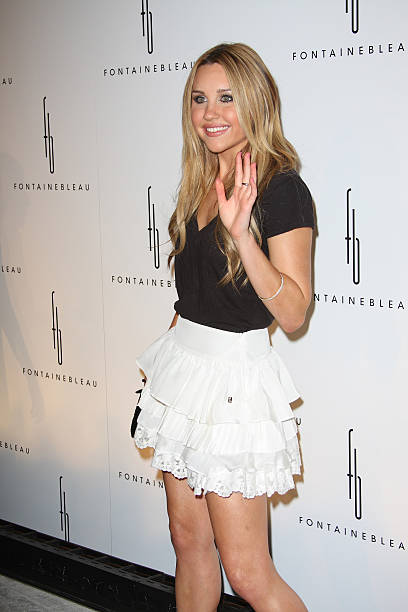 Credit: Getty Images
Once a rising star in Hollywood due to projects like The Amanda Show and She's The Man, Bynes found her career progress halted by substance abuse, in addition to some ill-advised rants on social media. Following arrests and controversial Tweets her career on the screen has all but ended. Though now sober, the starlet still struggles with mental health issues.
Sarah Jessica Parker
Credit: Getty Images
Parker's star was on the rise when she payed the lead role of Carrie Bradshaw in hugely successful comedy-drama series Sex and the City. She reprised her role in the two movies, but since the show ended her career has not reached those same heights. She returned to Carrie in recent revival show And Just Like That to mixed reviews, and seems destined to be Carrie forever.
Katie Holmes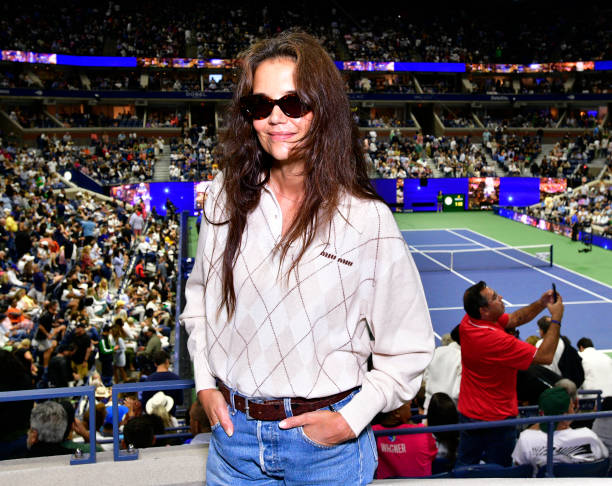 Credit: Getty Images
Once a teen idol after portraying Joey Potter in Dawson's Creek, Holmes also appeared in movies such as The Gift, Go, and Batman Begins. Her six year marriage to Tom Cruise made her a tabloid mainstay, but her own acting career never really took off to the levels many had expected it to.
Allison Mack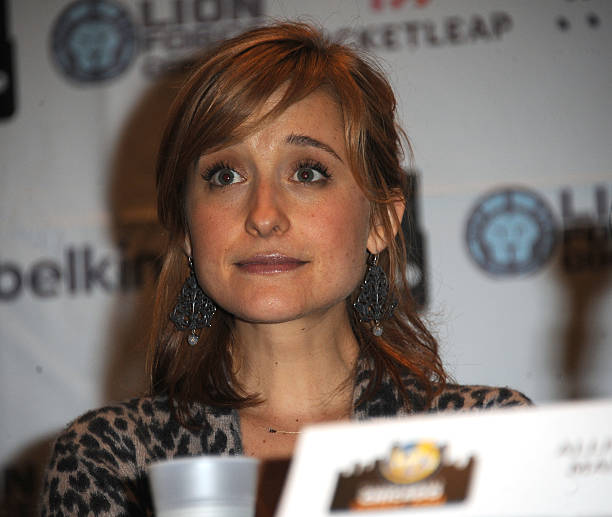 Credit: Getty Images
A rising star of hit superhero TV show Smallville, Mack seemed set for big things, and a long career at the top. The German-born actress had a troubled personal life, including falling in with a cult, a sham marriage, and she recently served three years in Federal prison racketeering.
Haley Joel Osment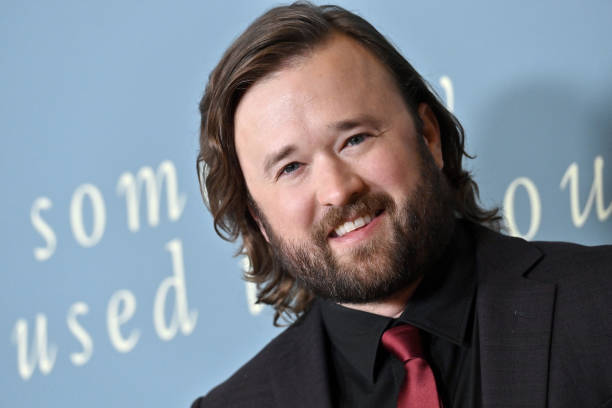 Credit: Getty Images
Considered by many to be a child acting prodigy, Osment rose to international fame when he starred as a troubled young boy supernatural horror thriller The Sixth Sense. It seemed like the kid could accomplish anything, but his career never exploded after this. At 35 he is still best remembered for this role.