What could be more of a wonderful occasion then a baby shower? It is a time for girls to get together to celebrate the birth of their gorgeous baby boy or girl. Often these happy occasions include one of more of the friends bringing over a cake to give to the proud mother.
Advertisement
Often these cakes are wonderful creations. There are however occasions where people get it wrong… Seriously wrong.
-
1. I am sure that head is actually off a doll of some sort.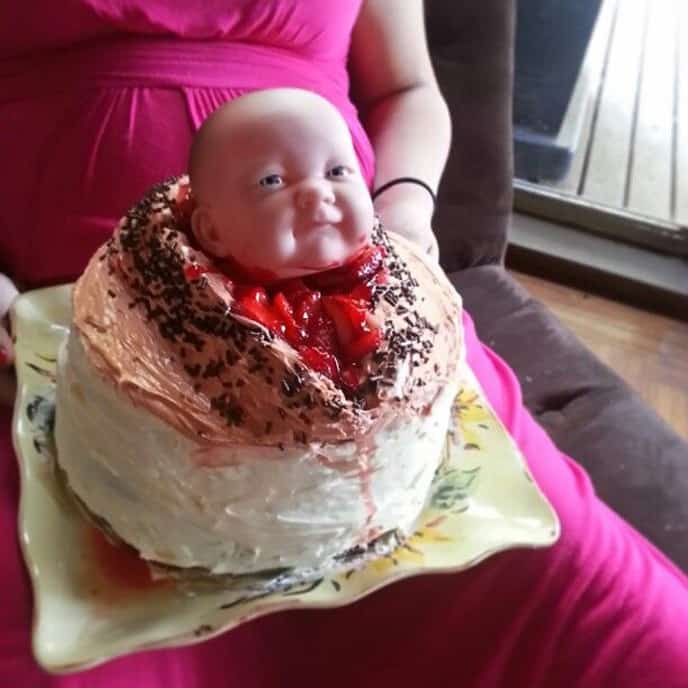 2. Is there any need for the lingerie?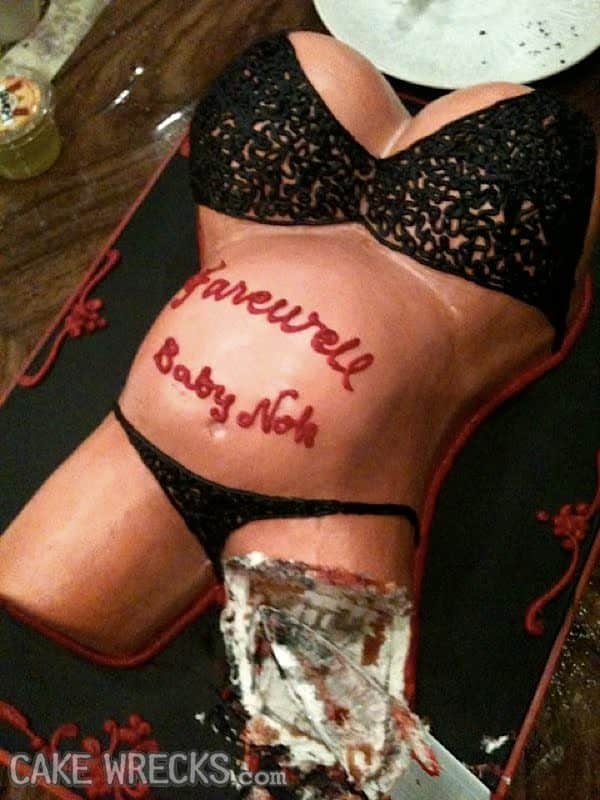 3. Is that actually an alien coming out of her stomach?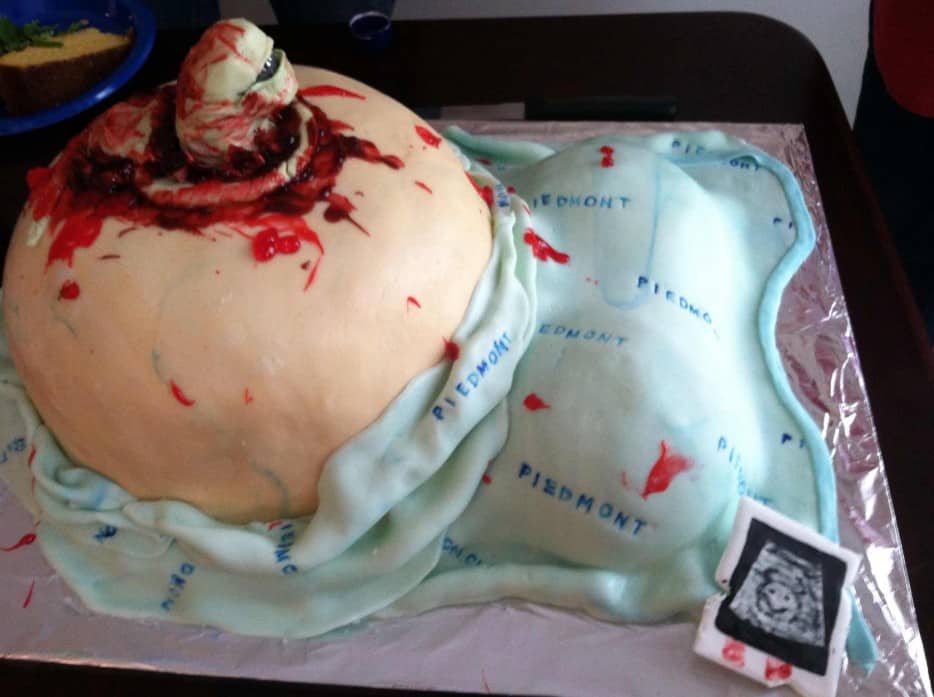 4. Look at the chocolate sprinkles.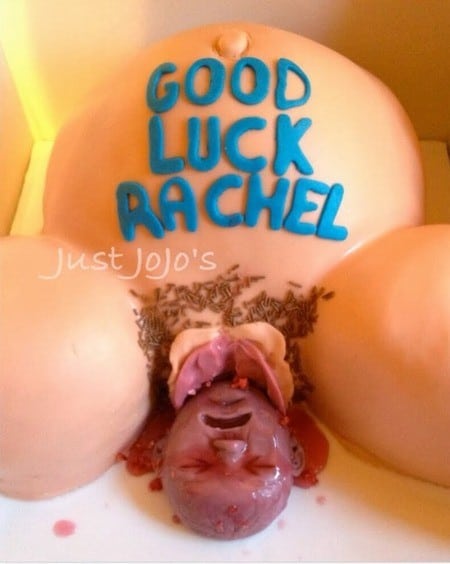 Advertisement
5. mmm looks tasty.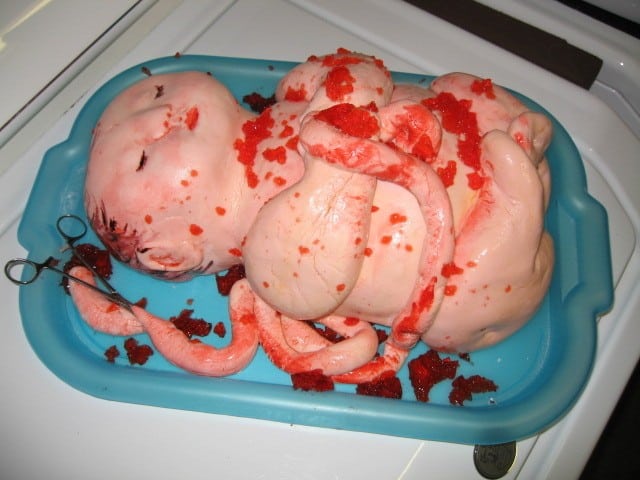 6. This baby is HUGE. And looks like it has an adults face.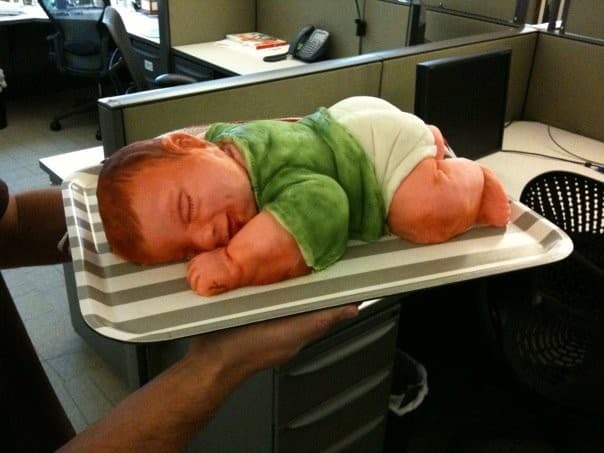 7. A bit too graphic. She looks like a blow up doll.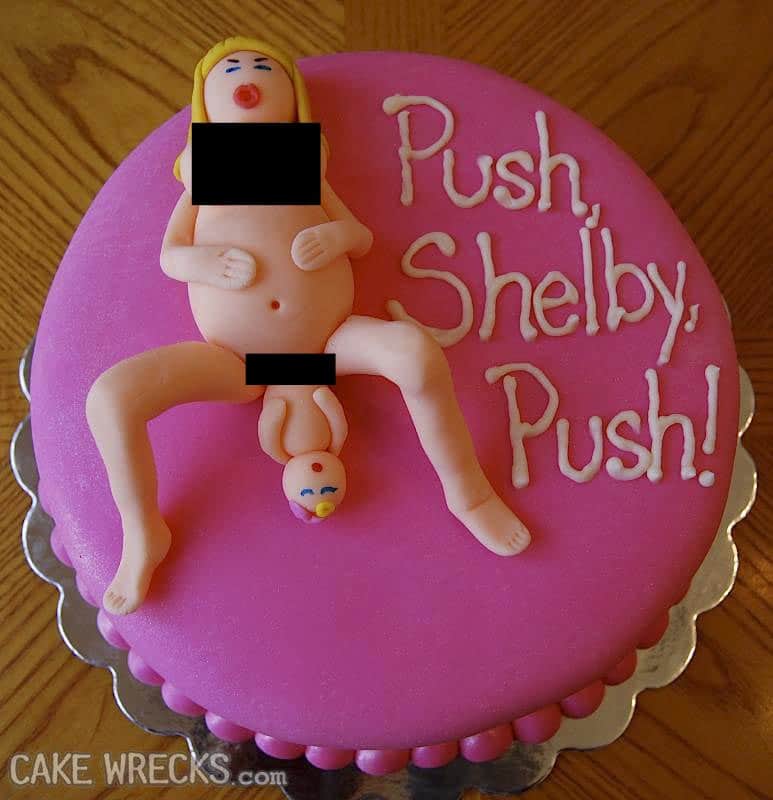 8. Ok whats with the camera?
9. Looks like the baby is taking a bite out of its mum.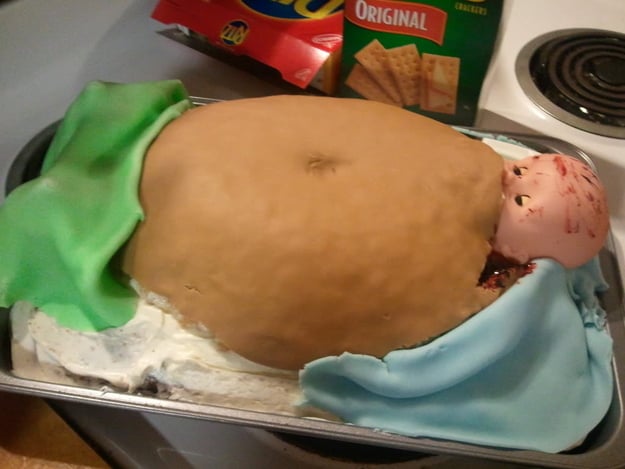 Advertisement
10. The shiny finish makes it even more unappetising.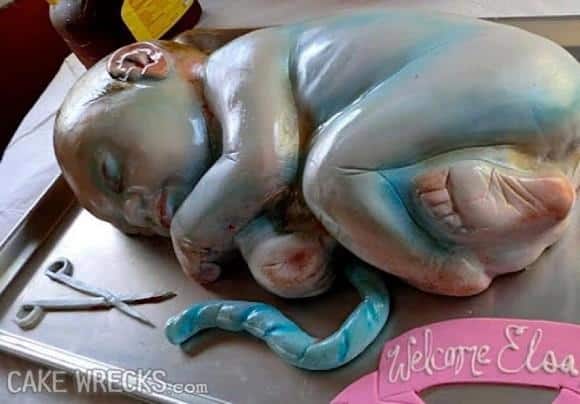 11. Why has the baby got such a huge back?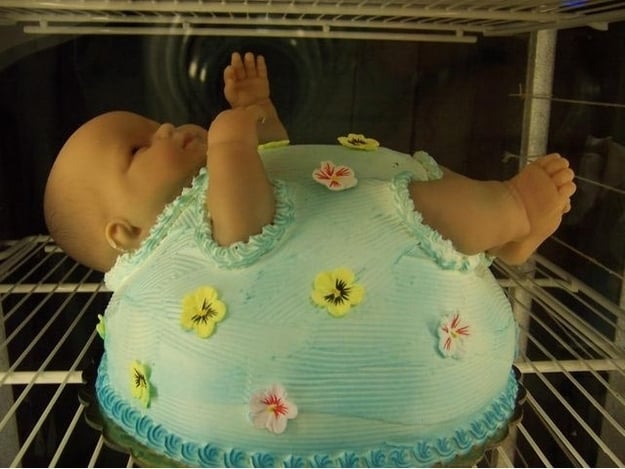 12. Yep that is a cabbage patch doll inside there.
13. At least the baby looks happy.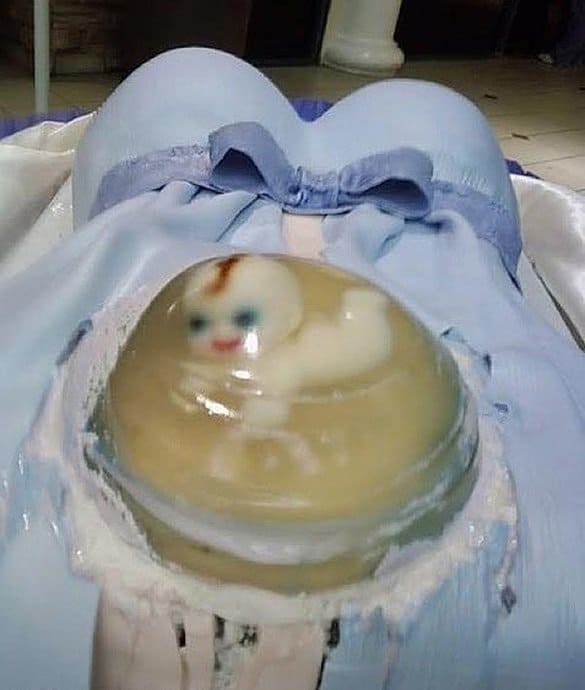 14. Great use of bacon for the nappy.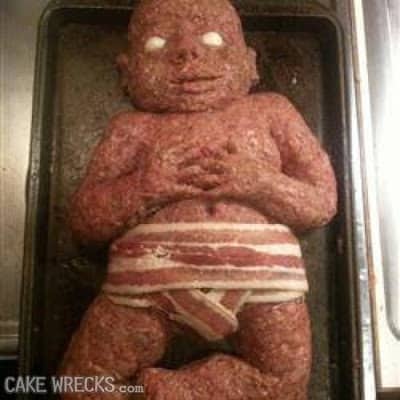 15. The scissors are not edible but the bowl of blood certainly is.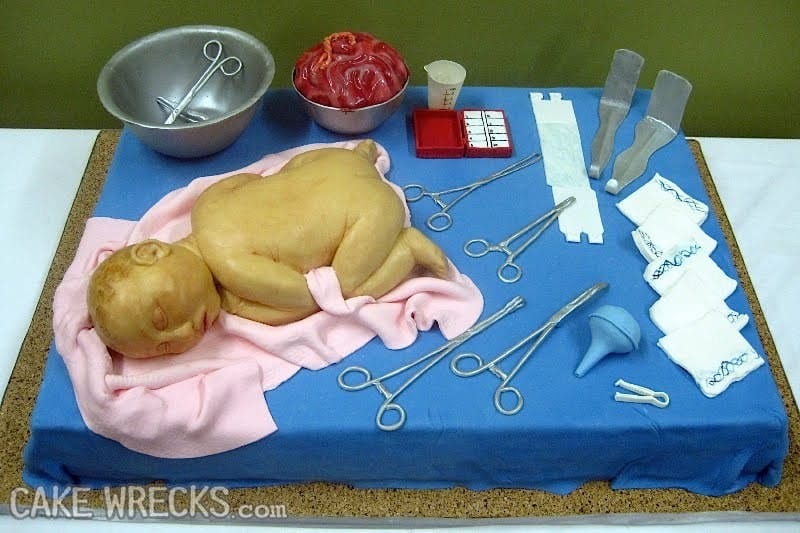 Advertisement
16. I love all the little swimmers going in.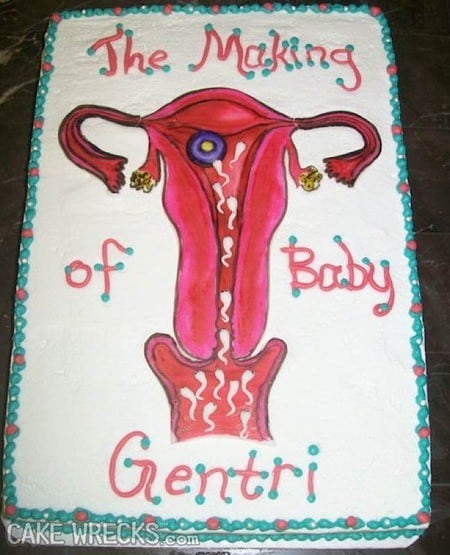 17. Look at all the sauce over the babies head. Just gross.