-
Advertisement
The simple Victoria Sponge is a thing of the past. With all the TV shows based around baking as well as the plethora of books on the subject. cake baking is now becoming an art form. Here are 20 of our favorite cakes of all time.
1. Maltesers and M&Ms cake.

2. Singer Sewing machine cake.

3. This 60th Birthday lobster cake.

4. Breakfast in bed.

5. This stunning tiger cake.

6. Creepy Halloween cake

7. Fried breakfast cake.

8. Suchi cake

9. McDonalds burger cake.

10. Pirate ship cake.

11. This incredible dragon cake.

12. Octopus and the Moon.

13. This guitar cake.

-
Advertisement
14. Case full of money.

15. Car tyre cake

16. For the Pepsi lover.

17. Eiffel Tower cake.

18. Star Wars inspired cake.
 
19. Lego Cake.

20. Breaking Bad cake.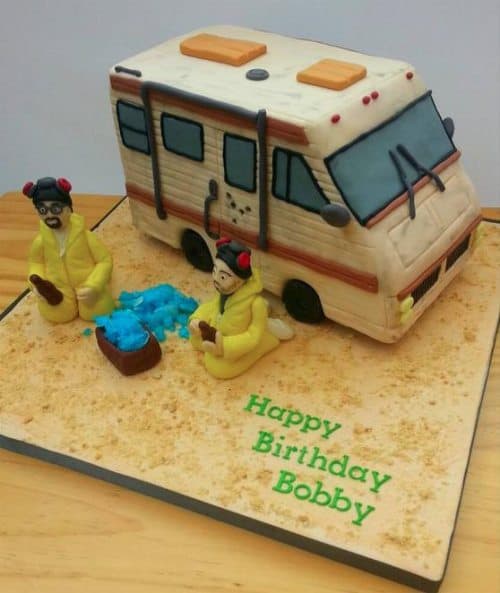 21. The compromise wedding cake.
Advertisement