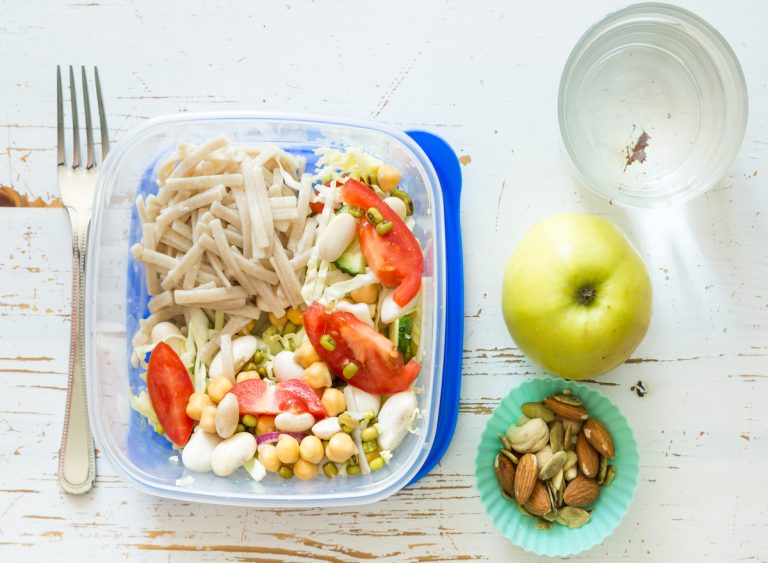 Credit: Shutterstock
1. Stop eating a few hours before hitting the sheets
Credit: Shutterstock
A simple habit to work into your nightly routine is to stop eating 2-3 hours before bed. According to research, eating your last meal or snack of the day well before you go to bed will allow your body to digest your food and then use it for energy. This therefore helps to improve your sleep quality which is important for weight management and decreases late-night snacking.
2. Take notes in a food journal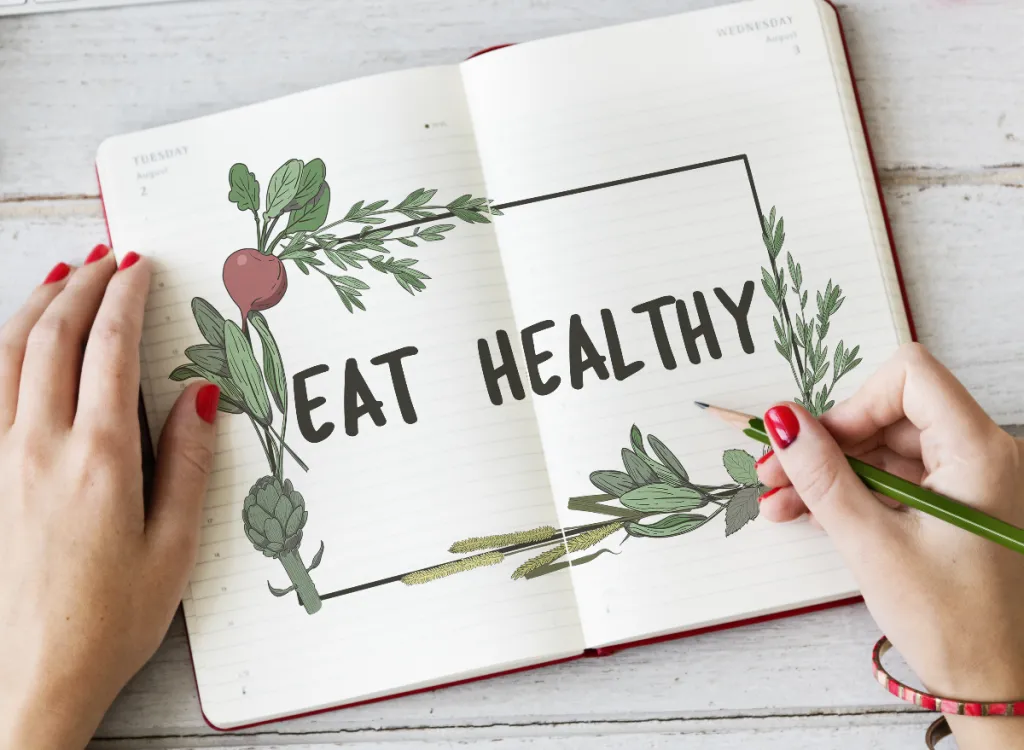 Credit: Shutterstock
Taking notes isn't just a thing in school, it's also good for weight loss goals. If you write down what you eat each day then it will keep you mindful and helps you to recognise patterns. Research has found that those who keep a food journal have more success at weight loss than those who do not and keep it off.
3. Incorporate more veggies into your meals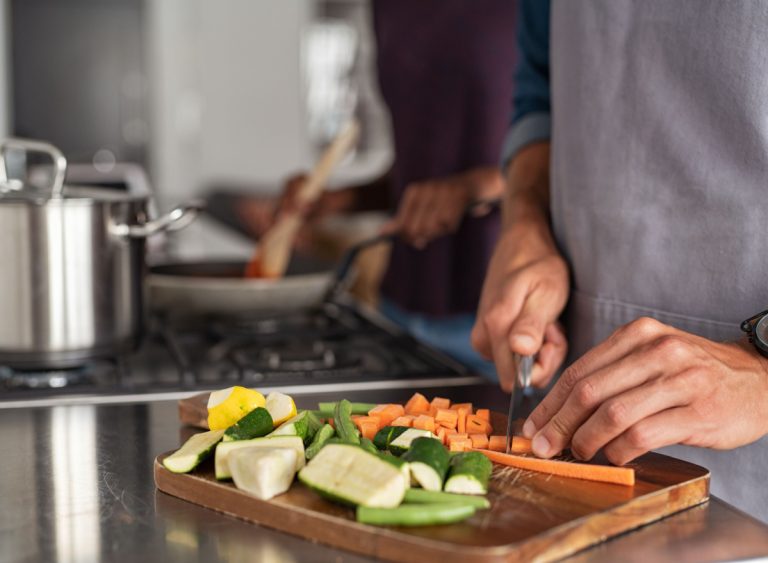 Credit: Shutterstock
Veggies may not be your favourite thing in the world, but everyone knows that they can certainly help to boost your fat loss efforts. Research has found that when having a healthy diet, high vegetable consumption can increase weight loss – a note-brainer right!!
4. Make sure every meal offers protein and fiber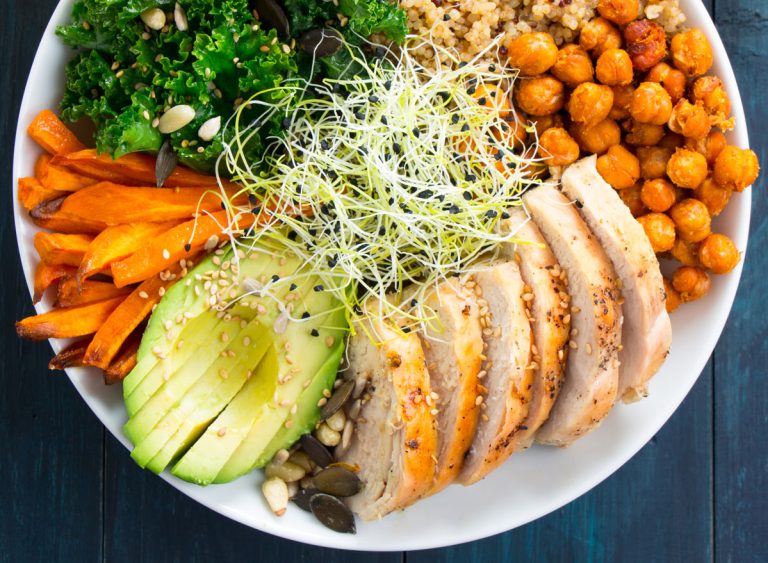 Credit: Shutterstock
Protein and fiber are a brilliant pair when you want to lose five pounds (or whatever your goal weight is). By pairing together protein and fiber, you'll stay fuller for longer and you're blood sugar will be balanced, preventing cravings later on. For example, if you eat fruit by itself, you'll feel hungry in about 45 minutes; but if you pair it with a slice of cheese, you'll feel full for hours.
5. Eat carbs with caution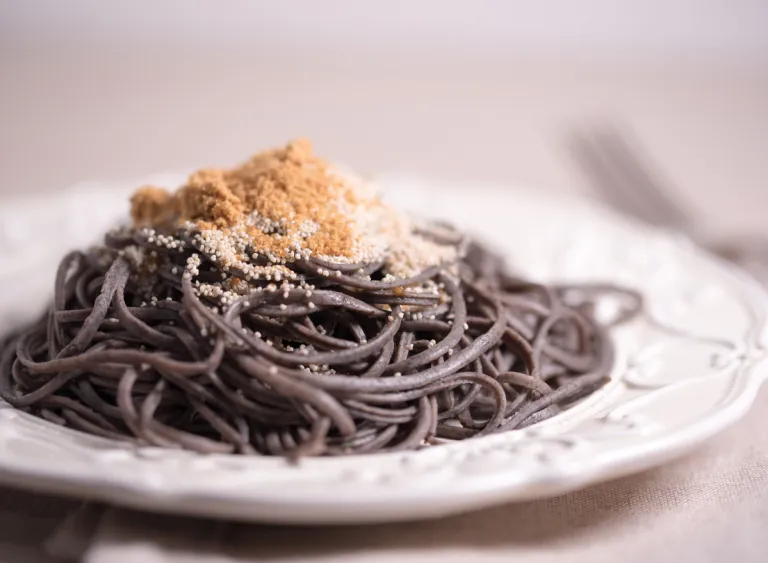 Credit: Shutterstock
Not all carbs are bad, there are healthy carbs for weight loss, such as chickpeas, bean pasta, high-fiber crackers, sweet potatoes, oats and many more! But too much of anything is never good – and you certainly want to avoid simple carbs, like white bread, pasta and pastries. So, for each meal you should limit your serving of carbs to either one slice of toast or a fist size of another carb, to keep portions in check.
6. Don't waste calories on what you drink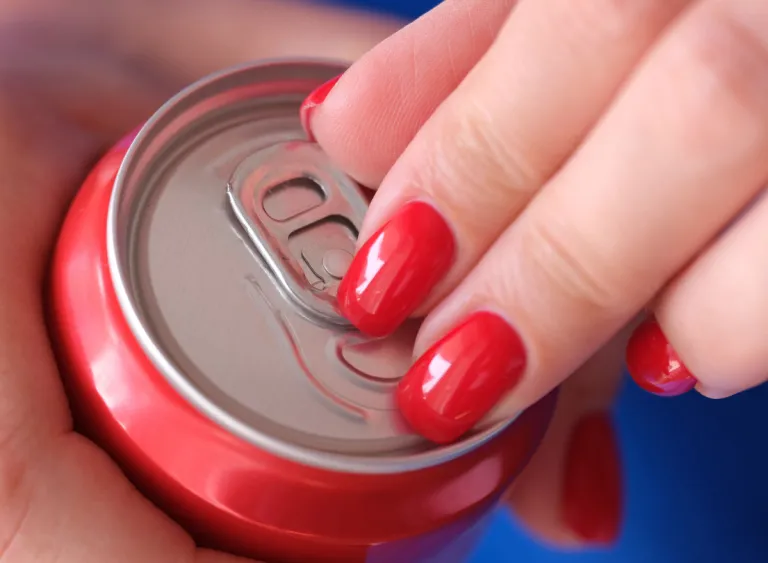 Credit: Shutterstock
Your morning lattes and lemonade iced tea drinks can be major culprits behind unintentional weight gain. This is because they're full of sneaky calories and sugar. You should instead cut out all sugar beverages (including sugar in your coffee!) and drink mainly water, tea and unsweetened beverages. This will prevent easy consumption of excess calories.
7. Be mindful of portion sizes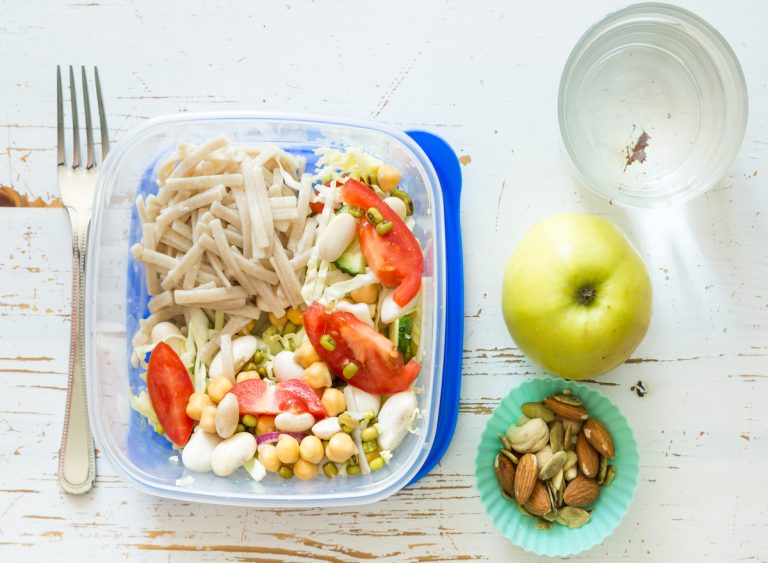 Credit: Shutterstock
Consuming smaller, more regular meals is something all nutritionists will recommend. As this promotes portion control, prevents overeating and ensures a balanced intake of nutrients. It may also boost your metabolism, improve your fullness levels, and therefore reduce hunger. Portion control will also help to develop healthy eating habits for weight loss maintenance.
8. Follow a healthy morning routine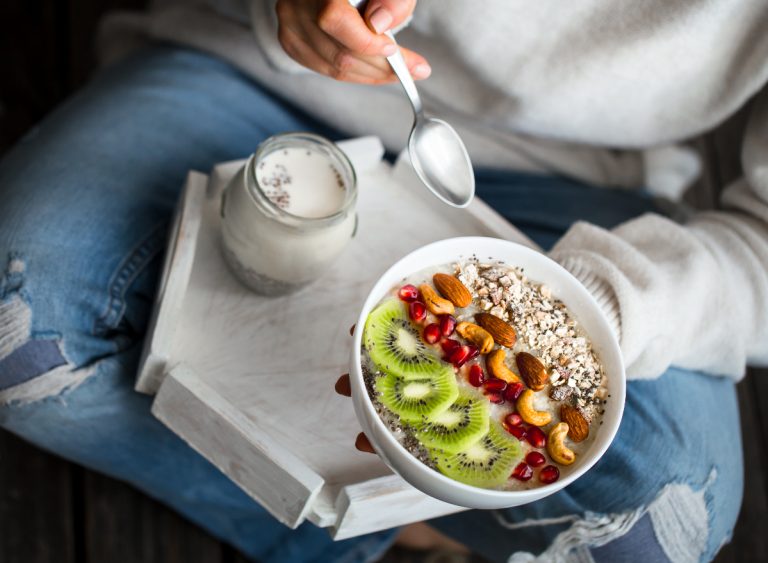 Credit: Shutterstock
Setting yourself up for success throughout the day means starting the morning off with a healthy routine. Eating a healthy breakfast, working out, and getting a sufficient rest are these key players for good, healthy morning routine for a successful weight loss. A healthy and balanced breakfast rich in fiber, protein, healthy fats and carbohydrates will provide you with this energy and prevents overeating.
9. Get enough sleep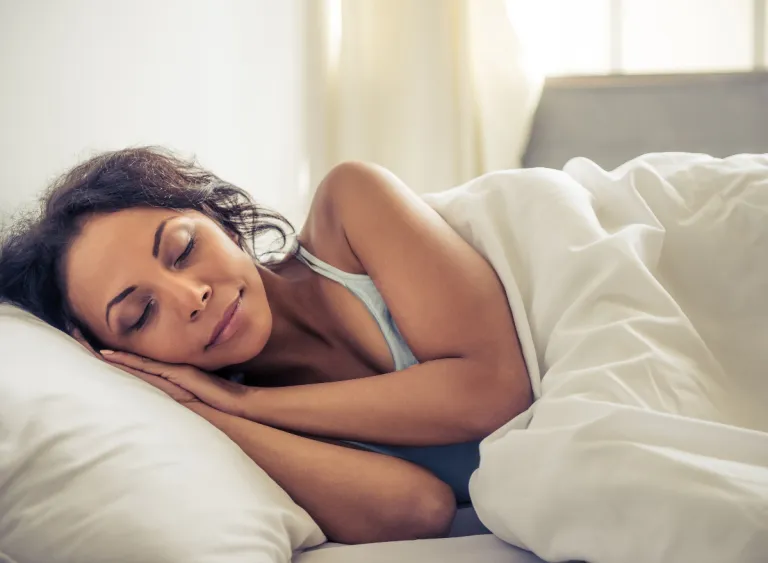 Credit: Shutterstock
If you want to lose 5 pounds, don't forget about prioritizing sufficient sleep at night. Getting enough sleep is just as important as a lack of sleep can disrupt hormones by increasing hunger and appetite leading to overeating. Higher levels of ghrelin stimulate hunger, increasing cravings and hindering weight loss goals.
10. Fill up on water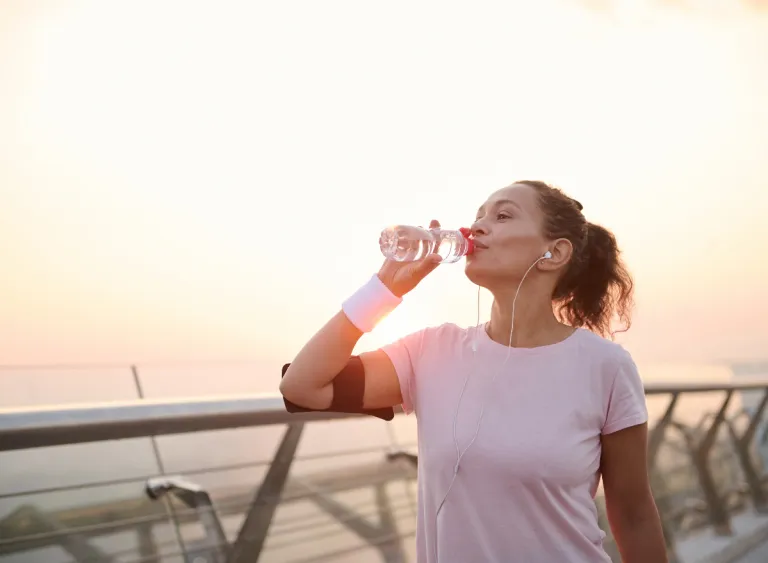 Credit: Shutterstock
H20 is brilliant for plenty of things when it comes to your health; it can even support your weight loss efforts! Before a meal, drinking water can help reduce intake as it makes you feel fuller and therefore eat less. Replace sugary beverages with water throughout the day, and stay hydrated, as it supresses your appetite.