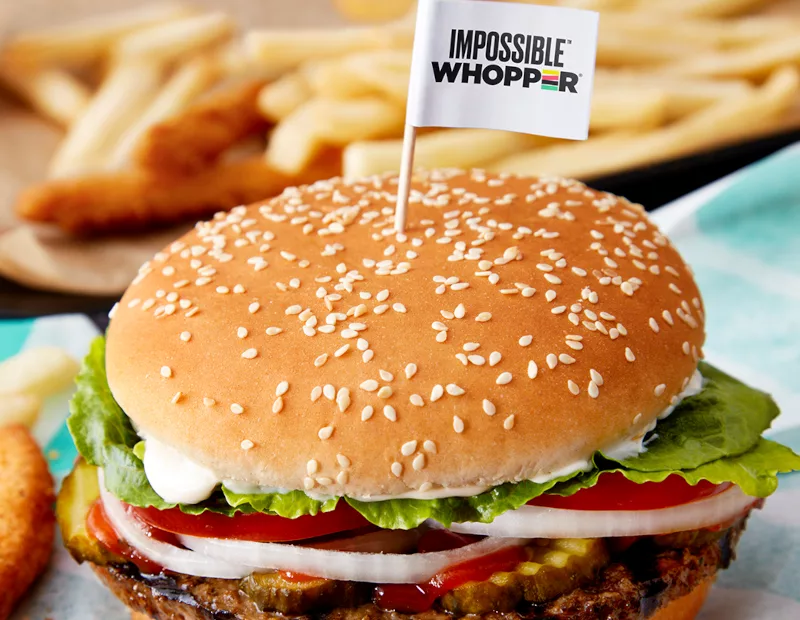 Credit: Burger King
Subway's Grilled Chicken No Bready Bowl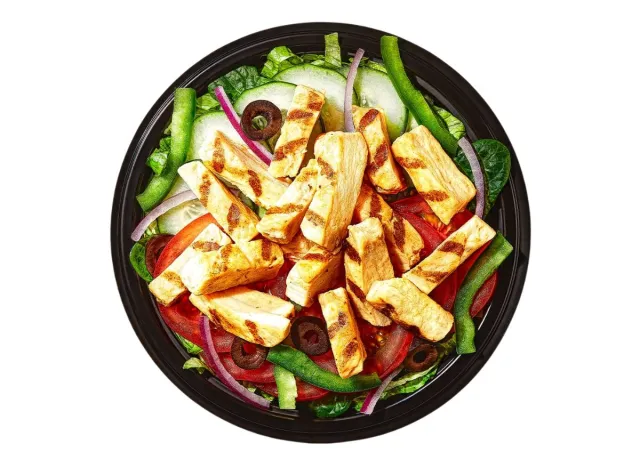 Credit: Subway
Coming in at a mere 200 calories, Subway's grilled chicken salad bowl is the perfect choice if you're looking for a lunchtime treat. The delicious snack features around 35 grams protein and three grams of fiber, ensuring you battle those sensations of post-lunch fatigue!
Panera Bread Greek Salad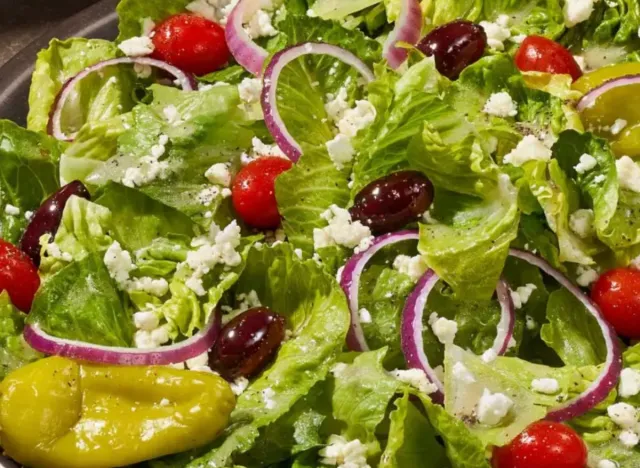 Credit: Panera Bread
If you're looking for a flavorsome, light lunch – look no further, Panera Bread has got you covered. This salad features heaps of greens, pumping your body full of vitamins. There's also a slew of healthy fats from the olives and the feta cheese, helping you to have a balanced diet.
Chick-fil-A Grilled Chicken Sandwich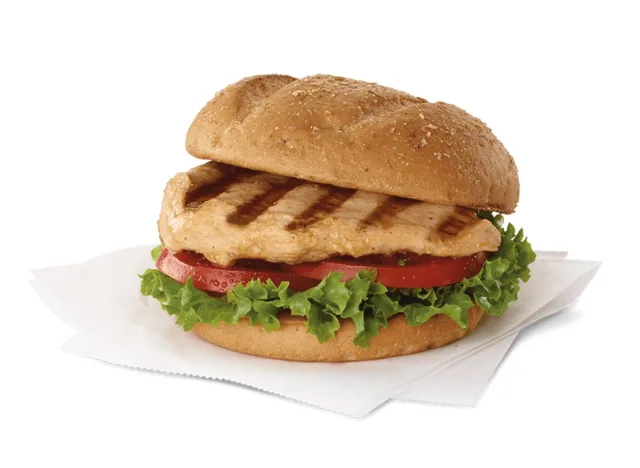 Credit: Chick-fil-A
Chick-fil-A and health usually don't go hand-in-hand, but their chicken sandwich is better for you than you'd initially believe. The tasty sandwich has a meager 390 calories, along with a whopping 28 grams of protein. Opt for wholegrain bread and minimal toppings for light lunchtime treat without guilt.
Chipotle Balanced Macros Bowl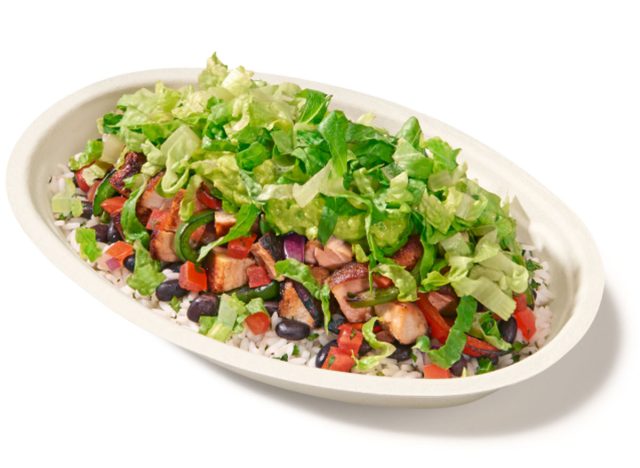 Credit: Chipotle
Crunch on Chipotle's Mexican dish for a quick and easy snack that'll pump your body full of goodness. Featuring lashings of rice, chicken, black beans, vegetables, fresh salsa, and guacamole, you're getting a slew of beneficial nutrients that'll keep your body in tip-top shape.
Taco Bell Fresco Soft Tacos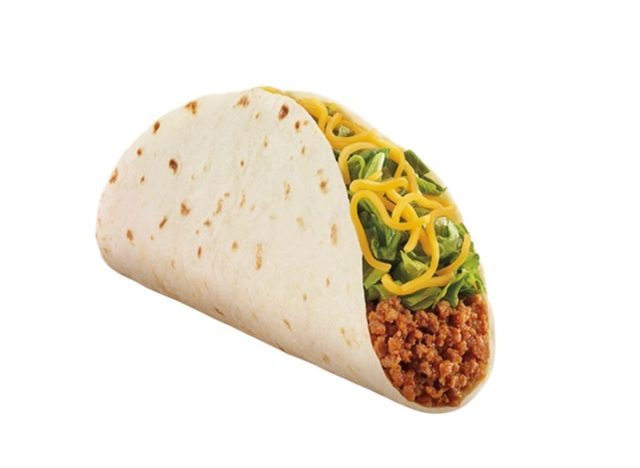 Credit: Taco Bell
Tacos aren't known as being the healthiest food out there, but you may be surprised at how many calories they have. The ones served at Taco Bell only have 180 calories – making them an ideal treat if you're in a pinch. However, they also feature 500mg of sodium – so ensure you don't overdo it.
Wendy's Grilled Chicken Ranch Wrap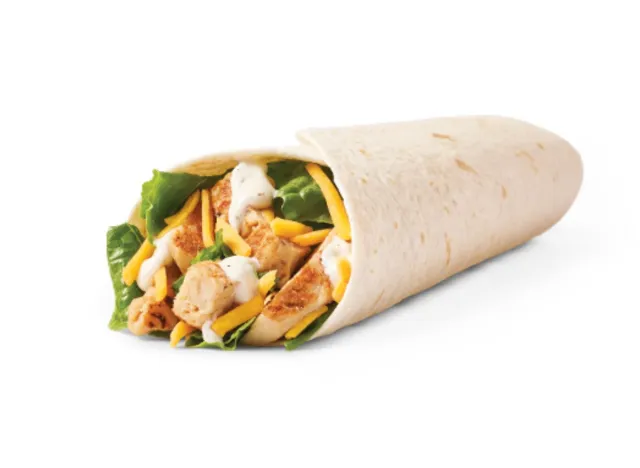 Credit: Wendy's
You can't go wrong with a chicken and salad wrap. Grilled chicken is a great source of protein, giving your body the necessary fuel it needs to tackle the day. Ensure that you opt for a wholegrain wrap to bolster your fiber intake while lowering the amount of carbs you consume.
KFC Kentucky Grilled Chicken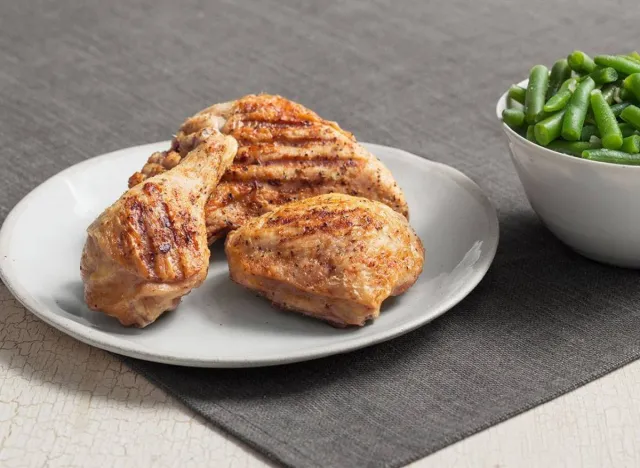 Credit: KFC via Facebook
You can't order the standard chicken from KFC and expect to stay healthy. The fast food chain's grilled chicken, on the other hand, is another matter altogether. Coming in at 210 calories and only seven grams of fat, KFC's grilled chicken is the healthiest item on the menu.
In-N-Out Burger Protein Style Burger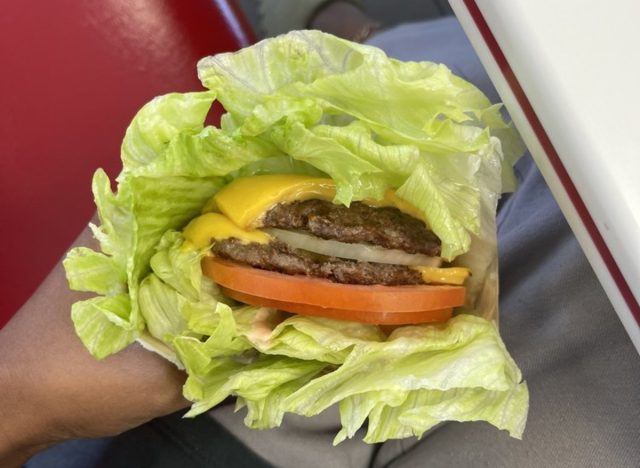 Credit: Melissa Z via Yelp
Swap out the calorie-filled buns for chunks of lettuce! This will leave you with protein, tomatoes, onions, and a lathering of cheese. While the patty and cheese aren't exactly healthy, removing the bun will see the entire meal come in at a mere 240 calories.
Panda Express String Bean Chicken Breast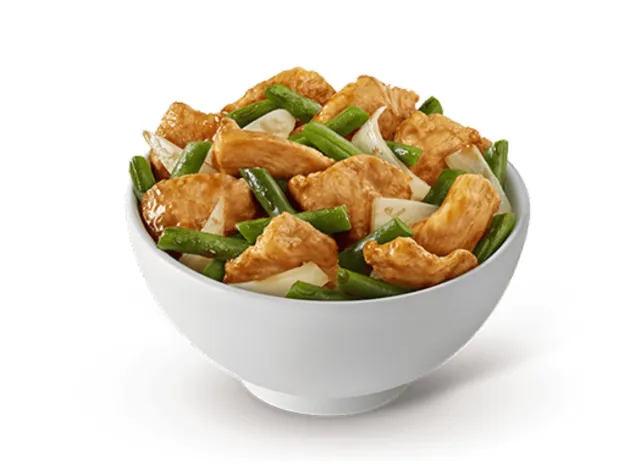 Credit: Panda Express
A huge benefit of dining at Panda Express is being able to customize your meal. Choose lean chicken breast and a lathering of veggies to create a low-calorie, health-filled snack that'll fill you up for hours to come. With only 190 calories, this fast food feast is one of the healthiest options on the menu.
Starbucks Spinach, Feta, and Egg White Wrap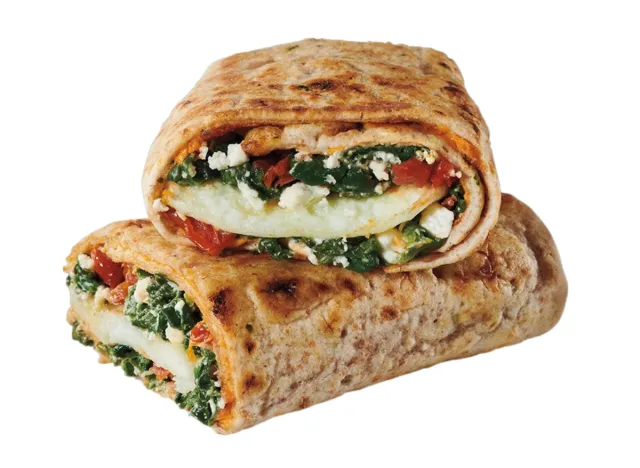 Credit: Starbucks
Don't just grab your morning coffee from Starbucks, there are also some great breakfast options available, too! The spinach, feta, and egg white wrap is the perfect way to kickstart your day, giving your body a great source of fiber and protein. The wrap itself is made from wholewheat flour – an ingredient that's been proven to boost overall health.
Taco Bell Veggie Power Bowl
Credit: Taco Bell
It's called a power bowl for a reason – it fills your body with a slew of powerful vitamins, minerals, and nutrients. This meal is also the perfect choice for vegetarians as it features 12 grams of protein without a piece of meat in sight. Veggies, beans, and salad all merge together to create a delicious, yet healthy, meal.
Panera Napa Almond Chicken Salad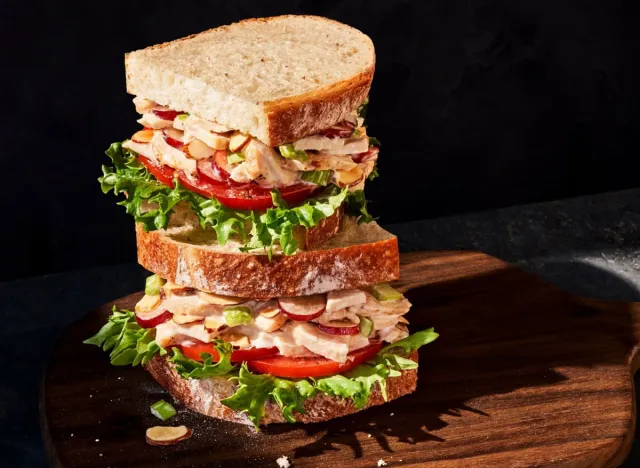 Credit: Panera Bread
This snack features more calories than many other healthy options, coming in at 640 calories a portion. However, that's not always a bad thing – our bodies need calories to function. Furthermore, the chicken is grilled, not fried, giving you a hefty dose of protein with way less fat and carb content.
Chick-fil-A Spicy Southwest Salad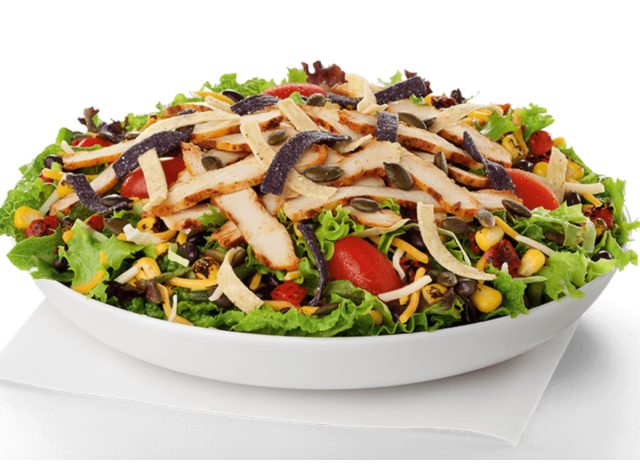 Credit: Chick-fil-A
Spice lovers rejoice – there's a healthy, easy option available at Chick-fil-A! The meal is a tasty protein powerhouse, alongside featuring a hefty dose of nutritious pumpkin seeds. With a whopping eight grams of fiber, the spicy southwest salad is the most fiber-rich item on the Chick-fil-A menu.
Taco Bell Bean Burrito Fresco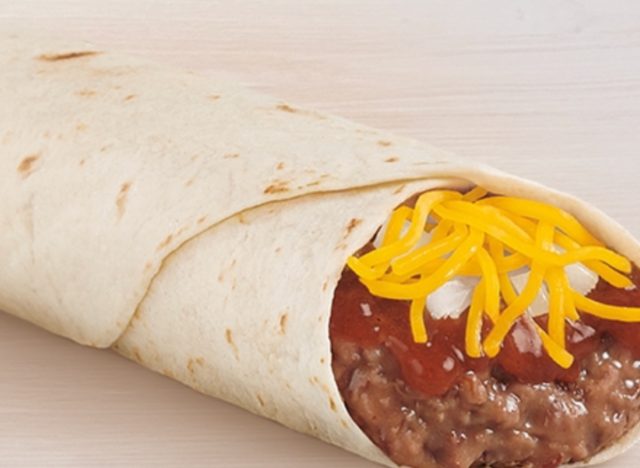 Credit: Taco Bell
If you're looking to satisfy your fast food cravings, grab a burrito from Taco Bell. If you opt for a smaller sized portion, you can reduce your calorie intake from 410 to 240, alongside lowering the whopping 1,040 milligrams of sodium down to a more sensible 540mg.
Chick-fil-A Cool Wrap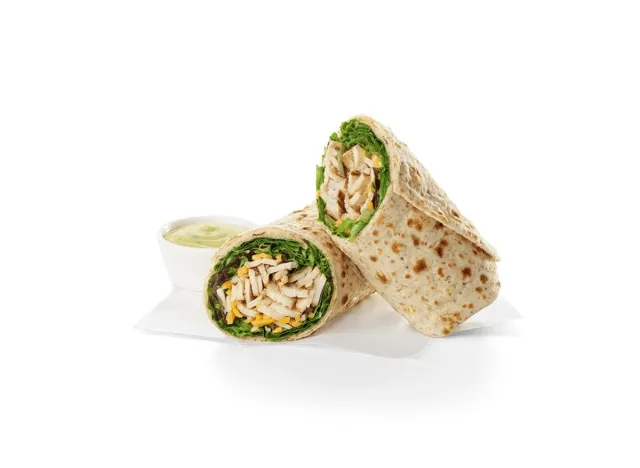 Credit: Chick-fil-A
This cool wrap will ensure that any afternoon food cravings are nonexistent, keeping you feeling nice and full all the way until dinnertime. Featuring 660 calories, 45 grams of fat, 14 grams of fiber, and 43 grams of protein, there's a lot of goodness just waiting for you to sink your teeth into.
Chipotle Salad Bowl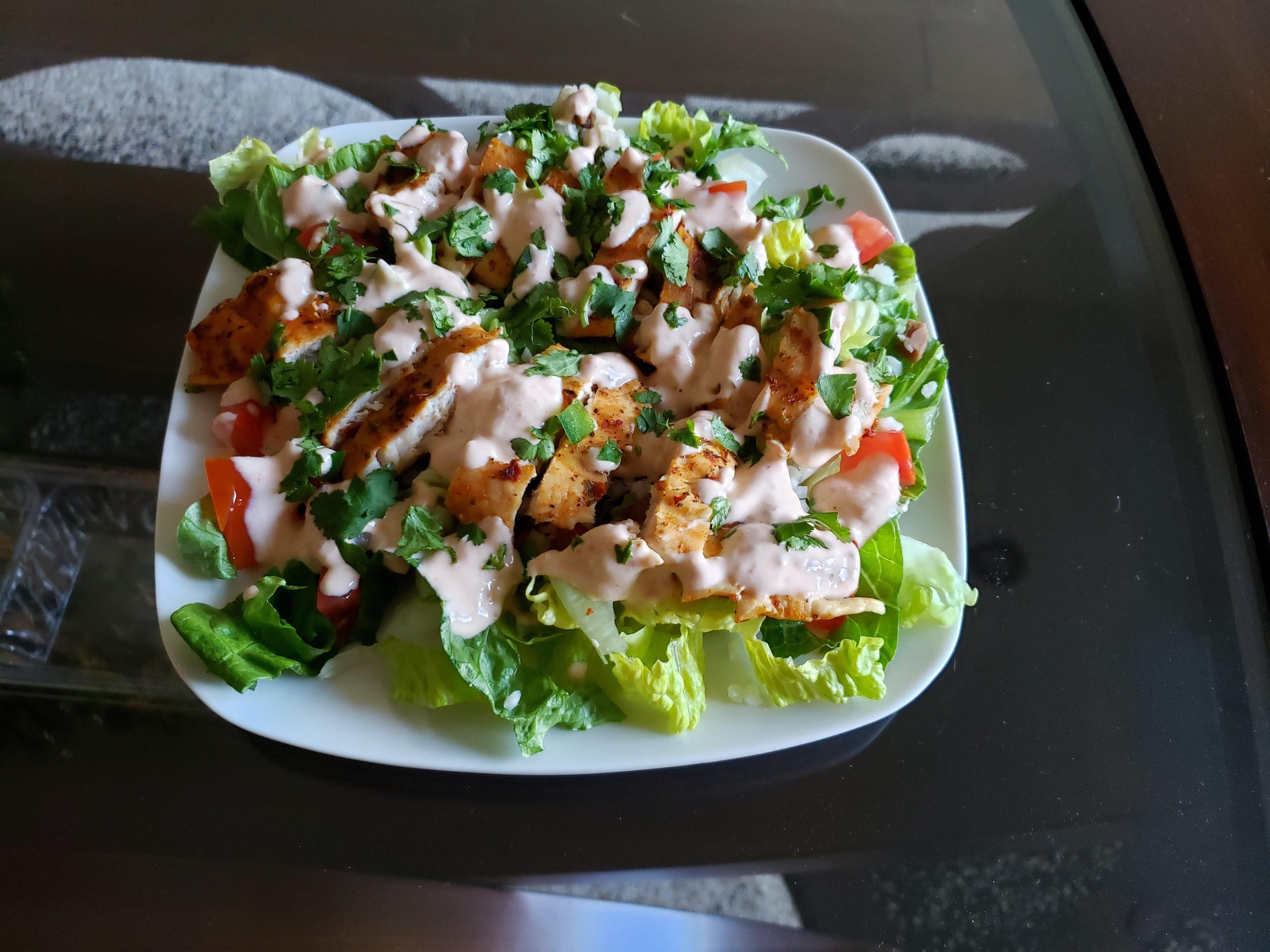 Credit: u/sjura0 via Reddit
If in doubt, go for a salad bowl. You can't go too wrong with this healthy option – just ensure you don't coat the entire meal in lashings of cheese and high fat mayo. Ask for a little less rice – saving precious calories – and add some sautéed peppers and onions for a tasty treat you can eat on the go.
Panda Express Mushroom Chicken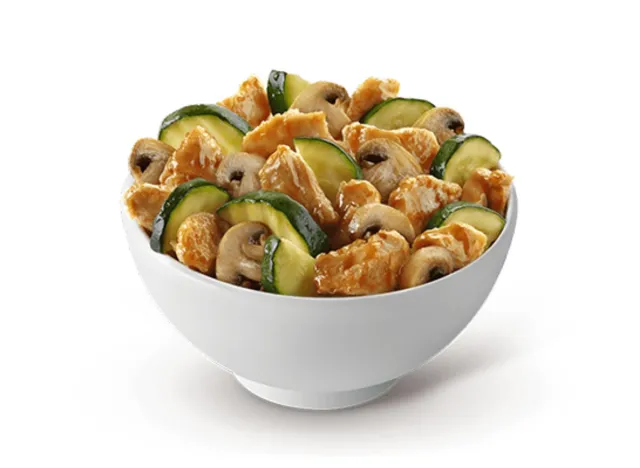 Credit: Panda Express
This one's a no-brainer for any mushroom fan. The grilled chicken provides you with a load of protein, while the mushrooms are a rich source of potassium and B vitamins. Pair the dish with some steamed veggies and a small serving of rice and you've got yourself a filling, healthy meal.
Chick-fil-A Grilled Chicken Nuggets
Credit: Chick-fil-A
You can have chicken nuggets without piling on the pounds! That is, if you order the grilled variety from Chick-fil-A. You can eat a whopping eight chunks of the tasty meat for only 130 calories – showing that not all healthy snacks have to be dull and drab. Add a side of kale to create a tasty, healthy snack.
Panera Mediterranean Bowl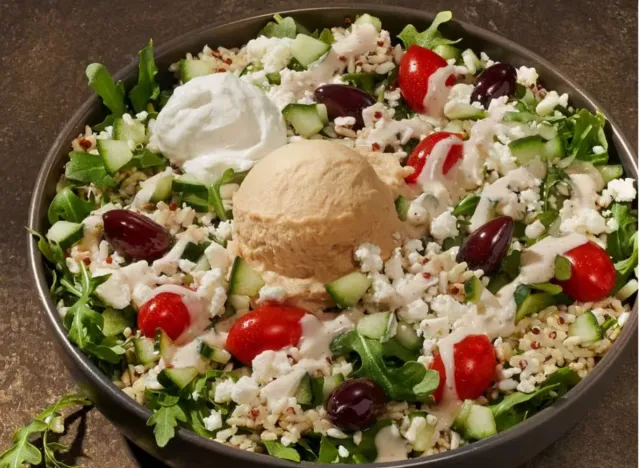 Credit: Panera
There's a reason why the Mediterranean diet is considered to be one of the best diets out there. This dish features everything you need for a balanced meal – carbohydrates, protein, healthy fats, and, of course, veggies. Better yet, it's mainly plant-based, making it a great choice for those who lead a vegetarian lifestyle.
Wendy's Apple Pecan Chicken Salad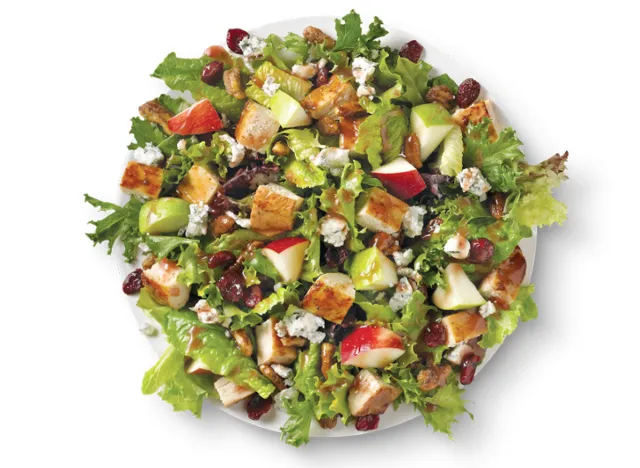 Credit: Wendy's
If you're looking for a salad with a sweet kick, look no further. Wendy's apple pecan and chicken dish features all the usual staples of a salad, with the added benefits of apples, cranberries, and roasted pecans. It's a delicious blend of flavor and texture, coming in at a mere 440 calories.
McDonald's Keto-Friendly Burger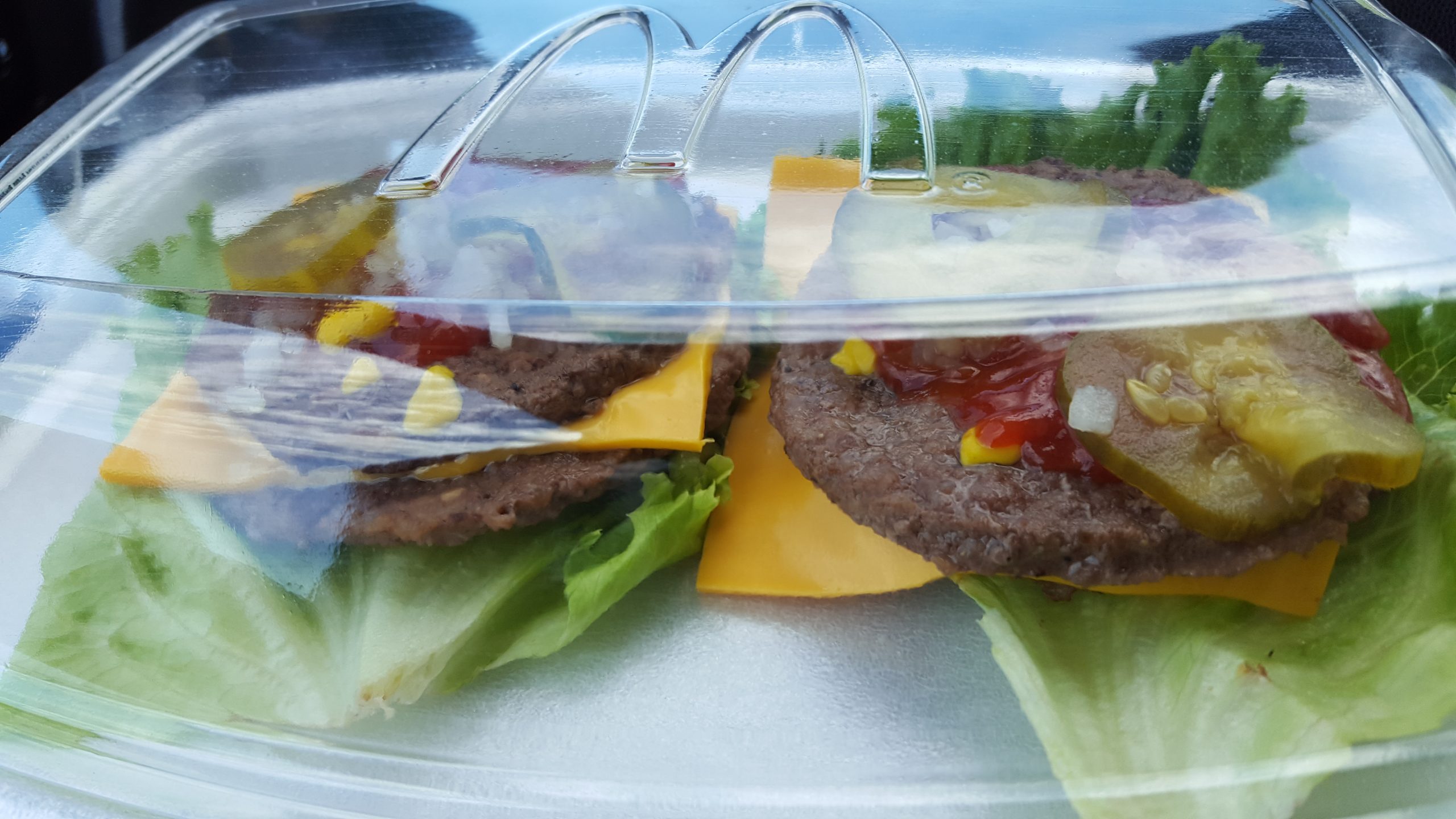 Credit: u/Goat_fish via Reddit
Next time you order your Big Mac from McDonald's, ask for it without the bun. It may seem like a strange choice, but it'll save you from gouging on unnecessary calories, leaving you with meat, cheese, and salad. Of course, you don't want to make this an everyday snack – it's still high in calories – but one you can have as a rare treat!
Quiznos Spicy Monterey Sub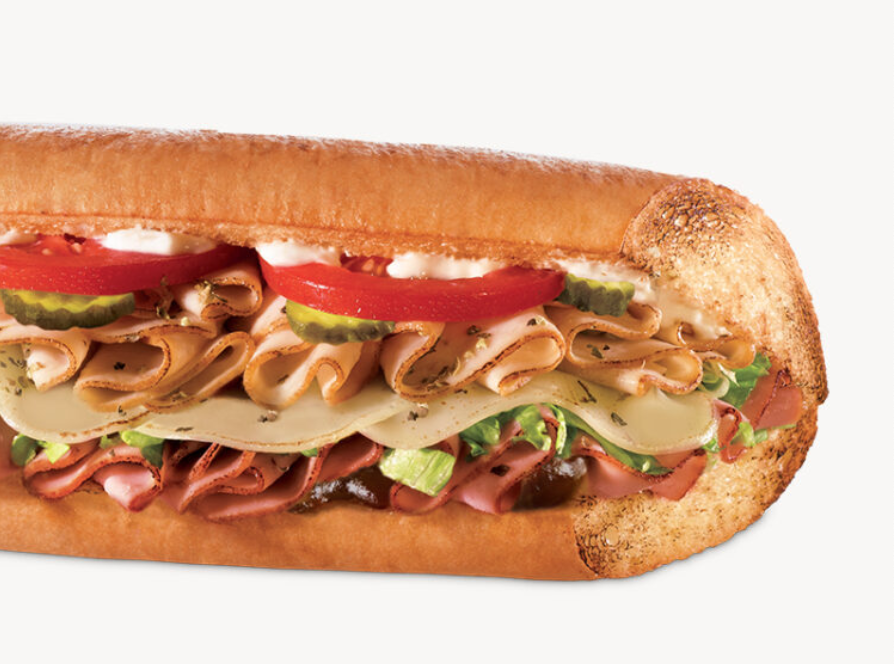 Credit: Quiznos
If you're in the mood for something filling but healthy, grab yourself a sub from Quiznos. Get the spicy Monterey sub, to be specific. The four inch sandwich is filled with healthy proteins and a slew of salads, along with a dash of spice. Ask for less meat and more veggies to make it a true health-booster.
Domino's Chicken Caesar Salad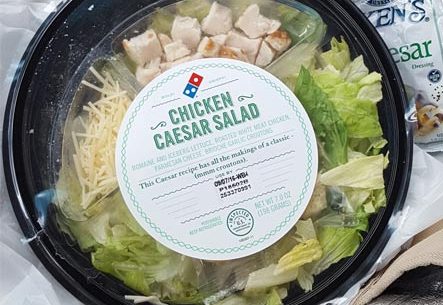 Credit: r/Dominos via Reddit
Chicken, lettuce, and onions are all packed full of goodness – making them the ample choice when getting in a Domino's. Whether you eat it as a side to your pizza or as something to grab when you're unwilling to ruin your diet, it's comforting to know that there are some healthy options available from the pizzeria.
McDonald's Veggie Dipper Meal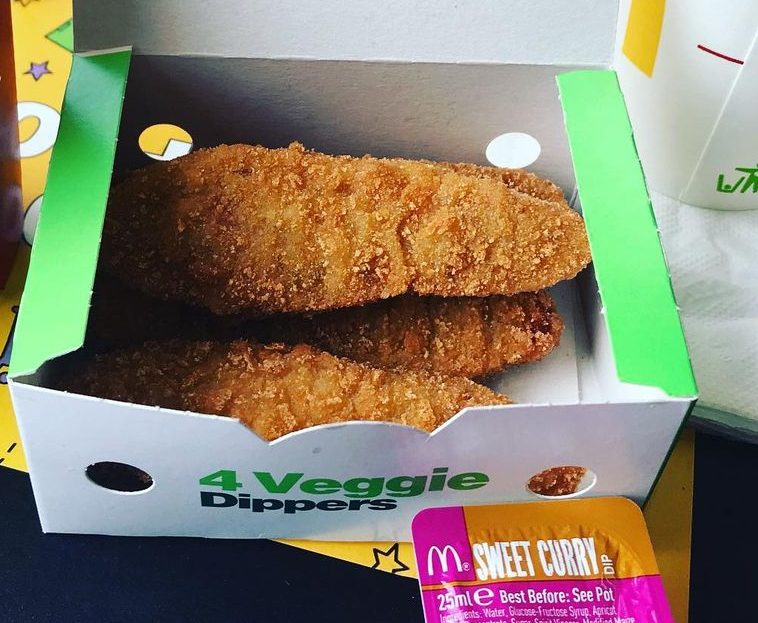 Credit: @coeliacdude via Instagram
Let's face it, you don't go to McDonald's for health reasons. However, if you find yourself dragged there by pals and don't want to mess up your diet, order the veggie dipper meal, complete with a side salad and a bottle of water. It only features 339 calories, alongside filling you up nicely.
White Castle Original Slider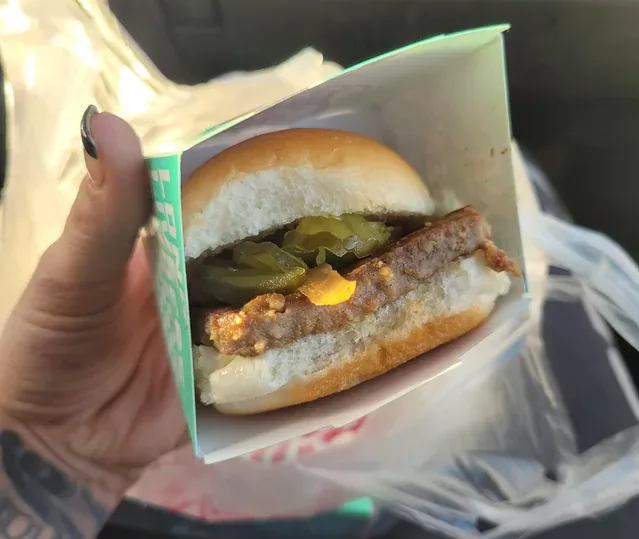 Credit: u/WednesdayDeJaVu via Reddit
Don't feel bad about ordering a slider from White Castle, they're actually surprisingly very low in calories! If you're looking to truly amp up your health levels, go for the veggie slider – it features less calories and fat than their meat-filled counterparts.
Domino's Vegi Supreme Pizza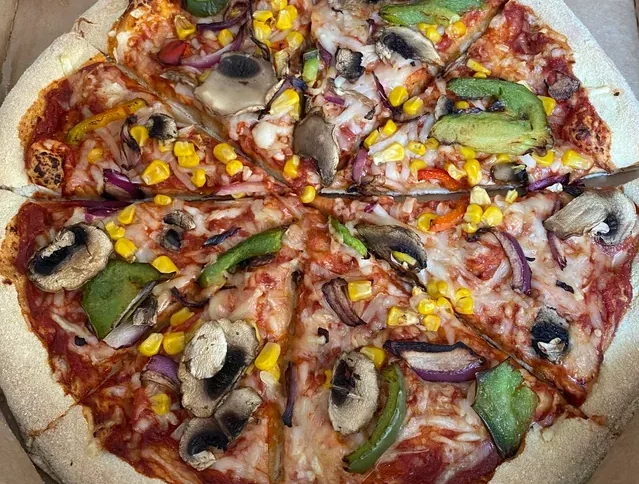 Credit: u/sugar_coater via Reddit
Just because you're looking to live a healthier lifestyle, it doesn't mean you have to go without pizza. Domino's vegi supreme comes in at 166 calories a slice (with the classic crust). Better yet, it's loaded with sweetcorn, peppers, and onions, ensuring you get a solid dose of vitamins.
Arbys Roast Beef Gyro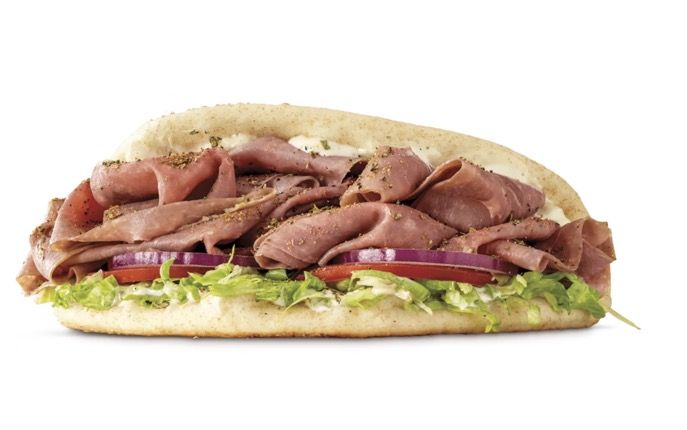 Credit: Arbys
This sub will certainly fill your daily quota of protein. Alongside its hefty meat content, there's also a decent amount of salads and veggies, with crunchy lettuce and juicy tomatoes present in every bite. The snack is 540 calories in total, with 24 grams of protein.
Denny's Loaded Veggie Omelet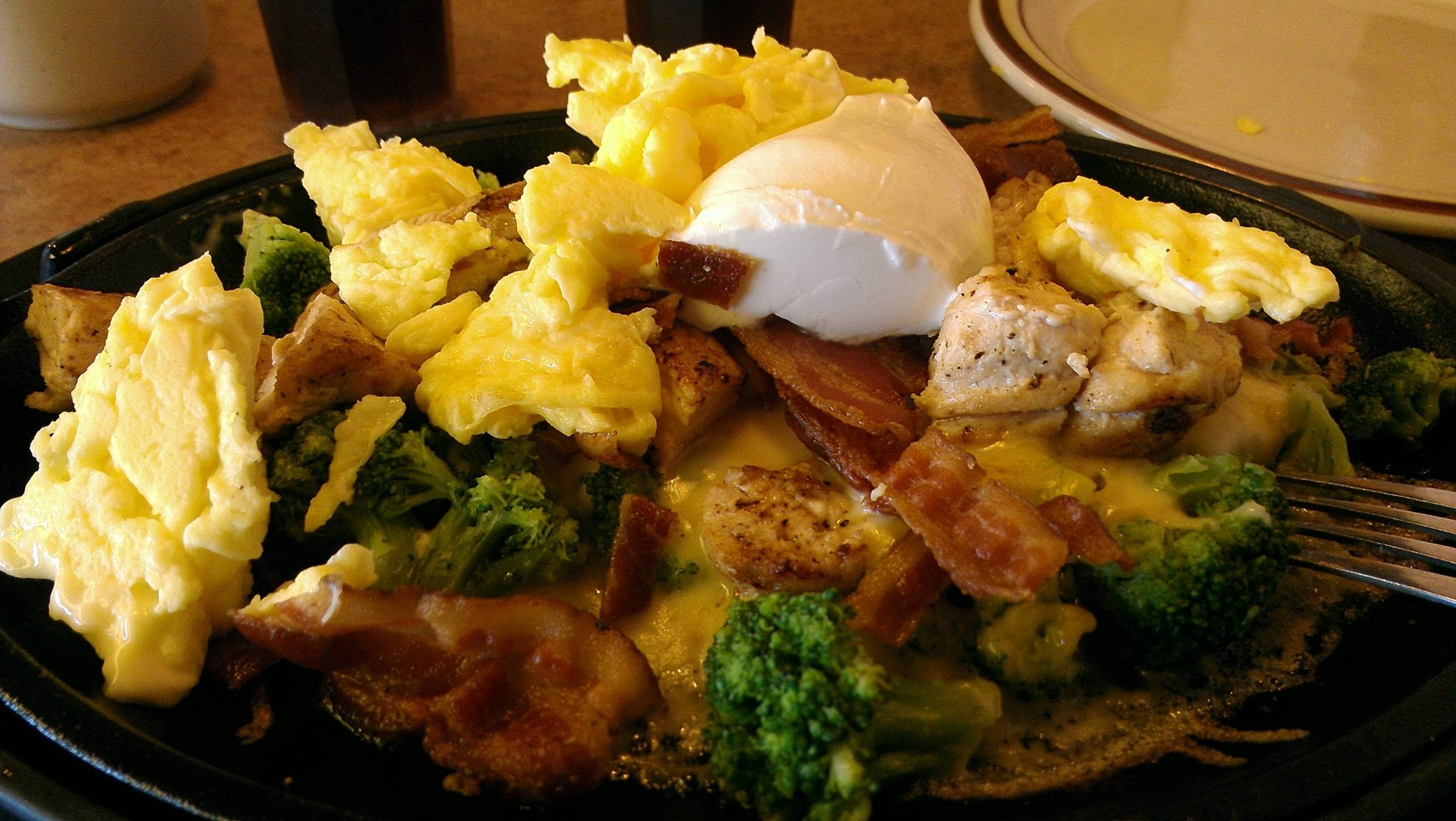 Credit: u/TamaleJohnson via Reddit
When you fancy a delicious omelet, head to Denny's. They do one packed full of veggies and protein, making it the perfect meal to kickstart your day. Ask for a side of fruit instead of potatoes, and opt for wholewheat toast to make your meal even healthier.
Jack in the Box Chicken Fajita Pita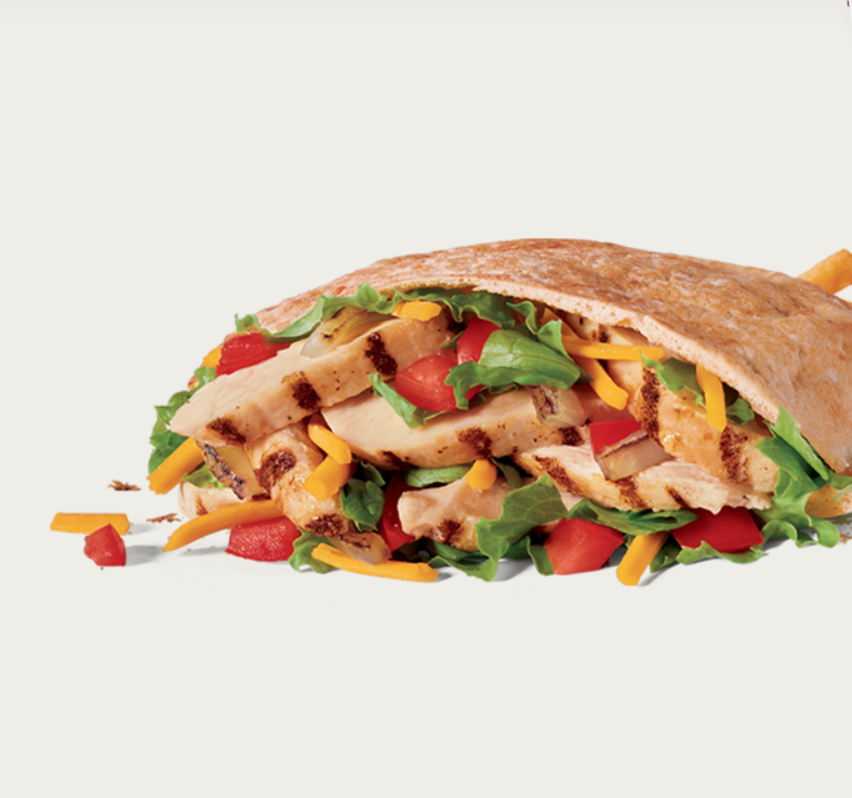 Credit: Jack in the Box
This is basically a chicken salad that you can hold in your hands. An array of fresh veggies – including spinach, pepper, and onions – are accompanied by healthy flame-grilled chicken and lashings of zesty salsa. If you want to truly remove any unnecessary calories, ask for it without the salsa, or have it on the side of the dish.
Domino's Build-Your-Own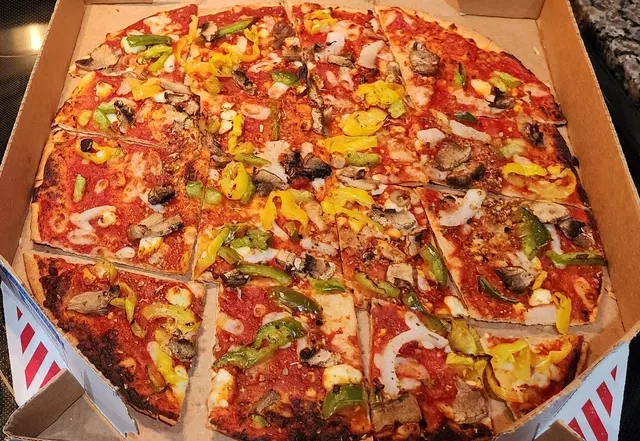 Credit: u/Mr_Kyle_Plays via Reddit
Domino's have a unique edge over their competitors – they allow you to craft your own pizza. This puts you in full control of all of the toppings. Naturally, you want the food to be as healthy as possible, so ensure that you pack it full with numerous salads and veggies.
Jimmy John's Little John #4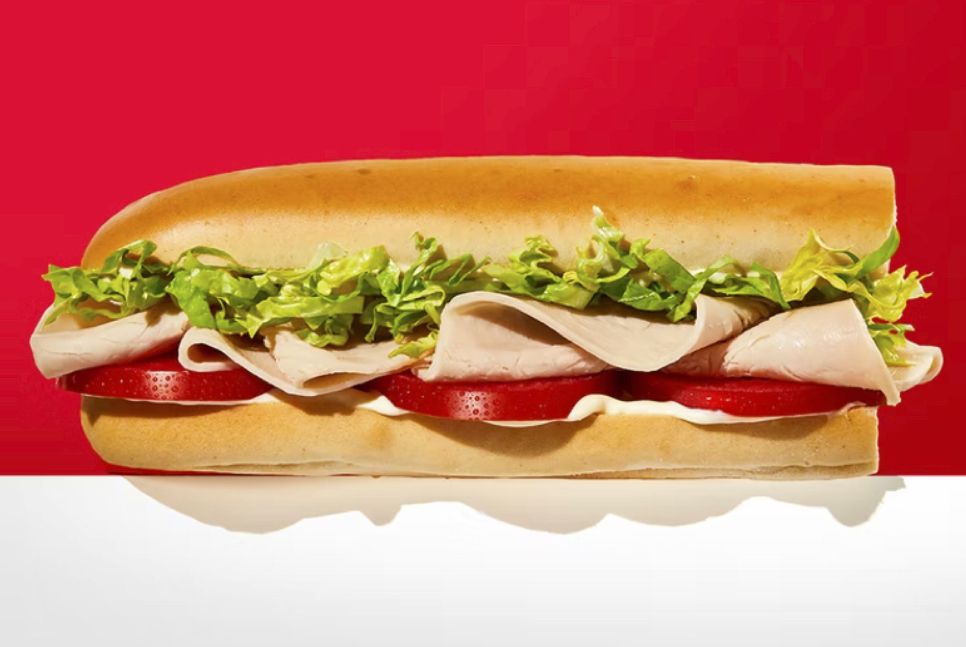 Credit: Jimmy John's
This sub may be small in size, but when it comes to health, it's pretty mighty. It features all of your favorite veggie (and turkey) toppings, albeit on a smaller sub. If you're really looking for a healthy lifestyle, ask for the sub on wholewheat toast, and swap out the mayo for vinegar dressings.
Starbucks Sous Vide Egg Bites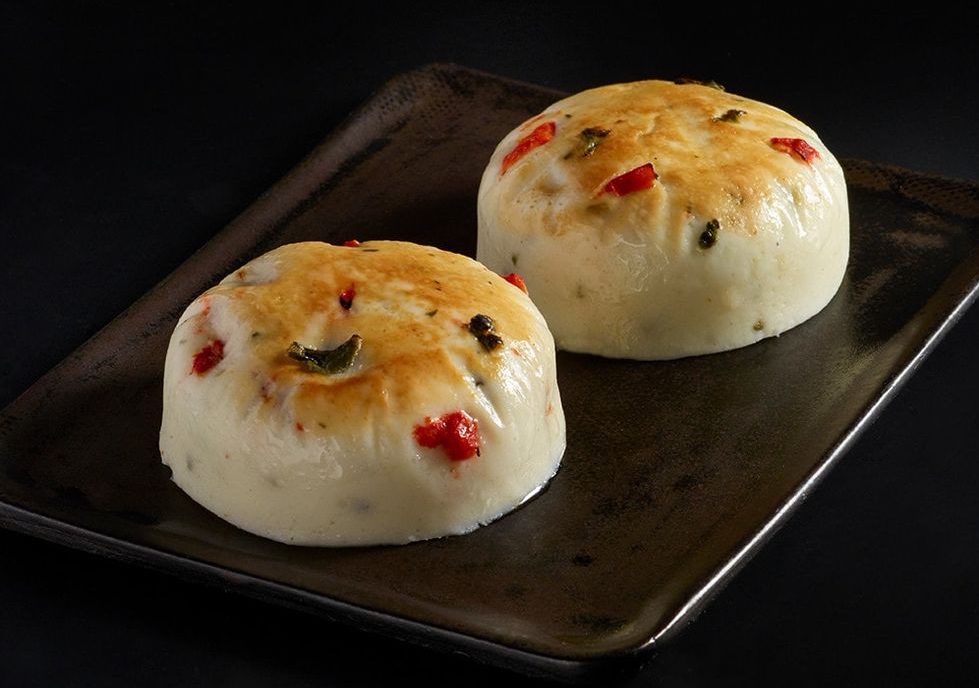 Credit: Starbucks
These flavorsome fluffy egg bites are the perfect breakfast snack to eat while you're on the go. They're egg-white only, removing the calorie-filled yolk. They also feature nuggets of red pepper, sneaking some vitamins into your system. Better yet, the snack comes in at 170 calories per serving.
McDonald's Cheeseburger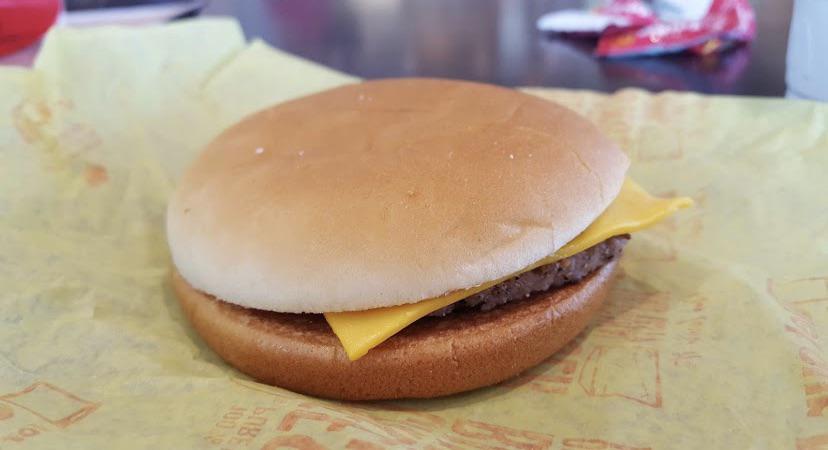 Credit: u/Few-Original-465 via Reddit
In no world is a hamburger healthy – but we all need a treat every now and then, and the best bad food you can order from Maccies is a hamburger. This tiny burger only comes in at around 264 calories, meaning it won't completely ruin your diet. Sometimes, it's not what you eat, but how much.
Potbelly Mediterranean Sandwich Skinny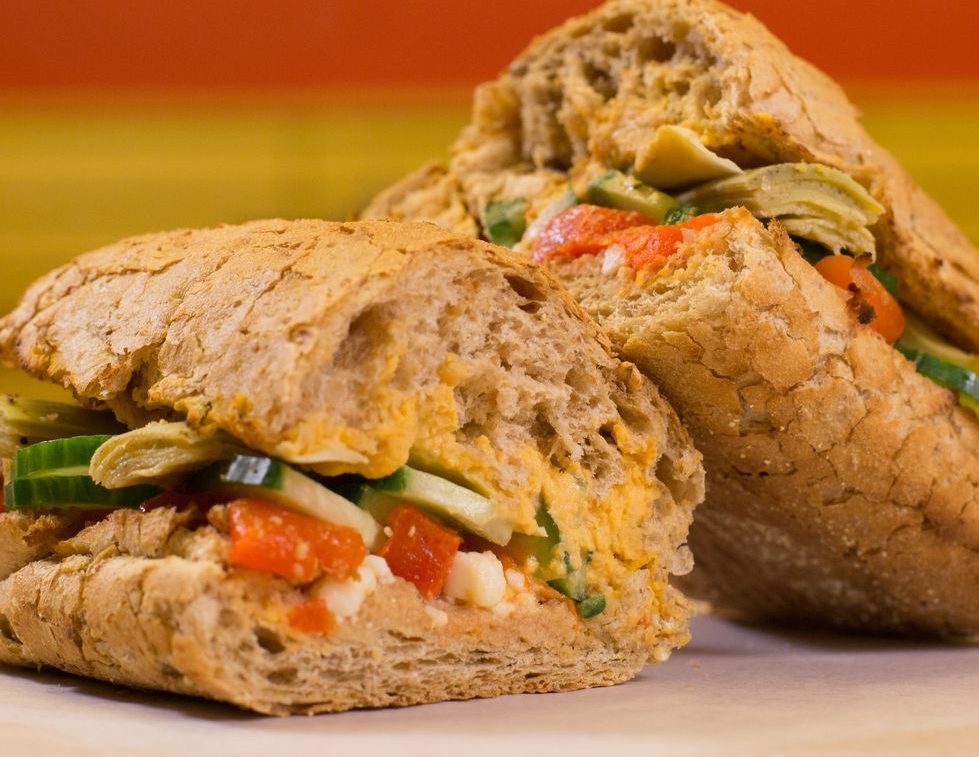 Credit: Potbelly
Hopefully you'll have anything but a pot belly after ordering this sandwich. It's around 410 calories per serving, though it's filled with goodness. Feta, artichoke, hummus, cucumbers, red peppers and optional chicken (a great choice for protein) all await with every bite. Ask for multigrain bread to make it healthier and – arguably – tastier.
Burger King Impossible Whopper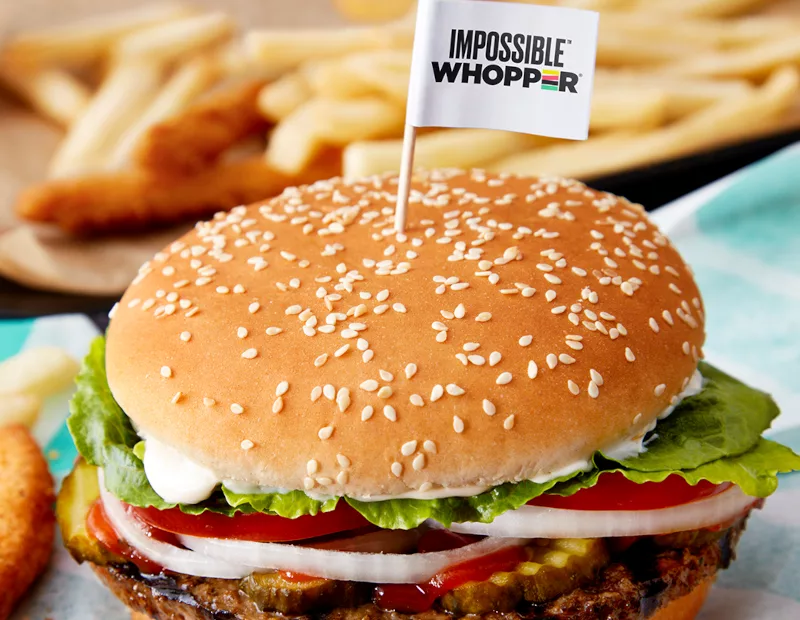 Credit: Burger King
Next time you've got a craving for a juicy burger, try the Impossible Whopper. It tastes similar to Burger King's regular patties, but it's made of plant-based protein. It comes in at around 670 calories, but it has significantly less saturated fat than its meat-based counterparts.
Starbucks Rolled and Steel Cut Oatmeal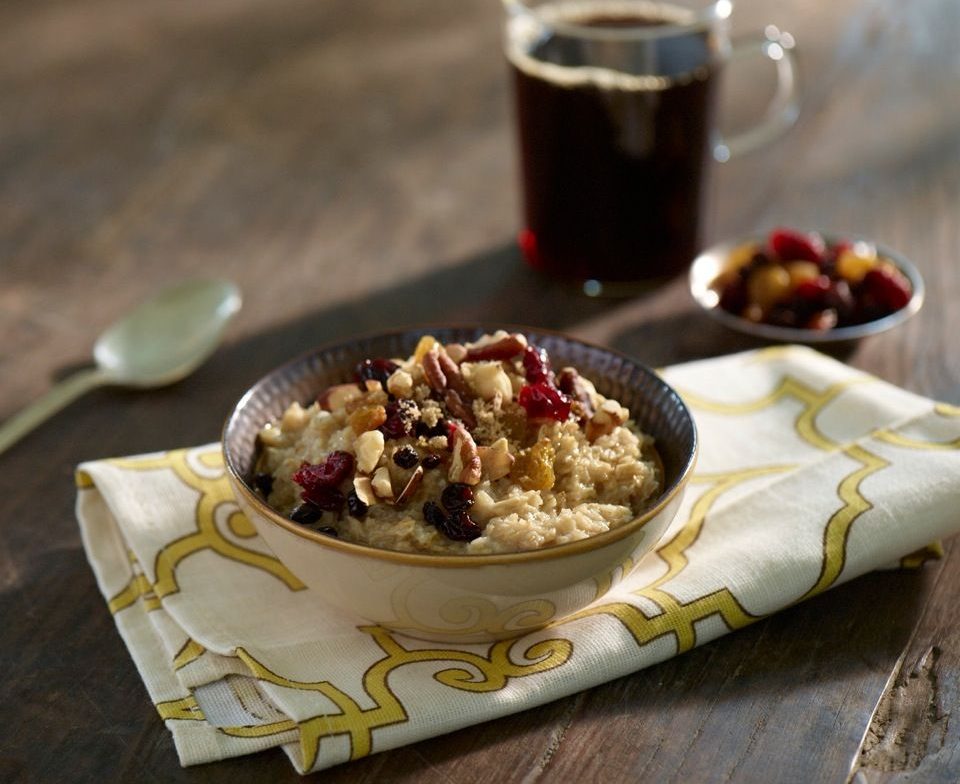 Credit: Starbucks
In the mood for some oatmeal, but don't have any in your cupboards? Simply head to Starbucks! Alongside grabbing your morning coffee, you can also purchase some delicious oatmeal – all for 410 calories! Just make sure you say no to any sugar-filled extras.
Sonic Drive-In Classic Grilled Chicken Wrap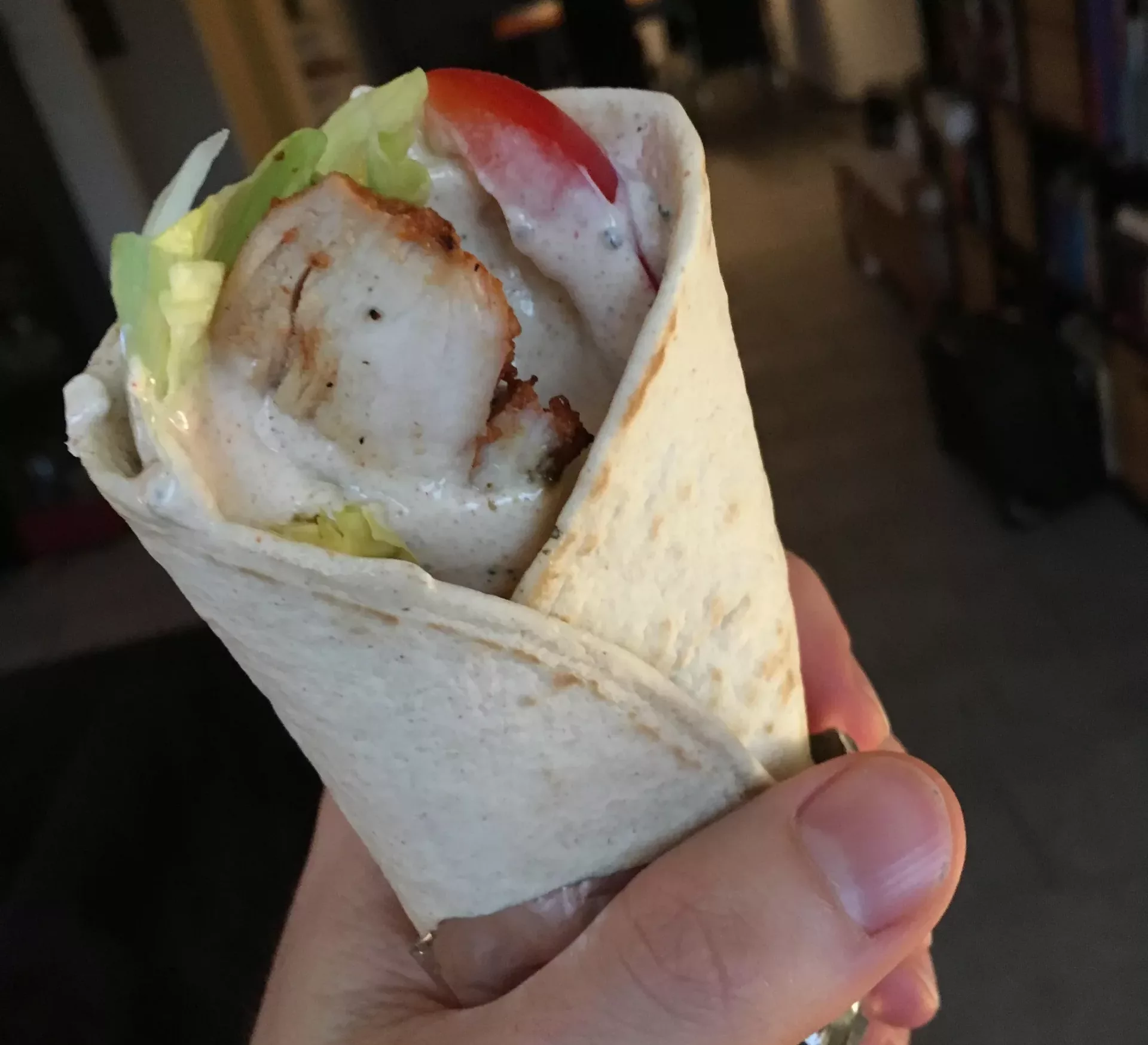 Credit: u/Schnabulation via Reddit
A chicken wrap is always a good choice, especially when the chicken is grilled. The delicious snack features all-white grilled chicken breast served on a flour tortilla, accompanied by lettuce, tomatoes, and ranch dressing. Ask for no dressing or sauces on your wrap, cutting out unnecessary calories.
McDonald's Fruit and Salad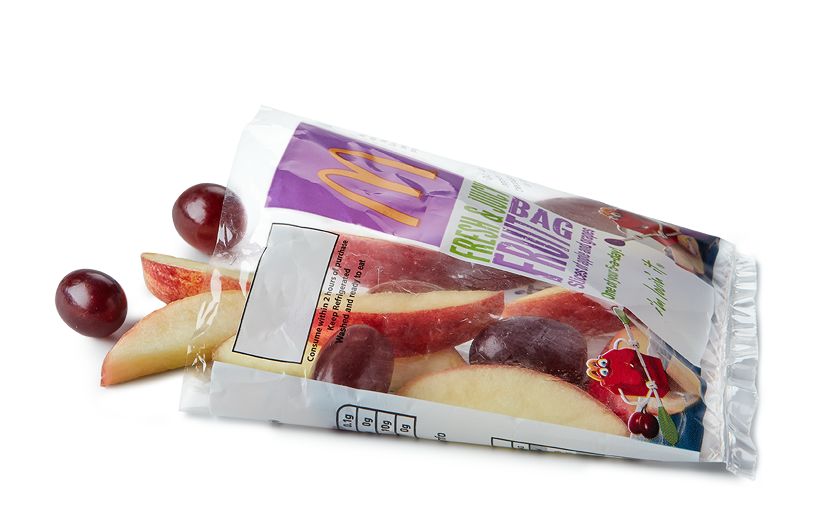 Credit: McDonald's
Don't give into temptation! Stay the course on your diet, and order some healthy fruit and salad snacks, instead. McDonald's offer a wide array of fruits and veggies, including apples, grapes, carrots, and cucumbers – showing that there are healthy options available when you take a trip to the golden M.
Wendy's Baked Potato Topped with Chili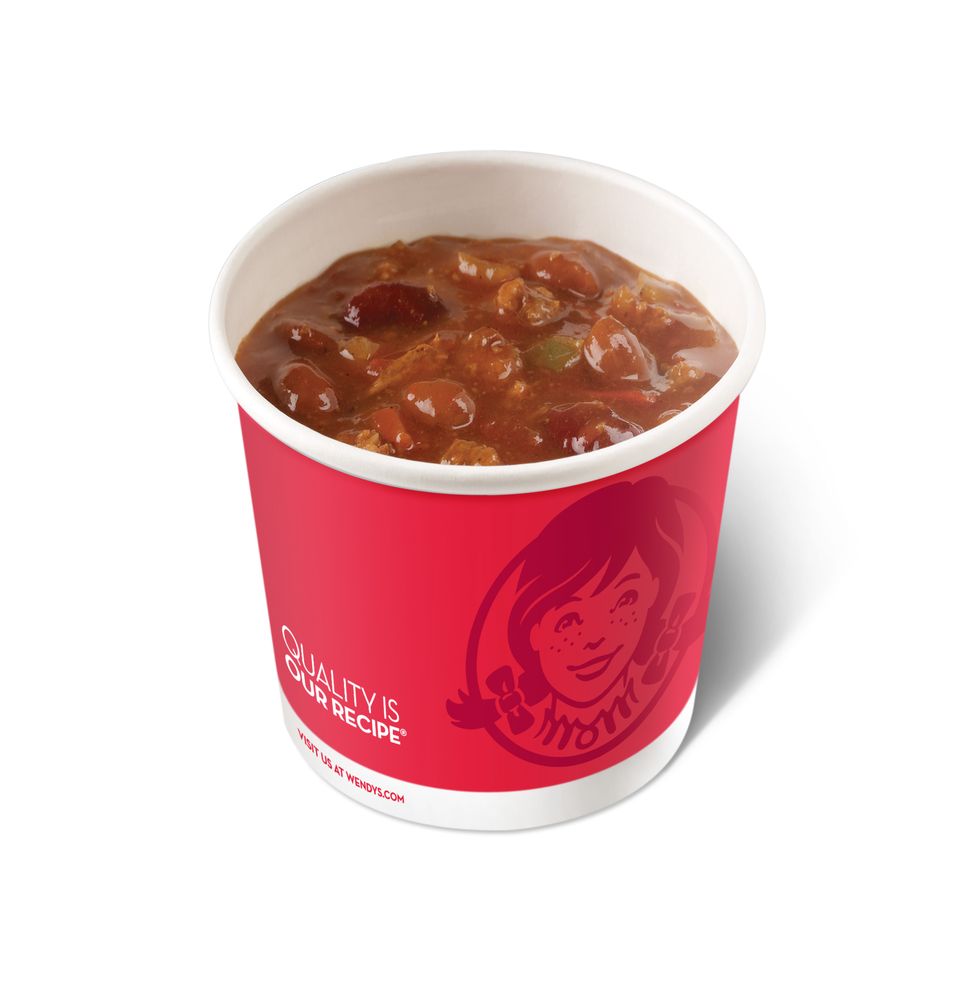 Credit: Wendy's
Don't be afraid to indulge in your favorite comfort meal. Wendy's chili comes in at 253 calories, while the potato is 232 calories – both of which will keep you nice and full throughout the day. They're also both great sources of fiber, making it a relatively healthy meal.
Soft drinks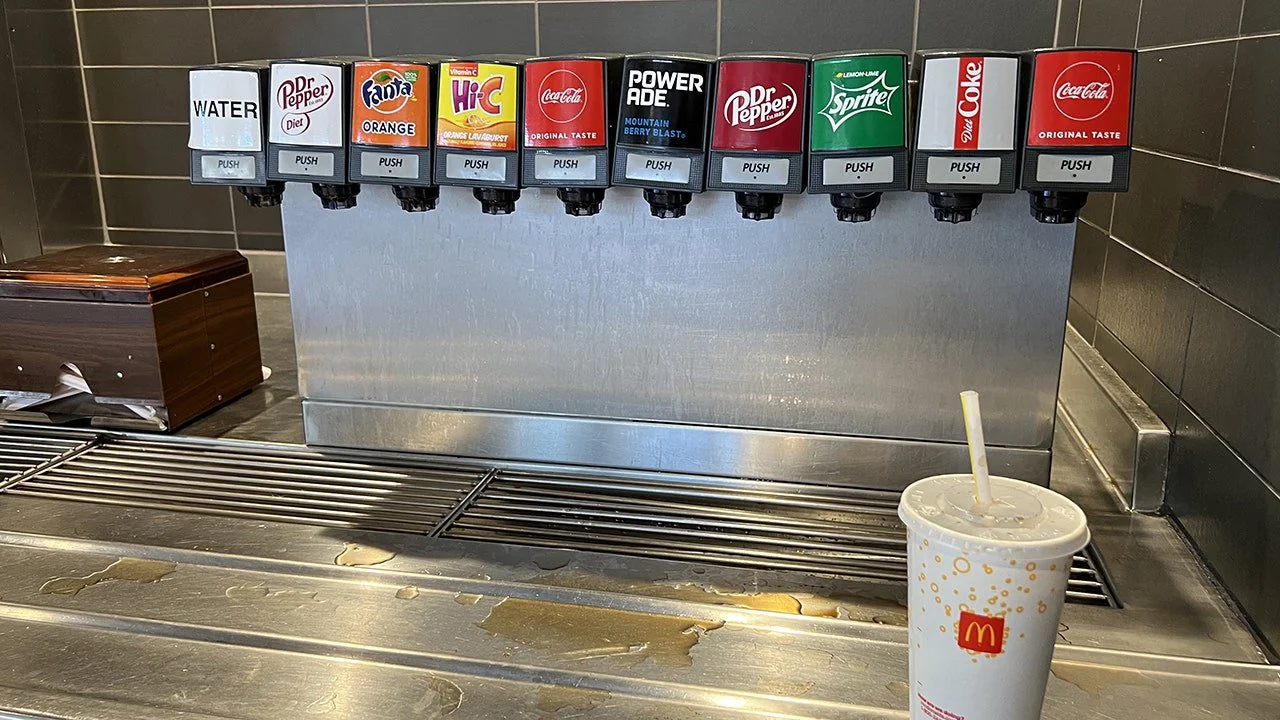 Credit: u/Mike__O via Reddit
You can order the healthiest sandwich or salad in the world, but what you wash it down with can undo all of your hard work. Usually, the soft drinks sold at fast food chains are packed full of heaps of sugar. Opt for sugar free options, or, better yet, wash your salad down with a crisp bottle of water.