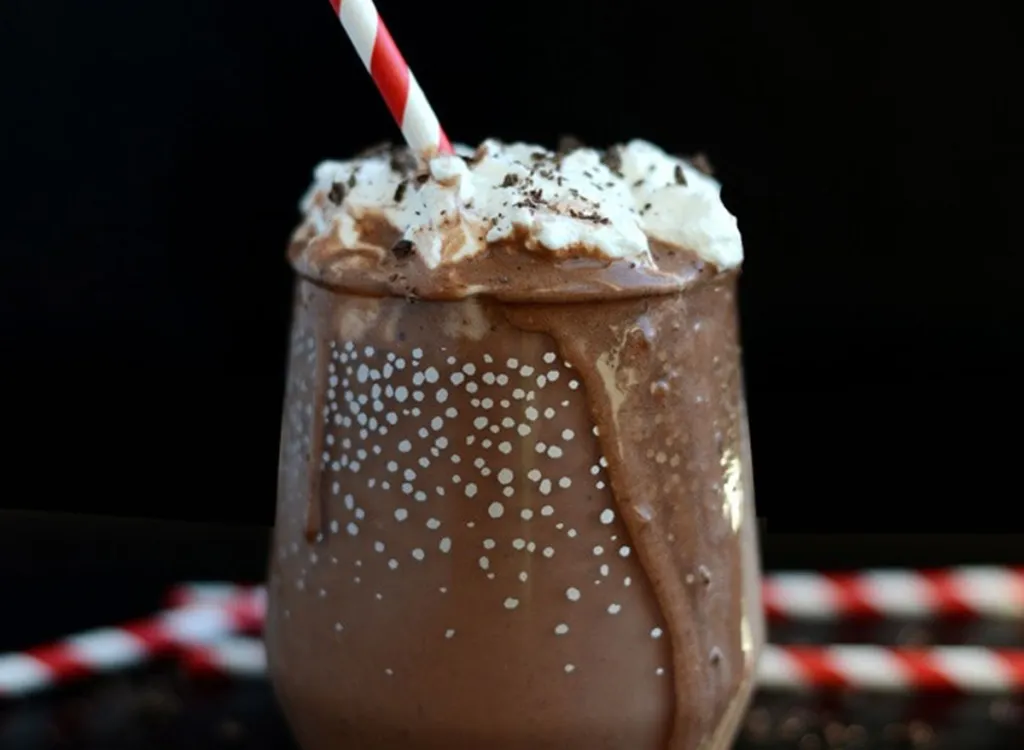 Credit: Fit Foodie Finds
Vanilla Chai Breakfast Smoothie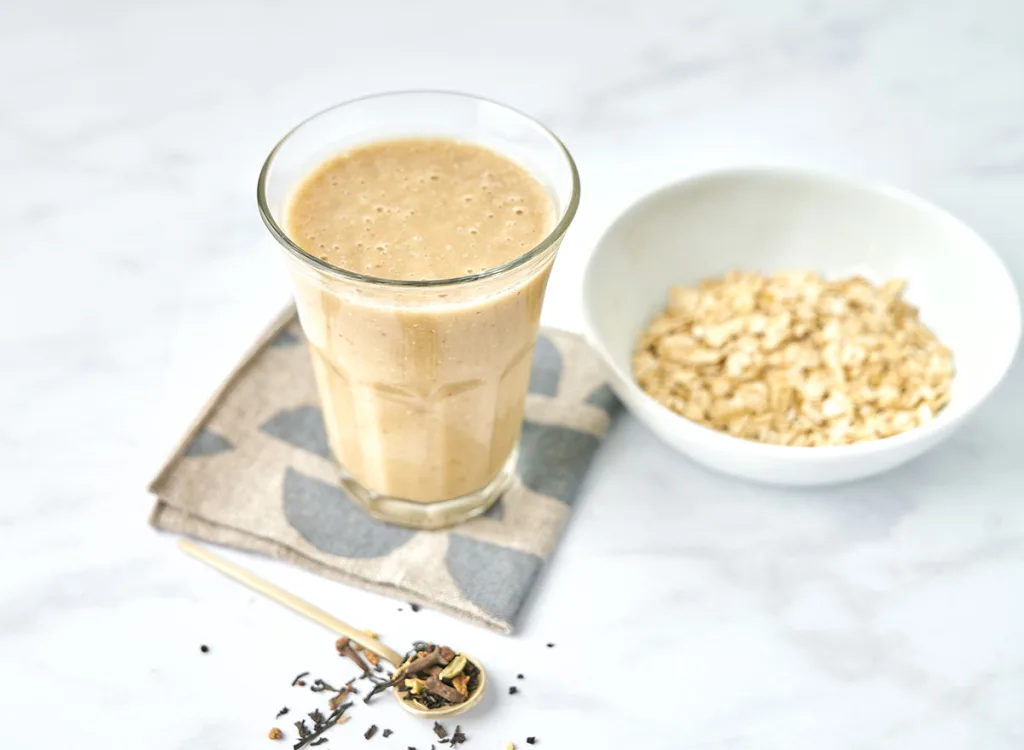 Credit: Carlene Thomas via Eat This, Not That!
This delicious smoothies consists of masala chai tea, oats, banana, and extra cinnamon to ensure you are consistently filled and satisfied before lunchtime. We use masala chai tea as tea has been found to be a great way to add flavor and health benefits to your breakfast shake. Not to mention, that it already has some classic breakfast-foods such as banana, oats and tea!
Chocolate Tofu Smoothie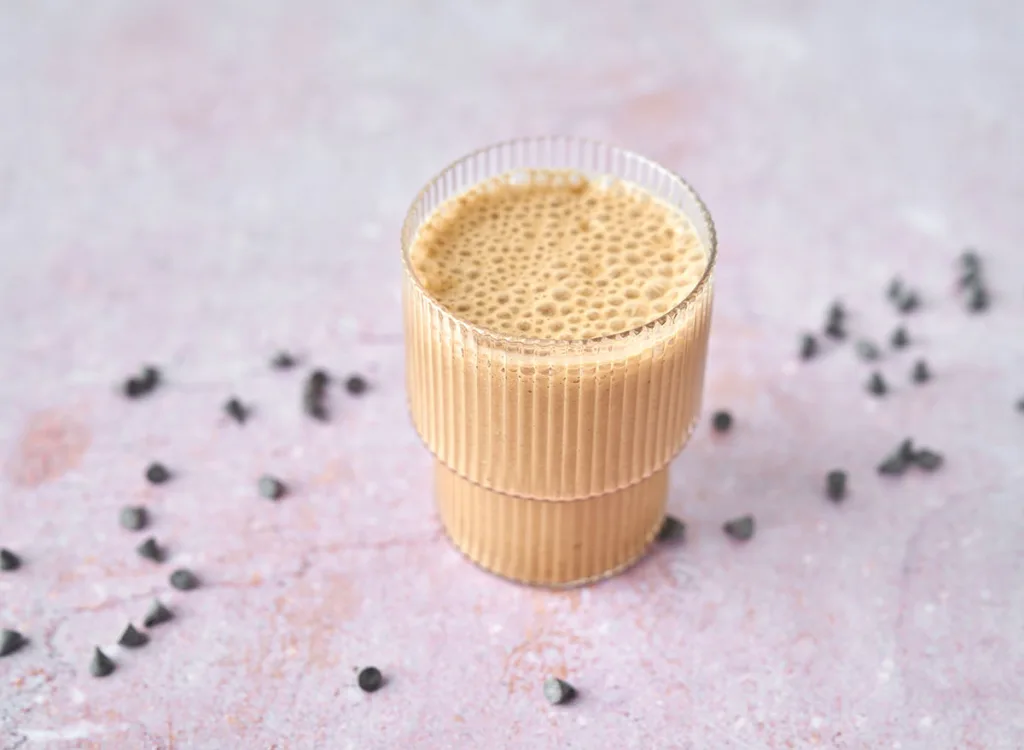 Credit: Carlene Thomas via Eat This, Not That!
For those who have a sweet tooth, and love a bit of chocolate on a morning – this ones for you! Despite it having chocolate in, it's still extremely healthy and is brilliant in aiding weight loss. The smoothie incorporates silken tofu for a boost of plant-based protein and a silky smooth texture. It even has a secret ingredient that will help with your immune support – Reishi Mushrooms.
Spirulina Pina Colada Smoothie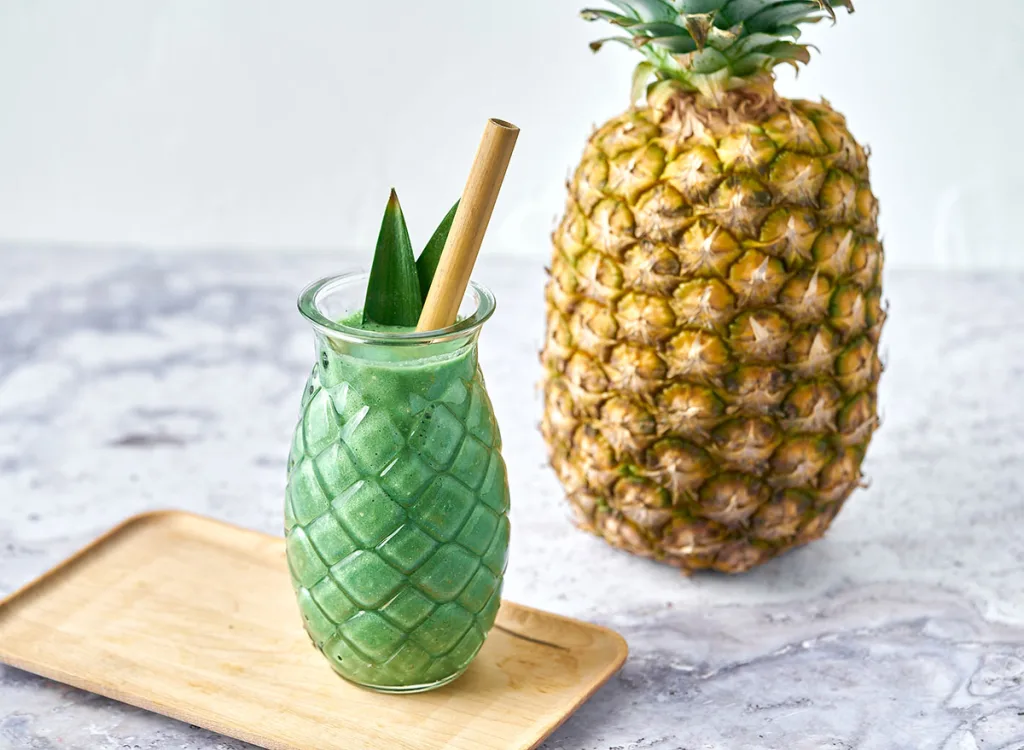 Credit: Carlene Thomas via Eat This, Not That!
And now, for those of you who love a good mocktail – this one is a great addition to your breakfast drinks, and the best part? – it's alcohol-free! This tropical plant-based smoothie will give you a health kick and some color to your mornings. It gives it complete pina colada vibes due to its light coconut base with frozen pineapple to make the most perfect combination. I mean, what's not to love?!
Blood Orange Beet Smoothie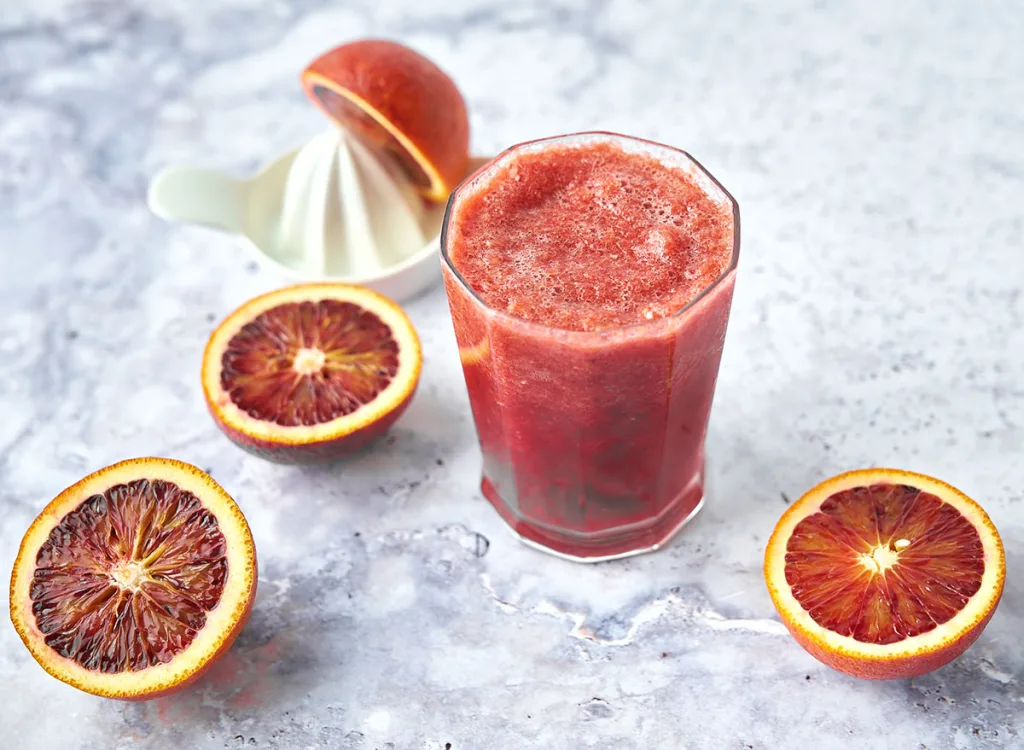 Credit: Carlene Thomas via Eat This, Not That!
Need a good cleansing? This smoothie does it all! This Blood Orange Beet Smoothie is about to be your standard go-to drink! After a glass of this beautiful drink, there's no way you won't feel rejuvenated and ready to take on the day! This is due to the drink including beets within its recipe – they contain betaine which aids liver function and are a significant source of iron and B-complex vitamins, giving you that brilliant burst of energy!
Peanut Butter and Jelly Protein Smoothie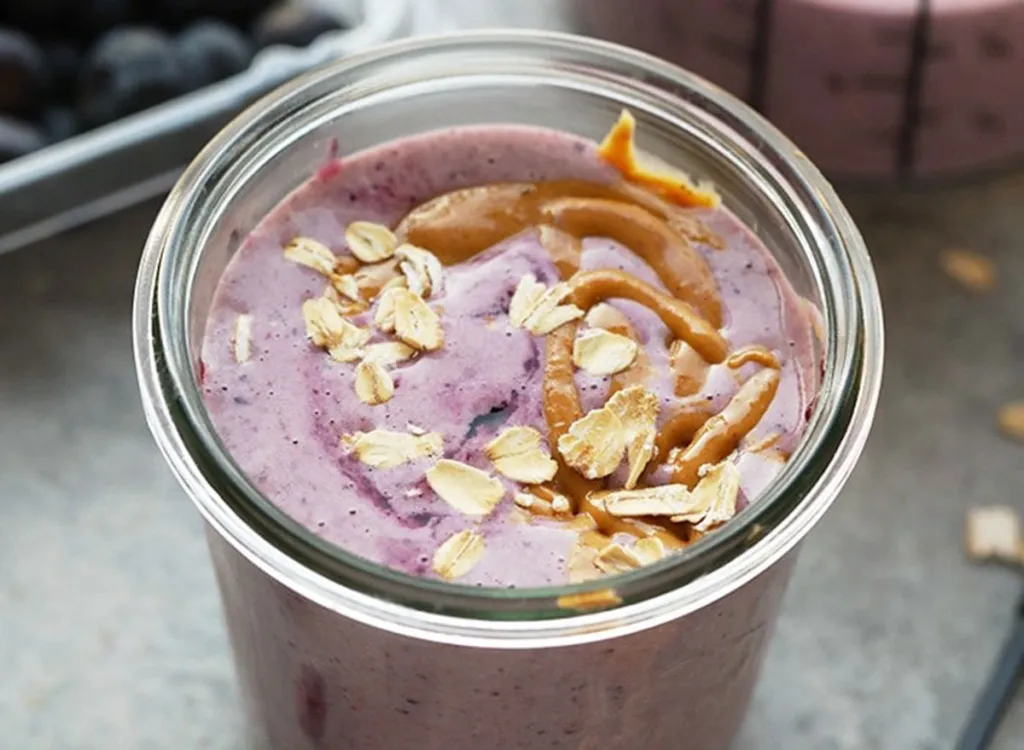 Credit: Fit Foodie Finds
If you are still a big fan of the classic childhood sandwich of PB+Js, then you have got to give this drink a try! It's like sipping a little bit of salty and sweet heaven through a star with its blend of frozen berries, peanut butter, vanilla protein, rolled oats, and soy milk. These ingredients create a protein-packed delicious taste, without those excess calories. And if you aren't a fan of soy milk, then you can swap it out for any other unsweetened milk.
Key Lime Pie Shake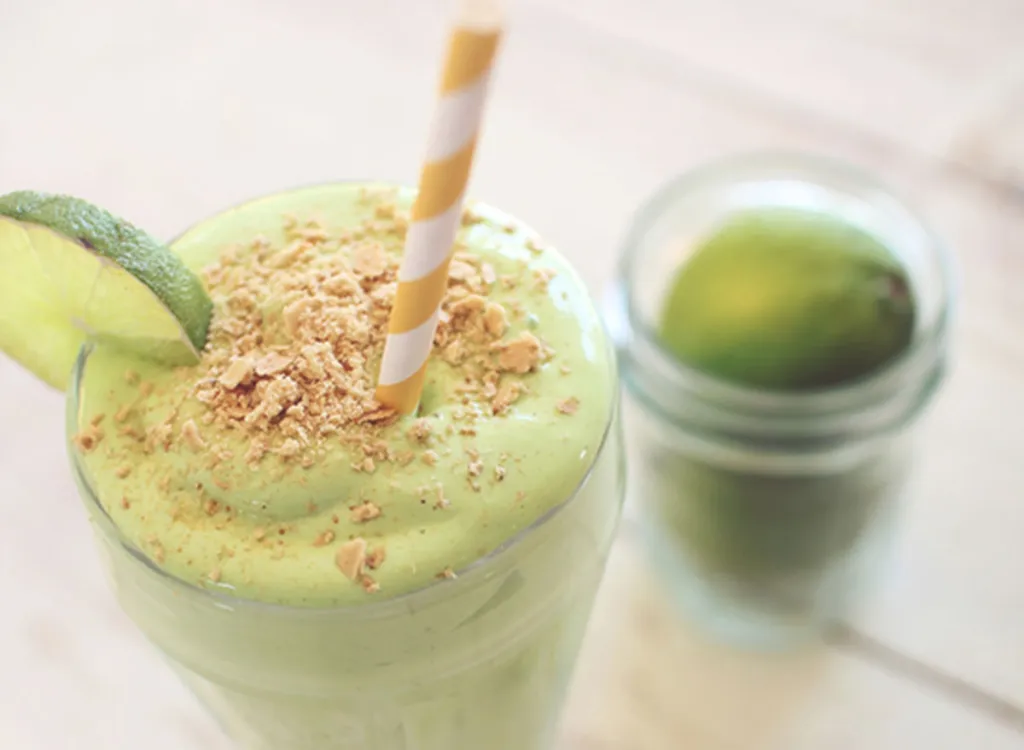 Credit: Dashing Dish
Key Lime pie might taste great, but the pie's ingredients of heavy cream, sweetened condensed milk, butter and sugar aren't so great for your waistline. However, this shake tastes exactly like Key Lime pie, but without the extra carbs. It is low in sugar, and overflows with 42 grams of muscle-building protein – and that's more than a day's worth of nutrients! And if you are sensitive to diary, then you can swap in tofu to achieve that same texture.
Sunrise Smoothie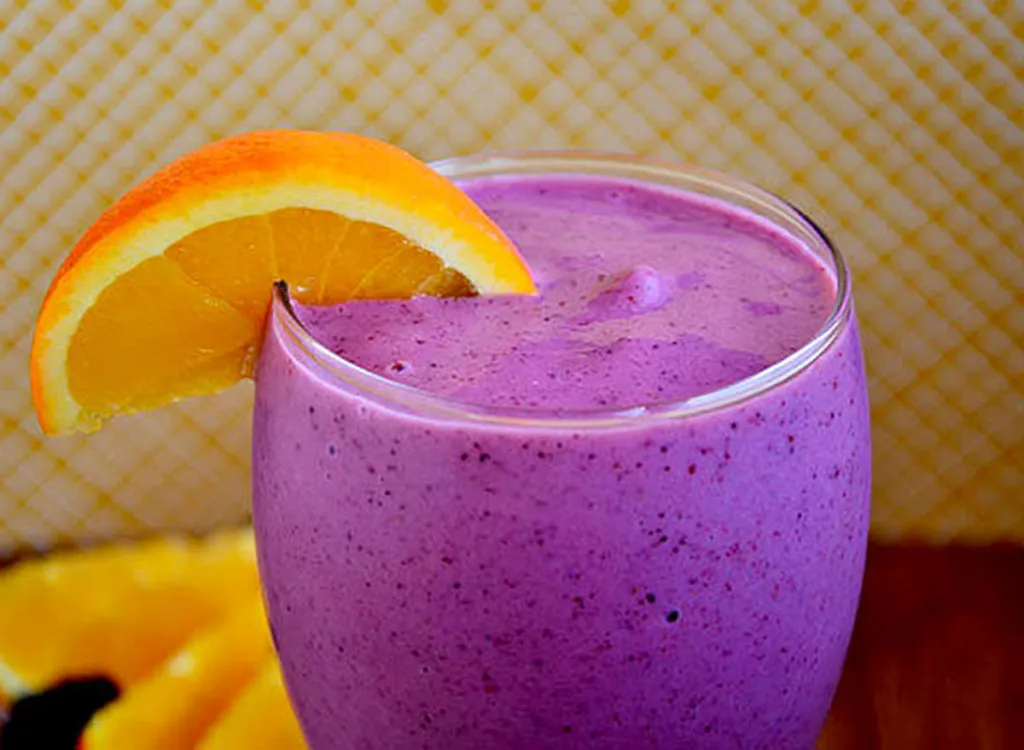 Credit: Iowa Girl Eats
Picture yourself waking up on a holiday morning, the sea breeze already hitting your face, you can smell the ocean from just the other side of door and the sound of children laughing in the swimming pool – that is where this drink will take you to on a morning. This tropical-tasting smoothie is filled with berries, oranges and bananas – which are all vitamins and fiber-rich produce which will keep you trim and healthy for your actual holiday days.
Dark Chocolate Peppermint Shake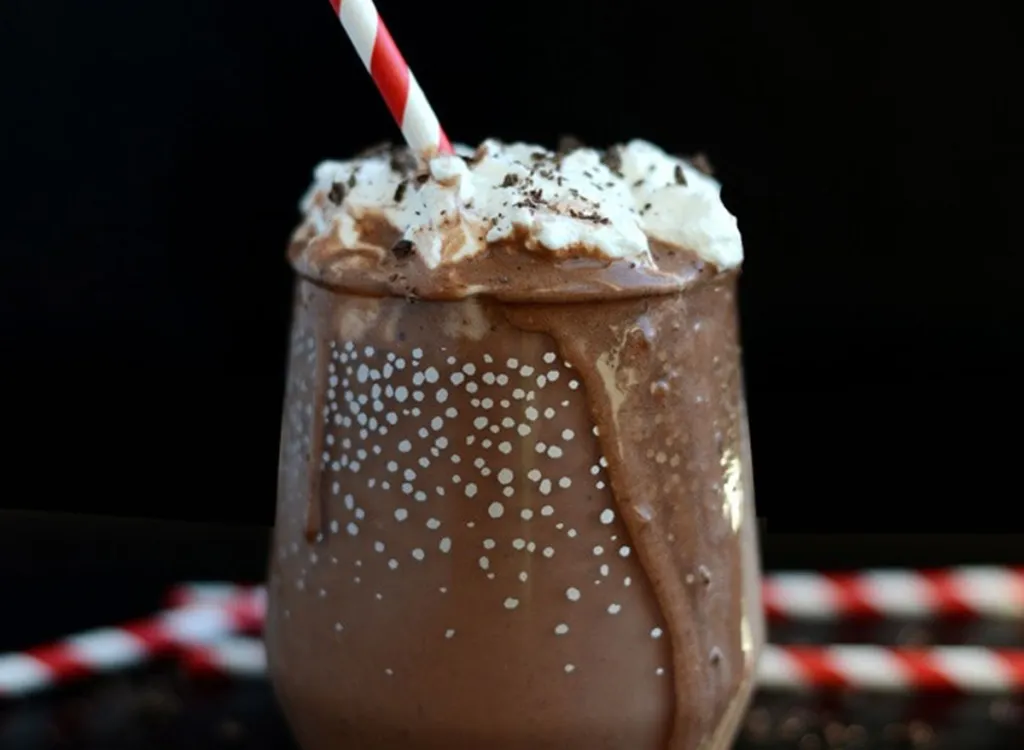 Credit: Fit Foodie Finds
This minty-sweet shake allows you to enjoy the taste of chocolate and peppermint without the extra sugar and fat – and who doesn't want that treat on a morning for breakfast! This smoothie may taste like a desert, but thankfully it doesn't have the same waist-expanding effects – it actually does the opposite! Top the drink off with a dollop of Greek yogurt to take the presentation and protein count to the next level, and you're sorted!
Almond Butter Protein Smoothie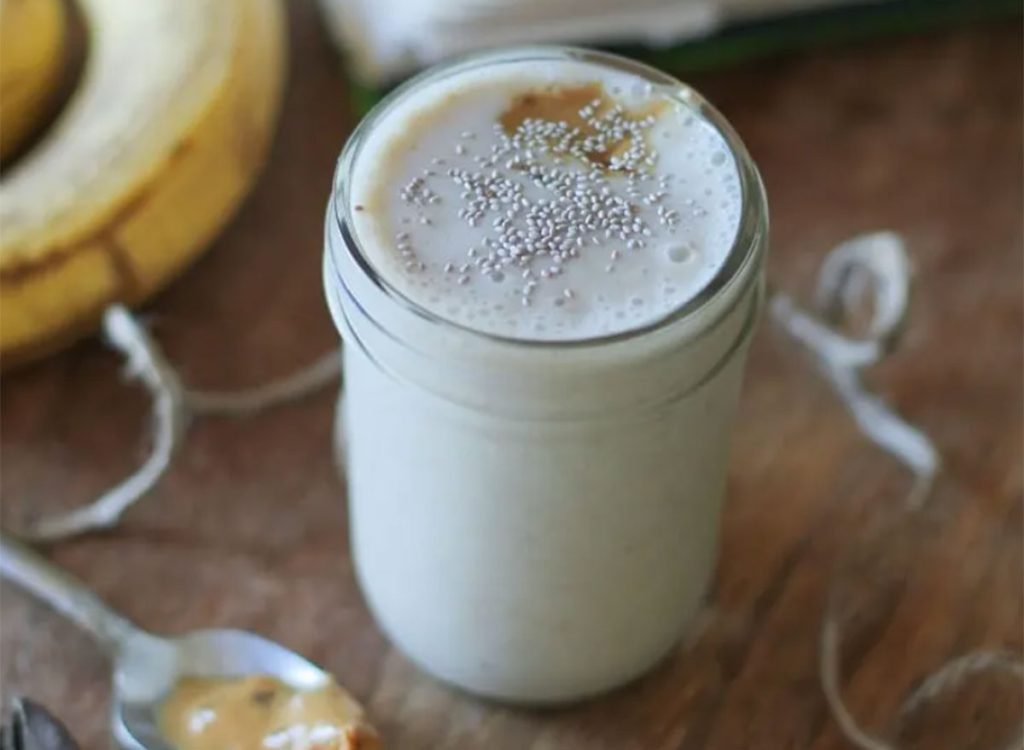 Credit: The Roasted Root
This smoothie is made with just 4 ingredients, so it will take you no time at all to whip it up on a rushed morning! It contains almond milk and nut butter for a solid hit of natural protein, some chia seeds to lend a boost of antioxidants and heart-protecting omega-3s! This is a brilliant healthy breakfast that will zap stubborn belly fat and help stabilize your blood sugar!
10. Coffee Banana Protein Smoothie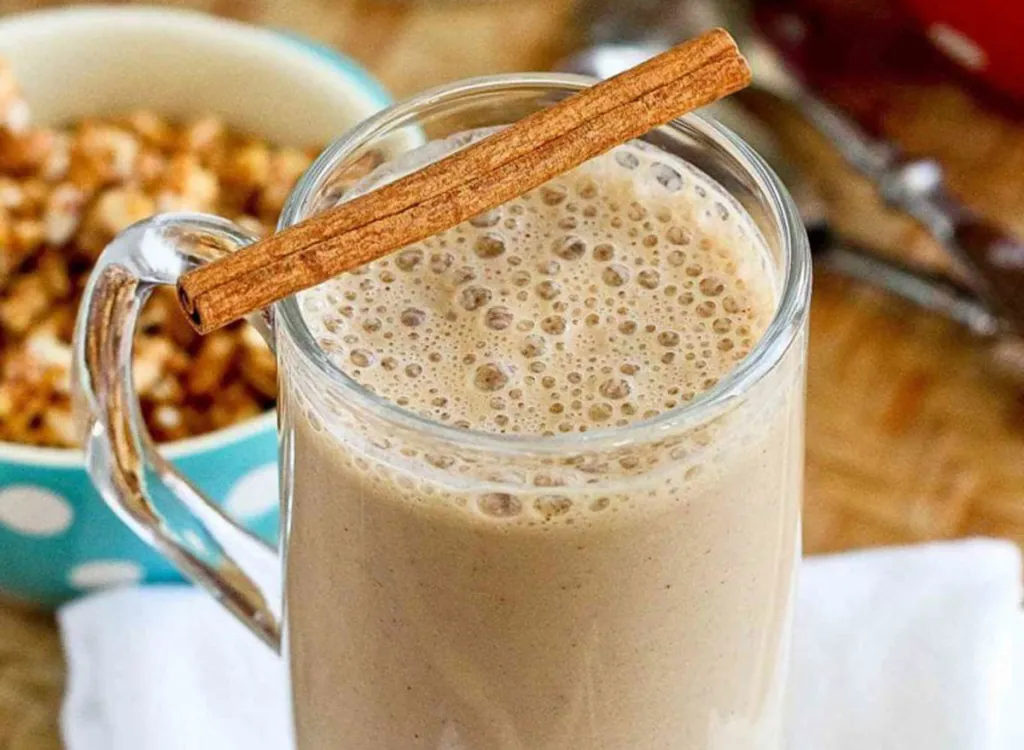 Credit: Cookin' Canuck
What do yogurt, bananas and coffee all have in common? They're all delicious breakfast go-tos that come together to form this energy-boosting protein smoothie! It has a mix of caffeine, natural sugar and protein for it to act as a post-workout drink, and you can even add a little more yogurt or 2% milk to add even more protein or a thicker texture!