This article originally appeared on eightieskids.com
History is shaped by people who, one way or another, have a major impact on the popular consciousness. In the 1980s, great minds from music, film, politics and sport shaped the world in such a way that their influence is still being felt today.
Here are some of the people who had the greatest impact on the 1980s (not listed in order of importance).
20. Michael Jackson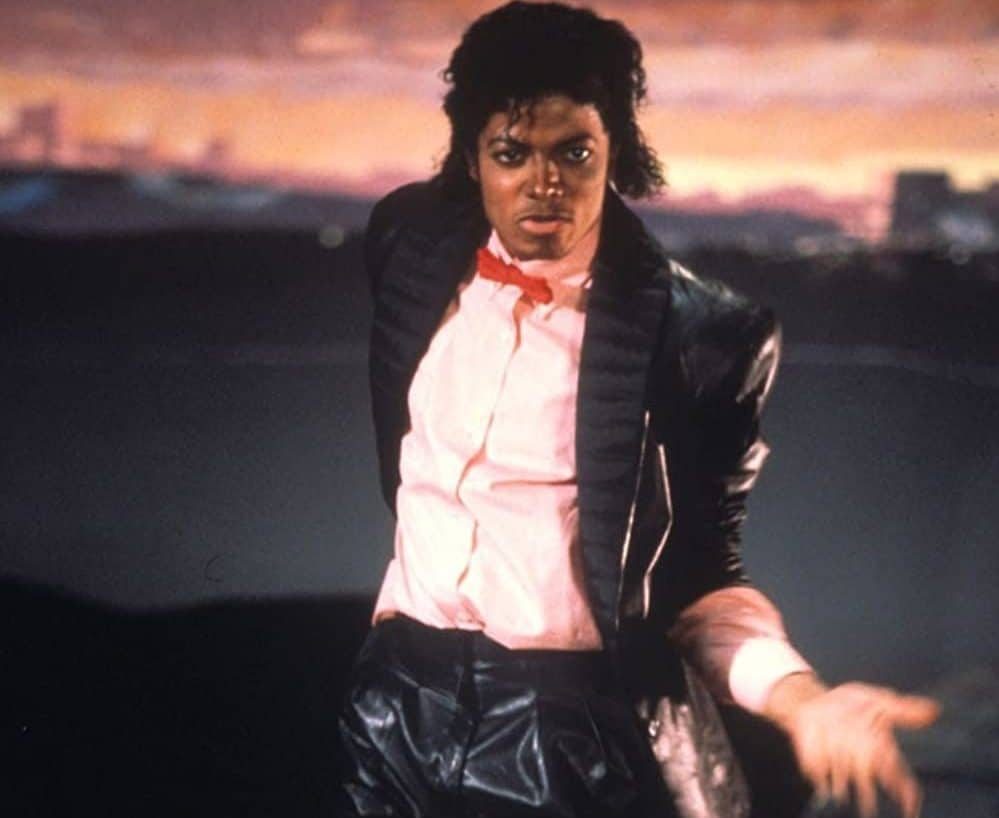 He may have been plying his craft since early childhood, but once the 80s came around Michael Jackson hit another level. Having already enjoyed huge success singing soul and disco, Jackson's 1982 album Thriller brought a wider variety of pop and rock sounds into the mix in a manner that proved truly groundbreaking, and challenged racial barriers in pop culture.
Jackson was soon dubbed the King of Pop, and became far and away the most popular recording artist of the 80s, helped by his similarly successful follow-up album Bad in 1987. Controversies would derail his career in the 90s, and his story ended on a sad note with his untimely death in 2009, but Jackson remains one of the most important and influential pop stars of all time.

19. Madonna
If Michael Jackson was the King of Pop, Madonna was clearly the Queen. Rising to fame in the early 80s, the Michigan-born singer excited the young and often shocked the old with her provocative lyrics and suggestive performances. As well as becoming the most popular female recording artist of the time, she also became a major fashion icon.
In addition, Madonna enjoyed some success as a movie star with Desperately Seeking Susan, Who's That Girl? and further films in the 90s. She also became noted for her knack for reinvention, adopting different styles and sounds as her career progressed, proving a huge influence on Lady Gaga and other artists to come in her wake.

18. Steven Spielberg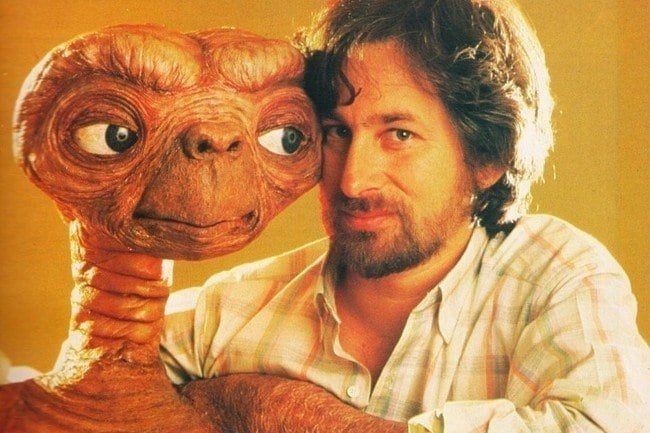 After breaking into the film industry in a big way with legendary 70s blockbusters Jaws and Close Encounters of the Third Kind, filmmaker Steven Spielberg went on to dominate the 1980s. After directing 1981's huge hit Raiders of the Lost Ark, Spielberg made what proved to be the highest-earning film of the decade, E.T. the Extra-Terrestrial – and the hits just kept coming.
Even when he wasn't in the director's chair, Spielberg had a knack for churning out hits: his producer credits include Poltergeist, Gremlins, The Goonies, Back to the Future and Who Framed Roger Rabbit. Spielberg honed a model of populist cinema which every mainstream filmmaker in the 80s tried to emulate, and most modern blockbusters are still trying to capture his distinctive spirit.

17. Nelson Mandela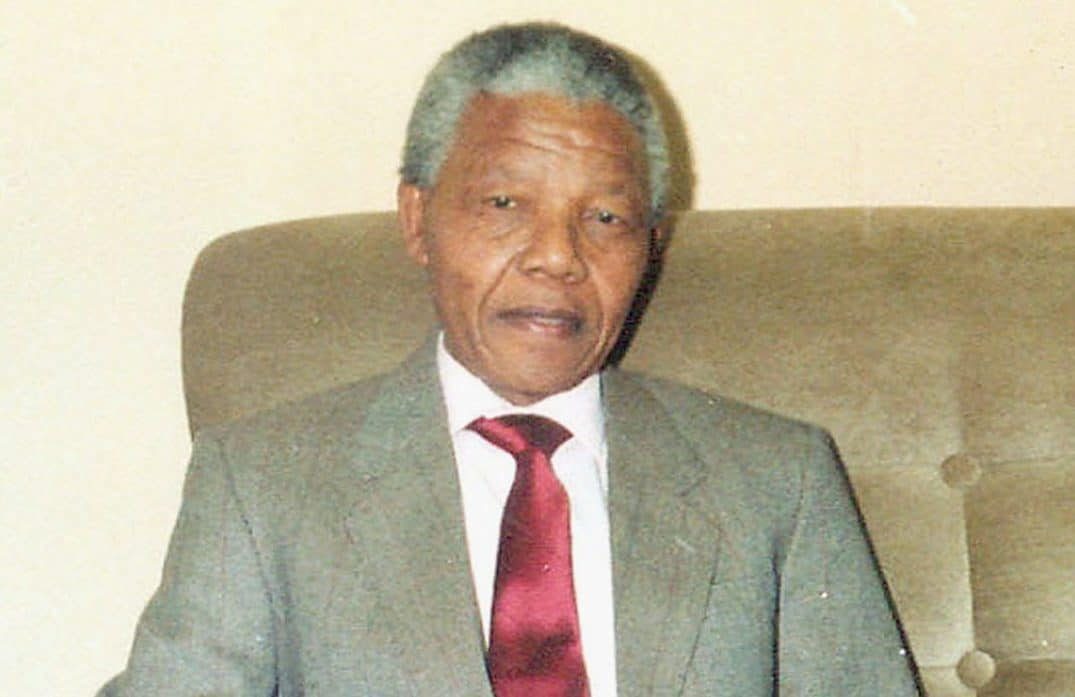 Credit: Palestinian Authorities via Getty Images
As much as the 80s was an era when greed and self-interest seemed to dominate, it was also a time when struggles against social injustice also came to the forefront. A revolutionary battling the enforced racial segregation and prejudice of apartheid-era South Africa, Nelson Mandela spent the entirety of the 80s behind bars, having been imprisoned since 1962.
As the 80s progressed, the plight of black people in South Africa became the subject of significant debate around the world, and 'Free Nelson Mandela' soon became a popular rallying cry. He would ultimately be freed in early 1990, and not long thereafter was elected as President of South Africa, standing proud as an icon for those fighting against oppression.

16. Bill Gates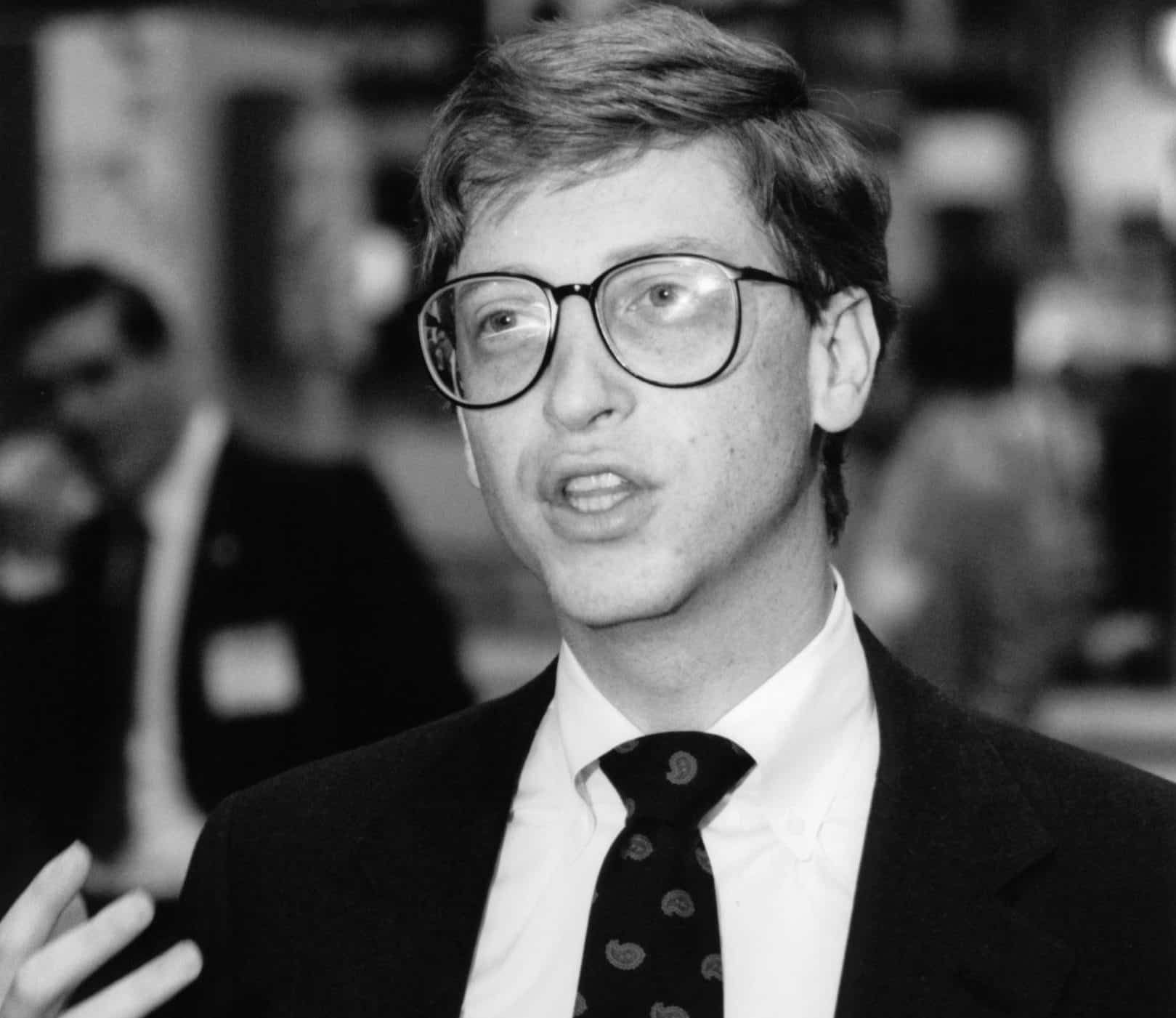 Credit: Getty Images
In decades gone by, computers were considered the domain of governments, big businesses and massive nerds, and few average people imagined the devices ever having much of a role to play in their own daily lives. The 80s would soon prove them wrong, not least thanks to the work of a certain computer pioneer by the name of Bill Gates.
After co-founding Microsoft with Paul Allen in 1975, Gates led the company to dominate the computer industry by the mid-80s, to such an extent that, in 1987, Gates became the world's youngest billionaire at 31. While Steve Jobs and Apple would soon give them a run for their money, Gates and Microsoft were the titans of computing in the 80s.

15. Ronald Reagan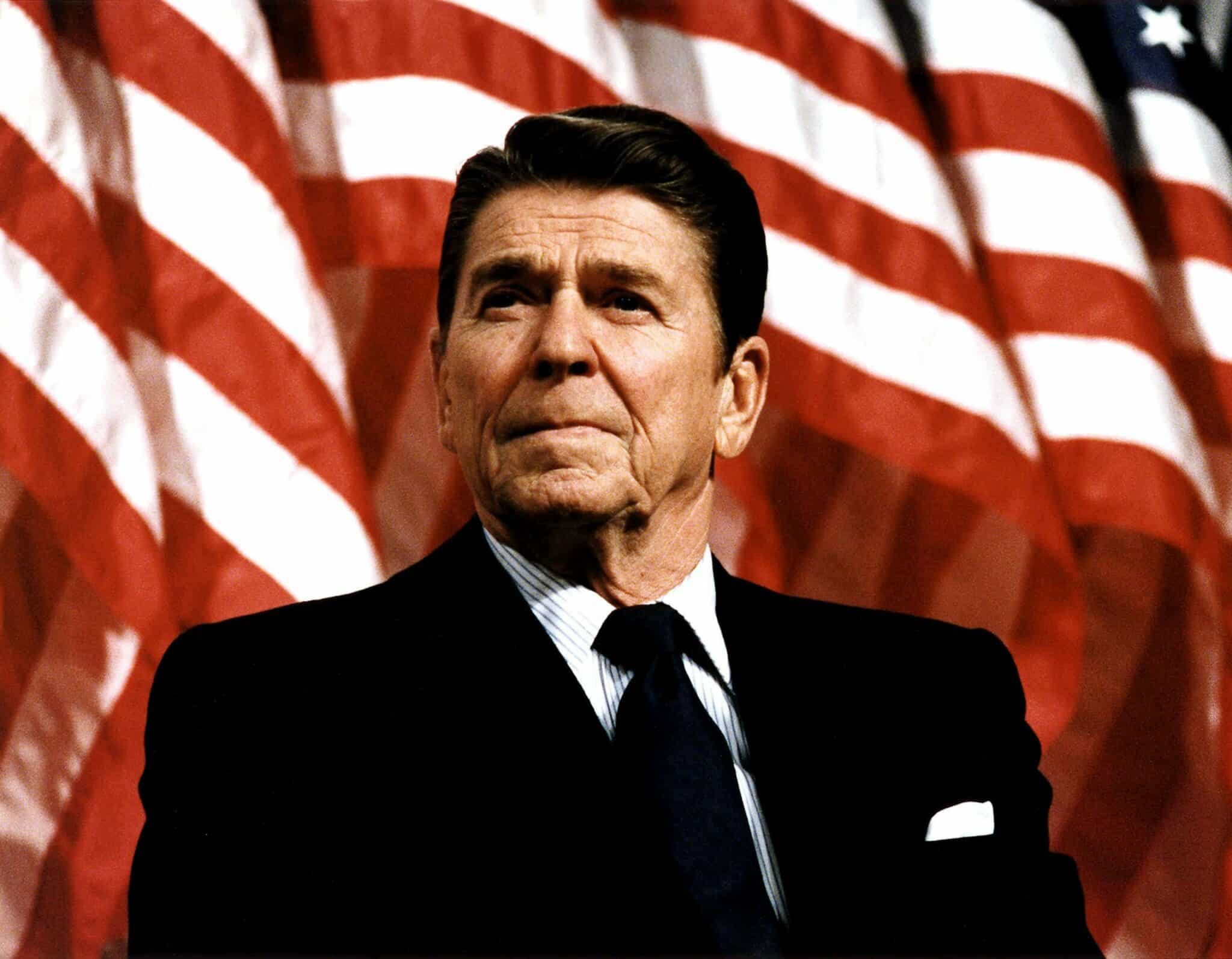 Credit: Michael Evans/The White House/Getty Images
Ronald Reagan started out as a B-list film, radio and television actor, working from the 30s to the 60s, and also serving as president of the Screen Actors Guild. Moving into politics, he proved far more successful, first serving two terms as Governor of California, then going on to serve two terms as President of the United States from 1981 to 1989.
The oldest President ever at the time (turning 70 not long after his inauguration), Reagan attracted praise and criticism in equal measure. He blurred the lines between politics and pop culture, quoting hit movies like Rambo and Back to the Future in his speeches, and bolstering the individualist ethos of the 'greed is good' era. Not everyone loved him, but no one could deny his impact.

14. Diana, Princess of Wales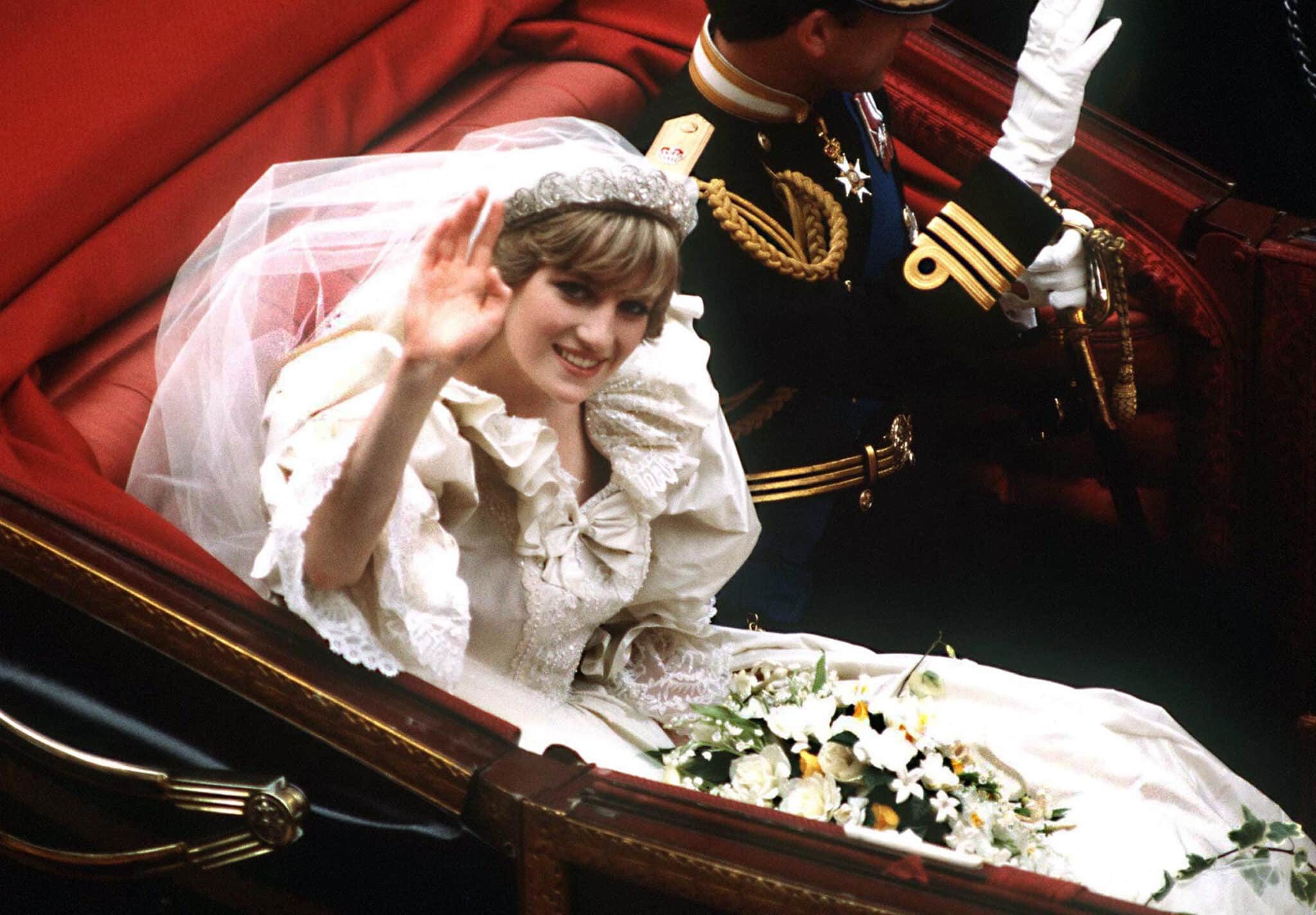 Credit: Terry Fincher/Princess Diana Archive/Getty Images
Few events captivated the world like the marriage of Prince Charles and Diana Spencer. Royal weddings are a fairy tale staple, and watching Diana walk down the aisle at London's St. Paul's Cathedral in 1981 seemed like a Disney princess moment come to life. Diana's youth, beauty and fashion sense dragged the British monarchy into the 80s and made her the idol of millions.
Soon dubbed the People's Princess, Diana did a lot more than simply fulfil her royal duties. Noted for her compassion, she was among the first high profile figures to speak out in support of those suffering with HIV and AIDS at a time when the condition was treated with fear bordering on contempt. Though the 90s would see her marriage fall apart and her life brought to an untimely end, Diana was a true icon for the 80s and beyond.

13. Shigeru Miyamoto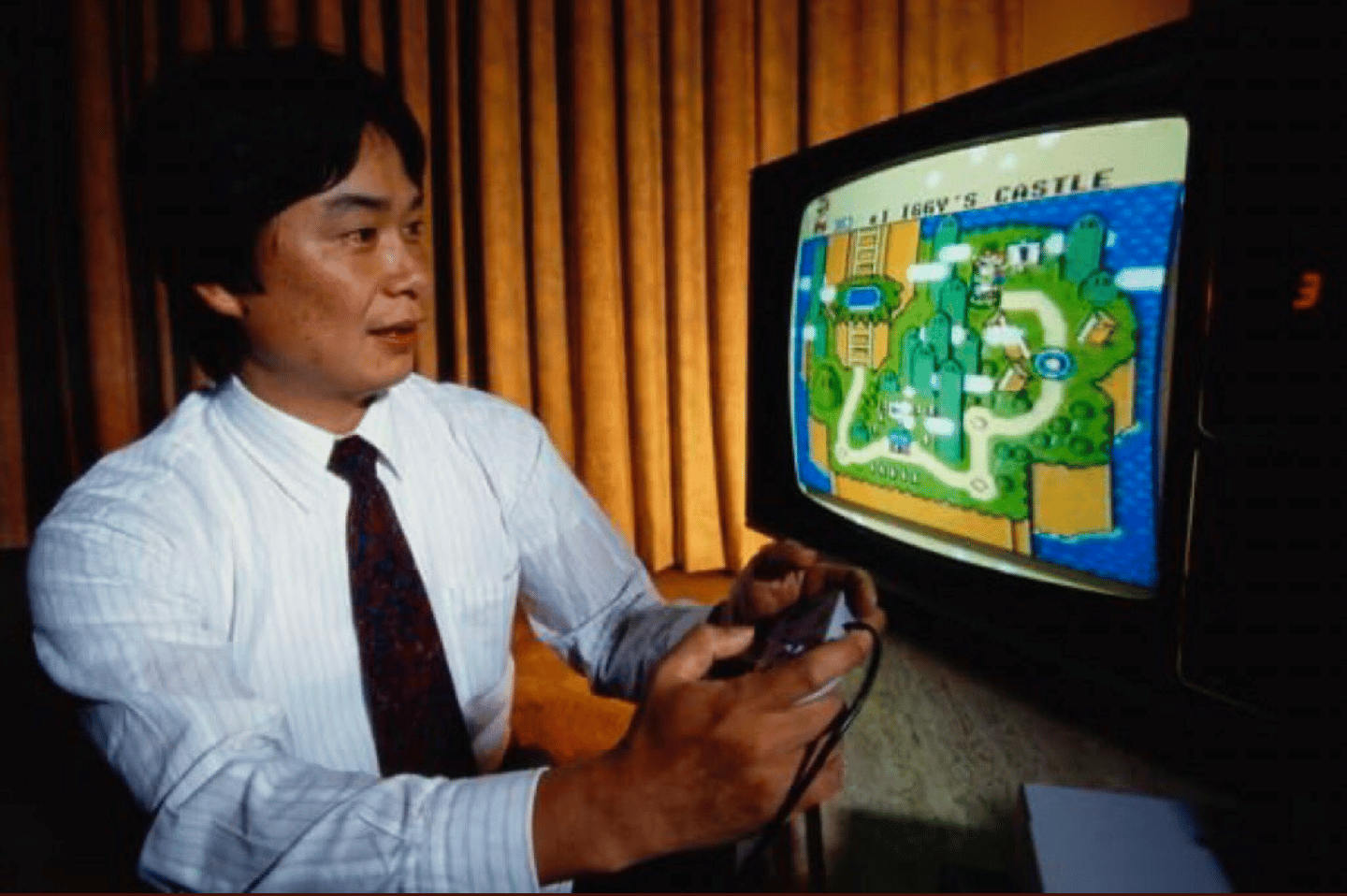 Unlike most of the other people on this list, Shigeru Miyamoto might not be a name you immediately recognise. However, you probably do recognise the names Nintendo, Donkey Kong, Zelda and Mario. As the designer of these games, Miyamoto helped put the Japanese video game company on the map, elevating them to the titan status they still hold today.
Miyamoto was the general manager at Nintendo from 1984 onwards, at a time when the video game market (having briefly flourished in the late 70s thanks to Atari) seemed on the brink of extinction. Under his leadership, Nintendo successfully took over the world of gaming. Miyamoto remains with Nintendo to this day, and the franchises he created remain the flagships of the company.

12. Prince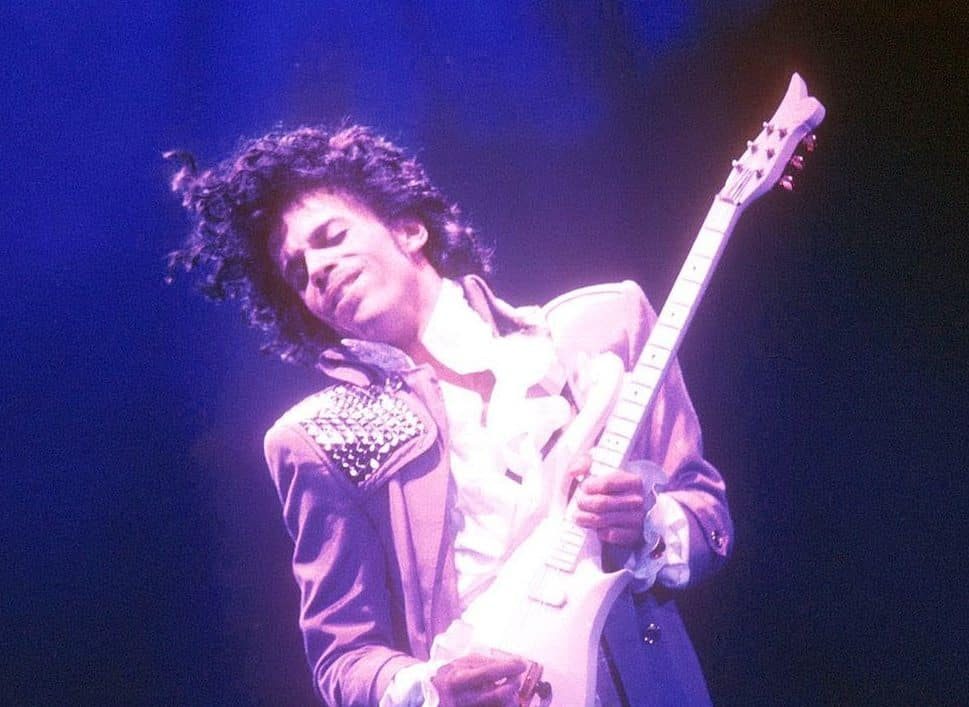 When Michael Jackson was named the King of Pop, there was only one true contender for the crown. His name, by a curious twist, was Prince. While the media made a great deal out of a supposed rivalry between the two, no one could dispute that Prince was a musical powerhouse in his own right, casting every bit as significant a shadow over the 80s music scene.
After releasing his first two albums in the late 70s, Prince really took off in the 80s, wowing the world with his songwriting, his musicianship (often playing every instrument on his records), his skill as a vocalist and dancer, and his larger-than-life persona and dress sense. Prince would be yet another rock casualty, dying young in 2016, but he left behind a remarkable body of work.

11. Bob Geldof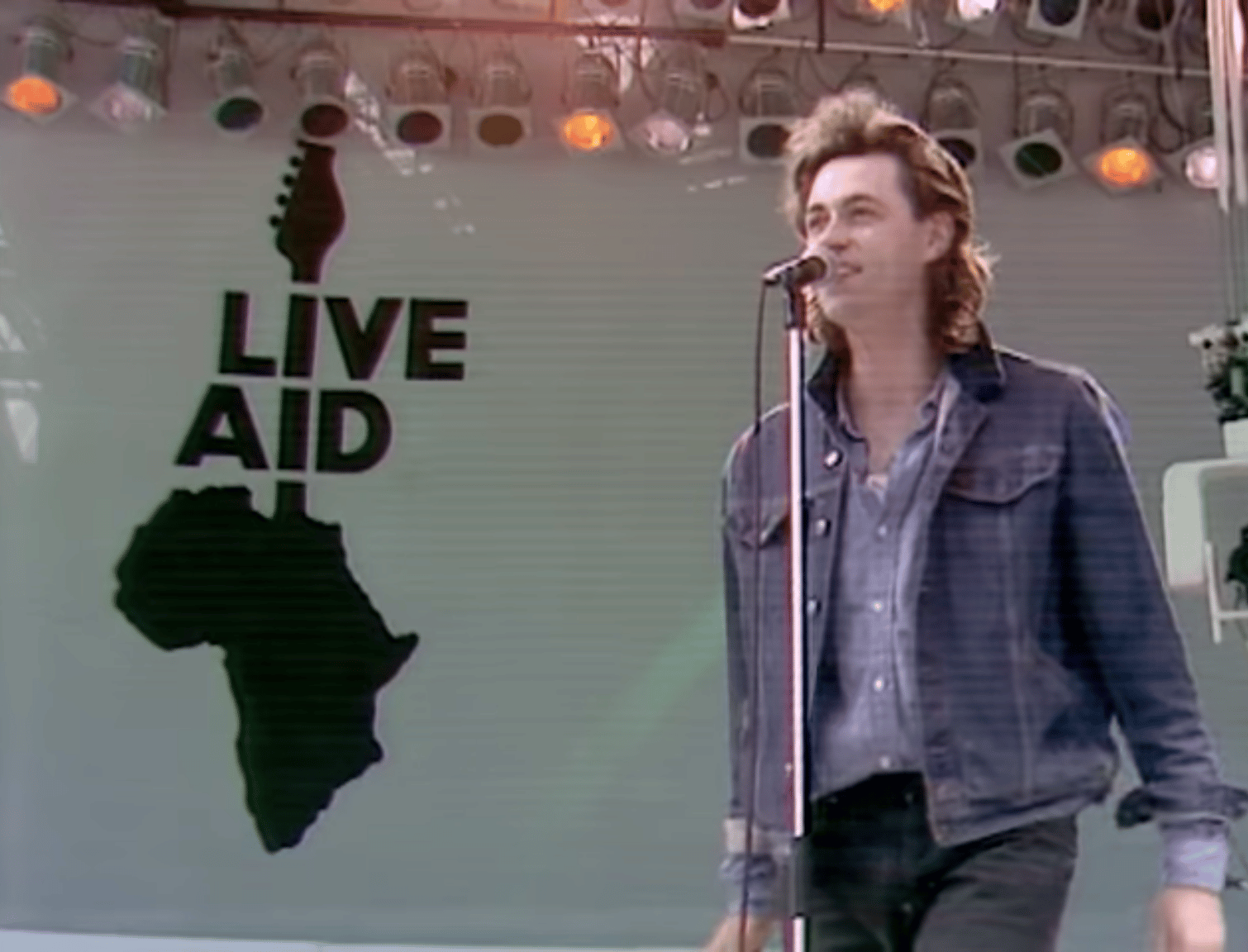 While Bob Geldof came to prominence as the frontman of The Boomtown Rats, this is one rock icon whose legacy extends far beyond his music. Appalled by the famine in Ethiopia, Geldof became the figurehead of charitable efforts to help the impoverished nation, first by writing and recording (along with Midge Ure) the Band Aid charity single Do They Know It's Christmas? then organising the massive 1985 charity concert Live Aid.
The Irish singer-songwriter's passion spurred many more major musicians to get involved and inspired other, similar charity records, most notably USA for Africa's We Are the World. As Live Aid featured two concerts running concurrently at London's Wembley Stadium and Philadelphia's John F. Kennedy Stadium, it was a global event that captured the attention of the world and raised millions, and it all began with Geldof.

10. Arnold Schwarzenegger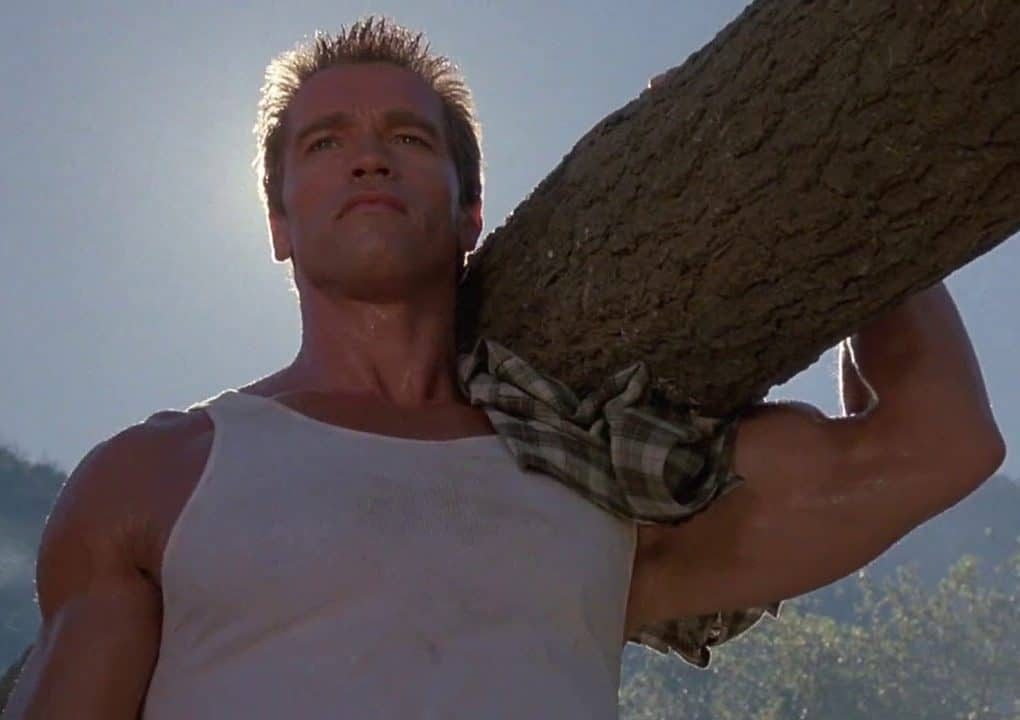 Before the 80s, no one would have believed that a bodybuilder from Austria with an indecipherable accent and an unpronounceable surname could ever be one of the most popular film actors in the world. However, Arnold Schwarzenegger proved them all wrong, becoming the biggest action star around off the back of such hits as The Terminator, Conan the Barbarian, Commando and Predator.
The critics might not have rated Schwarzenegger's movies or his acting, but audiences couldn't get enough. His eye-popping musculature set a new physical standard for action heroes which many tried and failed to match, but he also exuded an easy-going charm (both in performance and in interviews) that crossed boundaries worldwide. Arnie's stardom only increased in the 90s, paving the way for his later political career.

9. Michael Jordan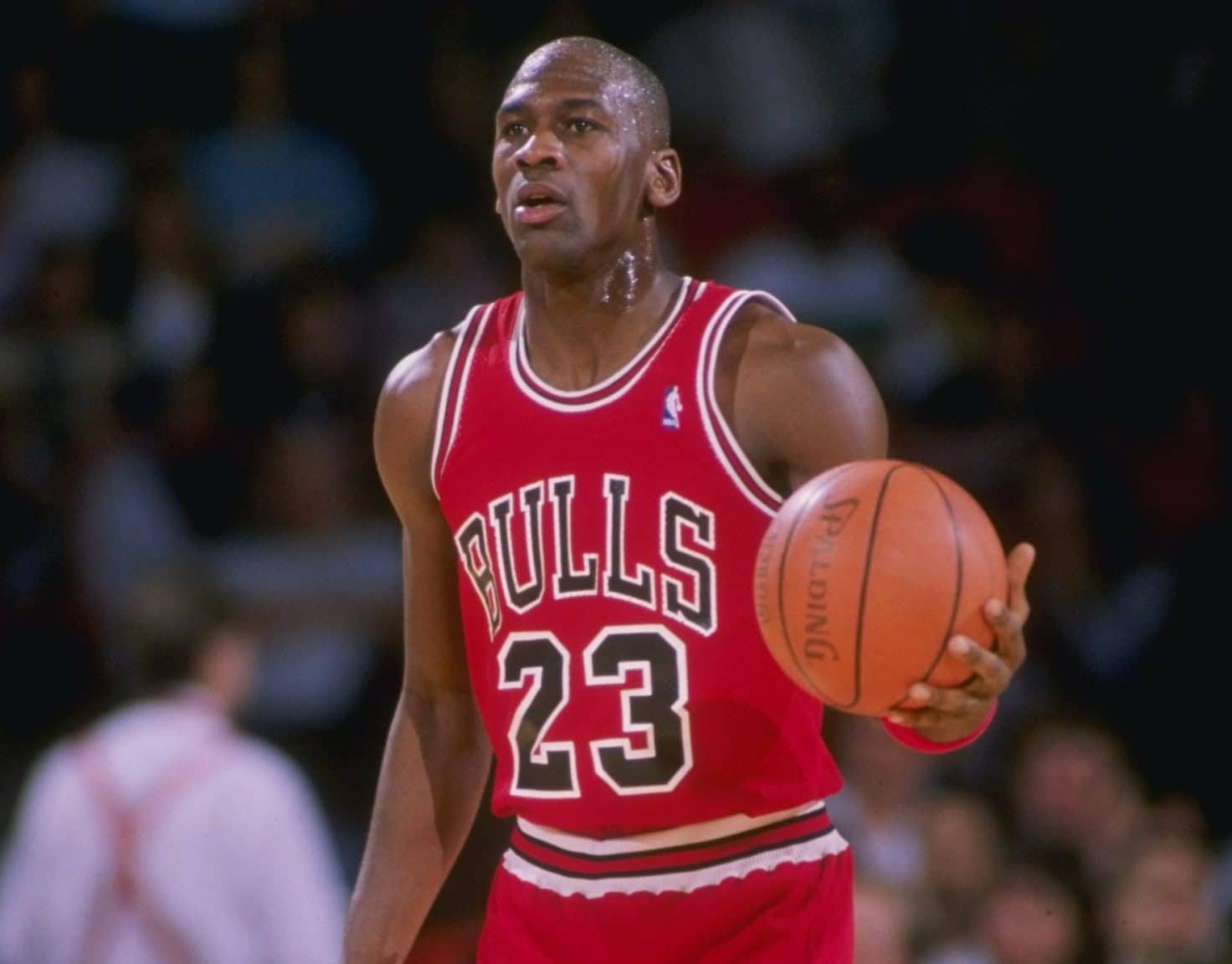 Credit: Tim de Frisco /Allsport
Basketball had always been a big deal, but when Michael Jordan got in the game things were never quite the same again. Joining the Chicago Bulls in 1984, Jordan proved a high scorer and a tremendous crowd-pleaser. Famed for his slam dunk skills, Jordan was soon considered the best shooting guard in basketball, and in the eyes of many the finest player in the sport's history.
Not only did Jordan's success massively increase the popularity of basketball, it also helped usher in a new era of celebrity sportsmen in all fields, with the player gaining prominence over the team, commanding star treatment and endorsement contracts. Jordan enjoyed particular success with his high-profile deal with Nike, which today continues to produce his signature shoes, Air Jordans.

8. Jane Fonda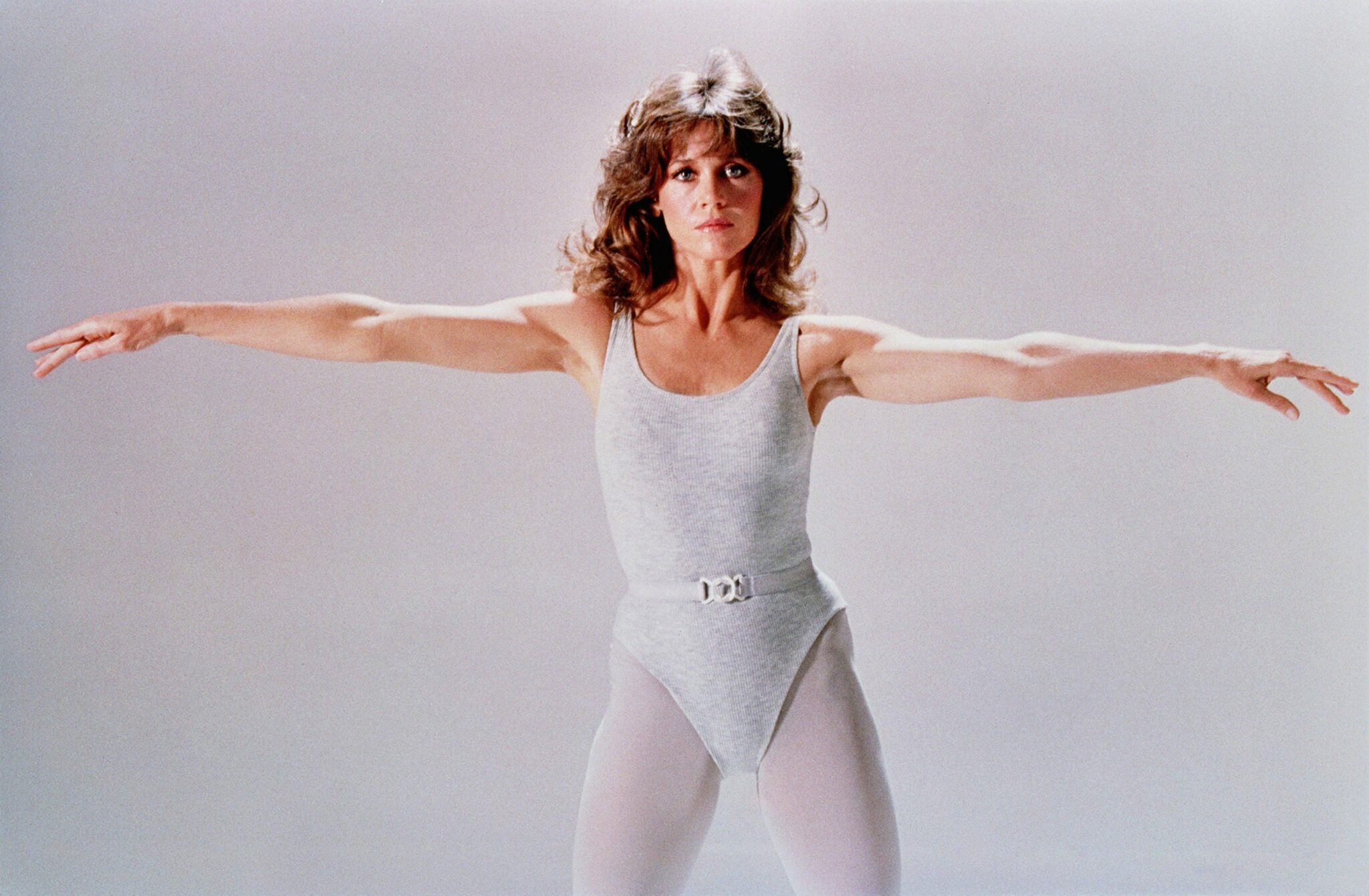 Credit: Warner Home Video
Jane Fonda had already been a household name since the 60s thanks to her long and successful acting career, including two Best Actress Oscar wins. However, from the 80s onwards, Fonda's name became synonymous with something altogether different: exercise. The 80s saw a great rise in interest in physical fitness among women in particular, and Fonda became the perhaps unlikely figurehead of this movement.
After first publishing a book on the subject, she released Jane Fonda's Workout to home video in 1982, the popularity of which saw her release more than 20 more workout videos in the following 13 years (she even produced a few more between 2010 and 2012). This helped establish home workout videos as a major new market, and inspired scores of other celebrities to produce similar videos of their own.

7. Eddie Murphy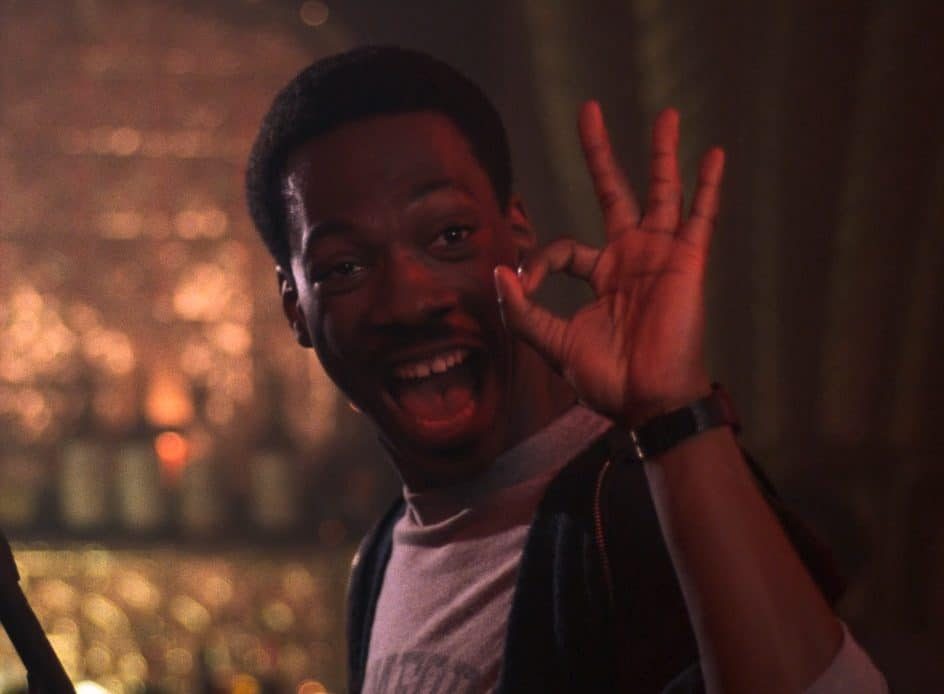 Michael Jackson and Prince weren't the only young African-Americans pushing boundaries in 80s entertainment. Starting out in stand-up comedy, Murphy joined TV's Saturday Night Live aged just 19 before starring in hit movies 48 Hrs. and Trading Places. However, it was only after he was cast in action-comedy Beverly Hills Cop (inheriting a role once earmarked for Sylvester Stallone) that Murphy really took off.
At a time when Hollywood was still wary of giving major leading roles to people of colour, Eddie Murphy became one of the biggest movie stars around, enjoying further smash hits with Beverly Hills Cop II and Coming to America. Nor did this impede his stand-up career: films of his live act, Delirious and Raw, also proved hugely popular, and his lewd, motor-mouthed-style influenced a new generation of comics.

6. Margaret Thatcher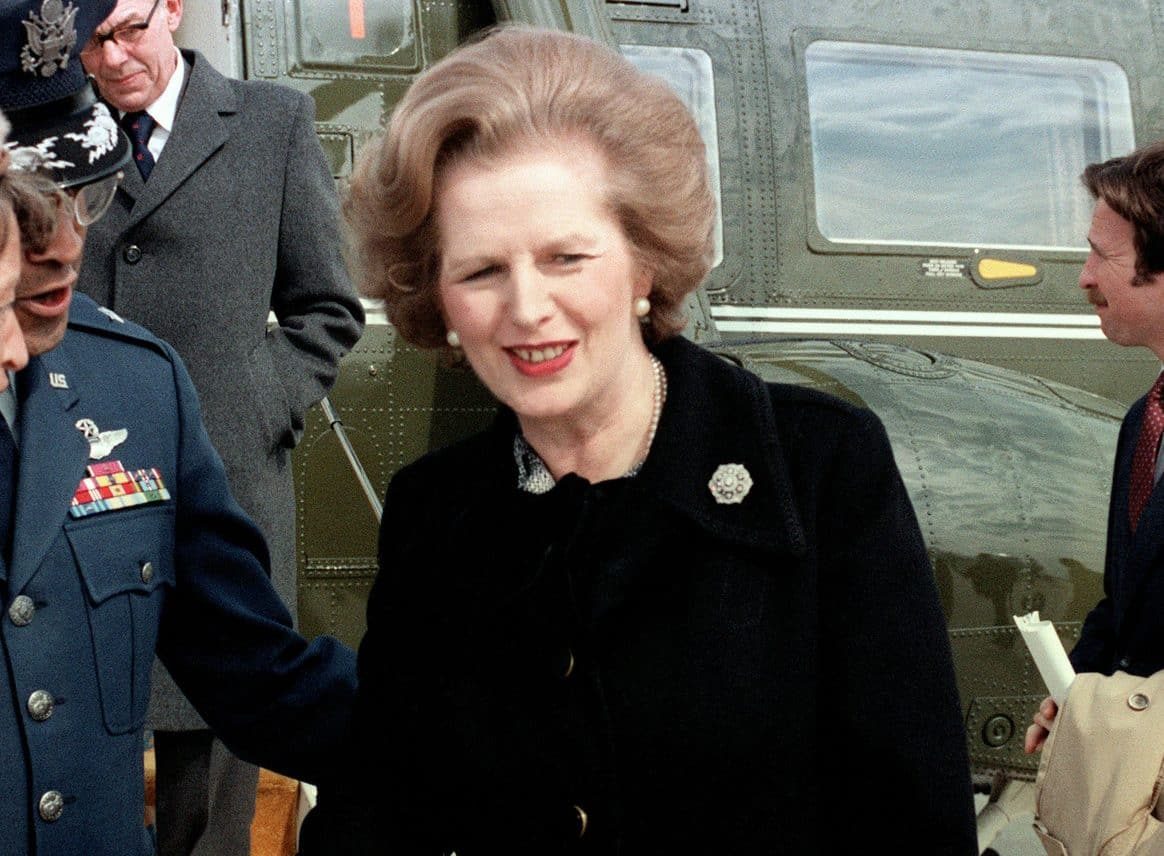 Credit: Combined Military Service Digital Photographic Files
Just as you can't think of the 80s without thinking of Ronald Reagan, it's also hard to reflect on that time without also thinking of his friend and transatlantic counterpart Margaret Thatcher. Serving as the Conservative Prime Minister of Great Britain from 1979 until 1990, Thatcher was not only the longest-serving British Prime Minister, but also the first woman to hold that office, and indeed the first woman to serve as leader of any British political party.
Although the Conservative party won three general elections under Thatcher's leadership, this did not mean she was well-loved by everyone, with her unpopular moves including the privatisation of publicly-owned resources, battles against trade unions and support of big business over the needy. As much as she was a figure those rallied behind, she also became a symbol of everything that many others rallied against.

5. John McEnroe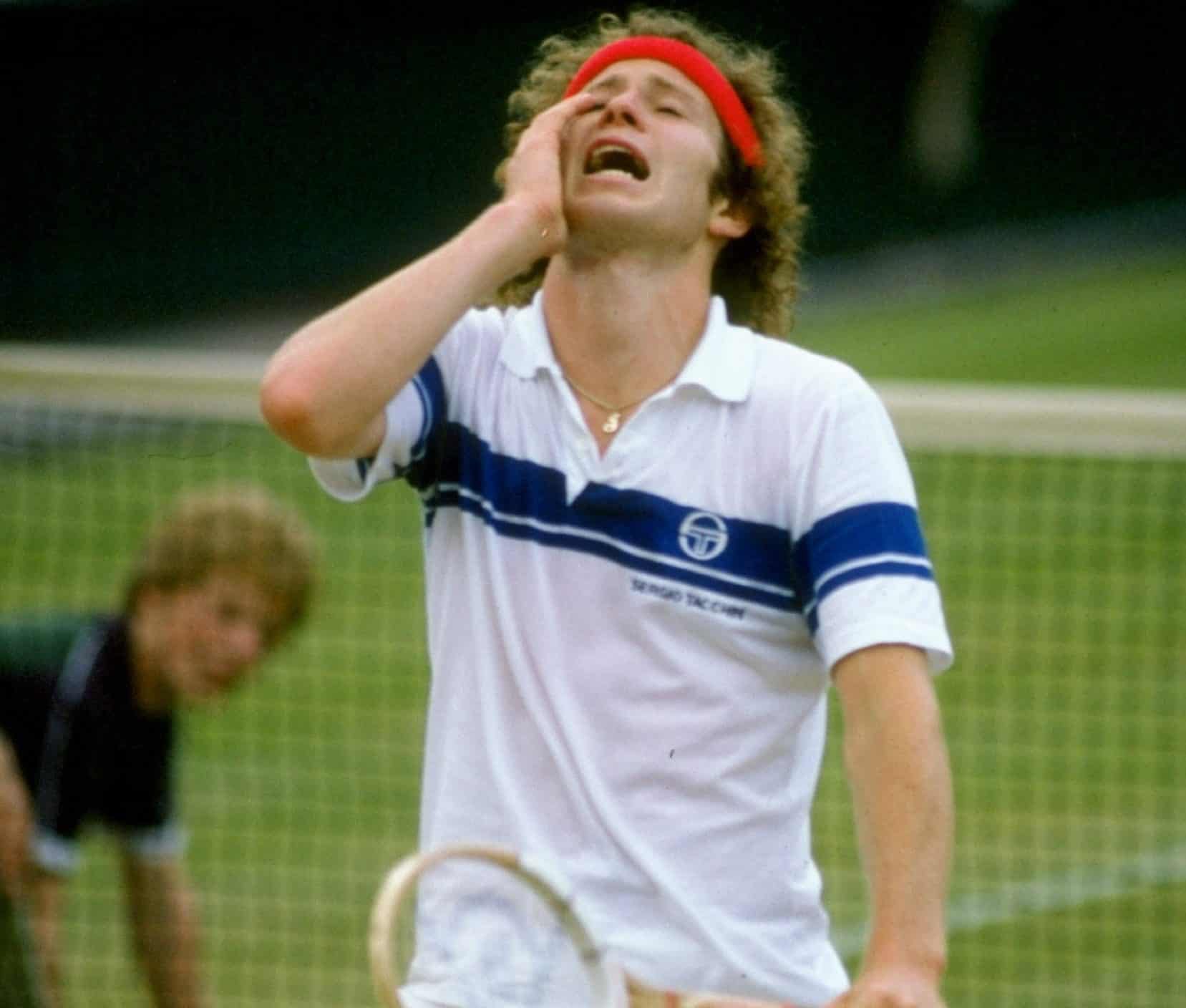 Credit: Tony Duffy /Allsport
Once upon a time, tennis was considered a 'gentleman's sport.' This image was significantly shaken up in the 80s with the rise of John McEnroe, the most notoriously bad-tempered tennis player in the sport's history. As famous as he was for his sporting prowess, the American sportsman was considerably better known for his raging arrogance and argumentative nature.
His most infamous outbursts "you cannot be serious!" and "answer my question! The question, jerk!" became catchphrases in their own right, and McEnroe quickly got used to regularly paying thousands in fines for his bad behaviour. For better or worse, McEnroe's larger-than-life persona grabbed headlines and raised the profile of tennis in the 80s.

4. Eddie Van Halen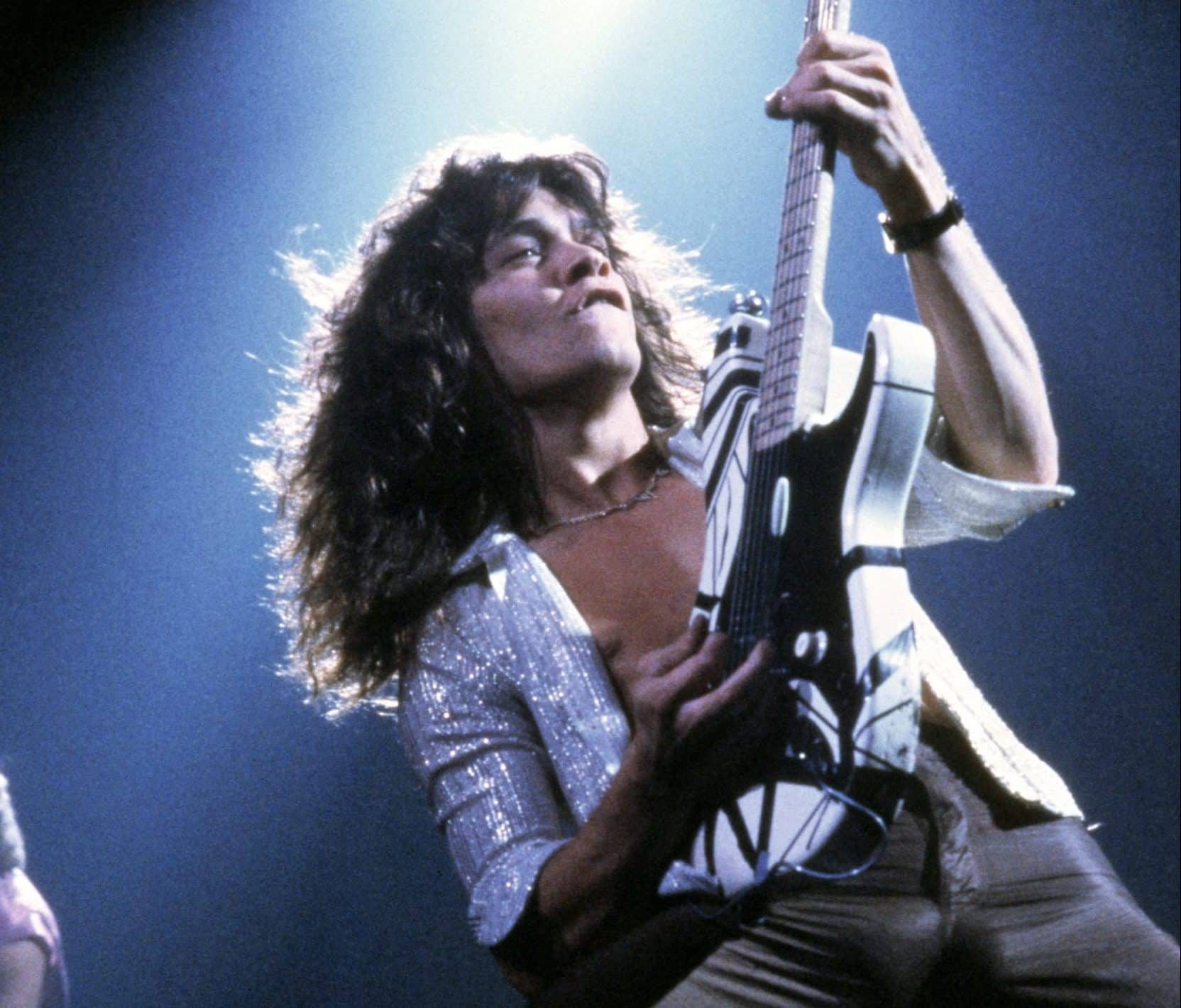 Credit: Fin Costello/Redferns
The 80s were all about making everything bigger, louder and faster – and in the field of rock music, no one pushed that further than Eddie Van Halen. Following in the footsteps of such guitar heroes as Jimi Hendrix and Eric Clapton, the eponymous guitarist of Van Halen pushed the boat out further than anyone that came before, with his lightning-fast riffs and solos.
While the band Van Halen were hugely successful in their own right, Eddie achieved particular fame with his solo guest spot on Michael Jackson's smash hit Beat It. Scores of guitar players followed in Van Halen's wake, anxious to duplicate that distinctive sound that came to define 80s rock music. The guitarist's death from cancer in 2020 was mourned all over the world.

3. Bill Cosby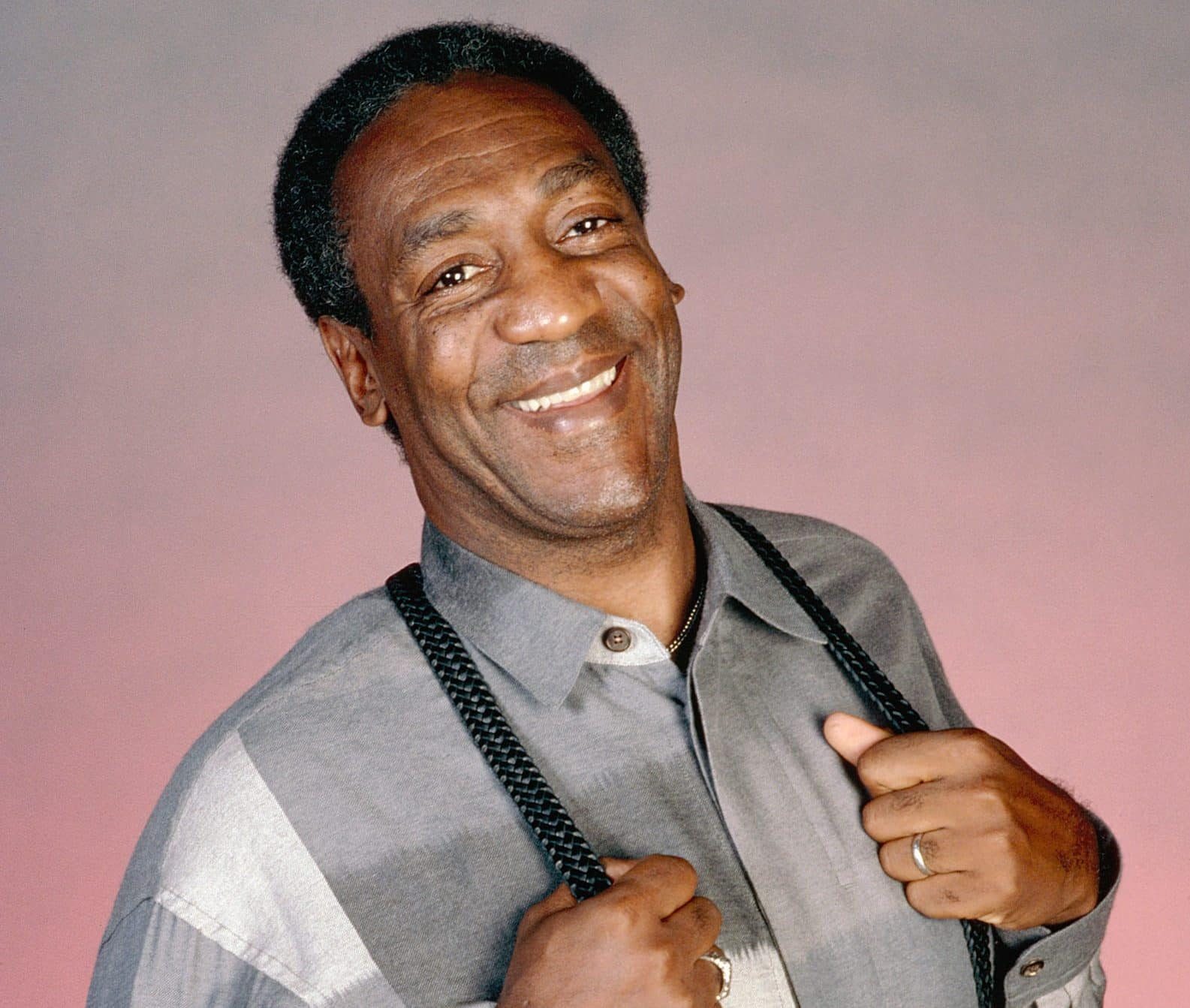 Bill Cosby had been in show business for many years by the time the 80s rolled around, having broken through as a stand-up comedian in the 60s and worked his way up to film and TV roles. With his largely gentle persona, Cosby enjoyed a level of crossover success with white audiences that few other black comedians had managed. This enabled him to headline his own sitcom, The Cosby Show, starting in 1984.
Despite fears that a TV series with an almost exclusively black cast could not have mass appeal, The Cosby Show proved to be not only the highest-rated sitcom but the most-watched show on US television for several years, and worldwide. This made Cosby a well-loved figure by millions, a legacy that was irreparably damaged in recent years by the shocking revelations of his many crimes against women.

2. Mikhail Gorbachev
Credit: Wikimedia Commons
No discussion of the 80s is complete without mentioning the relationship between the West and the USSR. The Cold War, having raged since not long after the end of World War II, finally made it to its final days in the 80s, and there can be no mistake that, as the last leader of the Soviet Union, Mikhail Gorbachev was one of the most significant people of the era.
After decades of tension between America and Russia, Gorbachev made it a priority to ease relations between the nations and work with Ronald Reagan to foster peace, ultimately leading to the dissolution of the Soviet Union. While this has earned Gorbachev significant praise around the world, it rendered him a controversial figure in his native Russia, which – as recent events have shown – remains a troubled and divided country today.

1. Tom Cruise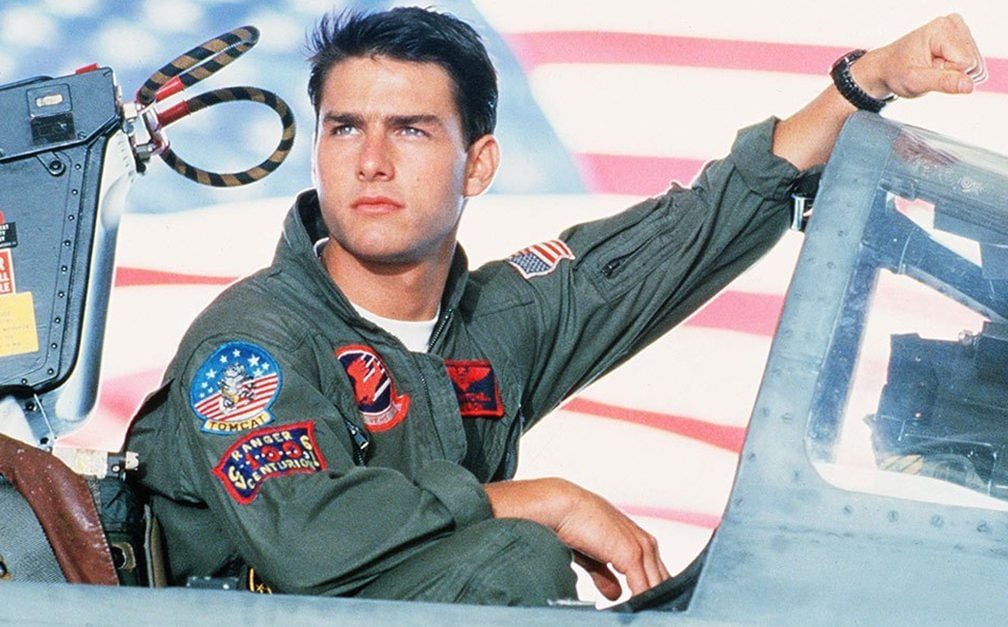 After breaking through with roles in Endless Love, Taps and The Outsiders, Tom Cruise initially seemed to be just one among a new crop of young leading men in Hollywood. However, it wouldn't take long before Cruise went stratospheric, becoming the biggest newcomer of the 80s and leaving all the other male stars of his generation eating his dust.
With his performances in Risky Business, The Color of Money, Cocktail and above all Top Gun, Cruise personified a hyper-confident alpha male sensibility that came to define young men of the Reagan era, and his classic good looks made him a major poster child. While Cruise's athletic prowess was always key to his appeal, he also pushed himself as an actor, with dramatic turns in Rain Man and Born on the Fourth of July.