Guys believe me, sometimes it is better not to know
Unless I am mistaken, men kinda think of girls as these perfect objects that never go to the loo, never sweat and certainly don't fart.
Advertisement
If only men knew all the torture we put ourselves through each and every day just so we can look good. Everything from stabbing ourselves in the eye with a mascara wand when we are in a hurry to running down stairs holding our boobs to stop them wobbling about. We keep these things secret as they are just plain embarrassing.
-
Here is a list of 20 things women do that men probably and hopefully don't know about.
Advertisement
I am sure there is an even bigger list of things guys keep from girls but I just don't wanna know.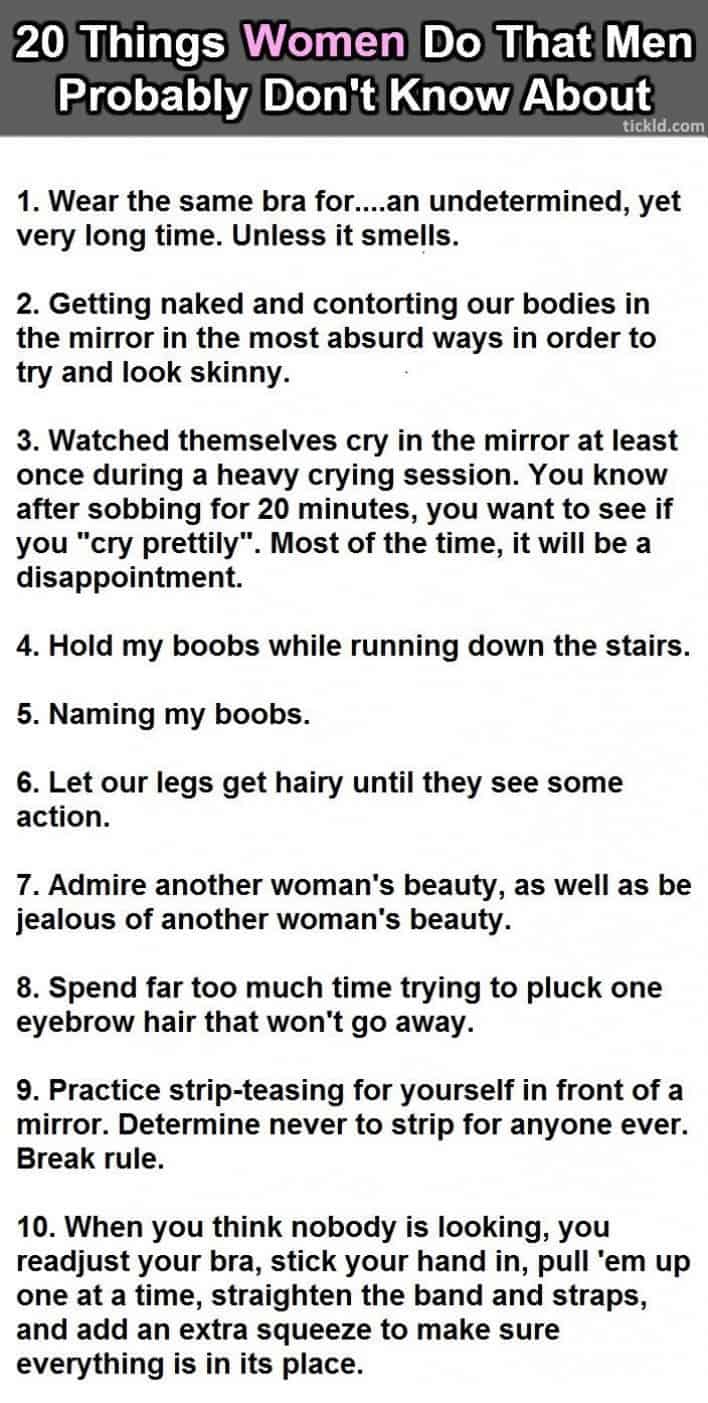 -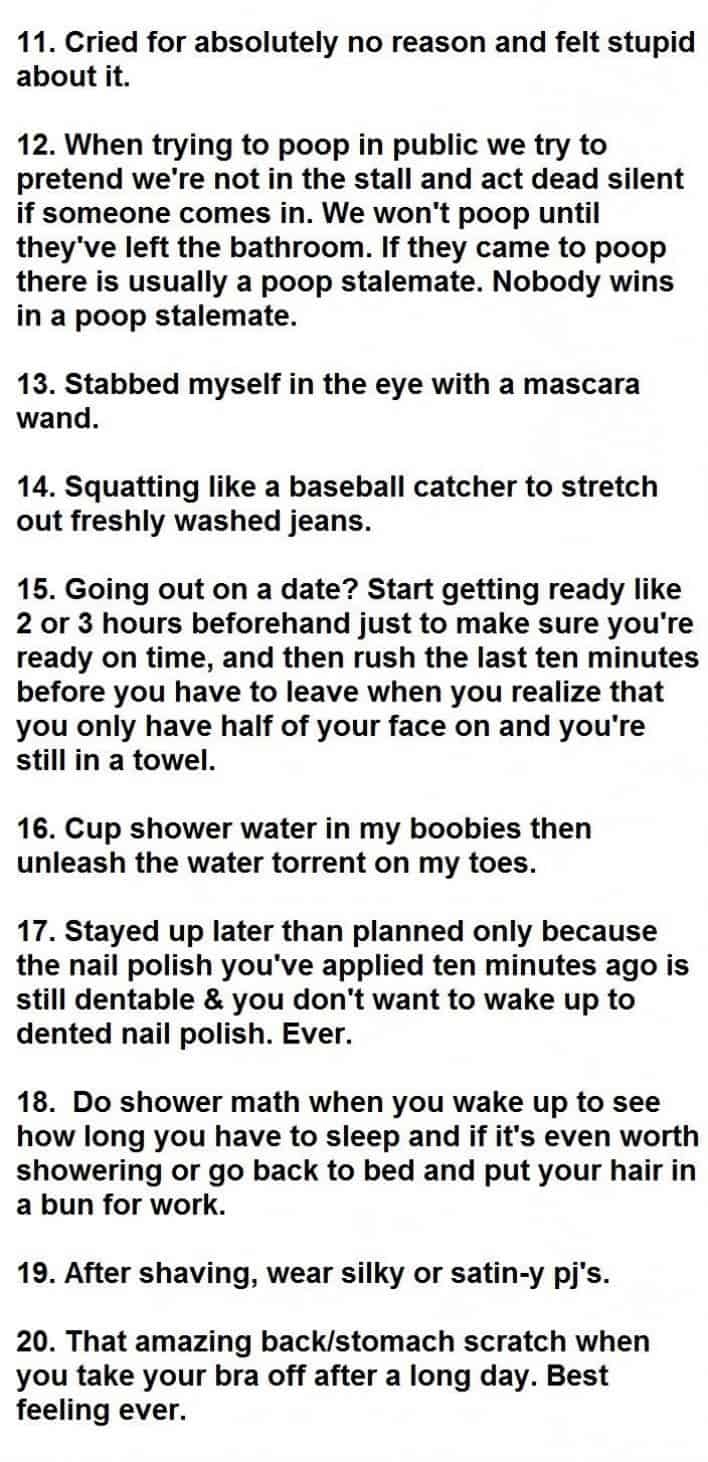 Advertisement
If this rings any bells, please SHARE it with your friends to give them a laugh.