This article originally appeared on eightieskids.com
Released in 1986, the controversial erotic drama 9½ Weeks got people talking all over the world, and it made its lead stars Kim Basinger and Mickey Rourke two of the most sought-after actors around even if, in Rourke's case, that wasn't to last. It also helped set the stage for more such explicit and provocative adult dramas which followed in the years ahead. Here are some facts about the film which you might not have known.
20. The source novel is much darker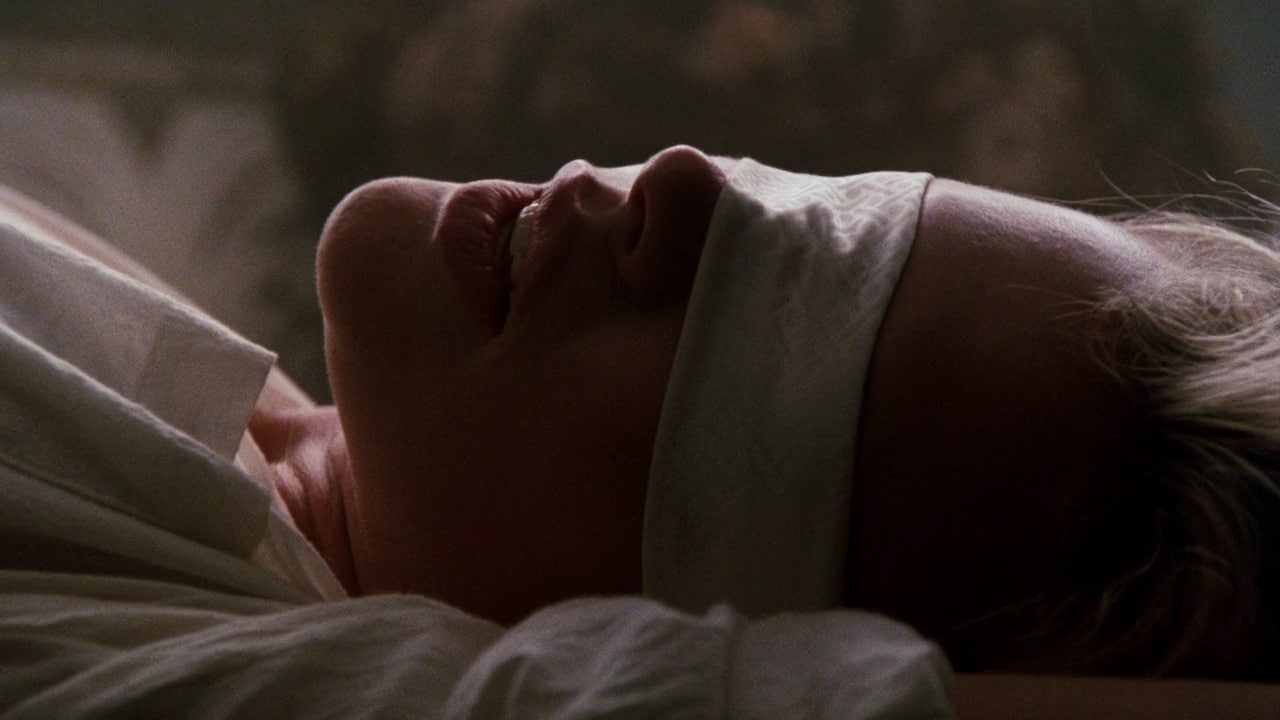 9½ Weeks is based on a novel entitled Nine and a Half Weeks: A Memoir of a Love Affair. First published in 1978, it was written by Ingeborg Day, though initially published under the pen name Elizabeth McNeill. Day's book was semi-autobiographical and shocked many readers and critics with its graphic content.
As well as featuring detailed descriptions of sexual acts, the novel also features violent, criminal behaviour, and ultimately sees its female protagonist descend into a nervous breakdown. In adapting the story for the screen, director Adrian Lyne and screenwriters Sarah Kernochan, Zalman King and Patricia Louisianna Knop toned things down significantly. The violent content is removed almost entirely, and the emotional impact on central character Elizabeth (Kim Basinger) is less severe.

19. Kathleen Turner and Isabella Rossellini auditioned for Kim Basinger's role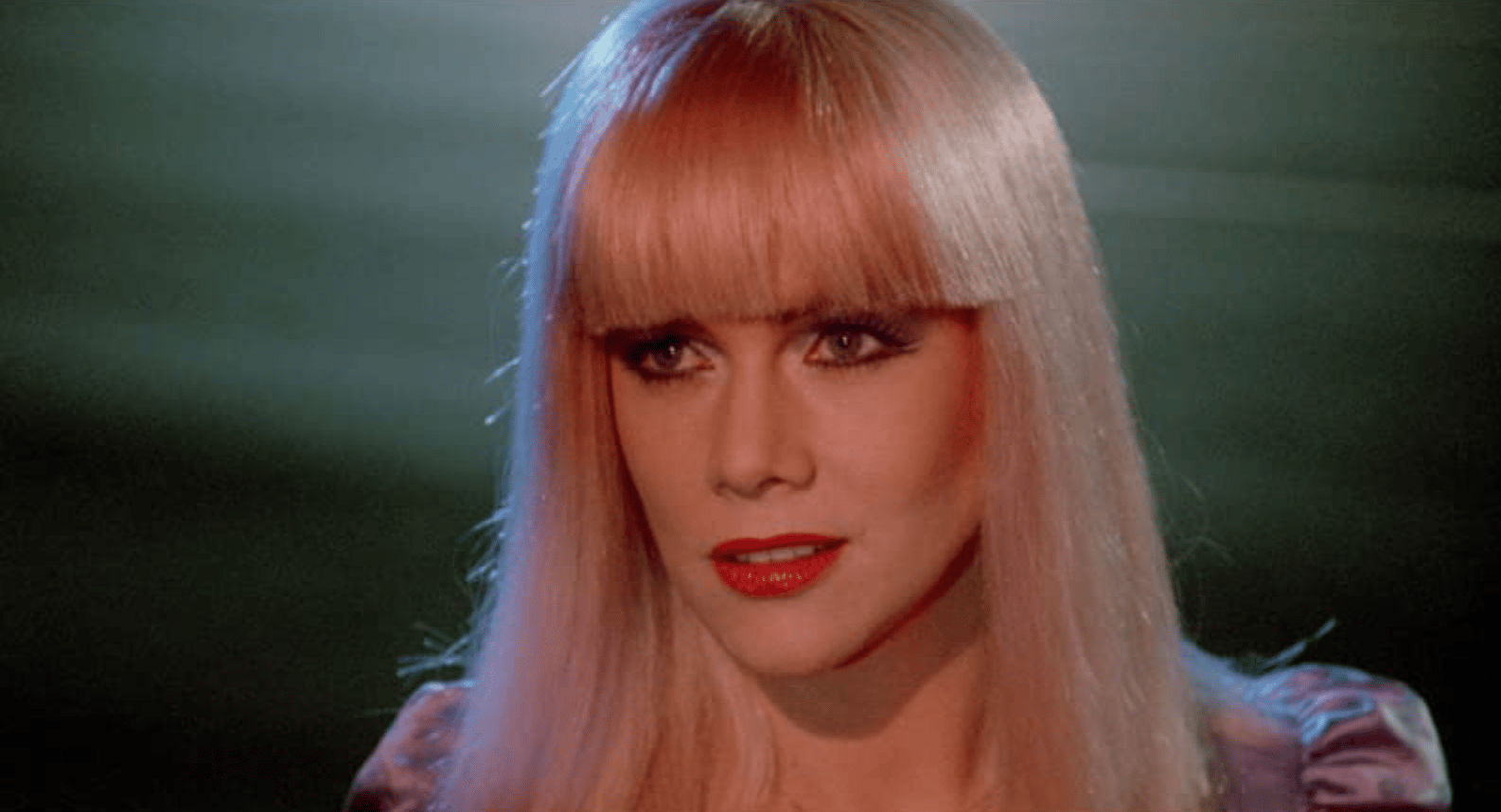 For the demanding lead role of Elizabeth McGraw, there was no shortage of big-name actresses in queuing to enter the audition room. Kathleen Turner and Teri Garr were both interested, and took meetings with the filmmakers. Jacqueline Bissett was also offered the part but declined, as she was uncomfortable with the subject matter.
Isabella Rossellini came close to landing the role, filming a screen test alongside leading man Mickey Rourke. However, when Kim Basinger came in to audition for the movie, director Adrian Lyne and company knew they'd found their leading lady. Demi Moore is also said to have campaigned for the role but was deemed too young, being aged just 21 at the time.

18. Kim Basinger left her 'humiliating' audition in tears, and initially turned the part down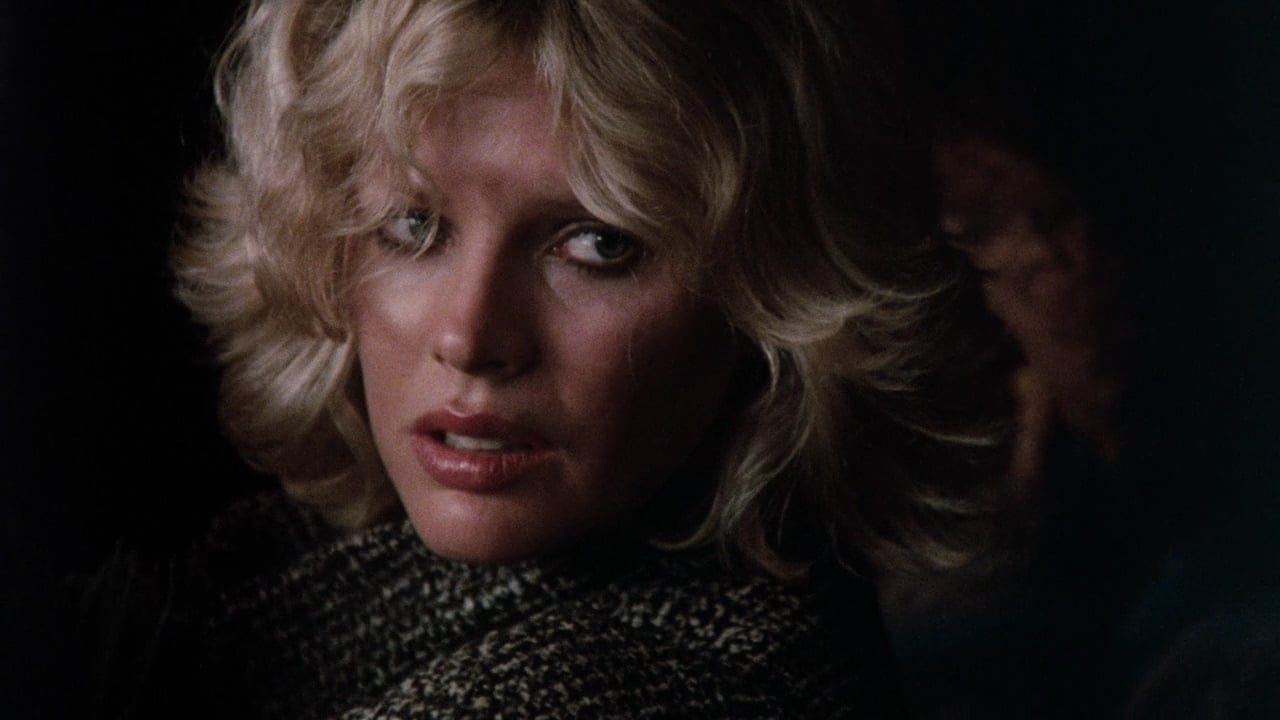 When Kim Basinger was first considered for 9½ Weeks, she was 33 and not that big a star, best known for appearing opposite Sean Connery in Never Say Never Again. The actress immediately had doubts about the project, as she was asked to perform an intense, degrading scene at her audition, which wound up being cut from the final film. The actress left her audition in tears, feeling completely humiliated by the experience.
Because of this, Basinger initially told her agent she never wanted to hear anything more about 9½ Weeks. However, director Adrian Lyne and leading man Mickey Rourke sent her dozens of roses and begged her to say yes. Eventually, Basinger changed her mind, deciding that facing her fears would help her grow as an actress.

17. Basinger and Rourke were forbidden from getting to know one another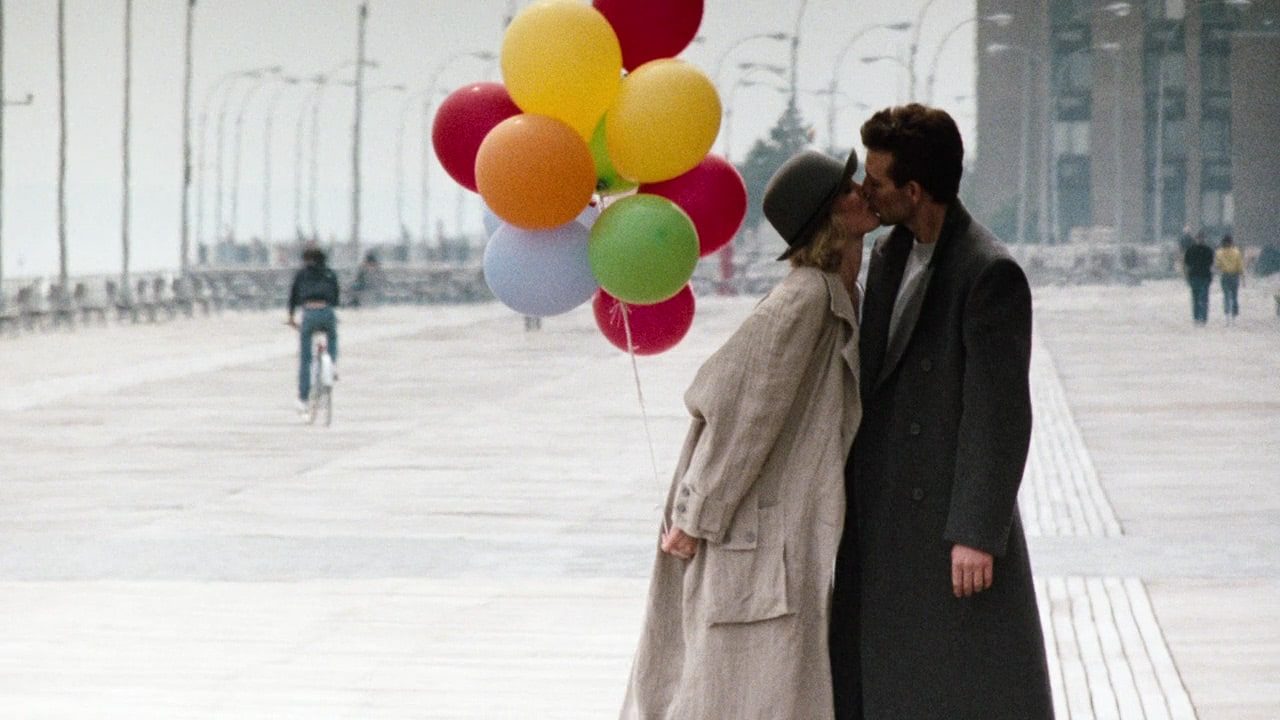 9½ Weeks centres on two virtual strangers who embark on an intense love affair for, you guessed it, 9½ Weeks. Because of this, the film's success largely hinged on the chemistry between the two lead actors. Director Adrian Lyne had some very specific ideas about how to generate the tension needed between Kim Basinger and Mickey Rourke.
To bring his vision to life, Lyne laid down some strict rules for the actors, forbidding them from spending time together socially before or during production. Lyne explained at the time that he'd detected a "hostility and sexual energy" between Basinger and Rourke at the audition. The director believed that "if they went out and had coffee together, we'd lose the edge."

16. The film's original studio dropped the film over its content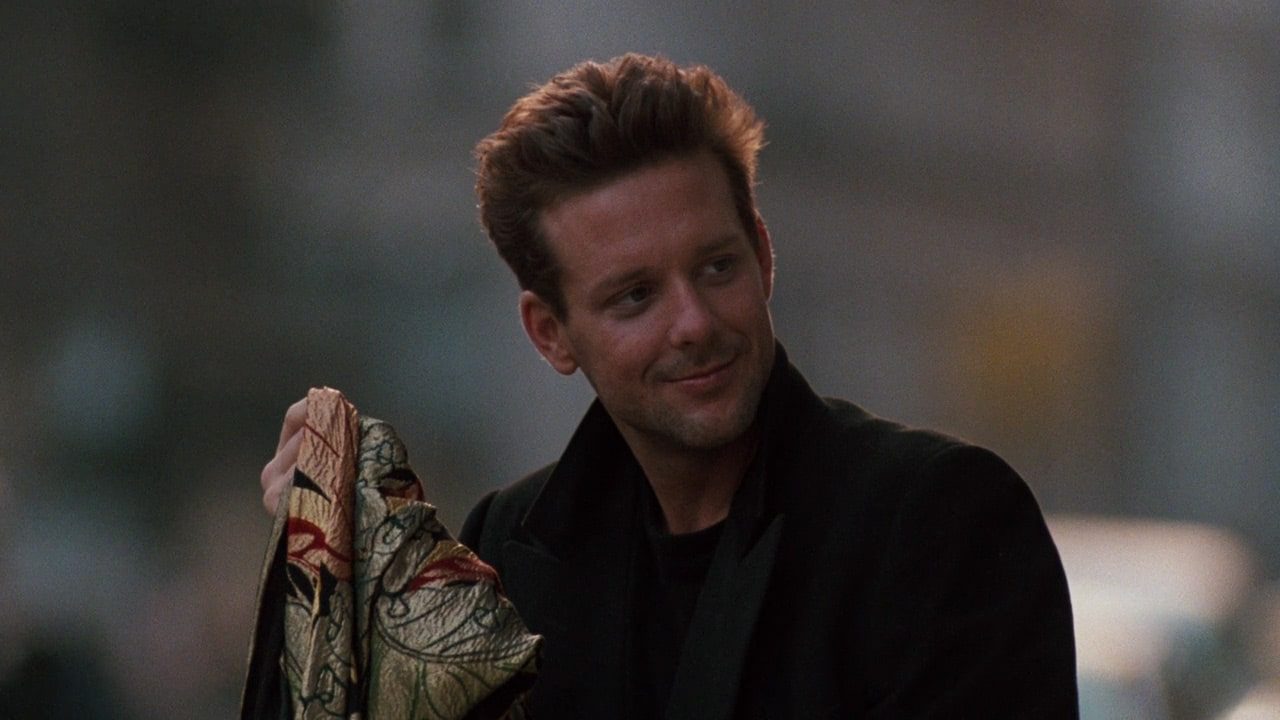 Initially, 9½ Weeks was poised to be produced and distributed by studio Tri-Star Pictures. At the time the studio was owned by the Coca-Cola corporation, which was very concerned about its wholesome image. There were fears among Tri-Star executives that the film director Adrian Lyne had planned would reflect badly on them.
Because of this, Tri-Star subsequently pulled the plug on 9½ Weeks, only three days before it was due to start shooting. For a short time, the film looked unlikely to be made at all, until the filmmakers were able to secure independent financing. Ultimately 9½ Weeks would be picked up for distribution by another major Hollywood studio, MGM.

15. Kim Basinger owns hours of deleted 9½ Weeks footage deemed too extreme for release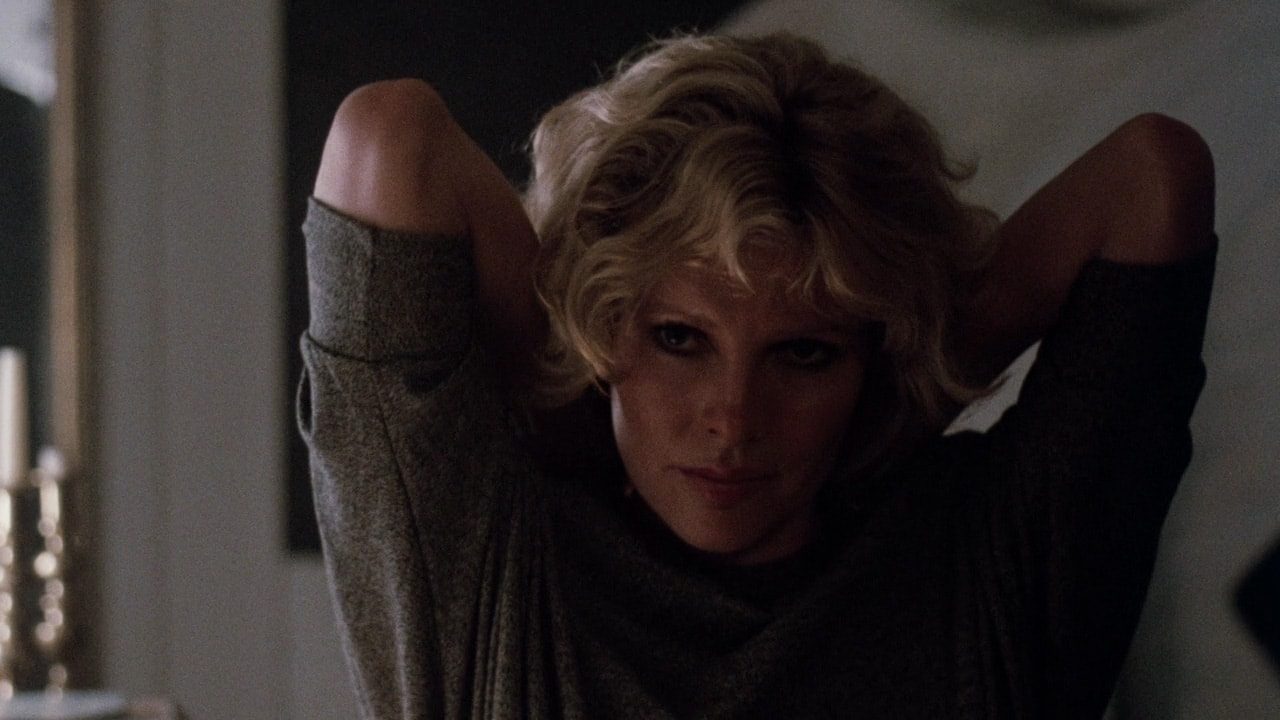 9½ Weeks was a film which set out to push the envelope from the start. Even so, a great deal of footage was shot for the film that was ultimately deemed to be simply too extreme for a mainstream-friendly movie. This unused footage, which reportedly totals around 14 hours, is now owned by Kim Basinger herself.
None of this footage has ever been shown in public, nor has it been made available in the deleted scenes of a DVD or Blu-ray release. A lot of this more disturbing material was true to the source novel, including a scene in which Rourke's John pressures Basinger's Elizabeth into committing a violent mugging. The editing process on the film was reportedly arduous, and the initial rough cut clocked in at a staggering five hours.

14. The film was a flop in the US – but a huge hit abroad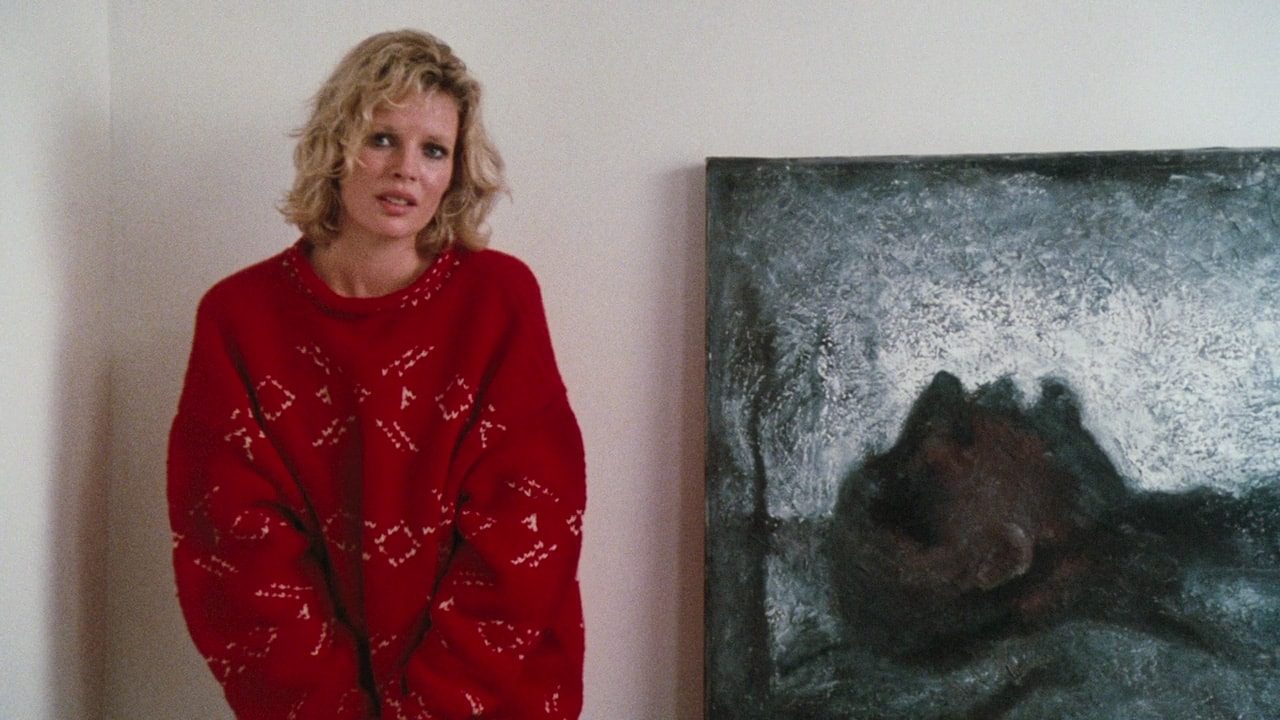 To this day, 9½ Weeks is one of the films which actors Kim Basinger and Mickey Rourke and director Adrian Lyne are most closely associated with. It may come as a surprise, then, to learn that the film was initially considered a box office bomb. Having cost $17 million to make, it made only $6.7 million from cinemas on its home soil in the US.
However, it proved considerably more popular overseas, including in the UK, Europe, Canada and Australia. The cut released internationally contained footage which had been censored in the R-rated US theatrical version, helping build its reputation as a shocking must-see movie. This international success took the film's box office takings to $100 million. Later, it proved even more popular on VHS and cable TV.

13. It made You Can Leave Your Hat On a classic striptease song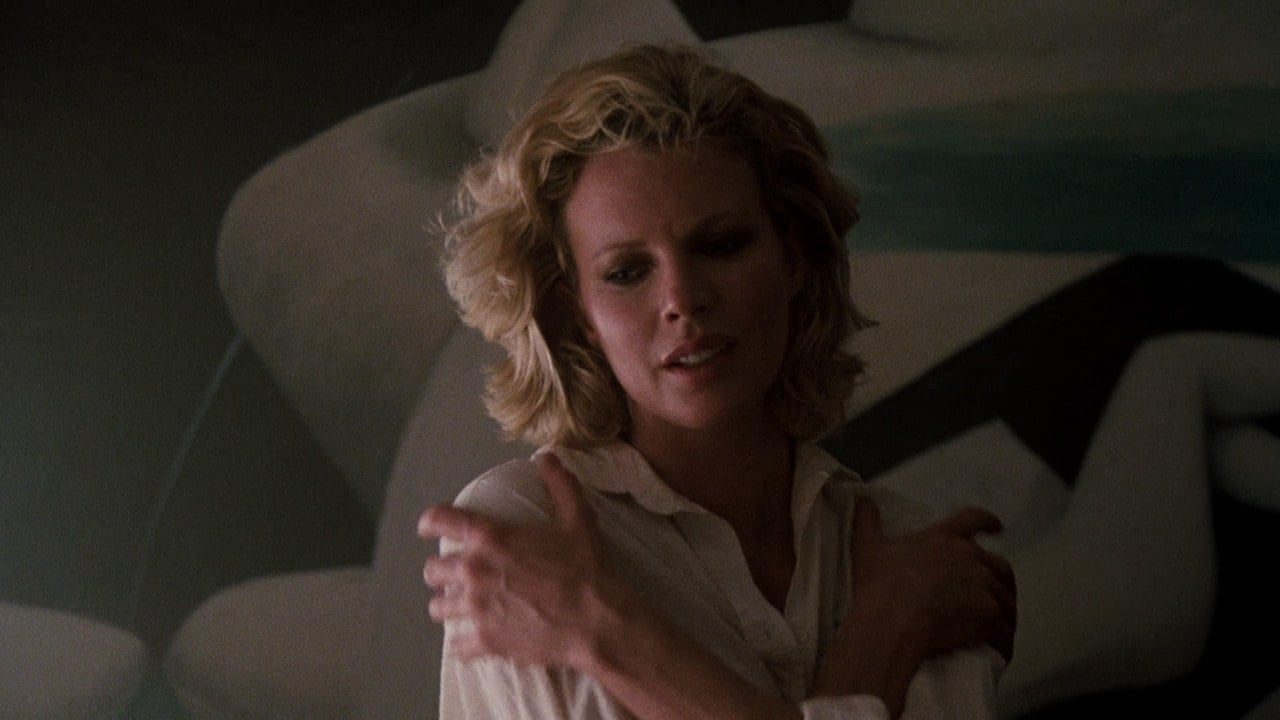 9½ Weeks famously features a scene in which Kim Basinger performs a striptease for Mickey Rourke, which plays out to the sounds of You Can Leave Your Hat On, performed by Joe Cocker. This was one of a number of famous songs the late British vocalist recorded for the movies in the 80s. Cocker's other most notable movie songs were Dirty Dancing's I've Had the Time of My Life, and An Officer and a Gentleman's Love Lifts Us Up Where We Belong.
You Can Leave Your Hat On (written by Randy Newman, who originally recorded it in 1972) was later released as a single and became a huge hit thanks to the movie. In the years since the song has become a standard soundtrack for striptease performances around the world. In 1997, it was re-recorded by Tom Jones for the soundtrack of another celebrated stripping movie, The Full Monty.

12. Two direct-to-video sequels were made in the late 90s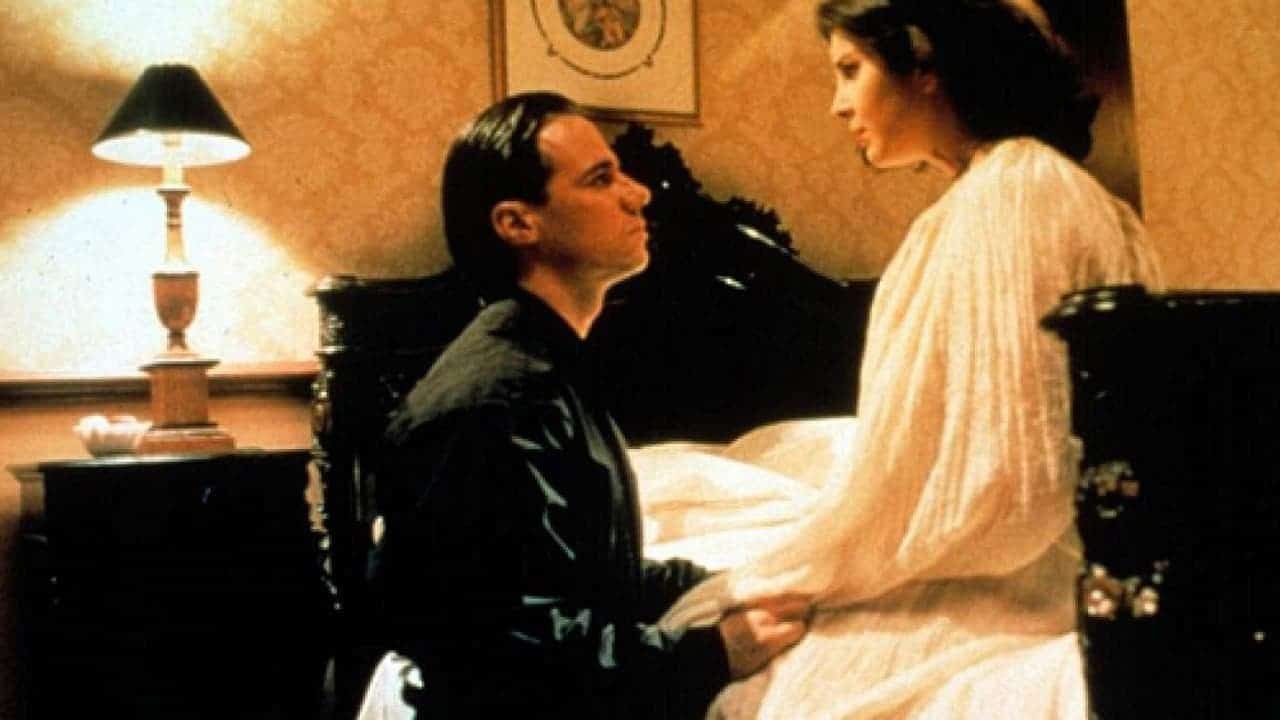 In the years that followed 9½ Weeks, Kim Basinger would be firmly established as a major movie star. She went on to such hits as Batman and Final Analysis, before winning the Best Supporting Actress Oscar for LA Confidential. By contrast, Mickey Rourke's career faltered, through a combination of bad career choices and a reputation for being difficult to work with.
This probably explains why Rourke agreed to reprise the role of John Gray in Another 9½ Weeks (also known as Love in Paris).This low-budget 1997 sequel went straight to video, and Basinger (who made LA Confidential that same year) was conspicuous by her absence. Another 9½ Weeks was followed in 1998 by The First 9½ Weeks, officially a prequel although no characters from the other films return. This also went straight to video.

11. Basinger's marriage broke down from the strain of her making the film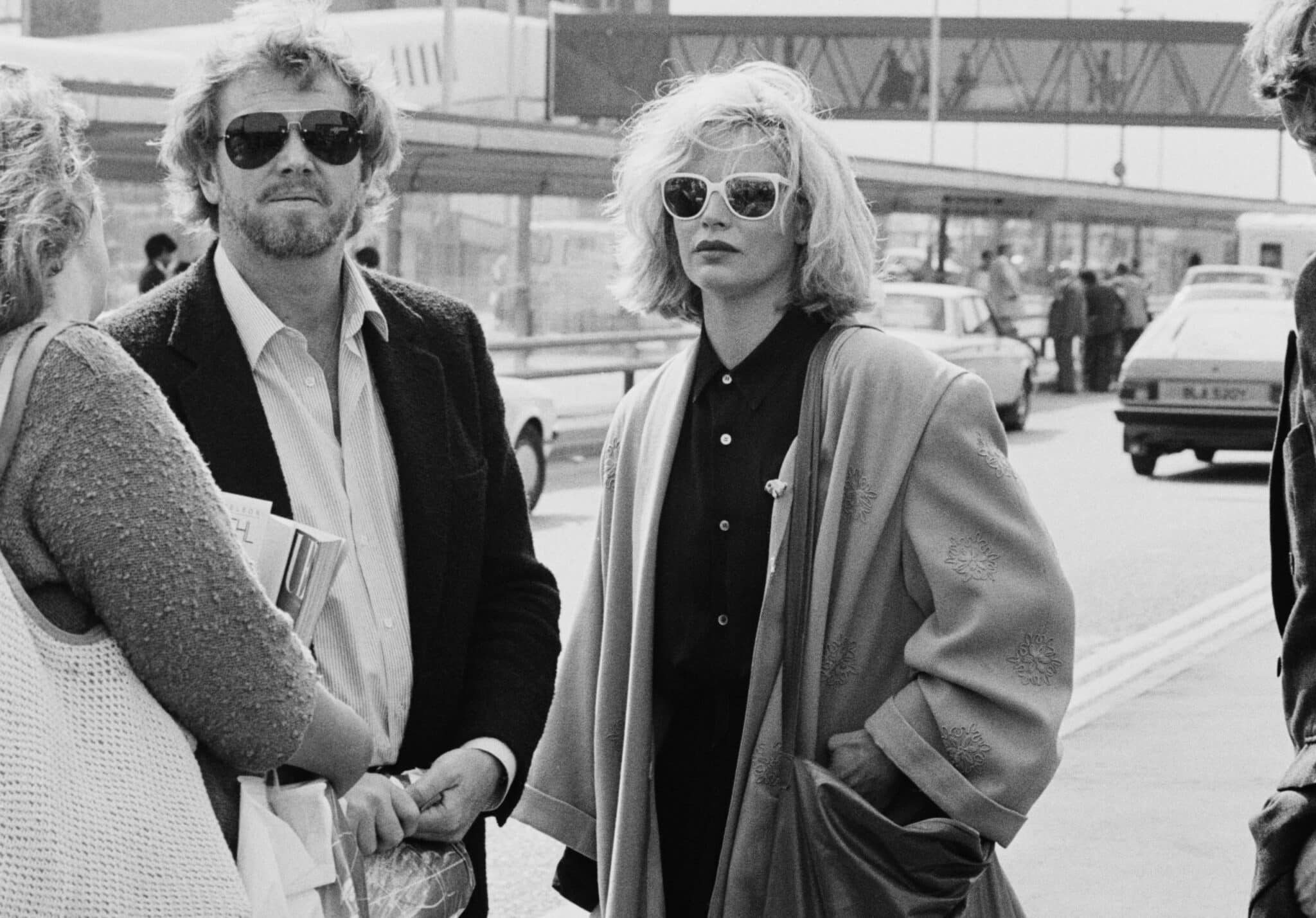 Credit: Len Trievnor/Daily Express/Hulton Archive via Getty Images
At the time she made 9½ Weeks, Kim Basinger had for several years been married to make-up artist Ron Snyder. Perhaps unsurprisingly, taking on a role which so heavily centred on an affair with another man took its toll personally on Basinger. In addition, the bizarre, often cruel mind games played by her director and co-star left the actress in a vulnerable state, and this affected her marriage.
Basinger recalls, "My husband and I had a bad time… I think the strains of it – the realisation of the material being done, would have hurt any partner. I totally emotionally neglected him for a whole year. I just didn't have anything left to give, and you can't do that in a relationship." Basinger and Snyder divorced in 1989; she went on to relationships with Prince and producer Jon Peters before marrying Alec Baldwin in 1993. They too would divorce nine years later.

10. Lyne directed Mickey Rourke to use violence to 'break' Kim Basinger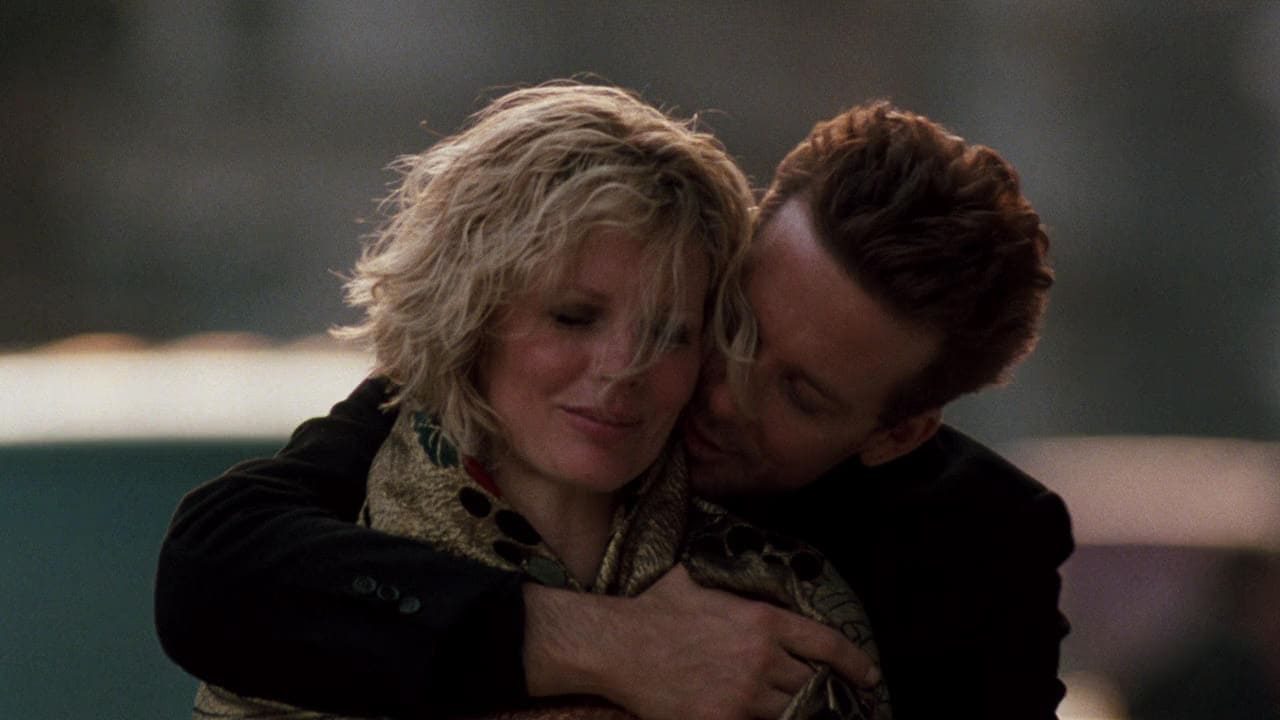 When 9½ Weeks came out, there was some controversy over the methods director Adrian Lyne took with his cast, in particular Kim Basinger For starters, the director was very strict on his rule that Basinger and Rourke must not get to know one another; Rourke went along with this and would barely even look at his co-star between takes. On top of this, Lyne and Rourke resorted to measures that some observers felt went too far to get the response they wanted from Basinger.
This reached an extreme when shooting a particularly harsh and gruelling scene in the final act, which was ultimately cut from the film. When Lyne didn't feel Basinger's performance was cutting it, he took Rourke aside and told him "Kim had to be broken down." He then had Mickey squeeze Basinger's arm painfully until she was in tears, then slap her across the face; immediately after this they proceeded to shoot the scene.

9. Co-writer Zalman King went on to create notorious cable series Red Shoe Diaries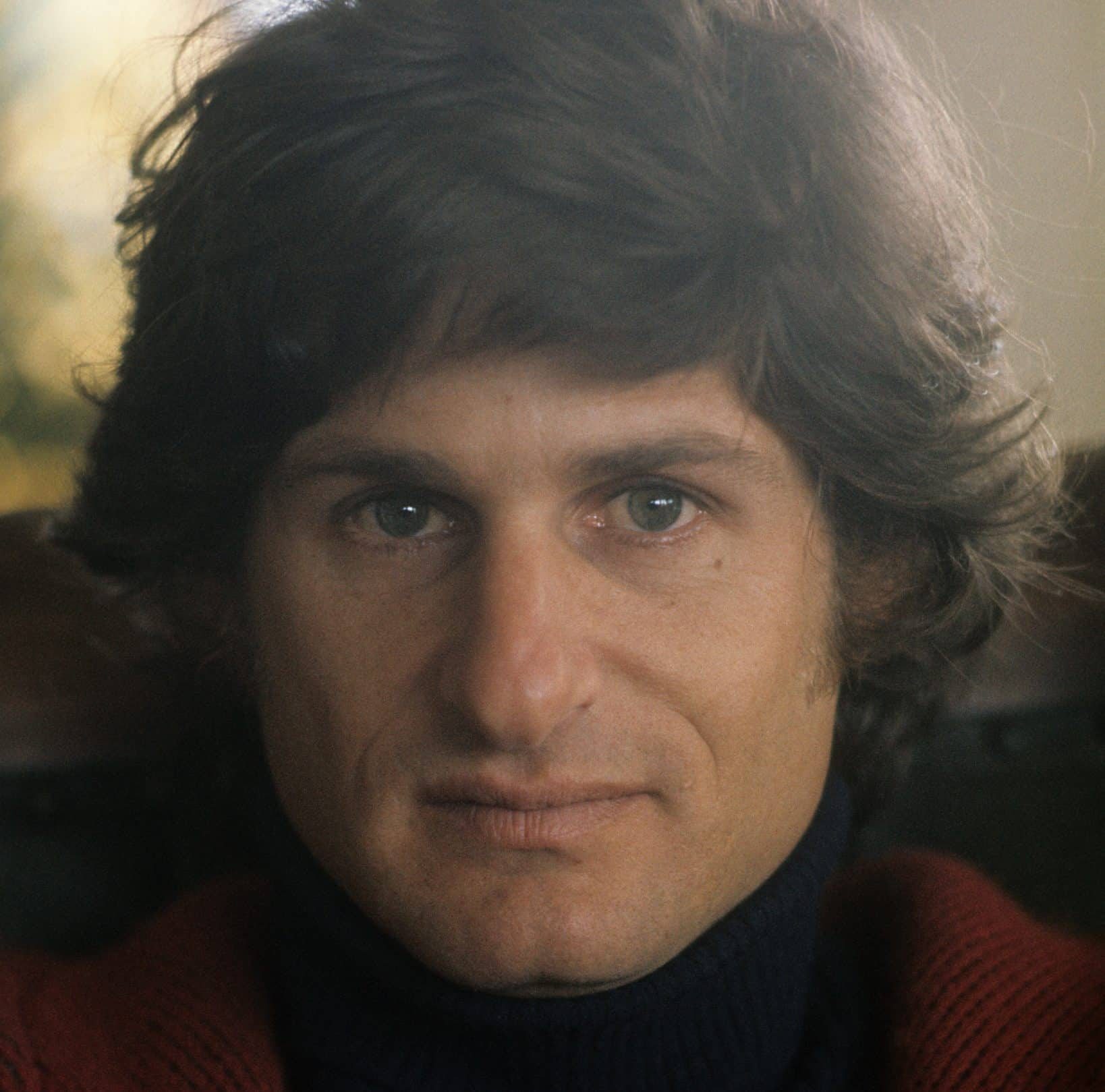 Credit: Michael Ochs Archives/Getty Images
9½ Weeks was co-written and produced by Zalman King, who was largely unknown at the time. King, who passed away in 2012, went on to explore the erotic drama genre at length on both the big and small screen. In 1988 he made his directorial debut with Two Moon Junction, a similarly sex-heavy romance starring Sherilyn Fenn.
Then in 1990, King reunited with Mickey Rourke on Wild Orchid, which was followed by a sequel. However, Zalman King's name is probably most synonymous with the notorious 90s cable TV series Red Shoe Diaries. The provocative drama, itself a spin-off of King's 1992 TV movie, ran for five seasons and boasted more explicit content than had previously been allowed on television.

8. Preview audiences reacted badly – then came back to see it again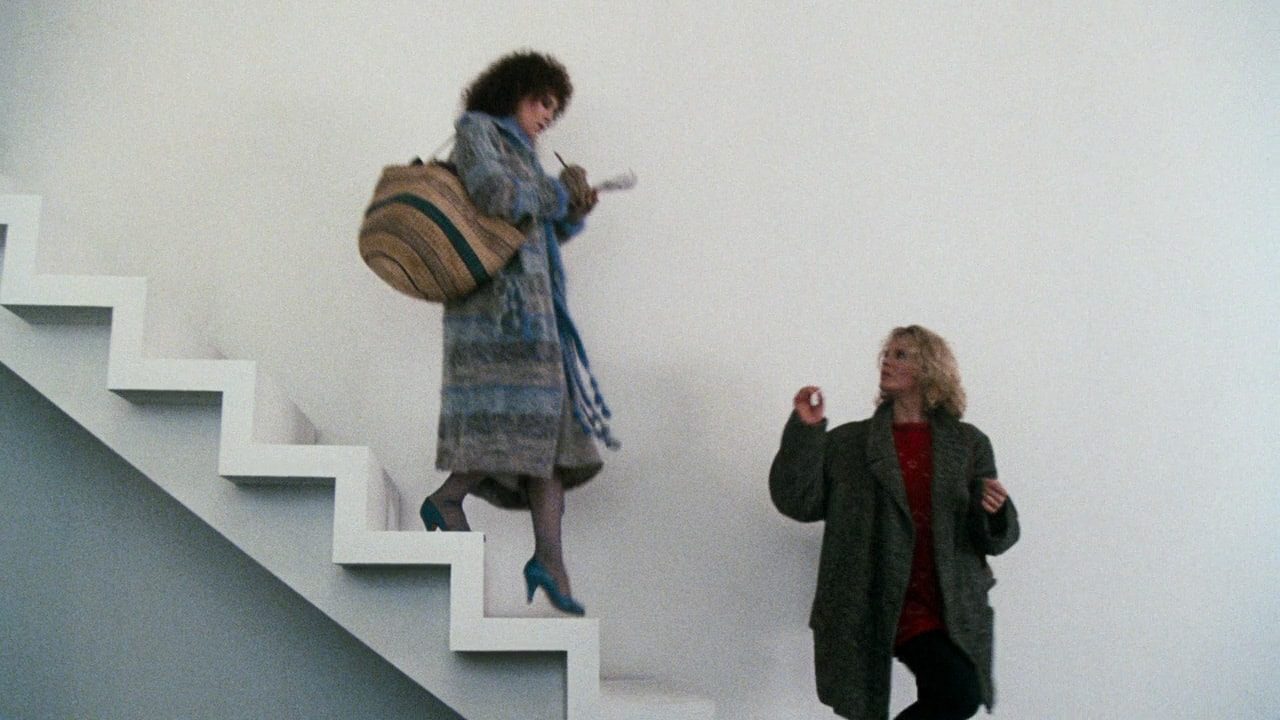 According to Adrian Lyne, audience reactions to the film tended to be a bit extreme. The director recalls of the film's earliest preview screenings, "people were absolutely enraged… they'd be yelling at the screen." However, Lyne says that afterwards "I'd see the same people come back for the next preview."
"I went over to them and asked, 'If you were so upset and angry about it, why would you come back to be angry again?'" The director explains these disgruntled viewers would come back a second time because they "[wanted] to understand it." Lyne also saw a gender divide in the reactions: "Men were sort of threatened by it. But women were more open-minded."

7. The film was shot in chronological order to build real chemistry between Rourke and Basinger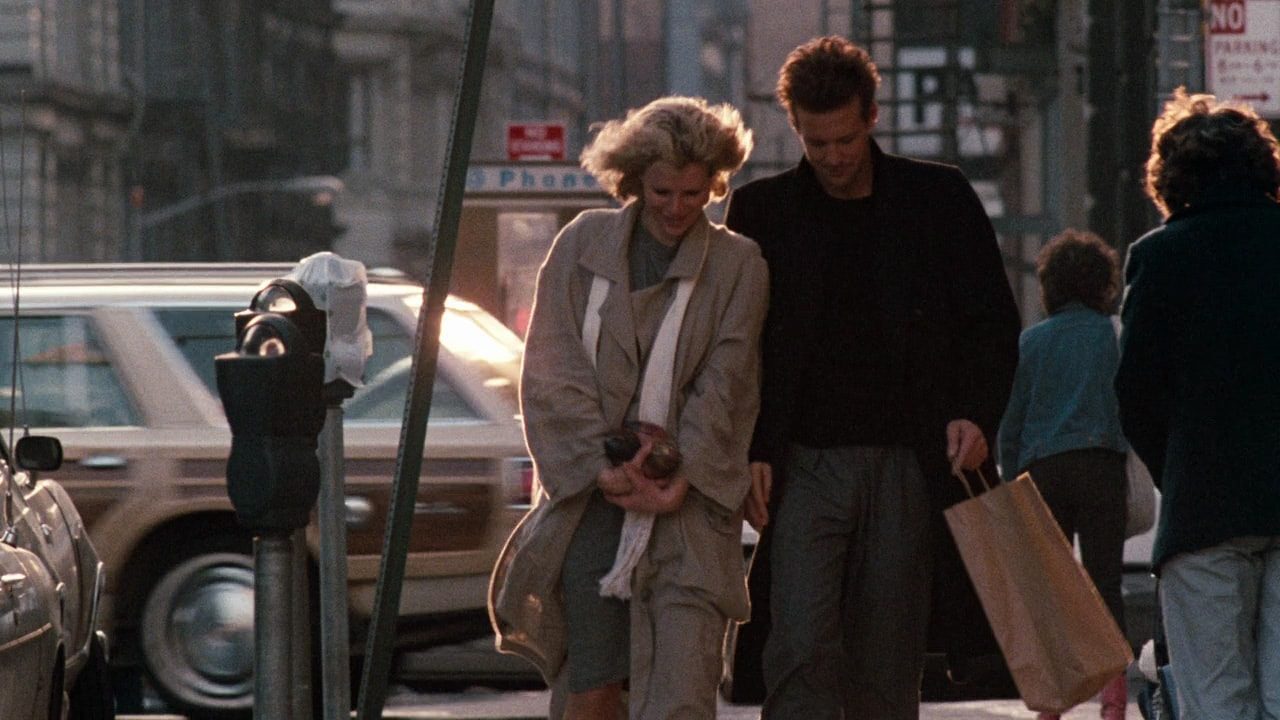 Shooting schedules for movies can often seem a bit haphazard to those of us outside the entertainment industry. The conflicting schedules of cast members and the availability of locations often mean scenes are shot totally out of sequence. However, on 9½ Weeks, efforts were made to ensure that this would not be the case.
Director Adrian Lyne was insistent on shooting the scenes in as close as possible to the same order as they play out in the final movie. This, the director explains, was so they could literally "let the relationship [between Basinger and Rourke's characters] build on film." This was one of the director's less alarming tactics to promote chemistry between his actors, insisting, "It wasn't manipulation; it was just to try to help."

6. The film was nominated for three Golden Raspberry Awards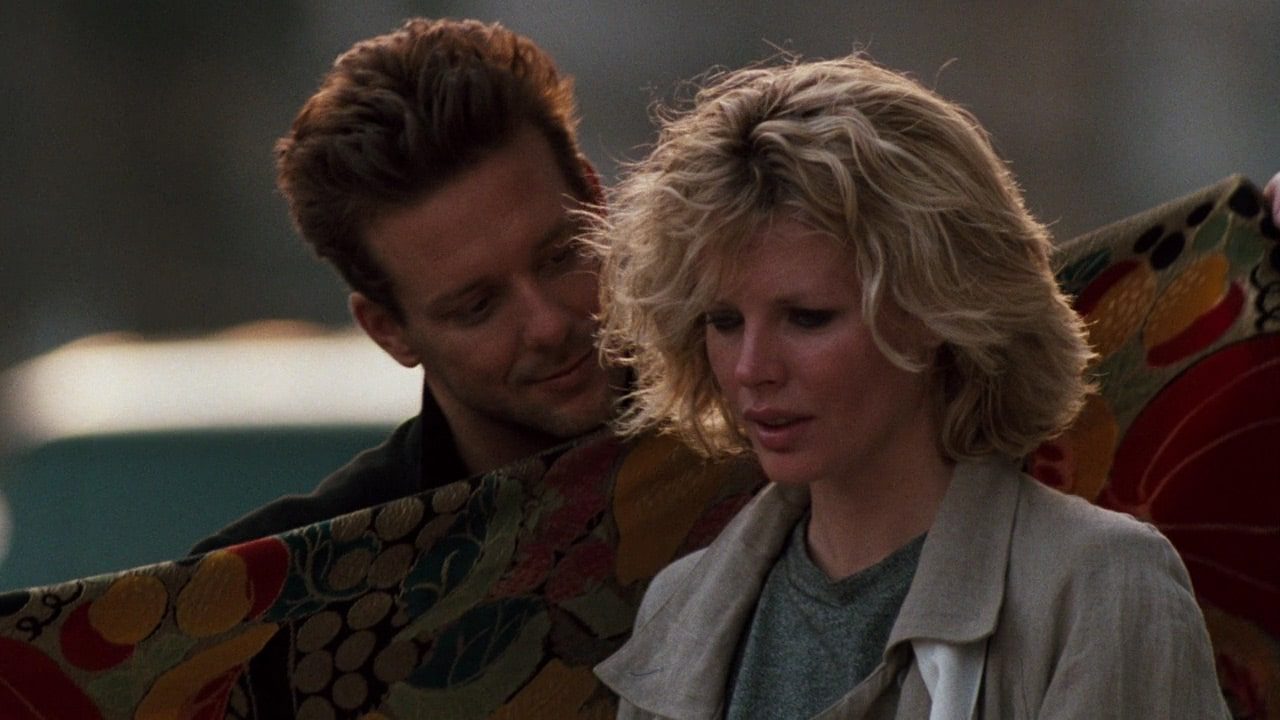 9½ Weeks may have attained its own kind of classic status over the years, but it didn't impress everyone on release. On top of its box office failure in the US, the film also caught the attention of the Golden Raspberry Awards. The satirical annual wards ceremony, then in its seventh year, aims to name and shame the worst movies of the year, and in 1987 they felt 9½ Weeks qualified.
The film garnered nominations for Worst Screenplay, Worst Original Song (for I Do What I Do), and most damningly Worst Actress for Kim Basinger. Happily for Basinger, the Worst Actress Award instead went to Madonna for Shanghai Surprise, whilst Worst Song went to Love or Money from Prince's Under the Cherry Moon. 9½ Weeks also got lucky in the Worst Screenplay category – that award went instead to one of the most notorious movies of the decade, Howard the Duck.

5. It was a major influence on Fifty Shades of Grey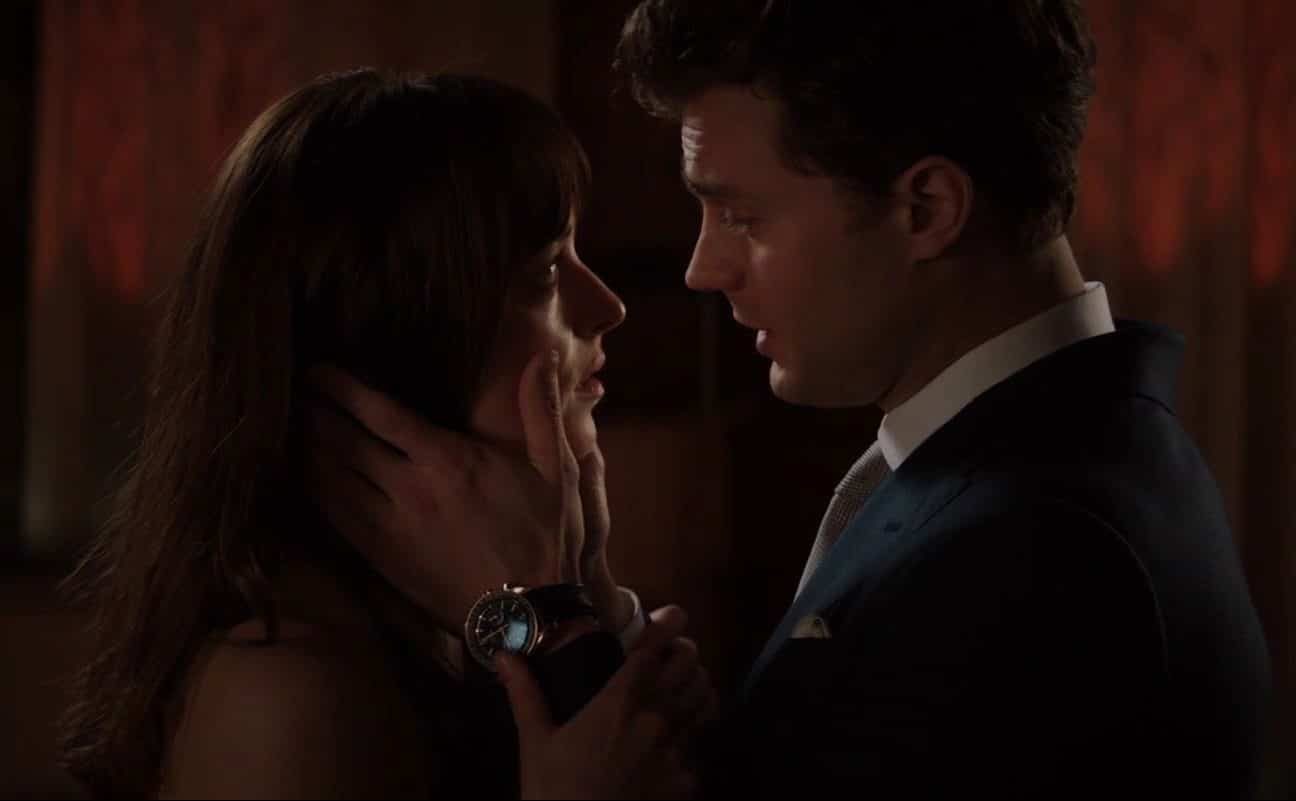 25 years after 9½ Weeks first hit screens, a similarly sordid story captured the imagination of the public. E.L. James' novel Fifty Shades of Grey hit bookshelves in 2011, and became an unexpected popular sensation. The novel's success (with readers, though not critics) resulted in a series of follow-up books, and a trilogy of films.
It has been widely remarked that James' novel owes a substantial debt to 9½ Weeks. For one, it's notable that the leading men of both stories have very similar names: John Gray in 9½ Weeks, and Christian Grey in Fifty Shades of Grey. The filmmakers themselves acknowledged this debt by casting Kim Basinger as Christian Grey's mother in the last two Fifty Shades of Grey movies.

4. Duran Duran's John Taylor recorded his first solo single for the film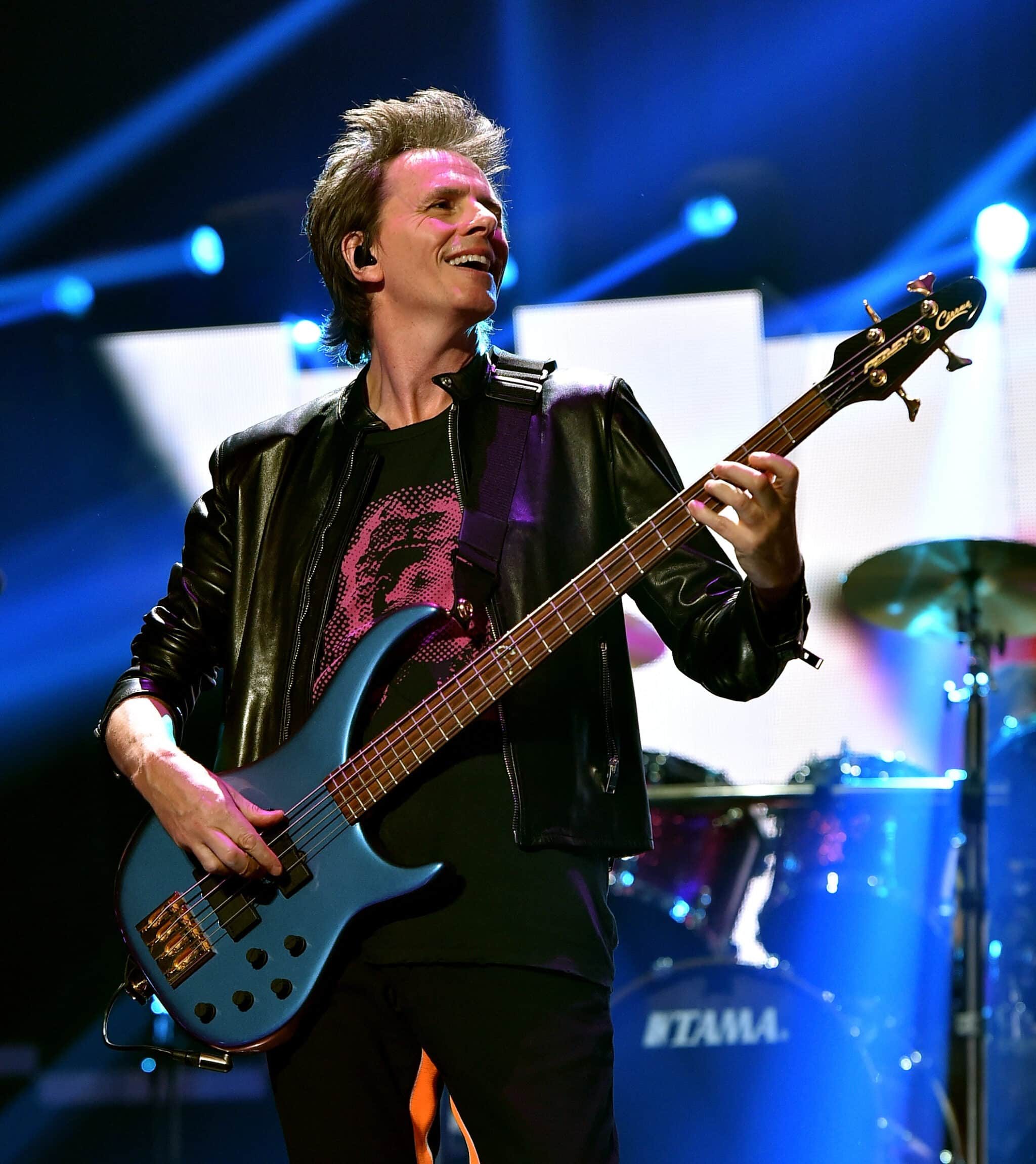 Credit: Kevin Winter/Getty Images for iHeartMedia
Joe Cocker's version of You Can Leave Your Hat On is probably the most famous song recorded for 9½ Weeks, but it wasn't the only one. The film also boasted the first solo single from one of the biggest names in 80s pop, John Taylor. Taylor shot to worldwide fame and adulation as the bass player of the British band Duran Duran.
The new wave pop quintet from Birmingham, England became major teen idols in the 80s. Taylor recorded I Do What I Do for 9½ Weeks, plus some more instrumental music used in the film, whilst Duran Duran was on a hiatus. It was released as a single to modest success, reaching number 23 on the US Billboard charts and number 42 in the UK. Taylor reunited with Duran Duran soon thereafter and remains with them today, although he also released two solo albums in the late 90s.
3. It features an early appearance from Christine Baranski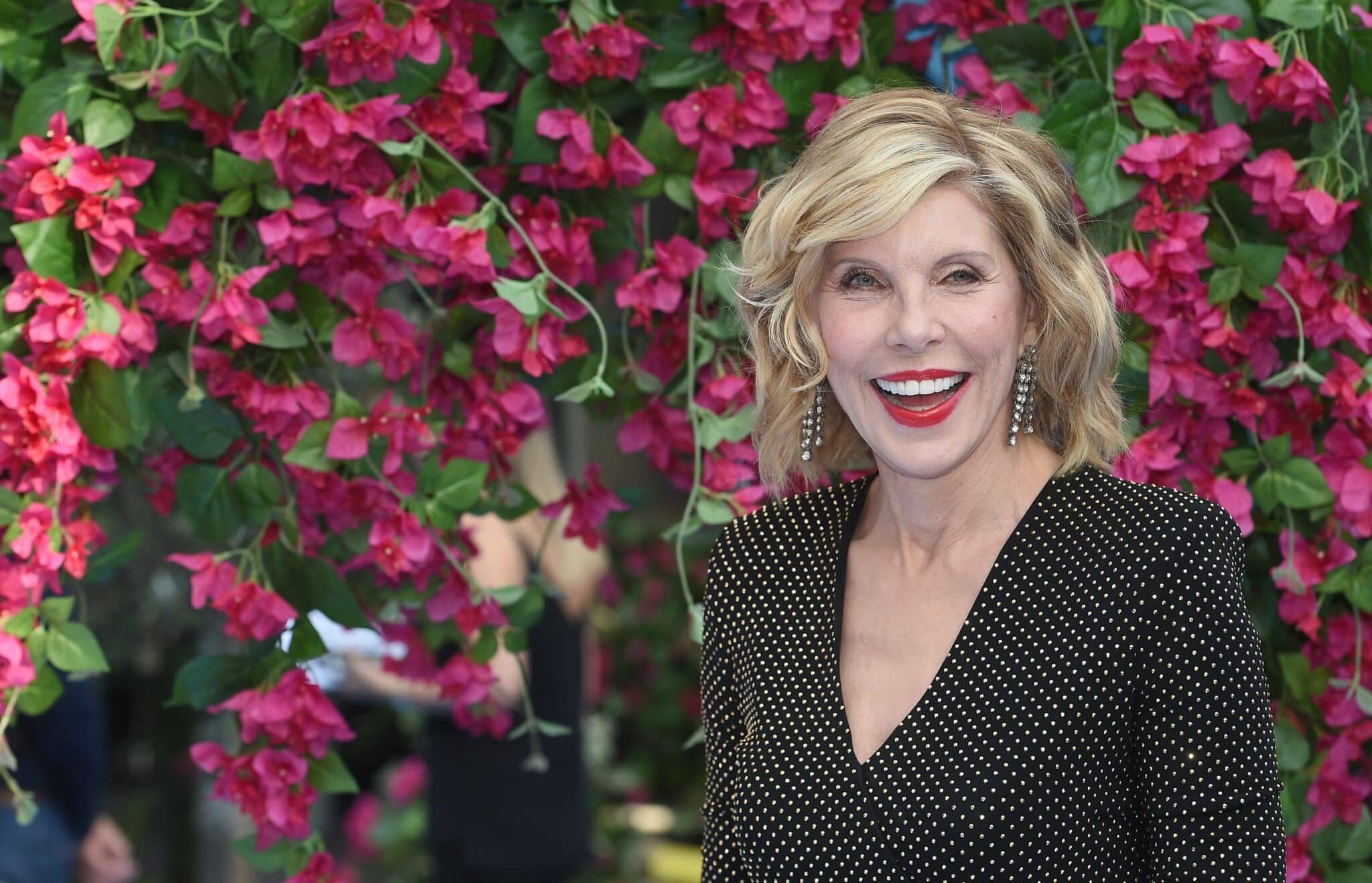 Credit: Stuart C. Wilson/Getty Images for Universal Pictures
Given how heavily 9½ Weeks focuses on the relationship between Kim Basinger and Mickey Rourke, it's easy to forget that anyone else is in the movie at all. This, of course, is not the case, and the supporting cast features at least one familiar face who went on to big things. The actress Christine Baranski can be seen in a supporting role in 9½ Weeks, as Thea.
Baranski was in her mid-30s and had worked most extensively in theatre up to that point. 9½ Weeks was her fifth movie, and she followed it with roles in Addams Family Values, The Birdcage and Cruel Intentions, plus 90s sitcom Cybill. More recently, Baranski is best known for the Mamma Mia! movies, and her recurring role on TV's The Big Bang Theory.

2. Director Adrian Lyne went on to make Fatal Attraction and Indecent Proposal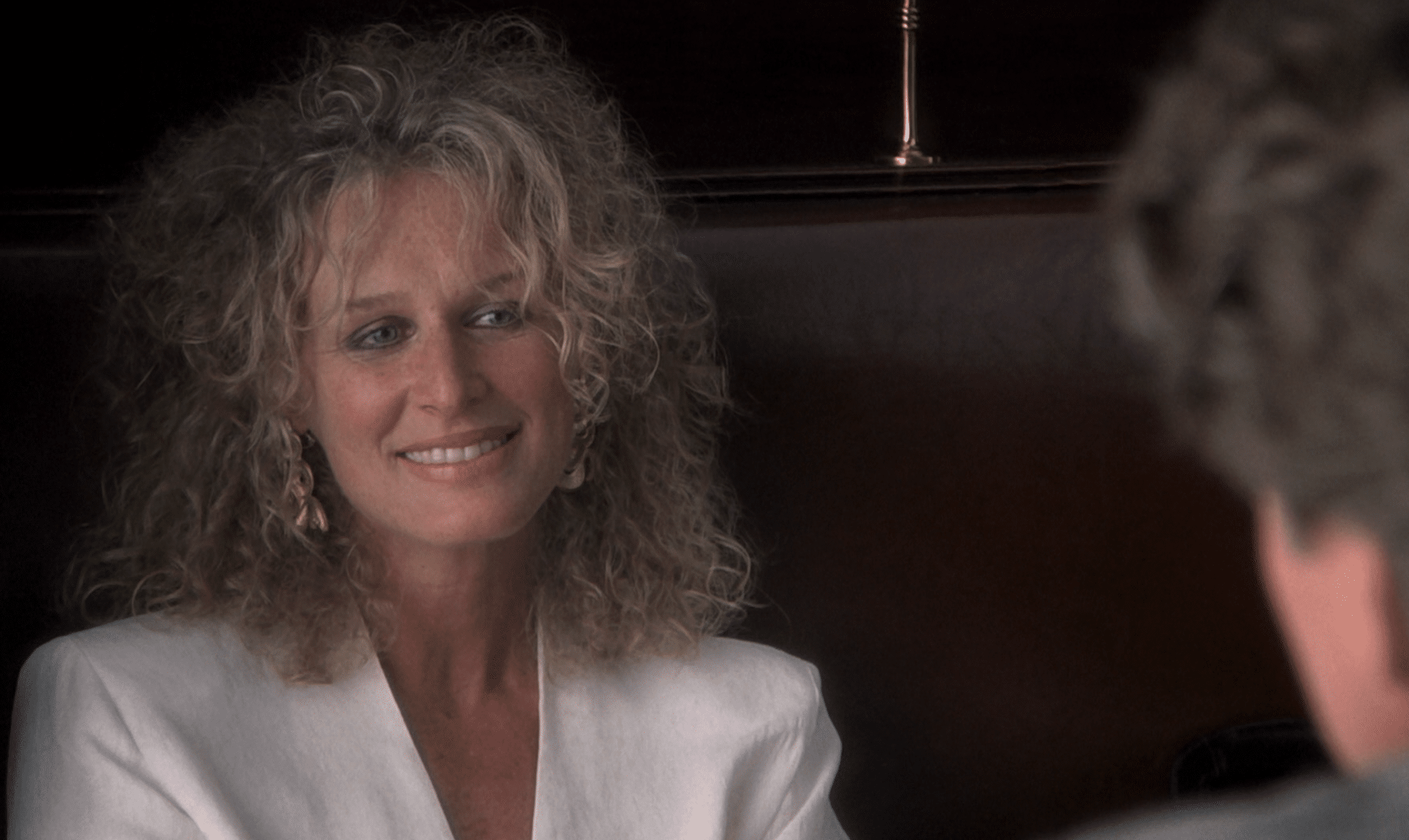 British filmmaker Adrian Lyne had already made a big splash at the box office with Flashdance. After 9½ Weeks, the director was firmly established as one of the premier provocateurs in Hollywood. Lyne would go on to call the shots on a number of films which pushed the envelope further on adult content in mainstream cinema.
The director's next film was 1987's Fatal Attraction, the acclaimed and controversial hit starring Michael Douglas and Glenn Close. Then in 1993, he called the shots on Indecent Proposal, another widely-discussed adult drama with Robert Redford, Demi Moore and Woody Harrelson. Lyne later directed the 1997 remake of Lolita, and 2002's Unfaithful – and 2021 will see him return to similarly provocative territory with his latest film, Deep Water.

1. Kim Basinger had a body double for some shots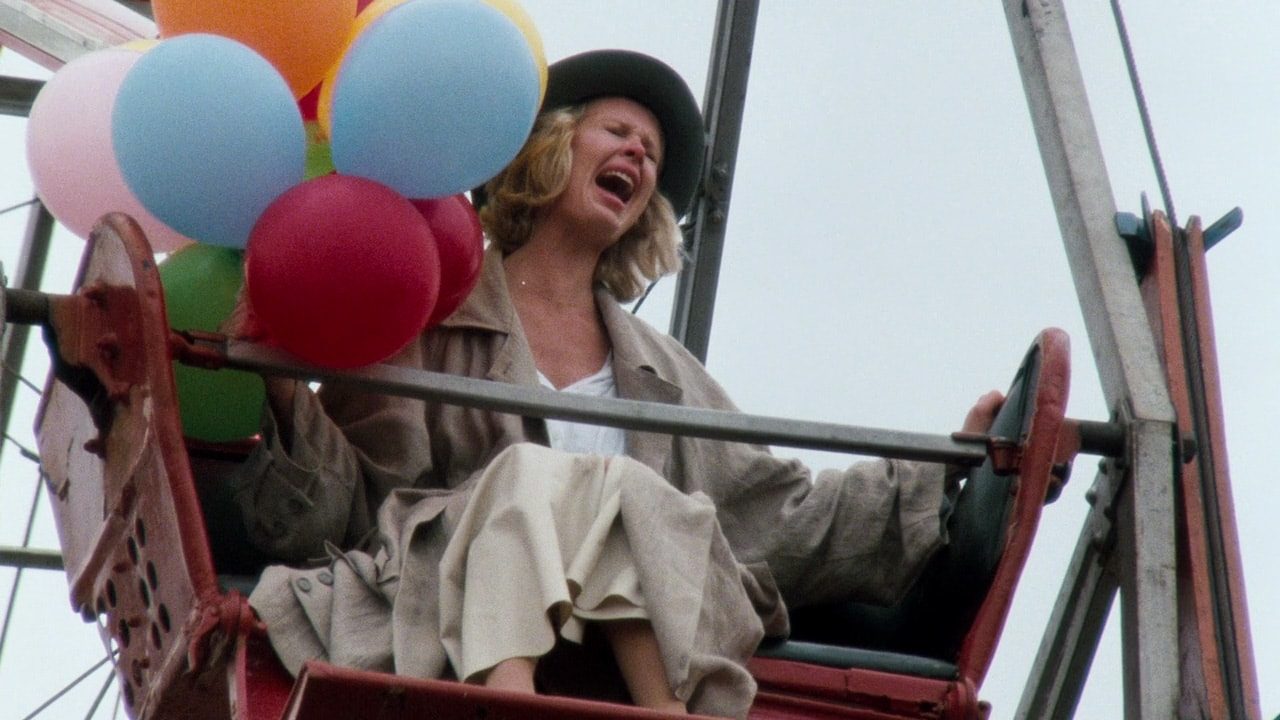 Prior to 9½ Weeks, Kim Basinger was no stranger to nudity, having once posed for Playboy magazine. Even so, it has been widely reported that an unknown body double was used for certain shots in 9½ Weeks. This is said to have been the case in the art gallery sequence, and the scene involving the intimate use of ice.
The use of body doubles is of course nothing new in Hollywood, and there are still many scenes in which it is clearly Basinger's own body on camera. Basinger has since performed sex scenes in a number of other films, including Final Analysis and The Getaway.