This article originally appeared on eightieskids.com
In recent years, James Woods has become one of the most polarising figures in Hollywood thanks to his outspoken views and some shocking allegations about his behaviour. While we don't wish to ignore these things, it is worth remembering that, for a time, Woods was among the most versatile and respected actors in the business, working with some of the best filmmakers around on some of the best films of the 80s and 90s.
Opinions may vary on the man himself, but there's no question that at his peak James Woods was a powerful, unpredictable performer who brought a unique spark to all his roles. Here are some facts about the controversial actor that you might not have known.
20. He studied to be an eye surgeon before he caught the acting bug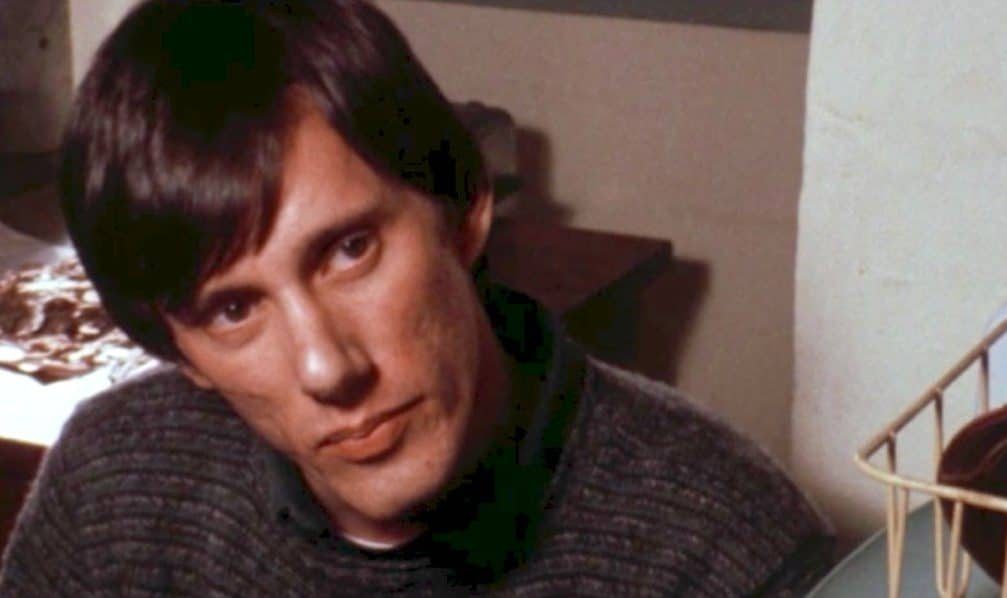 James Howard Woods was born in Vernal, Utah on 18th April 1947, and grew up in Warwick, Rhode Island. His father, Gail Peyton Woods, was an Army intelligence officer, whilst his mother Martha ran a pre-school. James did well at school, though originally he did not aspire to pursue a career as an actor.
Woods studied at the prestigious Massachusetts Institute of Technology in the late 60s, and initially planned to become an eye surgeon. However, Woods wound up catching the acting bug after joining a student theatre group known as Dramashop. So great was Woods' new-found passion, he abandoned his medical studies a mere month before he was due to graduate to instead pursue an acting career.

19. He sued Sean Young after she allegedly broke into and left defaced dolls in his home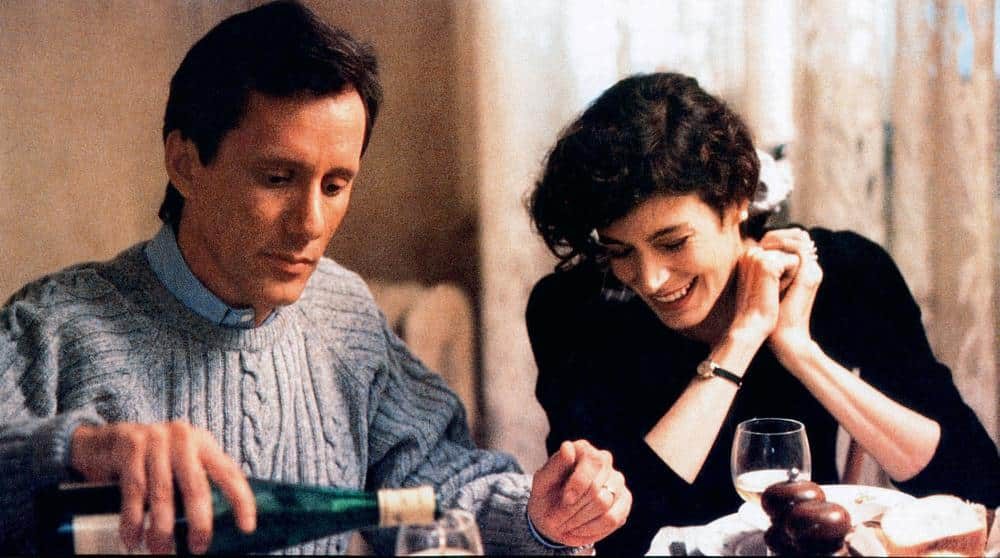 In 1988, James Woods appeared alongside actress Sean Young in drug addiction drama The Boost. While the film itself was a box office flop, the scandal that emerged from it has long since haunted both actors. Later that same year, Woods sued Young for $2 million, accusing his co-star of harassment.
Accounts vary of just what occurred, but it has been reported the actors had an affair whilst making The Boost. Woods claimed that Young left defaced dolls at his house; Young denied such claims and said Woods was simply suing her out of resentment. The matter was ultimately settled out of court, and Woods had to pay $227,000 to cover Young's legal costs.

18. Quentin Tarantino wanted Woods to play Mr Orange in Reservoir Dogs – but Woods' agent forgot to tell him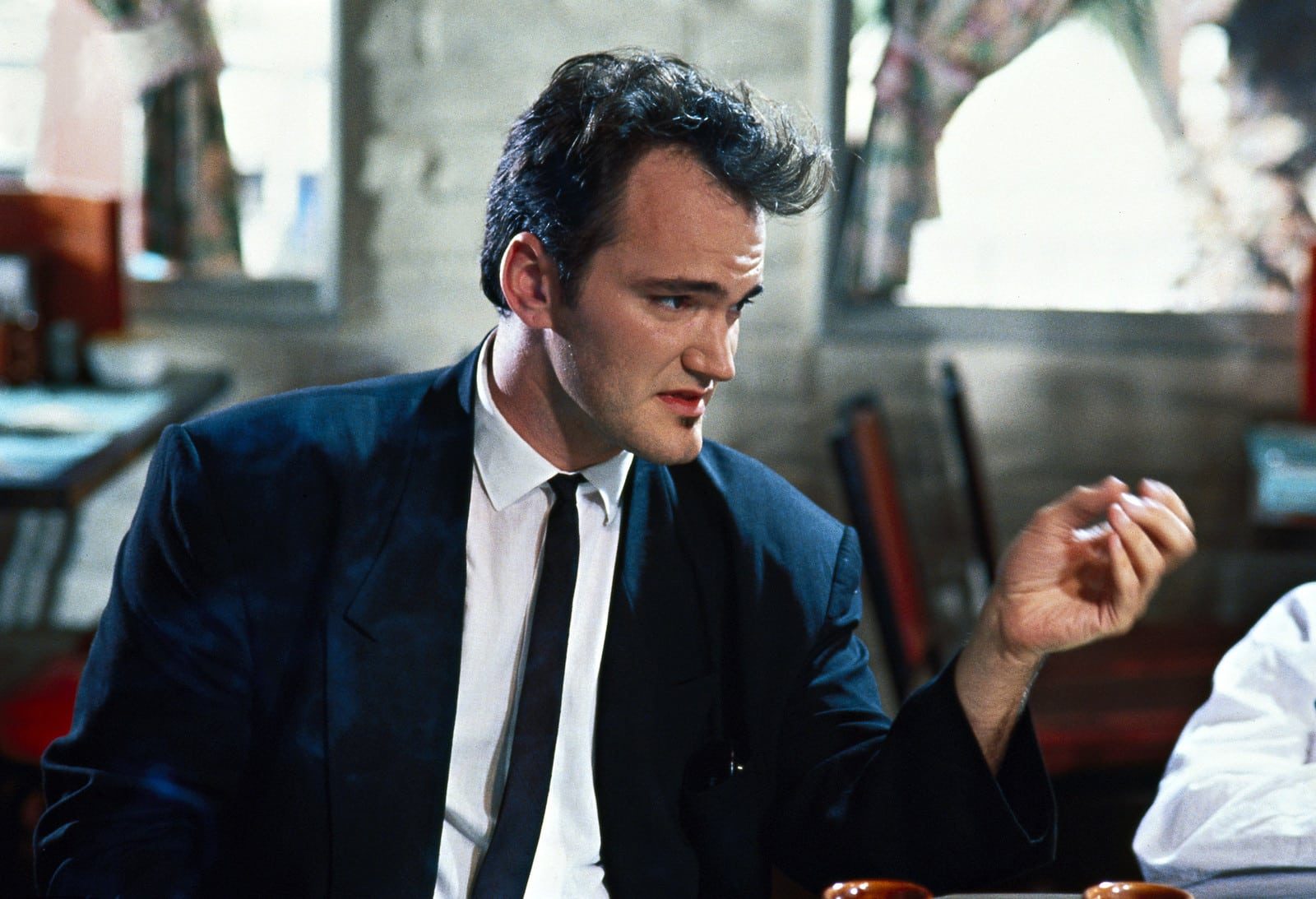 Throughout his career, James Woods has worked with some of the most respected filmmakers of recent times. Woods' top-tier collaborators include Oliver Stone (Salvador), Sergio Leone (Once Upon a Time in America) and Martin Scorsese (Casino). However, one auteur filmmaker who has not yet worked with Woods, but who wanted to early in his career, is Quentin Tarantino.
When Tarantino was preparing to make his 1992 debut Reservoir Dogs, the writer-director reached out to Woods' agent to offer the actor the leading role of Mr Orange. However, Woods never even found out about this offer because his agent never bothered to give him the script. Tim Roth would play the part of Orange instead. Reservoir Dogs went on to have a massive impact – and when Woods found out he could have been in it, he fired his agent and found new representation.

17. He has 2.6 million Twitter followers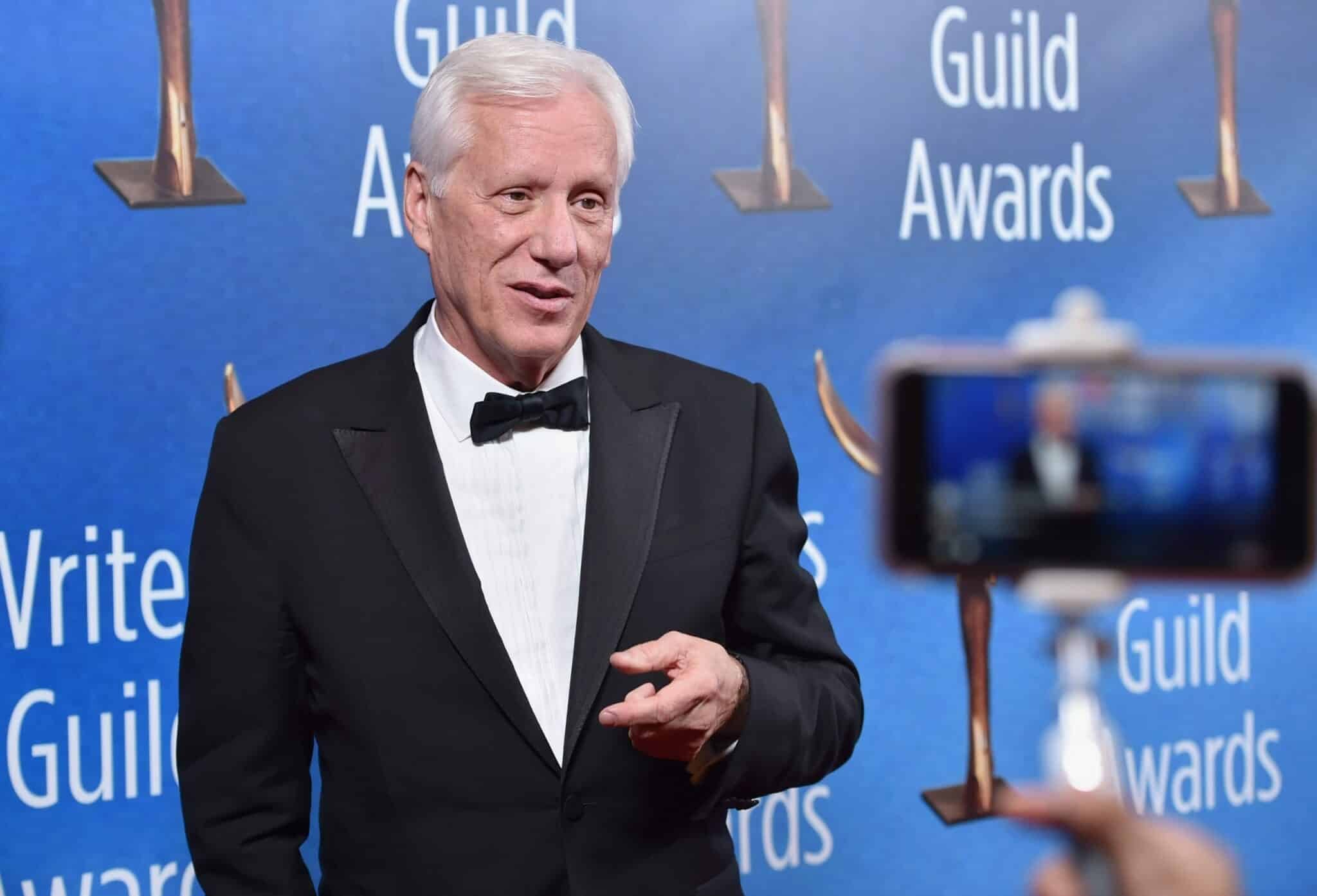 Credit: Rodriguez via Getty Images for WGAw
In recent years, James Woods has become a less familiar face on the big screen. Concurrent with the decline of his acting career, Woods' profile on social media platform Twitter has risen immensely. The now semi-retired actor frequently prompts controversy and criticism with his outspoken opinions.
Woods uses the social media platform primarily to express his political beliefs, which have been known to ruffle a few feathers on occasion. Woods joined Twitter in 2009, and at the time of writing he had amassed approximately 2.6 million followers. This makes Woods one of Twitter's most-followed conservatives, though he's no stranger to disappearing now and again thanks to his frequent bans on the social media site.

16. He was double the age of Heather Graham when they dated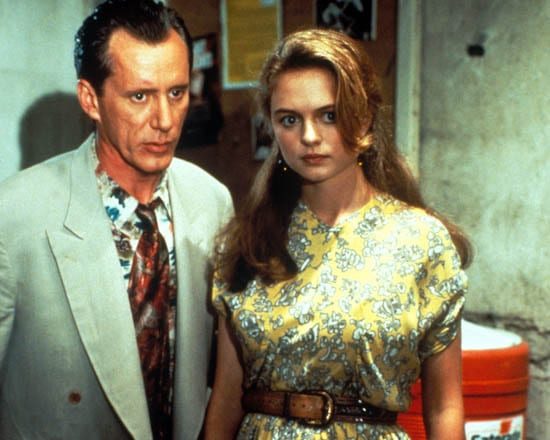 Around the time his second marriage collapsed, James Woods co-starred with Heather Graham in the 1992 movie Diggstown (aka Midnight Sting). The film sank without a trace on release, but it did result in Woods and Graham becoming a couple for a time. Graham was 22 years old and still a relative newcomer to acting at the time, being best known for her role on TV's Twin Peaks.
Woods, meanwhile, was 44 – precisely double the age of the future Boogie Nights and Austin Powers actress. Asked about the relationship years later, Graham would remark, "I can't believe I ever went out with him." The actress explained, "That's one of those relationships you look back on and say, 'What was I doing?' He's a very interesting man, but it's hard to imagine I dated him."

15. He dated his best friend's daughter when she was 19 and he was 60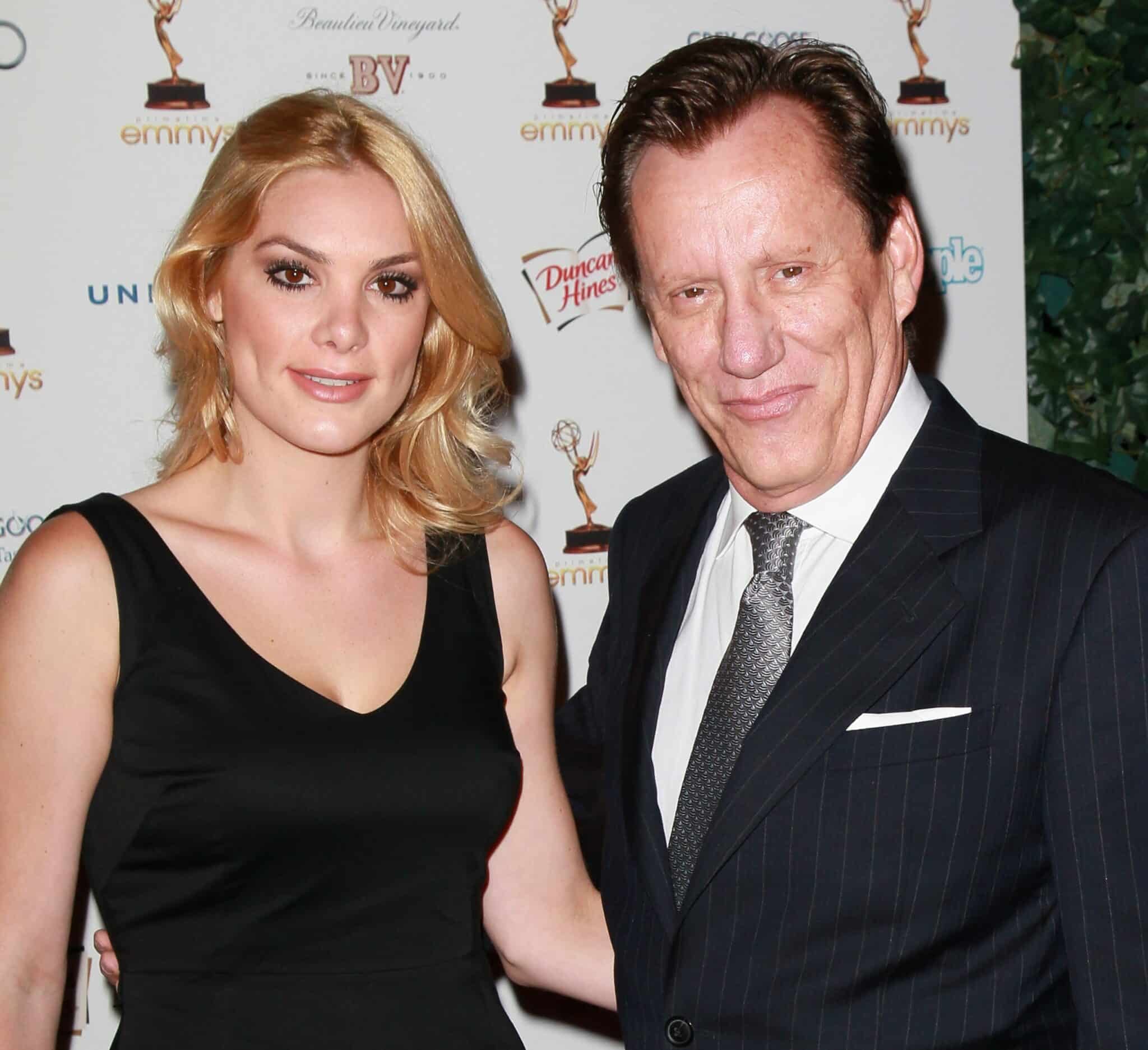 Credit: David Livingston via Getty Images
Since dating Heather Graham, Woods has never remarried but has been in many more relationships. His girlfriends have included Alexius Thorpe, who he dated when he was 53 and she was 19. Later, Woods dated Ashley Madison for seven years; when the relationship began, he was 59 and she was 19.
This relationship raised many eyebrows, not just because of the age gap, but also because Madison's father was Woods' close friend, producer John Myrick. After Woods and Madison ended their relationship in 2013, the actor began seeing Kristen Baugess. True to form, Woods started dating Baugess when he was 66 and she was 20.

14. He swore he'd never work in heavy make-up again after Videodrome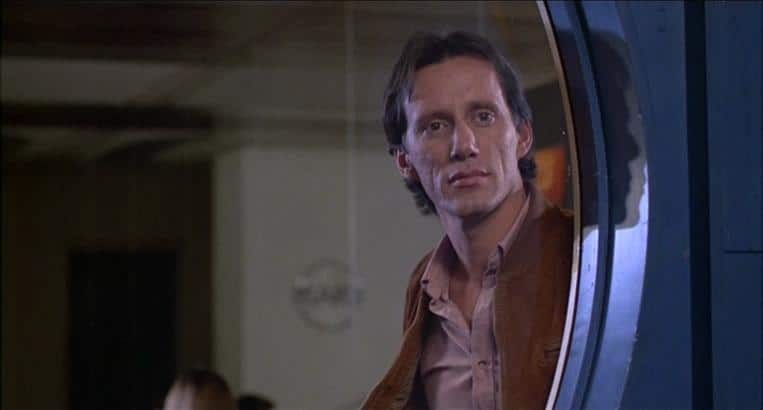 One of James Woods' breakthrough leading roles came in director David Cronenberg's 1983 sci-fi horror movie Videodrome. Woods stars in the film as Max Renn, a cable TV executive who begins to suffer nightmarish hallucinations after watching a mysterious pirate TV signal. Though a box office bomb on release, the film soon garnered a massive cult following on video and is widely regarded a horror classic today.
The film's increasingly bizarre 'body horror' imagery often makes for uncomfortable viewing – and Woods was by all accounts uncomfortable filming such scenes. Woods' co-star Debbie Harry recalled that after a day being glued into a prosthetic device featuring a mock abdominal wound, Woods ranted, "I am not an actor anymore. I'm just the bearer of the slit!" The actor reportedly swore off ever working with such heavy make-up again – although he didn't stick too strictly to that, as he later had to wear ageing make-up for Ghosts of Mississippi.

13. Sylvester Stallone demanded cuts to 1994's The Specialist because Woods was stealing the movie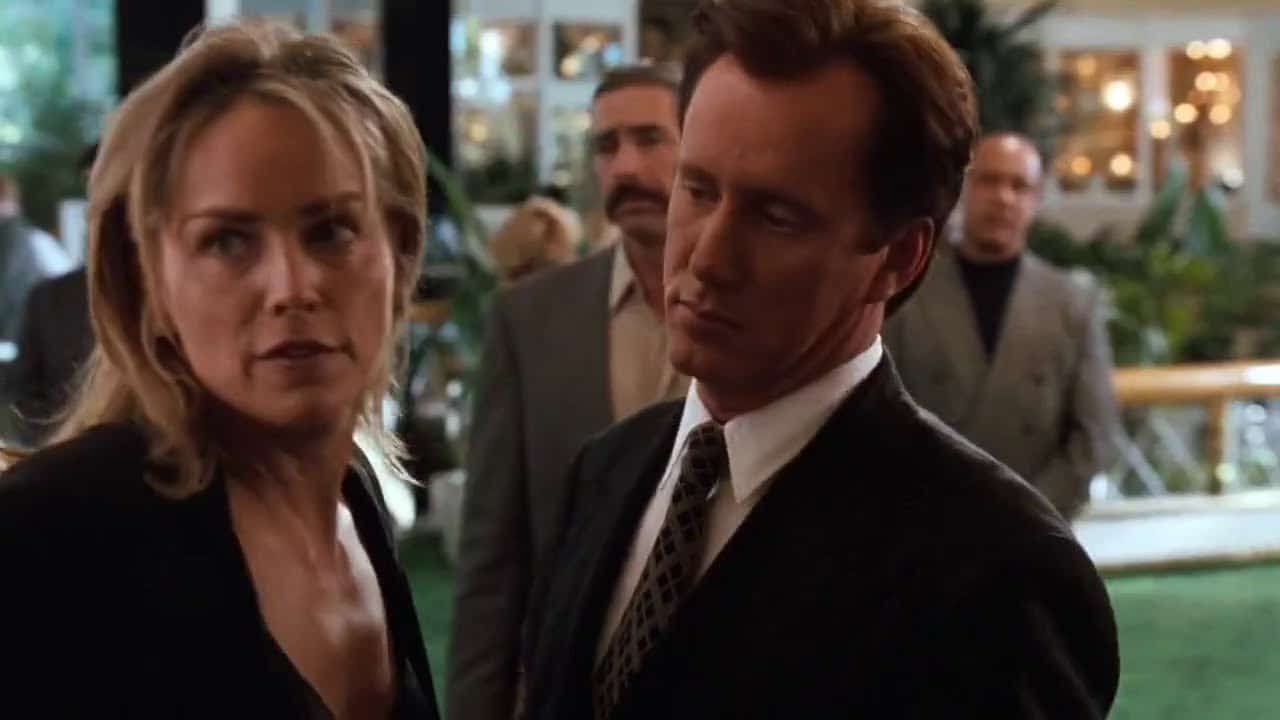 In 1994, Woods took a supporting role in action thriller The Specialist, starring Sylvester Stallone and Sharon Stone. Stallone and Stone were megastars at the time, and the film received a lot of publicity due to their love scenes. However, while The Specialist was a box office success (making over $170 million), critics were almost unanimous in their disdain – except when it came to Woods.
Woods' scenery-chewing performance as bad guy Colonel Ned Trent was widely praised as the highlight of the film. According to some sources, Stallone was also aware that Woods was stealing the movie, as the leading man allegedly demanded that cuts be made to Woods' scenes to de-emphasise his role. It was also alleged that Stallone had taken similar measures on his earlier film Nighthawks, when he feared his co-star Rutger Hauer was hogging the spotlight.

12. He credits his career to Ben and Casey Affleck's father
Credit: Phillip Faraone via Getty Images
Woods got his start as an actor in Boston – the city that also gave us one of today's most prominent acting families, the Afflecks. Famed actors Ben Affleck and Casey Affleck are the sons of Tim Affleck, a member of the Theater Company of Boston. Reportedly, Woods says Affleck Sr. was a major influence on his decision to pursue a career on the stage.
Ben Affleck recalled in 2000, "James Woods told me that my father got him into acting. "[Woods] said, 'I was at M.I.T. and your dad advised me to go for it" – although Tim Affleck doesn't quite remember it that way. The younger Affleck continues, "I called Dad, who said, 'The way I remember it, I told him he should finish college."'

11. Hades is Woods' favourite of his characters – and he's played him more times than any other
Perhaps the best-loved role of James Woods' whole career is that of Hades. Woods voiced the Greek god of the underworld in Disney's 1997 animated movie Hercules. The actor has declared Hades to be his favourite role, and this is reflected in the number of times he has played the role.
As well as the 1997 movie, Woods voiced Hades in 30 episodes of the Hercules TV cartoon and ten episodes of TV series House of Mouse. Woods has also reprised the role in three straight-to-video movies and several video games. Indeed, at the time of writing Woods' last professional credit was voicing Hades in video game Kingdom Hearts III.

10. John Carpenter shot all Vampires scenes twice: once using the script, once where Woods did whatever he liked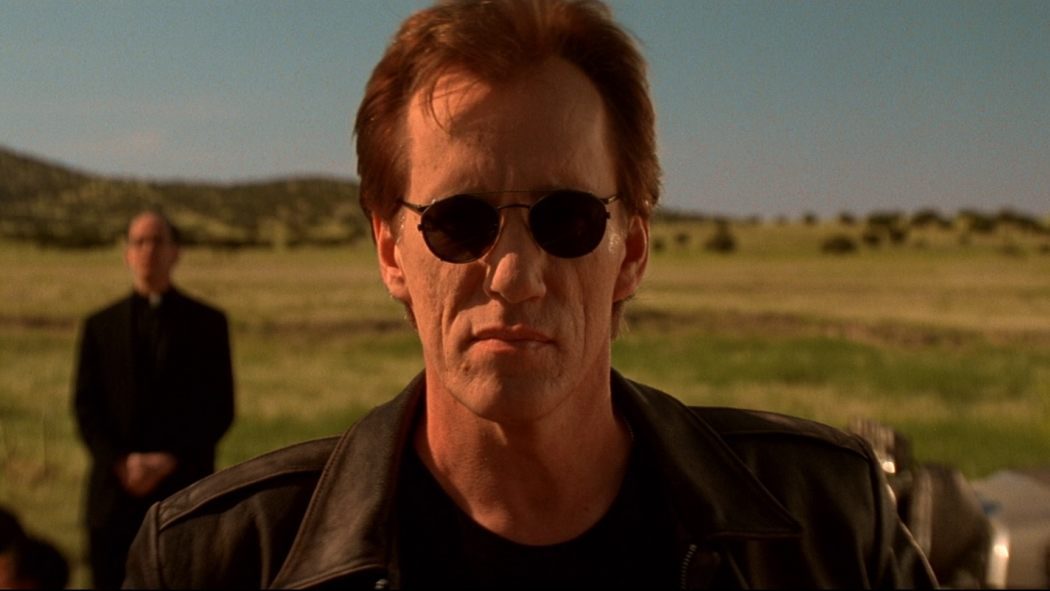 1998 horror movie Vampires marks one of the few times that James Woods has played an action hero role (although anti-hero is probably a more apt label). Director John Carpenter was aware that Woods liked to go off-script, so he made a special arrangement with his leading man. Carpenter and Woods agreed that for all the actor's scenes as vampire hunter Jack Crow, they would shoot two distinct versions.
On the first take, Woods would follow the script word-for-word – but on the second, Carpenter allowed his star to ad-lib as much as he wanted. Happily, the director was delighted with many of Woods' improvisations, and a lot of these wound up in the final film. The bulk of Woods' ad-libs were his darkly comedic one-liners, most of which are a little too vulgar for us to repeat here!

9. He's been nominated for two Oscars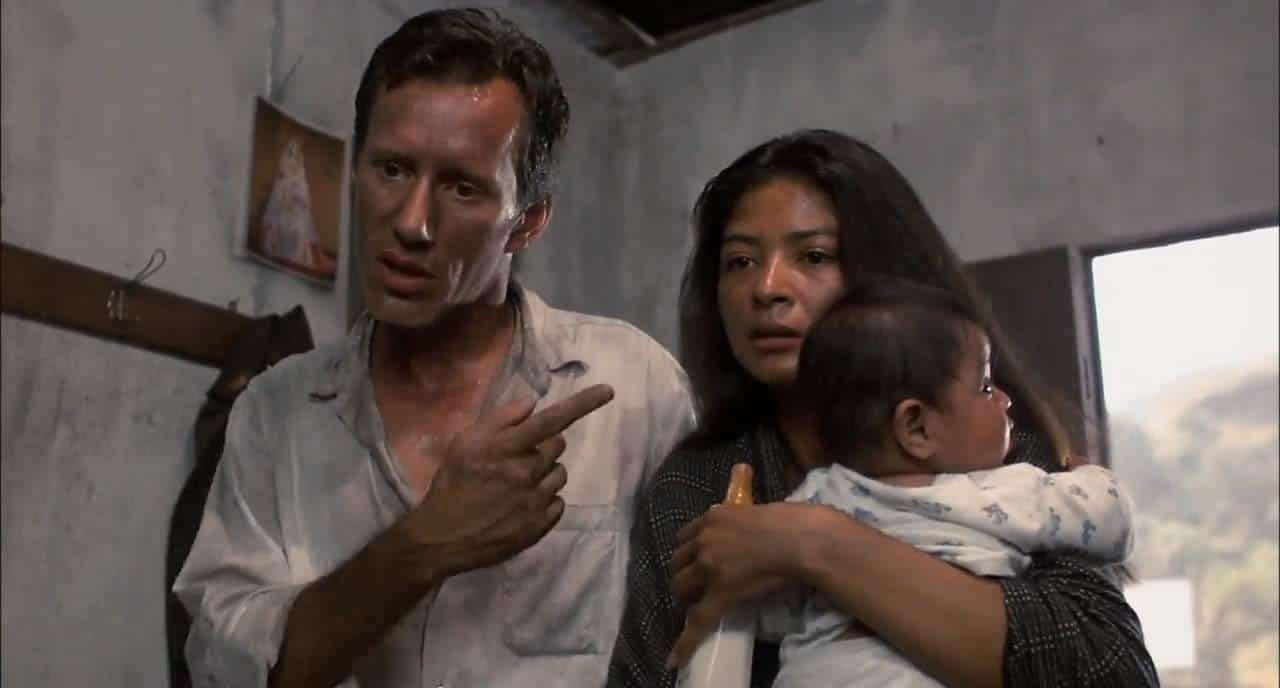 Woods worked extensively in theatre throughout the 1970s whilst also breaking through in film and TV simultaneously. His profile gradually rose as the years went on, until by the 80s he became a prominent, respected leading man in largely mature, sophisticated fare. 1987 saw Woods receive his first Oscar nomination, for Best Actor for Oliver Stone's film Salvador.
Unfortunately for Woods, he lost out on this award to Paul Newman for The Color of Money. Ten years later Woods was Oscar-nominated again, this time as Best Supporting Actor, for Ghosts of Mississippi. Alas, 1997 wasn't a win for Woods either: that Oscar was memorably taken home by Cuba Gooding Jr. for Jerry Maguire.

8. He's been married – and divorced – twice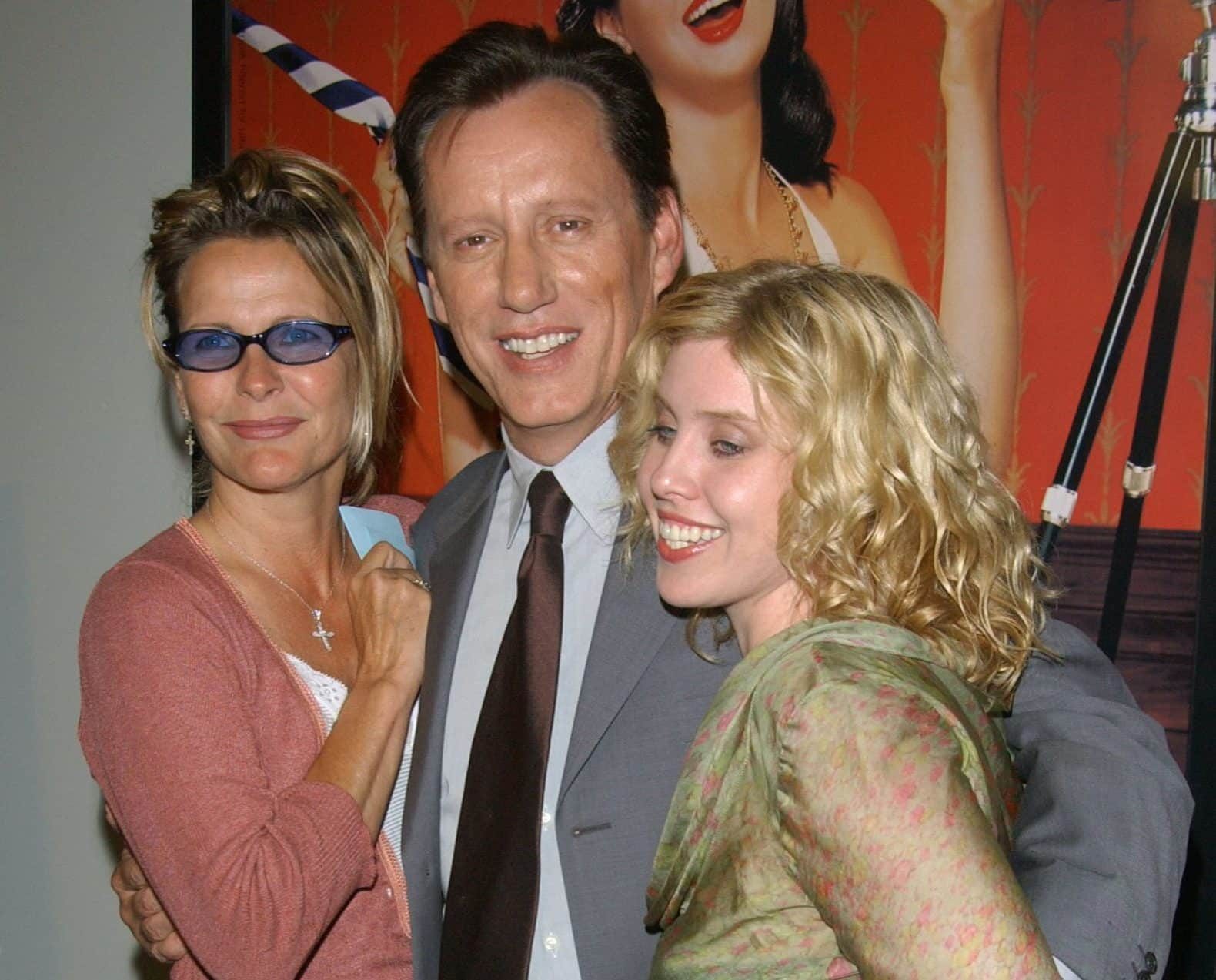 Credit: Sebastian Artz via Getty Images
James Woods was married for the first time in 1980, to costume designer Kathryn Morrison. However, the relationship was not to last, and Woods and Morrison got divorced in 1983. In 1989, the actor was wed a second time to Sarah Owen; but that marriage proved even more short-lived.
Woods and Owen divorced in 1990, a mere four months after walking down the aisle. In the decades since, Woods has never remarried, nor has he ever fathered any children. However, as we've seen, Woods' love life has been the cause of much controversy over the years.

7. He was paid $1 million for four days work on Scary Movie 2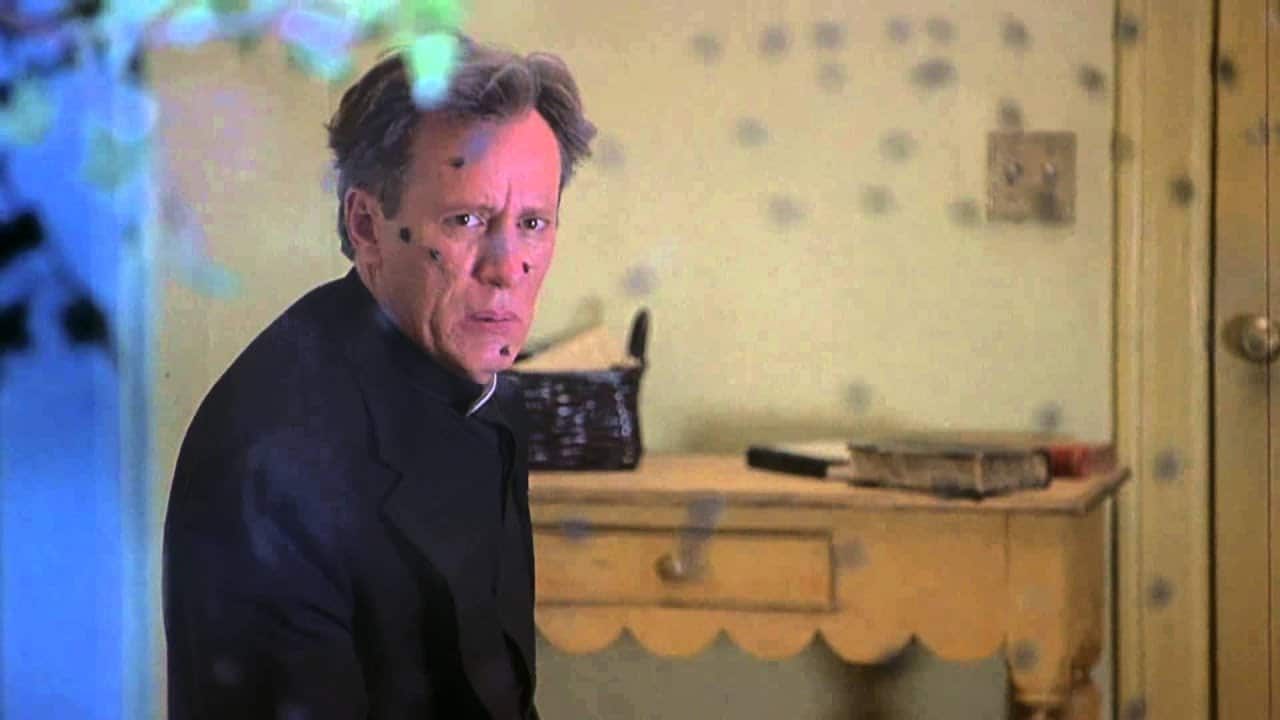 2001 saw Woods make a brief but memorable cameo in the opening scenes of Scary Movie 2. The horror spoof sequel cast Woods as Father McFeely in a parody of The Exorcist, with Natasha Lyonne as the possessed girl. Woods picked up an eye-watering $1 million payday for only four days of work on the popular, though critically reviled comedy.
Intriguingly, Woods was cast very late in the day, as believe it or not the role had originally been poised to go to screen icon Marlon Brando. Brando was also paid $1 million upfront to appear in the film. He then abruptly dropped out at the last minute, but was allowed to keep the money. The filmmakers then approached another legend of yesteryear, Charlton Heston, but when he turned it down the role finally went to Woods.

6. He thinks method actors are "so f****** annoying"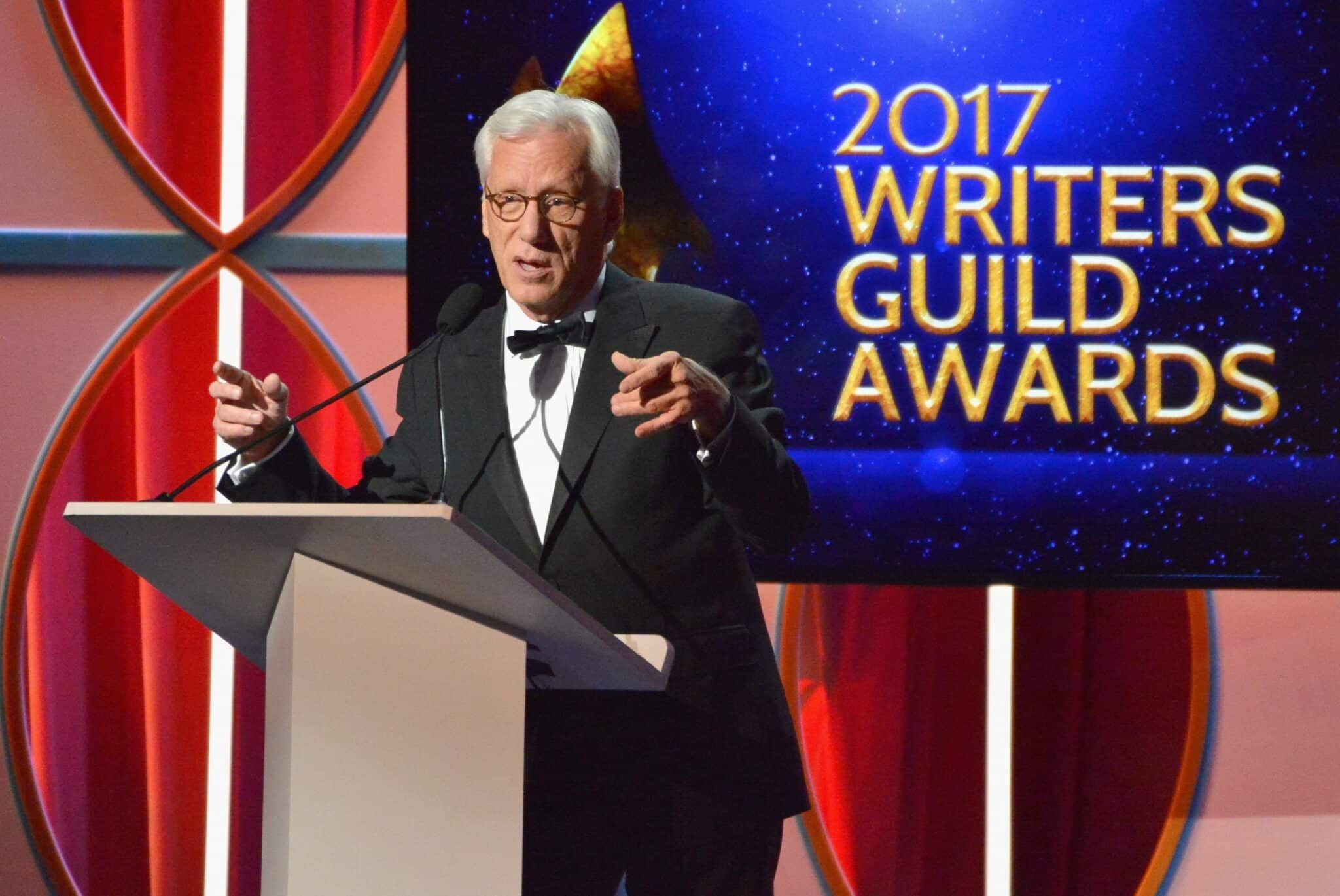 Credit: Charley Gallay via Getty Images for WGAw
In his time, Woods has worked alongside some of the most respected actors out there. Most notably, he's twice shared the screen with the legendary Robert De Niro, in Once Upon a Time in America and Casino. However, while De Niro is a firm believer in the 'method' school acting, Woods is not.
Discussing his approach to acting, Woods says, "If it's a great script and you're working with good people, what's the problem?" The actor explained, "I'm tired of the Actors Studio bulls*** that has ruined movies for 40 years. All these guys running around pretending they're turnips – they're so f****** annoying." Woods himself prefers a more basic, no-nonsense approach: "Just say the lines and get on with it!"

5. He has appeared as himself in both The Simpsons and Family Guy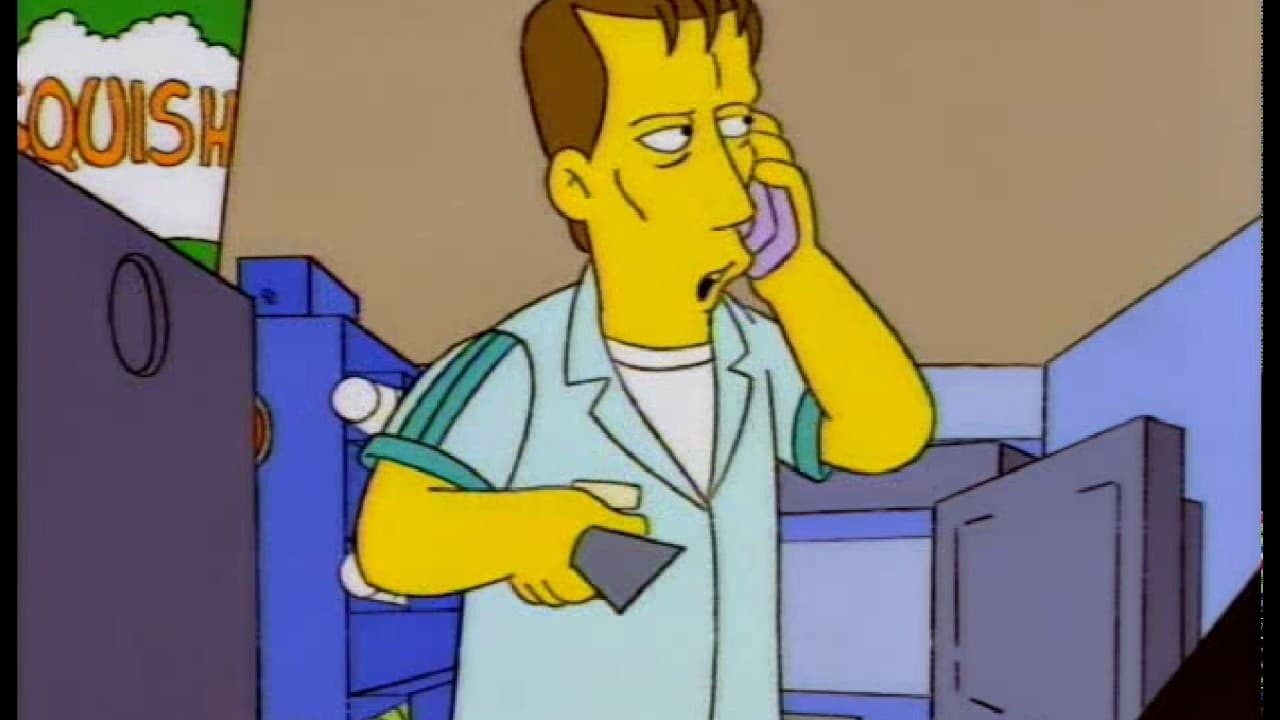 Woods has appeared as a fictionalised version of himself on two of the top-rated animated shows ever: The Simpsons and Family Guy. The actor first lent his vocals to a 1994 Simpsons episode entitled Homer and Apu; this was Woods' first credit as a voice actor. Then, between 2005 and 2016, Woods played himself in eight episodes of Family Guy. The cartoon is set in the state of Rhode Island, which Woods himself calls home, and originally the children of central character Peter Griffin attended James Woods High School.
In more recent years, Family Guy changed the name of the school to Adam West High School, in honour of the late Batman actor who also had a recurring role in the cartoon as an exaggerated version of himself. Whilst Woods has largely fallen out of favour in the film industry, he has lately pursued more work as a voice actor in animation. He lent his vocal talents to Stuart Little 2, played Lex Luthor in the 2016 animated series Justice League Action and has also clocked up a number of credits as Hades, which we'll touch on again later.

4. He's ambidextrous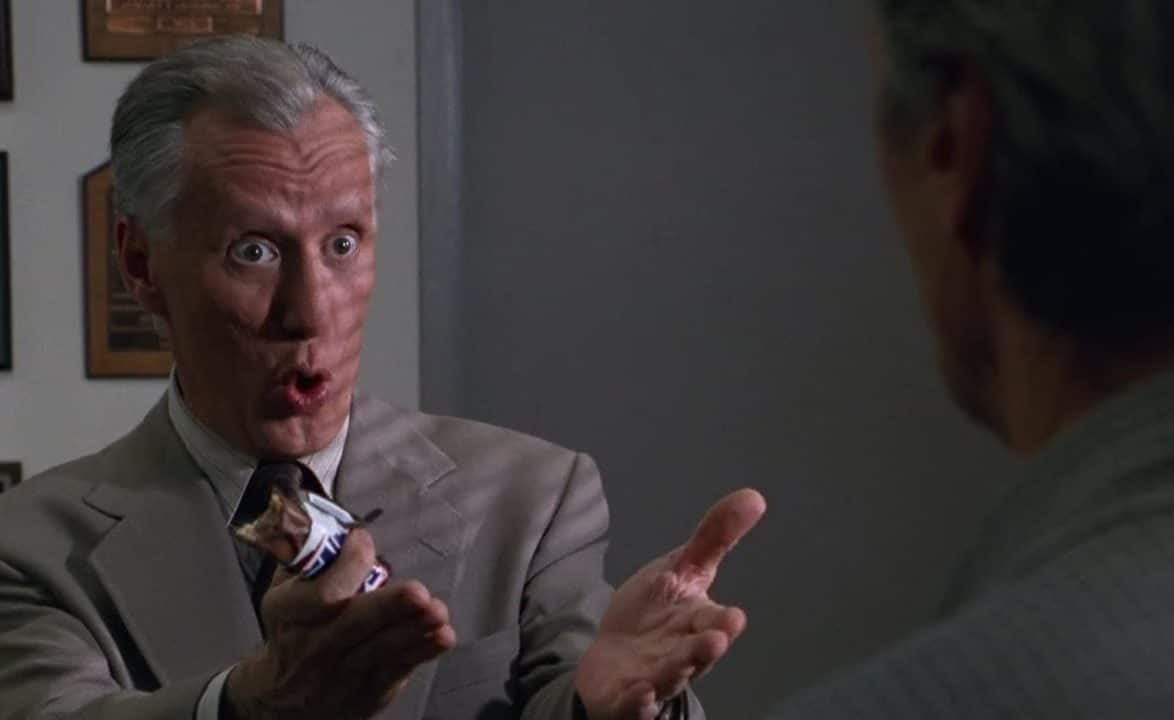 These days, it's very difficult to use the words 'left' and 'right' in relation to James Woods without it coming back to politics. However, the actor has a fairly unusual relationship with both sides of the equation, in a very practical sense. This is because James Woods has the rare, some might say coveted gift of ambidexterity.
Yes, Woods is among the reported 1% of people around the world to be equally adept with the left hand as the right. Woods is said to prefer writing with his right hand but favours his left in most other things. If you watch closely, Woods can be seen demonstrating his ambidexterity on film in 1999's The Virgin Suicides.

3. He blames his fading career on politics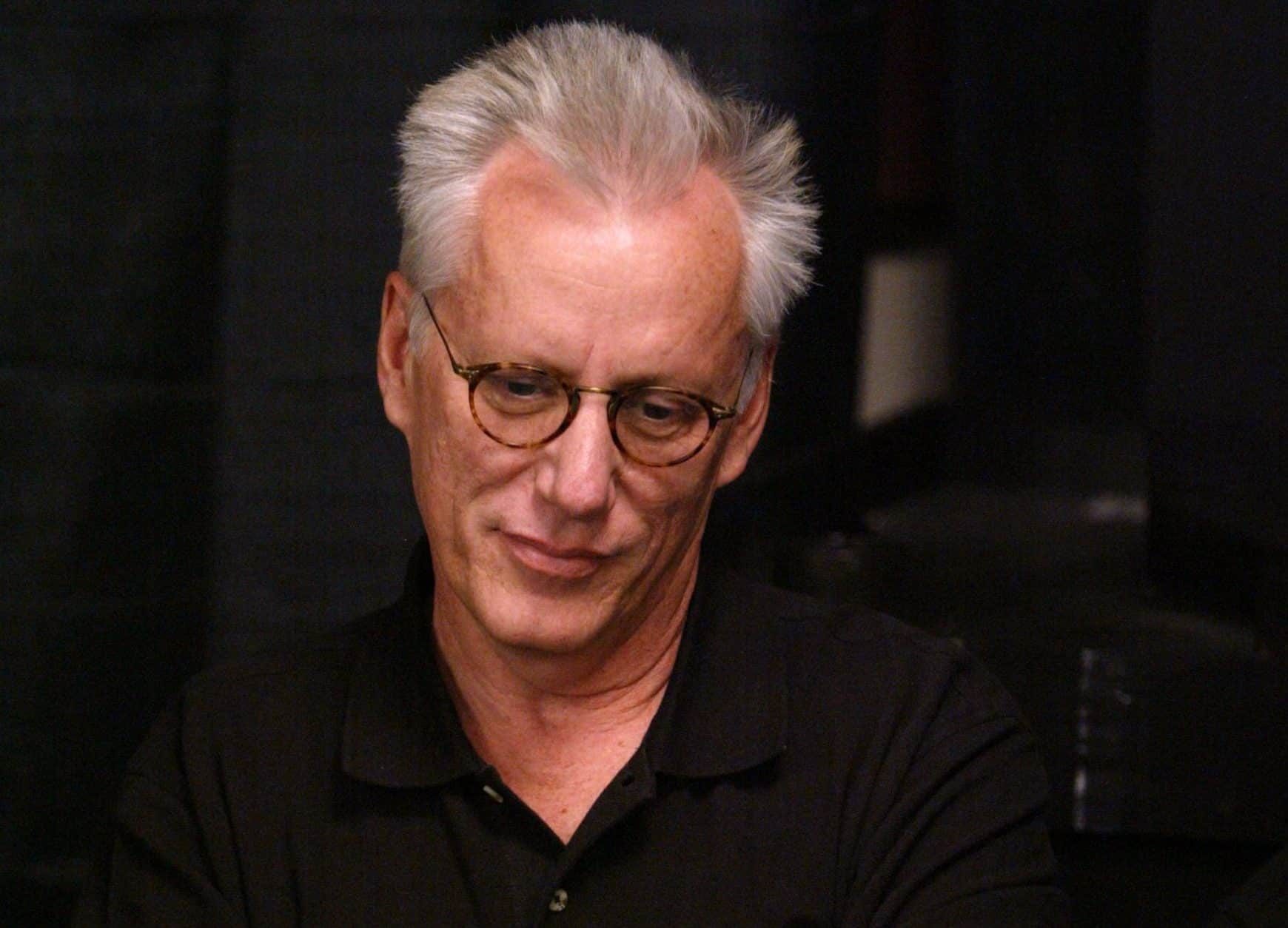 Credit: Frazer Harrison via Getty Images
Woods has long since become something of a persona non grata in the entertainment industry. After being a prominent Hollywood actor in the 80s and 90s, his major film appearances have been rare in recent years. Woods' last major film roles include the 2011 remake of Straw Dogs and 2013 action movie White House Down.
Woods looked to have made a comeback for a time with TV series Shark, but this was cancelled in 2008 after two seasons. Woods blames the fact that his career has faded on his politics, which put him at odds with the typically left-leaning Hollywood. He declared on Twitter in 2013, "I don't expect to work again," although reports that he had officially retired in 2017 were quickly denied.

2. He's an avid poker player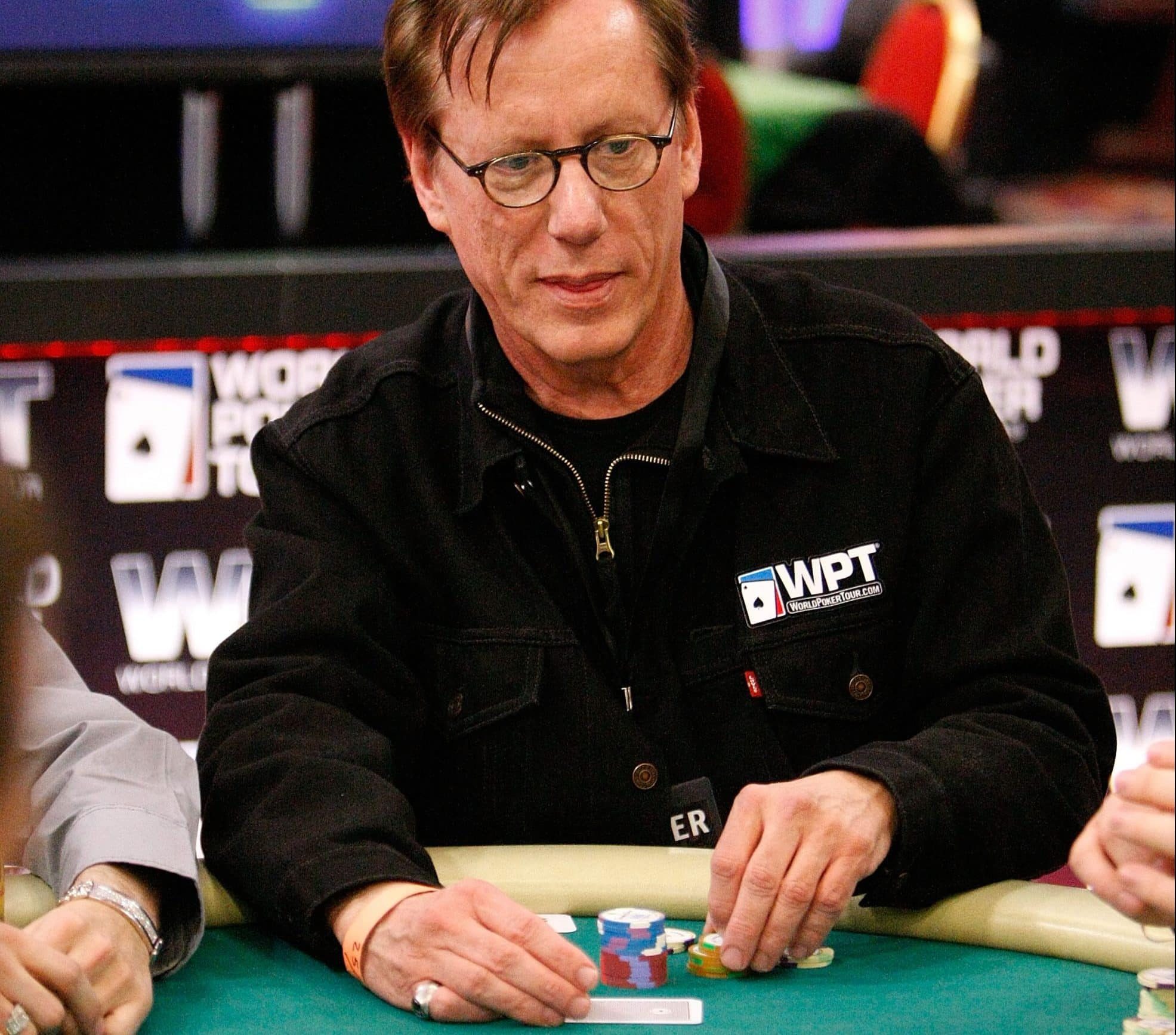 Credit: Michael Buckner via Getty Images
As Woods has increasingly distanced himself from the entertainment industry in recent years, other pursuits have taken precedence. For one thing, a great deal more of Woods' time has been taken up with playing poker. The actor first took up the card game in 2003 and found he had a knack for it.
Woods has played in many high-stakes tournaments since, in one instance walking away with winnings of $21,000. Of choosing the game over taking acting jobs, Woods states, "I just enjoy playing poker and I really don't need to work." The actor explains, "I really like poker players. They are really decent people and I like being around them."

1. His future-themed science documentary series was cancelled after just six episodes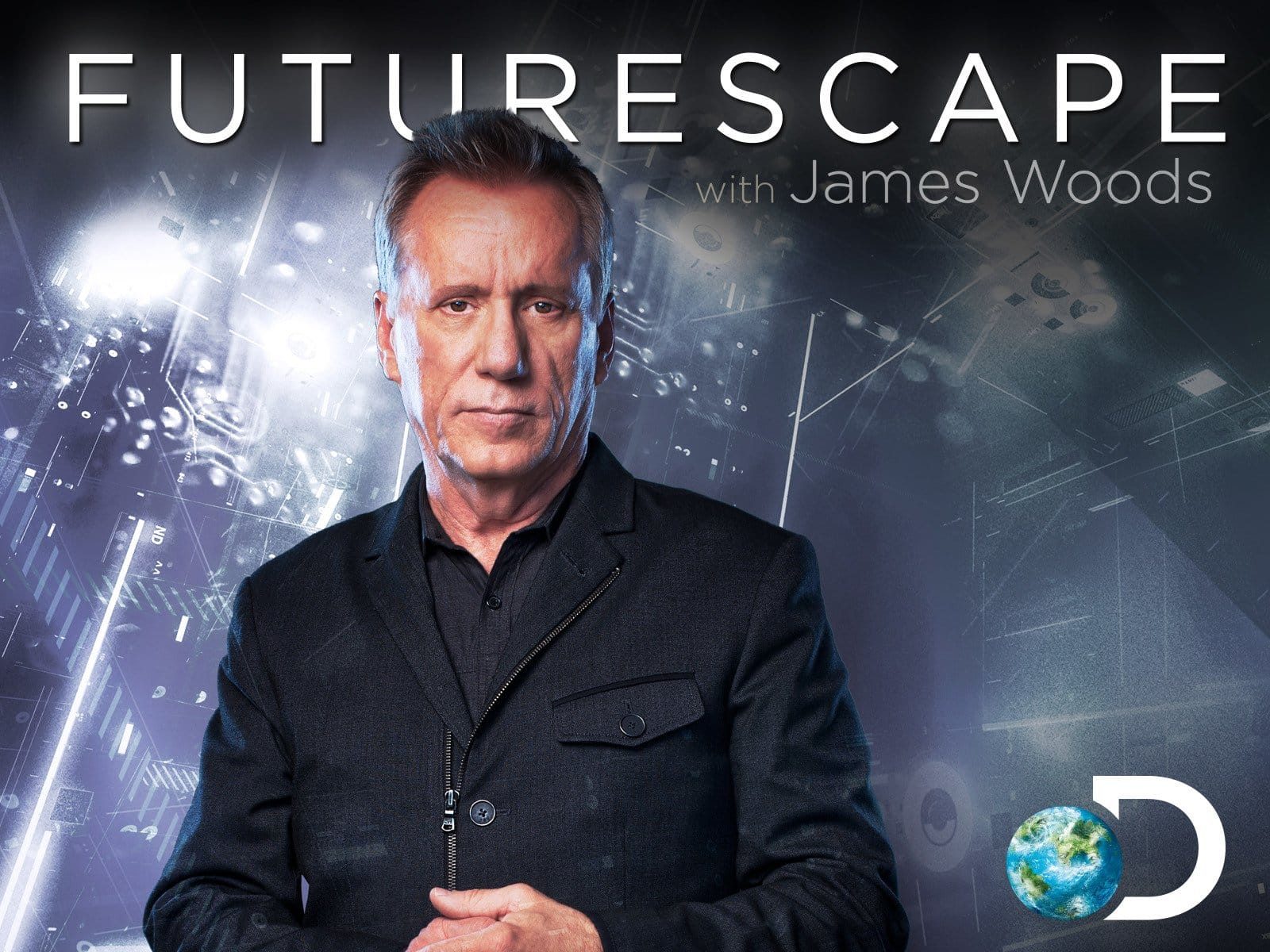 In 2013, Woods was the host and executive producer of TV series Futurescape with James Woods. An original production of The Discovery Channel, the documentary series explored the possibilities of science fiction becoming reality. Episodes dealt with such matters as artificial intelligence, telepathy, life extension and colonising other worlds.
Woods says he was drawn to the series by his long-standing interest in science, which he had initially studied. When the series began, the actor told The Hollywood Reporter, "I'm hoping I could continue doing it the rest of my life" – but in the end only six episodes were made.