The growth of coffee shop chains all over the USA and Europe is unmissable and vast in scale. It seems that every corner now has a Starbucks, Costa or some other coffee chain. During the hustle bustle of the morning or lunchtime rush, the staff often write the name of the customer on the cup so they don't get mixed up.
Advertisement
-
Whether it is on purpose or by accident, these names can be misheard or misspelled leaving some pretty funny results. Here are some of our favourites.
1. Chad became "Shat"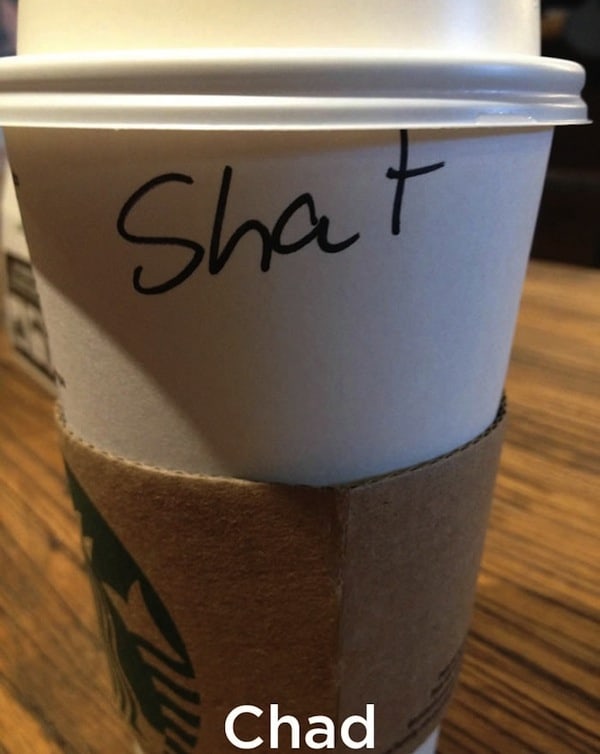 2. Kris and Iris became "Krish and Irish". Maybe they had a lisp or something.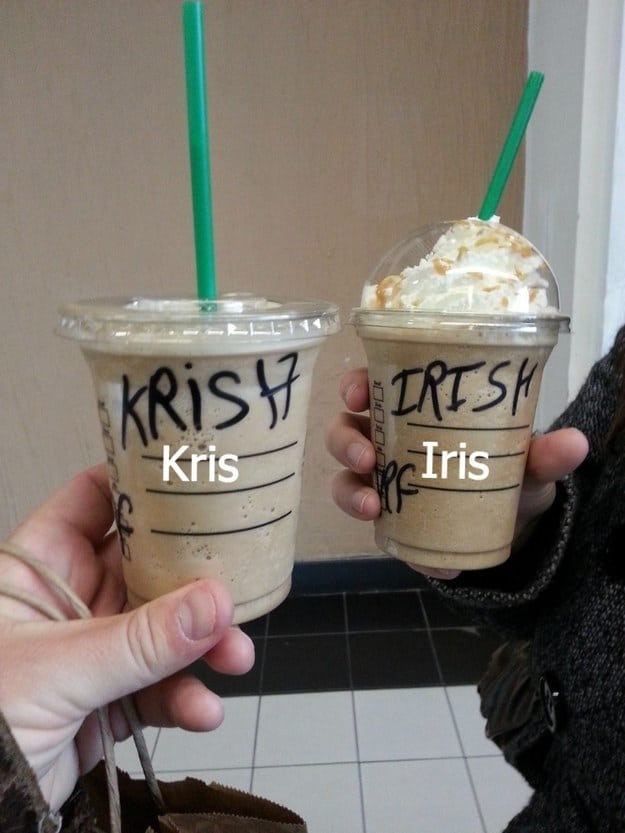 3. "Toilot"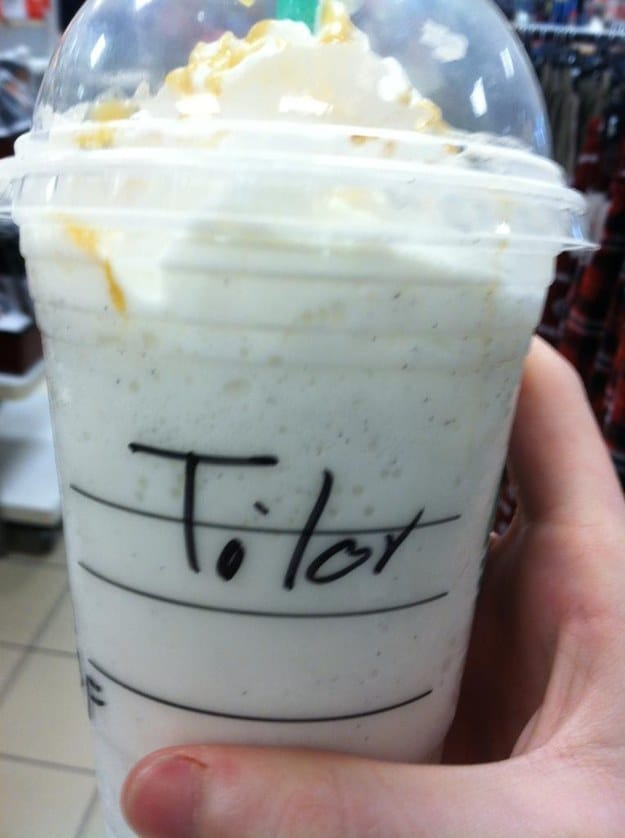 4. Laurie became "Rory"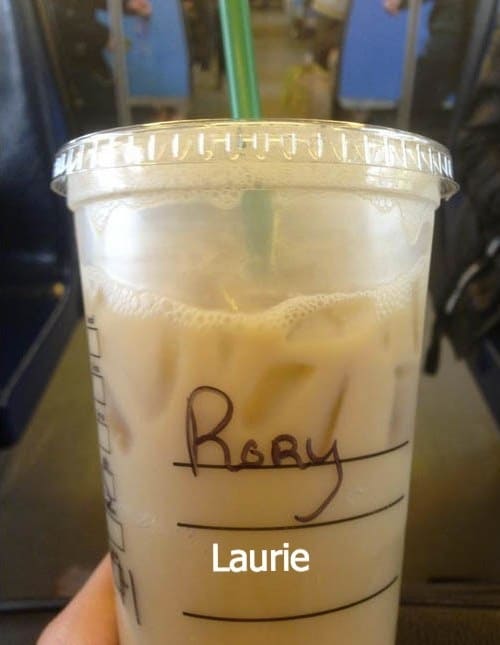 5. Monica became "Jaunica"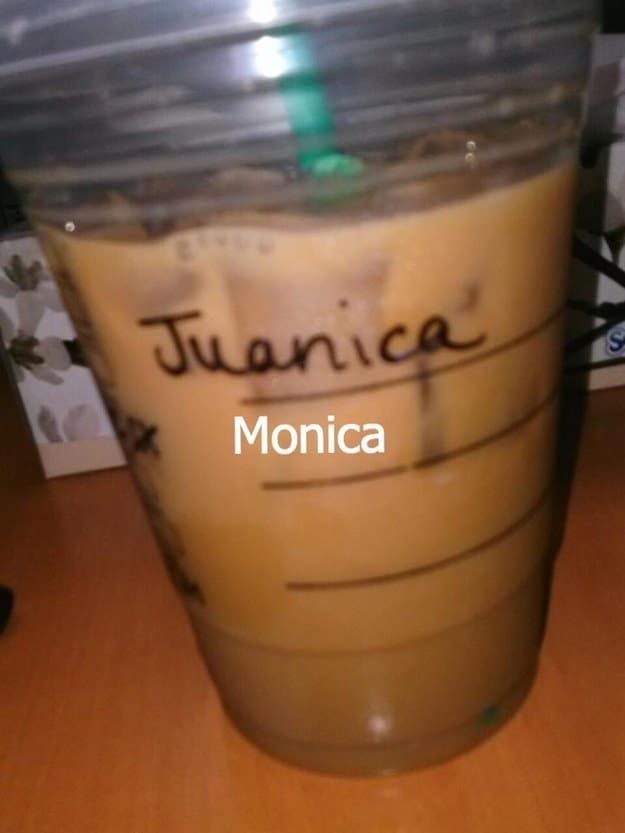 Advertisement
6. Andres became "Undress". Wonder what was on the servers mind?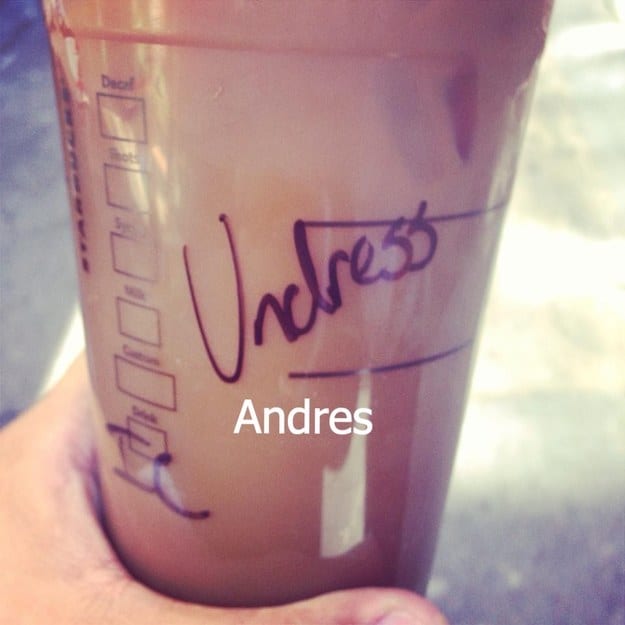 7. Barbara became "Marbara"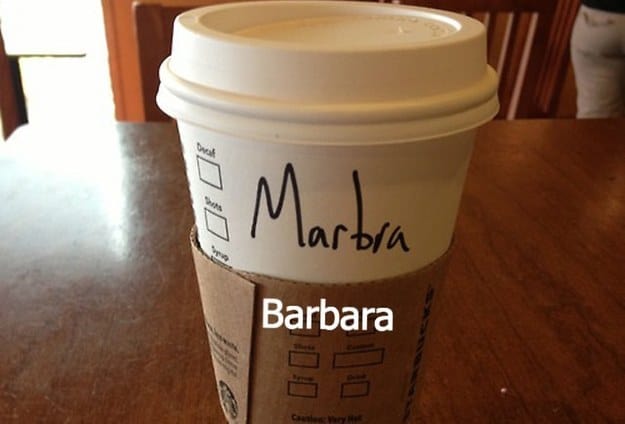 8. Andie turned into an "Auntie"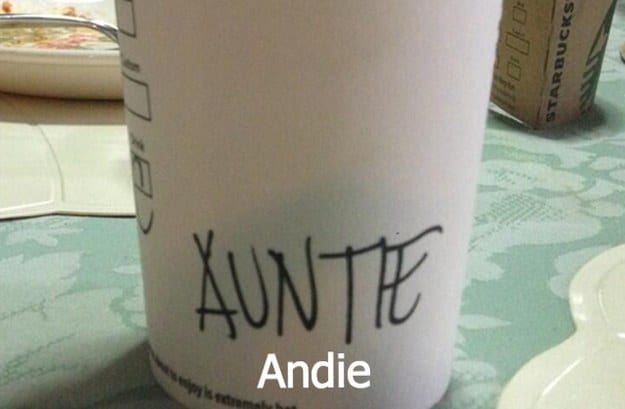 9. Dylan became "Dealing"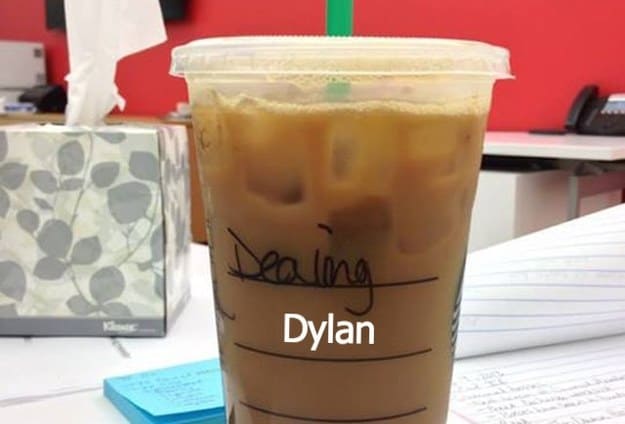 -
10. Emma became "Nemo". I mean how can you get that so wrong?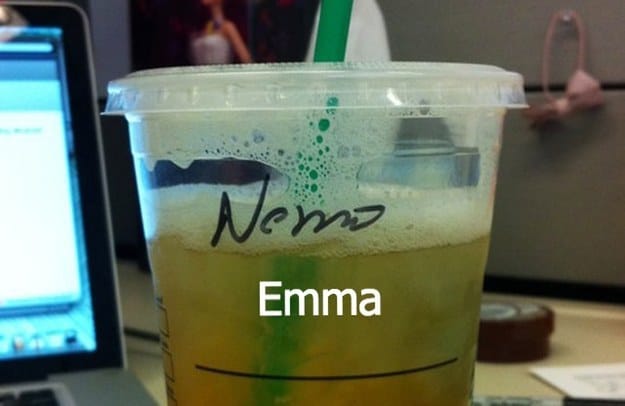 11. Erin or "Air Inn"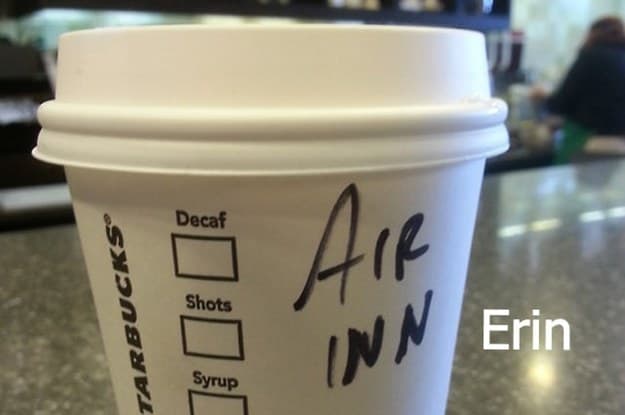 12. Ingrid became very "Angry"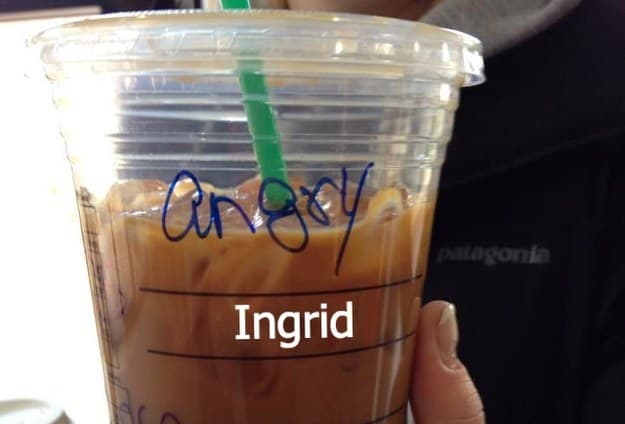 13. Yvonne and Caitlin became "Evan and Kitten". I guess we can forgive the misspelling of Yvonne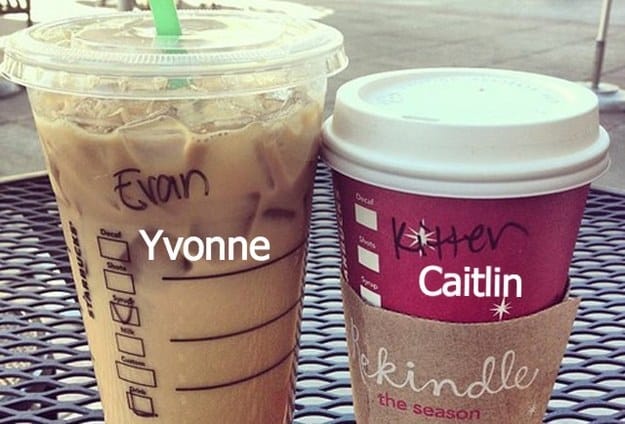 Advertisement
14. Michelle became a "Misslie"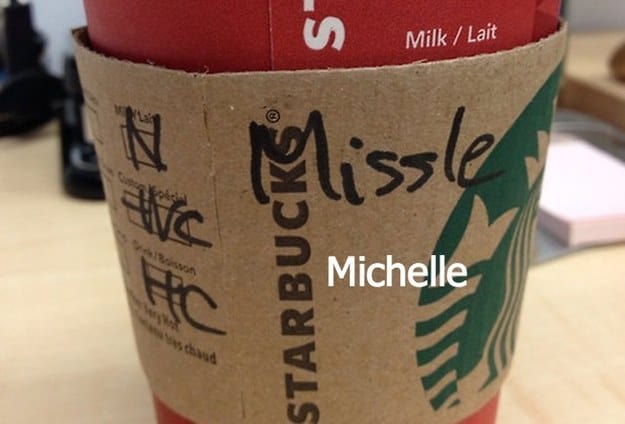 15. Madeline turns into 3 words "Mad-Ah-Lynn"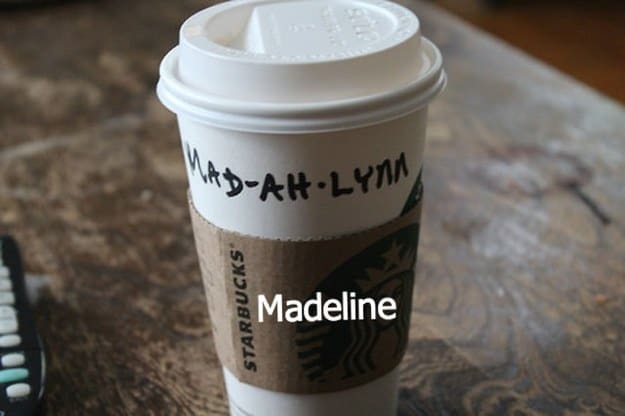 16. Ian became "Enian"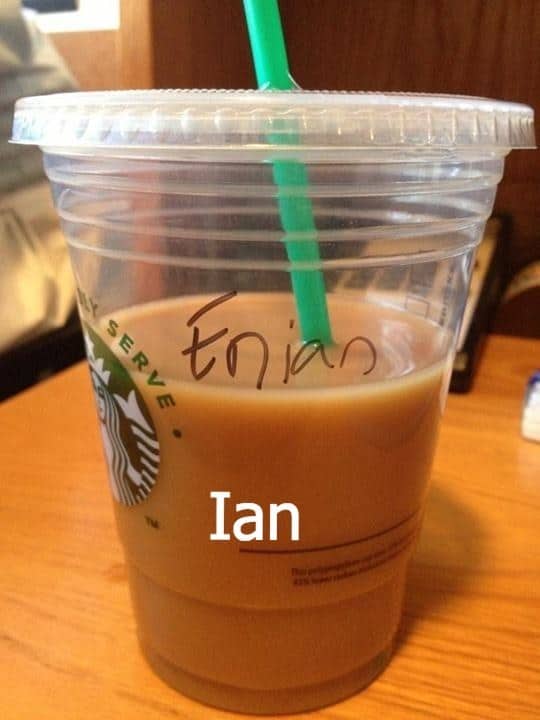 17. An easier way to write Ian – "E.N."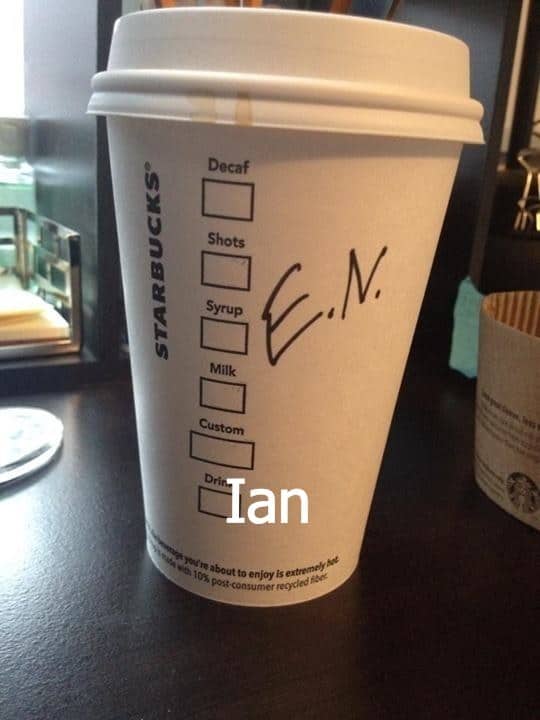 18. Emily became "Gimli"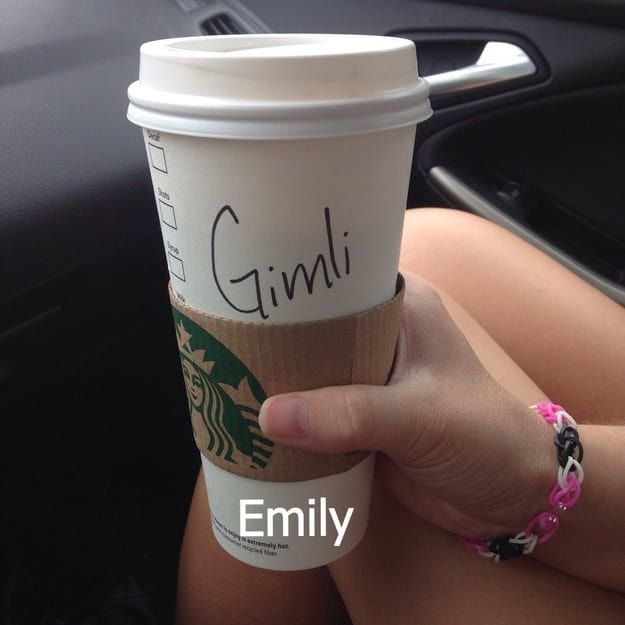 19. Cline became "C*nt"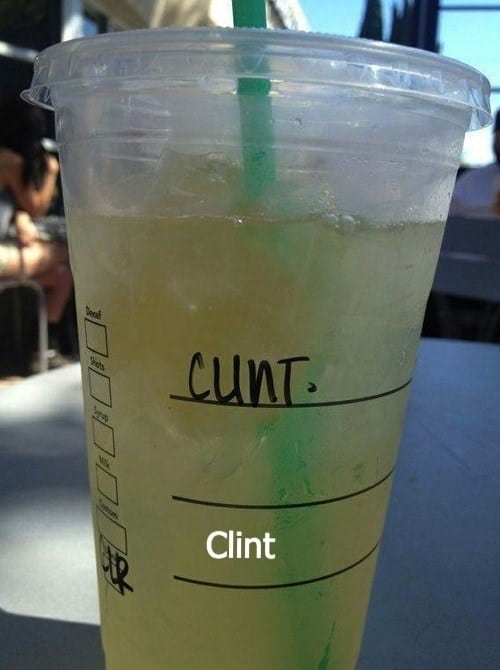 20. Chad became "Shat"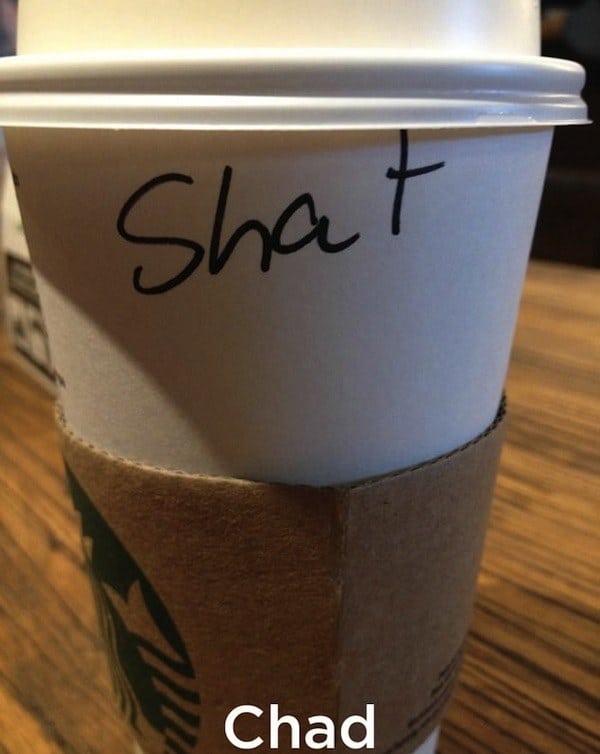 21. Ann-Louise became "Anus"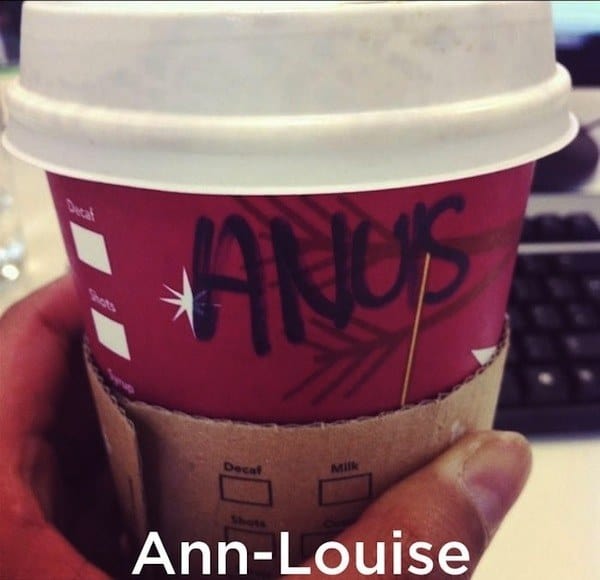 Advertisement
22. And Cass became "Cats"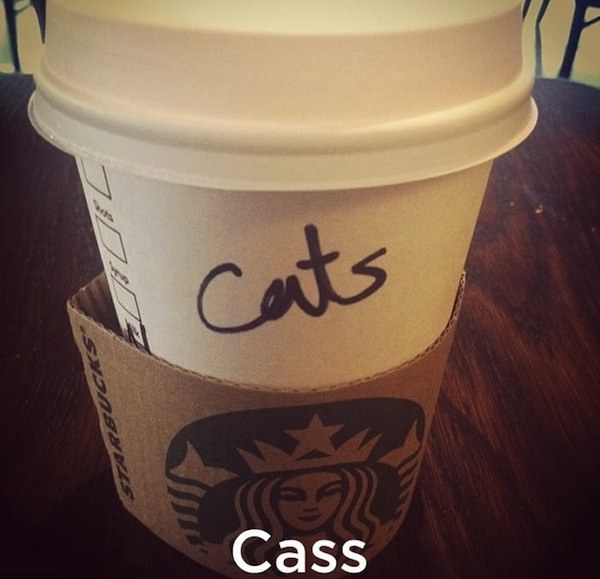 23. Verginia became a "Vagina"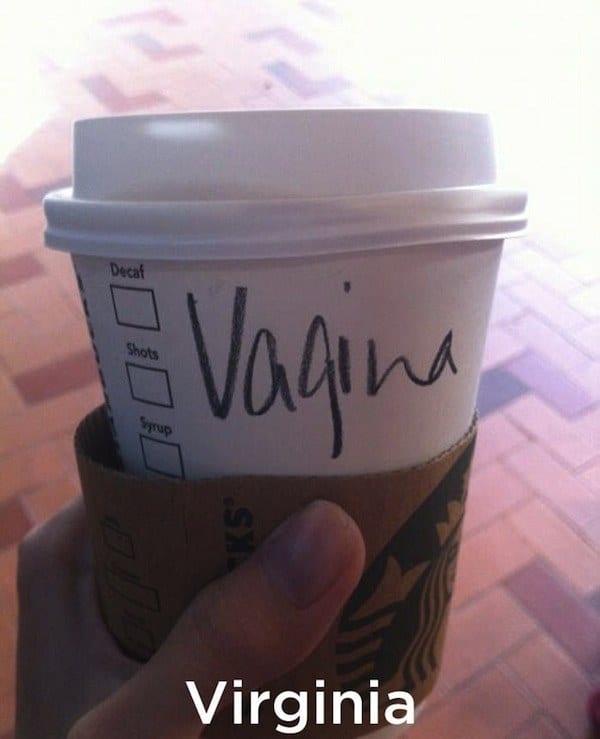 24. Finally Jude became a "Jew"