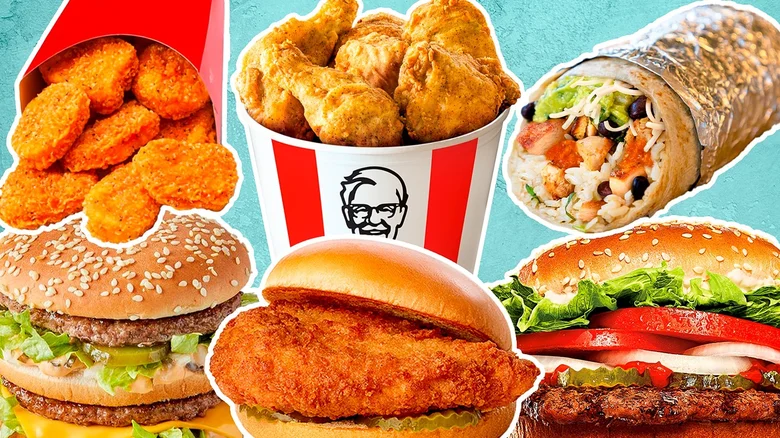 StatisMedia via Shuttershock
Everyone has their favorite fast-food chain that when it arrives at your door, is just like a warm hug from a friend; except it's you, alone in your apartment, in your sweatpants. It may be hard to hear, but your favorite brand of comfort food may be facing financial difficulties and about to walk out of your life forever…
Did someone say sandwiches?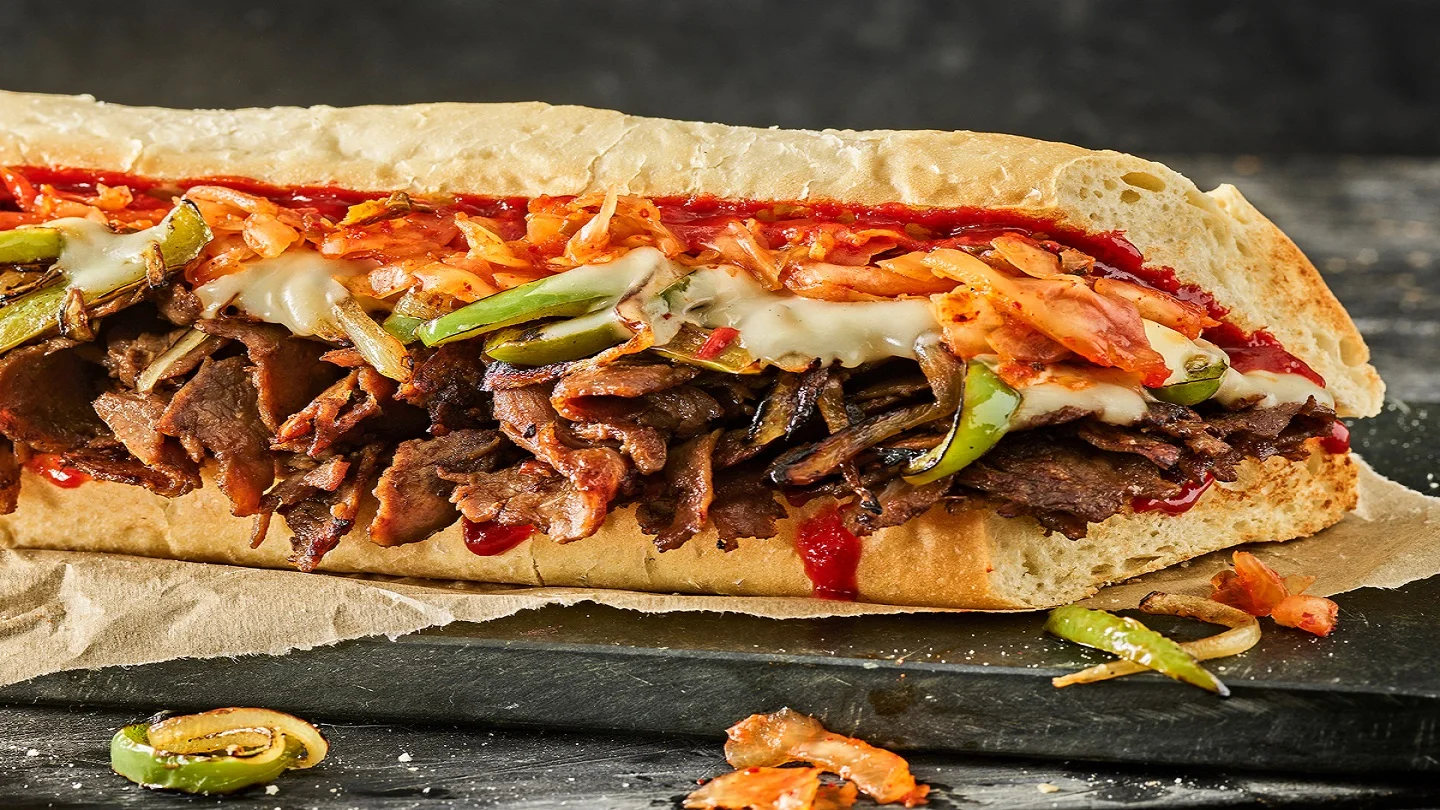 Quiznos via BusinessWire
If you want a tasty toasted sub, look no further than Quiznos. Founded in 1981, Quiznos quickly gained population across the US and has over 359 stores worldwide – with 183 being international. All that being said, their subs could be in troubled waters… They are the second most popular sandwich shop, but second is a dangerous place to be.
Quiznos could be in trouble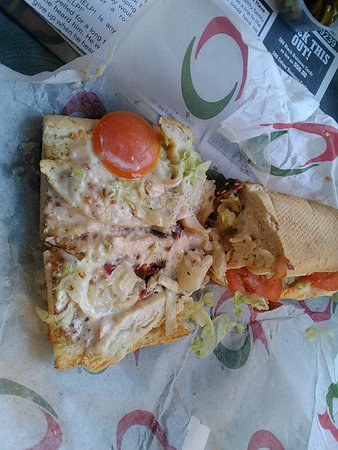 Captain via TripAdvisor
Second to who, you might ask? Although you've probably already guessed. Here's a clue, "cheese and toasted?" That's right, it's Subway. According to reports, Quiznos only made $15,000 profit in 2021. Whereas, Subway made a whopping $9.4 billion in the US. Quiznos could soon be no more.
Sbarro does legendary pizza slices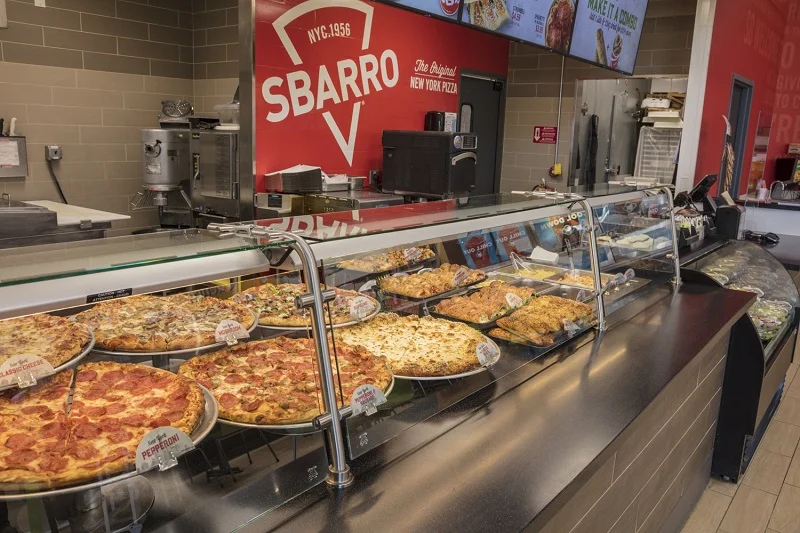 Sbarro via PRNewswire.
NY style pizza, Chicago style pizza and even Stromboli – what's not to like? Sbarro is the place to be if you want authentic pizza and compared to other chains, they have a pretty good price point for their top ingredients that make chains like Domino's hang their non-Italian heads.
But is facing financial difficulties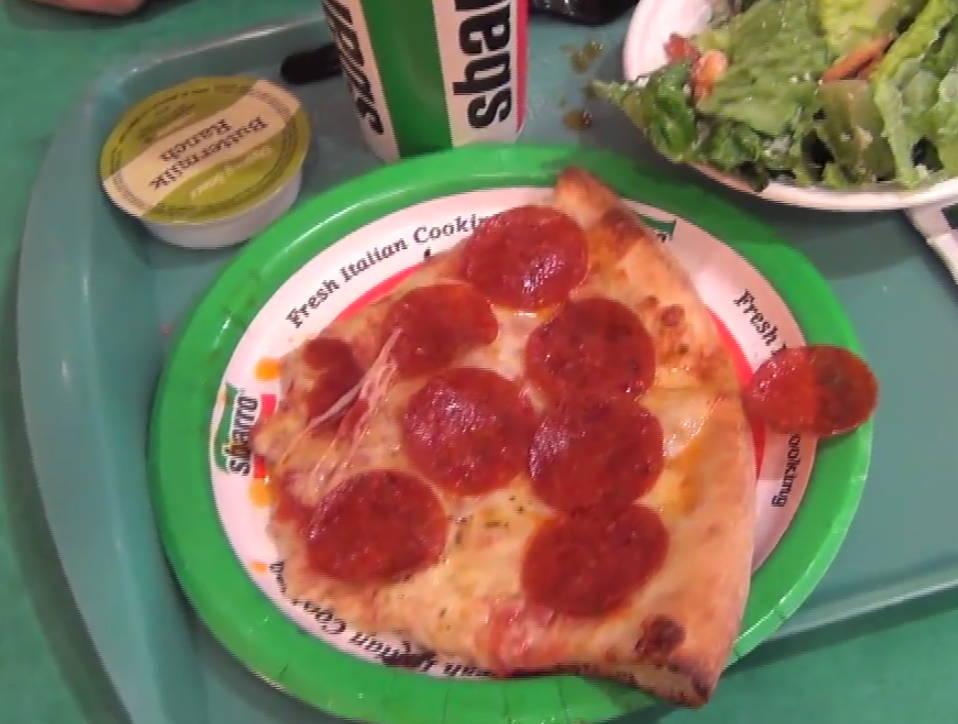 Tripadvisor via ThoughtCatalog
However, Sbarro could be closing its doors soon. In 2014, they filed for bankruptcy for the fourth time in three years. In 2022 and 2023 they opened a record number of 100 new stores; but with their unsteady past, who knows what way the tables will turn in a few years – either way, the table better have pizza on it.
Anyone want to grab a Papa Murphy's?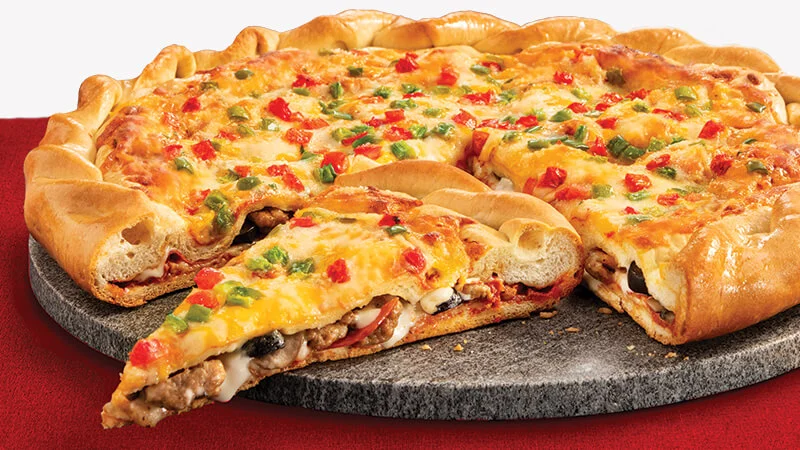 Screenshot via Papa Murphy's
Papa Murphy's is a take-and-bake pizza chain known for offering fresh, customizable pizza creations that customers can take home and bake in their own ovens. The unique aspect of Papa Murphy's is that the pizzas are prepared on-site but not baked. Instead, customers can bake the pizzas at their convenience, ensuring a hot and fresh pizza experience.
Well you better grab it quick…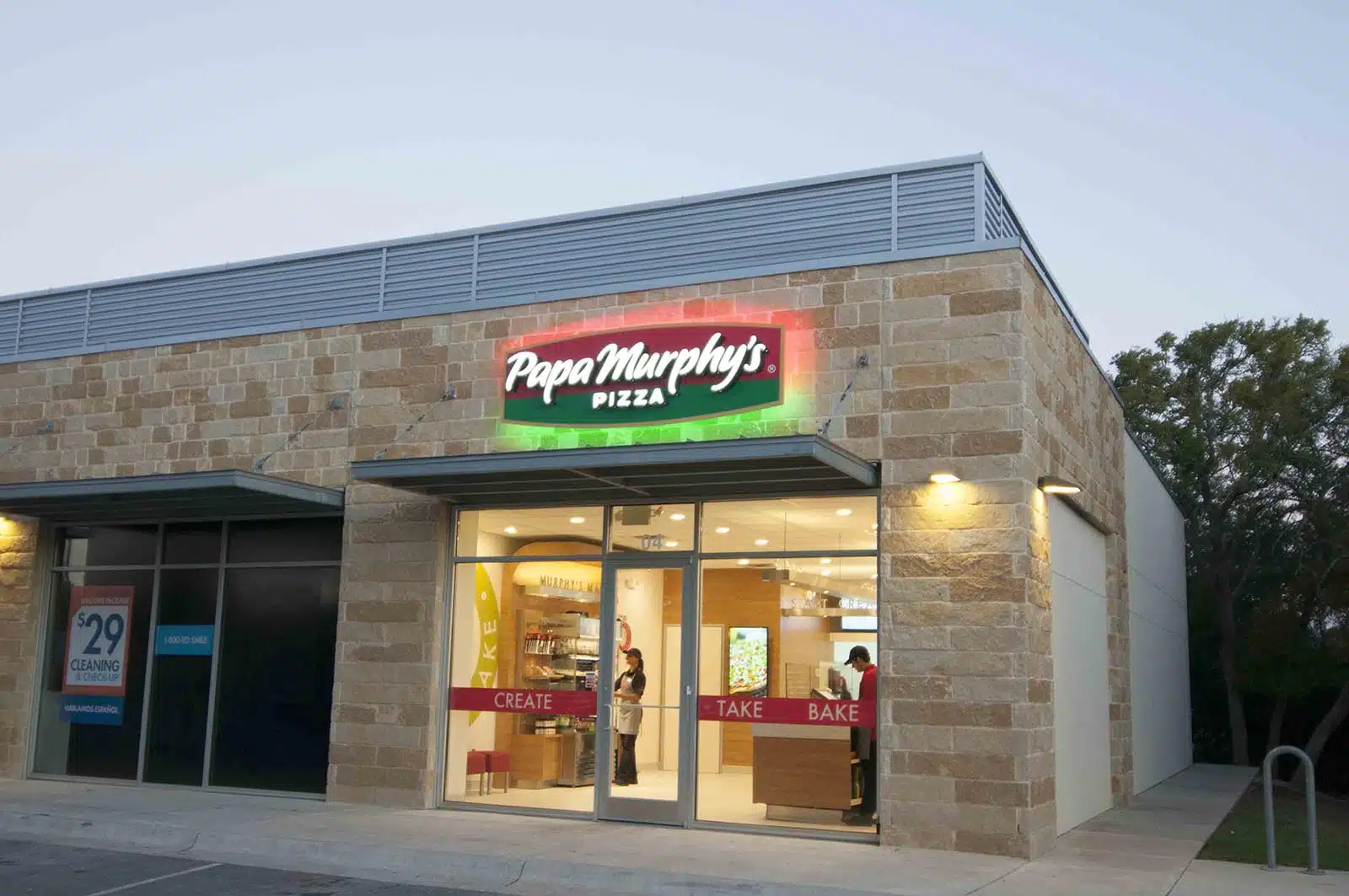 Remi via SharpSheets
However, with the way pizza delivery has changed in the past decade, Papa Murphy's could be in trouble. This used to be the best way to ensure you were getting fresh, hot pizza, but now, pizza can be on your doorstep while it's still piping hot with a number of authentic and fresh ingredients.
Square burger anyone?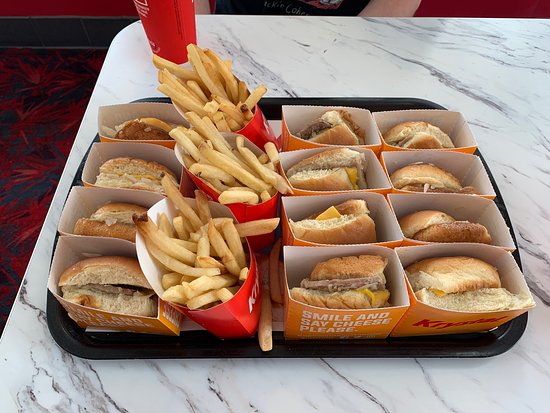 BigJohn55 via Tripadvisor
Krystal is a fast-food chain known for its small, square-shaped sliders, which are similar to miniature burgers. Founded in the Southern United States, Krystal has a history dating back to the 1930s and has become an iconic part of the fast-food landscape in certain regions. They even use 'onion steam' to add flavor into their patties.
Krystal could be in trouble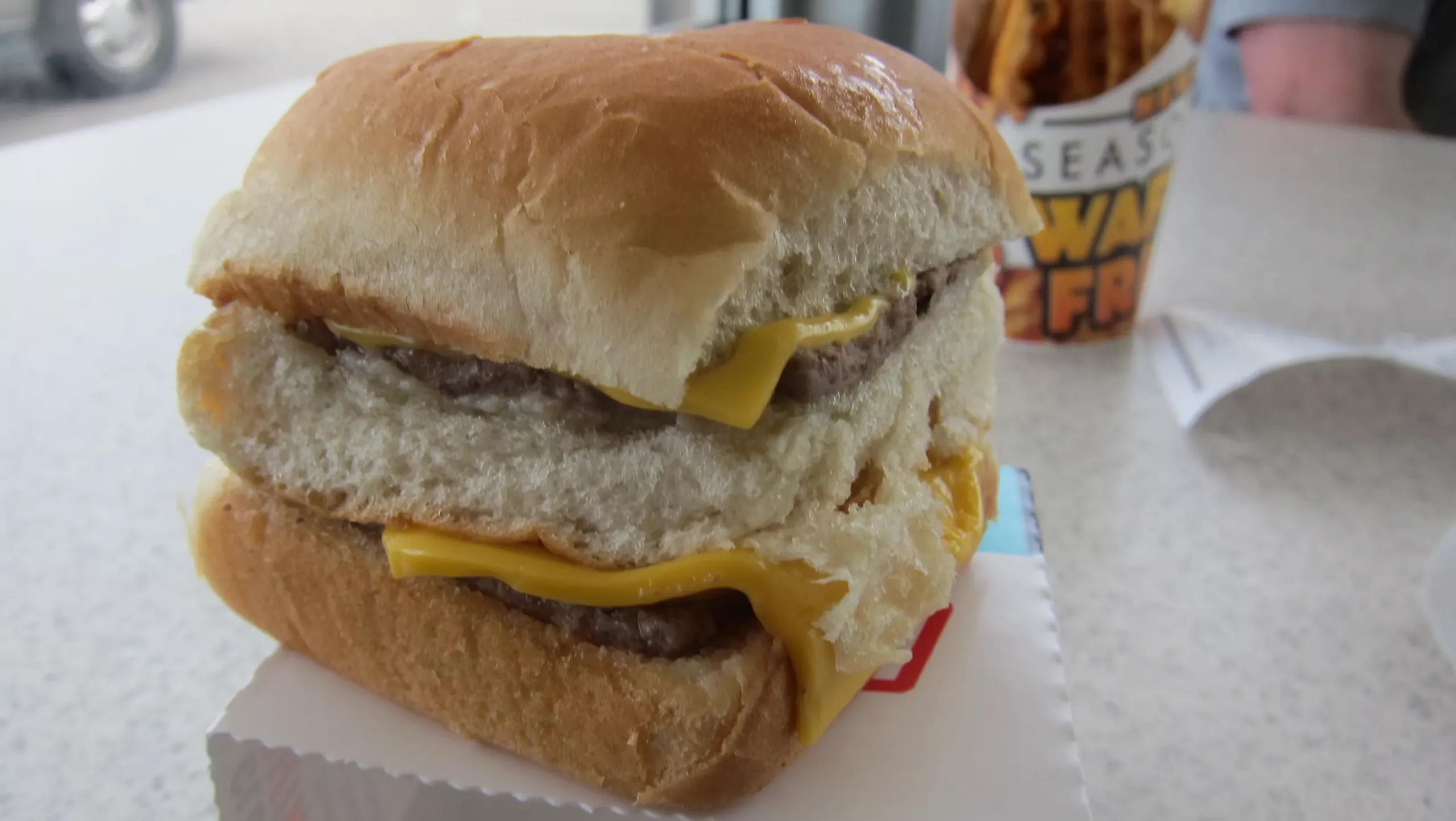 Larry Olmsted via USA Today
Although their burgers are good, they are finding it hard to compete with other chains and, in 2021, the Georgia-based restaurant chain known for tiny hamburgers and late-night service across the Southeast, filed for bankruptcy. If they're losing money serving tiny burgers, imagine the difficulty they'd be in if they served proper portions.
Church's Chicken is an old favorite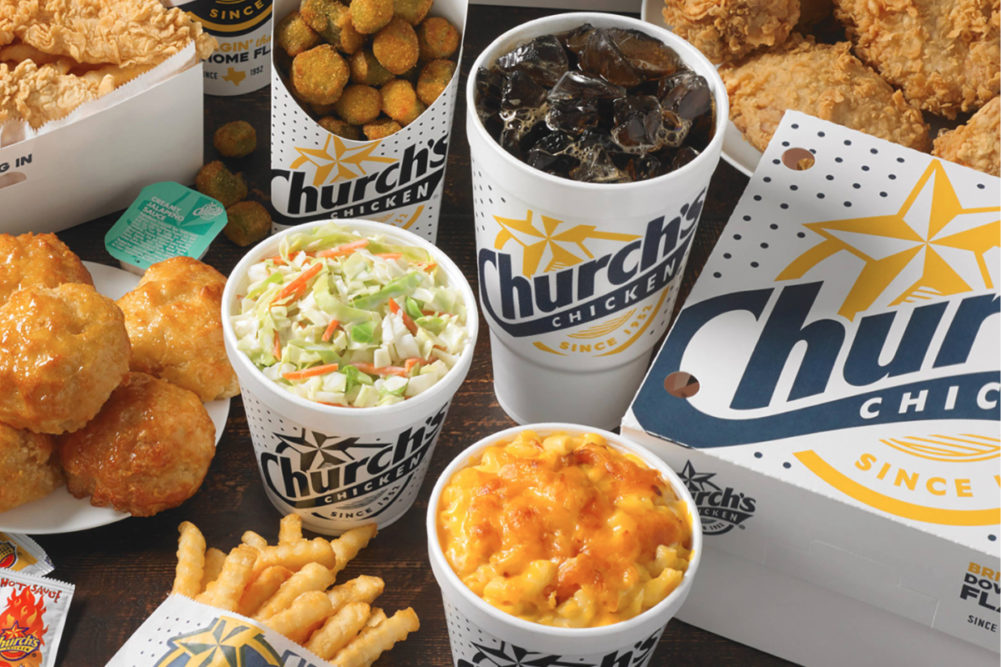 Church's Chicken by Food Business Network
Church's Chicken is a fast-food chain known for its fried chicken and Southern-inspired menu offerings. The chain's menu features a variety of fried chicken items, sides, and biscuits, all influenced by Southern comfort food flavors. While Church's Chicken has a strong presence in the United States, it also has international locations in various countries.
But they have been facing financial difficulties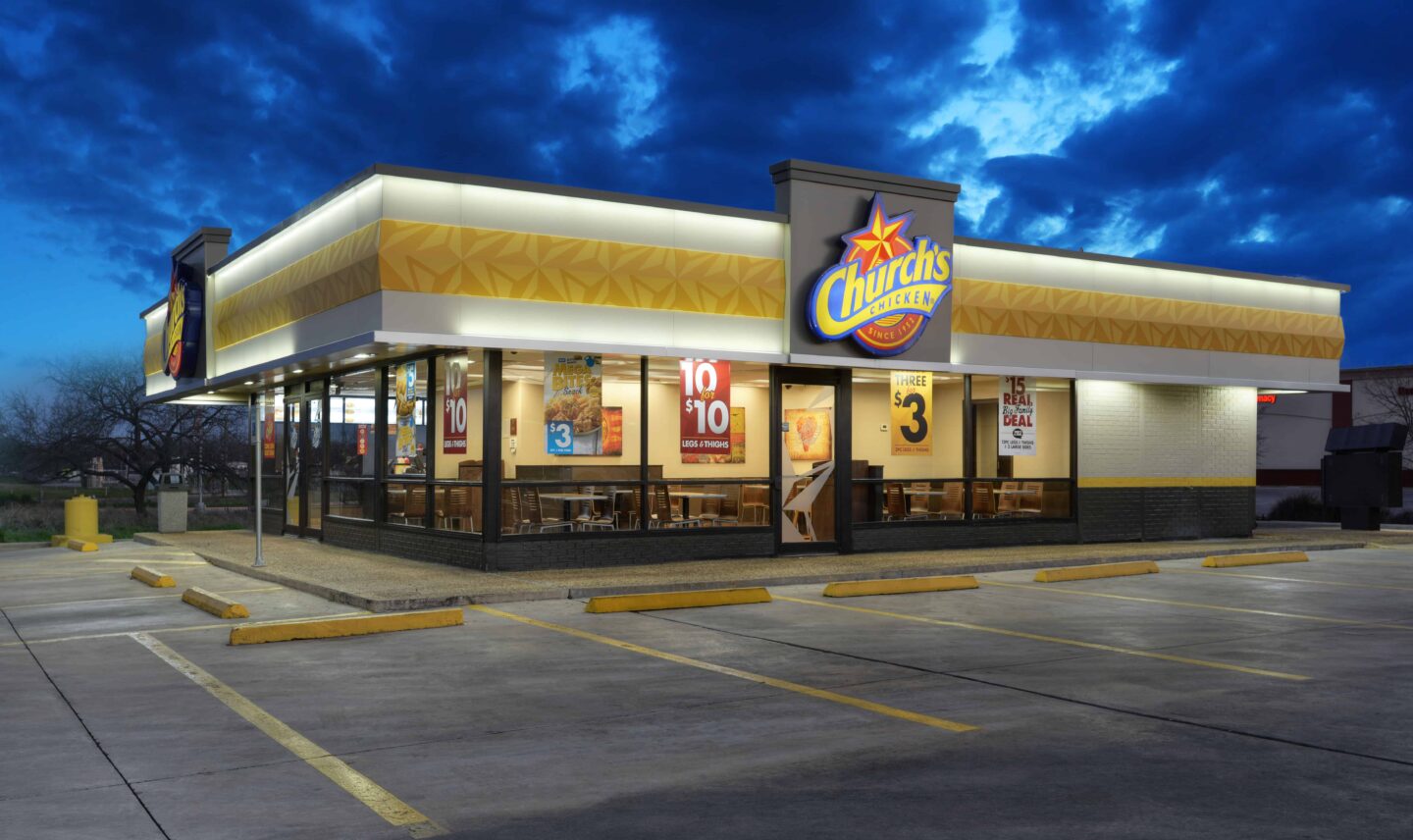 Church's Chicken via Wolfoffranchises
During the pandemic, when no one had anything better to do than eat fried chicken in their sweatpants, other fast food chains like KFC and Chick-Fil-A made a lot of profit. However, Church's Chicken continued to struggle and actually lost 10% of their revenue. Grab a Church's while you still can.
Jack In The Box is a fast food staple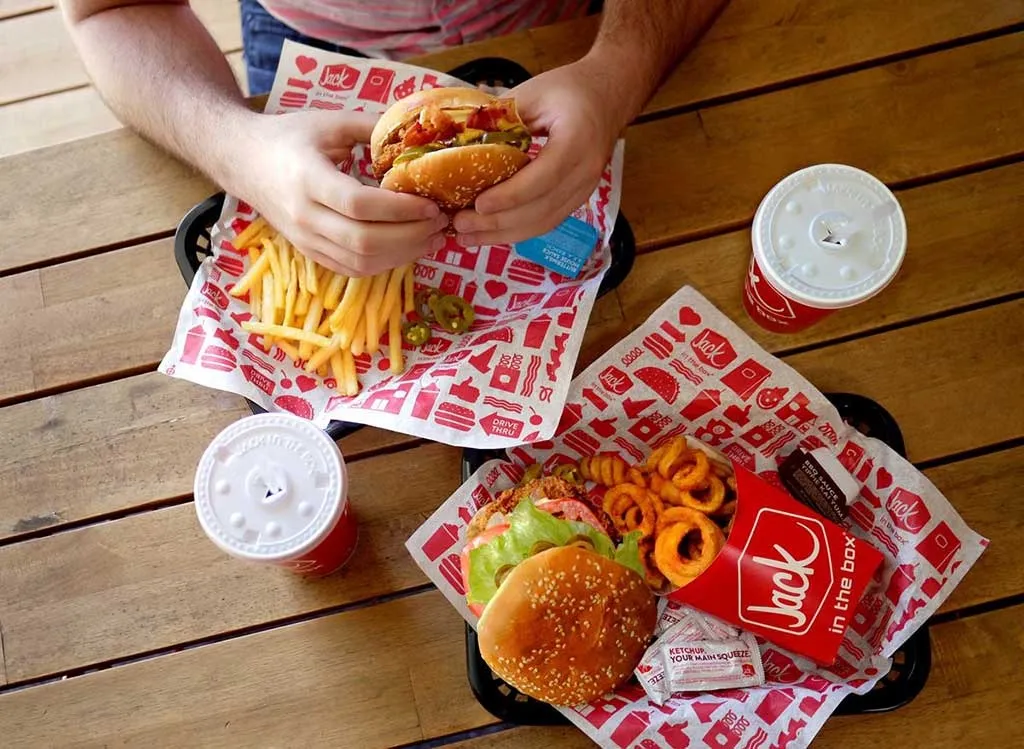 Jack In The Box via Facebook
Jack in the Box is recognized for its extensive menu that covers a wide range of fast-food options, including burgers, chicken items, tacos, salads, breakfast foods, and more. Jack in the Box has also introduced "Munchie Meals," which are targeted toward late-night customers and feature a combination of items like burgers, tacos, and curly fries.
But all is not what it seems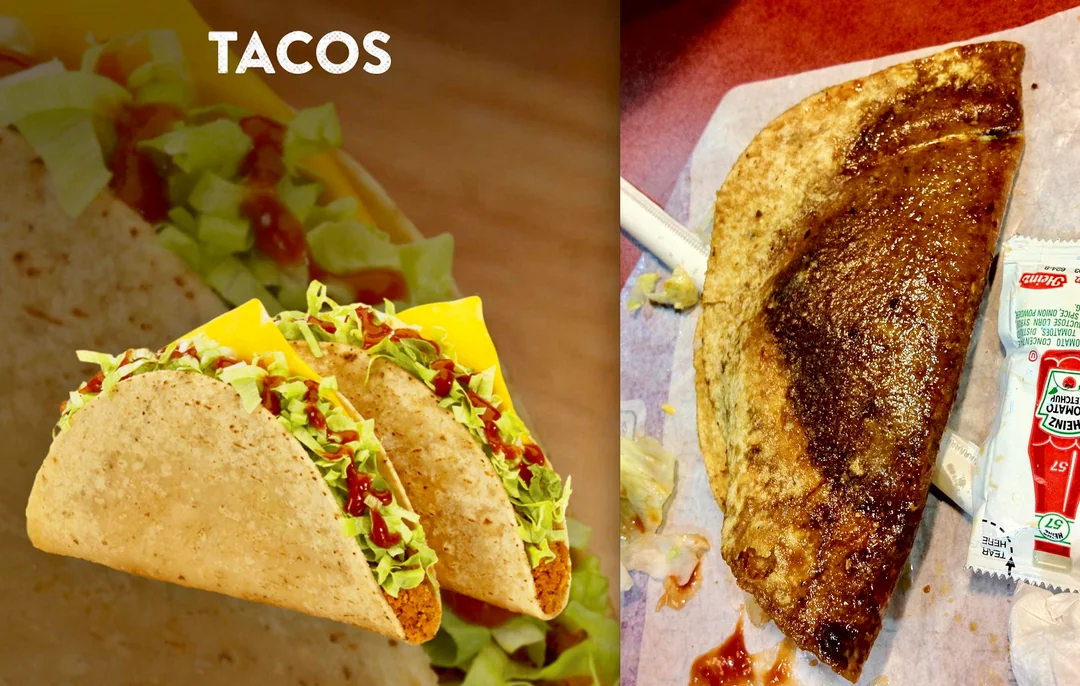 Boyinseattle via Reddit
However, sales have declined 14.1% in the past year against the industry's growth of 0.6%. The downside was primarily caused by inflationary pressures and staffing challenges. It's been a touch time for all post-pandemic and hopefully this beloved fast-food chain pulls through, because who else will give you that much junk food at 3am?
Long John Silver's is a great seafood spot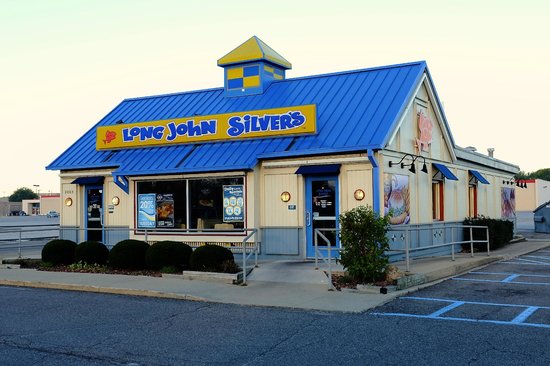 topspeedunknown via TripAdvisor
Long John Silver's is famous for its signature battered and fried fish, shrimp, and other seafood items. They offer homestyle meals and big portions for the whole family to share in a fast-food restaurant setting. Their food is all coated in a dreamy brown batter that would literally make your mouth water.
But they could be sinking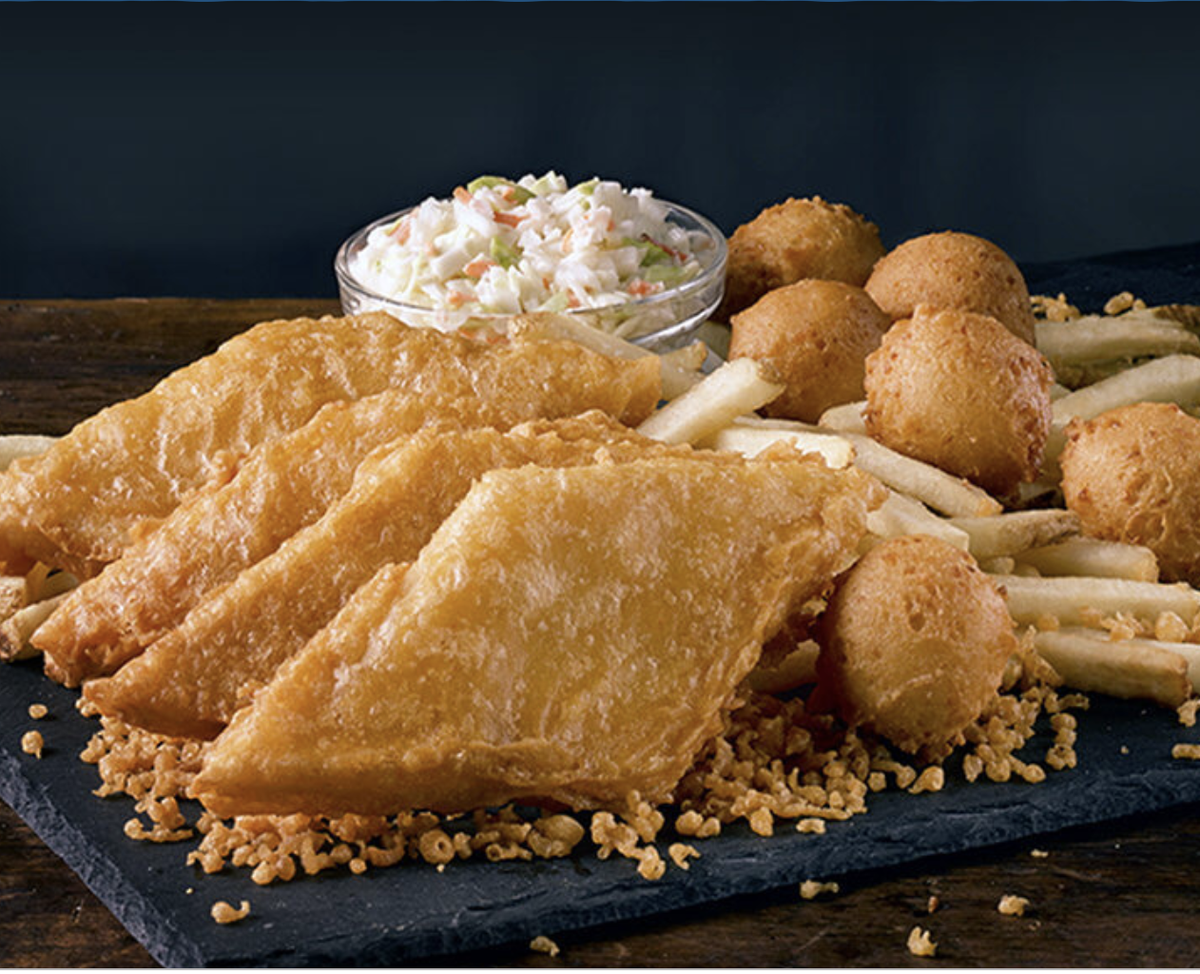 Long John Silver's via Delish
However, this chain could end up shipwrecked. From 2017-2021 the chain closed nearly 300 of their stores. Part of the reason for that could be because their "Long John Silver's Big Catch Platter" contains a whopping 33 grams of trans fats and was voted The Worst Meal in America.
El Pollo Loco does crazy good chicken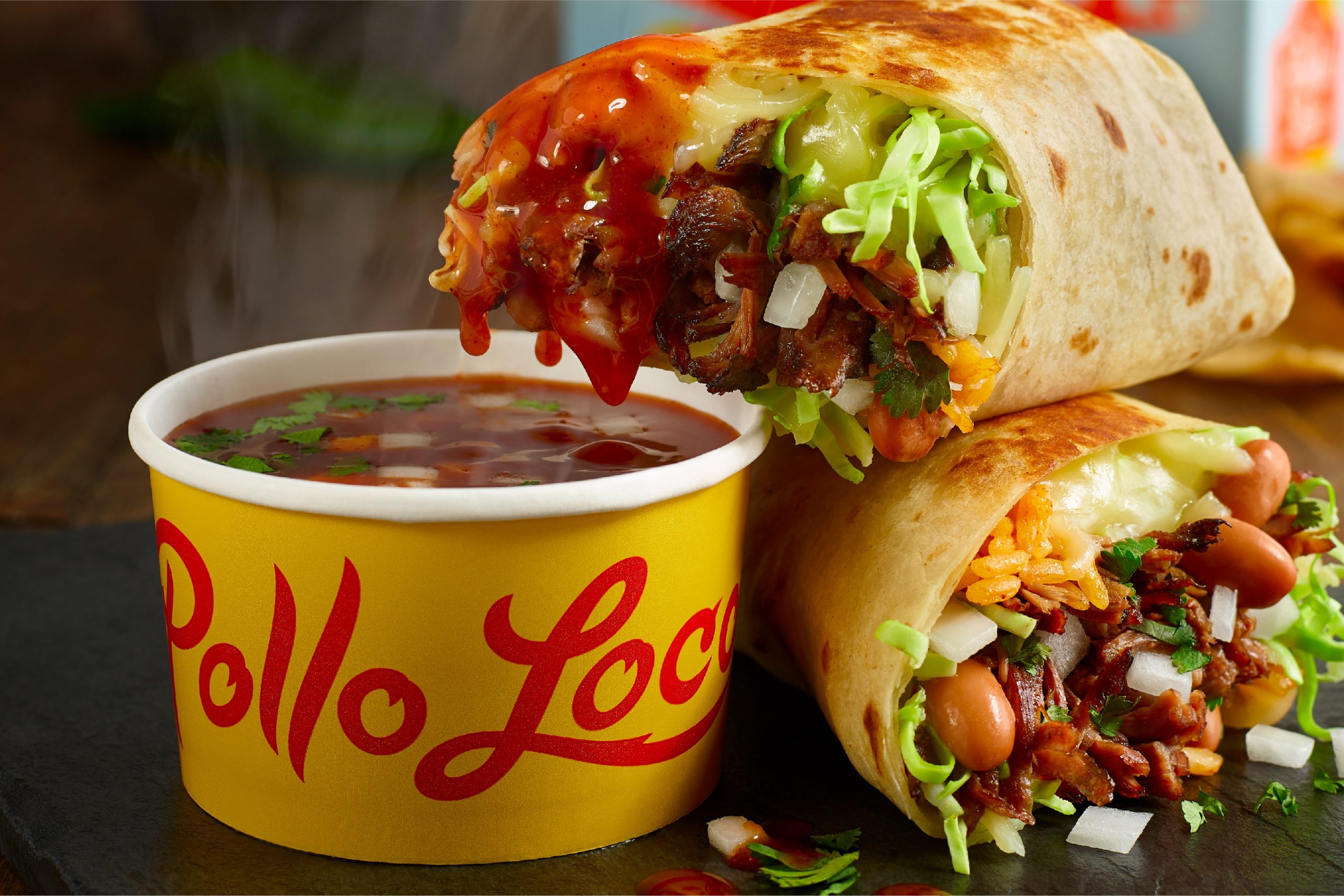 El Pollo Loco is a fast-food chain that specializes in Mexican-inspired cuisine, particularly grilled chicken dishes. The name El Pollo Loco translates to The Crazy Chicken in English. The chain is known for its flame-grilled chicken, flavorful marination, and is not to be confused with Los Pollos Hermanos from Breaking Bad.
But their customers are chickening out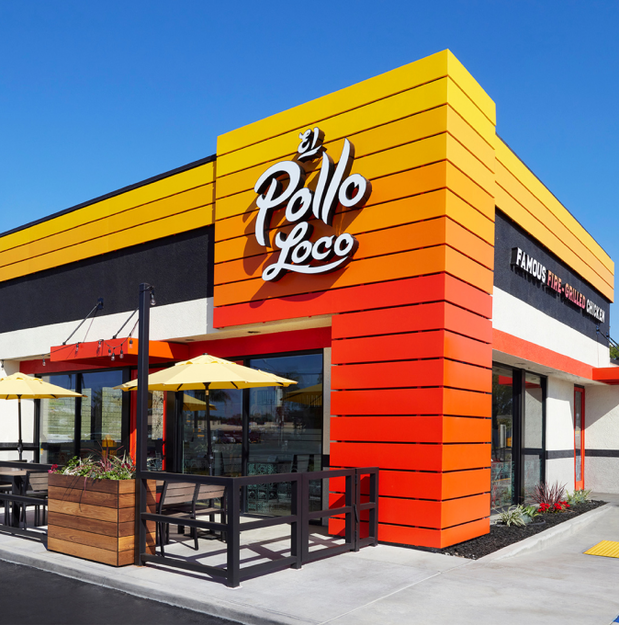 El Pollo Loco via Facebook
Chicken restaurants take up a large part of the fast-food industry, especially in the US. Although El Pollo Loco always uses fresh ingredients and chicken that is never frozen; they just aren't a household name. This could be because their chicken is healthier and not always deep-fried, which probably loses them points in some people's books.
It's Checker's (or Rally's, depending where you're from!)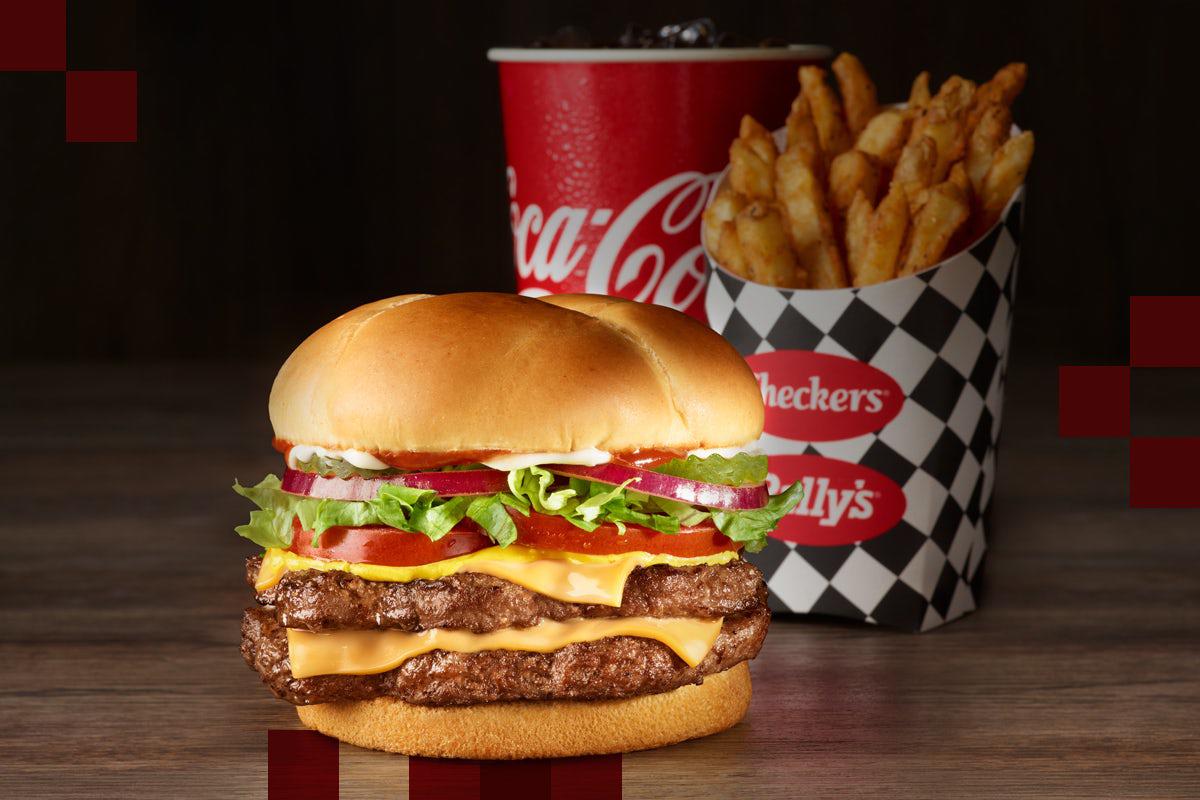 Checkers via Checkers.com
Checkers, also known as Rally's in some regions, is a fast-food chain known for its burgers, fries, and classic American drive-thru food offerings. The chain operates with a focus on bold flavors and quick service. They also have killer milkshakes and late-night opening hours for when the cravings hit – what's not to like?
But either way, they could be nearing the end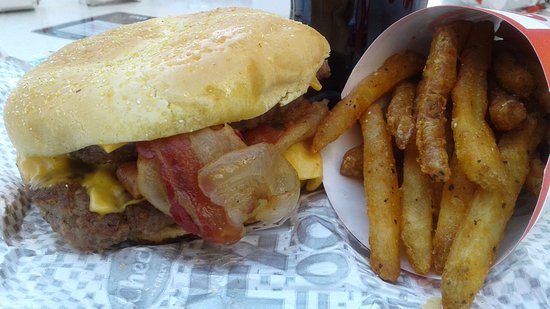 marcopolo via TripAdvisor
Whether you have a local Checker's or a Rally's, you should savor the flavor while it lasts. Although they have not filed for bankruptcy yet, they came out in 2022 and said that they were 'reworking their debts'. That doesn't sound good, does it? It looks like Checker's could be bowing down from the fast-food business.
White Castle's food is hard to beat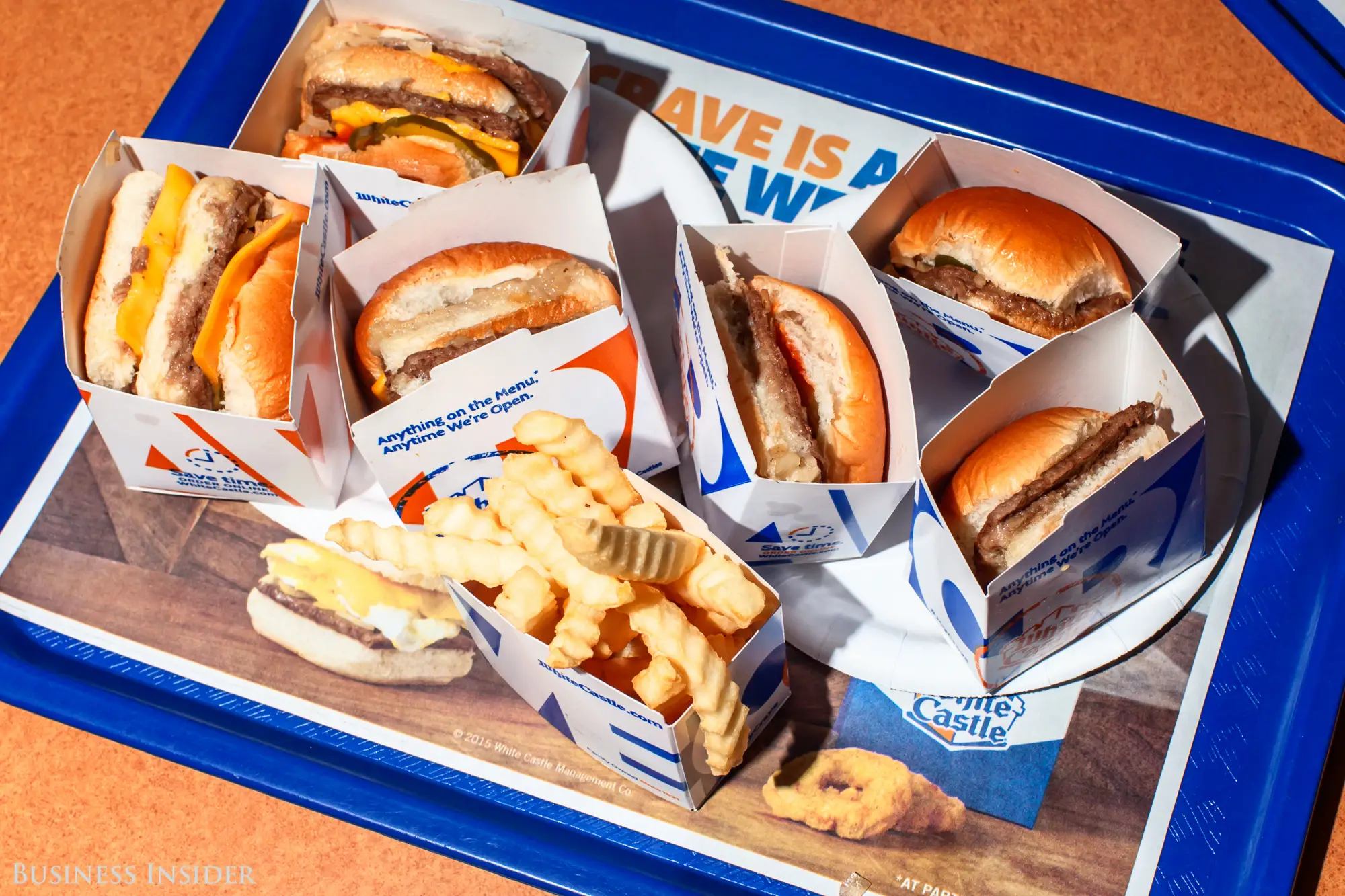 Hollis Johnson via Business Insider
White Castle is a fast-food chain known for its small, square-shaped sliders, often referred to as "White Castle burgers." The chain has a distinct history and is famous for being one of the first fast-food restaurants in the United States. We're all a little nostalgic for a White Castle Burger, and would be very sad to see it go.
But they could be flying their white flag soon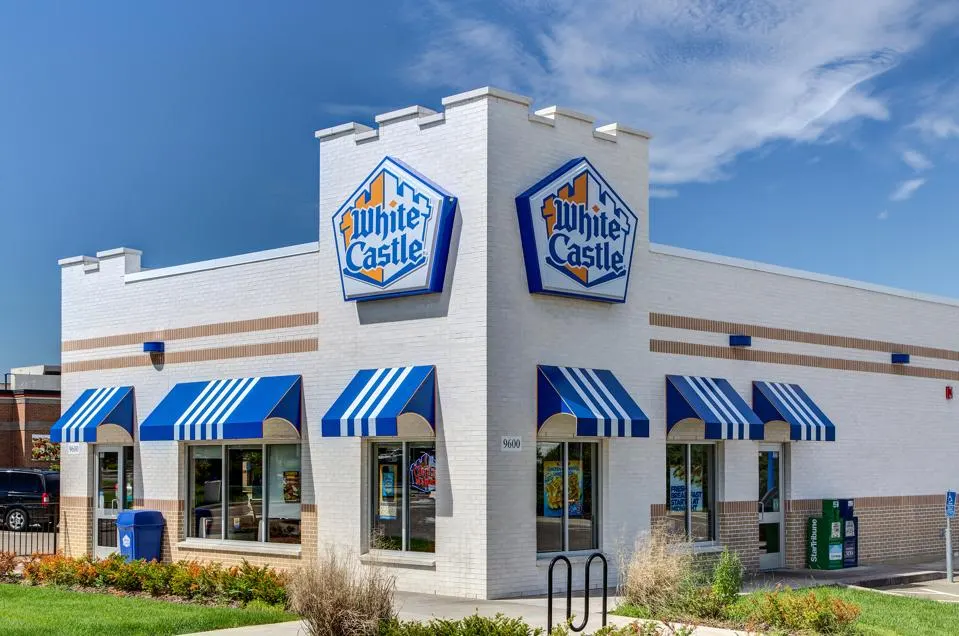 White Castle via Forbes
Although they have sold 29 billion sliders since they've first opened, White Castle has received their fair share of negative comments as people say that their steam-cooking method can give you food poisoning. Maybe people just had stronger stomachs when the food chain opened 100 years ago! Either way, there are now fewer than 300 branches left.
Del Taco has a lot of competition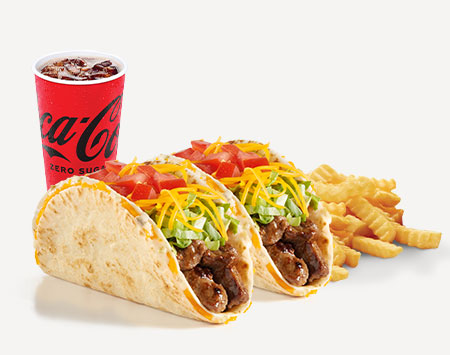 Del Taco via Del Taco
Del Taco offers a mix of Mexican-inspired and American fast food, including a variety of tacos, burritos, and burgers. Their food is definitely tasty and very popular with anyone who is a fan of a bit of Mexican spice, however, with competitors like Taco Bell and Chipotle, they definitely have a lot to live up to.
And this could lead to them going out of business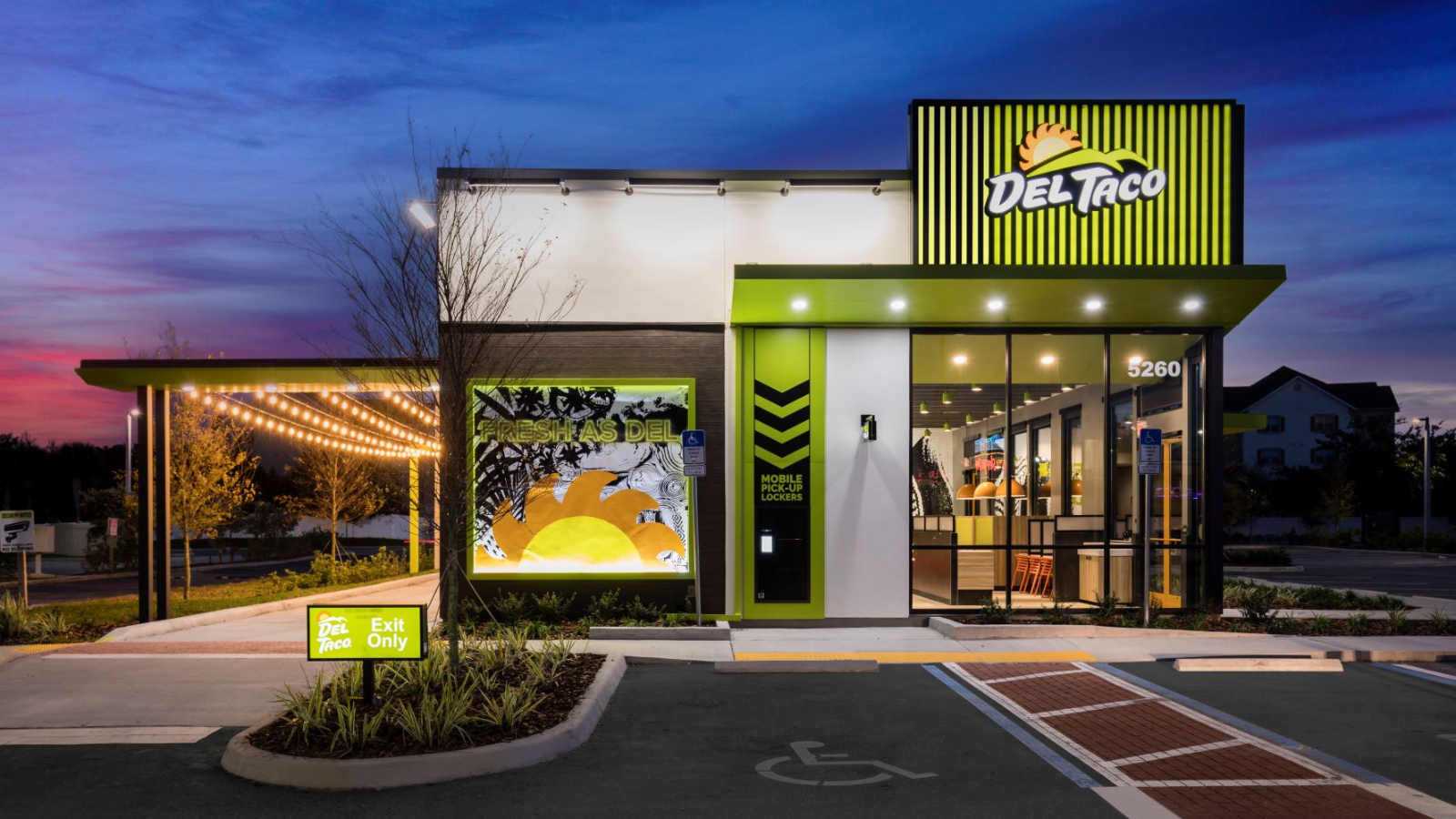 In 2021, another member of our list, Jack In The Box, bought Del Taco for $575 million. You may think this is a good thing, as Del Taco is clearly worth a lot of money, however, Jack In The Box is not solely a Mexican fast-food chain and big Del Taco fans are worried they could ruin the authentic taste of their tacos.
Cici's Pizza know their way around a slice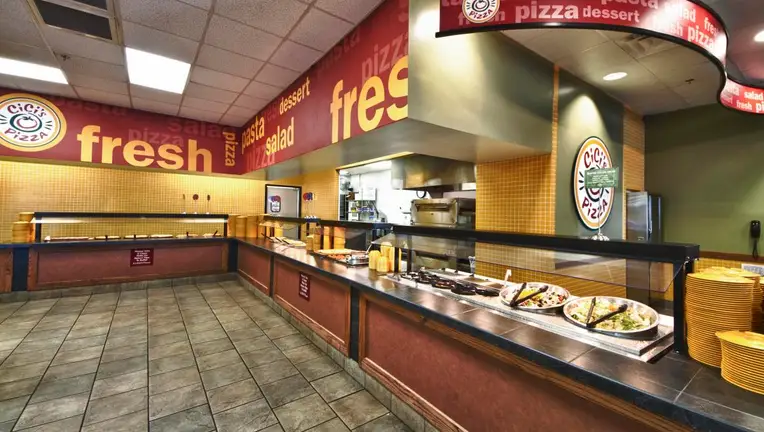 Cici's Pizza via Fox News
Two words: unlimited pizza. You probably read that and wonder, how could anywhere that offers that be in financial trouble? CiCi's Pizza, now known as Cicis, is known for its all-you-can-eat pizza buffet concept. The chain offers a wide variety of pizza options, along with other menu items, in a casual and family-friendly dining environment.
But there are a lot of other pizza chains out there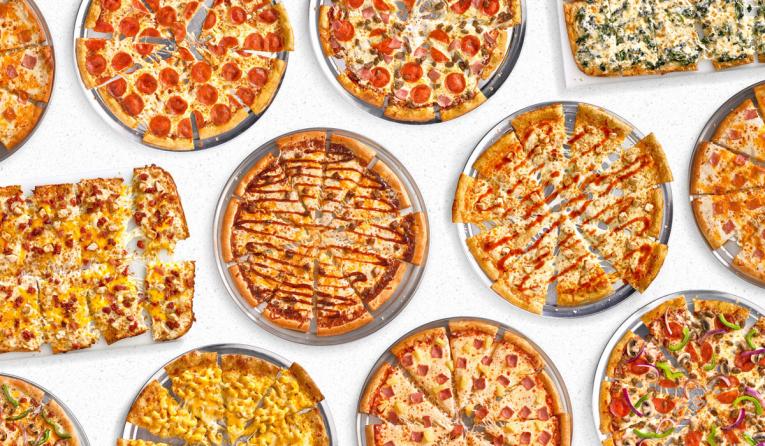 Cici's Pizza via Cici's Pizza
The chain filed for bankruptcy in 2021 during the pandemic. The fact that this chain was a buffet style, so was only available in store, and the fact that there are hundreds of other pizza options out there, meant that the company wasn't doing so good. They aren't bankrupt right now, but that doesn't mean they're in the clear in today's competitive market.
Wienerschnitzel maybe isn't everyone's favorite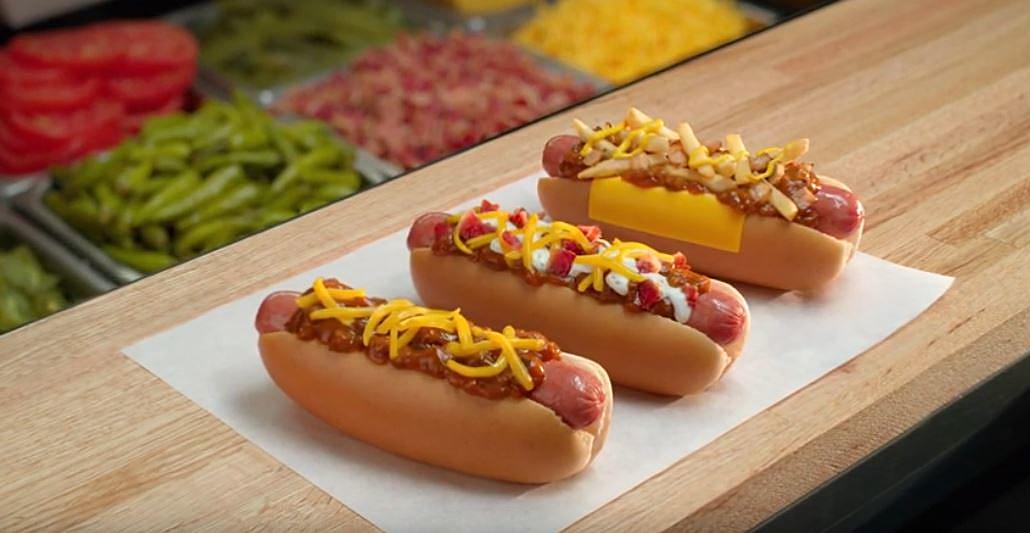 Weinerschnitzel via YouTube
If you're heading out with friends to grab some fast-food, Weinerschnitzel is probably not on the top of your list. However, lots of people love this chain that serves hot dogs, chilli dogs, corn dogs – any type of dog you want. On top of this, they also serve a variety of toppings.
So maybe that's why they're not doing so well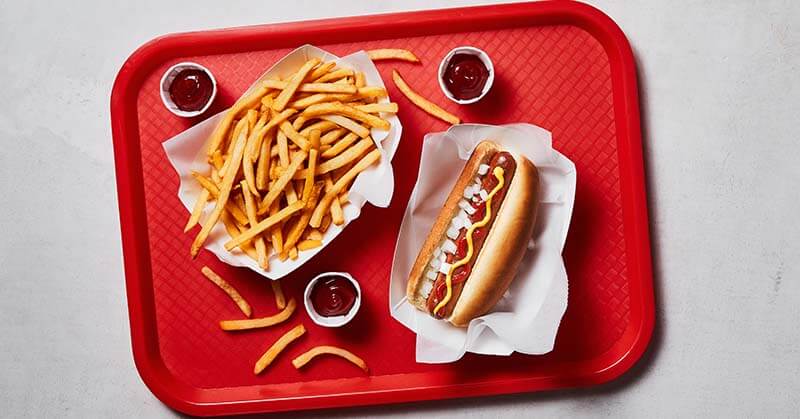 Weinerschnitzel via VegOut Magazine
Although there's nothing wrong with their food and they certainly have a unique concept; it could be that their concept is a little odd and this just isn't somewhere that would come to mind when asked to think of ten famous fast-food chains. They are only available in 10 states and are struggling to open more stores. Woof.
Arby's is a cult favorite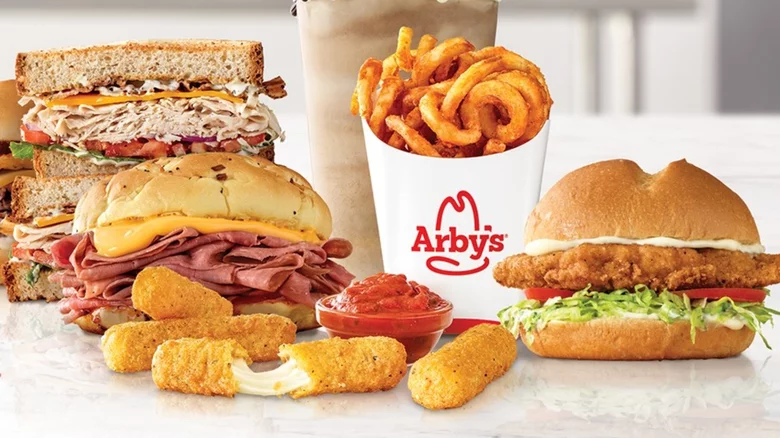 Arby's via Facebook
Everyone loves Arby's, right? Arby's is known for its roast beef sandwiches and a variety of other meat-focused offerings. The chain emphasizes slow-roasted and freshly sliced meats in its sandwiches, along with a range of sides, shakes, and other menu items. However, Arby's is not all that popular with lots of people and many say that their menu is not to everyone's tastes. It seems like you either love it or hate it.
Tim Horton's is very popular in Canada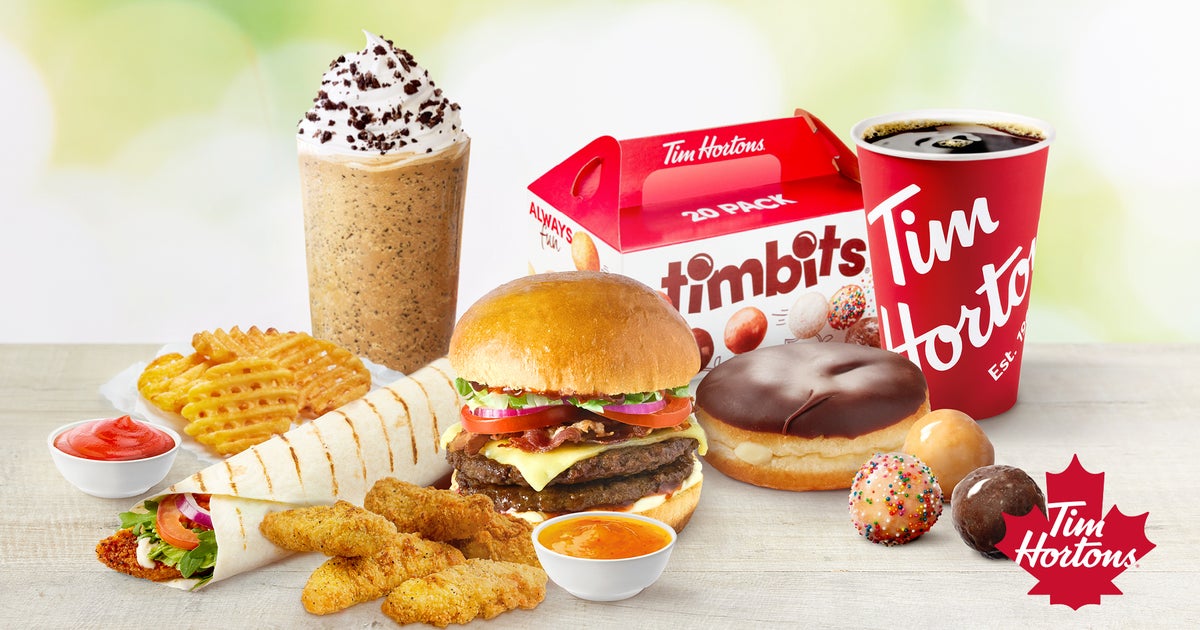 Tim Horton's via Deliveroo
Tim Horton's serves a wide range of fresh donuts and different types of coffee, as well as hot sandwiches, burgers and even breakfast. This place has it all, so it's no wonder that they are extremely popular in the UK and Canada. They serve a famous french vanilla latte that is literally to die for, and this isn't an ad.
But struggles in the US market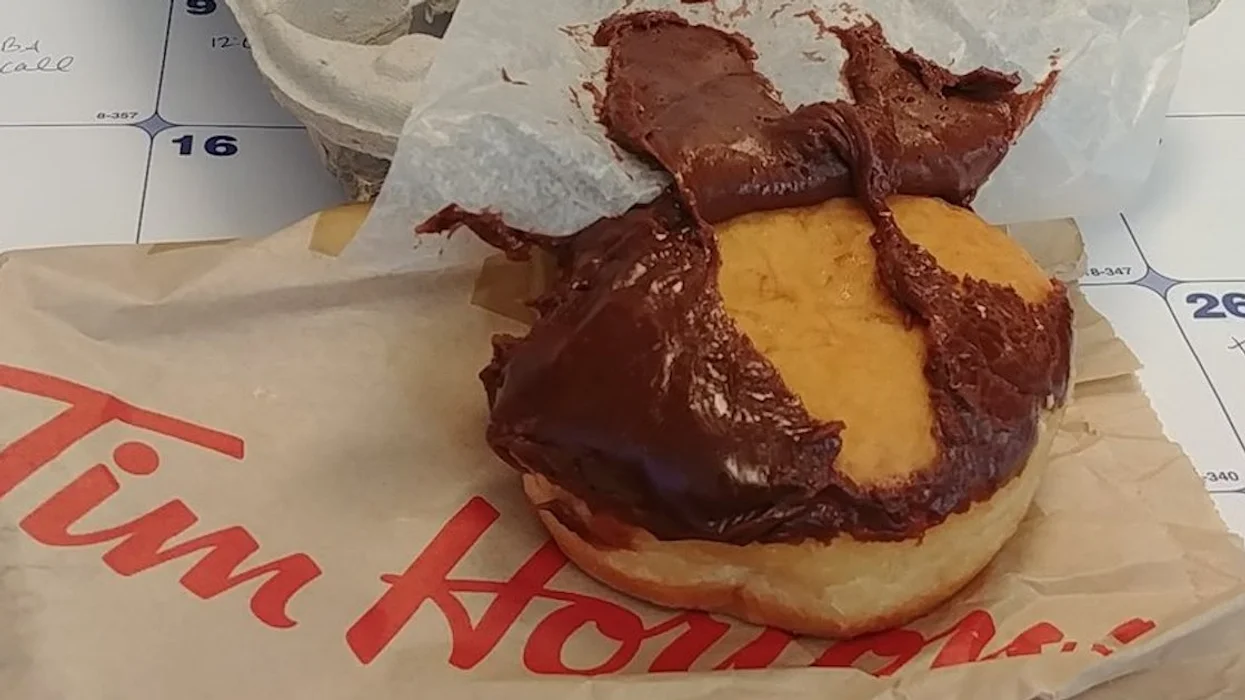 askconniedotcom via mtlblog.com
In the US market, however, Tim Horton's has one beloved fan favorite to try and beat, Dunkin Donuts. Even as Tim Hortons attempts to individualize its menu with paninis and specialty beverages, it fails to draw Dunkin's numbers. Sorry Tim, but this hole in America's heart can only be filled by one donut chain, and of course, jam.
Boston Market serves up homestyle comforts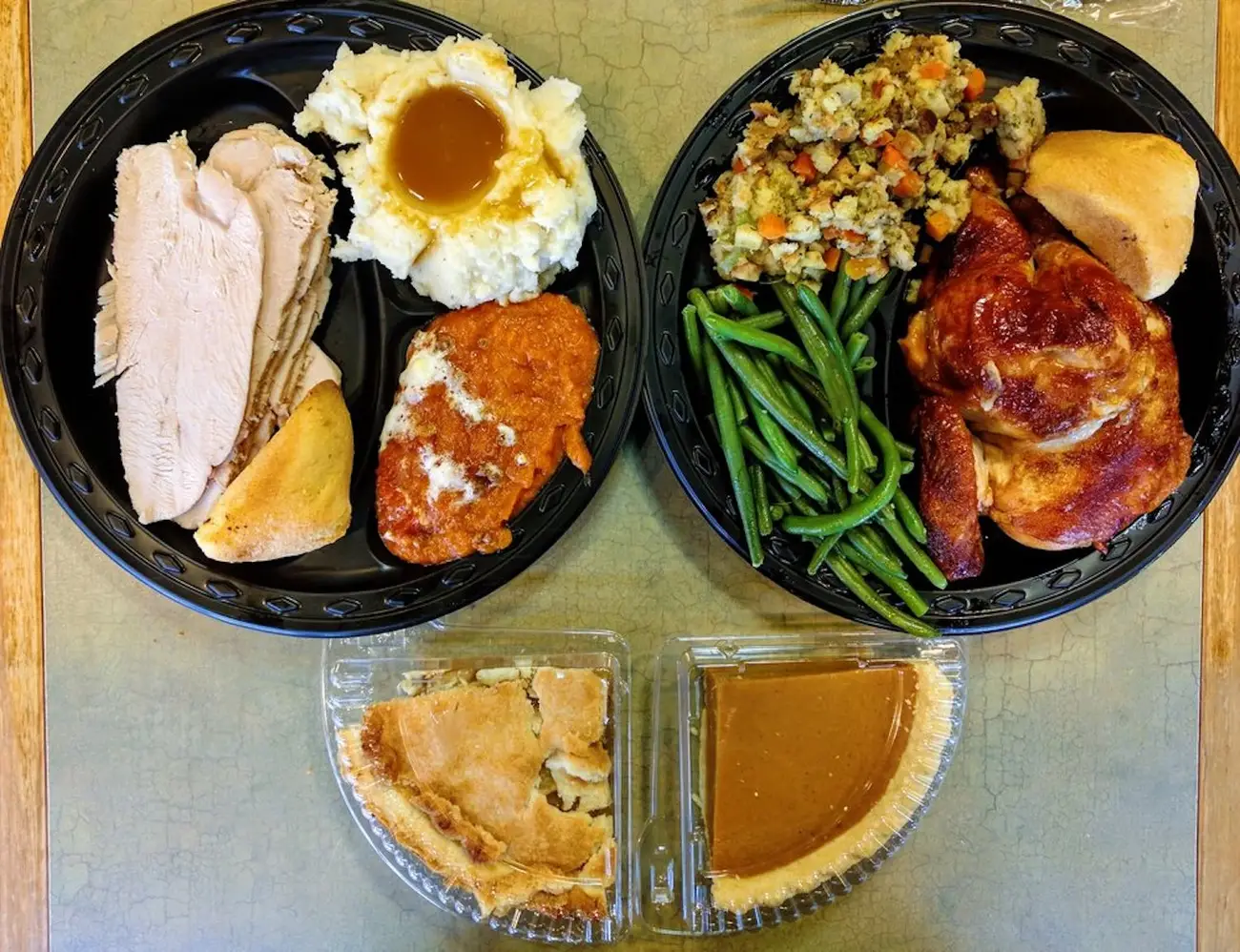 Boston Market via Yelp
Boston Market is a fast-casual restaurant chain that specializes in rotisserie-cooked meats, home-style sides, and comfort food-inspired dishes. The chain aims to provide meals that are reminiscent of home-cooked meals with a focus on rotisserie chicken. However, as many would say, you can't beat an actual home-cooked meal.
But they could be in trouble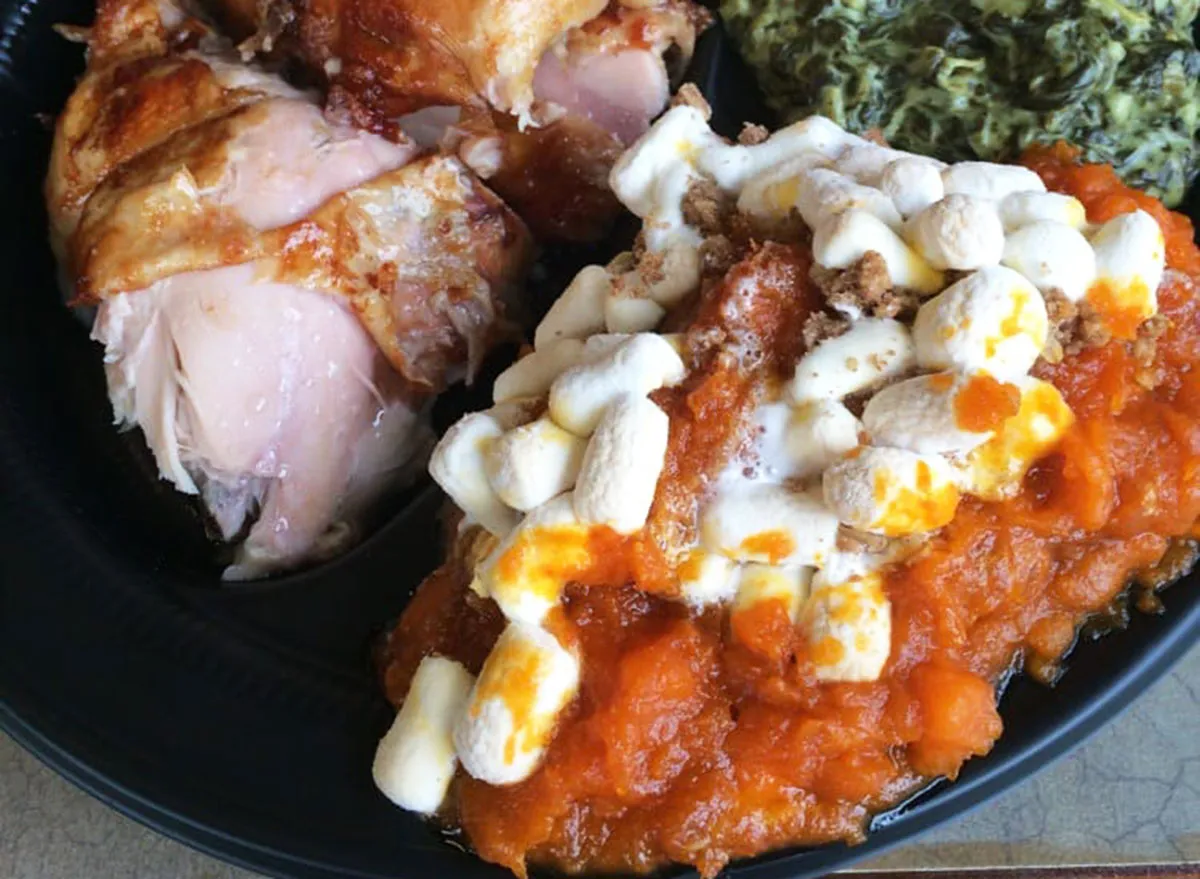 Boston Market via ThisNotThat
At its peak, Boston Market was quite popular and gained a loyal customer base that appreciated its homestyle cooking and convenient offerings. However, like many restaurant chains, Boston Market has faced challenges and changes over the years. There have been shifts in consumer dining habits, increased competition, and changes in the fast-casual landscape that have decreased its popularity.
Wendy's has had their fair share of scandals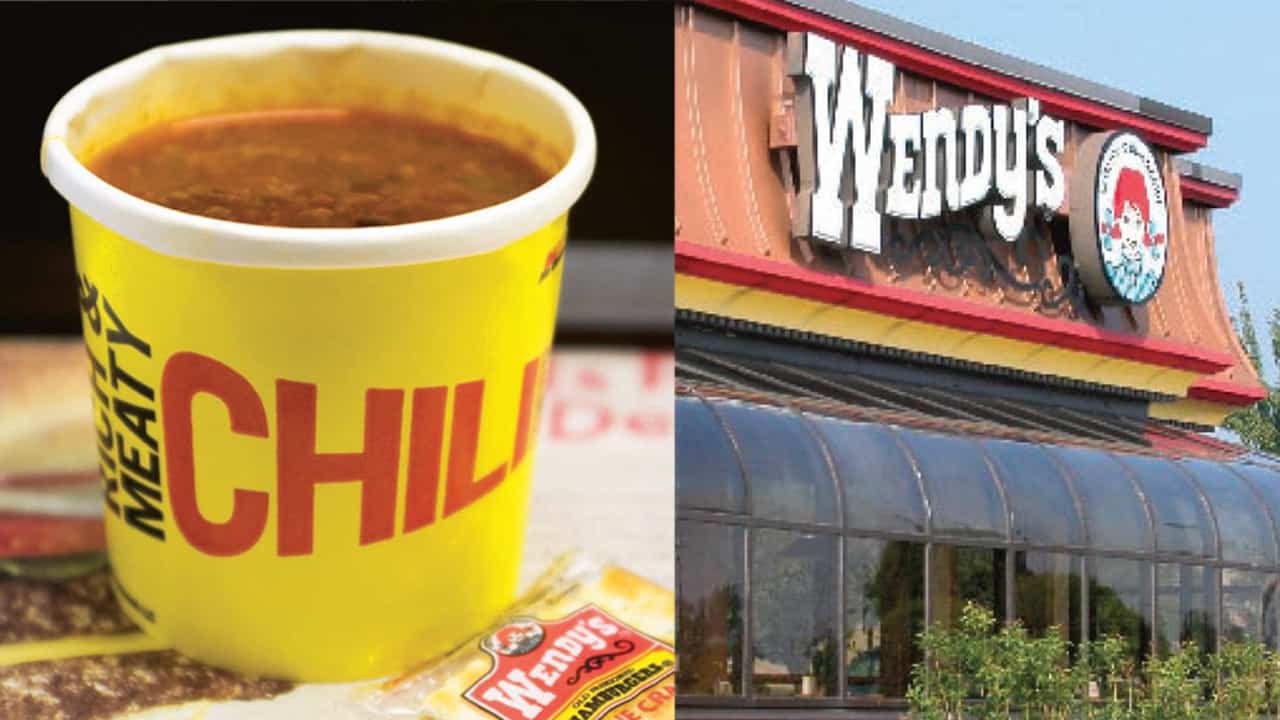 Chris Manning via LPM
Wendy's is known for serving a range of fast-food classics…and chilli. Although, their chilli caused a massive scandal a few years back when a woman claimed that she found a finger in her pot, not a good look for Wendy's. However, she later cam eout and said this was a hoax so you have nothing to worry about. Frosty, anyone?
But maybe their time has come to an end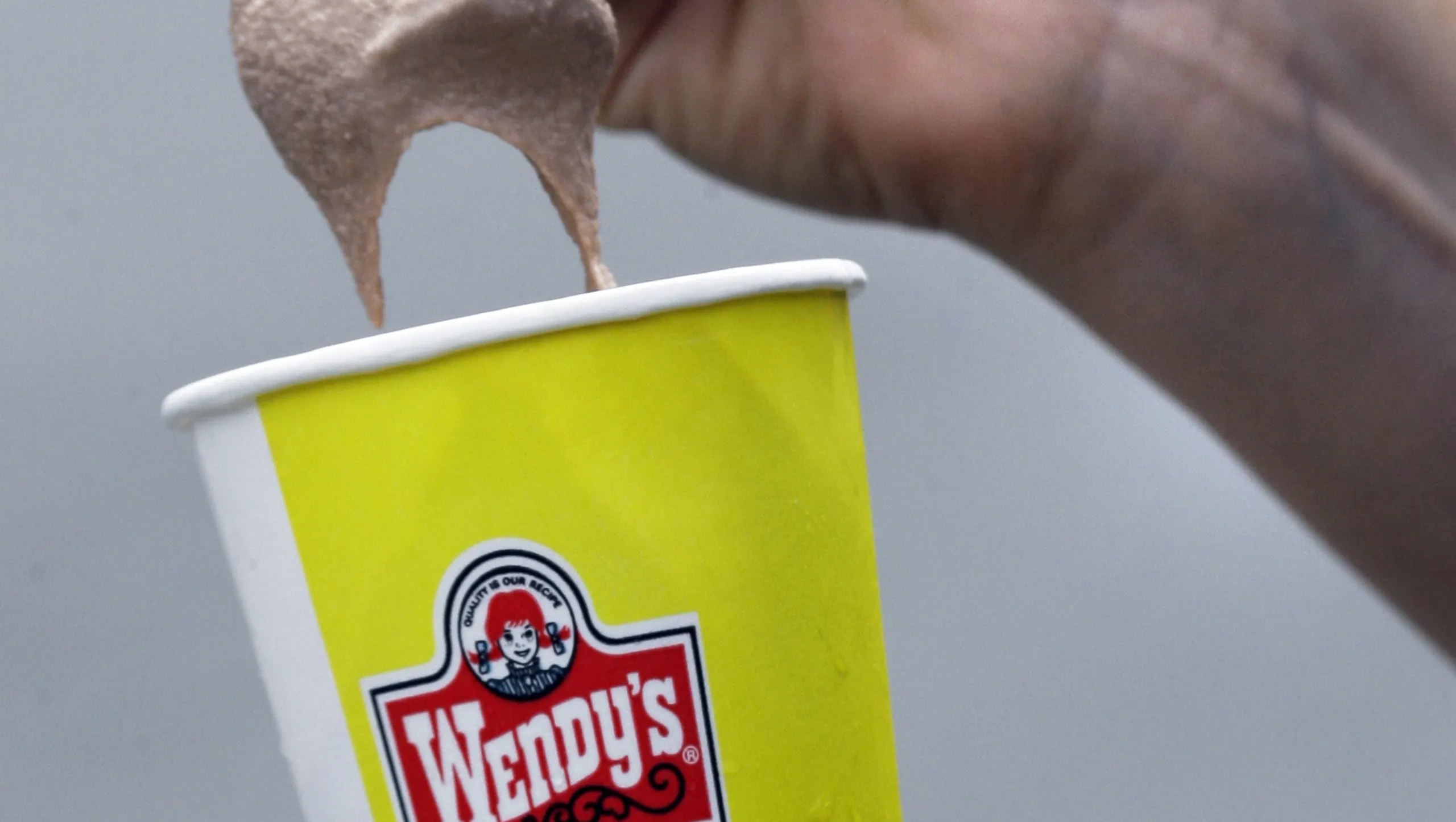 Bruce Horovitz via USA Today
When this happened back in the early 2000s, Wendy's claimed that they lost nearly $3 million due to bad publicity. If that wasn't bad enough, Wendy's has been hit hard by inflation recently and people are beginning to think that maybe their food isn't all it's cracked up to be, poor Wendy.
Fuddruckers is definitely not a household name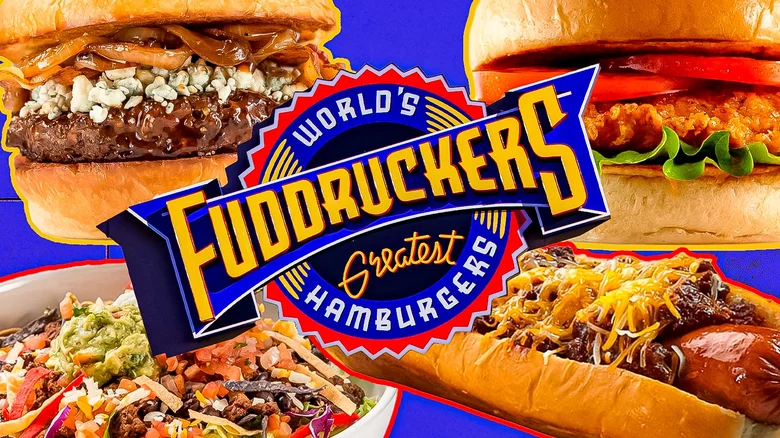 Static Media via Getty Images
Fuddruckers was awesome 15 years ago a when it was really one of the only fast casual restaurants and only competed against fast food places like McDonalds. The restaurant industry has changed and finding fuddruckers quality food is easy now. They are no longer a household name and are rumored to be close to closure.
Friendly's is always there when you need them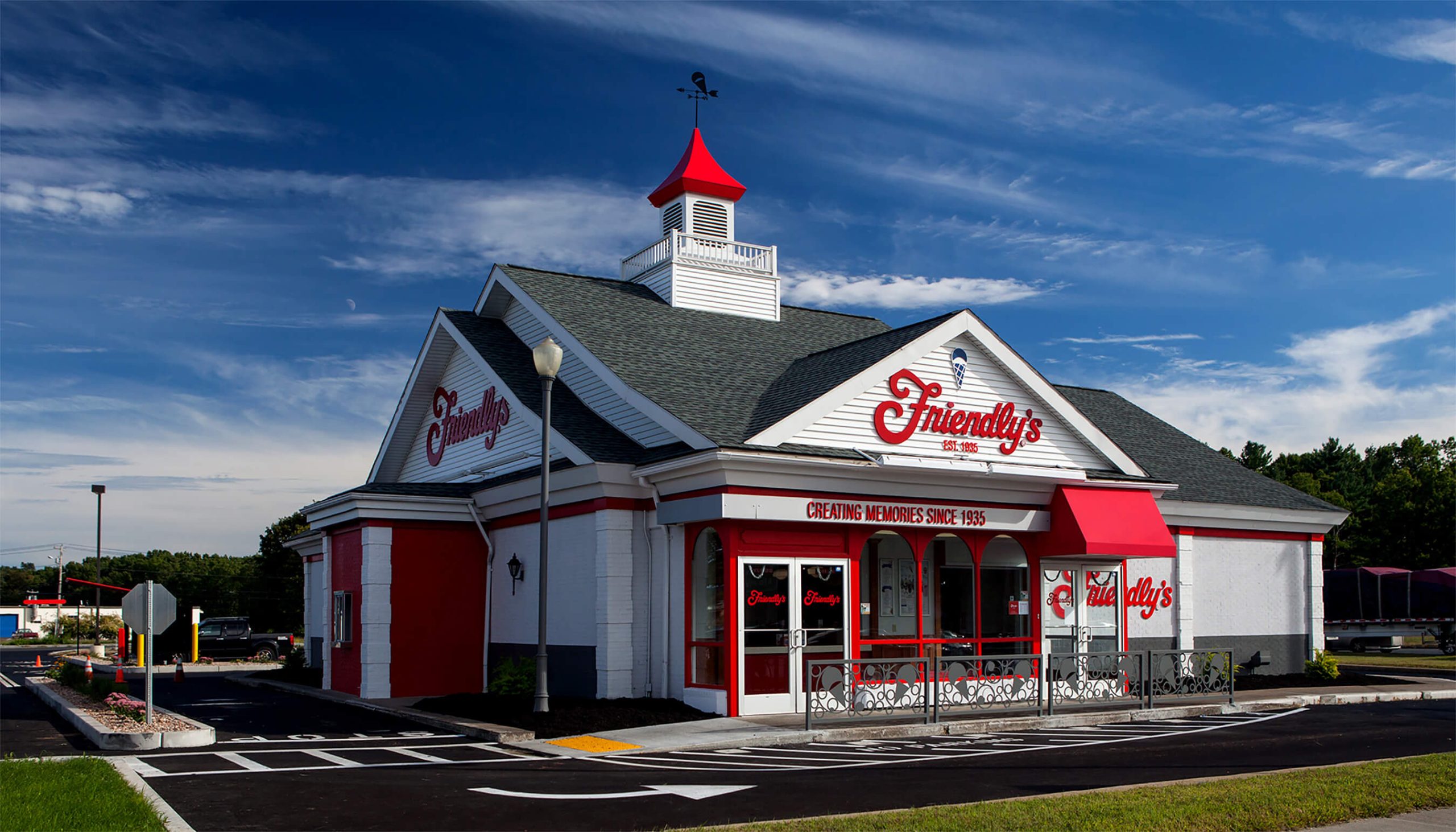 Friendly's via Friendly's
Friendly's is an American restaurant chain that was founded in Springfield, Massachusetts. The chain is known for its ice cream and diner-style comfort food offerings. Friendly's started as a local ice cream shop in 1935 and gradually expanded its menu to include a variety of meals and dishes.
But they could be on their way out the door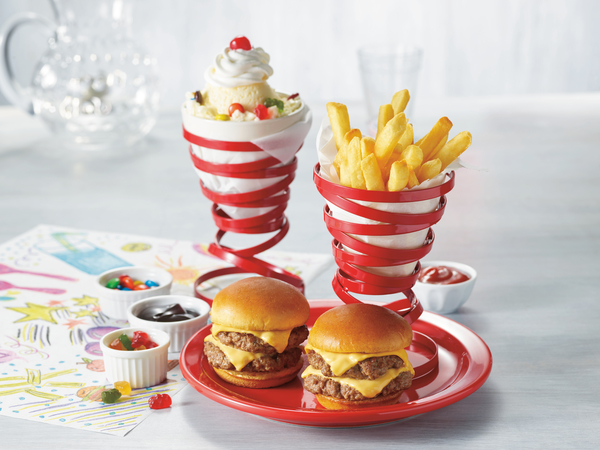 Friendly's via Friendly's
Some people find that Friendly's is more of a nostalgia trip than anything else and that their food is really nothing special. Harsh, but their numbers reflect this; FIC Restaurants, the parent company of Friendly's, said it has filed for Chapter 11 bankruptcy protection after the coronavirus pandemic caused sales to plummet.
Hometown/Old Country Buffet anyone?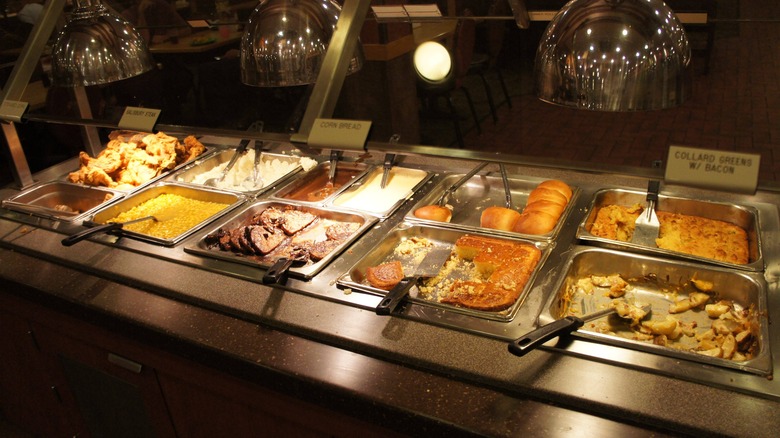 Hometown Buffet via The Daily Meal
This place does what it says on the tin. HomeTown Buffet, also known as Old Country Buffet and Country Buffet in various locations, is a chain of buffet-style restaurants that offer a wide variety of all-you-can-eat dishes in a casual dining setting. Their food is popular with families and old-folks alike…
Grab it quick…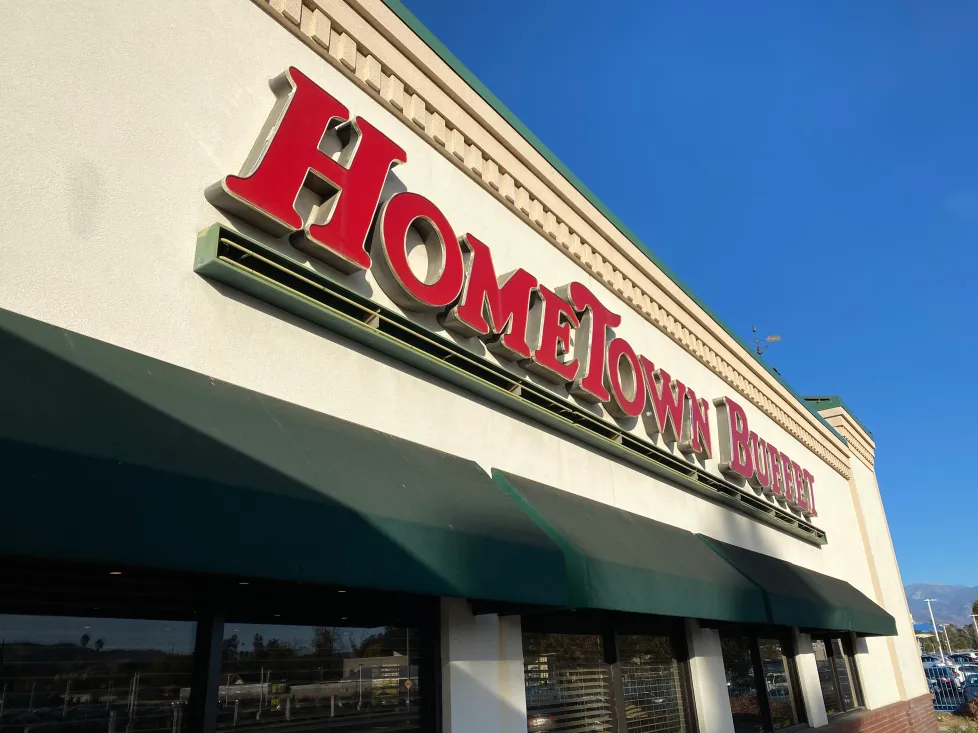 Hometown Buffet via Redlands facts
But, it seems that these buffet restaurants could have fallen on hard times lately. Buffet-style restaurants were badly hit by the pandemic and it seems that this place, although a classic, never really resurfaced in the modern fast-food market. Many people feel nostalgic about these types of restaurants, so it would be sad to see them go.
Krispy Kreme, surely not?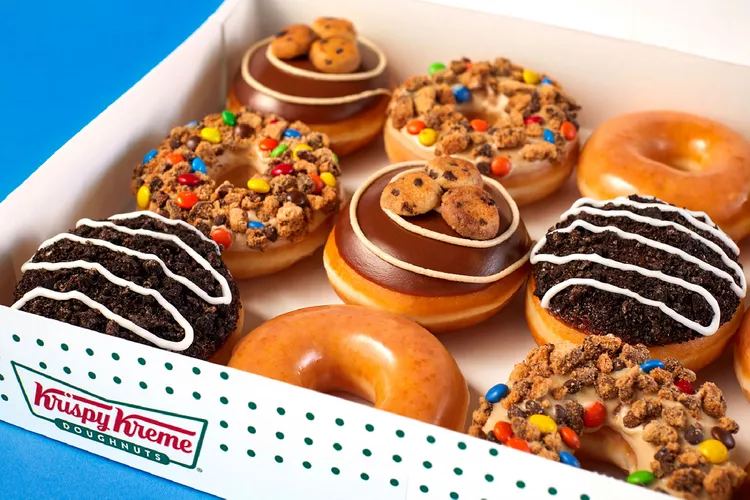 Krispy Kreme via Krispy Kreme
What? No way, Krispy Kreme is everywhere! True, they have stores all over the US and are even popular in the UK and Asia for their so-perfect-they-could-be-cartoons donuts. However, they faced loses of over $200 million in 2004 and 2005 and the pandemic meant that they had to close a lot of their stores and face losses. That's why you should savor every sugary bite while you still can.