Travelling can be  pretty stressful experience with all the planning, booking, packing and the travelling itself. Thankfully we have managed to scour the net to find 27 top travel tips to take some of the stress away and get you off on your holidays as hassle free as possible.
Advertisement
-
1. When booking your flights or trip, enable private browsing on your laptop or internet device.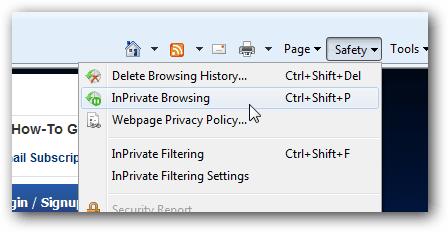 Some travel sites track your cookies and show you higher prices if you are a returning visitor.
2. Use a sunglasses case to store your headphone cables. Keeps them nice and neat.
3. When folding delicate clothes, use tissue paper to eliminate any creases being formed.
4. Use drinking straws sealed with tape to take small amounts of sun cream or skin care products on the plane.
5. Place a dryer sheet in your case to keep your clothes smelling fresh.
6. Use buttons to pair up your ear rings.
7. Pack a power adaptor so you only need one travel adaptor and can use multiple devices.
Diaryofasocialgal
8. If you forget the charger and only have a cable, charge your device using a TV USB port.
Advertisement
9. When booking as a couple, choose the isle and the window seat. Chances are, nobody will book the middle one and if they do you can always ask to swap.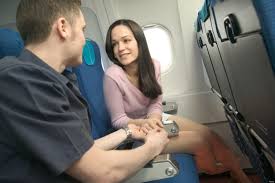 10. Use a pill box to store and separate jewellery.
-
11. Protect charger ends using old pen springs.
12. Roll clothes when packing for less creases and better use of space.
13. Use bathroom scales to weigh your case prior to travel to avoid any fines at the airport.
14. Store dirty shoes in a shower cap to avoid getting any clothes dirty.
15. Use flight mode on your iPhone to charge it faster than normal.
Advertisement
16. Mark your luggage as fragile. This way it will be placed on top of the rest in the hold and yours will be first off.
17. Use an eye drop bottle for a travel toothpaste at no cost.
18. Put a cotton pad in your makeup to stop it from cracking.
19. Store liquid make up in left over contact lens cases.
20. If you get air sick, book morning flights as their is less turbulence in the morning than later in the day.
21. Use vacuum bags to significantly increase your case fill.
22. Store hair pins in an empty Tictac case.
23. Sit over or near the wing for less turbulence due to more structural stability in that area of the plane.
24. Turn suits inside out to avoid them getting dirty.
25. Wait until 3pm on a Tuesday to buy your airline ticket. Typically they are reduced at this time to beat sales from other airlines.
Advertisement
26. Put plastic wrap over the lids of containers before screwing on the lid to make a watertight seal and prevent any spillage.
27. Take photos of your passport details, itinerary and insurance details just in case you lose any.
If you found these tips useful, SHARE them with friends.