This article originally appeared on eightieskids.com
Eminem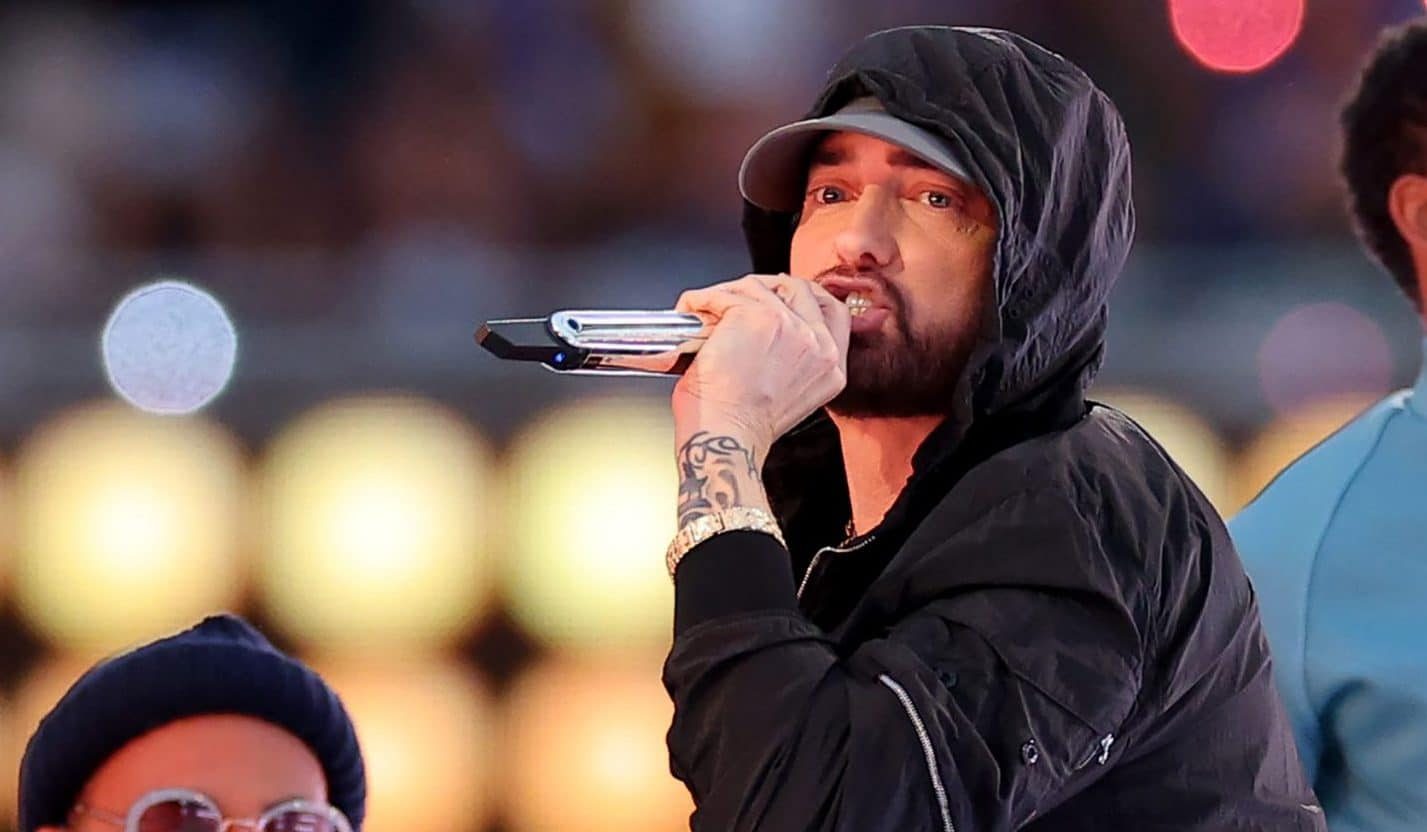 Credit: Kevin C. Cox/Getty Images
Unfortunately for Eminem, his ex-wife Kim Mathers has revealed all about the rapper's lacklustre performance between the sheets. (And we can't really blame her, especially when you consider that Eminem has previously admitted to hitting his ex-wife and even used one of his songs to talk about kidnapping and murdering her.)
Kim famously revealed that her ex-husband isn't well-endowed, while she also once went on the record and stated: "If you're going to have sex with Marshall, make sure you have a little blue pill, because otherwise it does not work."
The list continues on the next slide ->
Madonna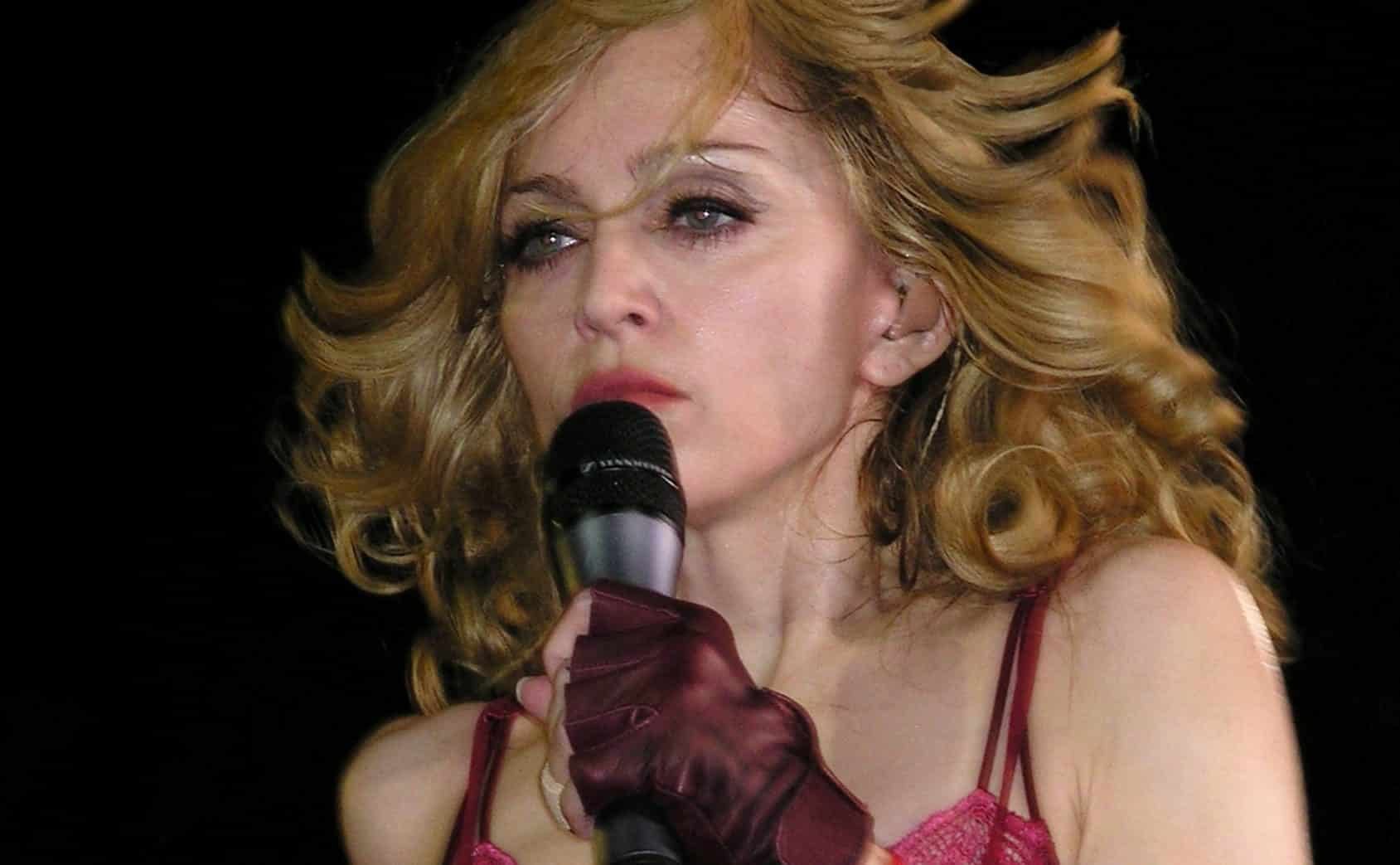 Credit: Pascal Mannaerts via Wikimedia Commons
Apparently, Queen of Pop Madonna isn't all that she's cracked up to be in the sack – and who would know better than Guy Ritchie, who was married to the Material Girl singer for eight years from 2000 to 2008?
According to Ritchie, Madonna's epic four-hour workouts once left their marriage dry for 18 months, while Ritchie compared having sex with her in this period to "cuddling up to a piece of gristle". Rumours of separate bedrooms began to swirl before the two finally divorced.
Drake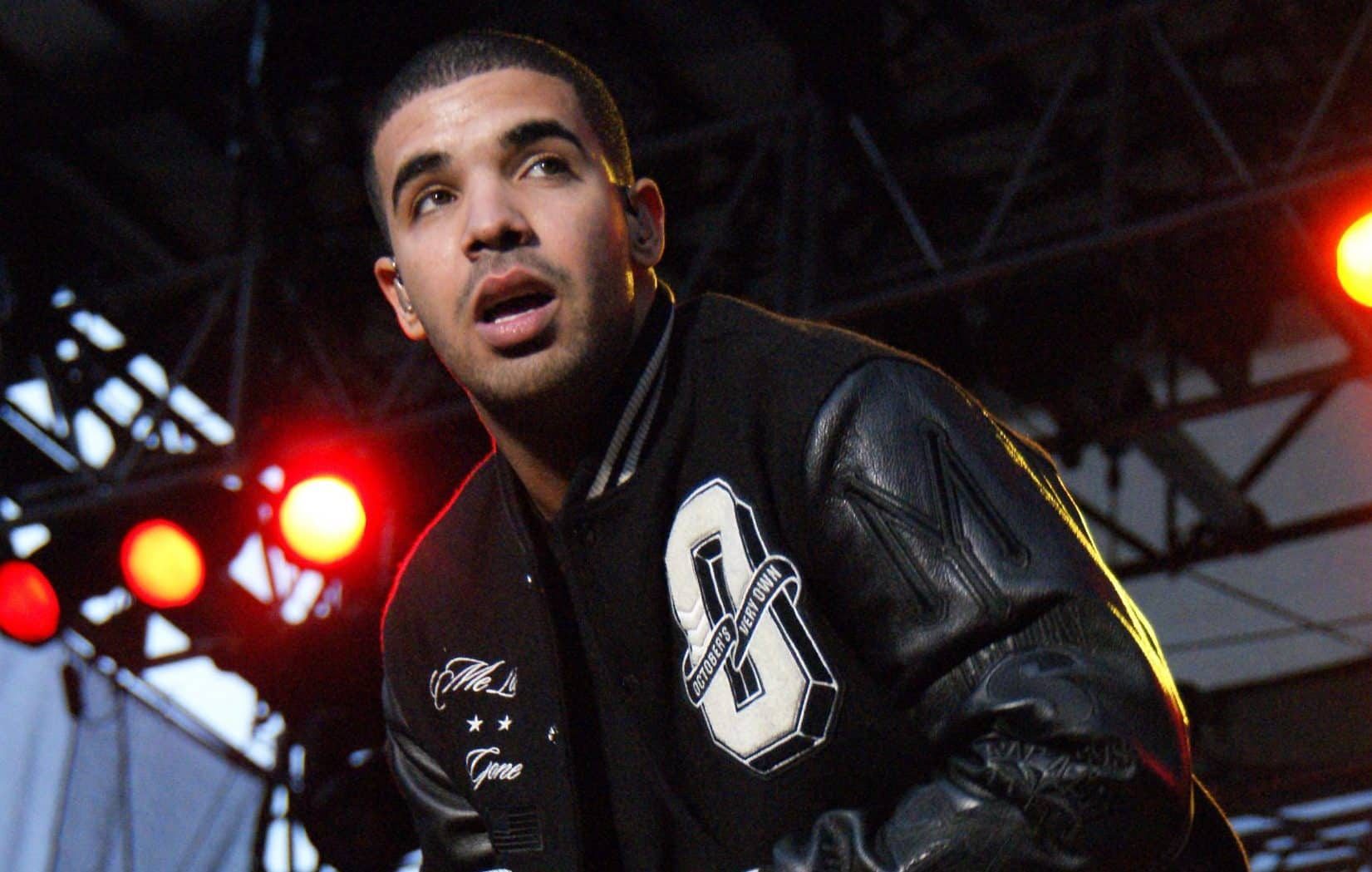 Credit: musicisentropy via Wikimedia Commons
Drake has made millions of dollars from pretending to be some sort of sweetheart. He's also had a steady stream of admirers to choose from, including celebrities such as Jennifer Lopez and Rihanna. According to one of Drake's ex-girlfriends, model Cyn Santana, though, the Canadian rapper isn't that exciting in bed. At all.
Santana said that Drake's skills were "unimpressive" and that he was actually quite selfish. That's not the only rumour floating around when it comes to the rapper's sex life: As well as being accused of having a small package, numerous groupies and exes have confirmed that Drake likes to receive plenty of… backdoor action.
Katy Perry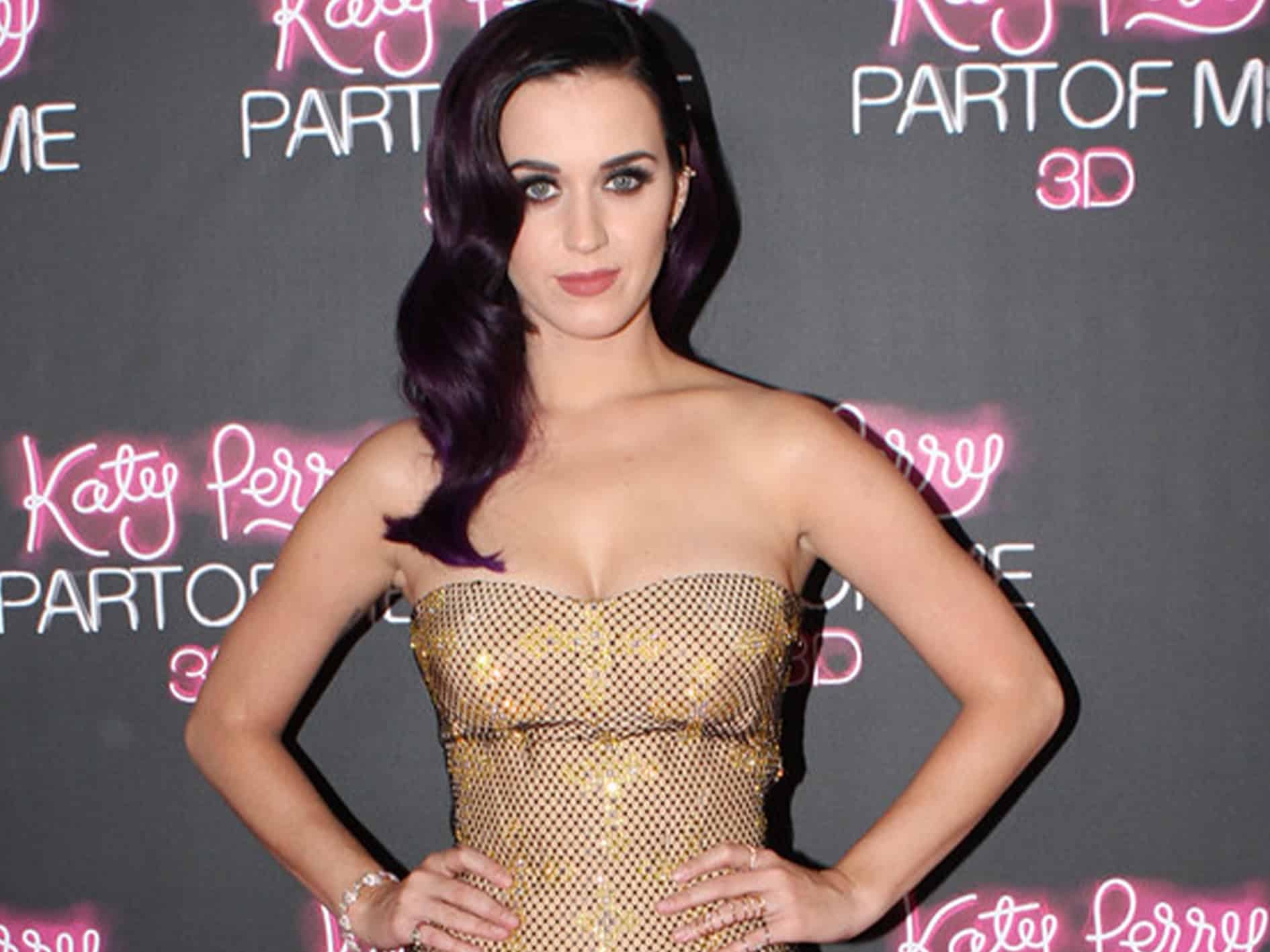 Credit: Eva Rinaldi
Singer Katy Perry has been subject to rumours that she's not that great in bed, especially considering ex-husband Russell Brand publicly humiliated her by admitting during one of his stand-ups that he used to try and think about any other woman apart from Perry when the pair were getting down to it.
"When you're a monk, you're not allowed to have sex with anyone," Brand said. "When you're married, it's one person. That's one more than a monk. It's not that different. I'd be having sex thinking, 'Think of anyone, anyone else'." The comedian also claimed that his ex-wife wasn't 'freaky' enough between the sheets for him.
50 Cent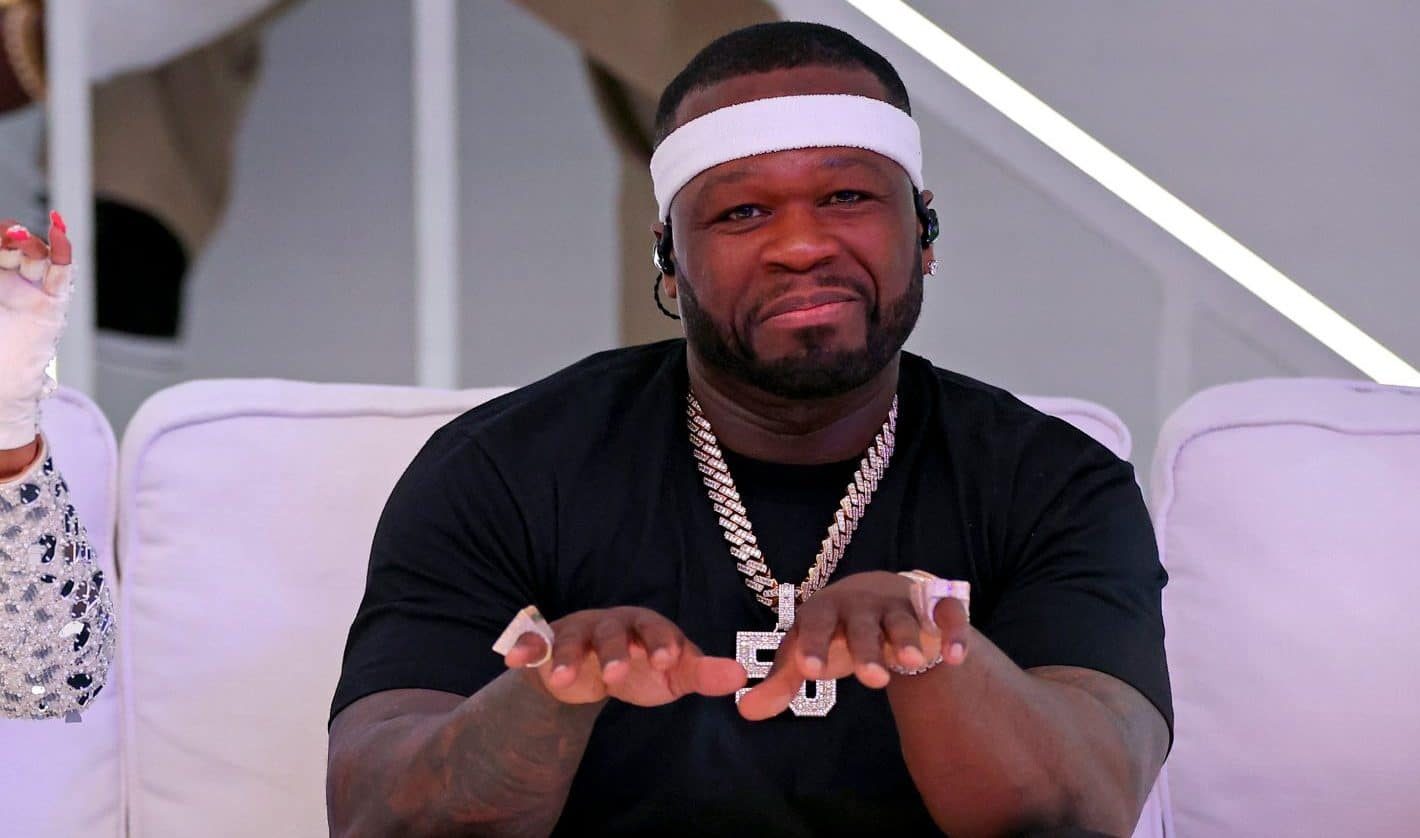 Credit: Kevin C. Cox/Getty Images
One of 50 Cent's many groupies once revealed that she was extremely disappointed with the rapper's skills in bed. Apparently, the woman in question was all fired up for a night of passion when she made her way back to 50's bedroom: "All of a sudden he started acting real shy, like he was scared or something.
"And he was saying corny lines like 'you know I really like you'… After a couple of minutes of that, I had to tell him – are we going to get it popping or are we going to talk?… I couldn't believe it – here was 50, supposed to be all tough, acting like a 14-year-old boy…" Yikes!
Paris Hilton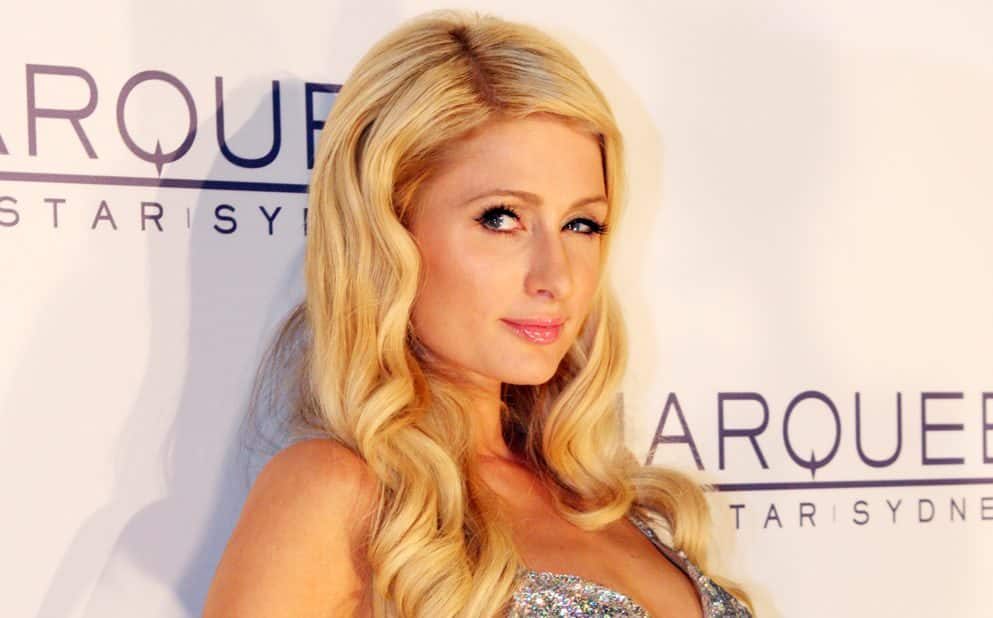 Credit: Eva Rinaldi
Paris Hilton was arguably the first reality star – she even had a sex tape leak before Kim Kardashian. That infamous video, along with her wild partying ways and 'That's hot' catchphrase, led many a red-blooded male to assume that Hilton was great in the sack. Not so, according to Hilton's Backstreet Boy ex Nick Carter.
Carter wasn't impressed with Hilton's partying and the effect it had on her lovemaking skills: "She was a drunken prude who as far as I can see did not really like sex. She relied on substances and drink to give her confidence and was more often than not too wasted to perform."
Colin Farrell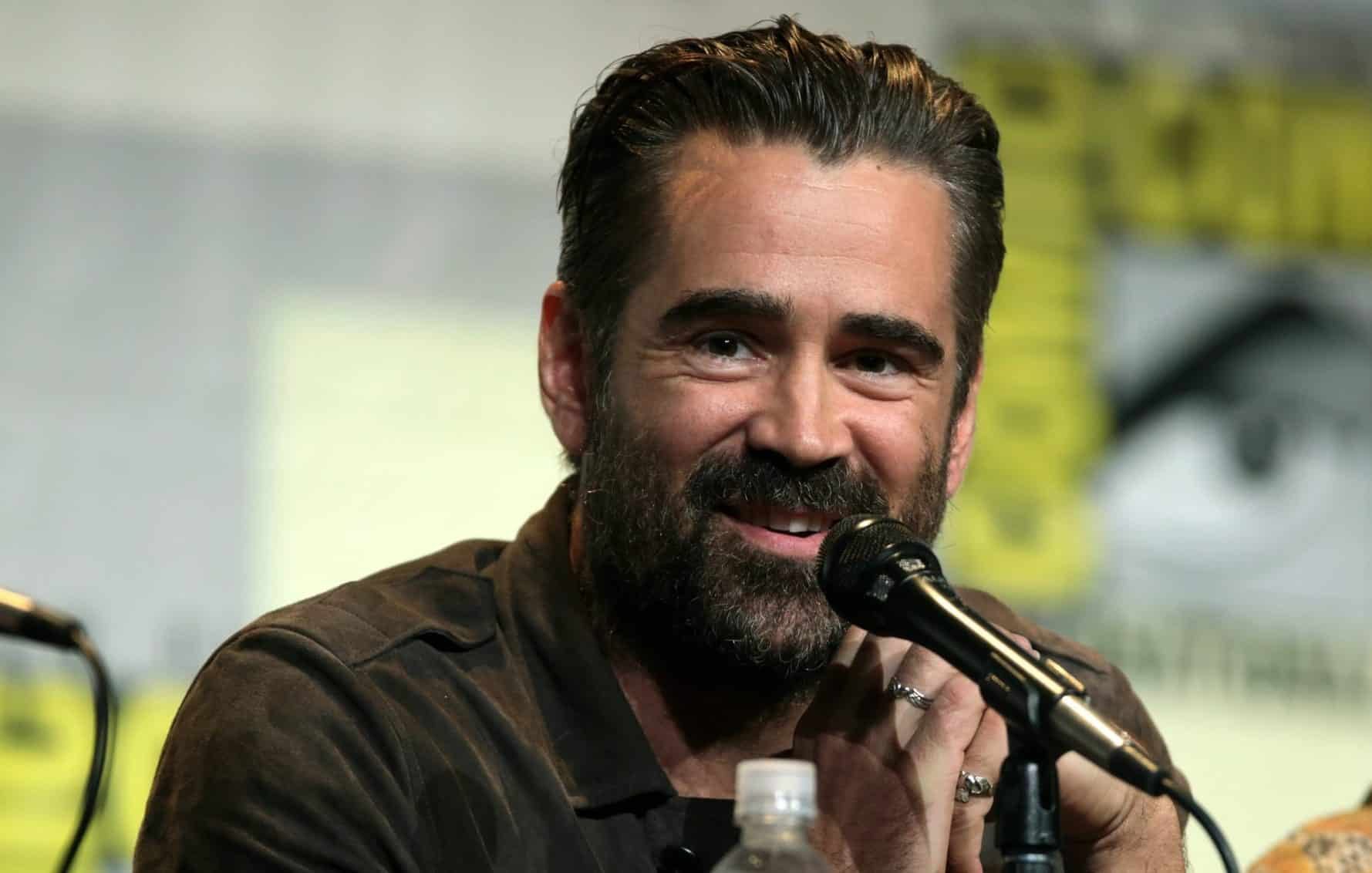 Credit: Gage Skidmore
Woody Allen's former nanny, Angelique Jerome, was left sadly disappointed after her short-lived dalliance with Hollywood superstar Colin Farrell. Although the actor might seem like a tiger on screen, according to Jerome, "behind closed doors he's as wild as Mickey Mouse."
Apparently, Farrell didn't last very long each of the three times they hooked up – Jerome estimated that he probably lasted "10 minutes in total". Jerome had some sage reflections on why the actor has such a reputation as a lothario: "Maybe he has lots of women because he's not that good in bed. Maybe they don't want to stay." Burn!
Angelina Jolie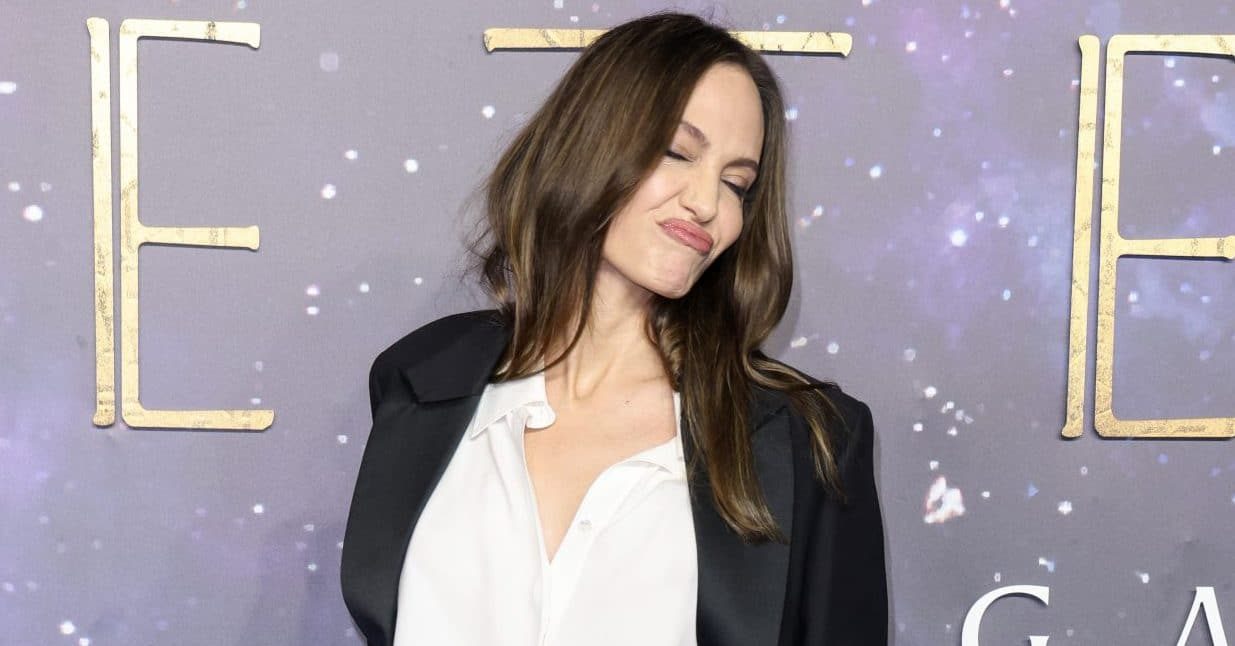 Credit: Tim P. Whitby/Getty Images
Angelina Jolie used to have a reputation as an adventurous lover, partly because of the fact that she once had sex in a limo with ex-husband Billy Bob Thornton on the way to an awards ceremony. Apparently, that excitement didn't last long for Thornton, who once had some very harsh words for his former wife.
Said Thornton: "Sometimes with the model, the actress, the 'sexiest person in the world', it may be like literally f***ing the couch." While Jolie may have been declared the 'sexiest person alive', Thornton doesn't think it adds up to much: "There may be this swarthy, little, five-foot-two stocky woman who just has sex written all over her."
Bradley Cooper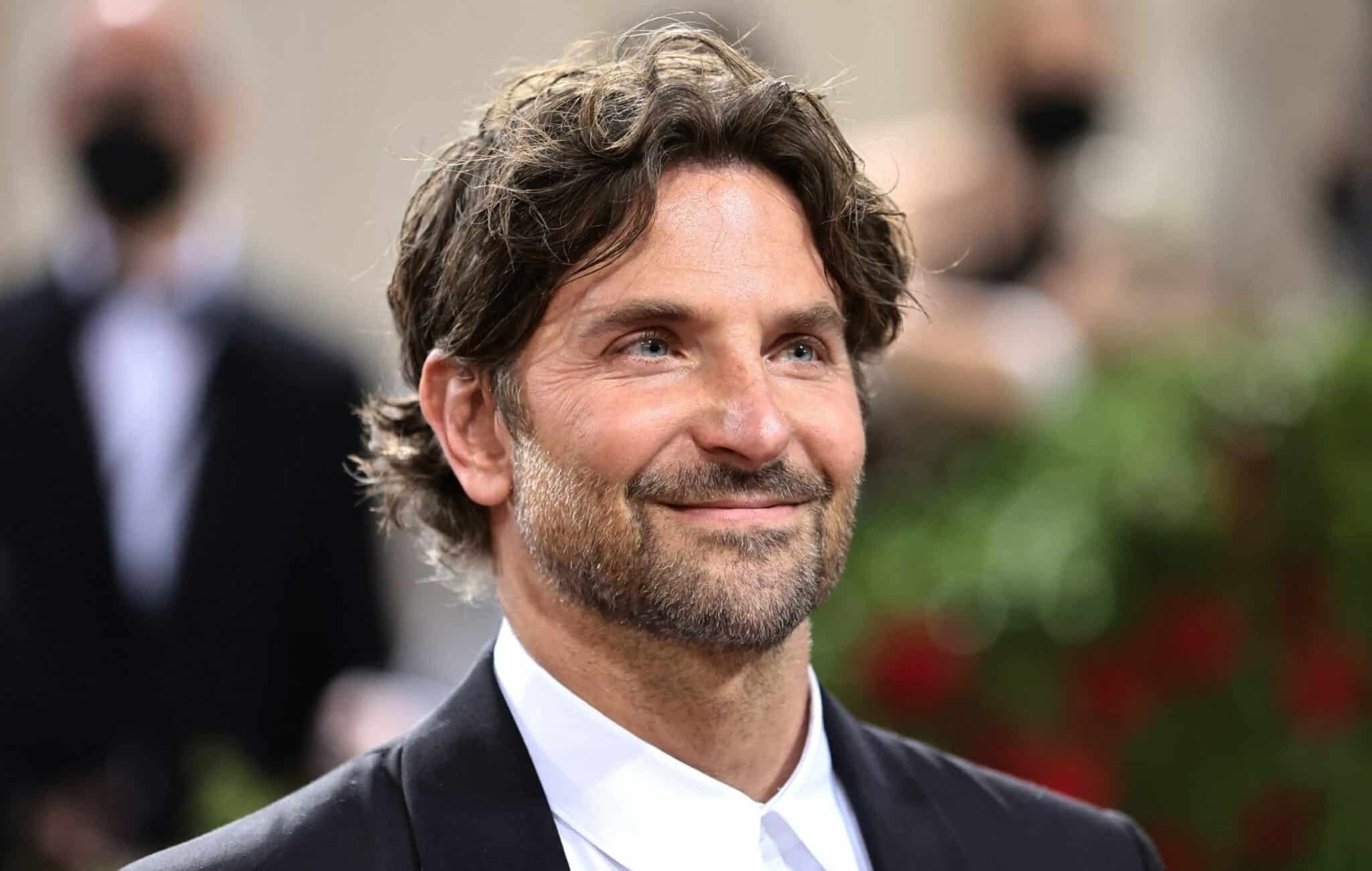 Credit: Jamie McCarthy/Getty Images
Bradley Cooper was once named 'Sexiest Man Alive', but as with Angelina Jolie, that doesn't necessarily mean he's a killer in bed. Rumours have been swirling about Cooper's lack of magic for years, mainly thanks to his regular co-star Jennifer Lawrence (who once described him as a "wet kisser").
Some of Bradley's exes have apparently also stated that the actor is simply boring in bed. And his strange penchant for putting on accents during lovemaking probably isn't doing Bradley any favours. Apparently, Cooper – who speaks French fluently – sometimes tries to add romance to proceedings by putting on a fake French accent.
Taylor Swift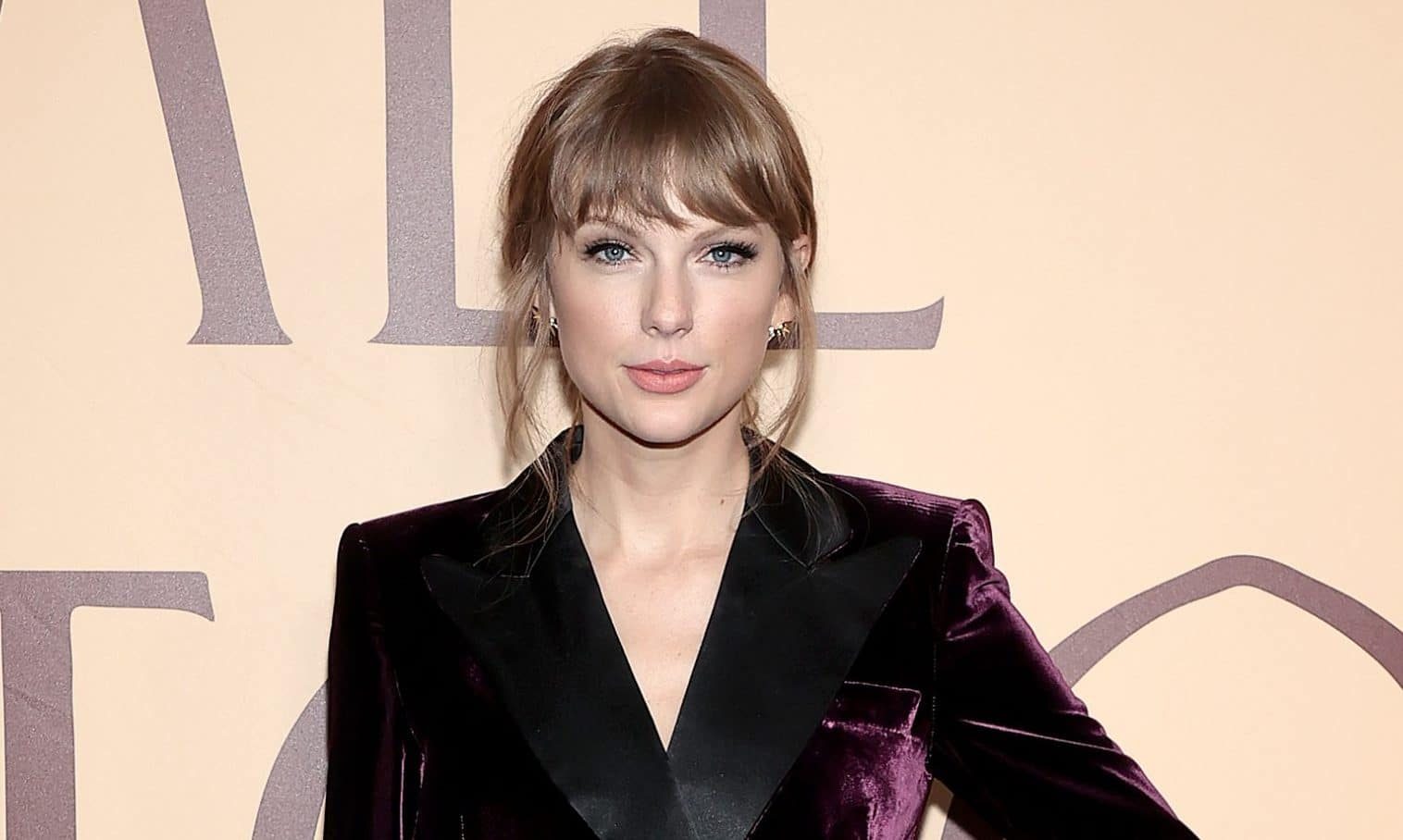 Credit: Dimitrios Kambouris/Getty Images
Taylor Swift has quite a few famous notches on her bedpost, including Jake Gyllenhaal, John Mayer, Tom Hiddleston and Harry Styles. So you'd think with all that experience under her belt, Swift would know what she was doing with the opposite sex.
Apparently not. Anonymous sources have claimed that Swift is more of a make-out session kind of girl and generally avoids getting down to business. The rumours may have started after Swift's break-up with Styles, who claimed that she was very nice and all but "didn't put out as much as he would've liked."
Elvis Presley
Credit: Steve Morley/Redferns
Elvis Presley was arguably the biggest sex symbol of the 1950s, but apparently the King of Rock and Roll didn't have a clue when it came to sex. One of Presley's famous ex-girlfriends, actress Natalie Wood, was so exasperated with their love life that she actually told him he "didn't know how to screw".
This was later confirmed by his friend Byron Raphael, who used to send women Elvis' way in the late 60s. Apparently, many of them would leave the bedroom unimpressed, teaching rock and roll groupies everywhere a harsh lesson in reality vs expectation.
Jennifer Aniston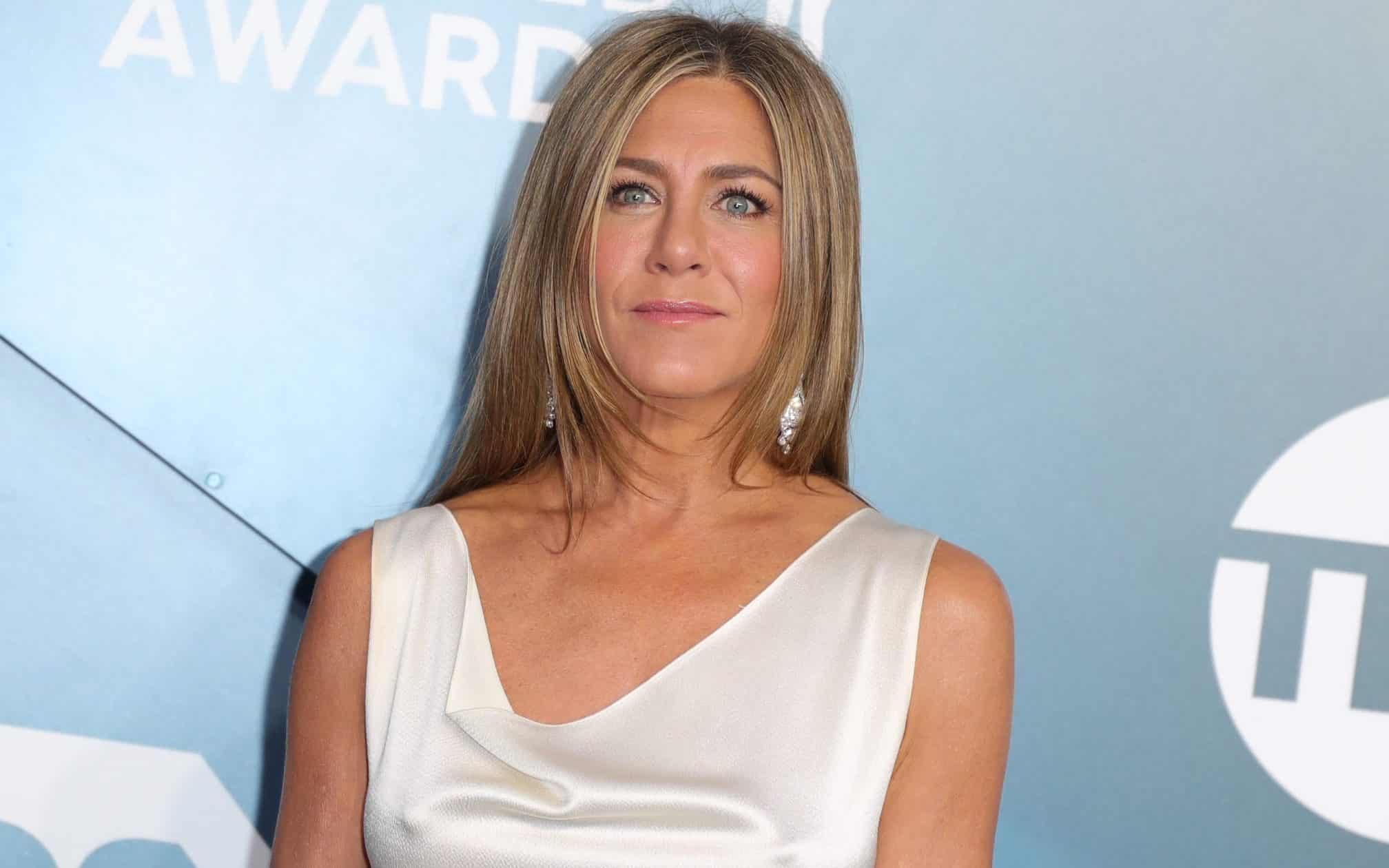 Credit: Leon Bennett/Getty Images
Jennifer Aniston has always been a private individual. Unfortunately for the actress, her ex-lovers have been a bit more forthcoming. One anonymous source confirmed that Aniston is 'cold' in bed and doesn't seem to enjoy sex that much at all.
Apparently, Aniston is guilty of making excuses to get out of sex. The rumours have followed the actress for a while now so it's left a question mark hanging over her head. Maybe someone should ask John Mayer, who seems to love raving about his ex-partners in the media?
Ben Affleck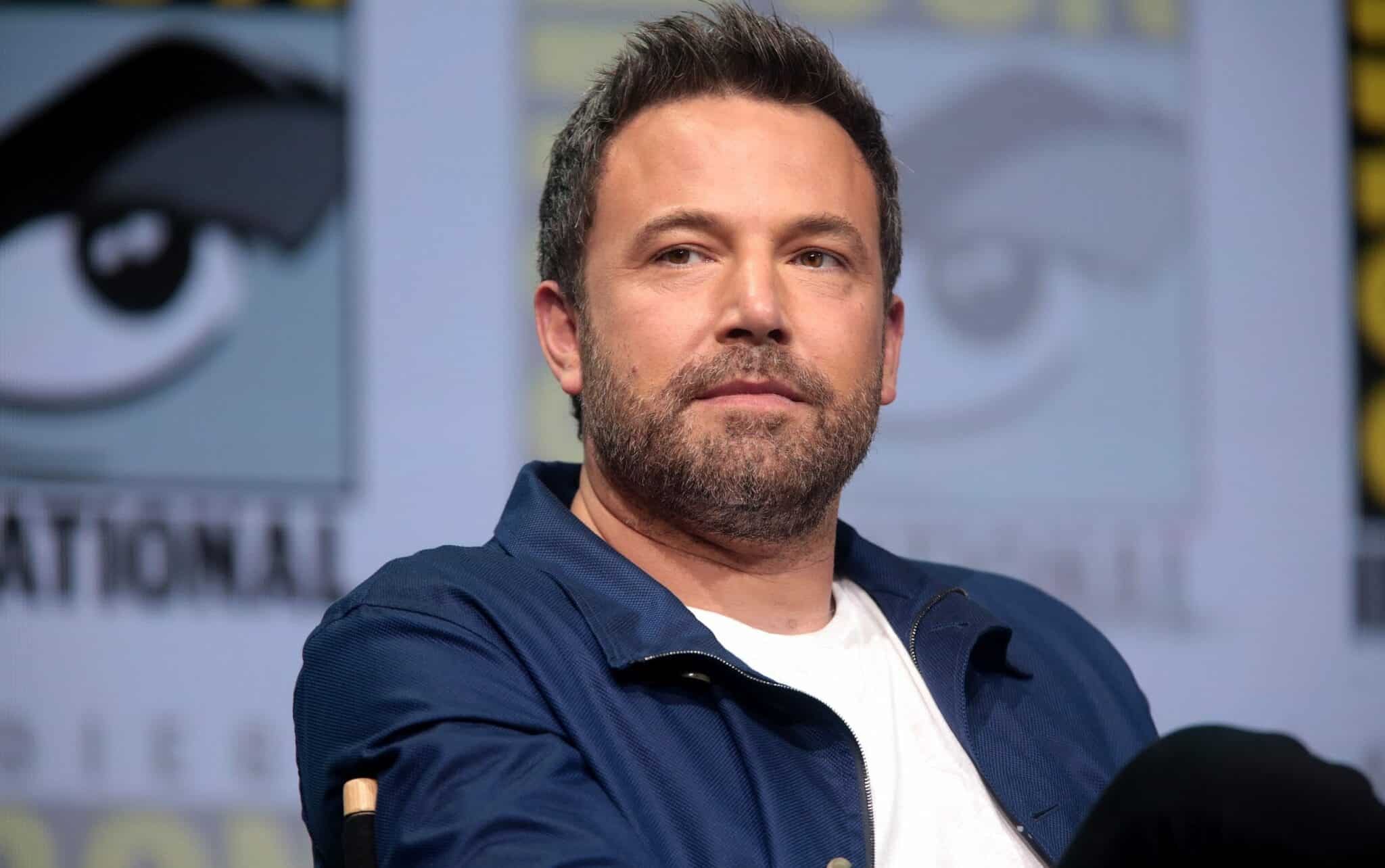 Credit: Gage Skidmore
Ben Affleck has had a chequered romantic history. With plenty of engagements and flings under his belt, most people would assume that Affleck knows what he's doing when it comes to the ladies. That assumption came under scrutiny when his former ex Jennifer Lopez appeared on Watch What Happens Live.
Andy Cohen asked Lopez to specify who was better in bed: singers, dancers or actors. J-Lo instantly replied: "I have to say, in my limited experience, anybody involved in music. So, I would say singers or dancers." Still, this didn't stop Lopez from getting back with Affleck, with the two finally tying the knot in 2022!
Sophie Monk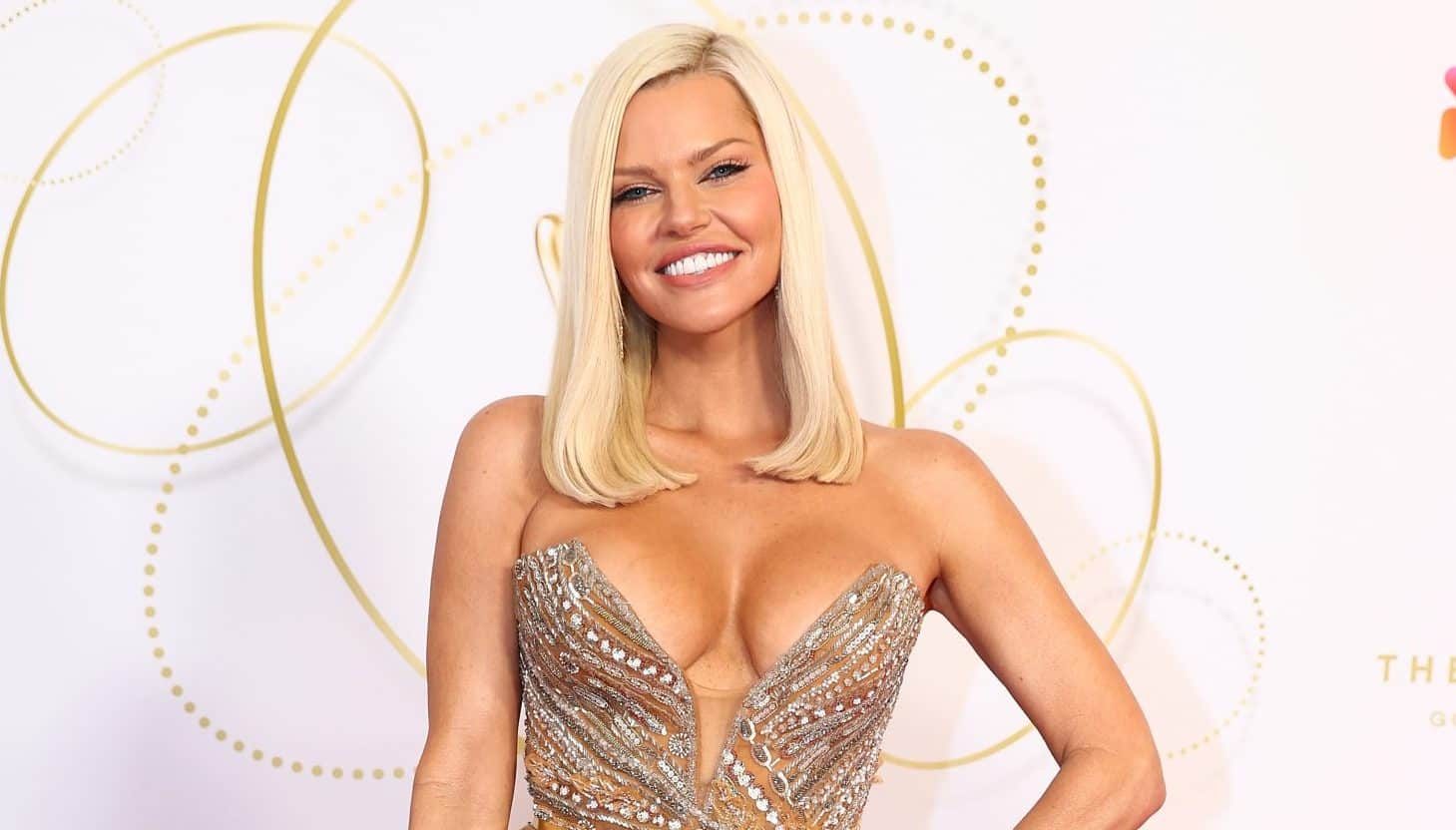 Credit: Chris Hyde/Getty Images
Model Sophie Monk recently decided to 'out' herself as bad in bed, when she revealed in an interview: "I'm probably bad in bed, actually. I think I am a dud, honestly. No one is going to tell you you're bad in bed."
Monk went further and tried to explain what it is about herself that makes her a 'dud': "I'm not a very sexy person, I'm very awkward." It's unclear whether Monk was just going through a period of low self-esteem when she made the comments, after her ex-fiancé Benji Madden had just started going out with Paris Hilton.
Nick Lachey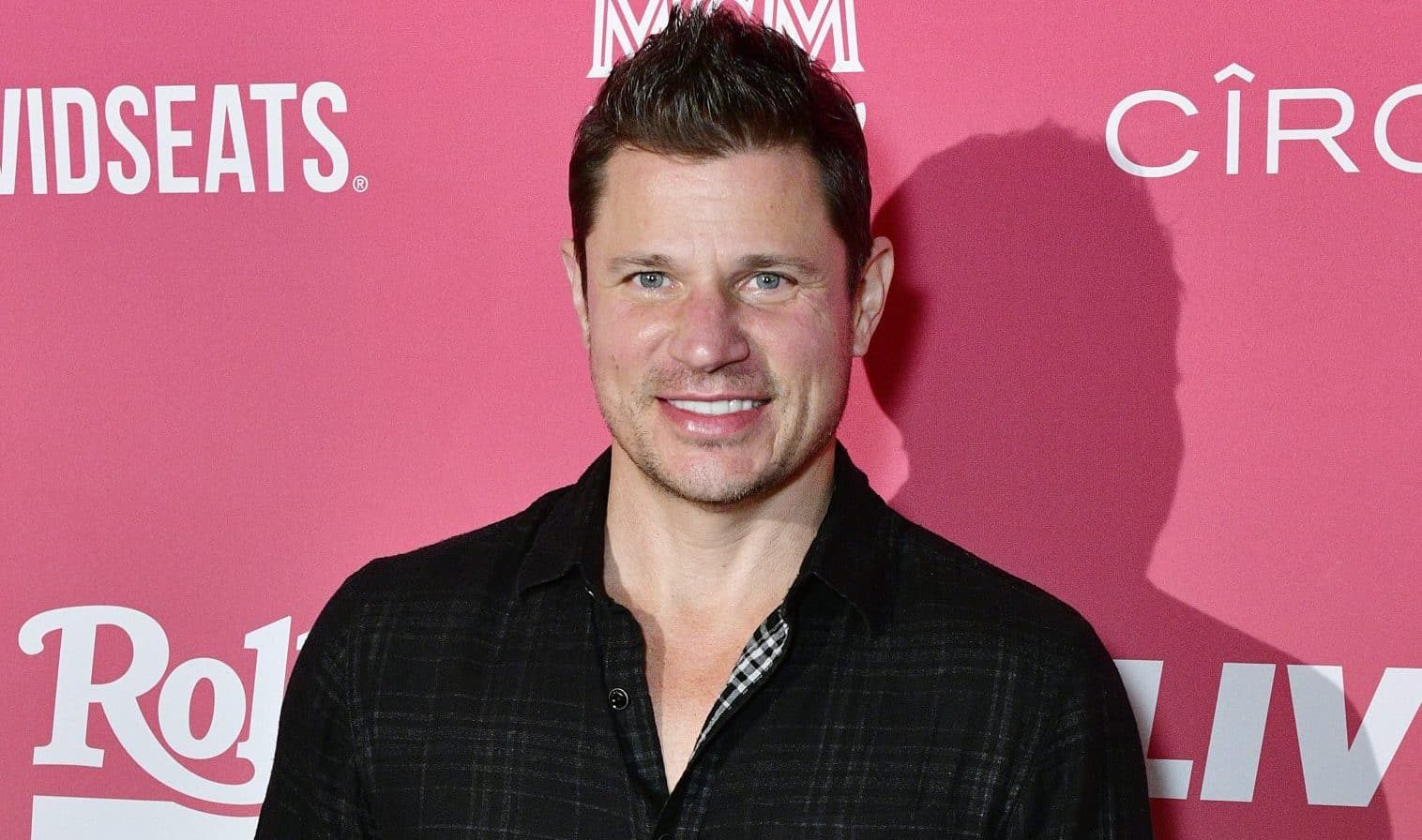 Credit: Eugene Gologursky/Getty Images for MCM
Famous originally as a member of boy band 98 Degrees, Nick Lachey was also married to Jessica Simpson from 2002 to 2006. And what killed the spark from their marriage? Well, according to Simpson, it was the size of Nick's penis.
Simpson once revealed in a particularly candid interview, : "Nick's small package was a problem sometimes. Like the first time we had sex, to tell you the truth, I didn't really feel much, I faked the whole thing. I felt sorry for him, I still loved him though." Lachey currently has three kids with his second wife Vanessa Minnillo, so he must be doing something right.
Brody Jenner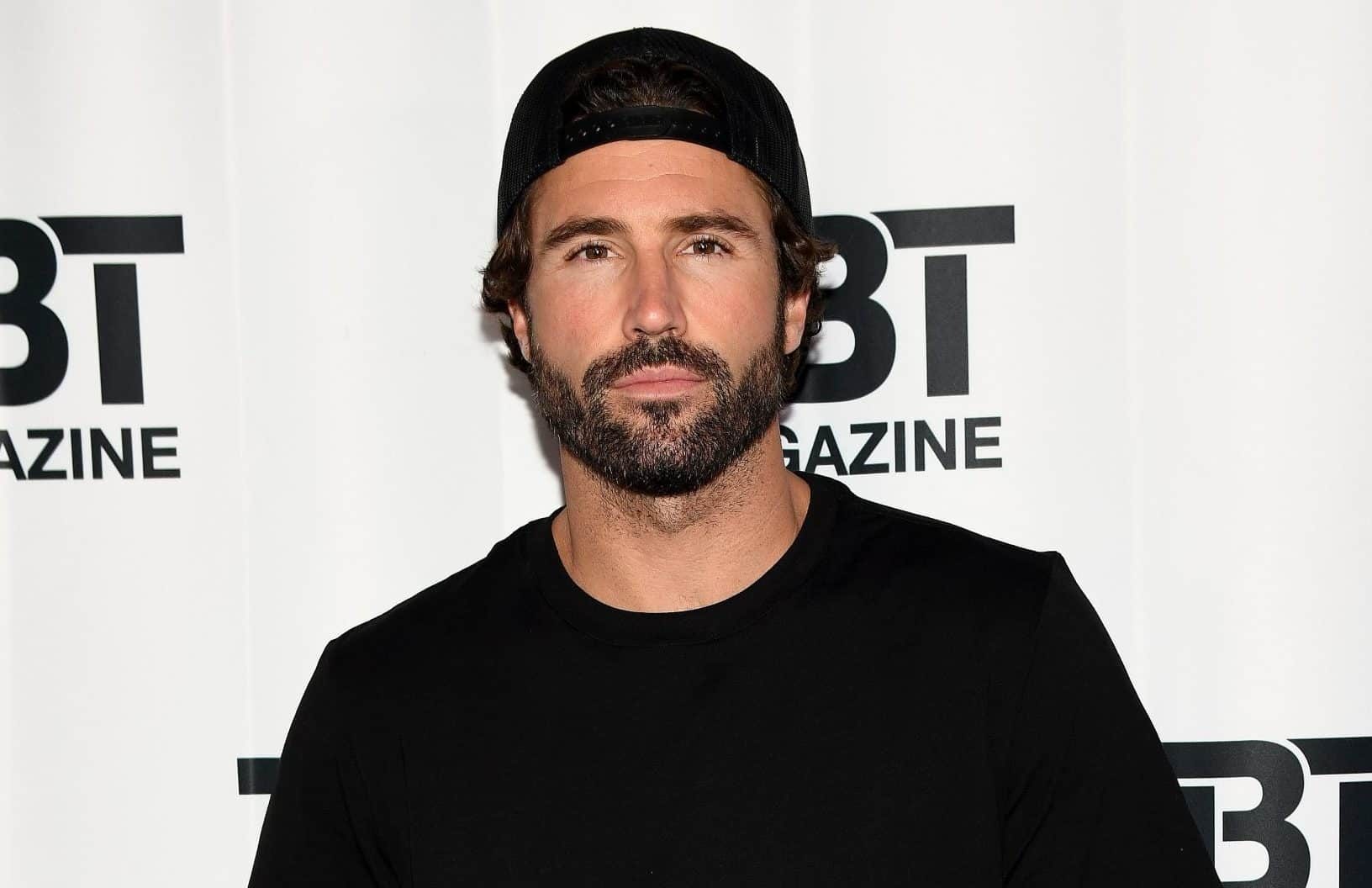 CreditL Derek White/Getty Images for TBT Magazine Powered By Berman Law Group
Reality star Brody Jenner always liked to pride himself on his bad boy reputation; after The Hills, he even hosted his own reality programme titled Sex with Brody. But according to Kristin Cavallari, with whom Jenner once enjoyed a romance, there's a chance that Jenner was all talk and no trousers.
Cavallari wasn't very impressed with hers and Jenner's sex life, and made sure that everybody else knew it once things ended. Cavallari said that Brody was 'vanilla' in bed and didn't like to go too far 'outside the box'. Jenner retorted that "she was obviously just bitter about something."
Maria Sharapova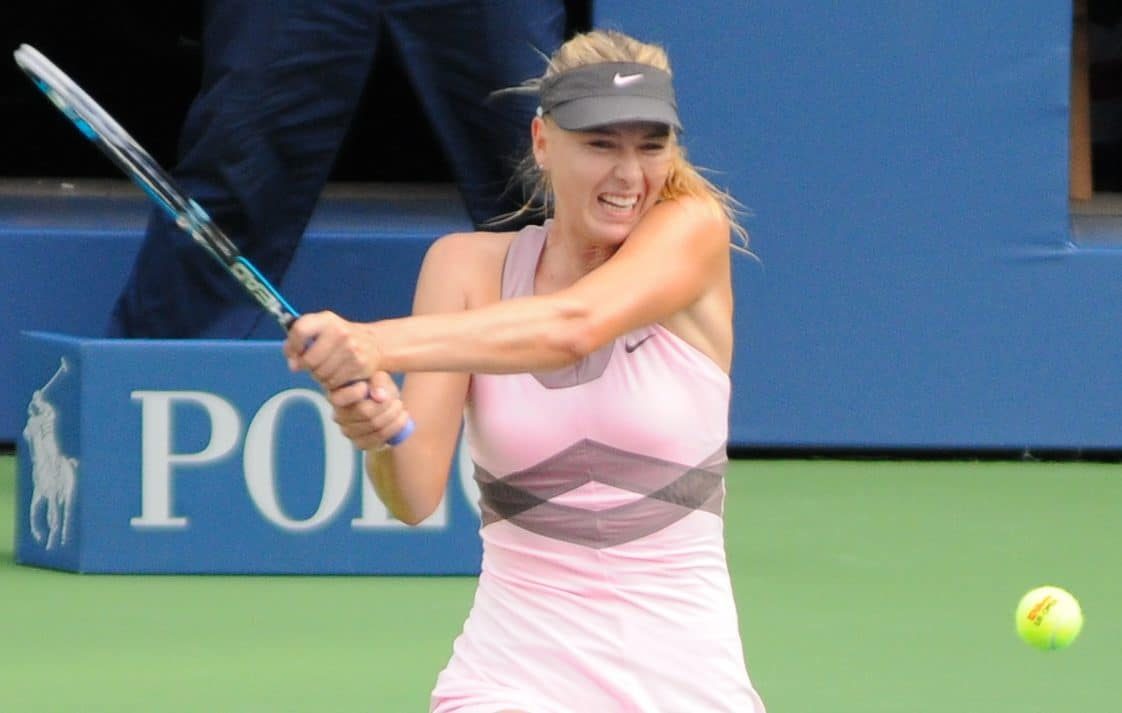 Credit: Christian Mesiano via Wikimedia Commons
Tennis star Maria Sharapova used to be a bit of a sex symbol, but Adam Levine of Maroon 5 decided to shatter the illusion when he spoke candidly to the press about his sexual encounter with the tennis star, which in his eyes was extremely disappointing.
Levine said that he had thought "like a lot of guys, that she'd be the loud screaming type". Instead, says Levine, Sharapova "wouldn't make any noise during sex…She just lay there like a dead frog. She even got angry if I started to moan, said it 'ruined her concentration.'"
Tiger Woods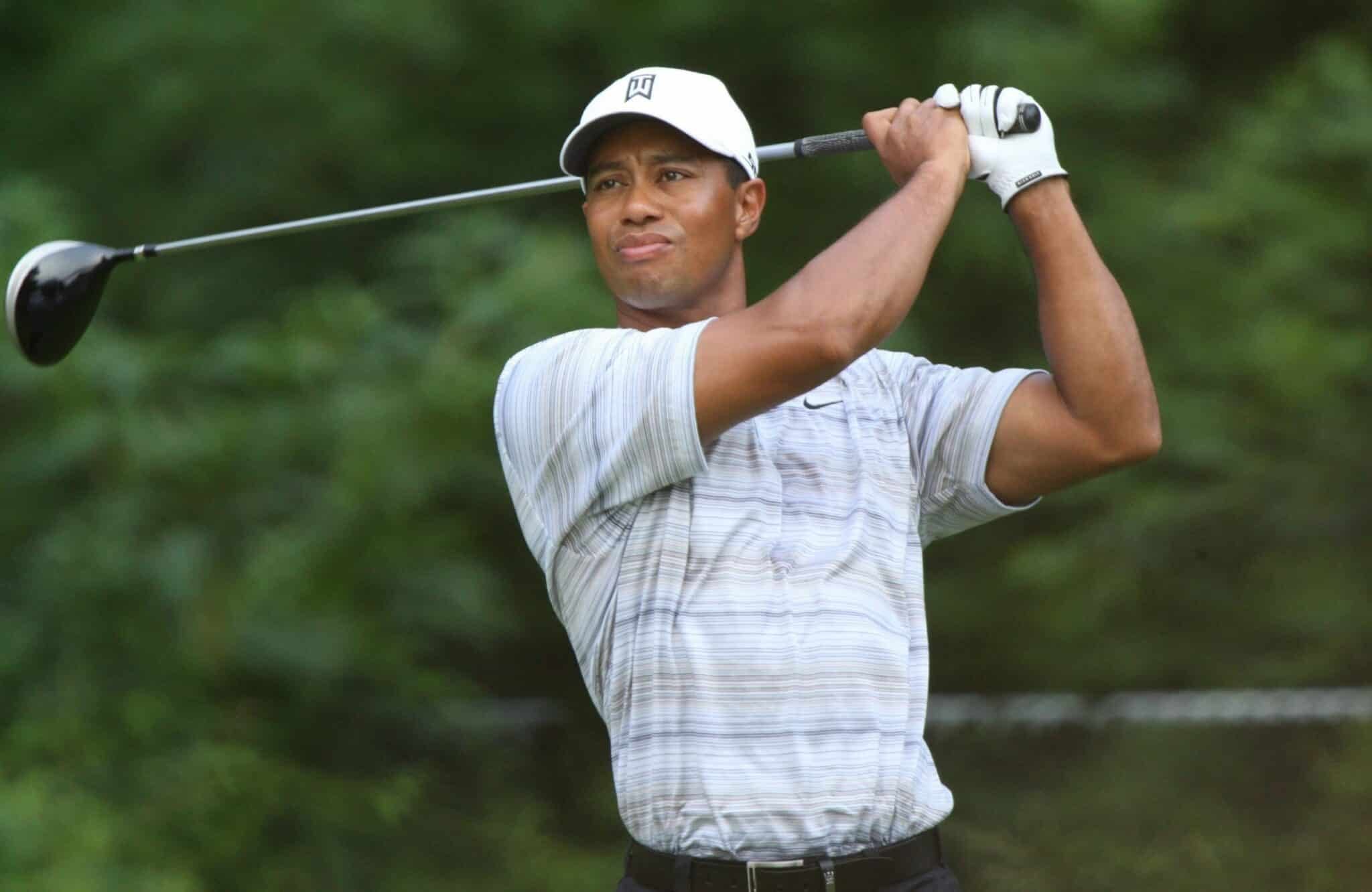 Credit: Keith Allison via Wikimedia Commons
Tiger Woods was caught up in one of the most famous sex scandals ever, when it was revealed in 2009 that he had had hundreds of extra-marital encounters behind his wife Elin's back. From nightclub managers to groupies, Woods had done the dirty with too many women to count.
This led many people to assume that Woods was some sort of firecracker in the bedroom, something that waitress Jamie Grubbs disputed. Grubbs had a 31-month fling with the golfer and told the Sun newspaper that the sportsman was just horrible under the sheets and didn't really know what he was doing.
Hugh Hefner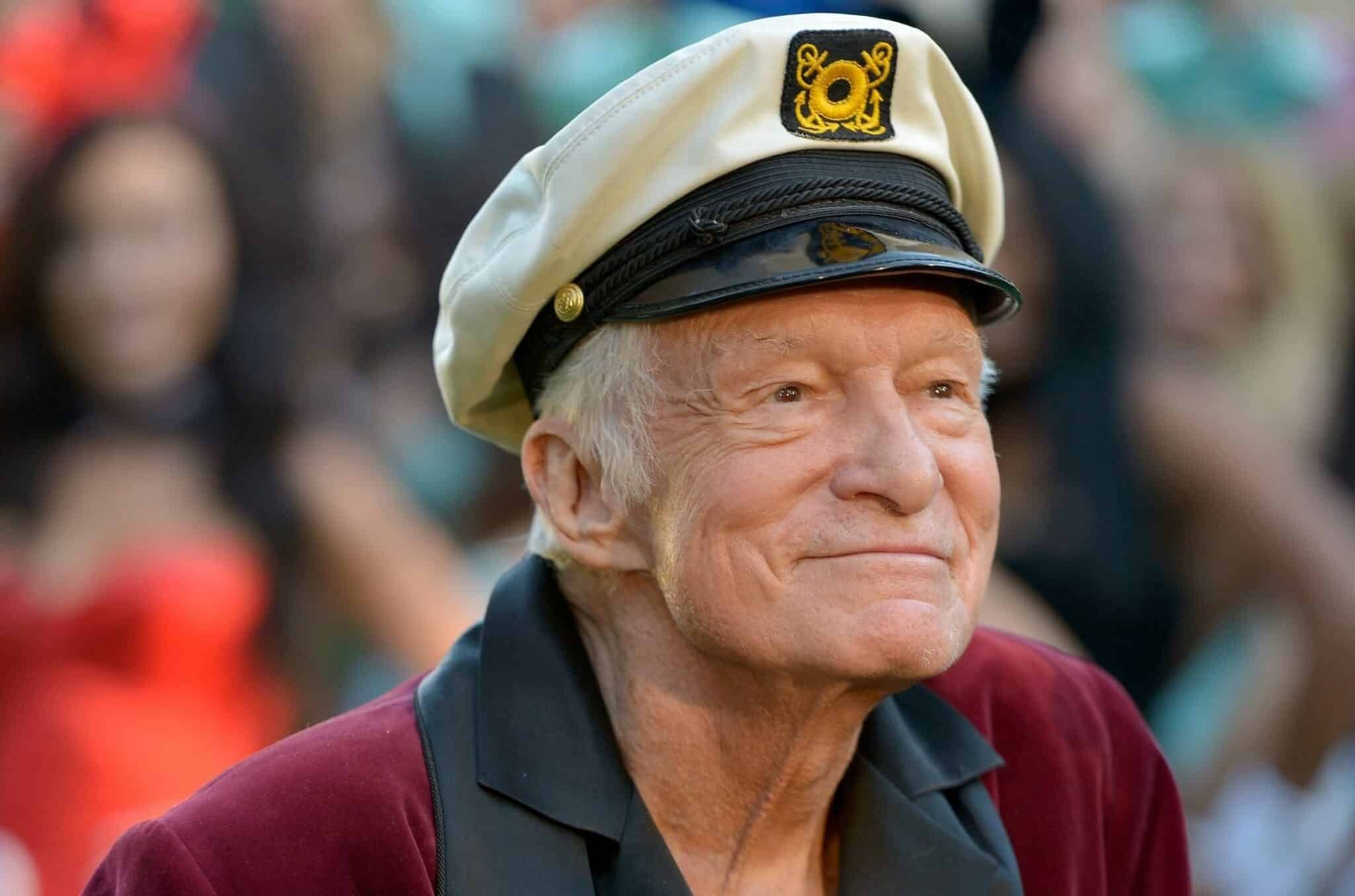 Credit: Charley Gallay/Getty Images for Playboy
In his lifetime, Hugh Hefner made millions from selling sex. One would assume, then, that the Playboy magnate would have plenty of tricks up his sleeve when it came to women. However, his widow Crystal Harris decided to dispel that illusion with some very revealing info about Hugh.
Apparently Hefner never bothered to undress for sex and the experiences were often a little 'short-lived'. According to Harris, Hefner could only manage 2 minutes at a time. To be honest, we're not sure it's all too surprising that an 88-year-old wasn't a dynamo in the bedroom.
Judd Apatow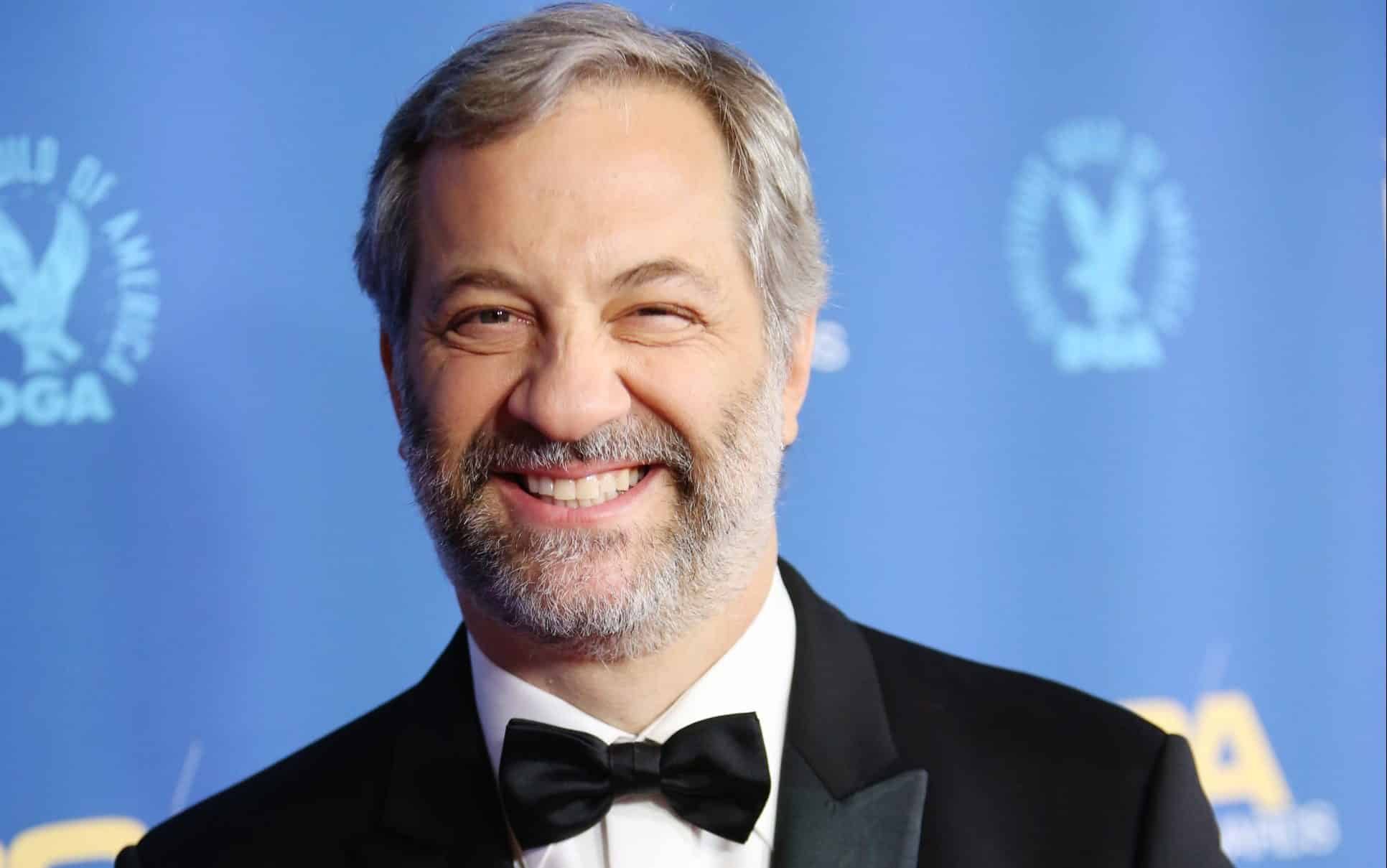 Credit: Jesse Grant/Getty Images
Judd Apatow, the director of such hit comedies as The 40-Year-Old Virgin and Knocked Up, has often delved into sexual issues in his movies. But apparently Apatow isn't all that great when it comes to doing the deed himself. The source? None other than Judd Apatow.
Apatow was once describing his very first sexual encounter and revealed just how embarrassing things got afterwards. Apatow stated: "I said to the girl after my first time, 'Hey, was it good for you too?" And she said, "Well, I guess it'll get better eventually."
Charlie Sheen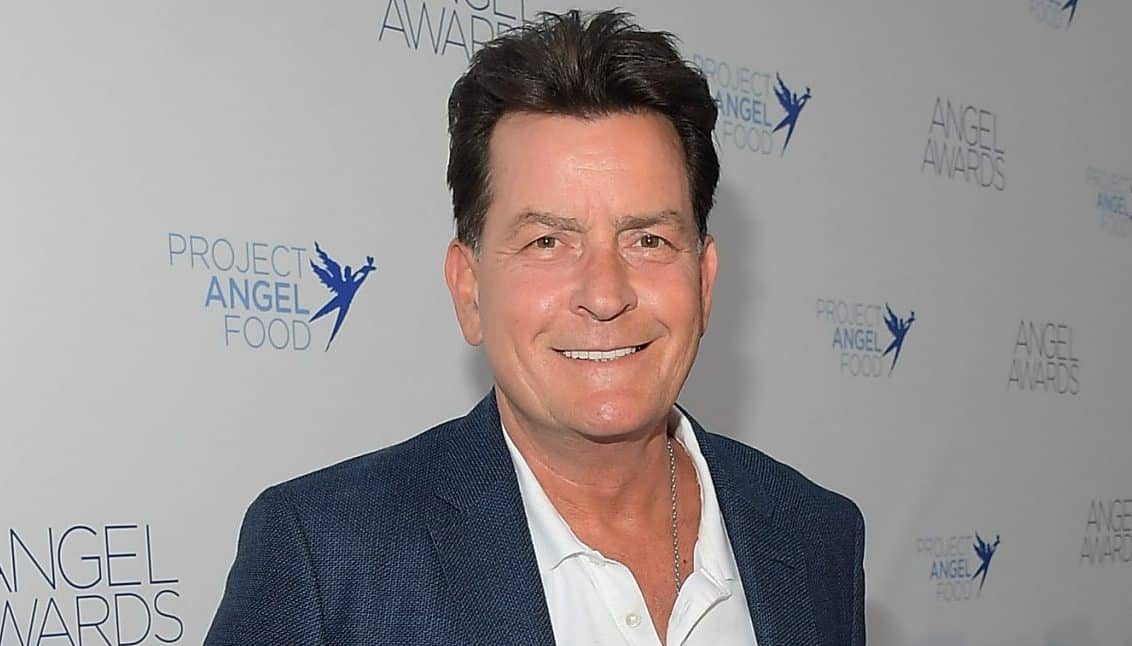 Credit: Charley Gallay/Getty Images for Project Angel Food
Charlie Sheen has acquired a reputation as a bit of a bad boy. His multiple encounters with women who work in the sex industry (he once dated two porn stars at the same time) have led many people to assume that he's a bit of a sexual adventurer.
While he might like getting down and dirty, that doesn't mean that Sheen is particularly generous in bed. Apparently one of his ex-wives used to complain that he was extremely selfish in bed and didn't care about her pleasure.
Keith Olbermann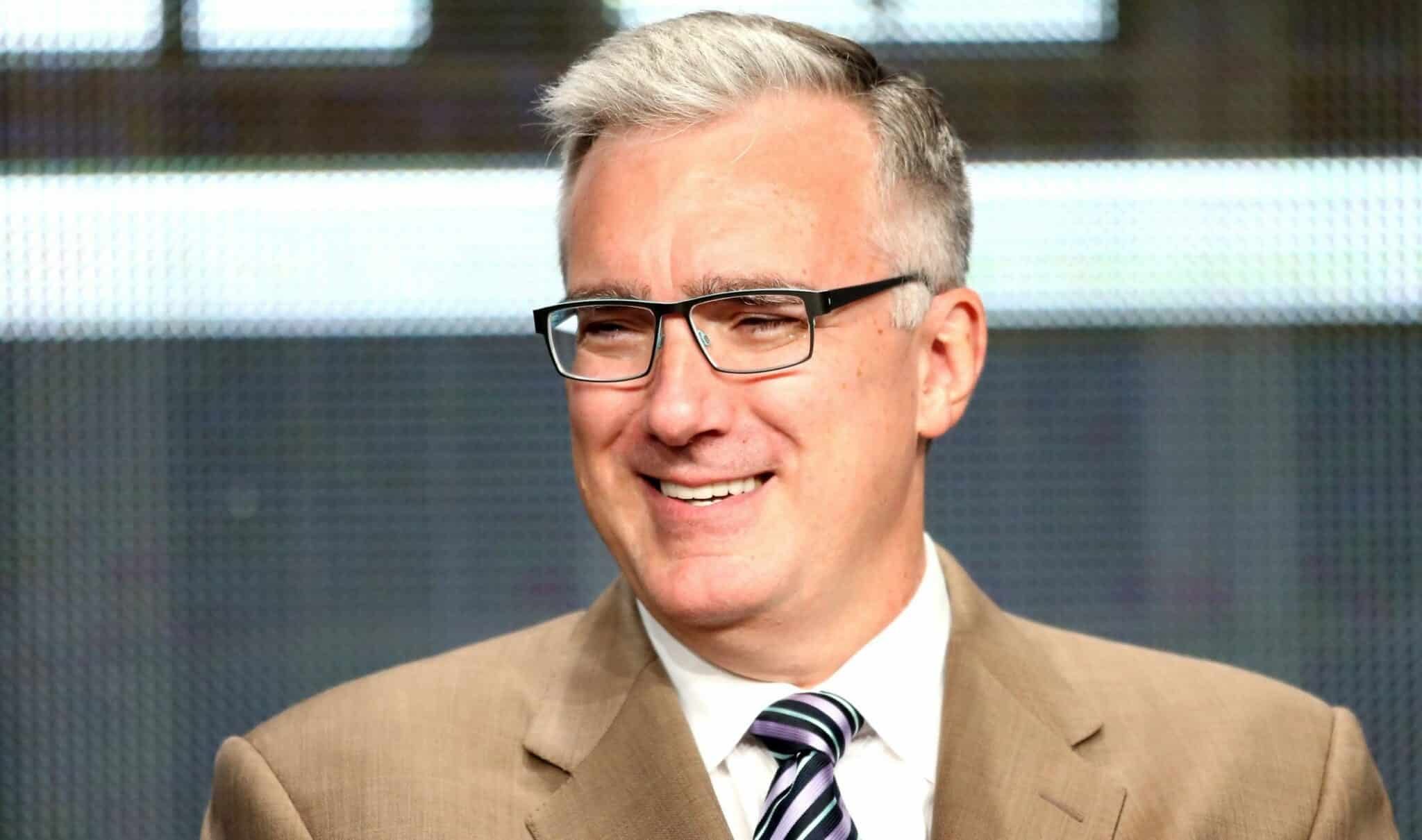 Credit: Frederick M. Brown/Getty Images
Keith Olbermann is a sports commentator and former host of MSNBC. He's not really the type of guy that you'd assume would have loads of women clamouring after him – and it seems as though the ones who are must be left disappointed.
Apparently, Olbermann had a one-night stand with a woman who was more than willing to tell all about their encounter. An anonymous source one stated: "I pretended he knew what he was doing. I adored the guy. I didn't want him to think he was a dud in bed."
The Tinder Swindler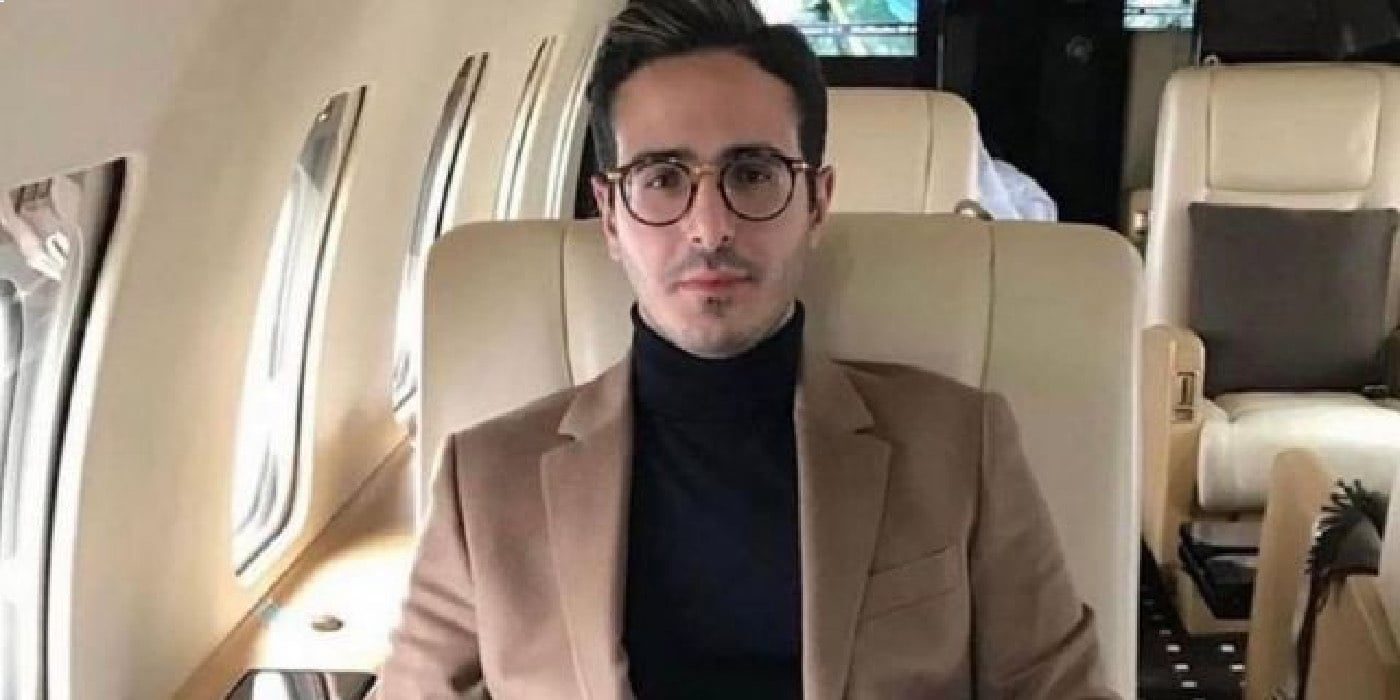 Credit: Netflix
Earlier this year, it was hard to avoid the story of Simon Leviev, AKA the Tinder Swindler, who became infamous for his exploits on the dating app. In just a few short years, Leviev managed to con several women out of tens of thousands of pounds. Damaging his reputation further, an ex-lover revealed he isn't just a romantic fraud.
Samantha Hales, who dated the Leviev prior to his Tinder Swindling, said: "He must have really improved his game in the last ten years to get money out of these girls […] He couldn't pull any strokes in the bedroom. He was a total flop. I had to show him the ropes."
Jack Whitehall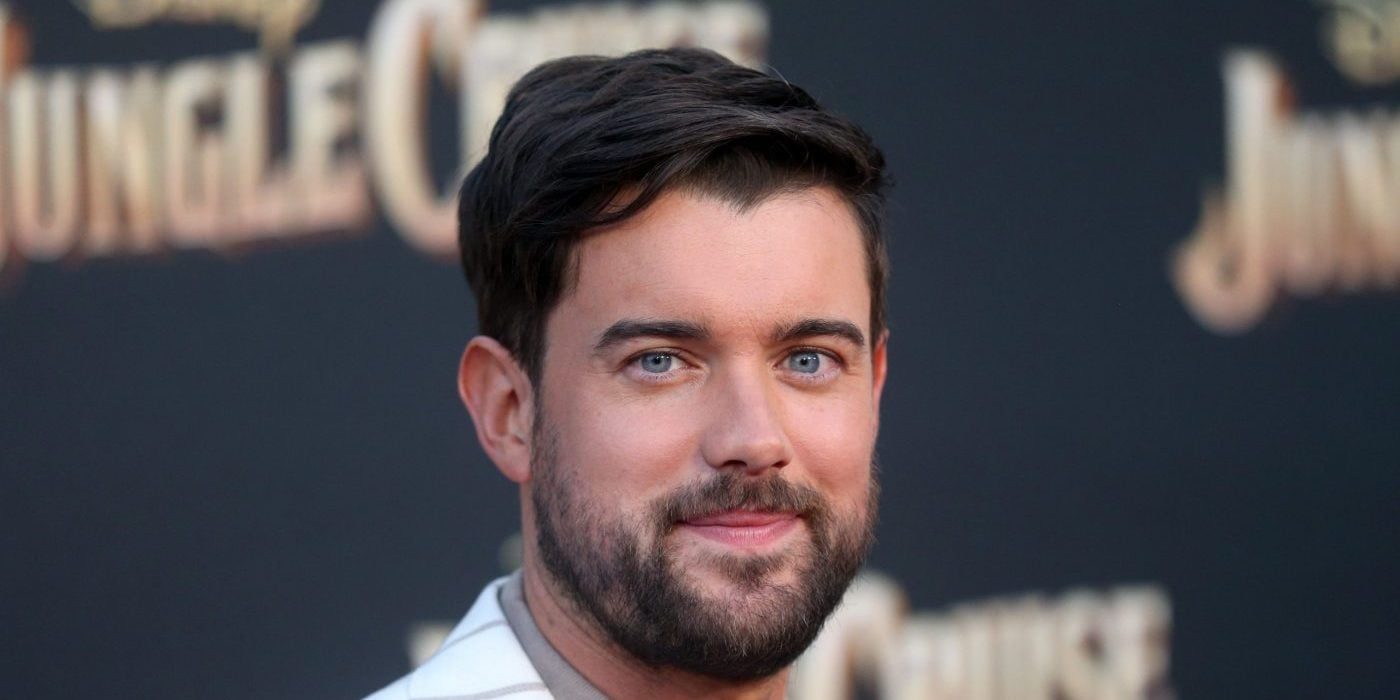 UK comedian Jack Whitehall made an impression on fans when he burst onto the scene thanks to his cheeky grin and boyish good looks, dating the likes of Gemma Chan and even Hollywood starlet Kate Beckinsale. Despite this success with the ladies, Whitehall has the propensity to laugh a girl both into bed and out of it.
He admitted back in 2019: "I am very unadventurous in the bedroom. People go, 'Ooh, Jack what do you like in the bedroom?' Just quick and quiet. Like I'm hiding from the Nazis. Sex with me is arriving late at the theatre and trying to find your seat […] Some shuffling, a bit of shushing, a pause and then from somewhere in the darkness just a whispered 'Sorry'. And never any applause."
Jesse James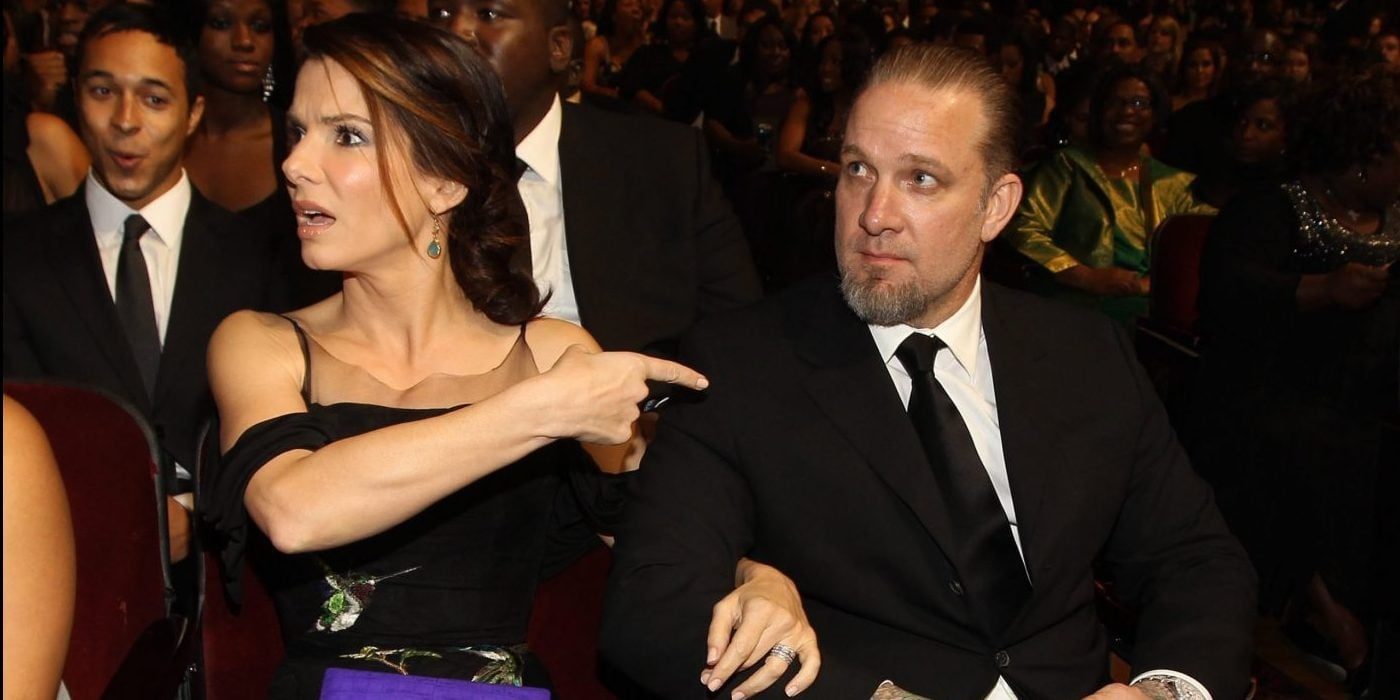 Credit: Christopher Polk via Getty
No, not the Wild West outlaw. We're talking about the douchebag biker bro who was married to, and subsequently cheated on, Sandra Bullock. Since the divorce, James garnered himself a bit of a love rat reputation, and some of the feedback hasn't been great.
Brigitte Daguerre claimed he was a selfish lay, saying: "He's a dug in bed who only cares about himself."
Stuart Townsend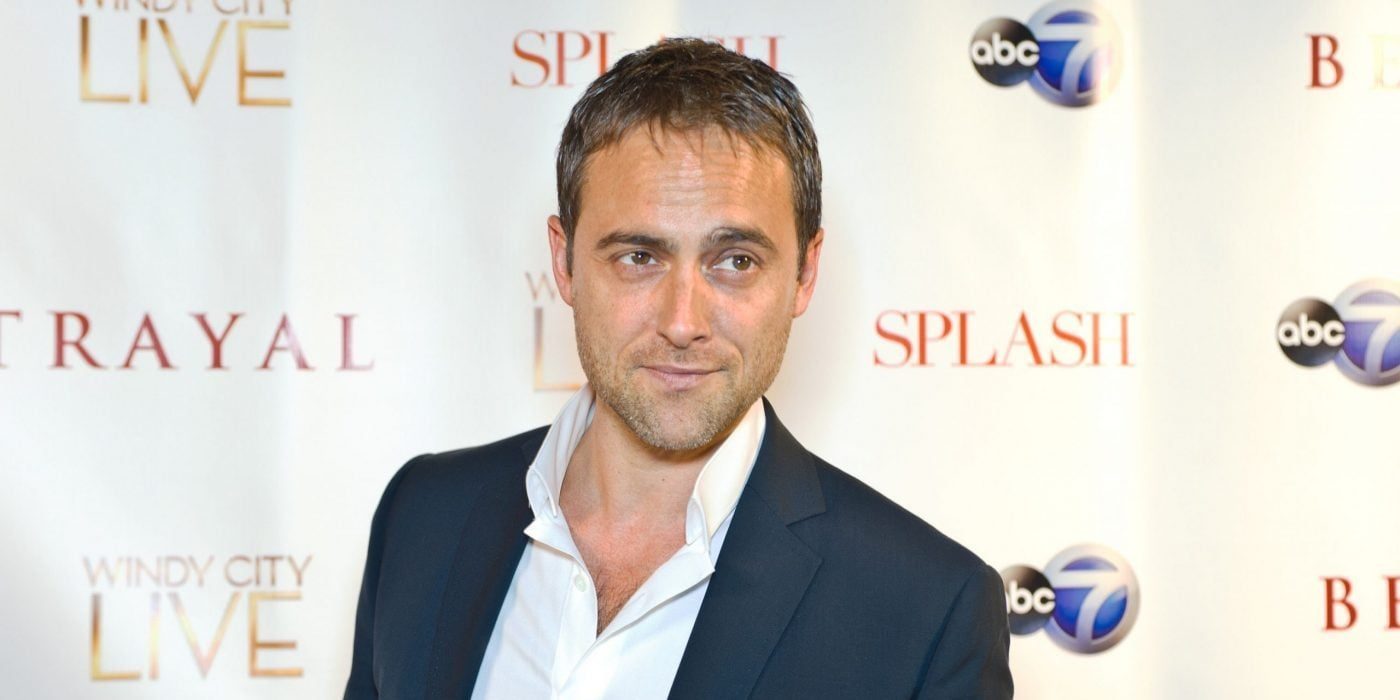 Credit: Timothy Hiatt via Getty
Charlize Theron's nine-year relationship with Irish actor Stuart Townsend was thought be one of the more quietly successful in showbiz. Little did we know, prior to their 2010 split, that things between the sheets weren't going so smoothly.
A friend of Theron's revealed: "They had become more like brother and sister than lovers. It was she who ended it." It goes without out saying that being in a sexual relationship while also having a brother and sister dynamic going on is not a great vibe.
Russell Brand
Credit: Jeff Spicer via Getty
Russell Brand voiced his feelings about ex-wife Katy Perry's influence in the bedroom during their brief marriage, claiming he would think about other women during sex. But apparently he's not so inspiring himself, if past lovers are anything to go by.
Georgina Baillie (granddaughter of Fawlty Towers actor Andrew Sachs) said the comedian was a disappointment in bed. What's worse, Brand allegedly kept screaming Baillie's grandfather's Fawlty Towers catchphrase, "Qué?"
Lars Ulrich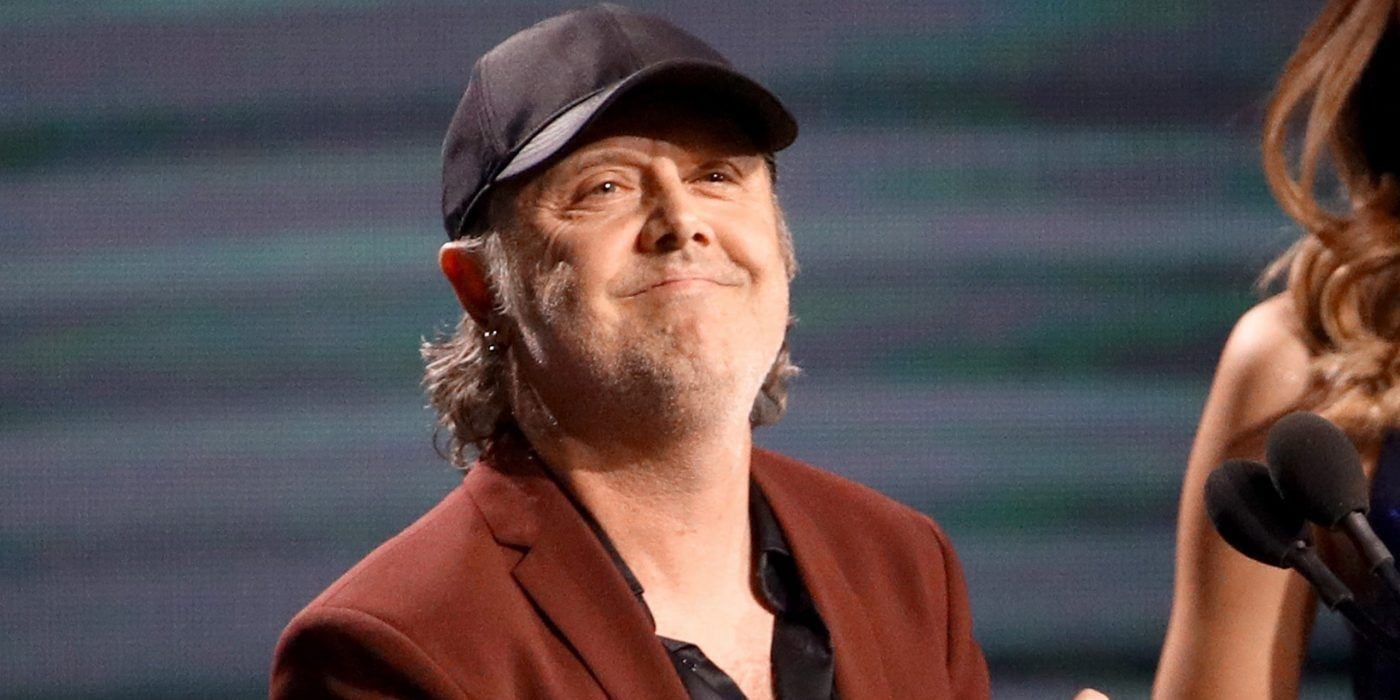 Credit: Rich Fury via Getty
Being a drummer's bad enough. You're sat way in the back, and no one cares about your solos. On top of that, if you're Lars Ulrich of Metallica fame anyway, groupies leave terrible reviews of your sexual prowess.
"Metallica drummer Lars Ulrich is 'unforgiven' for being a sexual disappointment," GroupieDirt claimed. His technique is allegedly 'wham bam thank you maam'. Additionally, "Lars sometimes has trouble getting up his uncircumcised penis."
Jonathan Davis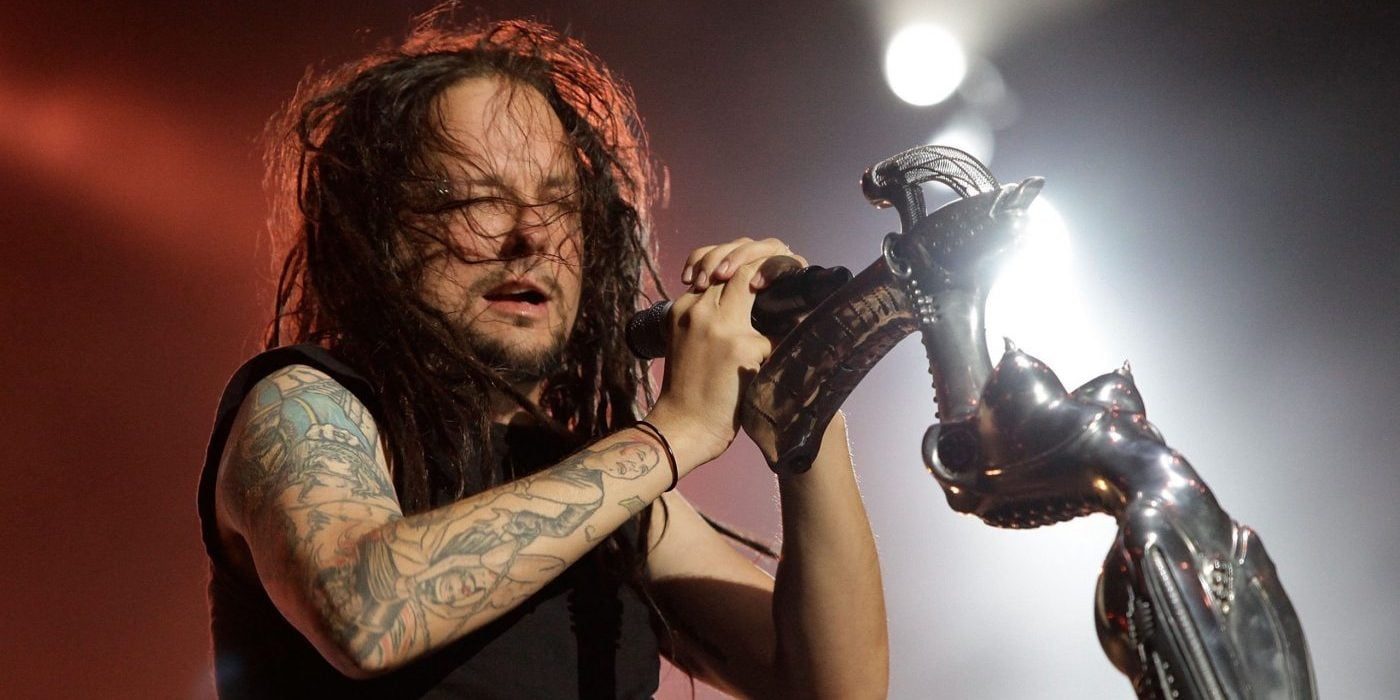 Credit: Chung sung-Jun via Getty
Figurehead of the nu-metal phenomenon of the 1990s, Jonathan Davis first made a name for himself in the subversive Korn. In just shy of thirty years, the band has sold over 40 million records worldwide.
Apparently, three decades in the game has taken it out of poor Davis, who has been described by groupies as a "selfish, whiny b***h". Certainly not a freak on a leash.
Kelly Brook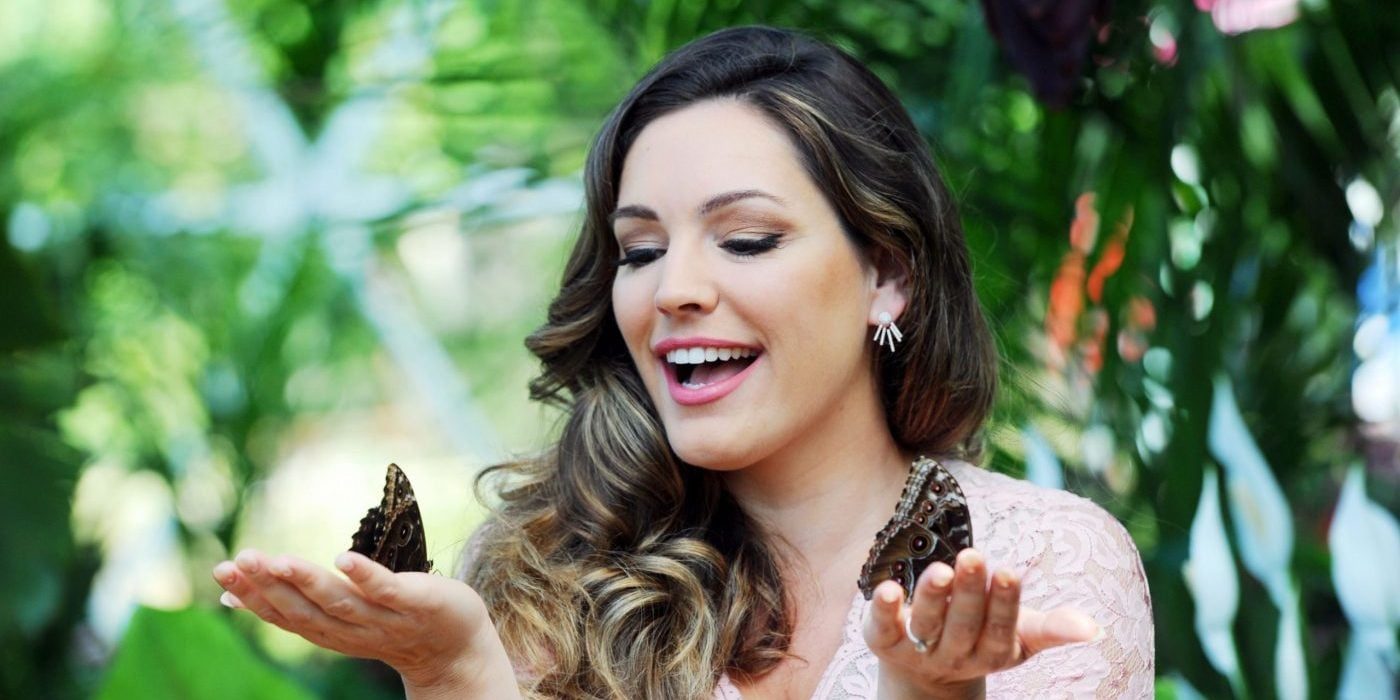 Credit: Stuart C. Wilson via Getty
Kelly Brook has long been one of the UK's biggest sex symbols and an object of desire for thousands upon thousands of men up and down the country. Imagine how painful it must be then, to discover that the model turned radio presenter is apparently a bit of a bore in the sack.
As if catching your boyfriend cheating you wasn't bad enough, Brook's ex, English rugby player Danny Cipriani, reportedly claimed she was "boring in bed."
Floyd Mayweather Jr
Credit: Ethan Miller via Getty
Floyd Mayweather Jr is the best defensive boxer of all time. In a career spanning decades, he remains undefeated. He also has bags of money, which he enjoys posing next to in his lavish houses and private jets. But material things can't hide or indeed improve a man's sexual reputation.
If Mayweather's ex Josie Harris is anyone to go by, he's a dud. She told Vibe Vixen that he was "boring in bed" and she would only sleep with him again "if he had a drink first" because "sober Floyd is boring and I like to have fun in bed!"
Mos Def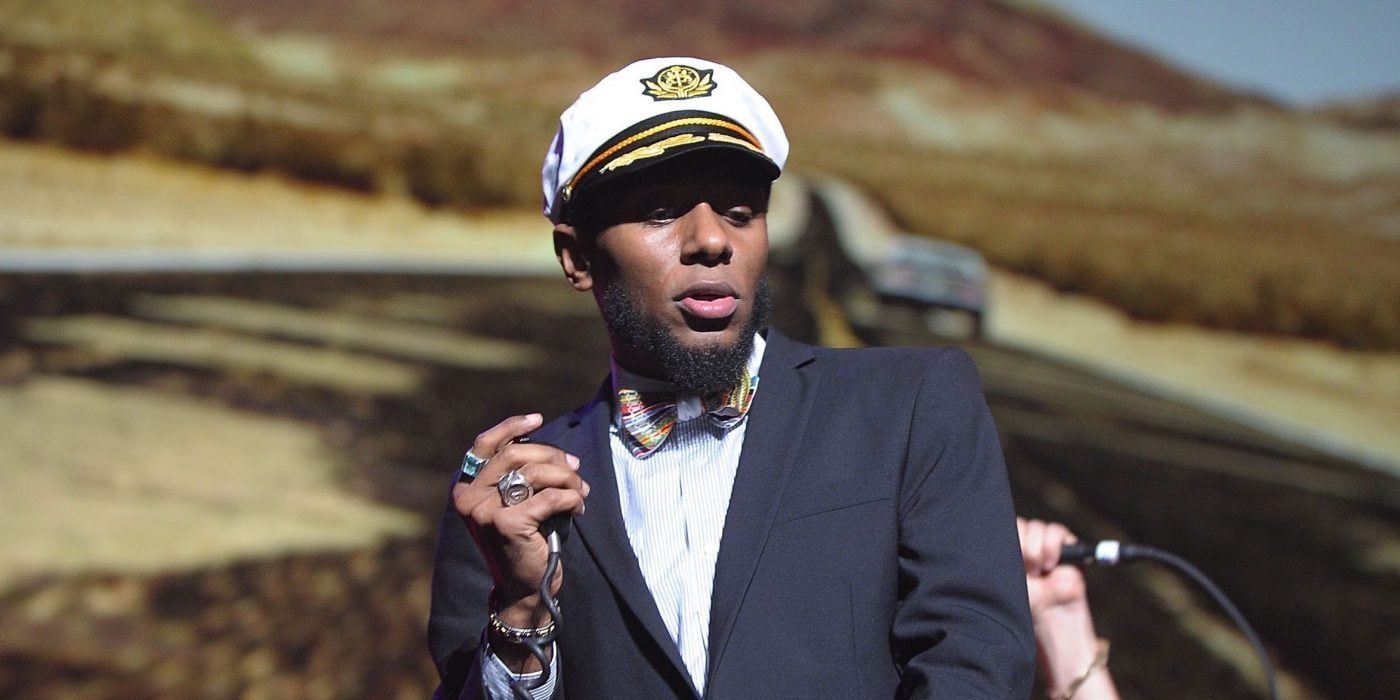 Credit: Michael Loccisano via Getty
"Long but his breath stinks," was the brief but brutal review of legendary rapper Mos Def by kiss and tell veteran Karrine "Superhead" Steffans, who made headlines for her exposes of various hip hop stars.
Is this a worse blow than when he volunteered to be force fed in a video to raise awareness of the treatment of Guantanamo Bay inmates? Probably.
Wyclef Jean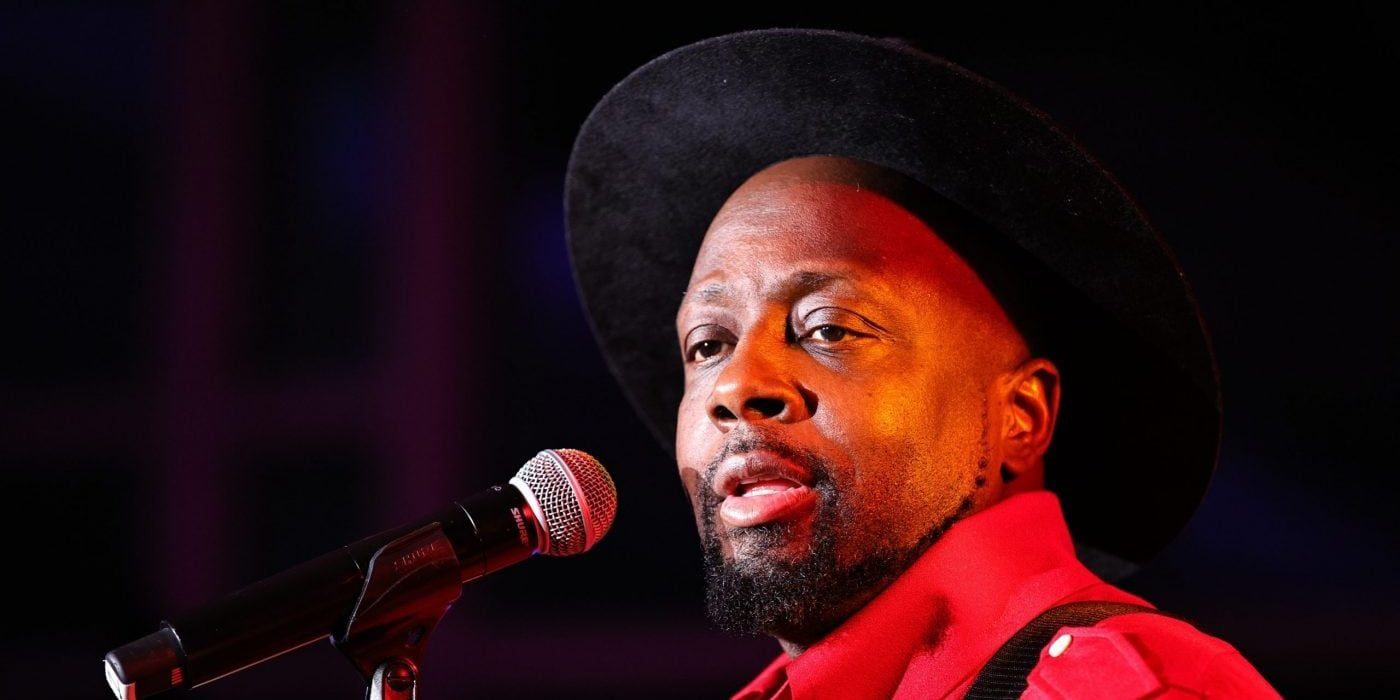 Credit: Dimitrios Kambouris via Getty
Wyclef Jean is one the 1990s' greatest success stories. A college dropout, Jean formed the Fugees and released album The Score in 1996 to critical acclaim. The album, which blended jazz, reggae, soul and hip hop, went on to sell more than 18 million copies and win two Grammy Awards.
Apparently, the money you make from being a global smash can't buy you chewing gum. Steffans also alleged Jean didn't have the freshest breath when they hooked up.
Rob Kardashian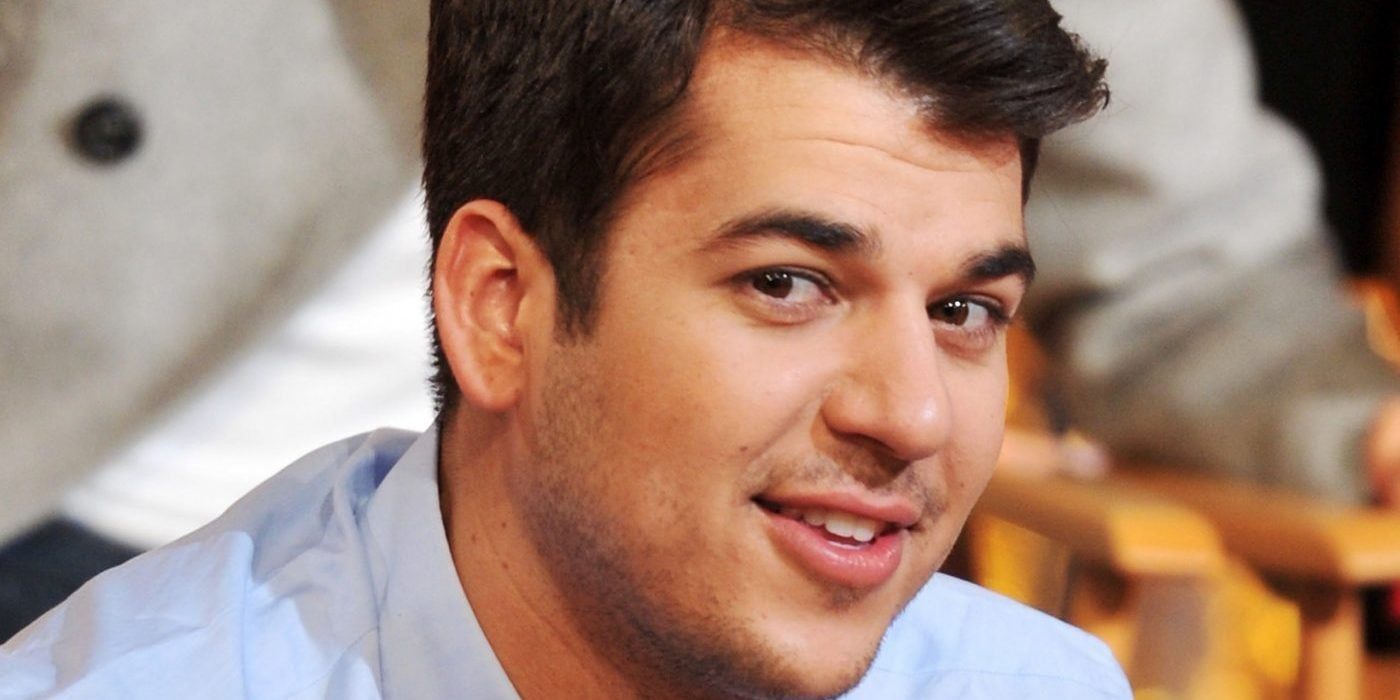 Credit: Stephen Lovekin via Getty
To say how short-lived the tryst was, British singer Rita Ora and Rob Kardashian sure made a lot of headlines when they dated from October to December 2012 before splitting up due to her busy work schedule and their incompatible lifestyles.
In the end, it turns out things weren't so amicable. "Rob's d*** was wack, I had to go get it somewhere else," Ora later tweeted in an online spat with Kardashian.
P Diddy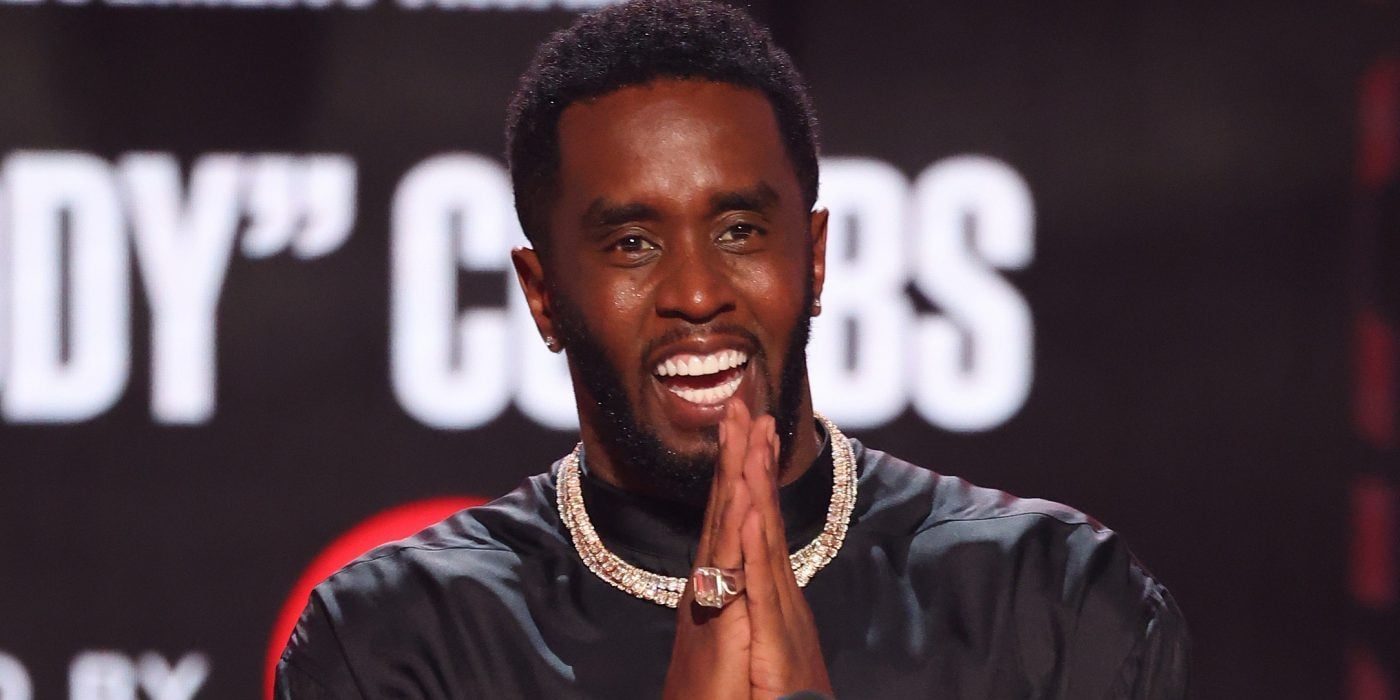 Credit: Leon Bennett via Getty
P Diddy, Puffy, Puff Daddy, Diddly Puffer, whatever the moniker, may have enjoyed great success as a producer and rapper, but even he wasn't safe from the wrath of professional groupie Karrine Steffans.
In her book Confessions of a Video Vixen, she claims P Diddy invited her to his home in the early hours and kicked out a servant from a guest bedroom so he and Steffans could get down to business. "You're one of the best," Diddy is alleged to have said. Steffans reflected: "I said the same to him, when, in actuality, he was average."
Shaquille O'Neal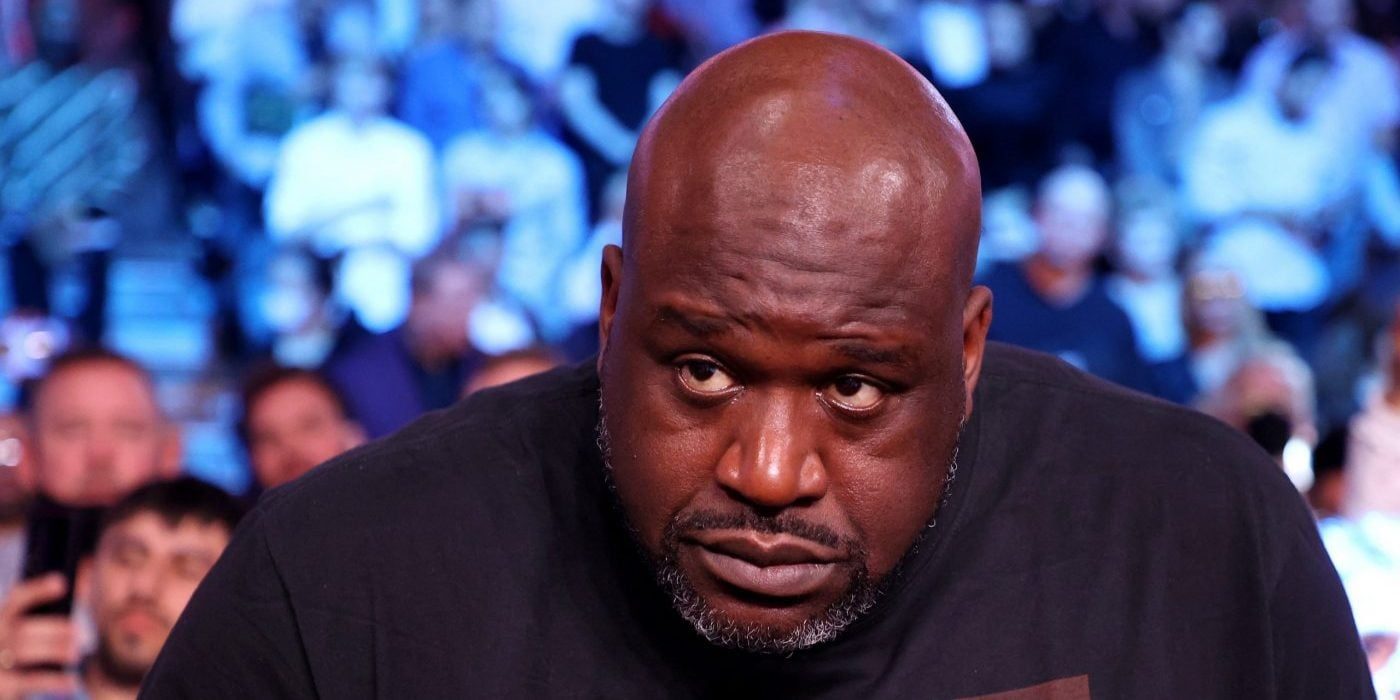 Credit: Al Bello via Getty
This is a Karrine Steffans listicle now, sorry. In her tell-all, she revealed the basketball legend was not that bad compared to the likes of Diddy, but that he spent of a lot of time apologising for his lack of skills in the bedroom.
"Shaquille O'Neal was nothing to complain about," she wrote. Interestingly enough, Steffans claims Shaq was so besotted by her, the next day he deposited $10,000 into her bank account.
Young Jeezy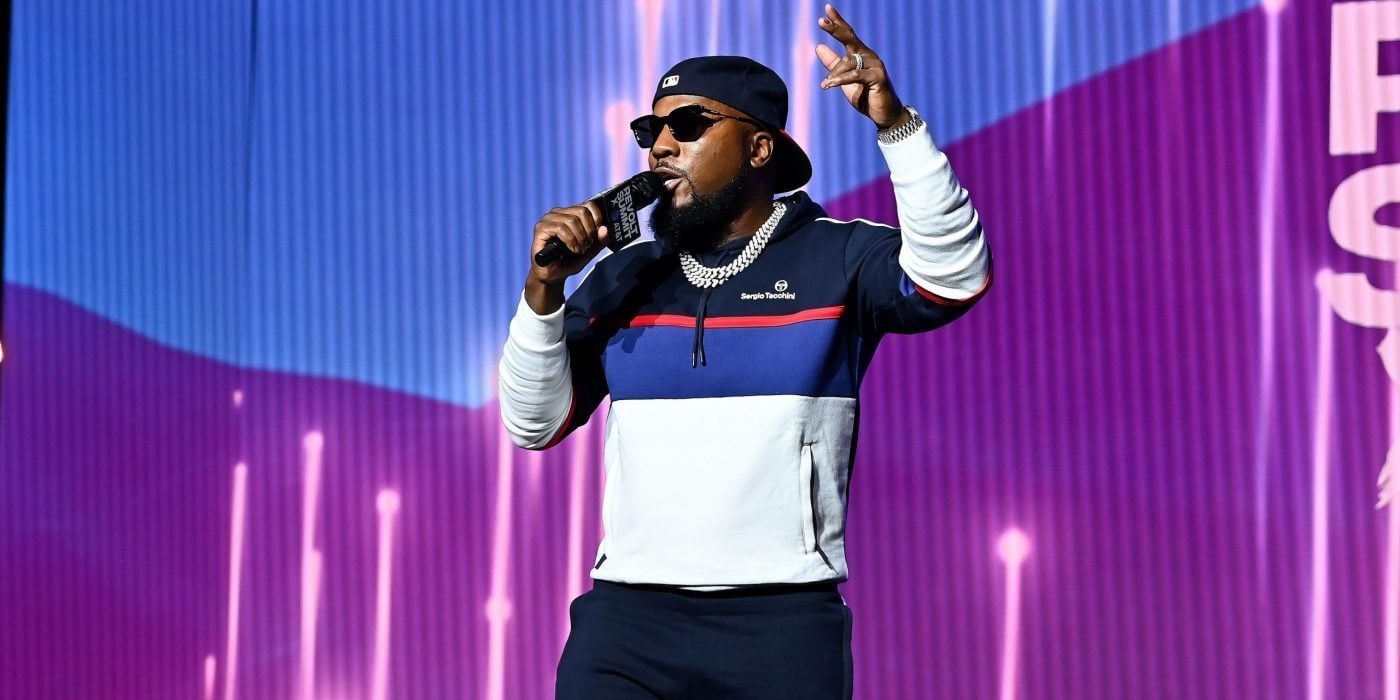 Credit: Derek White via Getty
The anonymous online review is a popular route for a lot of groupies. Not everyone wants to air their dirty laundry in raunchy autobiographies.
One such anon groupie spilled the beans on Young Jeezy, criticising the rapper's game on the mattress, alleging that they only tried missionary and "reverse missionary" and generally that he's not packing very much down there.
And now for 18 celebrities who are amazing in bed…
We've been through 22 famous faces who are supposedly bad in bed. But what about the stars who are amazing in the sack? Scroll down below to read about 8 celebrities who are meant to be unstoppable in the bedroom…
Jessica Simpson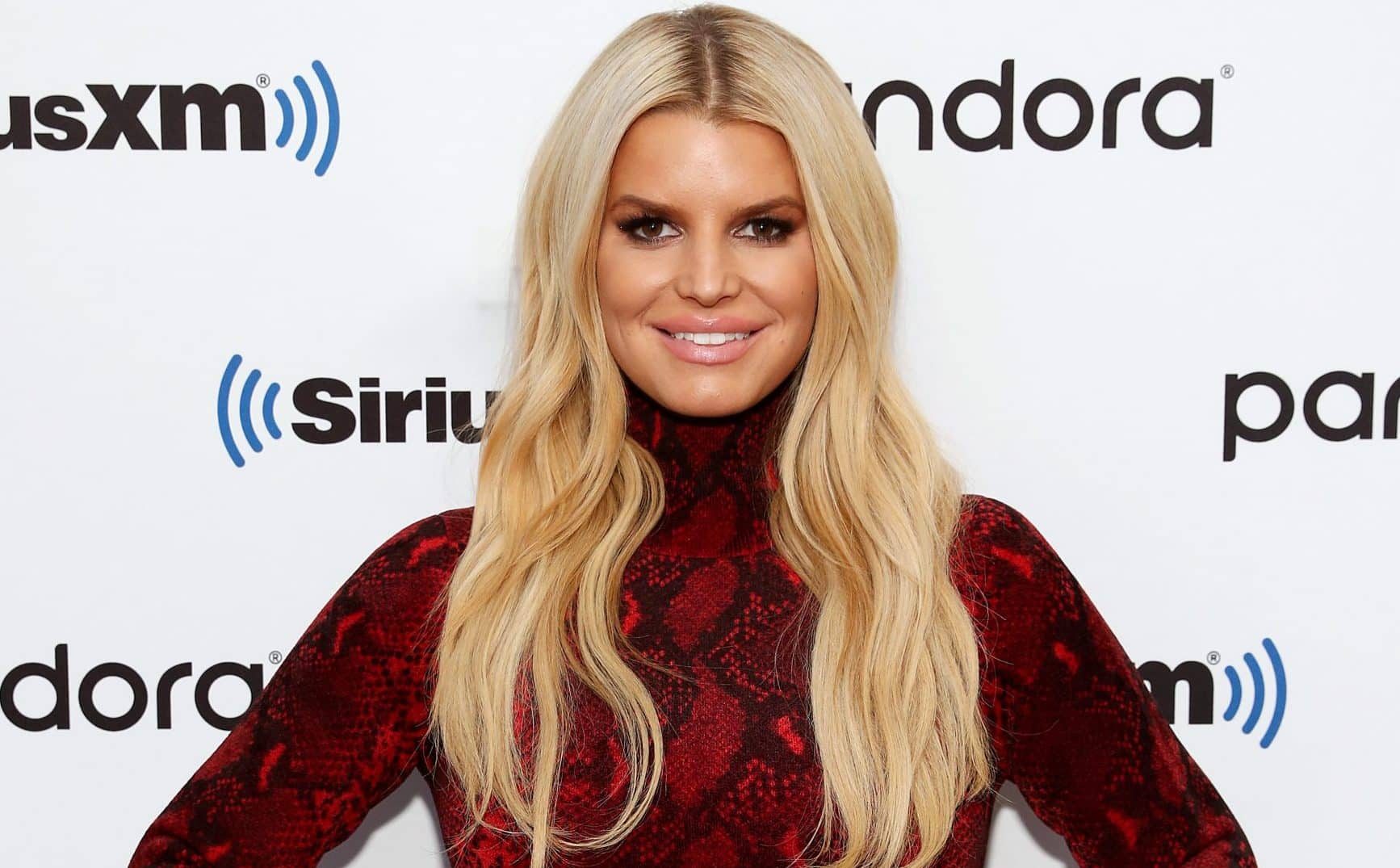 Credit: Cindy Ord/Getty Images for SiriusXM
Ladies' man John Mayer once went a little bit overboard in his praise for Jessica Simpson's bedroom antics. The singer was breathless with admiration for his ex-girlfriend during an interview with Playboy: "Yeah, that girl is like crack cocaine to me…Sexually it was crazy. That's all I'll say. It was like napalm, sexual napalm …"
Mayer proceeded to sing Simpson's praises to the publication: "Have you ever been with a girl who made you want to quit the rest of your life?…Did you ever say, 'I want to quit my life and just f**kin' snort you? If you charged me $10,000 to f**k you, I would start selling all my shit just to keep f**king you.'"
John Mayer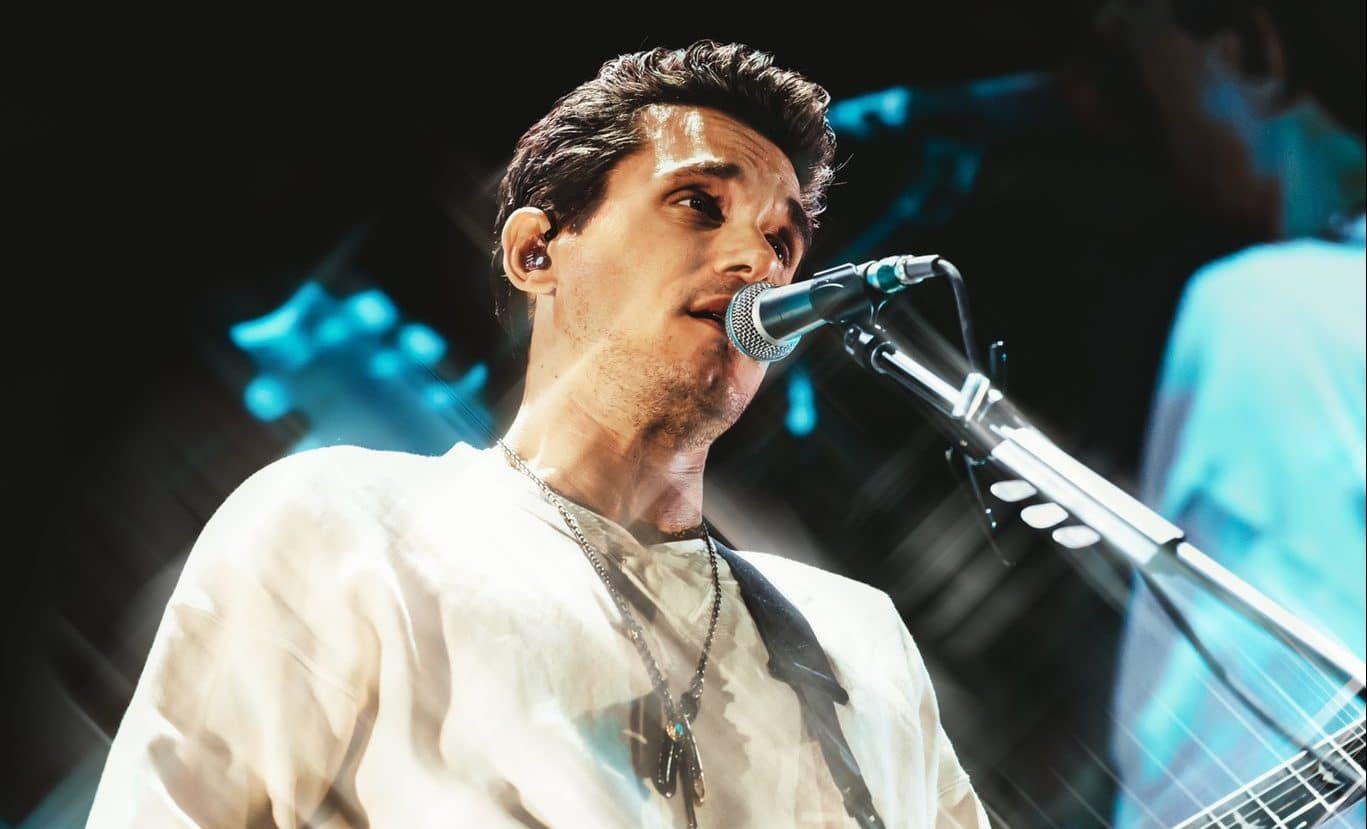 Credit: Thatcommonkid via Wikimedia Commons
Mayer shouldn't be too modest about his own achievements in the bedroom. Apparently, his prowess is unmatched, if one of his former lovers is anything to go by. Mayer is best known for dating a string of celebrity women, but one unnamed source couldn't resist dishing on his sexual 'talents':
"John is good in bed. Not just good, but sensational. Every girl I know who has slept with John says it was the best sex of their life. I'm not sure what exactly he does in bed, but after girls sleep with him, they're ruined. They get totally hung up on him and want more! Whatever John's secret is, he should market it. He could retire from the music industry."
Alex Rodriguez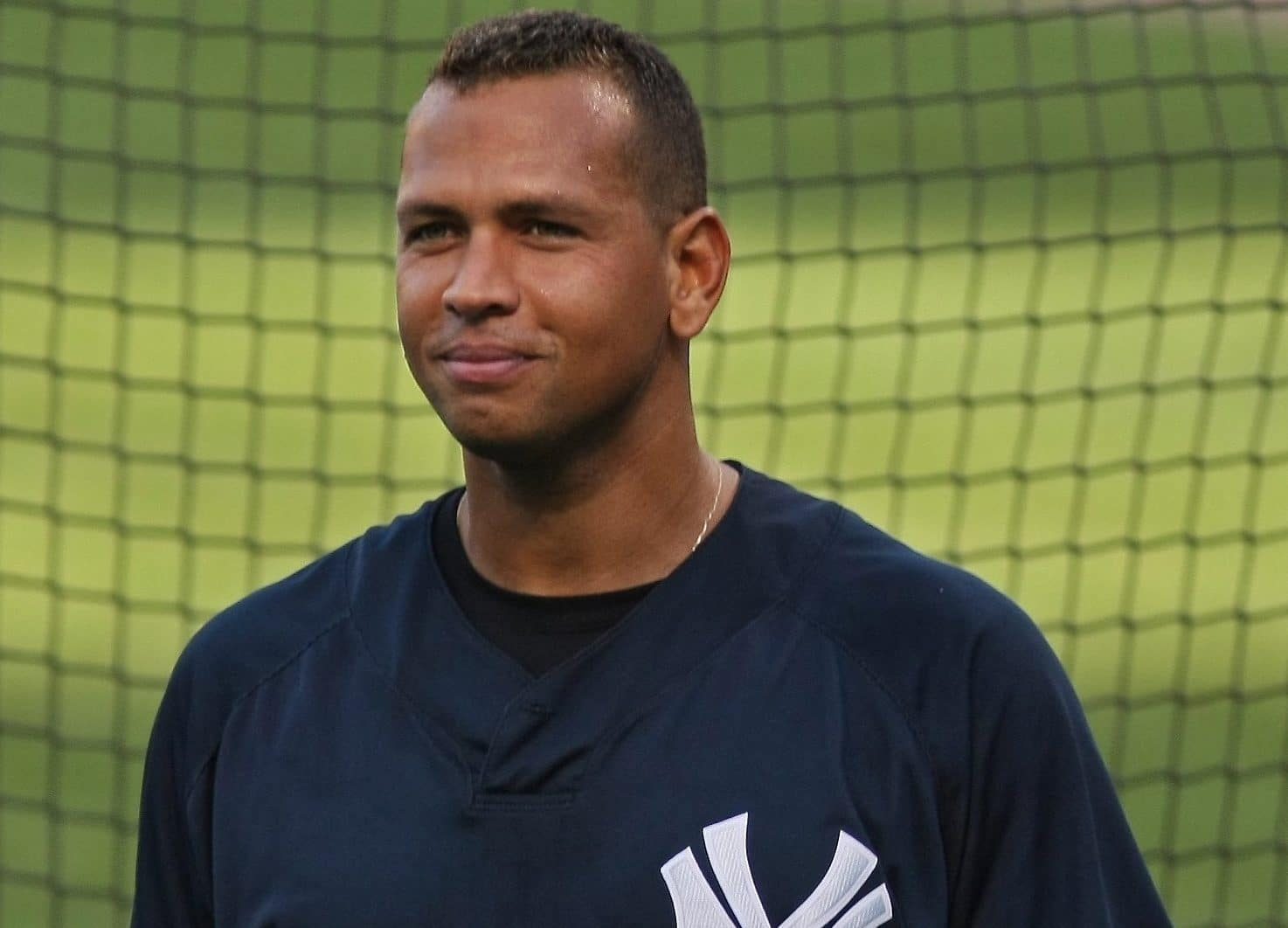 Credit: Keith Allison via Wikimedia Commons
A-Rod might be best-known for his antics on the baseball pitch, but the sports star makes sure to keep himself busy with 'exercise' when he's not on the field. And it seems that most women can't get enough of him. Stripper Candice Houlihan reflected on her passionate fling with Rodriguez when it was revealed that Madonna was dating him:
"If it's true Madonna has sampled Alex's charms, then she'll know what I mean when I say she's a lucky lady. And if not then I can tell her he is the most amazing lover she'll ever have and she should give it a whirl…What he can do to satisfy a woman is amazing – he's very gifted in that department. The two nights I shared with him were magical and given half the chance I would do it again in a heartbeat".
Lindsay Lohan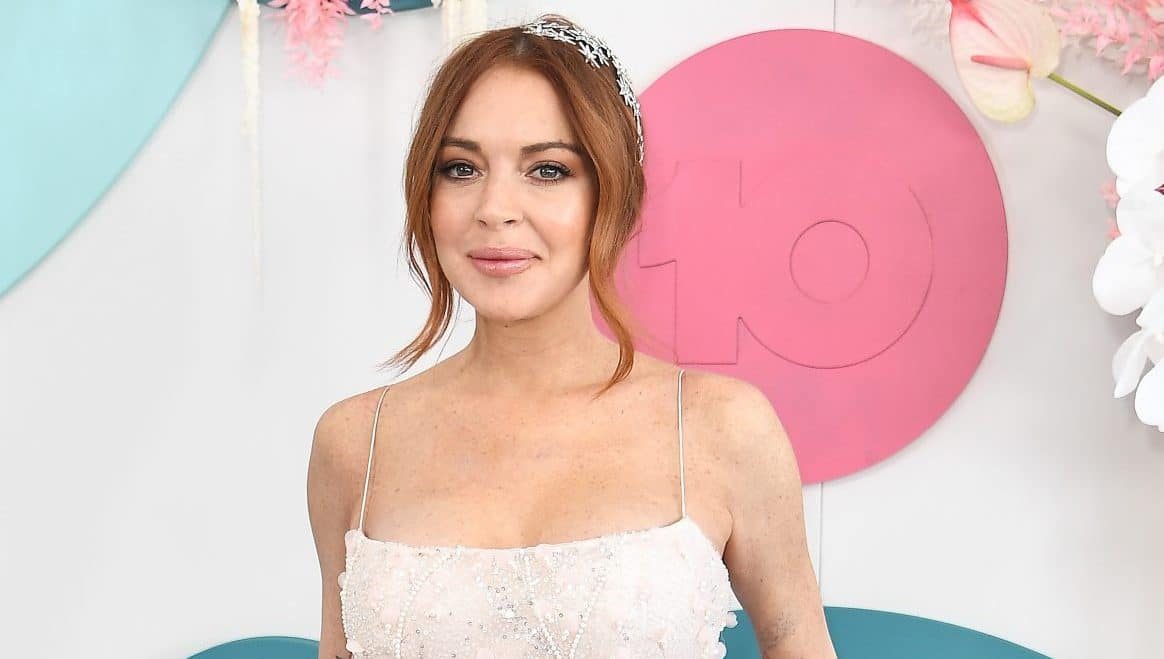 Credit: James Gourley/Getty Images
Lindsay Lohan is another celeb with a party girl rep to uphold. And she has one of her famous exes to thank for confirming that Lohan is crazy in the bedroom. Wilmer Valderamma thought it was a good idea to dish about all of his ex-lovers, one of whom is the Mean Girls star.
Out of all his flings, Valderamma said that Lohan was far and away the best in the bedroom. The actor also praised Jennifer Love Hewitt and gave her an 8 out of 10. Sadly actress Mandy Moore didn't rate quite as highly. Valderrama stated: "The sex with Mandy was good, but it wasn't like warm apple pie."
Robert Pattinson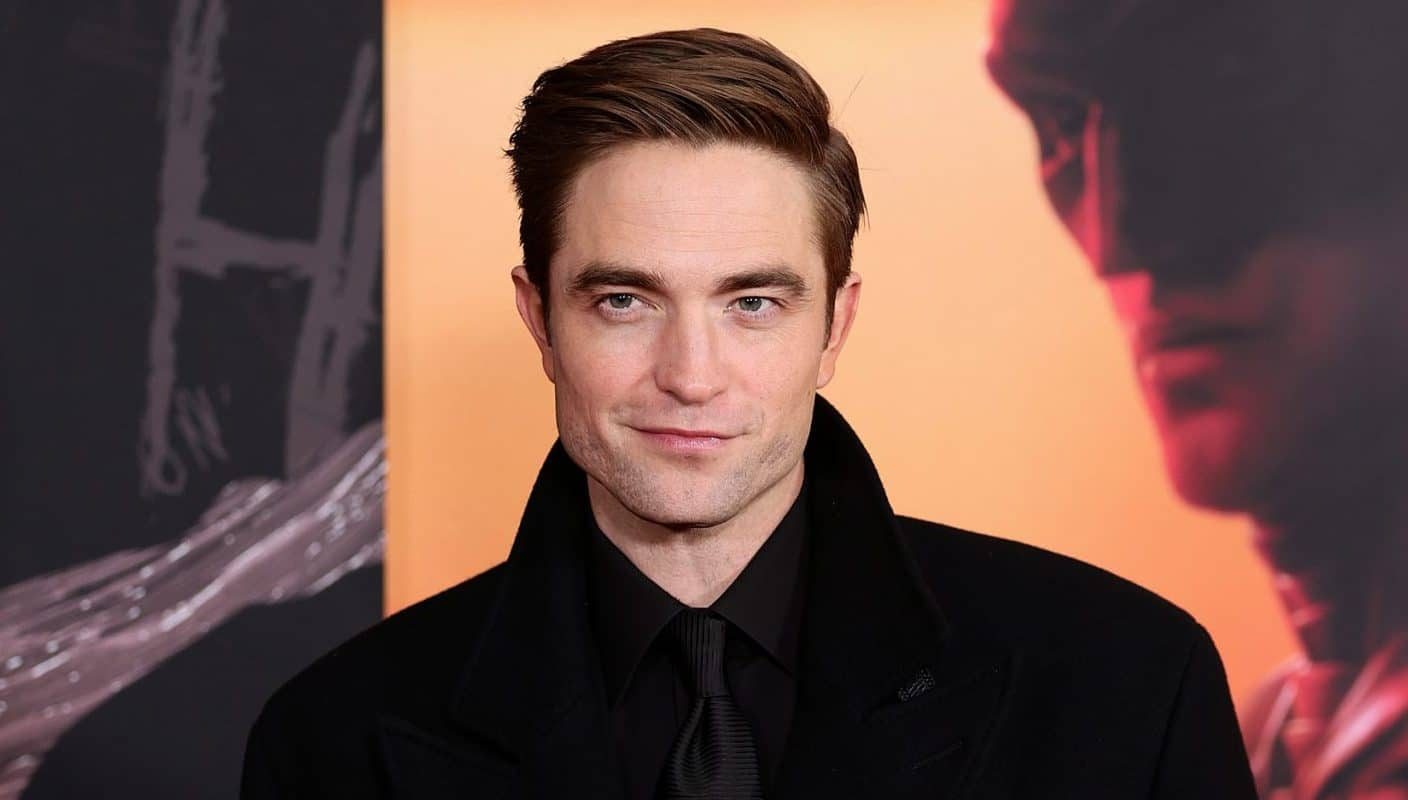 Credit: Dimitrios Kambouris/Getty Images
Twilight fans everywhere will be drooling at this particular info… Apparently heart throb Robert Pattinson is an excellent lover and one of his one-night stands wants everyone to know about it! An anonymous source once revealed all about their encounter: "We just had this chemistry between us that made our kisses amazing. I felt electricity go between us!
"I'm really passionate, as is he. That's why, no matter how much we fought, it was always amazing in bed! We'd glance at each other throughout the night because it made it more exciting when we got home. The tension was so strong, we couldn't control ourselves. It was amazing!"
Simon Cowell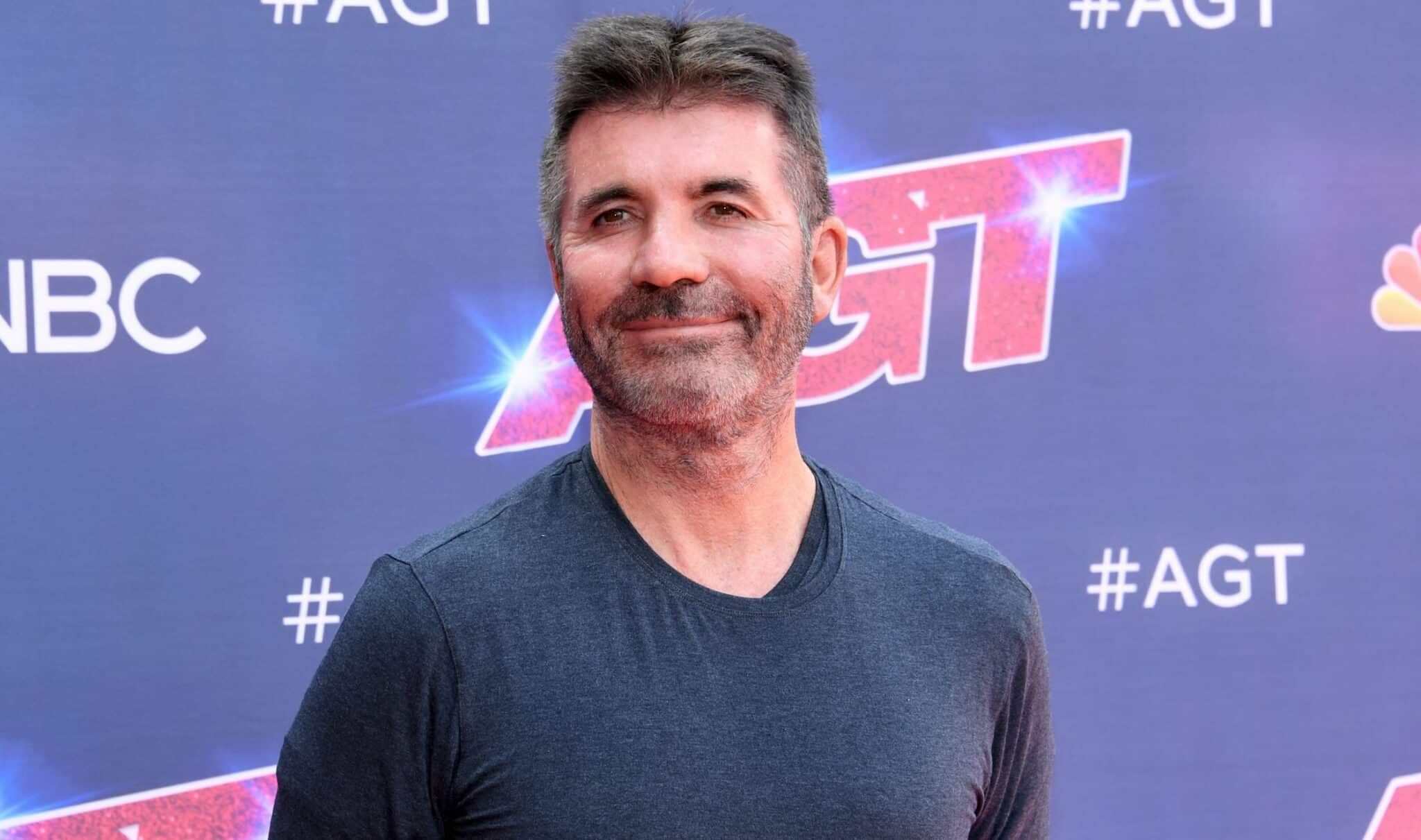 Credit: Jon Kopaloff/Getty Images
Simon Cowell isn't a likely candidate for 'best in bed' (he's also been dogged by rumours that he's hiding his true sexuality for many years). But with a string of beautiful exes under his belt, it seems as though Cowell's had plenty of practice with the opposite sex.
One of those ex-lovers once confirmed that Simon has some amazing bedroom skills. Apparently, Sinitta once said of Cowell: "It's true. He's rich and good [in bed]."
Courtney Love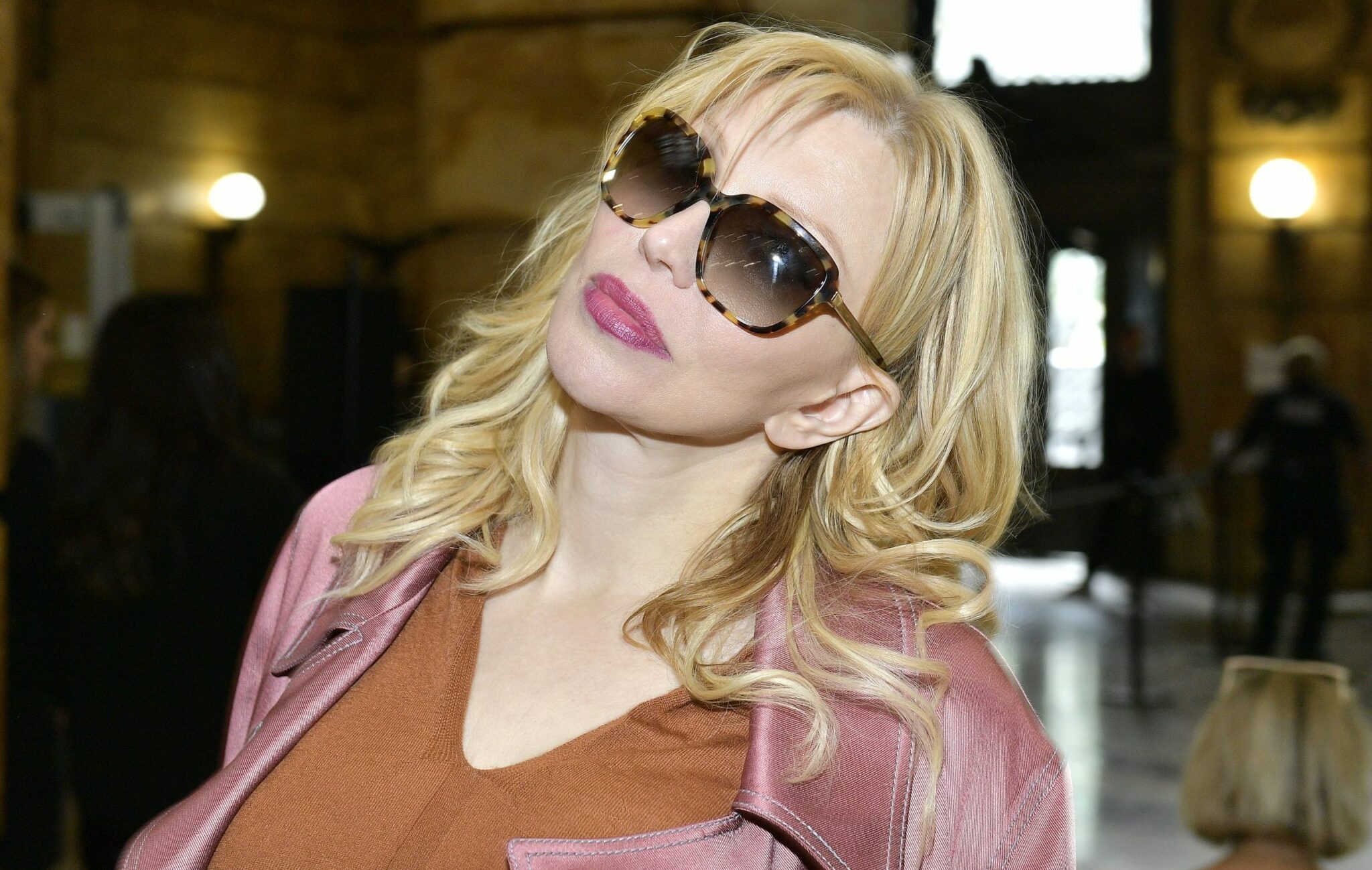 Credit: Roy Rochlin/Getty Images for NYFW: The Shows
It's a bit of an understatement to say that Courtney Love is a wild child. It seems as though the ex-Hole frontwoman has some hidden talents up her sleeve, too.
Ex-Blur bassist Alex James once confirmed that Love was amazing in bed: "A total rock chick – brilliant. It was more than one night – a proper fling. She's an amazing woman, very intelligent and a really fun gossip – and wild in bed."
Anne Hathaway
Credit: Marc Piasecki/Getty Images for Bvlgari
Actor Jake Gyllenhaal has starred in a few movies with Anne Hathaway, and has a theory about how good she is in bed thanks to the sex scenes they've performed together. Gyllenhaal is convinced that the Les Miserables actress has excellent 'rhythm': "I recommend getting in bed with Anne Hathaway to any man."
Gyllenhaal went on: "I'm lucky. I have had brief cinematic sex with her in Brokeback Mountain and again a number of times in Love and Other Drugs…There's something about the way Annie and I both work which is inherently very musical. It's all about rhythm. There's a rhythm to writing, there's a rhythm to sports and there's a rhythm to sex."
Dennis Rodman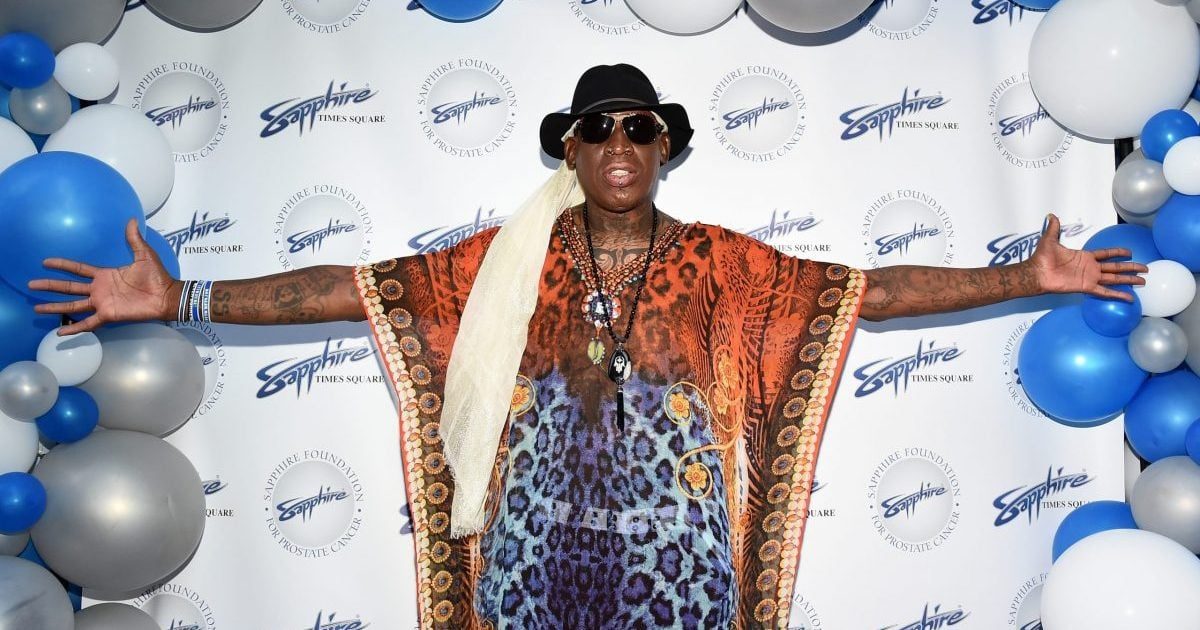 Credit: Ilya S. Savenok / Getty Images for Sapphire Gentlemen's Club
Dennis Rodman had his pick of babes during his NBA heyday, including one Carmen Electra who has never been reserved about their feisty marriage.
Speaking about her ex-husband's stamina in 2020, she said they "had sex all over the damn place. In the physical therapy room, in the weight room. Obviously on the court. To be honest, I don't think he's ever worked out so hard in his life."
Will Smith
Credit: Neilson Barnard / Getty Images
You might think that because Jada Pinkett Smith openly beds other men, Will Smith doesn't have any game. In truth, according to Jada anyway, Smith can still get jiggy with it.
Jada previously spilled the beans about an Academy Awards visit (not that one!) that turned a bit steamy! "Will started looking at me in this way that drives me wild," she said. "We started kissing passionately, and the next thing I knew, well, let's just say we missed the red carpet, and I ended up with almost no makeup on."
Nicole Kidman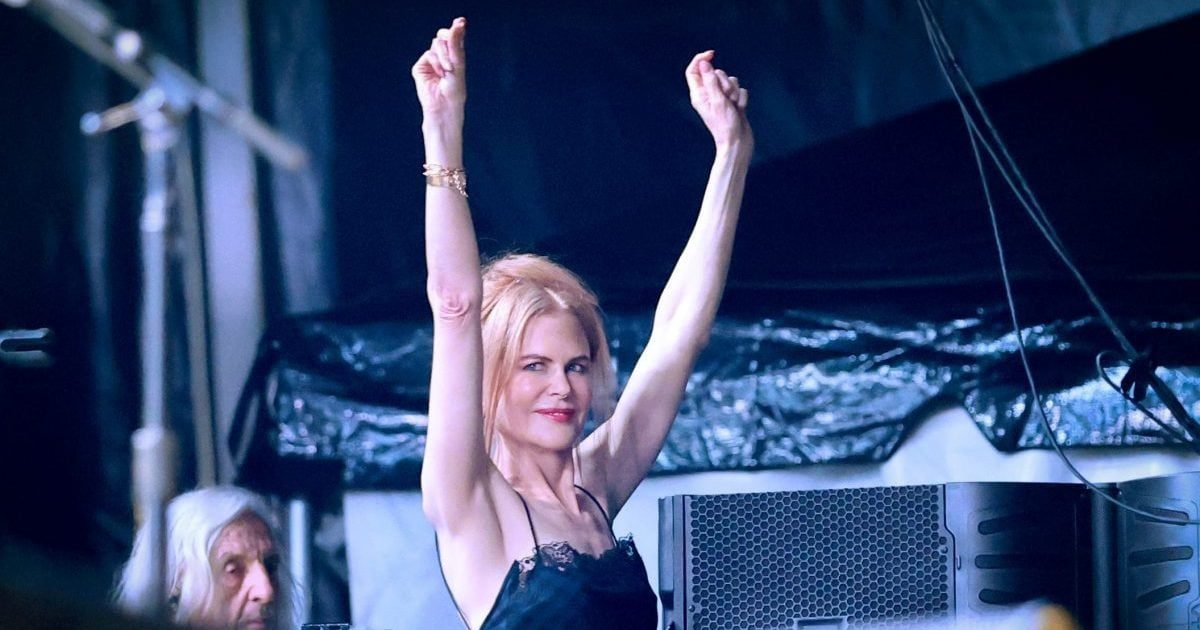 Credit: Jason Kempin / Getty Images
Prior to the shock separation of Nicole Kidman and Tom Cruise, their co-star in Kubrick's Eyes Wide Shut, Alan Cumming, was asked who he'd rather go to bed with.
"I think Nicole would be the better lover," he said. "She's an Aussie and goes for rocker types, so I think she'd be pretty good." No wonder she and Keith Urban have stayed together so long.
Gerard Butler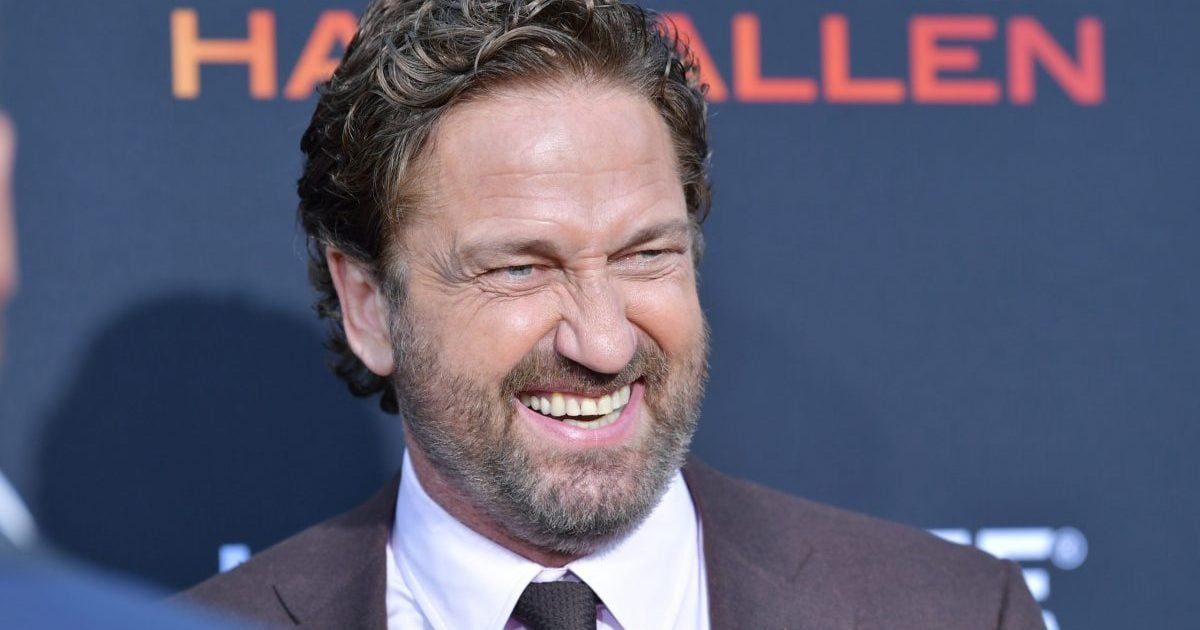 Credit: Amy Sussman / Getty Images
Fans of The Real Housewives of Beverly Hills, including the housewives of Beverly Hills themselves, were stunned to find out Brandi Glanville had slept with Scottish hunk Gerard Butler.
Glanville even gave him an 11 out of 10 rating, he was so apparently good. Look at him, doing Scotland proud.
Paula Abdul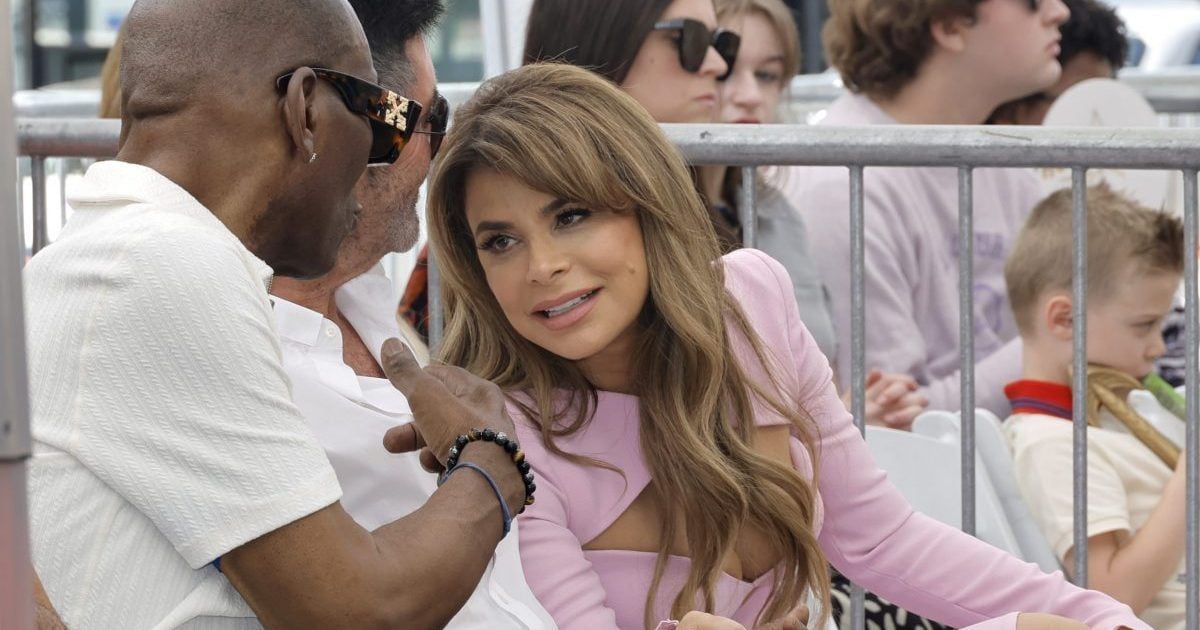 Credit: Kevin Winter / Getty Images
Arsenio Hall is mainly known for his 1990s talk show over in the States. But when it comes to this list, he's known for one thing and one thing only: glistening, if a bit purple, reviews of former lovers. In this case, Paul Abdul.
"I was madly in love with her," he later said. "That's my girl to death and I'm always there for her. You know how people say Paula's eccentric… Imagine how amazing she is sexually… Can you throw your woman in the air and she turn into sunshine?"
Tom Cruise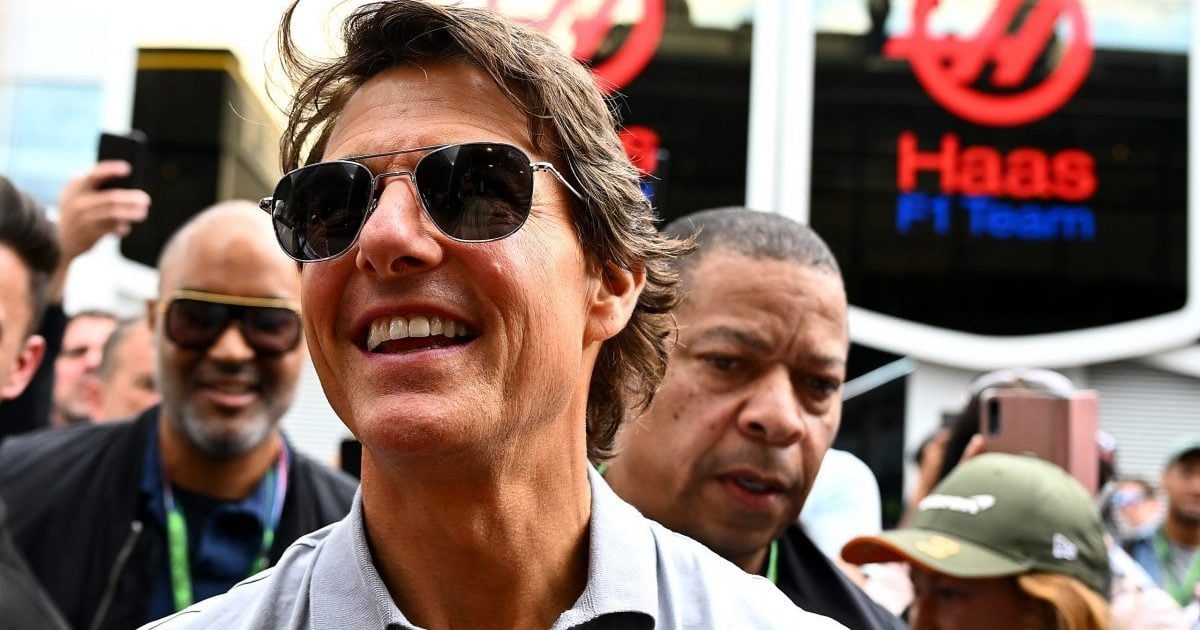 Credit: Clive Mason / Getty Images
In an interview on Watch What Happens Live with Andy Cohen, Cher dished on her former lovers and those she famously turned down (Marlon Brando and Elvis Presley) revealing she enjoyed a tryst with Tom Cruise at the peak of his 80s powers.
"He was in the top 5," the singer admitted, adding that their short relationship was hot and heavy.
Jennifer Love Hewitt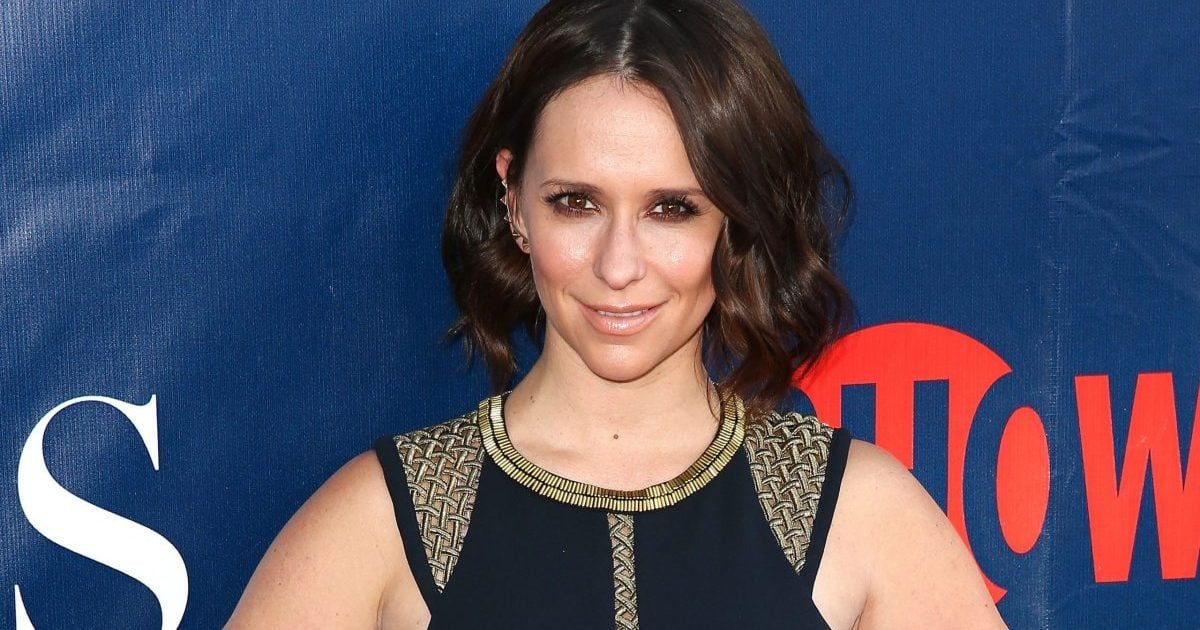 Credit: Imeh Akpanudosen / Getty Images
If you have "Love" in your name, being good at anything pertaining to intimacy is sort of a must.
Luckily, Jennifer Love Hewitt does not disappoint. Her former lover Wilder Valderrama gave the Ghost Whisperer actress an 8 out of 10. He also added that sex with her was like "warm apple pie" and now we're going to go bleach our eyes.
Prince Harry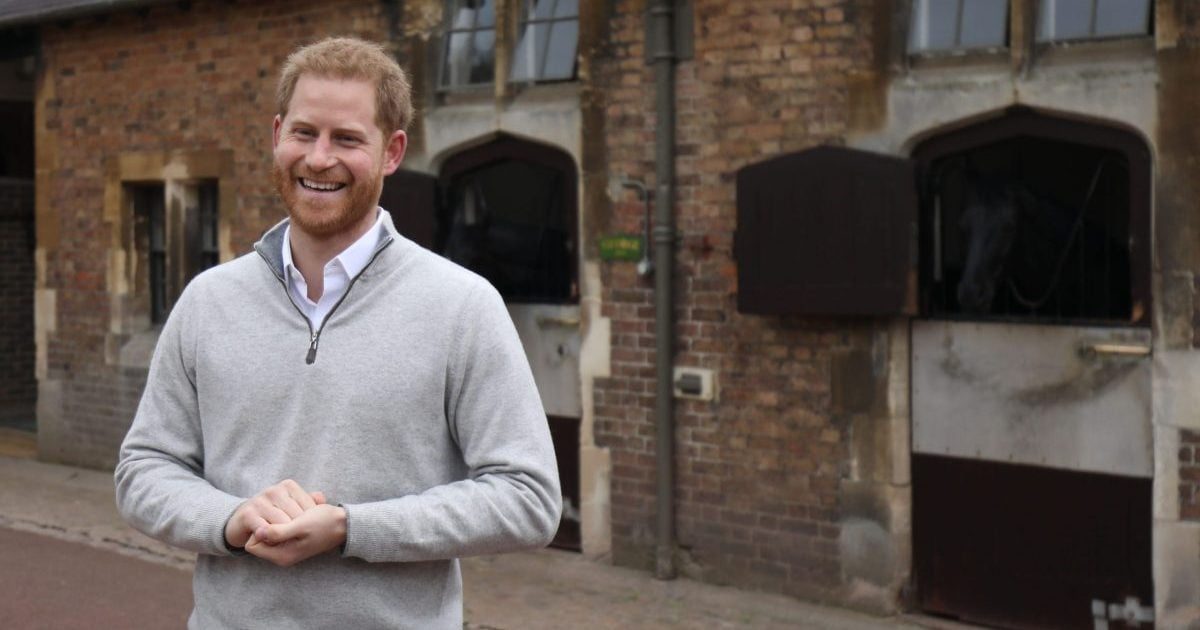 Credit: Steve Parsons – WPA Pool / Getty Images
This entry might seem a bit redundant, given that Harry is now married and unlikely to ever be "on the scene" again. But once upon a time, when his life revolved around joshing with army mates and getting tanked, King Charles' youngest gained himself quite the reputation as an electrifying bedmate.
One former flame described him as, "very sexual. He knows how to please a lady and make her feel like she's the only one he's ever slept with."
Ryan Gosling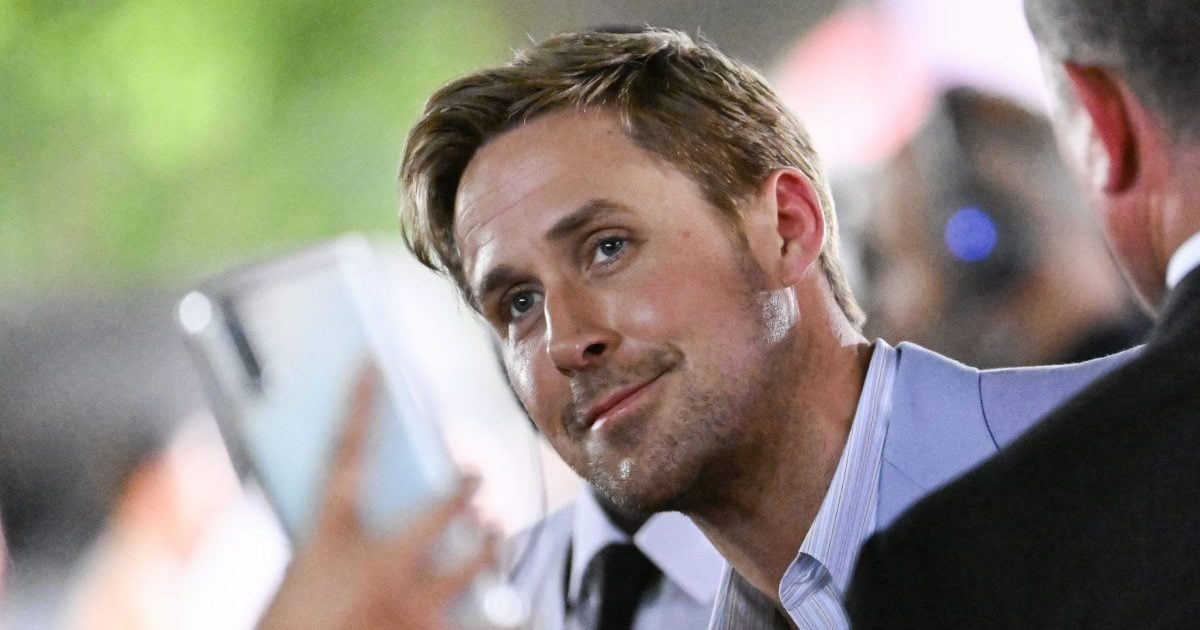 Credit: Gareth Cattermole / Getty Images
Again, like the above mentioned, anyone who manages to lock down a woman like Eva Mendes can't just be good-looking. He must have a bit of a "Drive" if you catch my drift.
A source once revealed Gosling "has a laser focus when making love - he's completely in the moment and absolutely amazing."
Steven Tyler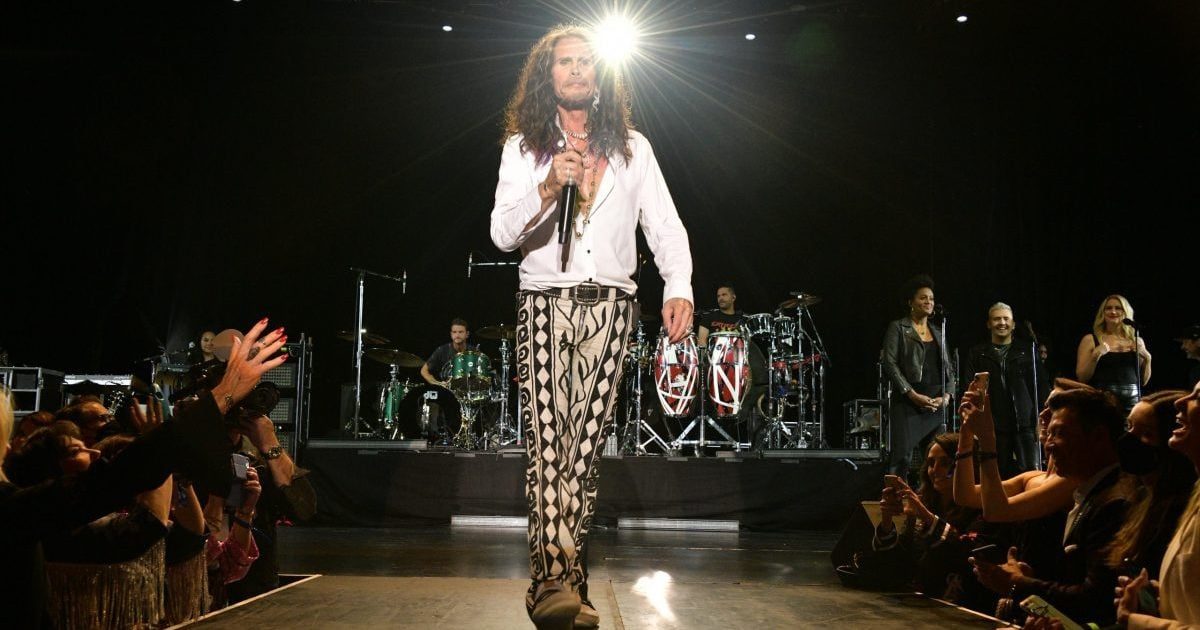 Credit: Araya Doheny / Getty Images for Cincoro Tequila
Men commonly referred to as "rock Gods" if not "sex Gods" are likely good in bed. That's not a term you throw about loosely. It's no surprise to hear that someone as agile and slim as Steven Tyler doesn't phone it in when it comes to getting down.
Ex-girlfriend Michele Overman said of Tyler: "He was the best lover. I mean he was the absolute best."