An introvert is a person who usually prefers their own company to that of others. They will often avoid social situations as they don't find them enjoyable and sometimes even uncomfortable. Sometimes introverts lack the social skills that seem to come to extraverts naturally.
Advertisement
Don't feel the need to be surrounded by other people to feel good. The ability to enjoy your own company is something many extroverts lack which is why sometimes they cant be alone for a moment.
If you ever feel awkward in social situations, you will probably find you have experienced most of the problems in the list below.
Advertisement
-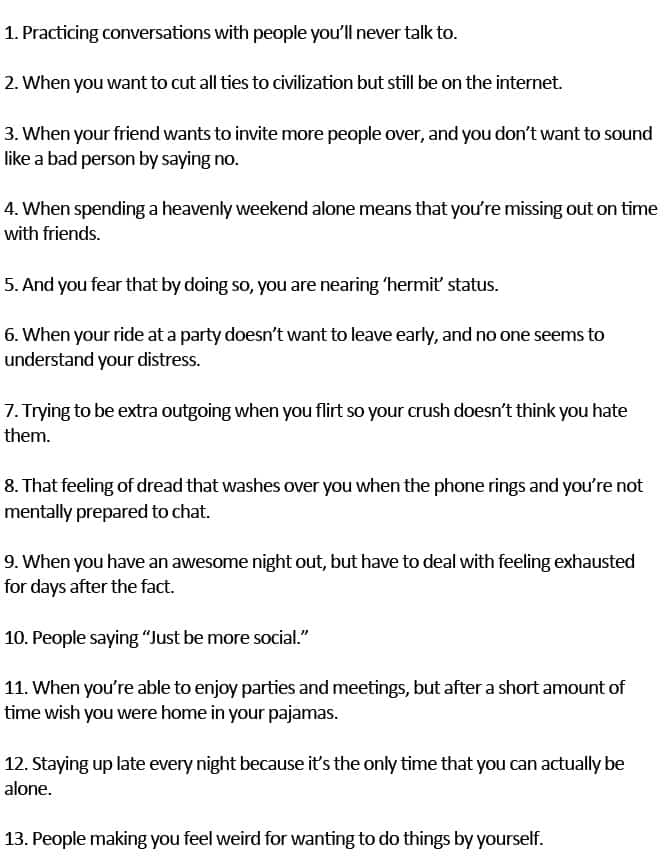 -
Advertisement