It is hard to turn the TV on these days without seeing cookery programmes or celebrity chefs training us ammeter bakers on how to create masterpieces. With all the life hacks available on the internet, there is a variety of tricks to assist normal people like you and me in creating something special and tasty for any occasion.
Advertisement
With the knowledge and technology, you would think cake baking would now be full proof, however according the the 31 photos below, this is not the case. Whether it be a professional baker creating a bespoke cake or an amateur home baker, the cakes below take the cake!
-
1. To infinity and… Oh what a mess!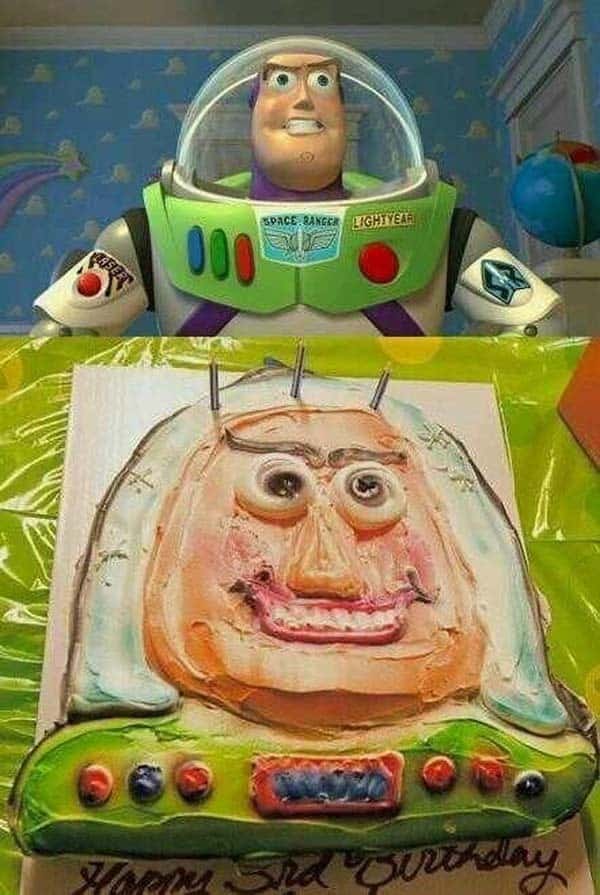 2. Yep that's right. It's meant to be a butterfly.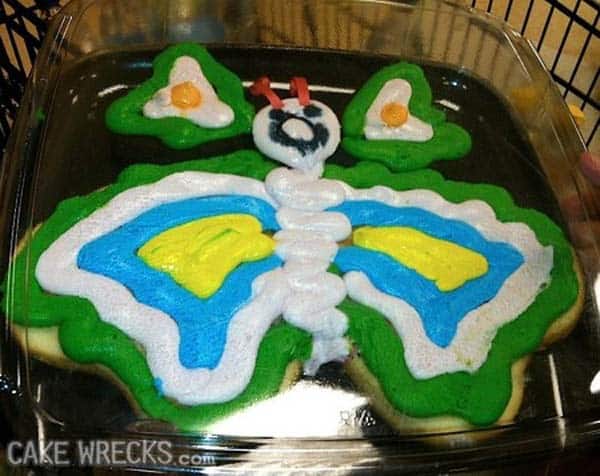 3. Happy 31rd? That's a new use of grammar.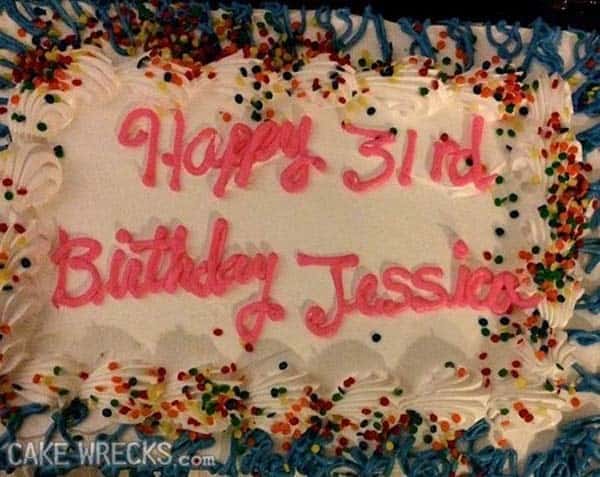 4. Maybe they should have stayed in school a little while longer.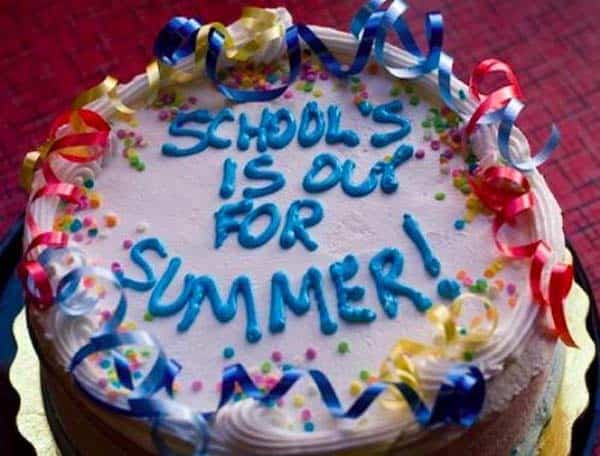 5. It's a cat litter cake! Would you like a slice?
6. Taking the fun and games to a whole new level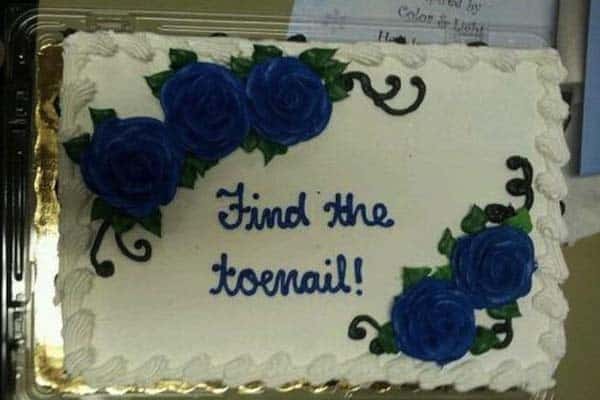 7. The baker MUST have known this wasn't right?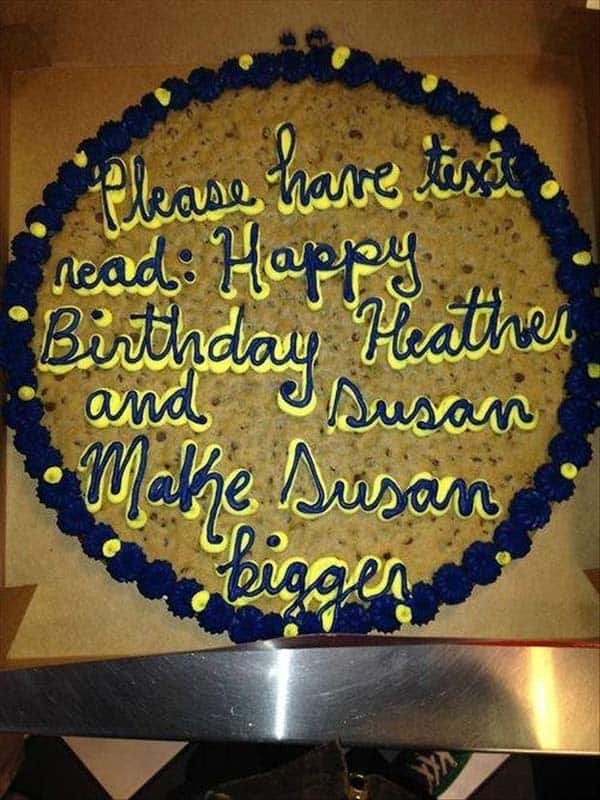 8. An extemely soggy cake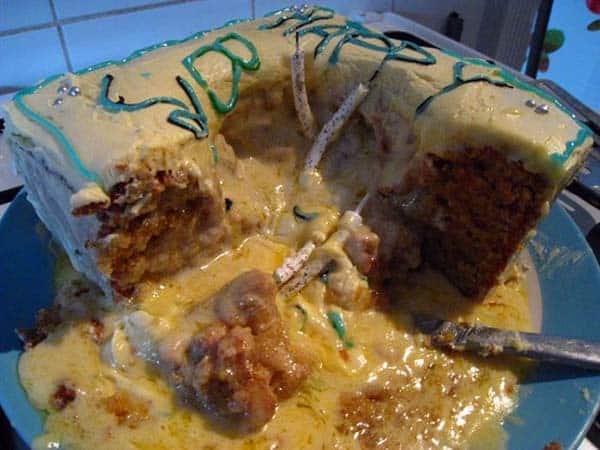 -
Advertisement
9. A proposal to remember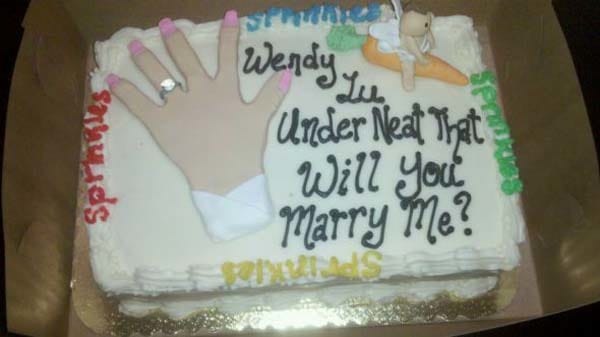 10. Instead of putting the photos from the usb drive on the cake, they just put the usb drive on the cake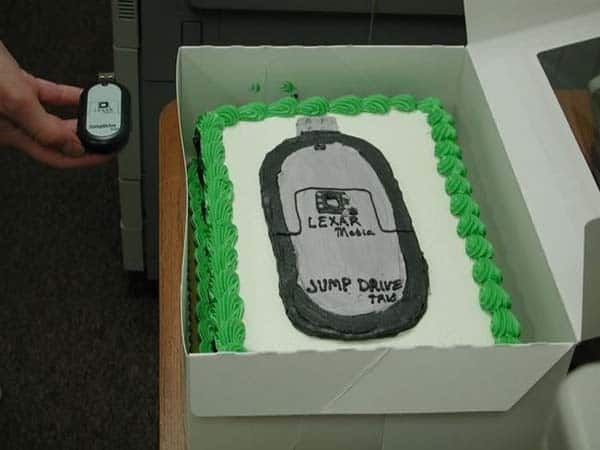 11. NANCY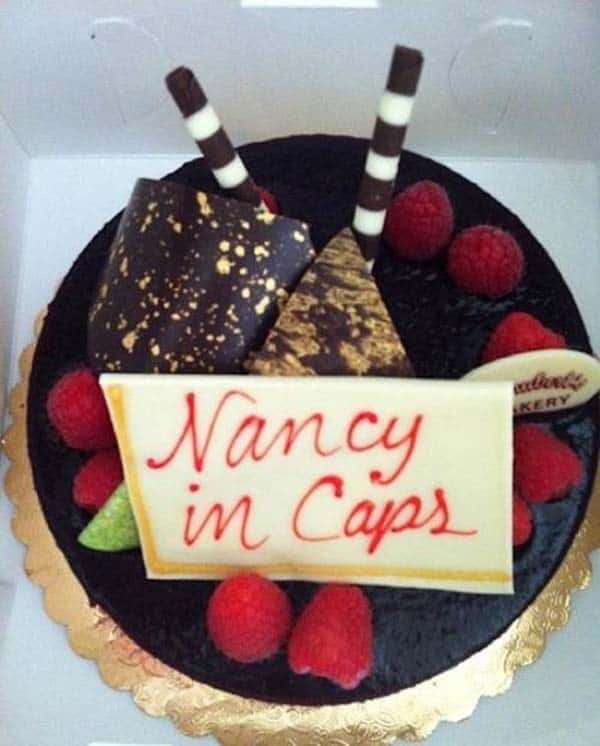 12. Creepy duck cake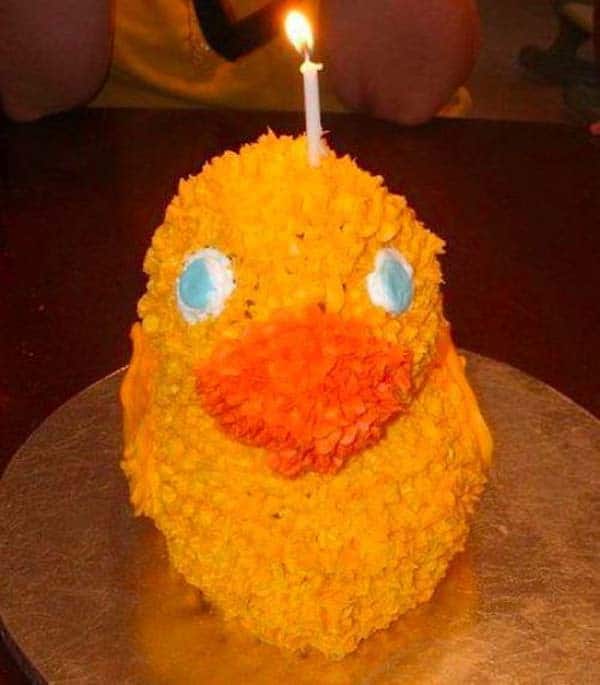 13. How can so many bakers keep making the same mistake?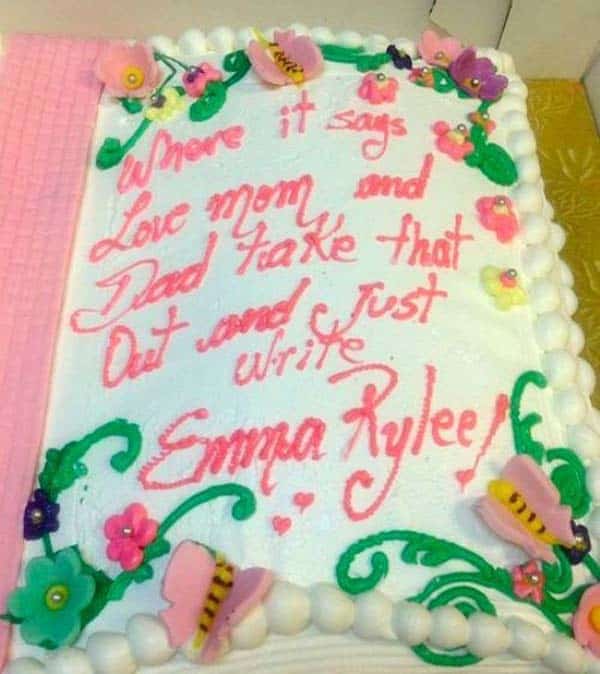 14. Creepy baby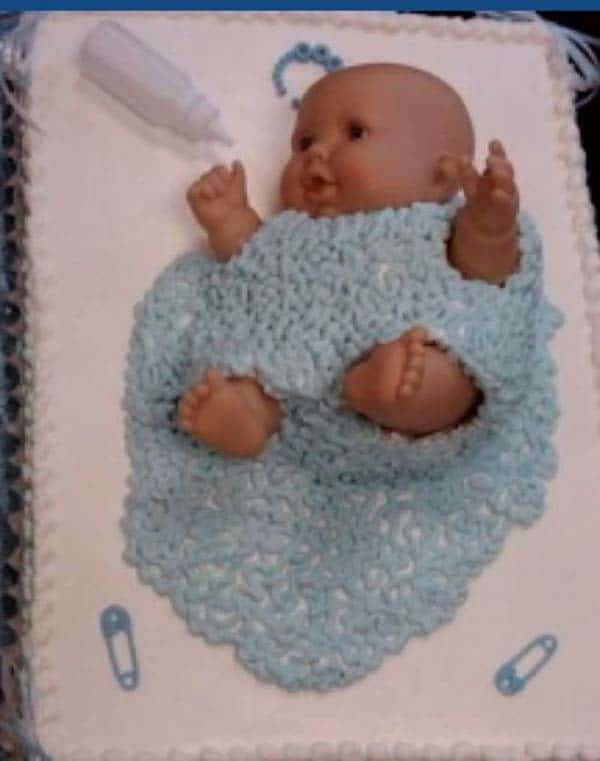 15. A very ugly cake. I hope this wasn't expensive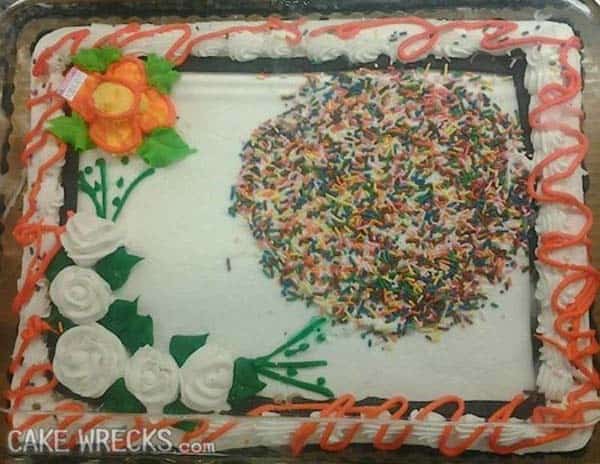 16. I want doesn't always get, partiularly in this instance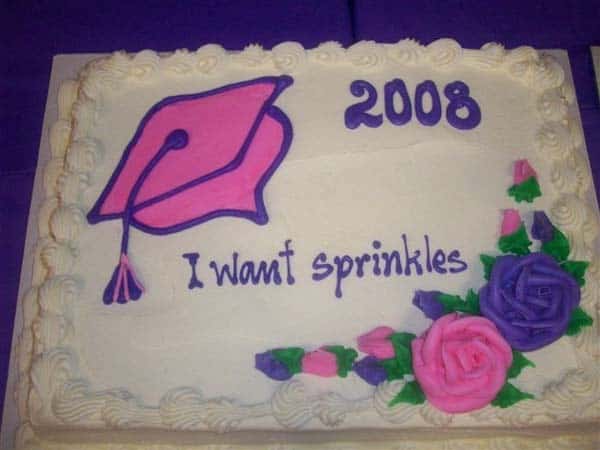 17. A very creepy rabbit cake. With something very odd in it's mouth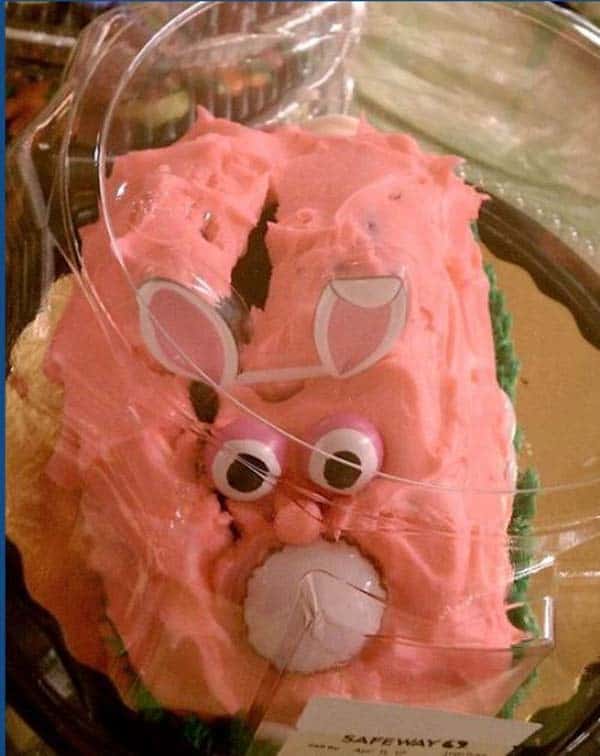 18. What's Candida?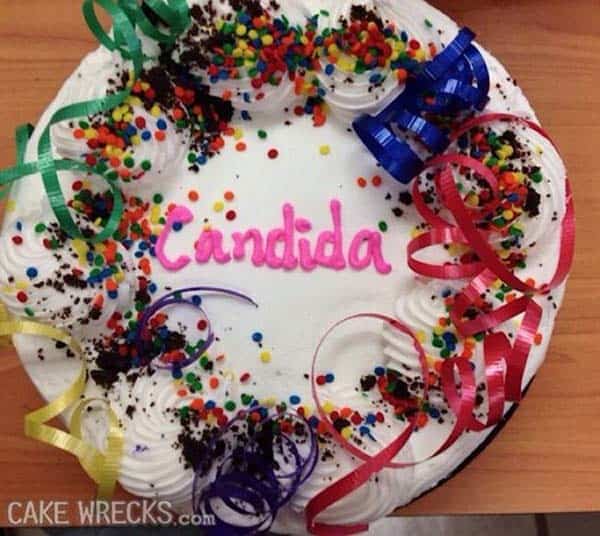 19. And we thought the baby cake above was weird.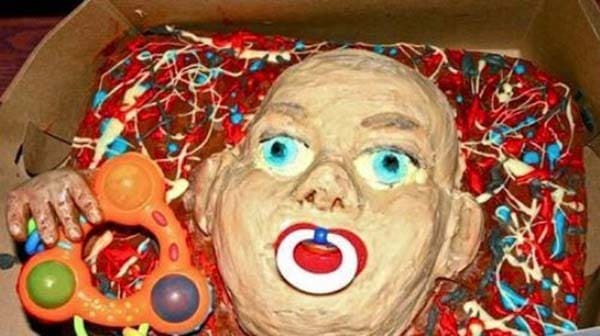 Advertisement
20. Close enough!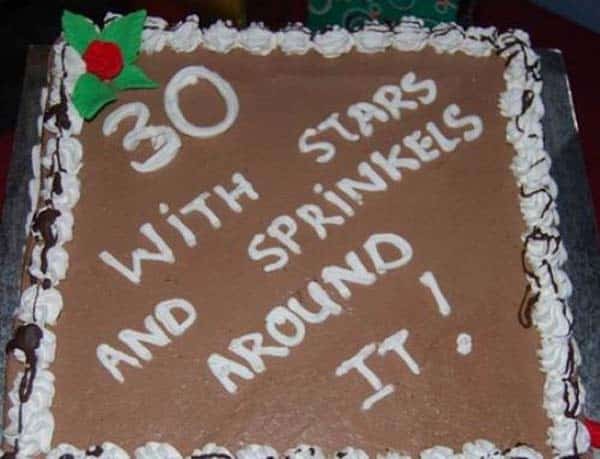 21. Ewwww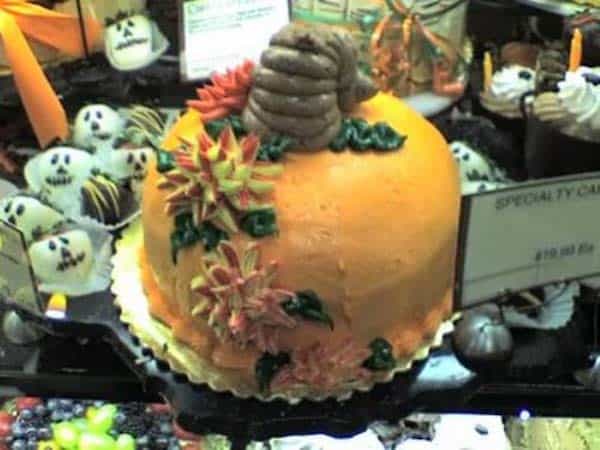 22. Seriously??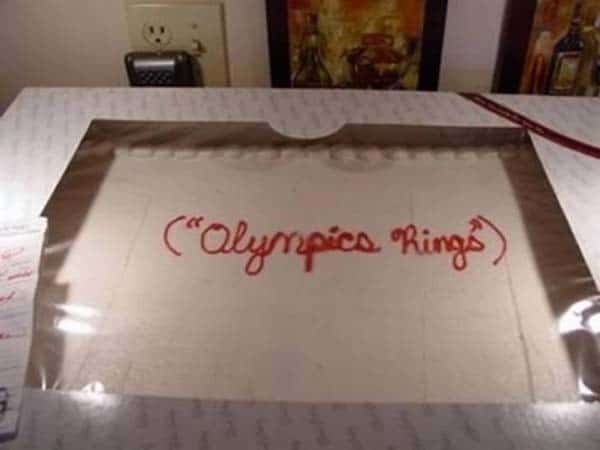 23. I rember when the word used to be spelt, remember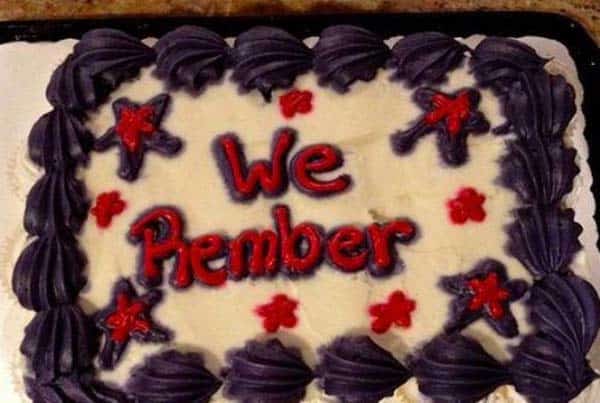 24. That teddy bear on a cake can't be hygienic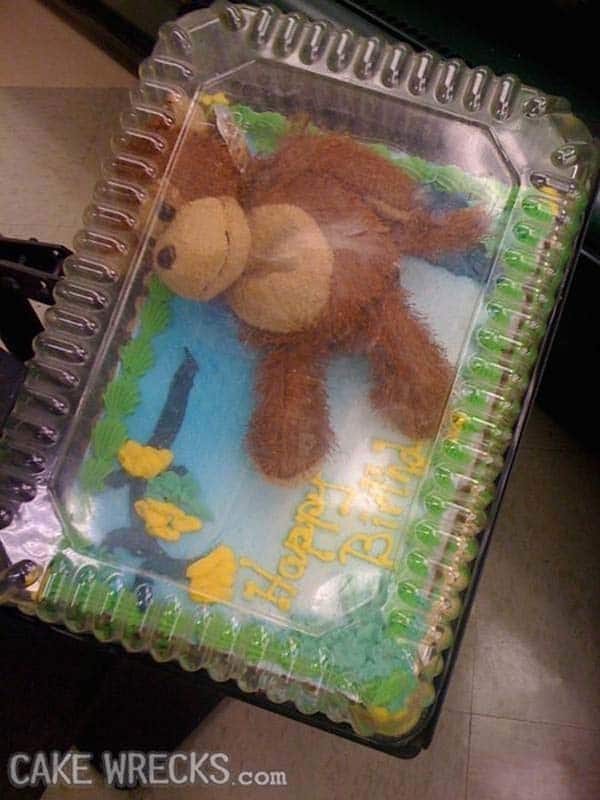 25. Deadication? Sounds a lot more sinister than it's supposed to be.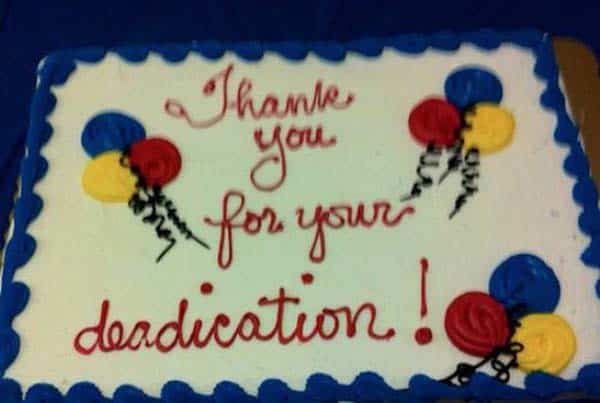 26. An unbelievably scary easter lamb cake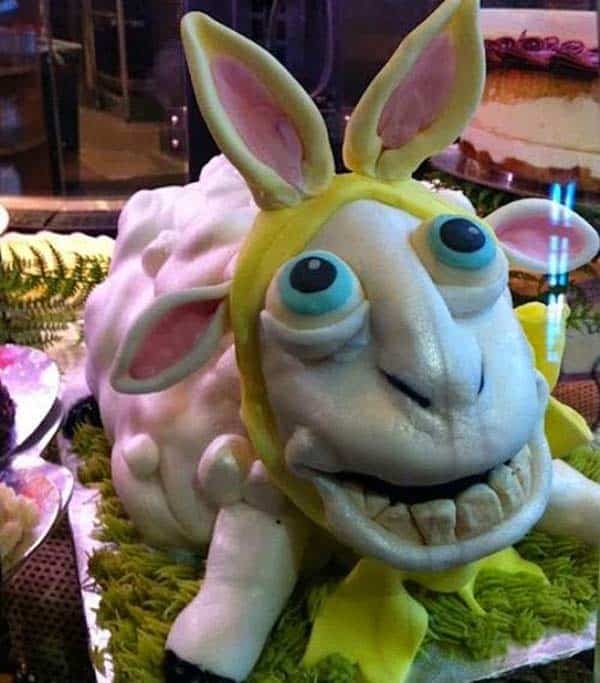 27. A great way to break the news?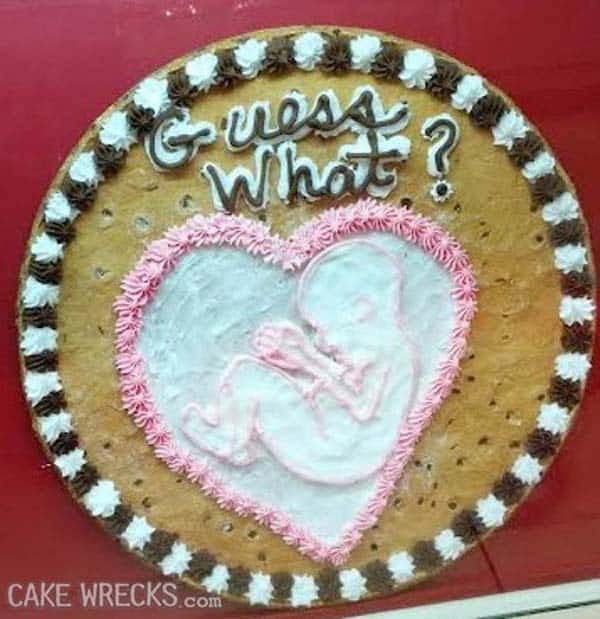 28. WTF?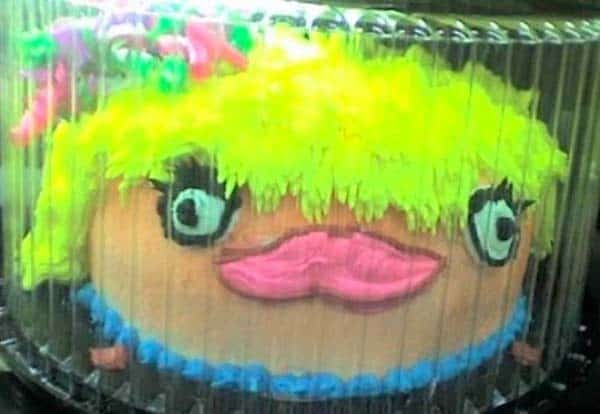 29. Also… WTF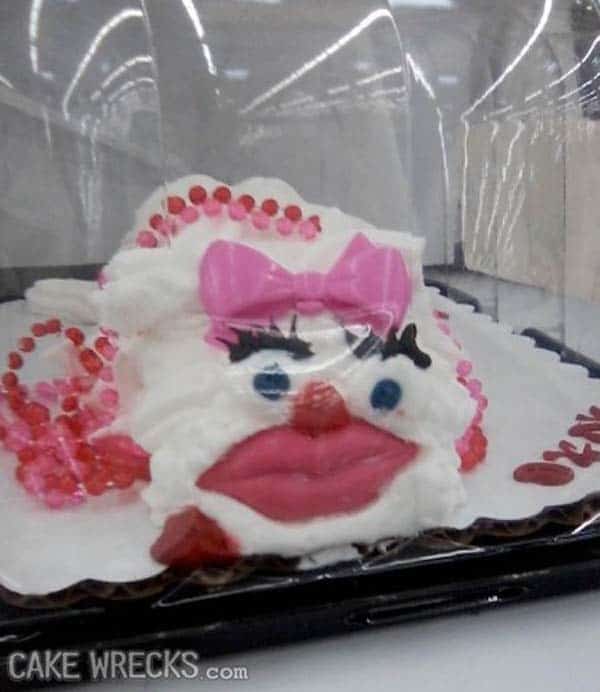 Advertisement
30. Looks like they didn't proffreed it after all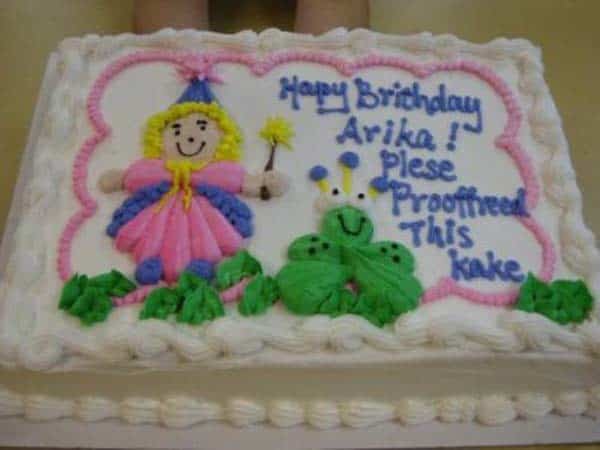 31. She is wearing her graduation "cat"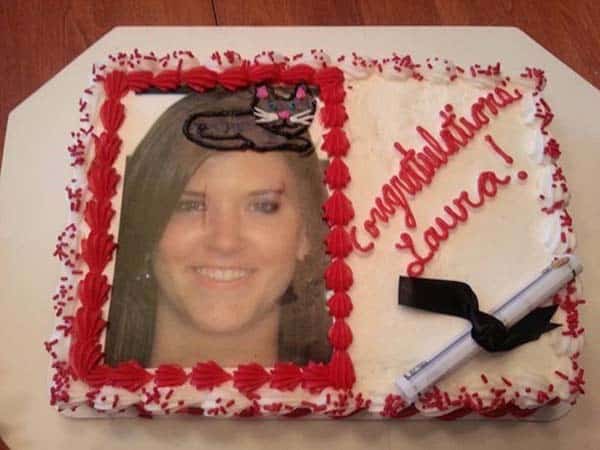 Share with a friend who bakes like this 😉