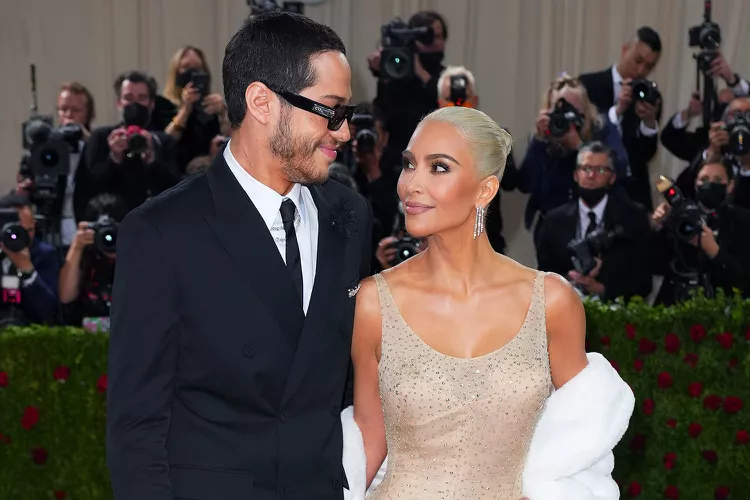 Gotham via Getty Images
These couples may look like one of them was still in diapers whilst the other was graduating from high school (don't worry, they met much later in life) but these celebrity couples are living proof that love is just a number. Well, except for the ones that are no longer together and may or may not have had a very public and messy break-up. Without further ado, here are the celebrity couples with the biggest age gaps.
1. Taylor Swift & Conor Kennedy – 5 years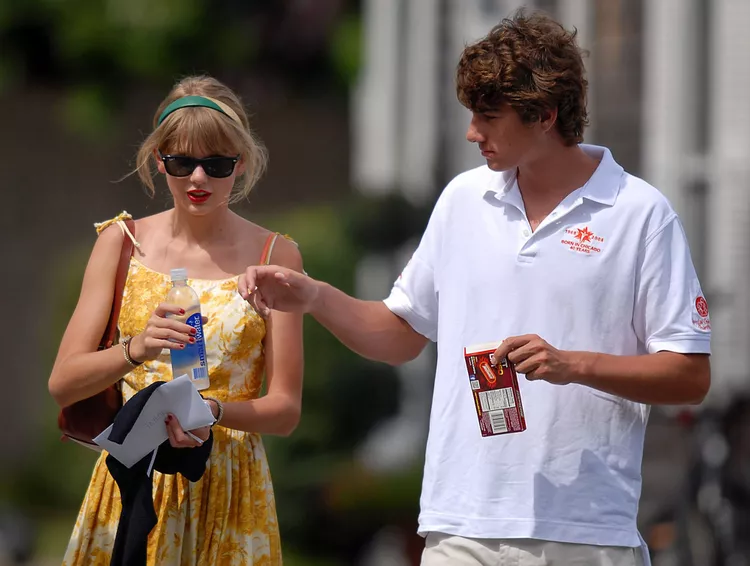 Wenn via InStyle
Taylor Swift was 23 years old at the time and grandson of President Kennedy was only 18 years old. This may seem like a small age-gap but, given the fact that he had just turned 18 and that this was an odd celebrity pairing to begin with, it's no surprise that this couple didn't even last as long as a Taylor Swift concert.
2. Khloe Kardashian & Tristan Thompson – 7 years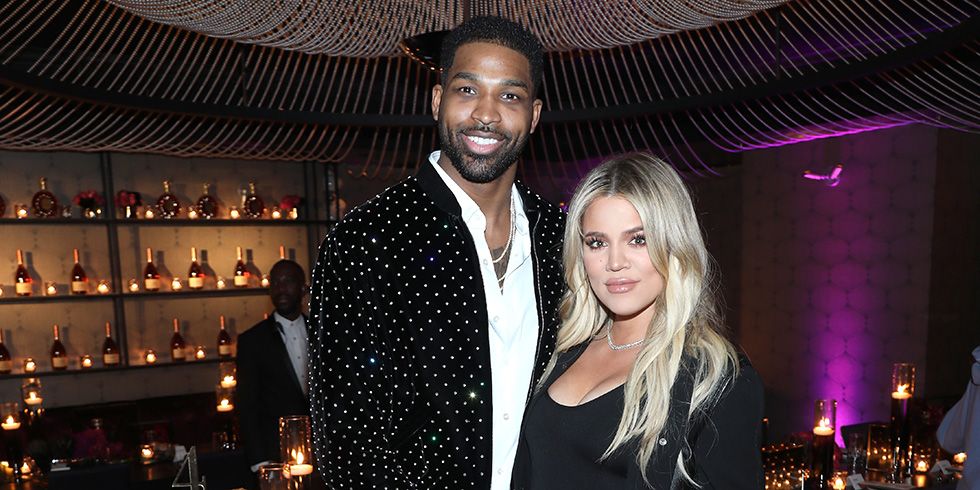 Getty Images via Harper's Bazaar
Talk about tumultuous relationships! Kardashian, 39 and basketball payer Thompson, 32, only have 7 years between them – which may seem minor compared to some of our other couples. However, given the fact that he got another woman pregnant whilst he and Khloe were expecting a child, you could assume that Tristan has some emotional growing up to do.
3. Nick Jonas & Priyanka Chopra Jonas – 10 years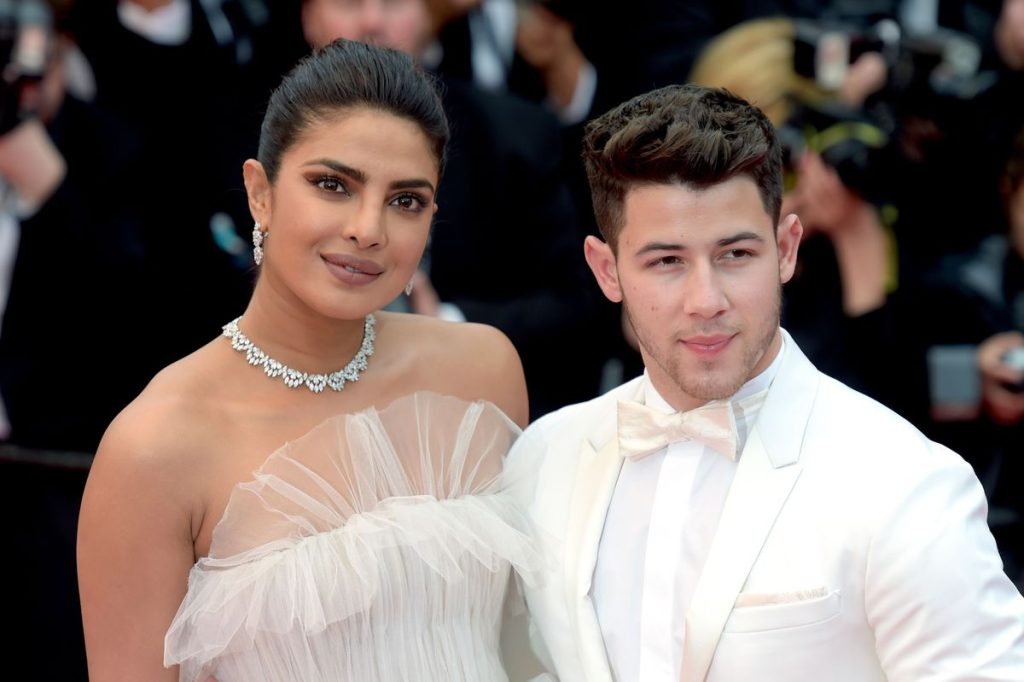 Getty Images via Elle
Former Bollywood performer Priyanka Chopra Jonas, aged 40, admitted that she and Nick first met when she was 35 and he was 25. She was initially put off by their age difference but, when Jonas reached out to her on social media two years later, the two really hit it off. Cut to 2023 and the couple are married and have a child together.
4. Billie Eilish & Jesse Rutherford – 10 years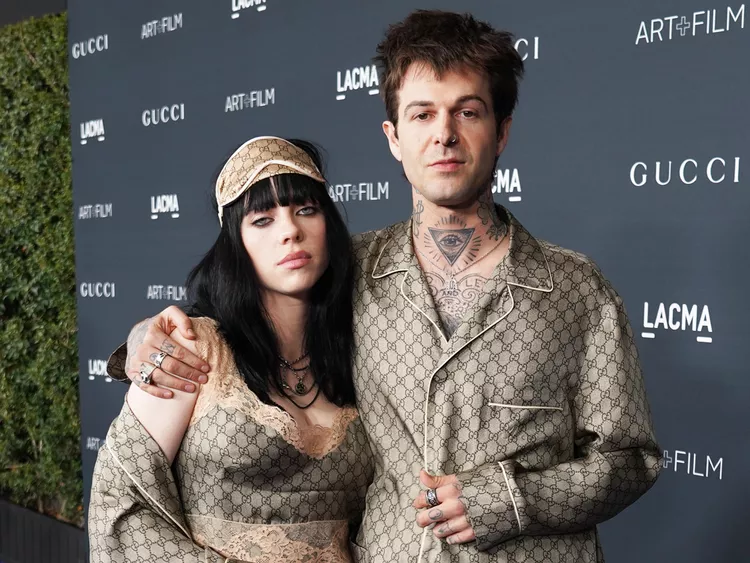 Presley Ann via Getty Images
Billie Eilish, 21, started dating Jesse Rutherford, 31, at the end of 2022. The couple, with a whopping decade between them, sparked rumors of a romance when they were spotted kissing in October 2022. They later stepped out publicly in matching Gucci pyjamas for the LACMA Art + Film Gala. Eilish's team confirmed their amicable break-up in May 2023, ending their 8 month relationship.
5. Austin Butler & Kaia Gerber – 10 years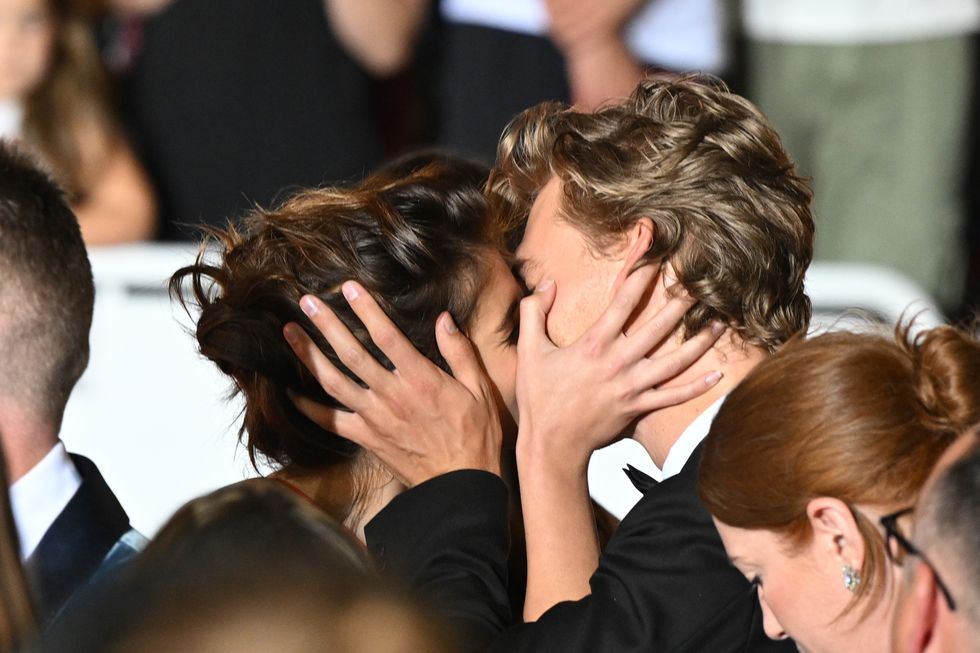 Stephane Cardinale – Corbis via Getty Images
The Elvis star, 31, has been dating fellow actress Gerber, 21, since November 2021 and the pair even attended the 2022 Met Gala together. Although they're not shy of PDA, the pair have not commented on their relationship or their age differences to the press.
6. Blake Lively & Ryan Reynolds – 11 years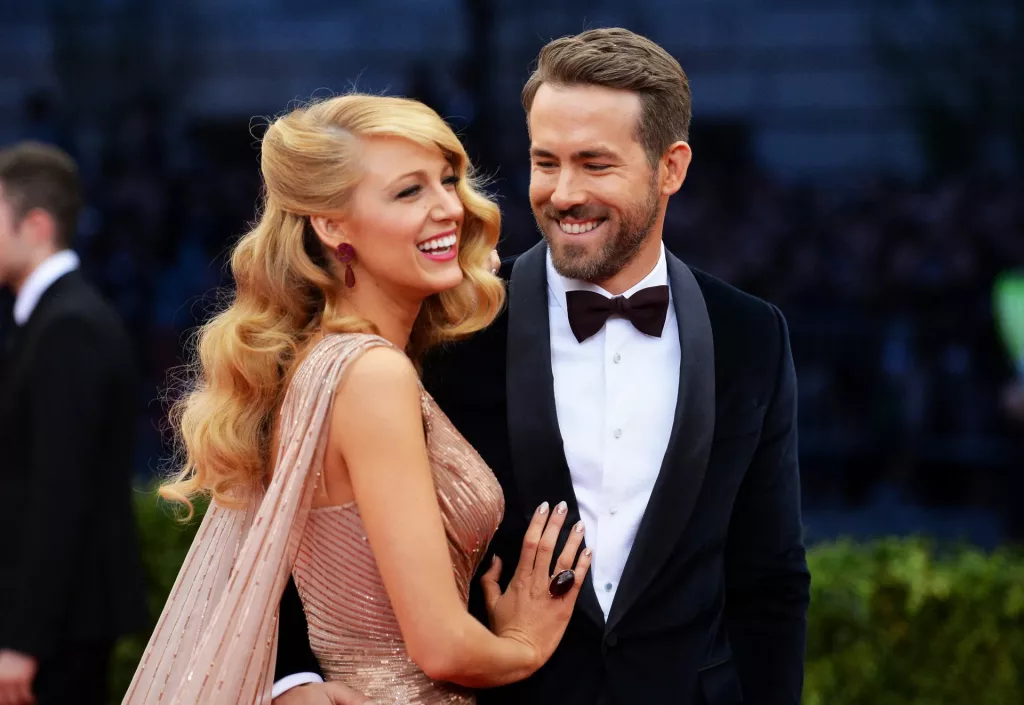 Mike Coppola via Getty Images
Everyone's favorite couple who love to roast each on Instagram. Ryan Reynolds, 46, and Blake Lively, 35 married back in 2012 in a private ceremony surrounded by family and friends. This real-life Barbie and Ken may have over a decade between them, but they're one of the coolest celebrity couples out there.
7. Jay-Z & Beyoncé – 12 years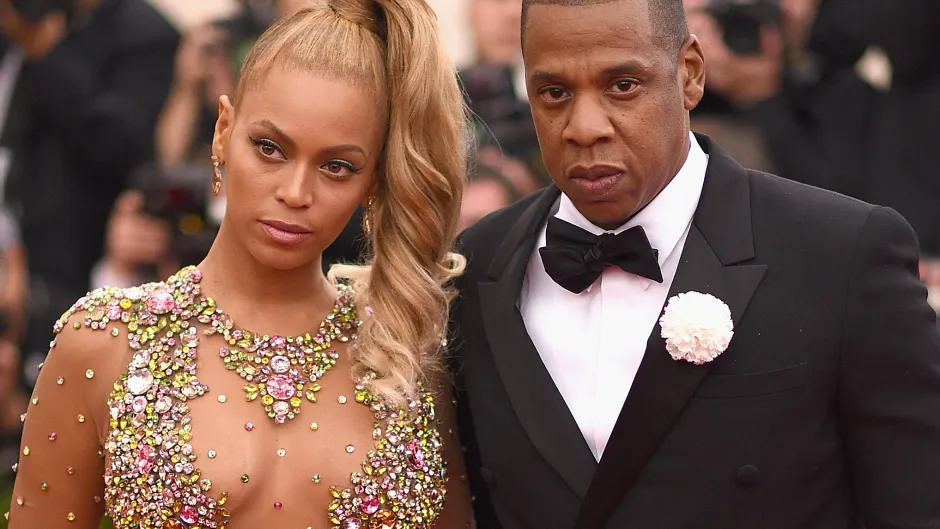 Getty Imahges via Life & Style
Did you know that this it-couple have over a decade between them? Bey, now 41, started dating Jay-Z, 53, when she was just 19 years old. Fast-forward to 2023, the couple have been together for over 20 years, have conquered the music industry and have three beautiful children too. Talk about crazy in love!
8. Megan Fox & Brian Austin Green – 12 years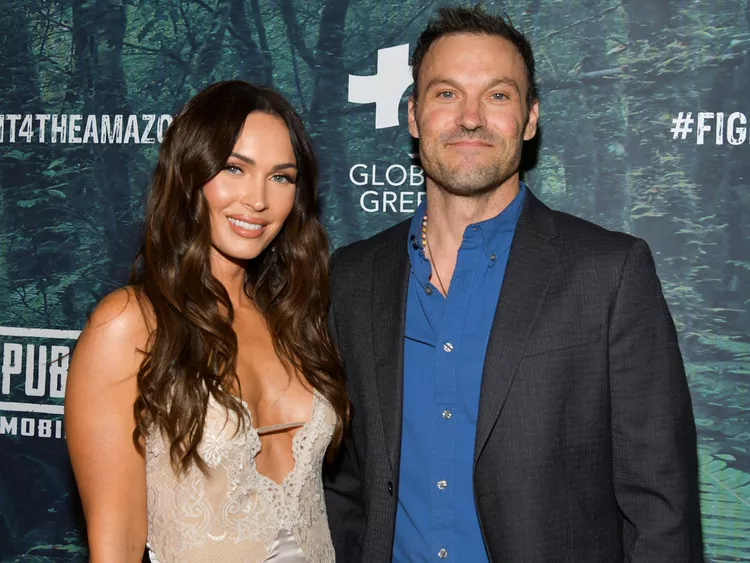 Robin Eckenroth via Getty Images
Although Megan Fox has most recently been known for her very public relationship with Machine Gun Kelly; before that, Fox, 37, was married to fellow actor Brian Austin Green, 50. The couple wed in 2010 and have three children together. However, the couple filed for divorce in 2020. Fox quickly moved on with MGK afterwards, with the pair's super PDA romance also beginning in 2020.
9. RuPaul & Georges LeBar – 12 years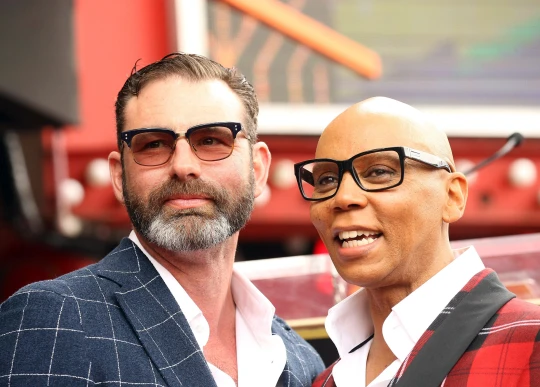 FilmMagic via Metro
Celebrity Drag Queen RuPaul Charles, aged 62, has been married to his husband, Georges LeBar, aged 50, since 2017. LeBar, rancher turned painter, met RuPaul at The Limelight in New York back in 1994. The glamorous pair look great together and really prove that age is just a number.
10. Sydney Sweeney & Jonathan Davino – 13 years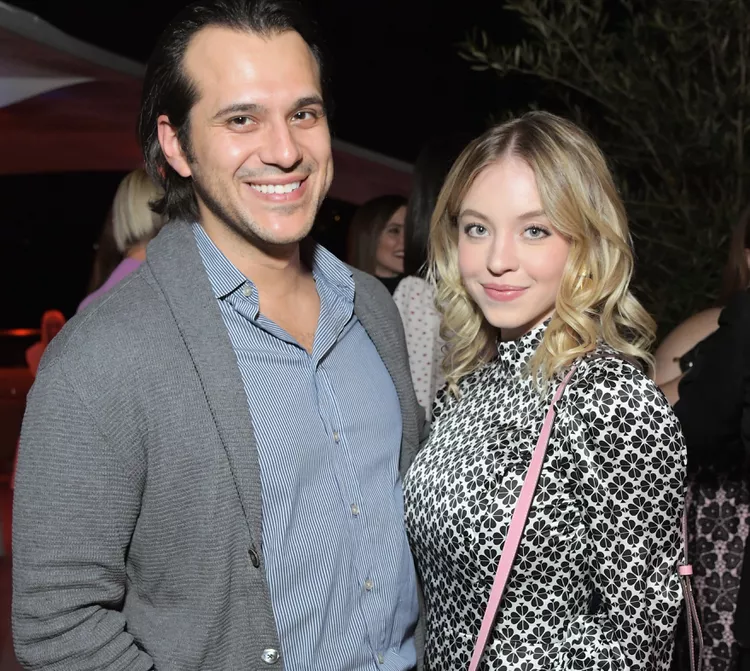 Charlie Gallay via Getty Images
Maybe 13 is an unlucky number, but this couple have certainly hit the jackpot. Davino, 37, is a businessman who is happy to stay out of the spotlight. He and 24 year-old actress Sweeney were first potted together in 2018. Sweeney has been spotted wearing an engagement ring since 2022 and is rumored to be married by Spring 2023! Keeping it low-key works, guys.
11. Camila Alves & Matthew McConaughey – 13 years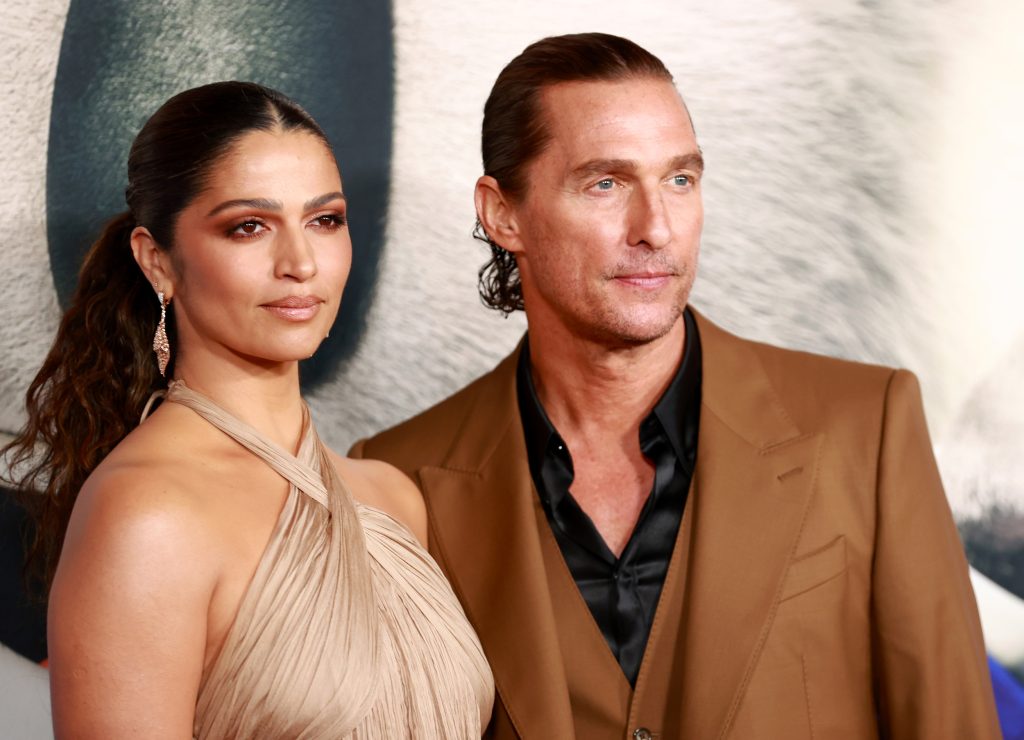 Matt Winklemeyer via Getty Images
This couple met at a nightclub back in 2006 and now have 3 children together. McConaughey states that they 'fell instantly in love' and that he spoke Spanish and Portuguese that night better than he ever has in his life. This, of course, comes in handy as Camila Alves is a Brazilian model.
12. Taylor Swift & John Mayer – 13 years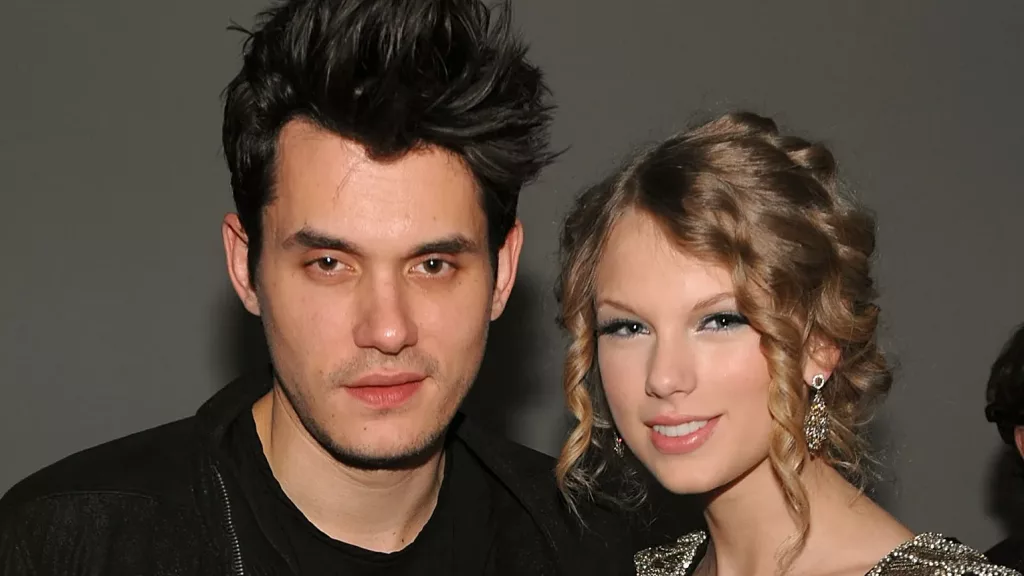 Dimitrious Kambouris via Getty Images
Taylor Swift and John Mayer dated briefly back in 2009, when Swift was only 19 and Mayer was 32. Yikes. Although this was a brief relationship, Mayer has a abed reputation with Swifties around the world. On the bright side, Taylor Swift got inspiration for some excellent breakup songs out of the tumultuous relationship.
13. Kim Kardashian & Pete Davidson – 14 years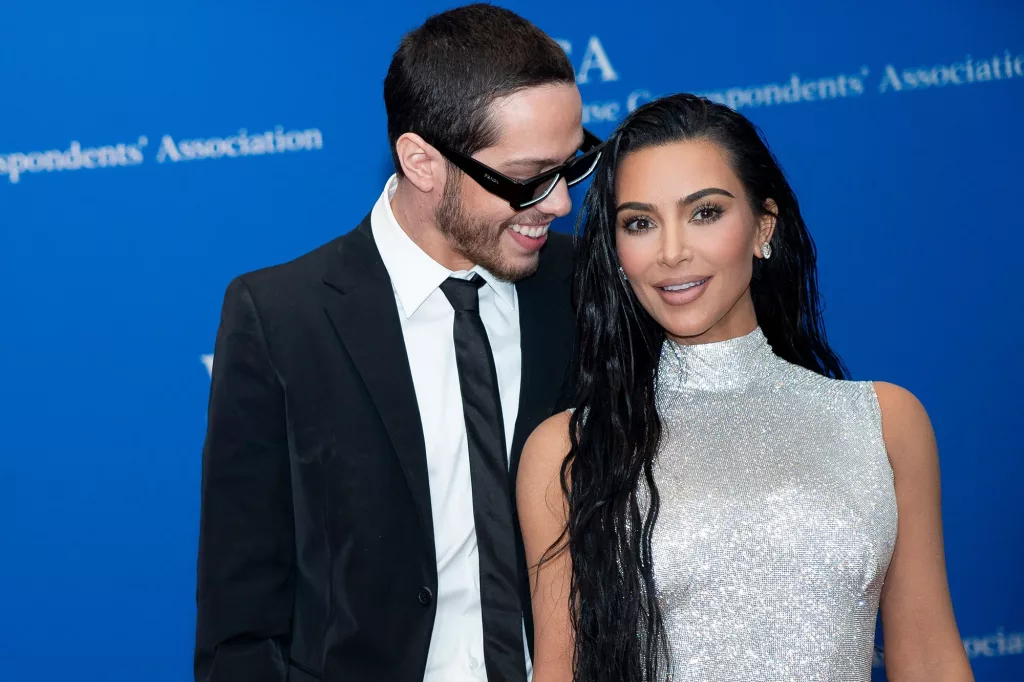 Stephani Reynolds via AFP
A short-lived relationship that was on everyone's lips. After her split from rapper Kanye; Kim, 42, dated Pete Davidson, 28. Davidson is known for being the top-pick for celebrity rebound arm-candy, and this relationship was no different, lasting only nine months. Although, Davidson did manage to get several tattoos dedicated to Kardashian.
14. Ellen DeGeneres & Portia de Rossi – 15 years
Jon Kopaloff via Getty Images
Ellen, 65, and de Rossi, 50, got married back in 2008 when California made gay marriage legal. The couple have been inseparable ever since and for their 18th wedding anniversary back in December 2022, Ellen shared that she falls "more and more in love" with de Rossi every year. Aww!
15. Rita Ora & Taiki Waititi – 15 years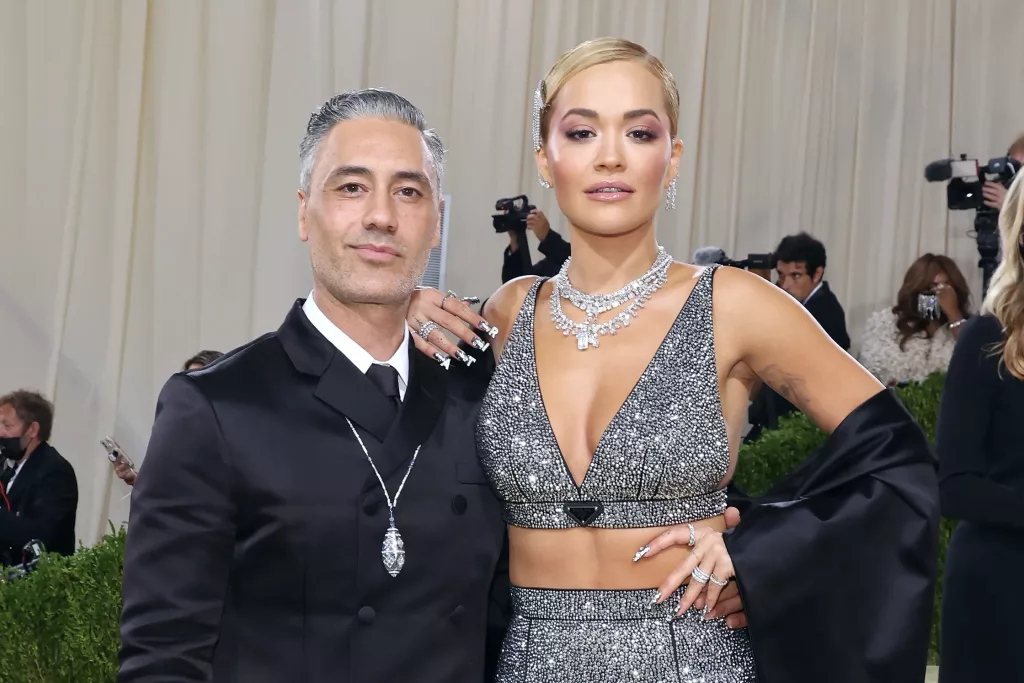 Taylor Hill via Getty Images
The musician, 32, and director, 47 secretly tied the knot in 2022 after falling madly in love a few years earlier at a friend's birthday party. Despite the-age gap, the couple insist that they are actually very similar with their mutual friends even joking that they look alike!
16. Heidi Klum and Tom Kaulitz – 16 years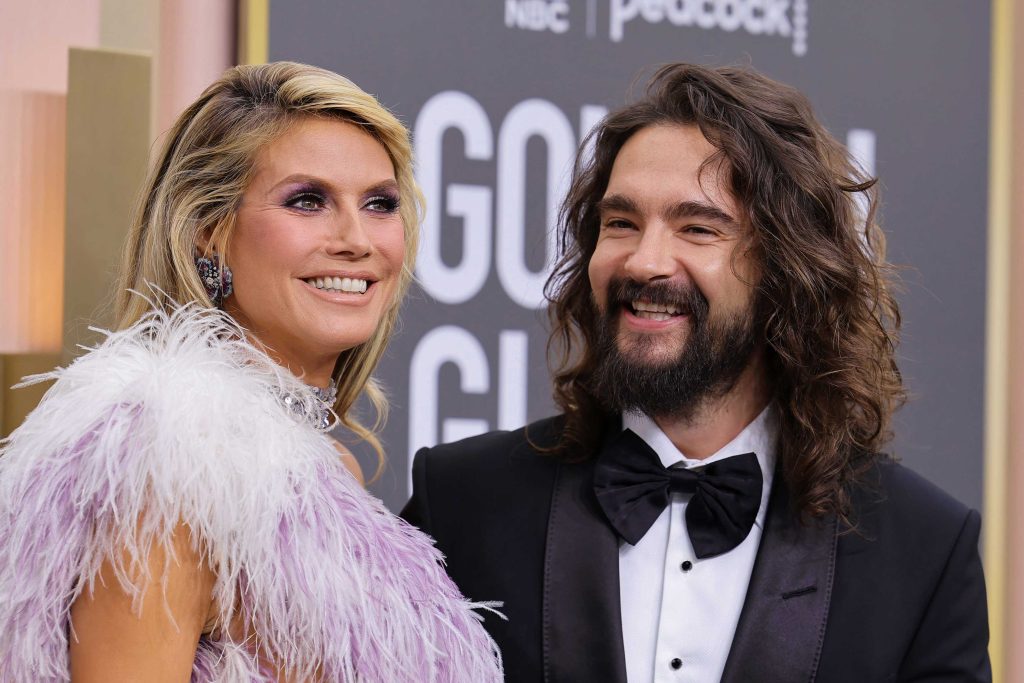 Amy Sussman via Getty Images
Supermodel Klum was born in 1963 and her rockstar husband, Tom Kaulitz was born nearly two decades later in 1989. Kaulitz is a German guitarist, singer and producer and stepdad to Klum's four children from her previous marriage to singer, Seal. Kaulitz is best known for playing in the band Tokio Hotel.
17. Scott Disick & Sofia Richie – 16 years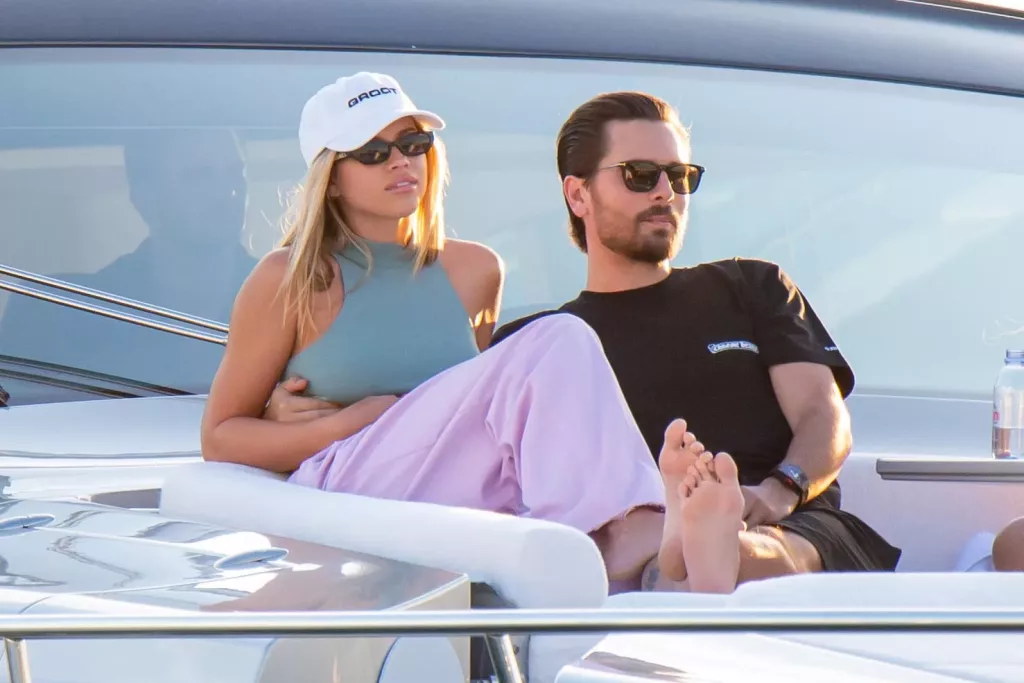 AM via Splash
Ex-boyfriend of Kourtney Kardashian, Scott Disick, 40, dated influencer and daughter of Lionel Richie, Sofia Richie, 24, back in 2020. At the time, Richie was just 19 years old. In true Kardashian fashion, the couple had a dramatic split – something to do with Richie not vibing so well with Kourtney. All's well that ends well and Richie is now married to Brit Elliot Grainge.
18. George & Amal Clooney – 17 years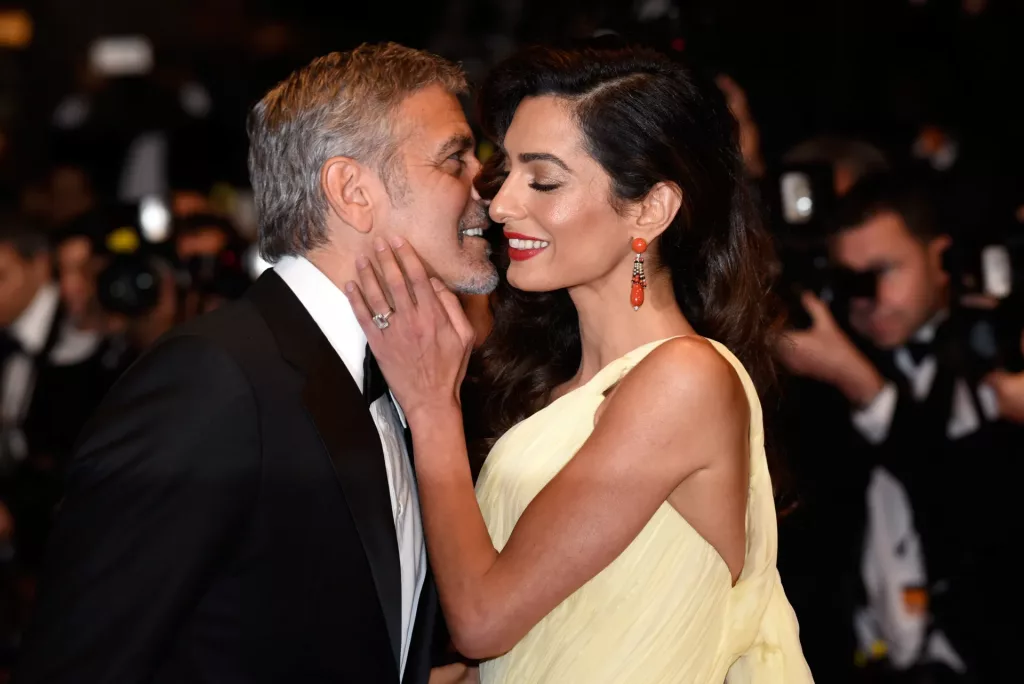 Getty Images via Vogue
This power couple have quite the age-gap! George, 62, and Amal, 45, started dating back in July 2013 after meeting through a friend at the actor's Lake Como home. George Clooney says that he's glad he waited until he was 53 to tie the knot and that he and Amal are madly in love. The couple have two beautiful children, Alexander and Ella Clooney.
19. Robin Thicke & April Love Geary – 18 years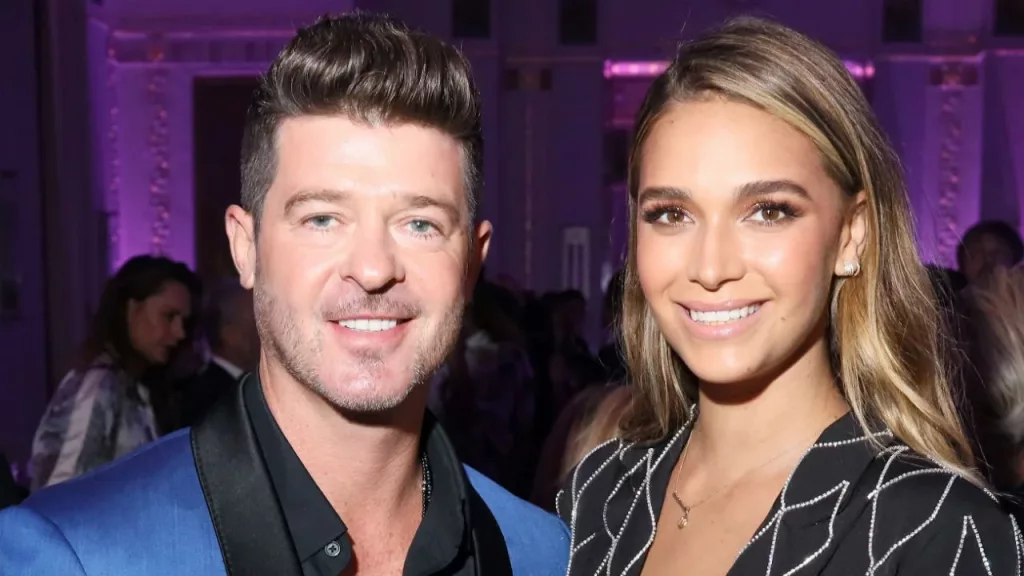 Victor Boyko via Getty Images
When April Love Geary began dating notoriously sleazy singer Robin Thicke, she was only 20 years old. The model took to Instagram back in 2017 to defend her relationship with the 38-year old and even made jokes surrounding the backlash. Since then, the couple are happily married and have three kids together.
20. Eddie Murphy & Paige Butcher – 18 years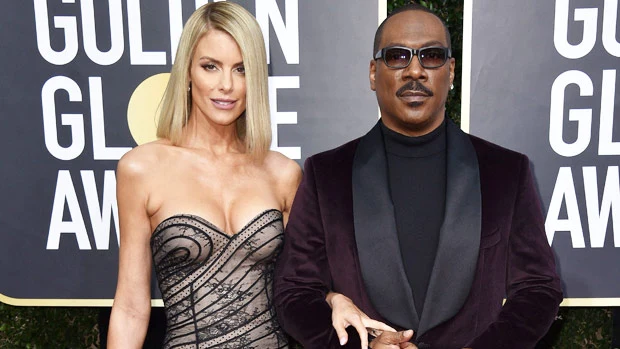 Shuttershock via Hollywood Life
The Dr Dolittle star, 62, got engaged to fellow actress and Big Momma's House star, Paige Butcher, 43, back in 2018. Unlike Murphy's previous relationships, the two are yet to officially tie the knot. The couple have made no comment about their age-gap and appear to be happy staying out of the public eye.
21. Jason Statham & Rosie Huntington-Whiteley – 20 years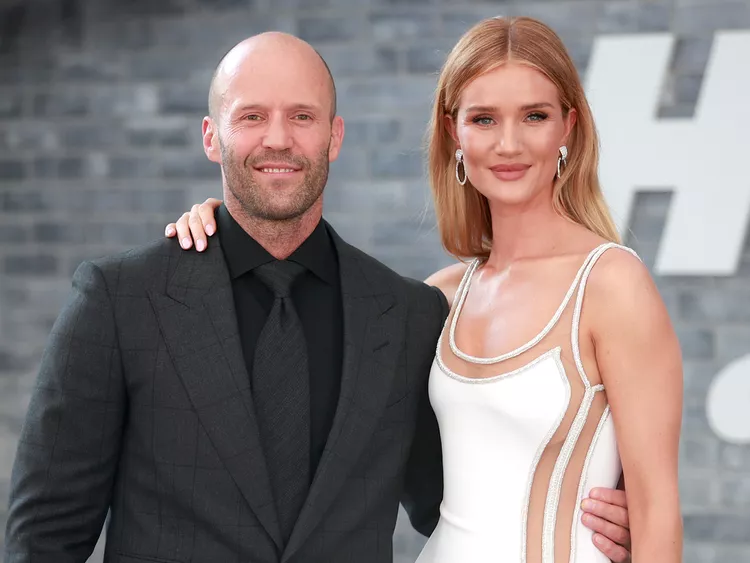 Rich Fury via Getty Images
Jason Statham, 56, is a well-renowned silver fox (despite his lack of hair) so it's no surprise that he has beautiful supermodel Rosie Huntington-Whiteley, 36, on his arm. The couple have been together since 2009 and got engaged in 2016, though have stated that they are in no rush to get married. This couple could get married in 20 years and still look just as beautiful.
22. Helena Bonham Carter & Rye Dag Holmboe – 21 years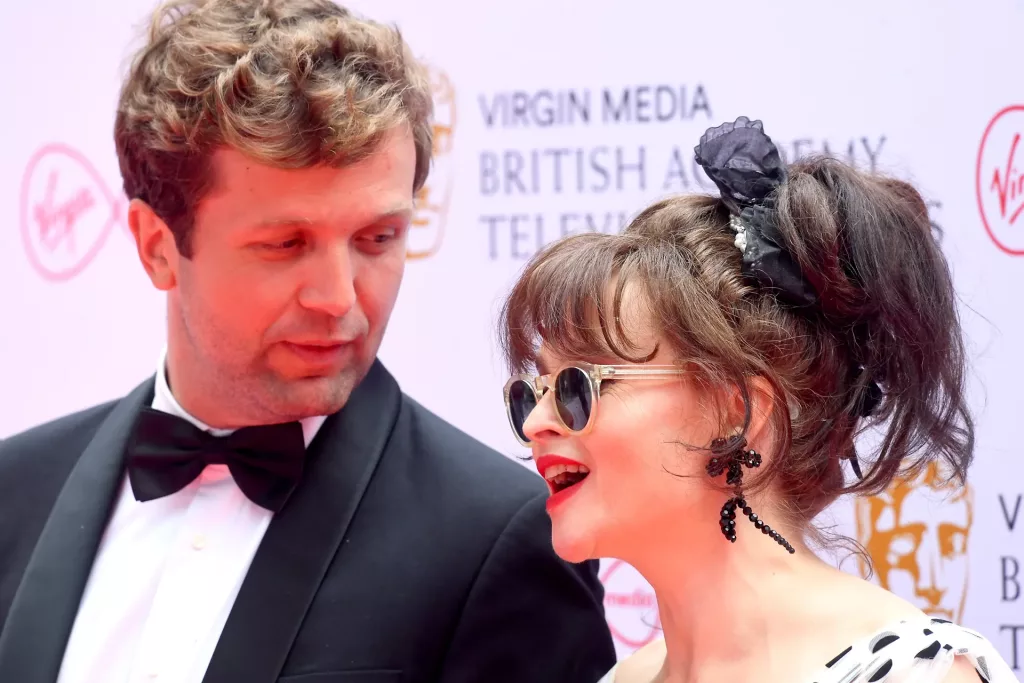 Getty Images via Vogue
Yup, that's right – these guys have a whole legal drinking age adult between them. Quirky actress, Bonham Carter, 56, began dating Holmboe, an art historian, back in 2018. The Harry Potter star jokes about their relationship and insists that their love is "ageless" – promising that the 35-year-old is an "old man in a young man's body." You do you, guys.
23. Leonardo DiCaprio & Camilla Morrone – 23 years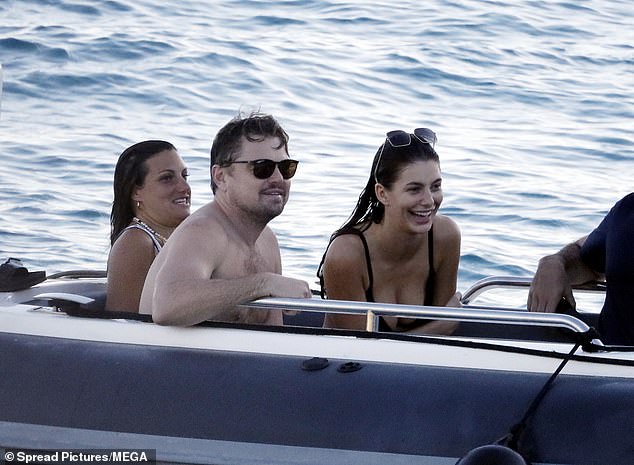 Spread Pictures via MEGA
In recent years, Leo has become infamous for his fondness of an age-gap, frequently breaking up with his girlfriends as they approach 25. The 48 year old actor started dating the then 24 year old Daisy Jones and The Six star but soon broke up, claiming he wanted a family and she was still progressing her career. The breakup came just after her 25th birthday – surprise, surprise.
24. Harrison Ford & Calista Flockhart – 23 years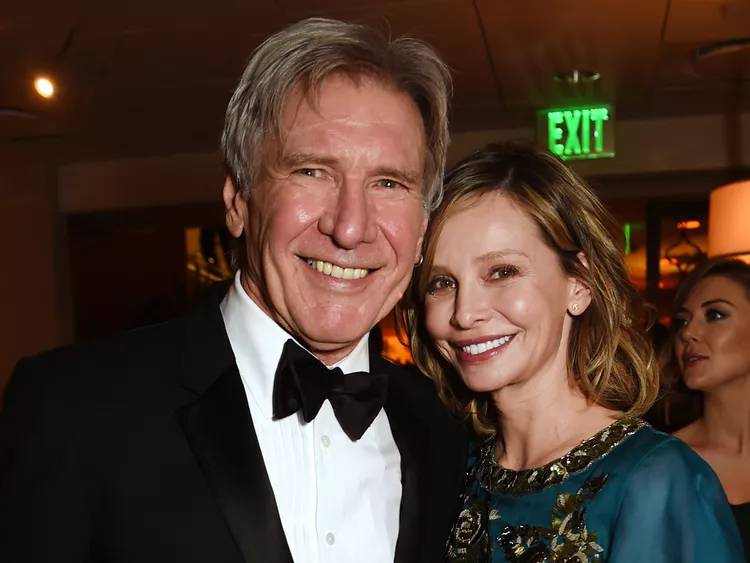 Jeff Kravitz via Filmmagic
Indiana Jones star Harrison Ford, 80, married fellow actress Calista Flockhart, 57, 13 years ago and have raised quite a few eyebrows about their age-gap. Flockhart has insisted, though, that this attention has never fazed her and that she and Ford are very happy together.
25. Bruce Willis & Emma Heming – 23 years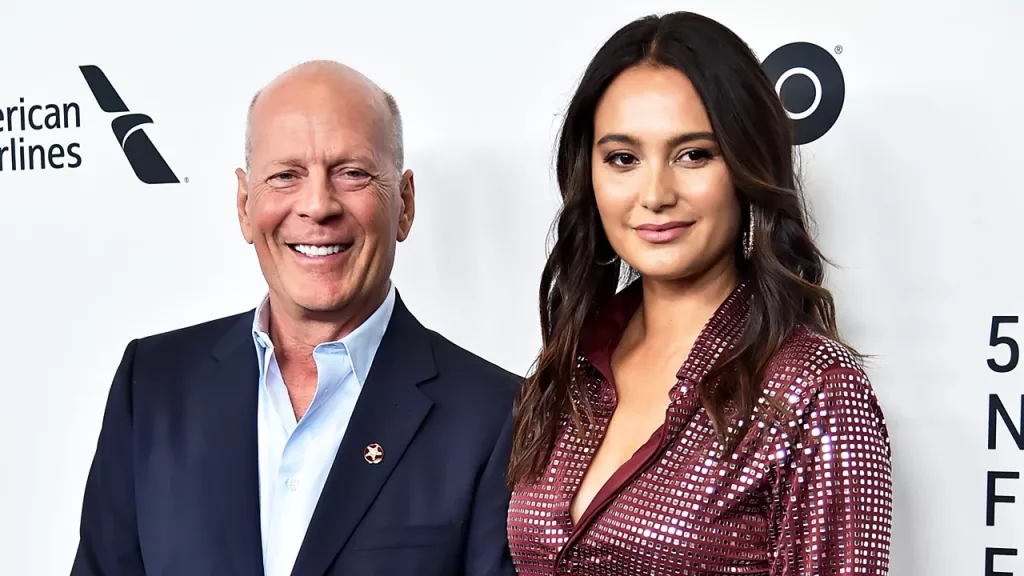 Theo Wargo via Getty Images
Another actor that has aged like fine wine. Willis married his model wife in 2009, when he was 54 and she was just 30, at his home in Turks and Caicos. Celebrity guests included Demi Moore, Willis' ex-wife, as the two have remained friendly despite their split way back in 1998.
26. John Stamos & Caitlin McHugh – 23 years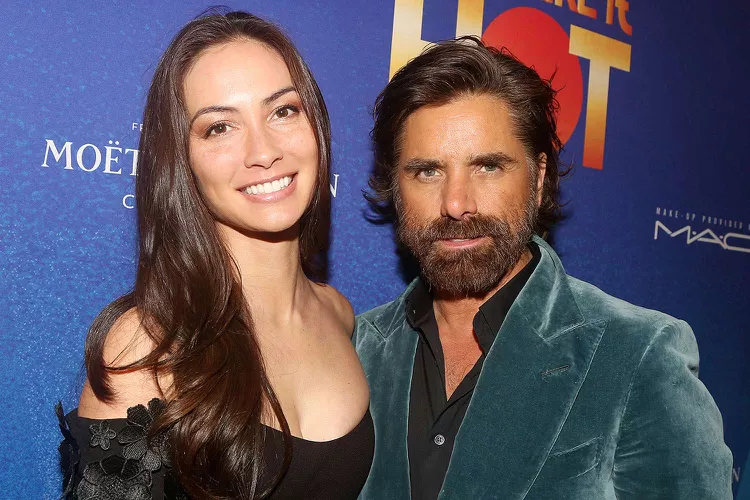 BRUCE GLIKAS via WIREIMAGE
Middle-aged heartthrob John Stamos, now 58, married actress Caitlin McHugh, 35, in 2018. The Full House actor had previously been married to Rebecca Romijin but is since reportedly very happy with McHugh and the two share a son together called Billy. And they lived happily ever after.
27. Michael Douglas & Catherine Zeta-Jones – 25 years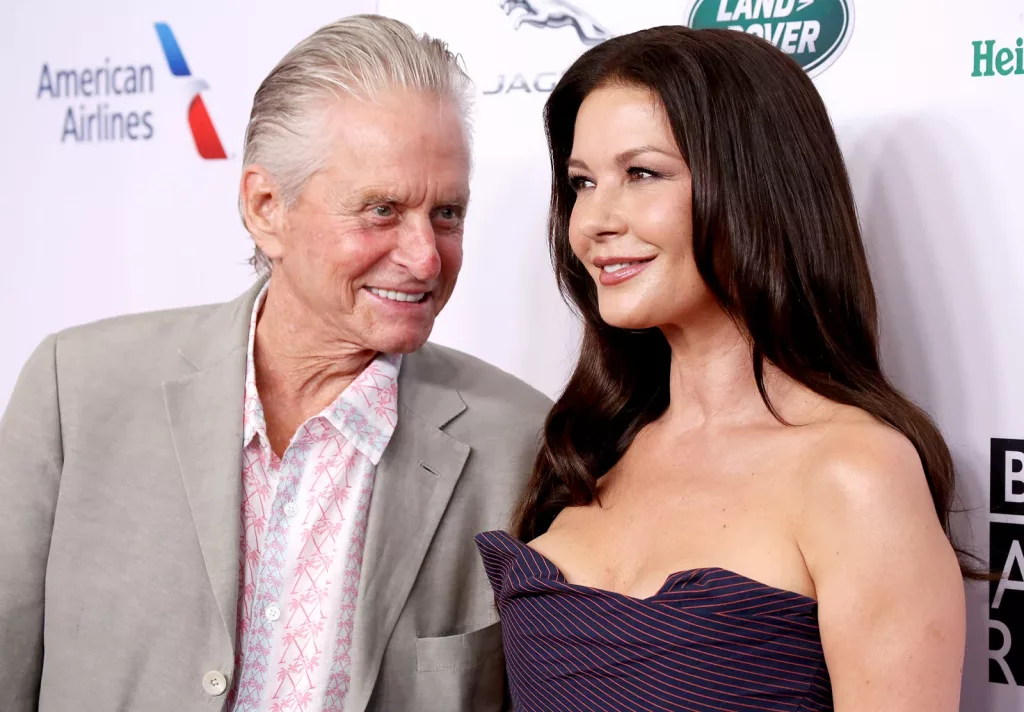 Matt Baron via Shuttershock
Actor Michael Douglas, 78, met fellow actress Catherine Zeta-Jones in 1998 after he persuaded his publicist to arrange a meeting between the two after Douglas had been blown away by her in The Mask of Zorro. Good thing they did meet, because the couple have been happily married since 2000.
28. Kris Jenner and Corey Gamble – 25 years
Kevin Mazur via Getty Images
"Momager" Kris, 67, has been dating the 42 year-old talent manager, Corey Gamble, since 2014. The Kardashians have had their fair share of dramatic breakups but this relationship seems to be going strong despite Corey being younger than both Kourtney and Kim Kardashian. Mommy issues, anyone?
29. Alec Baldwin & Hilaria Baldwin – 26 years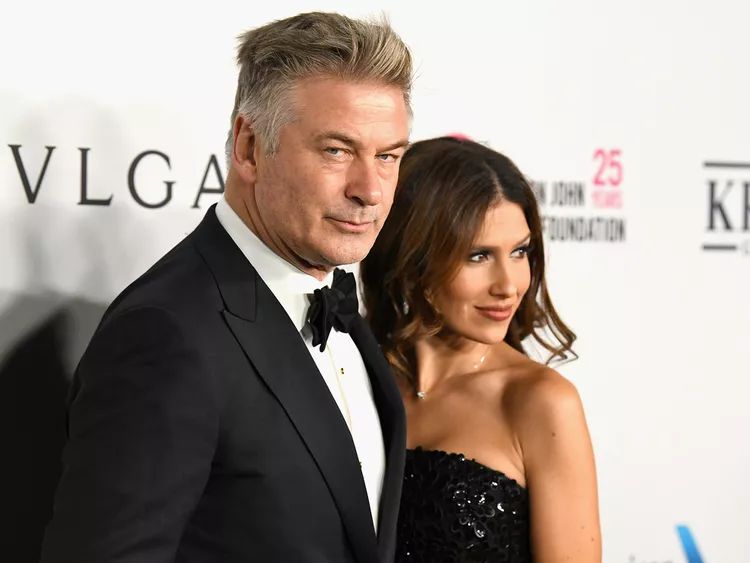 Slaven Vlasic via Getty Images
Actor and father of Hailey Bieber, Alec Baldwin married 39-year-old yoga instructor Hilaria Baldwin in 2012, aged 64. The couple have 5 children together and have sparked a lot of controversy lately following Alec's involvement in a horrific onset accident and Hilaria Baldwin repeatedly being accused of bizarrely faking her Spanish accent. The age-gap seems like the least of their problems.
30. Aaron Taylor-Johnson & Sam Taylor-Johnson – 26 years
Gregg DeGuire via FilmMagic
Bullet Train star Aaron Taylor-Johnson is married to Fifty Shades of Grey director Sam Taylor-Johnson, who is 55 years old. The pair have sparked controversy as they met when Aaron was only 18 years old and Sam was still married to her previous husband of 11 years. Despite this, the couple take no heed of people's opinions and are seemingly madly in love.
31. Rod Stewart & Penny Lancaster – 27 years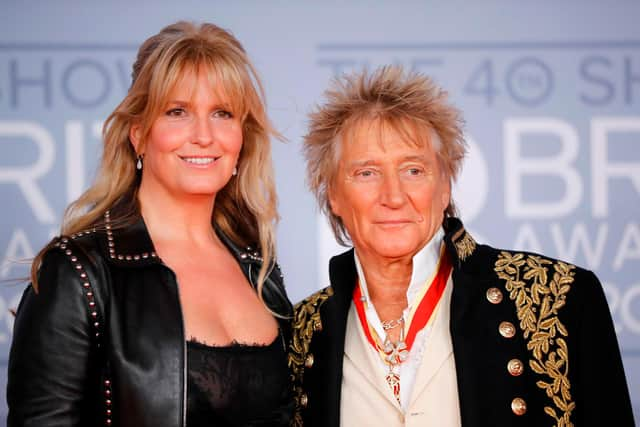 Getty Images via The Scotsman
Music legend Rod Stewart and model Penny Lancaster began dating back in 1999 after Lancaster agreed to take photos of Stewart on tour. However, it wasn't until 2007 when the couple married. The couple, now 78 and 52, married in Italy and honeymooned on Stewart's yacht. The couple remain madly in love.
32. David Hasselhoff & Hayley Roberts – 28 years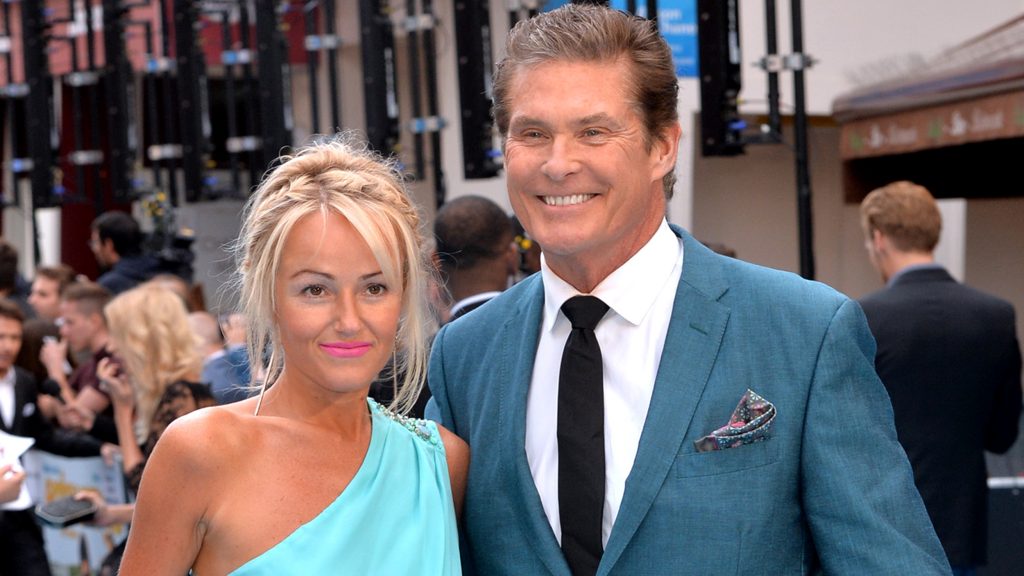 Anthony Harvey via Getty Images
Former Baywatch heartthrob David Hasselhoff, aged 67 has been married to his wife since 2018. After tying the knot two times prior to this, he seems to be finally be in wedded bliss with his much younger wife, Hayley Roberts; a 40 year-old Australian actress.
33. Jeff Goldblum & Emilie Livingston – 30 years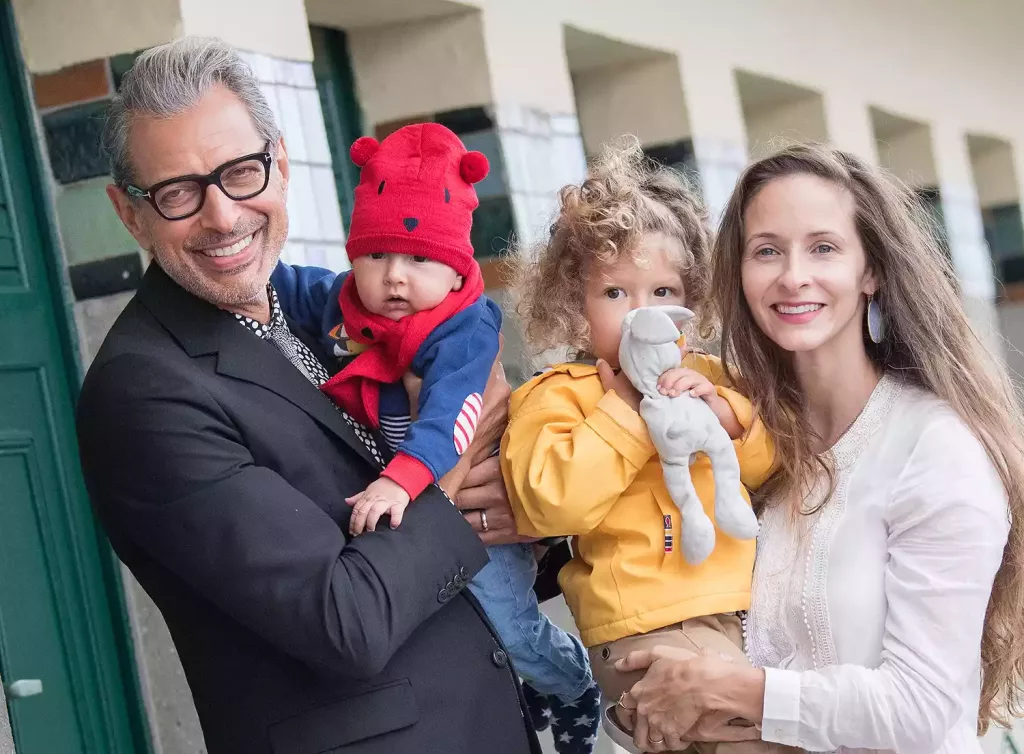 Corbis via Getty Images
70 year old renowned actor and silver-fox, Jeff Goldblum, married Canadian dancer Emilie Livingston, 40, back in 2014. Although Goldblum had been married twice before, this was the first marriage for Livingstone and the age-gap must be working! The pair have been living in marital bliss ever since. Third time lucky, eh?
34. Elliot Spencer & Stephen Fry – 30 years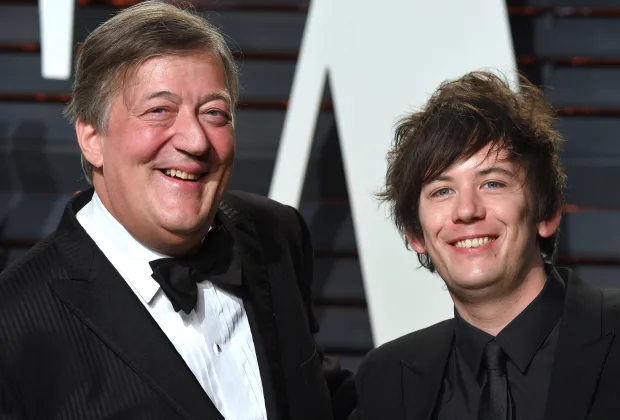 Getty Images via The Sun
British national treasure Stephen Fry, 65, married comedian Elliot Spencer, 35, back in 2015. Although this three decade age gap may be a little shocking, Spencer has commented that he doesn't care what people think. He said "Stephen is the love of my life, the light of my life." in an interview with The Sun this year.
35. Sarah Paulson & Holland Taylor – 32 years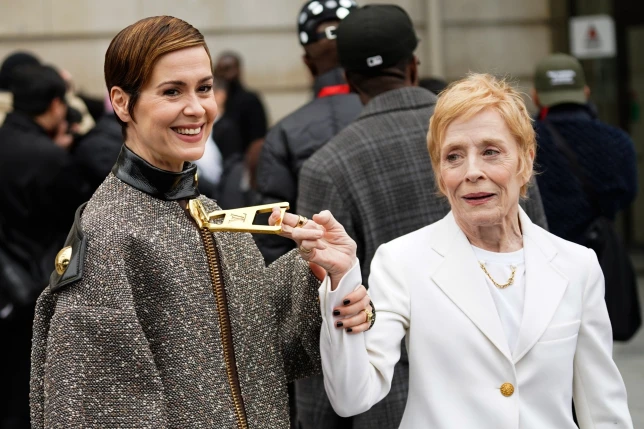 Action Press via Shuttershock
This loved-up couple met back in 2005, whilst both of them were in long-term relationships with other women. However, the two have been together ever since and Paulson has not be shy to defend their age-gap. She told The New York Times that there was a "poignancy to being with someone older" and a "greater appreciation of time".
36. Mel Gibson & Rosalind Ross – 34 years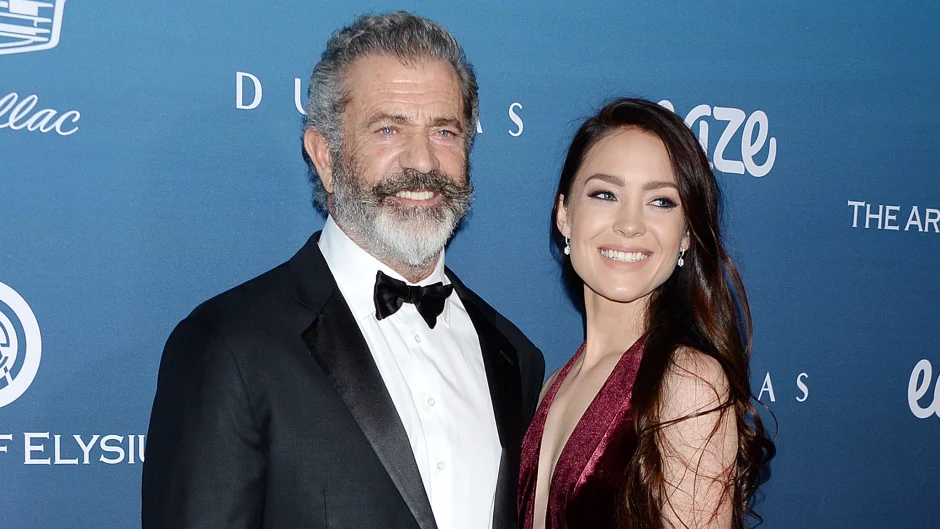 BoradImage via Shuttershock
The age-gap between actor, Mel Gibson and scriptwriter, Rosalind Ross, has been the subject of media attention since the two got together back in 2014. The 34 year age-gap raised a lot of eyebrows, however, Gibson has always defended their relationship and says that he firmly believes that they are meant for each other.
37. Steven Tyler & Aimee Preston – 38 years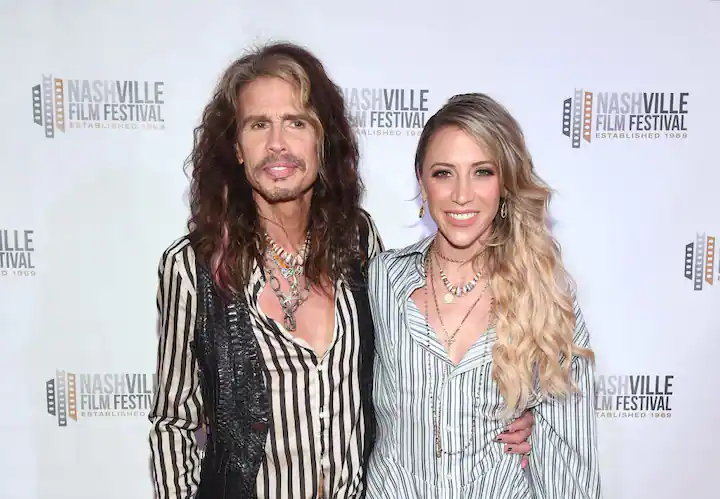 Jason Kempin via Getty Images
Steven Tyler, lead singer of Aerosmith, has been with his assistant, Aimee Preston since 2014. At first, people would have never guessed that the couple were together due to the sheer age difference between them, however, after plenty of public PDA at awards ceremonies, the two made it clear that they were, in fact, a super in love couple.
38. Patrick Stewart & Sunny Ozell – 39 years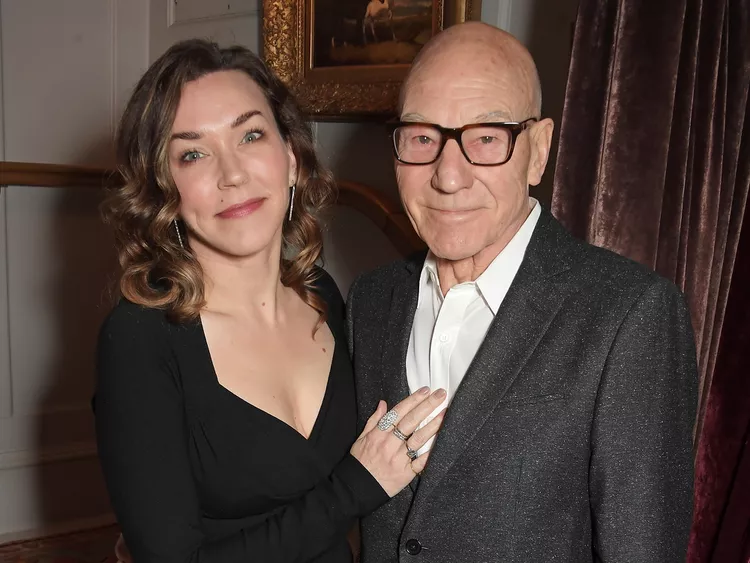 Dave Benett via Getty Images
The 75-year-old star is married to musician Sunny Ozell who is 39 years his junior. Although it's reported that Ozell's father was not thrilled when the two first revealed their romance, he warmed up to the idea and even refers to Stewart as his son.
39. Cher & Alexander Edwards – 40 years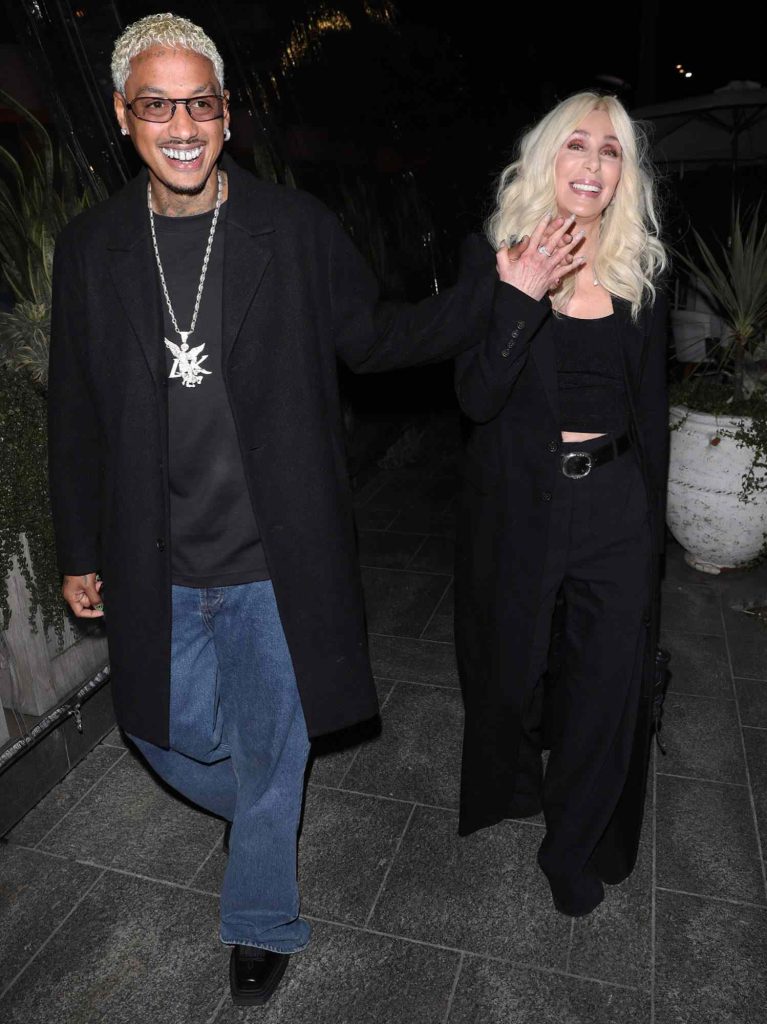 TPG via Backgrid
Yeah, that's a big one. Cher, 76 admitted on The Kelly Clarkson Show that "on paper" her and Edwards relationship was "ridiculous". Alexander "A.E" Edwards dated legend Cher for about six months but the couple split back in 2022 after a 'confidence crisis' when the press commented on her facial alterations.
40. Madonna & Andrew Darnell – 41 years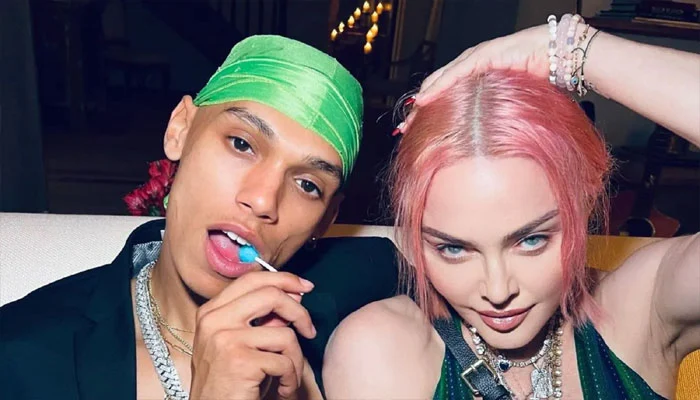 @madonna via Instagram
Madonna, 64, is fond of a toyboy, and Andrew Darnell, 23 was no exception. Darnell, skateboarder and model, dated the legend herself for around 5 months in 2023 before the couple split due to a 'confidence crisis'. Maybe this one was a little too young, Madonna.