-
Advertisement
Yoga has a world of benefits from correcting damage done to the body by creating a deep relaxation after living in a week of stress. Whether you work at a desk or on a construction site, yoga is a great way to help correct bad posture, stiffness, stress and muscle aches.
If you find yourself feeling a little tight, hunch-backed, stiff in the neck or back, or simply worn down after work, we suggest these five poses.
1. The forward fold will stretch your spine, relax you and help your digestive system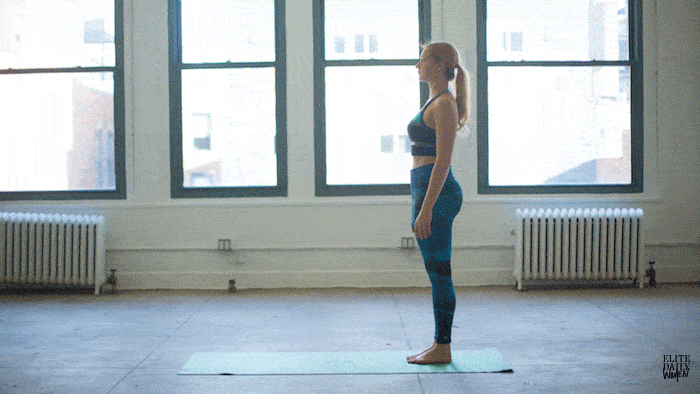 How to: Inhale and reach your arms upward, then fold your body forward, reaching your fingers to the ground. Bend your knees if you need to.
Advertisement
---
2. Downward dog tones and strengthens back muscles and soothes the pain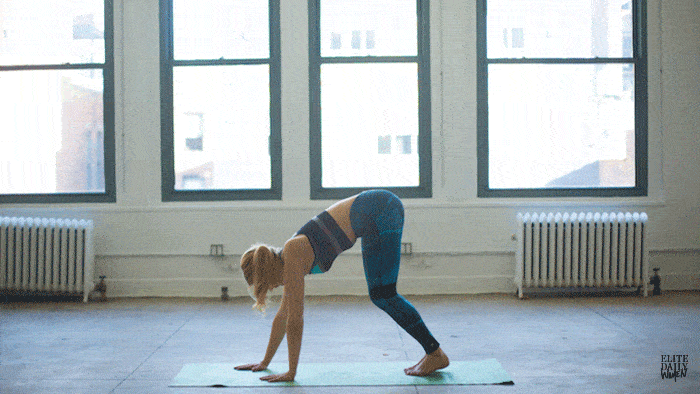 How to: From forward fold, begin to walk your hands to the end of your mat. Make sure your arms are aligned with your ears.
---
3. Modified cobra will ease lower back pain and strengthen the abdominal muscles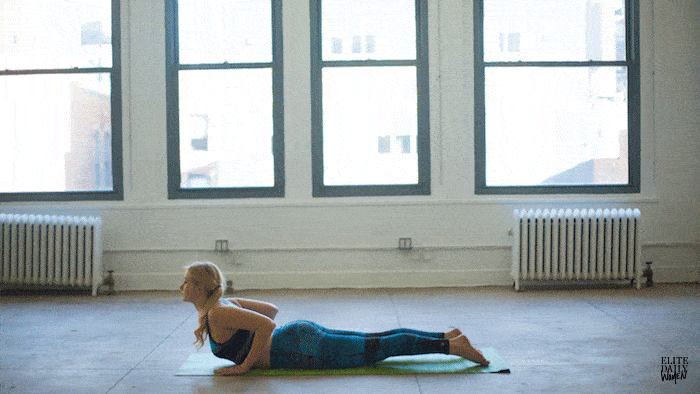 How to: Lay on your stomach and press your arms toward the floor. Rise upward with your head and chest, opening your chest.
Advertisement
---
-
4. Bow pose will loosen neck muscles and improve posture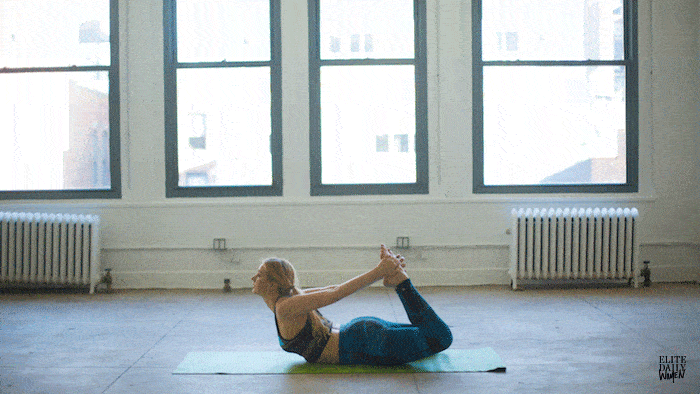 How to: Lay on your stomach and reach your arms back to grab each foot. Lift your legs to pull your upper body towards the ceiling.
---
5. Sphinx pose will ease lower back pain and lengthen the spine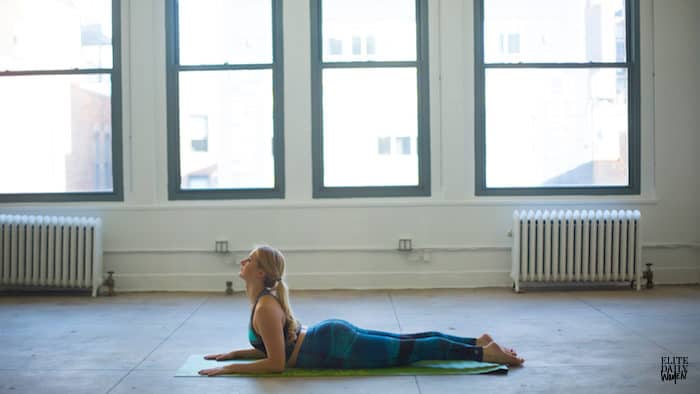 How to: Lay on your stomach and align your elbows with your shoulders, the stretch upward.
Advertisement
-