Herman's Hermits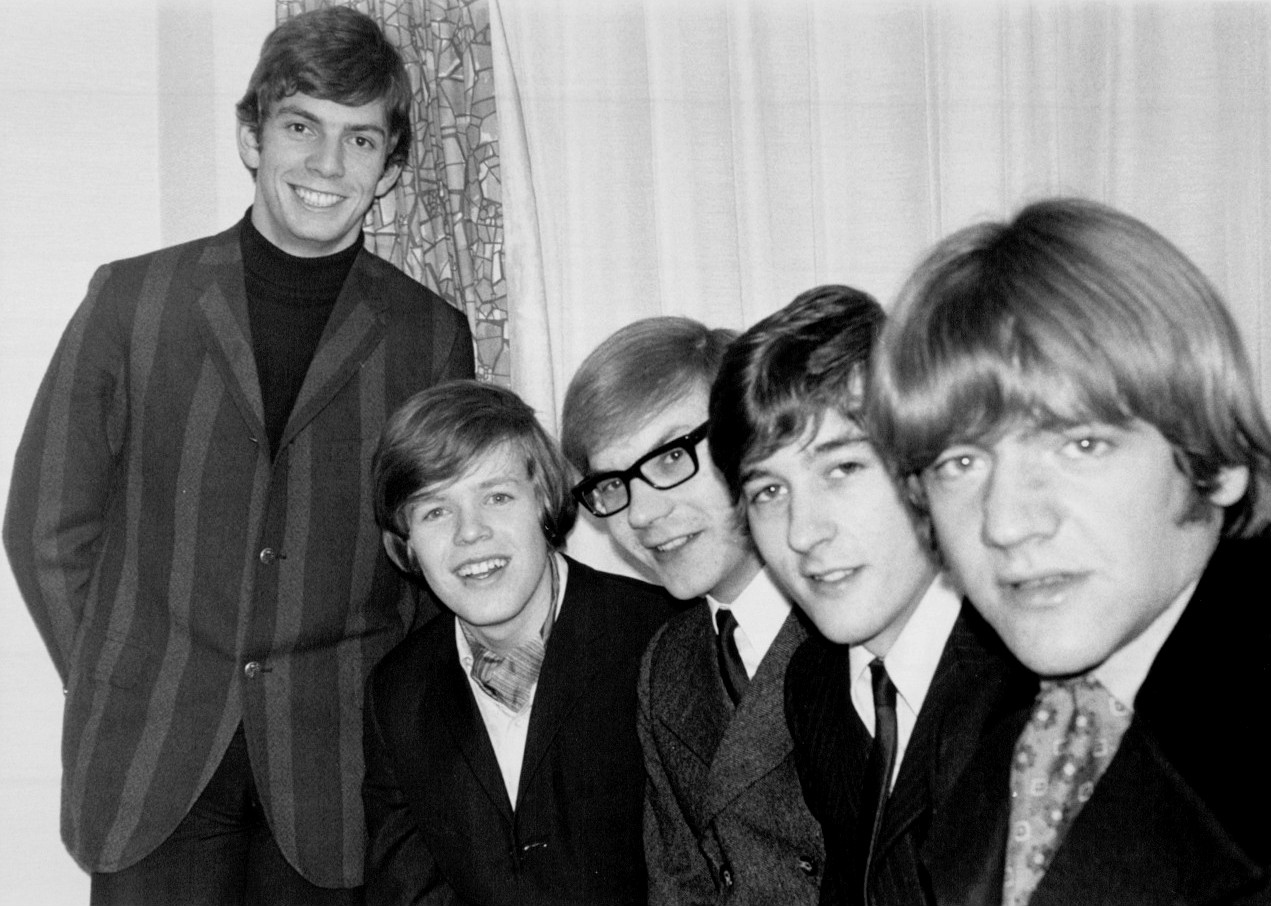 Credit: CBS via Wikimedia Commons
15-year-old Peter Noone formed Herman's Hermits, a British invasion band with a true Manchester edge. They clocked 24 weeks straight in the top ten of the Billboard 100, becoming one of the 60's biggest acts behind the Beatles. They were loved for their tongue-in-cheek lyrics and jaunty beats, and are still active to this very day!
The Temptations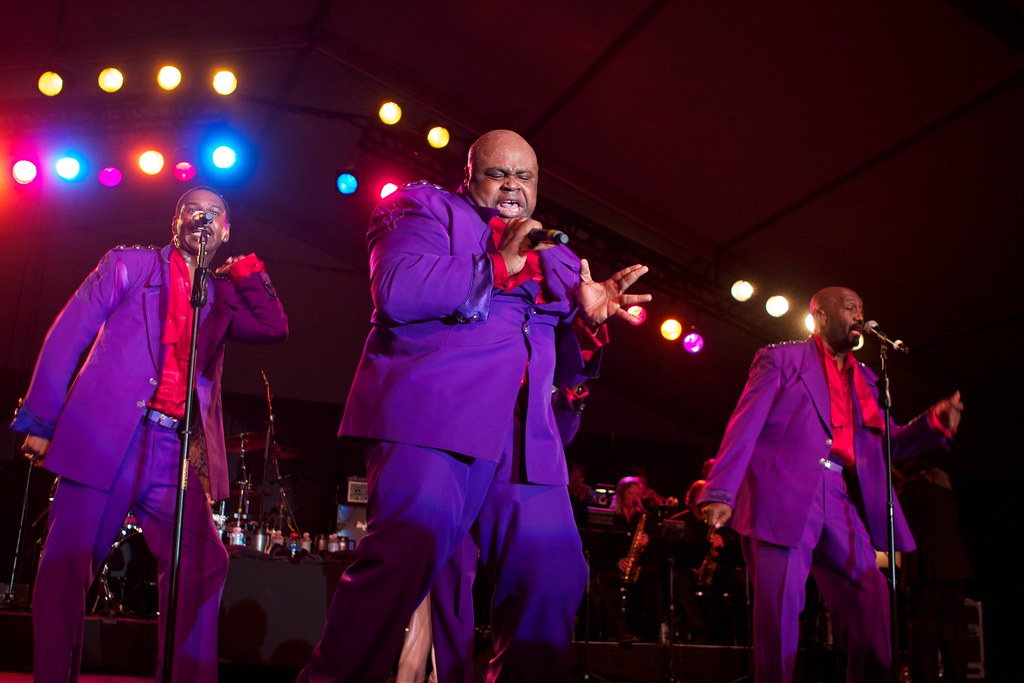 Credit: –Mark– via Flickr
Back in the heyday of Motown, vocal group The Temptations were topping the charts with their smooth psychedelic R&B blend. They formed in Detroit from two rival groups coming together, and have had a rotating roster since. Tracks like My Girl and I Can't Get Next To You show why there's still a demand for Temptation.
Ringo Starr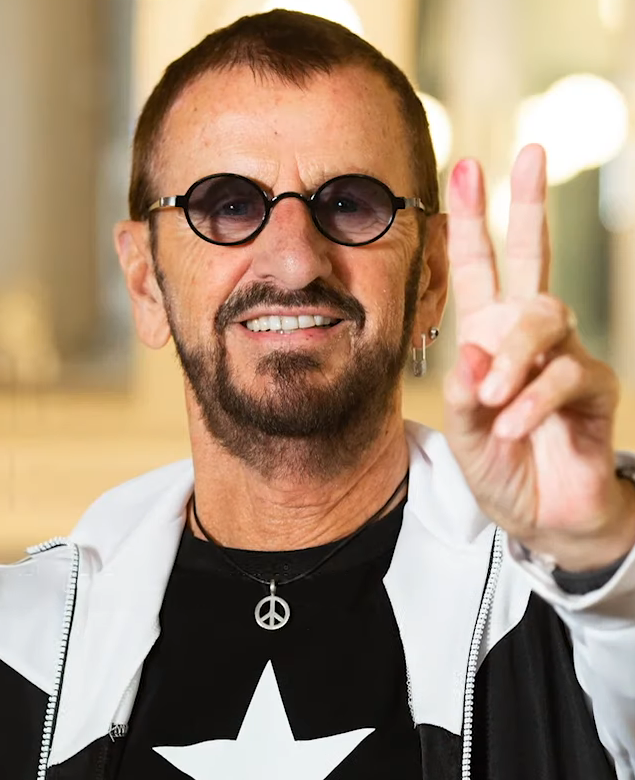 Credit: dearMoon via Wikimedia Commons
Starr was of course the drummer for the Beatles and one of only two surviving members. He has kept up a steady media career since the band disbanded, including his voice-over work for Thomas the Tank Engine and a constant stream of music. In 2022 he was given an honorary doctorate from the Berkeley College of Music, and the Doctor is still on tour.
Lulu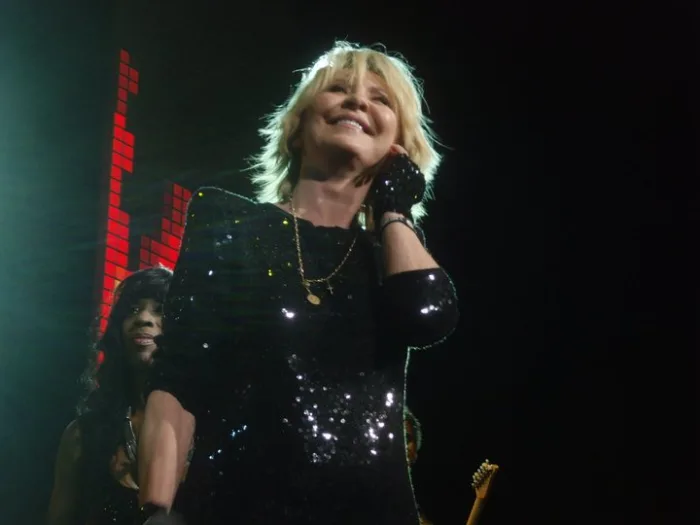 Credit: Lubripetition via Wikimedia Commons
Lulu achieved fame as both a singer and an actress, appearing in To Sir, With Love alongside Sydney Poitier. From there she built a catalogue of cinematic pop ballads, singing the theme for The Man with the Golden Gun and writing Tina Turner's I Don't Wanna Fight, from the Guys and Dolls revival.
The Beach Boys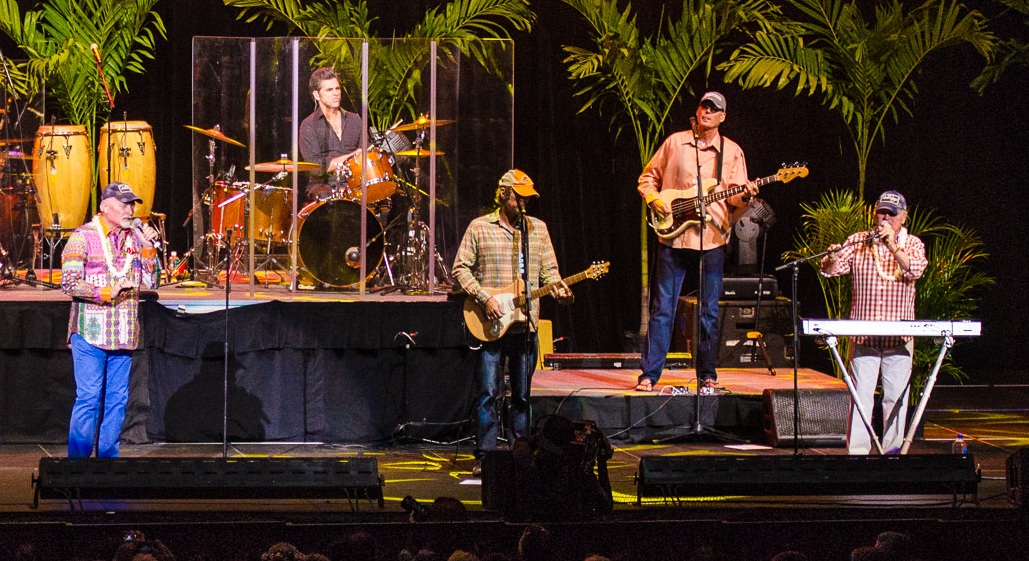 Surfin' Safari came out in 1962, and though two of the original members have sadly passed away, Mike Love has kept the band going ever since. The group have so many iconic hits it isn't hard to pack a setlist with bangers, from I Get Around to the mass sing-along-prone Kokomo. Perfect hire for a beach wedding.
Frankie Vallie and the Four Seasons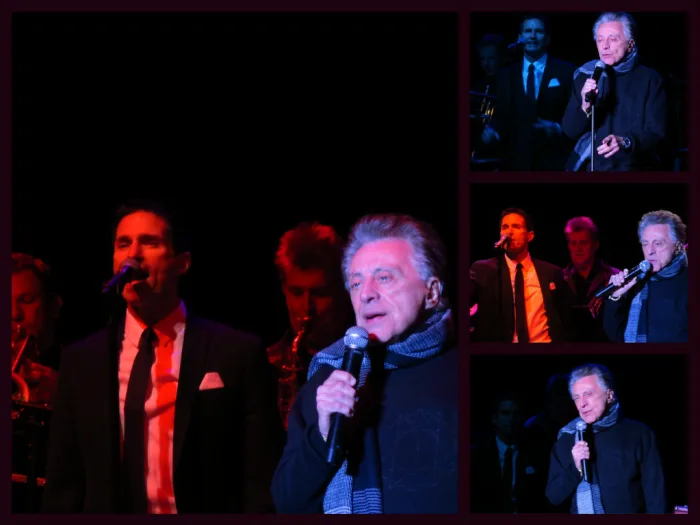 Credit: fish via Flickr
Though Vallie is the only core member of the project still performing, it is his name on the sign. Do-wop might not be as popular as it once was, but that doesn't detract from the astonishing success Frankie's Fantastic Four found. 71 of their songs charted, and seven reached number one, including Can't Take My Eyes Off Of You.
Patti LaBelle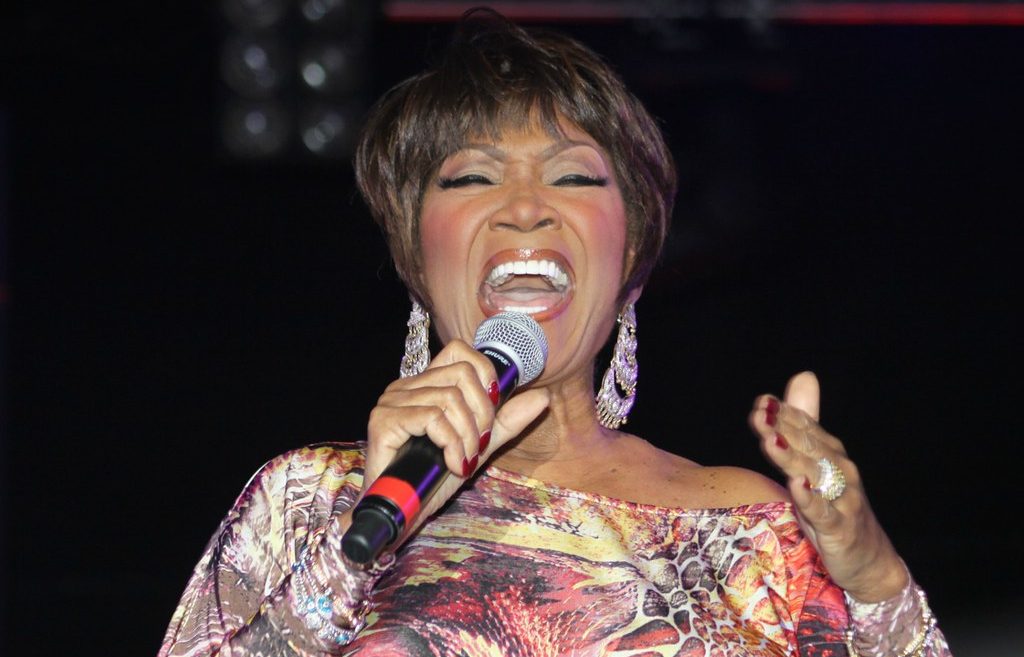 Credit: Sandra Alphonse via Flickr
LaBelle holds the honour of being the first woman of colour on the cover of Rolling Stones magazine. Between her two 60s albums with the Bluebells and her 70s rebrand to LaBelle and a huge solo career, this Grammy-winning artist has done it all. Her hits like Lady Marmalade and On My Own are still guaranteed crowd-pleasers.
The Zombies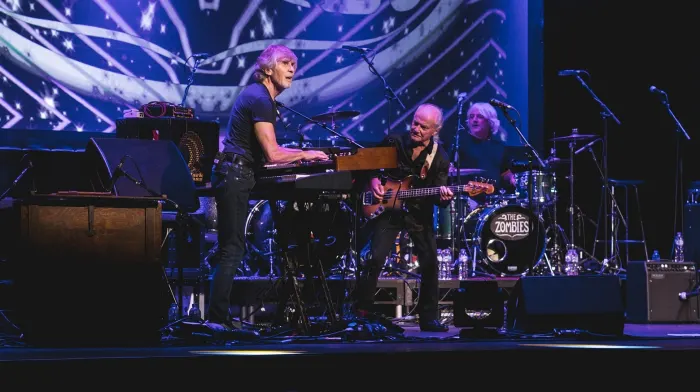 Credit: Ralph_PH via Wikimedia Commons
Though the original members separated in 1967, many went on to lead successful solo careers, and have since begun touring as a unit once more. Rod Argent's project, simply named Argent, gave the world songs like Hold Your Head Up, while Colin Bluestone would release the hit What Becomes of the Broken Hearted.
Santana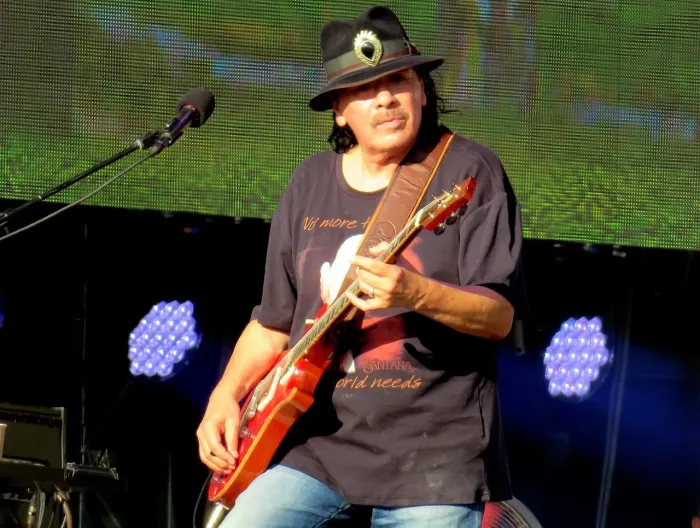 Credit: Eddie Janssens via Wikimedia Commons
The San Francisco rock group led by Carlos Santana were known for their smooth, Latin-inspired rhythmic rock. Carlos continued touring on his own after the band split, still holding onto the name Santana and would win 10 Grammys throughout his career. He currently calls Las Vegas home, where he can frequently be seen performing.
The Monkees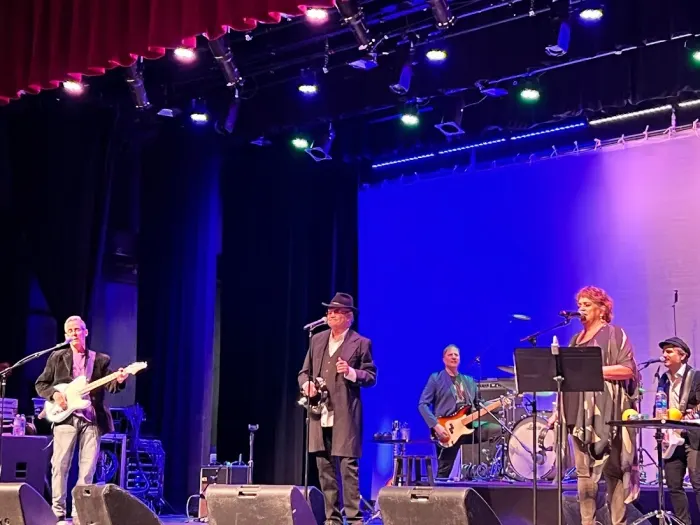 Credit: Druss379 via Wikimedia Commons
The other fab four named after a creature, The Monkees originally formed for a TV show that would form the basis of their musical career. The series was cancelled after two years, but they continued producing catchy pop-rock ballads like Daydream Believer, and I'm A Believer, made famous by the Shrek soundtrack.
Gary Puckett and the Union Gap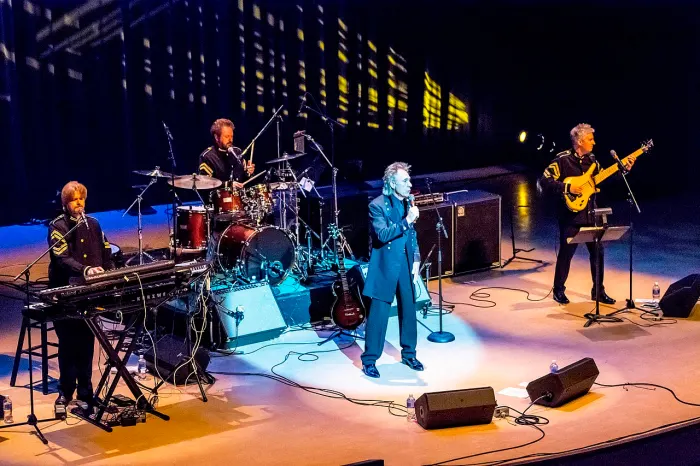 Credit: David Bailieul via Wikimedia Commons
Gary Puckett's upbeat, retro and radio-friendly love songs had elements of big band and swing. Tracks like Young Girl, Lady Willpower, and This Girl Is a Woman Now earned them six golden-selling records, and an opportunity to play at the White House for the British Monarchy. He tours alone these days, sans the Union Gap.
The Four Tops
Credit: Ron Kroon via Wikimedia Commons
Though only one of the original four members is still alive, the tops have never stopped spinning. Their infectious vocal-led ballads and glamorous production helped hits like Reach Out, I'll Be There and Standing in the Shadows of Love top the charts. Duke Fakir still leads the band in performance, just like all those years ago.
Bob Dylan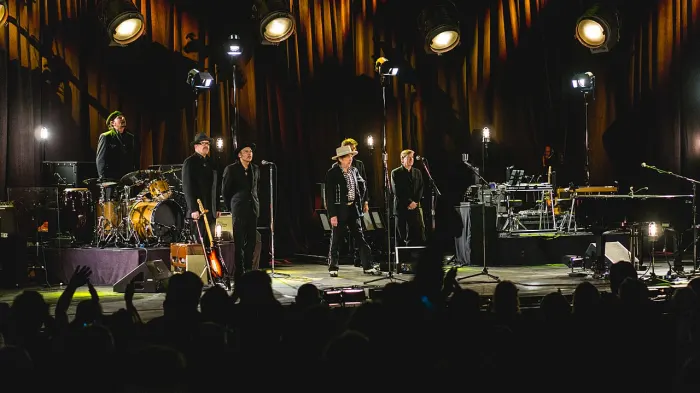 Credit: Ralph_PH via Wikimedia Commons
Dylan likely needs no introduction, being one of the most famous names in American folk rock history. He has written over 500 songs in his career, many for other artists and many end up covered by other artists anyway! He's performed under several different names over the years, but you all know what to expect from a Dylan concert.
Judy Collins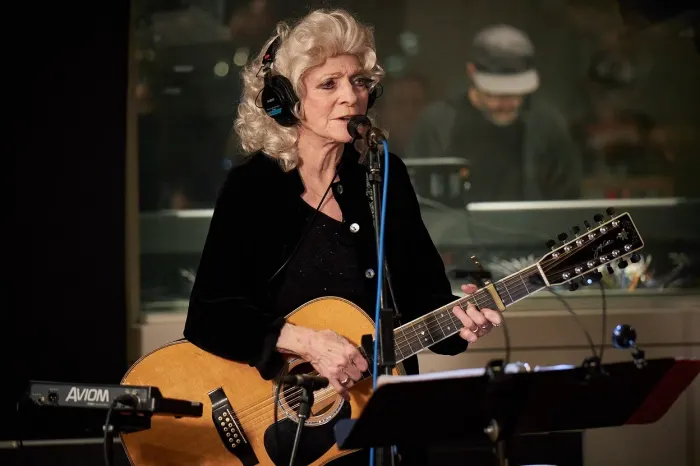 Credit: WFUV Public Radio via Wikimedia Commons
Collins is one of those artists who gets under your skin, both because they know how to write an infectious chorus, and because she's so darn talented. She went from a child prodigy on the piano to one of the most prolific country singer-songwriters of the past 50 years. She's a favourite of country superstar Dolly Parton
Deep Purple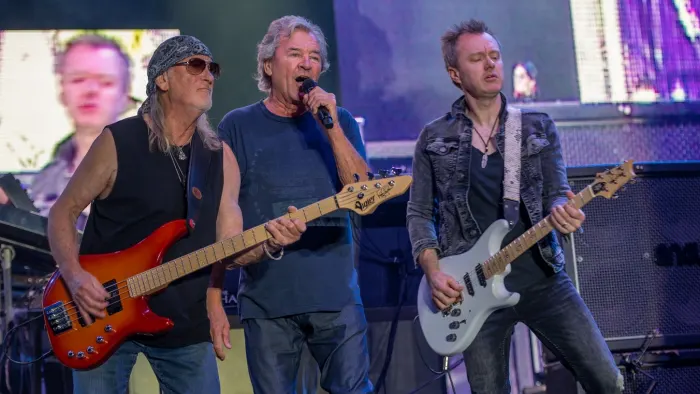 Credit: Stephan Brendig via Wikimedia Commons
Despite breaking up in 1976 over internal conflict by band members, they reunited in the 80s and have held strong ever since. Their moody and riff-heavy rock sound has created some of the most iconic riffs and solos of all time. Smoke on the Water is every guitarist's first song, and no matter when they start learning they can still catch it live!
The Who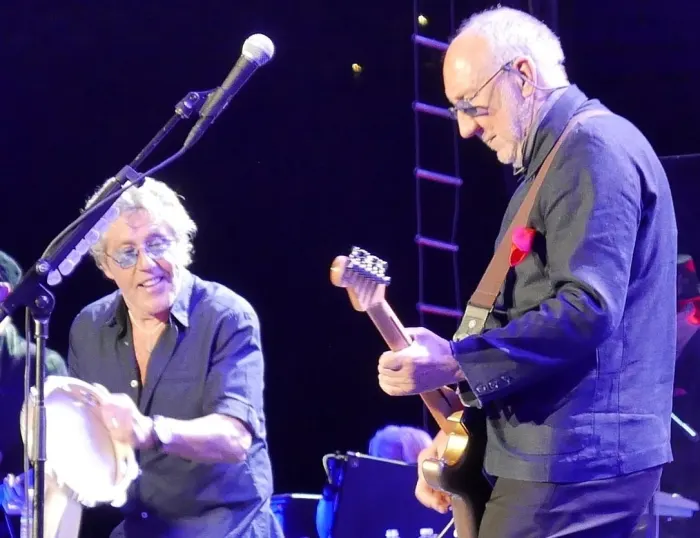 Credit: David Baker via Wikimedia Commons
Another British invasion band whose campaign is ongoing. The Who found a niche in a more abstract kind of rock than other popular bands at the time, whose songwriting was extremely pop-driven. Baba O'Riley and Pinball Wizard are both legendary radio-friendly rock tracks, but The Who's sound had some prog spice.
The Association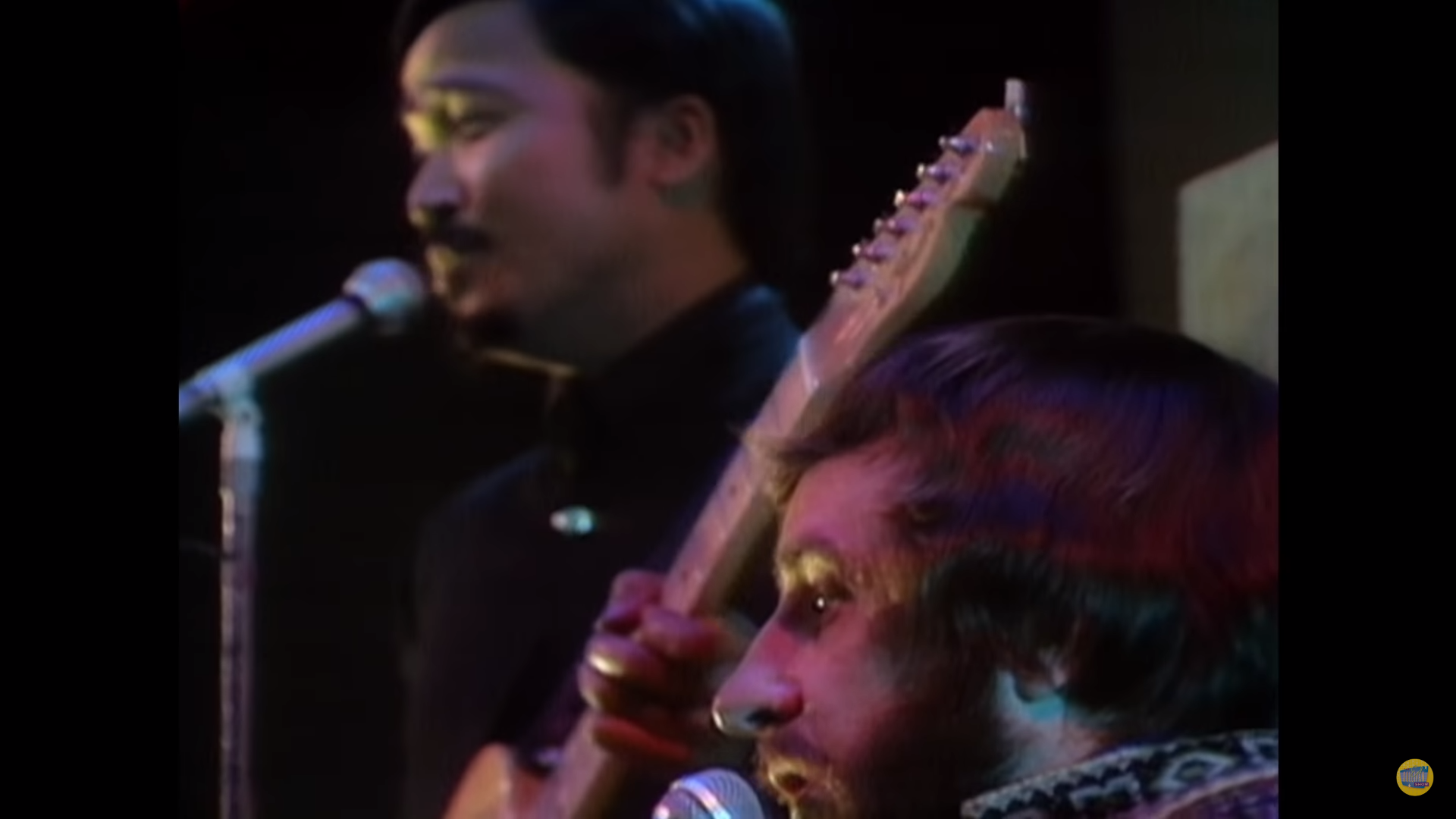 Credit: The Ed Sullivan Show via Youtube
The Association were a pop-rock group with a focus on intricate vocal harmonies and dense melodic textures. The band grew out of a jam session in Hawaii, between the stationed soldier Jules Alexander met salesman Terry Kirkman. They have a laundry list of added and removed names since then, but The Association is still very much in business.
The Turtles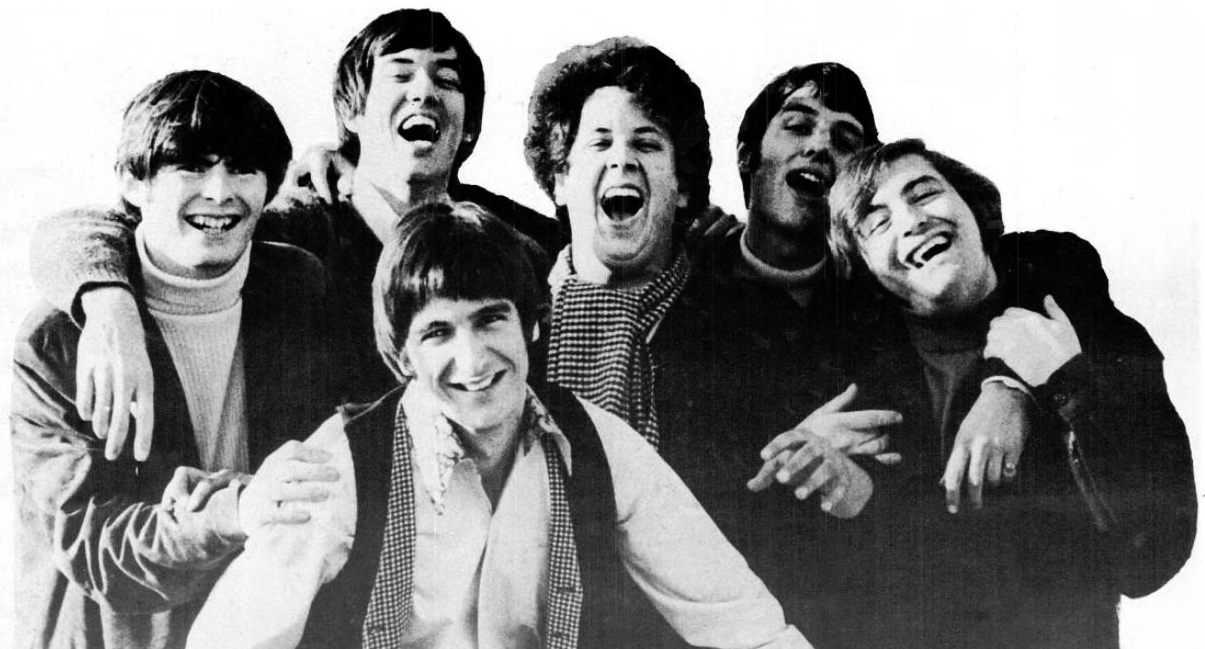 Credit: White Whale via Wikimedia Commons
The Turtles formed at the midpoint of the decade, and it only took them a few years to find decent commercial success. They struck a similar chord to The Beatles, with cheerful and cheeky lyrics about love that keep everything PG-friendly. They still pack the crowds with killer hits like Elmore, It Ain't Me Babe and You Showed Me.
Little Anthony
Credit: J&R Music World via Flickr
Still performing with his band The Imperials, Jeremy Anthony's smooth rhythm and blues stylings are just as toe-tapping as they ever were. There was a brief schism around the turn of the millennium that resulted in a breakup, but it wasn't long before they were back on the road with hits like Tears on My Pillow and Goin' Out of My Head.
The Cowsills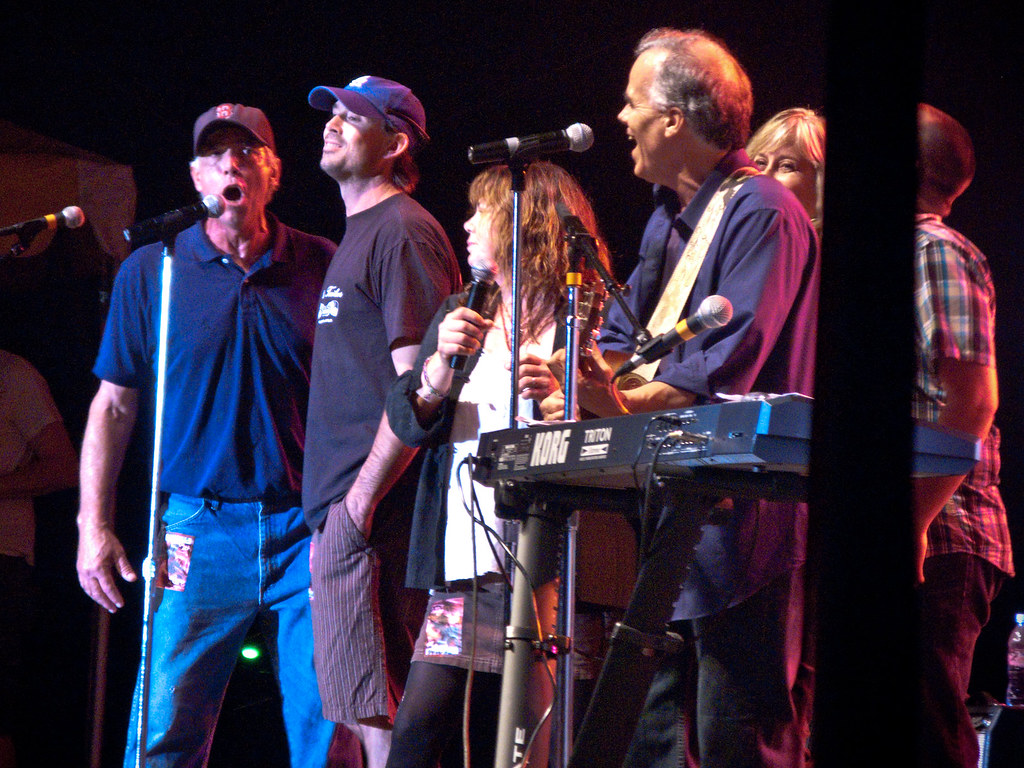 Credit: Louise Palanker via Flickr
Family bands were a big trend in the 60s, and although that means the break-ups make Christmas uncomfortable, The Cowsills have kept it together. There were several inappropriate spats in the group, including Bill getting fired by his father and tensions over poor record sales between the siblings. Bob, Paul and Susan are the current active members,
Tom Jones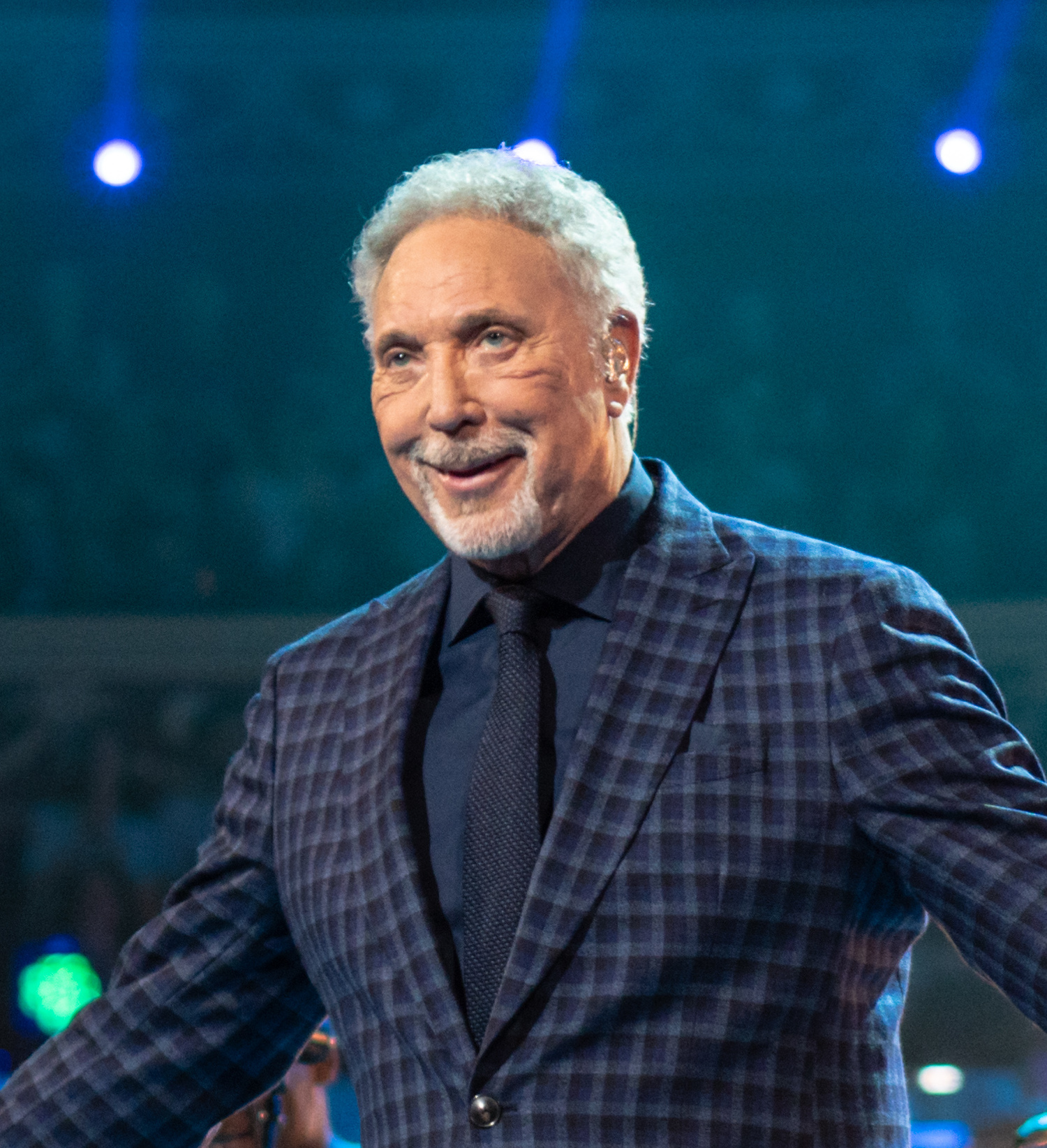 Credit: Ralph_PH via Wikimedia Commons
The Welsh superstar sex-bomb has kept himself busy for well over half a decade now. Jones can be seen across TV talent show panels, strutting his stuff and belting his pipes like he hasn't aged a day since 53. He's still releasing songs and topping charts, making his age-appropriate groupies swoon while he bellows out his baritone.
Supertramp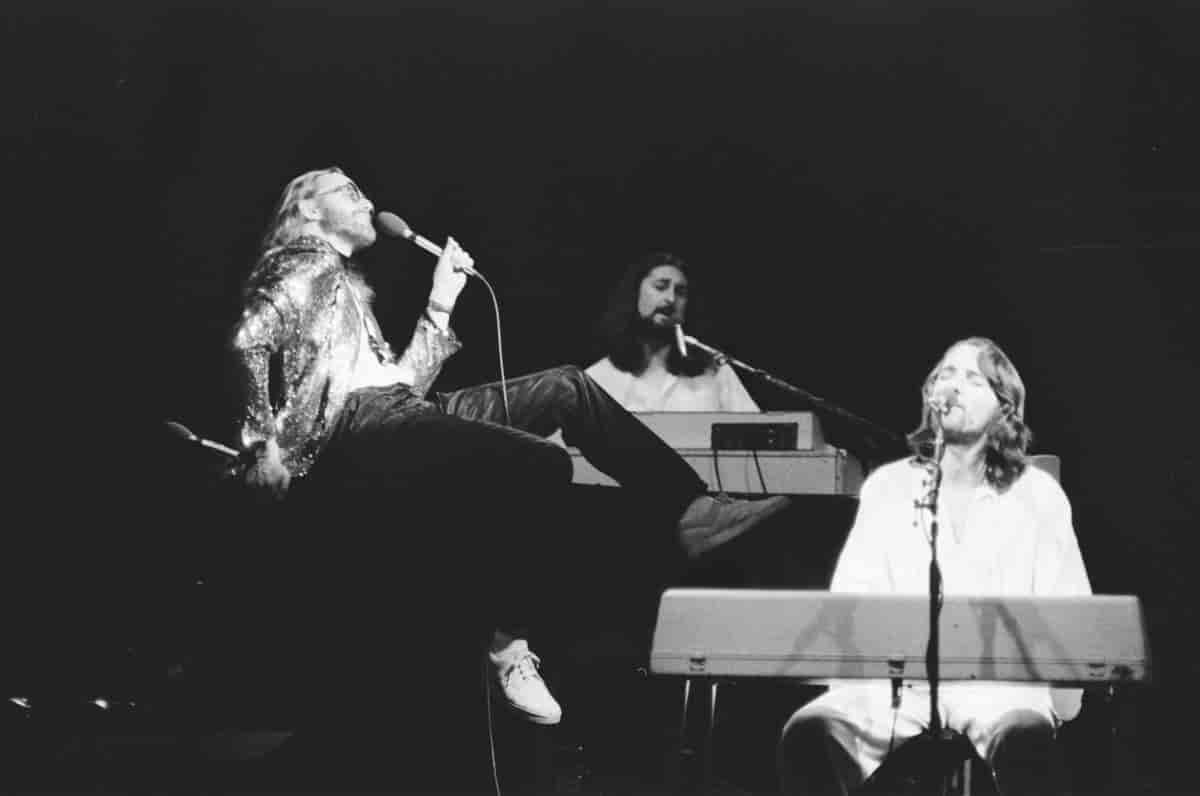 Credit: Av Kåre Eide via Wikimedia Commons
English rock band Supertramp were a breath of fresh air with their deep and often spiritual lyrics. It's a shame Rodger Hodson couldn't muster his poet's soul to come up with a better band name, but he has kept up the bulk of the group's live work in recent years. They have a scheduled one-off goodbye show set to take place in Lyon, France.
Archie Shepp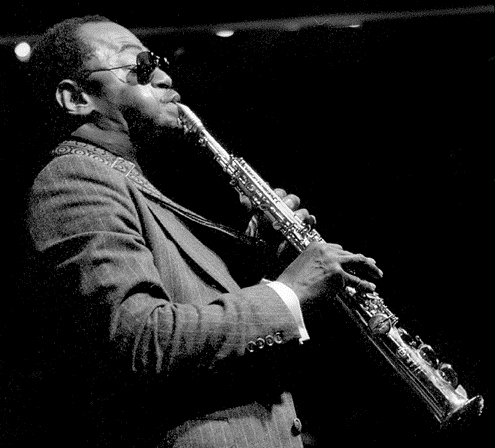 Credit: Brian McMillen via Wikimedia Commons
Shepp is very much a true jazzman. He's played his sax with and inspired some of the biggest names the genre has ever seen, like Miles Davis and John Coltrane. He's also been an activist and educator since his early years, gifting his knowledge of Latin, folk, and avant-garde styles to the jazz cats of the future.
The Hollies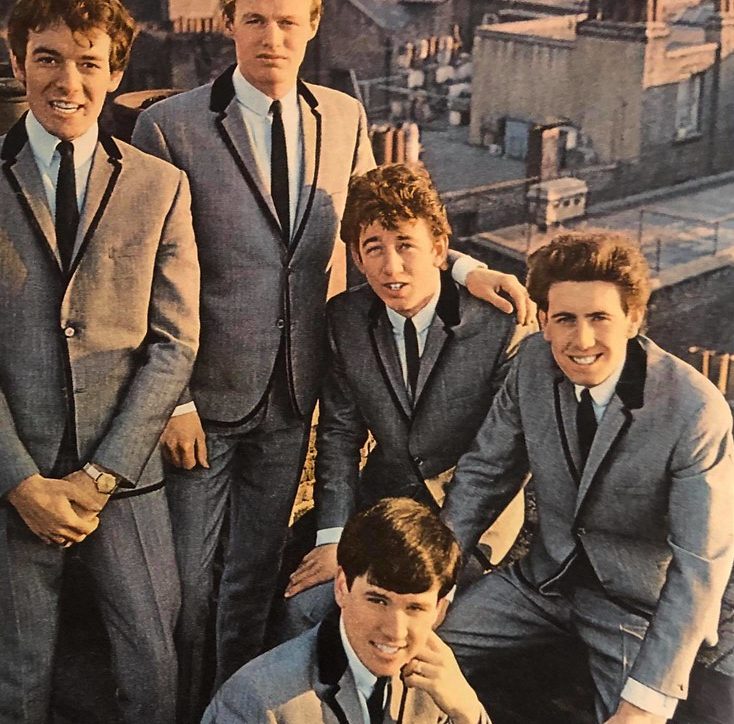 Credit: Bradford Timeline via Flickr
One of the 60s most overlooked Brit-pop groups has to be The Hollies. While three-part harmonies were nothing new, particularly in Brit-pop, songs like Evolution and Yes I Will show their commitment to taking the sound somewhere new. They gained a pretty huge following in their home country but were woefully underappreciated in the States.
Willie Nelson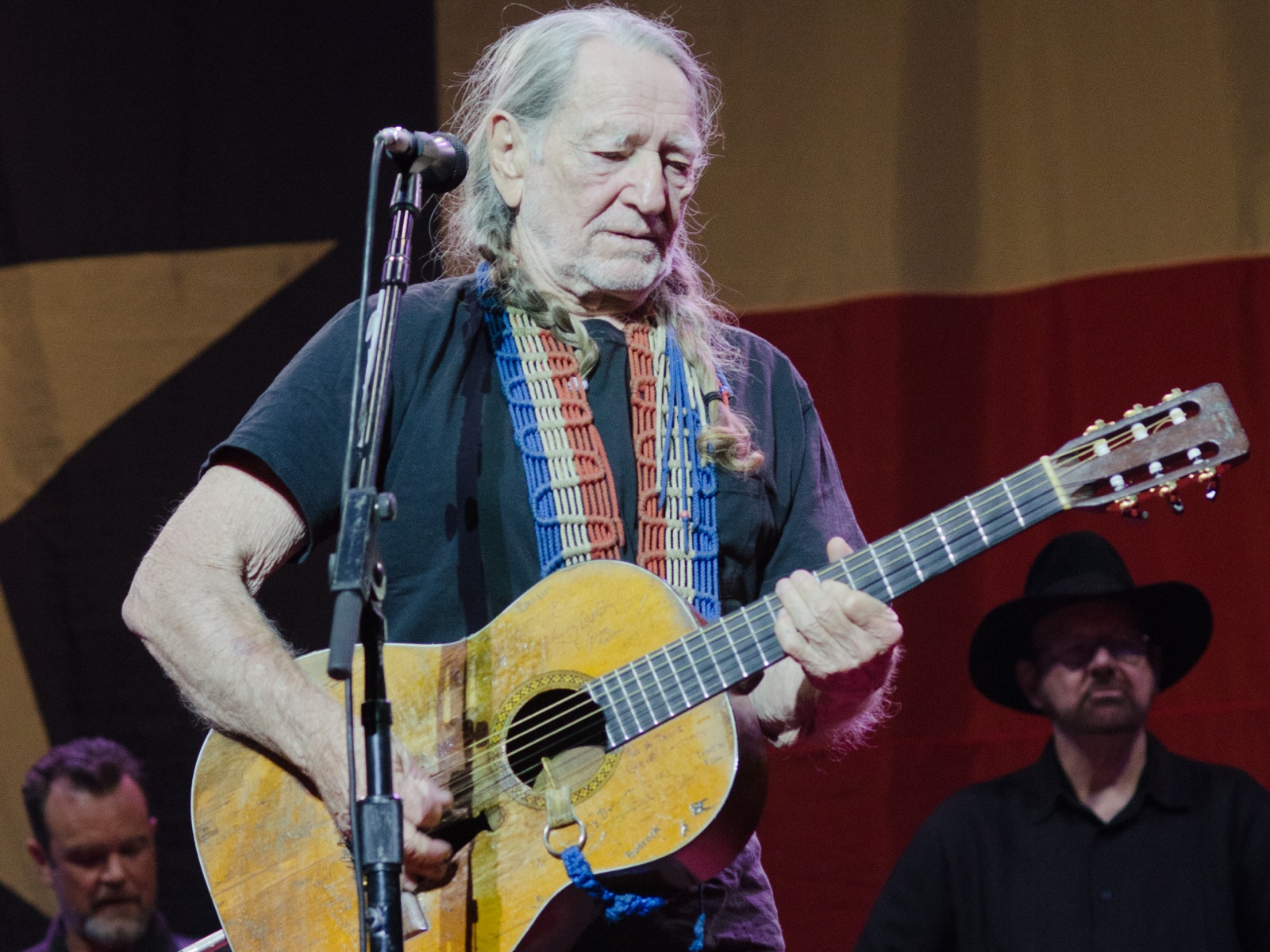 Credit: joshbg2k via Wikimedia Commons
Willie Nelson has saved the country more than once, and he remains active on retainer in case he has to do it all over again. The Nashville sound had pretty much taken over the radio waves, and Nelson led a revolution with his outlaw brand of country, with no rules and much less polish. Provided the IRS get off his ass, he performs pretty regularly.
Dionne Warwick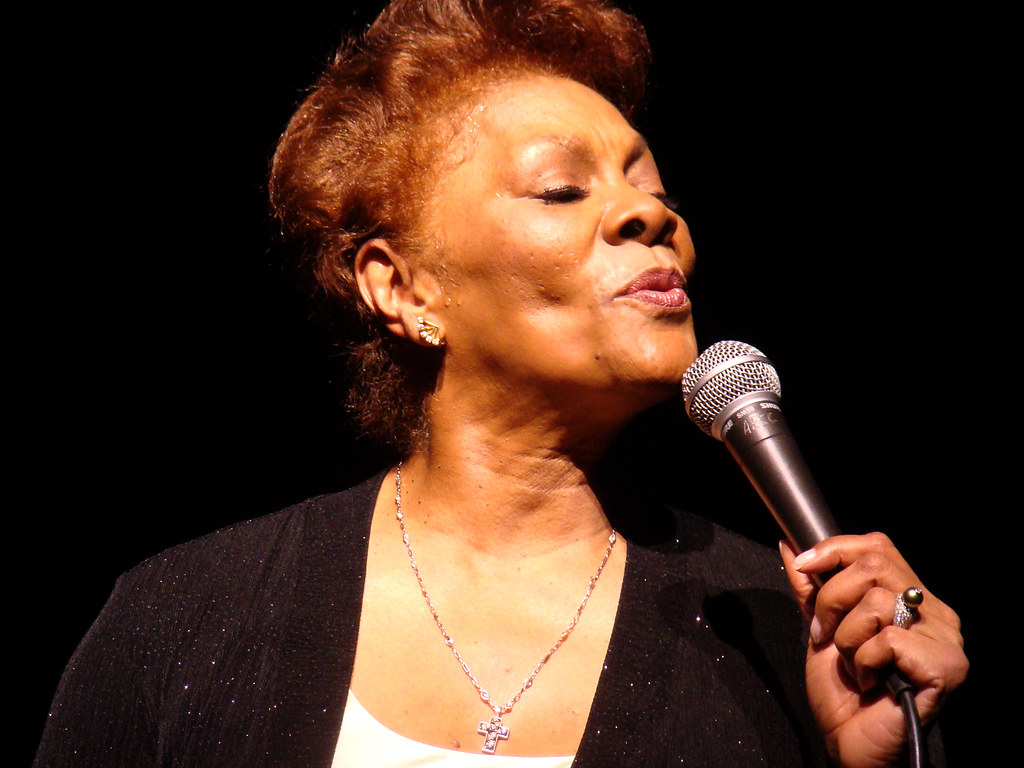 Credit: istolethetv via Wikimedia Commons
Warwick's career goes back to 1955, so she was already rubbing shoulders with the greats by the time the 60s came knocking. She was one of the top 40 biggest hitmakers from the start of her career to the end of the '90s, with hits like That's What Friends Are For, Heartbreaker, and Say A Little Prayer For You still appearing on Best of the Decades lists.
Paul McCartney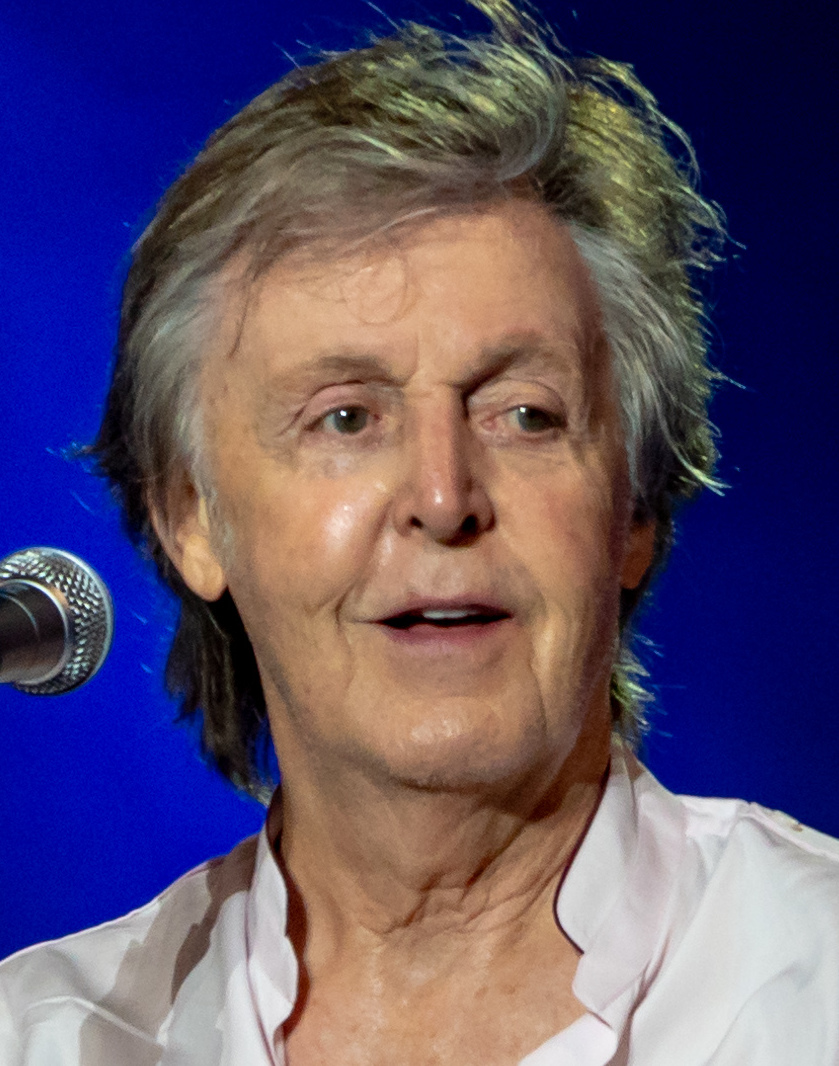 Credit: Raph_PH via Wikimedia Commons
As one of the two remaining Beatles and the most popular and well-loved one at that, McCartney has seen success in most of his endeavours. He's done everything from music, business, and philanthropy to being a general showbiz personality, all to rapturous applause. He tours the entire world pretty regularly, so he's a common Beatle to spot.
Yoko Ono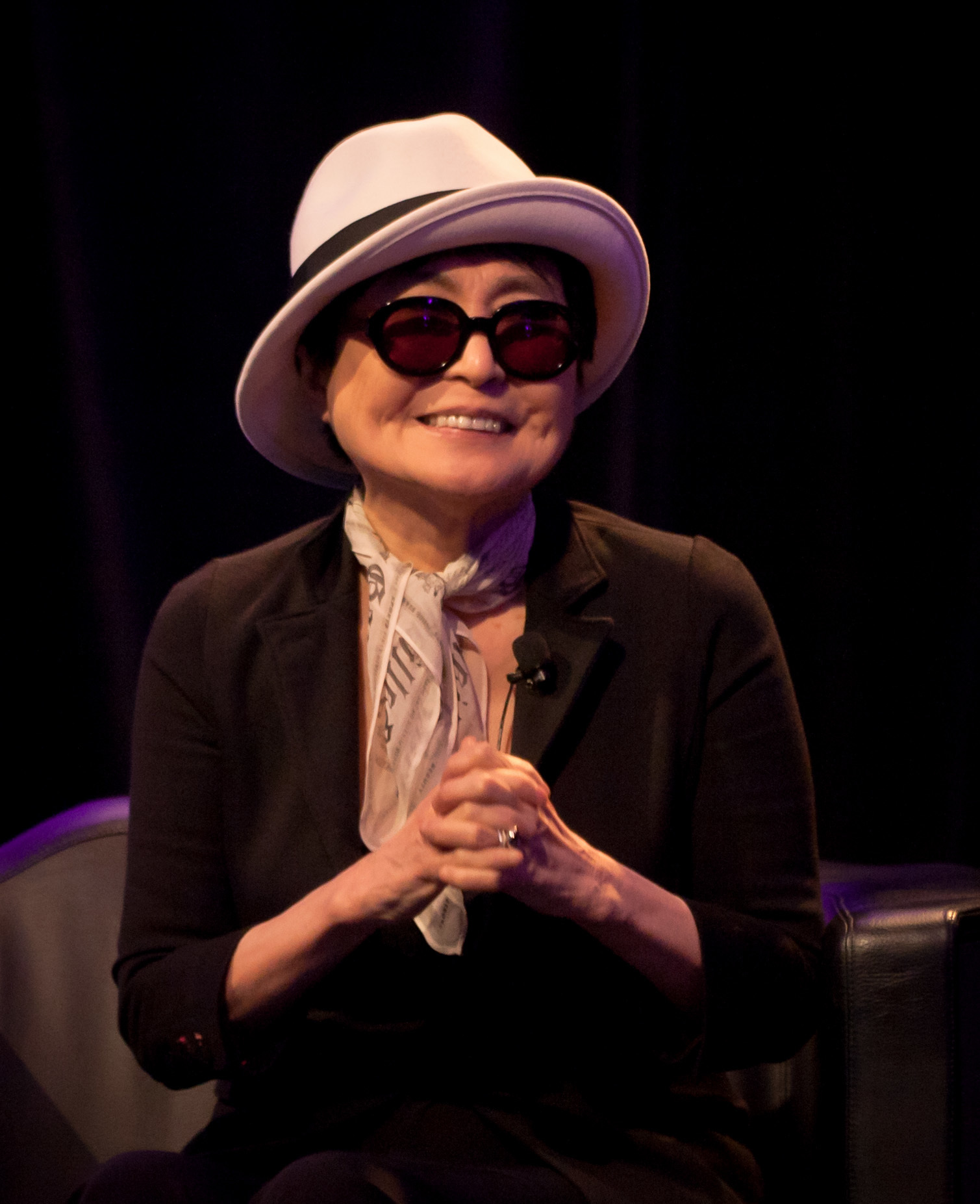 Credit: Earl J McGehee via Wikimedia Commons
Although many deride Ono for latching onto Lennon's fame, it's hard to keep a low dating profile when you're so prolific and photographed everywhere you go. Her multimedia work in the arts stands on its own, even when Lennon himself was involved. She has a voice as an artist and is still striving to make sure her message is heard.
Buddy Guy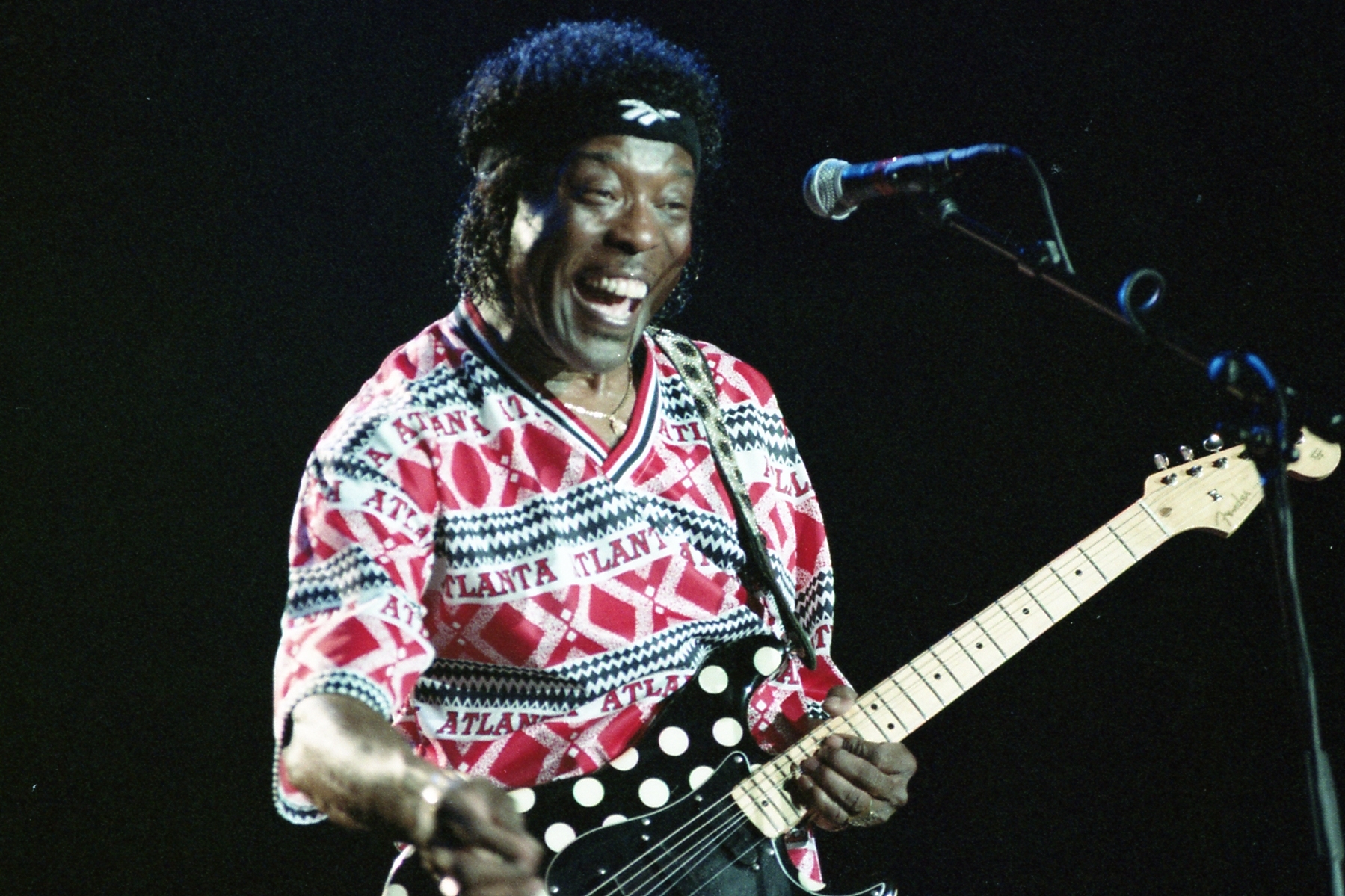 Credit: Robbie Drexhage via Wikimedia Commons
Guy's blues playing is pretty much the holy grail for budding jazz guitarists. He inspired the likes of Hendrix, Clapton, Jimmy Page and John Mayer, and is still showing them all how it's done. His accolades don't stop there, as he's racked up pretty much every award a musician can. Truly a living, and still touring legend.
The Rolling Stones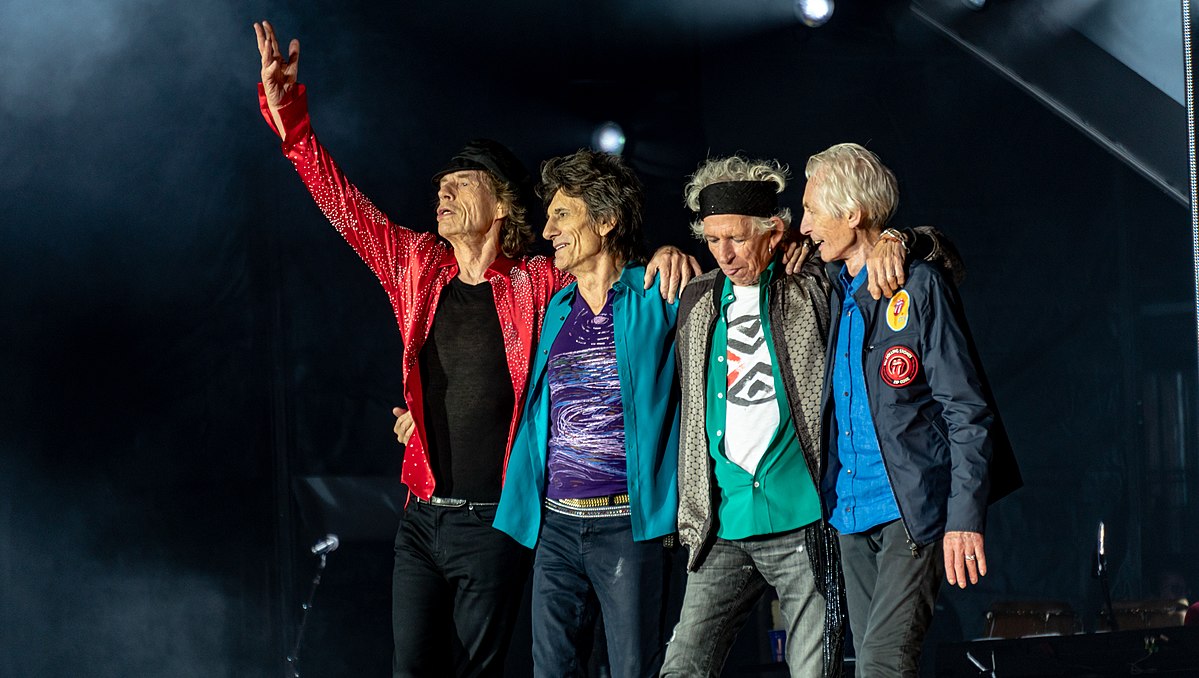 Credit: Raph_PH via Wikimedia Commons
Formed in London in 1962, The Rolling Stones quickly set about conquering the world of rock and roll. They began by playing covers of popular Brit-pop bands, but it didn't take long before the boy's exceptional songwriting talent became the driving focus. Their sound has changed over the years, making a Stones concert a trip through the decades.
Barbara Streisand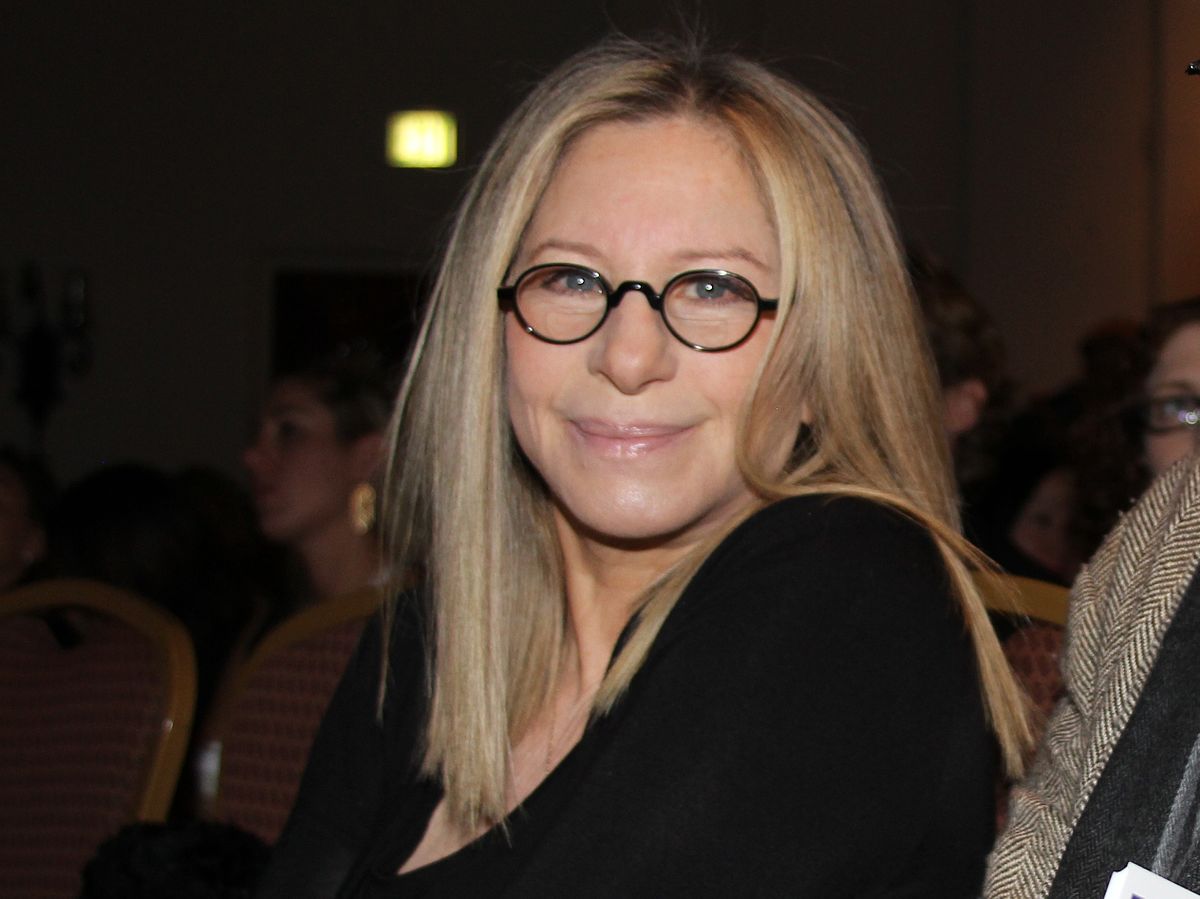 Credit: lifescript via Wikimedia Commons
Now in her 80s, Streisand would be well within her rights to coast off the glory of her EGOT collection. Instead, she still dazzles with her incredible vocal talent night after night, having been doing so since 1963. From her movies to her stage career, Streisand is a constant over-achiever with five number-one singles under her belt.
Bobby Rush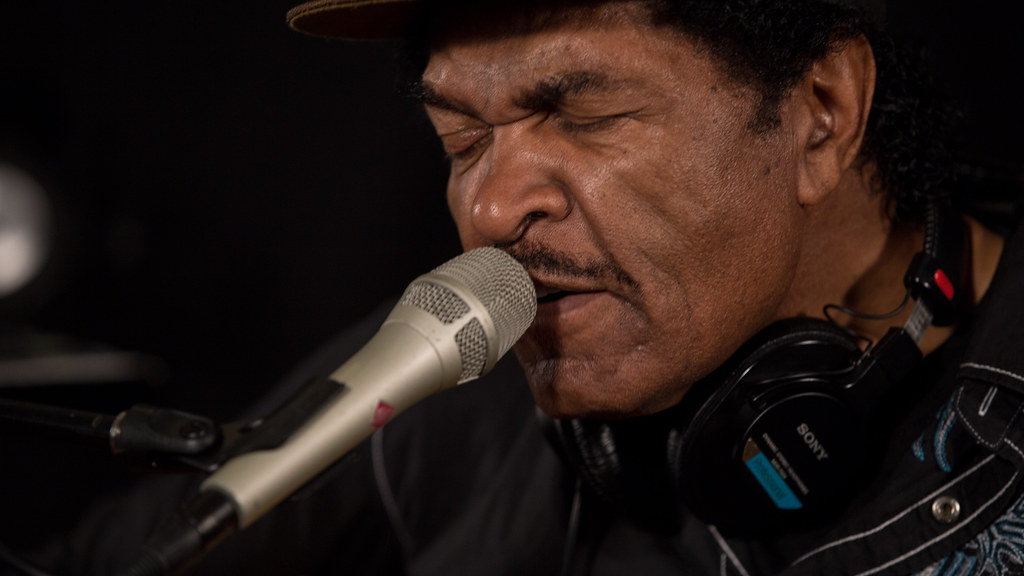 Credit: WFUV via Flickr
It may have taken Rush until his 80s to win his first Grammy, but he's been hard at work throughout his career in a way few other blues men have. He grew up poor in Louisiana and had to build his instruments out of syrup cans and broom wires. As a teen, he wore a fake moustache and played in juke joints!
Dion DiMuci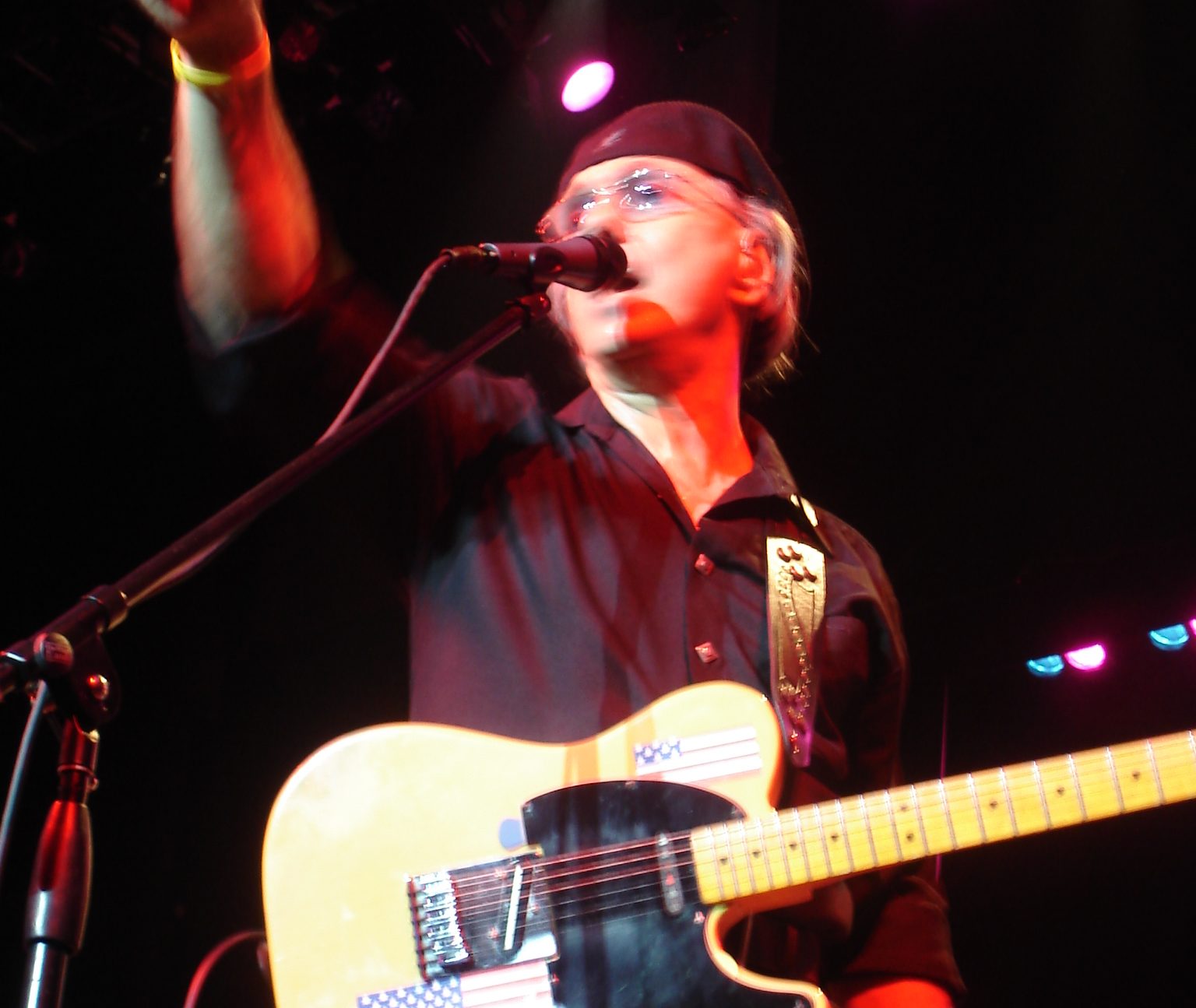 Credit: Ed Kaz via Wikimedia Commons
Born in the Bronx in 1939, he released his first single Donna The Prima Donna in 1963. In his work he became a do-wop icon, mastering those catchy back-and-forth harmonies that make an essential hit. He's also been a studio musician for some huge names since the 60s, like Ella Fitzgerald and Tony Bennet.
Nana Mouskouri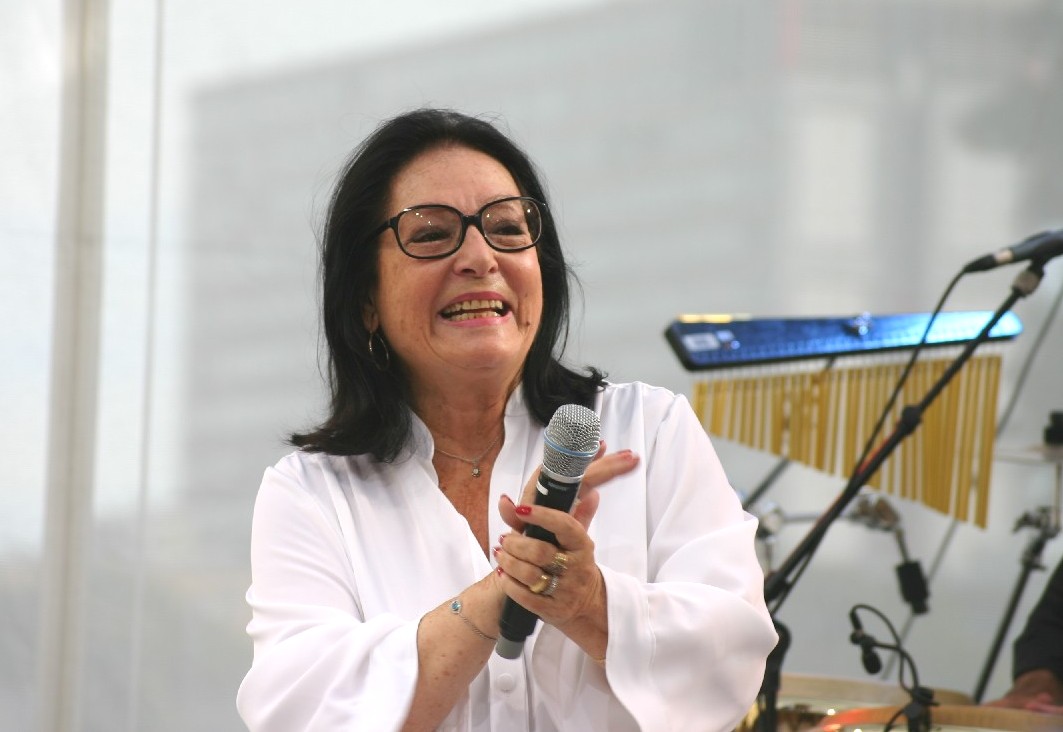 Credit: SpreeTom via Wikimedia Commons
Mouskouri is a Greek singer, songwriter and political activist. Due to financial struggles in her family, she was chosen over her sister to study music. Thanks to a rare vocal chord condition, she was able to sing in husky tones from a young age, which gave her a truly mesmerizing sound. From her Eurovision entry and beyond, Mouskori is a powerhouse performer.
Dolly Parton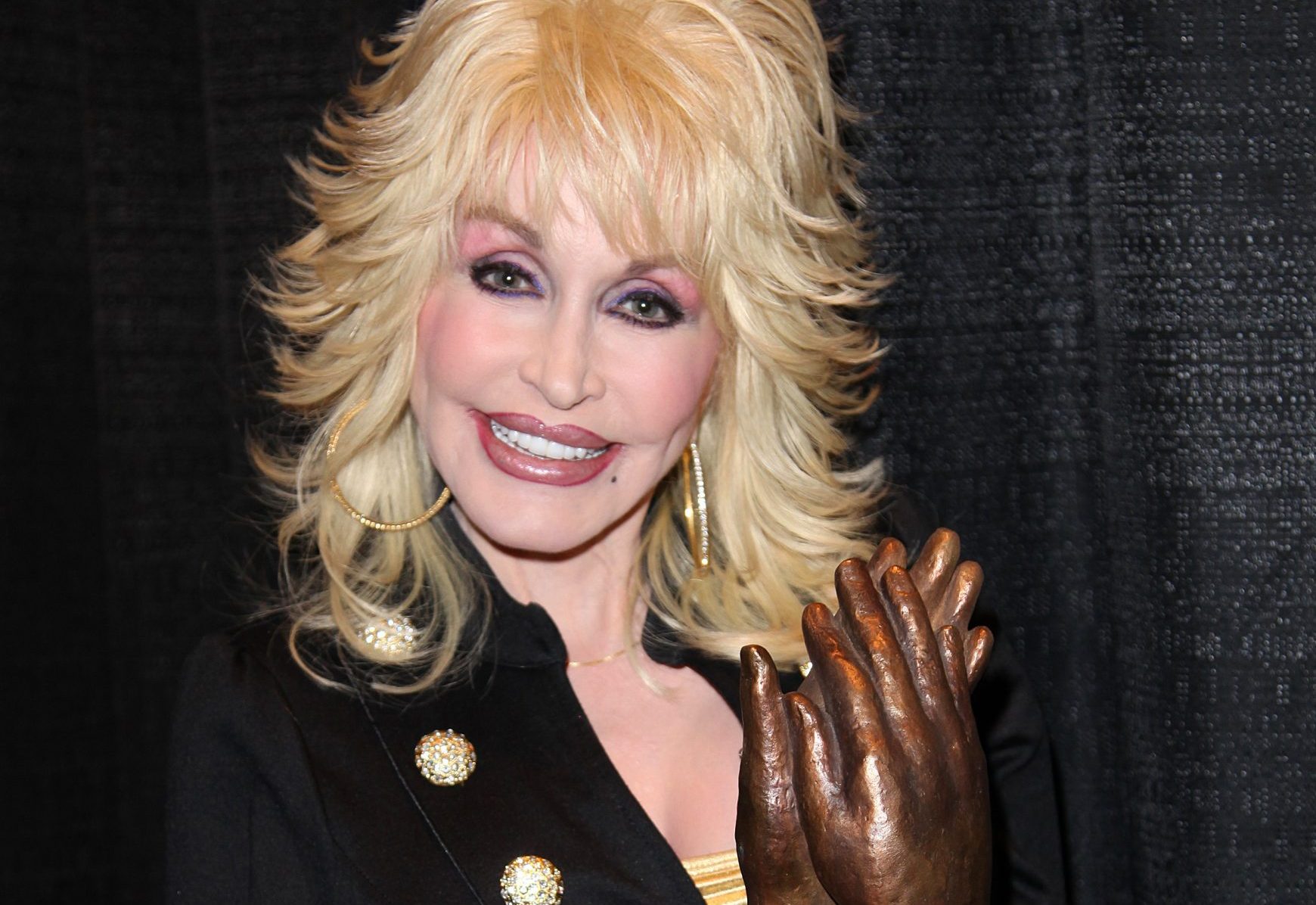 Credit: Curtis Hilbun via Flickr
The Queen of the country and mother to an entire generation of LGBTQ+ fans, Parton is a living icon. Her discography speaks for itself, with a heavy Nashville sound influencing her many number-one hits. Now in her late 70s, she shows no signs of slowing down and is still headlining festivals and touring plenty.
Tommy James and the Shondells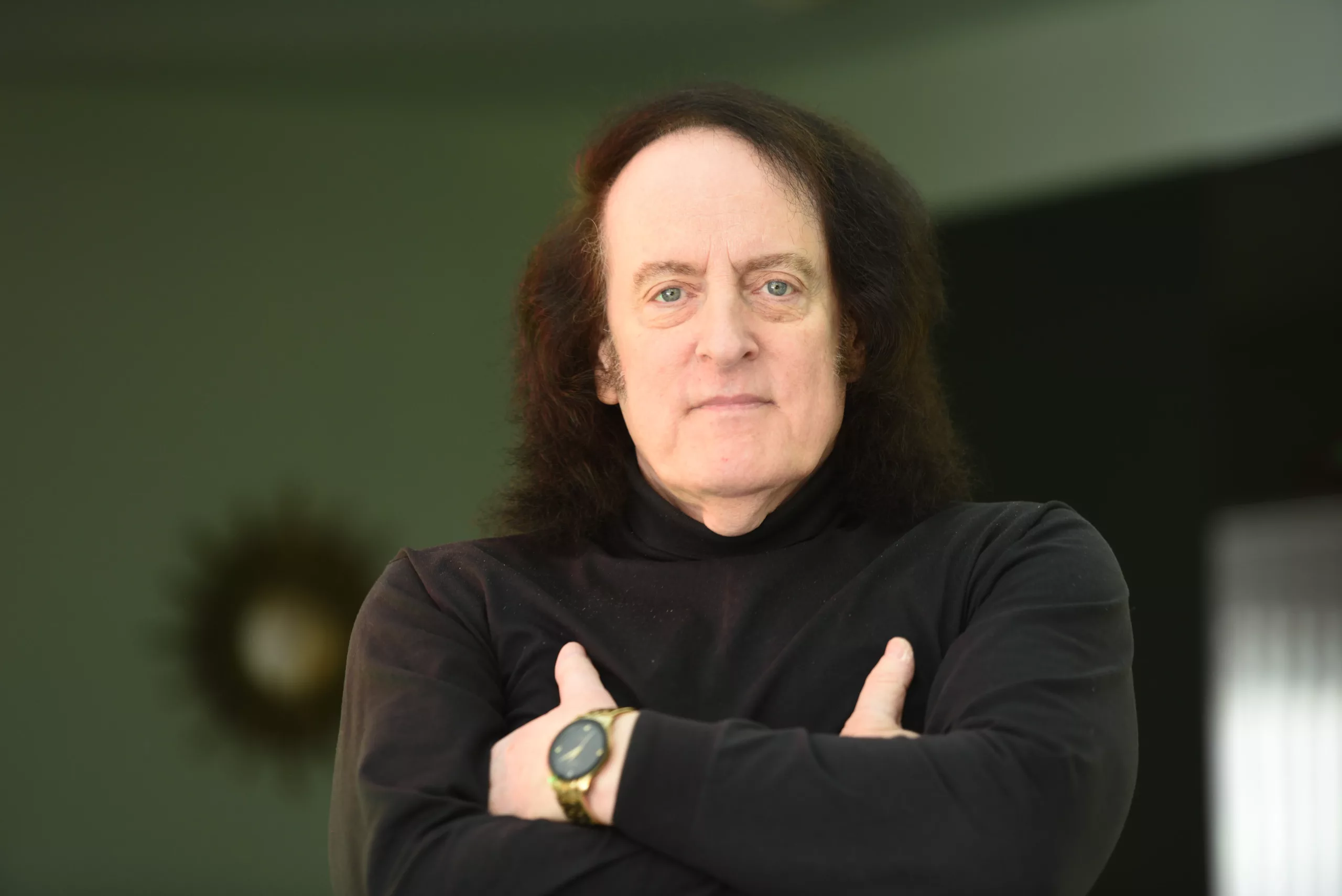 James and the Shondells only had two number-one singles throughout their career, but what knockout tracks they are. Crimson and Clover is a love song with a psychedelic 60s twang, with some hyper-melodic songwriting and instrumentation. Their other hit, Hanky Panky, was as dance hall rock and roll as it comes.
Donny Osmond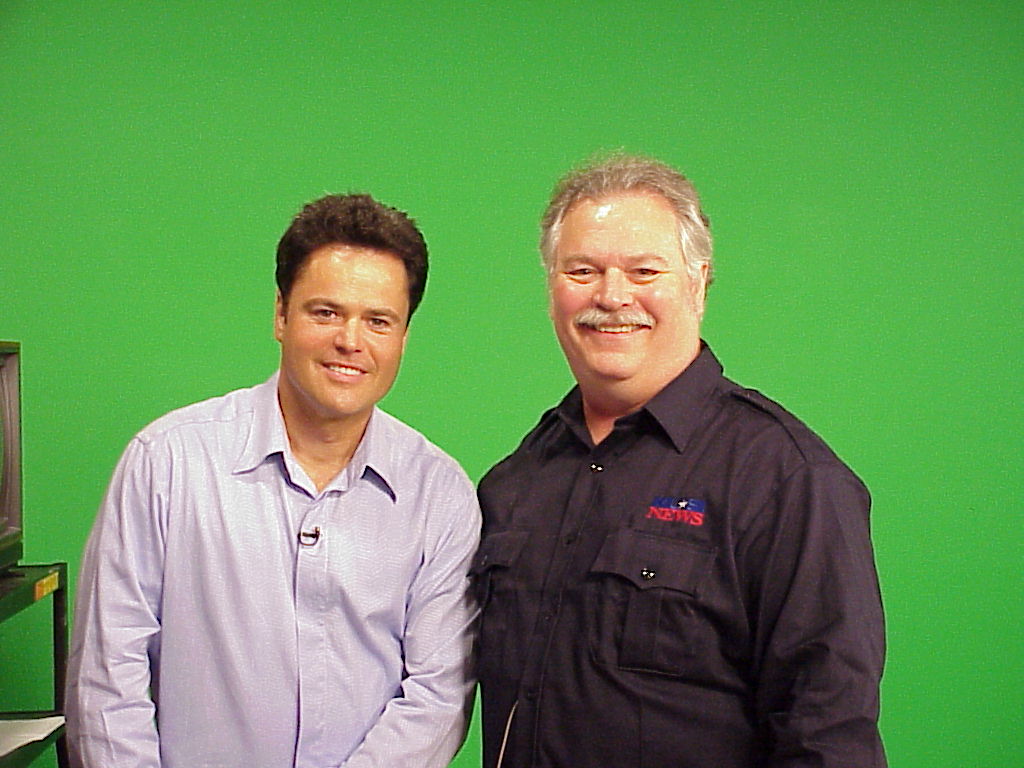 Credit: Phil Konstantin via Flickr
As a teen idol with the Osmond Family band, Donny's trademark shining smile and booming voice have been an American mainstay for decades. His solo career took him to much greater heights, as his obvious charisma was given centre stage in TV projects, and of course his songs. You could get row Z tickets and still see those teeth.
Lynyrd Skynyrd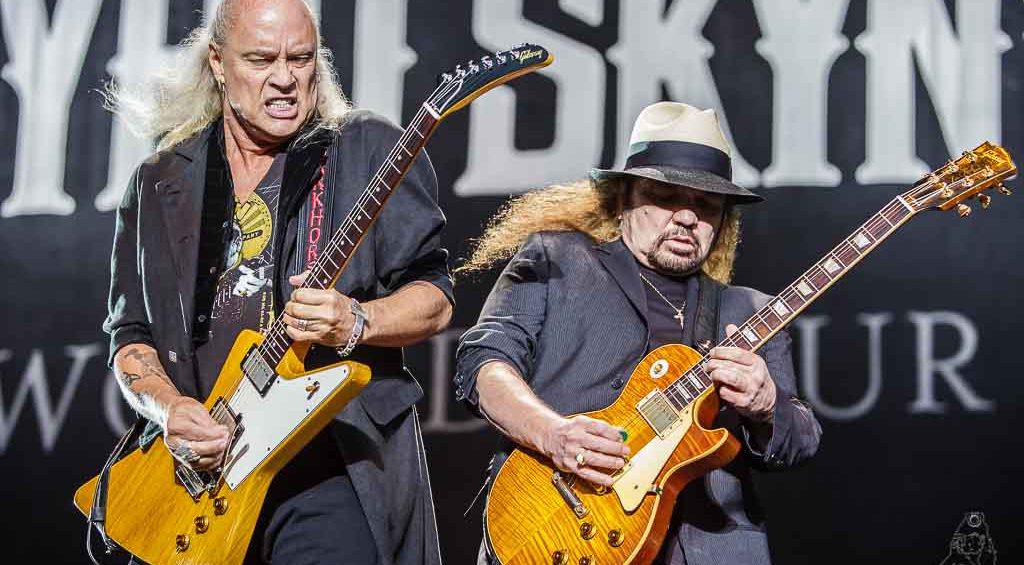 Credit: Dena Flows via Flickr
Every guitarist alive lives in fear of being called on to play Free Bird, and it's all Skynyrd's fault. The Jacksonville rockers are renowned for their long, intricate and soaring guitar solos, but their softer stuff is just as famous. Sweet Home Alabama has become an unofficial state anthem, as has Swamp music, but for Florida.
The Fortunes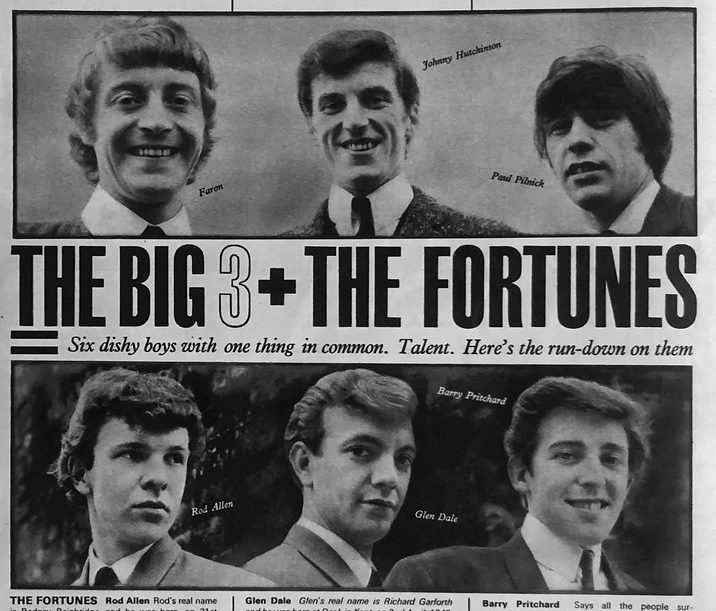 Credit: Bradford Timeline via Flickr
The Fortunes formed in Birmingham, England, and enjoyed great success in the UK before cracking the international market. Their song You've Got Your Troubles shot them across the Atlantic, and they brought their Beatles-inspired melody-beat with them. They kept things simple and sweet, and it's kept them going this far.
The Fourmost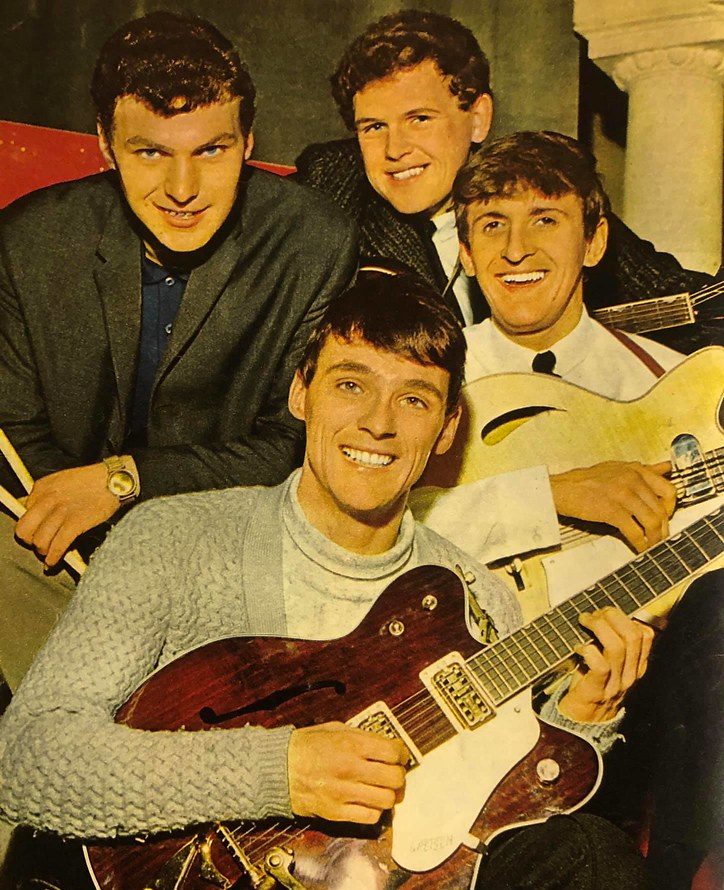 Credit: Bradford Timeline via Flickr
The Fourmost suffered a little more from Beatles comparisons than their contemporaries. The influence is certainly there, and they are from Liverpool which is a kiss of death for any band of four goofy guys trying to write radio-friendly pop. By and large, however, The Fourmost's music was a little more complex than your standard Mersey beat band!