I had my 21rst birthday, and I had my 22nd.
Advertisement
-
Did I go out and get hammered? No. (I know you're wrinkling your forehead and thinking "what a prude, that's what everyone in their 20's should do on their birthday") Why, you might ask? Because honestly, what's the point?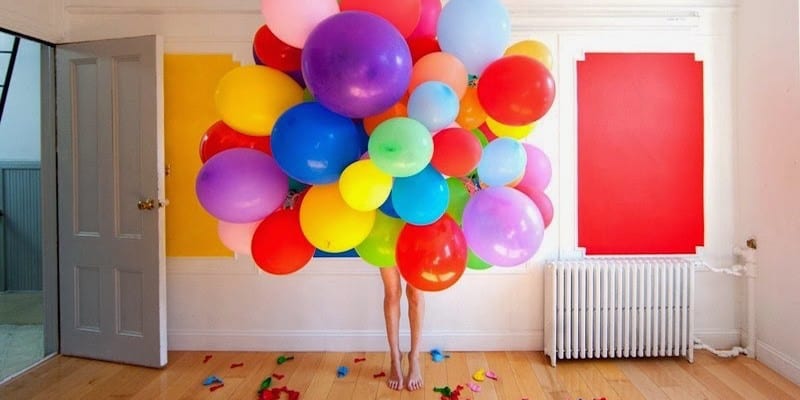 Now, it's my turn to ask you why. Why is it that every celebration we have needs to involved getting totally smashed, ending the night by making spectacles of ourselves? Why should we celebrate promotions, accomplishments, and another year alive by poisoning our bodies with alcohol? I mean, even the concept of getting drunk doesn't make much sense. You drink a crap ton of calories, take away your ability to think rationally, numb your senses then wake up and feel like you died five different ways. Why is this our idea of celebrating?
I'm sorry, I just don't see the fun in that. Sure, I like to let loose. On a beach in a tropical location under the sun. I like to relax, dance a little bit, go on a wild adventure and wake up the next day ready to do it all again. I like to look back and remember how I celebrated.
So, if you are wondering how to have a good time without getting hammered, here are 9 ways to wake up without the hangover!
Advertisement
1. Fly somewhere far away.
Going to a new place is always exciting and what better time to book a flight than on your birthday? Instead of poisoning your liver why not try exploring a new area? Invite a bunch of friends or family members and check out a new city. Chances are you will find things to do that you never expected and make a ton of memories doing so. It's always fun to explore with the ones you love and it keeps you on your toes. Book a flight to an exotic island and scuba dive, or go backpacking in the mountains and take in the beautiful scenery. Who doesn't like the sound of that?
-
2. Party in the park.
There are so many things to do when it comes to parks. State parks usually offer lots of scenery and places to gather large groups of people. Hire a band, bring some goofy games and invite everyone you want to be there.
You can also use this as an opportunity to hike some of their trails or do a little fishing. Many parks have beautiful scenery that is perfect for a photo session!
Also, if you haven't checked out a silent disco at a park, you are seriously missing out.
3. Go to the beach.
Go with a group, lay in the sun, body board when the waves are good and drink your weight in snow cones. Make sand castles, collect seashells and write your name in the sand. Afterward, hit the pier for some churros and rides.
Advertisement
4. Have a bonfire.
Pack all the ridiculous food that is associated with bonfires. S'mores, hot dogs, bacon and anything else that sounds appetizing. Go somewhere deep in the woods so you can blare your music and dance like fools all night long, ending the night with laughs, snuggled up with your partner.
5. Go camping.
Whether it's a backpacking trip or just driving out to a local campsite. Lay under the stars with your favorite people and soak up the beauty this earth has made available to us. If possible, try to camp somewhere with a waterfall or a lake so you can swim under the stars! If it's too cold for that, refer back to #4.
6. Visit family that lives out of town.
Especially those who live out of state! Chances are they know all the best places to eat and the best things to do, which takes all of research off of your shoulders. If it's a family member, or a friend you really miss, then it would make their day and yours to be together on your birthday. Even better, you don't have to pay for a hotel! Adventures are always better when shared with those we love.
7. Visit a nearby city.
This is great for those that want to go out of town but don't have the cash. You won't have to stay overnight and most likely you can catch a train or subway there, which is almost always cheaper than paying for gas. It's always fun to go on a spontaneous trip with friends and explore new shops, scenery, and entertainment. If it's a larger city try hitting up a show or concert, or check the website to see what activities are going on.
8. Go to a music festival.
Nothing beats losing yourself in the lyrics of your favorite songs with those who love them as much as you do. One of the best parts of going to a festival is getting ready! Go shopping or pull out your favorite outfit, curl your hair, put on that fancy perfume and rock out all night long.
Advertisement
9. Go to a theme park/sports event/museum.
This pretty much covers all the bases of what you could be into. Sports events are intense, loud and a total blast while theme parks are exhilarating, terrifying and give you an adrenaline rush. If you are looking for something more thought-provoking or interesting try hitting up a museum or an aquarium.