Most people think of grizzly bears as viscous majestic creatures but Casey Anderson is not one of those people. One day Casey found two poor little orphaned bear cubs curled up next to their dead mother. Having too big of a heart to just leave these little guys in the wild mountains of Alaska to fend for themselves, Casey made a decision he would never forget. Casey decided to take both cubs with him so that they could have a chance at survival. Although Casey is an animal trainer (he has previously worked with large wild animals) unfortunately, one of those cubs did not make this journey with him. Nevertheless, the quick heartfelt (and brave!) decision Casey made that day has lead to this quite an astonishing and adorable rehabilitation story!
Advertisement
-
This is Casey and the little cubs. Unfortunately, only one survived and he decided to adopt him.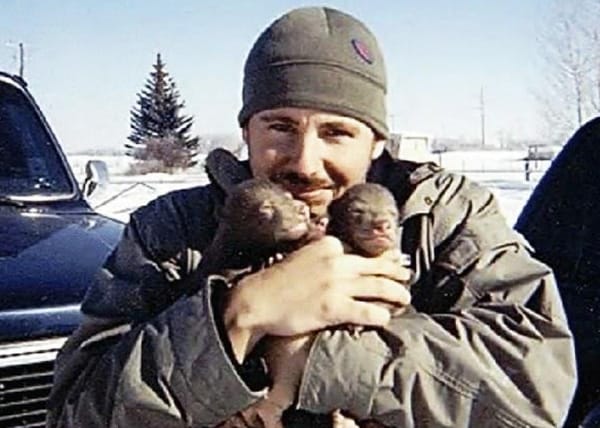 His name is Brutus.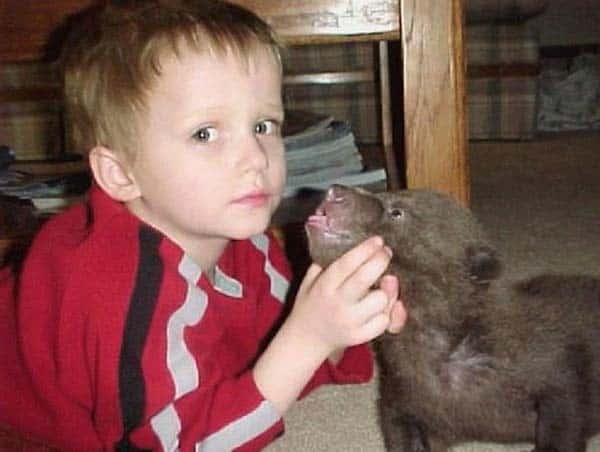 Brutus grew up as part of the family. (A fuzzy One)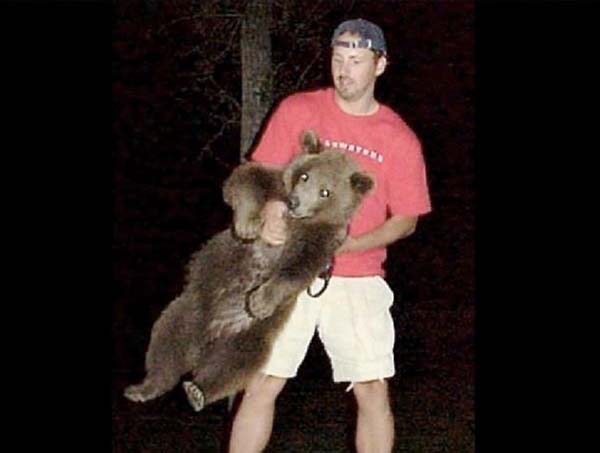 Raising Brutus was no big thing for Casey since his job was to train animals anyway.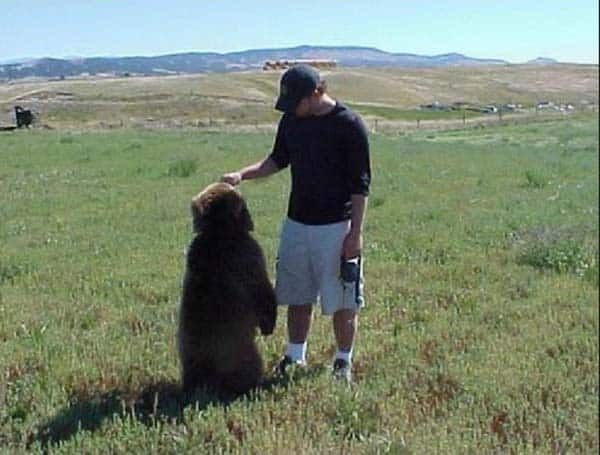 Advertisement
They were best friends.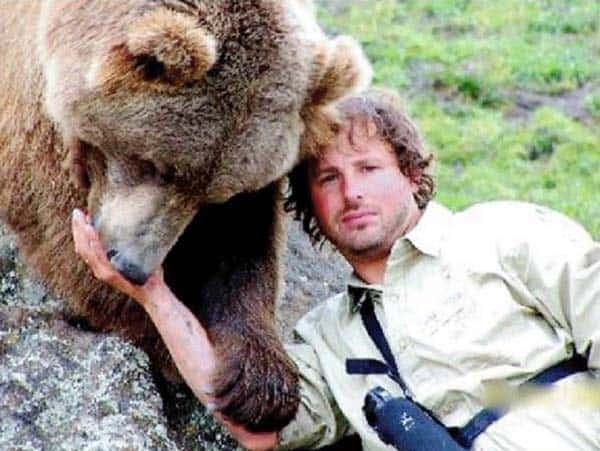 Brutus was their pool keeper.
They were real buds, always hanging out together.
Casey and Brutus grew to be as close as brothers; this is why at Casey's wedding Brutus was the Best Man (bear).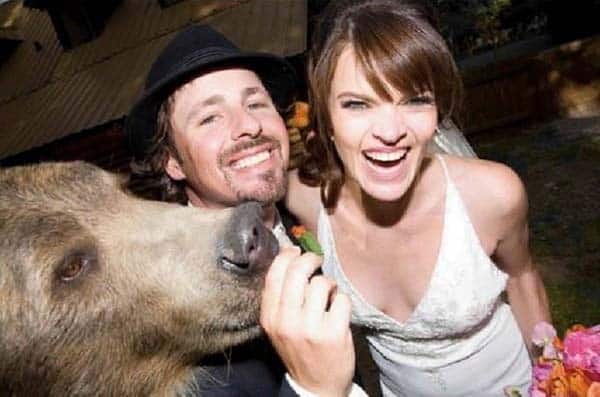 Advertisement
She may have been a little nervous.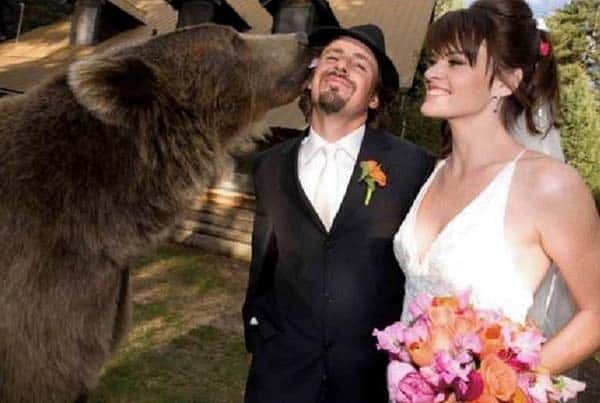 But hey she was happy the Brutus was not able to take him to the club.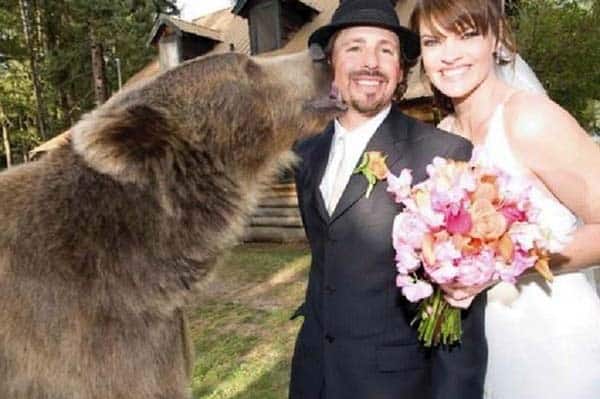 -
Although the family (including the new Mrs. Anderson!) was nervous about having Brutus around, eventually he was so loved that he was welcomed to sit at the dinner table on holidays.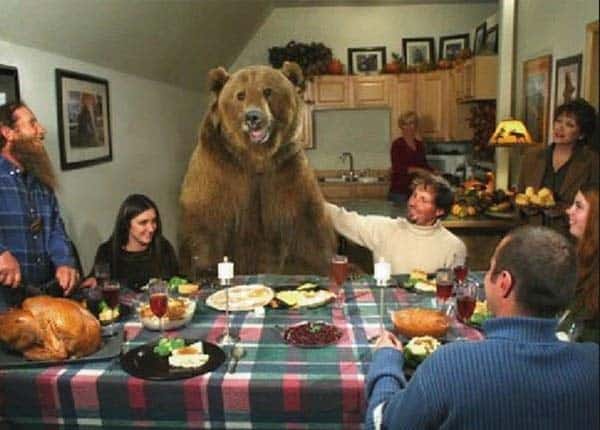 The life of Brutus has been a good one. He has lots of love and with the amazing brother/owner he has Brutus is treated very well.
Advertisement
What's up?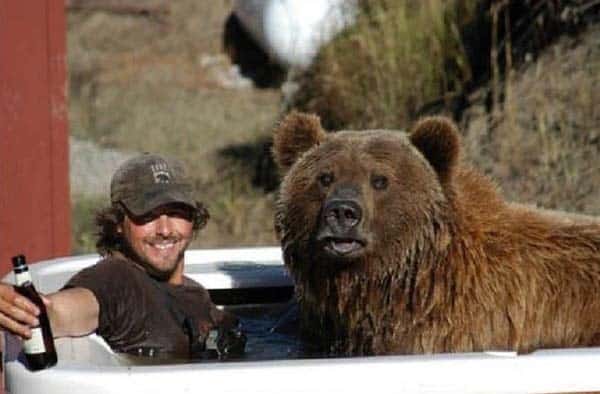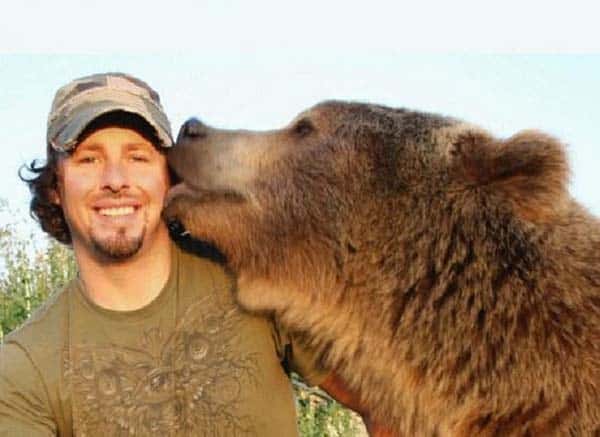 I cannot think of a better best friend to have than a cuddle grizzly bear!