When architect Macy Miller lost her home due to foreclosure after her divorce from her husband, she needed to find somewhere to live fast.
Advertisement
-
She didn't particularly want and couldn't afford to take on a mortgage to purchase a conventional home, which is when she started to look into a tiny house.
Her dream involved building a tiny compact home that was also beautiful. Using her architectural skills and working hard over a period of 2 years she created a 196 square foot home which has turned out to be her own little paradise.
She has now finished the construction of her dream pad… and it's hard not to be jealous of this place. It may look small on the outside but when you look inside it is difficult not to be jealous. After all, it only cost about $11,000.
Although Macy was an architect she didn't have a whole lot of experience with the construction part of building a home.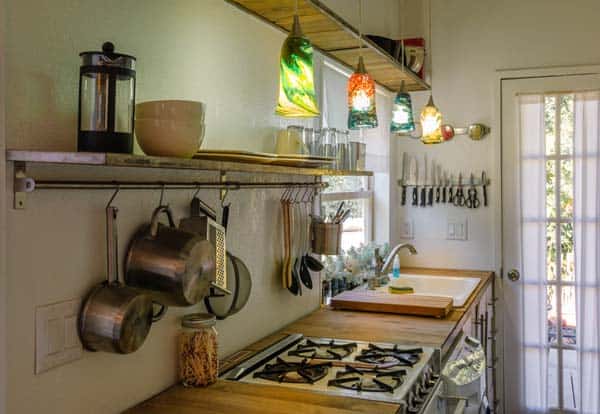 It may have taken Macy 2 years to complete her Tiny Home but that didn't stop her from achieving her dreams.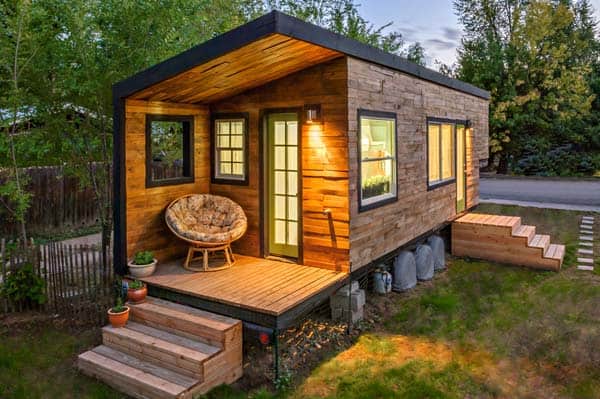 Advertisement
It was really her new found strength after Macy's divorce that kept her motivated.
Even after the foreclosure on her previous home, she did keep her spirits up knowing with a Tiny Home would be hers for as long as she wanted it.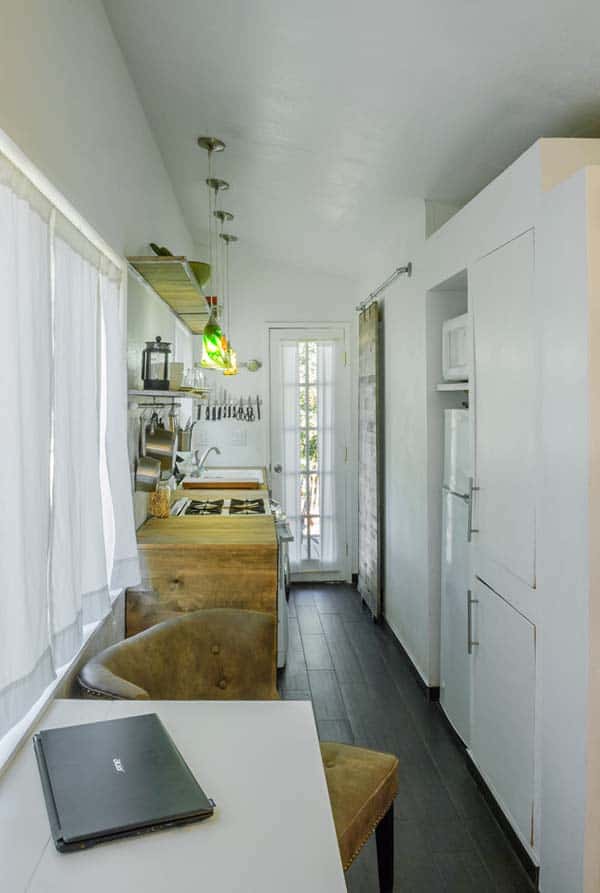 -
She now has the time to do a lot of her favourite past time in her new home. Writing.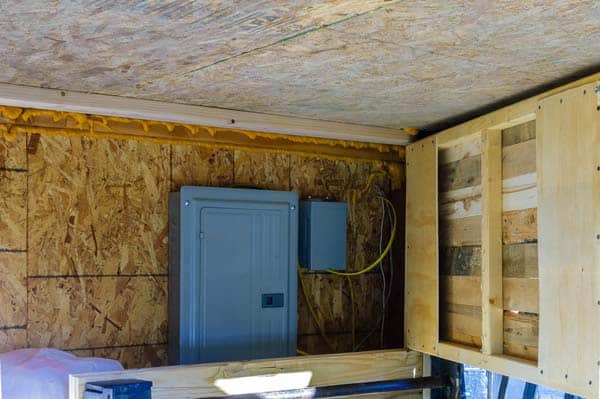 Macy was truly determined to make her dreams come true.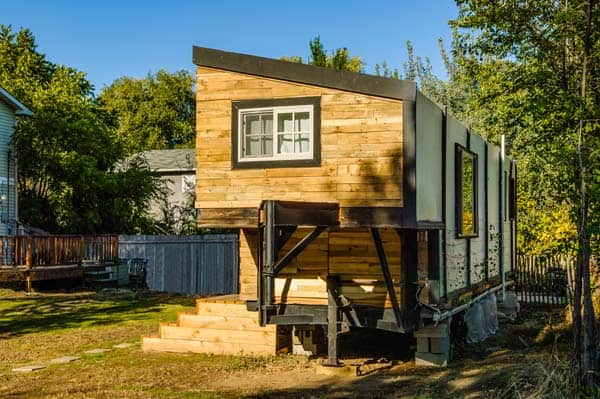 The design is quite stunning!
Advertisement
Surprisingly the toilet, which is a composting toilet was the most expensive item in the house costing $2,000.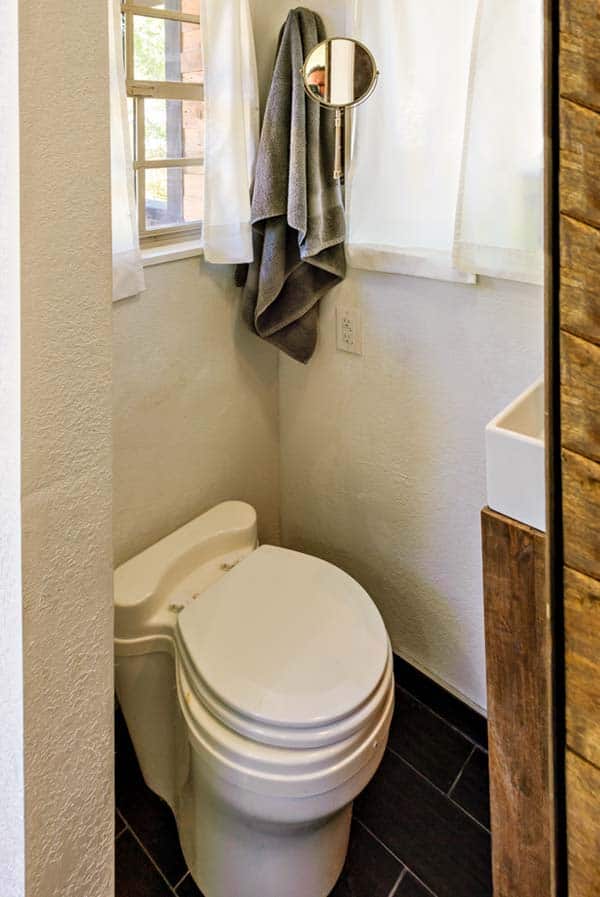 Macy even has a nice reading area for when she is too tired to work.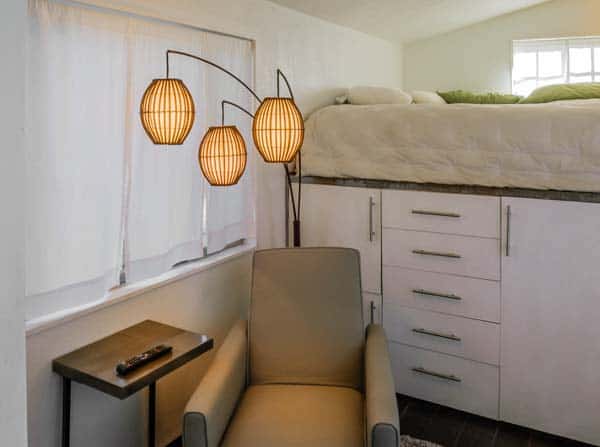 Though small, her bathroom shouts luxury.
The all timber countertops are beautiful.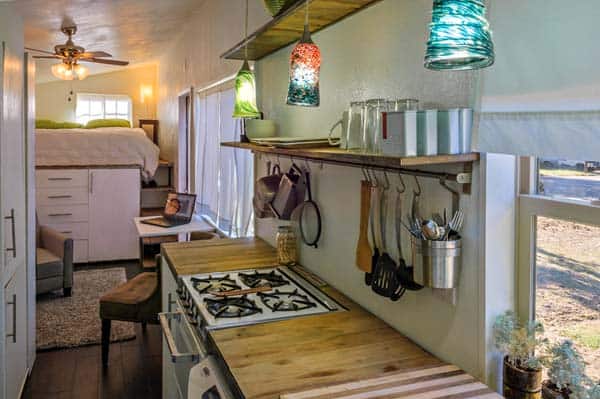 Although it is small in size it was never small in her dreams.
The Tiny House is Eco friendly and every sliver of space is used!
Advertisement
Unfortunately during the construction of her house Macy fell off the roof and seriously injured her back. Nevertheless Macy kept on making her dreams come true.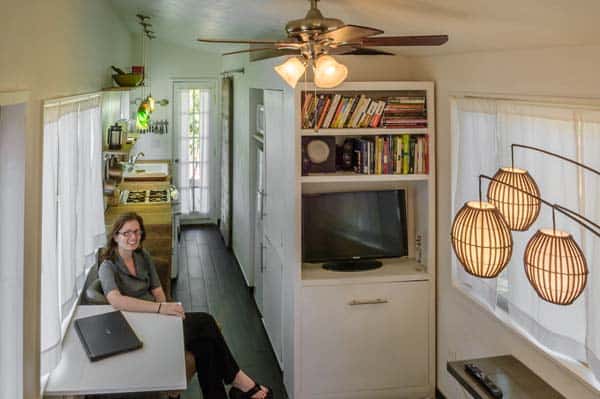 Now Macy lives in her Tiny House in a space that she rents. She won't ever have to worry about a foreclosure or mortgage again. We could all learn a real valuable lesson from Macy Miller; even though it may seem like everything in the world is against you, remember to never give up on yourself or your dreams.