-
Advertisement
The photo below was posted on Reddit yesterday with the comment: 'Niece was embarrassed to wear her princess costume to the movies. The uncle didn't like that…'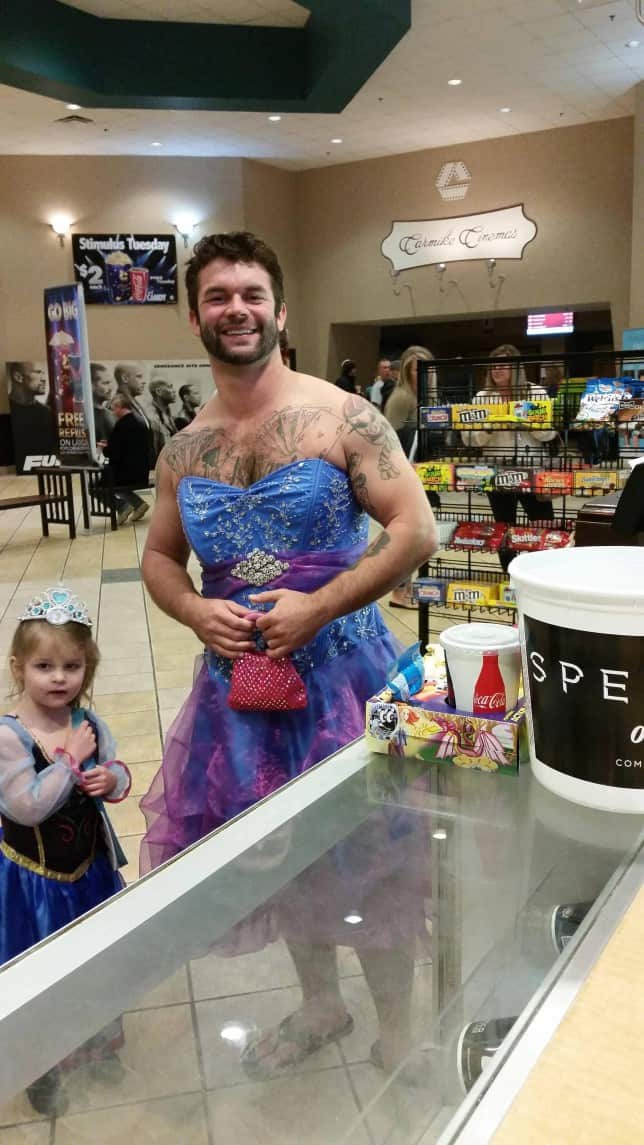 So what did the uncle do? He wore a princess costume too of course. Not only did he manage to get hold of a man size princess costume at short notice, he also went all the way by accessorising with a little clutch bag and tiara.
Advertisement
His chest tattoos really add to the glamour don't you think? 😉
Since the post went out, it has been discovered that the man is 23-year-old Jesse Nagy and he had taken his little niece Izzy to see Cinderella at their local cinema in Alabama.
He says the costume is a friends prom dress which he was able to borrow at short notice. He looks far too comfortable in it for my liking.
At this stage I am unable to confirm if Chris is single. Yes he does look a little like Chris Hemsworth doesn't he?
Advertisement
Well done Chris. Great Uncling