Credit: @tomcruise via Instagram
Charlize Theron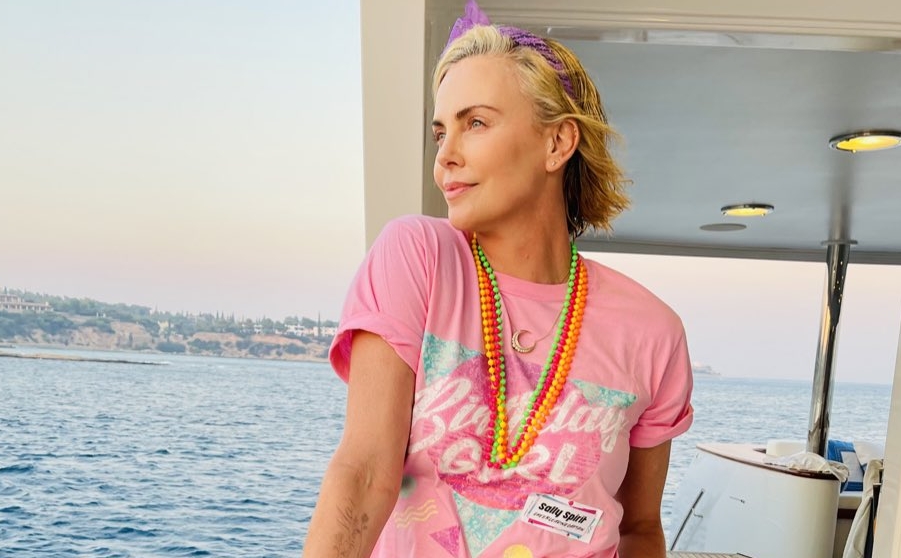 Credit: @CharlizeAfrica via Twitter
Charlize Theron was almost left paralyzed on the set of Aeon Flux. After successfully completing 18 backflips in a row, the actress slipped and landed on her neck, herniating a disc close to her vertebrae. She was hospitalized for five days, and production was halted for eight weeks, but she thankfully made a full recovery.
Jackie Chan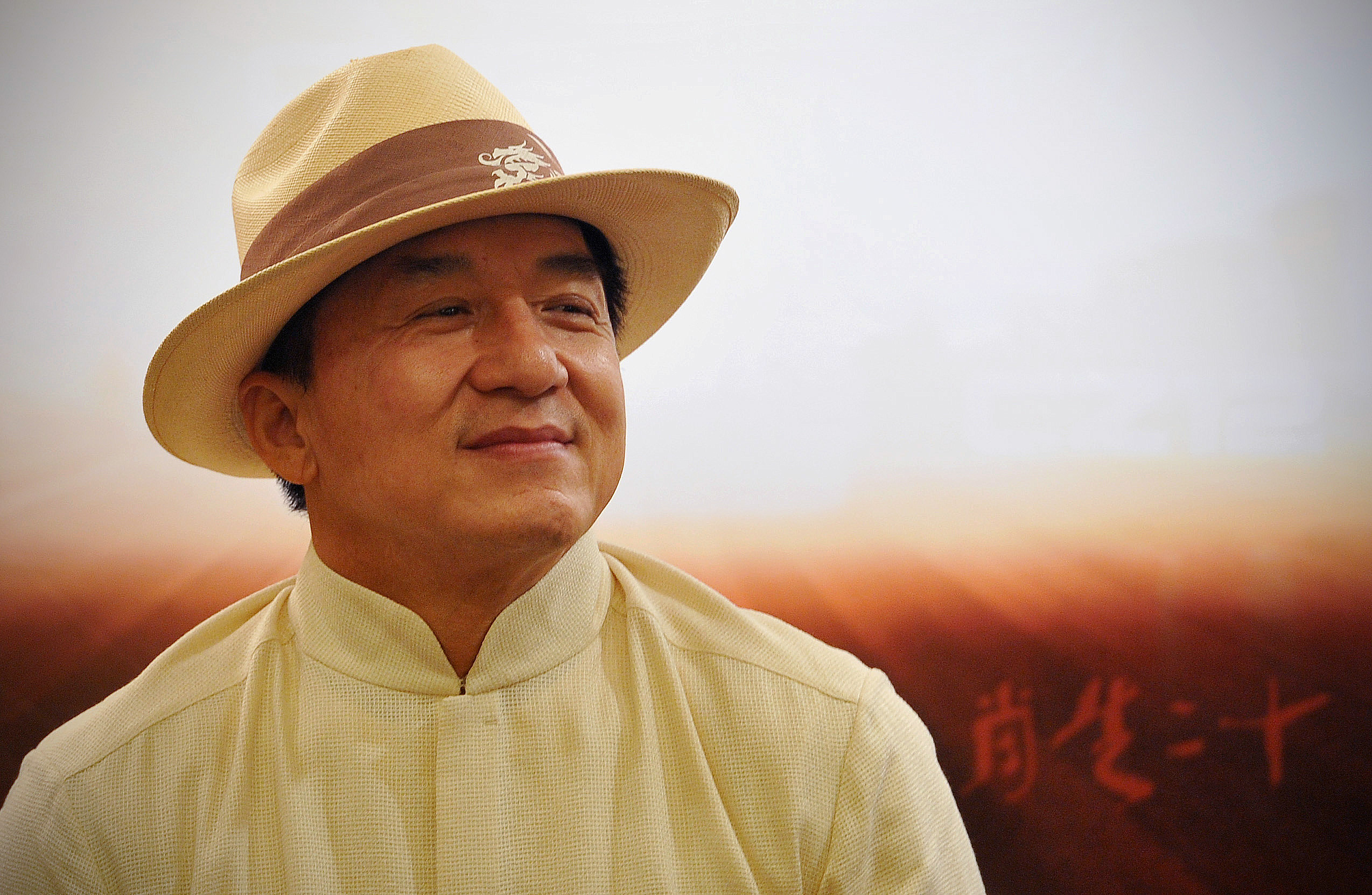 Credit: Firdaus Latif via Wikimedia Commons
Performing a stunt for his 1986 movie The Armour of God, Jackie Chan attempted to leap from a wall and grab a tree branch. The actor missed, falling 12 feet to the ground, smashing his head into a rock and embedding a piece of bone into his brain. The terrifying experience didn't stop the actor from continuing to do his own stunts years later.
Gerard Butler
Credit: Josh Jensen via Flickr
Gerard Butler almost drowned while shooting Chasing Mavericks. Surfing in Northern Carolina, the actor was engulfed by a two-wave hold down, submerging him beneath the water. He said all he could think at the time was: "Wow, I'm going to die making a movie".
Johnny Depp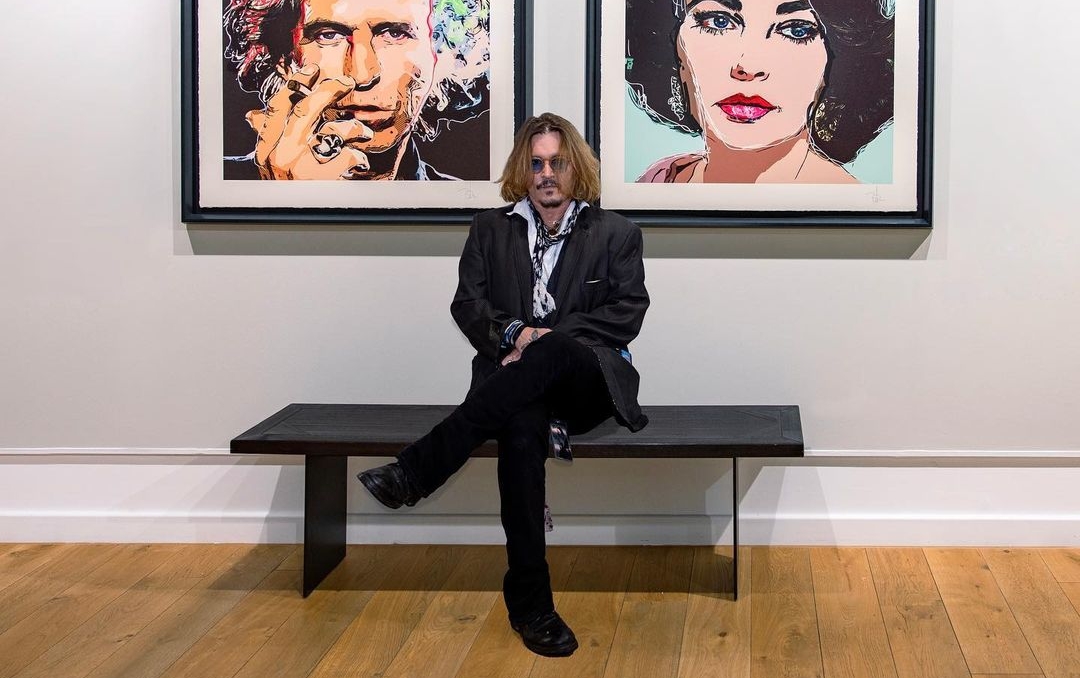 Credit: @johnnydepp via Instagram
Johnny Depp was almost trampled by a horse on the set of The Lone Ranger. Depp's horse began to get out of control during a stunt, leaving the actor clinging to its mane for dear life, before falling off its side. The steed almost trampled Depp as he lay on the floor, but thankfully the actor managed to escape with only minor injuries.
Dylan O'Brien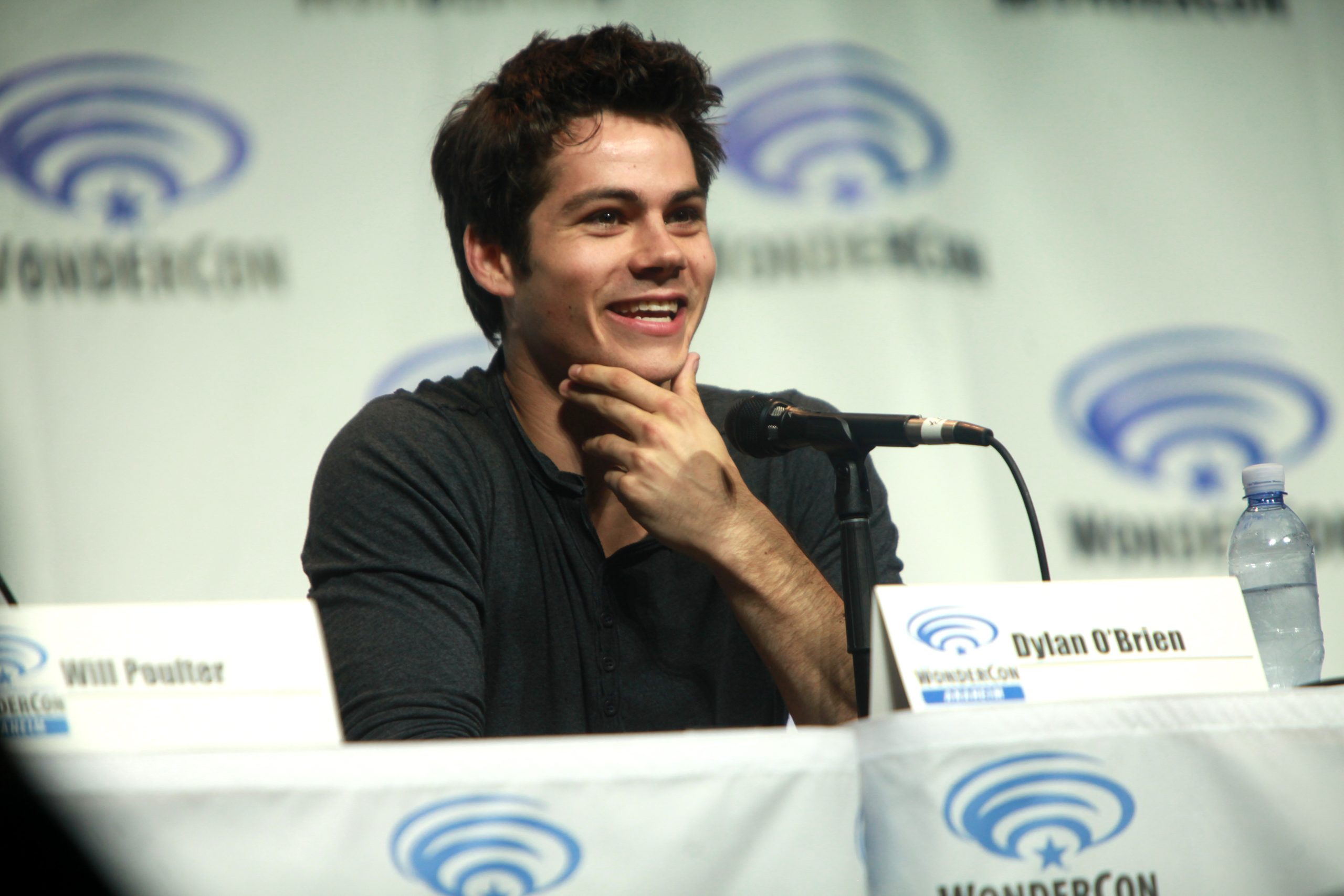 Credit: gageskidmore via Flickr
Dylan O'Brien had a dicey moment when a stunt went wrong on the set of the third Maze Runner movie. Whilst riding atop a moving vehicle, O'Brien was suddenly yanked to the floor, right into the path of an "out of control" motorcycle. The actor suffered some serious injuries and it could easily have been a lot worse.
Brendan Fraser
Credit: montclairfilmfest via Flickr
Stunts are a dangerous business, as Brendan Frasier knows all too well. While filming the 1999 movie The Mummy, the actor was almost hung out to dry. With too much tension on the rope around his neck, Frasier turned purple in the face and the actor even ended up losing consciousness.
Isla Fisher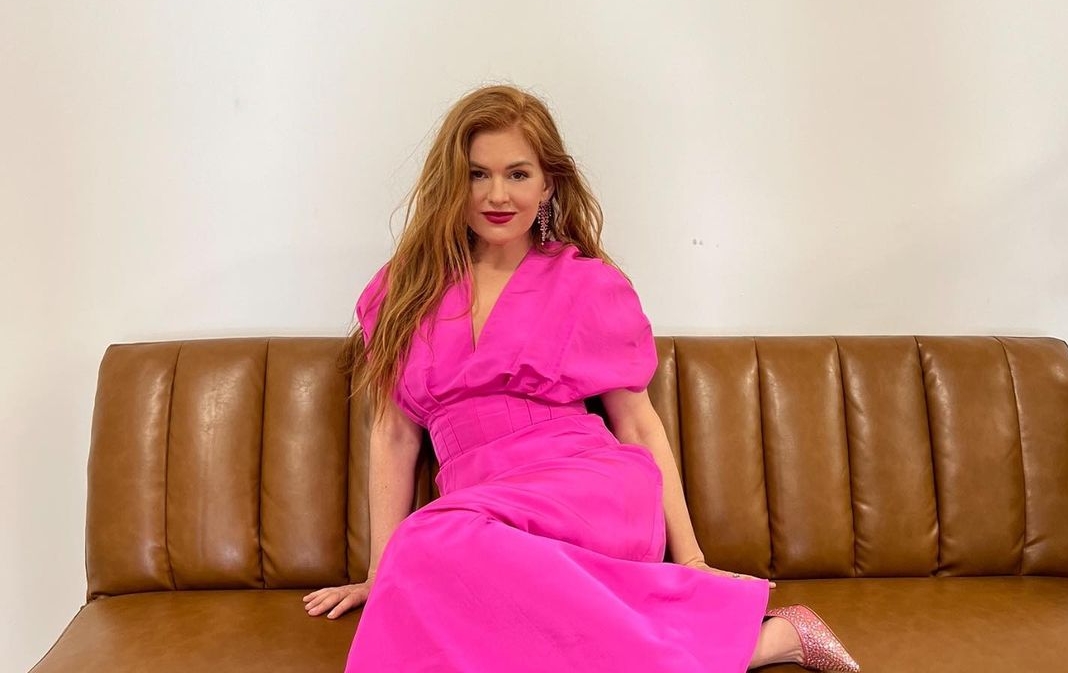 Credit: @islafisher via Instagram
During filming for 2016's Now You See Me, Isla Fisher had a scary close call Acting as an escape artist, Fisher was chained and submerged in a water tank. When one of the chains got stuck, the actress was unable to break free. Fisher recalled the experience to On Demand Entertainment: "Everyone just thought I was doing fabulous acting… actually, I was drowning".
Michael J Fox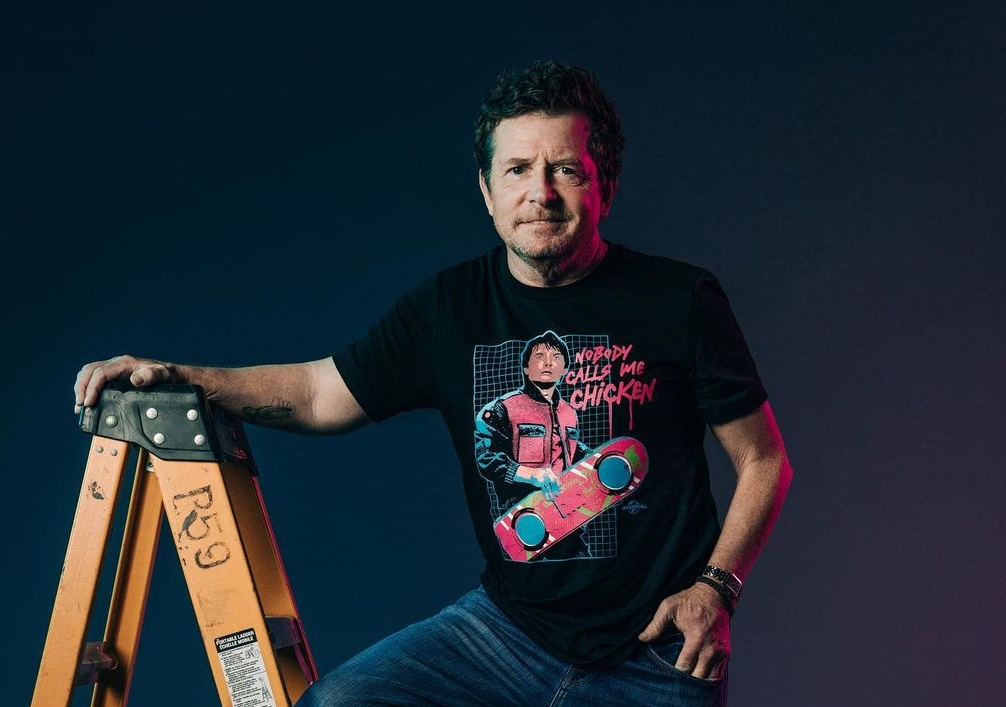 Credit: realmikejfox via Instagram
The third installment of Back to the Future almost took Michael J Fox's life. Strung up by his neck, the actor chose not to stand on a box to portray a more realistic effect. The stunt went horribly wrong, as Fox passed out and swung lifelessly in the air. The crew thought that Fox was acting, before realizing the danger and coming to his rescue.
Tom Cruise
Credit: @tomcruise via Instagram
Being Hollywood's go-to daredevil comes with its own slew of impressive feats. The actor has had many close calls over his career, but perhaps the deadliest was while shooting Mission Impossible: Fallout. Cruise misjudged a jump for a stunt, almost breaking every bone in his body. Thankfully, the actor escaped the ordeal with only a broken ankle.
Tom Hanks
Credit: Rotten Tomatoes Classic Trailers via YouTube
Tom Hanks' commitment to his role in Cast Away almost cost him his life. After refusing to bathe in order to fully embody his character, the actor caught a staph infection that was eating its way through his leg. He was hospitalized for three days, the infection was thankfully caught just before it almost poisoned his blood.
Blake Lively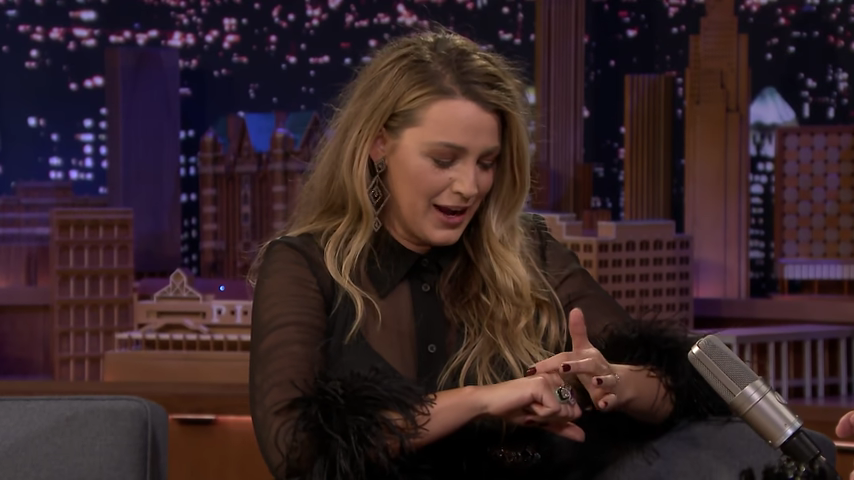 Credit: The Tonight Show Starring Jimmy Fallon via YouTube
Blake Lively's hand injury on the set of The Rhythm Section caused the movie to be delayed by almost a year. In a fight scene with Jude Law, Lively tore a ligament in her hand, while dislocating two bones. The actress recalled the event to The Tonight Show, stating: "My hand just basically turned into party confetti."
Jason Statham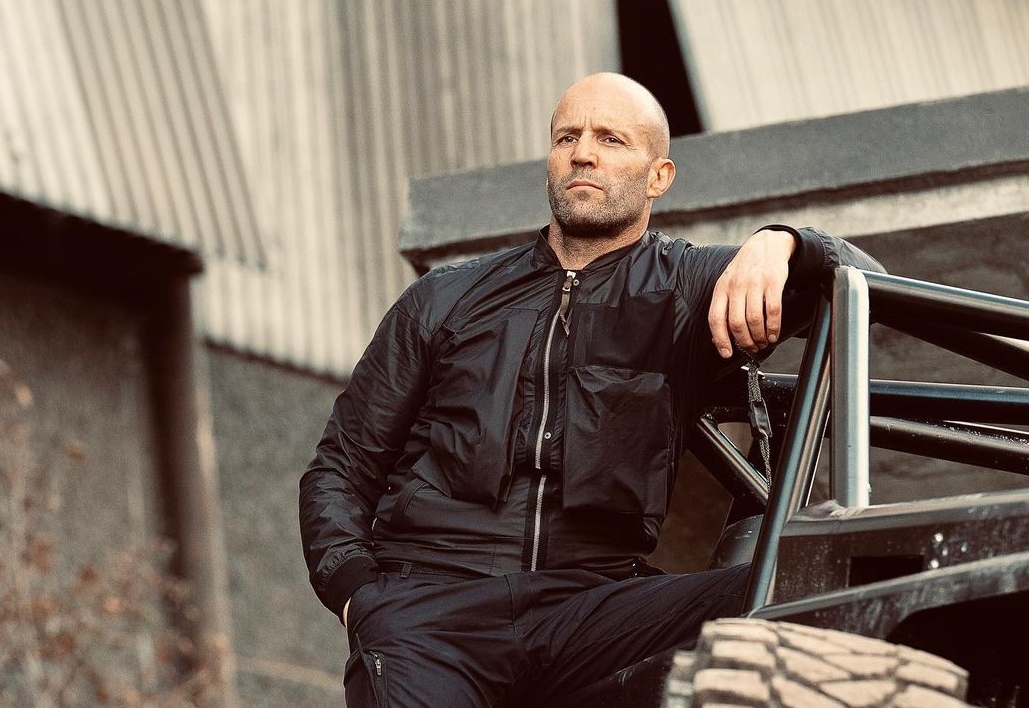 Credit: @jasonstatham via Instagram
A stunt gone wrong during the shooting for Expendables 3 proved a terrifyingly close call for Jason Statham. In a scene that sounds like it came straight from an action flick, Statham had to leap off a truck with failed brakes, diving to safety as the vehicle tumbled 60ft into the Black Sea. If he'd have hesitated a moment longer, the actor might not be here today.
George Clooney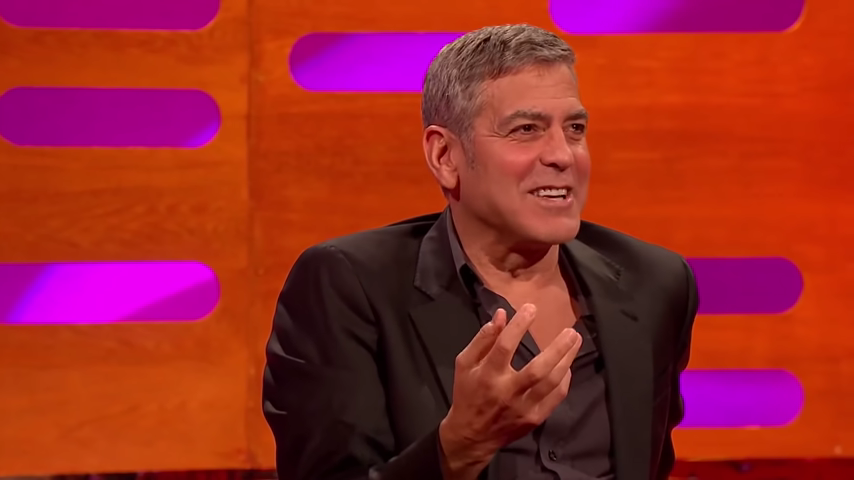 Credit: Charisma on Command via YouTube
The injury George Clooney sustained while shooting the movie Syriana almost drove the actor to the point of suicide. After bumping his head during an intense torture scene, Clooney began leaking spinal fluid, having a two-and-a-half-inch tear in his back and a half-inch tear in his neck. Despite a rough recuperation process, the actor thankfully made a full recovery.
Jennifer Lawrence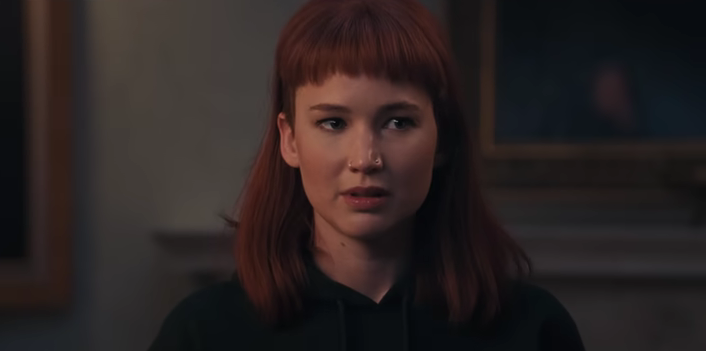 Credit: Netflix via YouTube
Production on the Netflix hit Don't Look Up had to be temporarily shut down after Jennifer Lawrence was injured by exploding glass. The stunt gone wrong saw the actress standing in the path of shattering glass, where a shard made contact with her eye. Thankfully, Lawrence's injury didn't prove to be serious, but it was a close call.
Harrison Ford
Credit: BBC Radio 1 via YouTube
Harrison Ford suffered bruised ribs after being dragged behind a truck for the first Indiana Jones movie. Despite the injury, the actor continued to do most of his own stunts. Raiders of the Lost Ark was Ford's first movie injury, but it certainly wasn't his last – with the actor sustaining injuries while shooting Star Wars, The Temple of Doom, Indiana Jones 5, and more.
Halle Berry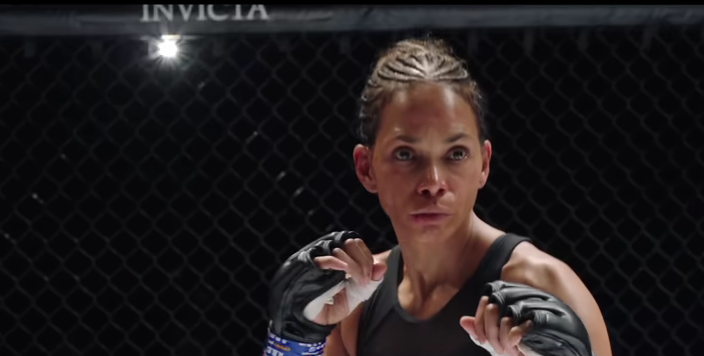 Credit: Netflix via YouTube
Halle Berry is one of Hollywood's most fearless actresses, proudly doing most of her own stunts. Unfortunately, some stunts don't always go as planned. On the second day of filming Bruised, the actress broke two of her ribs. Not wanting to derail the production, Berry kept her injury a secret. "I knew I could puncture a lung", she said, "but stopping never crossed my mind."
Nick Jonas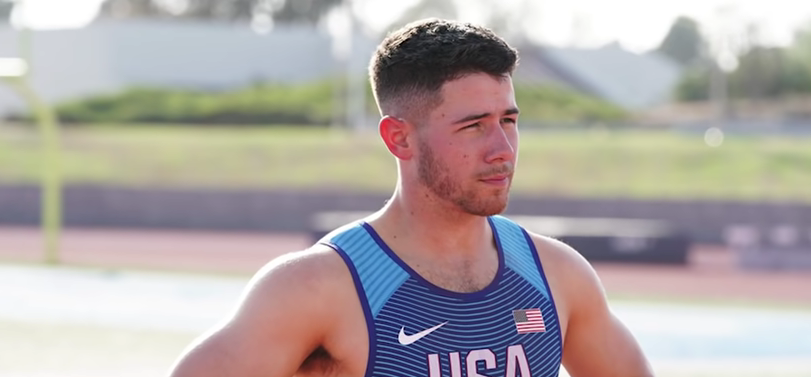 Credit: Access Hollywood via YouTube
Nick Jonas got more than he bargained for when he was filming Olympic Dreams Featuring Joans Brothers. Competing in a BMX race, the singer's bike slid out from beneath him, causing Jonas to have a fractured rib and a bruised tailbone, showing the true intensity of Olympic sport.
Ruby Rose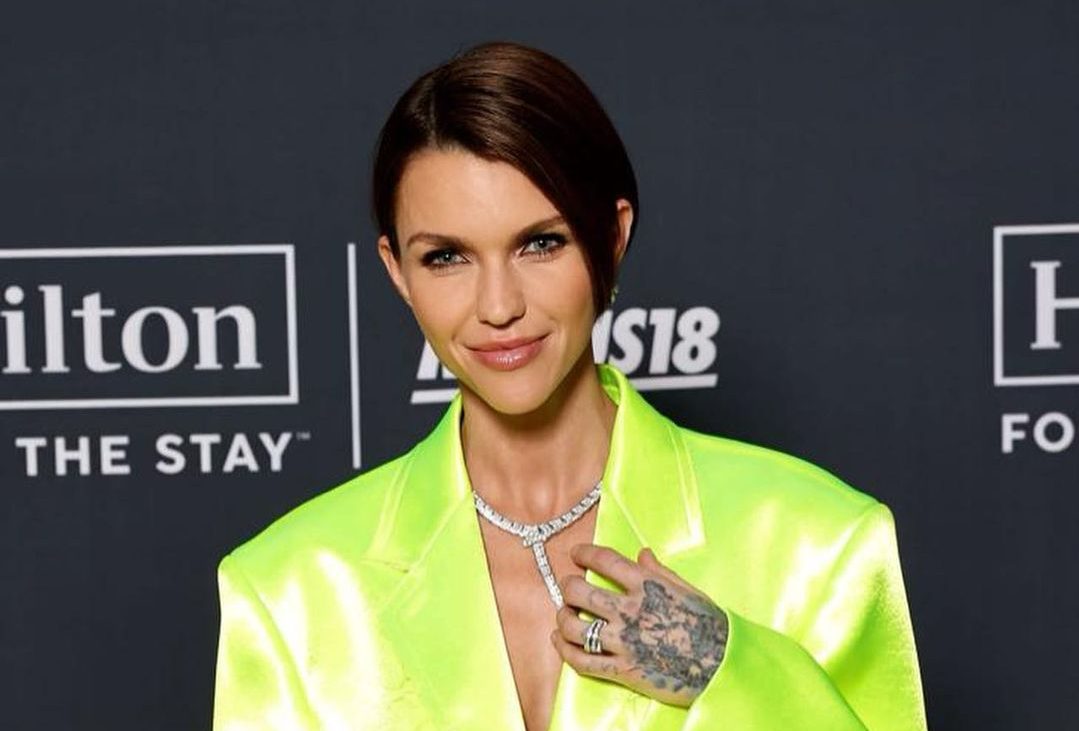 Credit: @rubyrose via Instagram
Ruby Rose had to get emergency surgery after a stunt went wrong. The former Batwoman actress herniated two discs that were close to severing her spinal cord during an intense scene. The injury almost left her paralyzed, resulting in a "terrifying" procedure on her neck, a surgery that also had a chance of leaving the actress disabled. Thankfully, Rose made a full recovery.
Jeremy Renner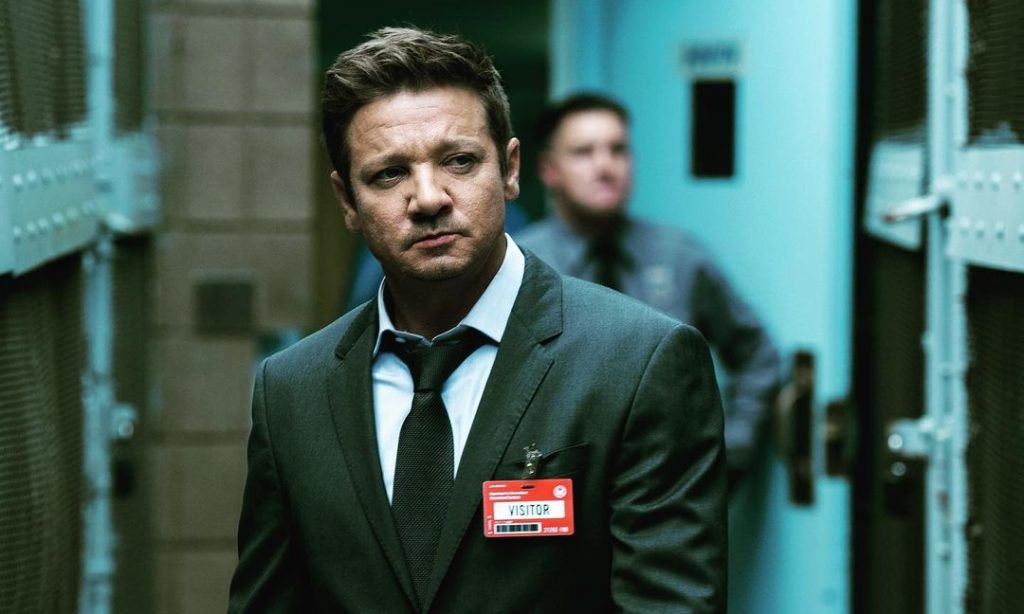 Credit: @jeremyrenner via Instagram
On just the second day of shooting the Netflix hit Tag, Jeremy Renner broke both of his arms. The actor was racing up a stack of chairs when the rigging broke, causing Renner to walk away with the severe injury. In true superhero mode, the actor actually went back to do another take of the scene, ignoring his broken bones.
Charlize Theron (…again)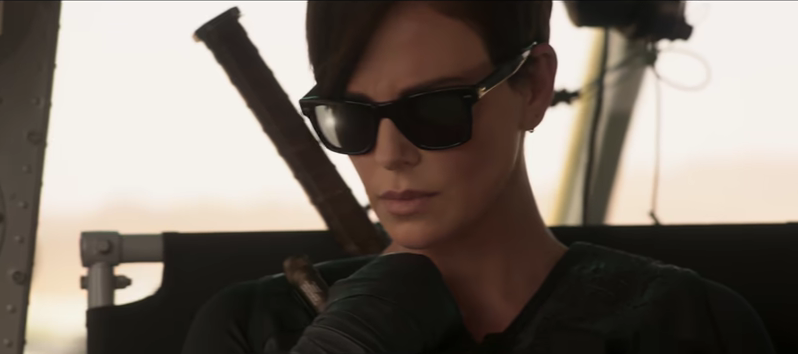 Credit: Netflix via YouTube
Charlize Theron needed three surgeries after shooting The Old Guard. Doing her own stunts resulted in a severe injury that made her hand entirely numb. Pushing through the pain, the actress shot a fight scene over five days, all with a thumb that was torn from the bone. Ouch.
Priyanka Chopra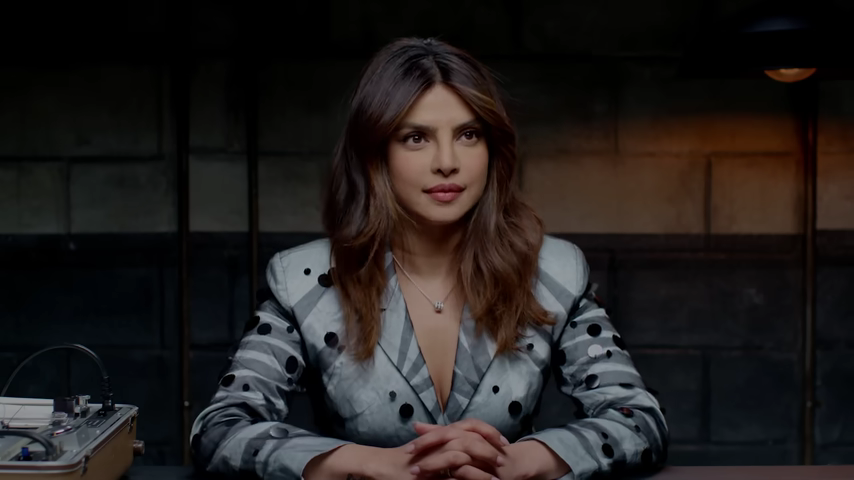 Credit: Vanity Fair via YouTube
Doing your own stunts comes with its downsides, as Priyanka Chopra can attest. The actress slipped on the floor and banged her head on the set of Quantico, resulting in a "scary" concussion. The actress made a full recovery, even attending the People's Choice Awards while she was supposed to be on bed rest.
Leonardo DiCaprio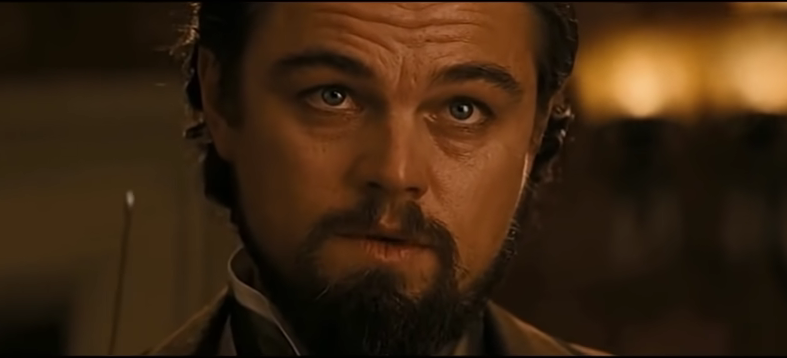 Credit: John Maverick via YouTube
Leonardo DiCaprio proved his acting mettle when he sliced his hand on broken glass while filming Django Unchained, never breaking character. The blood dripping down his hand in the scene was real, as were the shots of the actor removing pieces of broken glass from his skin. Talk about bleeding for your art.
Jennifer Lopez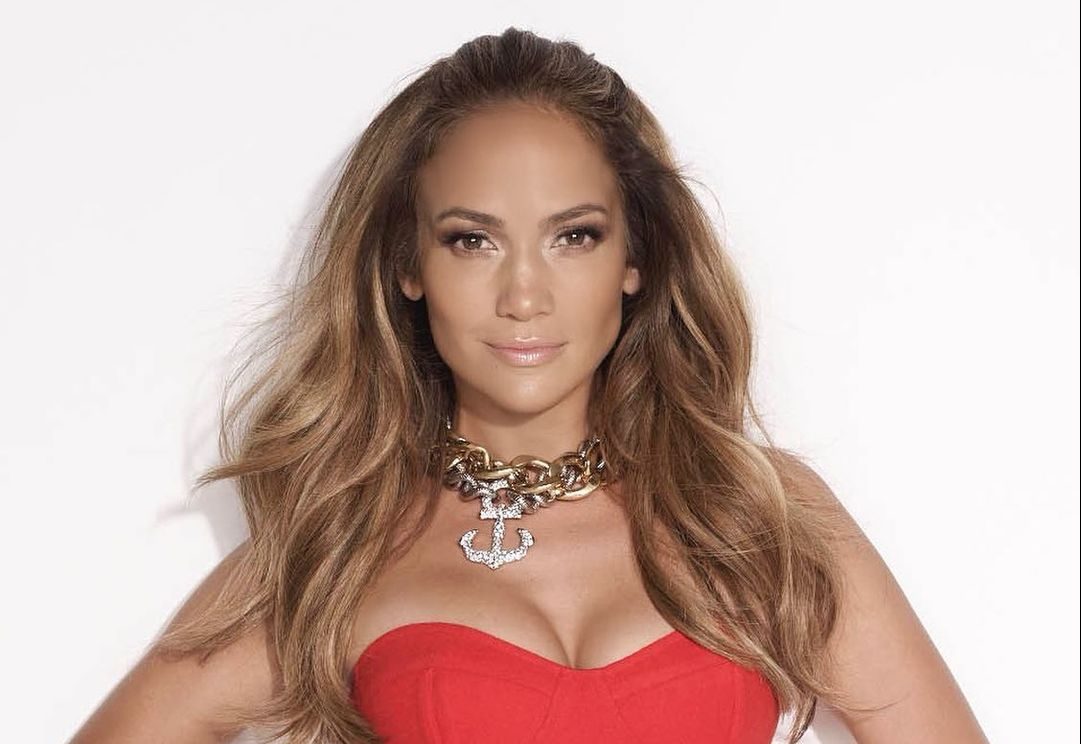 Credit: @jlo via Instagram
Jennifer Lopez had a scary experience while shooting Shotgun Wedding. The actress almost fell off a cliff when her dress got caught in the wheel of a vehicle, leaving her stuck. Her co-actor and onscreen husband, Josh Duhamel, refused to let go, yelling "You go, we go," showing the true meaning of 'til death do us part.
Josh Duhamel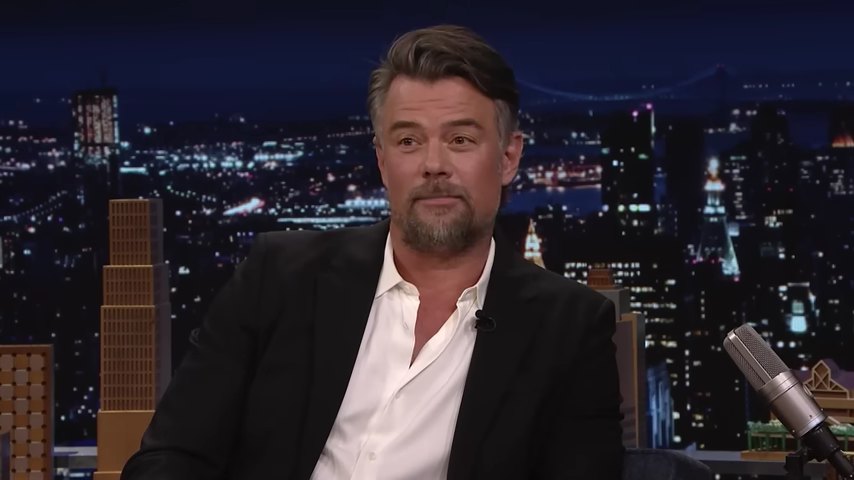 Credit: The Tonight Show Starring Jimmy Fallon via YouTube
Josh Duhamel had his own dice with danger while shooting Shotgun Wedding. The actor was almost swept off a cliff by a 30-foot wave, only being saved by razor-sharp coral that thankfully kept him in place. Duhamel even caught the whole thing on camera, showing the footage to Jimmy Fallon on The Tonight Show.
Rachel Brosnahan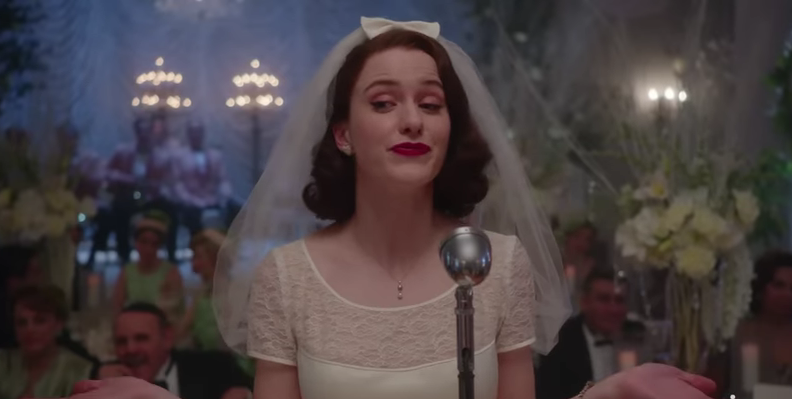 Credit: Prime Video via YouTube
Rachel Brosnahan suffered a corset-related injury while filming The Marvelous Mrs. Maisel. The actress says that she was unable to breathe properly due to the fast-paced script and tight corset, resulting in her ribs fusing together. Brosnaham even said she is still unable to take proper, deep breaths, but joked it was merely a "champagne problem".
Justin Theroux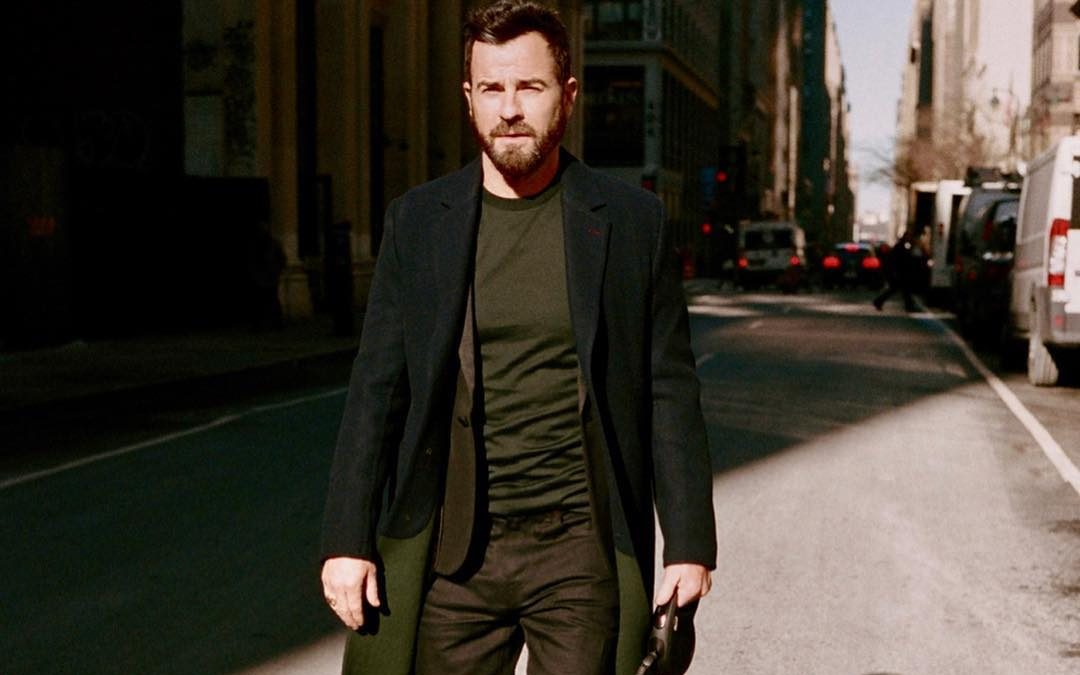 Credit: @justintheroux via Instagram
On his last shot of the day for the comedy movie The Spy Who Dumped Me, Justin Theroux flew off a scooter when he hit the brakes too hard, cracking his head open. Despite the graphic, shocking injury, Theroux went on to make a full recovery.
Kate Winslet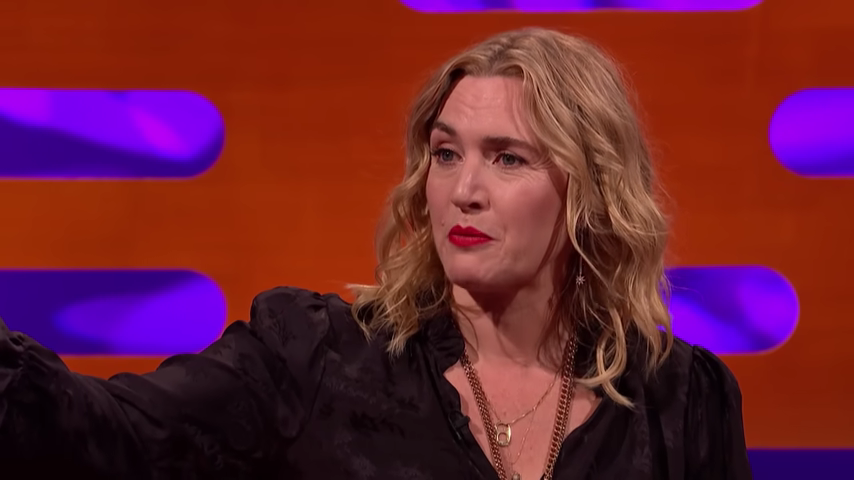 Credit: The Graham Norton Show via YouTube
Kate Winslet took an unfortunate tumble while shooting the movie Lee, injuring her leg, resulting in the award-winning actress being hospitalized. Winslet previously became ill while shooting Titanic, developing pneumonia from the severe cold temperatures of the icy water she frequently had to act in.
Aaron Taylor-Johnson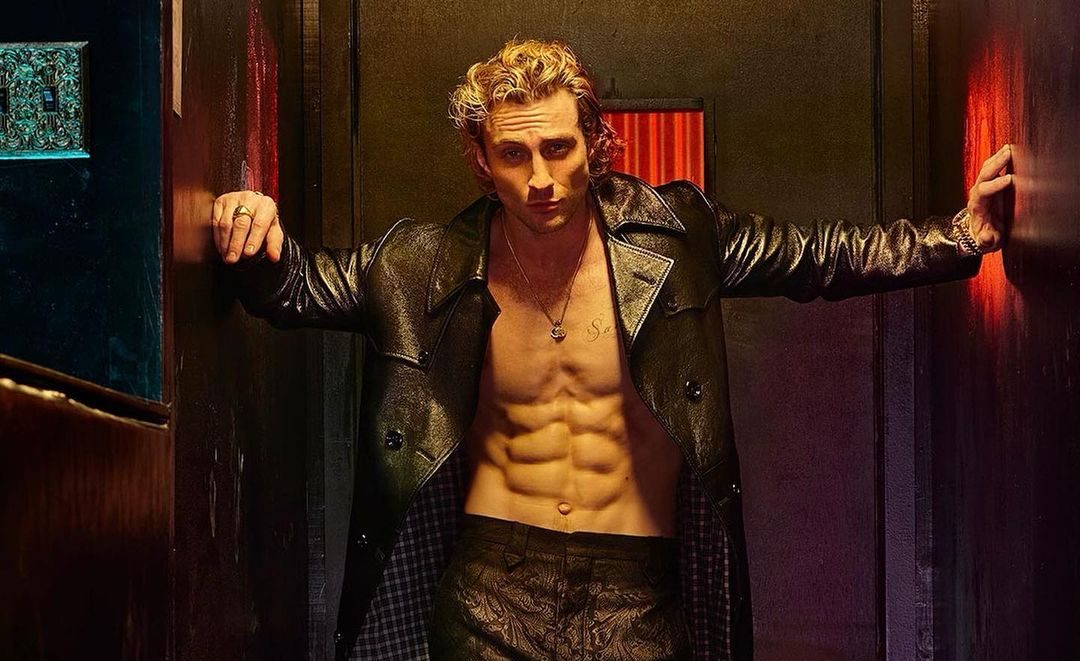 Credit: @aarontaylorjohnson via Instagram
A bloody injury on the set of Bullet Train landed Aaron Taylor-Johnson in hospital. The actor was dropped kicked across a room during a fight sequence, a sharp piece of the set taking a chunk out of his hand. Johnson passed out from the shock, and asked to redo the scene when he came to. Instead, production shipped the actor off to the hospital.
Nicole Kidman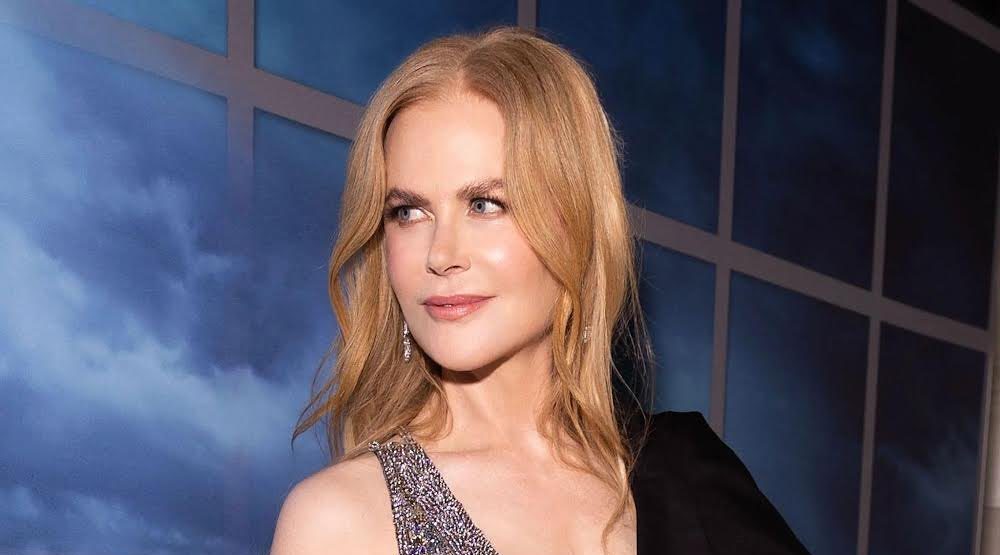 Credit: @nicolekidman via Instagram
Oscar-winning actress Nicole Kidman was involved in an almost-fatal car crash while shooting The Invasion. Kidman and seven other people from the movie set were rushed to the hospital, but thankfully the worst they suffered were minor injuries, with Kidman even resuming filming later the same day.
Ike Barinholtz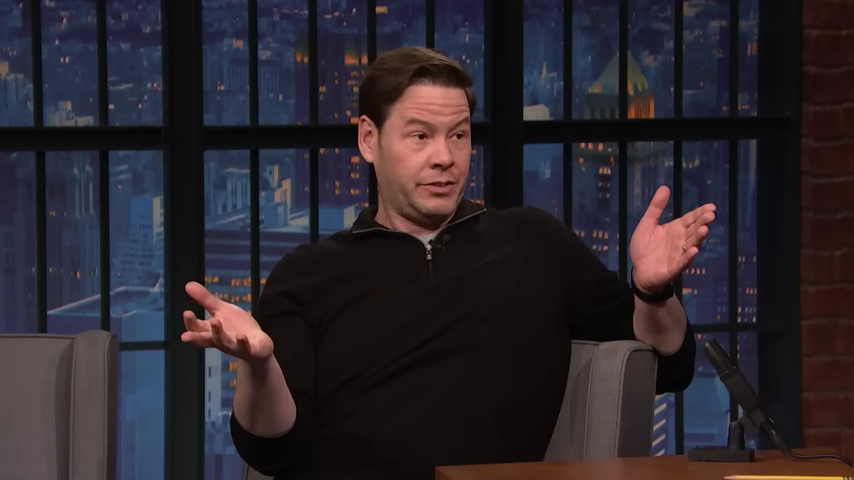 Credit: Late Night with Seth Meyers via YouTube
Ike Barinholtz broke his neck in a terrifying accident while shooting The Pact. The actor fell from a high platform, resulting in two fractured cervical vertebrae in his neck. Thankfully, Barinholtz made a full recovery, with his doctor-ordered neck brace even being written into his sixth season of The Mindy Project.
Jennifer Lawrence (…again)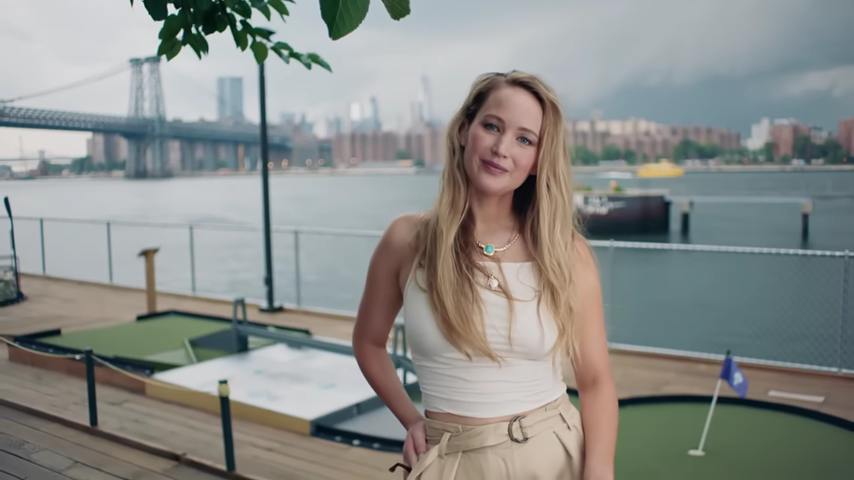 Credit: Vogue via YouTube
The Hunger Games was Jennifer Lawrence's big break, catapulting her into stardom. What she didn't count on, however, was the role resulting in temporary hearing loss. Lawrence said that an underwater jet punctured her eardrum, resulting in her not being able to hear for months.
Édgar Ramirez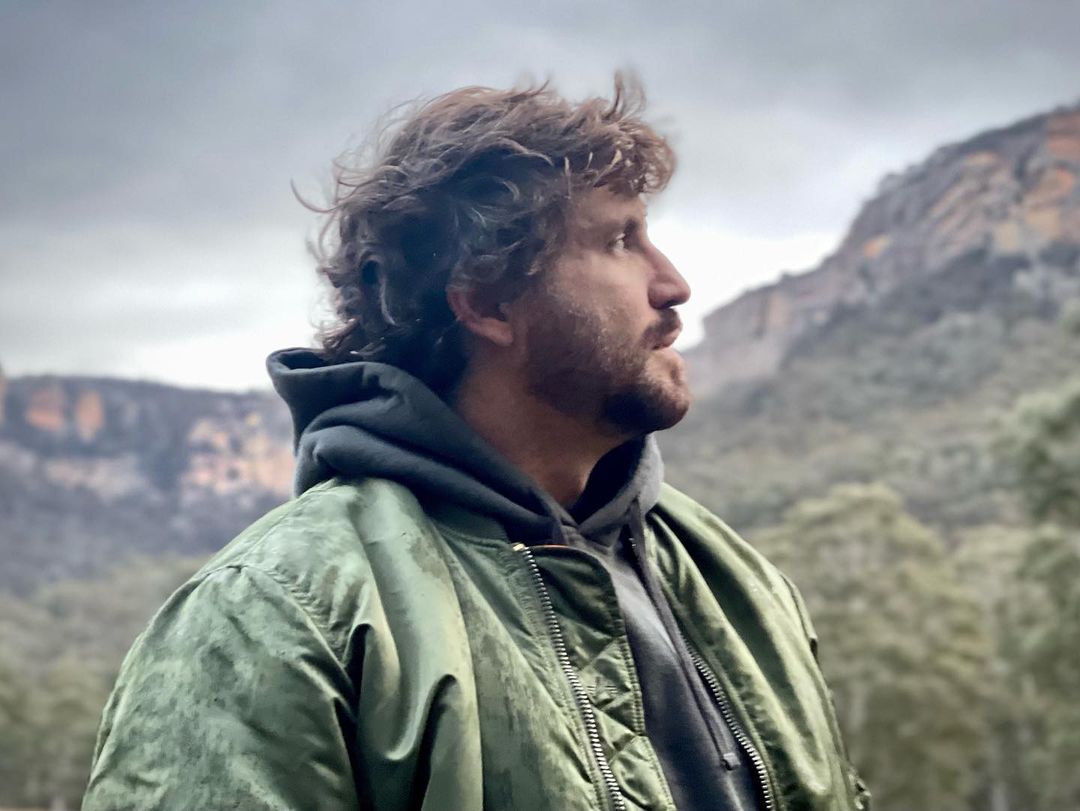 Credit: @edgarramirez25 via Instagram
While filming his movie Gold in Southeast Asia, Édgar Ramirez narrowly avoided an avalanche. The actor told People Now: "There was this noise that was getting louder and louder. We realized that something was coming down on us and we had to jump out of the cabin. I landed on a goat."
Jaimie Alexander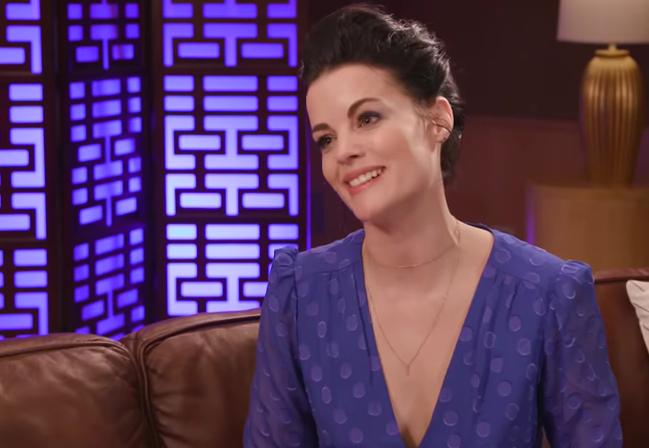 Credit: NBC10 Philadelphia via YouTube
Jaimie Alexander came dangerously close to being paralyzed while shooting Thor: The Dark World. The actress herniated a disk in her spine, tore her right rhomboid, and chipped eleven of her vertebrae, not able to lift herself off the floor after the incident. Alexander went to physical rehab every day for a month, before returning to shoot more fight sequences.
Channing Tatum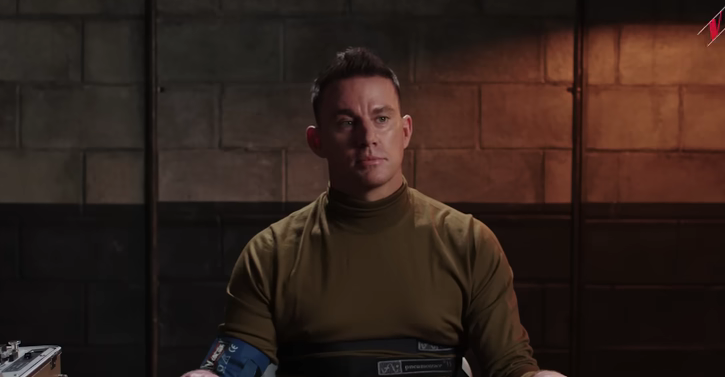 Credit: Vanity Fair via YouTube
Channing Tatum sustained multiple injuries while shooting the movie Foxcatcher, including a broken hand, a popped eardrum, and a cut forehead. Tatum slammed his head through a mirror in one scene, but the actor went too hard, narrowly avoiding a sharp stud by mere inches.
Viggo Mortensen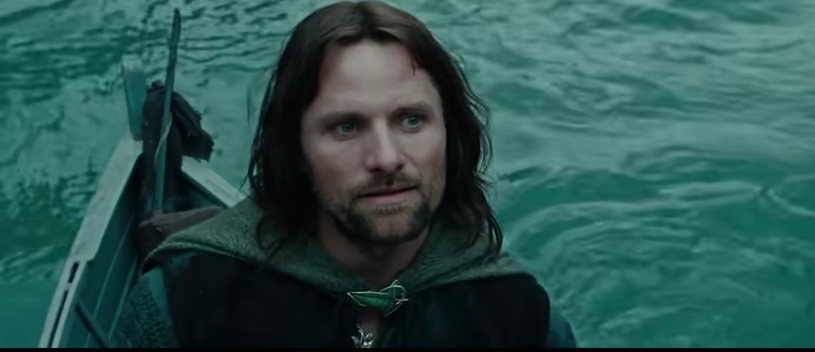 Credit: The Vanishing Point via YouTube
During a scene in the first Lord of the Rings movie, Mortensen's character was supposed to parry a fake blade away from his face. In a mix-up, a real dagger was thrown directly at the actor, which could've ended with deadly consequences. Thankfully, Mortensen deflected the flying dagger with mere seconds to spare – with the shot even being used in the movie.
Orlando Bloom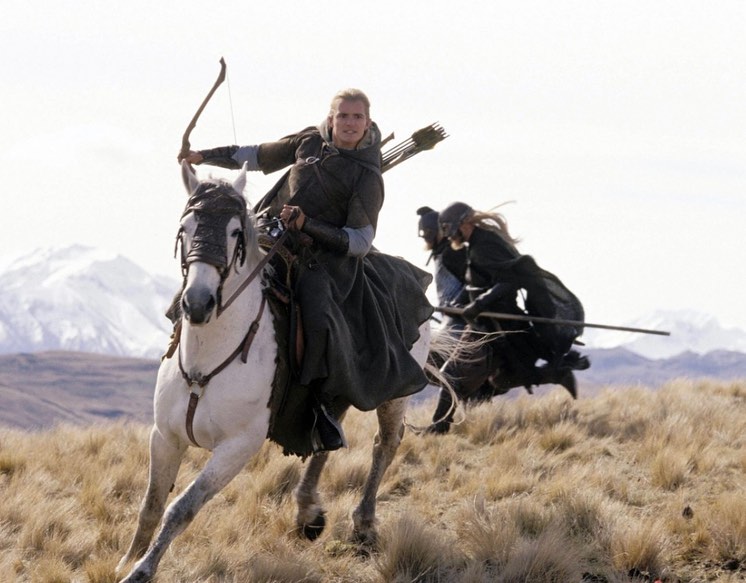 Credit: @orlandobloom via Instagram
Orlando Bloom had a close call when he tumbled from his horse while filming Lord of the Rings. Thankfully, the actor walked away with only a broken rib, narrowly avoiding being crushed by a horse. His castmates made fun of how much Bloom constantly complained about the pain during the rest of the shoot.
Bruce Willis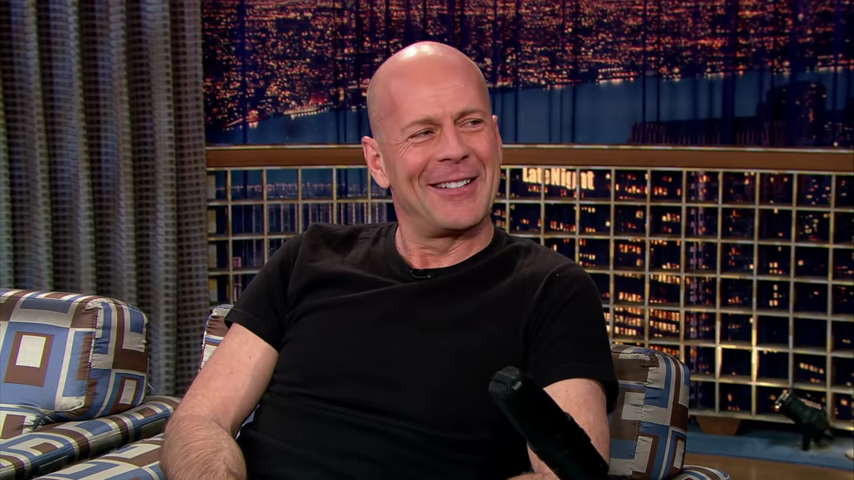 Credit: Conan O'Brien via YouTube
Bruce Willis suffers two-thirds partial hearing loss in his left ear, due to a gun being shot off directly next to his head during Die Hard. There are rumors that the director used extra loud blanks in order to produce a more realistic sound – with some theorizing that this choice led to Willis' hearing loss.
Tom Hardy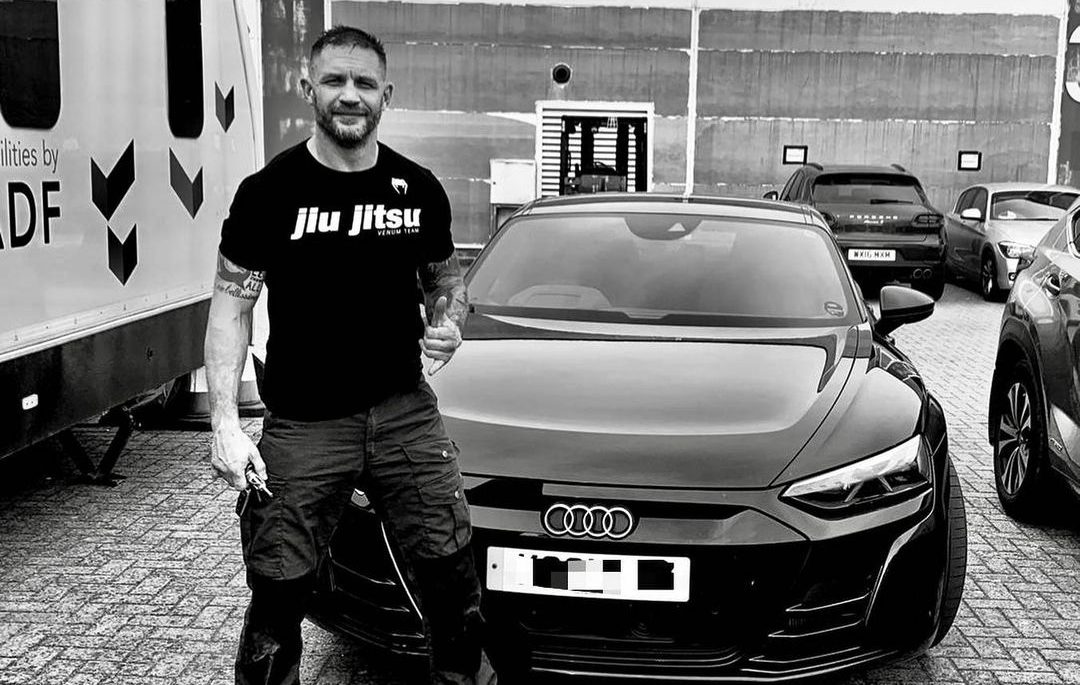 Credit: @tomhardy via Instagram
A movie focused on MMA fighting is bound to produce some cast injuries, as Tom Hardy found out. While shooting Warrior, Hardy broke his finger, his ribs, and some of his toes. The actor's co-star, Joel Edgerton, also blew out his knee, showing just how dangerous fighting flicks can be.
Sylvester Stallone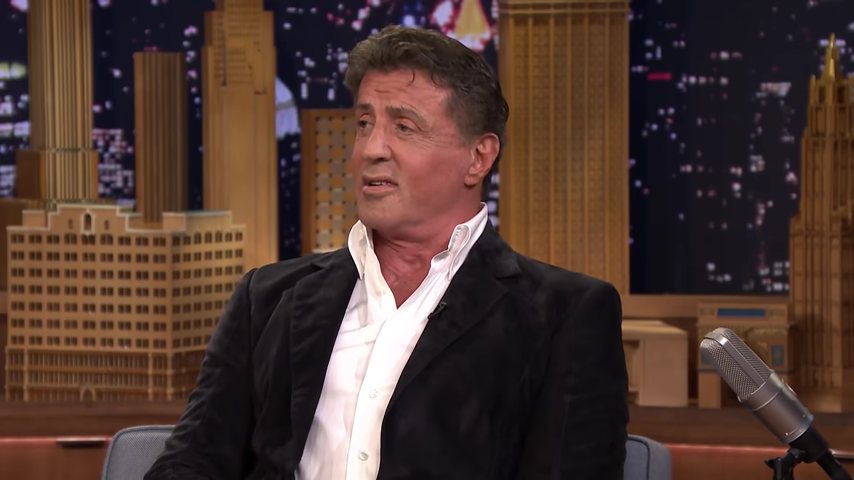 Credit: The Tonight Show Starring Jimmy Fallon via YouTube
63-year-old Sylvester Stallone broke his neck while shooting a fight scene for The Expendables. When Stallone was told that shutting down production could cause delays of at least four months, the actor decided to continue filming – despite the injury being so severe that he had to get a metal plate put in his neck.
Ed Harris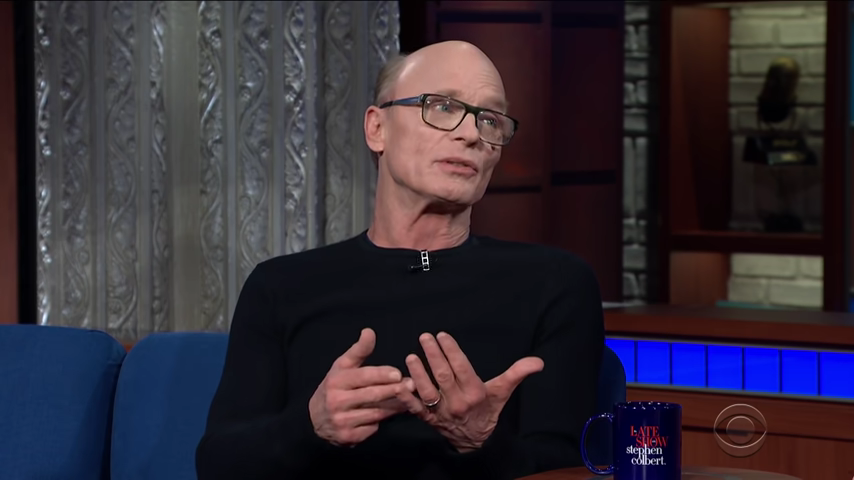 Credit: The Late Show with Stephen Colbert via YouTube
Ed Harris almost drowned while shooting James Cameron's The Abyss. While at the bottom of a submerged set, Harris ran out of air and signalled for oxygen. The safety diver got caught on a cable, unable to retrieve the actor – leaving him fearing for his life. Harris has famously refused to discuss his time shooting the movie.