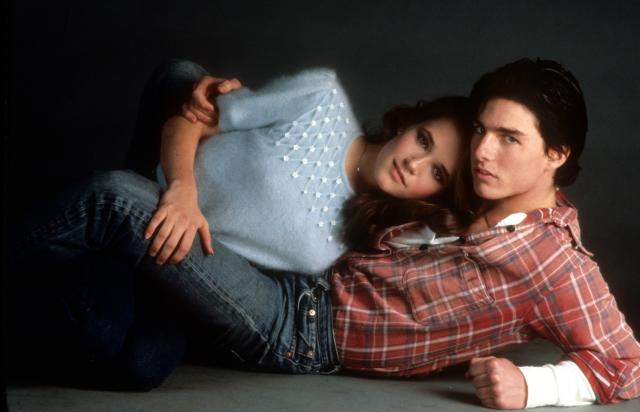 Credit: Yahoo Movies UK
Emily Blunt – Gulliver's Travels Over Black Widow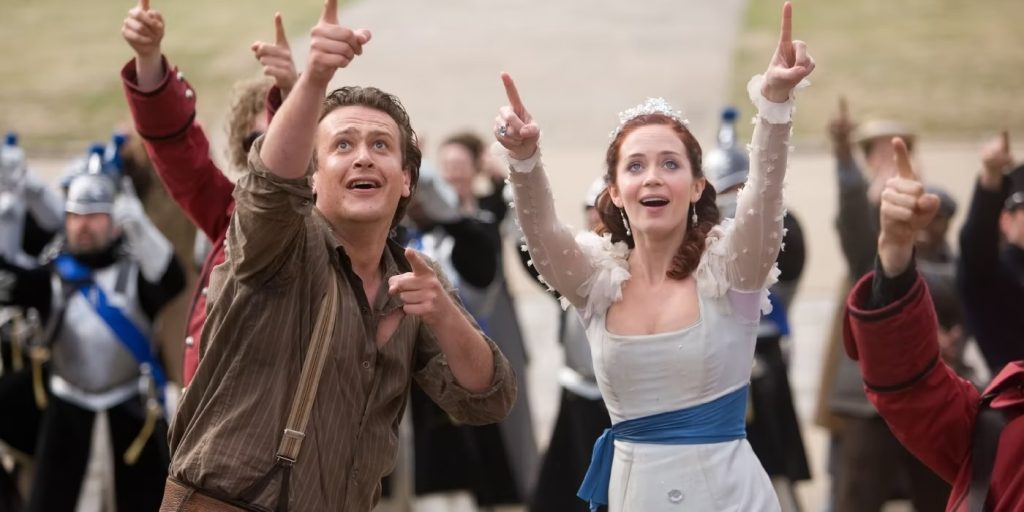 Credit: CBR
Emily Blunt was initially asked to play Black Widow in Iron Man 2 before scheduling conflicts meant she had to decline, instead favoring Gulliver's Travels with Jack Black. While the Marvel film wasn't Blunt's, Scarlett Johansson's portrayal thrived, propelling the character to have her own standalone movie, unlike Blunt's less fortunate choice.
Michael Madsen – Wyatt Earp Over Pulp Fiction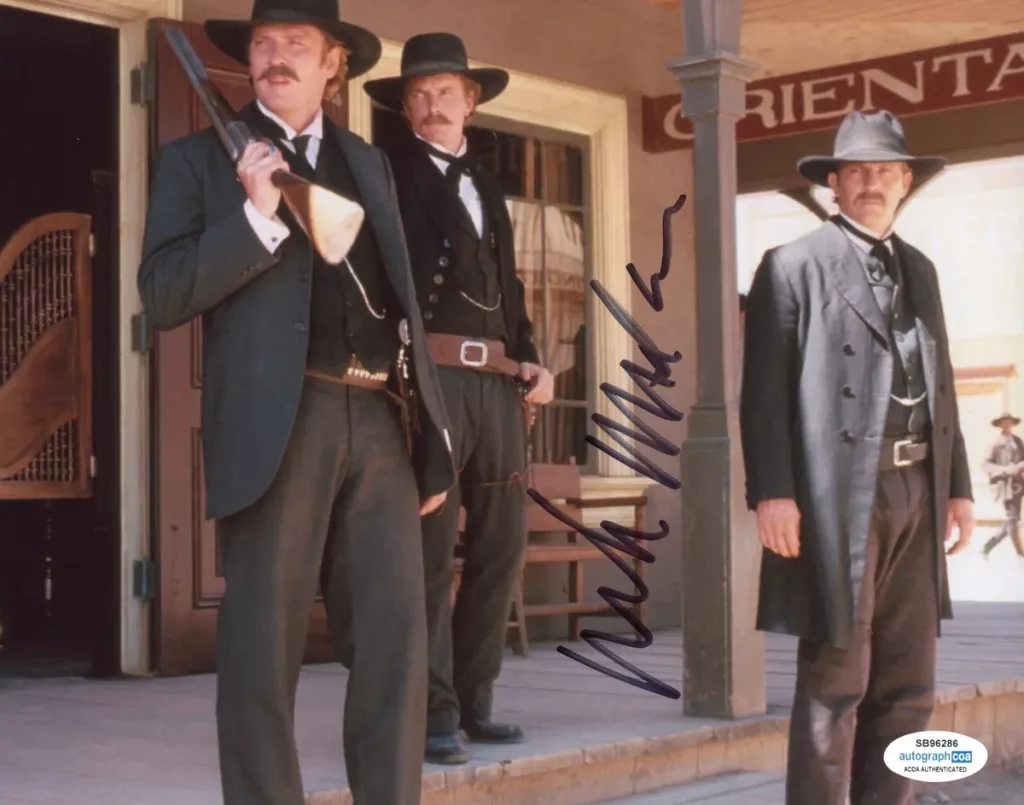 Credit: eBay
Quentin Tarantino frequently casts familiar faces like Michael Madsen, who has starred in several of his movies. Despite an offer for Pulp Fiction's Vincent Vega, Madsen chose Wyatt Earp over it. This choice strained Madsen and Tarantino's relationship, but they reconciled later, leading to Madsen's role in Kill Bill: Volume I.
Brad Pitt – Spy Game Over The Bourne Series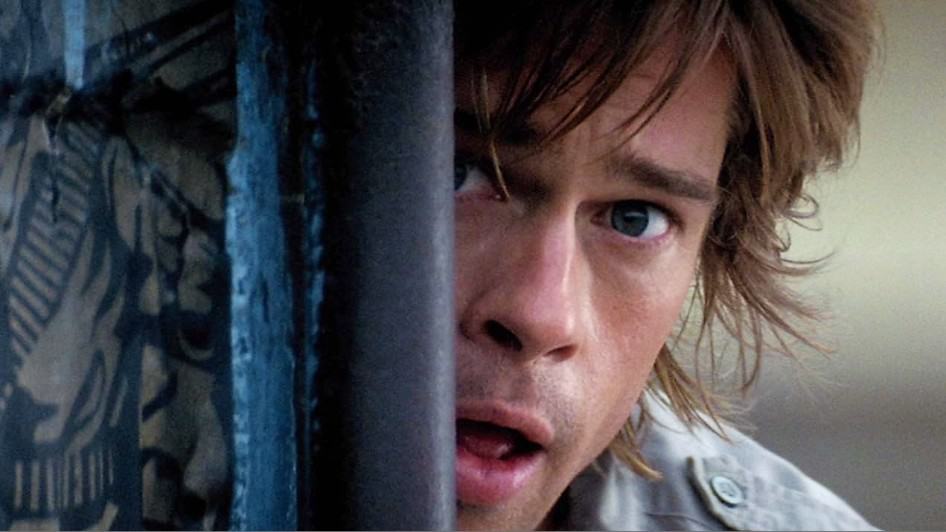 Credit: Giant Freakin Robot
Brad Pitt, a Hollywood giant, declined the role of Jason Bourne, eclipsed by Matt Damon's soaring career. Preferring Spy Game, his CIA agent stint, it didn't match the Bourne series' colossal success, marking Pitt's misstep amid his otherwise remarkable Hollywood journey. Although his choice did well, it wasn't as successful as the Bourne series.
Eddie Murphy – Holy Man Over Rush Hour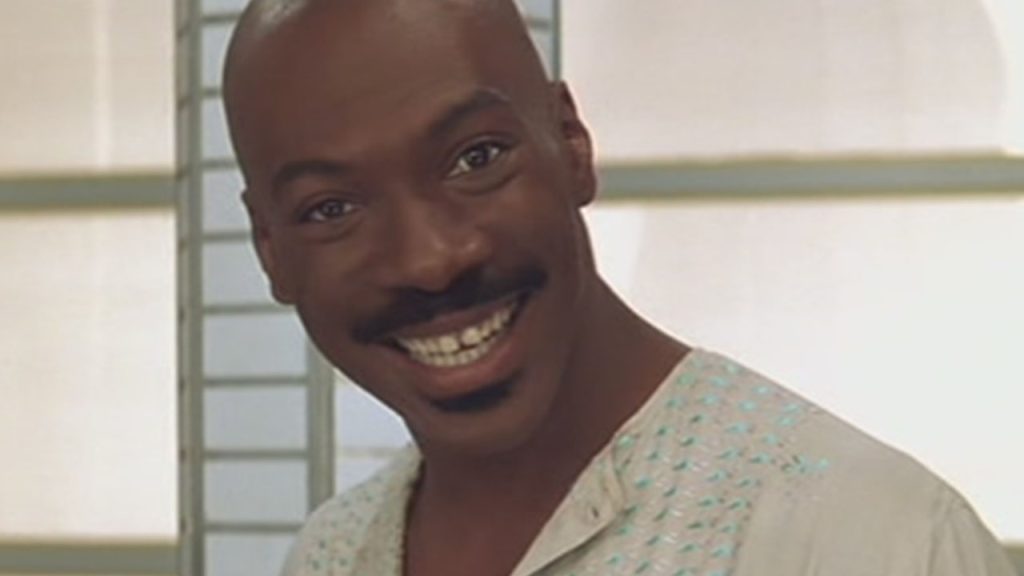 Credit: Bounce TV
Eddie Murphy's career took a steep nosedive with Holy Man while missing out on the hit Rush Hour series. Opting for the former during a rough patch, Murphy's decision haunted him. Rejecting the role of James Carter for Holy Man marked a missed chance to revitalize his career and escape the film's shadow.
Matt Damon – Downsizing Over Manchester By The Sea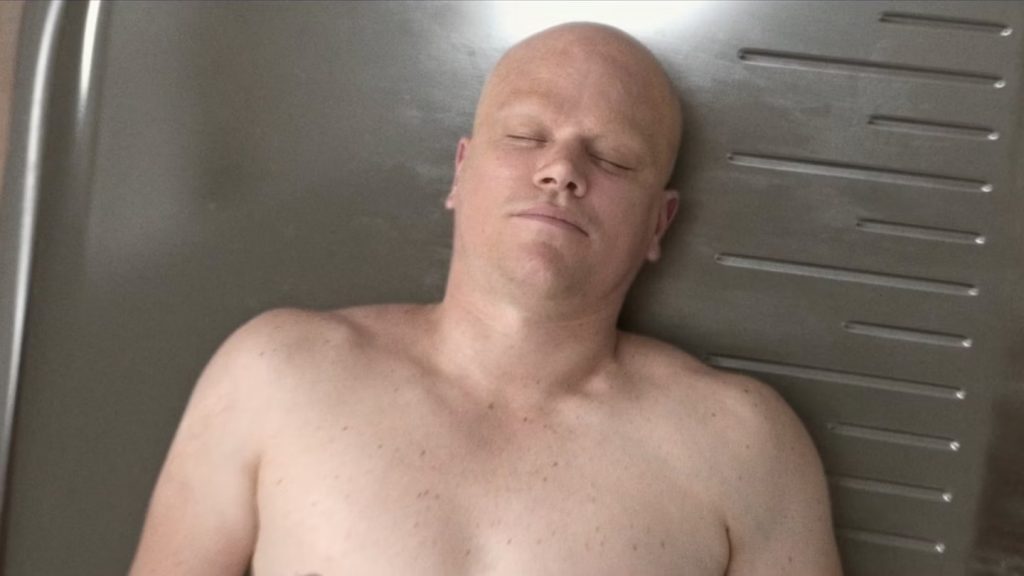 Credit: Empire
Matt Damon's repertoire spans successes like Good Will Hunting and The Departed. However, his misstep with Downsizing showed a different side. Damon's departure from directing and starring in Manchester by the Sea, taken up by Casey Affleck, led to an Oscar win for Affleck, and a bittersweet moment for Damon.
Tim Roth – Planet Of The Apes Over Harry Potter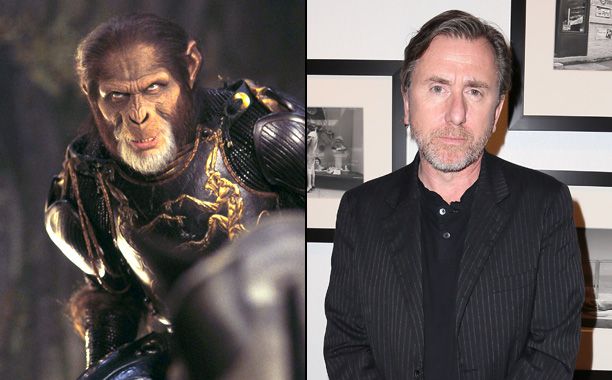 Credit: Entertainment Weekly
Tim Roth's regrettable decision to commit to Tim Burton's Planet of the Apes over Severus Snape in Harry Potter left a lasting impact. Initially offered the role, Roth attempted both projects but ultimately focused on Apes. His loss became Alan Rickman's gain, solidifying Snape as Rickman's iconic portrayal while the Apes franchise faltered.
Brooke Shields – Sahara Over Scarface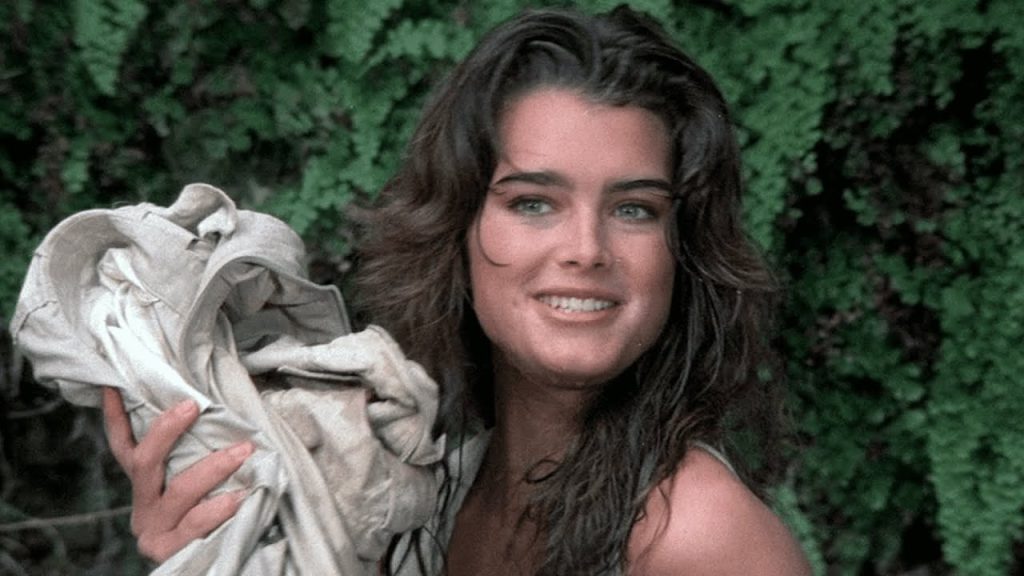 Credit: YouTube
Brooke Shields missed a chance to shine in Scarface due to her mother's advice, favoring Sahara. The role then landed with Michelle Pfeiffer, greatly boosting her career. Shields' choice led to a Razzie win, a regrettable move that regretably dimmed her star, while Pfeiffer soared to success with the iconic role.
Jean Reno – Godzilla Over The Matrix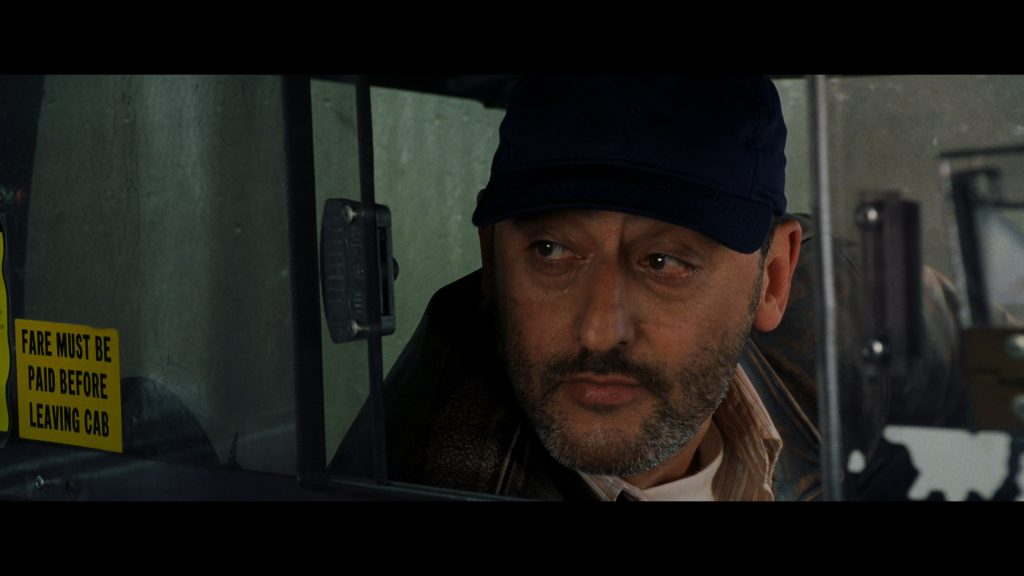 Credit: IMDB
Reno missed out on playing Agent Smith in The Matrix, ultimately declining the role because he didn't want to move to Australia to film it. This decision resulted in his role in 1998's Godzilla instead. Unfortunately for Reno, The Matrix was one of the most hailed sci-fi psychological thrillers ever made, and critics shredded Godzilla.
David Schwimmer – The Pallbearer Over Men In Black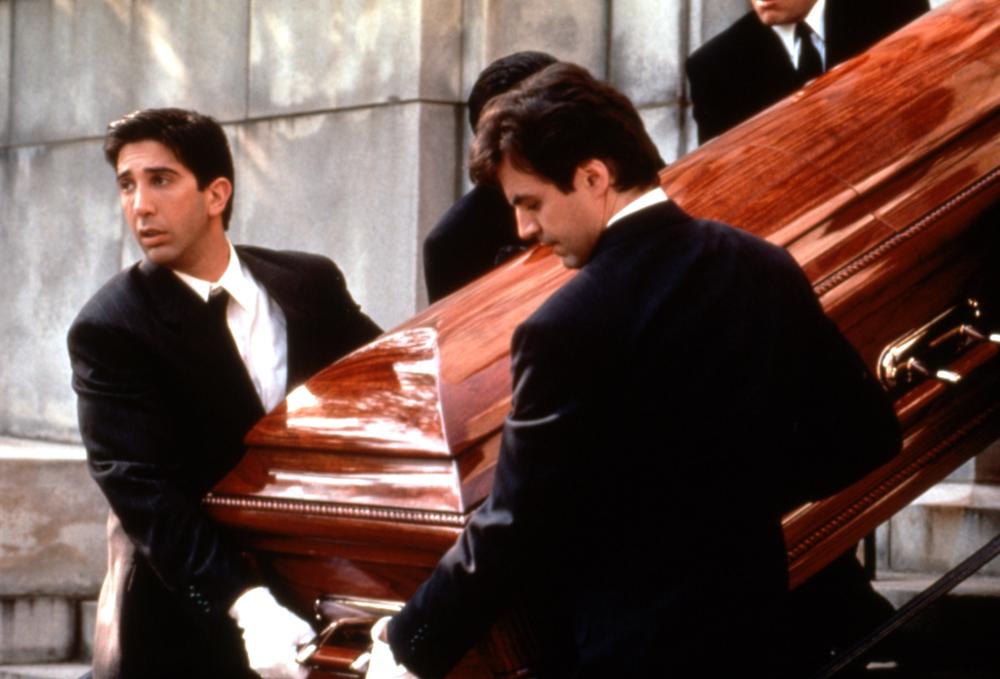 Credit: Rotten Tomatoes
David Schwimmer, best-known for his role as Ross from Friends, aimed to grow his career post-series but chose poorly. Rejecting Men in Black for Pallbearer, he landed a Razzie where he could've received so much more. Will Smith reaped success as Agent J, a role Schwimmer dismissed, ultimately aiding Smith's career progression while Schwimmer's faltered.
Will Smith – Wild Wild West Over The Matrix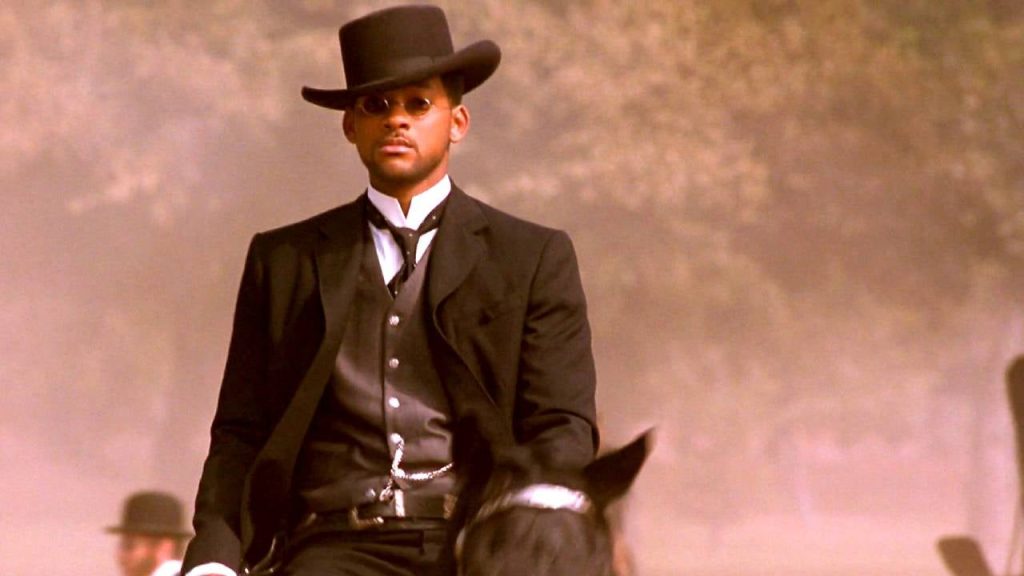 Credit: IGN
Before The Matrix, Will Smith had successfully starred in many hits. Offered the character of Neo, doubts about the film's production and camera effects made him pass. Keanu Reeves stepped in, embodying the iconic character. Smith chose Wild Wild West, which ultimately flopped, bagging Razzies for worst song and screen couple. Tough call, missing a chance at a Matrix legacy.
Kevin Costner – Waterworld Over Shawshank Redemption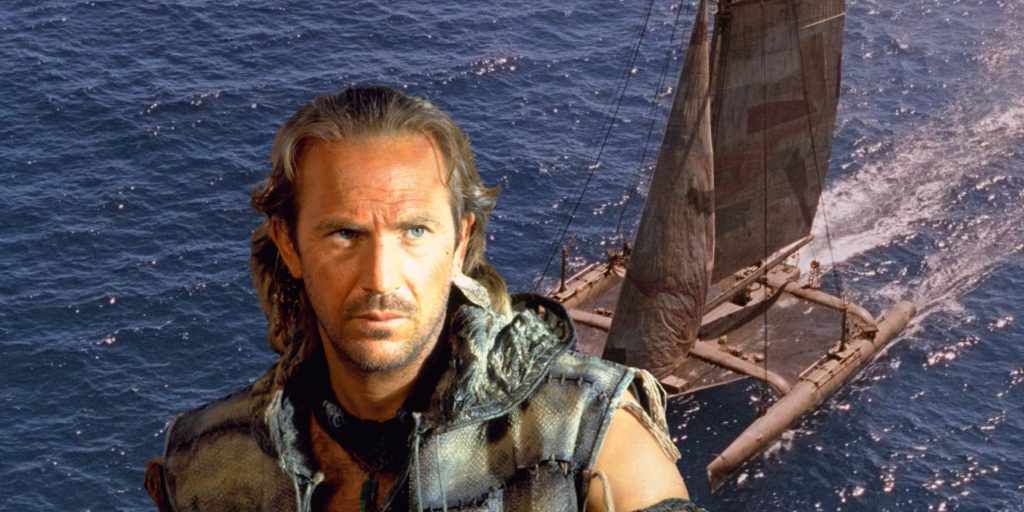 Credit: Screen Rant
Waterworld remains a colossal film failure in the history of cinema. Kevin Costner's choice to reject Shawshank Redemption's role of Andy Dufresne led to his career-damaging decision to do Waterworld instead. This decision proved regrettable as Shawshank Redemption soared to greatness, marking a missed opportunity for Costner.
Leonardo DiCaprio – The Beach Over American Psycho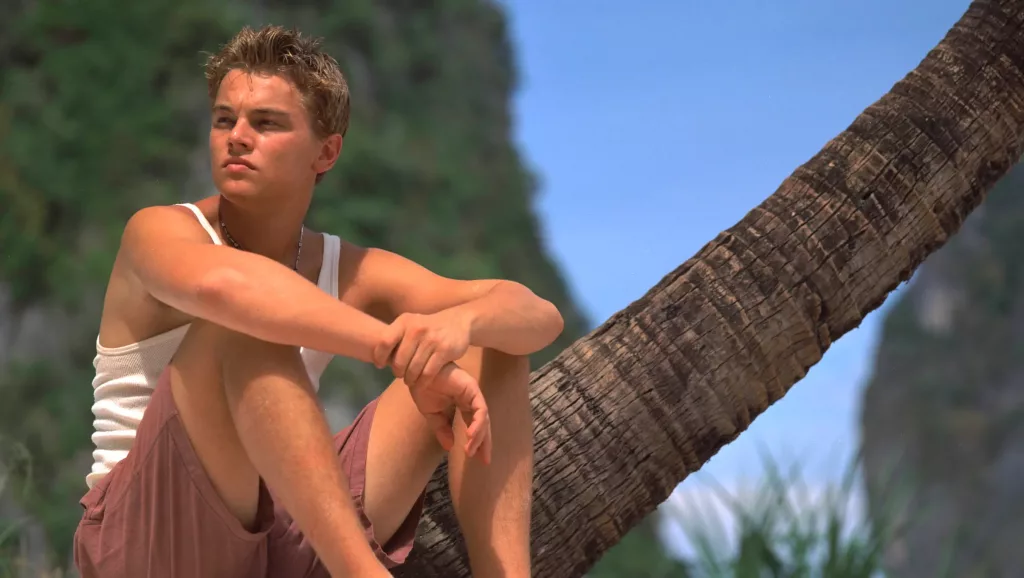 Credit: USA Today
Lionsgate reportedly offered Leonardo DiCaprio a $20 million deal to star in American Psycho, conflicting with director Mary Harron's preference for Christian Bale. When Oliver Stone took over, creative differences led DiCaprio to exit for The Beach. Bale's performance made the film a cult classic, while DiCaprio's choice faced obscurity, and is one of his lesser known films.
Julia Roberts – Valentine's Day Over The Blind Side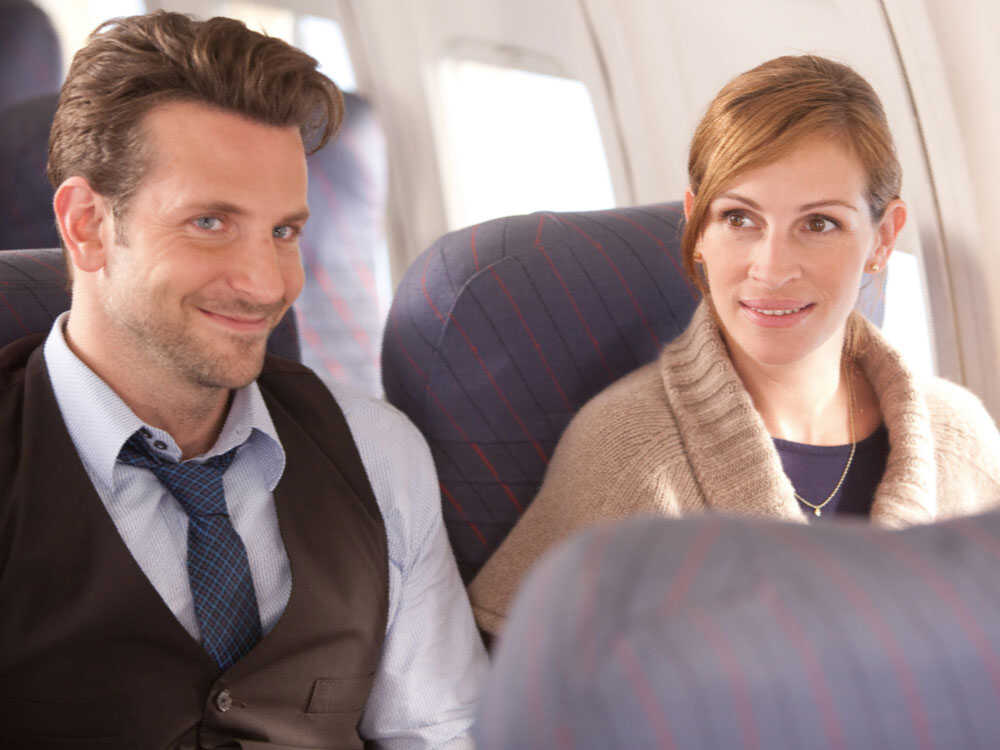 Credit: NPR
Julia Roberts, once the highest-paid actress, snubbed a role in The Blind Side, opting for Valentine's Day, a movie that paled in comparison to her acclaimed performances. Passing on Leigh Anne Tuohy's role, Roberts missed another potential Oscar nod despite her earlier success with Erin Brockovich.
Tom Selleck – Magnum, P.I. Over Indiana Jones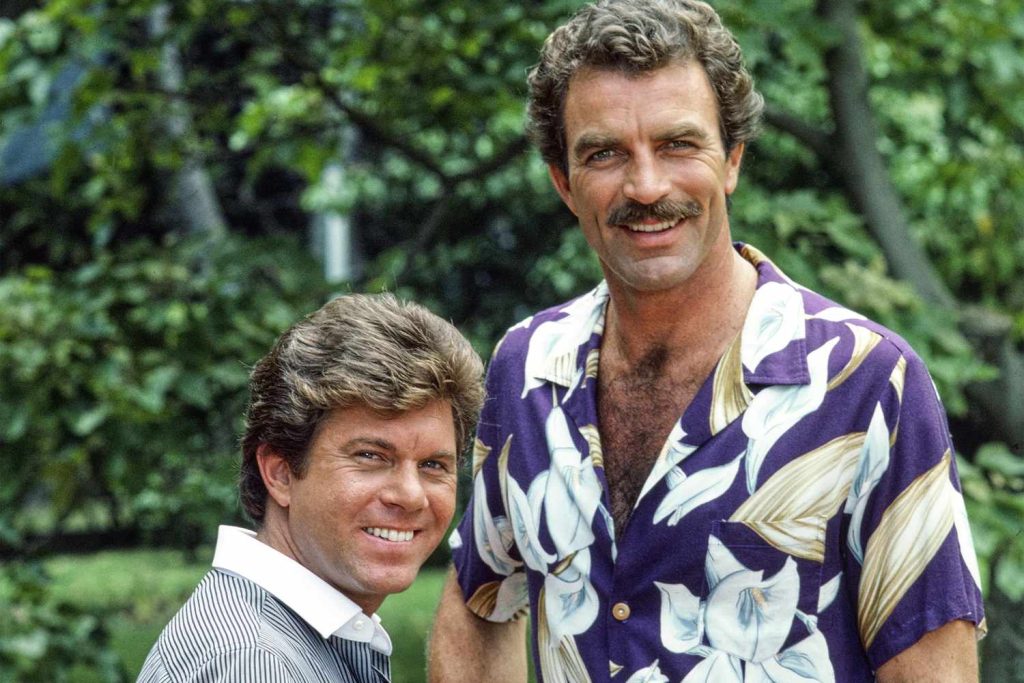 Credit: Entertainment Weekly
Spielberg initially desired Harrison Ford for Indiana Jones, but producer George Lucas objected to Ford appearing in another of his films. Tom Selleck was poised to step in until contractual conflicts related to Magnum, P.I. made him unavailable. Despite Magnum's success, it couldn't rival the iconic Indiana Jones series that Ford eventually led.
Hugh Jackman – X-Men 2 Over James Bond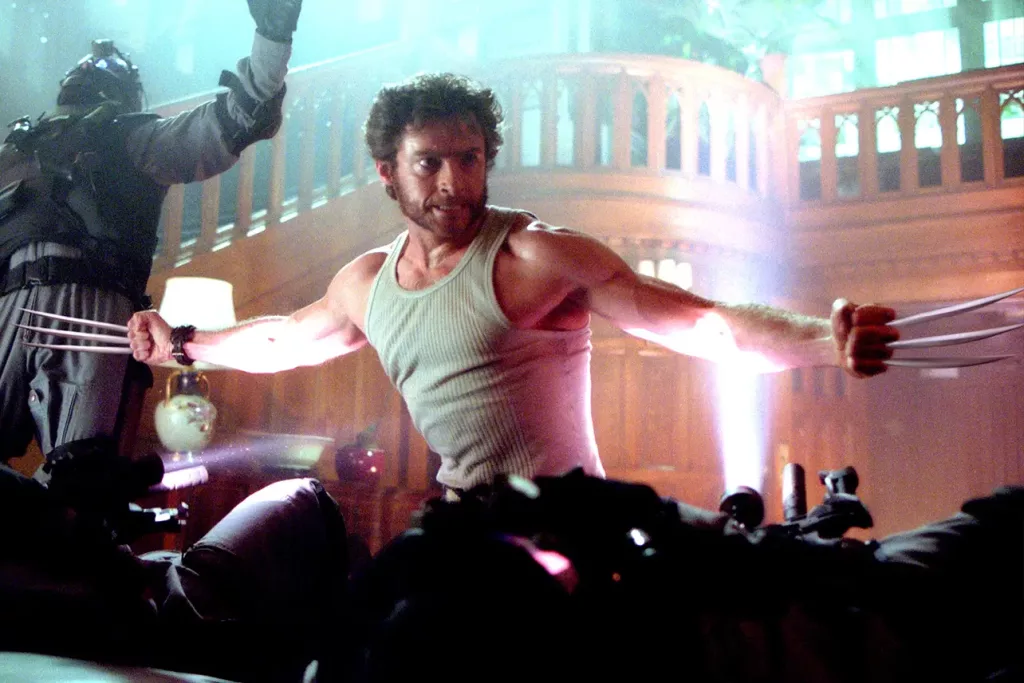 Credit: Decider
Hugh Jackman once considered portraying James Bond in Casino Royale but had to decline due to commitments to X2: X-Men United. This decision paved the way for Daniel Craig's successful tenure as Bond. Jackman later expressed interest in the role, regretting his missed chance and remaining open to the opportunity in the future, were there another opportunity for him to do so.
Katie Holmes – Mad Money Over The Dark Knight And The Dark Knight Rises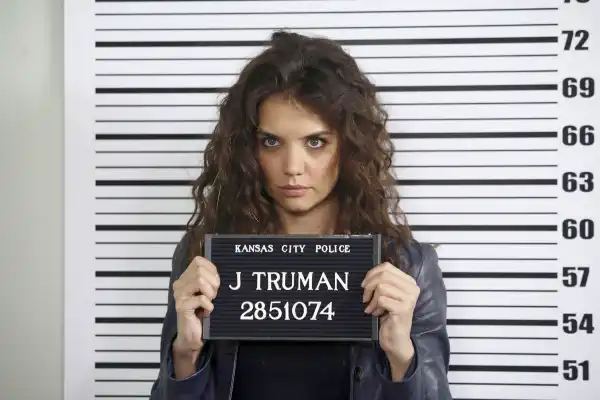 Credit: TV Movie
Katie Holmes featured as Rachel Dawes in Batman Begins before Maggie Gyllenhaal took over the role in its sequels. During this period, Holmes starred in the unsuccessful Mad Money, while The Dark Knight and The Dark Knight Rises became monumental successes, reshaping the superhero film landscape under Christopher Nolan's direction.
Marilyn Monroe – The Misfits Over Breakfast At Tiffany's
Credit: Indie Wire
Truman Capote envisioned Marilyn Monroe as Holly Golightly in Breakfast at Tiffany's, but her agent discouraged her due to Golightly's character profession. Instead, Monroe starred in The Misfits, a film penned by her husband, Arthur Miller. The Misfits faced production issues, contributing to the demise of their marriage, while Breakfast at Tiffany's remains a cinematic classic.
Tom Cruise – All The Right Moves Over Footloose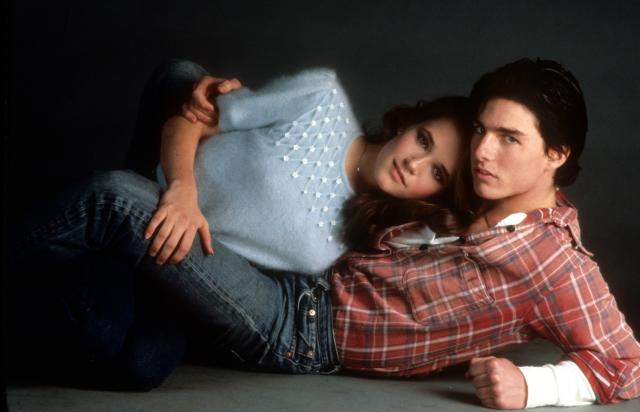 Credit: Yahoo Movies UK
Tom Cruise, renowned for his diverse roles, missed a few opportunities, including Footloose. Offered Ren McCormack's role after Risky Business, Cruise opted for All The Right Moves. His choice backfired as Footloose became an emblem of the '80s, and Cruise ultimately ended up regretting not taking the chance that could have benefitted his iconic repertoire.
Brad Pitt – Jackass Over The Bourne Identity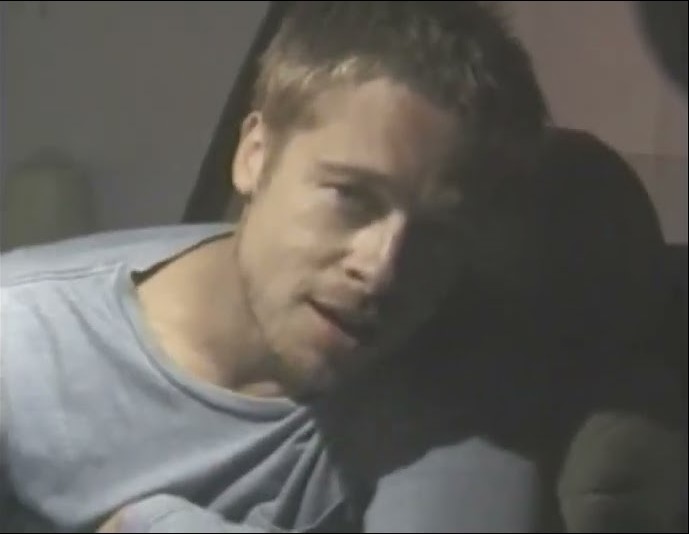 Credit: Youtube
Brad Pitt famously passed on playing Jason Bourne again in The Bourne Identity, just to make a brief appearance on MTV's Jackass. When approached for the Bourne role, his agent cited a packed schedule. Matt Damon took the part, catapulting his career. Besides Jackass, Pitt only managed a cameo in George Clooney's Confessions of a Dangerous Mind that year.
Christina Applegate – Just Visiting Over Legally Blonde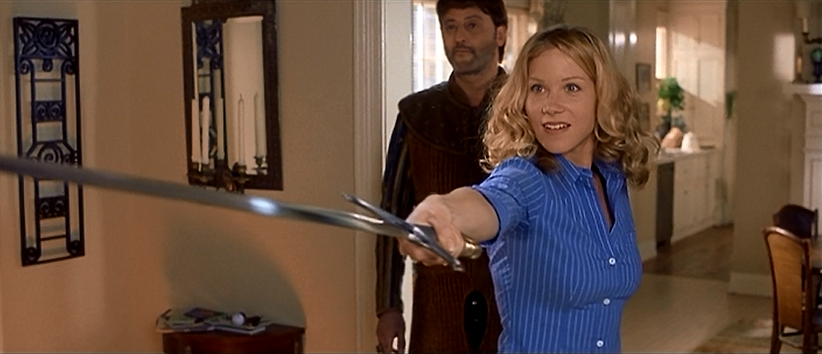 Credit: Forgotten Films
Christina Applegate was initially considered for the role of Elle Woods in Legally Blonde but hesitated due to concerns about being typecast as a 'typical' blonde. Preferring to break away from that image after Married with Children, she opted for Just Visiting, a remake that failed to make an impact compared to the incredibly successful Legally Blonde.
Michelle Pfeiffer – Coolio Music Video Over The Silence of the Lambs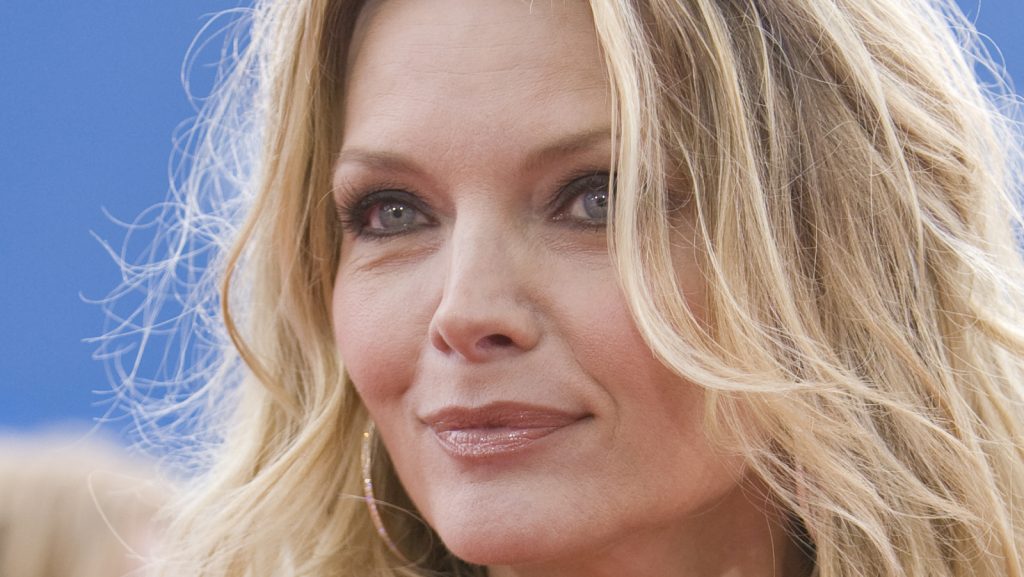 Credit: Grunge
Michelle Pfeiffer declined the role of Clarice Starling in The Silence of the Lambs, finding the script too dark. Instead of starring in the iconic film, she made a cameo appearance in Coolio's Gangsta's Paradise music video, which, while not unsuccessful with 1.4 billion views at present, was a notable diversion in her career choice.
Jennifer Connelly – Etoile Over Heathers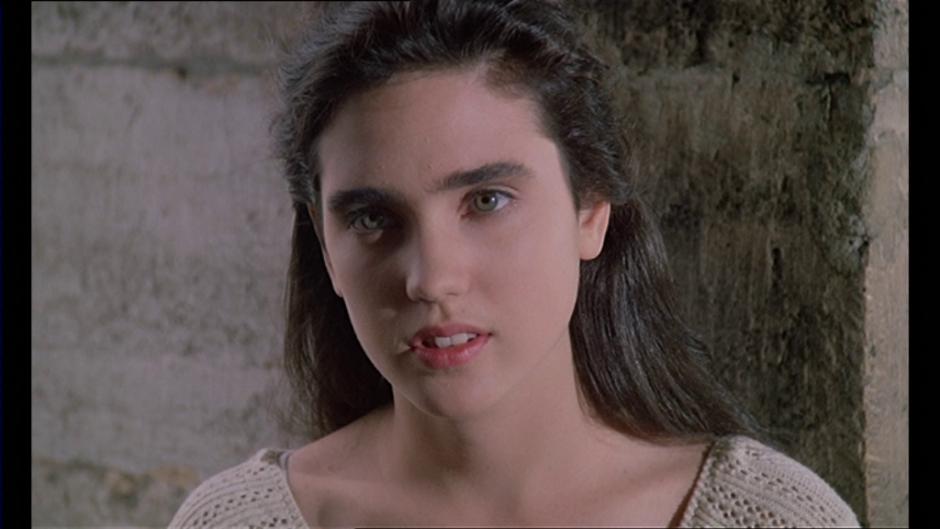 Credit: IMDB
Screenwriter Daniel Waters originally envisioned Jennifer Connelly as Heathers' lead, Veronica. Connelly, known for her role in Labyrinth, opted for the Italian film Etoile over the iconic role. Winona Ryder's portrayal of Veronica made Heathers a hit, a role that could have elevated Connelly's career had she chosen differently.
Burt Reynolds – 100 Rifles Over On Her Majesty's Secret Service
Credit: People
Burt Reynolds was on the brink of becoming James Bond in 1969 for On Her Majesty's Secret Service but turned it down, feeling an American couldn't do justice to the British role. Opting for Westerns like 100 Rifles, Reynolds quipped about his time refereeing fights between Jim Brown and Raquel Welch on set. It would have been interesting to see him portray Bond!
John Travolta – Pulp Fiction Over Forrest Gump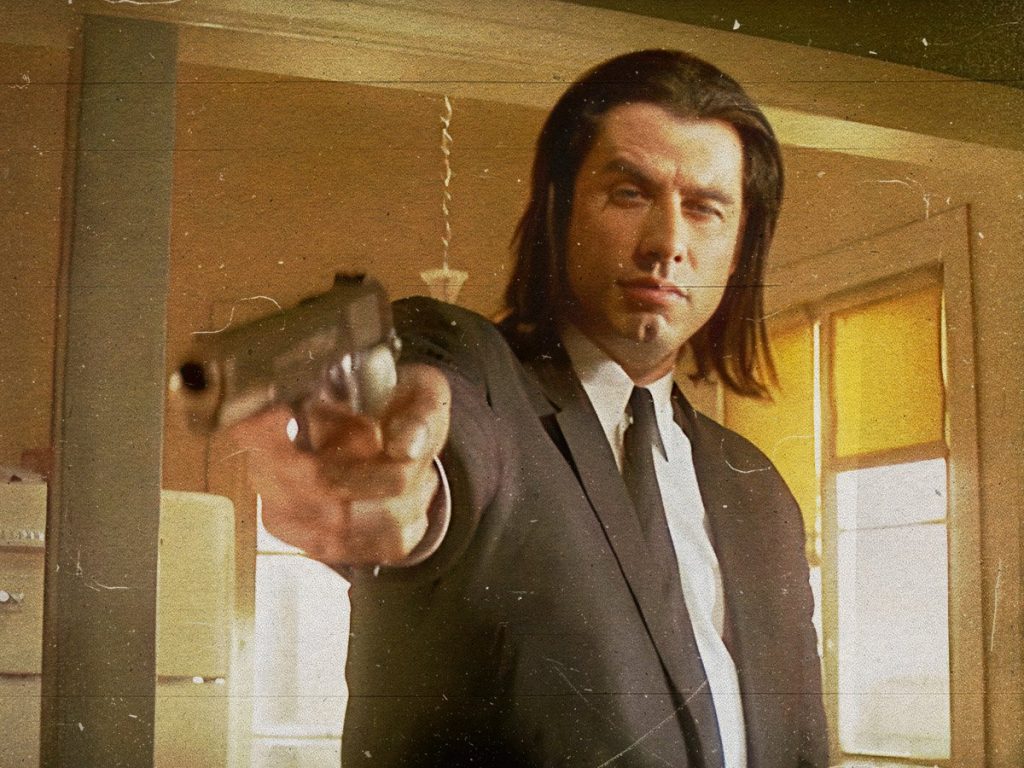 Credit: Far Out Magazine
Among iconic films, Forrest Gump stands tall. Surprisingly, John Travolta turned down the lead role, paving the way for Tom Hanks' Oscar-winning performance. Opting for Pulp Fiction, Travolta's path differed considerably. While Pulp Fiction was successful in its own right, it couldn't rival the impact and acclaim achieved by the unforgettable Forrest Gump.
Emily Browning – The Uninvited Over Twilight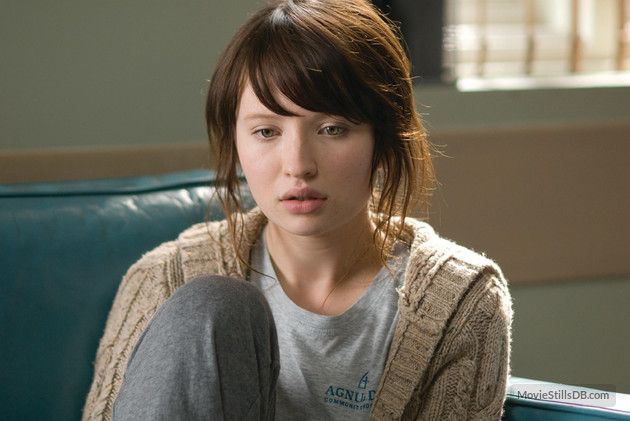 Credit: Pinterest
Emily Browning, renowned for Sucker Punch, was initially eyed for Bella Swan in Twilight. Yet, unimpressed by the script, she opted out, leading Kristen Stewart to scoop up the role instead. Browning chose The Uninvited, a horror remake, but this decision meant that she missed the global success that Twilight later enjoyed, and still does to this day.
Matthew Broderick -The Tale of Despereaux Over Breaking Bad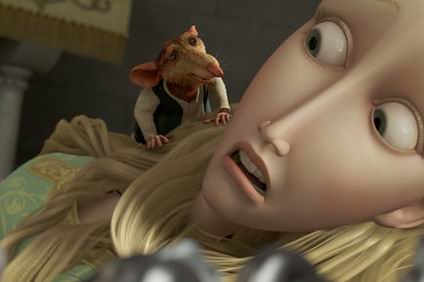 Credit: Cinemaniacs
AMC's Breaking Bad captivated audiences with a chemistry teacher turned meth manufacturer. Bryan Cranston's Walter White earned praise, but Matthew Broderick was initially offered the role. Opting for The Tale of Despereaux, Broderick missed out on being part of one of TV's most acclaimed series, and the film was not at all comparable.
Paul Schaffer – Seinfeld Over Making Music
Credit: YouTube
In Paul Shaffer's 2009 memoir, We'll Be Here the Rest of Our Lives, he revealed that Jerry Seinfeld offered him the role of George Costanza in Seinfeld without an audition. Regrettably, Shaffer declined, citing being occupied with music production. Unaware of the show's immense success, he missed a chance to be involved in an iconic part of TV history.
Tom Hanks – That Thing You Do Over Jerry McGuire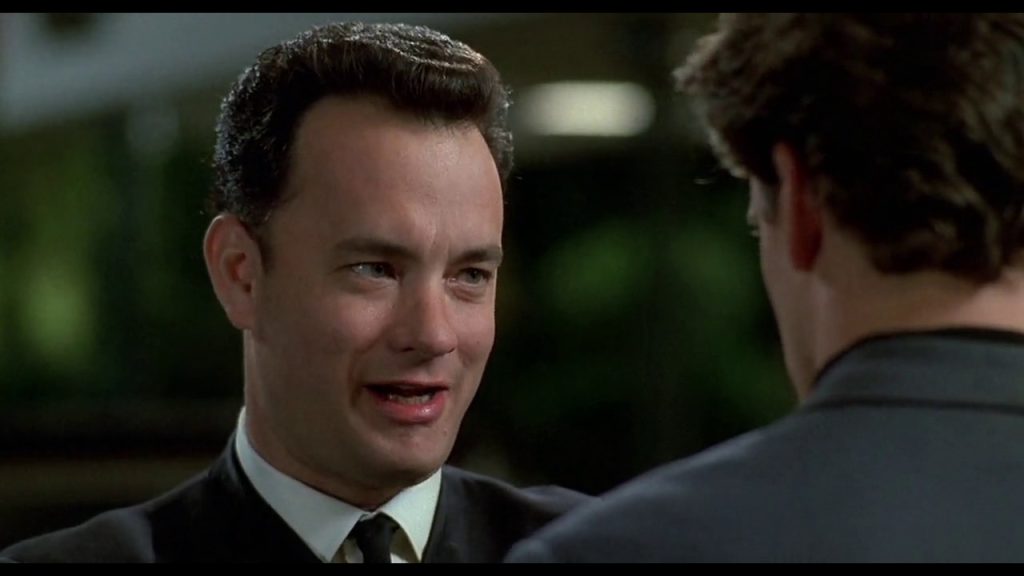 Credit: Indie Wire
In Cameron Crowe's account, Tom Hanks was the initial choice for the lead in Jerry Maguire. Hanks, preoccupied with directing That Thing You Do, passed on the role, which ultimately went to Tom Cruise. Reflecting later, Hanks acknowledged Cruise's unique fit for the part, asserting that no one else could have executed it the way Cruise did in the film.
Ray Liotta – Muppets From Space Over The Sopranos
Credit: Muppet Wiki
Ray Liotta's success in Goodfellas put him in contention for HBO's The Sopranos, eyeing the role of Tony Soprano. Regrettably, Liotta declined, and James Gandolfini took on the iconic role. Gandolfini's portrayal became legendary, while Liotta's projects, like Muppets from Space and Forever Mine, didn't garner the same acclaim.
Mel Gibson – What Women Want Over Gladiator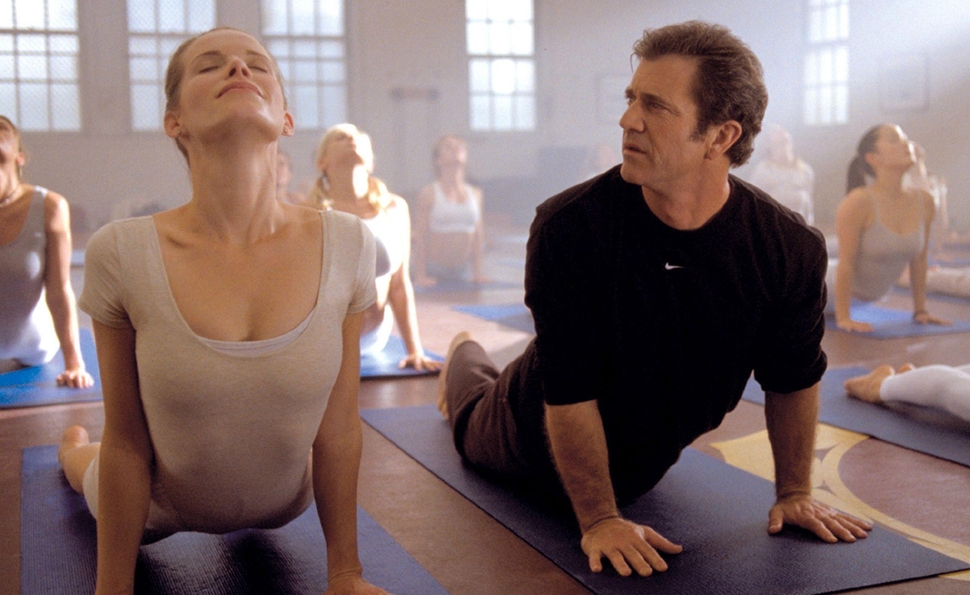 Credit: The Dissolve
The iconic role of Maximus in Gladiator almost went to Mel Gibson instead of Russell Crowe. Gibson declined, citing age as a factor. Opting for What Women Want, Gibson's decision led Crowe to secure the role, earning him an Academy Award for Best Actor, solidifying the film's success – something Gibson could have earned if he had accepted the original role.
Bruce Willis – The Bonfire of the Vanities Over Ghost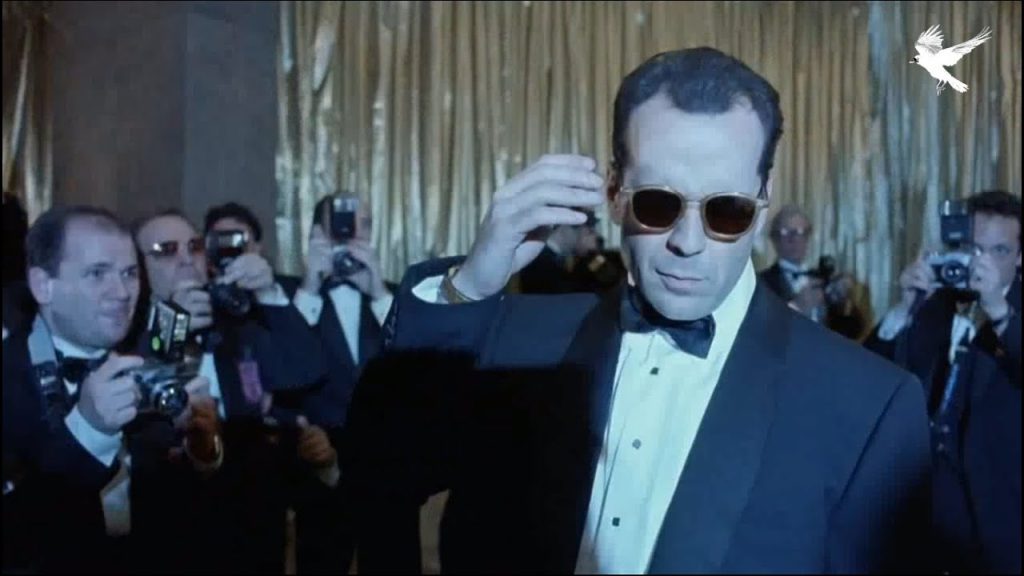 Credit: YouTube
Bruce Willis almost played Sam Wheat in "Ghost," potentially working alongside his then-wife, Demi Moore. However, Willis passed on the role for "The Bonfire of the Vanities." Missing the chance to star in a highly successful film, he watched Patrick Swayze take on the role and share an unforgettable chemistry with his wife.
Dana Delany – Rescuers: Stories of Courage: Two Couples Over Sex in The City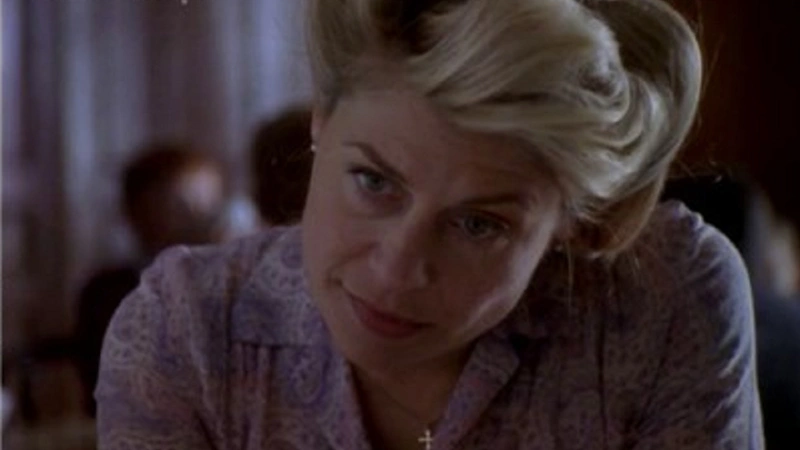 Credit: MUBI
Dana Delany, known for roles like the one in Live Nude Girls, nearly took on the iconic role of Carrie Bradshaw in Sex and The City. However, she opted out, favoring TV movies like Rescuers: Stories of Courage: Two Couples. This choice cost her the chance to become synonymous with the character of Bradshaw, ultimately giving that opportunity to Sarah Jessica Parker.
Molly Ringwald – Betsy's Wedding Over Pretty Women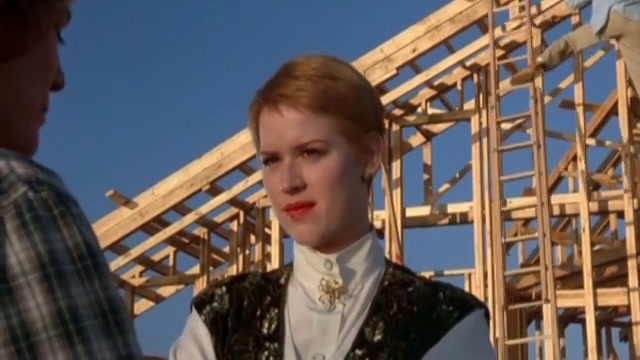 Credit: TV Guide
Molly Ringwald, famous for '80s classics like The Breakfast Club, declined the role of Vivian Ward in Pretty Woman due to character concerns. Opting for Betsy's Wedding, she passed on the later iconic opportunity, paving the way for Julia Roberts to seize the role and escalate into an A-list actress, while Ringwald stayed rooted in her '80s legacy.
Lindsay Lohan – Labor Pains Over The Hangover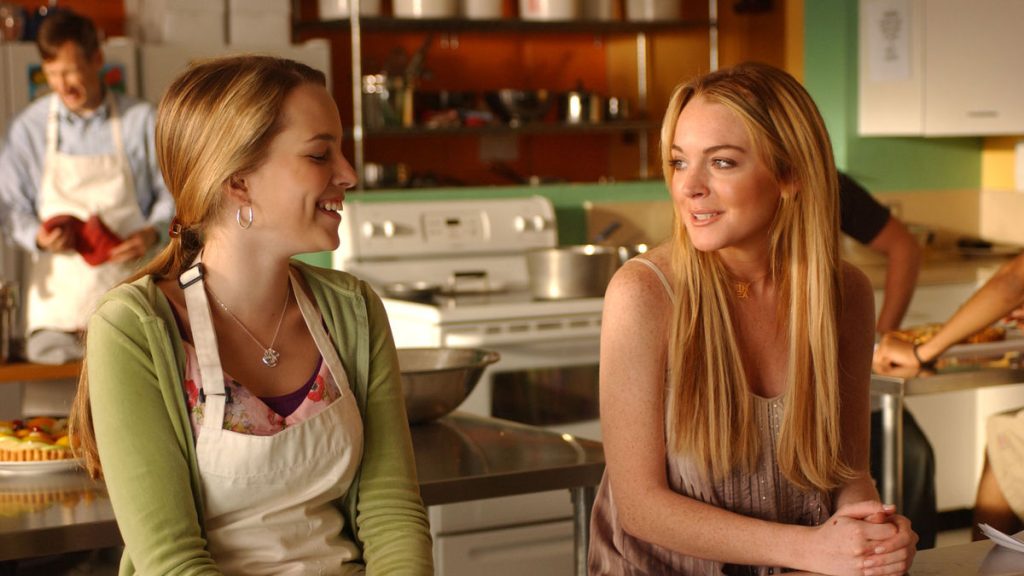 Credit: OrcaSound
Lindsay Lohan passed on The Hangover's stripper role, citing her age at 20, opting to star in 2009's Labor Pains. Heather Graham stepped in and reprised the role in sequels. Lohan's decision potentially could've aided her during troubled times, but Graham's portrayal became synonymous with the franchise's success.
Iwan Rheon Played A Very Different Role In Game Of Thrones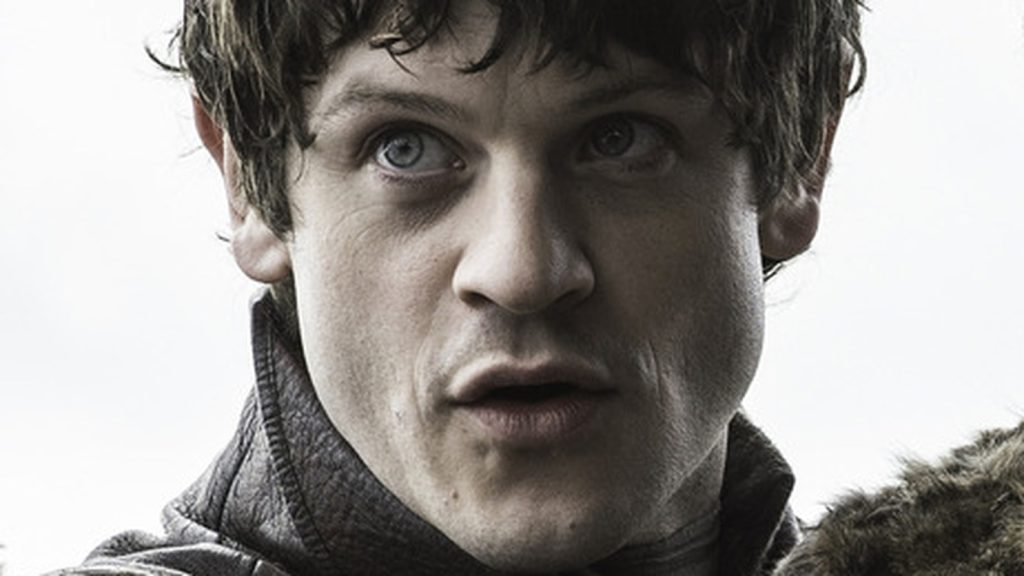 Credit: Looper
Initially eyeing Jon Snow, Iwan Rheon auditioned for Ramsay Bolton, becoming one of Game of Thrones' most despised characters. Reflecting on his choice, Rheon remarked it would've altered Jon Snow significantly if he'd portrayed him. His chilling portrayal secured his place in the series as the manipulative and sadistic Bolton, earning both acclaim and disdain.
Alexander Ludwig Was Trying To Kill The Character He Wanted To Portray In The Hunger Games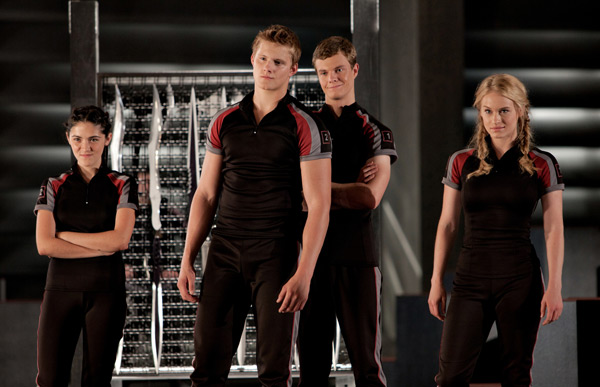 Credit: That Shelf
Alexander Ludwig, known for his portrayal of Cato in the Hunger Games, surprisingly aimed to embody the character of Peeta Mellark. Despite his initial desire for Peeta, Ludwig found the experience of playing the antagonist fulfilling, allowing him to delve into an unexplored facet of his acting repertoire, that focussed more on antagonistic roles rather than protagonistic ones that he had played previously.
Eddie Redmayne Almost Wasn't The Lovable Magizoologist in Fantastic Beasts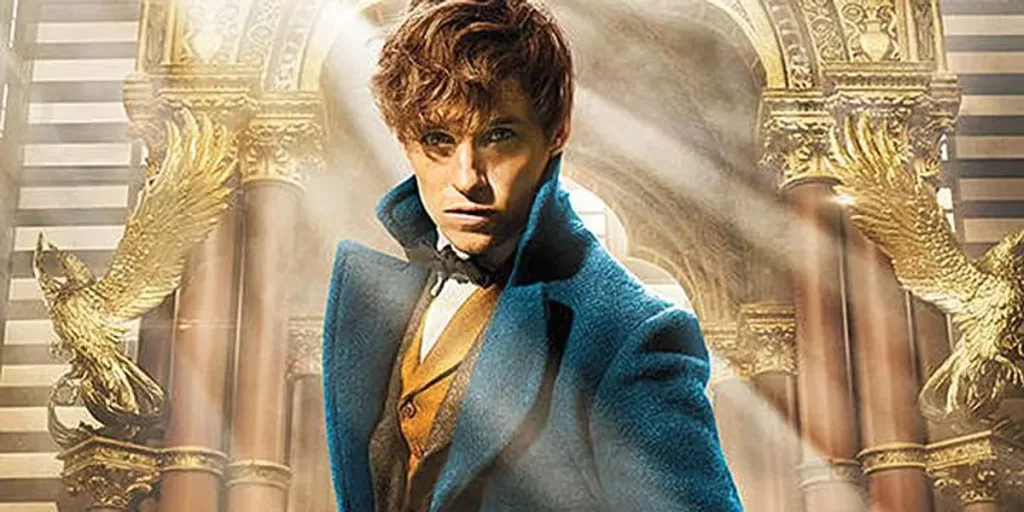 Credit: Out Magazine
Eddie Redmayne, now recognized around the world as Newt Scamander, initially auditioned for Tom Riddle in Harry Potter and the Chamber of Secrets. Despite actually hoping for a Weasley role, he admitted failing the audition, sharing this during an interview in 2016. Nevertheless, Redmayne found success with a significant role in the Fantastic Beasts series, still linking him to the Harry Potter franchise.
James Franco Never Intended To Be A Villain In Spider-Man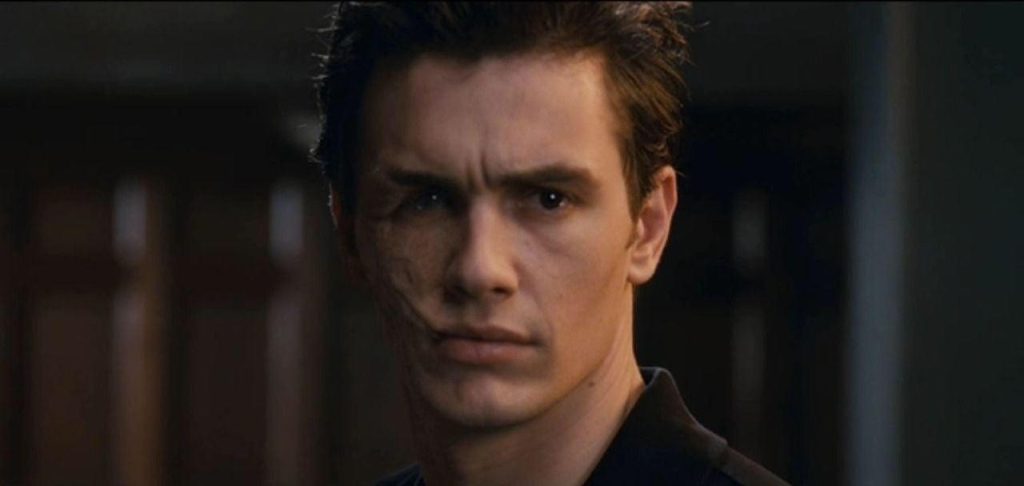 Credit: Reddit
Franco initially wanted to play Peter Parker in the Spiderman trilogy, but the role went to Tobey Maguire instead. He ended up portraying Parker's best friend Harry Osborn, who becomes the new Green Goblin. He apparently got pretty far in the audition process for Parker, and although he was unsuccessful, director Sam Raimi recognised his talents and kept him in the film.
Tom Hiddleston Wanted To Be The Hero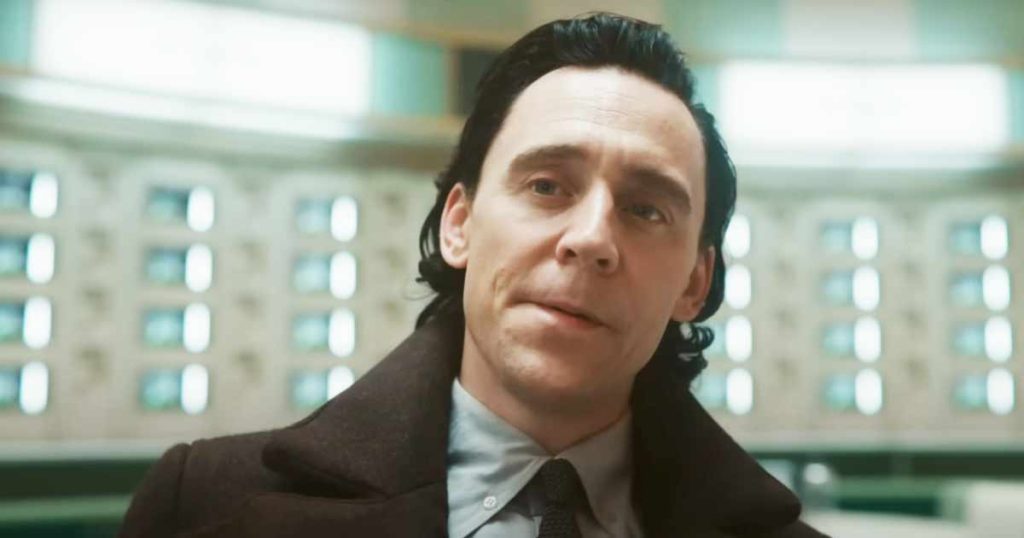 Credit: Koimoi
Tom Hiddleston, famed for his portrayal of Loki in the MCU, originally aimed for the role of Thor. During an episode of The Tonight Show, his audition for the character surfaced, prompting his reaction. Hiddleston graciously stated that they cast the right actor. Indeed, audiences concur, recognizing Hiddleston as the ideal embodiment of the mischievous trickster god.
Rainn Wilson Applied For The Job Of Regional Manager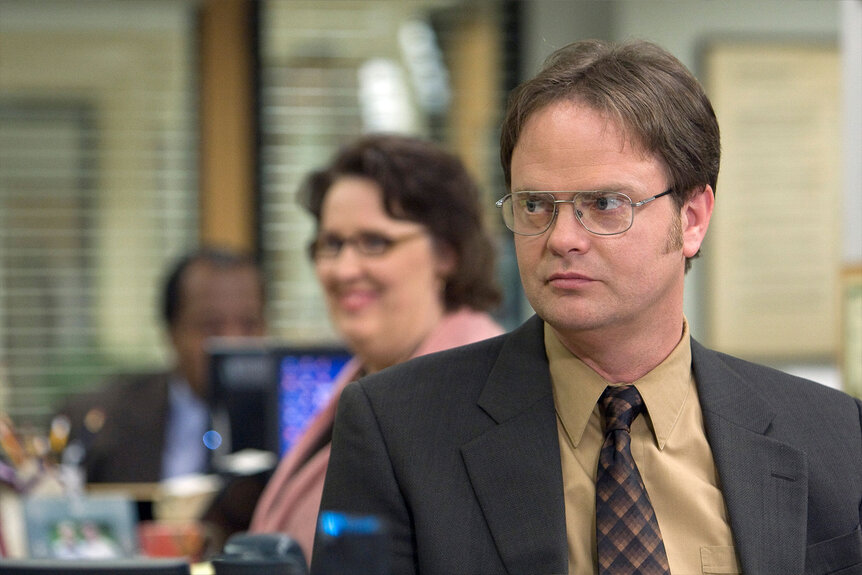 Credit: NBC
Rainn Wilson, known for his iconic role as Dwight Schrute in The Office, initially auditioned for Michael Scott's character. He admitted his early attempt was essentially a Ricky Gervais impression. Eventually, Wilson found his calling in portraying Dwight, delivering a performance that became beloved by audiences, and something he's heavily associated with.