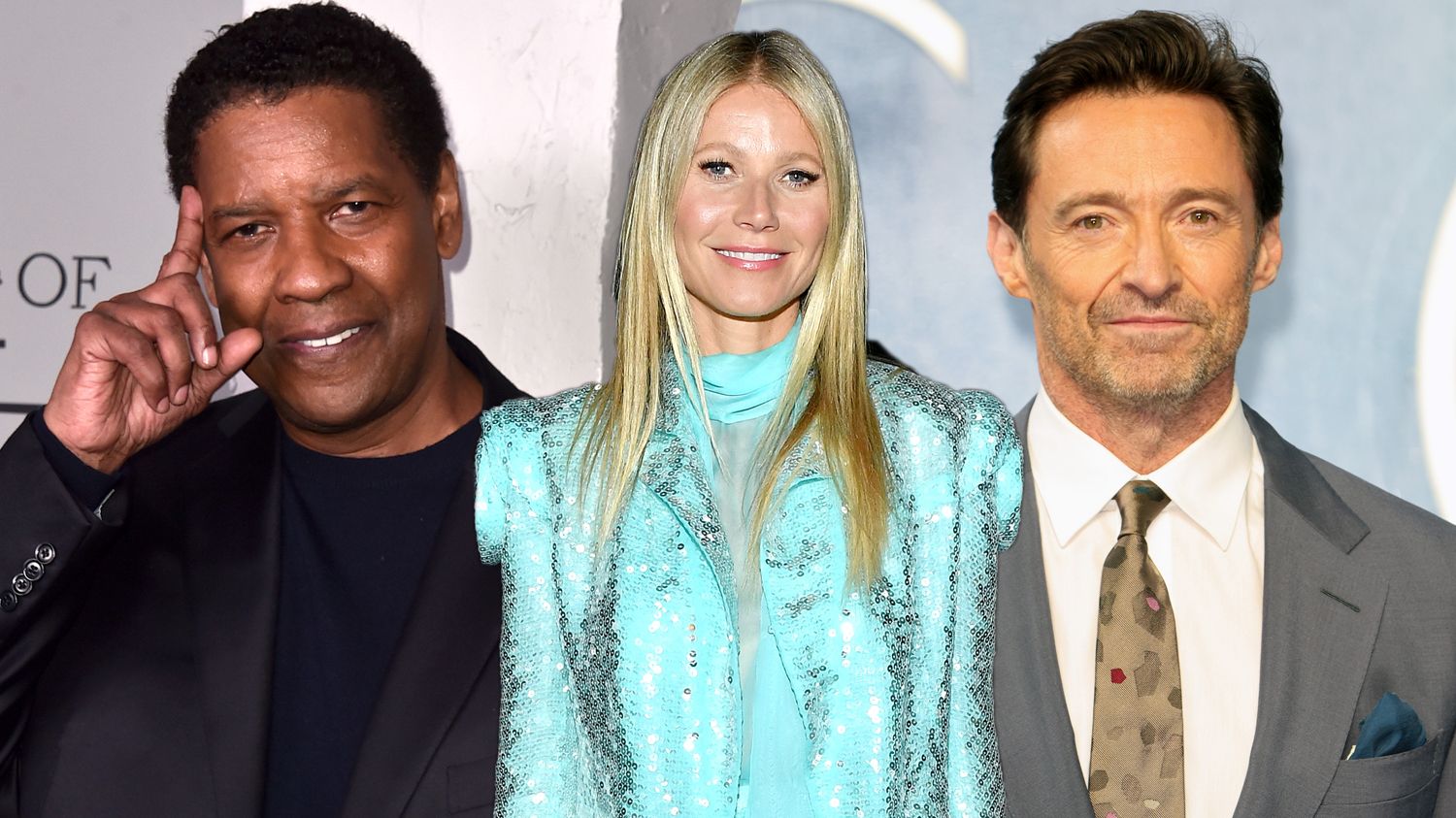 Credit: Getty Images via Planet Radio
In every successful actor's career, there are bound to be a few regrets. From Forrest Gump to Ferris Bueller; there are some pretty huge roles here that actors turned down, and later ended up kicking themselves about when they realised just how huge the films became. Come and take a trip into a Hollywood parallel universe…
Mel Gibson – Gladiator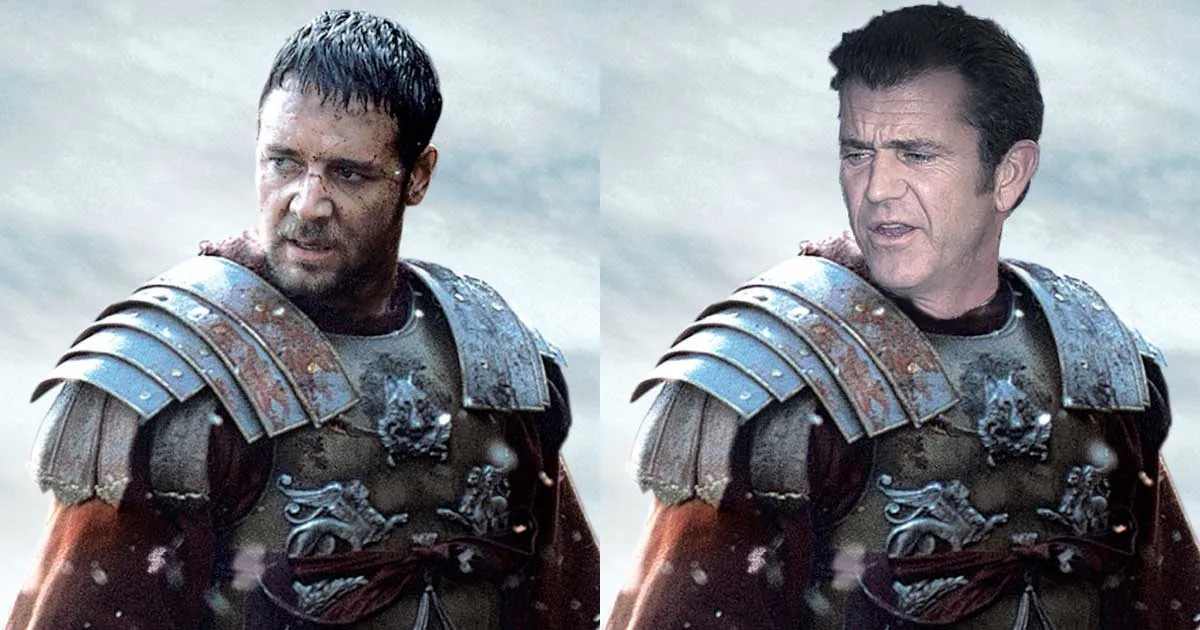 Credit: Dreamworks Pictures via Getty Images
We could have seen Mel Gibson swap his blue Scottish face paint for gladiator armor, had he not turned down the role of Maximus. No one knows why he turned it down, but surely Russel Crowe was glad that he did because it became one of the defining moments of his career.
Molly Ringwald – Pretty Woman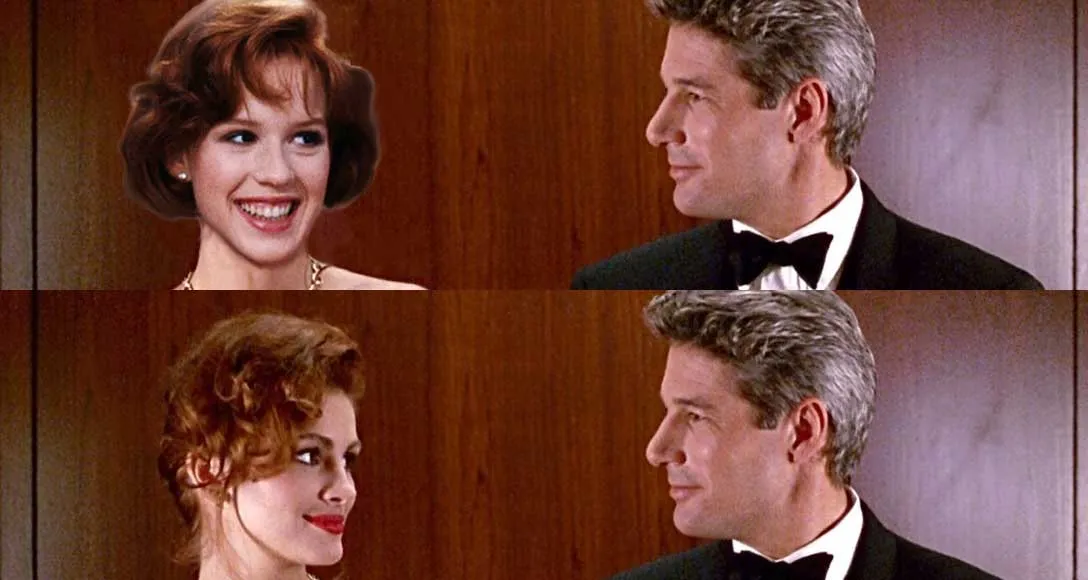 Credit: Buena Visat Pictures via Universal Pictures
In 2023, Molly Ringwald revealed that she had turned down the lead role in 1990 romcom. The film landed Julia Roberts an Oscar nomination, but Ringwald turned it down because she felt that the film's premise was 'icky' in it's depiction of sex work.
Tom Hanks – Jerry Maguire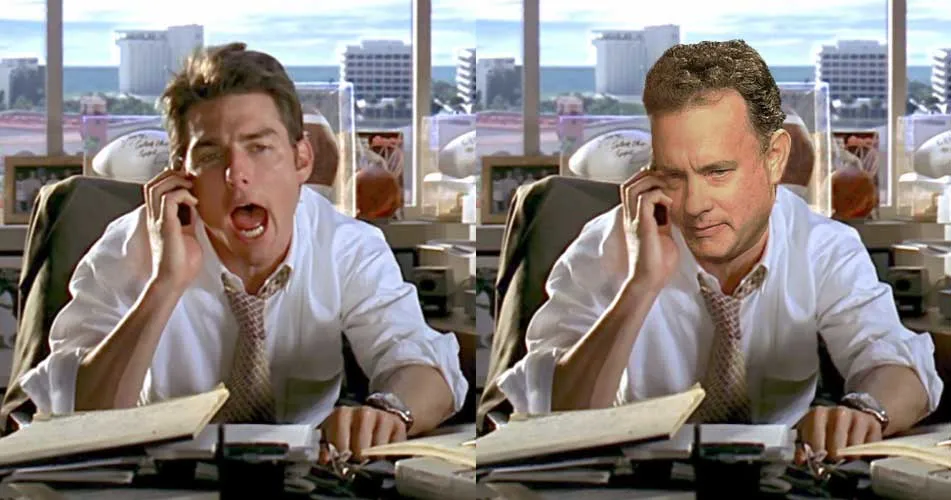 Credit: TriStar Pictures via Getty Images
When people think about this film, they think about Tom Cruise in this iconic role. This film would have been totally different, had the lead actually gone to the person who was meant to play Maguire; Tom Hanks. Hanks read the script, but passed on the role.
Julia Roberts – The Blind Side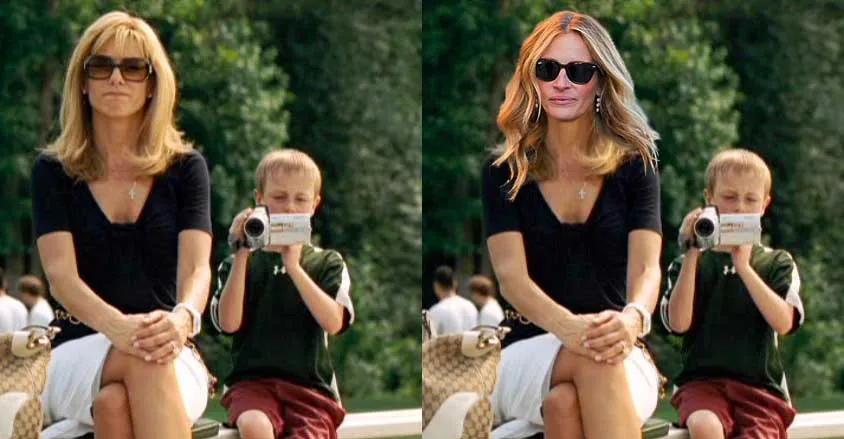 Credit: Warner Bros via Getty Images
This one was down to scheduling conflicts on Roberts' part, but she didn't end up starring in this iconic tear-jerker. The film was actually written with Julia Roberts in mind, but it was Sandra Bullock who took the leading role in the end.
Thomas Jane – Mad Men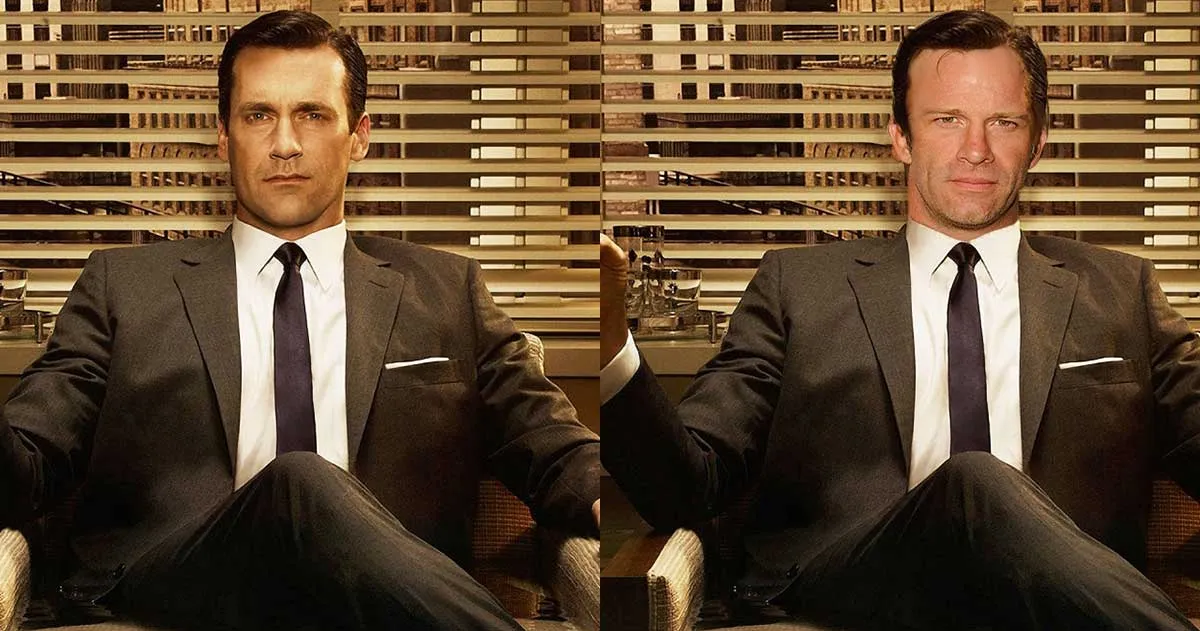 Credit: AMC via Getty Images
Thomas Jane was the original candidate for Don Draper in Mad Men. It's hard to think that anyone besides John Hamm couple play this suave manipulator, but Jane turned down the role because he thought that he was too big of a movie star to do a TV show…
Paul Giamatti – The Office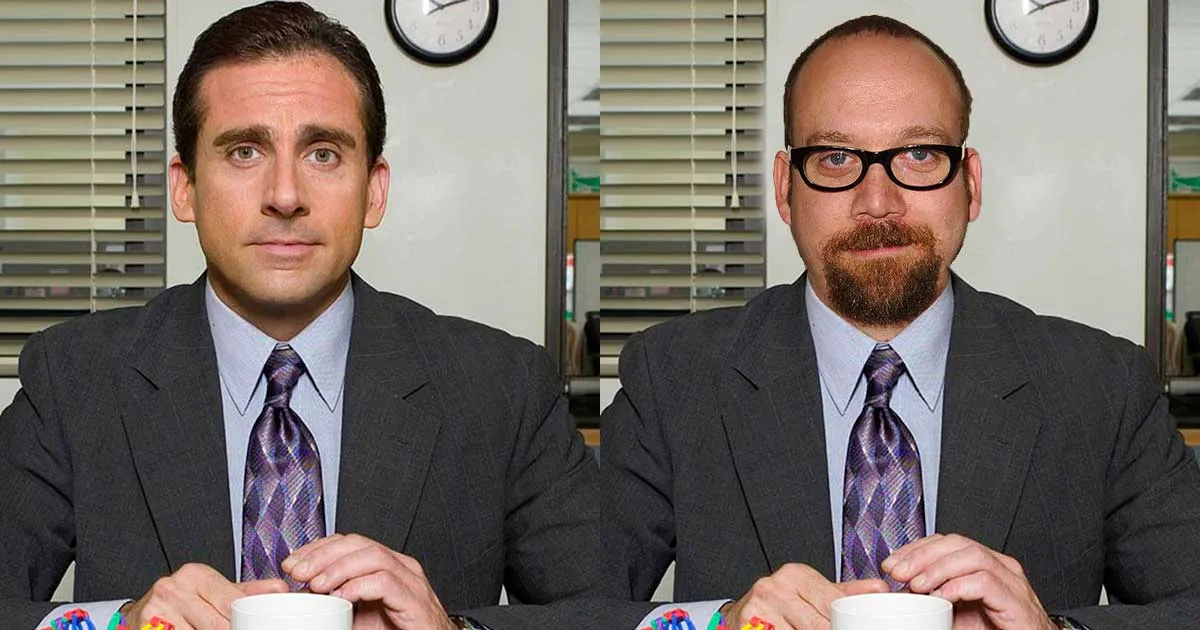 Credit: NBC via Getty Images
Michael Scott is one of the most definitive characters in sitcom history, so when it came to casting the role, choosing the actor couldn't have been more important. According to producers, there were over 30 actors considered for the role. Steve Carrell, Paul Giamatti and Philip Seymour Hoffman were offered the final part as producers felt they were the perfect level of douchy.
Tom Cruise – Footloose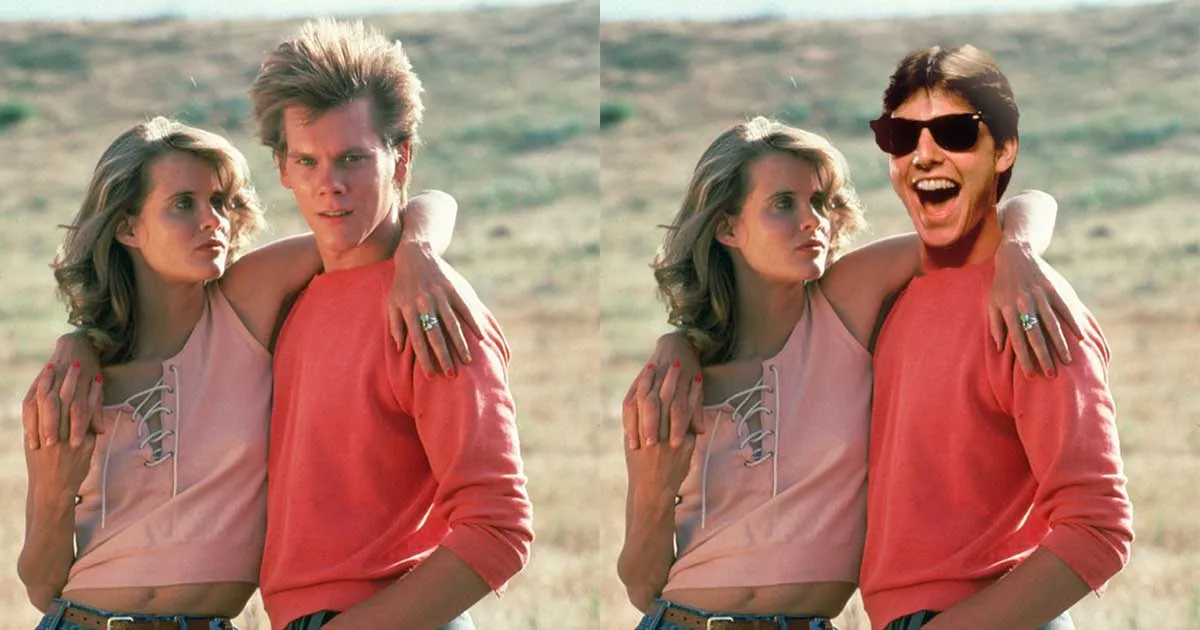 Credit: Paramount Pictures via Warner Bros
Tom Cruise had shown off his dancing skills in that iconic Risky Business scene, so the directors on Footloose thought that he would be the perfect fit for the role of Ren. Cruise turned down the role, meaning that Kevin Bacon stepped up and became a cult icon, Cruise was hardly bothered though, because he still became a global sensation.
John Travolta – Forrest Gump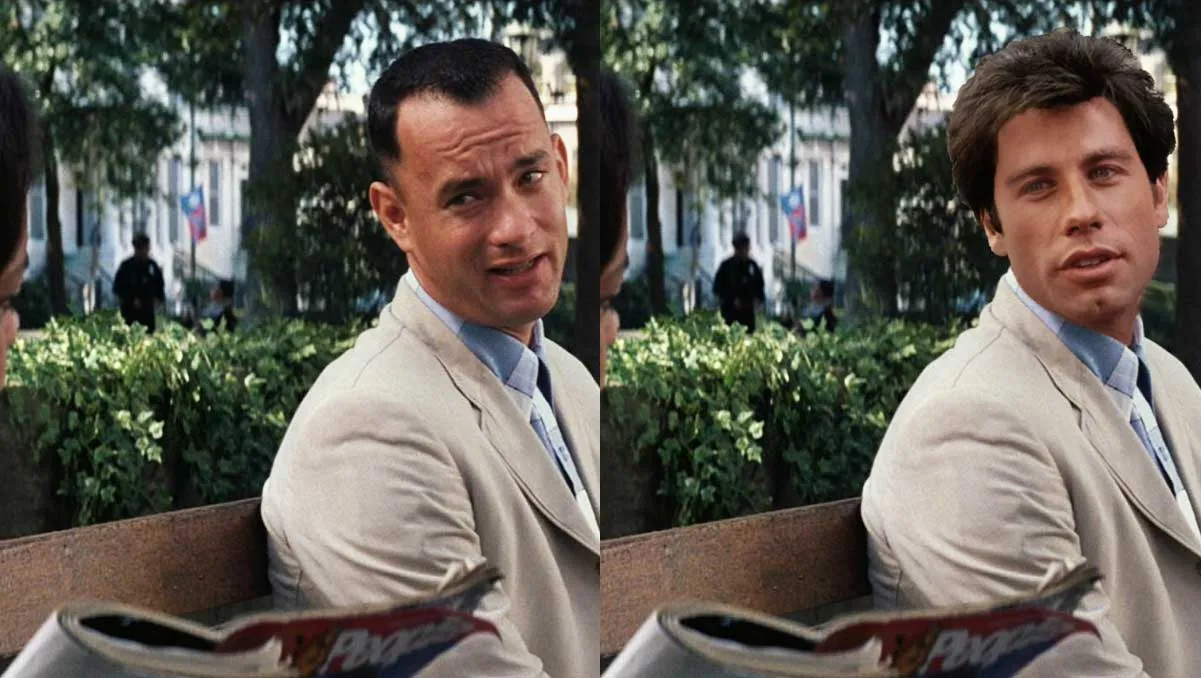 Credit: Paramount Pictures via Getty Images
Life really is like a box of chocolates, and you really don't know what you're going to get; because you could have got a film starring John Travolta as Forrest Gump. One of the most well-known characters of all time, the film and Tom Hanks himself cleaned up at The Oscars that year.
Michelle Pfeiffer – The Silence of the Lambs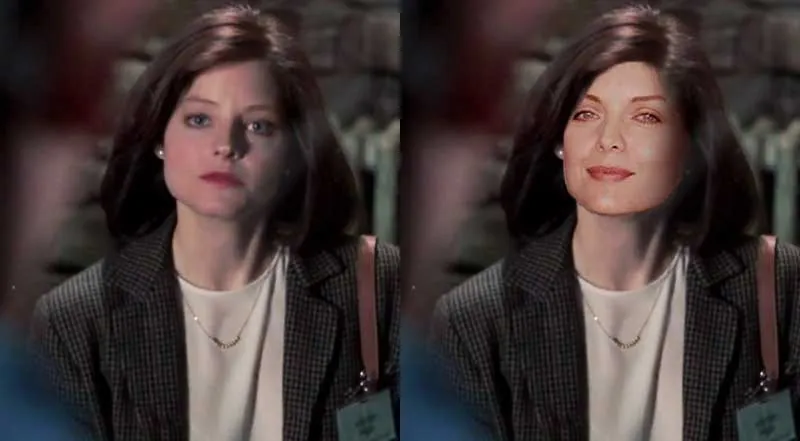 Credit: Onion Pictures via Getty Images
Jodie Foster did a wonderful job of playing Clarice in this cult favorite psychological thriller, however, she was not always the original actress for the role. The film was offered to Michelle Pfeiffer, but she turned it down because she wasn't comfortable with the plot. Well, at leasts he never had to hear those lambs screaming.
Johnny Depp – Ferris Bueller's Day Off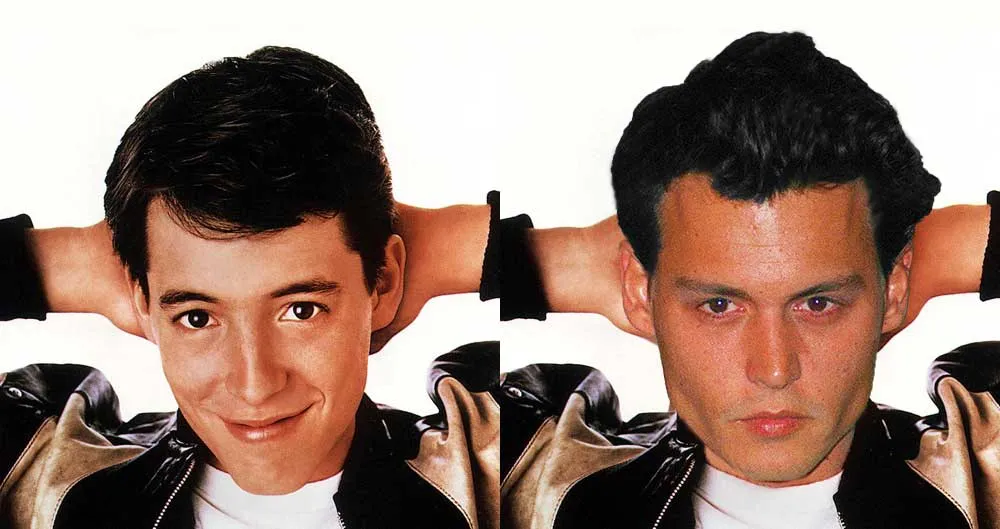 Credit: Paramount Pictures via Getty Images
In an interview for Inside The Actors Studio, Johnny Depp revealed that he was first offered the role of Ferris Bueller over Matthew Broderick, but had to cancel due to some scheduling conflicts. Although Depp went on to have some iconic roles, Broderick became an instant hit in this role.
Denzel Washington – Se7en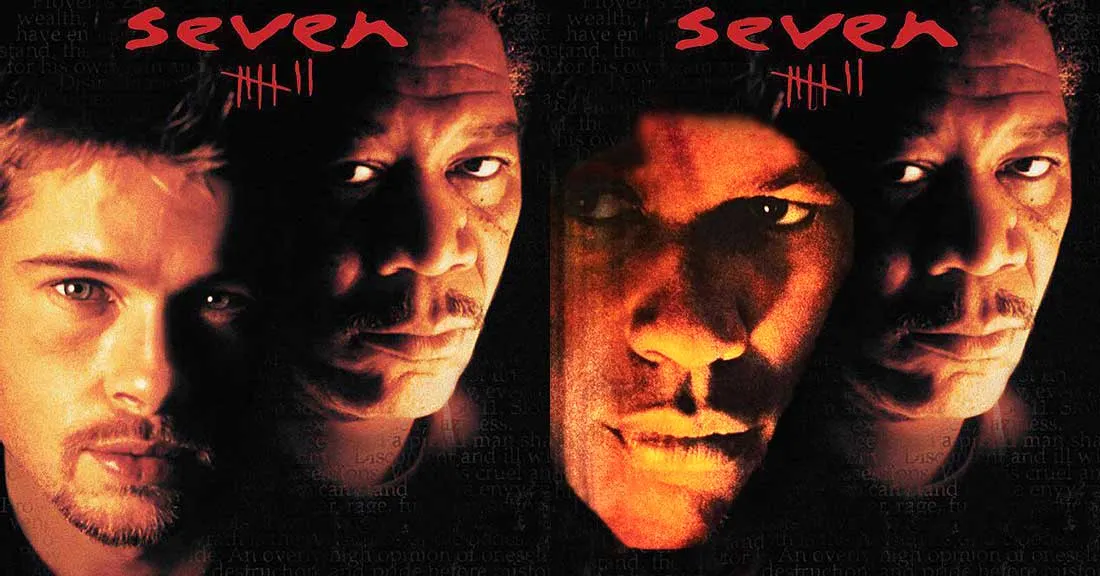 Credit: New Line Cinema via Warner Bros.
According to Far Out Magazine, this is the one role that Denzel Washington regrets turning down. Washington turned down this Fincher classic psychological thriller because he had done quite a few thrillers at that time, all of which had kind of been flops… Definitely one to regret.
Jack Nicholson – The Godfather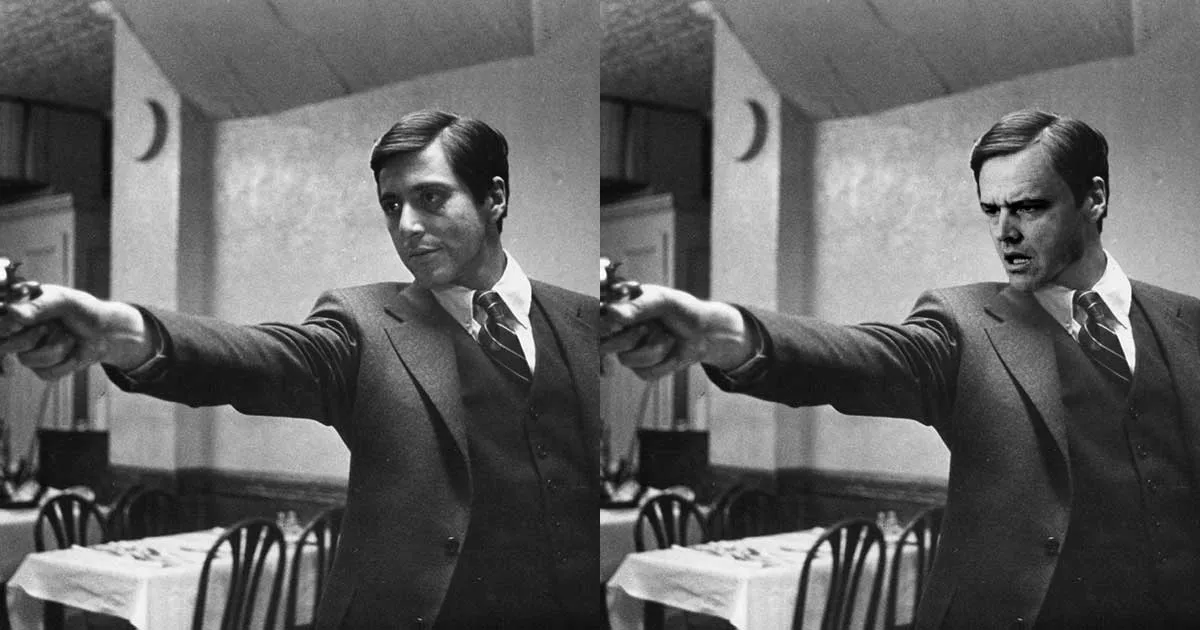 Credit: Paramount Pictures via Getty Images
There is no denying that this is one of the best movies of all time. Nicholson had become the king of counterculture film at this point, and his turning down of the film is somewhat a compliment. He knew the film was going to be a major hit from the get-go, and wasn't looking for that level of fame at the time.
Hugh Jackman – James Bond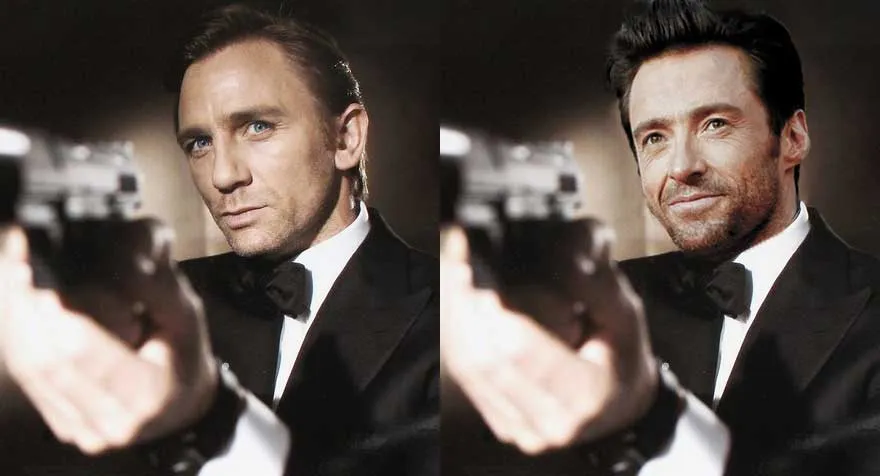 MGM via Getty Images
Of course Hugh Jackman could play James Bond, that role was made for this Australian heartthrob. Jackman famously turned down the role that was then given to the equally charming and handsome Daniel Craig, but he had a good reason, he was working on the equally successful Wolverine franchise.
Nicolas Cage – The Wrestler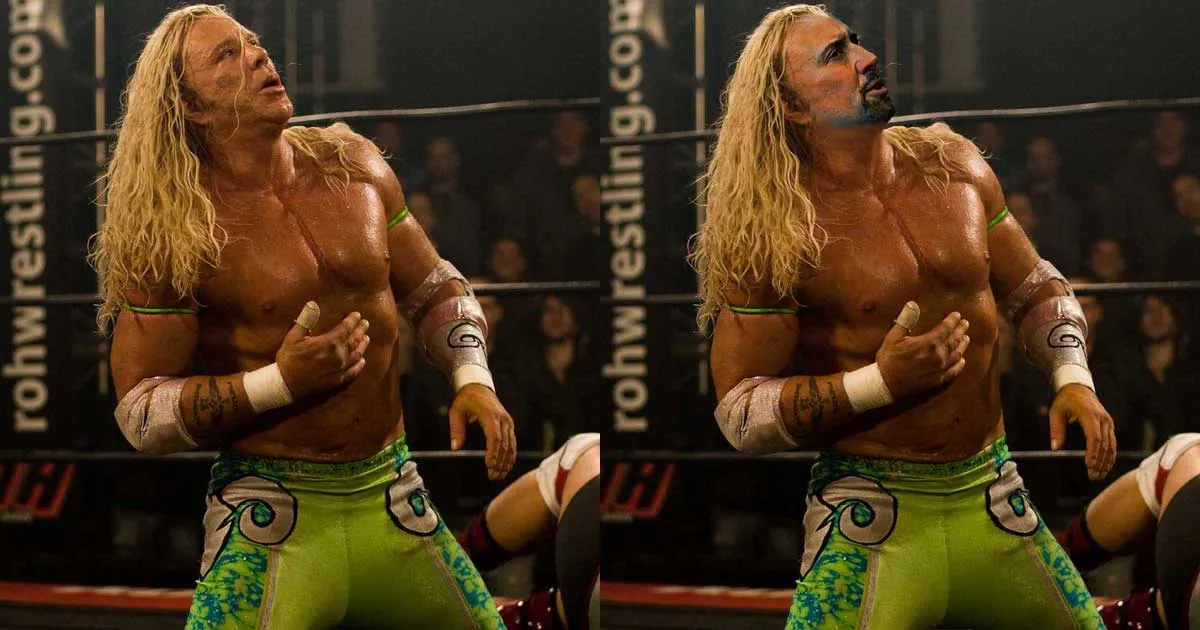 Credit: Fox Searchlight Pictures via Getty Images
Nicholas Cage has said that he was very keen to play this role in the cult classic film by Aronofsky but when he looked at photos of Randy "The Ram" Robinson, he realised that he would have to take steroids to achieve that type of physique and just felt that this was too much to risk for a role in a film. The bulkier Mickey Rourke, took on the role.
Emma Watson – La La Land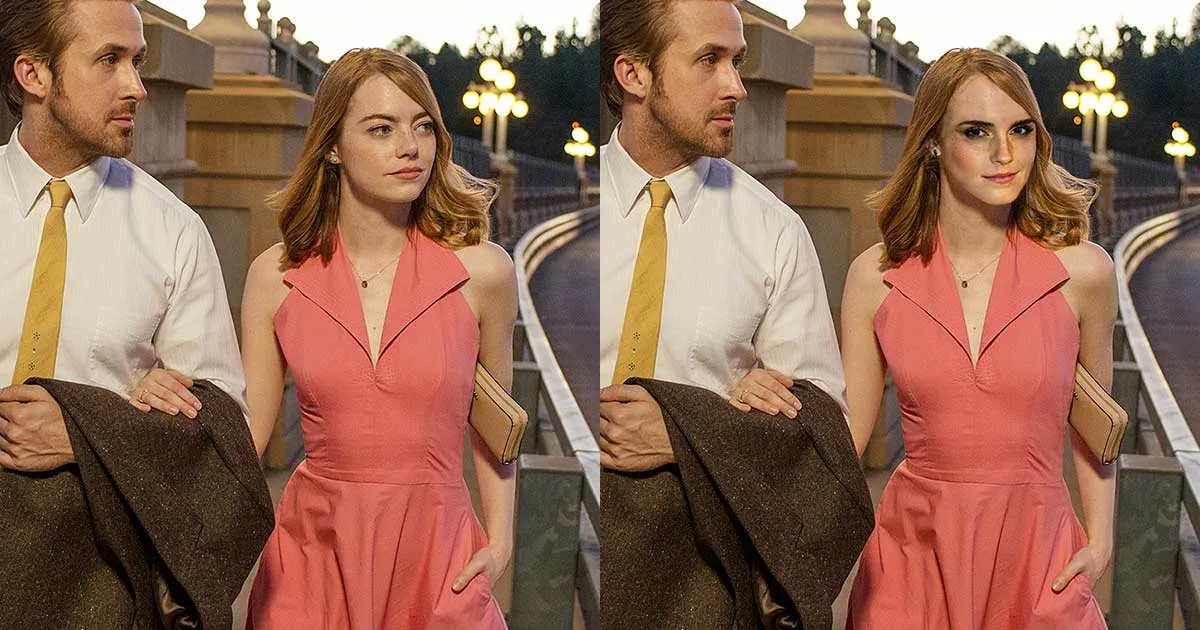 Credit: Summit Entertainment via Getty Images
Two Emmas to star opposite one Ryan. La La Land was an instant classic and cleaned up at The Oscars for both it's musical elements and ability to have everyone in the room in tears. Emma Watson and Emma Stone were both up for the role, but Watson said she just couldn't turn down the part of Belle in Beauty And The Beast.
Sean Connery – The Lord of the Rings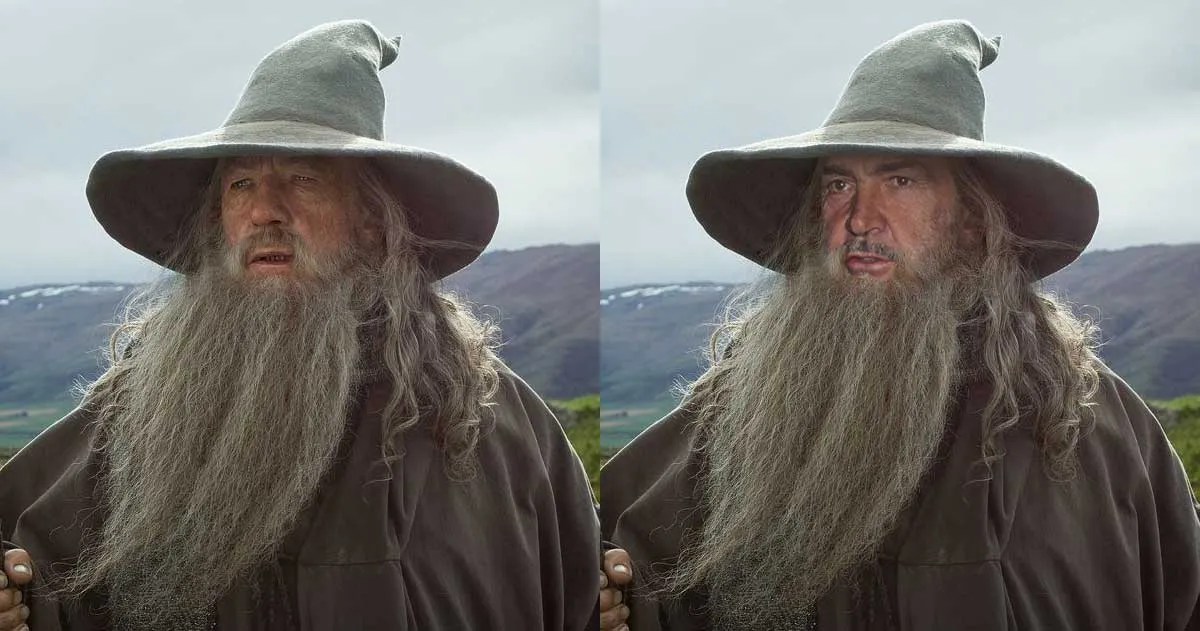 Credit: New Line Cinema via Getty Images
The Lord of the Rings is a huge franchise with a lot of backstory that only true fans know like the back of their hand. So, when Sean Connery was offered up teh role of playing Gandalf, no one can blame him for turning down the role because he 'just didn't get it'. According to the film's producers, they didn't hear back from Connery until years later.
Mark Wahlberg – Brokeback Mountain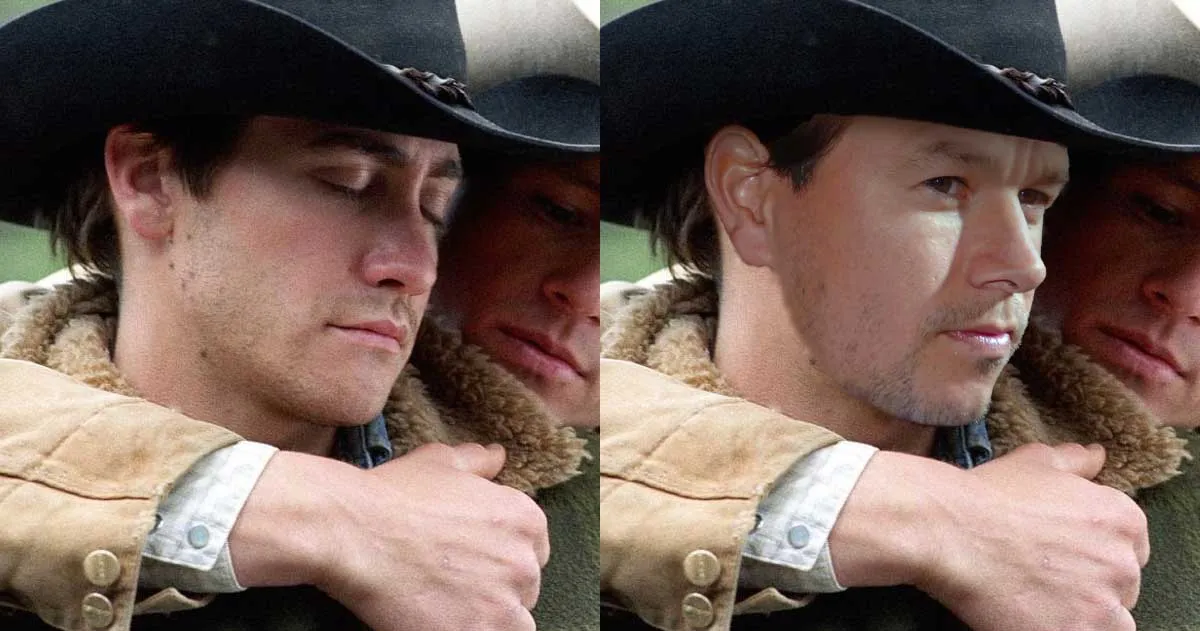 Credit: Focus Features via Getty Images
This film starring Heath Ledger and Jake Gyllenhaal pushed the boundaries of cinema, and was praised for it. However, these kind of roles are not for everyone. After Mark Wahlberg read the script for Brokeback Mountain he felt a little creeped out due to it's graphic nature, but Gyllenhaal took on the role and did a stellar job.
Marilyn Monroe – Breakfast at Tiffany's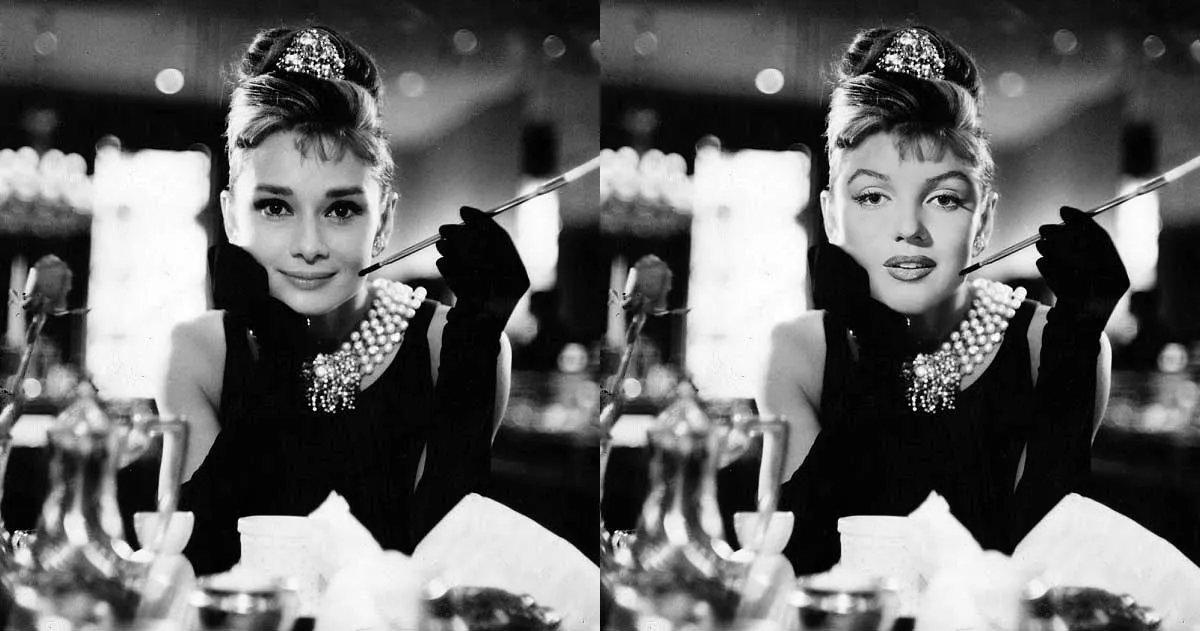 Credit: Paramount Pictures via Getty Images
The character of Holly Golightly was actually written for Miss Monroe, although the the role ended up going to another Hollywood starlet; Audrey Hepburn. Monroe was advised by her agent that she shouldn't play a 'lady of the night' because it might damage her reputation – although Holly's job is alluded to, she maintains an air of innocence about her.
Al Pacino – Star Wars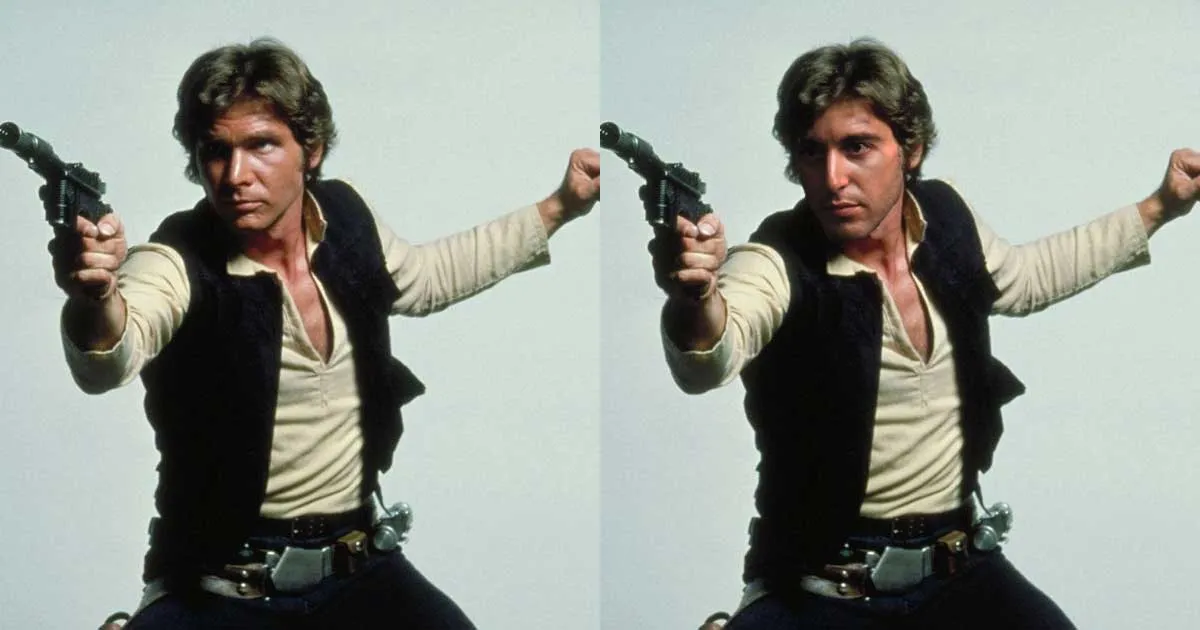 Credit: LucasFilm via Paramount Pictures
The Star Wars films have mammoth plotlines and epic stories; so it can be a lot to get behind. Al Pacino has played some pretty major roles, but turned down the huge opportunity to play Hans Solo because he just didn't understand the plot. Which worked out very well for Mr Harrison Ford.
Tom Selleck – Raiders of the Lost Ark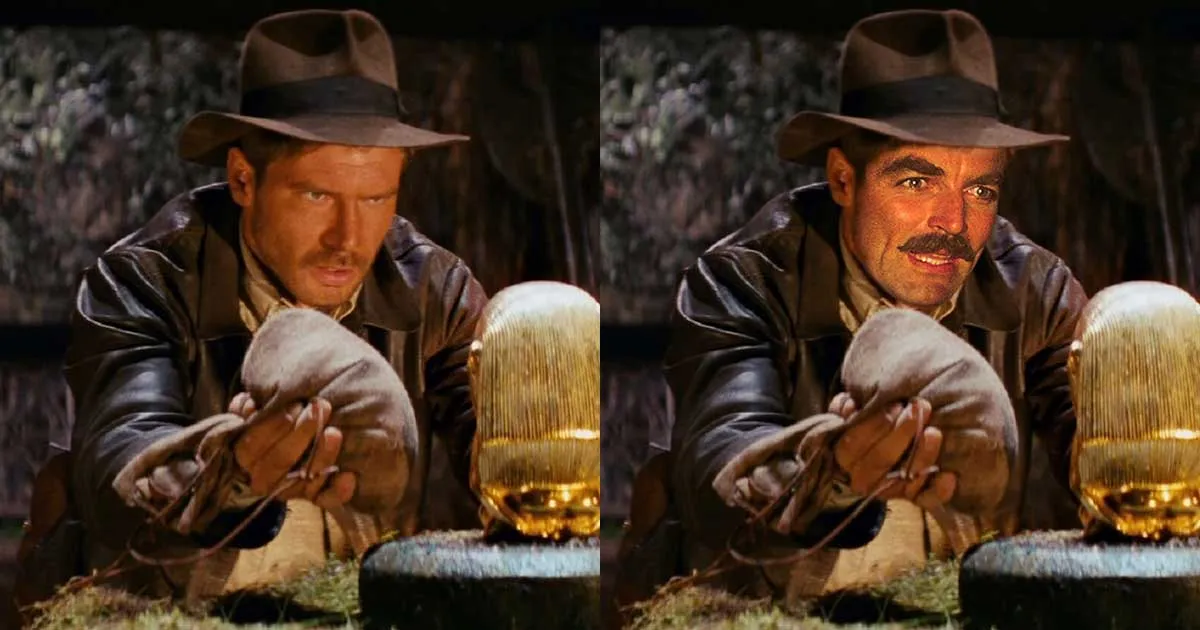 Credit: Paramount Pictures via Getty Images
Tom Selleck was born to play the role of the charming and seductive professor, Indiana Jones. However, he ended up turning down the role. He did have good reason, and decided to commit to his role in Magnum P.I., which was the most successful stint of his career.
Christina Applegate – Legally Blonde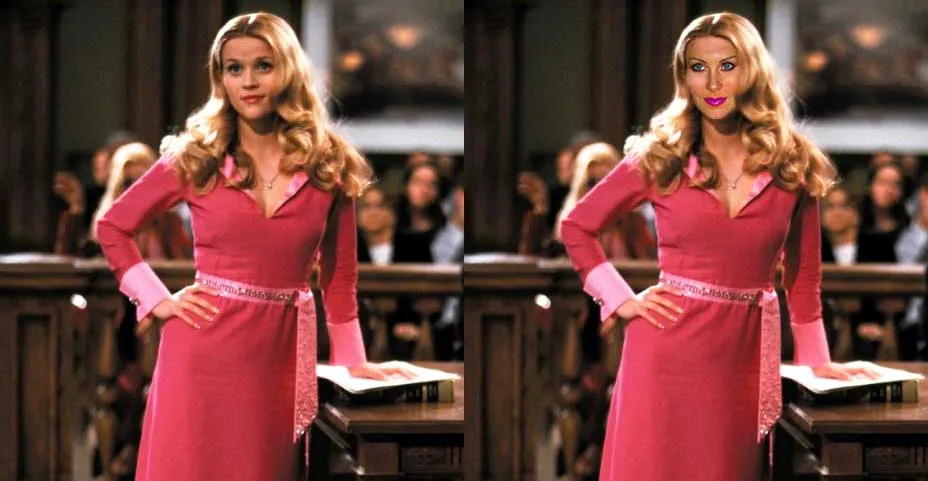 Credit: MGM via Getty Images
This was such an iconic role for Reese Witherspoon, however, it was not always made for her. Christina Applegate was offered the role but said that it was too similar, on paper, to other things she was working on at the time. She says that she underestimated Elle Woods and that this was a big regret of her career.
Leonardo DiCaprio – Boogie Nights
Credit: New Line Cinema via Paramount Pictures
This one probably worked out for the best, because DiCaprio turned down this role to play one of the most famous roles of all time. However, the director of Boogie Nights said that he felt that DiCaprio was made for the role of Dirk Diggler and was obsessed with his previous work. But, DiCaprio turned down the role to play Jack in Titanic…
Harrison Ford – Jurassic Park
Credit: Universal Pictures via Paramount Pictures
As if Harrison Ford didn't already have enough action movies under his belt, he almost found himself fleeing prehistoric beasties in Jurassic Park. Ford ultimately passed on the role and joked that Steven Spielberg only hires him to play Indiana Jones, which is a pretty cool role too.
Josh Hartnett – Superman Returns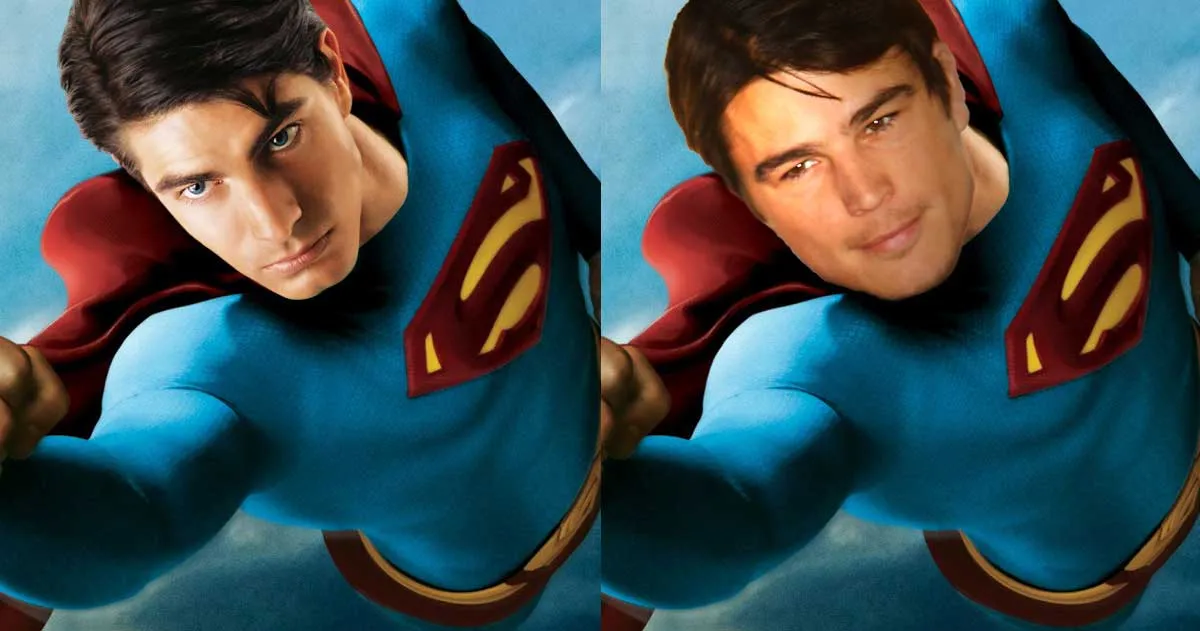 Credit: Warner Bros via Getty Images
Hartnett had built up quite a career in Hollywood, but when he was offered to play Superman in three movies, he had already decided that mainstream cinema just wasn't for him and has since taken a step back and worked on a lot of independent films. People have criticised him for not chasing fame, but he seems to be pretty content!
Nicolas Cage – Spider-Man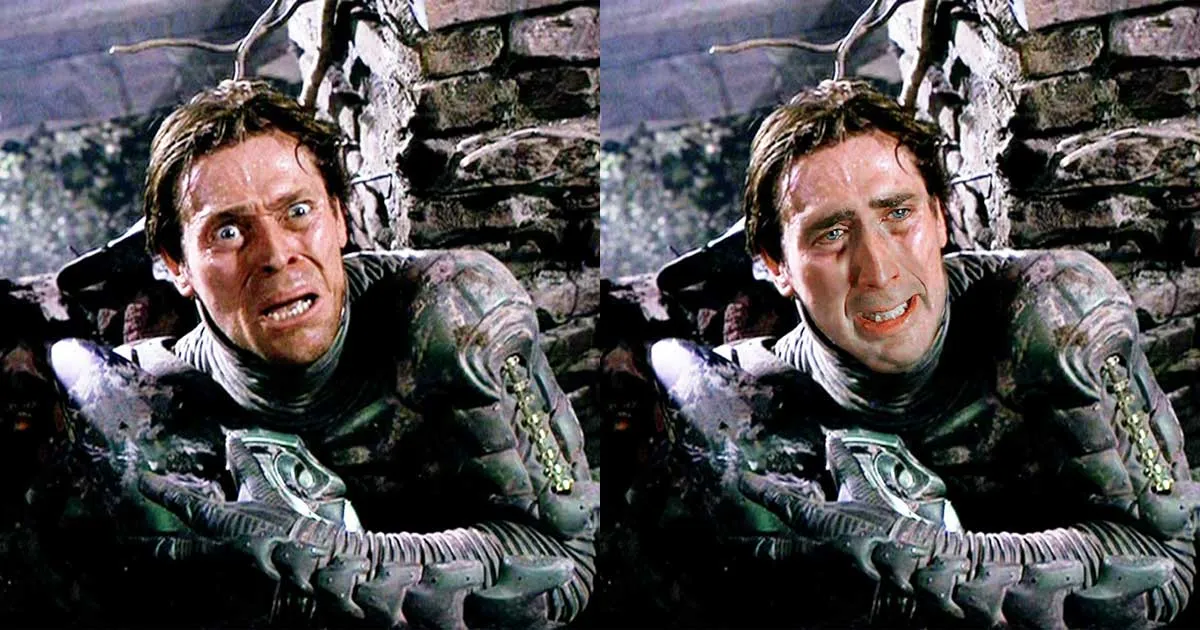 Credit: Sony Pictures via Paramount Pictures
Sony's 2002 box office juggernaut Spider-Man can be largely credited with kickstarting the age of superheroes on the big screen. Willem Dafoe's villainous turn as the Green Goblin almost had Nicolas Cage behind the mask. Cage has said he had to turn the role down, likely because he had a busy schedule at the time.
Will Smith – The Matrix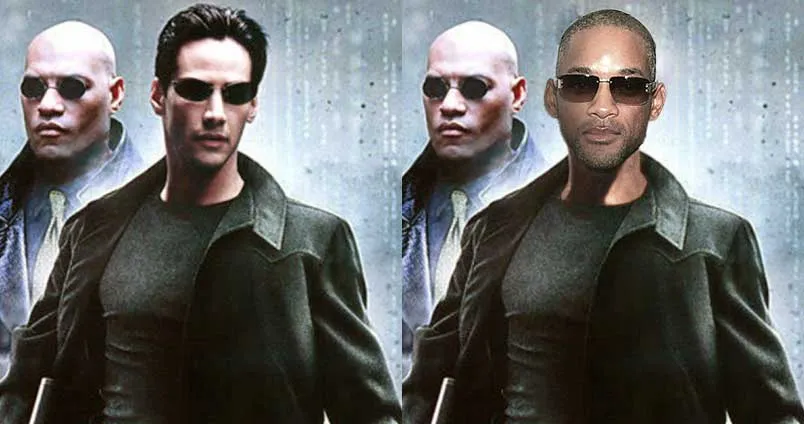 Credit: Warner Bros via Getty Images
We're just going to chalk this one up to "Thank god." We all love Will Smith, but nobody could have played the emotionally devoid Mr. Anderson like the expressionless Keanu Reeves. Although he would have been able to star alongside his wife for the sequels!
Leonardo DiCaprio – American Psycho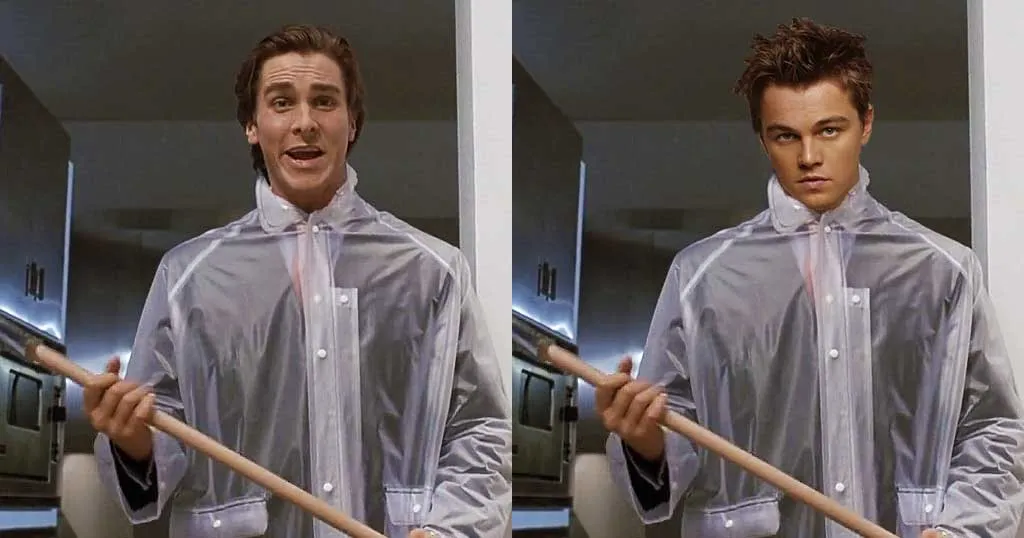 Credit: Leonardo DiCaprio – American Psycho
Christian Bale is known to bring an intensity to his roles and go to extreme measures when playing a character. But, the role of Patrick Bateman had numerous big names attached before Bale was finally given the role. First Johnny Depp, then Brad Pitt, and finally Edward Norton. Lionsgate Films then publicly announced Leonardo DiCaprio was set to play the role, but declined.
Jim Carrey – Pirates of the Caribbean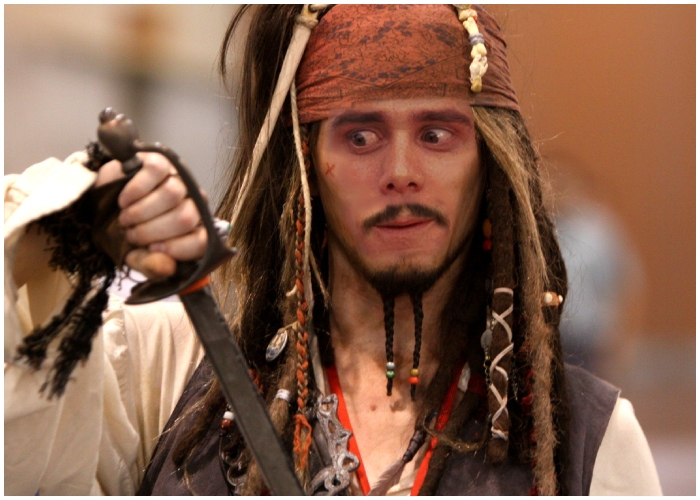 Credit: Avocado Posts
The role of Captain Jack Sparrow certainly would have worked for Jim Carrey and his kooky personality. However, Carrey turned down the role due to conflicts with his schedule. Robert Di Niro was also offered the role, but declined because he felt that the film would go bust; which worked out well for Johnny Depp.
Sandra Bullock – Million Dollar Baby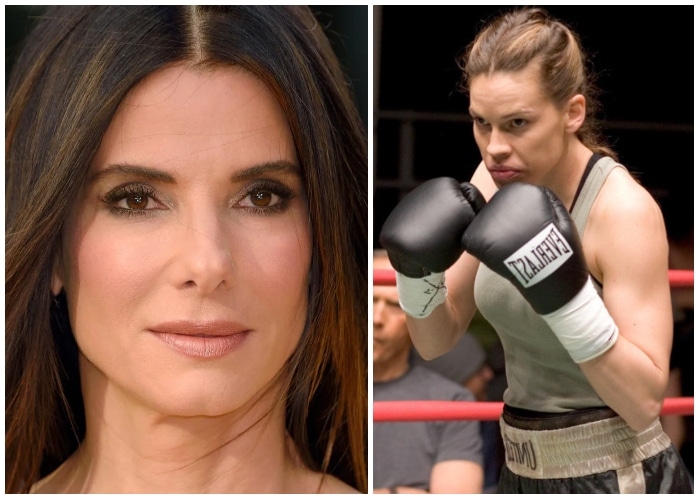 Credit: Getty Images
Million Dollar Baby was originally Bullock's brainchild, and she was set to star in and direct it; however, after several production companies said that female boxing movies don't sell, Bullock let go of her dreams. When the movie did get the green light, Bullock was working on Miss Congeniality's sequel, so the lead role went to Hillary Swank and Clint Eastwood stepped in to direct.
Robin Williams – The Shining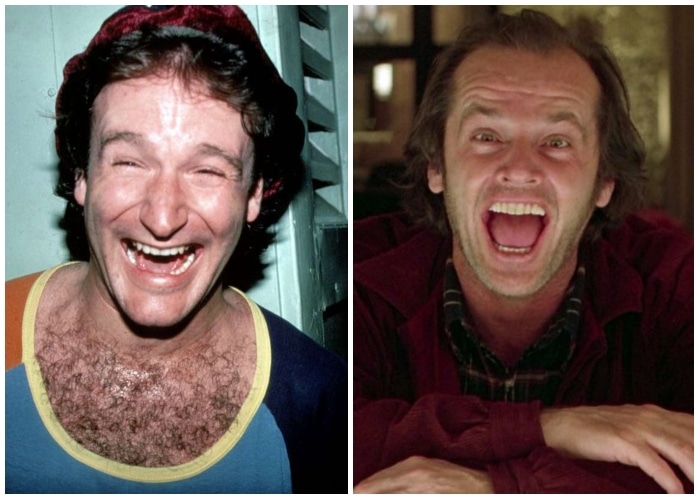 Credit: Absolutely Connected
This may seem like an odd choice, as Robin Williams is a beloved star of feel-good films, and might not have the intensity required for the role of Jack, so you'd almost be intrigued to see a parallel universe where Kubrick got to bring this vision to life. However, Kubrick actually worried that Williams would be 'too psychotic' for the role.
Rachel McAdams – The Devil Wears Prada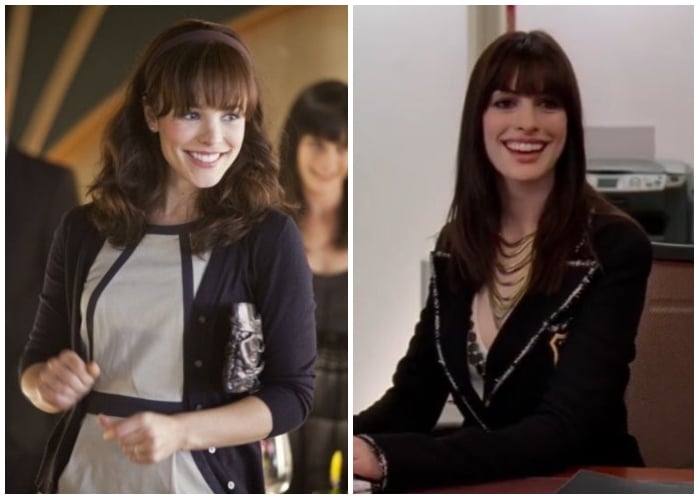 Credit: 20th Century Fox
Rachel McAdams nearly went down in history playing Andy in this classic rom-com, and would have played the girl-next-door turned fashionista role well, however, at the time she was moving back to Canada and planning on spending more time with her family, which is a very sweet reason to turn down a role.
Amy Schumer – Barbie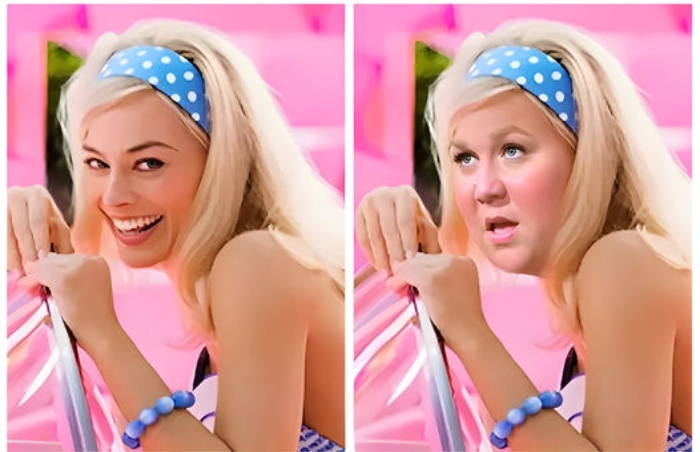 Credit: Getty Images
Schumer had worked on Barbie with producers and told the press that she had to leave due to 'scheduling conflicts'. However, after the hugely successful release of the film, Schumer revealed that, actually, she and the production team didn't agree on the characterisation of barbie and that she was much more impressed with the direction that the film went after Greta Gerwig took over.
Captain America – John Krasinski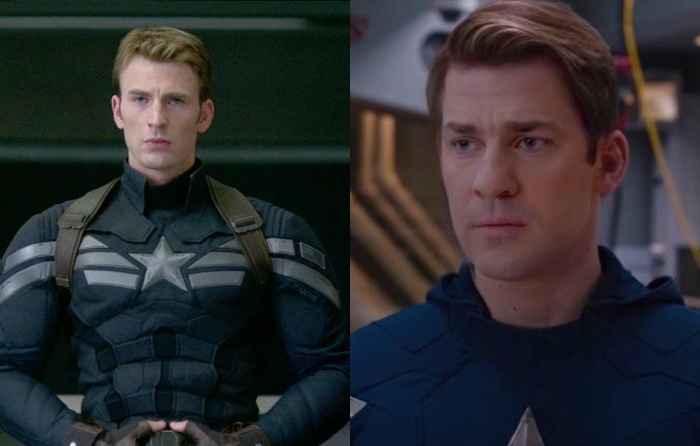 Credit: Getty Images
These two men are pretty much the same, but in different fonts. Nice, guy-next-door who inexplicably has a rock hard set of abs and is dashingly handsome. Kransinski was in the running to play Captain America, but as the role ultimately went to Chris Evans, it seems like fate had other plans, as he later joined the MCU as the smartest man alive.
Ryan Gosling – Dr. Strange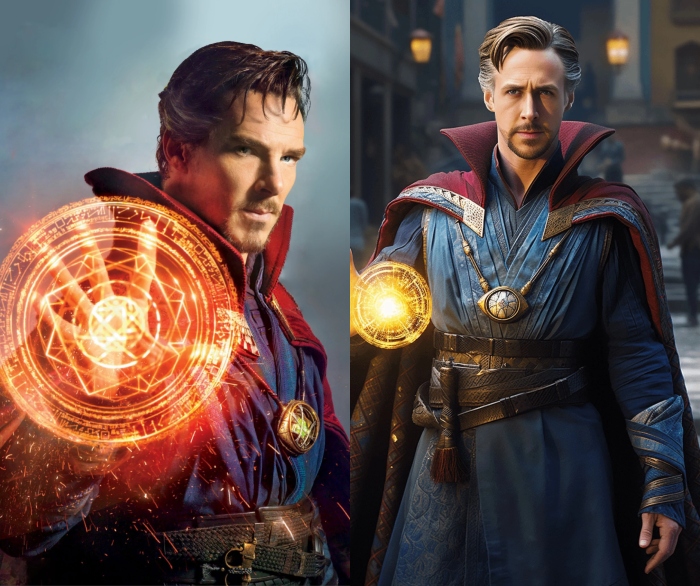 Credit: Disney
Although both Gosling and Cumberbatch were set to play this Marvel character, Cumberbatch was clearly the favourite for the casting team. Although Gosling had agreed to take on the role, Marvel producers actually changed the entire scheduling of the film to work around Cumberbatch's role in a production of Hamlet.
Helen McCrory – Harry Potter franchise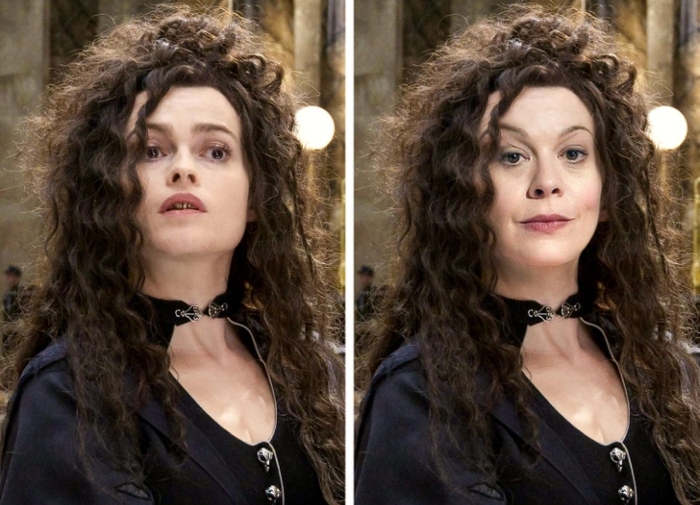 Credit: Universal Studios
Helan McCrory very nearly played evil death-eater Bellatrix Lestrange, although, she still made it into the Harry Potter universe as Narcissa Malfoy. Timing was the issue here, and although McCrory was to join the franchise in 2007 as Bellatrix, she had to drop out because she was pregnant.
Tom Cruise – Tony Stark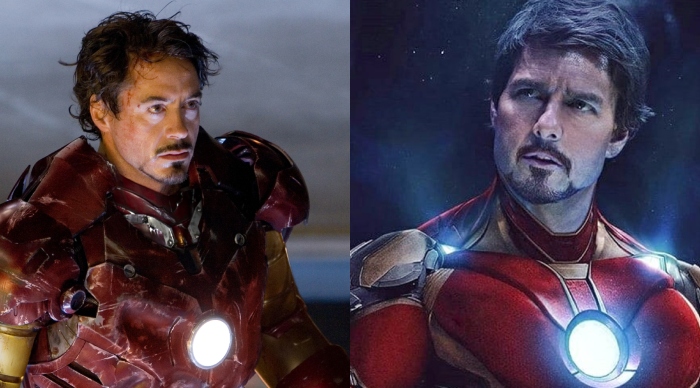 Credit: Disney
After Tony Stark died in Avengers: Endgame, some fans weren't convinced that this was the last we had seen of Iron Man and that Tom Cruise could come back to play the iconic character. Although fan casting theories are sometimes correct, Tom Cruise dispelled the rumors; saying that this role could only eb played by Robert Downey Jr.
Emily Blunt – Black Widow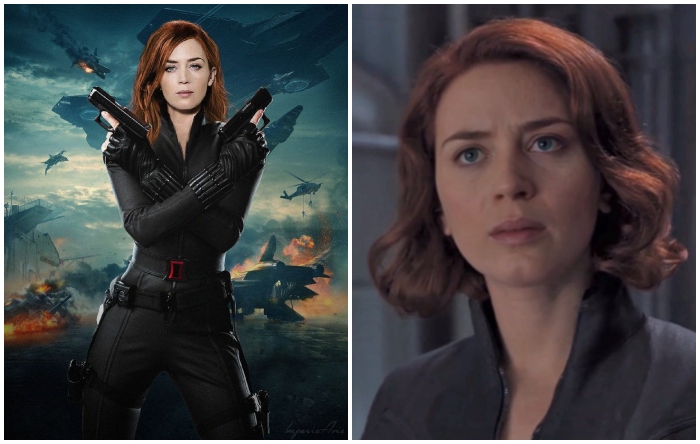 Credit: Disney
Emily Blunt is definitely more of a natural redhead than Black Widow star, Scarlett Johansson, however, there were some scheduling conflicts for this one that Blunt was less than happy about. When she was offered the role of Black Widow, she was already contracted to work on Gulliver's Travels, which she had admitted she wasn't happy about.
Bruce Willis – Ghost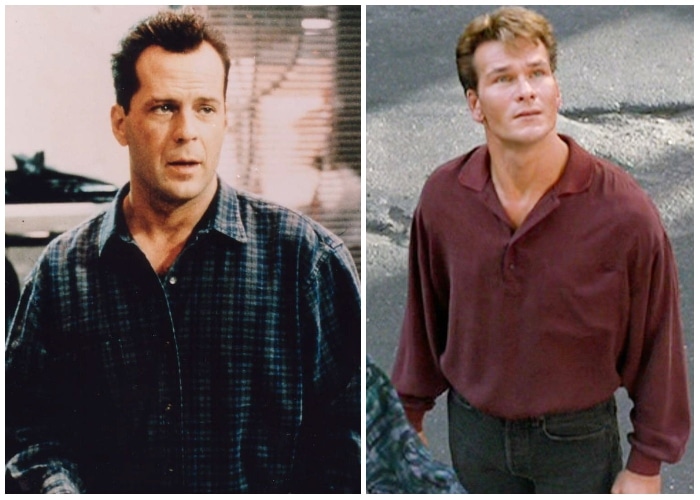 Credit: Absolutely Connected
Bruce Willis turned down the role of Sam Wheat as he did not understand the script and later called himself a "knucklehead" for turning it down. Similarly, Fox Studios thought the film wouldn't work, and, in hindsight, regretted turning down the role. A lot of regrets for this one, but the way the moved turned out was pretty fantastic regardless.
Tim Roth – Harry Potter franchise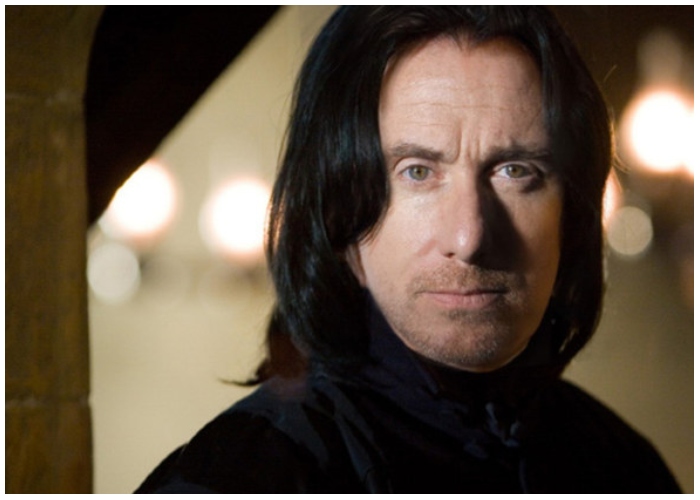 Credit: Universal Pictures/Getty Images
Casting can be a tricky business, and the role of Severus Snape very nearly went to Tim Roth. Though ultimately, the casting team went for Alan Rickman, who played the role very well. The situation raises the question of what Roth would have done with Snape's character if things were different.
David Schwimmer – Men In Black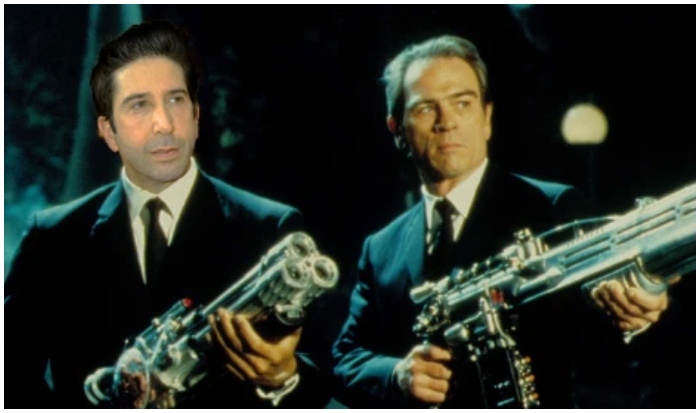 Credit: Columbia Pictures
Men In Black is pretty much synonymous with Will Smith, however, his role was originally offered to David Schwimmer. The reason he declined the role is a pretty admirable one, because he was directing a film starring all of his old friends from a theatre company in Chicago where he worked before he became a big star.