This article originally appeared on eightieskids.com
Jonathan Pryce as Pope Francis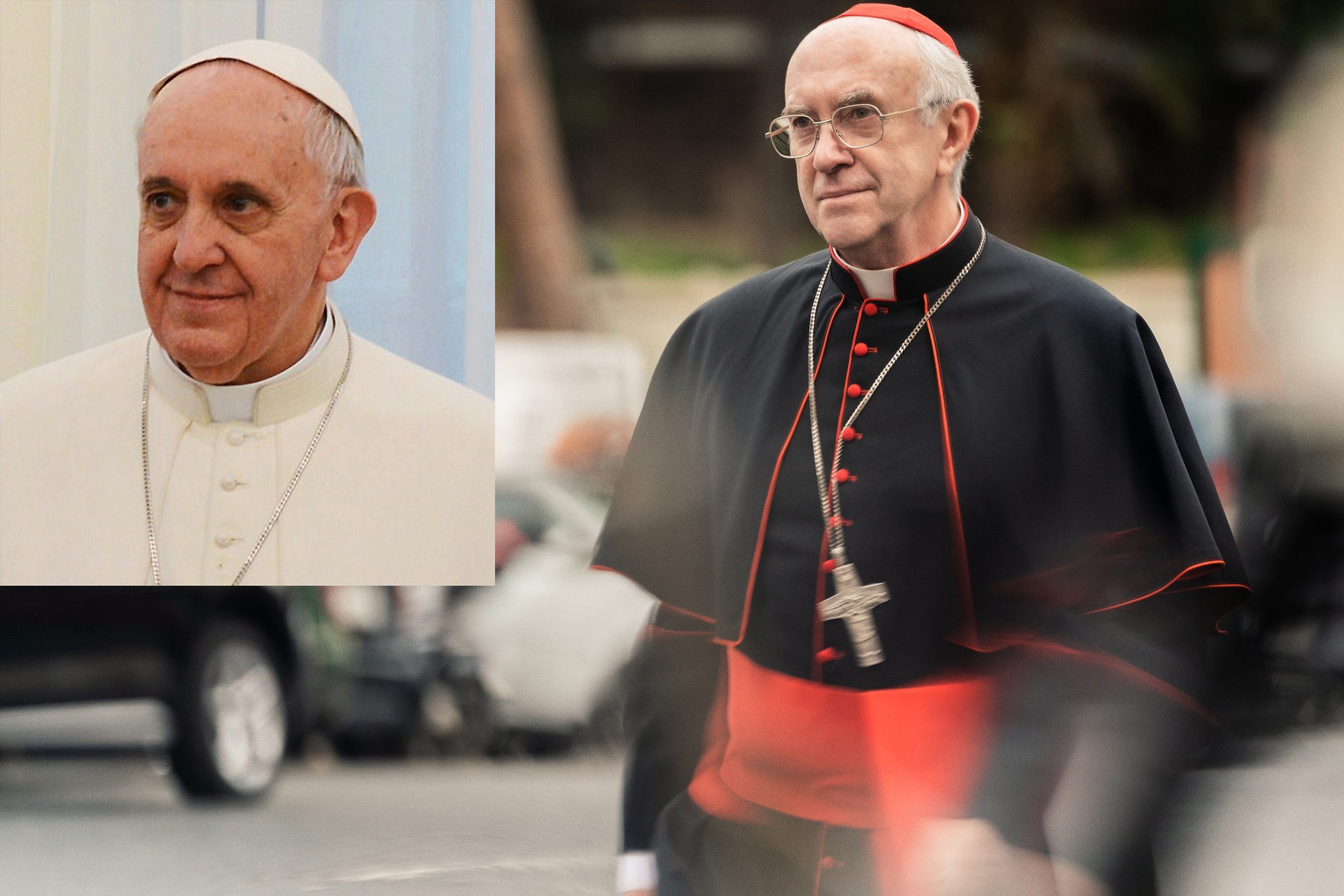 Credit: Casa Rosada via Wikimedia Commons
The Two Popes took Netflix by storm. Telling the story of a tumultuous Vatican, this biographical drama stars Anthony Hopkins as Pope Benedict XVI and Jonathan Pryce as Pope Francis. Fans of the film raved about the actors' resemblance to their characters, in particular Pryce's uncanny similarities to Pope Francis.
Hopkins deserves an honorable mention for his turn as Benedict XVI, including his deep brow and low smile, but it's Pryce's jowliness and – to be frank – remarkably oval head that takes the cake. This incredible likeness wasn't lost on the critics, either: Pryce received his first ever Oscar nomination, for Best Lead Actor, for his turn as then-Cardinal Jorge Mario Bergoglio.
James Franco as James Dean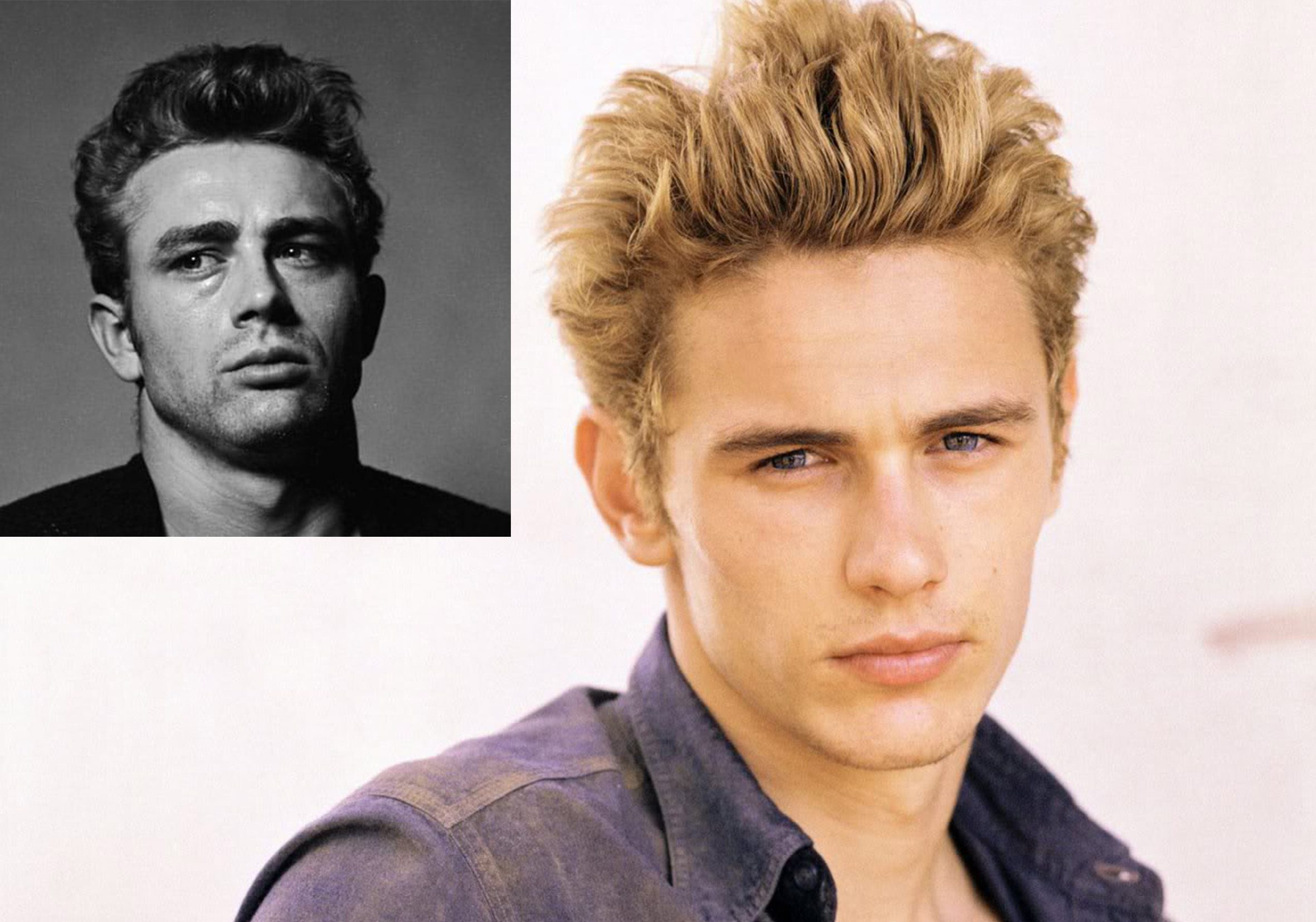 Credit: Akristóf96 via Wikimedia Commons
James Franco, who portrayed James Dean in the 2001 biographical TV series James Dean, bears a stark resemblance to his namesake. Franco went to extreme lengths to play Dean. He even took up smoking to truly inhabit the mind of the original rebel without a cause, and also learned how to ride a motorcycle, play guitar and do the conga.
Much was made of the resemblance between the Jameses in the marketing of the TV series, which featured a poster declaring that "James Franco is James Dean." Franco would go on to win a Golden Globe for his efforts. "I isolated myself a lot during the filming," Franco told TNT.
Michelle Williams as Marilyn Monroe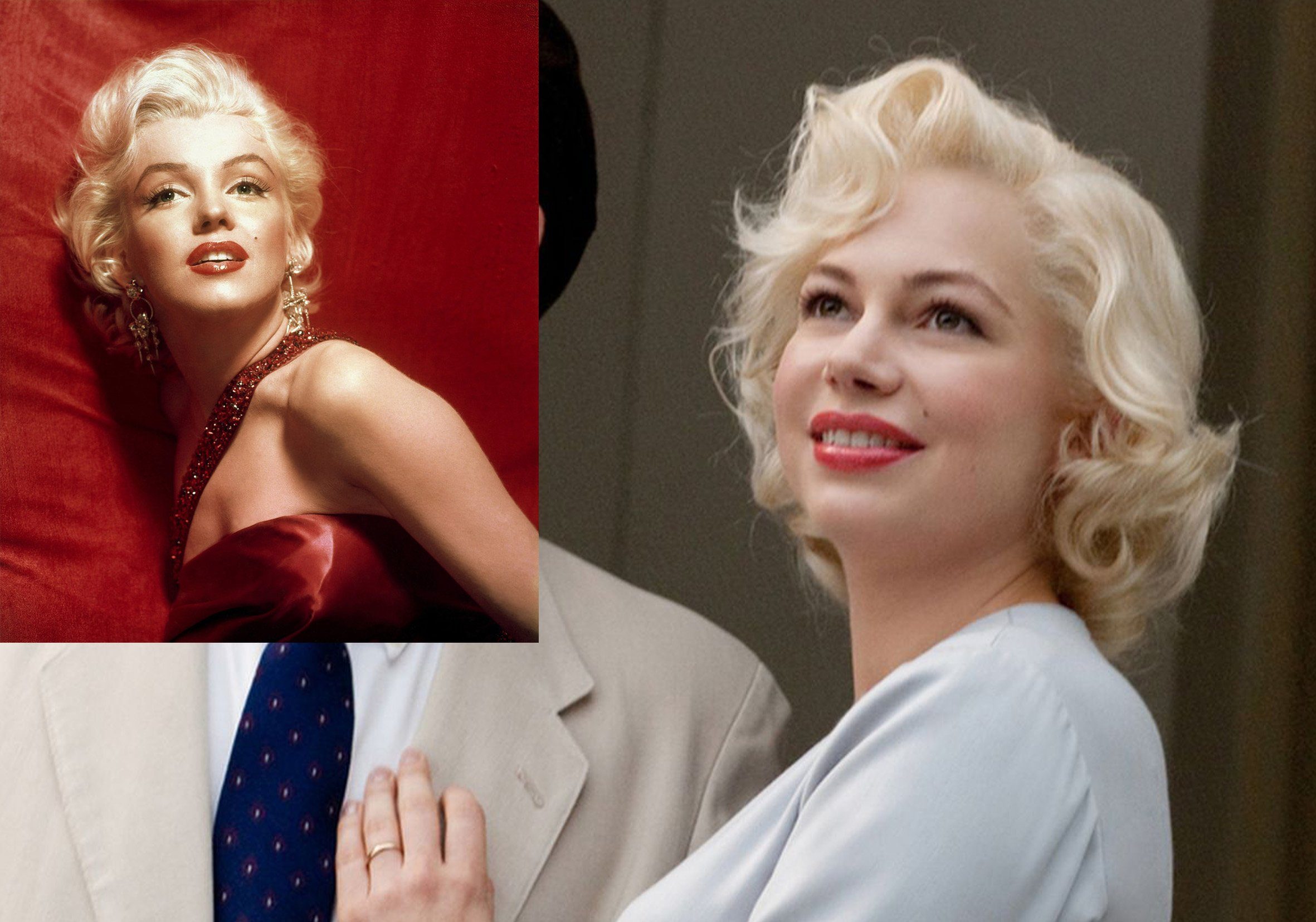 Marilyn Monroe was, and remains, one of the world's most famous figures. A symbol of sexual liberation in the 50s and 60s and one of the most famous pin-ups ever, it's fair to say Monroe is a big part to fill. Michelle Williams is a perfect fit. Other actors had apparently been considered, including Amy Adams and Scarlett Johansson, but Williams was the only one that producers ever met with.
In addition to typical research for the role, which included reading biographies and watching Monroe's work, Williams gained weight to simulate Monroe's iconic figure. "Unfortunately, it went right to my face," Williams continues in Vogue. Instead, in order to achieve Monroe's body, foam padding was used.
Simon Ward as Winston Churchill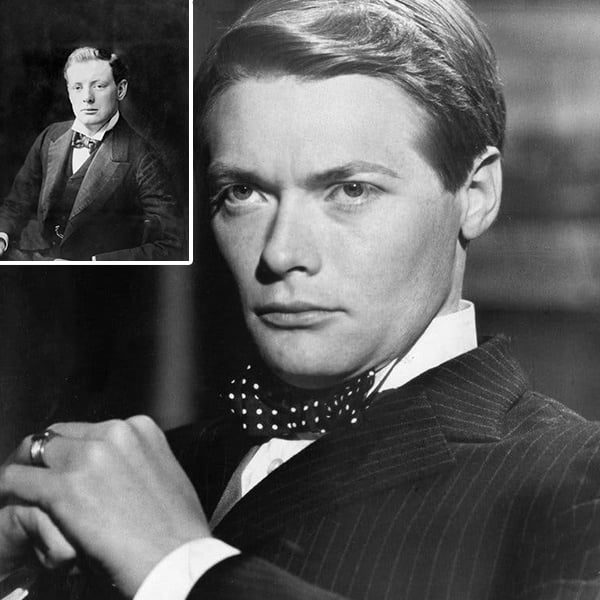 Many actors have played the legendary British leader as an older man – Gary Oldman in Darkest Hour, Albert Finney in The Gathering Storm – but the likeness of actor Simon Ward to a young Winston Churchill is hard to deny. Directed by Richard Attenborough, 1972's Young Winston was adapted from the celebrated wartime leader's memoir of his early years, which was published in 1930.
Churchill himself approached producer Carl Foreman regarding an adaptation of his memoir, having been impressed by Guns of Navarone. Initially, Foreman picked Thoroughly Modern Millie actor James Fox for the part. After production stalled for several years, Ward was chosen instead, not least for his resemblance to Churchill in his salad days.
Ashton Kutcher as Steve Jobs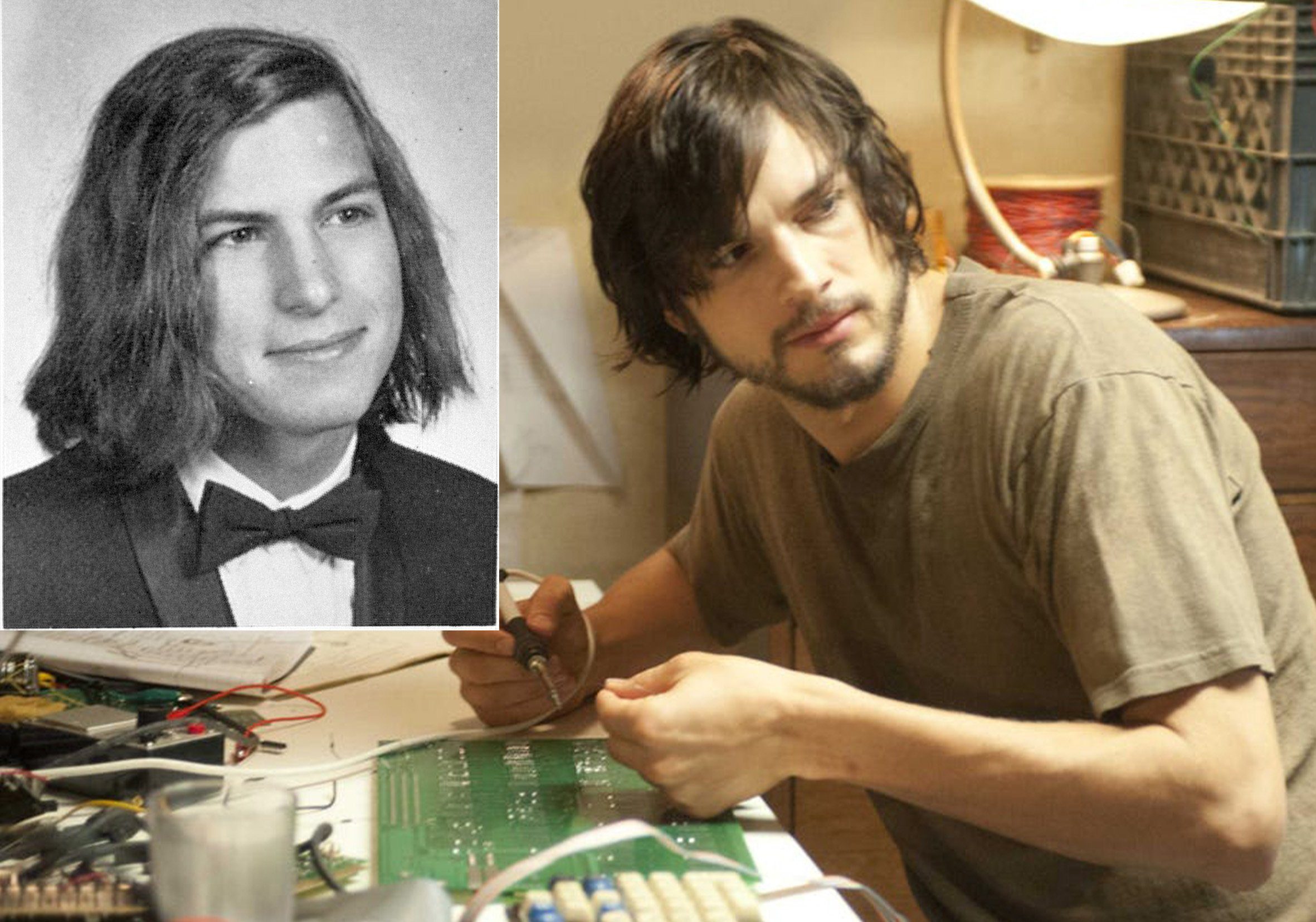 In the five years following the death of Apple mogul Steve Jobs in 2011, two rival films about his life appeared. One, directed by Danny Boyle and written by Aaron Sorkin, earned critical acclaim and a whole host of golden statuettes. The other did not. And yet, for our money, it's the lesser film that was better cast.
In the immediate aftermath of Kutcher's casting, reaction was distinctly mixed, the actor best known for comedy roles in TV shows including Two and a Half Men and That 70s Show.
But it's undeniable that Kutcher bears more than a passing resemblance to a young Steve Jobs, whether or not he was able to bring the dramatic gravitas required. Fassbender, who next took up the role, once said that he "studied Ashton Kutcher" in preparation for his performance as Jobs. Admittedly, this was said with something of a sarcastic smile.
O'Shea Jackson Jr. as Ice Cube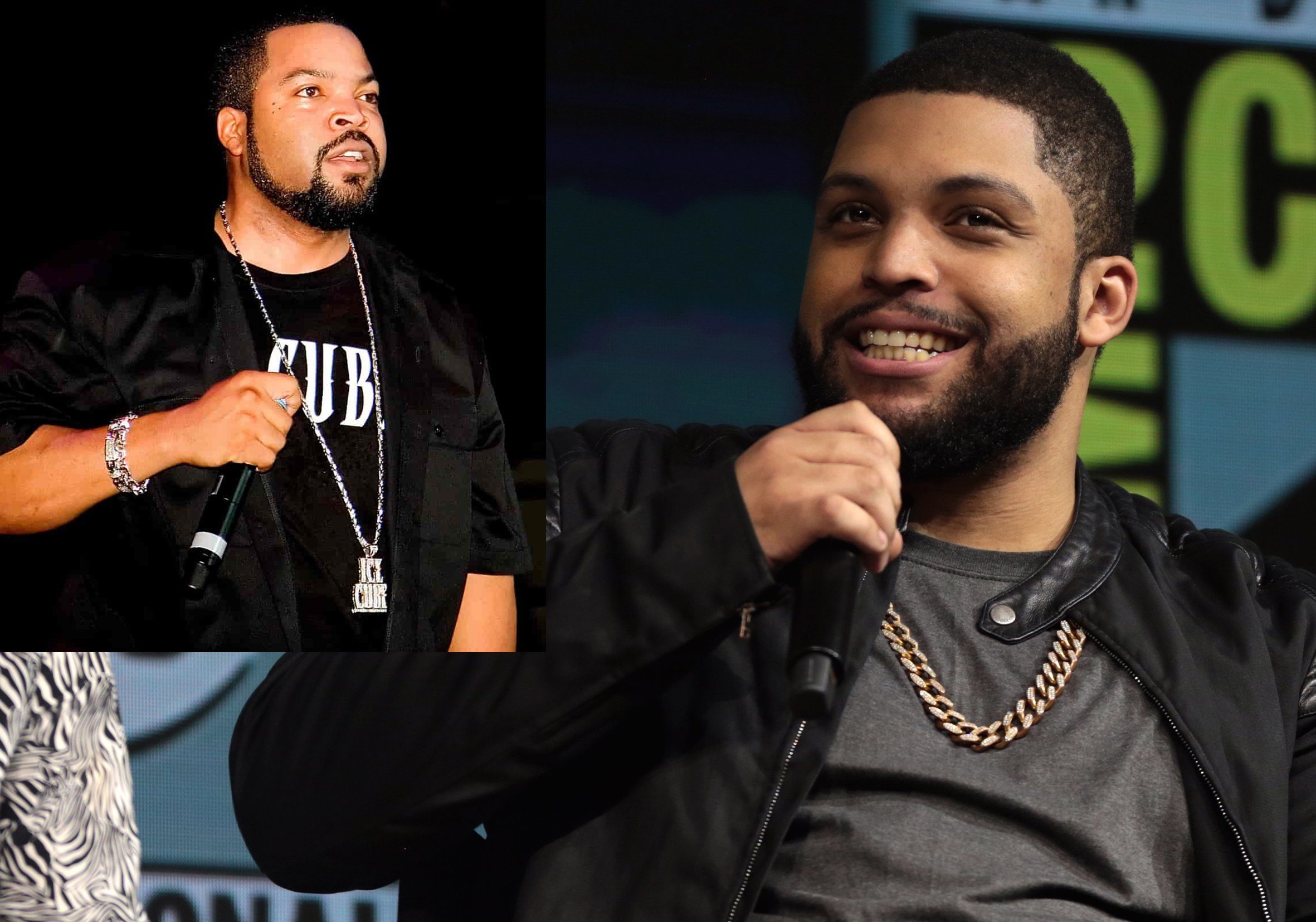 Credit: Gage Skidmore via Wikimedia Commons / Philip Litevsky via Store Norske Leksikon
Now this one might be cheating a little. O'Shea Jackson Jr bears a near-perfect resemblance to Ice Cube, from his arched eyebrows to the shape of his mouth, but that's exactly what you'd expect – he's Ice Cube actual son. Jackson Jr, who also raps under the stage name OMG, made his feature film debut in Straight Outta Compton, which depicts the rise and fall of the legendary rap group N.W.A.
Following the release of Straight Outta Compton in 2015, Jackson Jr has continued his acting career, from the black comedy-drama Ingrid Goes West in 2017 to 2019's Godzilla: King of the Monsters. Perhaps most importantly of all, Jackson Jr made a guest appearance on WWE Smackdown in October 2019.
Eddie Redmayne as Stephen Hawking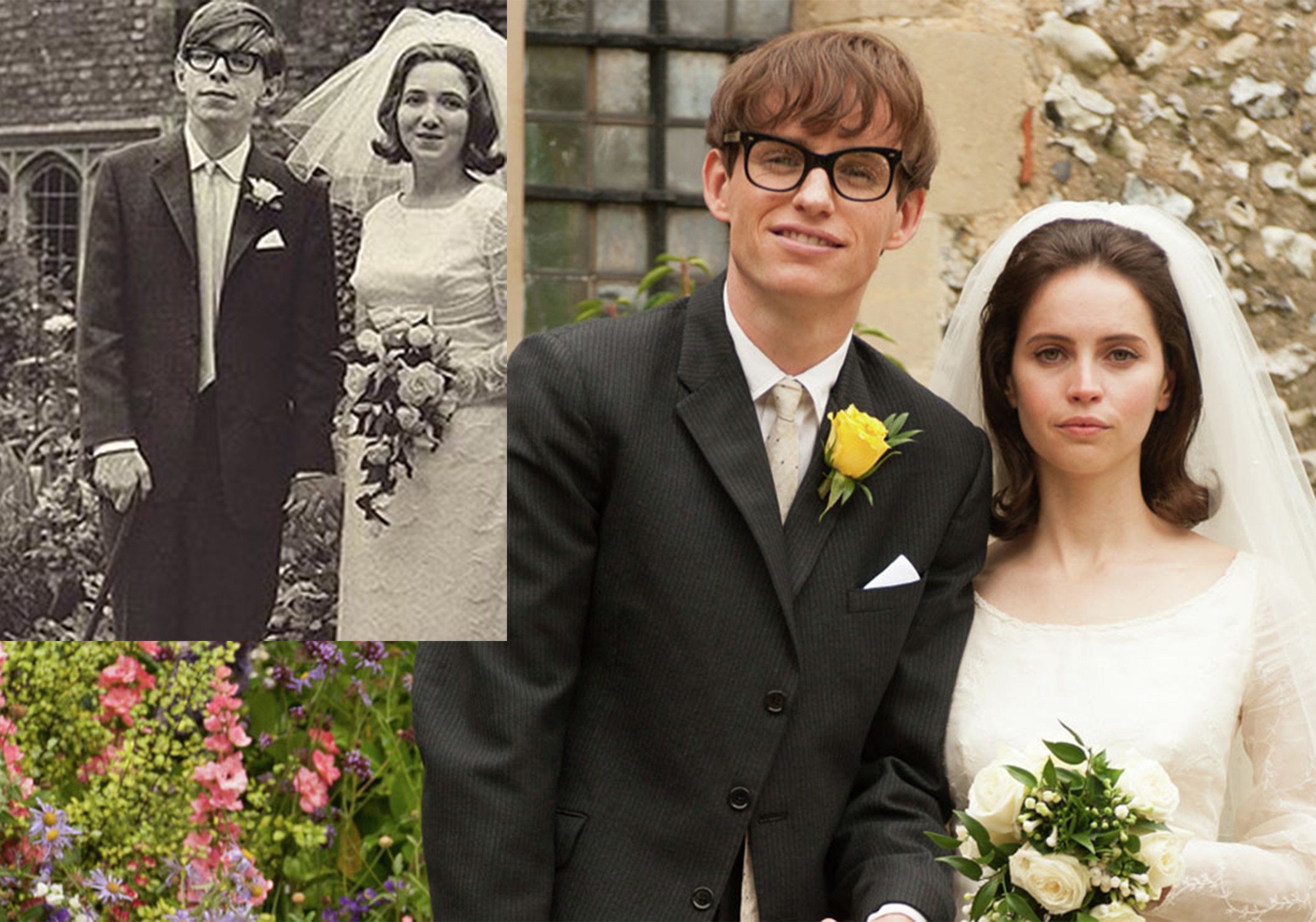 Credit: Billy Bob Bain via Flickr
Perhaps no film is more emblematic of biopic Oscar glory than The Theory of Everything, which sees Eddie Redmayne star as the renowned theoretical physicist Stephen Hawking. The film focuses on Hawking's days as a young graduate, and the gradual onset of Motor Neurone Disease, the condition that left Hawking wheelchair-bound for most of his life.
Redmayne has also attracted criticism for his performance, one in an infamous tradition of able-bodied actors playing disabled characters in order to scoop awards. As per Guardian columnist Frances Ryan, who notes Redmayne's ability to "walk away – literally – with an award…for many disabled people in the audience, this is watching another person fake their identity."
Daniel Day-Lewis as Abraham Lincoln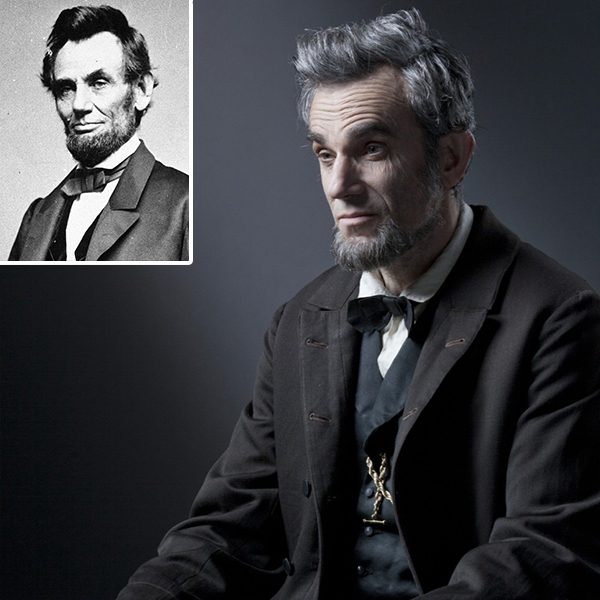 Lincoln (2012) is a Spielberg classic, and comes complete with a star-studded cast including Sally Field and, unforgettably, Daniel Day-Lewis. With the help of some hairstyling and makeup, Day-Lewis looks scarily like the 16th US president. Day-Lewis turned down the project at first, with Liam Neeson cast instead.
However, Neeson requested the part be recast after a table read made him realise he wasn't suited. Day-Lewis was offered the part again and subsequently cast.
Abraham Lincoln has been portrayed several other times on screen, notably by Walter Huston in 1930 film Abraham Lincoln, and by Henry Fonda in 1939's Young Mr. Lincoln, but neither actor bears as significant a resemblance to the Civil War-era president as Day-Lewis.
Charlize Theron as Aileen Wuornos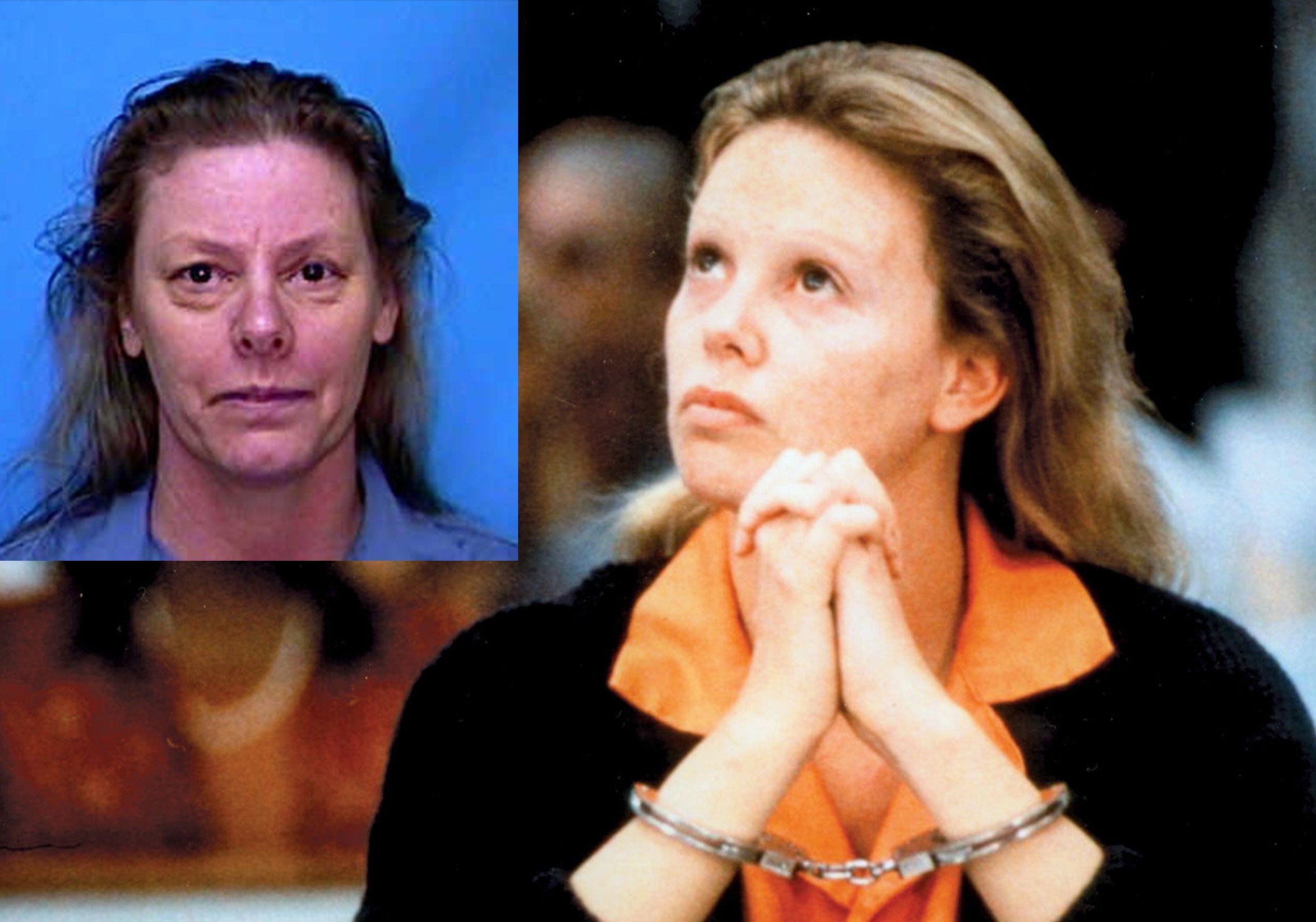 Most people would probably be quite offended at being compared to a serial killer, but it's indisputable that Theron bears an uncanny resemblance to one. This is, of course, Aileen Wuornos. It's lucky, then, that Theron was chosen to play the part of Wuornos in the 2003 biographical crime drama Monster, rather than be incarcerated in a case of mistaken identity.
The film tells the story of a former sex worker, Wuornos, who killed seven of her clients over the span of one year from 1989 to 1990.
Directed by Patty Jenkins, who would later find widespread fame with the Wonder Woman series, the film was also produced by Theron and stars Christina Ricci as a semi-fictionalised version of Wuornos' jailhouse lover. Roger Ebert was effusive about the film, writing that "I didn't recognize [Theron] – but more to the point, I hardly tried."
Val Kilmer as Jim Morrison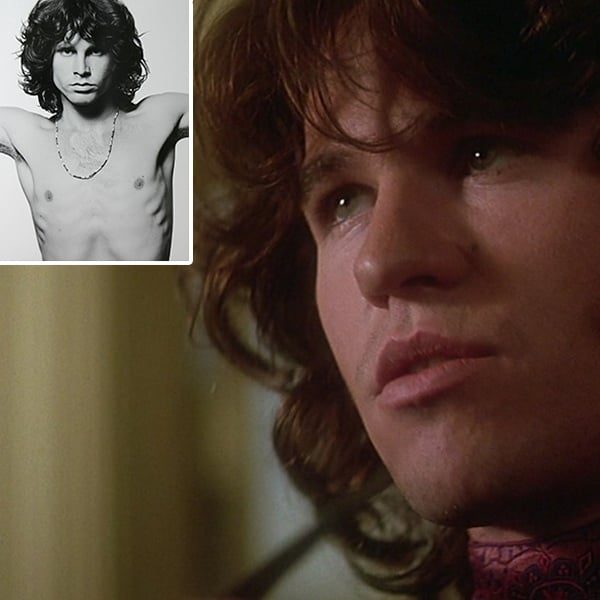 Nowadays, Val Kilmer is perhaps best known as an underwhelming Batman as well as the star of popcorn comedies like Top Secret! and Real Genius. But before his Bat-debacle, Kilmer starred in an amazingly well-cast biopic.
Kilmer plays Jim Morrison in The Doors, a film about the eponymous counterculture rock band of the 60s and 70s. It garnered a mixed reception, as well as controversy after a negative response from Morrison's family. The Doors has since become a cult film, however.
Director Oliver Stone had expressed an interest in having Kilmer play Morrison, which was enough motivation for the actor to spend thousands of dollars on an eight-minute audition reel showcasing his acting chops and singing voice.