This article originally appeared on eightieskids.com
Jonathan Pryce as Pope Francis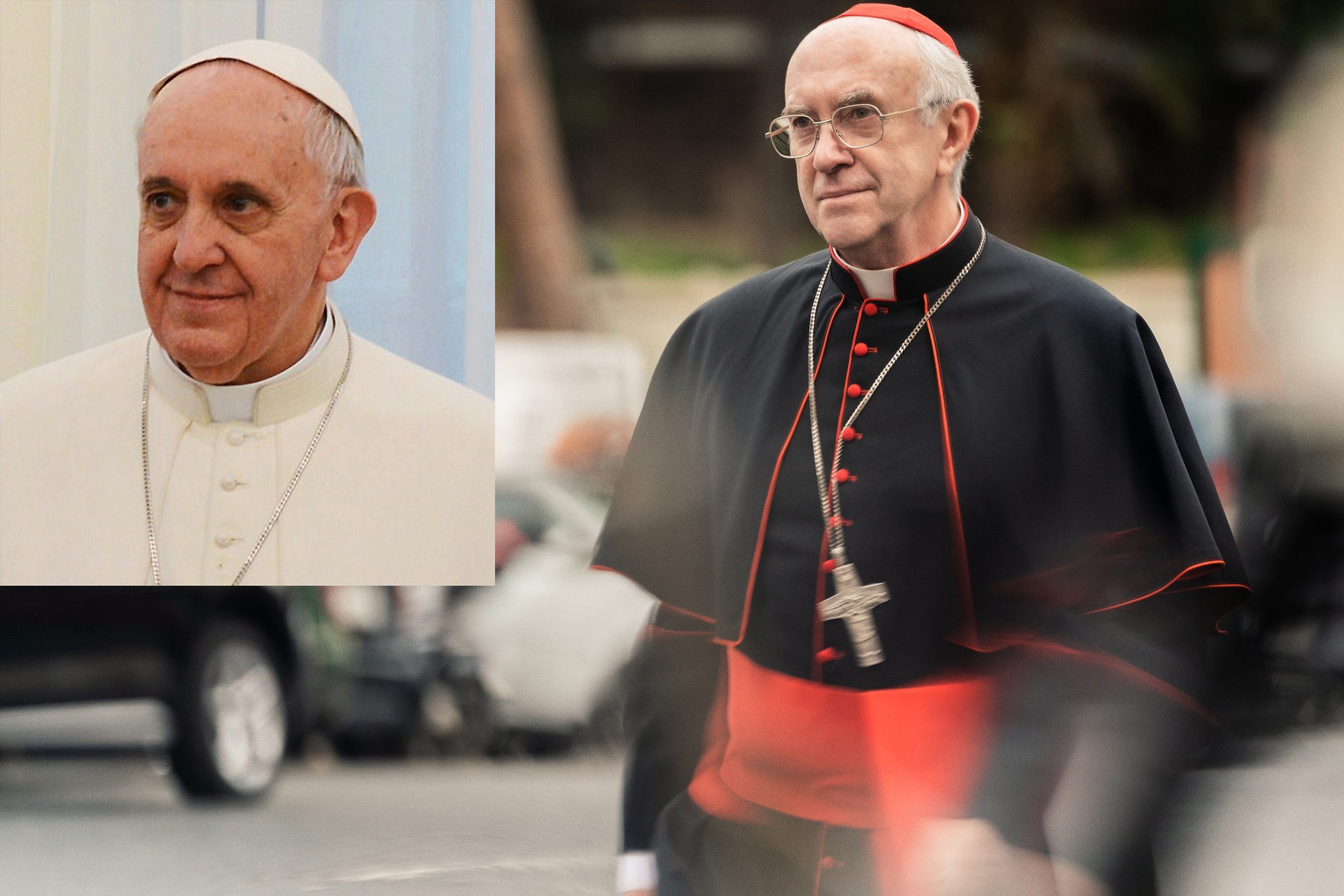 Credit: Casa Rosada via Wikimedia Commons
The Two Popes took Netflix by storm. Telling the story of a tumultuous Vatican, this biographical drama stars Anthony Hopkins as Pope Benedict XVI and Jonathan Pryce as Pope Francis. Fans of the film raved about the actors' resemblance to their characters, in particular Pryce's uncanny similarities to Pope Francis.
Hopkins deserves an honorable mention for his turn as Benedict XVI, including his deep brow and low smile, but it's Pryce's jowliness and – to be frank – remarkably oval head that takes the cake. This incredible likeness wasn't lost on the critics, either: Pryce received his first ever Oscar nomination, for Best Lead Actor, for his turn as then-Cardinal Jorge Mario Bergoglio.
James Franco as James Dean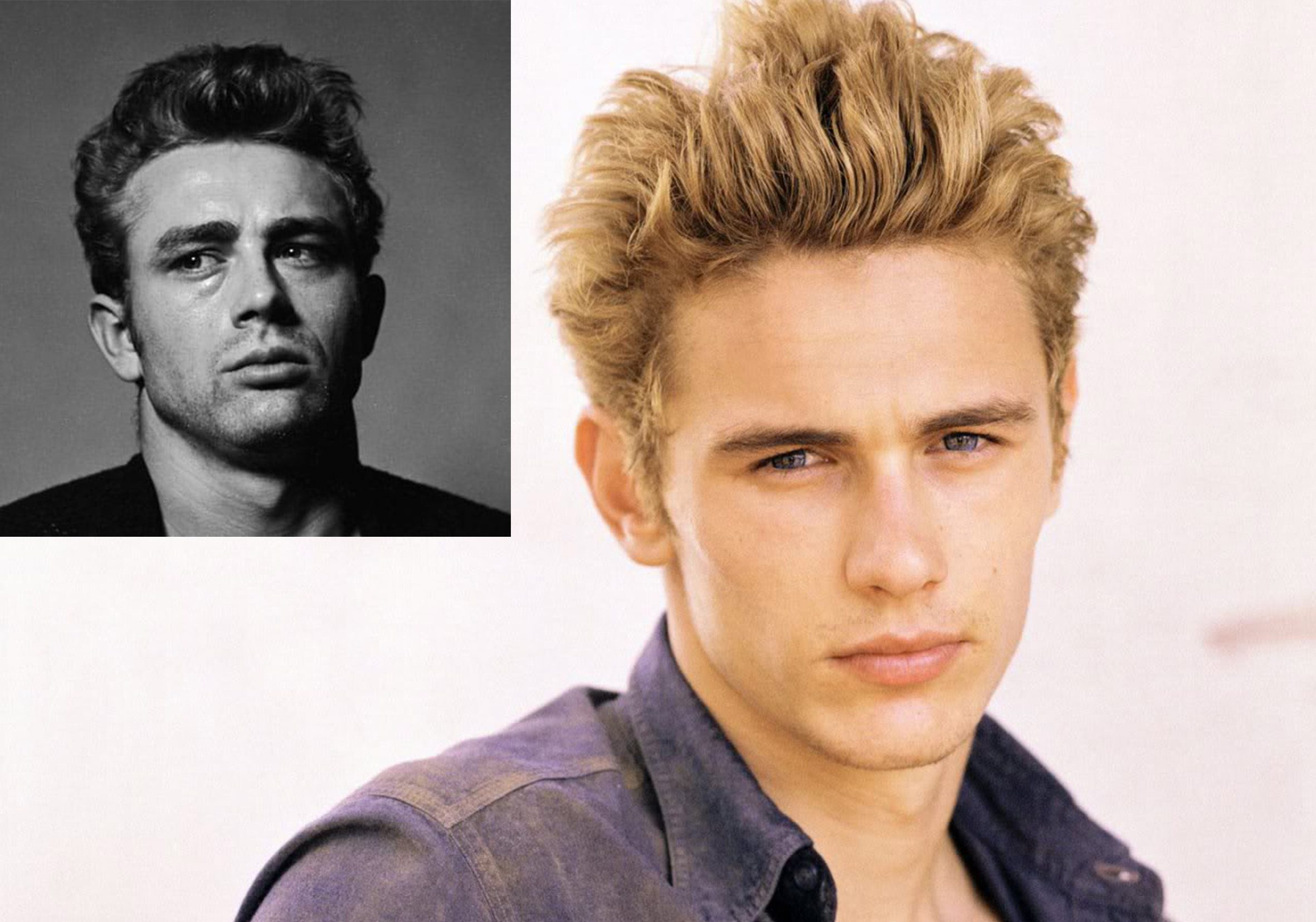 Credit: Akristóf96 via Wikimedia Commons
James Franco, who portrayed James Dean in the 2001 biographical TV series James Dean, bears a stark resemblance to his namesake. Franco went to extreme lengths to play Dean. He even took up smoking to truly inhabit the mind of the original rebel without a cause, and also learned how to ride a motorcycle, play guitar and do the conga.
Much was made of the resemblance between the Jameses in the marketing of the TV series, which featured a poster declaring that "James Franco is James Dean." Franco would go on to win a Golden Globe for his efforts. "I isolated myself a lot during the filming," Franco told TNT.
Michelle Williams as Marilyn Monroe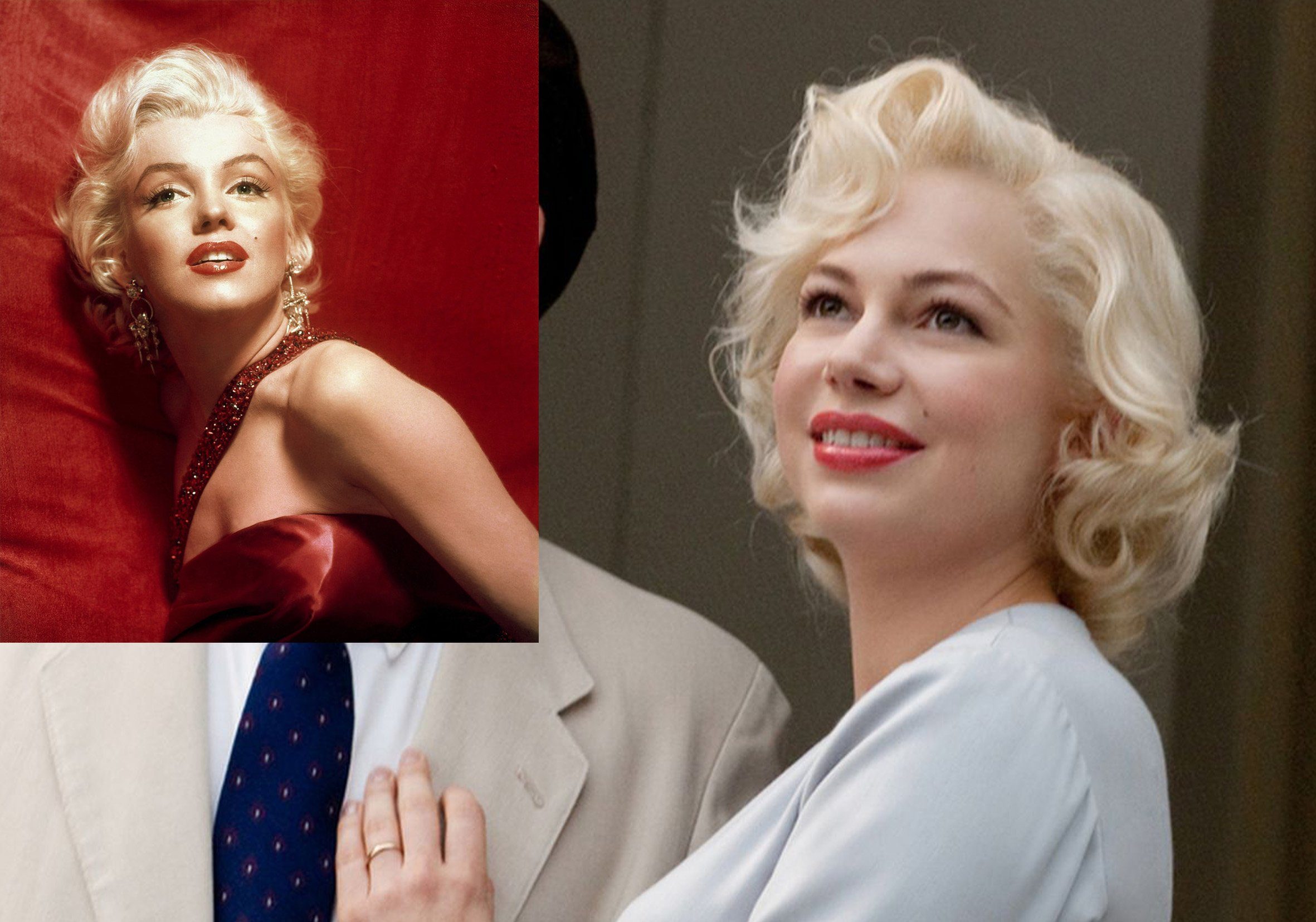 Marilyn Monroe was, and remains, one of the world's most famous figures. A symbol of sexual liberation in the 50s and 60s and one of the most famous pin-ups ever, it's fair to say Monroe is a big part to fill. Michelle Williams is a perfect fit. Other actors had apparently been considered, including Amy Adams and Scarlett Johansson, but Williams was the only one that producers ever met with.
In addition to typical research for the role, which included reading biographies and watching Monroe's work, Williams gained weight to simulate Monroe's iconic figure. "Unfortunately, it went right to my face," Williams continues in Vogue. Instead, in order to achieve Monroe's body, foam padding was used.
Simon Ward as Winston Churchill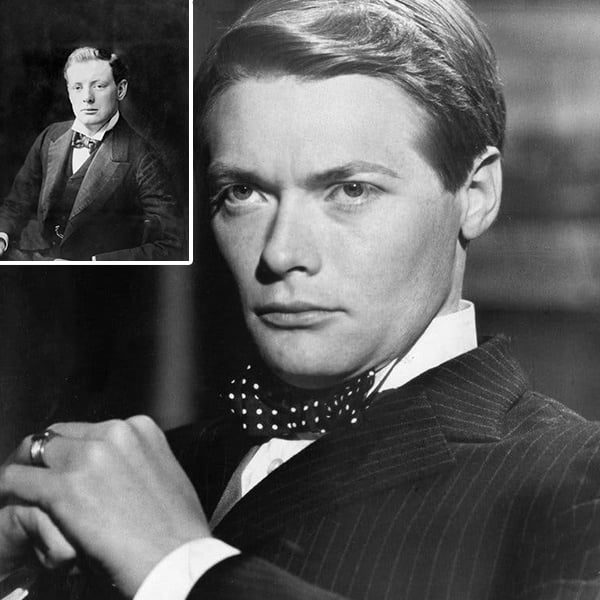 Many actors have played the legendary British leader as an older man – Gary Oldman in Darkest Hour, Albert Finney in The Gathering Storm – but the likeness of actor Simon Ward to a young Winston Churchill is hard to deny. Directed by Richard Attenborough, 1972's Young Winston was adapted from the celebrated wartime leader's memoir of his early years, which was published in 1930.
Churchill himself approached producer Carl Foreman regarding an adaptation of his memoir, having been impressed by Guns of Navarone. Initially, Foreman picked Thoroughly Modern Millie actor James Fox for the part. After production stalled for several years, Ward was chosen instead, not least for his resemblance to Churchill in his salad days.
Ashton Kutcher as Steve Jobs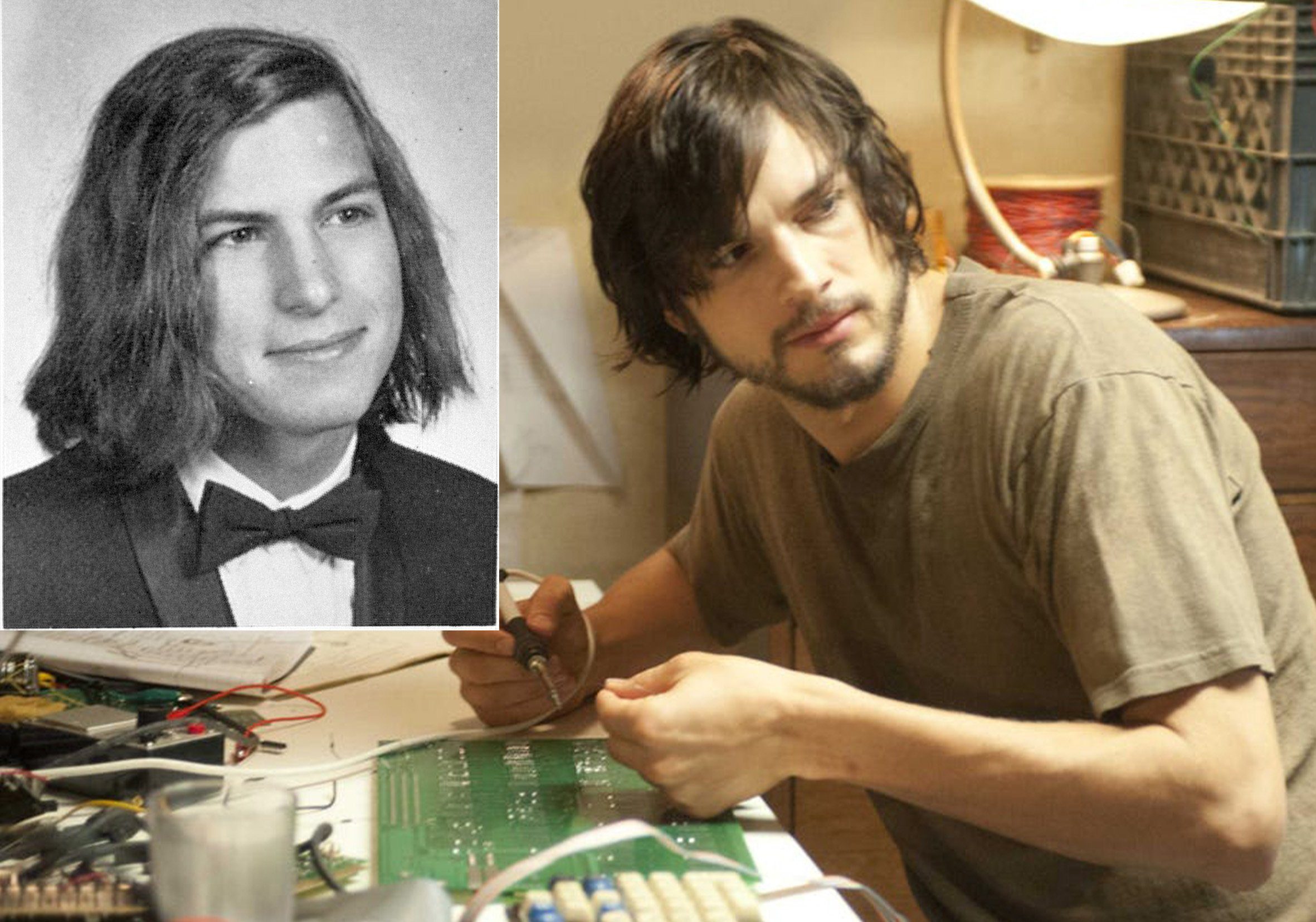 In the five years following the death of Apple mogul Steve Jobs in 2011, two rival films about his life appeared. One, directed by Danny Boyle and written by Aaron Sorkin, earned critical acclaim and a whole host of golden statuettes. The other did not. And yet, for our money, it's the lesser film that was better cast. In the immediate aftermath of Kutcher's casting, reaction was distinctly mixed, the actor best known for comedy roles in TV shows including Two and a Half Men and That 70s Show.
But it's undeniable that Kutcher bears more than a passing resemblance to a young Steve Jobs, whether or not he was able to bring the dramatic gravitas required. Fassbender, who next took up the role, once said that he "studied Ashton Kutcher" in preparation for his performance as Jobs. Admittedly, this was said with something of a sarcastic smile.
O'Shea Jackson Jr. as Ice Cube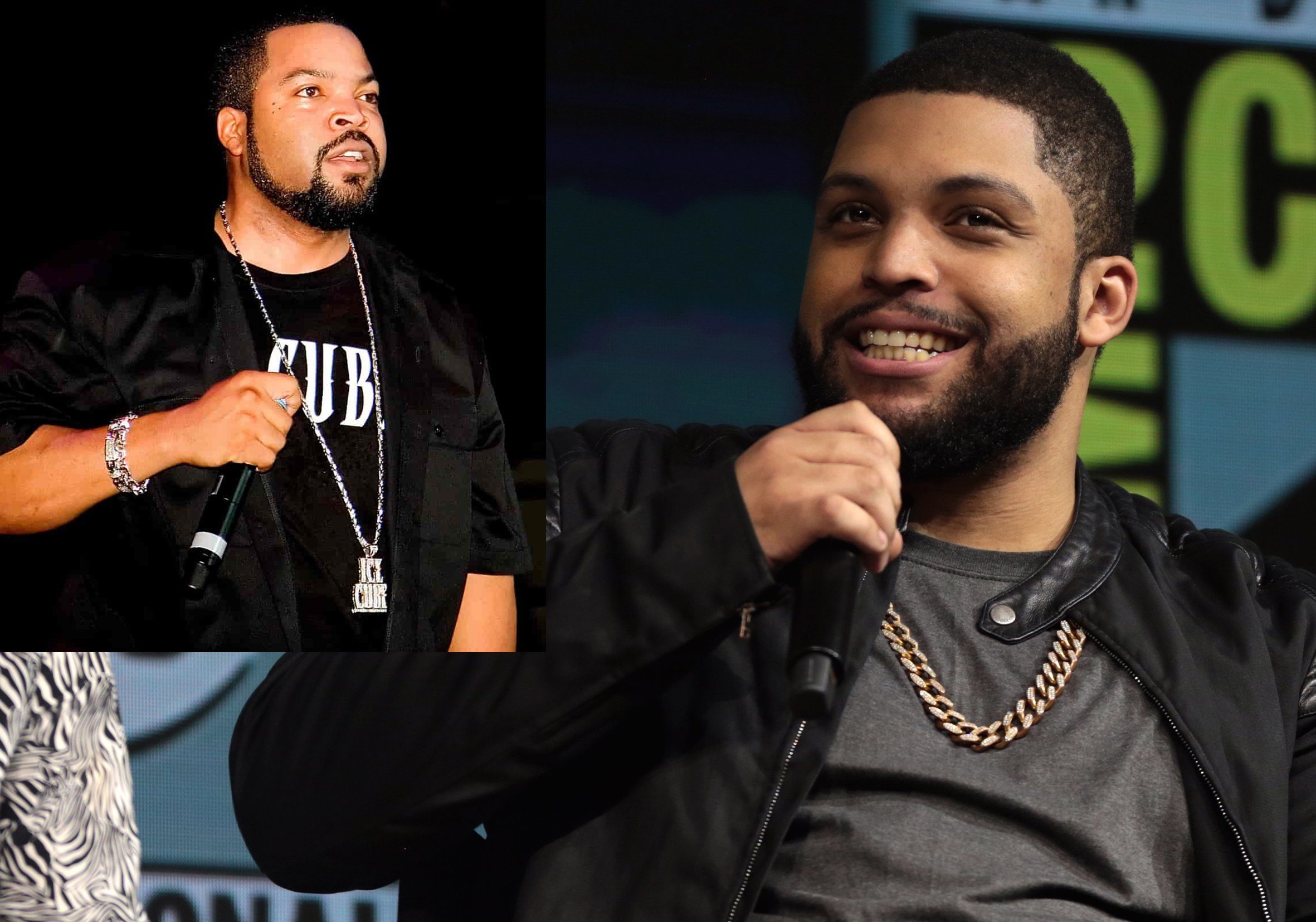 Credit: Gage Skidmore via Wikimedia Commons / Philip Litevsky via Store Norske Leksikon
Now this one might be cheating a little. O'Shea Jackson Jr bears a near-perfect resemblance to Ice Cube, from his arched eyebrows to the shape of his mouth, but that's exactly what you'd expect – he's Ice Cube actual son. Jackson Jr, who also raps under the stage name OMG, made his feature film debut in Straight Outta Compton, which depicts the rise and fall of the legendary rap group N.W.A.
Following the release of Straight Outta Compton in 2015, Jackson Jr has continued his acting career, from the black comedy-drama Ingrid Goes West in 2017 to 2019's Godzilla: King of the Monsters. Perhaps most importantly of all, Jackson Jr made a guest appearance on WWE Smackdown in October 2019.
Eddie Redmayne as Stephen Hawking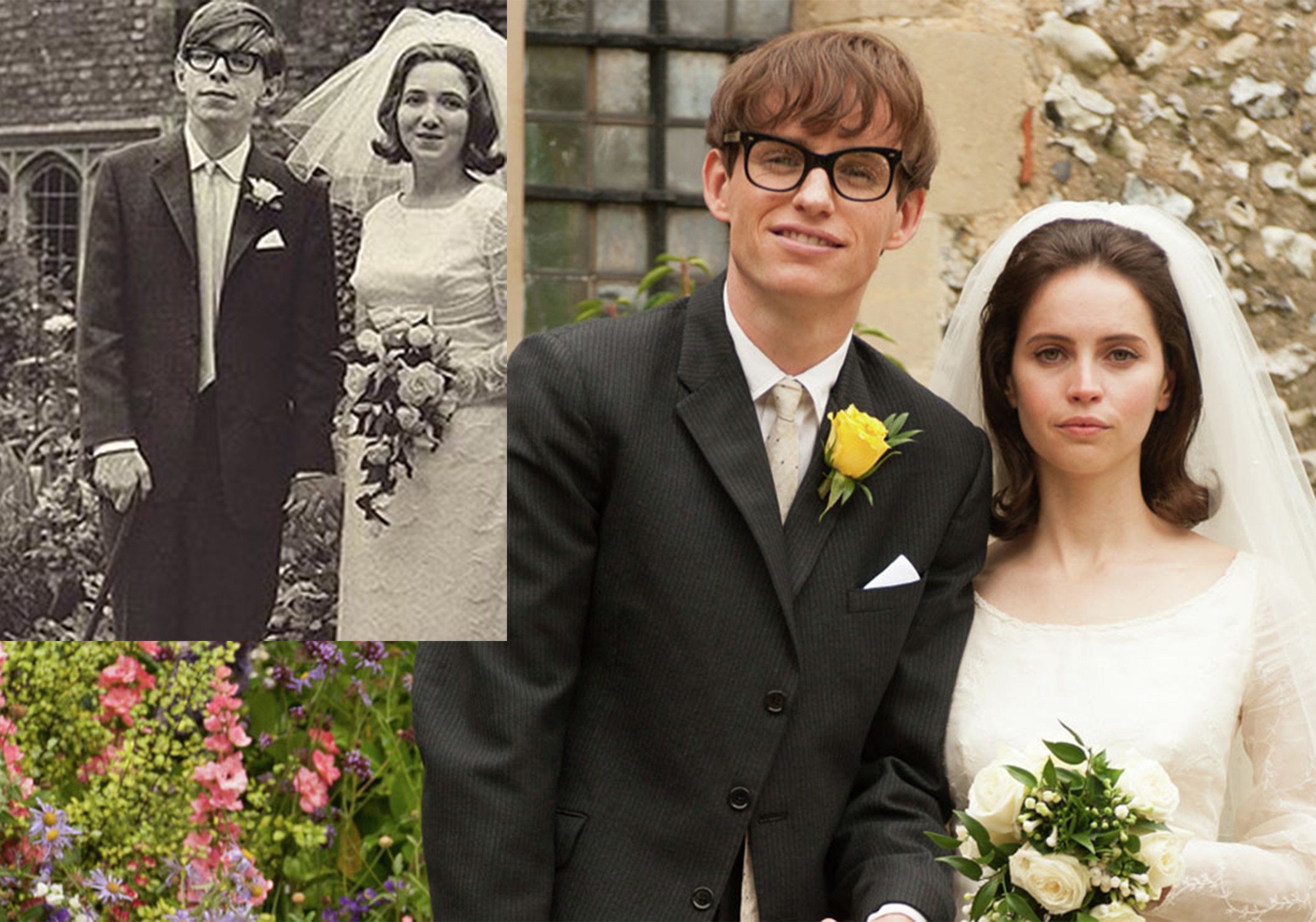 Credit: Billy Bob Bain via Flickr
Perhaps no film is more emblematic of biopic Oscar glory than The Theory of Everything, which sees Eddie Redmayne star as the renowned theoretical physicist Stephen Hawking. The film focuses on Hawking's days as a young graduate, and the gradual onset of Motor Neurone Disease, the condition that left Hawking wheelchair-bound for most of his life.
Redmayne has also attracted criticism for his performance, one in an infamous tradition of able-bodied actors playing disabled characters in order to scoop awards. As per Guardian columnist Frances Ryan, who notes Redmayne's ability to "walk away – literally – with an award…for many disabled people in the audience, this is watching another person fake their identity."
Daniel Day-Lewis as Abraham Lincoln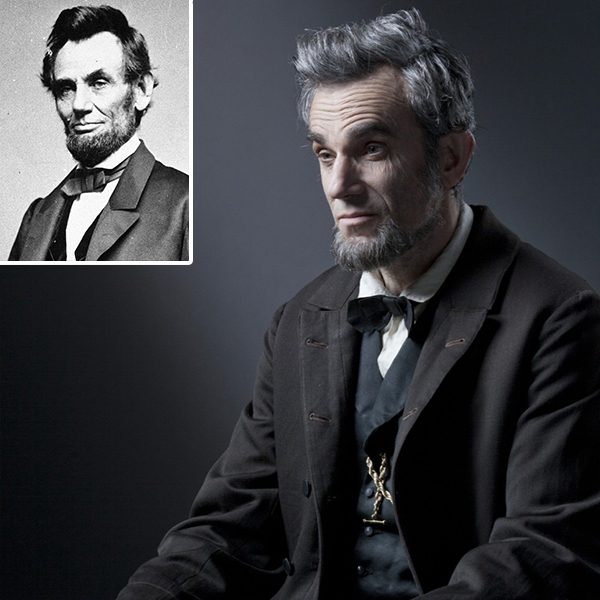 Lincoln (2012) is a Spielberg classic, and comes complete with a star-studded cast including Sally Field and, unforgettably, Daniel Day-Lewis. With the help of some hairstyling and makeup, Day-Lewis looks scarily like the 16th US president. Day-Lewis turned down the project at first, with Liam Neeson cast instead. However, Neeson requested the part be recast after a table read made him realise he wasn't suited. Day-Lewis was offered the part again and subsequently cast.
Abraham Lincoln has been portrayed several other times on screen, notably by Walter Huston in 1930 film Abraham Lincoln, and by Henry Fonda in 1939's Young Mr. Lincoln, but neither actor bears as significant a resemblance to the Civil War-era president as Day-Lewis.
Charlize Theron as Aileen Wuornos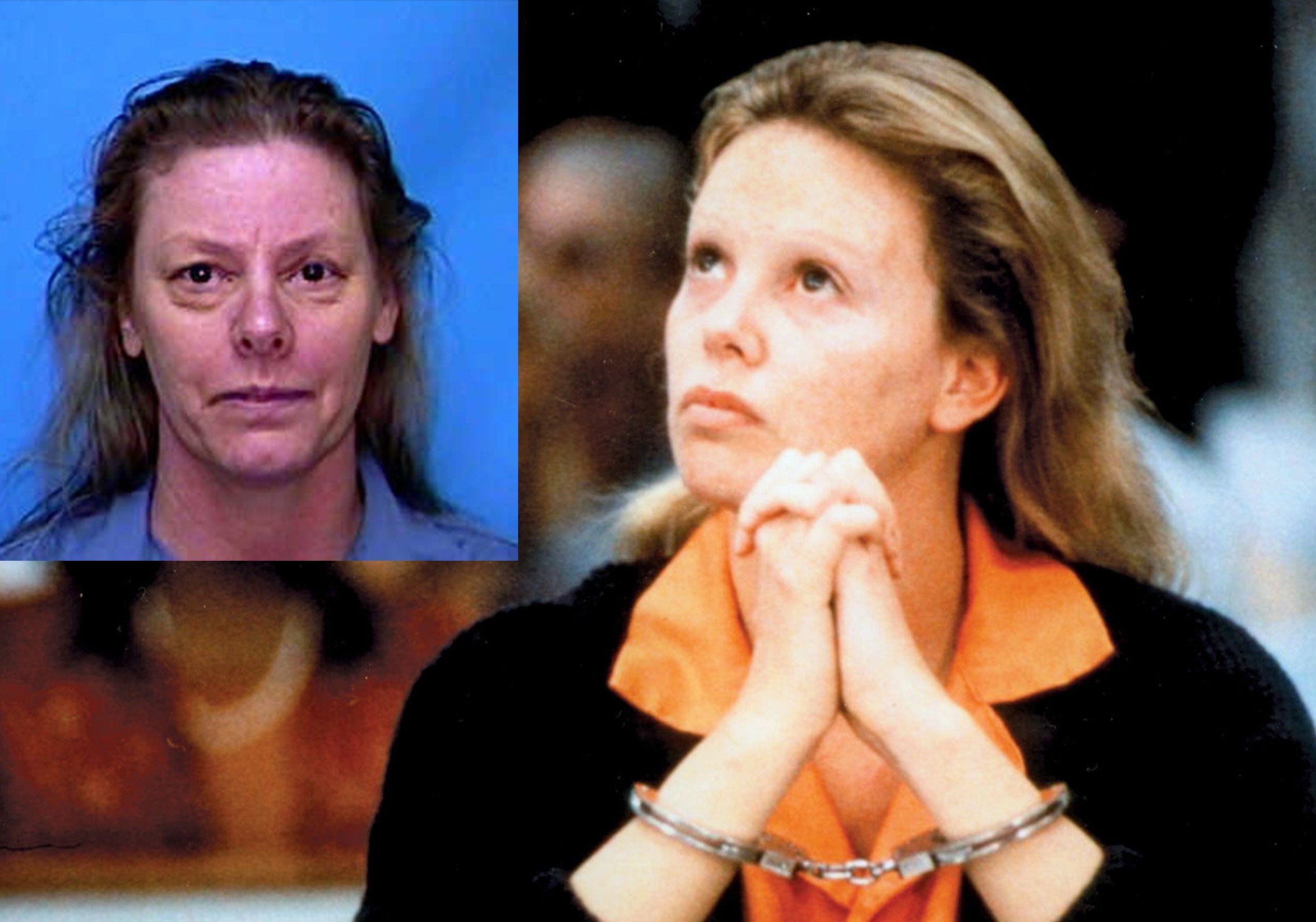 Most people would probably be quite offended at being compared to a serial killer, but it's indisputable that Theron bears an uncanny resemblance to one. This is, of course, Aileen Wuornos. It's lucky, then, that Theron was chosen to play the part of Wuornos in the 2003 biographical crime drama Monster, rather than be incarcerated in a case of mistaken identity. The film tells the story of a former sex worker, Wuornos, who killed seven of her clients over the span of one year from 1989 to 1990.
Directed by Patty Jenkins, who would later find widespread fame with the Wonder Woman series, the film was also produced by Theron and stars Christina Ricci as a semi-fictionalised version of Wuornos' jailhouse lover. Roger Ebert was effusive about the film, writing that "I didn't recognize [Theron] – but more to the point, I hardly tried."
Val Kilmer as Jim Morrison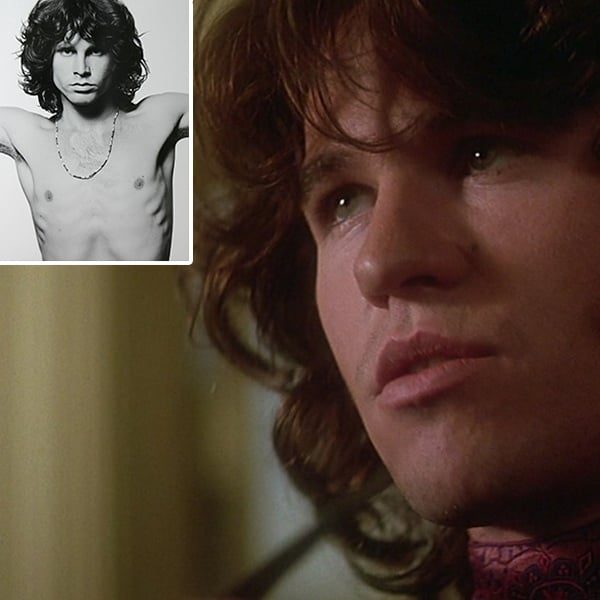 Nowadays, Val Kilmer is perhaps best known as an underwhelming Batman as well as the star of popcorn comedies like Top Secret! and Real Genius. But before his Bat-debacle, Kilmer starred in an amazingly well-cast biopic. Kilmer plays Jim Morrison in The Doors, a film about the eponymous counterculture rock band of the 60s and 70s. It garnered a mixed reception, as well as controversy after a negative response from Morrison's family. The Doors has since become a cult film, however.
Director Oliver Stone had expressed an interest in having Kilmer play Morrison, which was enough motivation for the actor to spend thousands of dollars on an eight-minute audition reel showcasing his acting chops and singing voice.
Jason Clarke as Ted Kennedy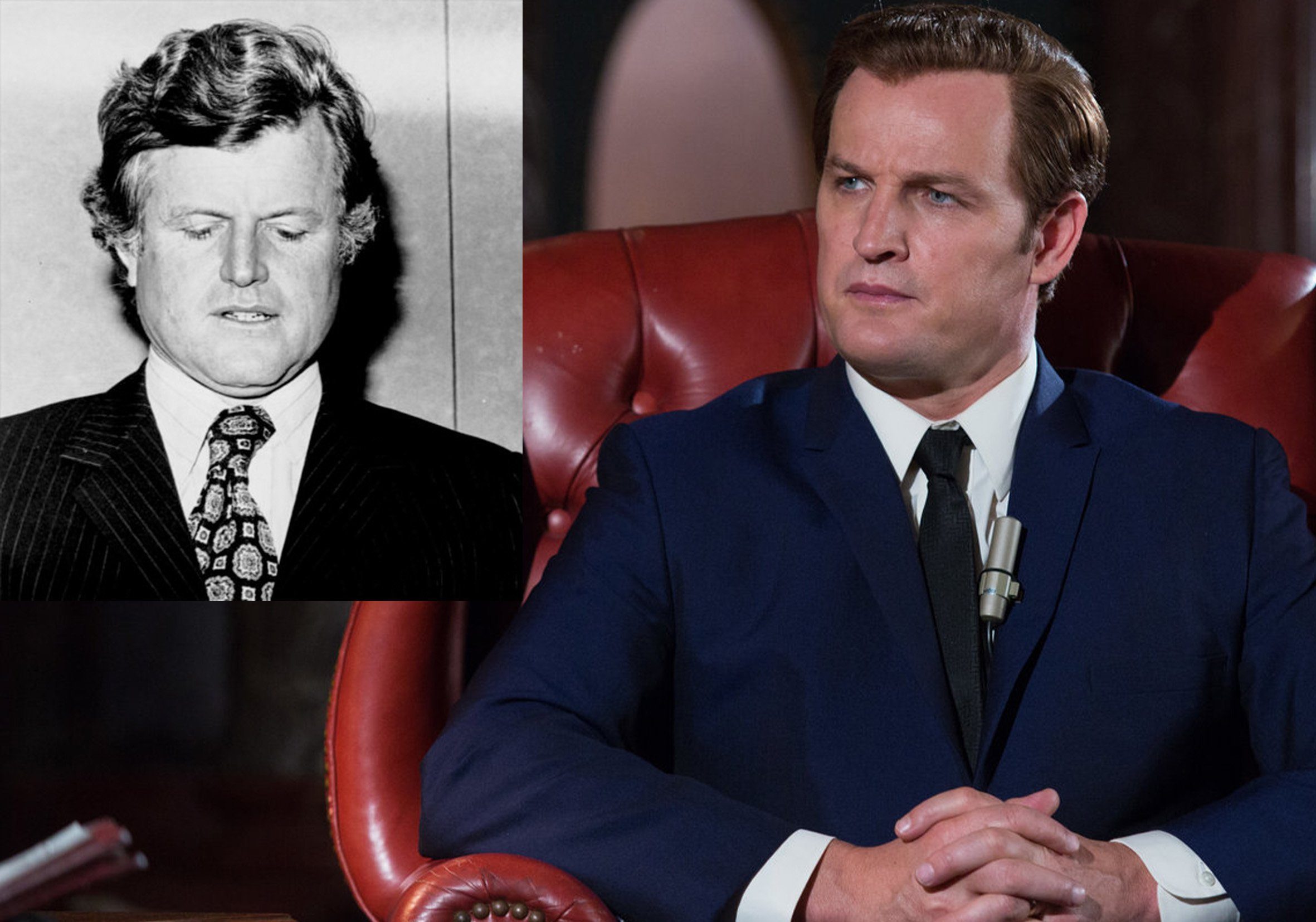 Credit: Kheel Center via Flickr
There have been more than enough films about John F Kennedy and his wife (see 2016's Jackie for a superb turn by Natalie Portman as Jackie Onassis). In terms of movies about the youngest Kennedy brother, Ted, there's been but one. Chappaquiddick (also known as The Senator in the UK) tells the story of the so-called Chappaquiddick Incident, in which Ted Kennedy's negligent driving resulted in the death of his passenger, Mary Jo Kopechne.
Clarke doesn't always appear similar to Kennedy – this is no case of happenstance genetics. It's the furrowing of his brow, and the steeliness of his gaze, that transforms his look into that of the troubled senator.
Jamie Foxx as Ray Charles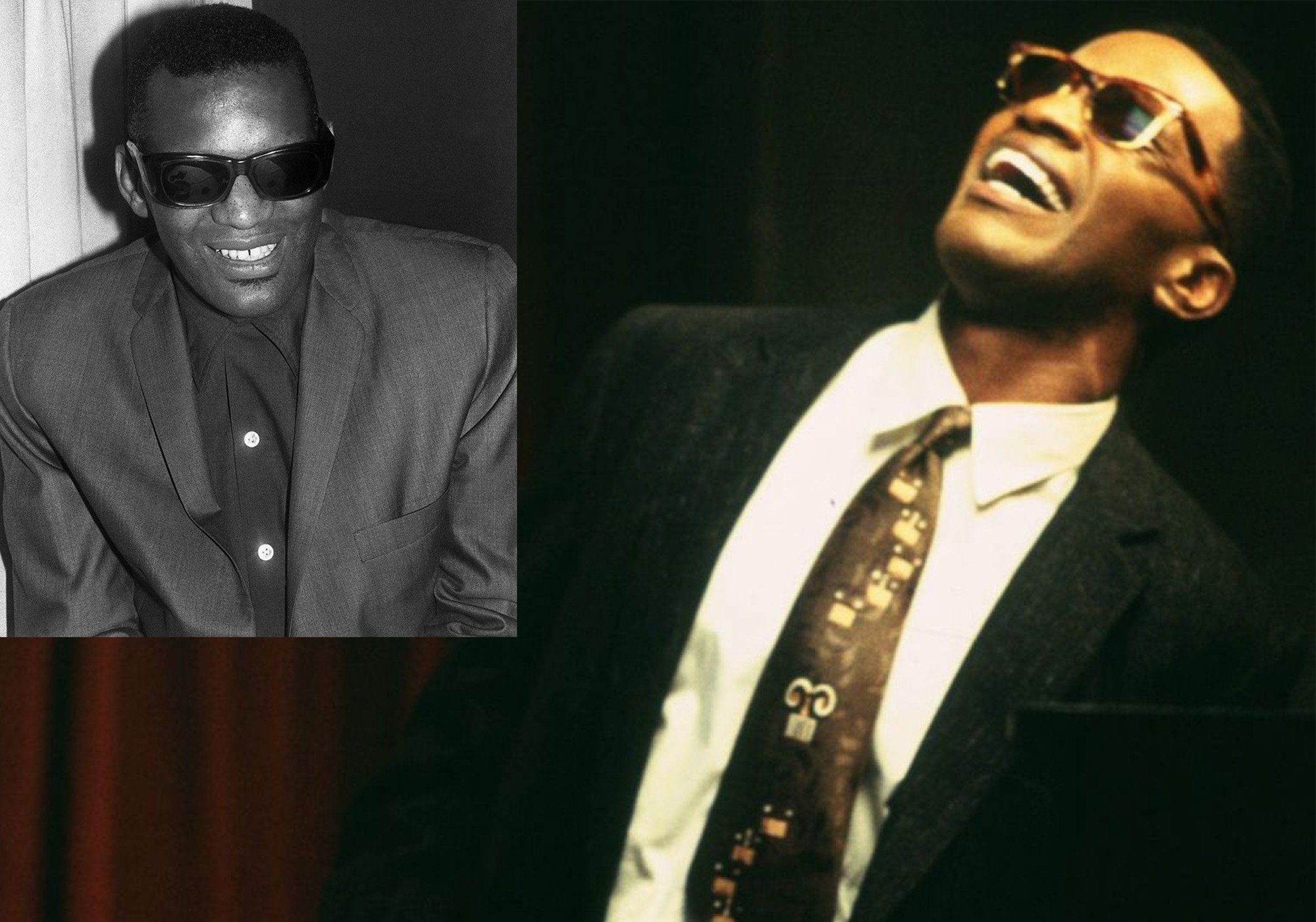 Credit: Rogelio A. Galaviz C. via Flickr
Casting someone as the legendary rhythm and blues musician Ray Charles was always going to be a challenge – until it wasn't, when the casting team found someone who already resembled The Genius: Jamie Foxx. From his gleaming smile to his high cheekbones, the link between Foxx and Charles in 2004's Ray is truly uncanny.
Foxx shed his tough physique – 30 pounds of it – to take on the role, and even had his eyelids glued shut while on set. For Foxx to get to the set, however, Charles first had his own demands. "We played tandem piano," Foxx told Today. "He said, 'If you can play the blues, then you can play this part.' So we played the blues … [he] said 'The kid's got it,' and then he walked out."
Ben Foster as Lance Armstrong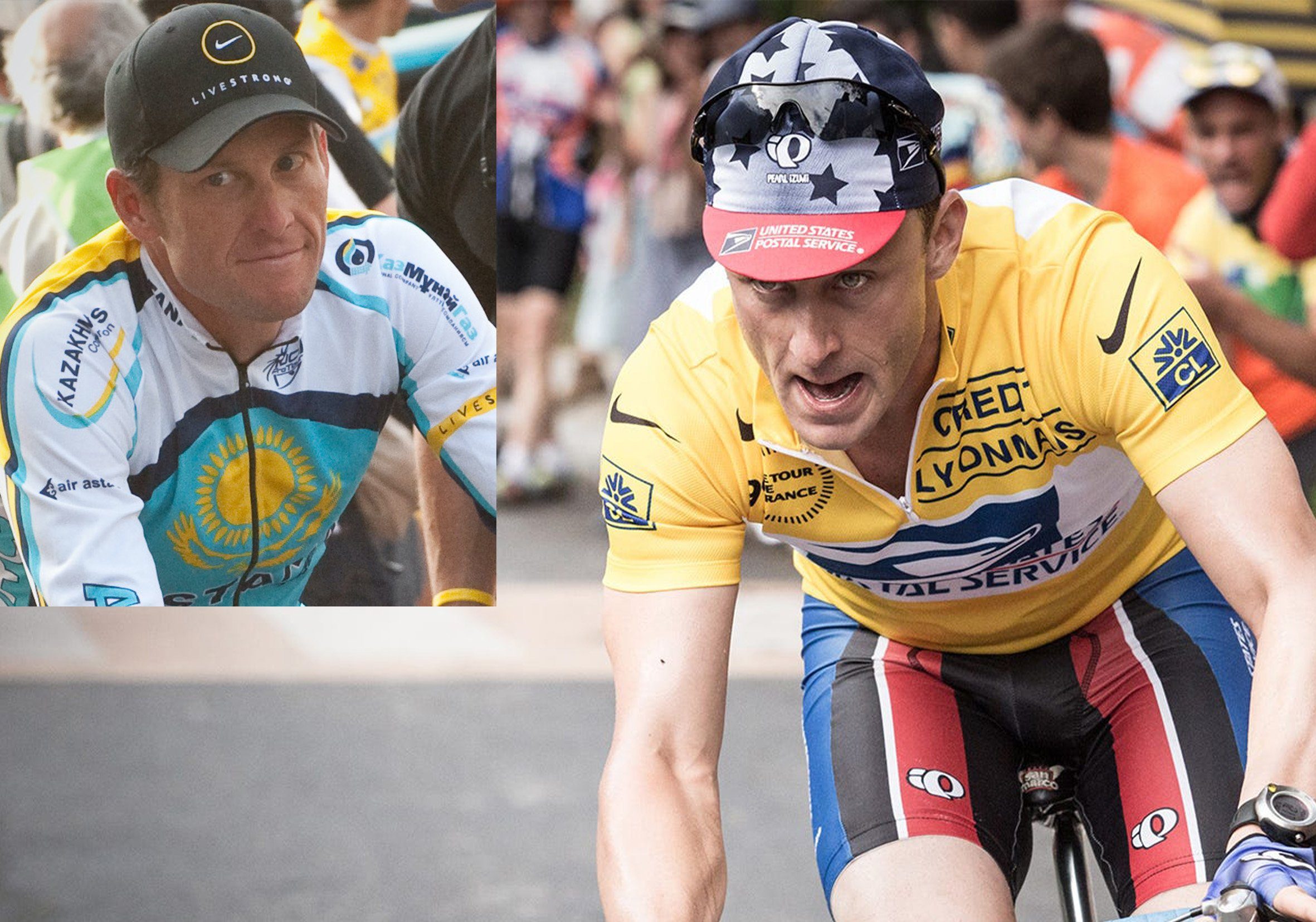 Credit: Josh Hallett via Wikimedia Commons
How far would you go for an acting role? What if your subject was steroid-cheat supremo Lance Armstrong? Well, for actor Ben Foster, that meant giving his natural resemblance to the disgraced cyclist an unnatural boost. It's not uncommon, albeit unhealthy, for actors to gain or lose weight in accordance with their character, but few go as far as Foster did.
In an attempt to better understand Armstrong, Foster actually took steroids. "I don't want to talk about the names of the drugs I took," Foster revealed in a 2015 Guardian interview. "These are very serious chemicals and they affect your body in real ways," Foster continues. "For my own investigation it was important for me privately to understand it. And they work."
Cate Blanchett as Bob Dylan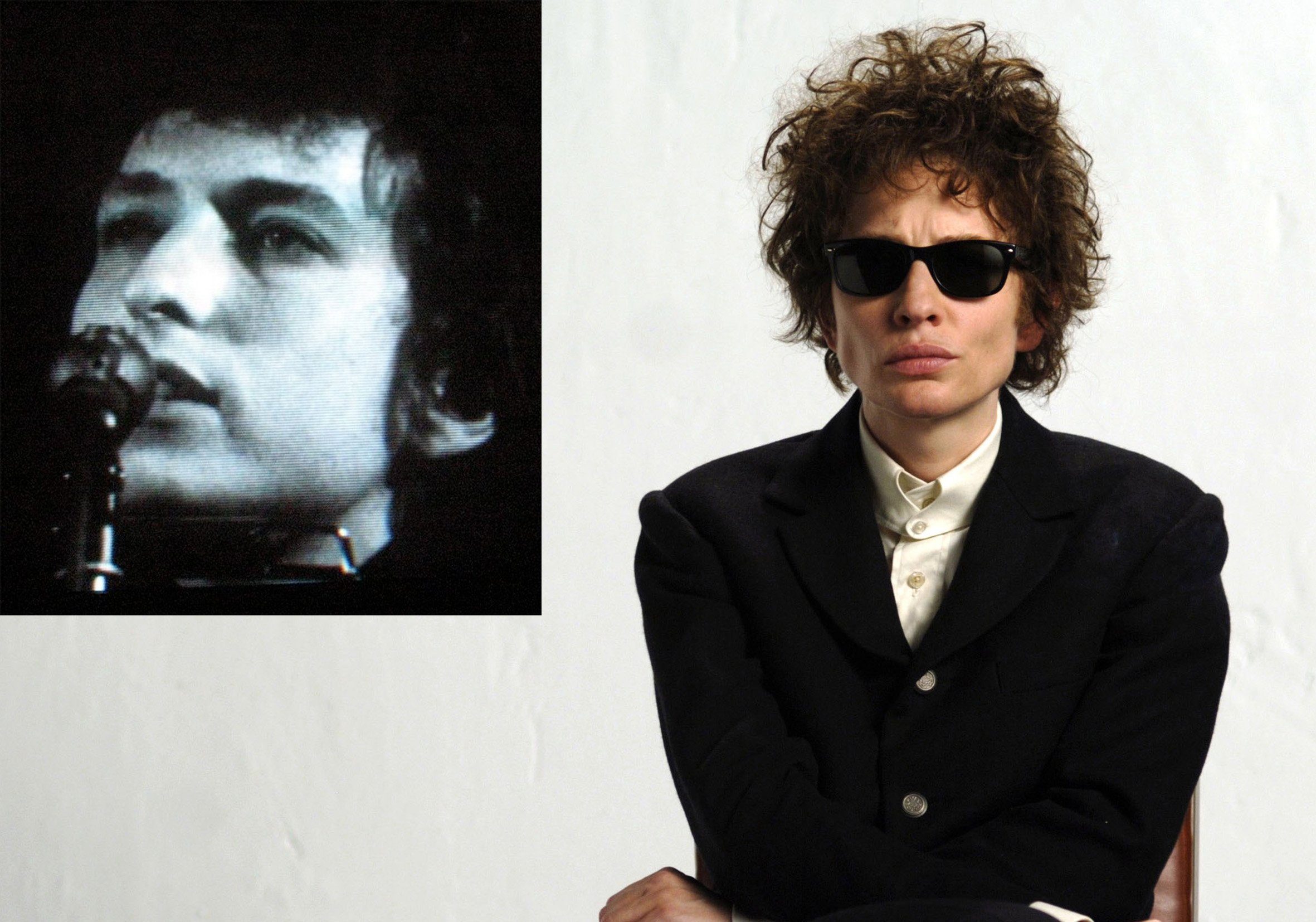 What does it mean for an actor to resemble the character they're playing? Stature, features? What about gender? You might have assumed as a matter of course that you'd need a man to play Bob Dylan, but Cate Blanchett proved us all wrong. I'm Not There is a non-traditional biopic, with six different actors playing the lead in six different scenarios.
Released in 2007, I'm Not There also stars the likes of Richard Gere, Ben Whishaw and Heath Ledger – all of whom make convincing Dylans, but none of whom capture the same magic as Blanchett. With her aquiline nose and slender frame, Blanchett ends up looking far more like Dylan than some of the taller, burlier actors in the film.
Jared Leto as Mark David Chapman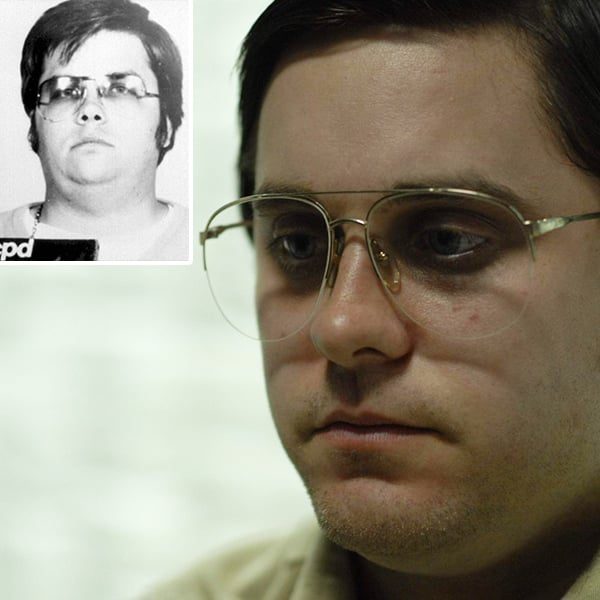 Imagine Jared Leto, and you'll probably be thinking of the bug-eyed waif who fronts 30 Seconds to Mars and played the Joker in Suicide Squad, along with a host of other misfit characters over the years. But for 2007's Chapter 27, Leto underwent a significant transformation to play the ultimate outsider. There's no greater misfit to play than Mark David Chapman, better known as the man who assassinated John Lennon.
According to the LA Times, to get into Mark David Chapman shape, Leto drank microwaved pints of ice cream mixed with soy sauce and olive oil on a daily basis, in what must be the polar opposite of a juice cleanse. The actor-singer-oddball gained 67 pounds in the process, putting on the weight so quickly that he contracted gout.
Stephen Fry as Oscar Wilde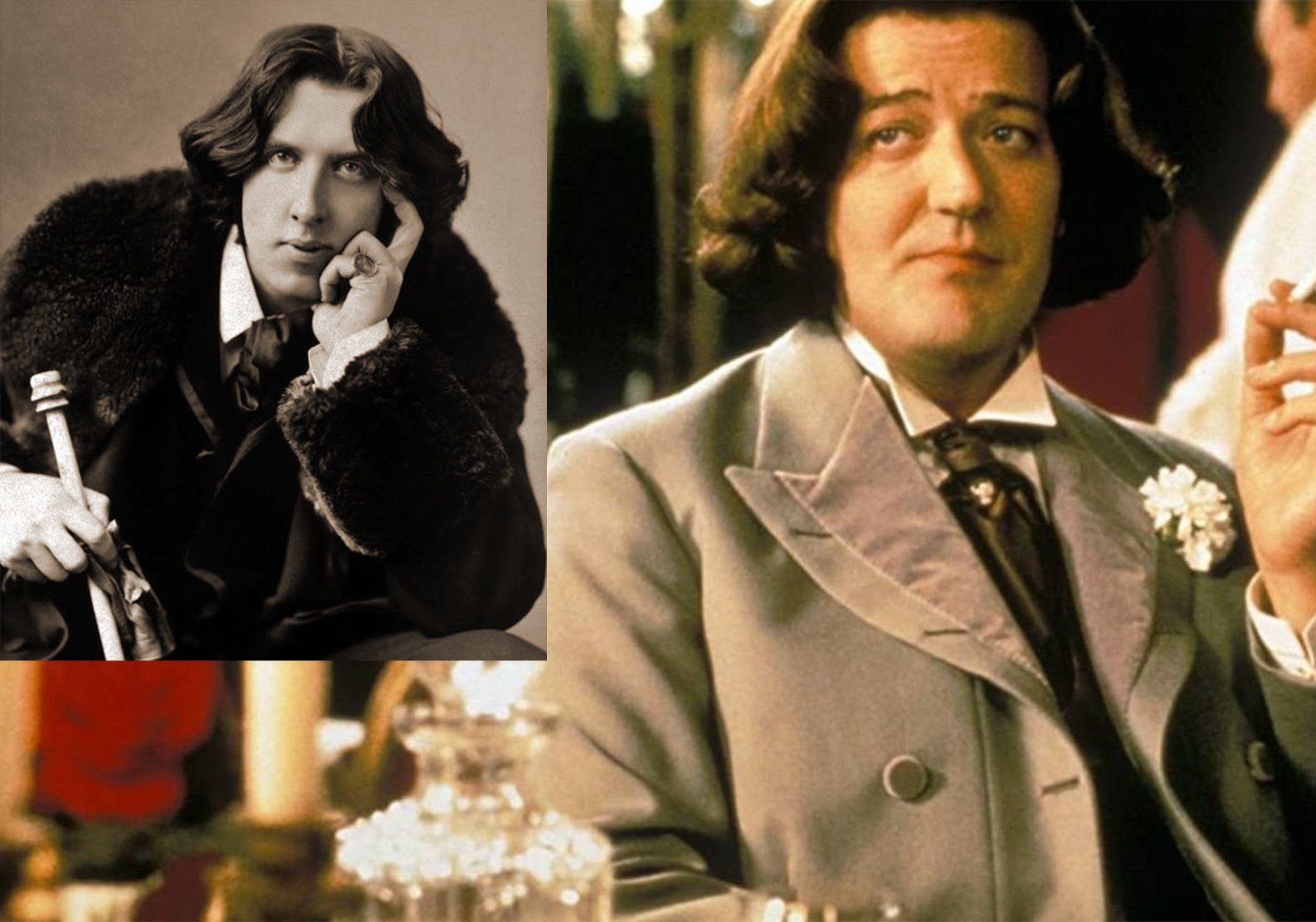 Credit: Brett Jordan via Flickr
An actor, comedian and author, Stephen Fry has often been compared to Oscar Wilde. From his withering humour to his vivacious gusto, there was only ever one choice for the lead in 1997's Wilde. Given that the pair share so much in personality, and that they occupy a similarly trailblazing position (Wilde as a prominent gay playwright, and Fry as a famous gay comedian), you'd be forgiven for overlooking a lack of physical resemblance. But there's no need.
"As I broke the membrane of my 30s and began to develop interesting new chins and a spreading waistline," Fry notes in conversation with the legendary film critic, "I began to be told I should play Wilde. And he meant a lot to me. If you knew you were gay in the early 1970s, you felt very alone."
George C Scott as Mussolini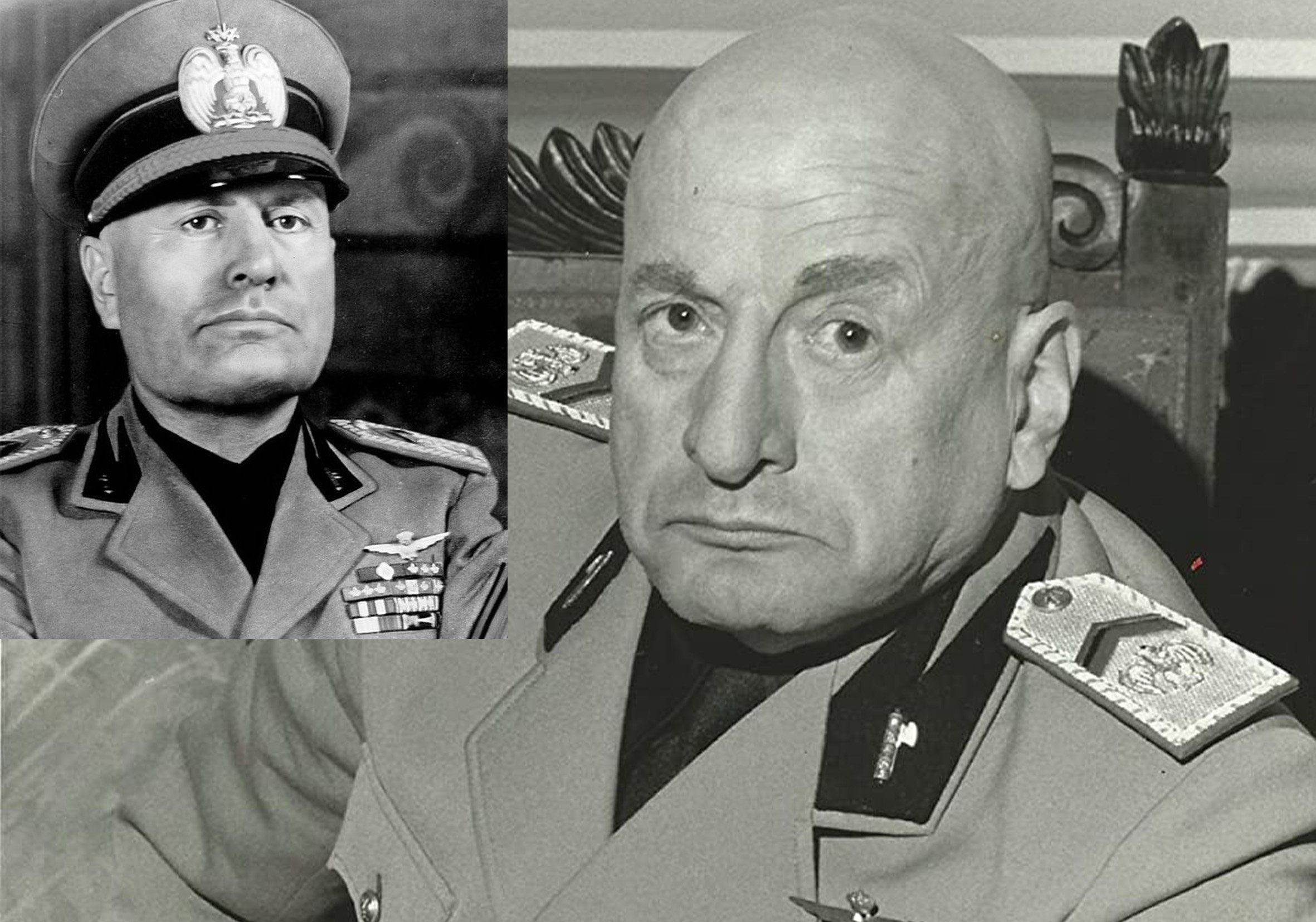 There can be few less flattering comparisons than to be compared to Il Duce – but, at the same time, we'd be lying if we didn't point out the astonishing similarities between wartime dictator Benito Mussolini and US actor George C Scott. Thankfully we're safe from libel, since Scott did in fact portray Mussolini in the miniseries Mussolini: The Untold Story, which aired in 1985.
Scott had previously caused a stir after he refused the Academy Award for Best Actor – for 1970's Patton – having warned the Academy in advance that he would do so. Scott claimed that dramatic performances could simply not be compared given their unique circumstances. But what he can be compared to is Mussolini, as we've demonstrated.
Salma Hayek as Frida Kahlo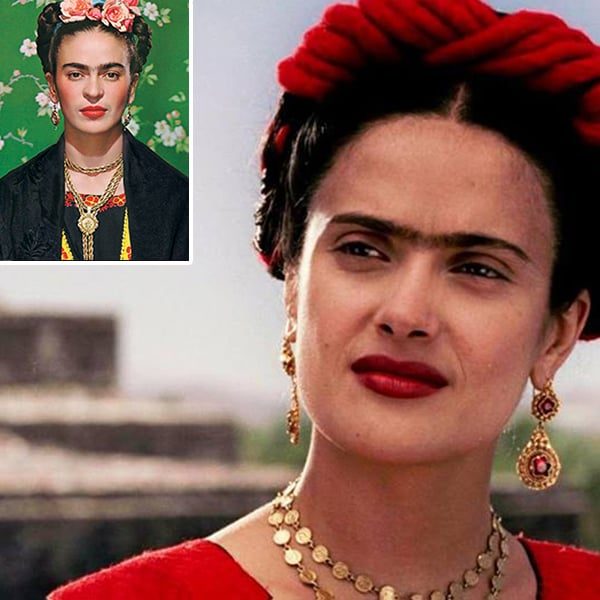 From her iconoclastic artwork that put queerness and womanhood at the fore, to being plastered across white women's MacBooks, it's hard to overestimate the impact of Frida Kahlo on the world. So when it came to producing a biopic, the bar was high. Amazingly, for 2002's Frida, the right actor came along at exactly the right time. Salma Hayek not only resembles the legendary painter in heritage and brow strength, but also produced the film, demonstrating a deep connection to Kahlo.
Hayek was, and remains, a pioneer for Mexican women in Hollywood. Arriving in Tinseltown around the same time as fellow Hispanic actor Antonio Banderas, Hayek got her first break in 1995's Desperado, the second instalment in Robert Rodriguez's Mexico Trilogy. But it wasn't until her star turn as Frida Kahlo that Hayek garnered widespread acclaim.
Toby Jones as Truman Capote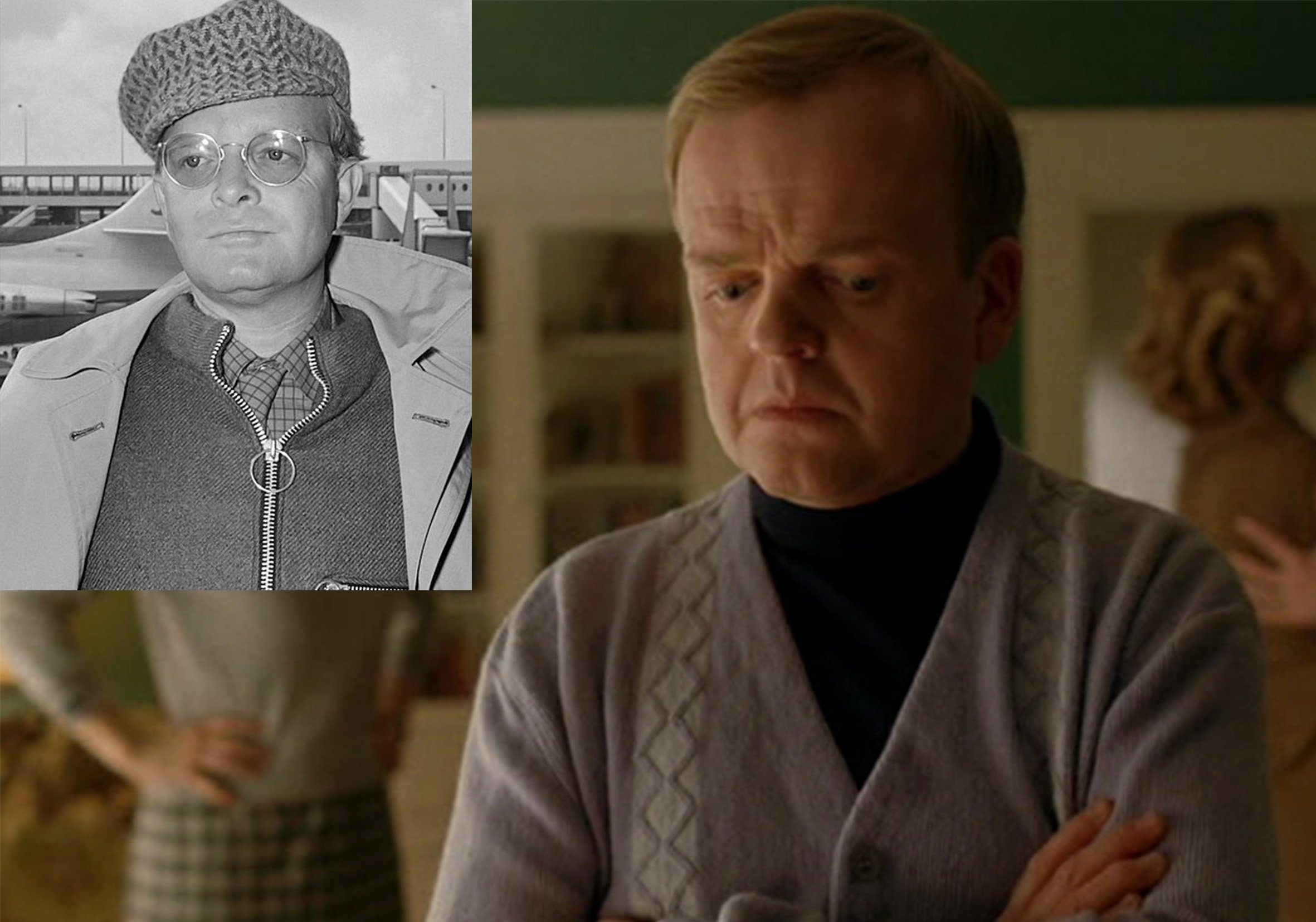 Credit: Eric Koch / Anefo via Wikimedia Commons
Much like the two Steve Jobs films, there was a duelling pair of Truman Capote movies in the mid-2000s. The better known of the two is Capote, starring an Oscar-winning Phillip Seymour Hoffman as the titular author. Nonetheless, we feel the better physical resemblance to Capote can be found in 2006's Infamous, a markedly different film that ended up being overshadowed by rival biopic Capote's success the previous year. This film stars Toby Jones, and the likeness is quite shocking.
Nor was this lost on the critics. Rex Reed of the New York Observer wrote that "they gave the Oscar to the wrong Truman Capote. I do not begrudge the versatile, popular Philip Seymour Hoffman his Oscar for playing the tiny terror in Capote, but he was doing an impression."
Joe Mazzello as John Deacon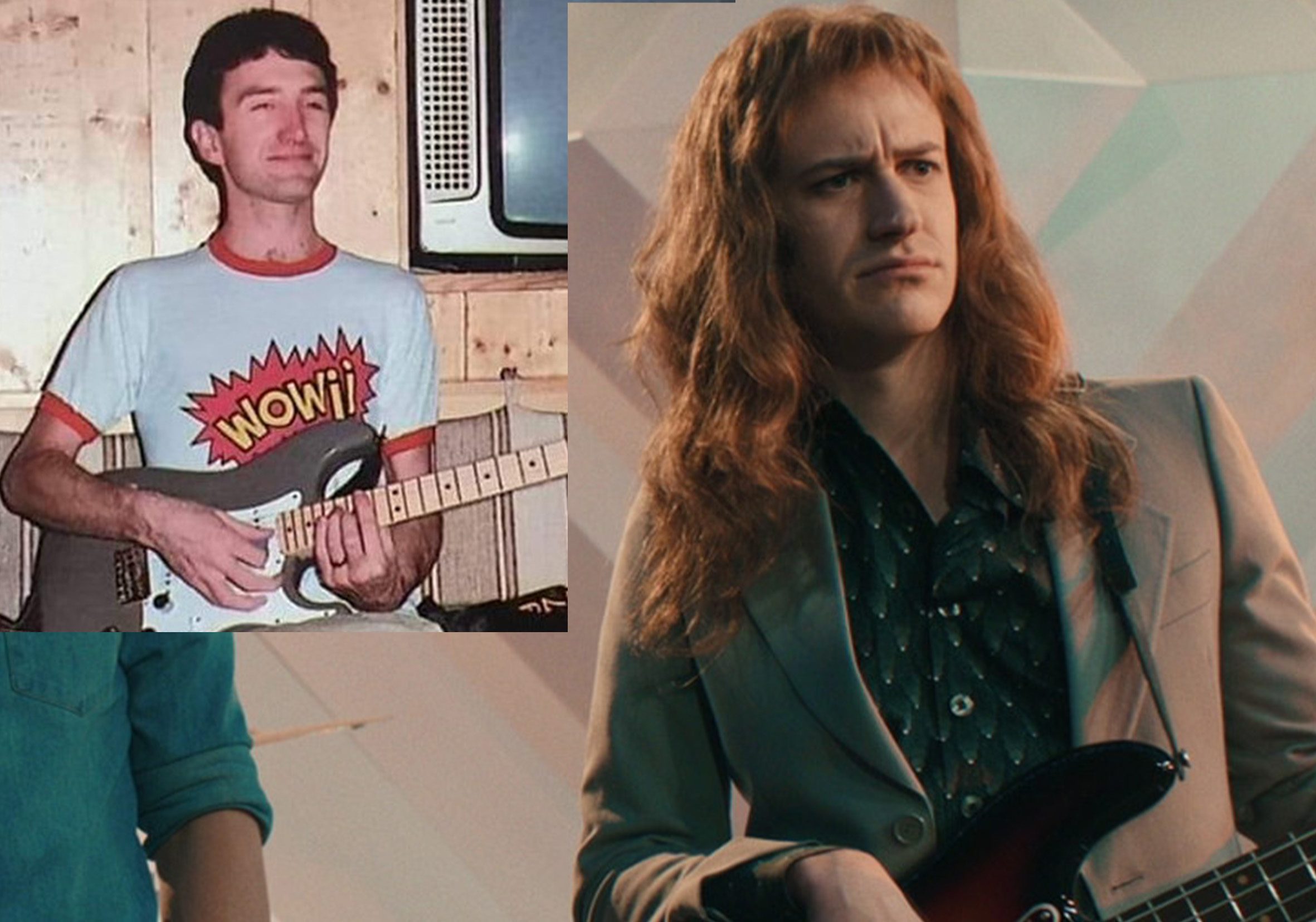 On the release of Bohemian Rhapsody, much attention was paid to Rami Malek's portrayal of timeless rock idol Freddie Mercury. From his immortal strut across the Live Aid stage to his wide-eyed wonder at the pleasures of the world, Malek's performance earned a Best Actor win. Except it wasn't actually the best. In our book, Joe Mazzello's resemblance to Queen bassist John Deacon is far more convincing.
Like the bass player in almost any band, Mazzello isn't exactly front-and-centre. But with his arched nose and wide brows, you'd be hard pressed to tell him apart from the real man. This is even more impressive when you realise you've actually seen Mazzello before: as Tim Murphy, the young boy in Jurassic Park.
Margot Robbie as Sharon Tate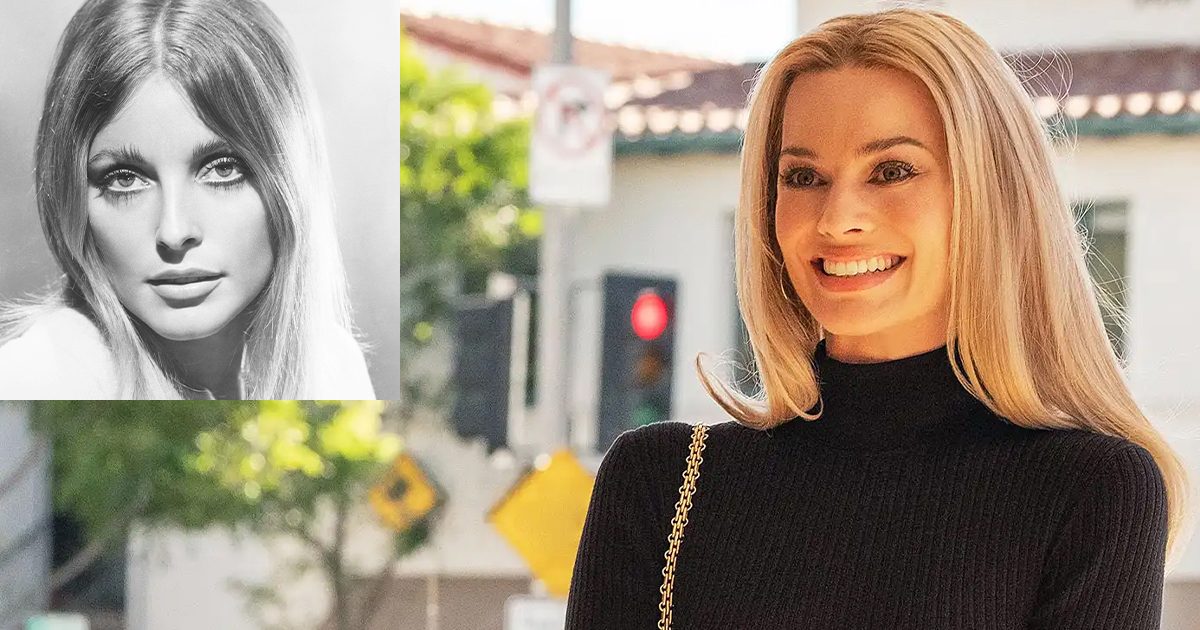 Quentin Tarantino's Once Upon a Time… in Hollywood presents an alternate take on the events in 1969 which led to the infamous Manson Family murders. Margot Robbie takes on the key role of real-life tragic figure Sharon Tate, and while the events of the movie may deviate significantly from what actually happened, Robbie's resemblance to the renowned blonde beauty is hard to deny.
Given that Robbie was already slim, blonde and beautiful, she didn't need to undergo any significant physical transformation to become Tate. Still, the film's hair, makeup and costume departments did a tremendous job turning this very modern film actress into the picture-perfect 60s starlet.
Lee Pace as John DeLorean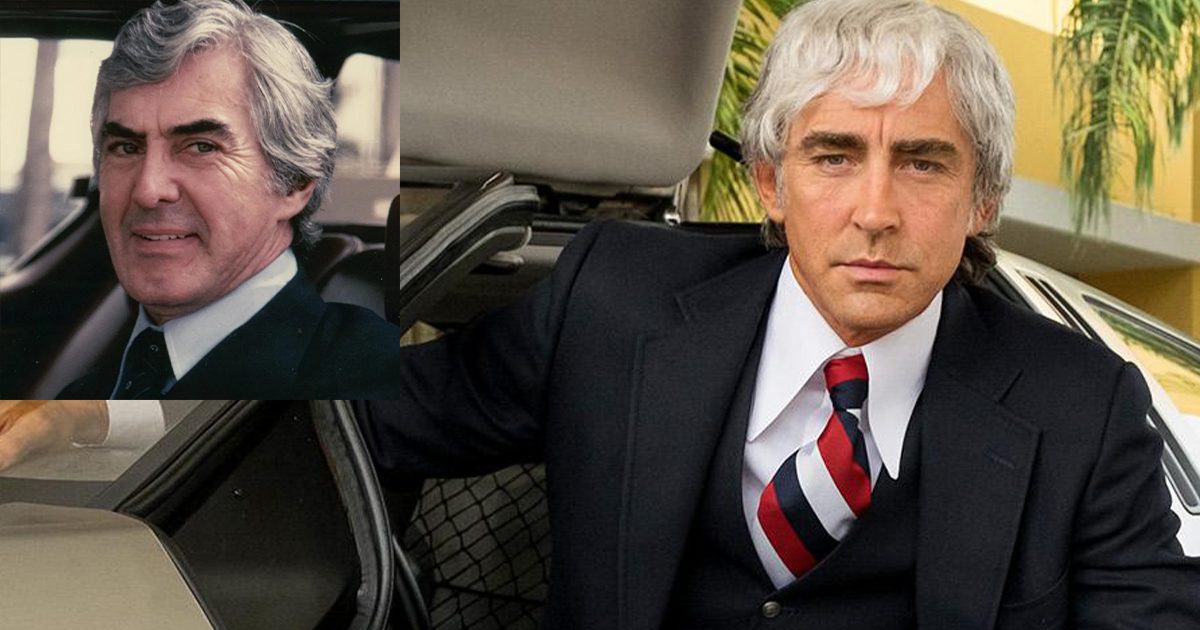 John DeLorean was an American motor industry icon who rose to fame and fortune working for General Motors, then branched out on his own to form the DeLorean Motor Company. He then suffered a disastrous fall from grace with the failure of his flagship car the DeLorean DMC, and was disgraced after being arrested and charged with cocaine trafficking.
DeLorean's dramatic story was brought to the screen in 2018 film Driven, with Lee Pace brilliantly conveying the silver-haired, silver-tongued would-be tycoon. Directed by Nick Hamm, Driven attracted some criticism for its historical inaccuracy, but Pace was the ideal fit for the key role of DeLorean himself.
Michael Douglas as Liberace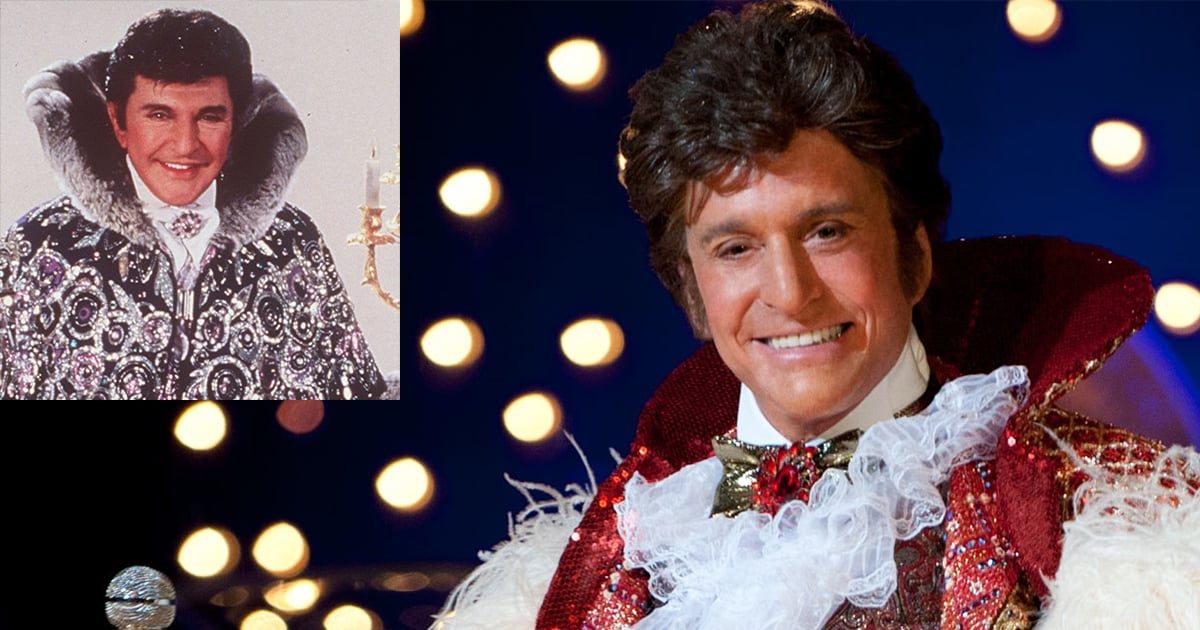 The American pianist, singer and actor Władziu Valentino Liberace, known simply by mononym Liberace, was one of the most famous, highly-paid and flamboyant musical performers of the 20th century. While rumours of his homosexuality were rife all through his career, Liberace always refuted these claims in public, but the truth came out following his AIDS-related death in 1987.
The musical icon's history was explored in director Steven Soderbergh's 2013 film Behind the Candelabra. Despite being an enormously famous face in his own right, Michael Douglas proved to be the spitting image of Liberace, and while the hair, makeup and costume had a big role to play in that, the actor's facial features are clearly similar.
Vincent D'Onofrio as Orson Welles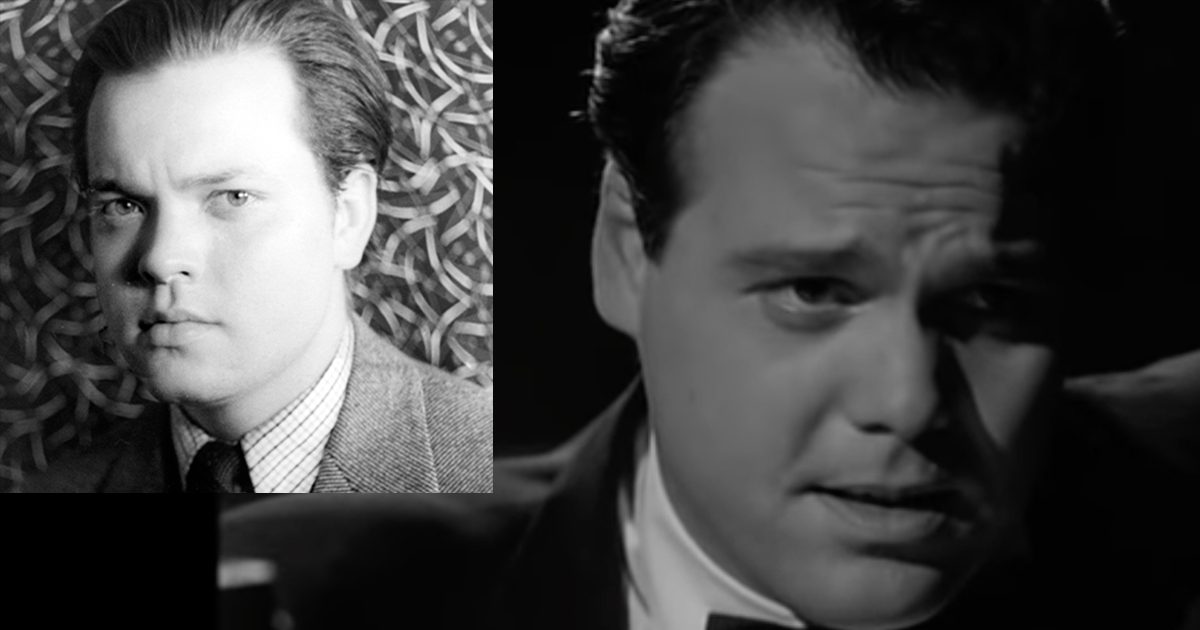 1994's Ed Wood casts Johnny Depp as Edward D. Wood Jr., the most notoriously awful filmmaker in Hollywood history. In the film's most whimsical moment, Wood meets his idol the great Orson Welles, and the two diametrically opposed directors find they have a great deal in common. Sadly, this scene is 100% fiction, but you'd be forgiven for thinking otherwise given actor Vincent D'Onofrio's uncanny recreation of Welles.
D'Onofrio already had much the same face and build as the esteemed Citizen Kane filmmaker, but with the suit, the hair and Ed Wood's black-and-white photography, it's hard to tell the two apart. Alas, one thing D'Onofrio didn't quite nail was Welles' distinctive voice; his dialogue was overdubbed by voice actor Maurice LaMarche (best known as the voice of Brain in 90s cartoon series Pinky and the Brain).
André 3000 as Jimi Hendrix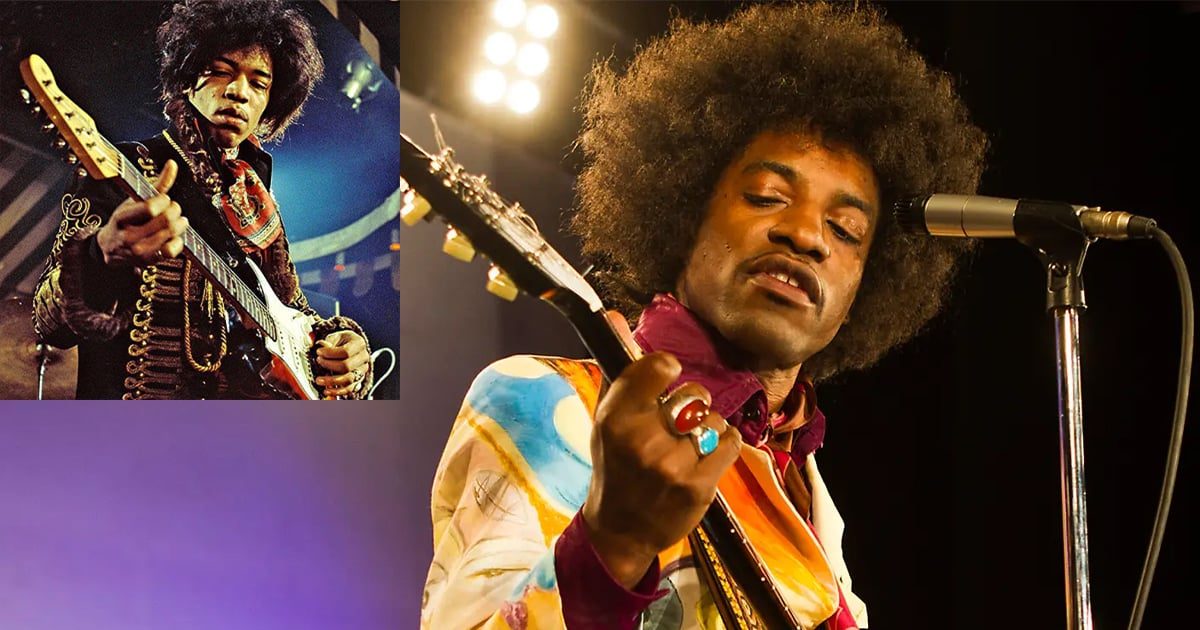 He may have died aged 27 after only a few years of fame, but it is nonetheless widely agreed that Jimi Hendrix changed the face of rock music forever, ushering in a new era of guitar heroes. It wouldn't be until 2013 (43 years after Hendrix's death) that his story was brought to the screen in director John Ridley's biopic Jimi: All Is by My Side, which cast singer and actor André 3000 in the lead.
As one half of hip hop act Outkast, André already knew how to perform on stage, which served him well in bringing the famously flamboyant guitarist to life. Obviously it helps that he looks a lot like the late rock legend, although the afro and the colourful costumes help.
Adrien Brody as Salvador Dali
As famed for his surrealist art as his eccentric approach to facial hair, Spanish painter Salvador Dali was one of the most unique and influential artistic figures of the 20th century. Before Adrien Brody portrayed Dali in the 2011 Woody Allen movie Midnight in Paris, it's doubtful anyone considered the resemblance, but once Brody took on the role, there was no denying it.
The Oscar-winning star of The Pianist looks so much like Dali, all he needed to do was grow a thin moustache and most of his job had been done for him. Brody's Dali is just one among a number of historical figures who appear in Midnight in Paris, whose plot sees Owen Wilson's modern-day screenwriter mysteriously go back in time.
Elizabeth Debicki as Diana, Princess of Wales
It was always going to be a daunting feat for any actress to portray as celebrated a figure as the late Diana, Princess of Wales. On taking on the role for TV's The Crown, Elizabeth Debicki faced even more of a challenge, as Diana had not long since been effectively portrayed by Kristen Stewart in the 2021 film Spencer. However, Debicki proved ideal casting in the role.
The Australian actress's hair and skin tone are of course similar to Diana's, but above all else it's in the deep blue eyes. This remarkable resemblance helped Debicki win over audiences, even as The Crown itself has prompted some controversy over how much artistic licence the show takes on the history of Britain's royal family.
Gary Oldman as Sid Vicious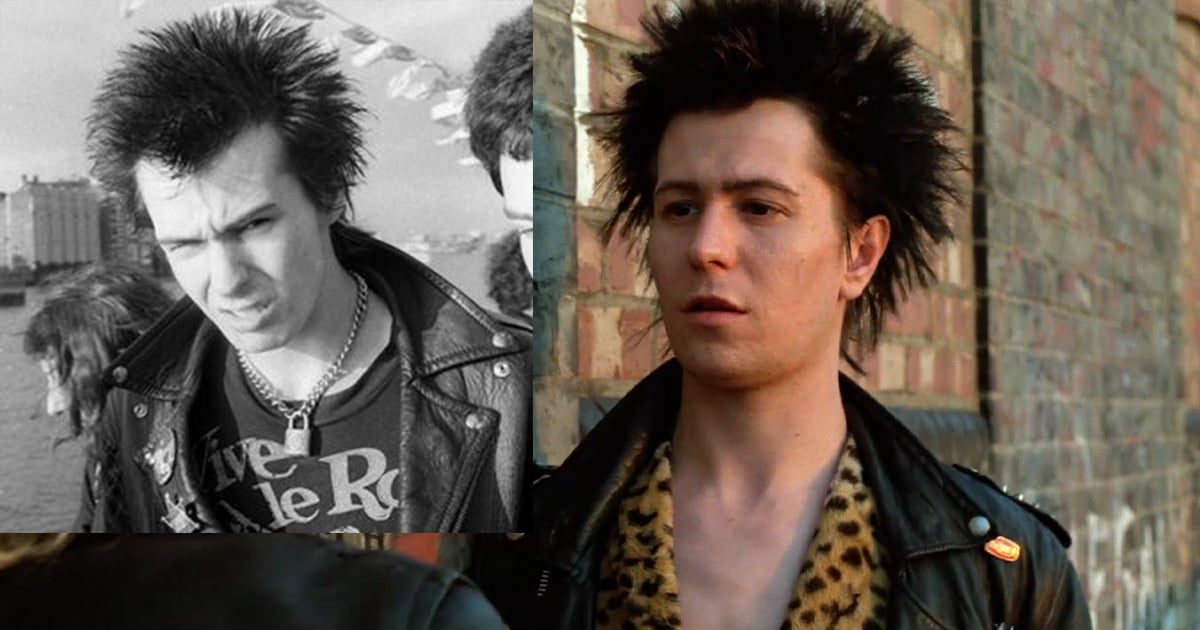 John 'Sid Vicious' Ritchie is one of the most unlikely and tragic rock stars ever. Despite his limited musical ability, he achieved worldwide notoriety as the bass player of groundbreaking British punk rock band the Sex Pistols, but rapidly descended into drug and alcohol addiction. At his lowest ebb, Vicious killed his girlfriend Nancy Spungen in the heat of an argument, then died of a presumably intentional overdose a few months later, aged just 21.
British actor Gary Oldman sky-rocketed to big screen fame portraying Vicious in the 1986 film Sid and Nancy. The fact that Oldman looks so much like the late punk rocker doubtless helped him land the role, even though Daniel Day-Lewis was also in contention for the part. Even so, many close to the punk scene blasted Sid and Nancy as historically inaccurate, and Oldman himself has dismissed the film and his performance.
Rhys Ifans as Rasputin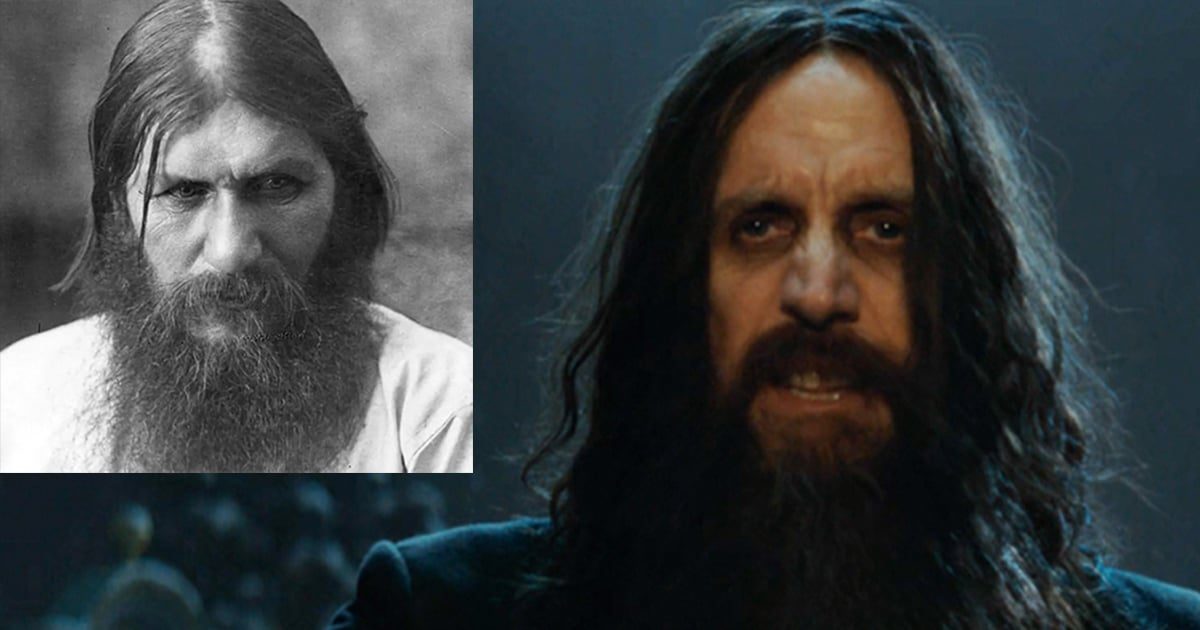 Few figures from the 20th century have quite so sinister a reputation as Grigori Rasputin, the notorious mystic who became a trusted friend and advisor to the last Russian emperor Nicholas II. While some considered him a charismatic swindler, others believed Rasputin genuinely wielded supernatural powers, a notion which would seem to be lent some credence by how hard it was to kill him. (Rasputin died in 2016 of a gunshot to the head, having seemingly survived a lethal poison.)
In writer-director Matthew Vaughn's 2021 film The King's Man (a First World War-era prequel to the Kingsman movies), Welsh actor Rhys Ifans threw himself into the colourful role of Rasputin, and proved unrecognisable. The long hair and beard obviously help, but Ifans' gleefully outlandish performance really captures the character, proving a major highlight of the film.
Evan Peters as Jeffrey Dahmer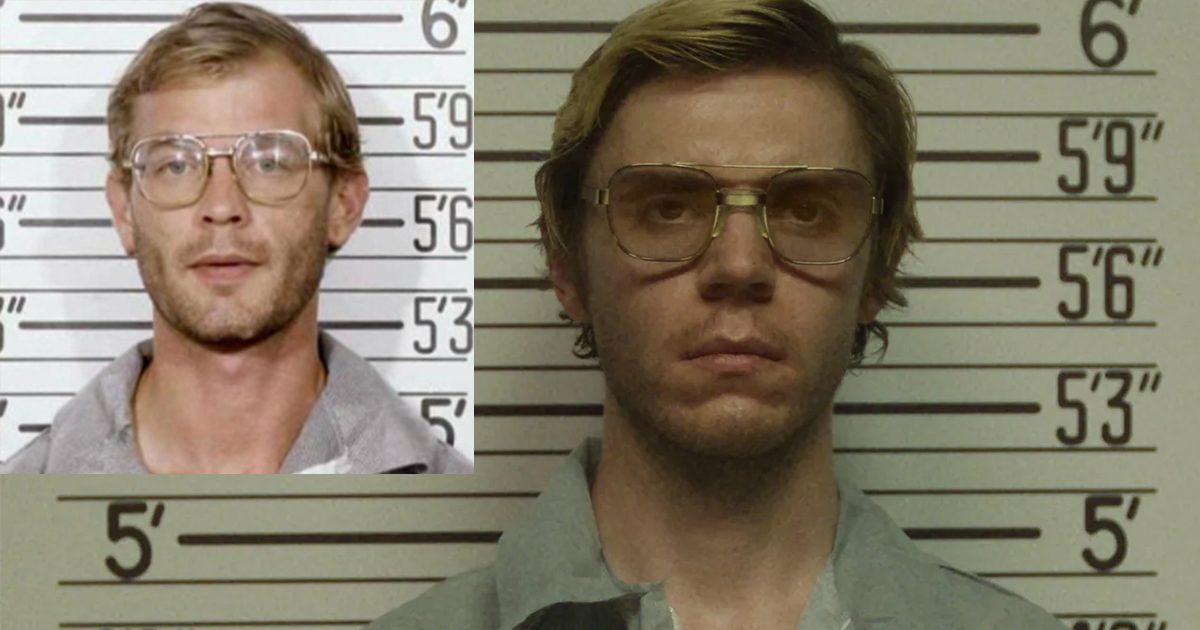 Jeffrey Dahmer was one of the most infamous serial killers of the 20th century, responsible for no less than 17 deaths between 1978 and 1991, and earning particular notoriety for doing unspeakable things with his victims. Convicted in 1992, Dahmer was given multiple life sentences with no chance of parole, but was killed by a fellow inmate after less than three years behind bars.
Netflix true crime drama series Dahmer – Monster: The Jeffrey Dahmer Story casts Evan Peters in the title role, and the American actor appears eerily similar to the serial killer. While Peters has been praised for his performance, some critics have accused the show of glorifying Dahmer and exploiting the suffering of his victims.
Mike Moh as Bruce Lee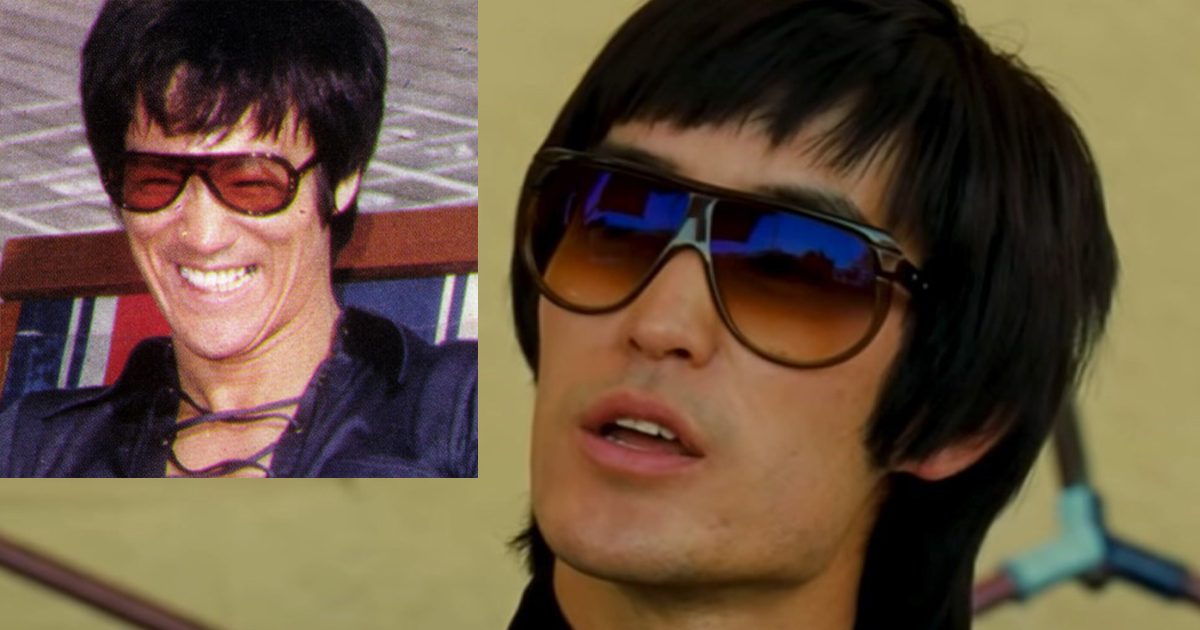 Sharon Tate isn't the only deceased film icon of years gone by who makes an appearance in Once Upon a Time… in Hollywood. Quentin Tarantino's fictionalised take on the late 60s LA entertainment industry also sports a notable cameo from pioneering martial arts superstar Bruce Lee. Best known at the time for his role on TV's The Green Hornet, Lee went on to make several groundbreaking kung fu movies, then sadly died young before the release of his magnum opus Enter the Dragon.
Lee's appearance in Once Upon a Time… in Hollywood prompted controversy, with many complaints that the scene paints the famously philosophical star in a negative light. Even so, no one could dispute that actor Mike Moh gave a brilliant impersonation of the Asian-American icon, and was near enough the spitting image of him.
Denzel Washington as Malcolm X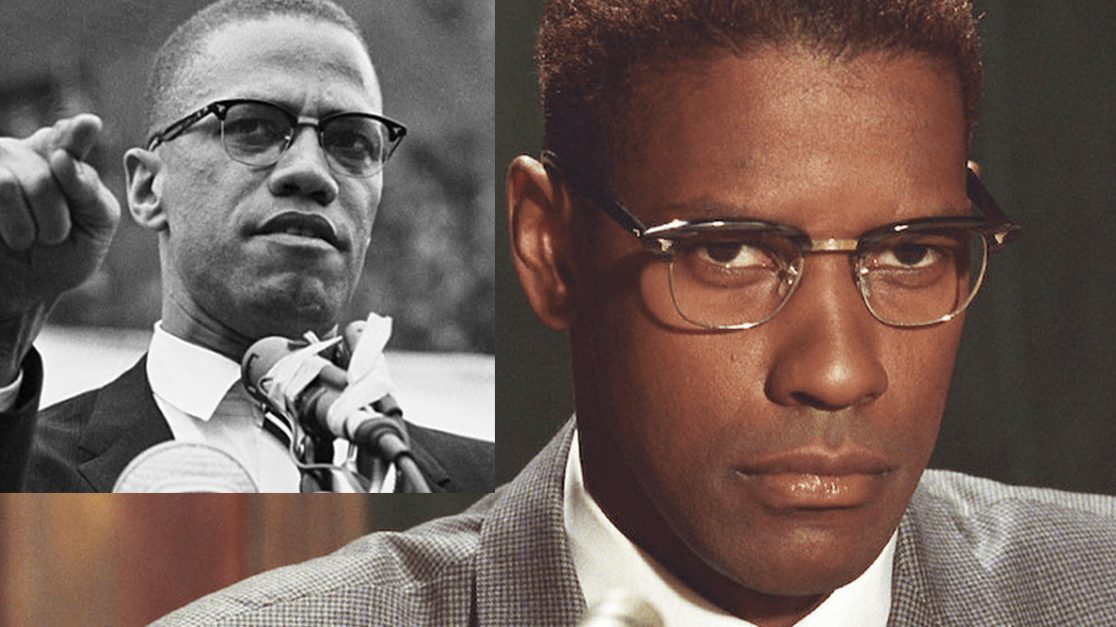 Malcolm X was the sixth feature film from director Spike Lee, and remains one of the filmmaker's most ambitious and important works. The 1992 film is a biopic of the African-American activist Malcolm X, a hugely influential yet equally controversial figure in the civil rights movement of the early 60s, who was assassinated in 1965. The film was also notable as the first collaboration between director Lee and leading man Denzel Washington.
Washington, who had years earlier portrayed Malcolm X in a stage play, brilliantly embodied the charismatic, outspoken activist. The performance earned the actor his third Academy Award nomination, his first in the Best Actor category; he lost out to Al Pacino in Scent of a Woman, which upset some (including Spike Lee), but Washington disagreed, remarking, "it was Pacino's time."
Kristen Stewart as Joan Jett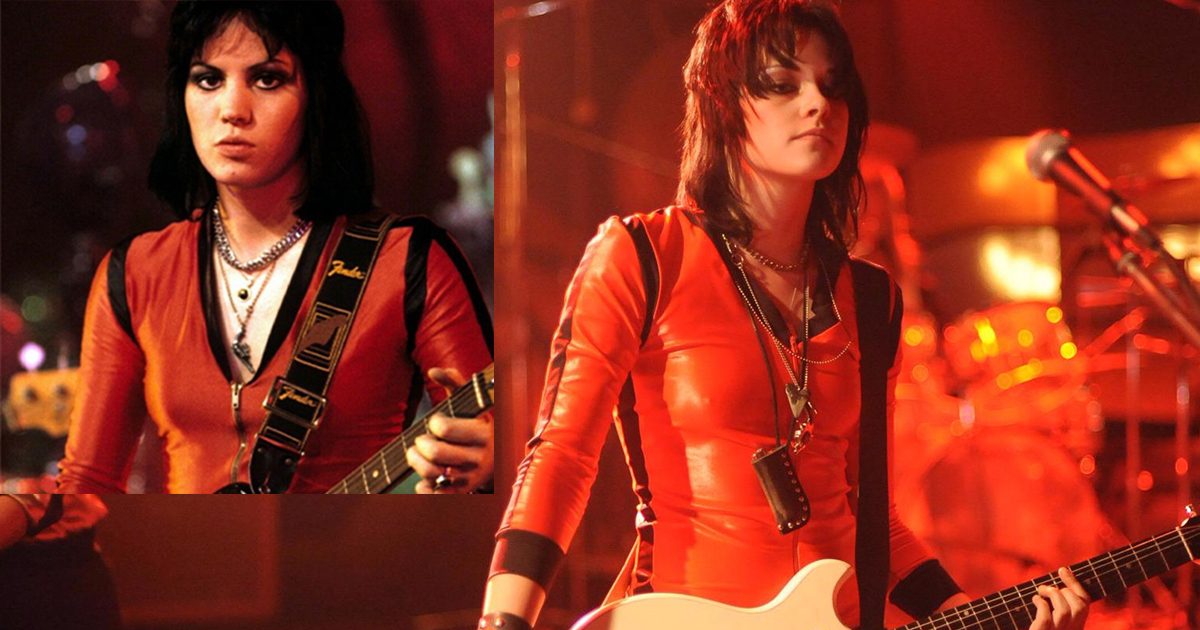 Joan Jett is one of the biggest female names in the history of hard rock music. Before enjoying considerable success as a solo artist in the 80s, Jett was a founder member of pioneering all-girl 70s rock band The Runaways, who were only modestly successful at the time but have since been acknowledged as trailblazers for women in rock. Their story was brought to the screen in 2010 biopic The Runaways.
Joan Jett was an executive producer on The Runaways, and personally approved the casting of Kristen Stewart as her. As well as feeling the Twilight actress was the most physically like her at that age, the rock star was also struck by Stewart's vocals; on hearing a recording of the actress singing, Jett thought her own voice had been played by mistake.
Geoffrey Rush as Peter Sellers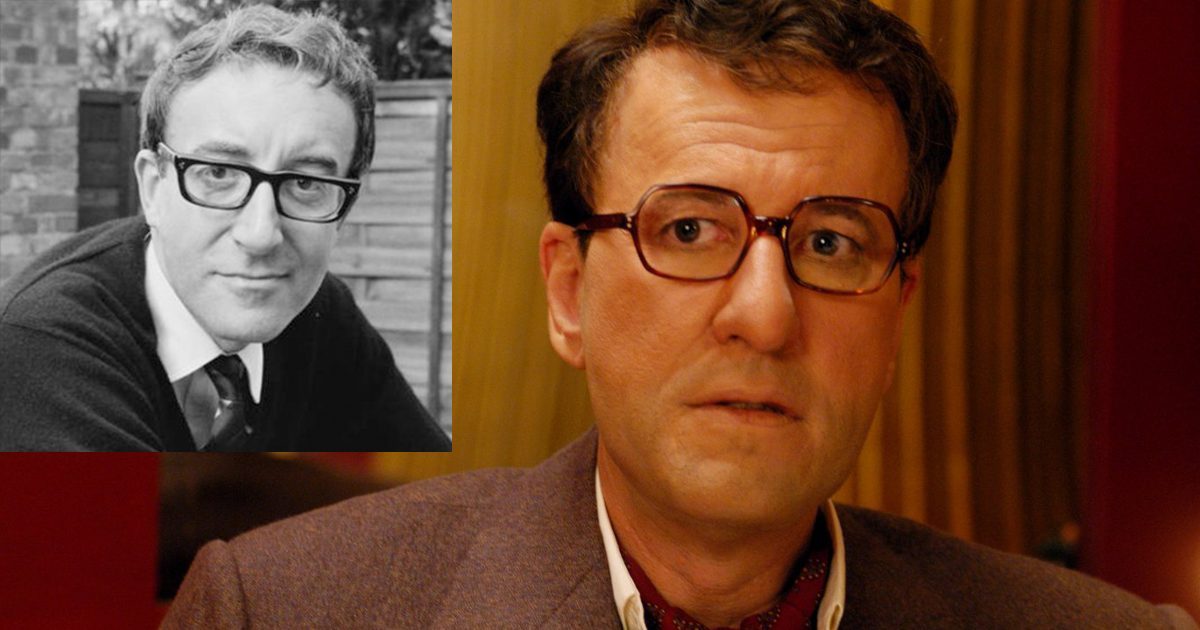 After rising to fame alongside Spike Milligan and Harry Secombe in 50s radio comedy series The Goon Show, Peter Sellers became one of Britain's most celebrated comedy exports. Best known for his roles in Dr Strangelove and the Pink Panther series, the versatile performer also branched out into more serious roles. Sadly, he struggled with health problems, and died from a heart attack aged just 54.
2004 TV movie The Life and Death of Peter Sellers cast Oscar-winning Australian actor Geoffrey Rush as Sellers. While some critics may have grumbled that an English actor should have taken the role, there could be little argument that Rush was the image of Sellers, particularly once he had the comedy icon's signature thick-rimmed glasses on.
Lady Gaga as Patrizia Reggiani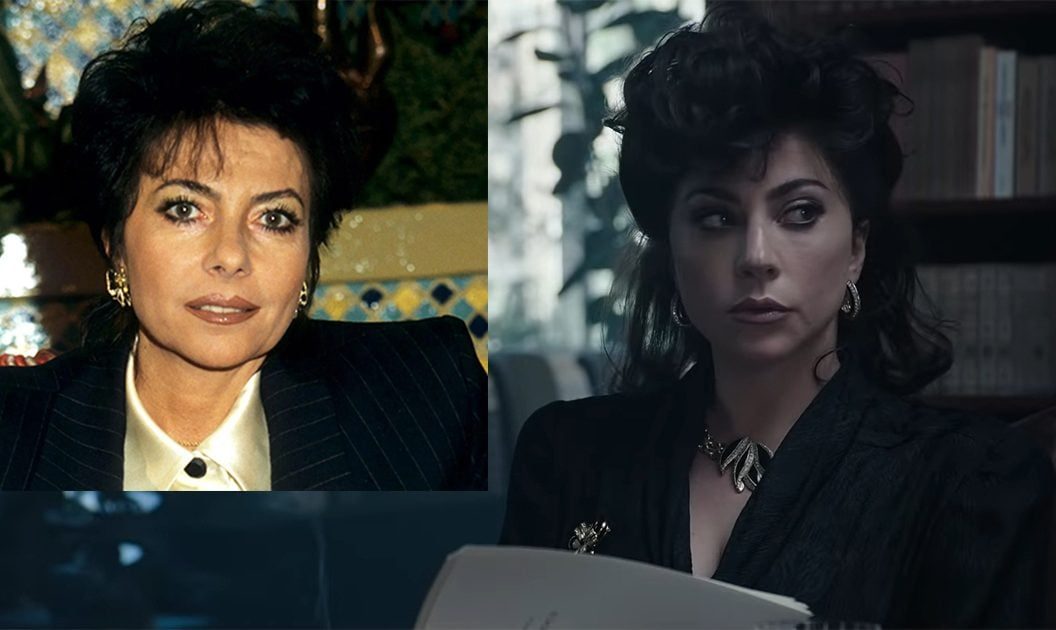 Sometimes referred to as the black widow of the fashion world, Patrizia Reggiani was the wife of Maurizio Gucci, heir to the illustrious Gucci fashion empire. The marriage ultimately ended in divorce, and several years later Reggiani hired a hitman to kill her ex-husband. Following Gucci's death, Reggiani was tried and convicted of arranging the killing; she was initially sentenced to 29 years in prison, but was released after 18 years for good behaviour.
This dramatic story was rife for a movie adaptation, which finally came with 2021's House of Gucci, starring pop star-turned-actress Lady Gaga as Reggiani. While the film itself was met with a mixed response, Gaga was ideally cast in the lead role, the famously chameleonic performer really embodying the disgraced socialite.
James D'Arcy as Anthony Perkins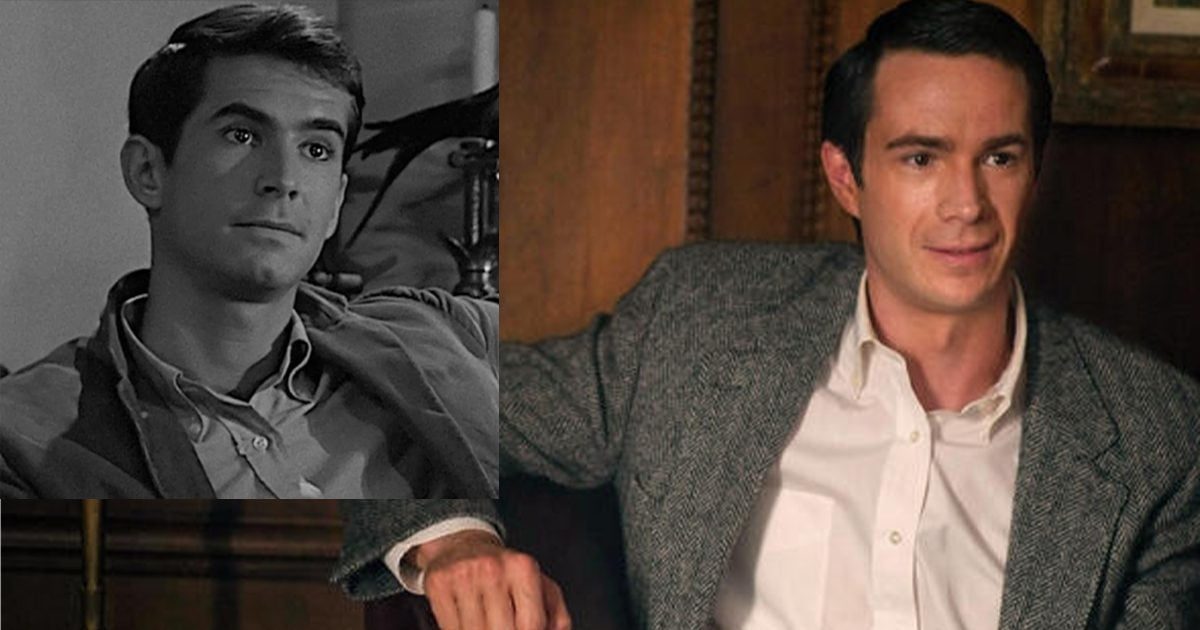 American actor Anthony Perkins clocked up almost 70 screen credits before he left us too soon aged just 60. However, Perkins remains synonymous with one specific role: Norman Bates, the seemingly ordinary young man who turns out to be homicidally insane, in director Alfred Hitchcock's legendary 1960 shocker, Psycho. The making of this iconic film was explored in the 2012 biographical drama, Hitchcock.
Directed by Sacha Gervasi, Hitchcock gained the most attention for Anthony Hopkins' prosthetically-aided transformation into the famed director himself – but the film's most striking recreation of a key Psycho player was British actor James D'Arcy as Perkins. The physical similarity between the two is undeniable, and D'Arcy did a remarkable job conveying Perkins' character.
Gillian Anderson as Margaret Thatcher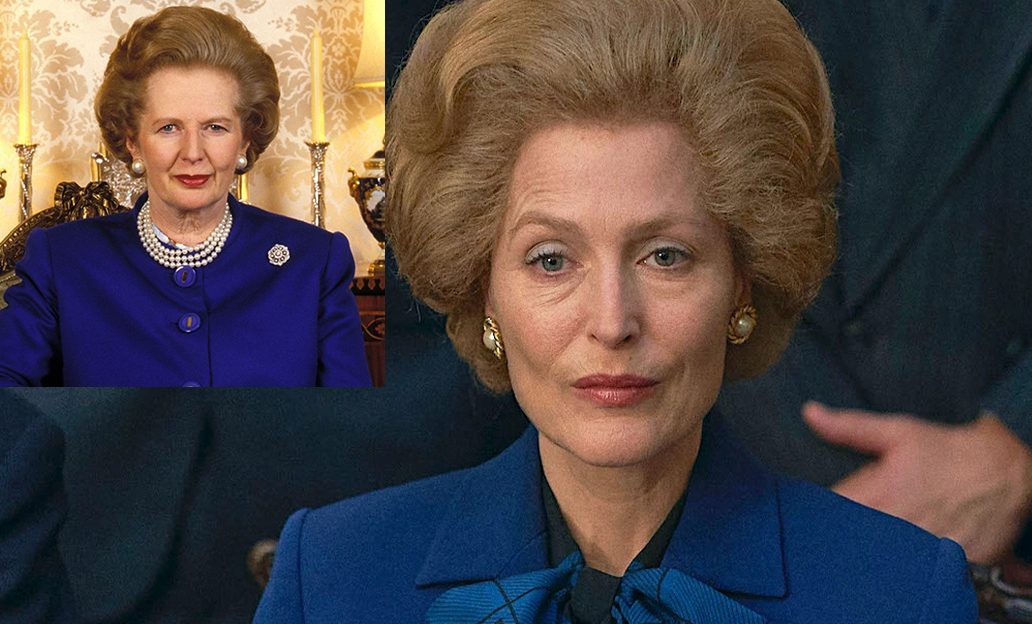 Back at the height of Gillian Anderson's X-Files fame, few would have anticipated her going on to play Margaret Thatcher. The first female Prime Minister of Great Britain, Thatcher has long been a hugely divisive, beloved by her supporters but widely hated by her opponents. Anderson, once voted the sexiest woman in the world by readers of FHM, might not seem the most likely candidate to portray this controversial figure.
Nonetheless, the British-American actress took on the role in TV's The Crown, portraying Thatcher in six episodes of the fact-based drama series in 2020. Her resemblance to the former Conservative Party leader (previously portrayed by Meryl Streep in The Iron Lady) was surprising, and even somewhat alarming to some of Anderson's fans.
Christian Bale as Dick Cheney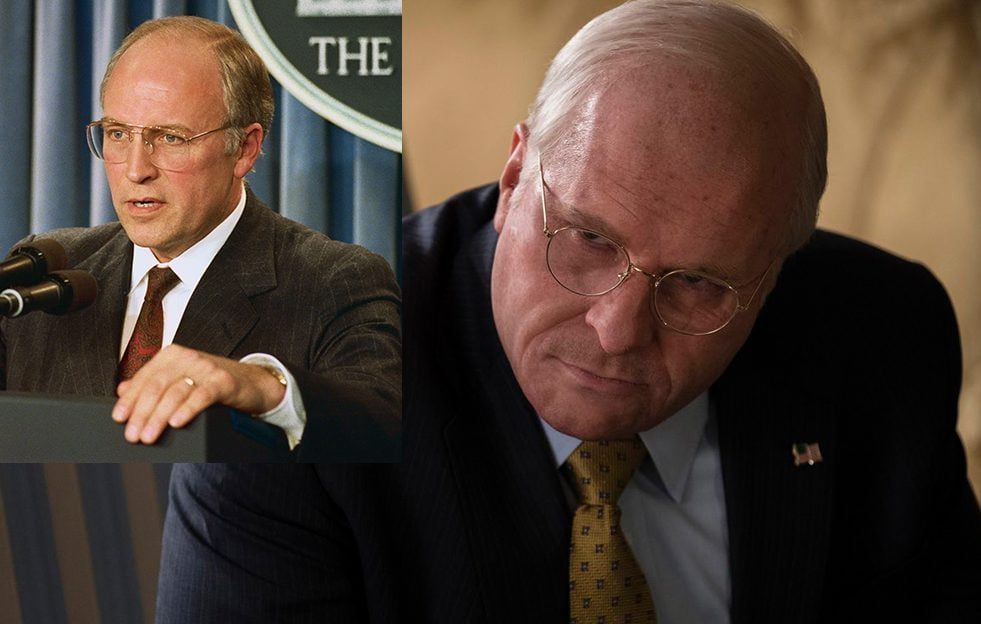 Another divisive figure from recent political history, Dick Cheney had a long career in American politics. He served in the Republican party under Presidents Nixon, Ford, Reagan and George H.W. Bush, before reaching the height of his powers as Vice President under George W. Bush; considered the power behind the throne, it is widely believed that Cheney held more power in the Bush White House than Bush himself.
Director Adam McKay presented a darkly satirical take on Cheney in his 2018 film Vice, with the surprising choice of Christian Bale in the lead role. Known for his dramatic transformations, Bale wore prosthetic makeup to convey the older Vice President, but when playing the younger Cheney, for the most part it's all Bale, his physical transformation down to weight gain.
Michael St. Gerard as Elvis Presley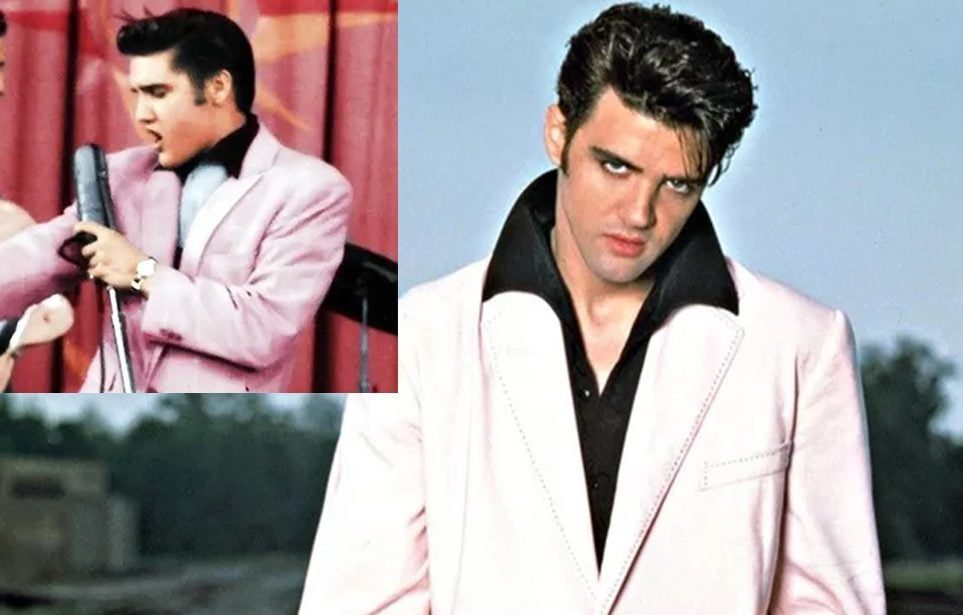 The undisputed King of Rock'n'Roll and one of the greatest pop culture icons of all time, Elvis Presley has been brought to life on screen on many occasions. Actors to portray the musical legend include Kurt Russell, Don Johnson, Bruce Campbell and more recently Austin Butler. However, no Elvis actor looked quite so uncannily like the man himself as the comparatively unknown Michael St. Gerard.
After breaking through as an Elvis-like rocker in 1988's Hairspray, St. Gerard went on to play Elvis himself on four occasions: in the 1989 movies Great Balls of Fire! and Heart of Dixie, the 1990 TV mini-series Elvis, and finally in a 1993 episode of Quantum Leap. Outside of Elvis impersonations, his career failed to take off, and St. Gerard wound up giving up acting and became a pastor.
Morgan Freeman as Nelson Mandela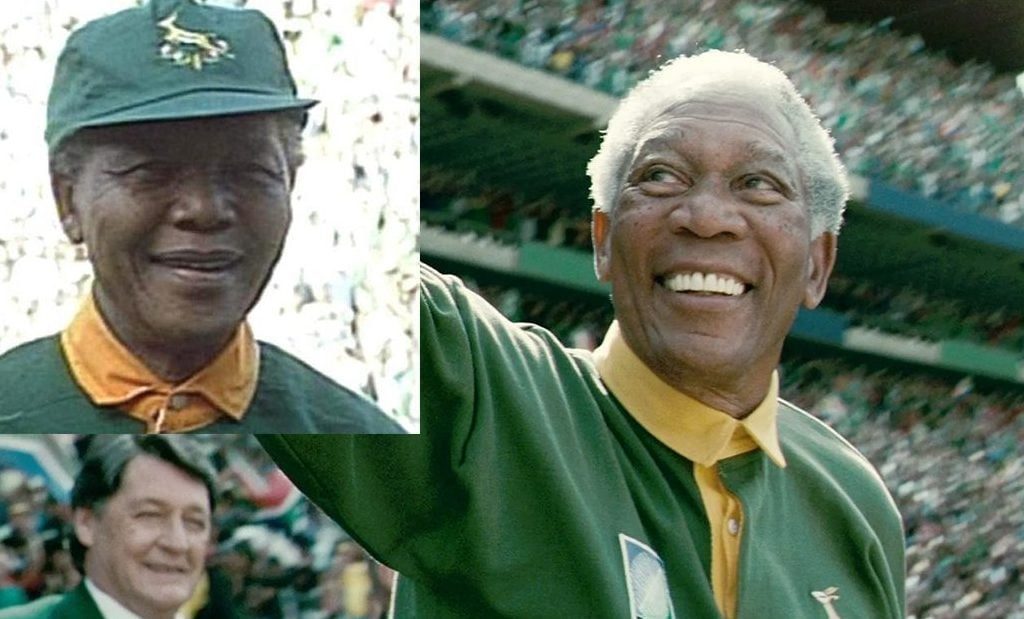 Nelson Mandela lived one of the most eventful, noteworthy lives of the 20th century. An activist against apartheid in his native South Africa, Mandela wound up spending 27 years in prison before being freed in 1990, and just four years later became the first black President of South Africa. It may be surprising, then, that the first Hollywood film to feature Mandela as a character is largely focused on a rugby match.
However, this was indeed the key plot point of director Clint Eastwood's 2009 film Invictus, centring on the Rugby World Cup win which helped unite South Africa under Mandela. Morgan Freeman was cast in the role with the approval of Mandela himself, and the American actor proved remarkably convincing as the South African icon.
Sienna Miller as Edie Sedgwick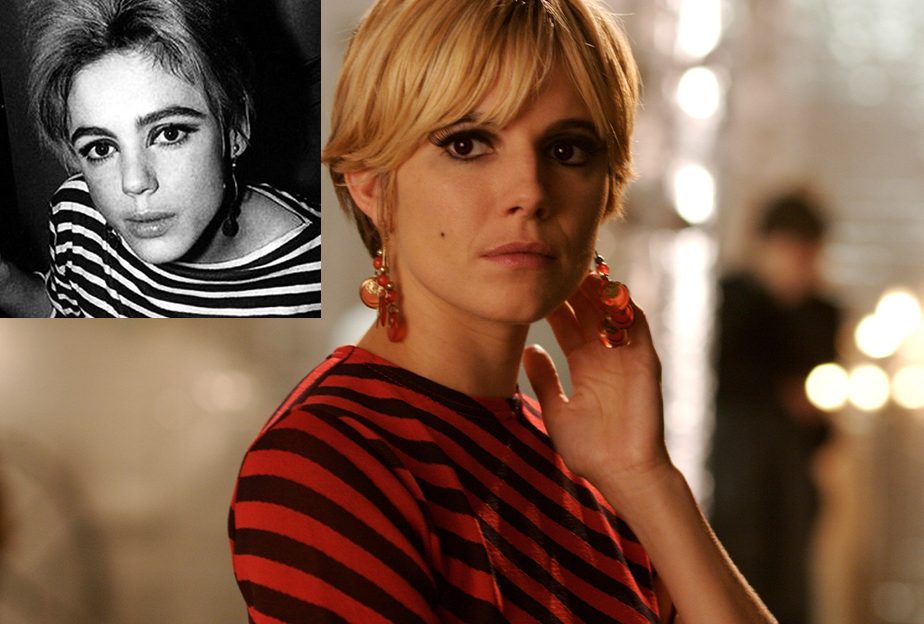 Edie Sedgwick may not be the most familiar name or face to wider audiences, but the model and actress enjoyed high status in the New York art scene of the 60s. A protege of superstar pop artist Andy Warhol, Sedgwick achieved cult status appearing in several of Warhol's experimental short films. Unfortunately her attempts to launch a mainstream acting career failed, and she descended into drug problems which ended her life in 1970, aged just 28.
British actress Sienna Miller portrayed Sedgwick in 2006 film Factory Girl. As with many biopics, director George Hickenlooper's film walked an awkward line between fact and fiction and was widely criticised for its inaccuracies. Even so, Miller's startling resemblance to Sedgwick gives Factory Girl a real ace up its sleeve.
Damian Lewis as Steve McQueen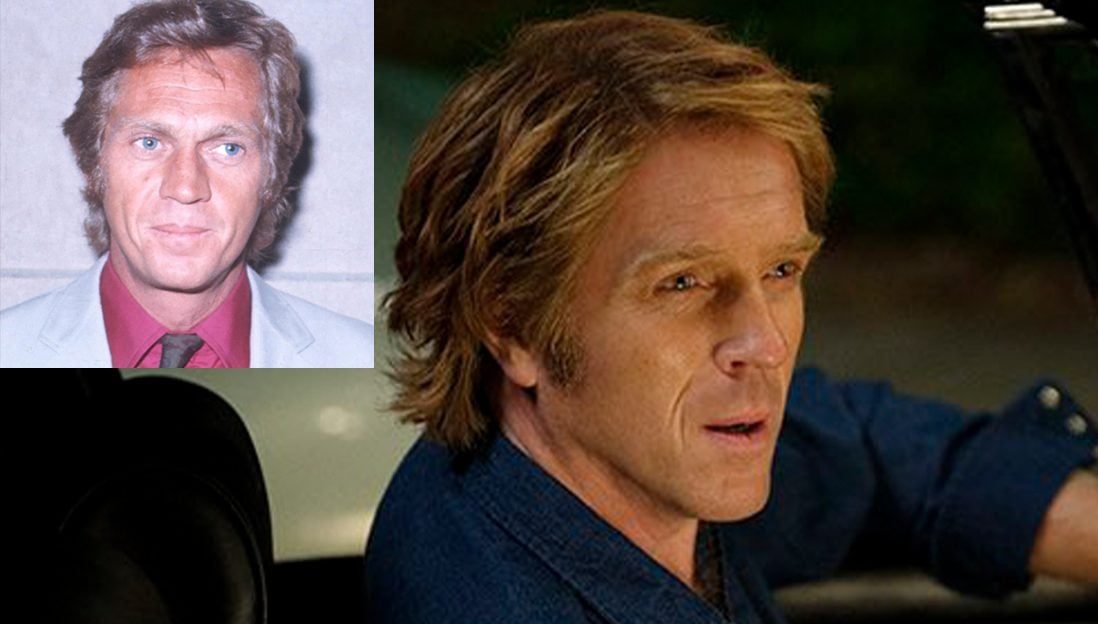 Everyone's dad's favourite movie star, Steve McQueen was the quintessential Hollywood man's man. Breaking through with TV western Wanted: Dead or Alive, McQueen achieved big screen superstardom with such hits as The Magnificent Seven, The Great Escape and Bullitt. He also enjoyed the LA party scene, which is how we encounter him in Once Upon a Time… in Hollywood.
Damian Lewis didn't seem the most obvious choice to play 1969-era McQueen, but the British actor proved a remarkably good fit for the part, his grizzled features closely resembling those of the American screen icon. Lewis' appearance in Once Upon a Time… in Hollywood is brief, but it makes a big impression.
Sam Riley as Ian Curtis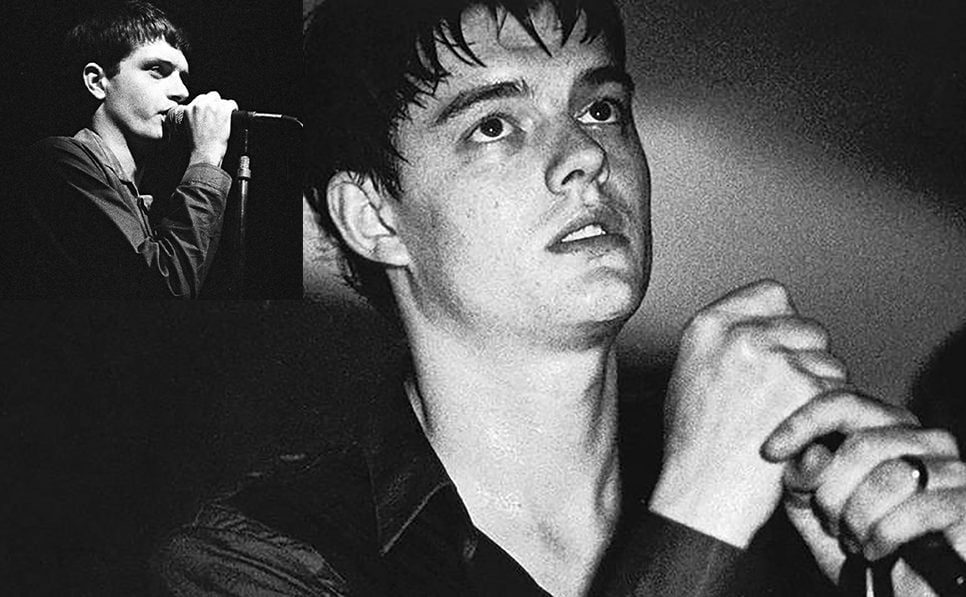 Joy Division singer-songwriter Ian Curtis is one of the most tragic figures from rock history. The band's two albums presented a bold new sound in the aftermath of punk which proved hugely influential, and Curtis' haunting vocals and lyrics were a big part of this. Tragically, Curtis was a genuinely tortured soul struggling with both epilepsy and depression, which drove him to take his own life aged just 23.
Actor and singer Sam Riley may have been 27 when he portrayed Curtis in 2007 biopic Control, but he still proved the ideal fit for the role. As well as very much looking the part, Riley also proved adept at recreating Curtis' voice and distinctive movements.
Russell Crowe as Roger Ailes
A prominent and divisive figure in US broadcasting, Roger Ailes served as a media consultant for Republican Presidents Nixon, Reagan and George H.W. Bush, before becoming the CEO of Fox News. His tenure with the conservative news network was controversial enough, but Ailes was ruined when several female employees (including three Fox News hosts) accused him of sexual harassment. Ailes resigned from Fox News in 2016, and died less than a year later.
In the same year that John Lithgow portrayed Ailes (with the aid of heavy prosthetics) in the film Bombshell, Russell Crowe also portrayed the disgraced TV executive in mini-series The Loudest Voice. A long way from his muscular Gladiator days, Crowe's appearance as Ailes was uncanny, and his performance earned him a Golden Globe.
Zac Efron as Ted Bundy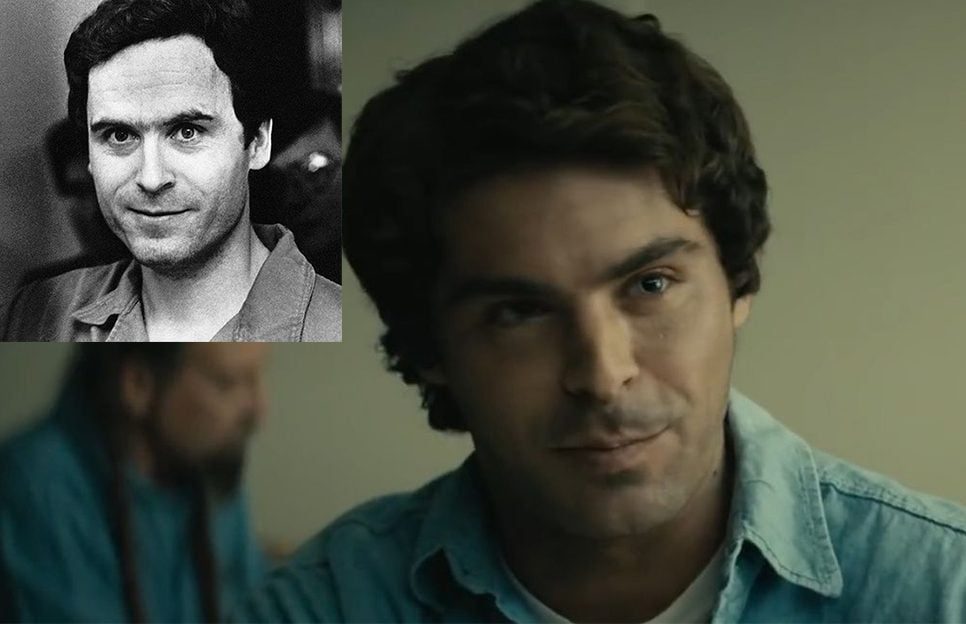 Another of the most infamous serial killers of the 20th century, Ted Bundy was considered a good-looking, charming man, and he used this to enable him to get close to his female victims. He would ultimately confess to murdering 30 women, although it is strongly suspected he may have killed many more. He was tried in Florida which carries the death sentence, and after nine years on death row he was executed by electrocution in 1989.
Considering what a heinous figure Bundy was, former High School Musical heartthrob Zac Efron probably isn't the first person you'd think of to portray him in a movie. Nonetheless, Efron did just that in the 2019 drama Extremely Wicked, Shockingly Evil and Vile, and proved an eerily good fit for the role.