Leonardo DiCaprio – Django Unchained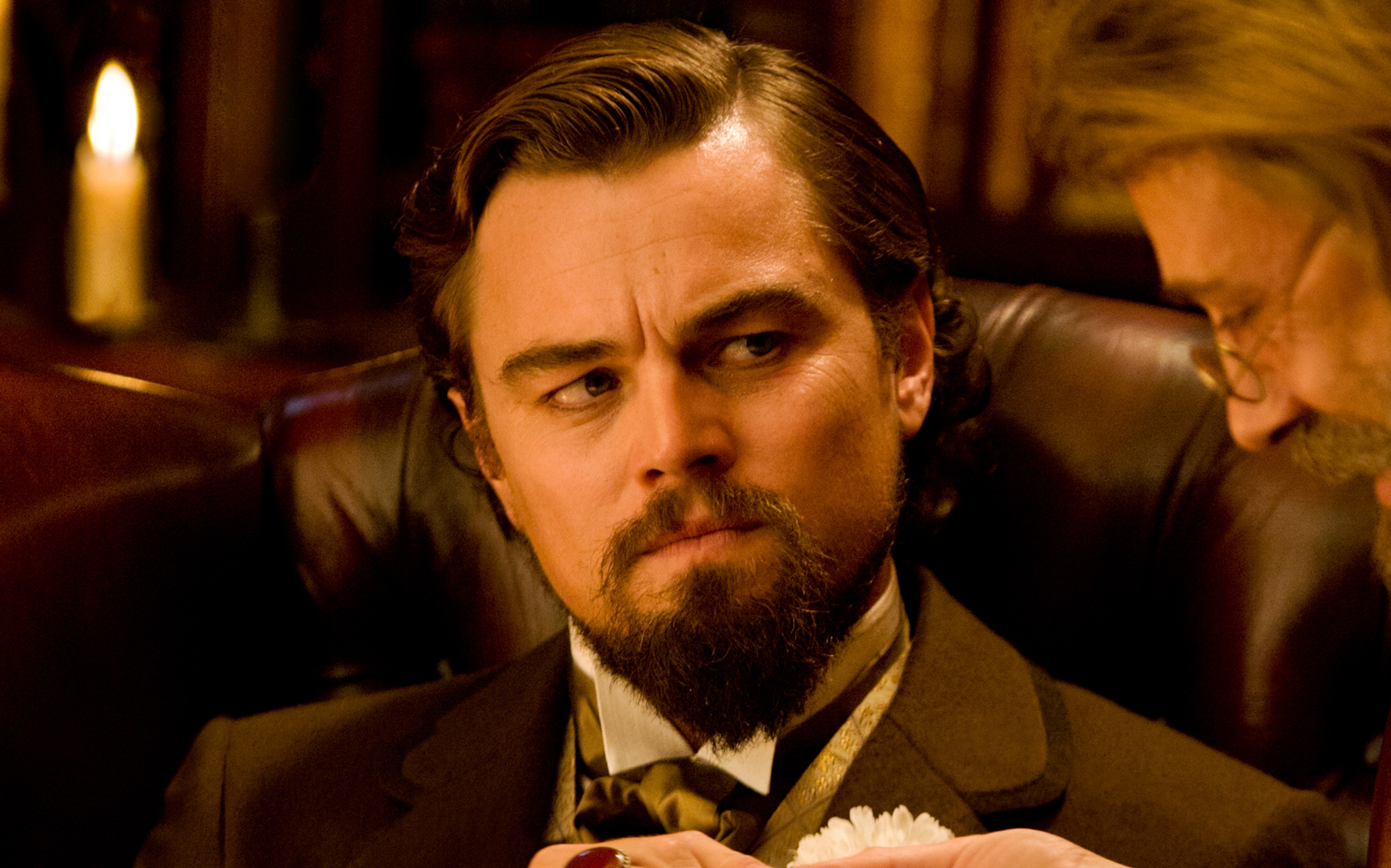 When Quentin Tarantino wrote Django Unchained, he originally envisioned the character of Calvin Candie to be much older and more decrepit. When DiCaprio – who had never played a villain before – expressed his interest in the role, Tarantino rewrote certain aspects of the character to make it work. Although the actor tried to make himself as externally ugly as he could, sporting fake yellow, rotten teeth and allowing his midriff to get more doughy, there's just no getting around the fact that DiCaprio is an incredibly good-looking guy.
Nicole Kidman – The Hours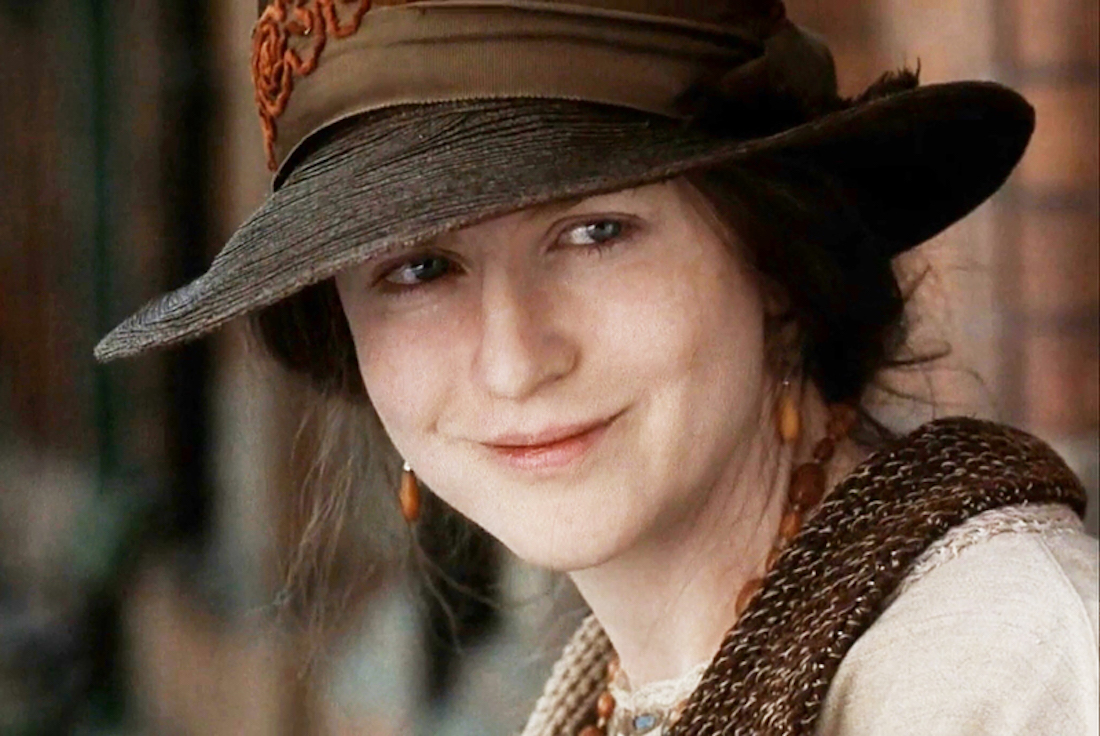 Despite her reputation as a sexually liberated woman in a time of repression, Virginia Woolf wasn't known to be a natural beauty. Nevertheless, the director saw fit to cast bona fide Hollywood bombshell Nicole Kidman as the brilliant author in 2002's The Hours. In an effort to make Kidman more closely resemble Woolf, the actress was fitted with a prosthetic nose that did nothing to restrain her beauty but still garnered plenty of mockery. Still, it won Kidman a Best Actress Oscar.
Hugh Grant – Four Weddings and a Funeral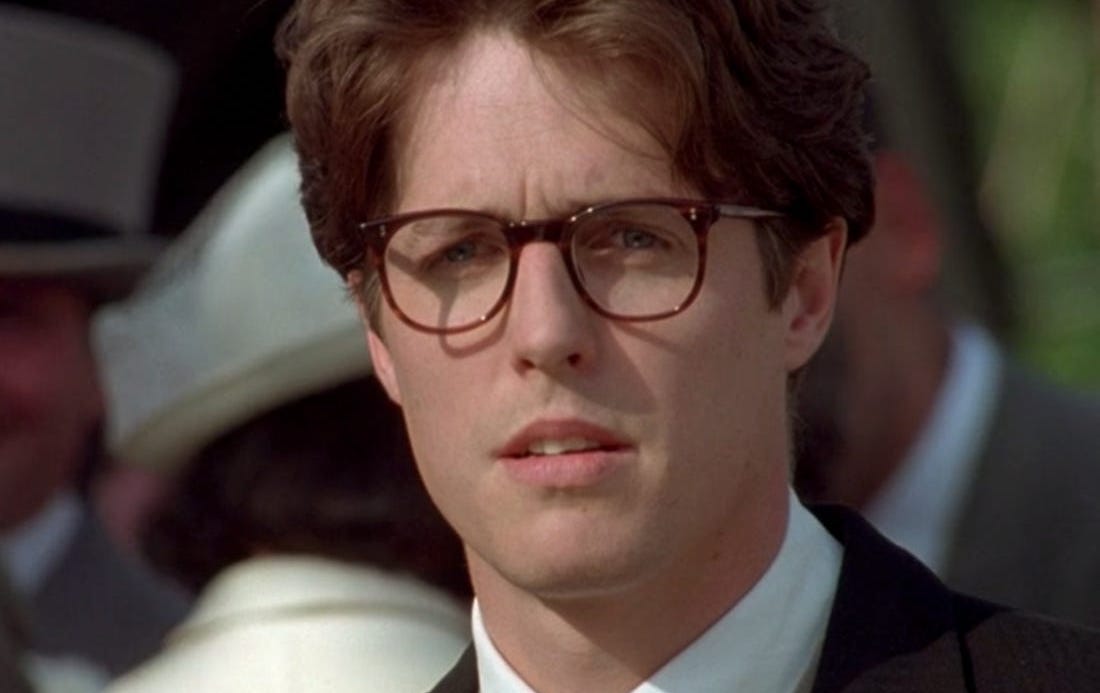 During the casting process for Four Weddings and a Funeral, writer Richard Curtis did "everything in his power" to stop Hugh Grant from landing the starring role of Charles. According to Curtis, "the absolutely key thing for that film when I was writing it was that the person who was playing the lead would not be good-looking. That was the absolute starting thesis of the film." Curtis wanted Alan Rickman instead, but when the actor refused to audition he was eventually persuaded to go with Grant.
Sean Connery – Dr. No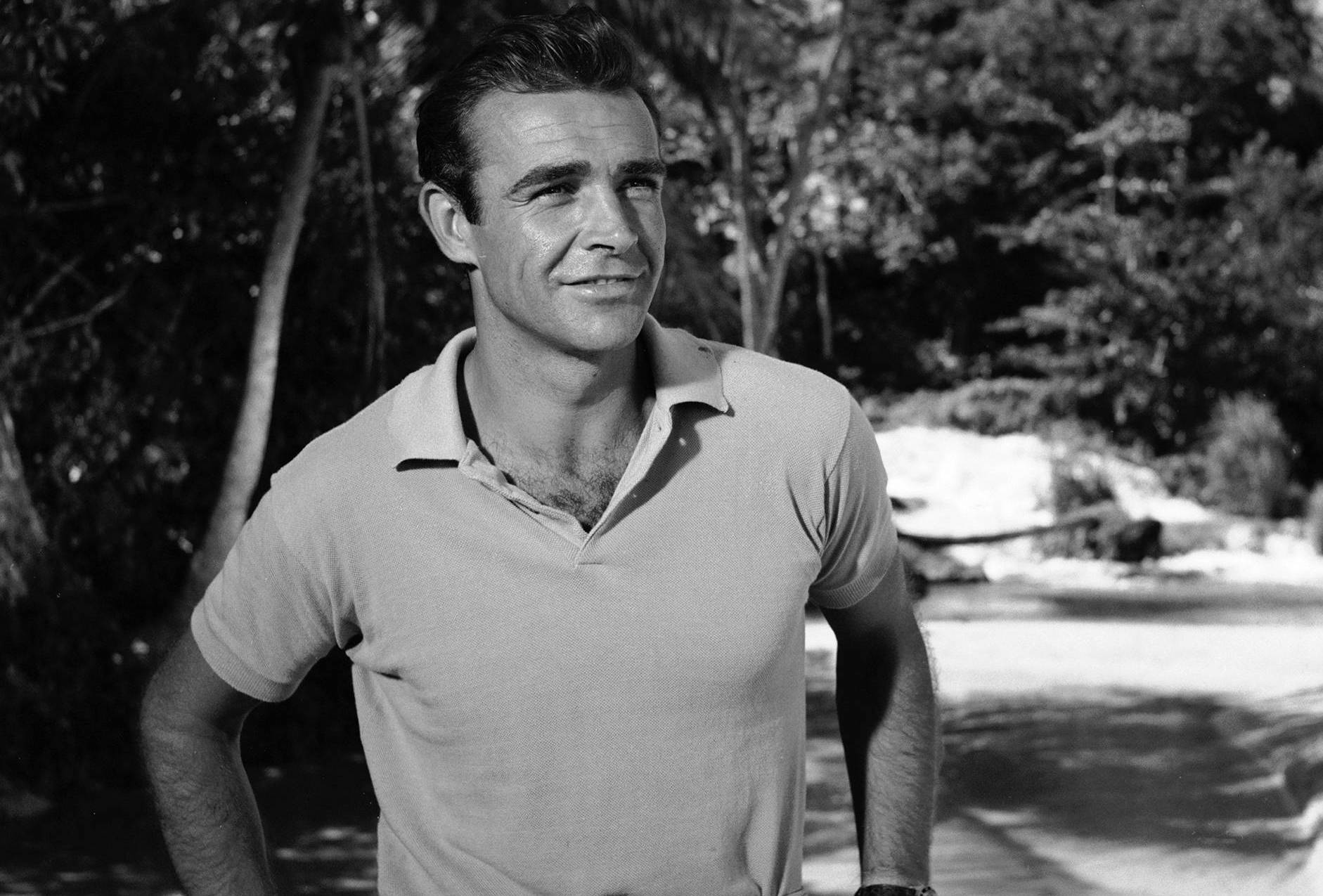 Although James Bond's womanising tendencies are well documented in the books, Ian Fleming never envisioned him as a particularly good-looking man, and for the TV adaptation of Casino Royale, Fleming expressed his support for the casting of Barry Nelson, an actor who wasn't known for being handsome. When the character made his movie debut, filmmakers decided to move away from the source material and went with Sean Connery, one of the biggest heartthrobs of his day, setting the tone for all future Bonds.
Henry Fonda – War and Peace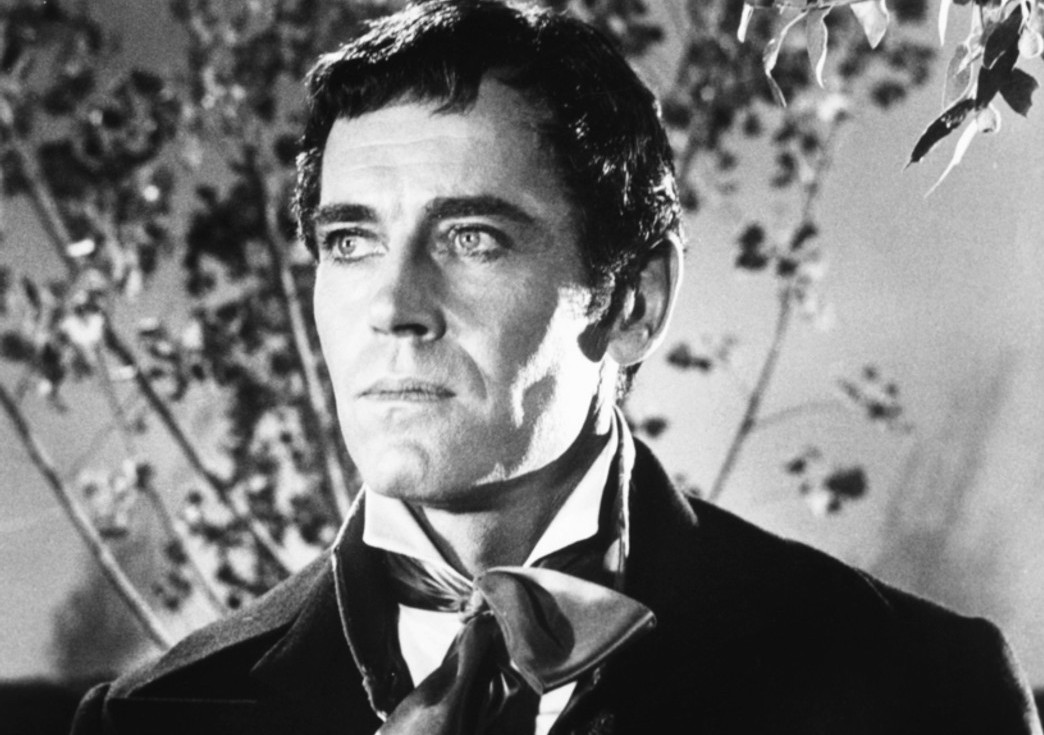 In War and Peace, Tolstoy's literary masterpiece, the character of Pierre Bezukhov is described as "ungainly," "heavyset" and "physically awkward." None of these words come close to describing Henry Fonda, but that didn't stop filmmakers from casting him for the role in the 1956 film adaptation. Whilst Fonda did add some star power to the movie, his effortless, handsome charm could not have been further from what Tolstoy had envisioned when he wrote the character.
Rooney Mara – The Girl with the Dragon Tattoo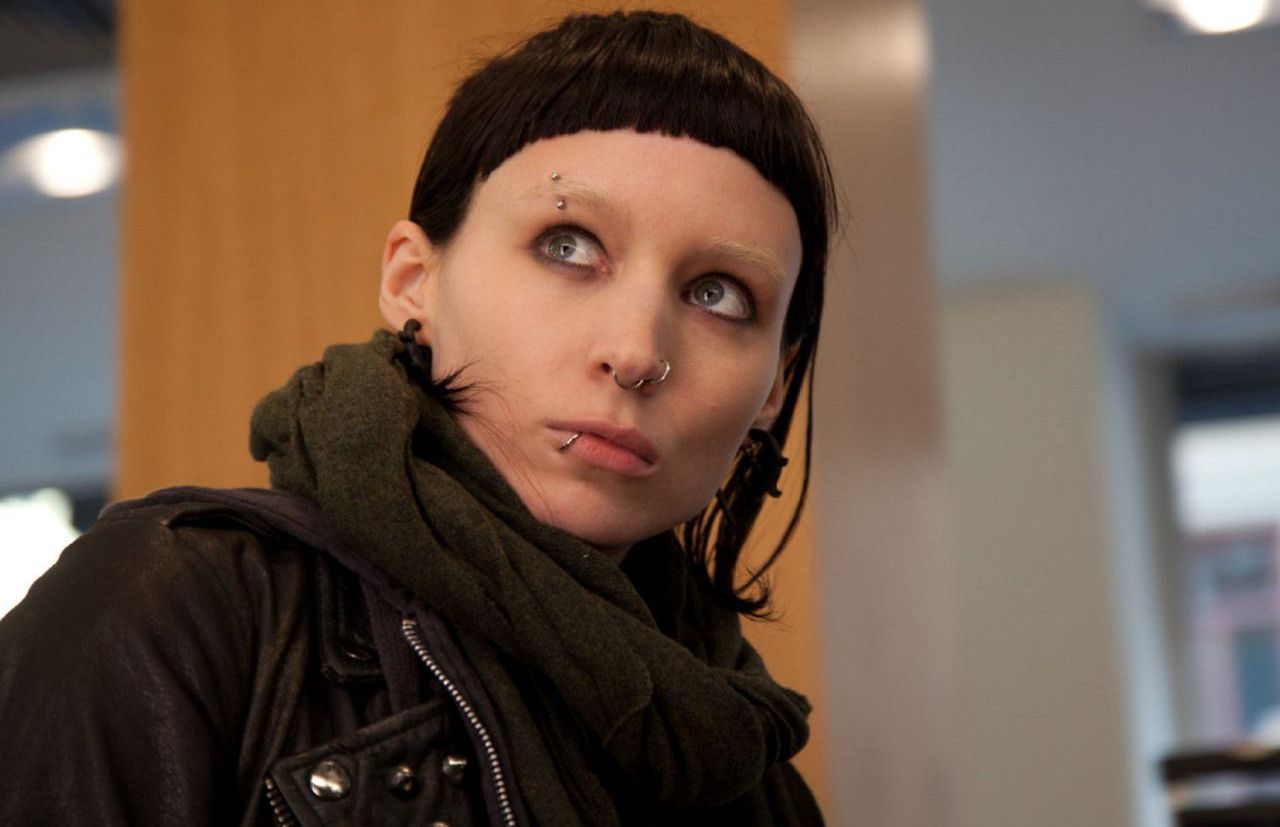 Lisbeth Salander, the troubled, brilliant heroine of The Girl with the Dragon Tattoo, is unequivocally not meant to be hot in the book the film is based on. Whilst Rooney Mara – who portrayed the character in the 2011 American remake of the film – did her best to physically become the character, getting multiple facial piercings and an extremely edgy haircut, there's just no getting away from the fact that Mara is an incredibly attractive woman – although the same could be said for Noomi Rapace and Claire Foy, who have depicted Salander on screen before and after Mara respectively.
Daniel Brühl – Captain America: Civil War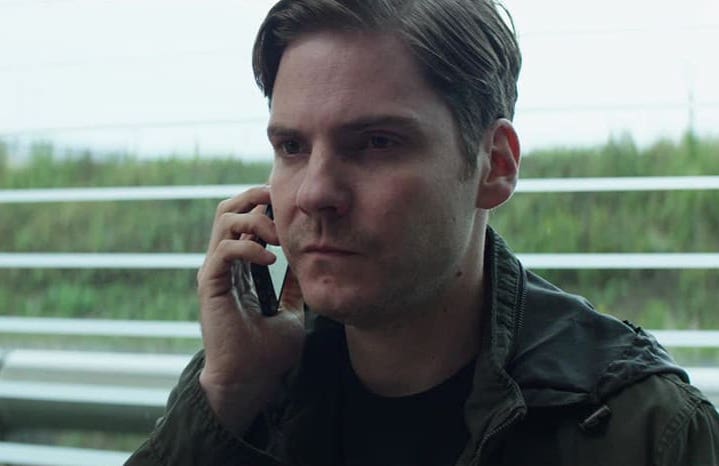 A fan-favourite comic book supervillain, Baron Zemo wears a large purple hood to cover a horrifically scarred visage. When the character made his film debut, however, his appearance was drastically changed, with both the hood and scars it hid ditched. Fans of the comics expressed their disappointment that Hollywood had drastically altered a character's iconic appearance and it was widely felt that Daniel Brühl was simply too handsome to make a convincing Zemo.
Brad Pitt – Moneyball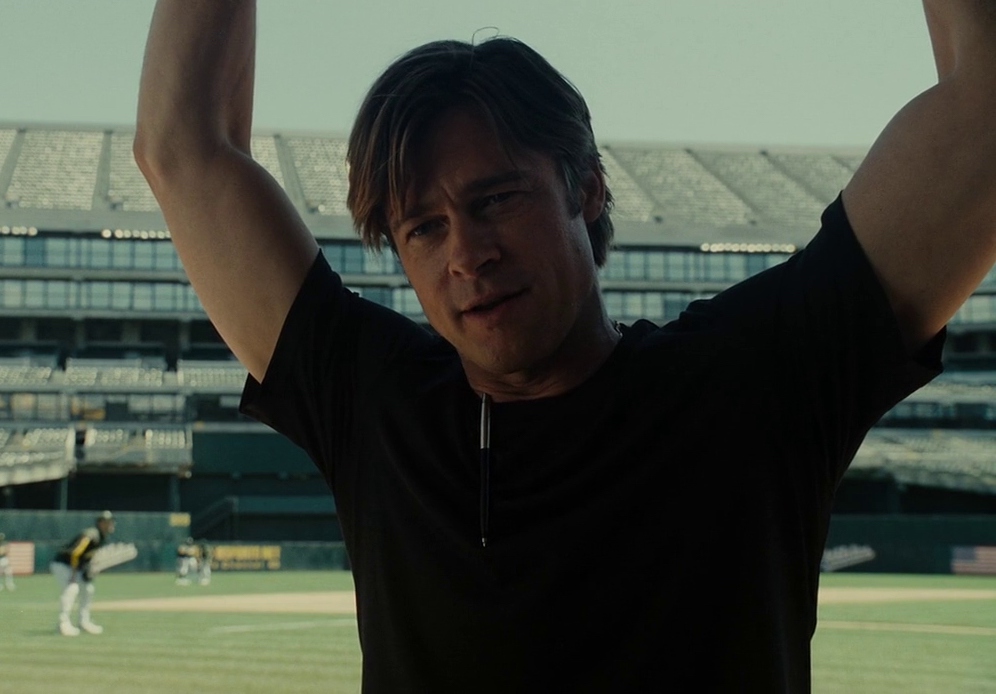 2011's Moneyball saw Brad Pitt play Billie Beane, a baseball manager who – with the help of mathematician Peter Brand – began using statistical computer models to help him make trades and revolutionised baseball in the process. Whilst the real-life Beane isn't bad looking by any stretch of the imagination, casting arguably the most handsome man in Hollywood in the role is a somewhat odd move, although it definitely gave Beane some major bragging rights.
Ben Whishaw – Perfume: The Story of a Murderer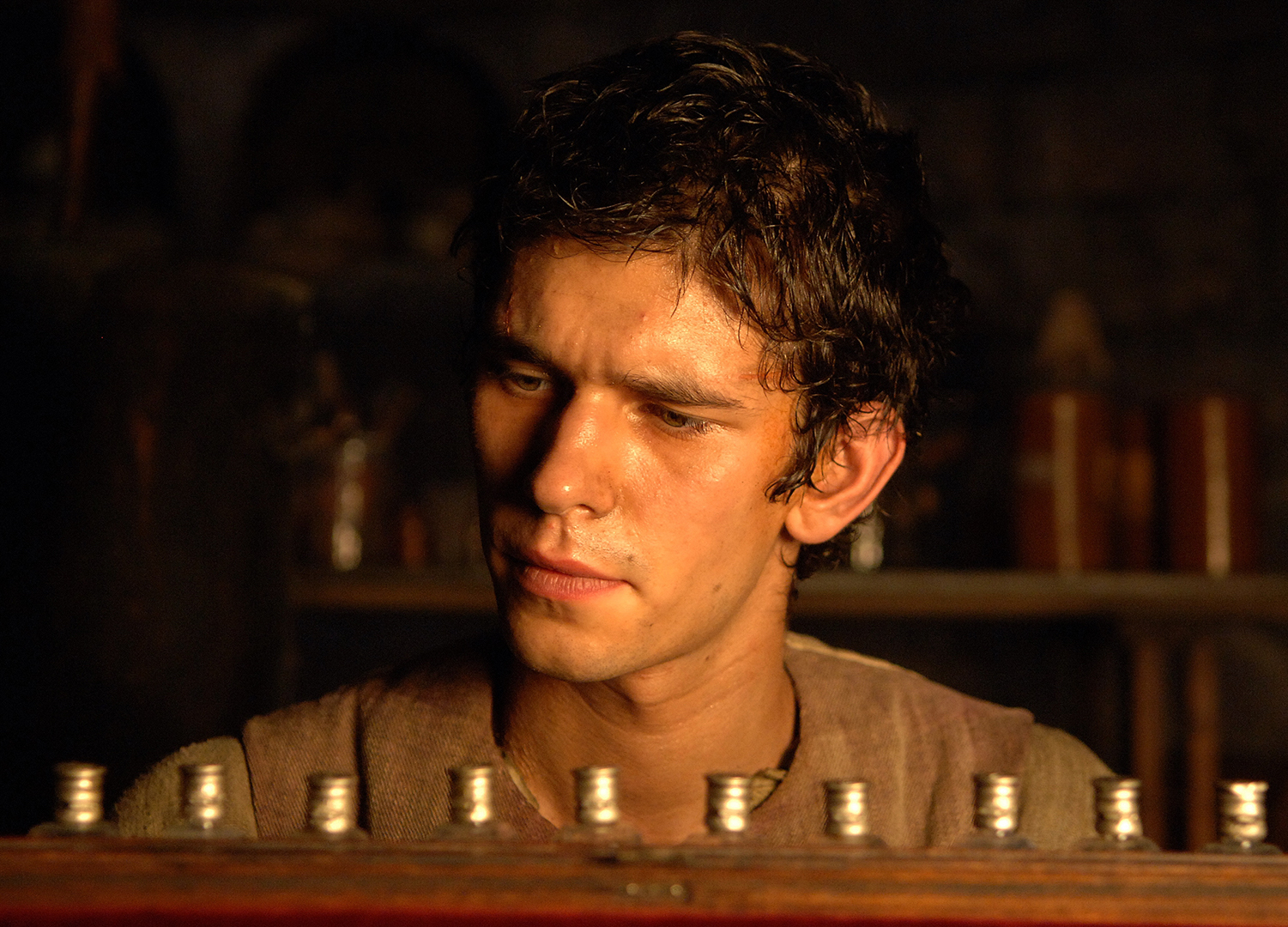 2006's Perfume: The Story of a Murderer saw Ben Whishaw play Jean-Baptiste Grenouille, a gifted but psychopathic perfumer who kills women to create the perfect scent. The novel the film is based on describes Grenouille as notably ugly, an adjective that absolutely couldn't be used to describe Whishaw. However, whilst the actor is significantly easier on the eyes than the literary character he's portraying, he still did a fantastic job of displaying the inner ugliness that drives Grenouille's actions.
Rebecca Romijn – The Punisher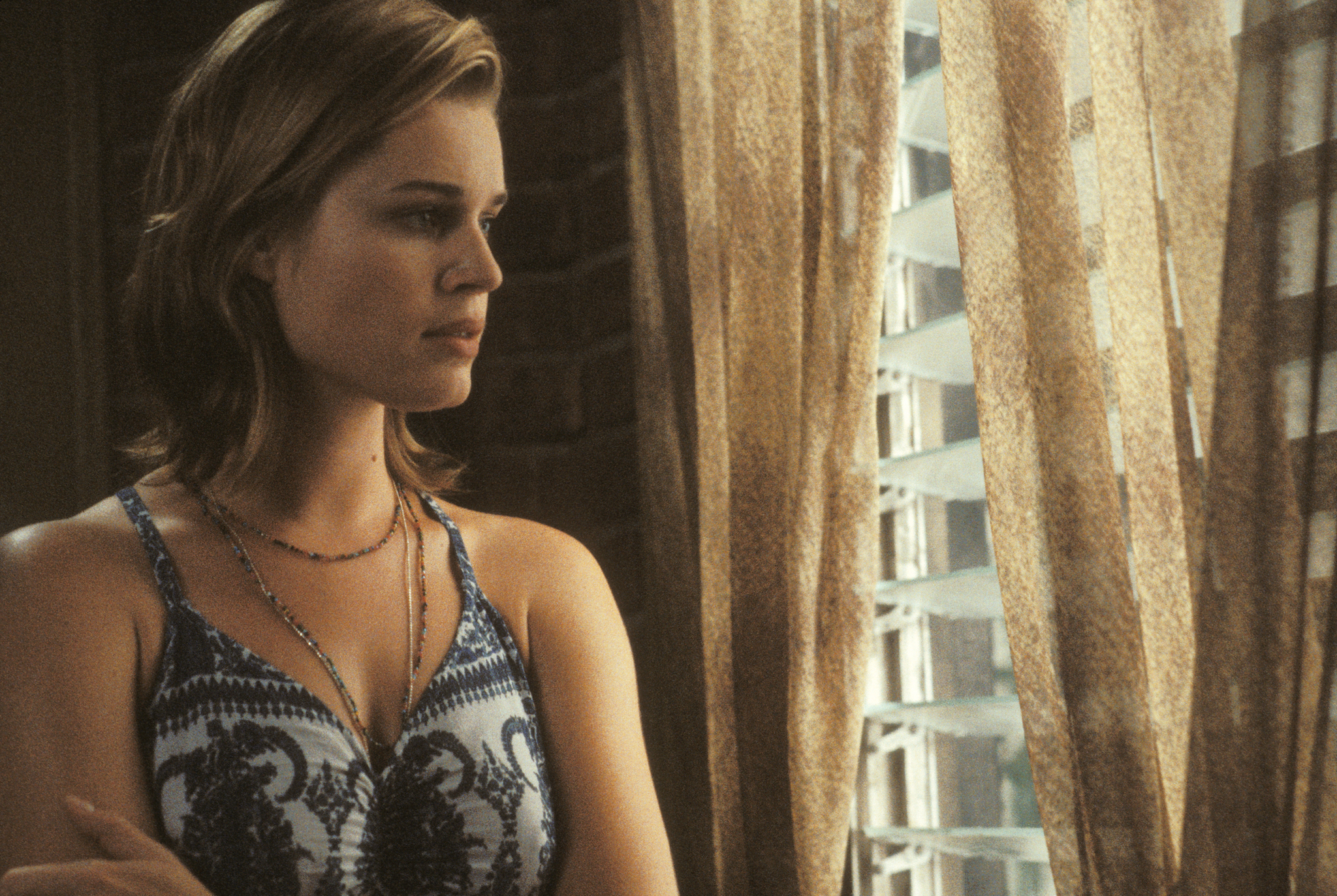 In The Punisher comic books, his neighbour Joan is shown to be a timid, dowdy woman. For the 2004 film, casting directors decided to take the character in a different direction, using her as an opportunity to inject some eye candy into the movie in the form of Rebecca Romijn. Whilst Romijn did a great job of portraying Joan's shy and nervous disposition, some fans were still bothered about a former model playing a character who is notably plain.
Charlize Theron – Snow White and the Huntsman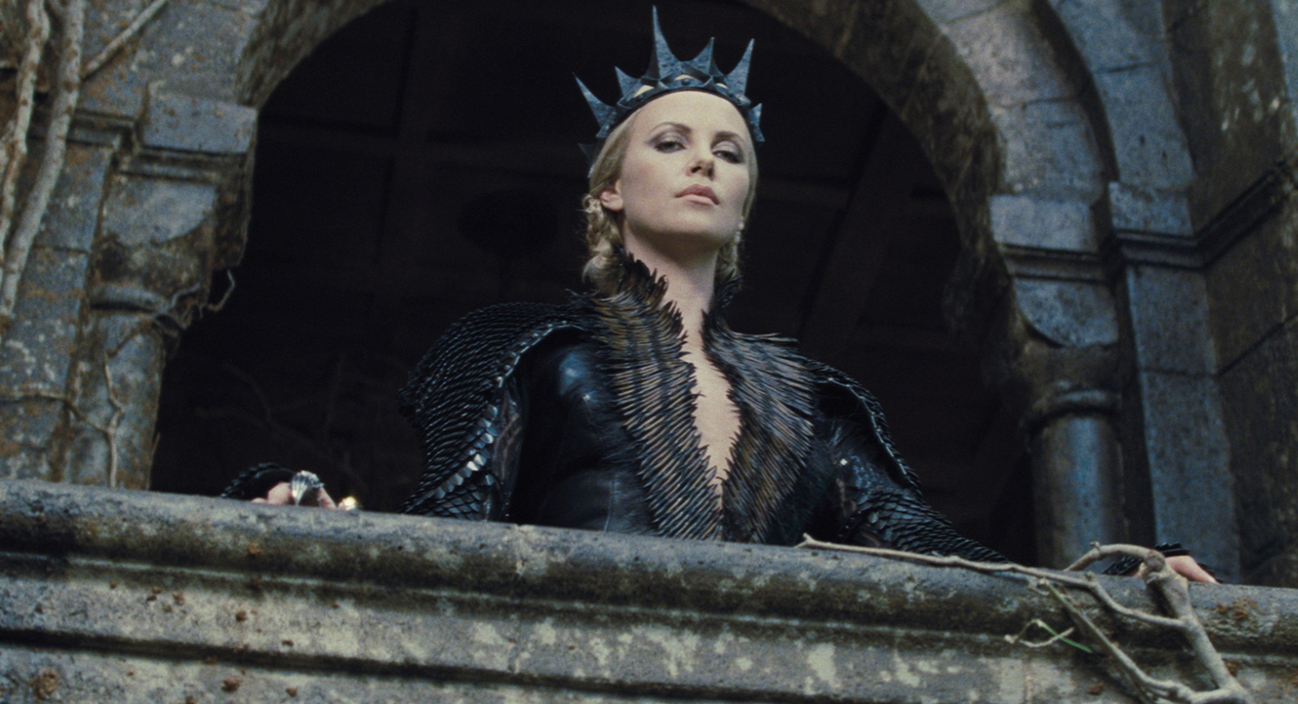 The germanic folk tale of Snow White and the evil queen, like many legends, is a fable. It was written to convey a moral lesson which, in this instance, is that a pursuit of vanity will see you undone by your hubris. Now, Kirsten Stewart is a beautiful and talented actress, but her earlier notable roles (most famously the Twilight series) demanded a kind of unremarkable girl-next-door aesthetic. Her appearance as Snow White was an echo of this, which made the jealousy of a stunningly radiant evil queen Charlize Theron feel a little jarring.
Peter Dinklage – Game of Thrones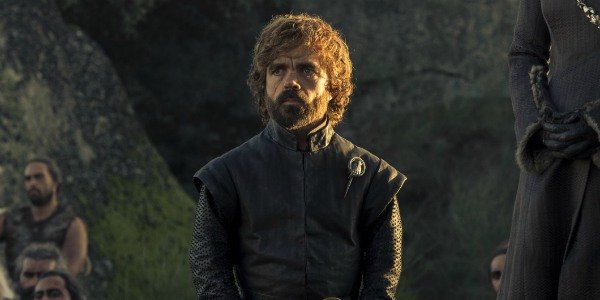 Tyrion Lannister's underdog story was one of Game of Thrones' most interesting plot threads. In a world of indignity ruled by the strong, he found a way to survive, carving his path to power with his razor-sharp wit. Peter Dinklage's portrayal of the character helped breathe new life into his struggle and created a bottomless well of quotable lines. He's also a very handsome man, unlike the character in George R R Martin's books. In those, he is described as unattractive, especially after losing much of his face during the battle of blackwater, and more physically pained by his dwarfism.
Jennifer Lawrence – Hunger Games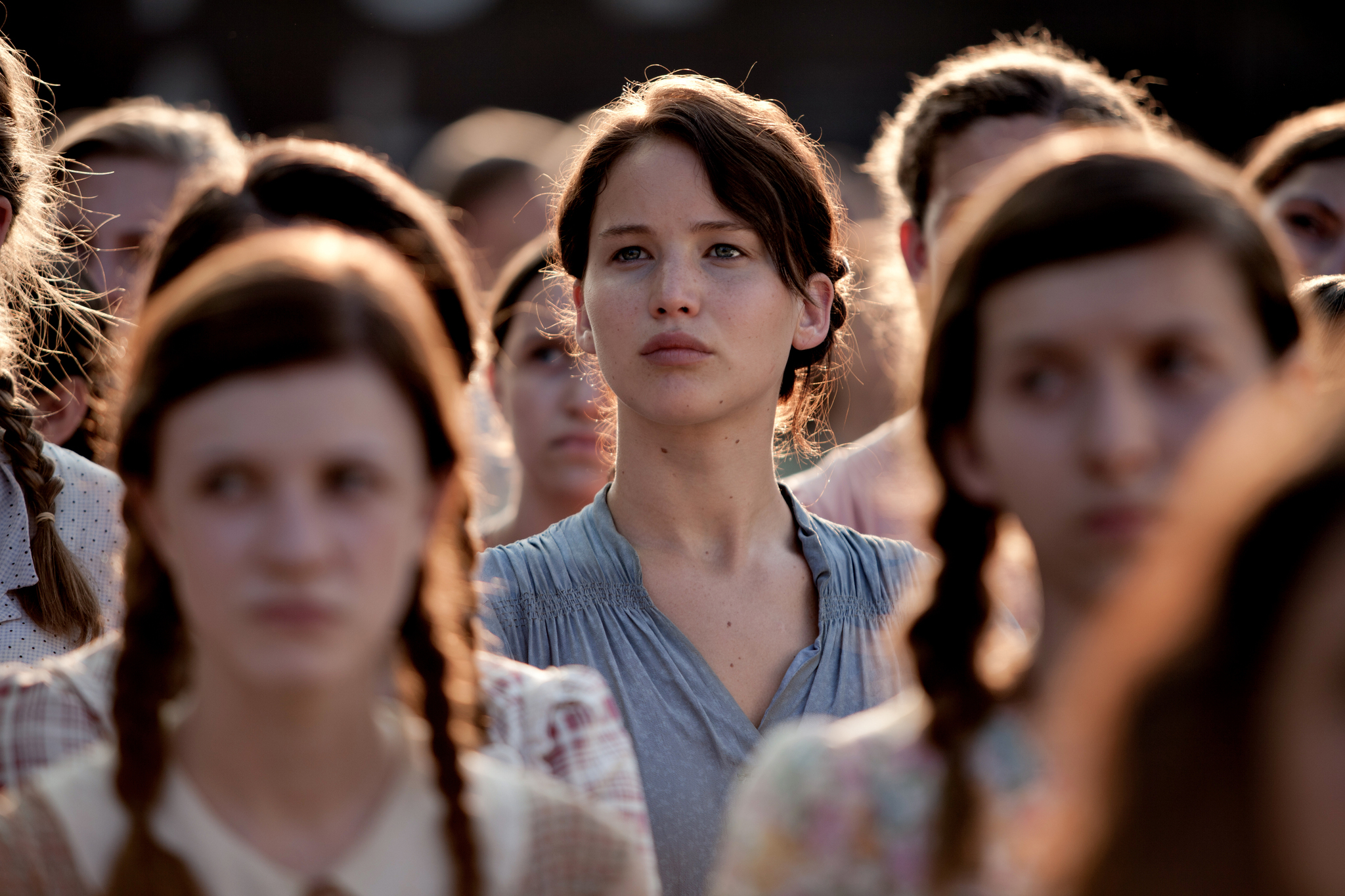 Class struggle is a core theme of the Hunger Games saga. In the books, Katniss Everdeen is described as being short, thin, with olive hair, and neither ugly nor conventionally attractive. In other words, unremarkable, as a reflection of her social status. Jennifer Lawrence, however, is clearly a very beautiful woman, which some might say would undermine her underdog status. Of course, Lawrence's performance in The Hunger Games films was captivating, and not diminished by her beauty.
Vivienne Leigh – Gone with the Wind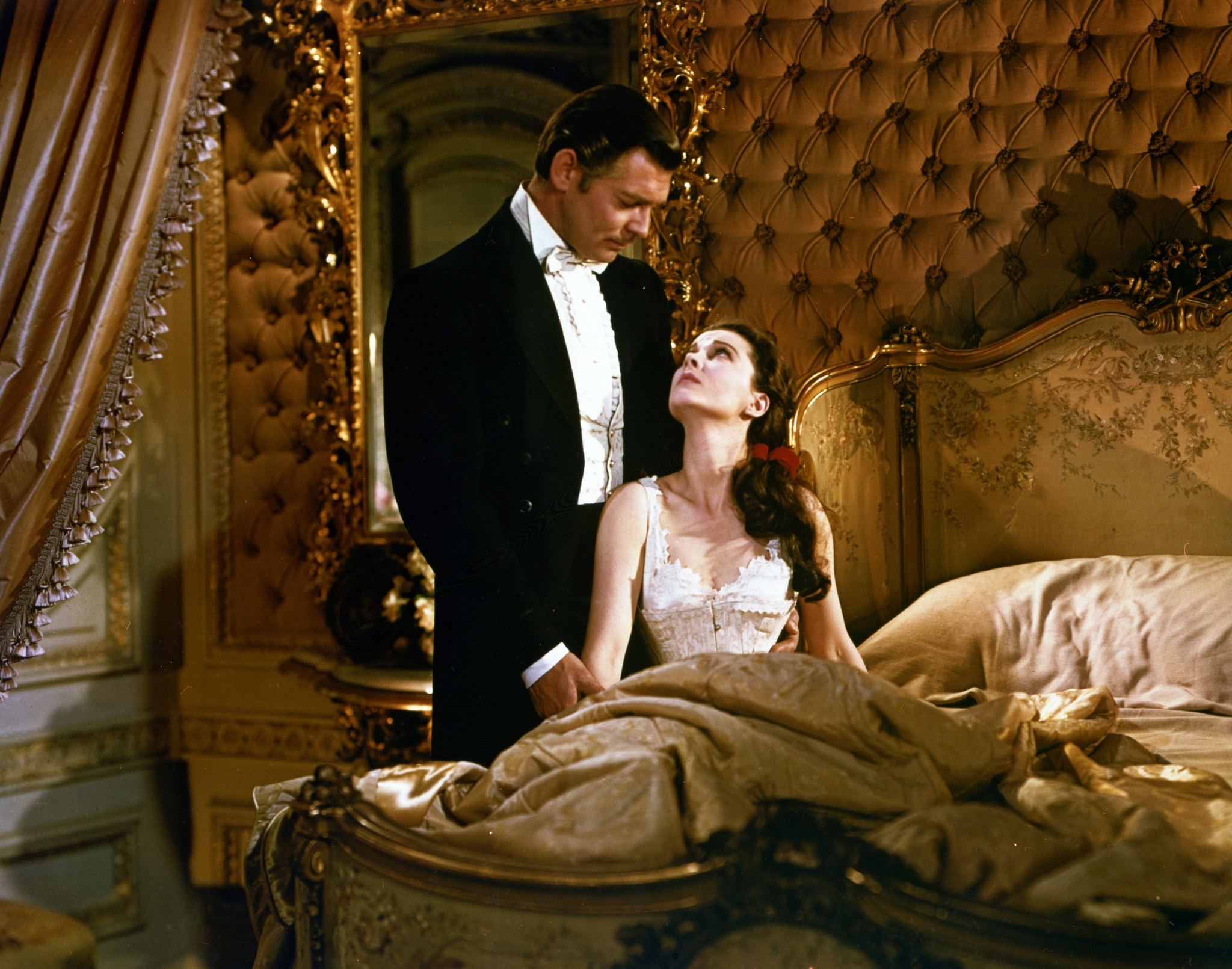 Gone with the Wind became a cultural phenomenon in both its book and movie adaptations. We might note, however, that Margaret Mitchell's book opens with the line "Scarlet O'Hara was not beautiful," as a means of setting up her journey through the social strata as one born of merit, not looks. The film cast Vivienne Leigh as Scarlet, a woman dripping with the glitz and demeure of old-school Hollywood glamour. Leigh brings her resplendent skin, piercing eyes, and immaculate hair to the role.
Rachel Karsten – Reign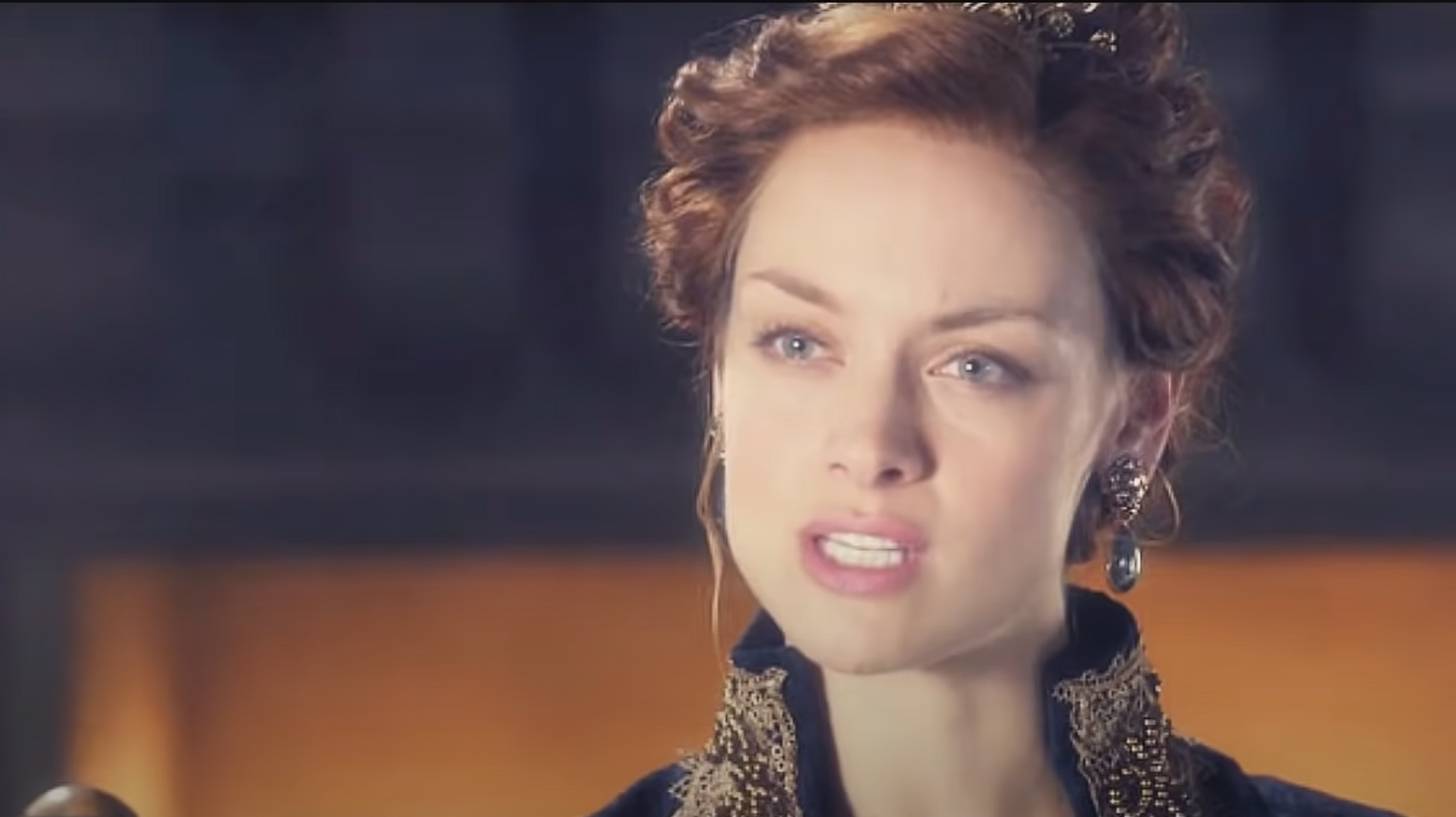 The CW network's releases have been rocky, to say the least. Reign aired in the mid-2010s to mixed critical reception, focusing on teen romance over historical accuracy, which was clearly given their casting of Karsten as Elizabeth I. Casting a woman so gorgeous to play a British Queen seems like revenge for the colonialism. Obviously, nobody knows what Elizabeth I really looked like, but the portraits make her celebrated virginity less surprising.
Michael Fassbender – Steve Jobs
Nerd chic hit its peak in 2015. Game of Thrones was still good. There was a new Star Wars on the way, normal people had mustaches and suspenders, not just trendy hairdressers. It was the perfect time for a nerd to hit the big screen in a middling big-budget biopic. Instead, Michael Fassbender was cast as the turtle neck tech entrepreneur, which brought a masculine warmth that the real man lacked. Jobs had plenty of warmth and charisma, but it came from his intellect and unassuming presence, not the sex appeal that Fassbender exudes.
Idris Elba – Sonic the Hedgehog 2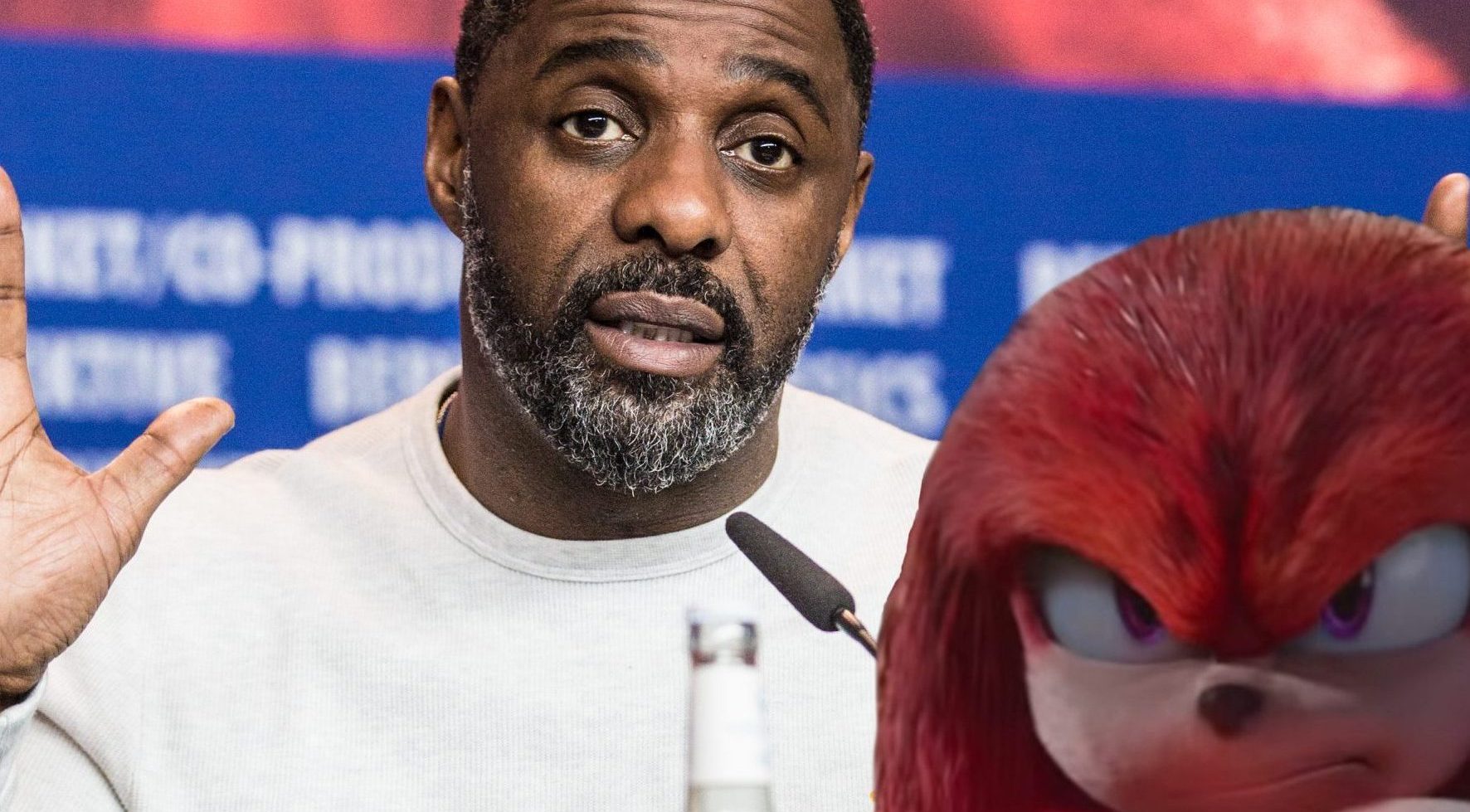 Credit (original): Harald Krichel via Wikimedia Commons
Sonic the Hedgehog, for some inexplicable reason, is very popular among the NSFW art crowd. Neither the games nor movies have any sort of sexuality to them beyond the power of friendship and going fast, which makes the whole subject difficult to parse. Idris Elba's gravelly, soothing voice coming out of the tough guy with a heart of gold, Knuckles the Echidna, was a glimpse into that world. People probably felt the same when Betty Boop first came out, or Popeye. He's exactly as hot as he needs to be.
Steve Carell – The Office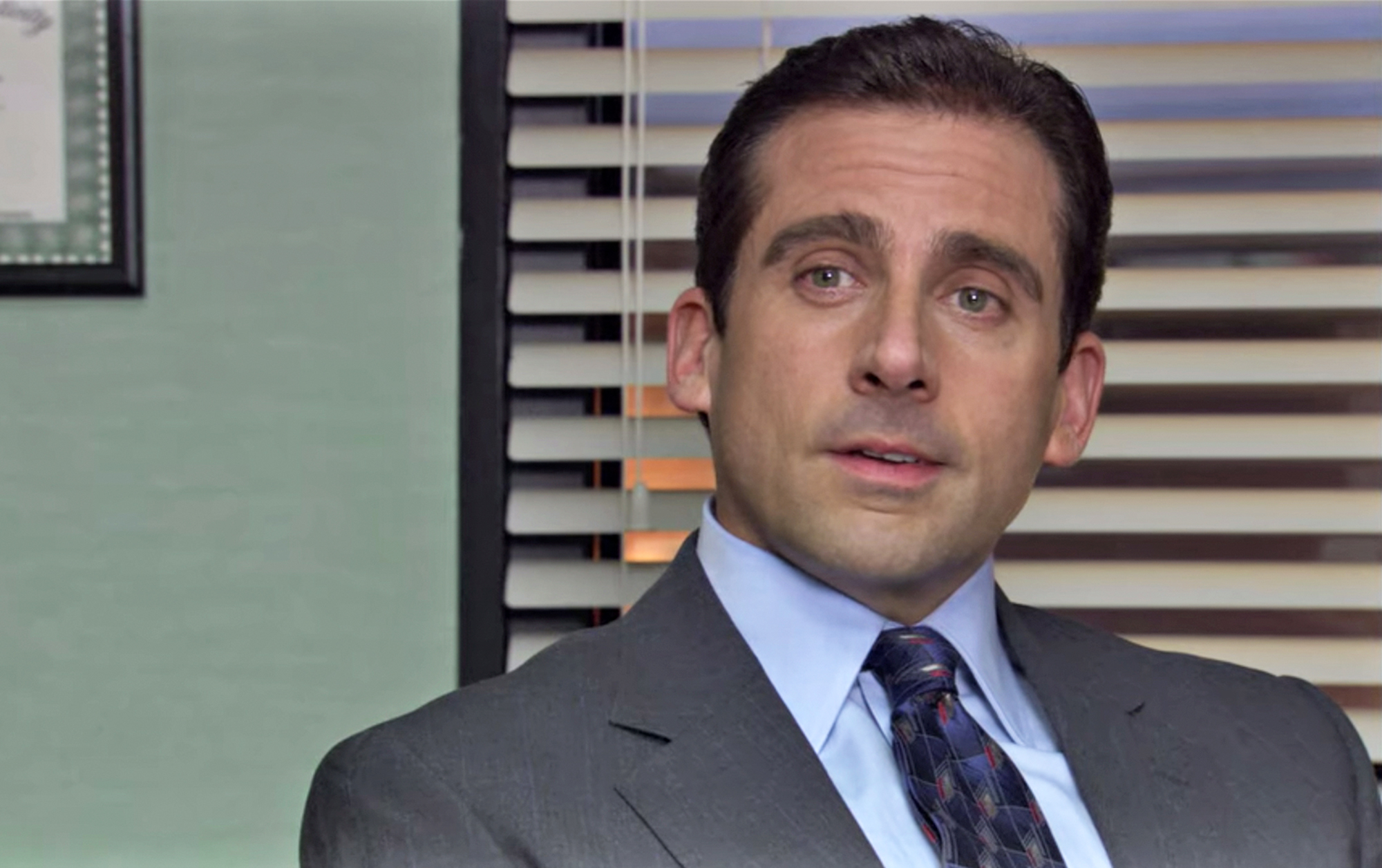 For all his faults, Ricky Gervais gave an outstanding portrayal of a completely oblivious sleaze as David Brent in the original UK version of The Office. When adapting the character for an American audience, Brent became Michael Scott, played by Steve. He was largely unknown at the time, but even the slicked-back hair of the first series couldn't disguise Carrell's rizz. He's far too hot to be taken completely seriously as an unlovable caricature of the management class.
Raul Julia – The Adams Family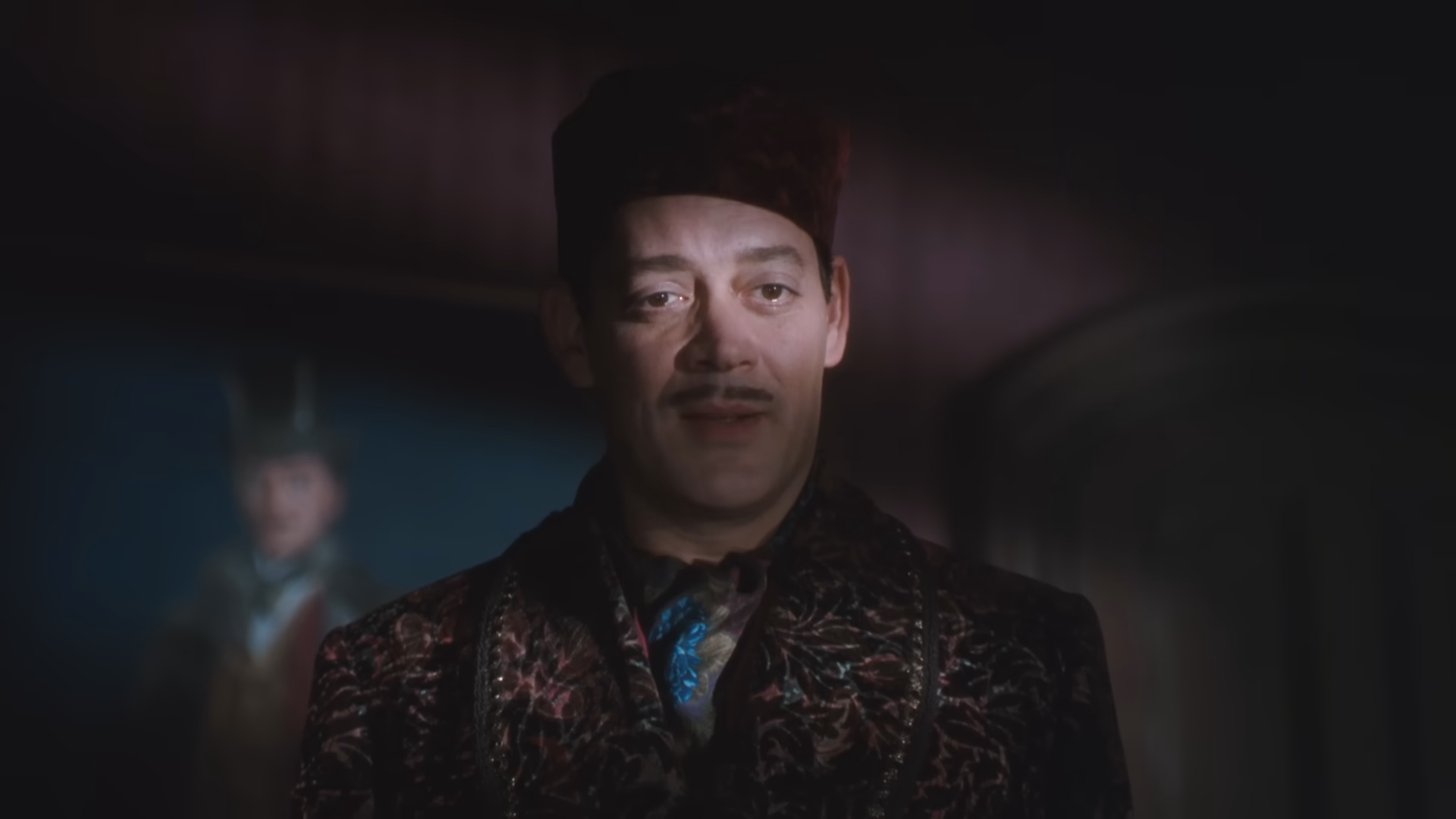 A common theme among fan-favorite sex symbols is confidence and kindness. Gomez Addams has always put family first, encourages his children to pursue their hobbies and madly dotes upon his wife, Morticia. He is hot in spirit, alone. The entire comic strip family, Morticia aside, were just horrendous. The 1991 adaptation cast Raul Julia as the macabre patriarch, who delivered perhaps the sexiest performance of all time. His utter devotion to the equally magnificent Anjelica Huston is made manifest by Julia's half pantomime half vaudeville delivery. He has style, grace, sophistication, and dances like Gene Kelly.
Sam Rockwell – Vice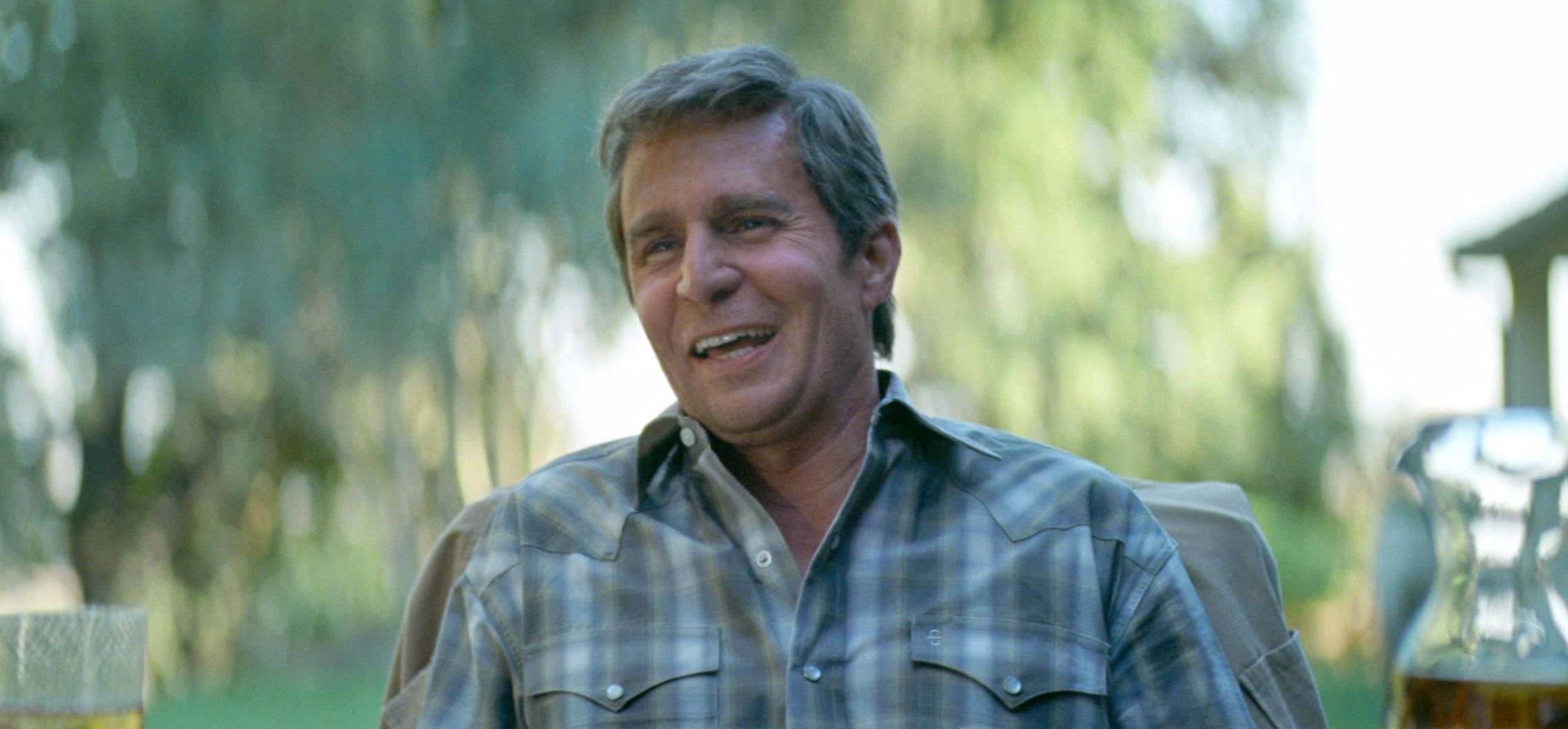 Inspired by the true story of the behind-the-scenes actions and motivations of the Bush administration, Vice cast a heavy-set Christian Bale as Dick Cheney and a graying Sam Rockwell. Both captivating actors, Bale's well-known method acting approach saw him transform physically to approximate the former Vice President. Rockwell gave an equally deep performance, but looked like a silver fox doing so. It balanced the bumbling folksy persona of Bush's on-stage delivery with his cruel and calculated policy implementations.
Andrew Garfield – The Amazing Spider-Man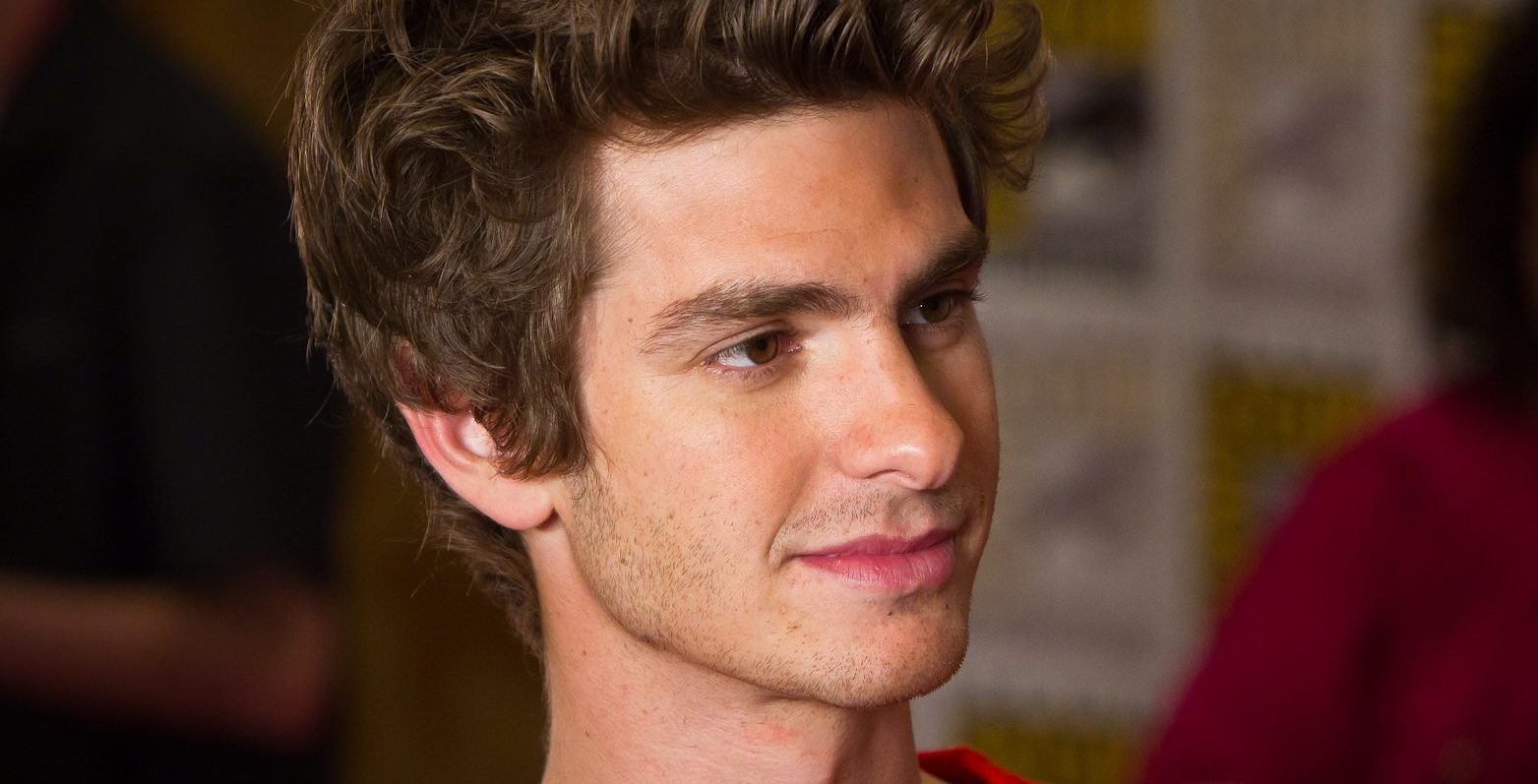 We all agree that Andrew Garfield's Peter Parker got his redemption in Spider-Man: No Way Home. A part of that was because his Peter Parker had a chance to grow between movies; Garfield convinces as a thirtysomething web-slinger, but he was much too tall, handsome and charming to be convincing as the stunted nerdy teen he was supposed to be in The Amazing Spider-Man and its sequel. It didn't help that the British-American actor was already 29 when his first Spidey film came out.
Every actress – Seinfeld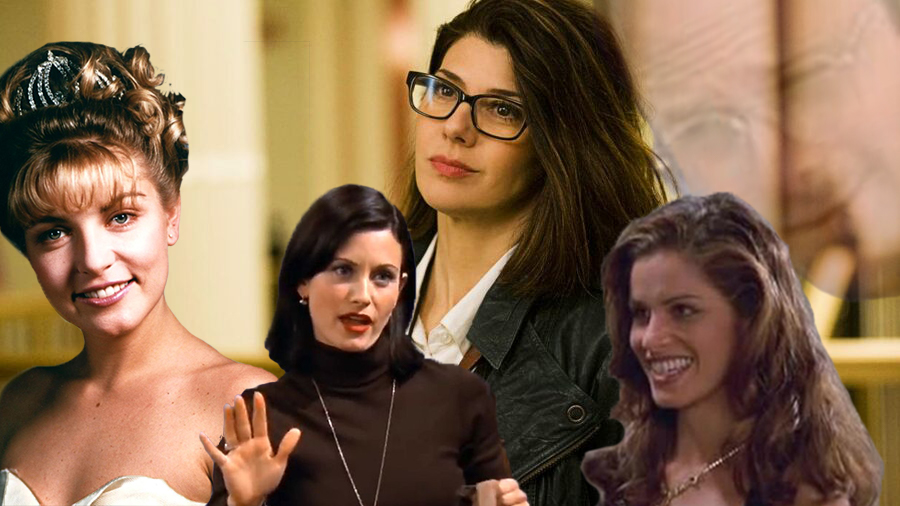 It is very much part of the joke that Jerry, George, and Kramer manage to end up in relationships with astonishingly attractive women, only to end it over the smallest nitpick as the neurotic cast spiral into exasperated chaos. That being said, Seinfeld's real life dating record casts the self-awareness of the show in an unfavorable light. Without that, even, some of the one-episode partners would go on to be in the who's-who of the 90s. Sheryl Lee, Courtney Cox, Debra Messing and Teri Hatcher all put in iconic performances as the doomed-to-fail hot girls of the week.
Heath Ledger – The Dark Knight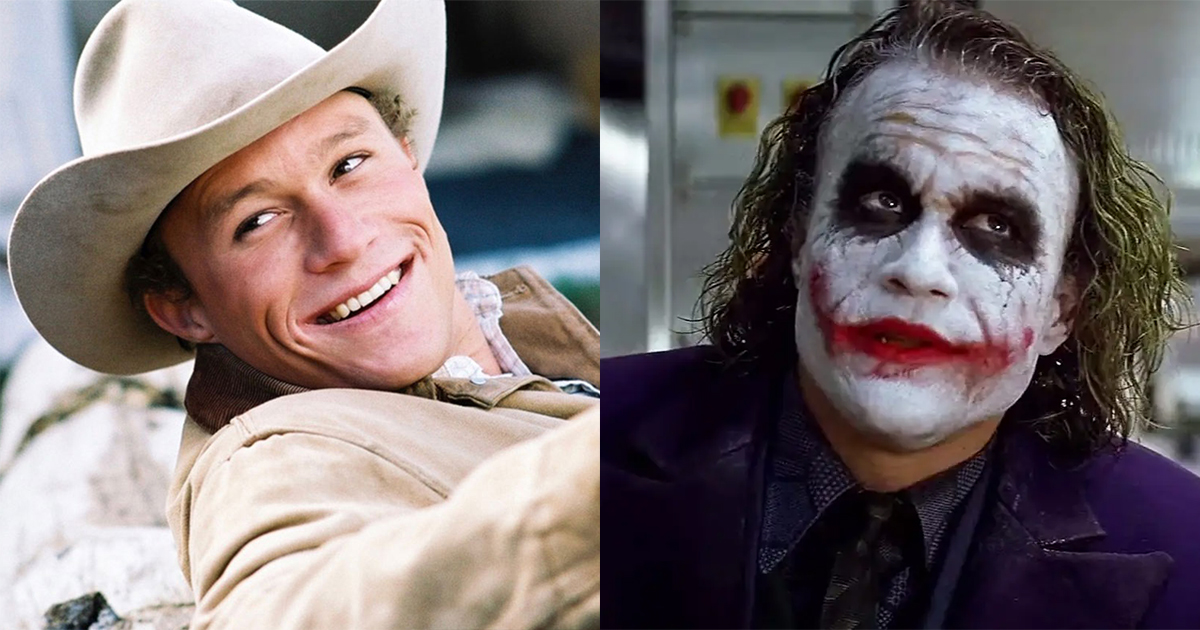 Part of what made Heath Ledger's final completed performance so stunning was that it seemed to come out of nowhere. He had already captured hearts with his hunky comedic chops in 10 Things I Hate About You and moved many to tears with the emotional and heartfelt Brokeback Mountain. Still, the initial fan response to Ledger's casting as The Joker in The Dark Knight was widely negative – but once the film arrived, critics were left eating their hats. Gone was the curly-haired heartthrob, replaced by an unstoppable, terrifying force of nature that deserved landed a posthumous Best Supporting Actor Oscar.
Hugh Jackman – X-Men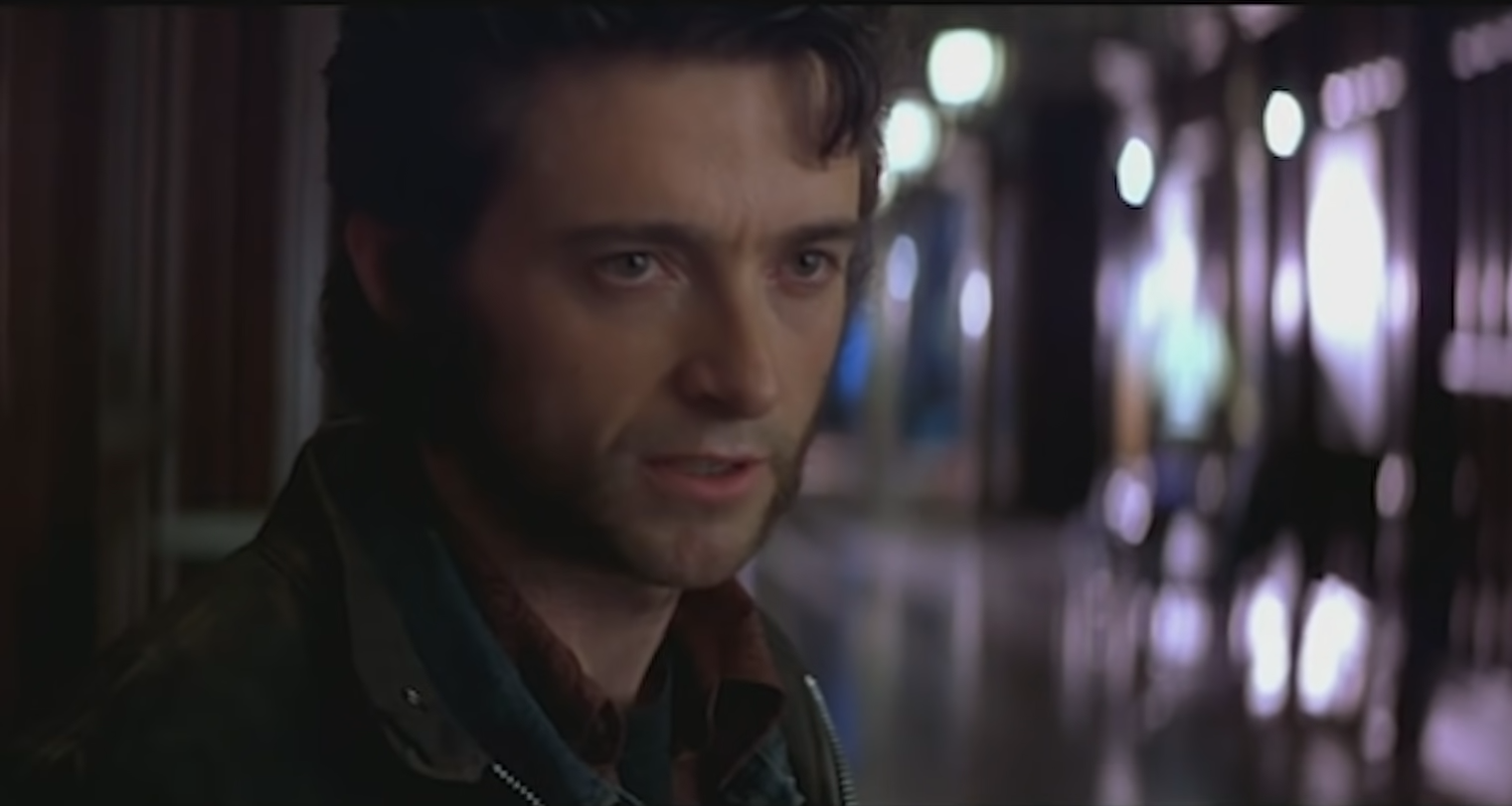 Wolverine actor Hugh Jackman seems a little too gifted. He does rugged badass, clean-shaven gentleman, can tear through a forest slashing guys to pieces or tap dance his way across a stage to do a magic trick. Also, with his unquestionable good looks and 6'3″ frame, he's very different from the Logan of the comics, who's a short, hairy ball of rage (usually said to be about 5'3″). Jackman nails the rage, but nothing can compensate for the fact he is a towering, handsome showman. Adamanti-yum.
Taron Egerton – Rocketman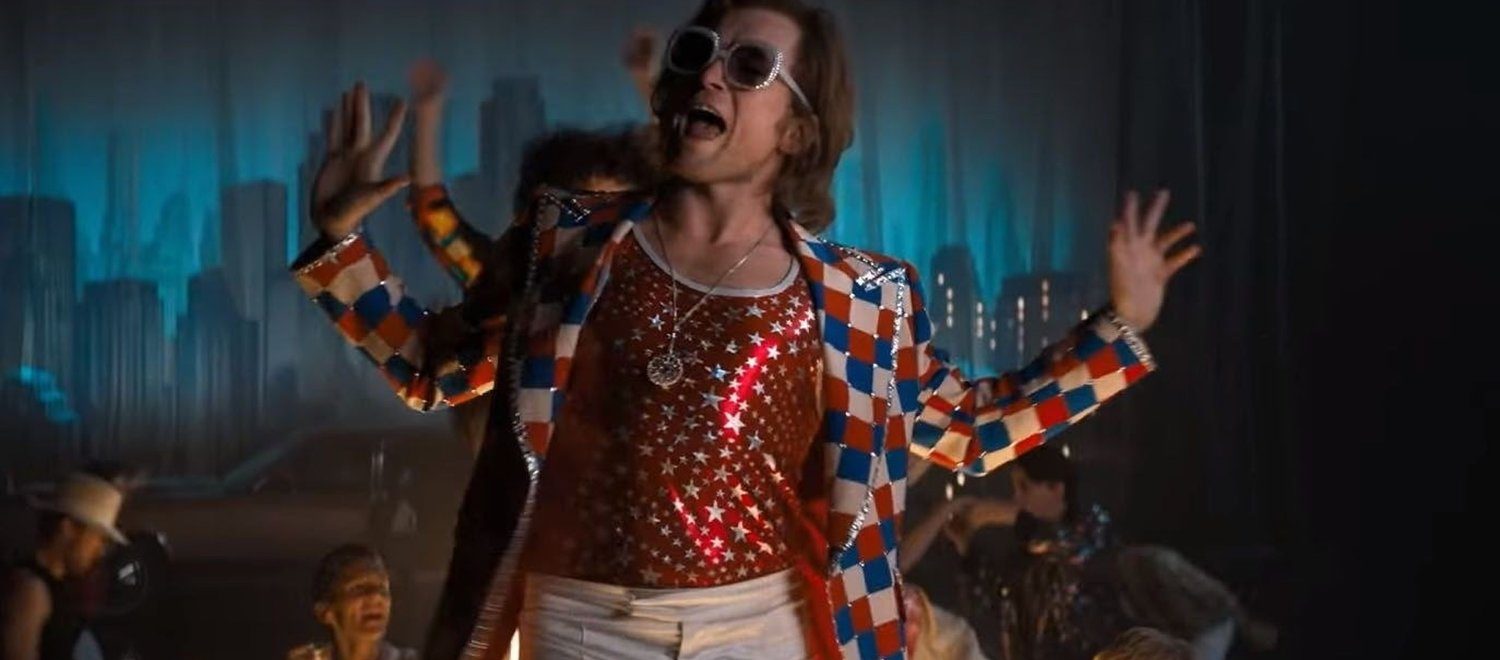 Elton John biopic Rocketman is an entertaining, visually spectacular experience. Showcasing flashy re-arrangements of classic John tracks, the film also boasts Taron Egerton in the lead, the Welsh actor not only portraying the iconic performer but also lending his own impressive voice to the soundtrack. Egerton does a great job capturing the essence of John (i.e. camp gremlin), but few could debate that the Kingsman star is considerably better looking than the man he's portraying.
Keira Knightley – Pride and Prejudice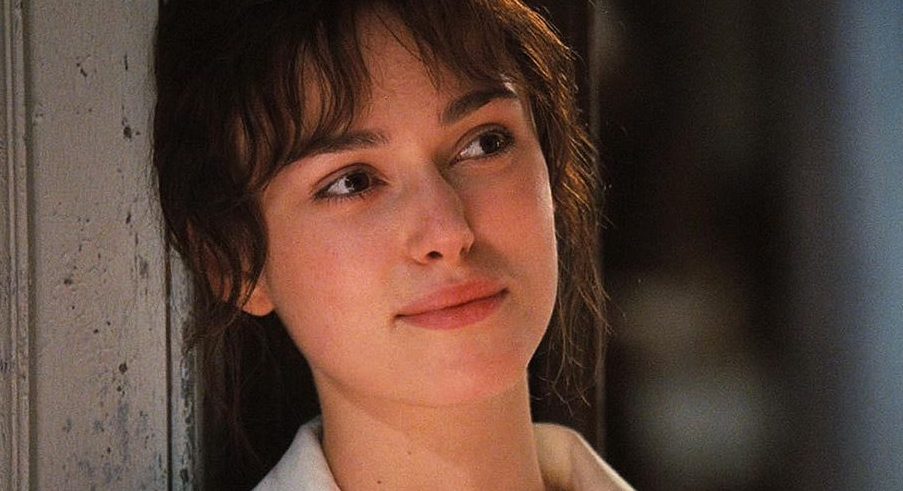 Seemingly born to act in period dramas, Knightley seems completely at home wearing ornate dresses and gazing forlornly out over a field. A role in a Pride and Prejudice adaptation seemed inevitable, and she got her shot in 2005. The film was a hit, and Knightley's performance was lauded, landing her an Oscar nomination for Best Actress. It almost didn't happen, however, as director Joe Wright initially believed Knightley was too hot for the part.
Taika Waititi – Jojo Rabbit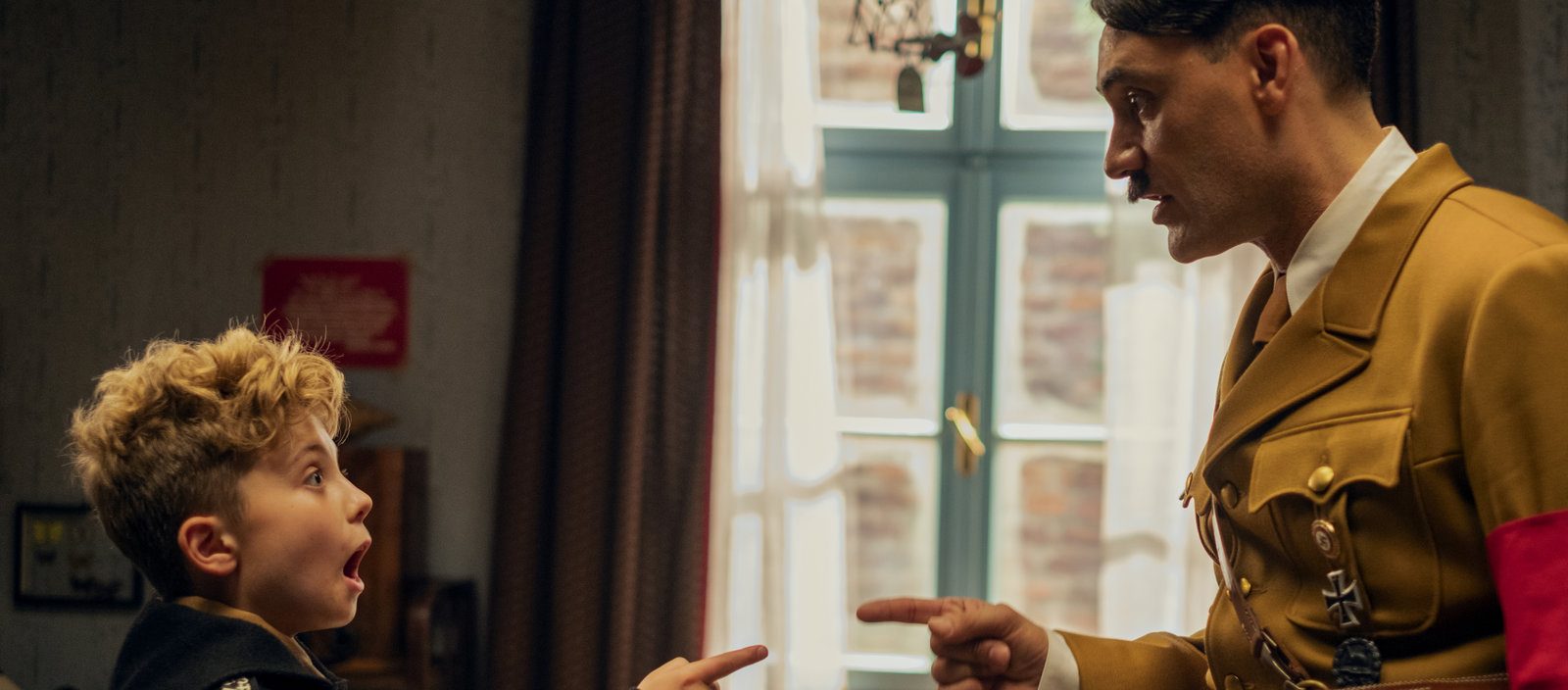 This is a complicated one, as many have argued reducing Nazism to a punchline does not do much to curtail or critique the rise of nationalism. However, Jojo Rabbit is a well-structured comedy with some fairly impactful tonal shifts, and casting the leader of the Third Reich as a man of color probably rustled enough feathers to make it worthwhile. Taikia Waititi (who describes himself as a Polynesian Jew) was clearly far too handsome and ethnically diverse to be Hitler, but his performance was a fitting lampoon. Waititi also won an Oscar for writing Jojo Rabbit's screenplay.
Zac Efron – Extremely Wicked, Shockingly Evil and Vile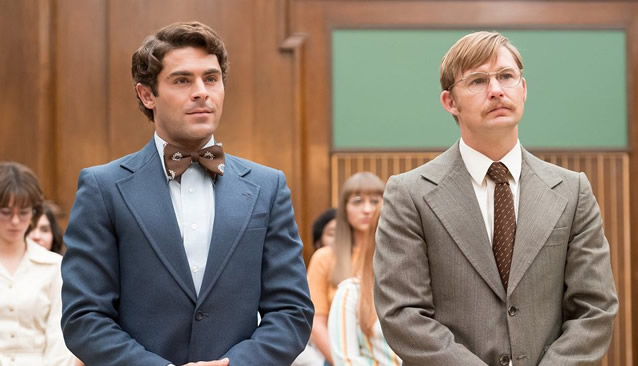 Riding the wave of the true crime boom, Zac Efron, the High School Musical childhood crush of millions, was chosen to play one of the world's most infamously sadistic serial killers. The central pillar of fame that Ted Bundy's story rests on was the contrast between his grizzly kidnapping, rape and murders and the fact he looks and acts quite presentable. Extremely Wicked manages to hammer that point home by casting a matured, well kempt Efron. Less singing this time, though.
Olivia Cooke – Ready Player One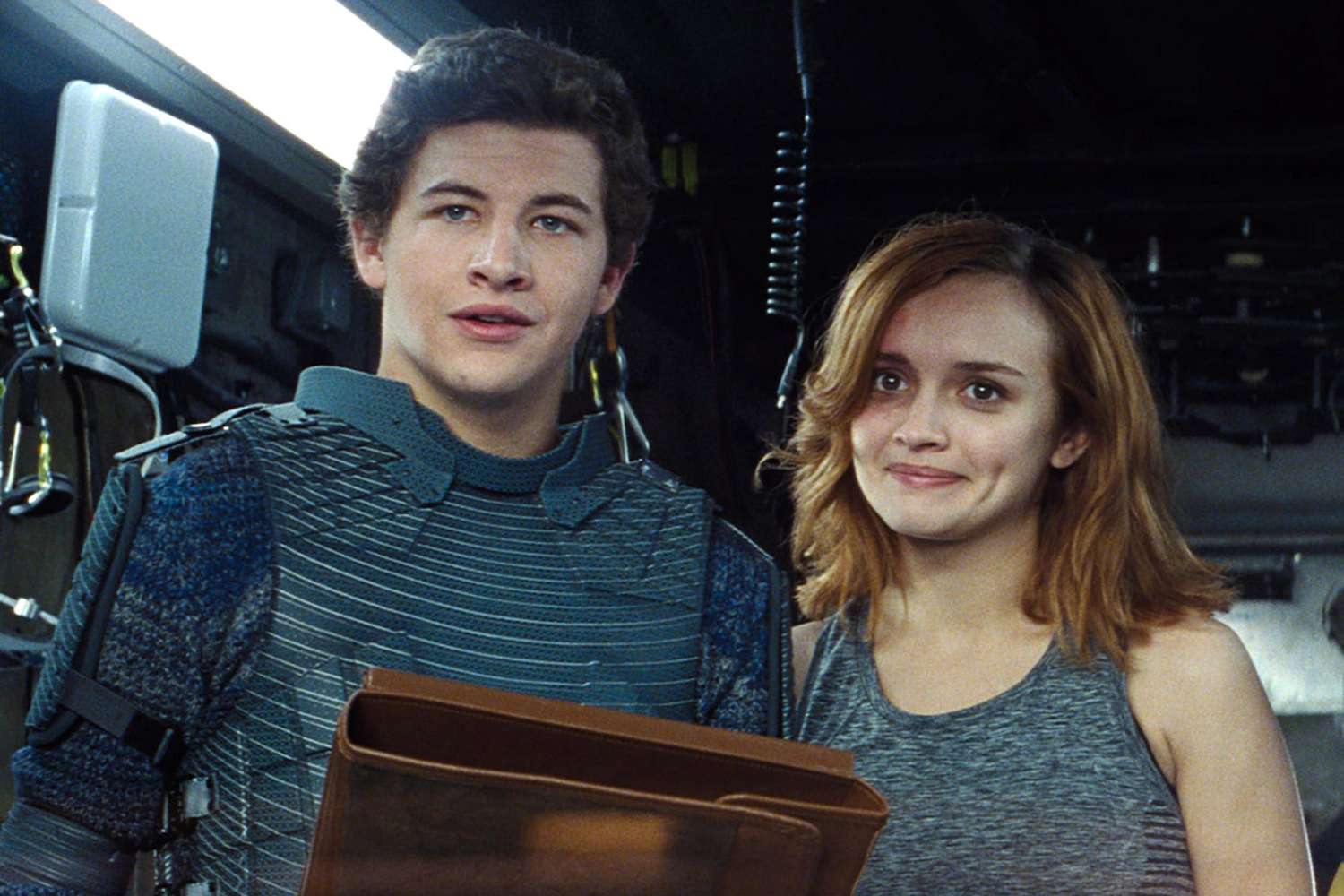 The Spielberg directed adaptation of Ready Player One made a few notable changes from the book. The original version of Samantha Evelyn Cook was very different to her on-screen counterpart. In Ernest Cline's 2011 novel, Evelyn was described as 'rubenesque', a word used by people in the 1850s to mean thicc. She also had short, Joan of Arc-like hair, being portrayed as a girl-next-door type. Olivia Cooke's movie star smile and lovely locks would look more at home on an actual oasis.
Tom Hardy – Legend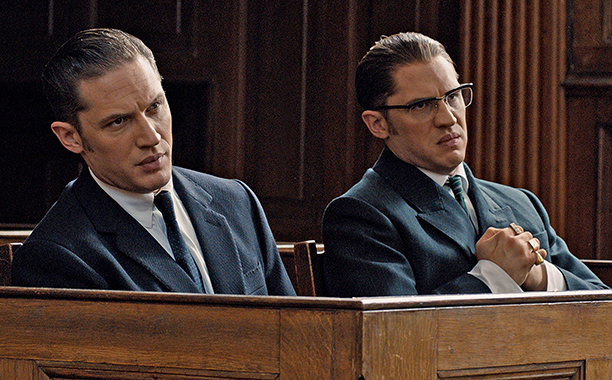 Tom Hardy is Britain's Channing Tatum, a buff, charming, gentle giant with ubiquitous appeal who just wants to do quirky roles. Legend saw Hardy play the dual role of notorious twin gangsters, Ronnie and Reggie Kray. The pair were well integrated within the rich and famous of the 50s and 60s, rubbing shoulders with powerful figures while operating their organized racket. While attractive in that old-school period drama sort of way, neither were anything close to Tom Hardy, who lays out a sexy, suave, and brutal performance.
Andrew Scott – Sherlock (BBC)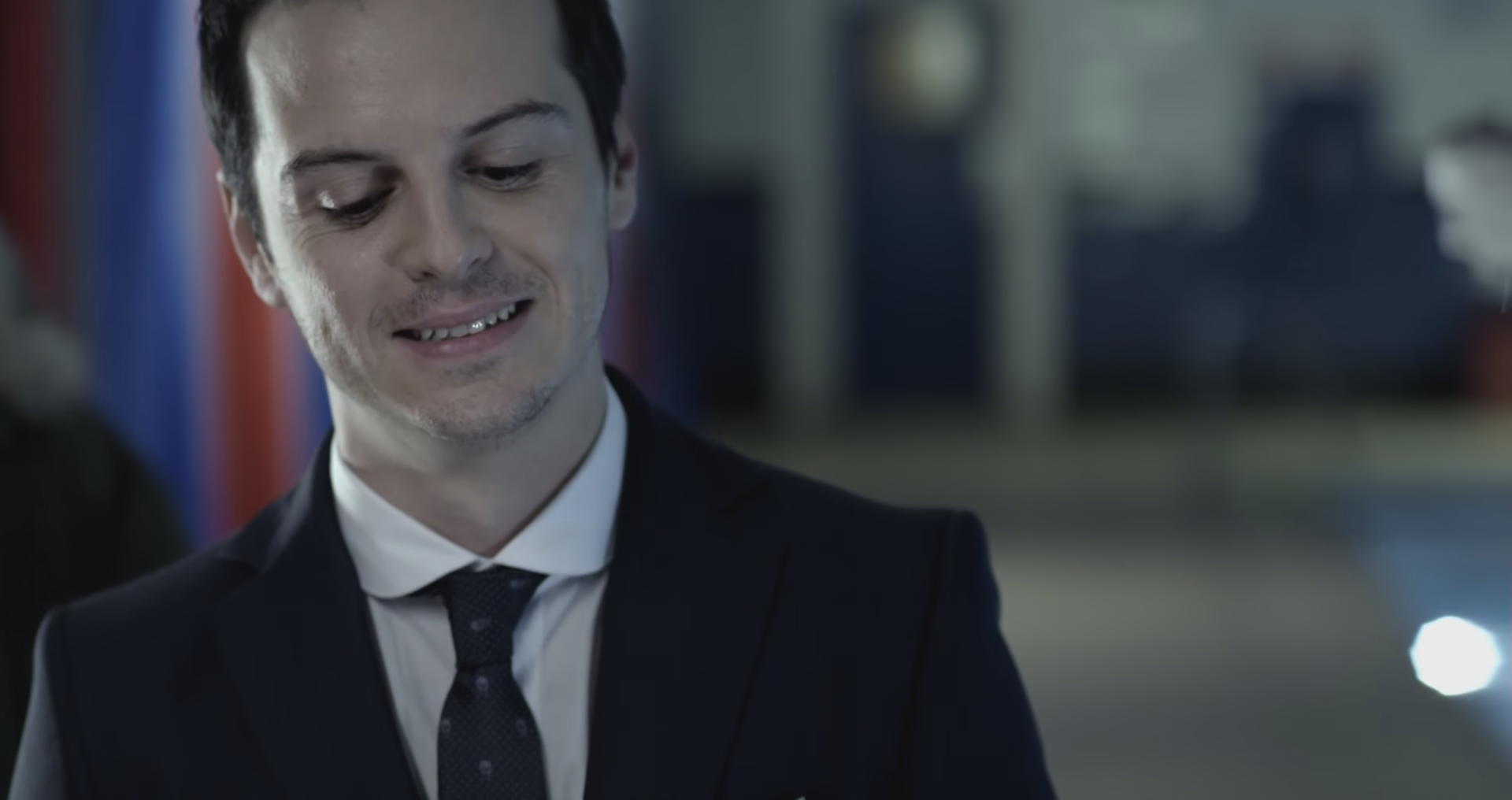 Professor James Moriarty is thought of as the ultimate Sherlock Holmes antagonist, every bit as intelligent, insightful and daring as the detective himself. The BBC series made him more unhinged and outwardly cruel, which Andrew Scott portrayed brilliantly. A common fan critique of the show is its 'queer-baiting' between Holmes and Moriarty. There is an intentional air of sexual tension, and a few overt references to the crime lord's sexuality, hinting he is maybe gay or bisexual. Sherlock fails to follow through with it in any meaningful way, which makes Andrew Scott's ridiculously hot villain feel wasted.
Christoph Waltz – Inglourious Basterds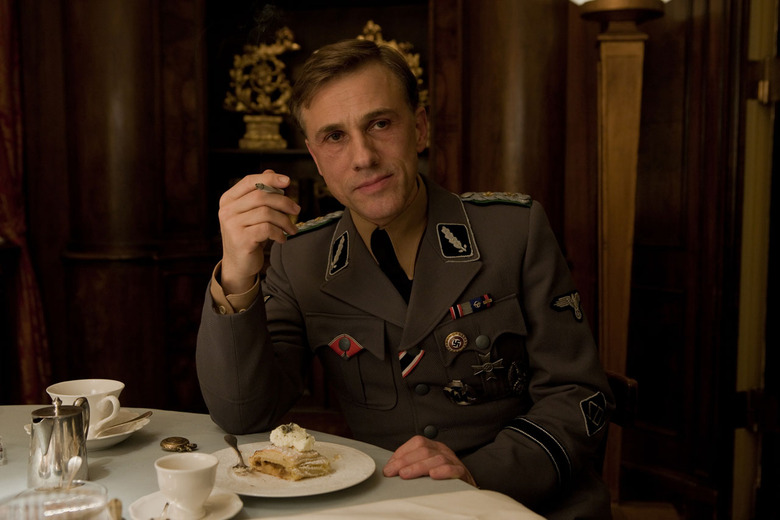 Quentin Tarantino initially thought the part of Hans Landa in Inglourious Basterds was 'uncastable', due to the nature of the role as an S.S Officer nicknamed 'The Jew Hunter'. However, Christoph Waltz's performance became one of the most celebrated aspects of the movie, as the charm and confidence Waltz brought to a man with such indignant, illogical disdain for those around him shows a real understanding of this kind of character. Waltz's silver fox looks and self-assured smile gave Landa an unearned advantage, being extremely pleasant to look at and a little goofy, despite his obvious evilness.
Meryl Streep – The Iron Lady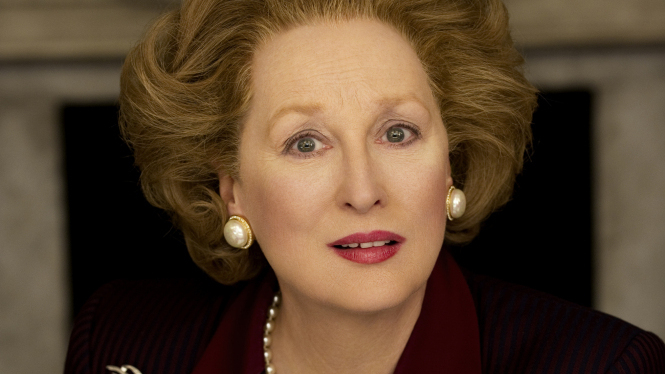 'Beauty is only skin deep' comes to mind. Margaret Thatcher didn't even have that going for her. The decision to cast the universally adored Meryl Streep as the massively divisive British politician turned out positive, as Streep's performance was widely celebrated by critics and landed Streep her third Oscar. Still, Meryl Streep has a beautiful soul and combines her beauty, power, and vulnerability as an artist in all her roles, and there are many who would argue Thatcher was too ugly a human being to warrant such treatment.
Timothée Chalamet – Wonka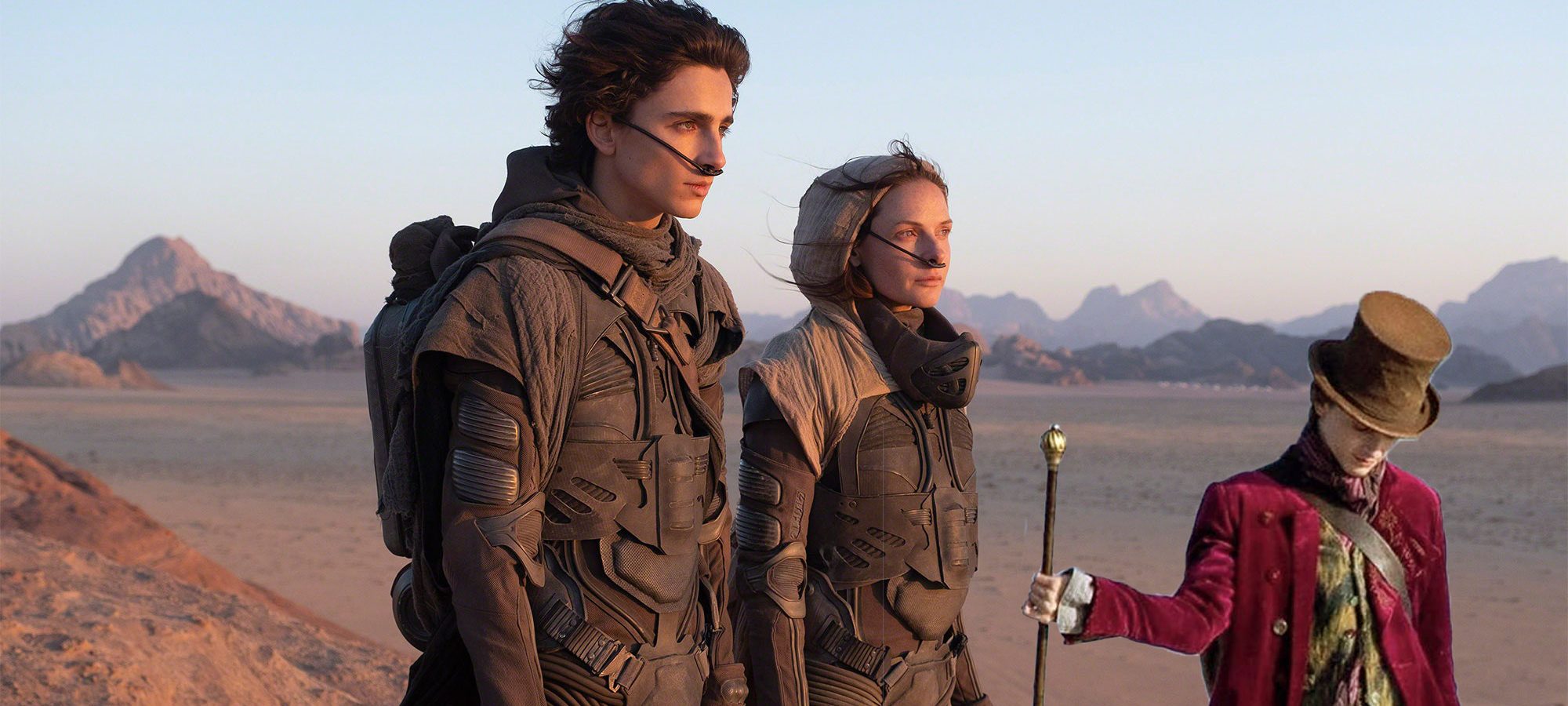 While the film is still in production, the reign of Chalamet over pop culture is still glorious and prosperous. This makes his role as chocolate entrepreneur (and possible serial child murderer) Willy Wonka somewhat unnecessary. Gene Wilder's take in the classic 1971 film was heartfelt and showed a depth to Willy Wonka, which is why his performance is so well loved. Chalamet isn't everybody's cup of tea, but his Greek statue face makes it difficult to believe the young, isolated, and eccentric Wonka would have a hard time finding companionship.
Javier Bardem – No Country for Old Men

It's the hair. Javier Bardem's intense performance in 2007s No Country For Old Men could only have come from him, and the mismatch between his smoldering face and utterly tragic hair is a strong creative decision worthy of praise. Yet no matter how ghastly both the haircut and the personality of Anton Chigurgh may be, there's no getting around the smoky good looks of Bardem himself.
Kayvan Novak – What We Do In The Shadows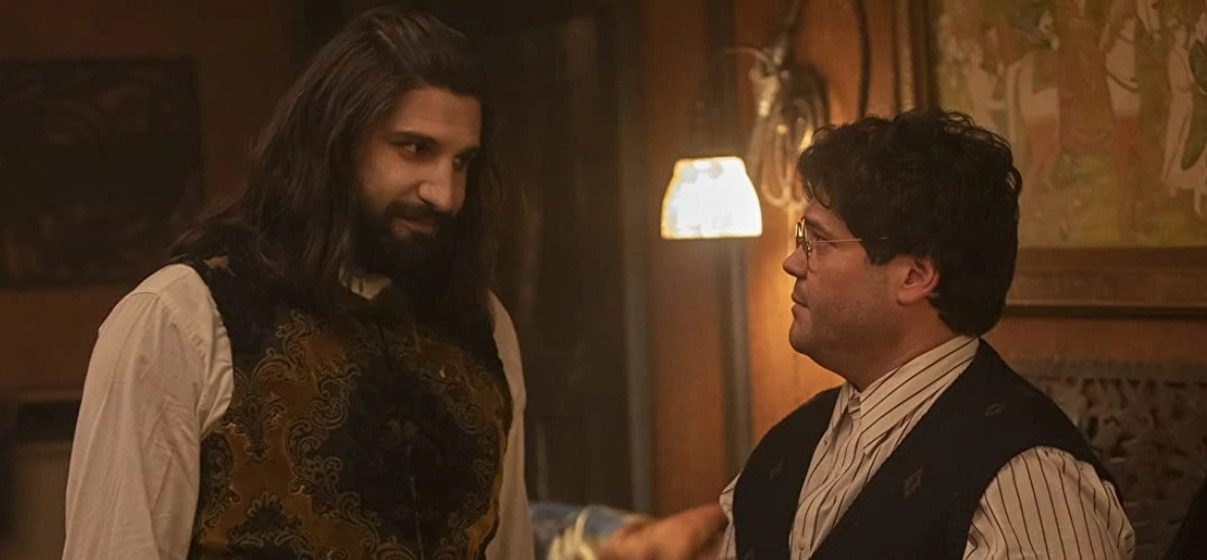 The entire ensemble cast of TV's What We Do In the Shadows are stellar in their roles, and each is gorgeous and hilarious in their own way. Kayvan Novak's Nandor is a former conqueror navigating life in Staten Island, New York, forming a close bond with his familiar, Guillermo (Harvey Guillén). Kayvan's hotness brings authenticity to Nandor's warrior half; however he's also mean, clueless and inconsiderate, making it extra satisfying on those occasions when his familiar gets to beat him up.
Michael B Jordan – Black Panther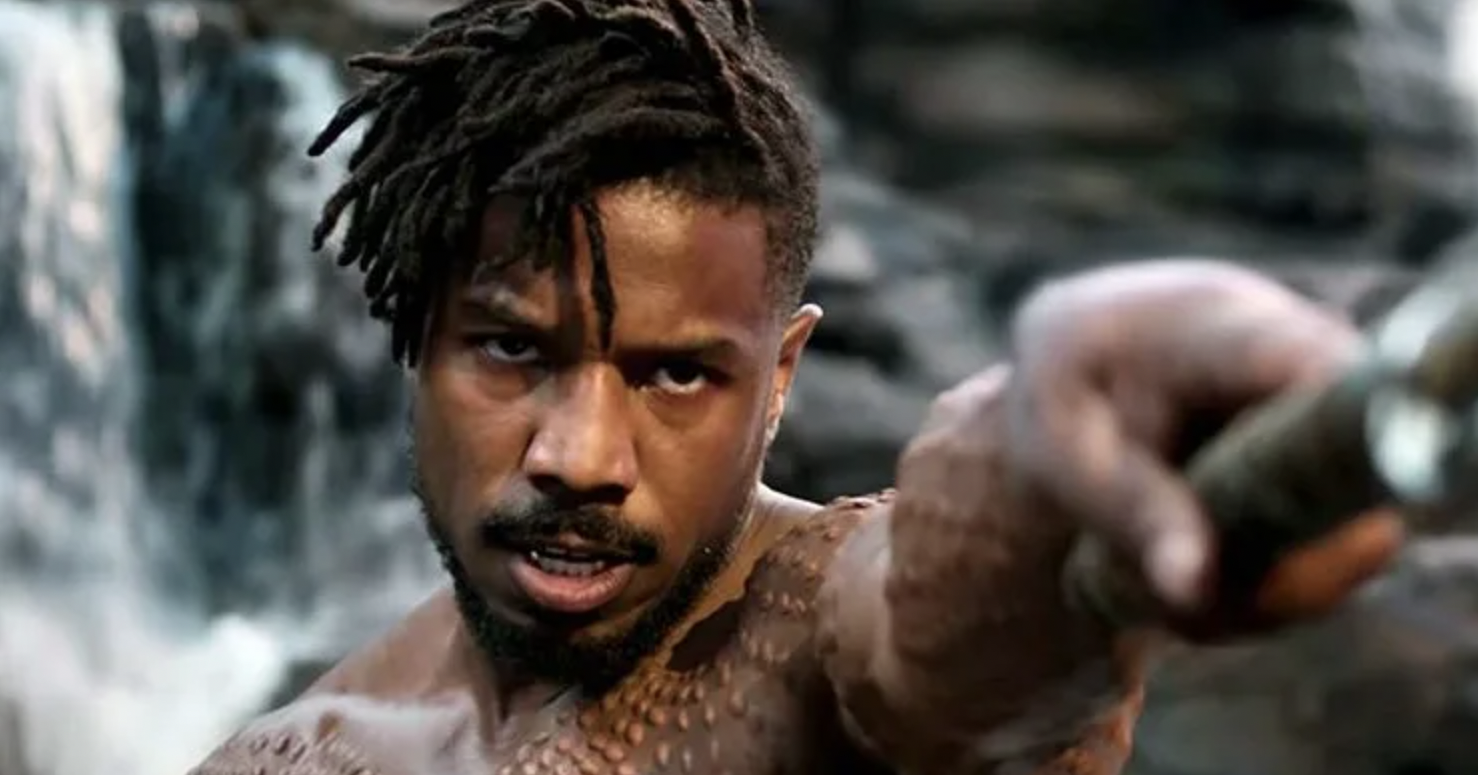 If your shirtless scene can make a young woman grind her teeth so hard that her braces snap, then you offer to cover the charges, you are too hot for the role. Yes, that actually happened to a teenager watching Michael B. Jordan in 2018's Black Panther, and she wasn't the only audience member to react in such a way. Jordan's turn as Killmonger made such a mark not only because Jordan is mouthwatering, but also because his ideology (though not his methods) represented a just cause, leading some to question whether he was truly a bad guy.
James Woods – Rudy: The Rudy Giuliani Story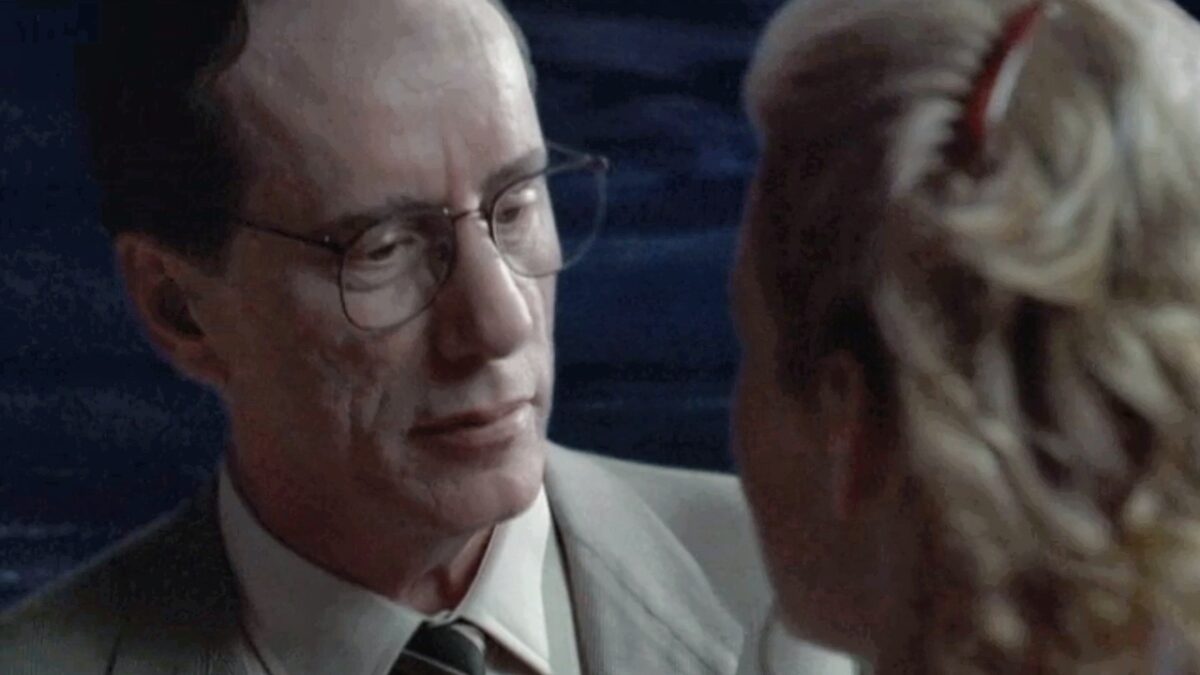 Nobody comes out of this looking particularly good, with James Woods employed as Twitter's oldest, angriest, and most racist Family Guy guest star, and Giuliani himself seemingly on a crusade to eviscerate whatever goodwill the American public might have had left for him. The kindest, most charitable reading of the film will at least confirm that James Woods is a little bit hotter than the former New York mayor.
Julia Fox – Uncut Gems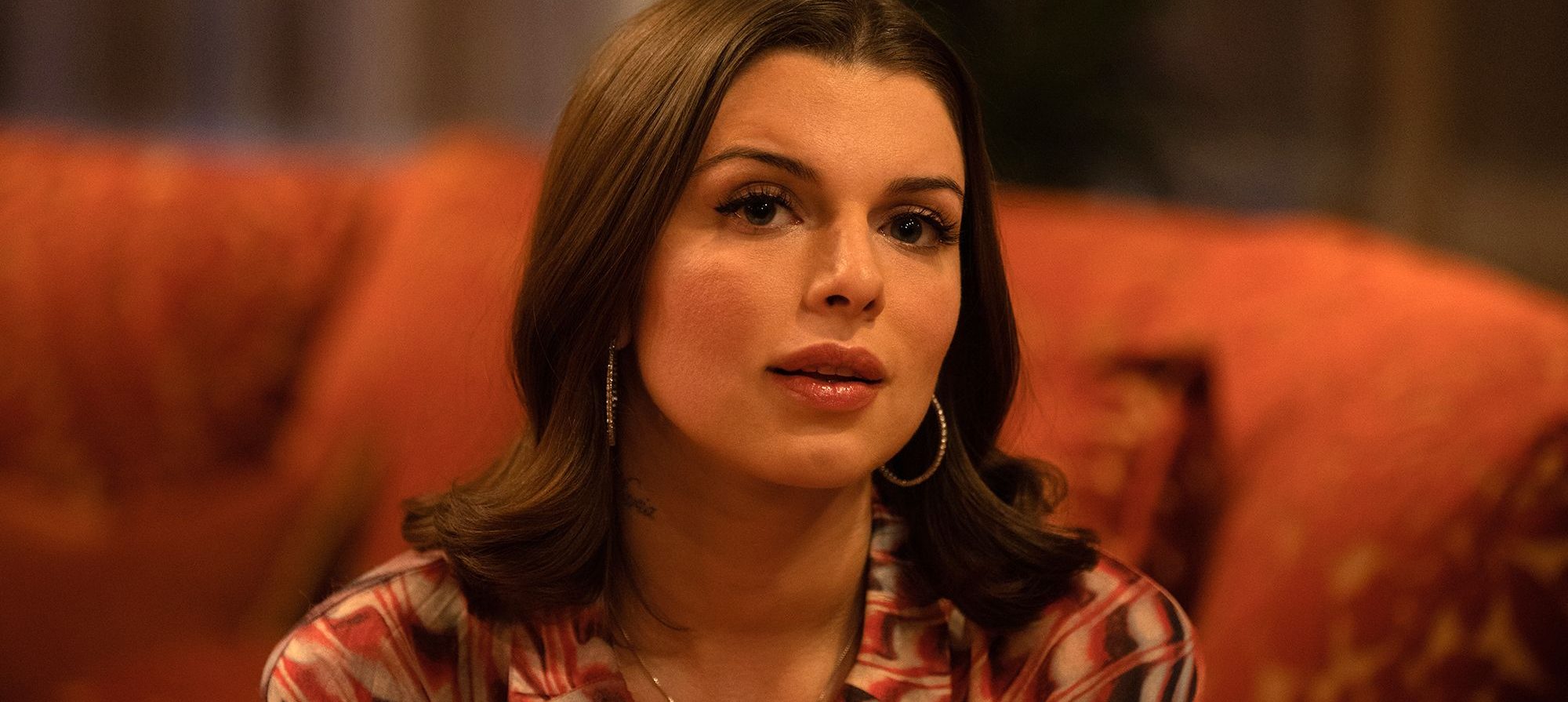 The A24-produced Adam Sandler film Uncut Gems stunned audiences, proving overwhelmingly tense even in its most mundane scenes. Sandler's Harold Ratner emerges from every interaction sweating, with a new debt or lie to keep track of, all the while narrowly avoiding getting murdered. His affair with Julia De Fiore, played by the stunning Julia Fox, creates as much anxiety as those events put together. The contrast between the two physically is pushed against the screen, giving the audience another opportunity to ask 'what is wrong here and why does it feel so wrong to watch?'
Colin Farrell – The Batman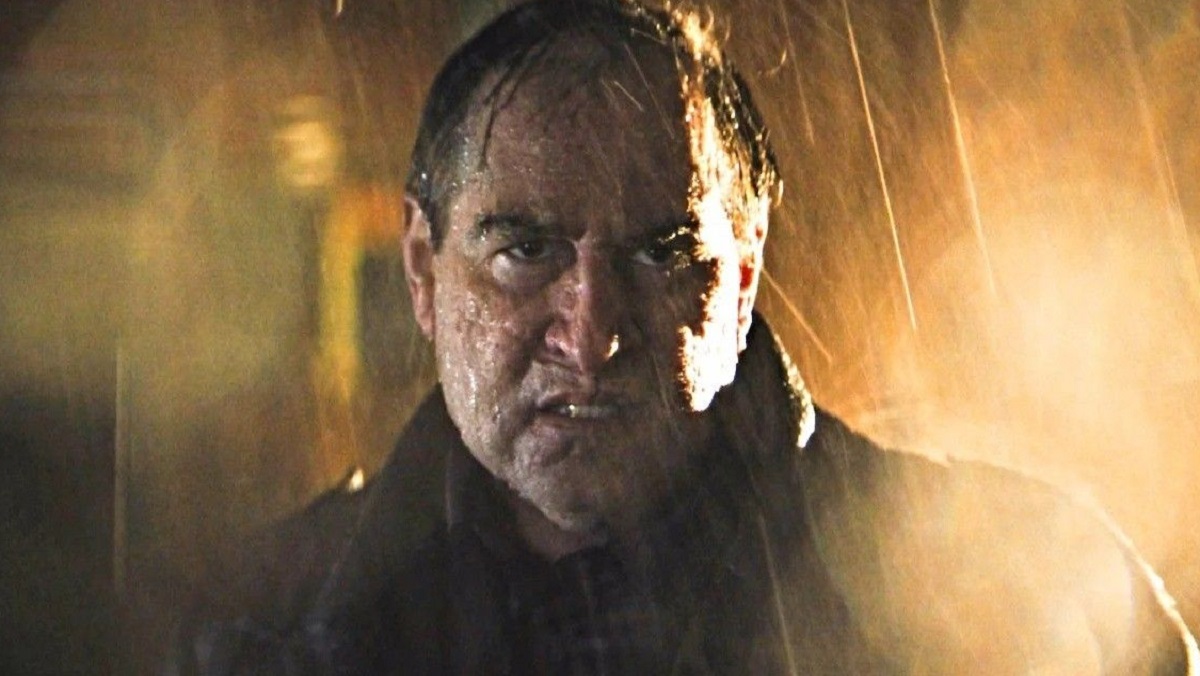 Colin Farrell has been one of cinema's hottest stars for most of his career. He's always been versatile, but has never literally disappeared into a role the way he does in The Batman. Farrell underwent hours of prosthetic work daily to become Oswald Cobblepot, otherwise known as the Penguin. Many critics argued a more physically fitting character actor could have taken the role without the needed for so much time in wardrobe and makeup – but let's be honest, viewers were most disappointed to be robbed of another chance to gape at Farrell's steely good looks.