-
Advertisement
 After accidentally dropping his wedding ring in a kitchen waste disposal, the machine chewed up his wedding ring and left it in a bit of a state. As you can see from the images below the ring looks as if it is beyond repair.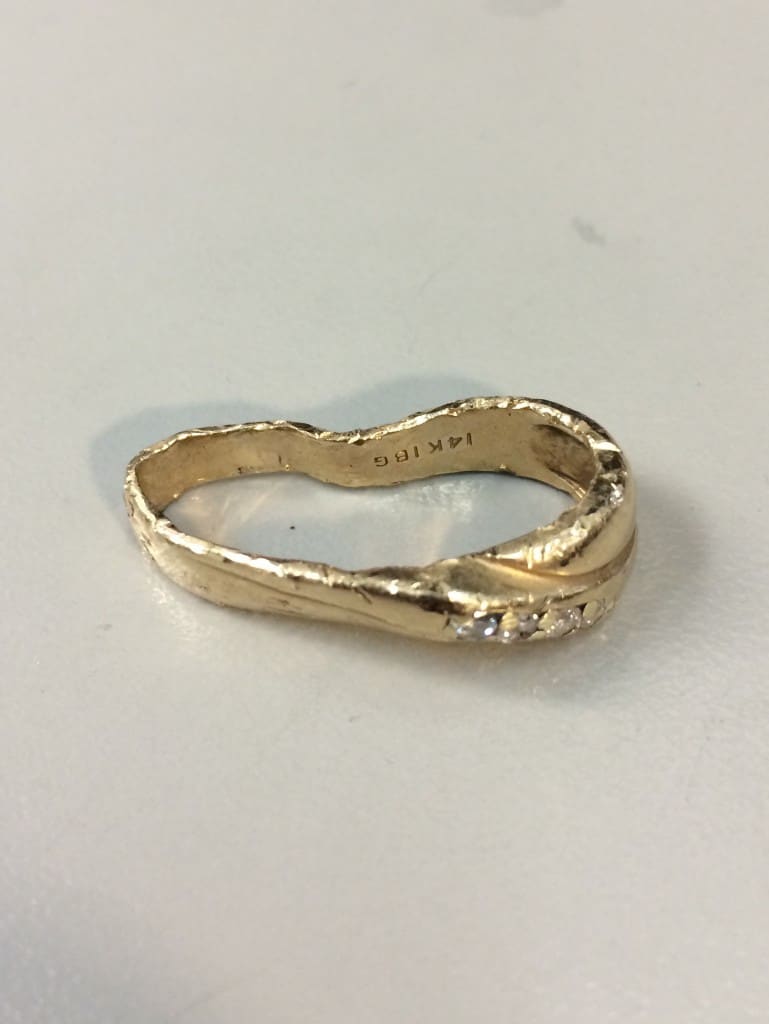 Most people would be thinking of throwing the ring away at this point.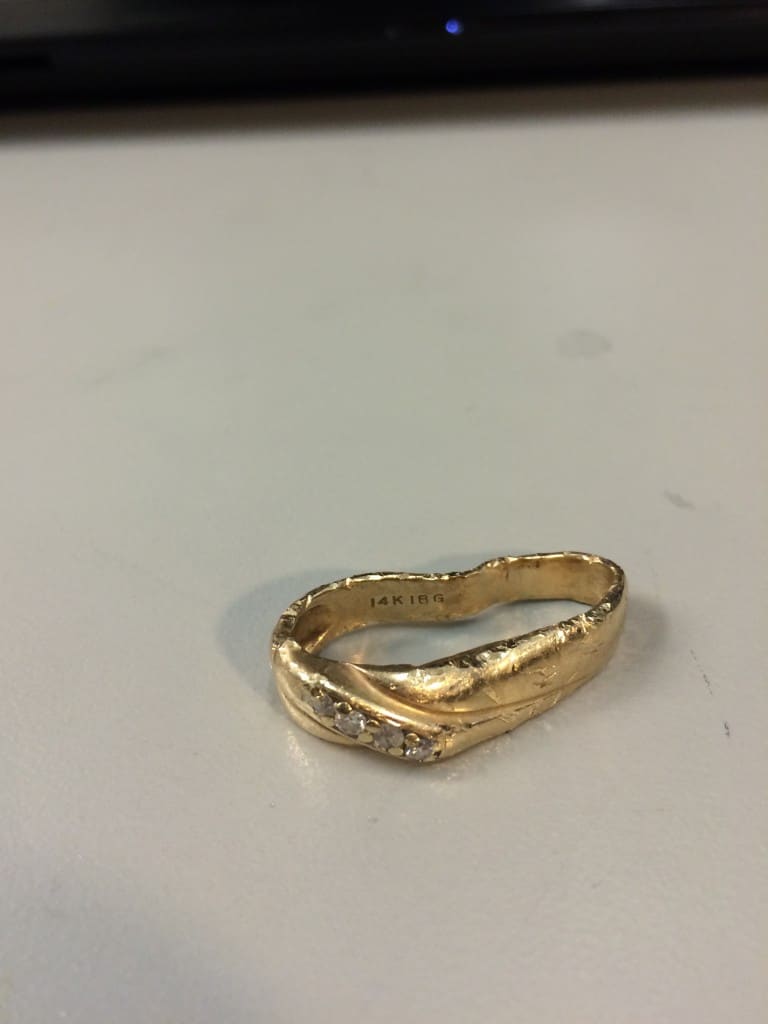 But the owner decided to try his chances with this jeweller.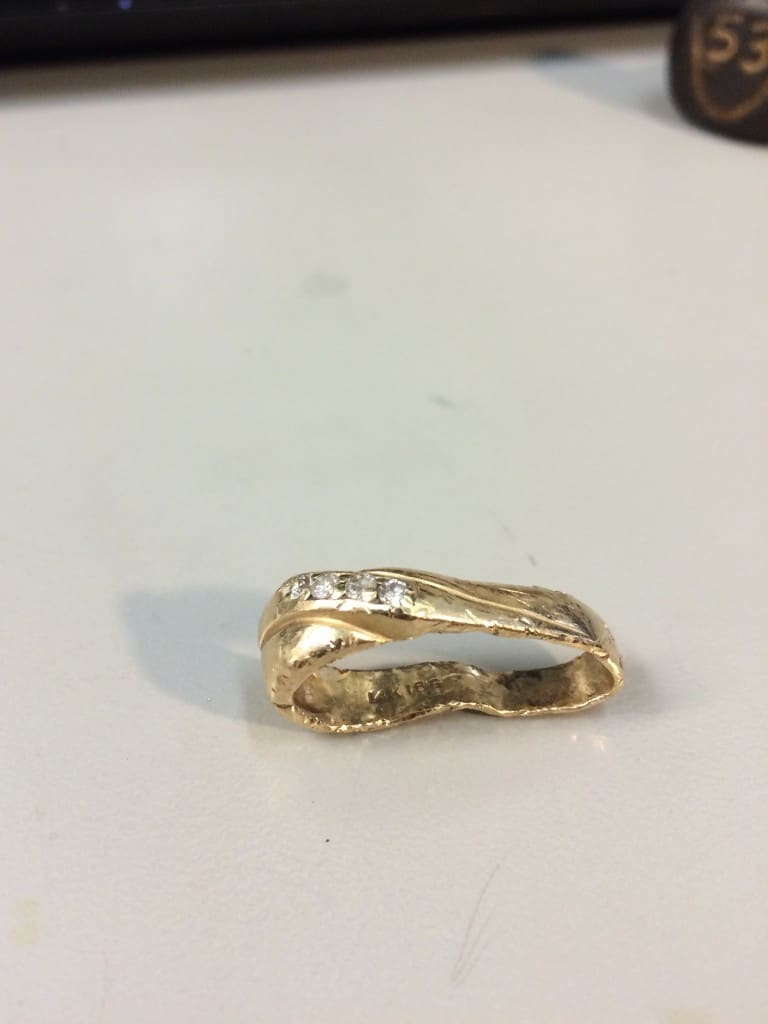 The jeweller told the owner of the ring, he would do his best.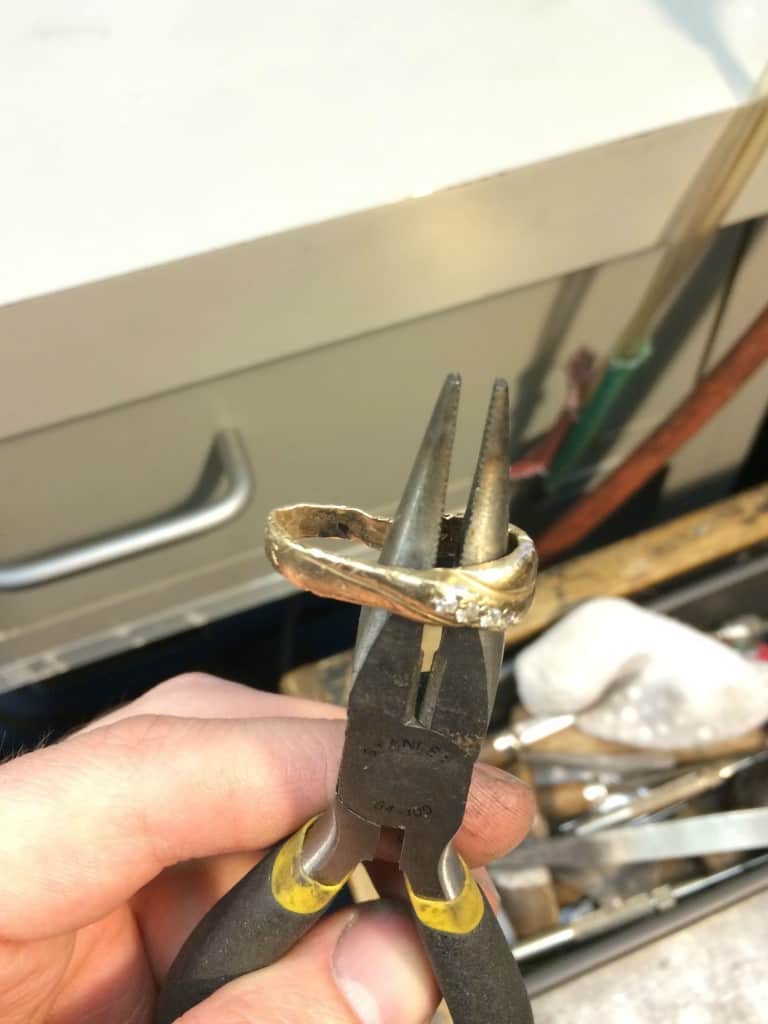 -
Advertisement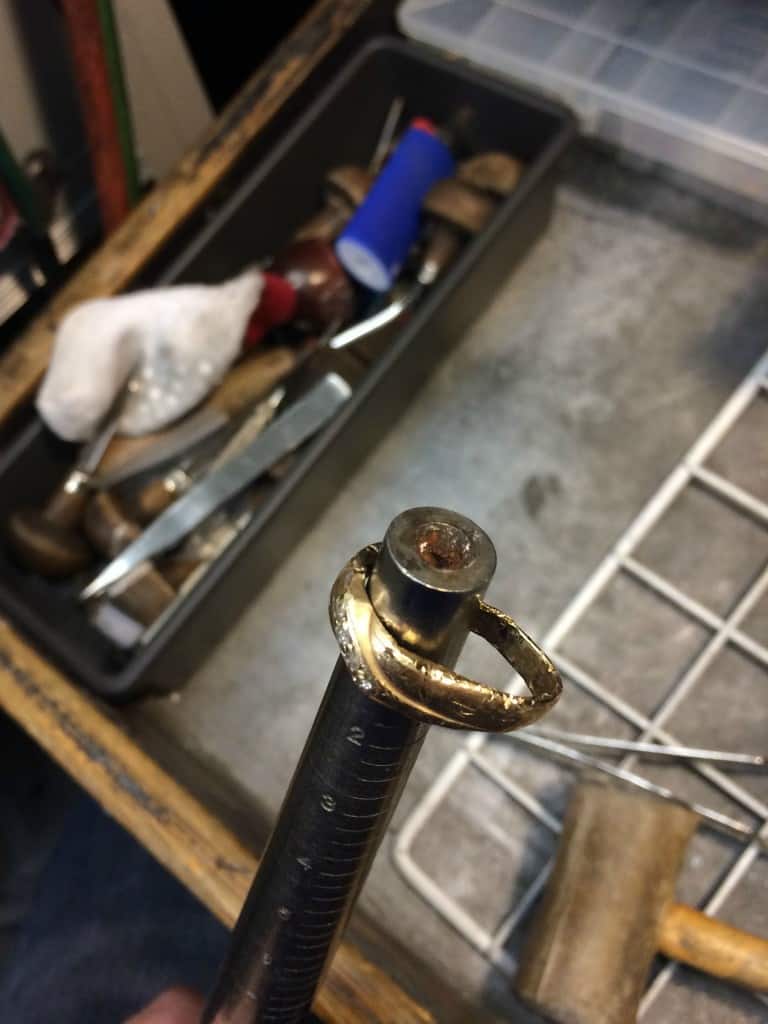 After forcing the ring onto a ring mandrel, he could get to work.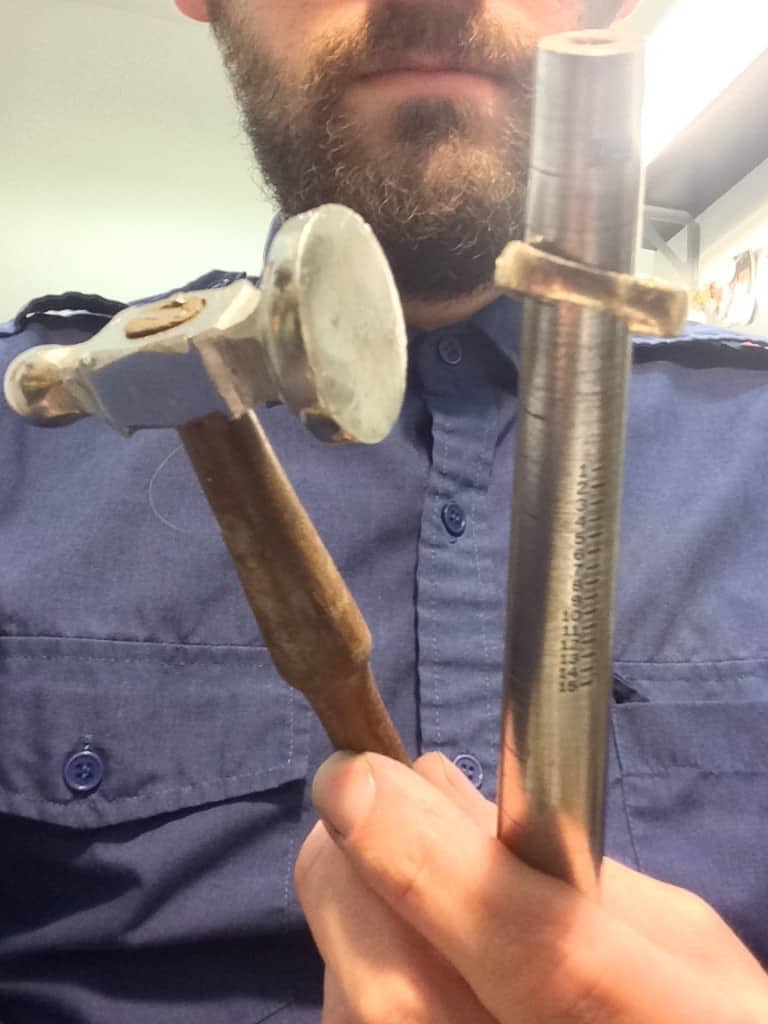 First job off, hammer it back into a circle shape.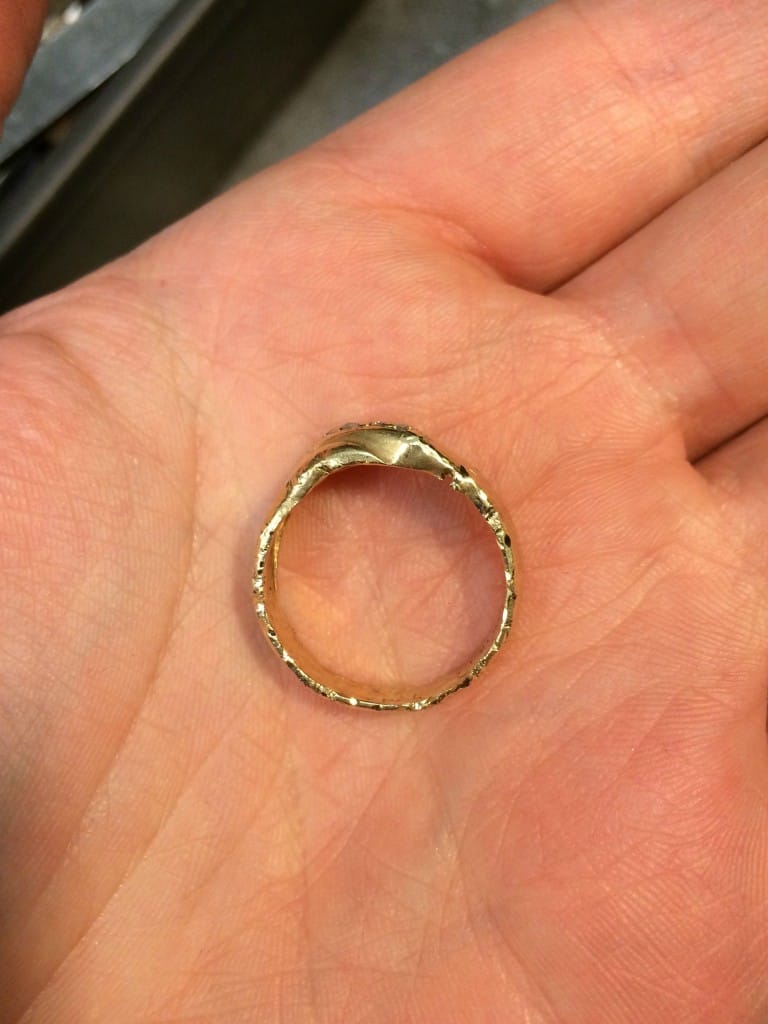 Next, file down all the rough edges.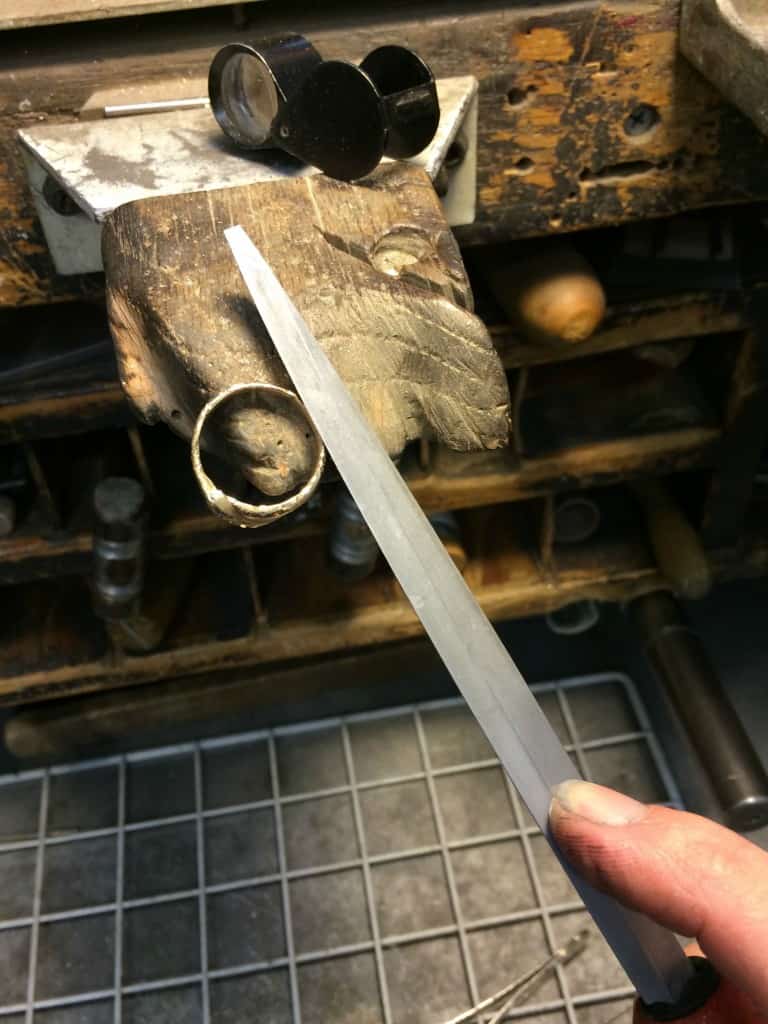 He had to be careful not to file off too much of the ring as it will reduce the weight.
Advertisement
He thin filled in the deeper gouges using molten 14kt gold.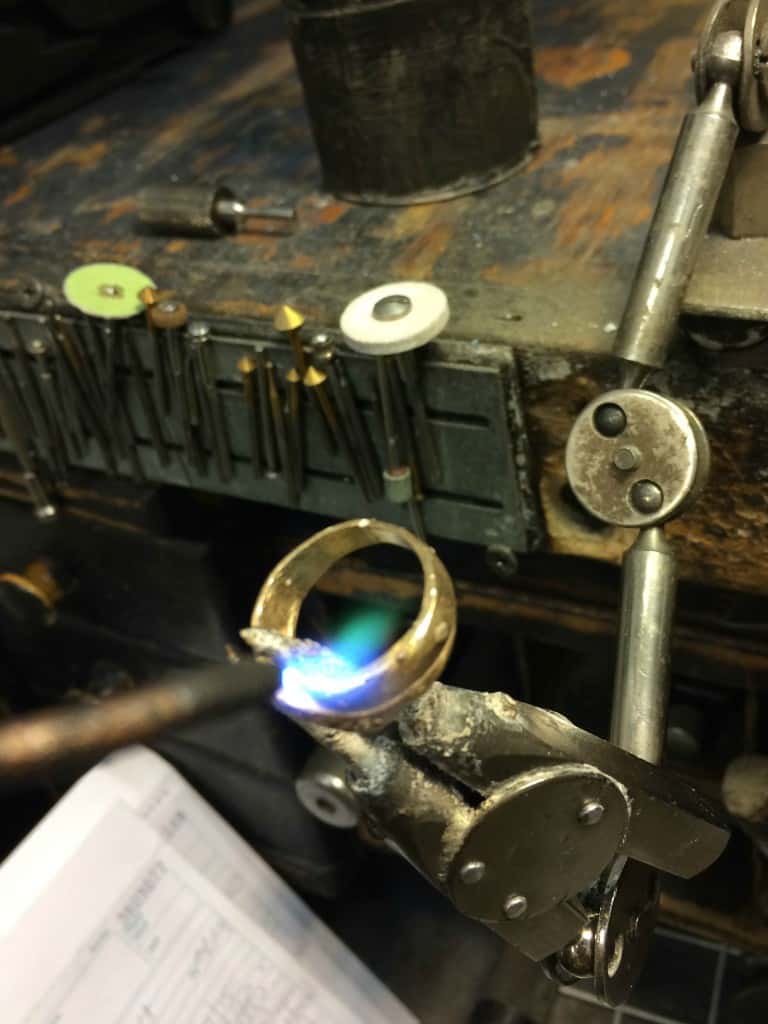 2 diamonds had been broken by the waste disposal.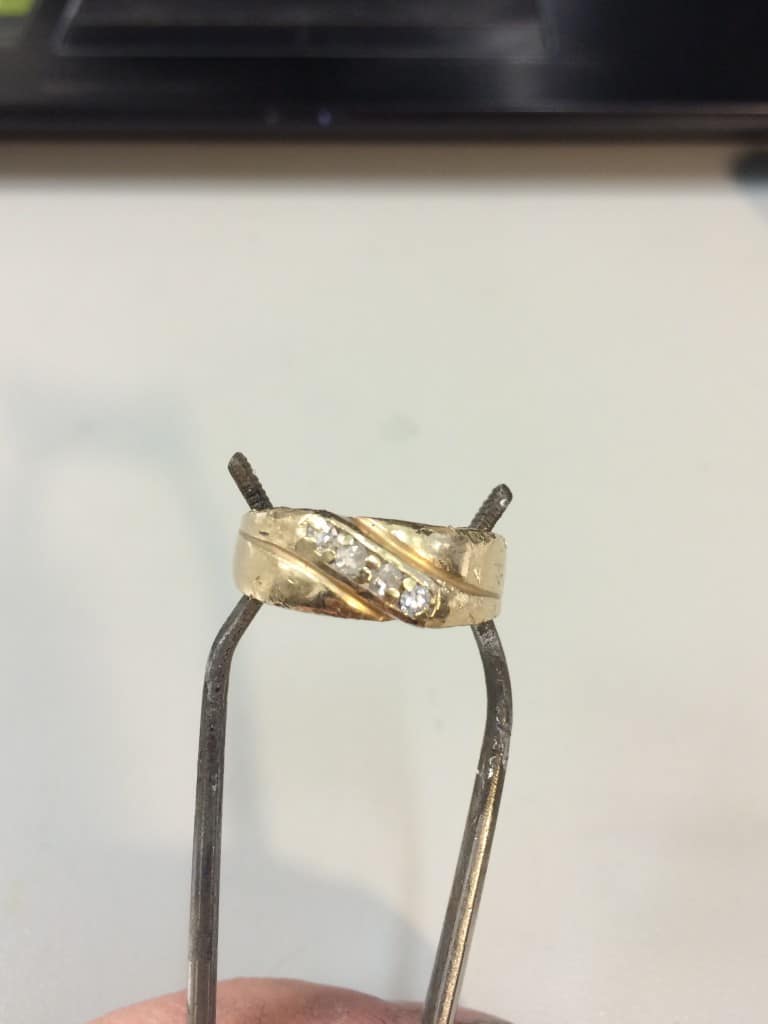 So he removed the broken stones.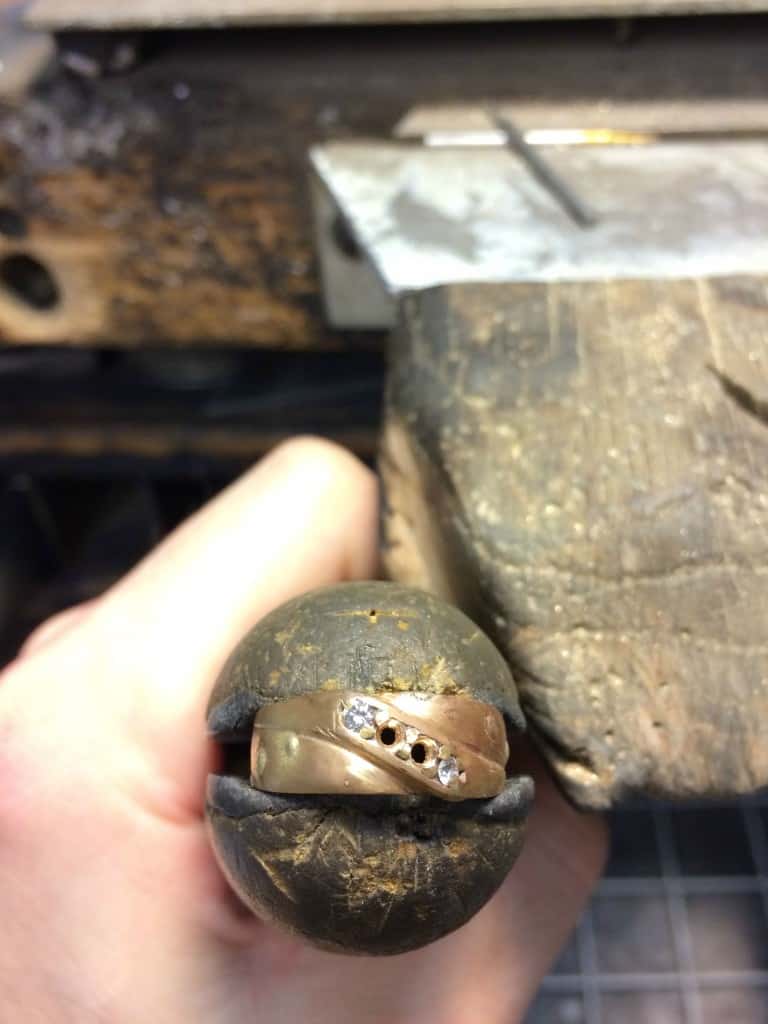 And replaced them with similar stones to the same quality.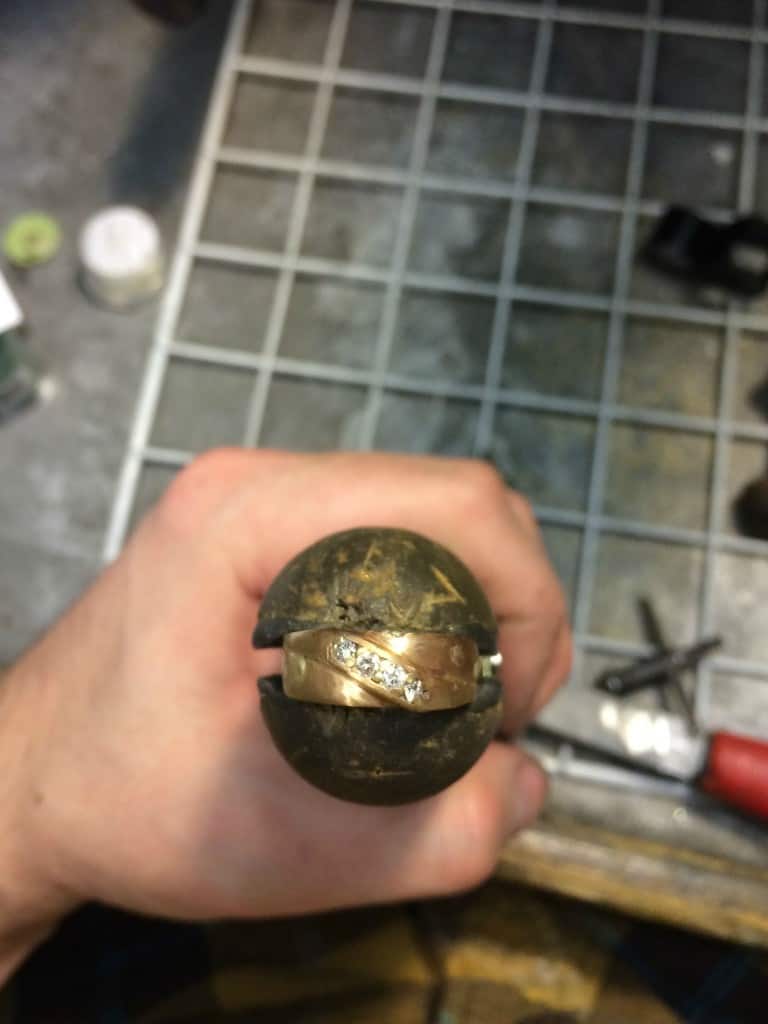 He then used polishing wheels to restore the finish and polish.
After all that hard work. the finished result is utterly stunning.
Advertisement
Well done Mr Jeweller. You did a fantastic job.
Source – Imgur