As women age, they may feel pressure to maintain a youthful appearance, but traditional beauty advice may not be applicable. This article offers age-defying beauty tips specifically tailored for women over 60. It covers skincare, makeup, and lifestyle choices, emphasizing the importance of hydration, sun protection, and a healthy diet. The author encourages readers to embrace their natural beauty and make choices that make them feel confident and radiant.
Avoid Using Powder As Much As Possible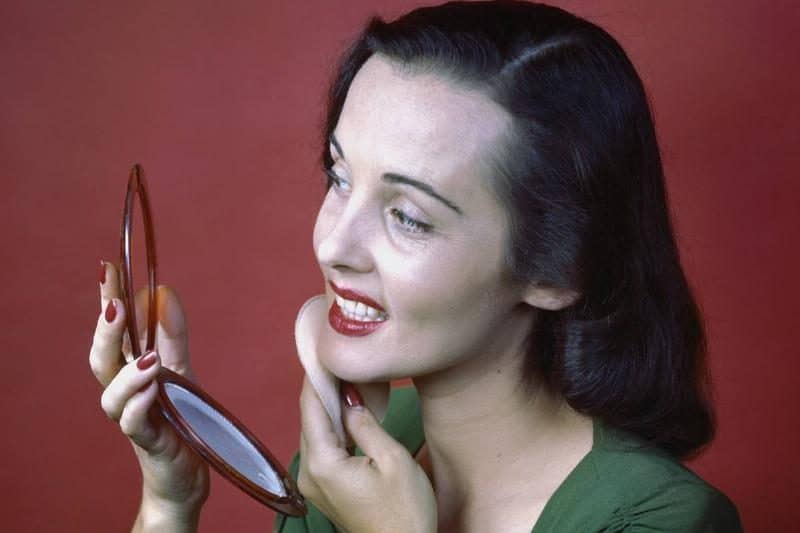 It may seem counterintuitive to avoid powder, especially if you have oily skin. However, the powder can settle into fine lines, making wrinkles more apparent. It can also make pores more visible and make your complexion appear duller. Moisturized skin looks more youthful, so a little shine can actually have a more glowy, natural appeal. If the shine is just too much, stick to just powdering the forehead, cheeks, and chin where oil tends to collect the most.
Fill In The Eyebrows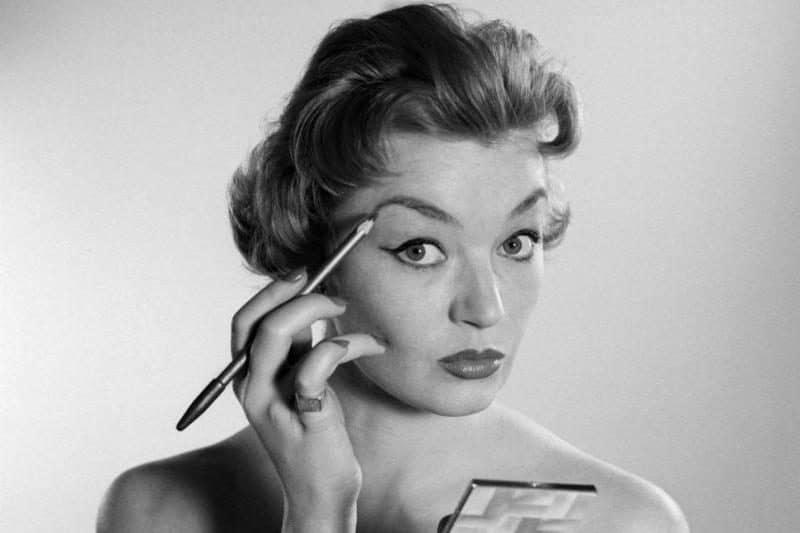 Thin eyebrows have come in and out of style, but it's best to lean toward thicker eyebrows in older age. That's because thick eyebrows help to shape the face and give a more youthful appearance. If your eyebrows will no longer grow back thick, you can fill them in with makeup or use a growth serum to help them fill back in. You can also try brow tinting to fill them in temporarily.
Make Thinning Hair Less Noticeable With A Short Haircut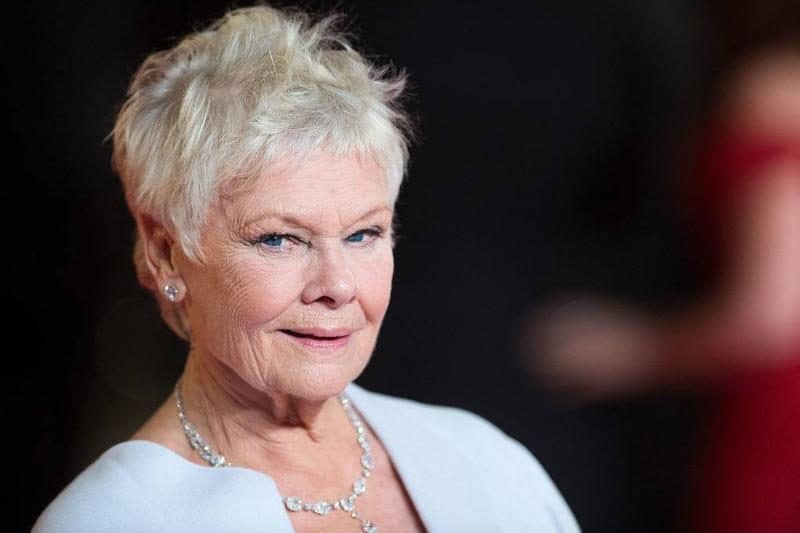 Hair can naturally become thinner as we age, making shorter haircuts a great idea for senior women. There are plenty of flattering styles to choose from that can keep the look youthful and classy.
Those who have very thin hair may enjoy a pixie cut since the choppy style can add volume to hair that would otherwise fall flat. Those who want a longer look may prefer a bob with some layers for extra volume.
Apply Concealer After Foundation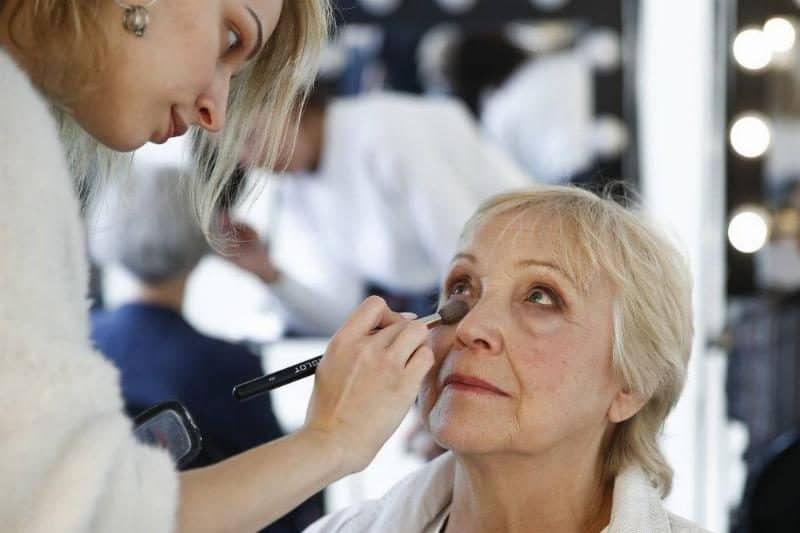 Putting on concealer after your foundation, BB cream, or CC cream can help make it look more natural. Be sure to add some eyelid primer underneath your eyes to smooth out fine lines.
Try to avoid concealers that are formulated to cover blemishes since these can be thicker and more obvious. Instead, opt for one made to lightly conceal dark circles under the eyes. Apply it like an upside-down triangle to draw attention to the apple of your cheek and away from under the eye.
Stick To Cream Blush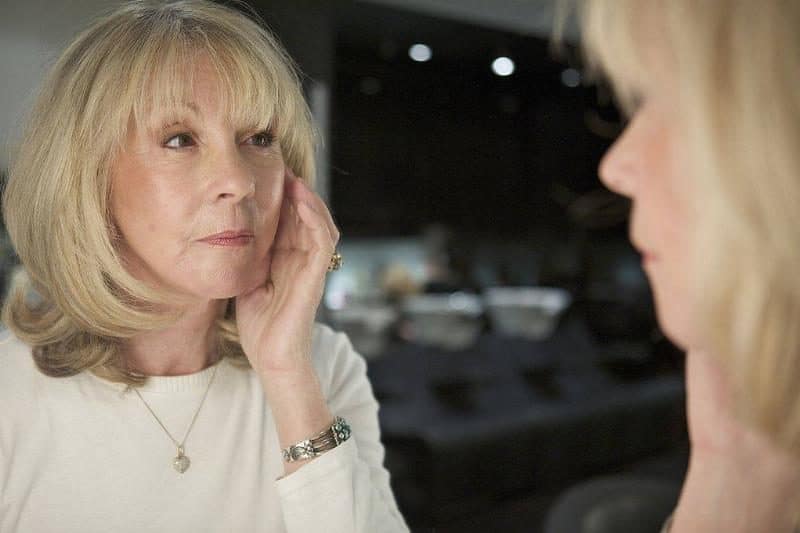 Powder blushes can settle into fine lines on the face, making any wrinkles more apparent. Since blush sits on the cheekbones, it can unfortunately cause the fine lines near the bottom of the eyes to really stand out.
Instead, opt for a cream blush that offers a more glowy look. Avoid overdoing it, as exaggerated makeup will only age you more! Dab a modest amount directly onto the cheekbones and blend it out so that the cheeks look naturally rosy and youthful.
Use Blue Mascara To Make The Eyes Look Whiter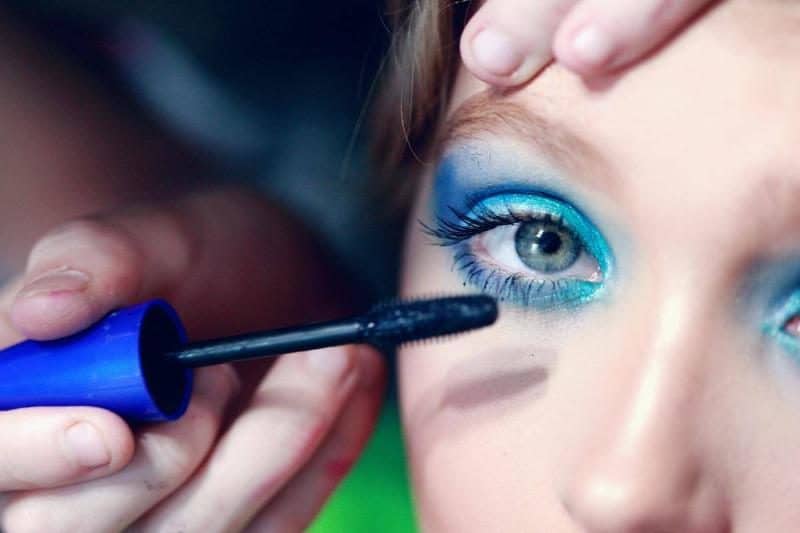 The whites of our eyes can sometimes appear duller due to dryness, irritation or lack of sleep. Unfortunately, for most people, the eyes will over time tend to start to appear less white and instead take on a yellowish colour. There are a few tricks to defy your age and get the brightness back.
One idea is to swap out your black mascara for a navy blue one. The blue tone will emphasize the whites of your eyes and give the illusion of them being 'brighter'. Another trick is to use a highlighter pen on the outer and inner corners of the eyes to make them pop a little more.
Pick The Right Kind Of Eyeshadow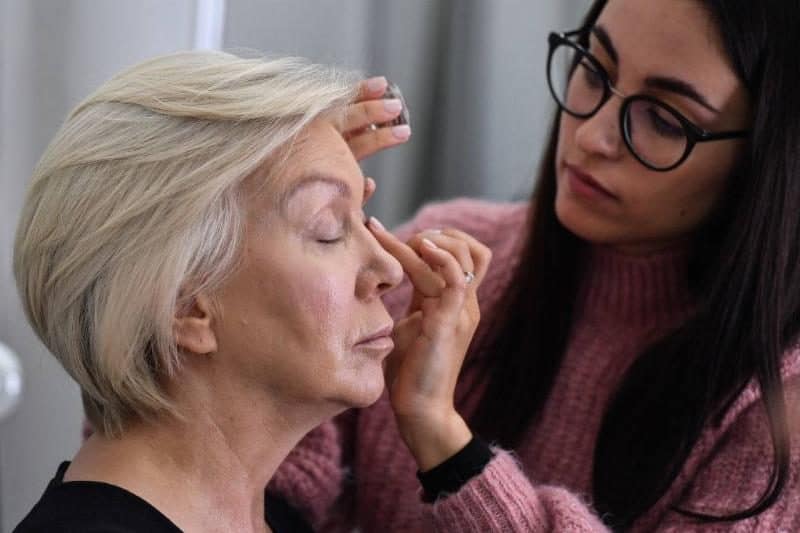 As we age, the skin around the eyes thins, becoming more translucent and susceptible to wrinkles. These inevitable changes make finding the right eyeshadow all the more important since the wrong kind can draw attention where it isn't wanted.
Avoid shimmery eyeshadows, as they can highlight wrinkles further. Be sure to start with a primer to create an even tone for the shadow to sit on. Cream eyeshadows are ideal since powder can settle into wrinkles.
Use A Primer To Even Out Lines And Pigment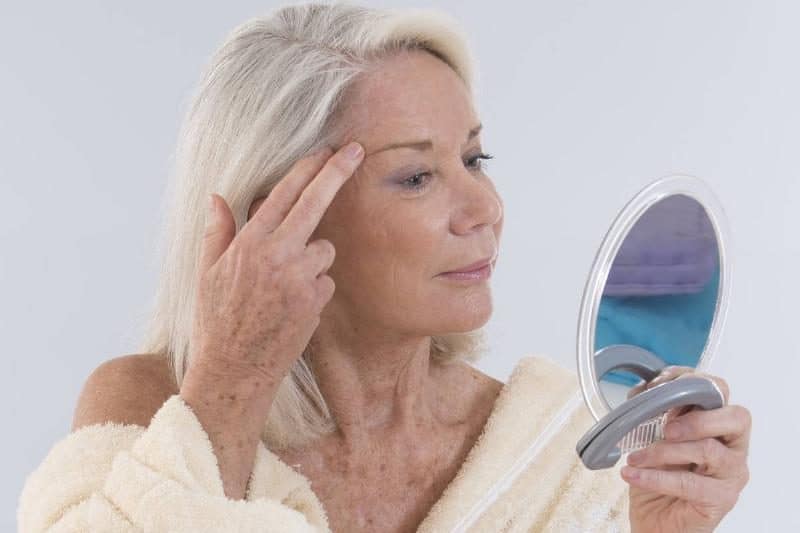 As skin ages, it can start to develop fine lines and uneven pigmentation. That's why using a primer is so important. It will help even out the skin so that makeup has a smoother foundation to rest on.
Plus, primer can keep makeup looking fresher longer by preventing it from rubbing off or soaking into the skin. Opt for a primer that suits your specific needs, such as one that moisturizes dry skin or minimizes the appearance of pores.
Avoid Exposing Grey Hair To The Sun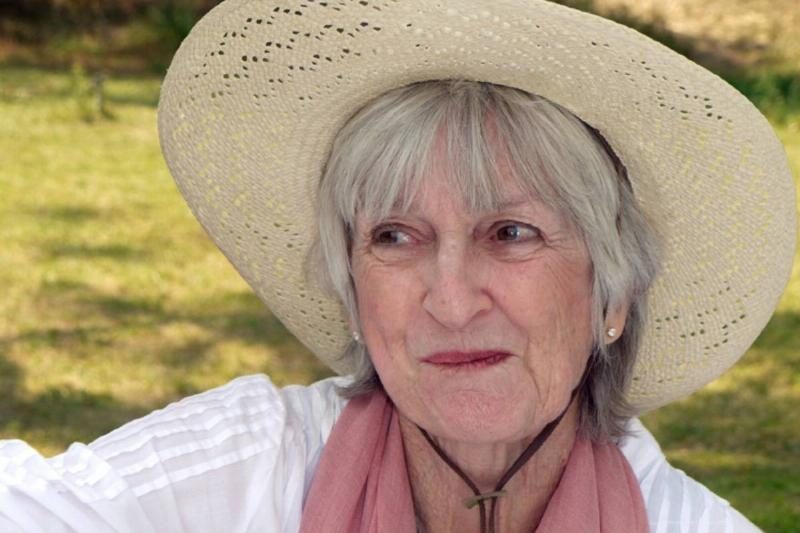 Just like the sun can alter dyed hair, it can also have an impact on the grey hair that comes with age. That's because your hair's natural pigment still exists in the strands; when the sun bleaches this pigment, it causes the hair to become more yellow.
Too much exposure to the sun can make the potentially lovely blue hue of silver hair appear brassy and dull. To keep your greys looking more vibrant, make sure to wear a hat on sunny days and make use of a heat protectant spray.
Use BB Creams To Prevent Skin Damage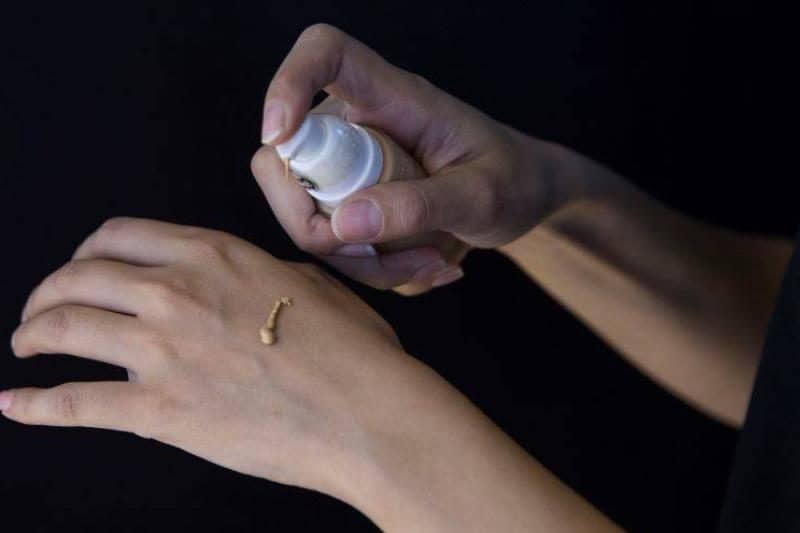 Blemish balm or BB creams are ideal for those who don't need much skin coverage but rather want something to prevent future damage. Blemish balm creams are very light, so they conceal some blemishes while offering a barely-there appearance.
BB creams are predominantly useful for hydrating skin and for keeping it firm. They contain both SPF, to protect skin from the sun, and concealer, to lightly even skin tone. Applying a BB cream every day can help to maintain the skin's natural radiance and slow down the effects of ageing.
Use CC Creams For Light Age Spot Coverage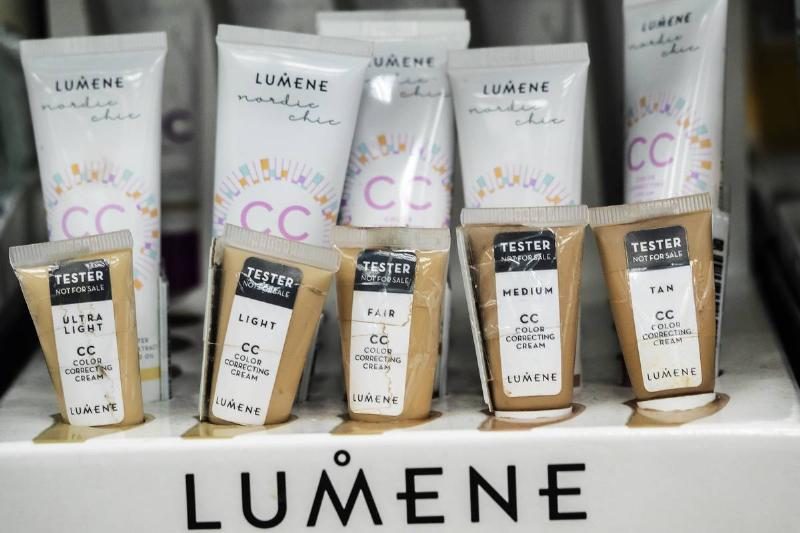 CC creams are the middle man between BB creams and foundation in terms of coverage. It can even out skin tone while hydrating the skin. These creams can be especially helpful for those with age spots.
They lightly cover the spots and give a more flawless appearance to the skin. At the same time, CC creams are light enough that the coverage won't be as apparent. The result is even skin that looks like there's hardly anything on.
Exfoliate For Brighter, Smoother Skin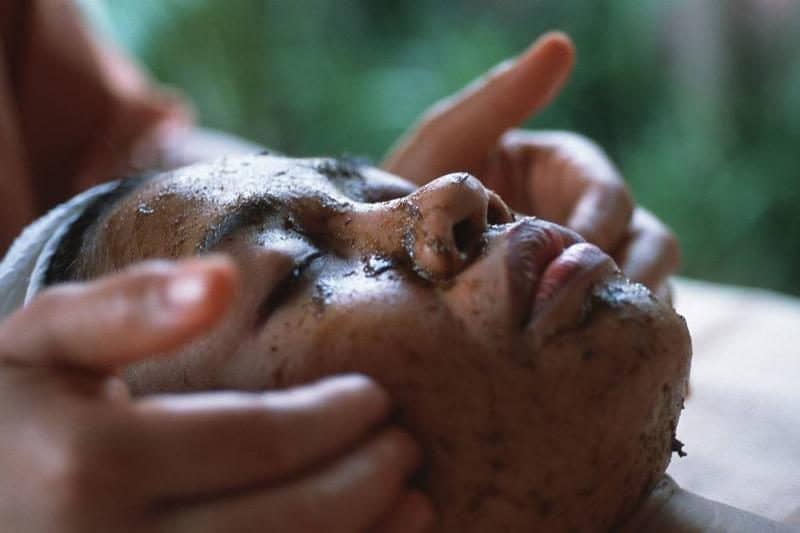 Over time, dead skin cells can start to build upon the face, resulting in clogged pores and rough skin. Dead skin cells can even make wrinkles and dark spots more pronounced by creating a rough skin texture.
Exfoliating twice a week helps to ensure that these skin cells don't build up. The result is more even, brighter skin that has less noticeable blemishes. Avoid over-exfoliating, as doing so can irritate the skin, and be sure to moisturize after.
Make Lips Appear Plumper With Neutral Lip Makeup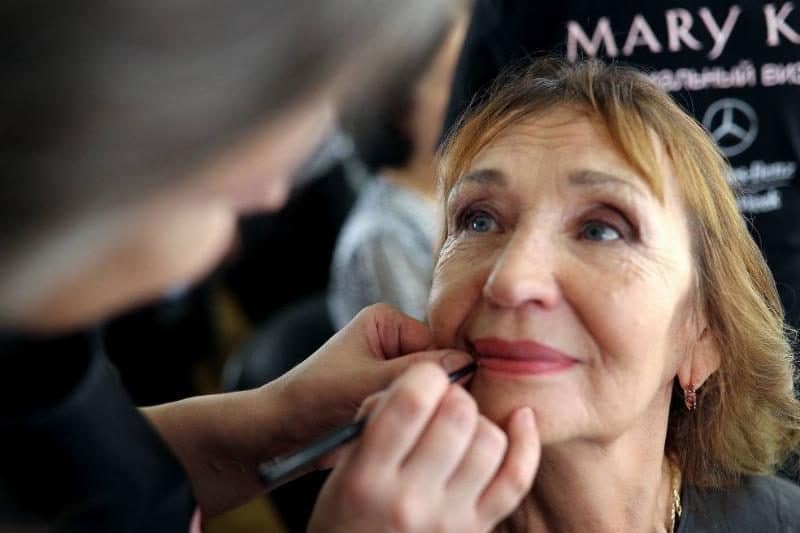 Though a may be tempting to go for a dramatic red lip, a more neutral tone may be the better way to go. Darker lipsticks and lip liners can end up making your lips look thinner.
In contrast, neutral lip liners, glosses, and lipsticks can make them appear plumper. A good rule of thumb is to only go a few shades darker than your natural lip color. Opt for lipsticks that have a cream finish to smooth over fine lines.
Moisturize The Skin Before Applying Foundation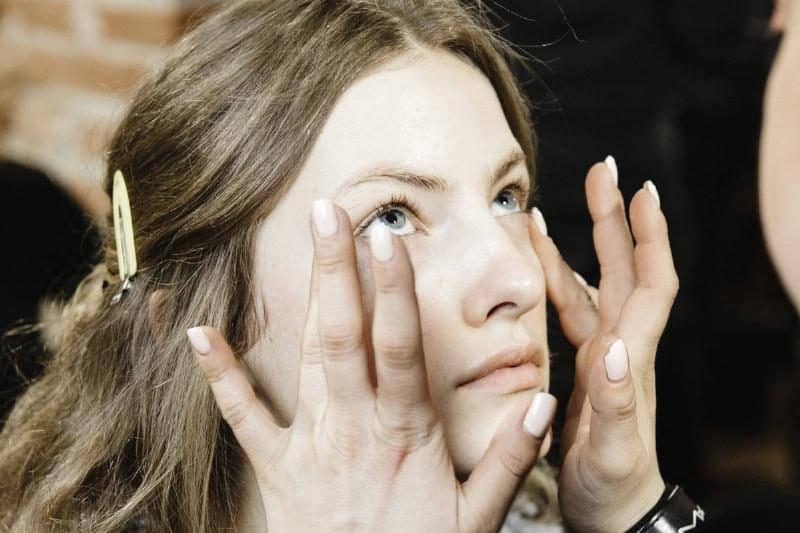 When it comes to foundation, less is generally more. This rule of thumb is especially important for aging skin because the heavier the coverage, the more it can dry out the skin. That's why it's so important to moisturize skin before applying foundation.
The moisturizer will help prevent the foundation from drying up and caking. Plus, it can help prevent future wrinkles. You can also opt for a foundation that has a moisturizing formula and creates a dewier look.
Take Care Of Gray Hair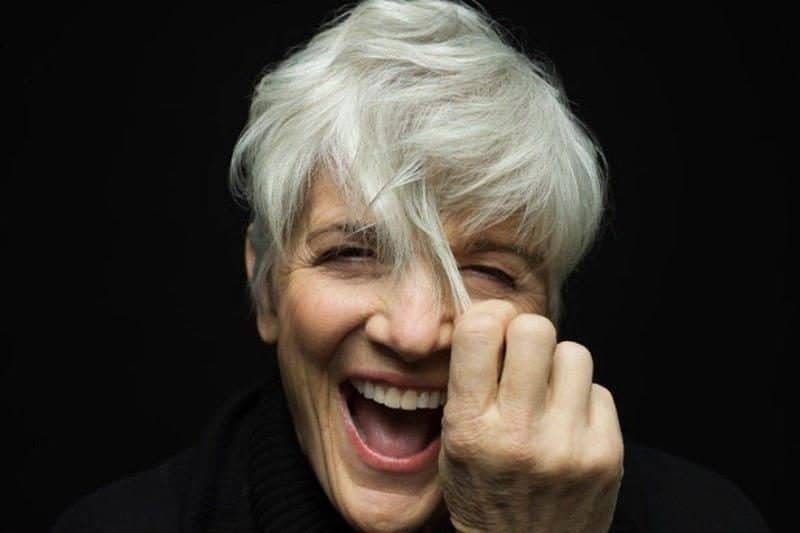 It may seem like hair that's gone gray is simple to upkeep, but that isn't always the case. Gray or white hair can require a different set of products to keep it healthy.
Swap out your shampoo and conditioner for one that's specially formulated for gray hair. This can help keep the color looking shiny and healthy rather than dull and patchy. It may be worth trying out some hair masks and oils that are also helpful for gray hair specifically.
Use A Toner To Remove Lingering Impurities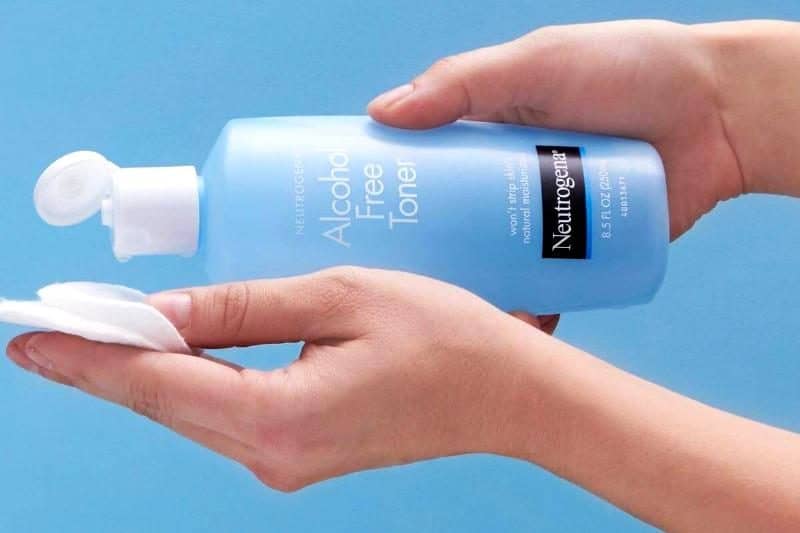 Even after you've removed your makeup and washed your face, there may be some impurities left behind. This is what makes toners so useful. They remove any last bits of dirt or makeup while revitalizing the skin.
Toners can also help shrink the appearance of pores, moisturize the skin, and protect it. Different toners are formulated to help with different things such as hydrating or detoxifying the skin. Opt for one that meets your unique needs.
Avoid Shimmery Bronzers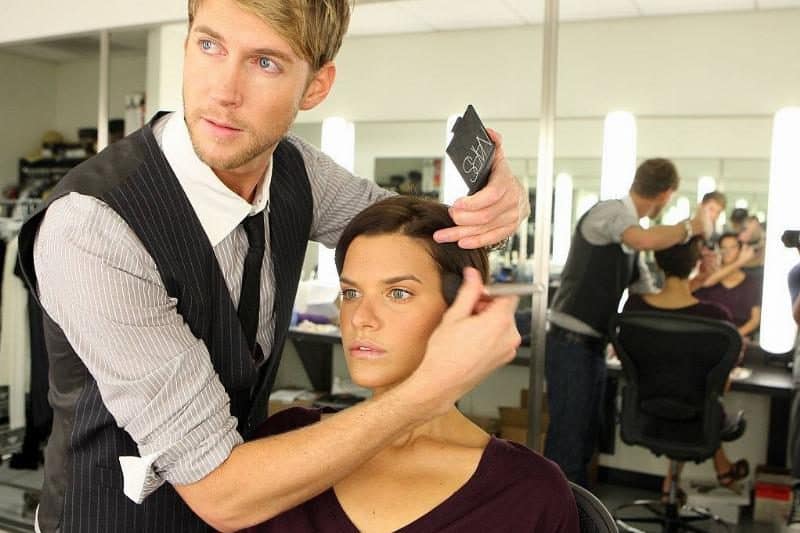 Bronzers can be a solid way to achieve a younger look since they add color to the face. However, they can quickly slip into the realm of being too youthful if they have glitter in them.
While a shimmery bronzer may look nice in a nightclub, it can come off tacky on mature women. Opt for a bronzer that is free of sparkles and relies on a dewier look to get that subtle shine.
Use Semi-Permanent Hair Dye To Transition Into Gray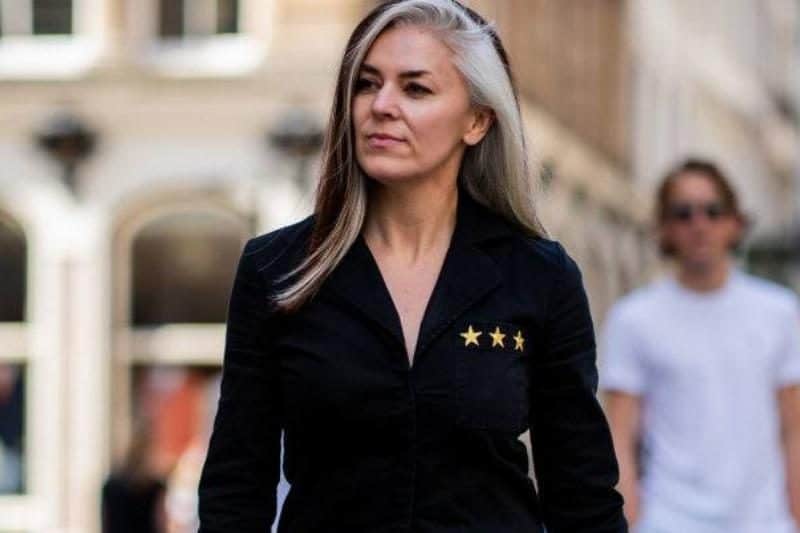 The more gray hairs start to come in, the more upkeep dyed hair requires. Instead of breaking the budget on salon visits, it may be time to embrace the grays.
To make the transition as smooth as possible, switch to semi-permanent dye and go a shade lighter each time it wears away. You can also add some highlights to help mask incoming grays. The lighter the hair, the less noticeable the grays until they become your new normal.
Opt For A Waterproof Mascara With A Shorter Brush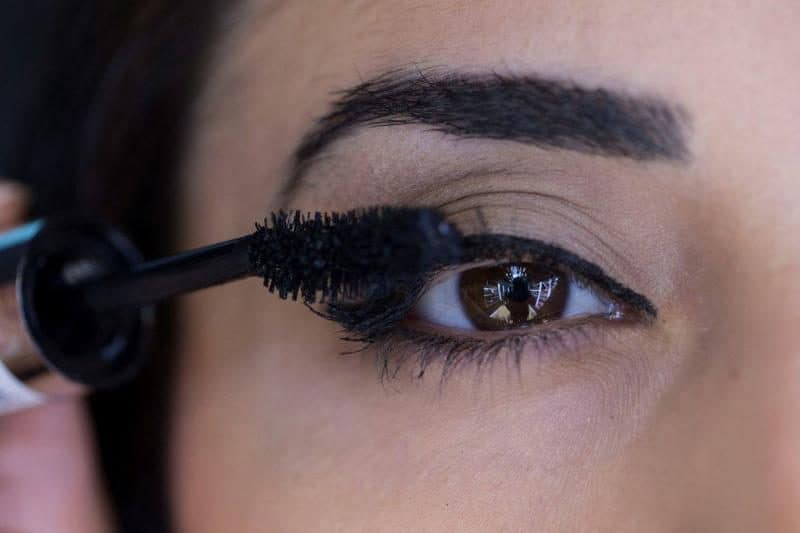 While mascara itself looks fantastic at any age, getting older can alter the logistics of applying mascara. For instance, heavier eyelids can make it easier the smudge, so a waterproof mascara is ideal.
Likewise, keeping a steady hand tends to get more challenging with age, so a shorter mascara brush may be easier to operate. Eyelashes can become thin over time, so getting a mascara with a thickening formula may be beneficial as well.
Cover Your Roots With A Root Mascara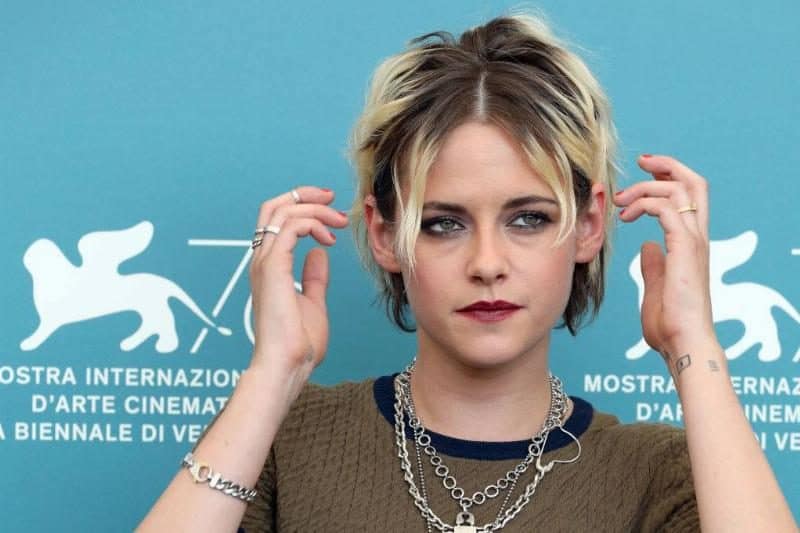 If you're trying to transition into gray hair, you may notice dark roots growing in as your hair becomes grayer over time. Alternatively, unwanted grays may come in if you're dying your hair a color.
Either way, a demarcation line can appear and make it obvious that you're in need of a salon visit. To help bridge the gap between visits, use a root mascara, spray or powder to cover up those incoming roots.
Pick The Perfect Blush Shade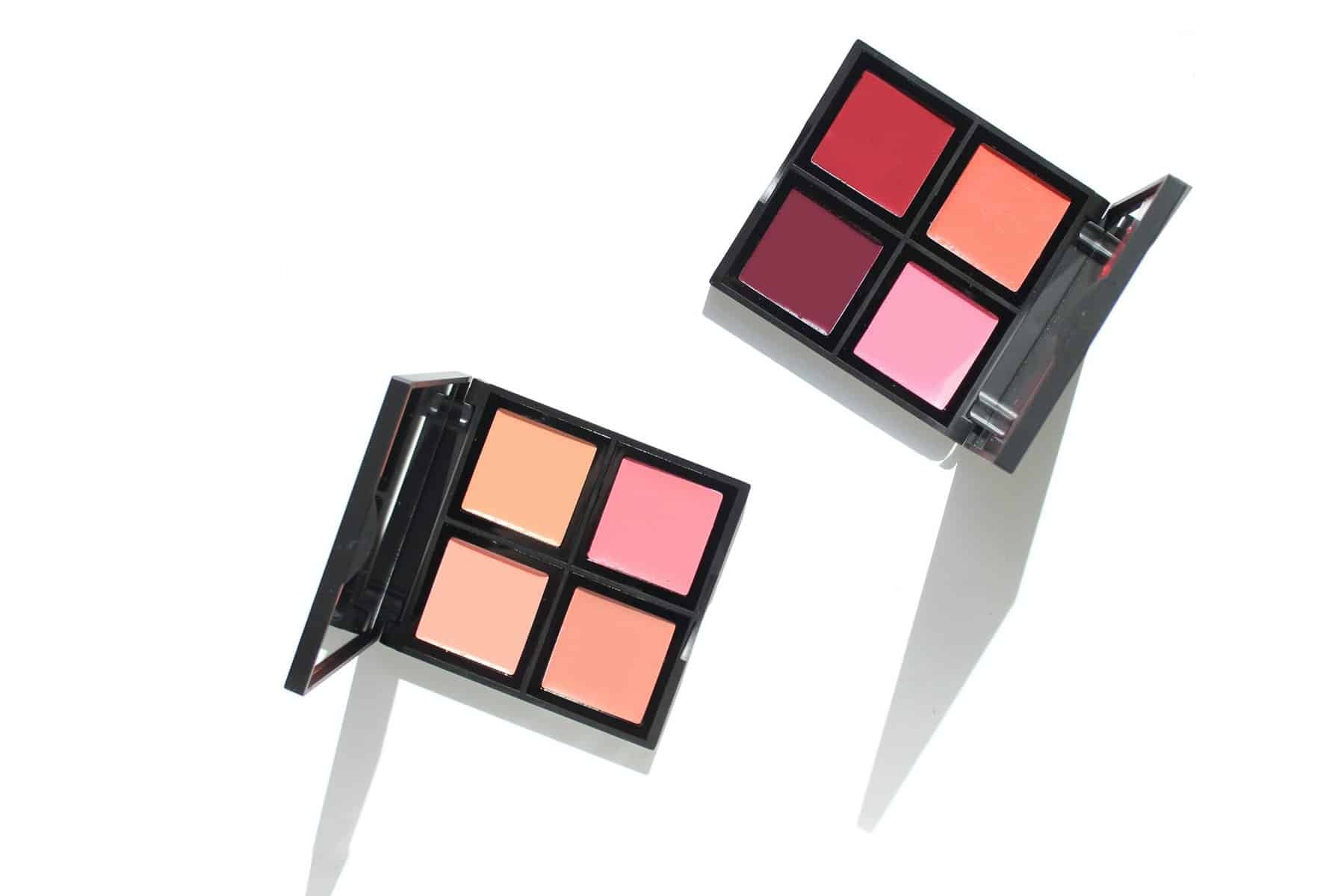 Blush can easily look too pronounced and artificial, which is why it's crucial to pick the perfect shade for you. For a more subtle look on older skin, try picking a delicate, muted shade of rosy pink.
For those whose skin has gone paler in the prime of life, it's worth experimenting with the most complimentary blush shades – soft pinks, peaches and romantic light corals.
Place Blush Perfectly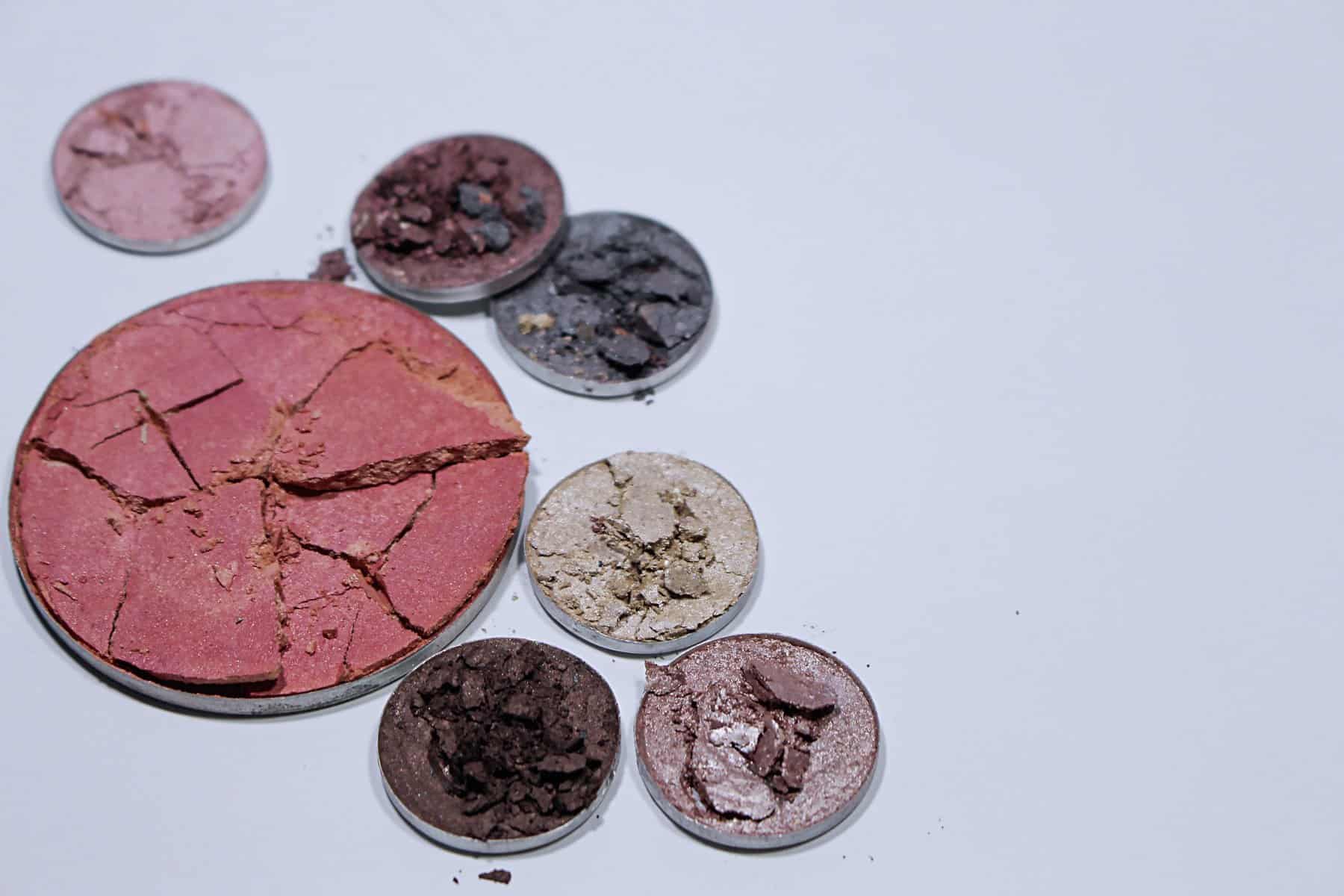 A bright grin is a sure-fire way to position blush on the apples of your cheeks. But have you considered changing up this age-old location? Makeup experts recommend gravitating upwards and inwards.
By placing your blush at the very top of your cheekbones and then blending towards the centre of the face, you lift the look and draw the eye upwards, towards your own radiant eyes.
Make Bronzer Work For You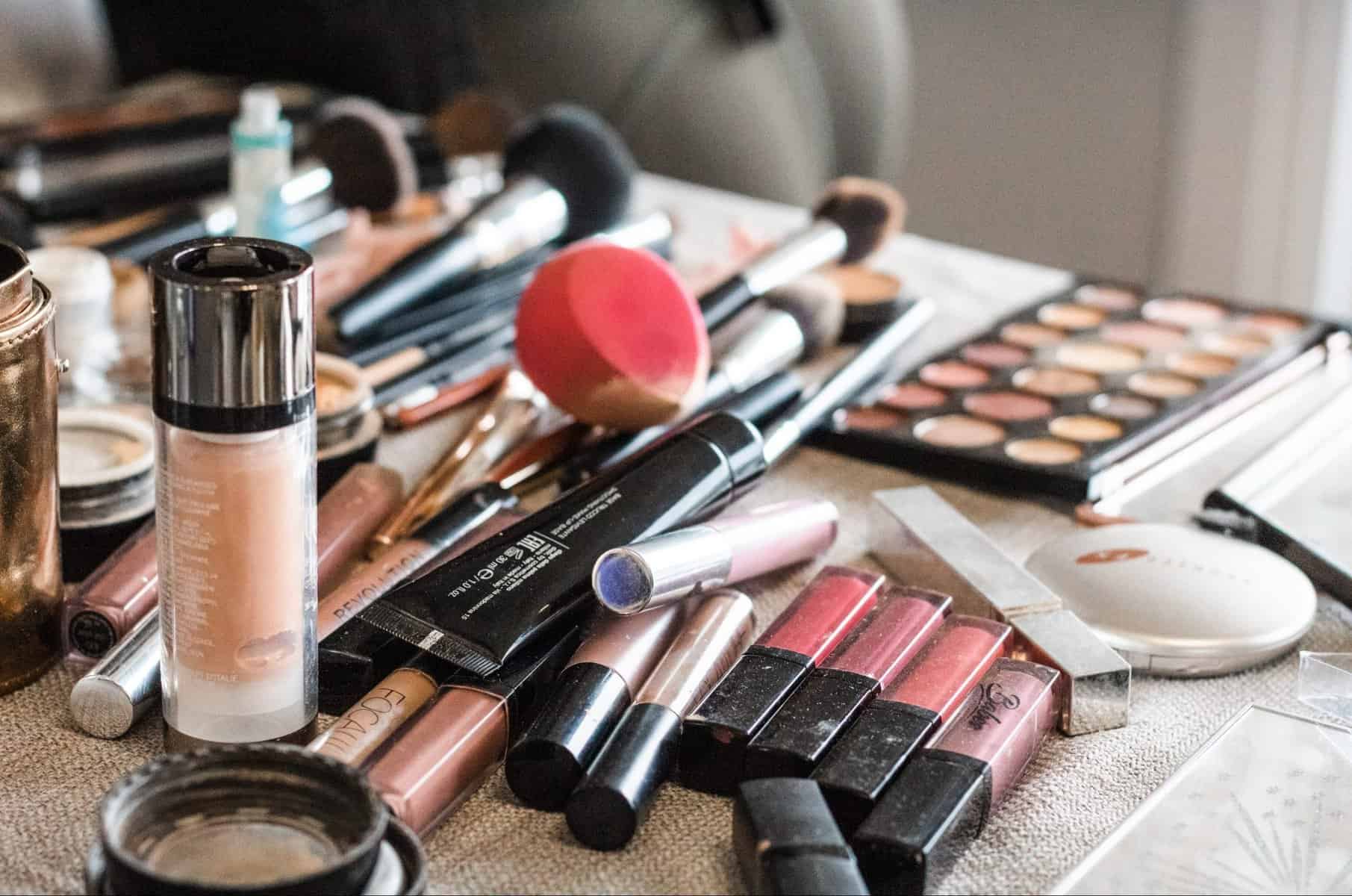 To apply bronzer in a natural way, consider: how much time do you spend in the sun, and which parts of your skin does the sun hit? This line of thinking will help you to get an even and realistic post-holiday glow.
It's easy to miss a spot. Consider which angles of sun catch your chin, neck and shoulder blades. Beyond that, it's about putting in the elbow-grease in blending – nothing ruins the effect like obvious streaks.
Use Two Bronzer Brushes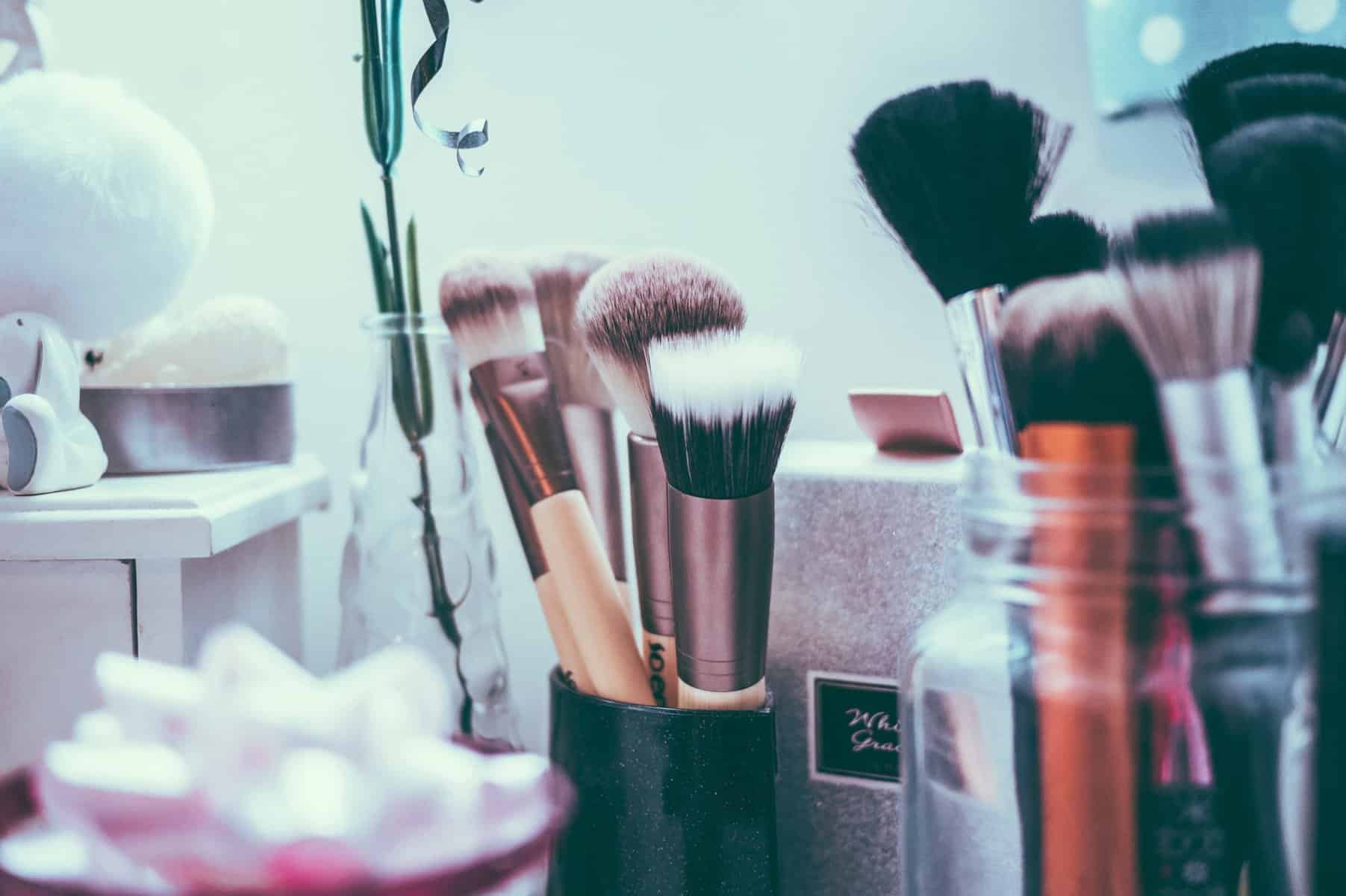 Bronzer has a totally different function to blush – it adds warmth, while blush adds liveliness. As a result, you need different blushes for your bronzer and your blush.
Compared to a blush brush (which calls for more precise placement), your bronzer brushes should be larger for blending. Use an extra-large, soft brush to apply bronzer under the cheekbones, and a stiff, half-drawn retractable brush to apply it along the jawline.
Remove Manicures With Care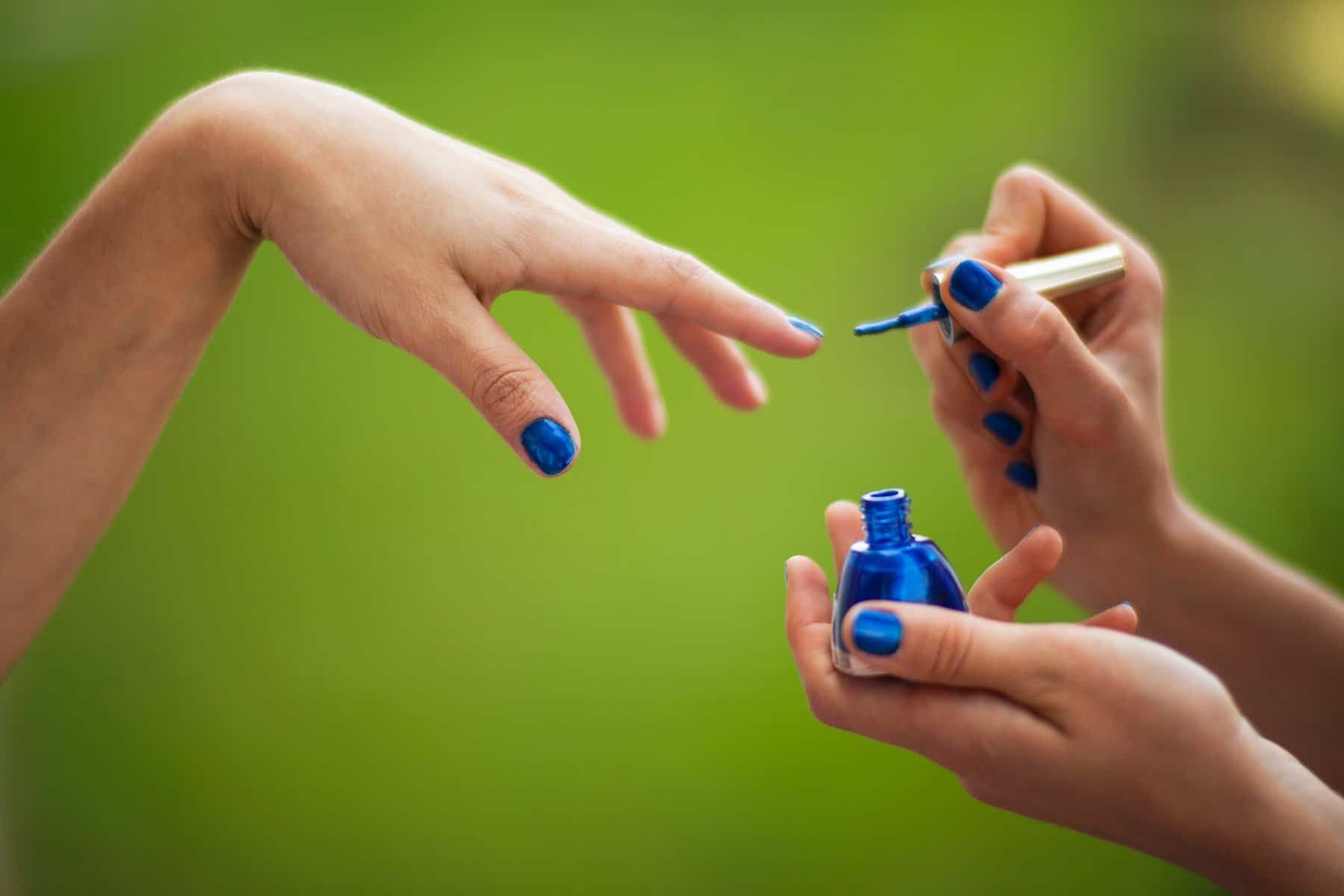 The hands are a famous indicator of age – and this is true of the nails also. Dehydration, damage and discoloration can all age the appearance of your nails.
You can protect your nails by removing nail polish with a non-acetone substance (acetone can cause your nails to flake and weaken). It's also worth keeping an eye on your nails as an indicator of overall health – sudden changes can be an early warning sign of anaemia and kidney disease.
Let Your Manicure Shade Shine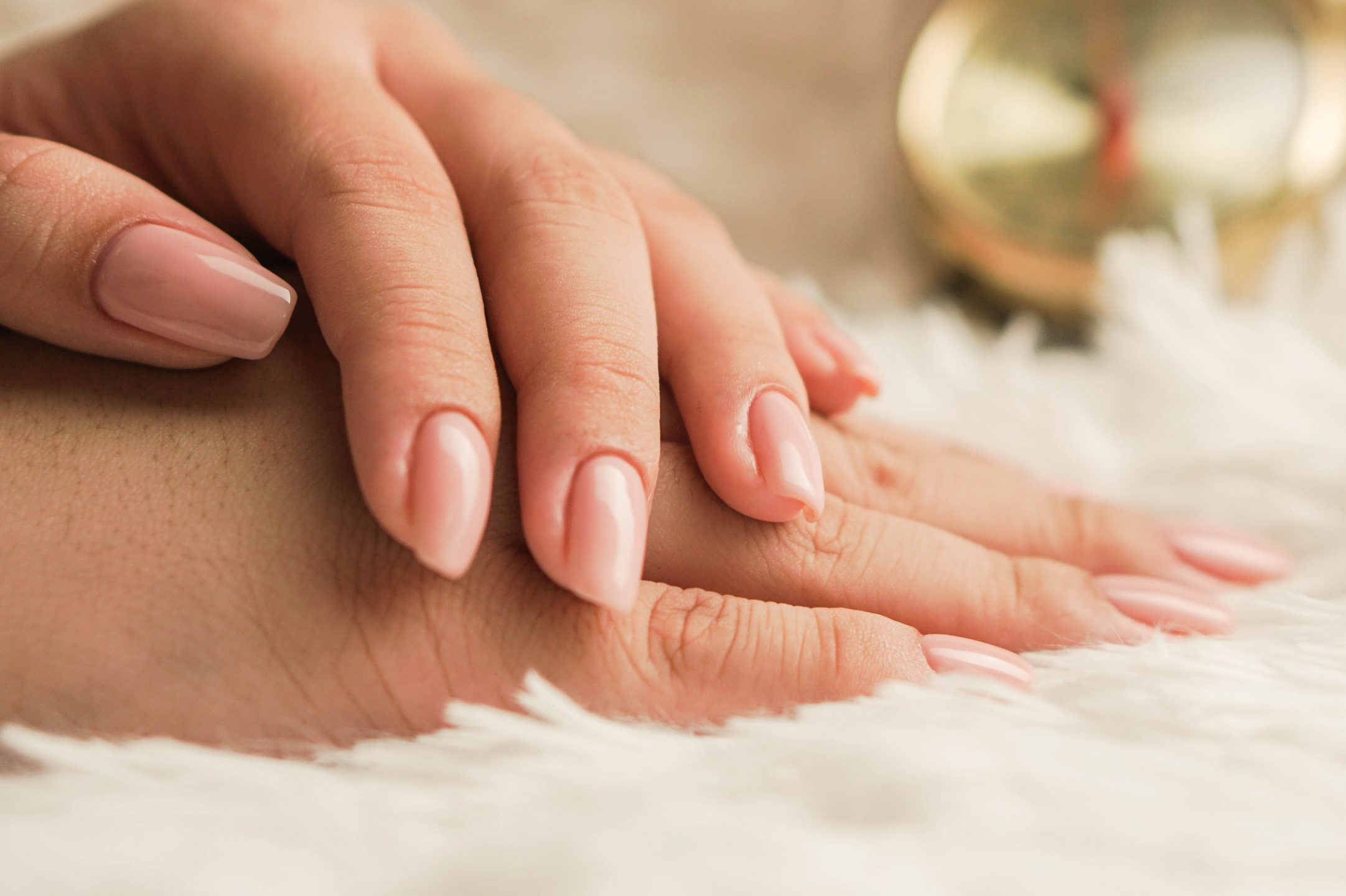 Nails can be a powerful way to show off your individuality, as well as drawing attention away from the more aged appearance of hands. For the bloggers at OrlyBeauty.com, this means picking colours that pop.
They recommend that, when it comes to nails, it's best to choose a bright, eye-catching shade within your flattering colour palette. Reds, corals and greens can all help to draw attention away from wrinkles and discoloration in the skin.
Choose The Ideal Foundation Shade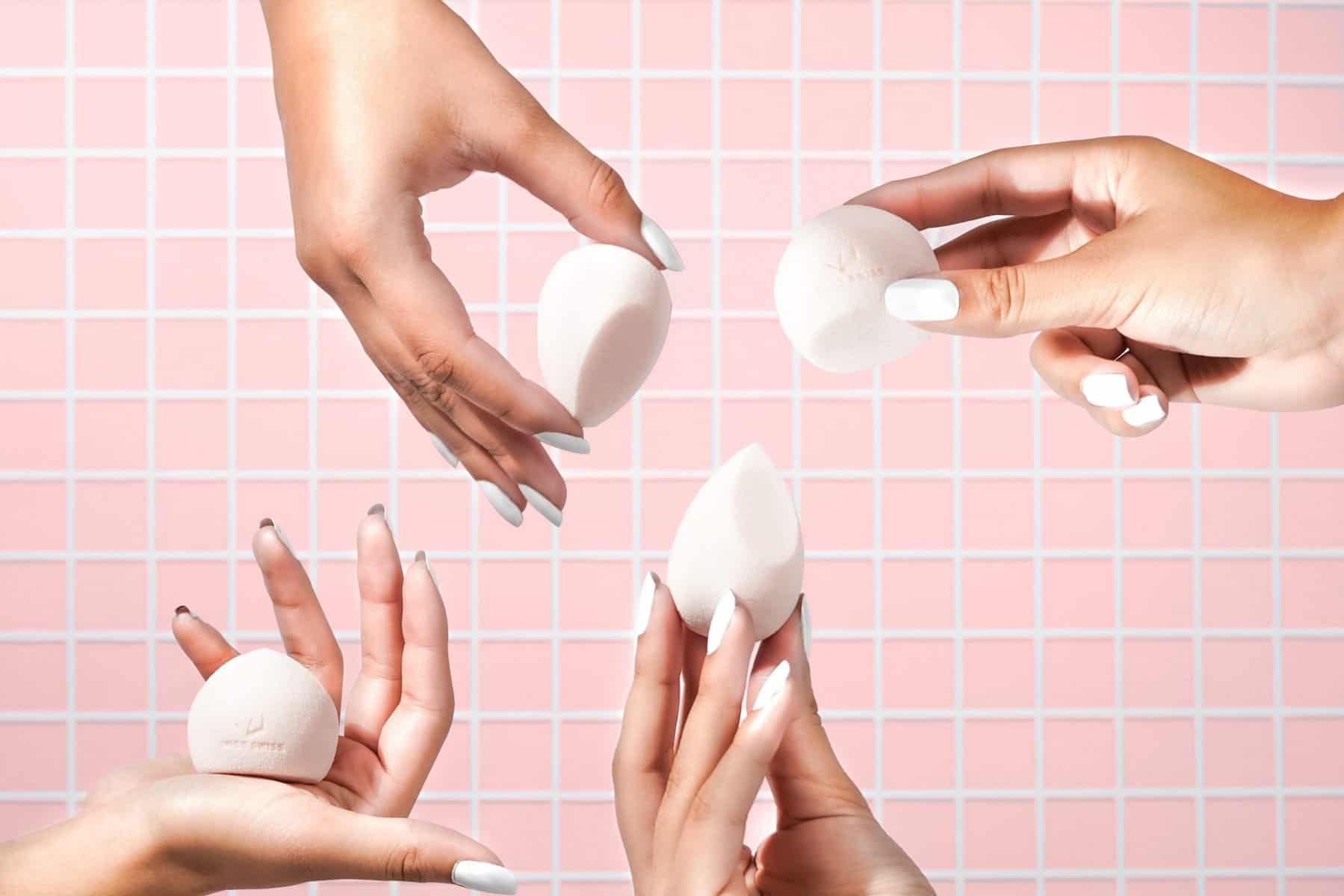 The perfect foundation should glide onto the skin. The intention isn't necessarily to conceal wrinkles – it's to even out the skin and give it a freshening boost. But none of this is possible without careful selection.
Your foundation shouldn't crease or flake, and it should be a beautiful match to your skin tone. It's also worth having a few different shades if your skin shows slight changes in colour between different seasons.
Take Your Time In Stores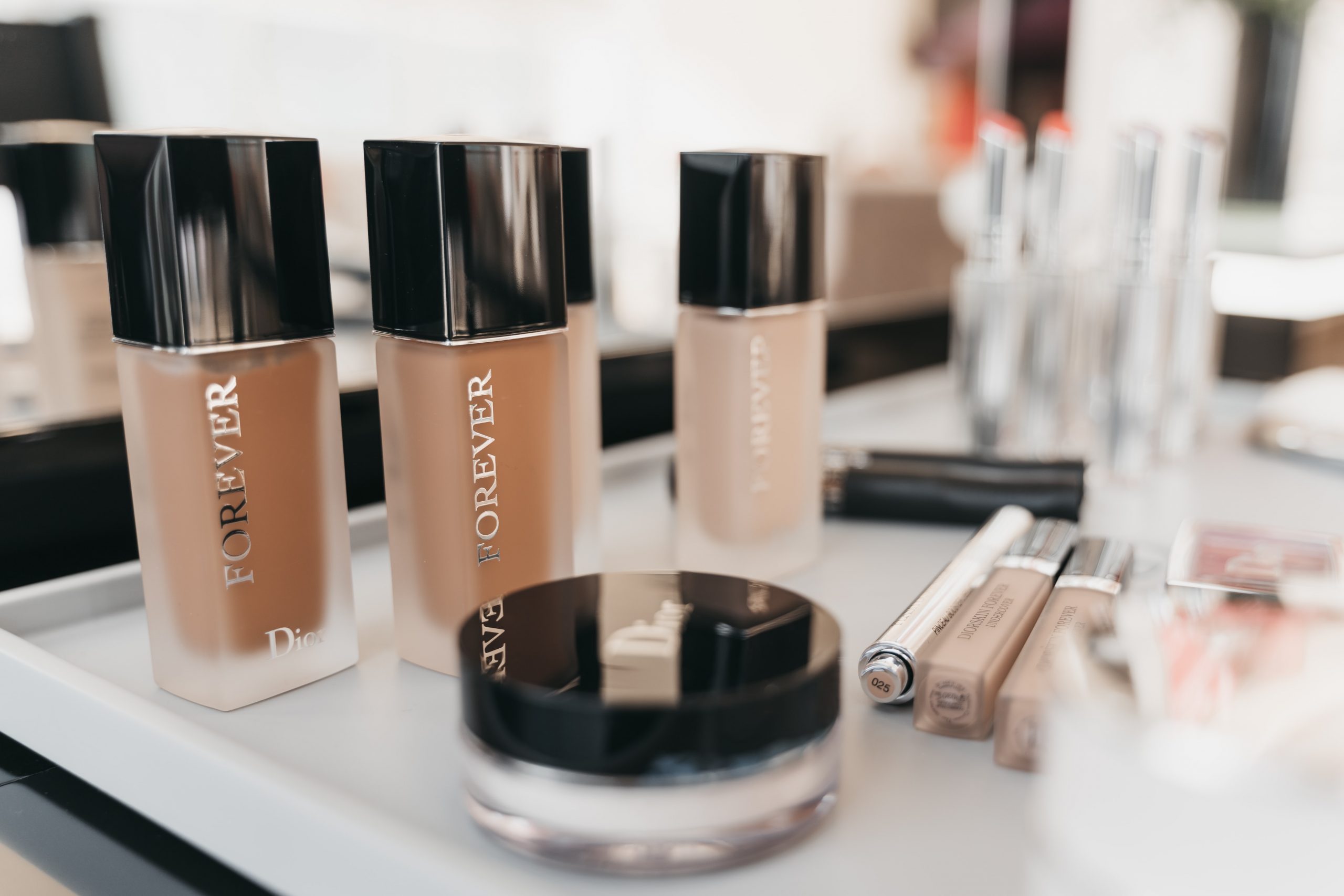 Makeup can cost a fortune, and if you're determined to find the best products for you, it takes time as well as money. Give yourself plenty of time to browse the shelves and make use of the expertise of store consultants.
Don't be afraid to get stuck into samples. It's best to arrive at the store makeup-free, and after swatching samples, head back into the sunlight to get a proper look at the shade and tint of the product on your own skin.
Don't Forget SPF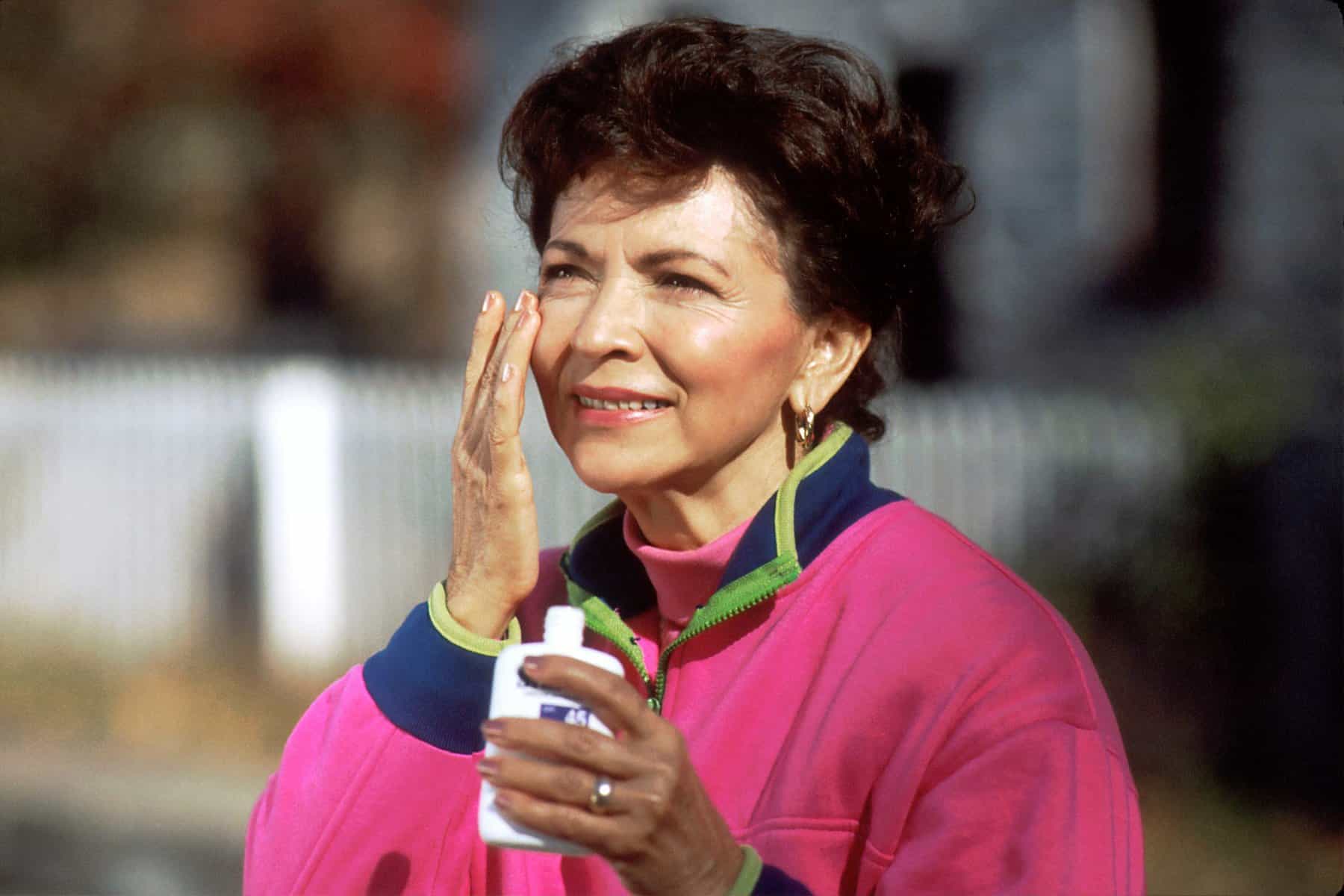 Using a strong SPF sunscreen can protect anyone of any age and ethnicity from the risk of skin cancer. While sunscreen is often marketed to families and young folk, it's as important as ever for older adults to protect themselves.
In fact, most skin cancer cases are detected in people over 65 years old. "Each year in the United States, more than 5 million people are treated for skin cancer at a cost of about $8.1 billion," the CDC has warned.
The Purple Problem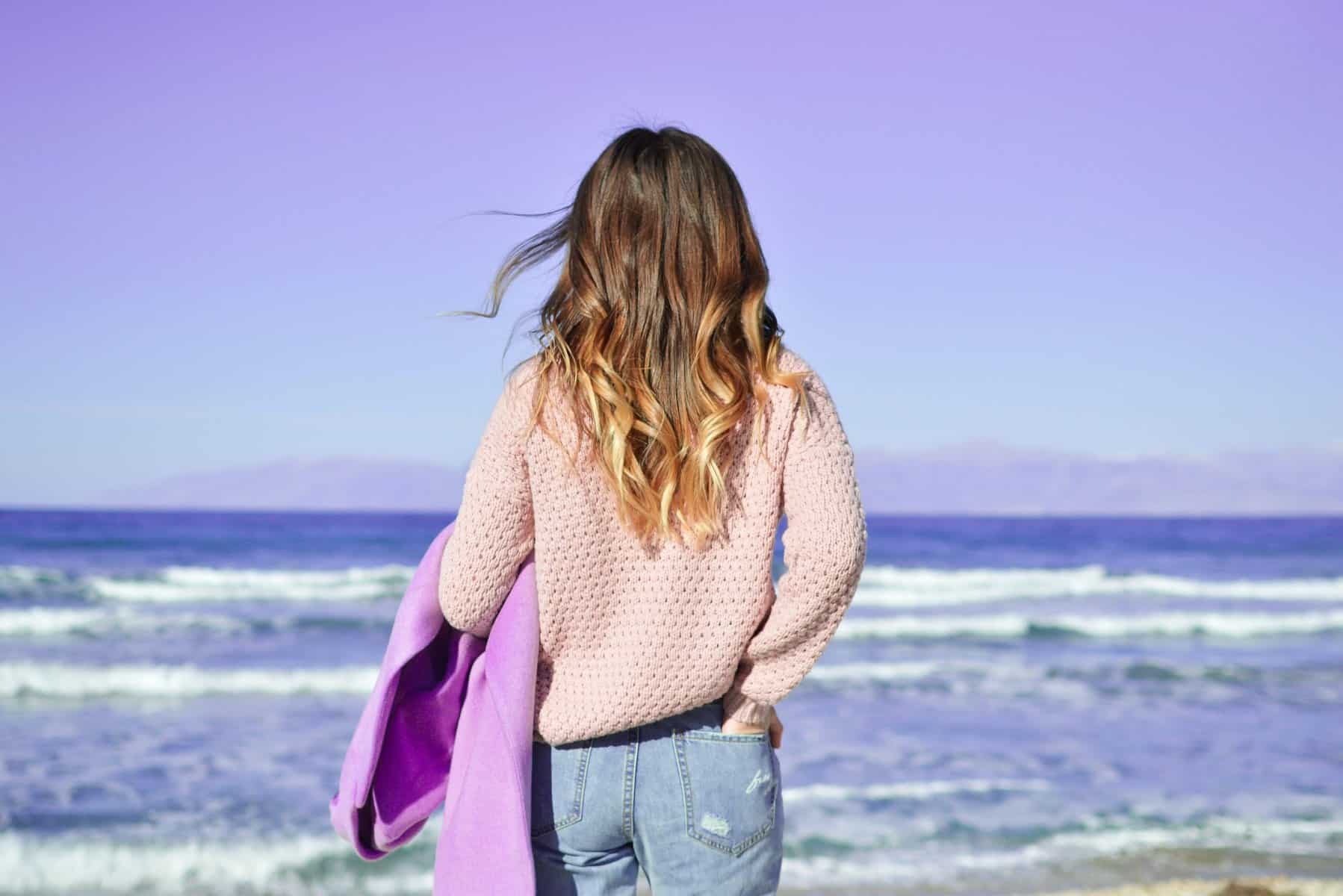 There's an age-old saying that older ladies cannot wear purple, as it looks garish on them. This attitude led the poet Jenny Joseph to write in defiance: "When I am an old woman I shall wear purple / With a red hat which doesn't go, and doesn't suit me."
In reality, purple covers a vast range of hues, from delicate lavenders to deep regal indigos. There's a shade for everyone at every age – but a knowledge of your colour palette, which takes into account your skin undertone, hair colour and eye colour – can help you pick your perfect purple.
Get The Chiselled Look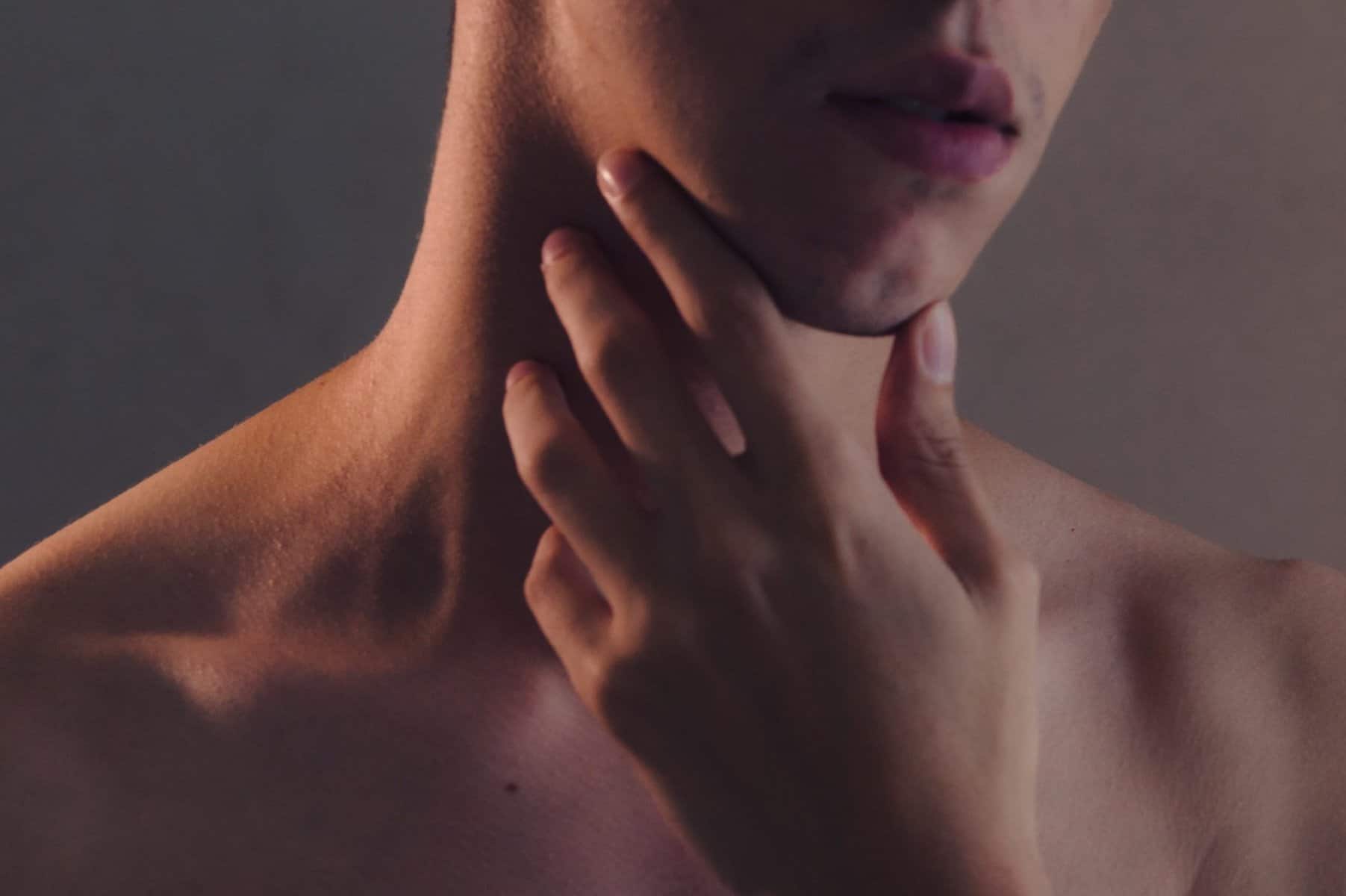 The contoured look isn't just for the runway. Thanks to the latest developments in palettes, you can use contour sticks, creams and bronzers to reshape the appearance of your face – fleshing it out or chiselling it.
A touch of bronzer under the cheekbones, either side of the nose, under the jawline and across the forehead can have a magical effect on your facial shape – try it and see!
Lift Your Brows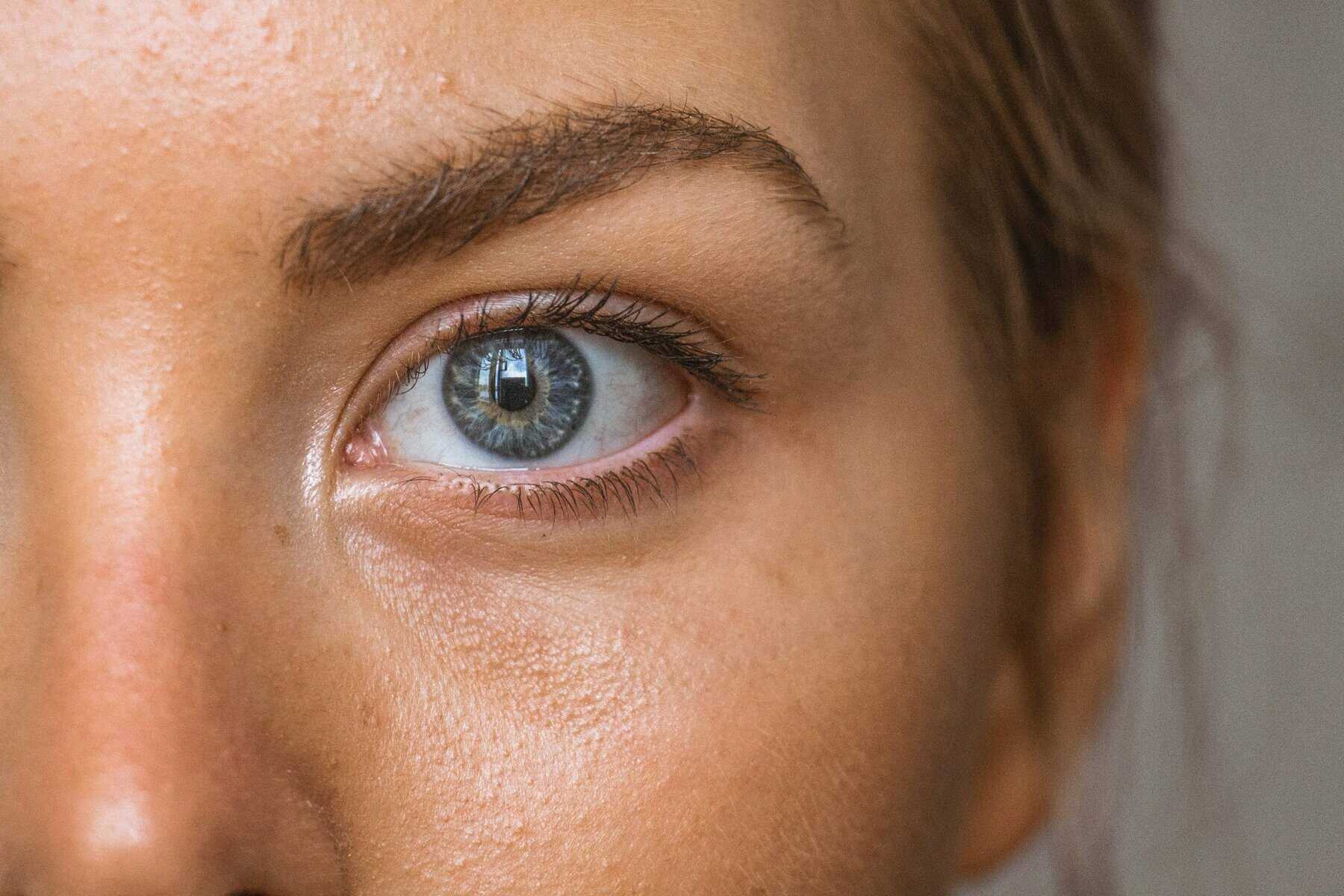 Well-maintained eyebrows are the essential finishing touch to any makeup look – and even if you aren't wearing makeup, a little attention to your brows can make you seem instantly more alert and put-together.
Use a magnifying mirror, trim rather than tweeze any stray hairs, and use a light touch to fill in the arches. Small, upward pencil strokes will give your brows a lively, lifted appearance.
Lip Gloss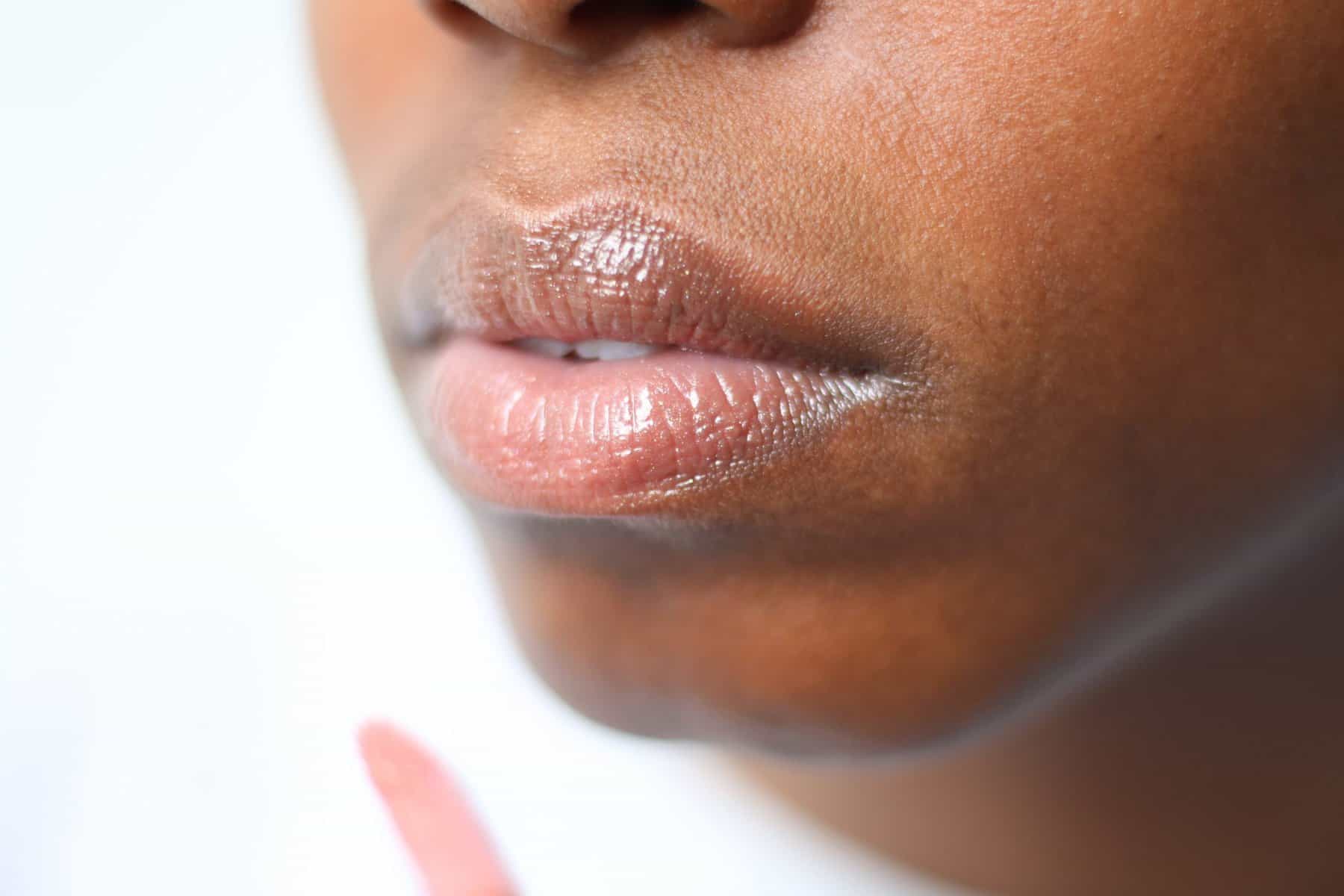 Lip gloss is a matter of taste – but it certainly isn't bound to any age group. A hydrating gloss makes your lips look smooth, soft and healthy, and tinted lip glosses can also add a bit of colour if you don't fancy wearing full lipstick.
It can also add glamour to an evening look, daubed over a darker lipstick. The trick is to find a lip gloss that isn't too sticky or heavy-duty.
Lip Liners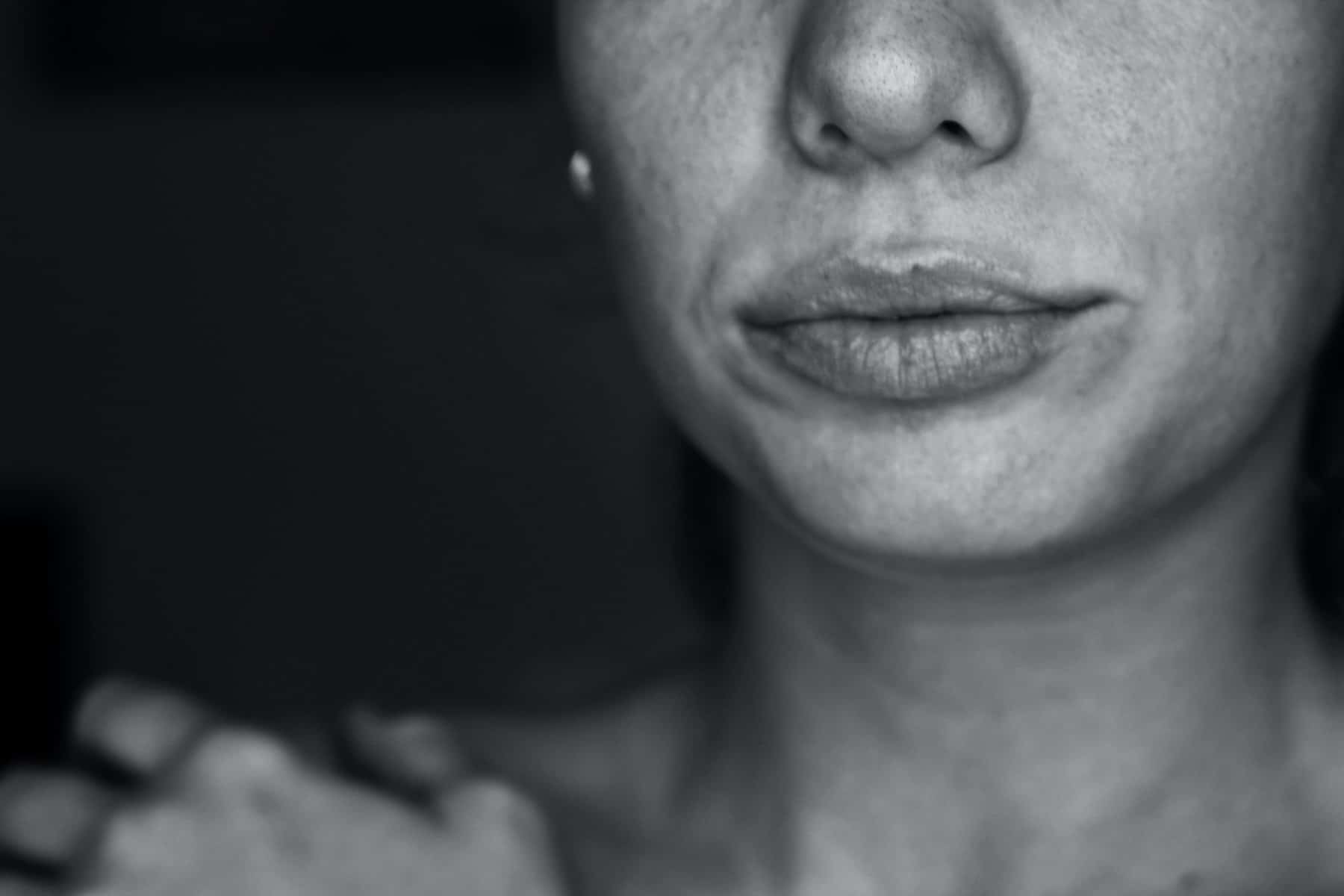 Lips famously become thinner as you age, because your body begins to produce less collagen. But as sagging and volume reduction kick in they can also affect some cells more than others, leading to an asymmetrical lip shape.
The solution? A perfectly-matched lip liner, which can rebalance your look and increase your volume. A creamy lip liner can be drawn just above your natural lip line for a classic pout.
Keep Learning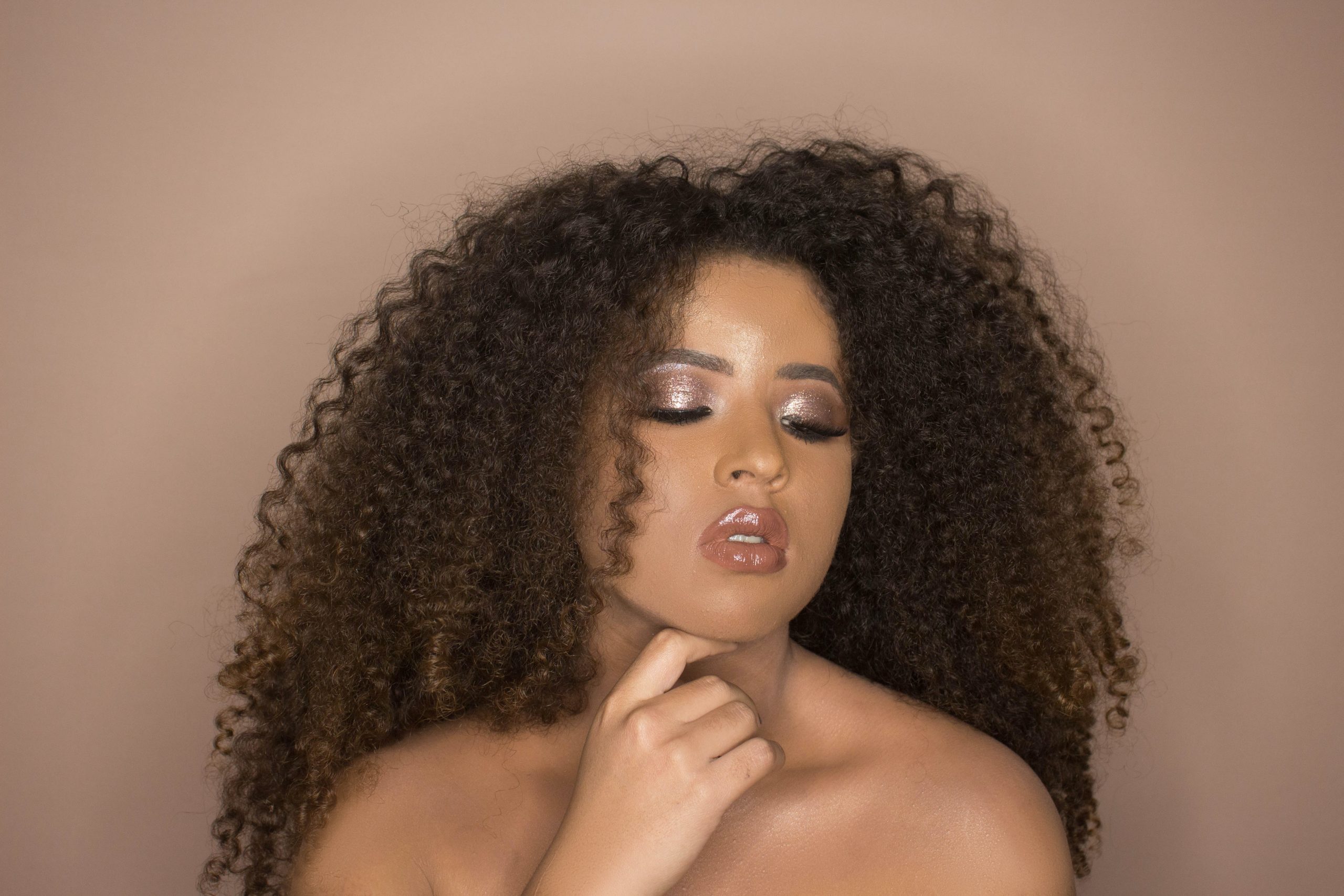 Makeup trends come and go, but our collective understanding of makeup and its technologies has never been more widely accessible. It's never too late to change up your look in line with the times.
Aside from the glossy magazines, makeup tutorials on YouTube and TikTok can be the perfect place to find inspiration and to learn a new technique.
A Bright Smile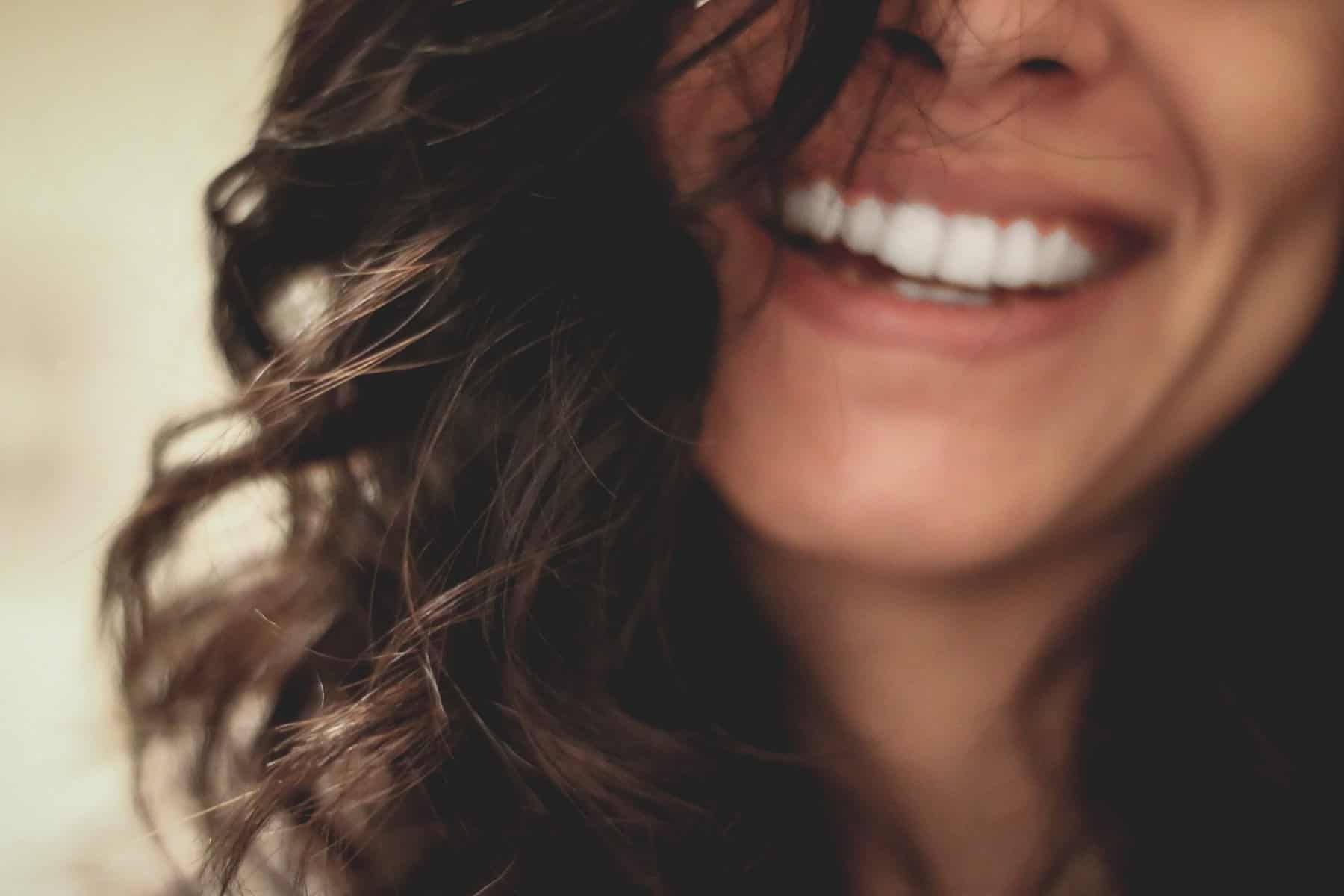 As we age, our teeth gain more stains and the dentin at their centres becomes a darker yellow colour. Thinning enamel, too, can change tooth colour over the decades. Substances like tea and coffee can add to this discolouration.
Aside from brushing and flossing, you can also turn to teeth whitening in order to keep your smile looking young. Holland and Barrett recommends speaking to your dentist about any formal teeth whitening procedure, as well as following a diet that is rich in calcium, fruit and veg.
Change Your Perfume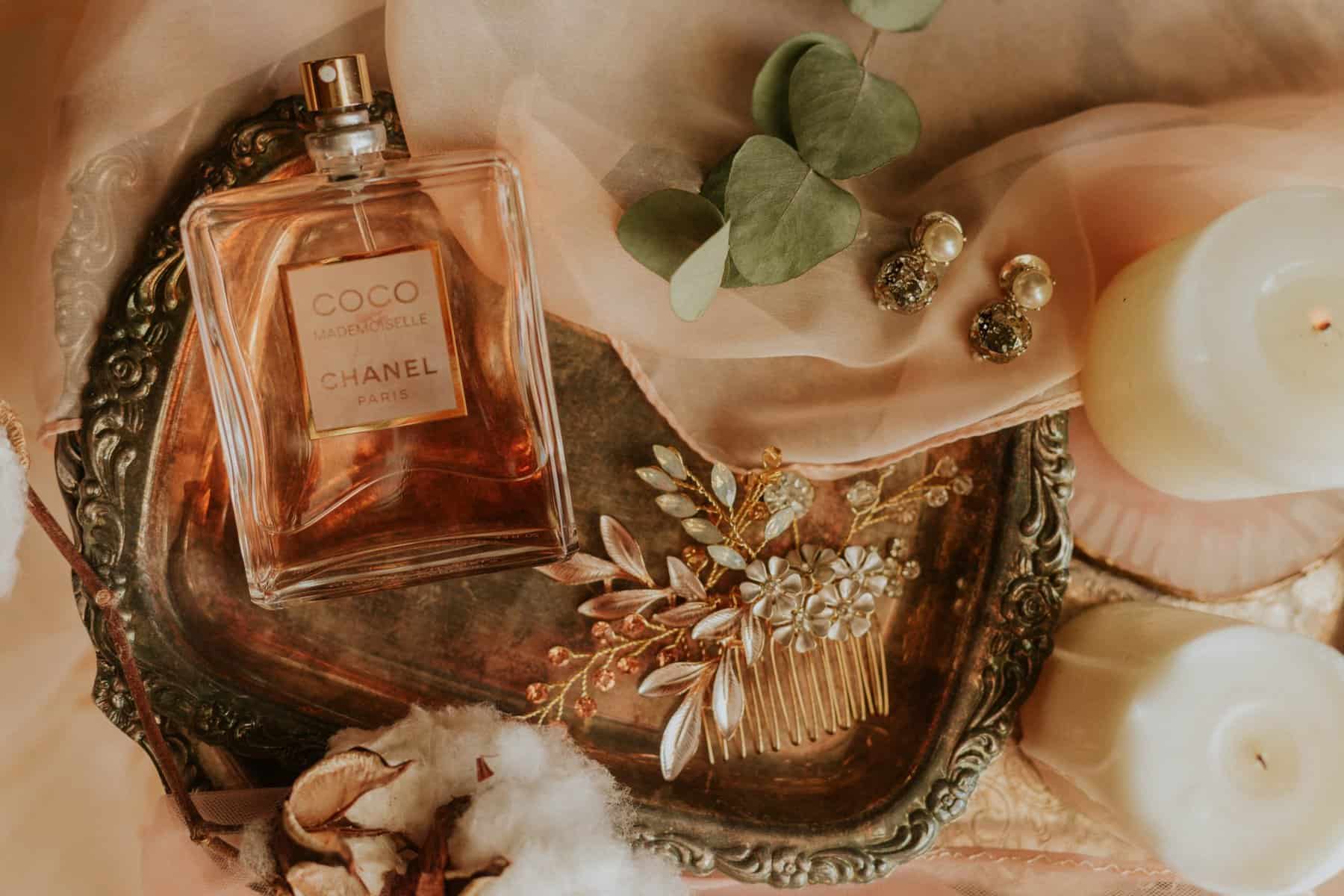 It's easy to become attached to your classic scent, but people are more conscious of the age of some perfumes than you might expect. If you've been wearing the same perfume for some years, it might be worth swapping to a more modern smell.
A closer look at the ingredients list can reveal what era your perfume makes people think of. "Aldehydes, for example, are hugely present in Chanel No.5, and remind some people of old-fashioned soaps because they were a key ingredient in them," says fragrance expert Nick Gilbert.
Quick-Absorbing Primer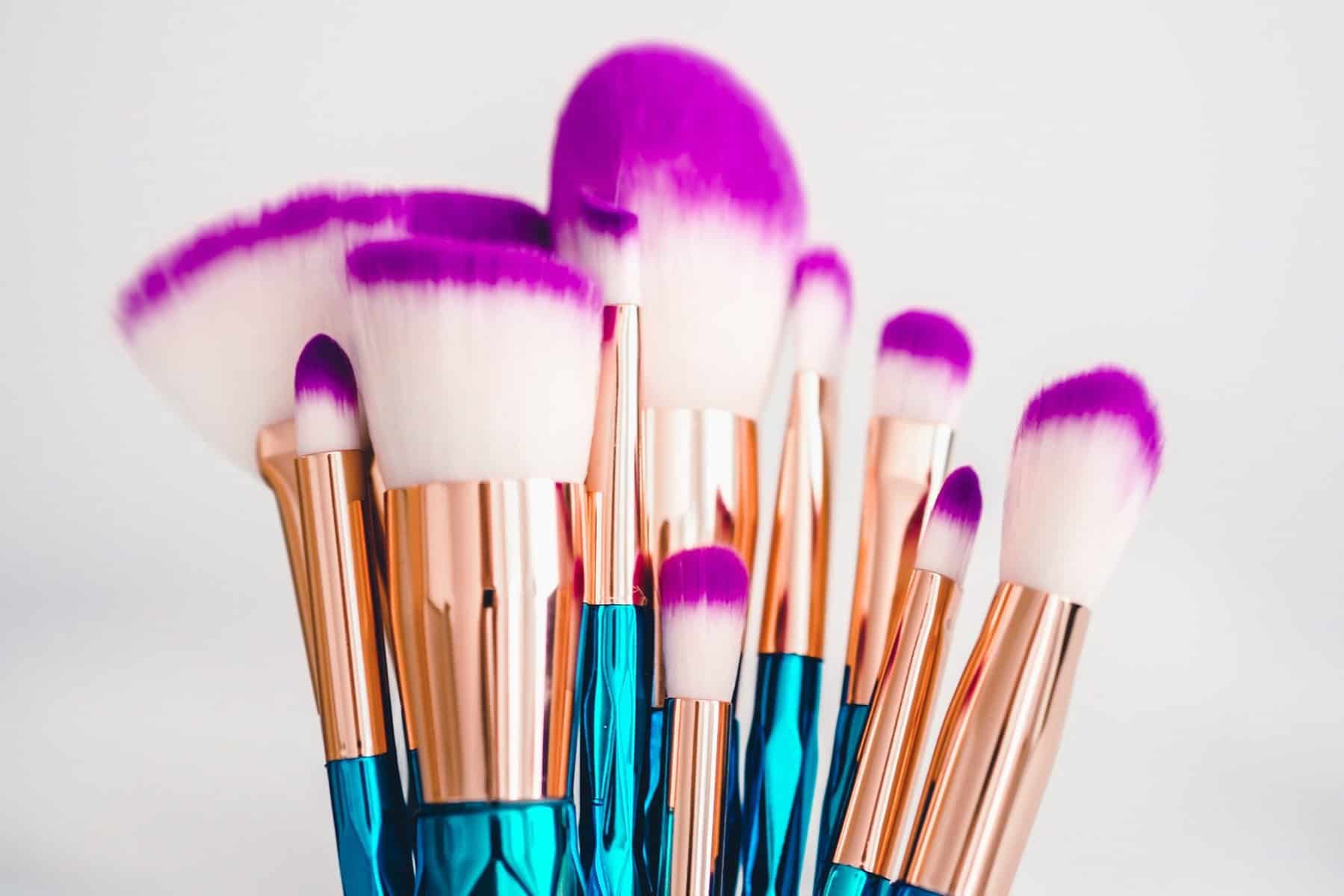 A primer is an excellent second step to any makeup routine. After you've applied a light moisturizer (plus any SPF, if your other products don't provide sun protection), apply a quick-absorbing primer that will even out any dryness or fine lines.
Speaking to Vogue, makeup professional Sandy Linter recommends the Dermablend Insta-Grip Jelly Face Primer, which has a gel-like consistency.
Focus On The Inner Corner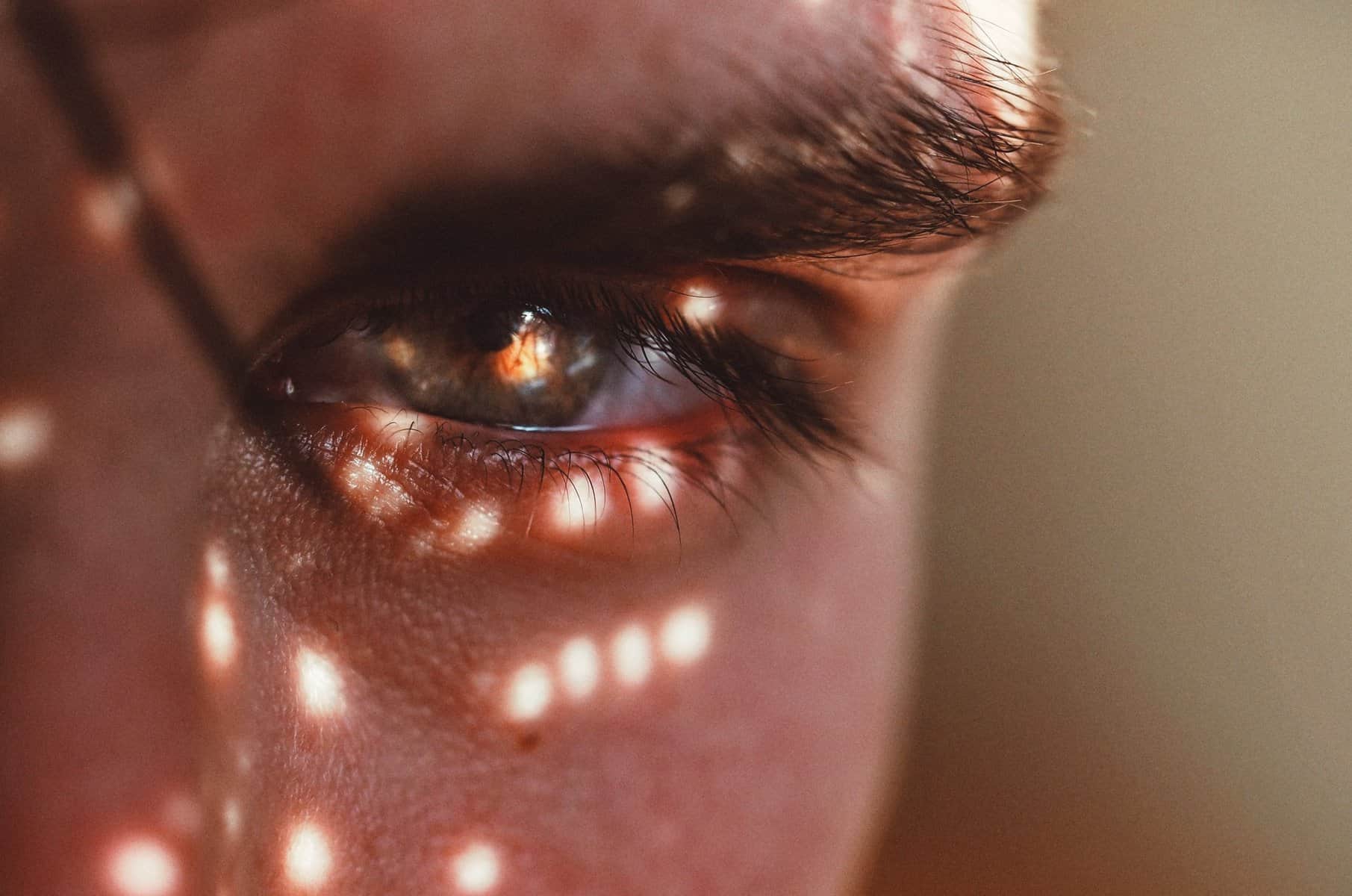 The notorious under-eye bags can be the bane of any beauty enthusiast's life, but they aren't the only area to show accelerated aging.
"Most women get darkest on the inner corner of their eye as opposed to the outer corners where you smile and have the laugh lines," Sandy Linter explains. Remember to pack a lightweight concealer into the inner corners as well as the under-eye area.
Less Is More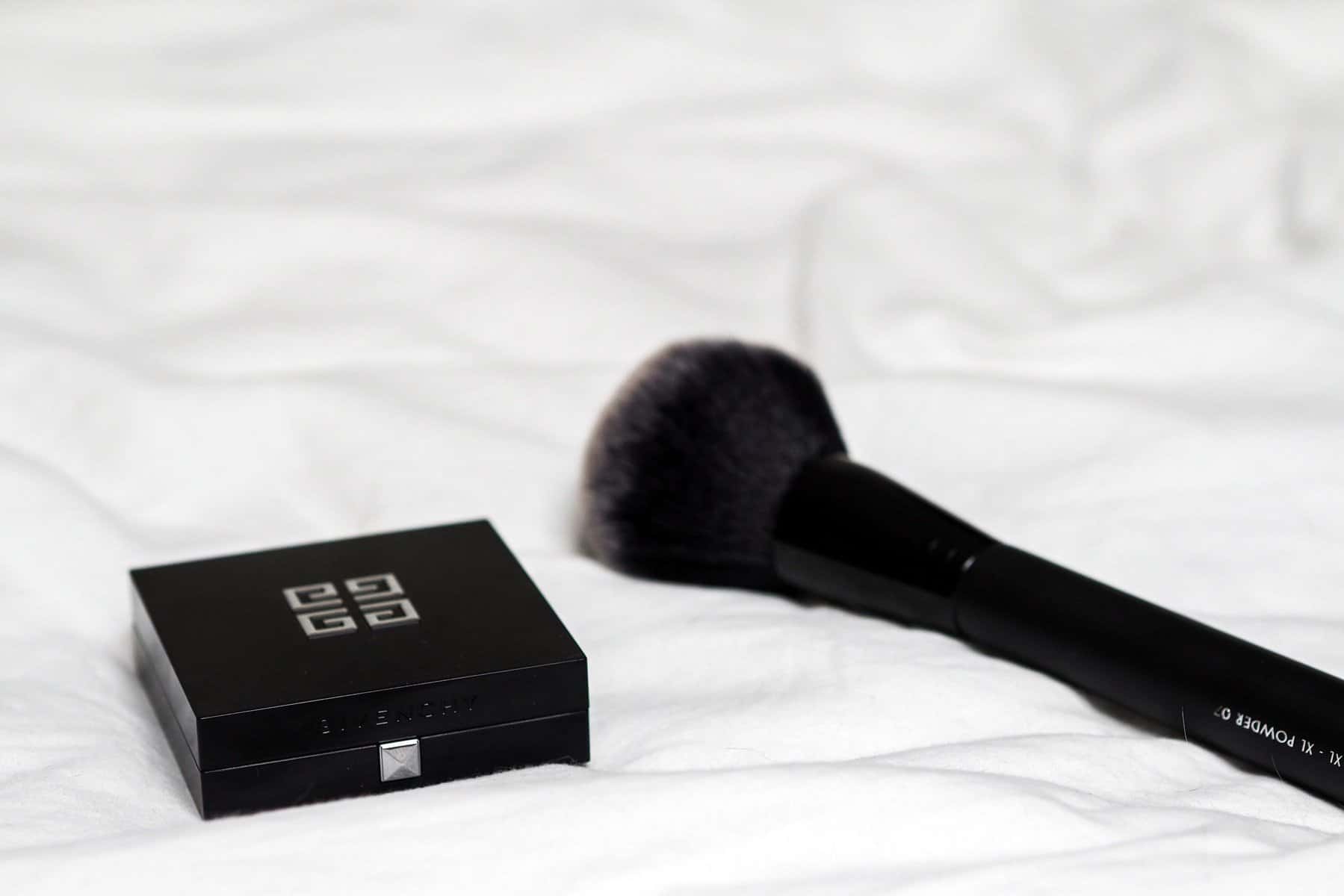 The urge to cake on makeup as we age, is understandable – we can become fixated on flaws like fine lines, dryness and shadowy areas. But often a subtle touch is all that you need to rejuvenate your appearance.
Minimal mascara, concealer and powder allow your natural beauty to shine through, without drawing attention to themselves. It also helps those costly products to last a little longer!
Setting Powder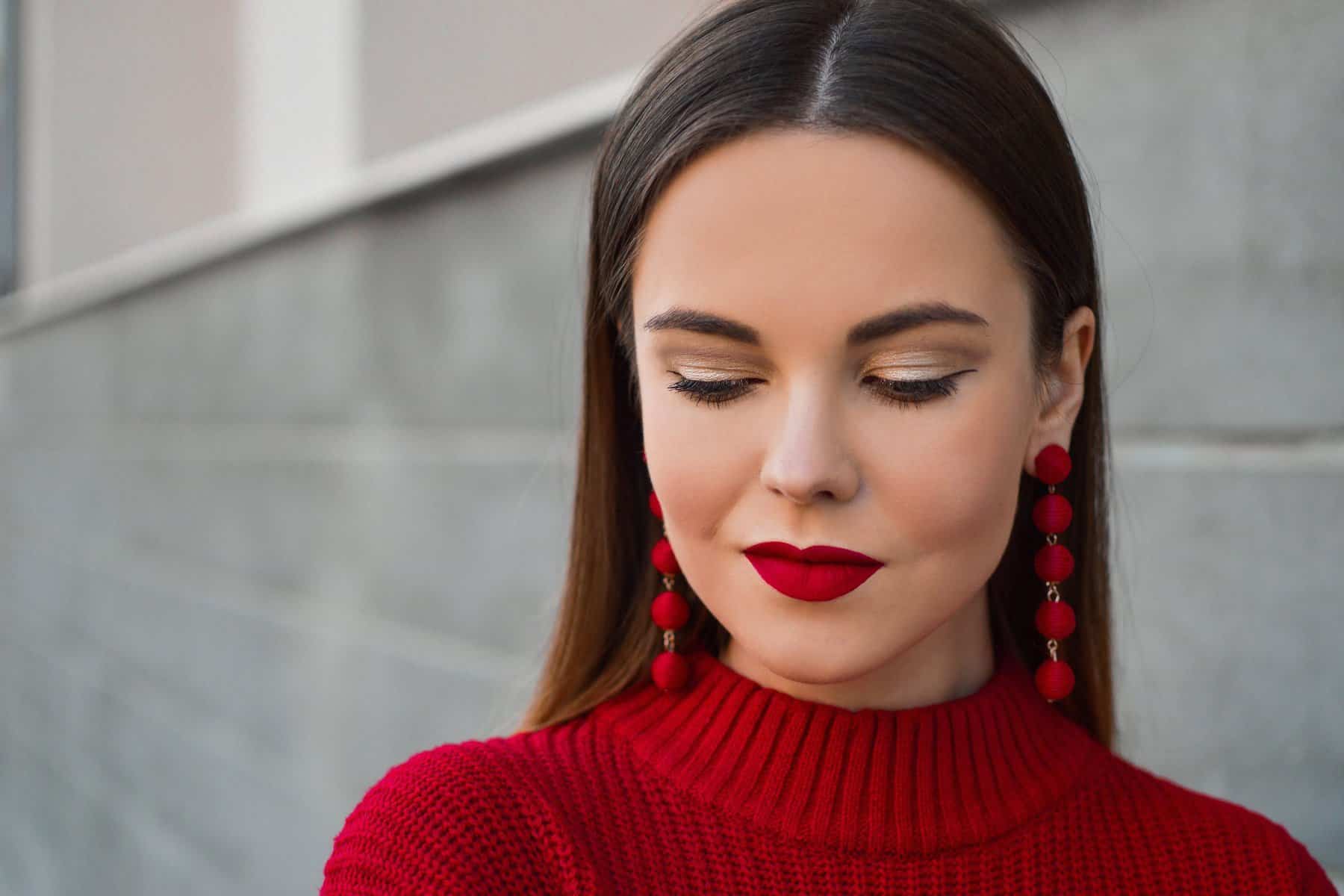 Setting powder helps to fix wet makeup products such as concealer and foundation. Applied at the last stage, it reduces the appearance of oil. For mature skin, it's best to seek out a matte, loose and translucent powder. In an interview with Vogue, Sandy Linter recommends the Dermablend Banana Powder if you want to keep your makeup look pristine throughout the day.
Curl Your Lashes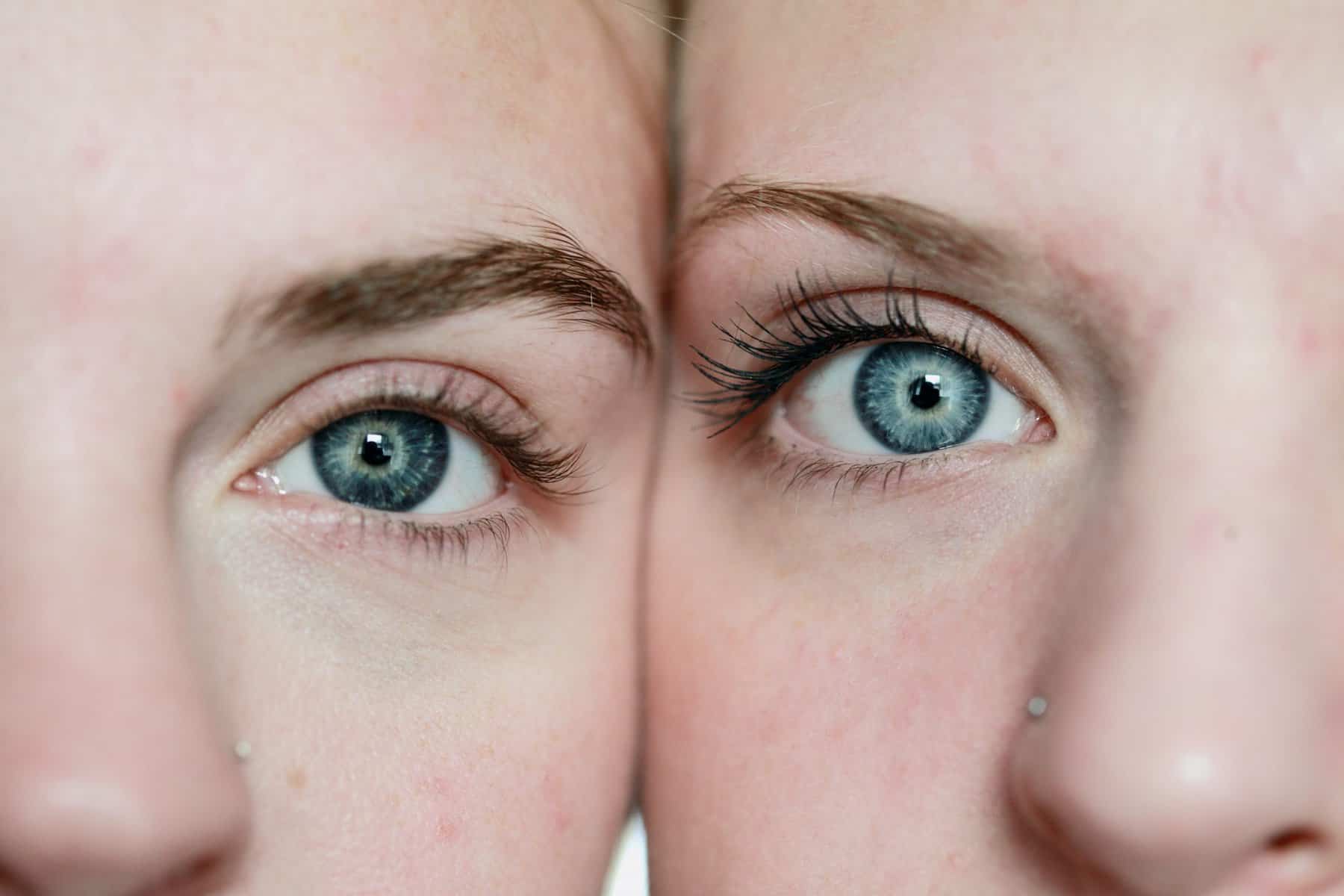 For any no makeup-makeup look, lash curlers are a godsend. Curling gives them an elongated, lush and healthy appearance. If you wear glasses, by curling your eyelashes you can protect them from the lenses. Give the eyelash curler a gentle squeeze for around ten seconds, after gathering as many lashes as possible within their grip. Combine with mascara for an extra-voluminous look.
Brown Eyeliner Vs Black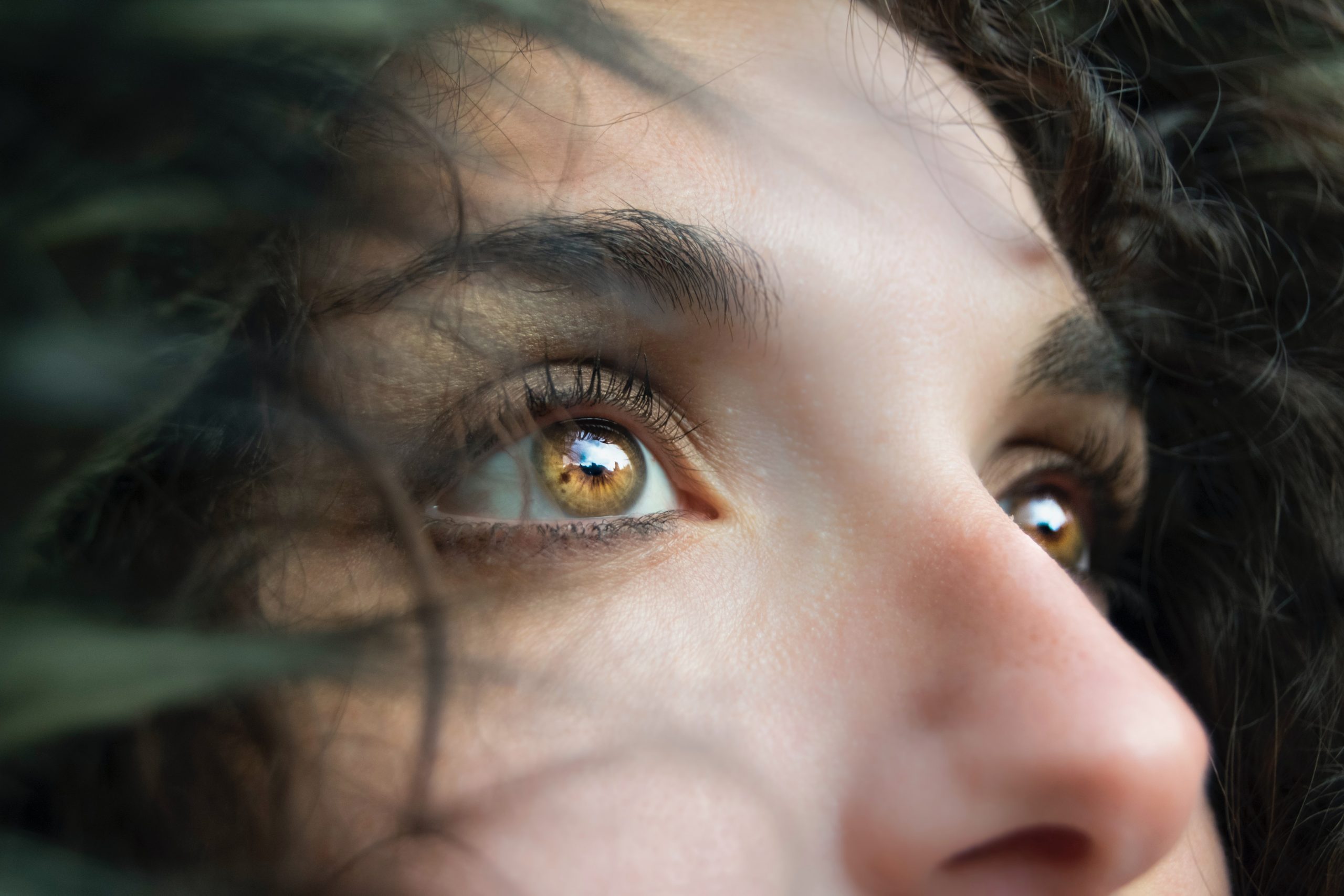 You may heard that black eyeliner is too strong for the fading colours of mature skin. But this isn't truly the case – older ladies can rock black eyeliner so long as it complements their other darker features. "In the old days, they used to say only use brown, but it's a falsehood that women over 50 can't use black," says Sandy Linter. "You need to create a contrast between the eye color and liner. Brown can make you look tired if it's not the right brown."
Work Upwards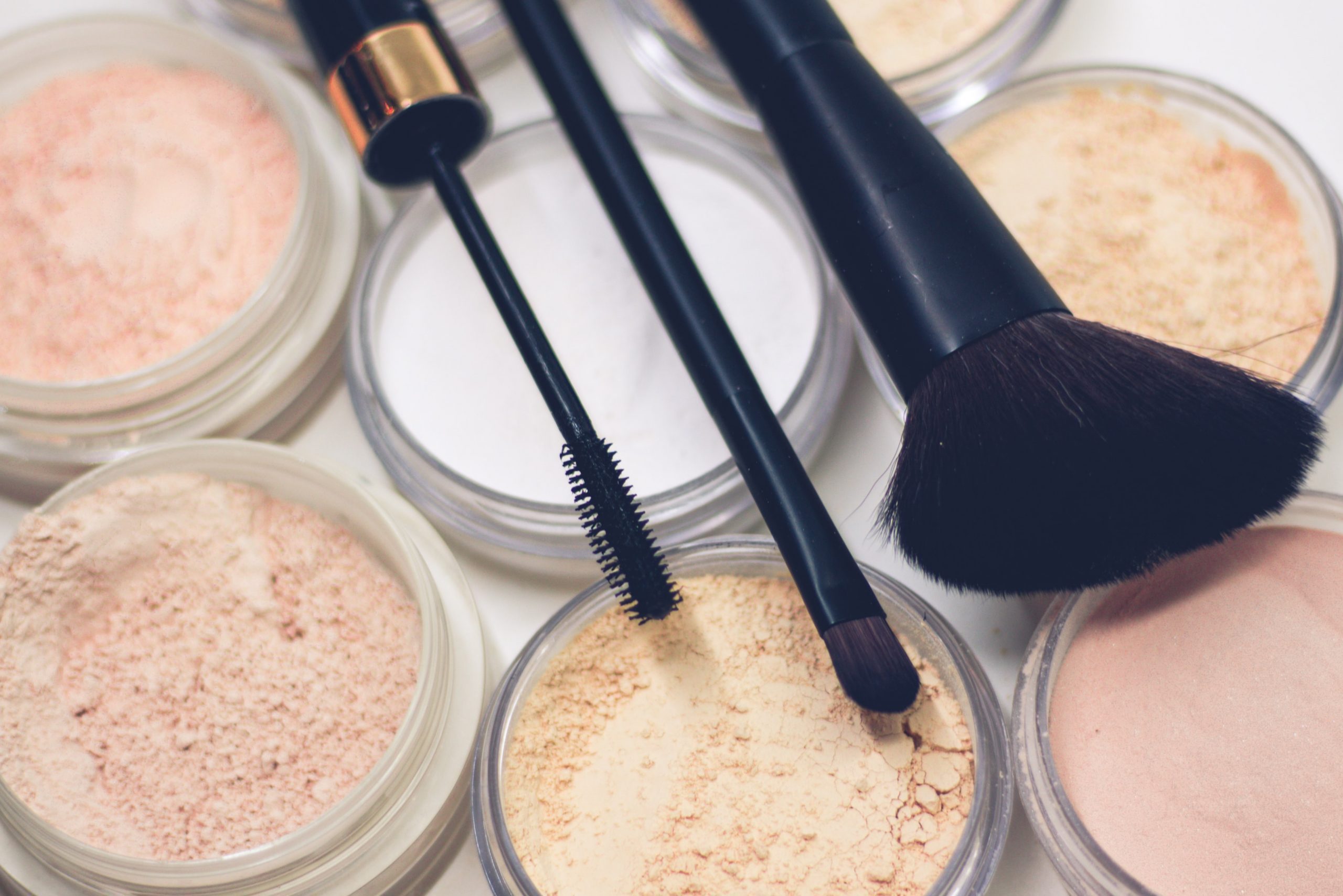 To counteract the effects of sagging, you should always think 'upwards' when applying makeup to older skin. By blending elements with gentle uplifting strokes and placing blush and bronzer slightly on the higher side, you can give yourself a face-lift. Celebrity makeup artist Sir John gives the following advice for lifted eyeliner: "Start in the tear ducts and give yourself a beautiful saturated line with a pencil or gel along the upper lash line. Once you get to the pupil of your eye, instead of going down, go slightly up, so it gives a lifting effect."
Brows Before Eyes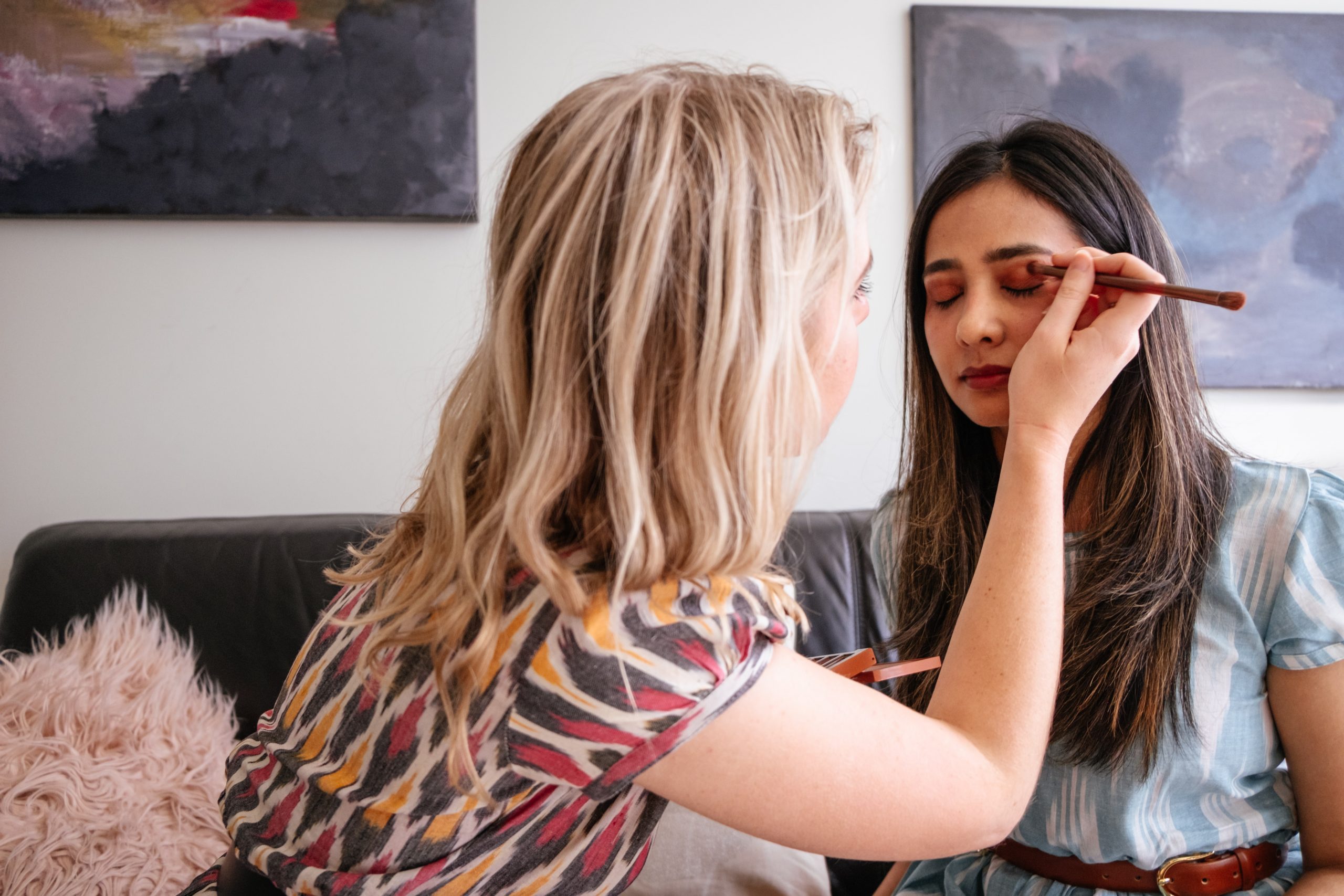 To get a perfect and polished look, take care with the order that you complete different aspects of your makeup. You should fill in your brows after you have completed foundation – but before you begin eye makeup. As the skin around the eyes sags with age, you want to maximize the area you can work with. By filling in your brows first, you're opening up and reframing the area available for eyeshadow. This puts you in a better position to apply eyeshadow as precisely as possible, without wasting product.
This article originally appeared on gosocial.co