1. Denise Richards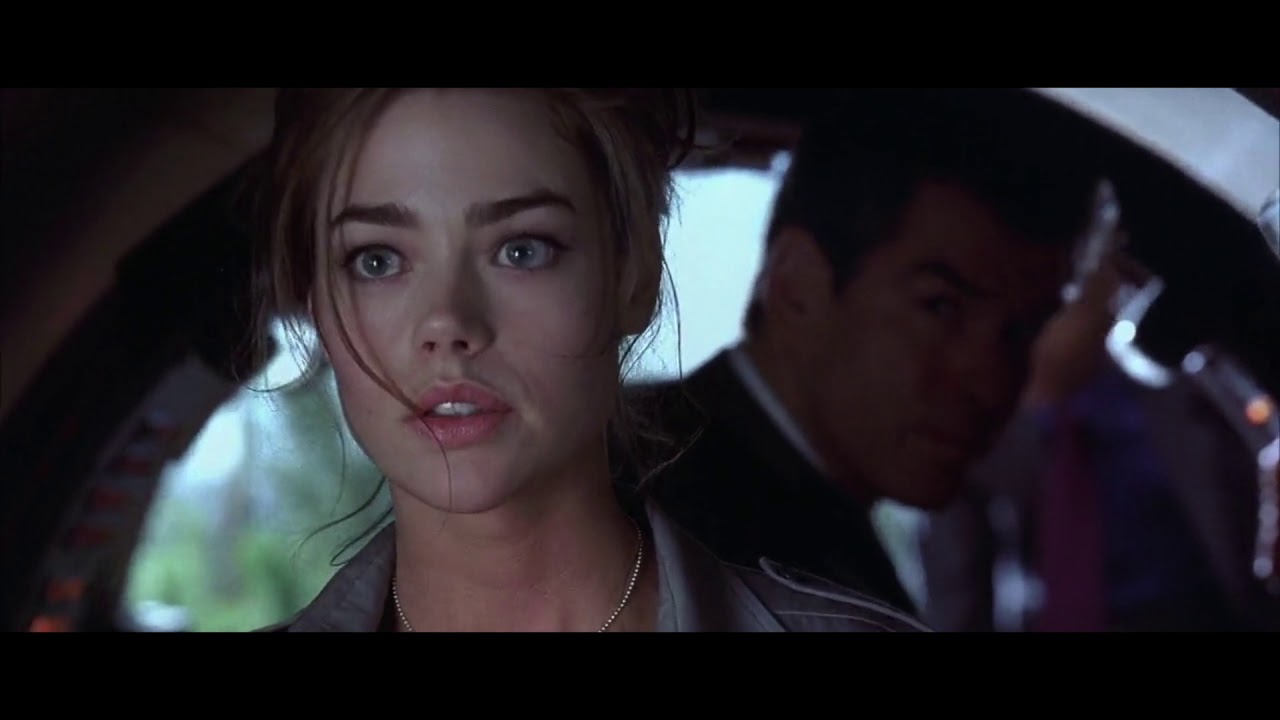 These days the Starship Troopers actress is perhaps best-known for her short-lived and tempestuous relationship with Hollywood bad boy Charlie Sheen but, once upon a time, Richards was a Bond Girl. In 1999, the former Wild Things star appeared as Dr. Christmas Jones in underrated Pierce Brosnan vehicle The World is Not Enough.
2. Sophie Marceau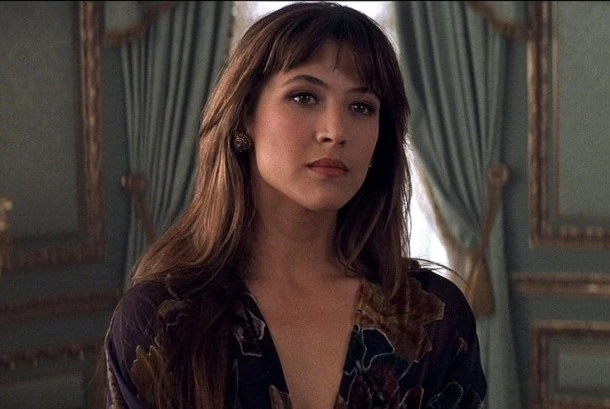 Best-known in her work in European cinema, French actress Marceau did have pre-Bond crossover success, particularly with her role in Mel Gibson's historical epic Braveheart. In 1999, she secured the role of unhinged femme fatale Electra King, alongside Richards and Pierce Brosnan, in The World is Not Enough.
3. Izabella Scorupco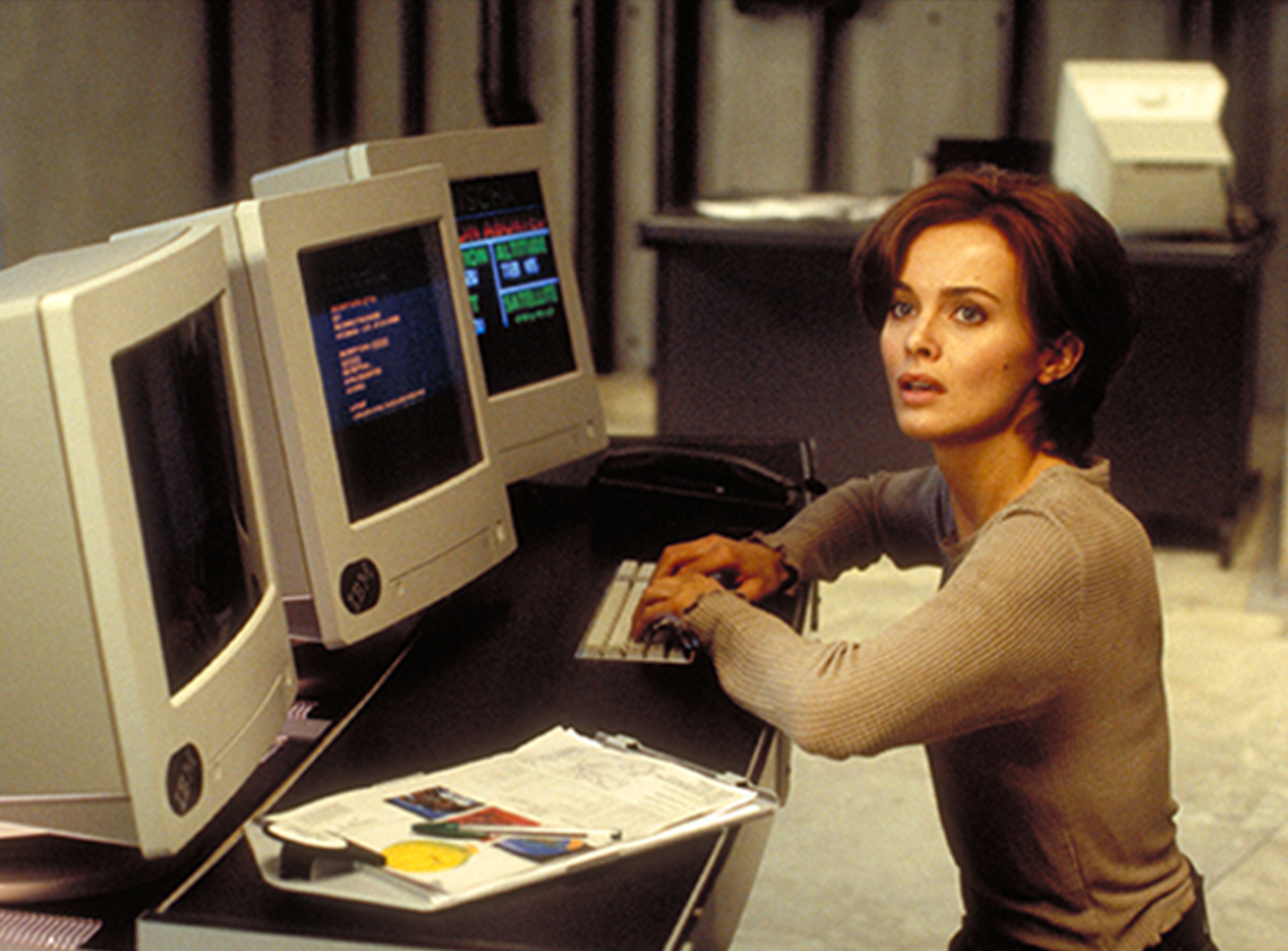 Polish-Swedish actress Scorupco began her career as a fashion model in the 1980s, even appearing on the cover of Vogue. This led to her beginning a short-lived pop career, and releasing the record 'IZA' which sold well in Sweden. This then led to her securing the role of Natalya Simonova in Pierce Brosnan's Bond debut Goldeneye.
4. Ursula Andress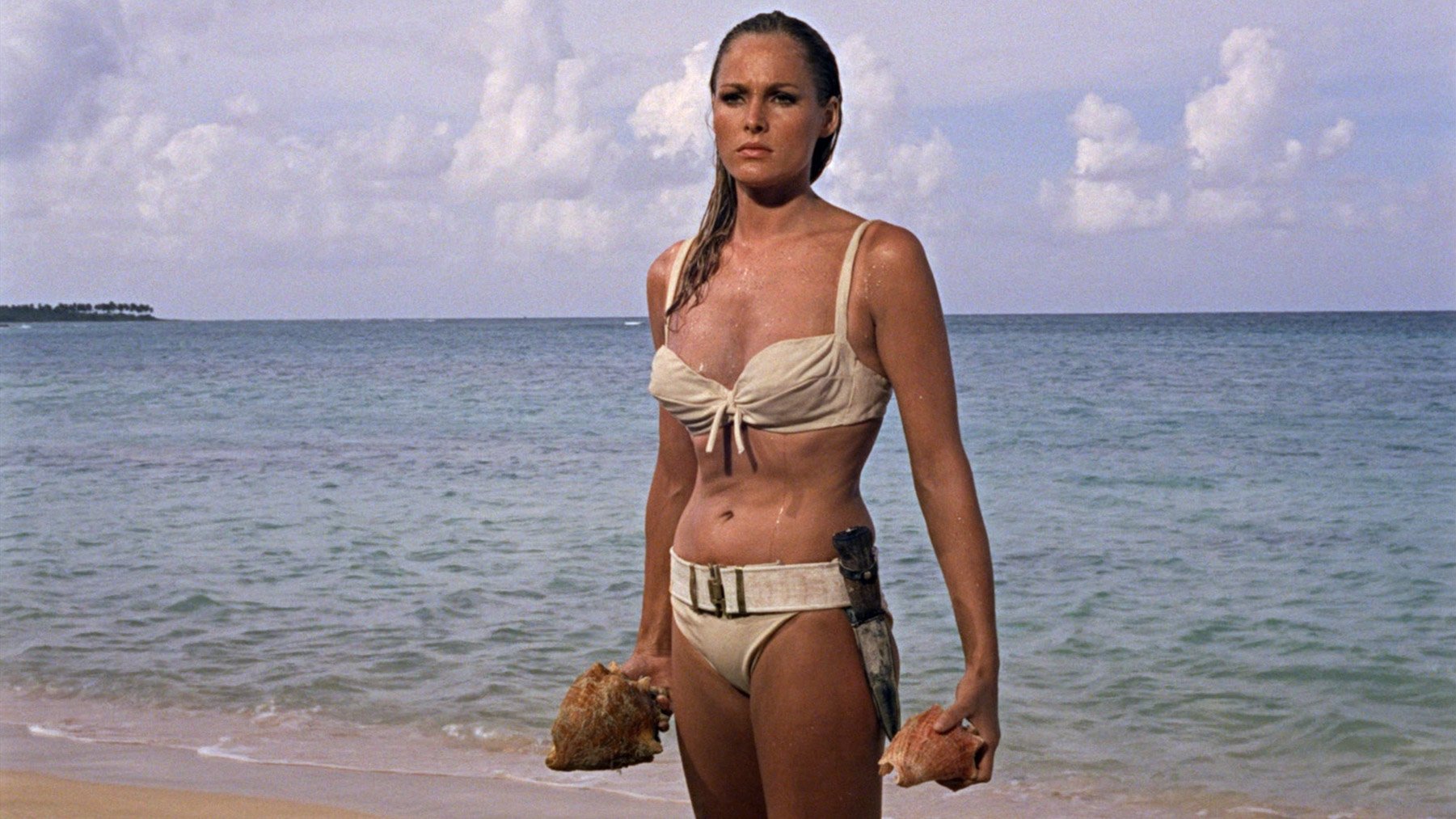 The original Bond girl, Swiss actress Andress changed the trajectory of cinema with one of the most iconic entrances in film history. Appearing alongside Sean Connery in 1962's Dr. No, she rose out of the ocean in a white bikini in her role as Honey Ryder, and the Bond-girl as a sex symbol was born.
5. Tanya Roberts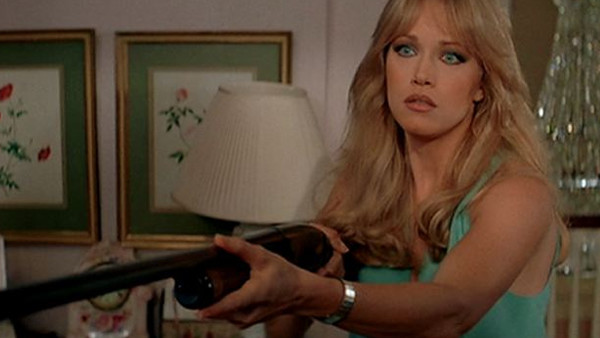 Bronx-born beauty Tanya Roberts started her career with several small roles in low-budget movies, before her breakthrough role in the TV show Charlie's Angels. In 1985, she landed the role of geologist Stacey Sutton, perhaps the least memorable of all Bond girls, in Roger Moore's final 007 outing A View To A Kill.
6. Jane Seymour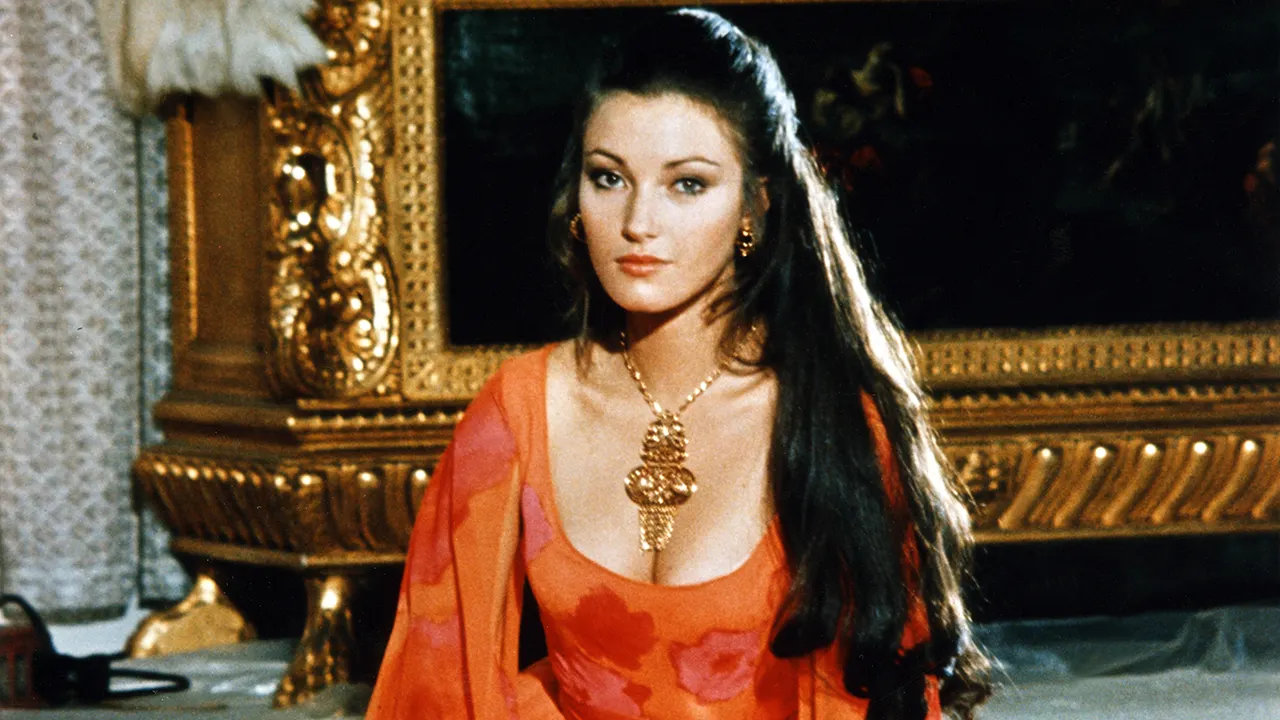 Iconic actress Jayne Seymour was best-known for her leading role in The Onedin Line from 1972-73 before she won the role of Solitaire in Roger Moore's James Bond debut Live and Let Die. The sultry character captured hearts across the world, and Seymour remains one of the most beloved Bond girls.
7. Eva Green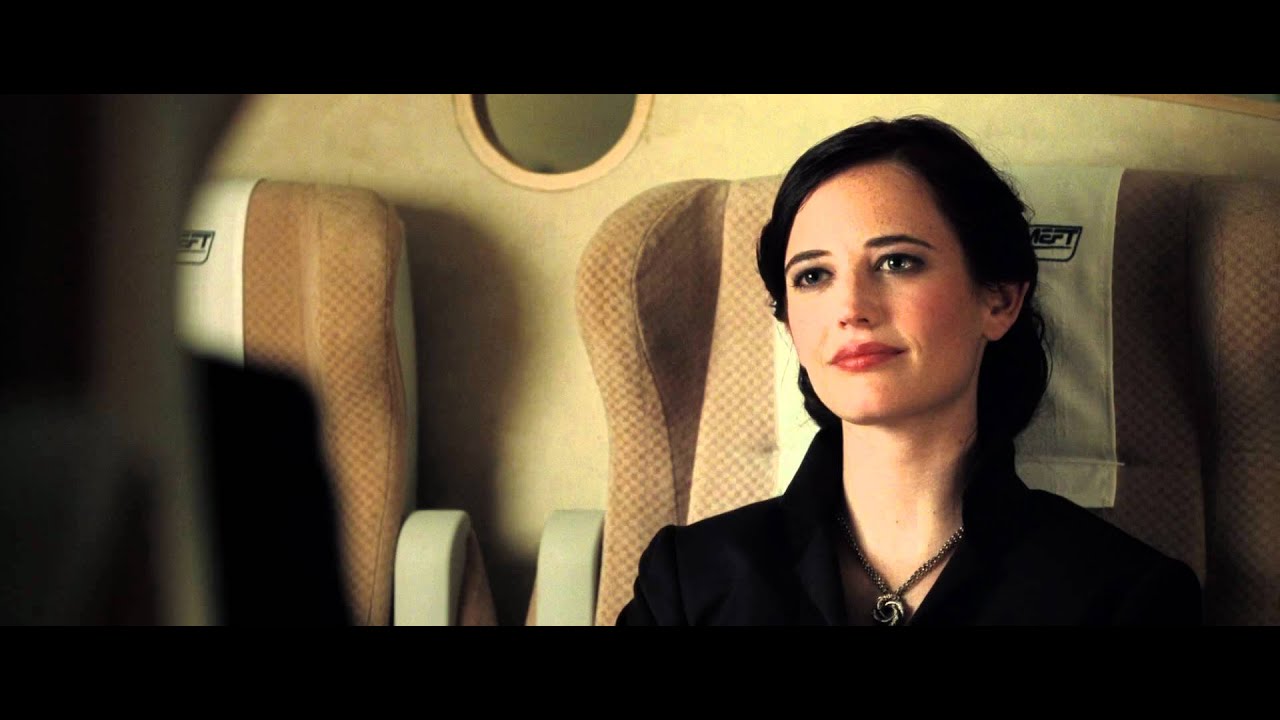 French-born Green rose to international stardom with her role in 2005's Kingdom of Heaven, before elevating her career with a BAFTA Rising Star Award for her role as Vesper Lynd in Daniel Craig's Bond debut Casino Royale. Since Bond she has also enjoyed small screen success, earning a Golden Globe nomination for Penny Dreadful.
8. Barbara Bach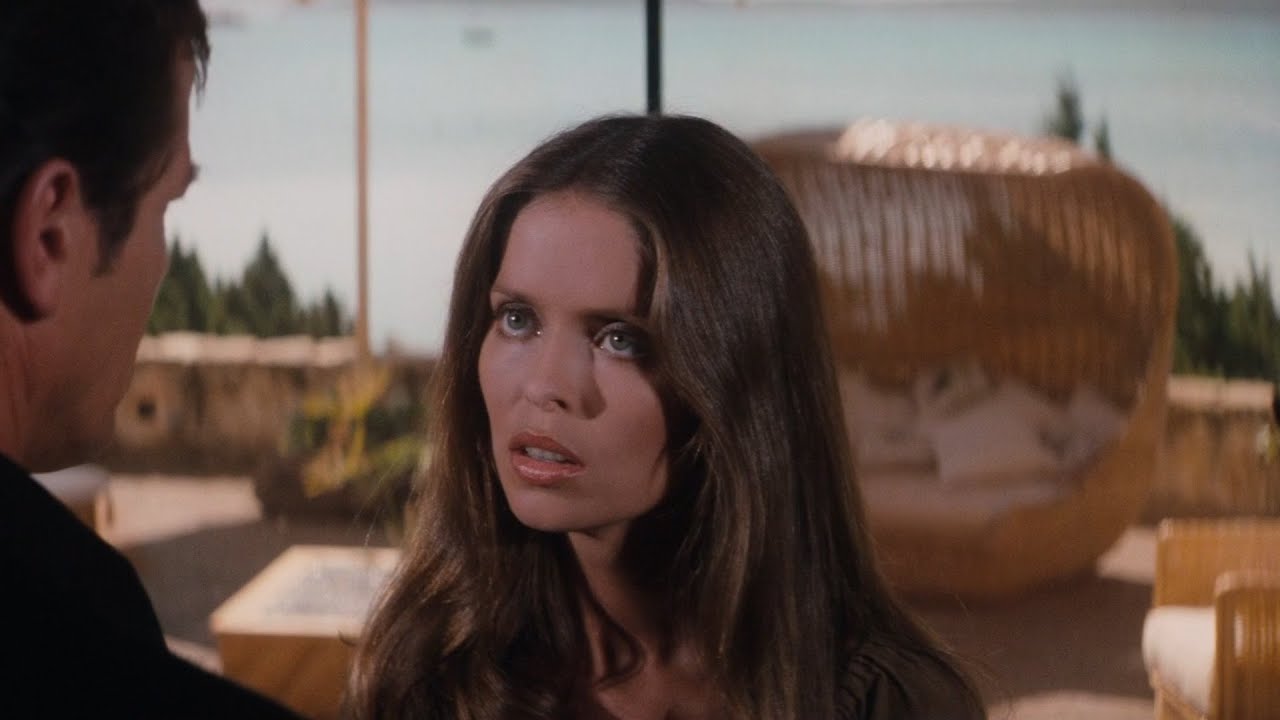 American actress and model Bach's striking appearance caught the eye of producers in 1977, and she was cast in iconic Bond movie The Spy Who Loved Me. Following this role she appeared in a Playboy pictorial in 1981, and married former Beatles drummer Ringo Starr that same year; the pair have been married ever since.
9. Honor Blackman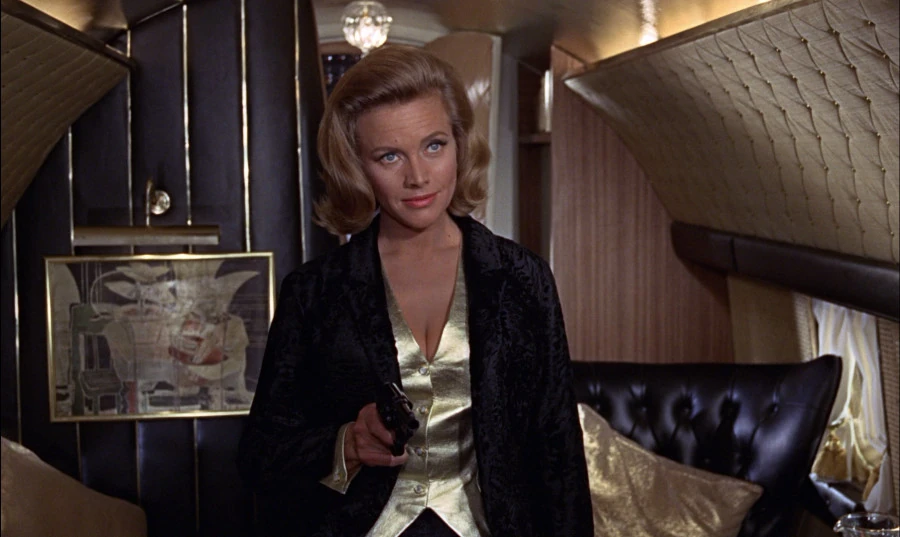 One of the most famous women to take on a Bond girl role, Blackman made her movie debut in 1947's Fame is the Spur, before her career-making turn in both the TV show The Avengers, and the movie Jason and the Argonauts. At 38-years-old she became one of the oldest actresses to play a Bond girl, portraying Pussy Galore in Goldfinger.
10. Rosamund Pike
Pike had a body of work in theater when she graduated Oxford University and immediately secured the part of Miranda Frost in Die Another Day, Pierce Brosnan's final Bond outing, in 2002. Since Bond, Pike has enjoyed considerable success, starring in movies including Gone Girl, Jack Reacher, and Prime Video fantasy TV show The Wheel of Time.
11. Corinne Cléry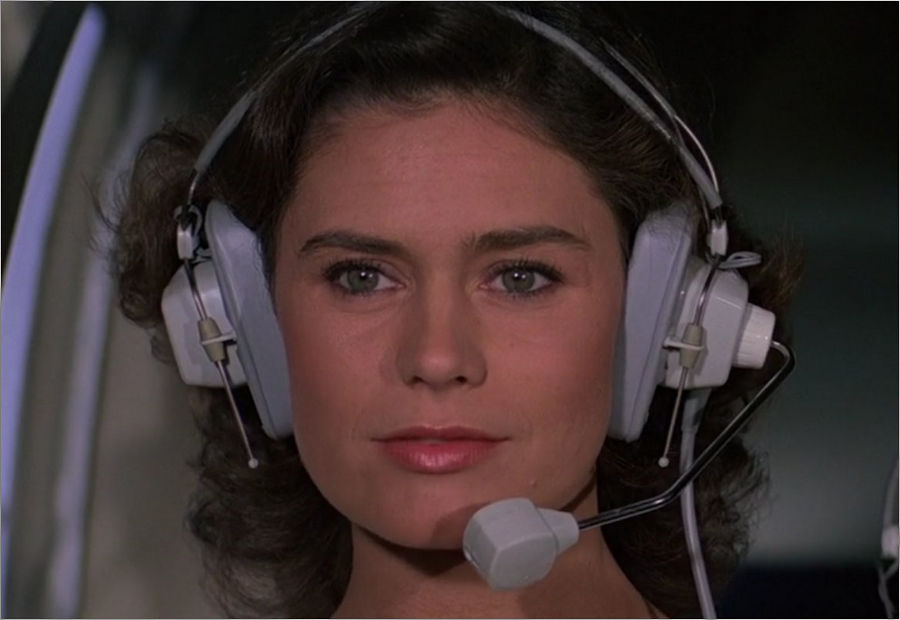 French actress Cléry enjoyed a successful career in Europe, with a filmography of more than 50 movies and TV shows, and her best-known role came in 1979's Moonraker. Playing the part of Corinne Dufour, she brought a warmth and dimension to a Bond outing that was largely a mess.
12. Alison Doody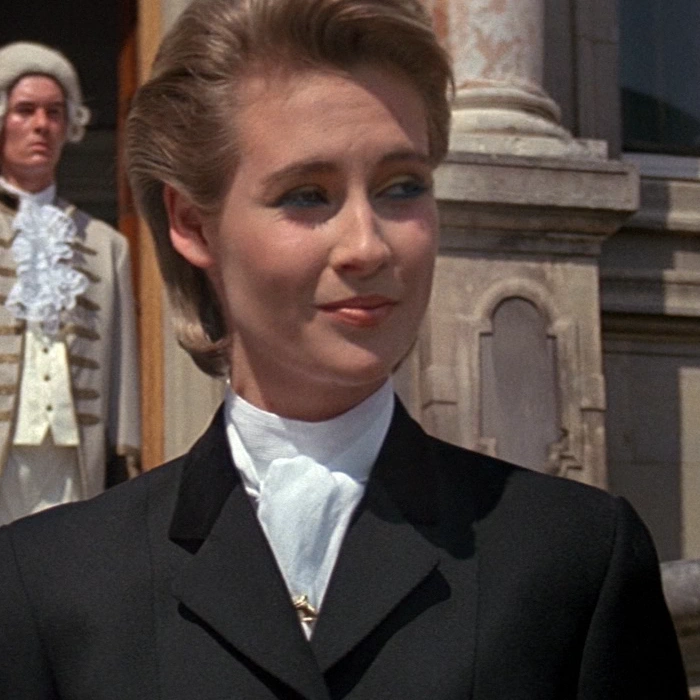 Irish actress Doody was just 18-years-old when she bagged the role of Jenny Flex in 1985's A View to a Kill. This made her the youngest ever actress to play a Bond Girl. Four years later Doody went on to play her best-known role, Dr. Elsa Schneider, alongside Harrison Ford and former Bond Sean Connery, in Indiana Jones and the Last Crusade.
13. Teri Hatcher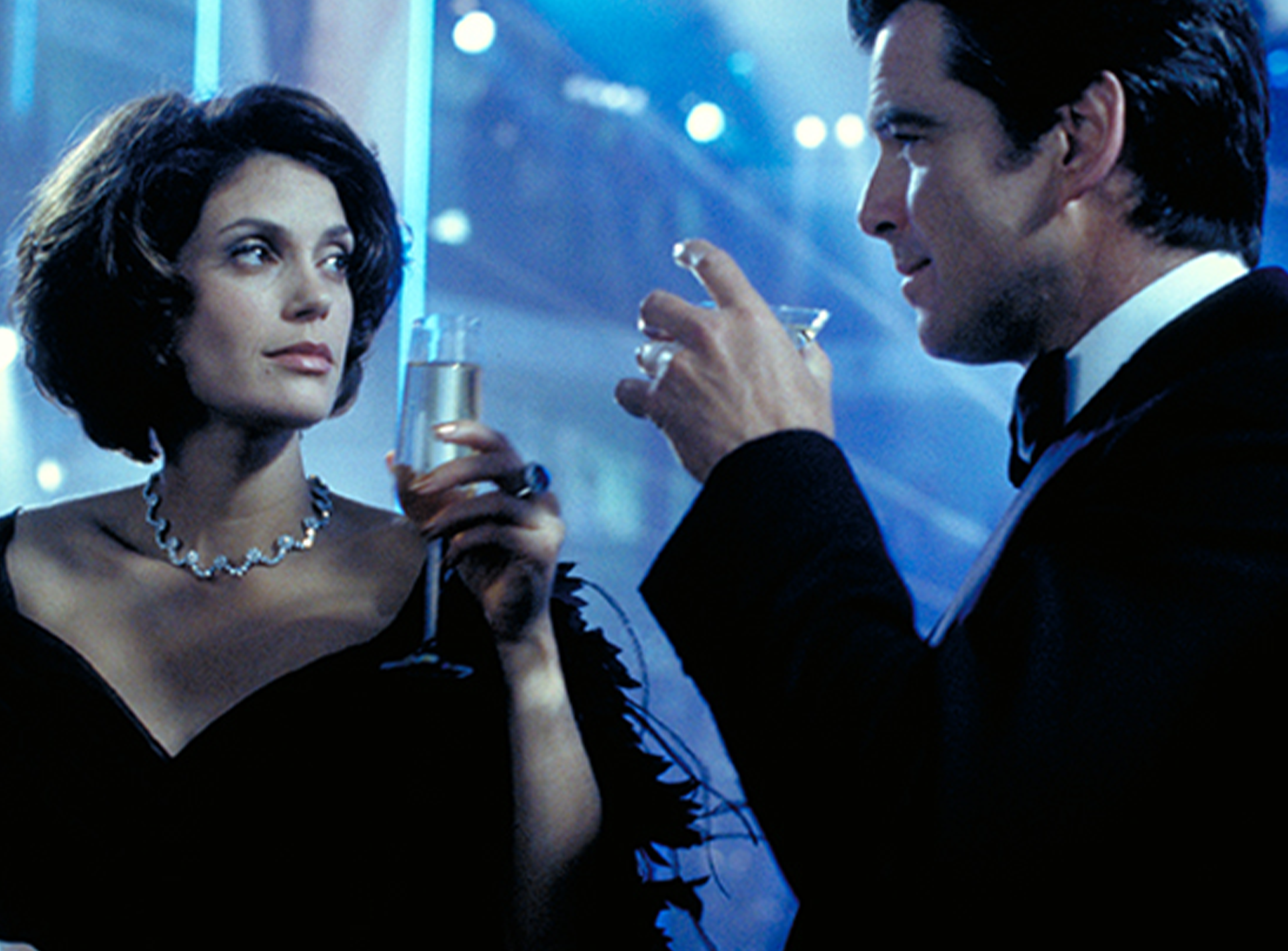 Hatcher was a pretty big name actress when she secured the role of Paris Carver in 1997's Tomorrow Never Dies. Starting out as an NFL cheerleader, before landing parts in Seinfeld and Lois & Clark: The New Adventures of Superman. Since Bond she achieved fame starring in TV show Desperate Housewives.
14. Eunice Gayson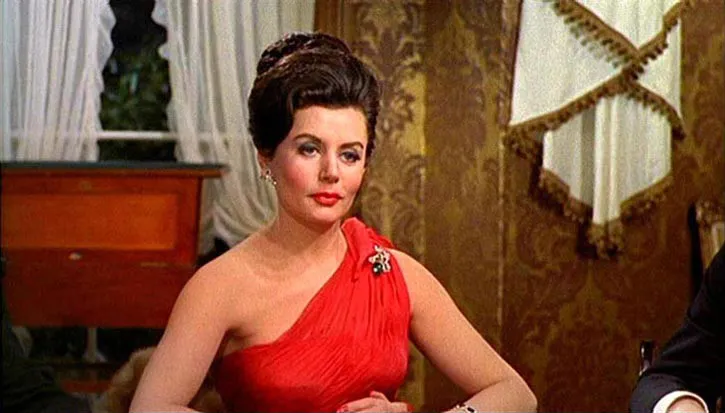 Gayson holds the title of the original Bond girl, appearing as Bond's love interest Sylvia Trench in both of first two Bond films (Dr. No and From Russia With Love). Alongside Lea Seydoux, she is the only actress to have played the same Bond Girl in two separate movies.
15. Lana Wood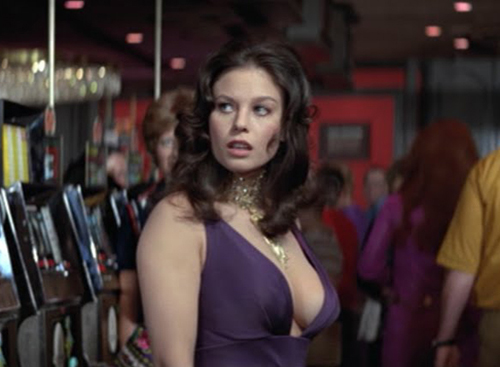 The younger sister of tragic star Natalie Wood also became a Hollywood actress. Her breakthrough role came in 1971's Diamonds Are Forever, playing the role of Plenty O'Toole. Throughout her career she has appeared in more than 20 movies and close to 300 TV shows, including The Fugitive, and Mission: Impossible.
16. Michelle Yeoh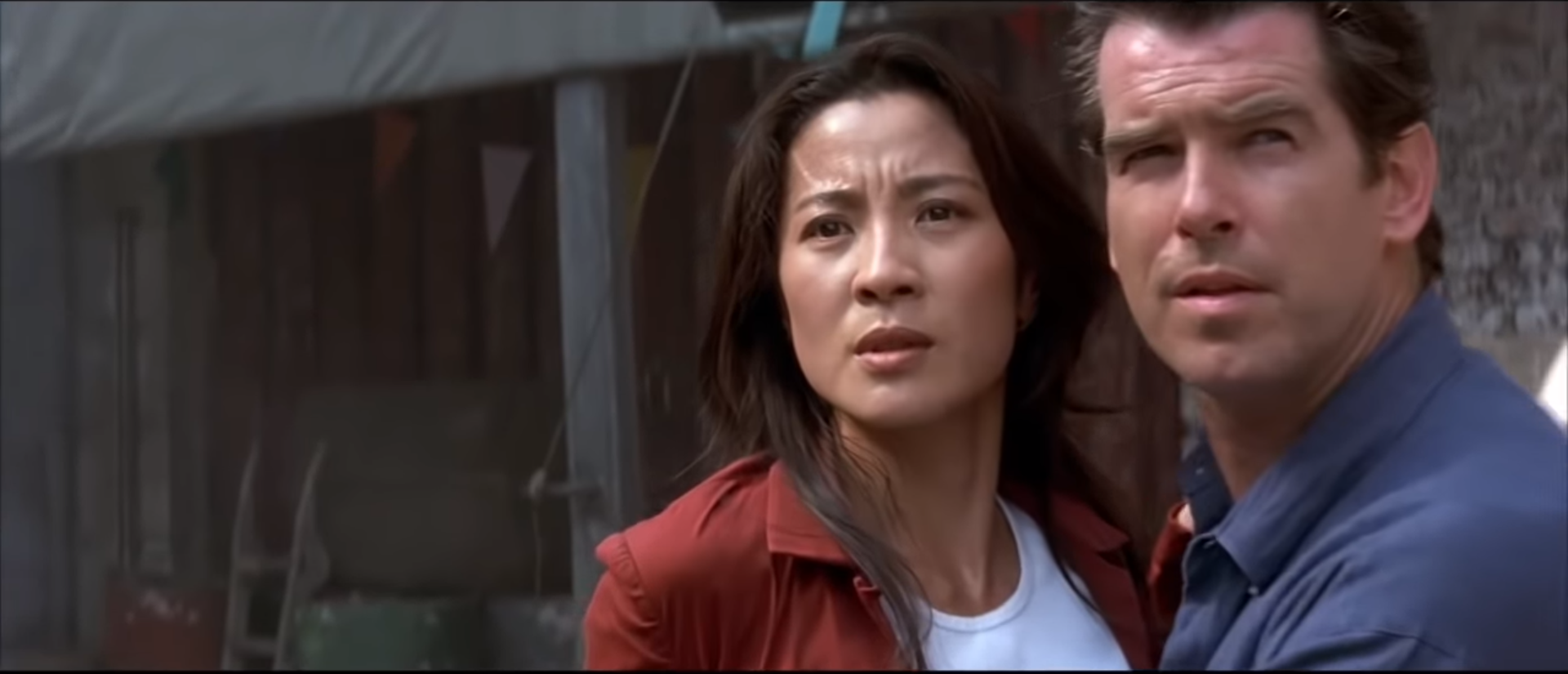 Malaysian actress Yeoh was a major success in Asia throughout her career, appearing in many martial arts movies. Her status as an Asian action star won her the part of Wai Lin in Tomorrow Never Dies. Since appearing as a Bond girl she has won an Oscar for the movie Everything Everywhere All At Once.
17. Maud Adams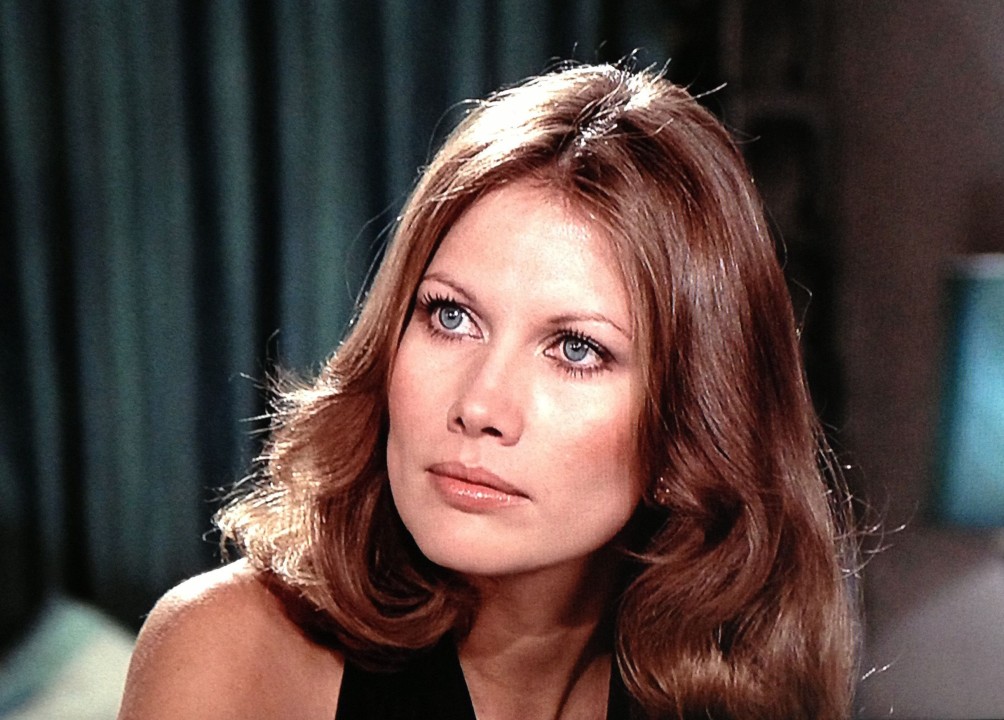 Swedish-born Adams kept the European flag flying for the Bond Girls of the time, and is actually the only actress to play two different Bond Girls, appearing in both 1974's The Man With The Golden Gun, and 1983's Octopussy, both starring Roger Moore as James Bond.
18. Daniela Bianchi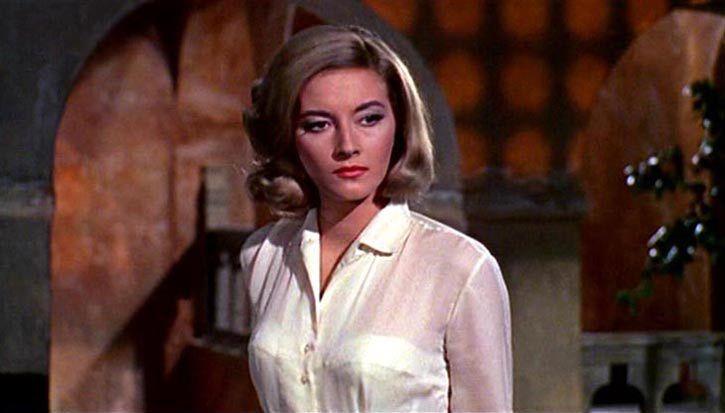 Born in Rome, Italy, Bianchi was a model and runner-up in the 1960 Miss Universe. This launched her modest career as an actress in European cinema, but her big break came when she appeared alongside Sean Connery in From Russia With Love, playing the role of Tatiana Romanova.
19. Akiko Wakabayashi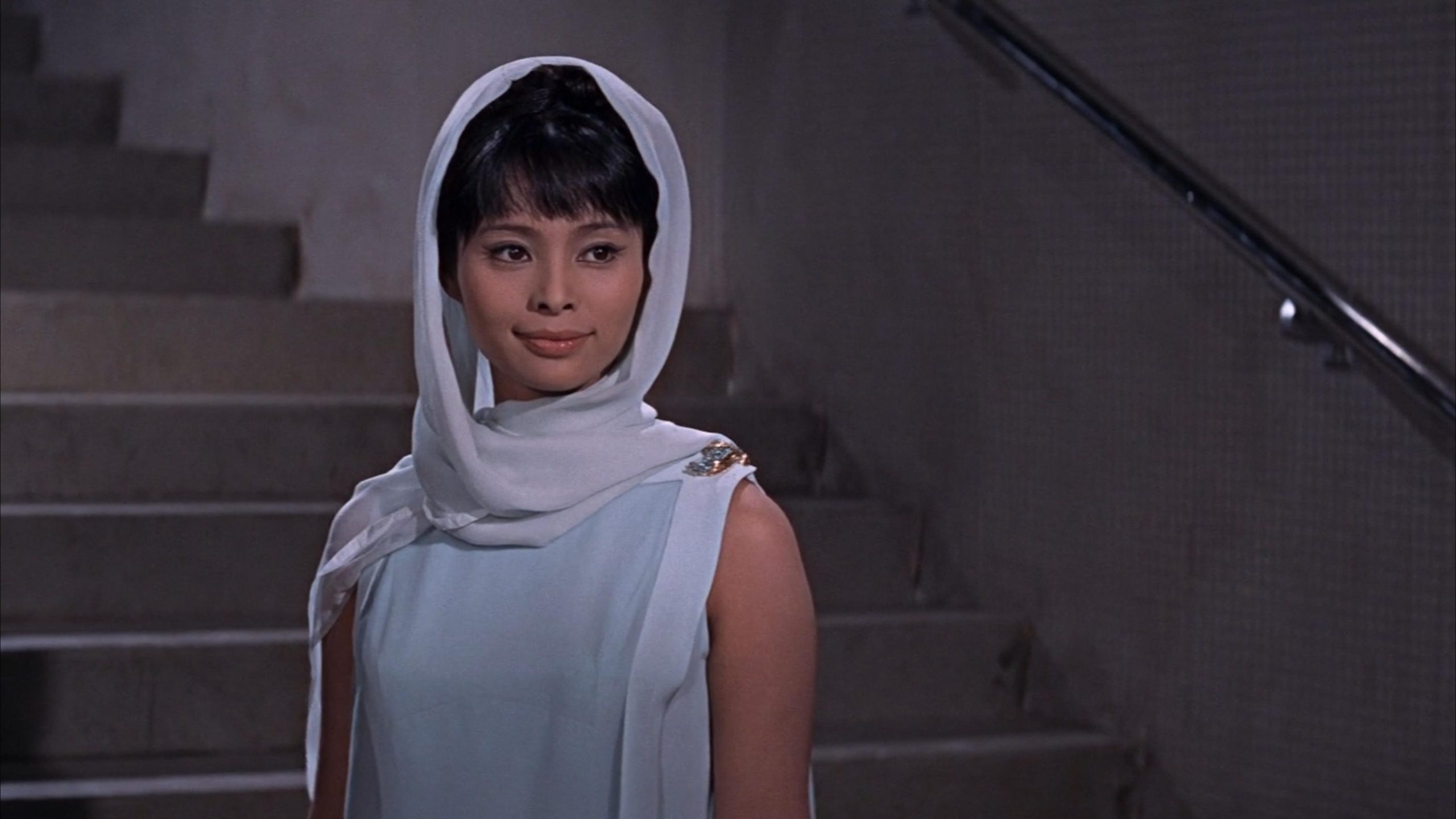 Wakabayashi was already an established name in Japan in the 50s and 60s when she was cast in a small role in 1962's You Only Live Twice. Her performance impressed producers and her role was expanded, helping her to become the first non-European actress to portray a Bond Girl – she retired from acting after completing the movie.
20. Grace Jones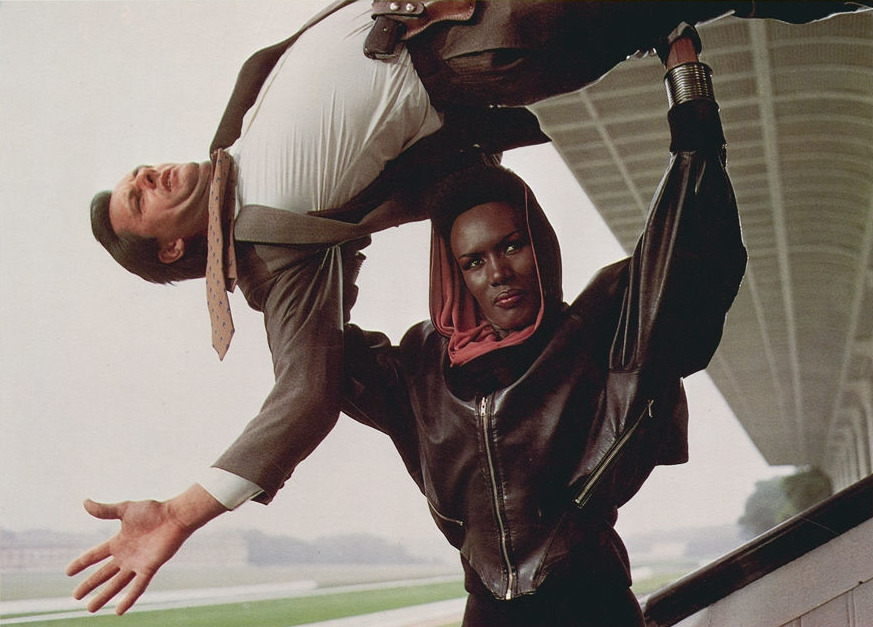 Better known for her modelling career and huge success as a musician, Jones was already a massive star when she became a Bond Girl, in 1985's A View To A Kill. Her physicality and capabilities were in contrast to many of the other Bond Girls in the series and Jones' role was a breath of fresh air, making her one of the most iconic actresses to ever portray a Bond Girl.
21. Talisa Soto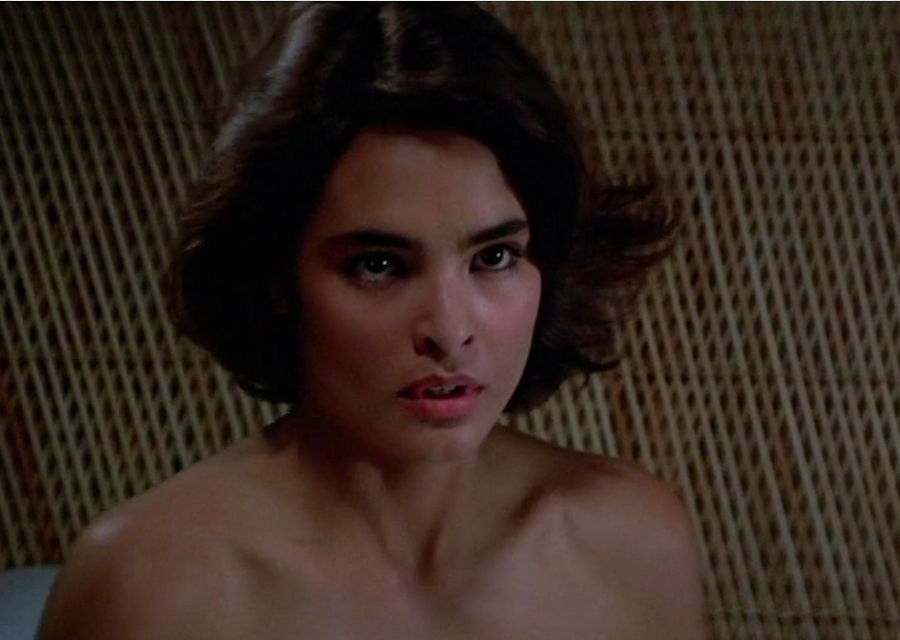 Brooklyn-born Soto is of Puerto Rican descent, and her breakthrough acting role came when she portrayed the role of Lupe Lamora in 1989's criminally underrated Timothy Dalton vehicle Licence To Kill. This catapulted her to fame and helped her to secure her best-known role as Princess Kitana in Mortal Kombat and Mortal Kombat: Annihilation.
22. Lynn-Holly Johnson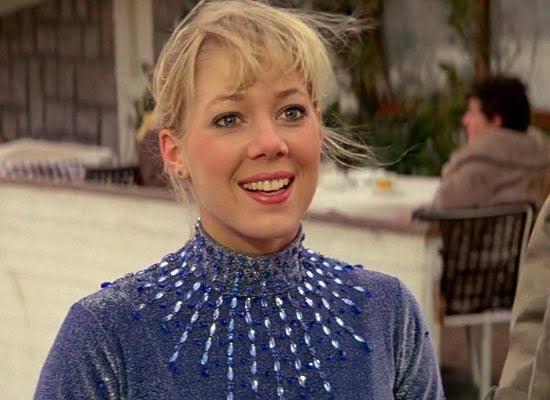 Unlike many of the Bond Girls, Johnson actually grew up with sporting heritage, and the aspiring figure skater scooped a silver medal at the 1974 US championship. Following this she switched to an acting career, and had a Golden Globe nomination for Ice Castles in 1978, before securing the role of Bond Girl Bibi Dahl in For Your Eyes Only.
23. Gloria Hendry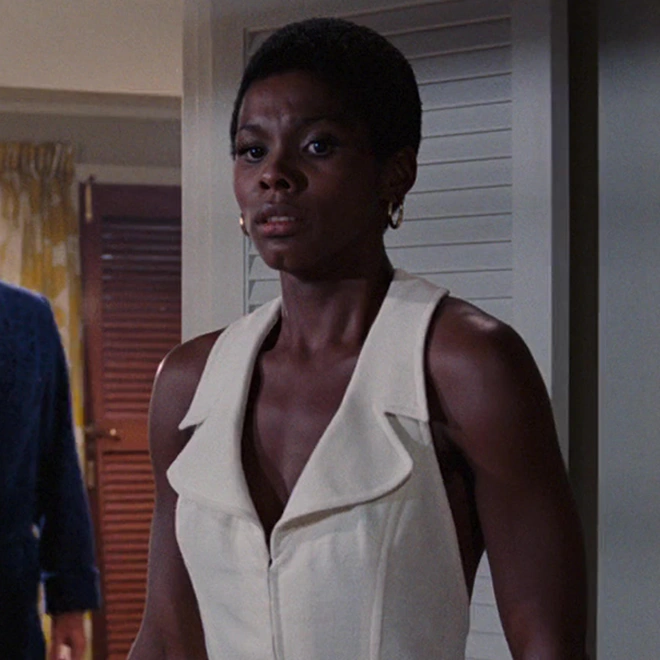 Hendry achieved fame and recognition for bing the first African-American woman to play a Bond Girl. In the role of no-nonsense CIA agent Rosie Carver, Hendry appeared alongside Roger Moore and Jane Seymour in Live and Let Die. However, her mainstream success was short-lived and she instead established a career in 'blaxploitation' cinema.
24. Cecilie Thomsen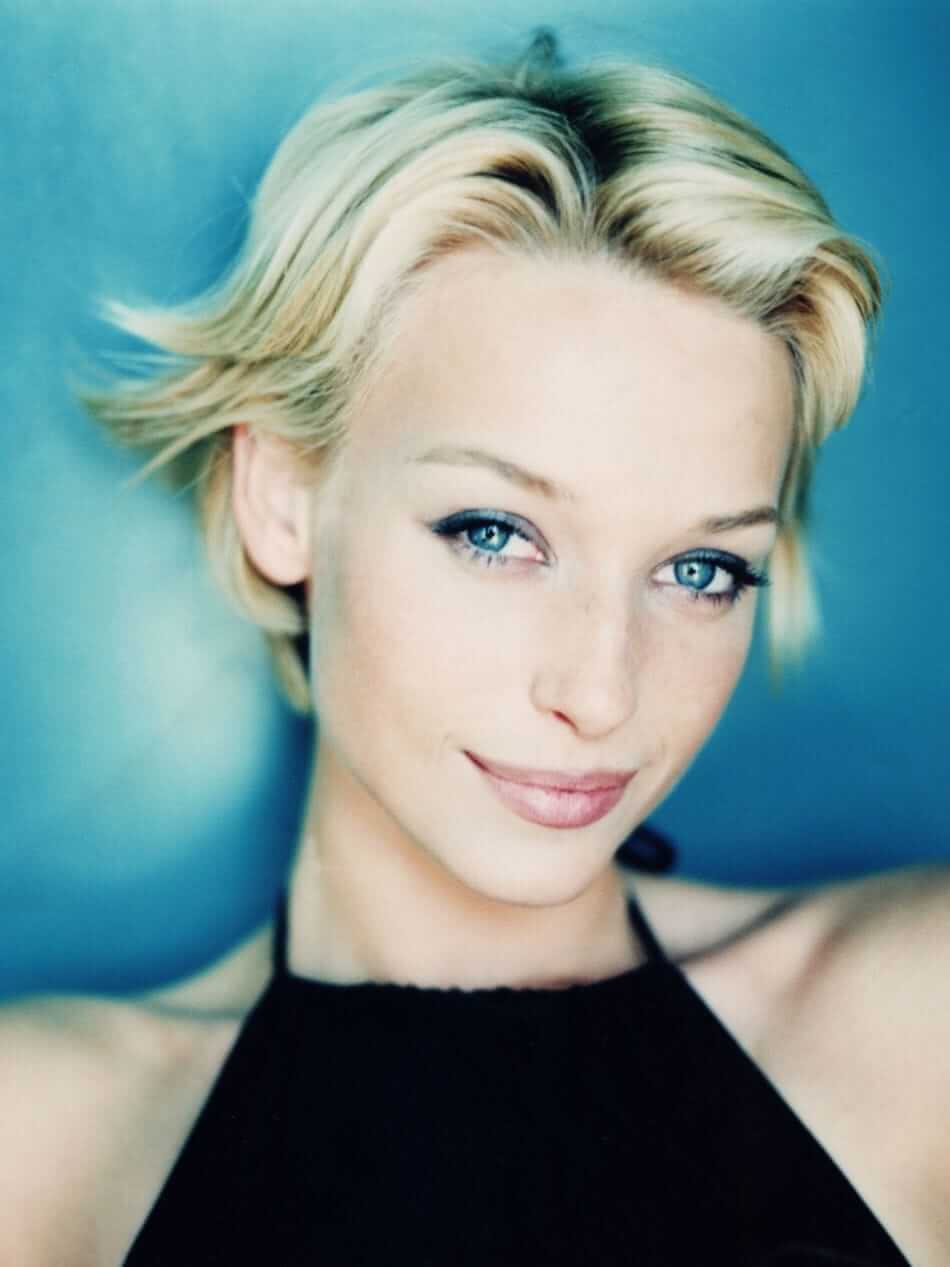 Credit: Danish Stunning Women via Facebook
Danish-born star Thomsen is one of the lesser-known Bond Girls on our list, but that doesn't mean she should be overlooked. She has a small appearance in Tomorrow Never Dies as a professor and one of Bond's lovers. Before this, she appeared in the music video for the Bryan Adams song Have You Ever Really Loved a Woman.
25. Caroline Munro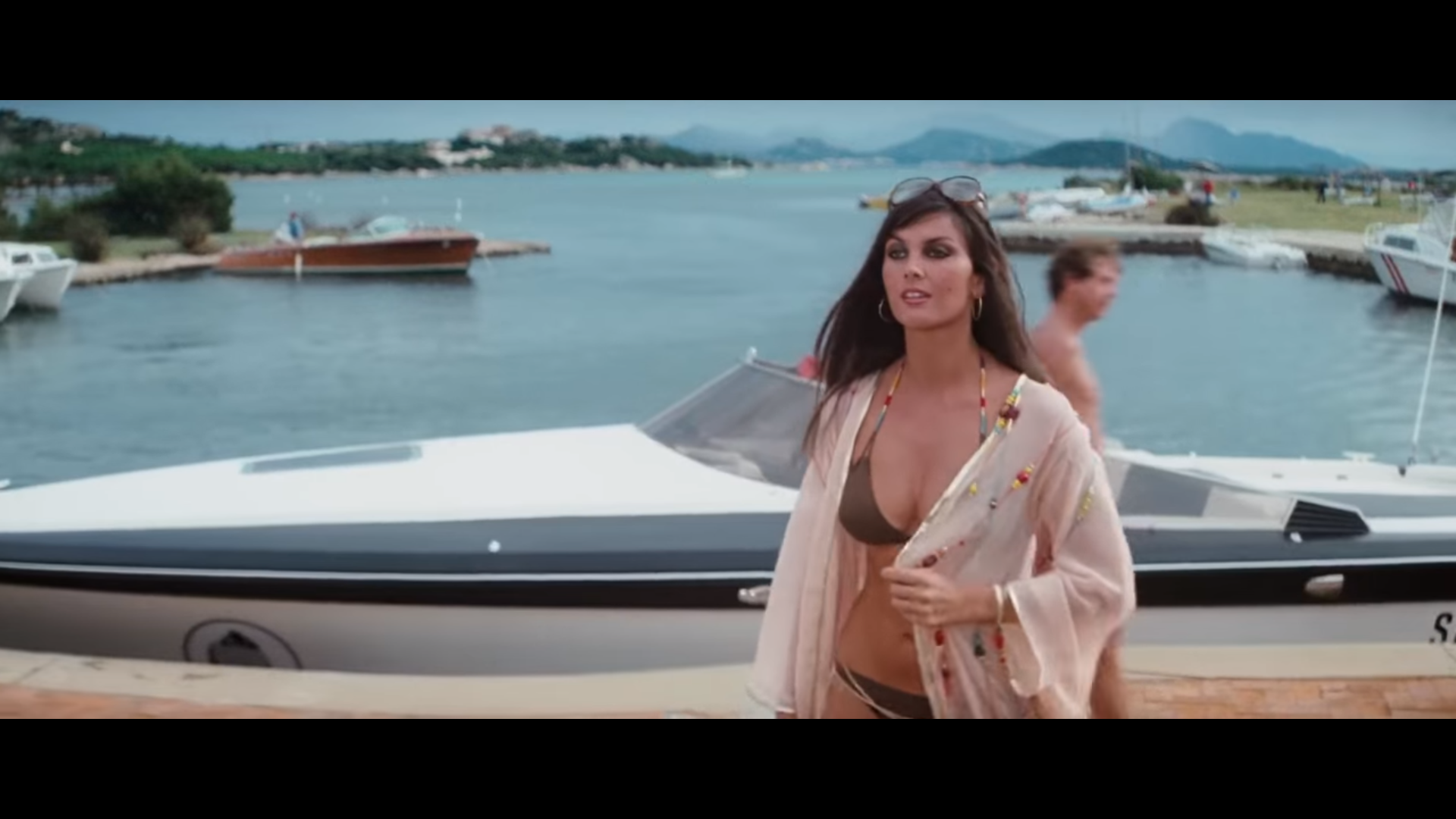 English-born Munro had already established a successful acting career prior to becoming a Bond Girl, but she actually began her career in the spotlight as a model. She modelled for Vogue at the age of 17, before taking on an uncredited role in the original Casino Royale in 1967. Her biggest role would come a decade later as Naomi in The Spy Who Loved Me.
26. Carey Lowell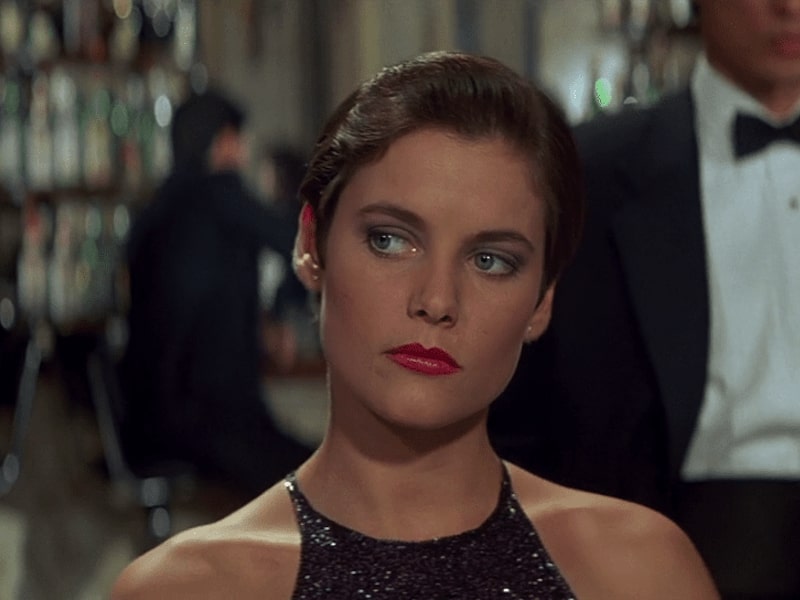 Following a nomadic childhood, Lowell pursued a modelling career in New York City, before deciding to become an actress. Her big break came in 1989, when she won the part of Bond Girl Pam Bouvier in Licence to Kill. She followed this up with a role on Law And Order, and recently guest starred in Blue Bloods.
27. Claudine Auger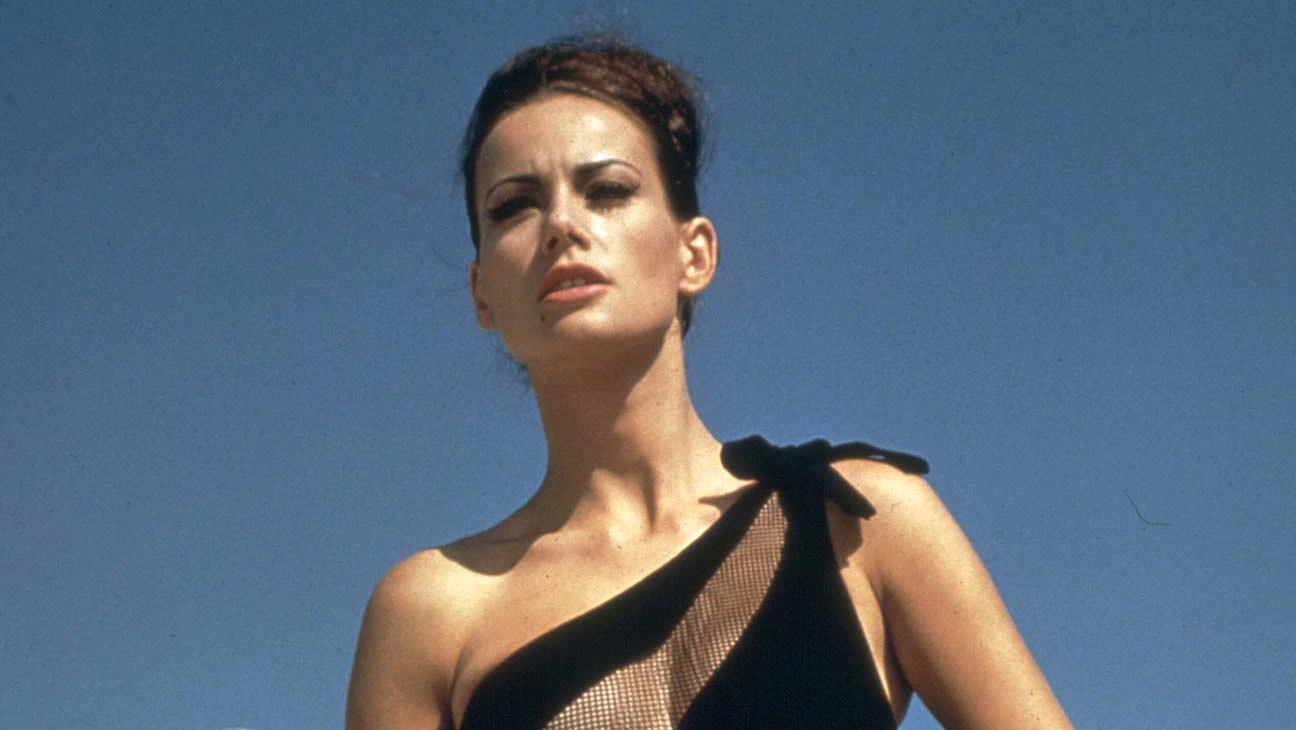 Another Frenchwoman on our list, Auger began her career modelling and was actually a runner-up in the 1958 Miss World. In 1965, she auditioned for and won the role of Domino in the fourth Bond movie Thunderball. Following her role in the movie, she continued a successful European movie career.
28. Diana Rigg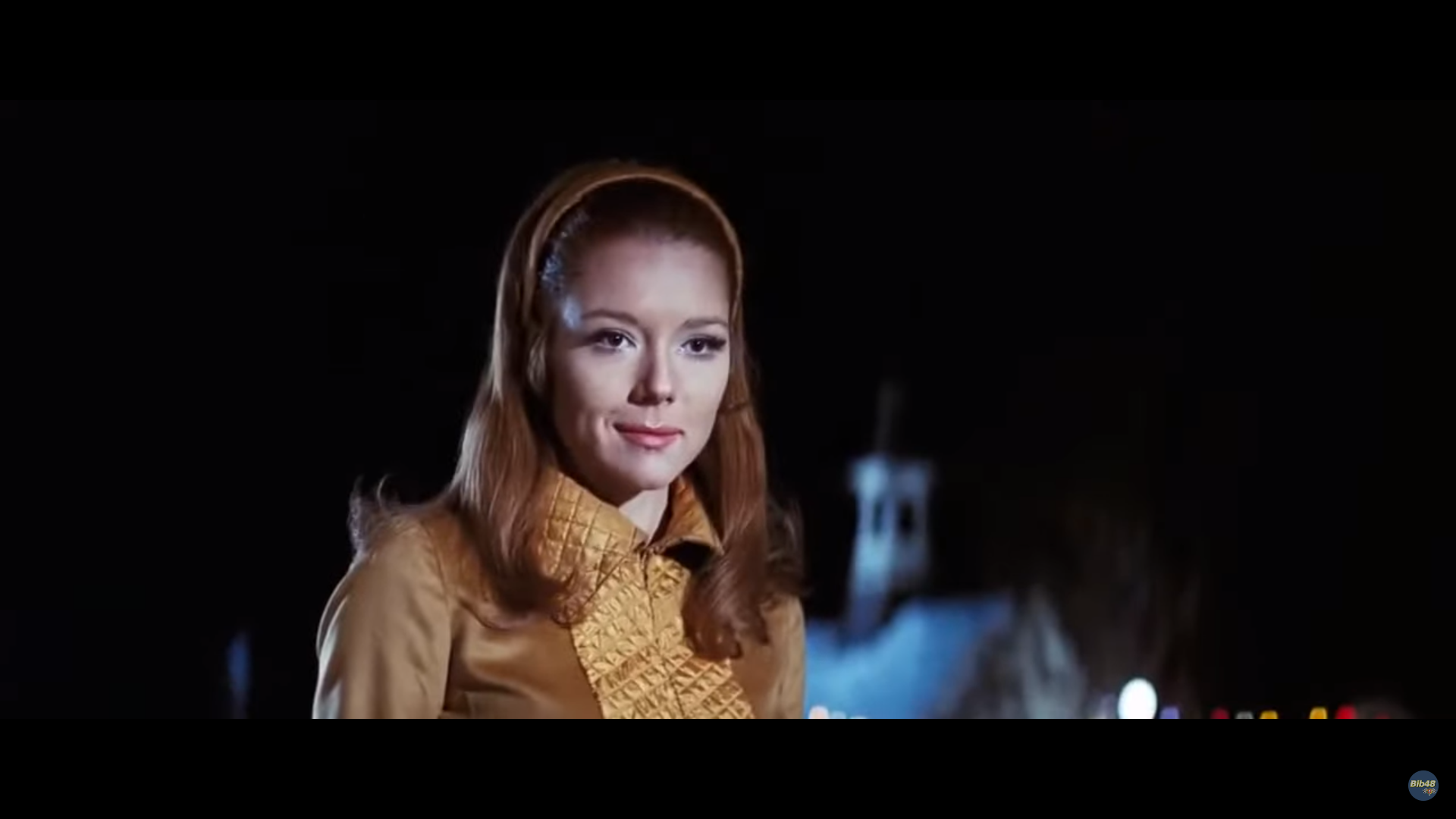 By the time she was cast as Countess Teresa Di Vicenzo in On Her Majesty's Secret Service, Rigg was already a huge name having starred in The Avengers from 1965-68. Post-bond her career was also a success, and one of the final roles before her passing in 2020 was as Lady Olenna Tyrell in HBO's smash-hit series Game of Thrones.
29. Lois Chiles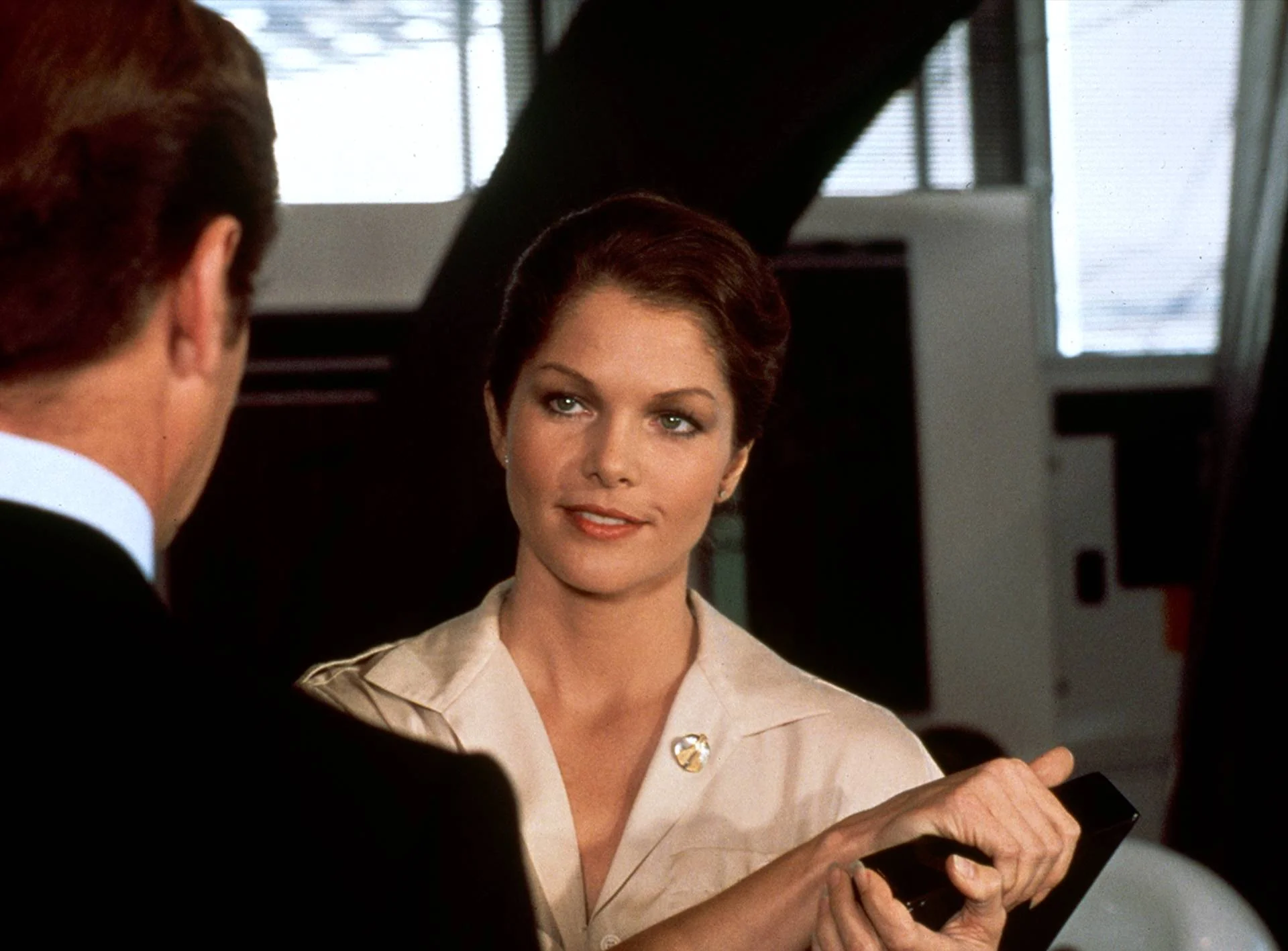 During her time at university, Chiles was spotted by modelling agents and began a successful career throughout the early-70s. This wound up securing her some small acting roles, before she eventually won parts in The Great Gatsby and Death on the Nile. In Moonraker, she played the role of Bond Girl Dr. Holly Goodhead – a name which perfectly fit the double entendre of Bond.
30. Britt Ekland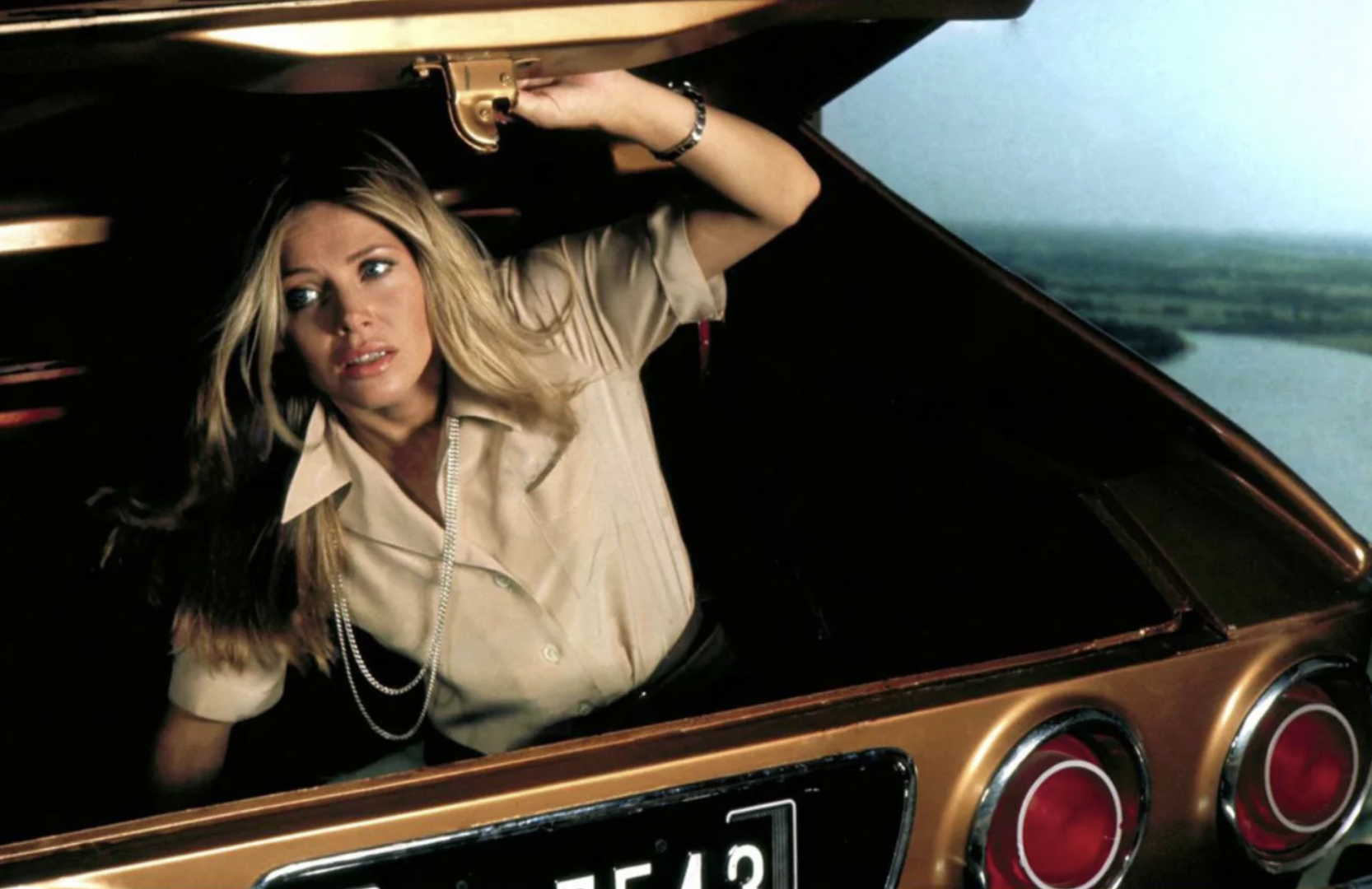 Swedish starlet Ekland was already a household name before landing the part of Mary Goodnight in The Man With the Golden Gun. Star making turns in Get Carter and The Wicker Man helped cement her status as a sex symbol, and she became one of the biggest and most popular stars in Hollywood.
31. Jill St. John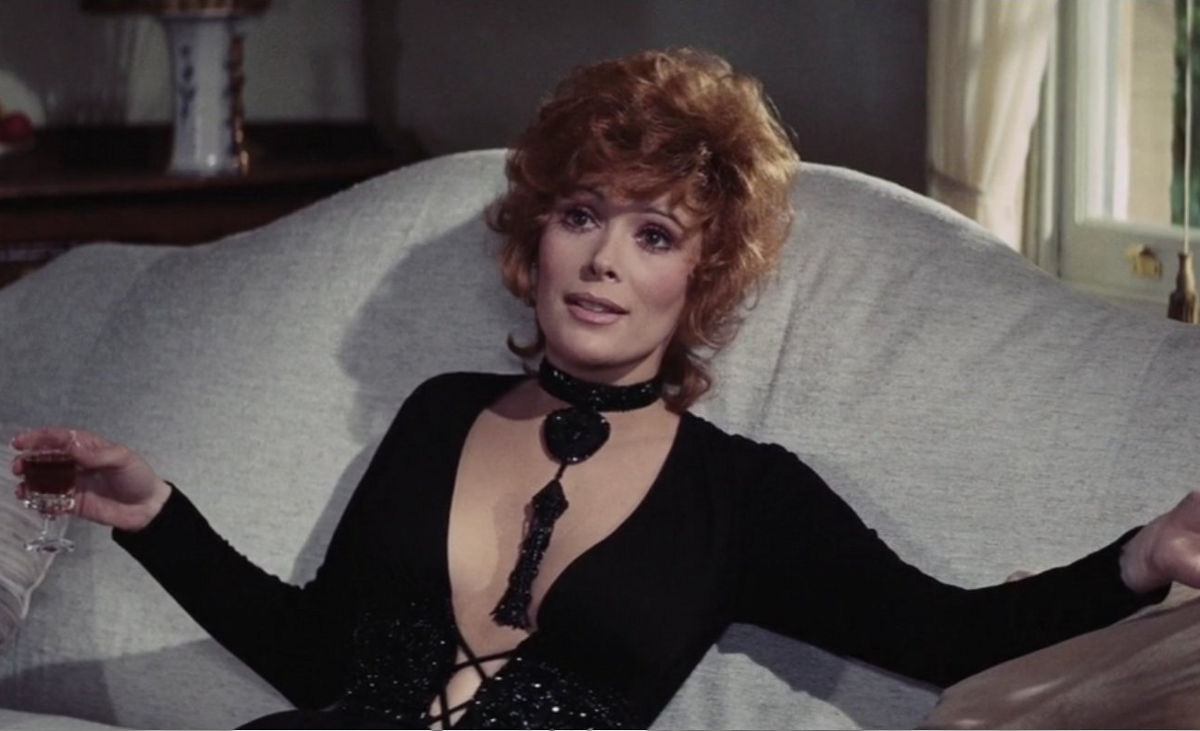 A former child actor Jill St. John had moderate success in roles through the 50s, before landing her biggest career role as Tiffany Case. She played the Bond Girl alongside Lana Wood and Sean Connery in Diamonds Are Forever, which remains her biggest role to date, and she's acted in very little since.
32. Shirley Eaton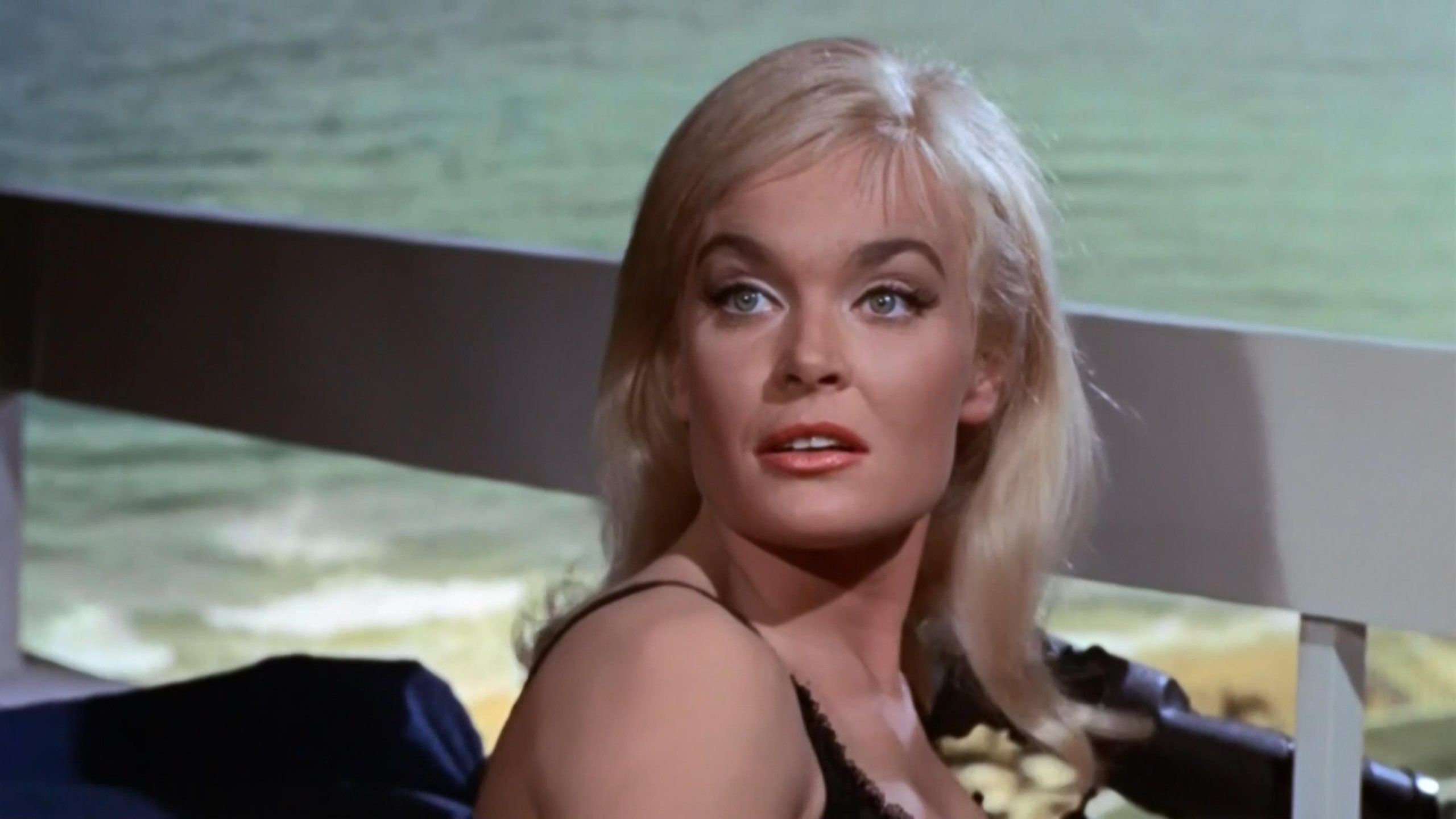 Eaton was already a well-known star before Bond, and considered something of a sex symbol due to her luscious blonde locks and distinctive London accent. Her role as a Bond Girl is small but remains highly iconic, as she appears in Goldfinger as the woman painted in gold.
33. Luciana Paluzzi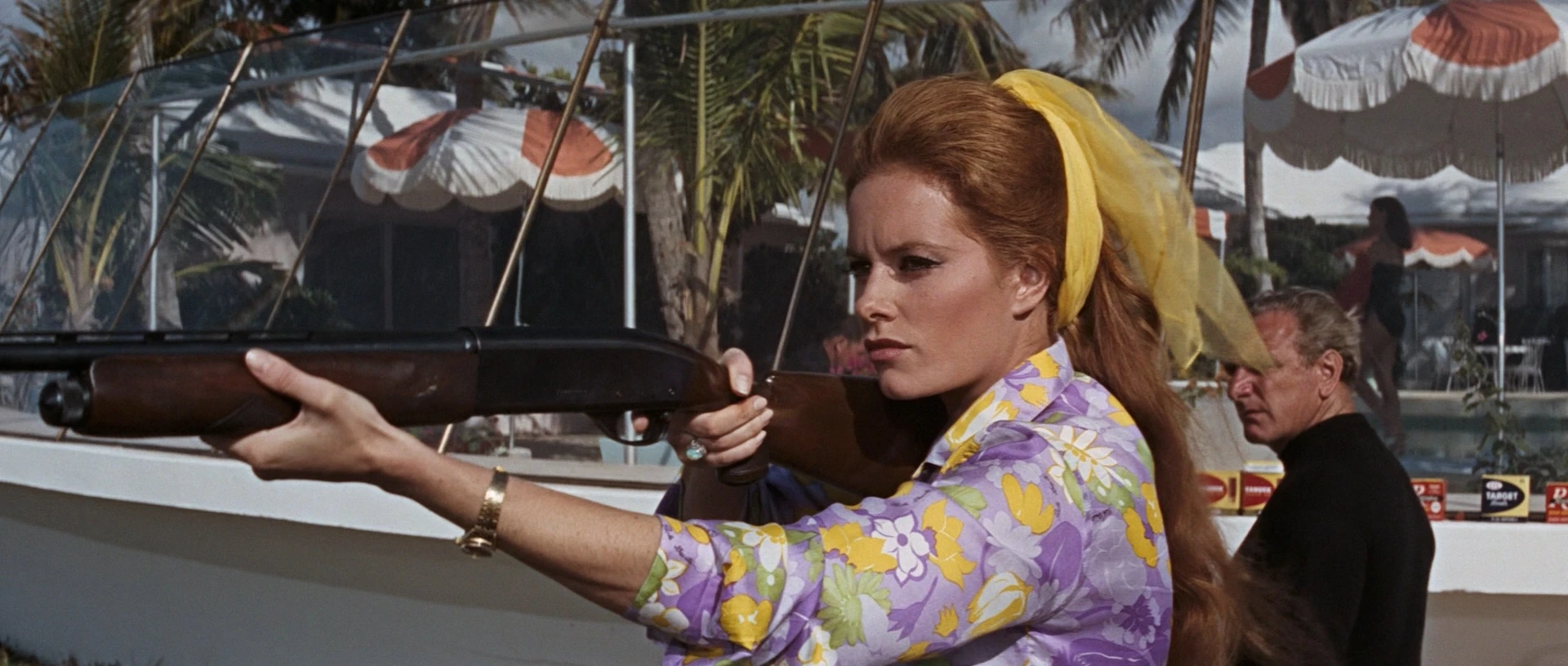 Already an established star in her native Italy, Paluzzi came to international prominence playing assassin Fiona Volpe in Thunderball, one of the more iconic Bond Girls. She continued to act post-Bond, but didn't quite achieve those same career heights again and she returned to Italian cinema.
34. Halle Berry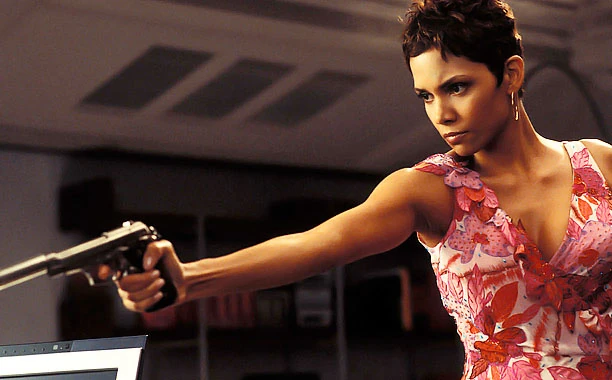 Hollywood icon Berry had already enjoyed a successful career before her role as Jinx in 2002's Die Another Day. In fact, Berry remains the only Bond Girl to appear in the series as an Academy Award winner. In the movie, she recreates Ursula Andress' iconic ocean entrance from Dr. No.
35. Maryam d'Abo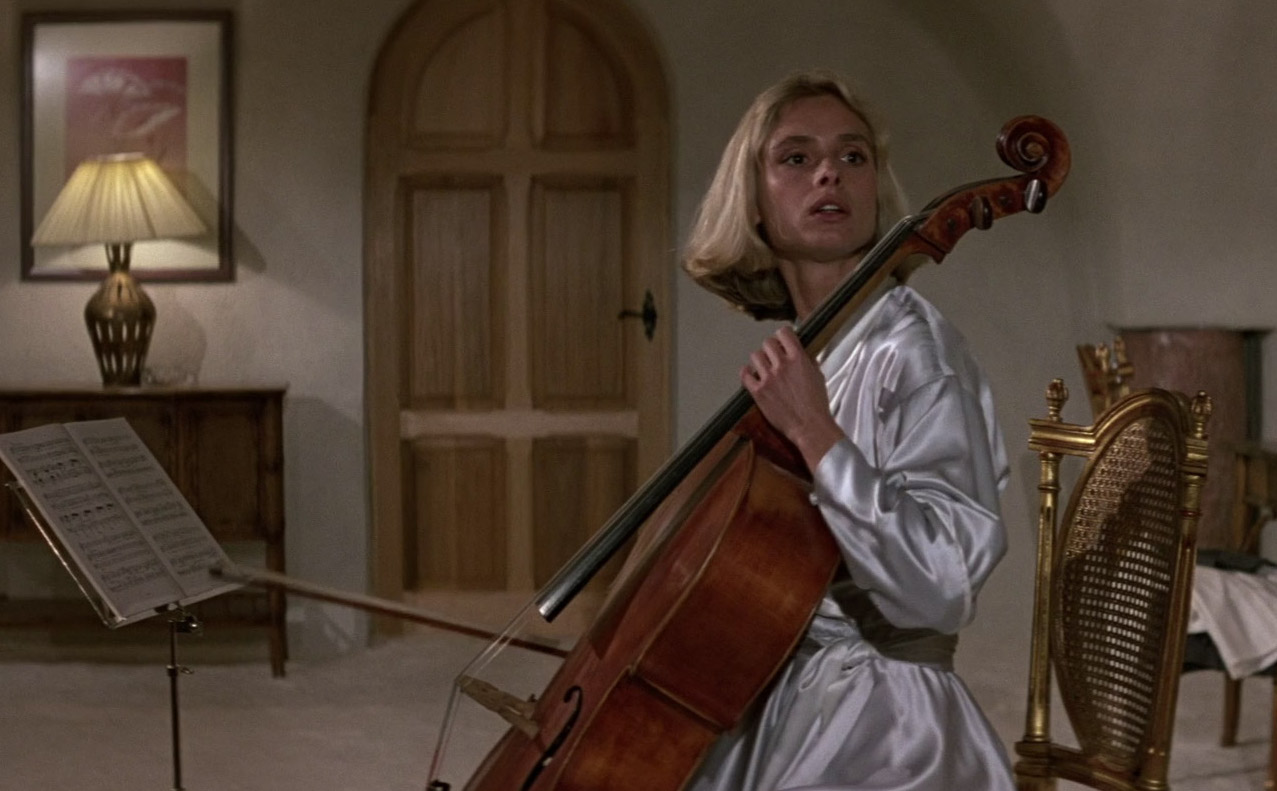 English-born d'Abo studied acting in London and modelled on the side, kicking her career off with several low-budget movies. In 1987 she secured the role of cellist turned sniper Kara Milovy in Timothy Dalton's debut effort The Living Daylights. Following the movie she appeared in a Playboy pictorial and co-wrote the book Bond Girls Are Forever.
36. Serena Scott Thomas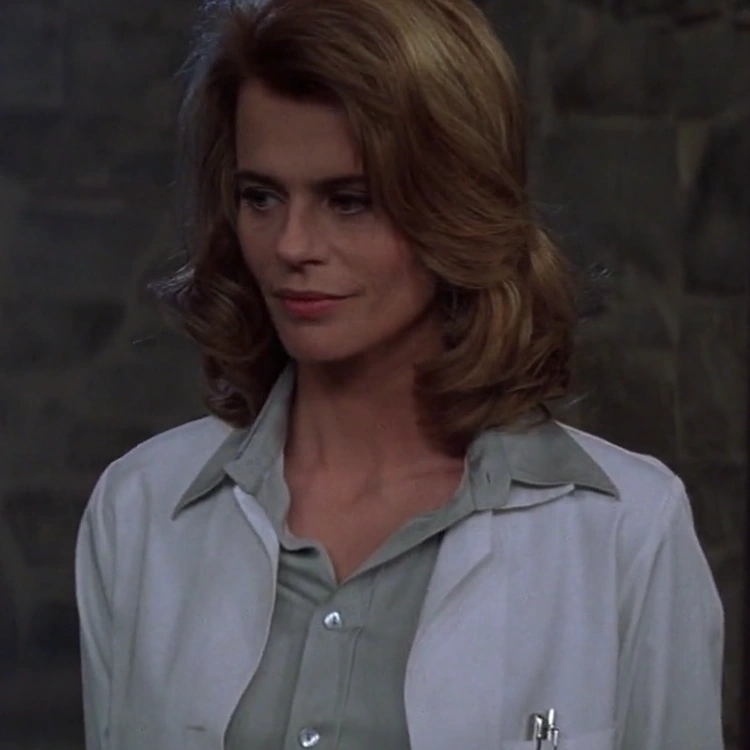 Thomas had enjoyed several minor roles before Bond, including an appearance in a season three episode of cult US fantasy-drama series Buffy the Vampire Slayer. She joined the pantheon of Bond Girls in 1999's The World is Not Enough, playing the role of Dr. Molly Warmflash.
37. Famke Janssen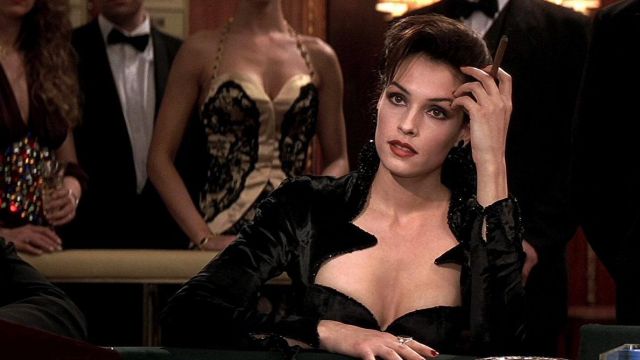 Dutch star Famke Janssen is well-known for movies like The Faculty and Taken, but her acting breakthrough came in the mid-90s when she portrayed Bond Girl and deranged lust-murderer Xenia Onatopp. Janssen has enjoyed a fine career since Bond, including her role as Jean Gray in the X-Men movies.
38. Carole Bouquet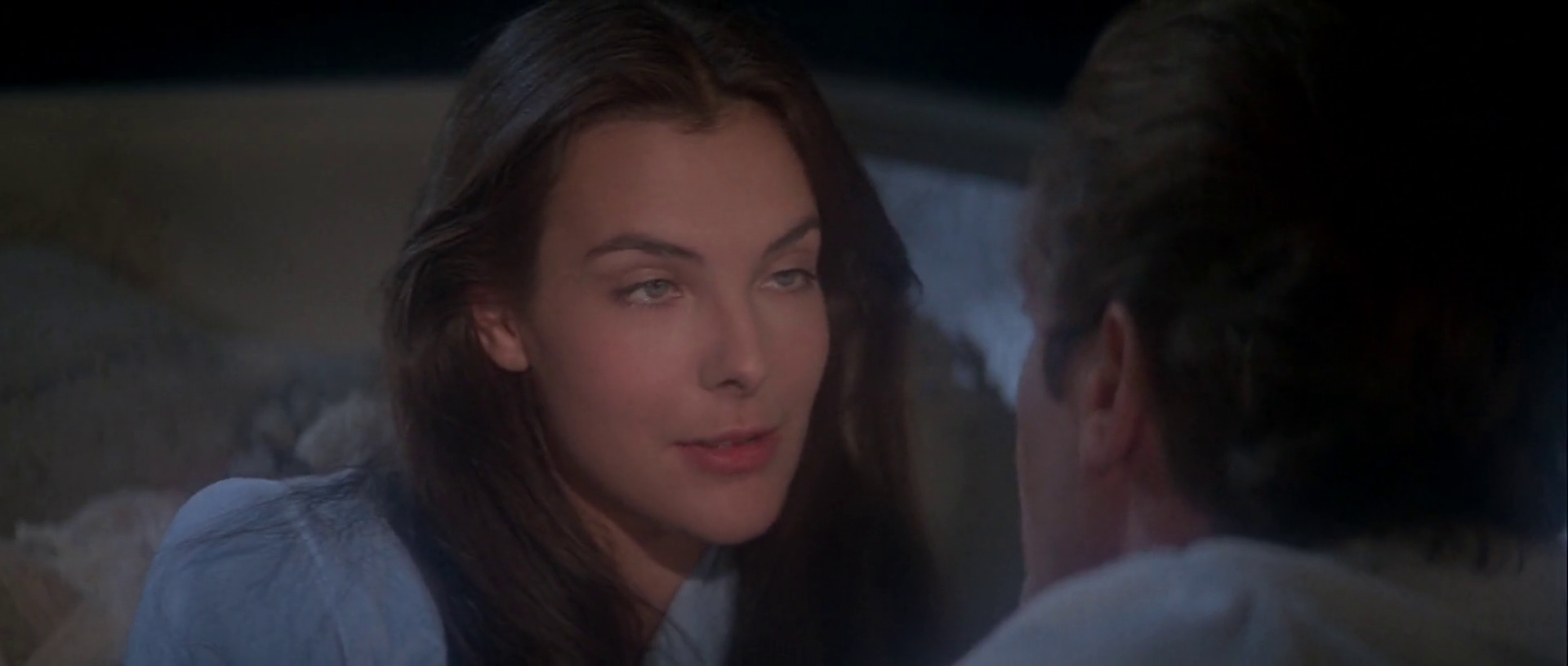 Another French beauty making our list, Bouquet was a model and actress from a young age, and has appeared in more than 50 movies in her career. Her Bond Girl debut came in the role of deadly Melina Havelock alongside Roger Moore in the 1981 Bond flick For Your Eyes Only.
39. Maria Grazia Cucinotta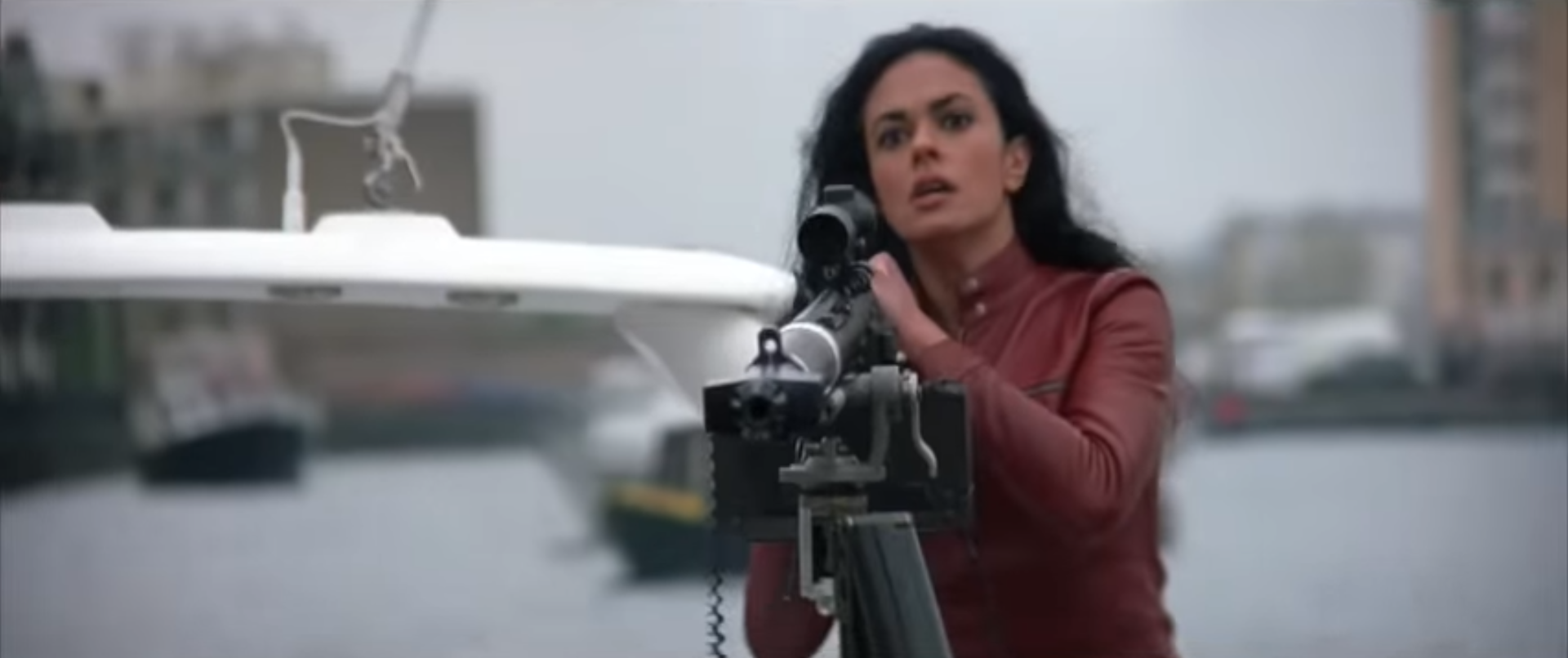 Only known as 'Cigar Girl' in Pierce Brosnan movie The World is Not Enough, Cucinotta is still a hugely iconic Bond Girl due to her striking beauty and screen presence. Far better-known in Italy than the US, the actress has even received a coveted star on the Italian Walk of Fame in Toronto.
40. Olga Kurylenko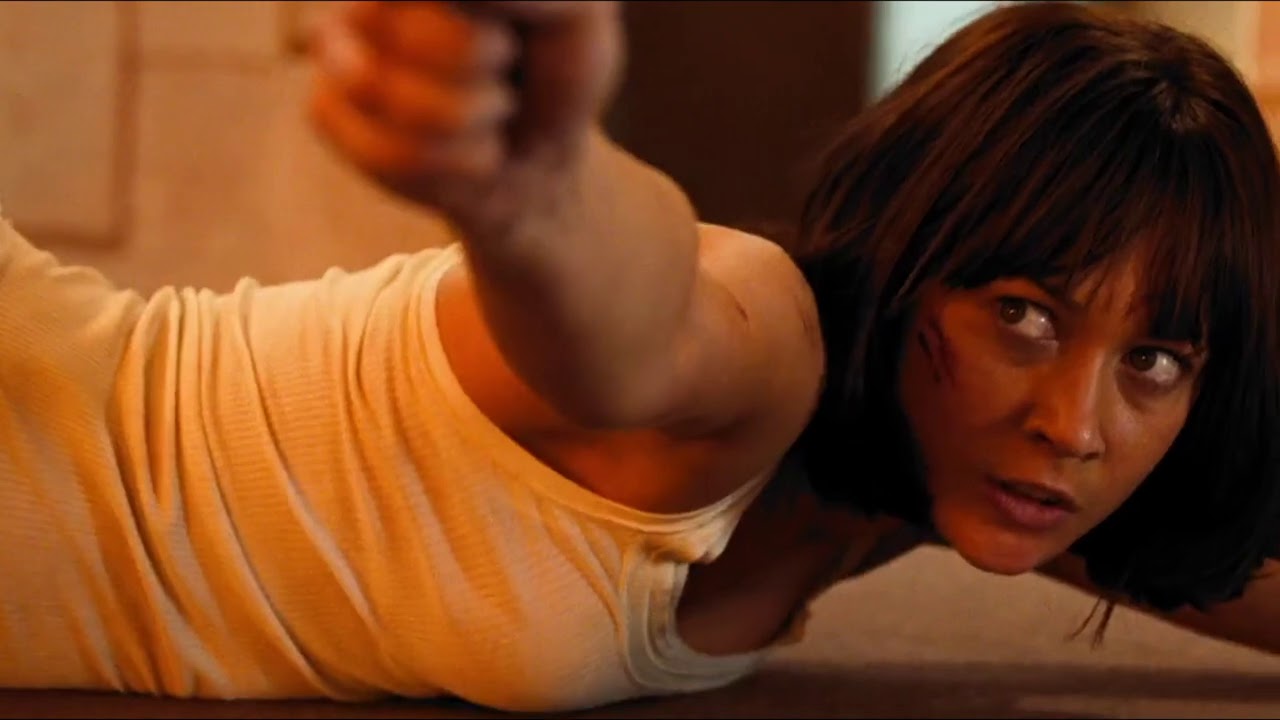 Ukraine-French actress and former model Kurylenko shot to fame in this very role, as Bond Girl Camille Montes in Daniel Craig's Casino Royale follow-up Quantum of Solace. She has developed a successful career post-Bond, appearing in movies such as Oblivion, Seven Psychopaths, and Black Widow.